TVs are great, but if you want a real cinema-like experience in your home, a projector is the way to go. The size of your viewing experience is only limited by the size of your wall. All you need is a dark room and a screen, and you'll be able to watch crystal-clear movies. We've got some excellent picks here for all budgets, which consider brightness, contrast ratio, input and output support, and optional extras. We've also included a complete primer on home projection at the end of this roundup, so jump on down there if you have no idea what the hell we're talking about.
 
How We Choose:
Projectors are expensive, and we want to help you pick the best ones. So we look at how easy they are to use, their value-for-money, and their feature set. We take a close look at their stats, and how they perform under varying circumstances and in different home theater setups. While we do include a few super-expensive models, we aren't swayed by high price points; a cheap projector that works for most people will always claim the top spot. Projectors are dominated by a few select brands like Optoma, Sony and JVC, but we've also tried to sneak in newer, smaller brands for balance, too.
Projectiors can also be daunting, especially if you've never messed around with them outside of that clunky model in your office conference room, so we've tried to keep jargon to a minimum. When we have to use it, we make sure to explain it, with a full Buying Advice section at the bottom of this piece. If you see something you don't understand, chances are it's explained there.
 
Our Projector Picks: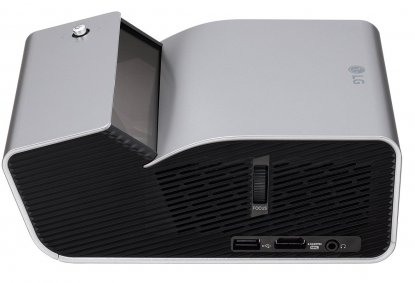 Type: DLP
Range: 5" - 100"
Lumens: 450
Contrast Ratio: 100,000:1
What We Like: Stunning value, good picture, Bluetooth for ease of use.
What We Don't: Onboard sound isn't great, resolution is limited.
For most people, this is easily the best projector available: one that combines value for money, picture quality, and usability, all in one handy package. It may not beat the likes of the Sony or the Epson models (listed below) in terms of picture, but it certainly holds its own in this category. Picture quality isn't everything - just one component - and we think the value-for-money here backs the Minibeam's claim to the number one spot.
This is a short-throw projector, meaning it needs to be placed close to the screening surface. While projector aficionados may find that requirement a downside, this setup is ideal if you don't want to separately mount the projector on your wall or ceiling. Plus, it has a variety of other useful features, like the fact thatyou'll probably never need to buy another lamp for the Minibeam. The included option lasts roughly 30,000 hours; in comparison to the more expensive BenQ W2000, which has a lamp that only lasts for 3,000 hours. But unlike the W2000, you definitely lose out on resolution here, as well as the on-board speakers, which aren't amazing. For most viewers, the Minibeam is going to offer everything you need, and more, without demanding the world to get it.
See the LG Minibeam PH450UG

Type: DLP
Range: Unknown
Lumens: 3,500
Contrast Ratio: 32,000:1
What We Like: Functions extremely well with ambient light.
What We Don't: Contrast ratio could be better.
Let's assume for a moment that you don't have a basement, convenient windowless room, or boarded-up sex dungeon on hand. This means that, any space you stick a projector in, will need blackout blinds or similar in order to handle obnoxious ambient light. Not a problem here - the Optoma HD39Darbee works quite well, even with a bit of ambient light sneaking in. You can place this projector in almost any situation without having to worry about perfect darkness. Ideal for those living in an apartment or house without a basement.
However, while the price is right and the picture is decent, there are some definite downsides. The most obvious being the low contrast ratio – compare the Optoma's 32,000:1 with the cheaper LG Minibeam's 100,000:1. If ultra-deep blacks are important to you, you may want to look elsewhere. We also found that it can be slightly noisier than other projectors, although not dramatically. Ultimately, these flaws aren't enough to knock this projector off the list, and we believe Optoma are going to be a staple in the projector scene for a long time.
See the Optoma HD39Darbee Special Edition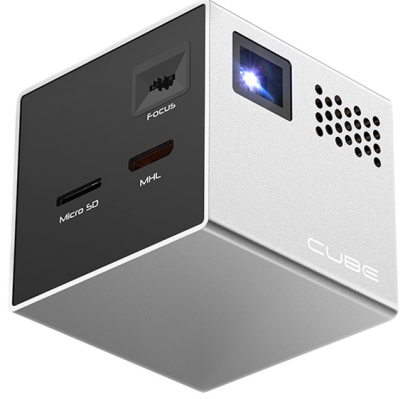 Type: LED
Range: Unknown
Lumens: 50
Contrast Ratio: 1,000:1
What We Like: Great solution for beginners.
What We Don't: Not very bright, no keystoning.
Just in case you though home theater projectors needed to be big bruisers. The RIF6 Cube measures a puny 2" x 2" x 2", and is the ideal solution if you have a small living space, and want to experience what projection looks like. Although its basic function as a projector isn't all that different from the other models on this list, it's designed specifically for use with mobile devices, meaning it's ideal for casting video – although you may struggle to integrate it into an existing home theater setup.
The big downside? The brightness. At 50 lumens, it's definitely not going to compete with other more traditional models in this price range. For a little bit more, you can have the slightly clunky but much brighter AAXA P300 Pico projector, below, which has 500 lumens. If, however, you can get past the brightness issue - and really, it shouldn't be an issue for most people - you'll find a very capable little projector that really pushes this product type forward, in addition to looking extremely cool.
See the RIF6 Cube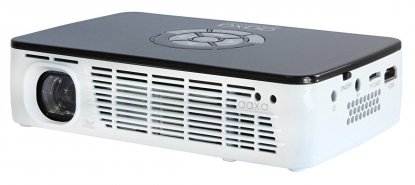 Type: LED
Range: Unknown
Lumens: 500
Contrast Ratio: 2,000:1
What We Like: Compact and easy-to-use.
What We Don't: Clunky looks, a little old.
AAXA have several projectors on offer, including a couple of micro LED versions that compete with things like the RIF6 Cube. But even though this model is slightly old now – released in 2015, we believe – it still remains among the best value budget projectors out there, and is a landmark product.
This award-winning projector is quite literally the size of your hand, and although we do wish that AAXA had pushed the design a little bit more – it looks like something out of the 1970s – it remains a stunning device, with reasonable brightness – although nothing compared to four-figure models like the JVC DLA of course – and a variety of cool features. This includes a battery for handheld use, although you will suffer a degradation in brightness, as well as a quick on-off function, meaning you no longer have to wait whole minutes for the bulb to heat up, as you do with many other models. As budget projectors go, this is an excellent alternative to the RIF6, and more than justifies the extra cost.
See the AAXA P300 Pico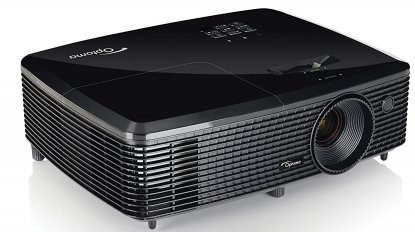 Type: DLP
Range: 8'/66", 12'/107"
Lumens: 3,000
Contrast Ratio: 23,000:1
What We Like: Still a great projector.
What We Don't: Doesn't do enough to improve on the 141X.
Another Optoma, and the HD142X is one heck a home projector, with great value for money. It's an improvement on the original 141X, and on reflection, we decided to swap out the two on this list. Although it's good, we don't think it's topping the other models just yet. It doesn't do quite enough to enhance on its predecessor, and while it's still very good, we would have liked to have seen a little more innovation.
For under $550 - less if you wait for a sale - you get full HD 1080p resolution, and a solid contrast ratio of 23,000 to 1. It's MHL-compatible, too, for controlling what's playing on the screen via your smartphone. Size-wise, the HD142X certainly isn't huge, but it is a bit bigger and clunkier than some of the high-end LED and LCD versions on this list. It's also a little weak in the audio department, but this is to be expected, and especially those at the cheaper end of the market. Considering the lower price point, there's a strong argument for picking it over either the Viewsonic PJD-7820HD or BenQ W1070.
See the Optoma HD142X

Type: DLP
Range: 4.2' - 46.9'
Lumens: 2,200
Contrast Ratio: 22,000:1
What We Like: Super deep blacks, great in small spaces.
What We Don't: Occasional lag can be a deal-breaker.
This projector didn't make our top ten for one reason only: lag. It doesn't always happen, and those who bought the PRO7827HD have only reported issues sporadically. But, every so often, the software inside experiences a slight glitch, causing the video processing to stutter to a halt. As a gamer, that can be a dealbreaker if you need your characters to respond in real time.
If you don't, and the occasional lag doesn't bother you, this could be an ideal projector for your home setup. We definitely believe it's worthy of a spot on this list. Though the PRO7827HD may not have the world's best contrast ratio, the blacks are fairly deep, and the short-throw lens makes it an appealing prospect if you have a compact space to play with. It's also affordable and user-friendly. So, while this projector comes with an asterisk, it's only a small one.
See the Viewsonic PRO7827HD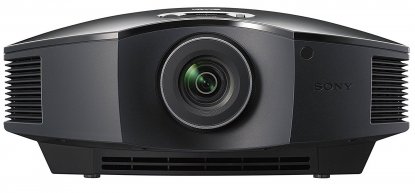 Type: SXRD
Range: 8'/82", 12'/122"
Lumens: 1,800
Contrast Ratio: 120,000:1
What We Like: Great picture quality.
What We Don't: Probably too expensive for most people.
There's a lot to like about the Sony VPLHW45ES. It doesn't have 4K capabilities - so, it's cheaper than some of its top-of-the-line rivals - but it does produce an excellent, full HD 1080p projection with whatever content you're working with. It's also very quiet, which is important when you're trying to hear key dialog, and don't want a fan whirring over everything.
However, this projector is expensive - maybe a little too expensive for the average person - which is where the LG Minibeam has it beat. If you can afford it, though, you'll get some terrific picture quality. The quoted contrast ratio of 120,000:1 is achieved with some proprietary Sony software, rather than being a native feature. But you can't quibble with the results, and 3D playback capabilities are included as well. The projector offers excellent black and light levels - although it isn't quite as bright as the Epson 5040UB, with 1,800 lumens to the Epson's 2,500 - and, if you don't want to make the jump to 4K at the moment, this is the next best thing.
See the Sony VPLHW45ES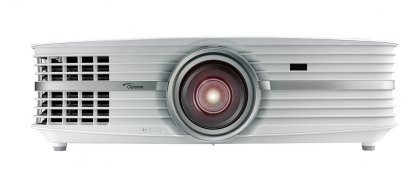 Type: DLP
Range: Unknown
Lumens: 3,000
Contrast Ratio: 1,000,000:1
What We Like: Unbelievable value.
What We Don't: Don't let the high contrast ratio fool you.
You think we're joking about the value? Why do you think we're featuring a projector with an identical price to the Sony VPLHW45ES? Though this projector rarely gets near its stated 1,000,000:1 contrast ratio – which it can do, just not all the time – it still manages to pack everything you'd expect from a $5,000 projector into a package that costs less than half that.
Admittedly, the UHD60 is still out of most peoples' price-range, but that doesn't stop it from being an absolutely incredible projector. The crisp detail in the 4K imagery is worth the price of admission alone, and it handles HDR (High Dynamic Range - see our Buying Advice section for more on this) without any problems whatsoever - although we wouldn't recommend its upscaling feature, which causes considerable loss in detail. It may not beat some of the wildly expensive projectors currently available – check out the monster at the bottom of this list for an example – but it's easily one of the best valued projectors on this list, and one that will give you a lot for your money.
See the Optoma UHD60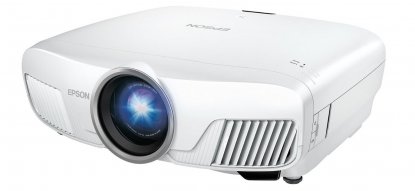 Type: LCD
Range: 8'/82", 12'/122"
Lumens: 2,500
Contrast Ratio: 1,000,000:1
What We Like: Great darks, daytime viewing not a problem.
What We Don't: Expensive.
Another Epson – this time, a moderately affordable Home Cinema line model, with some decent picture quality and nice. We'll get one big gripe out of the way first. See that 1,000,000:1 to 1 contrast ratio? It's actually "up to" 1,000,000:1, and the product page stubbornly refuses to reveal what you'd get under normal circumstances. Which is very annoying.
That being said: we still dig this projector. Not only is the picture splendid, with clear definition and good colors, but you also get some very helpful features on the projector. Chief among these are motorized lenses, which easily allow you to switch back and forth between different aspect ratios. It can also handle 4K content, which is a big plus, even if there aren't too many 4K movies currently available. We'd definitely call this a superior projector to the Epson EH-TW6700W, although you will of course pay for the privilege.
See the Epson Home Cinema 5040UBe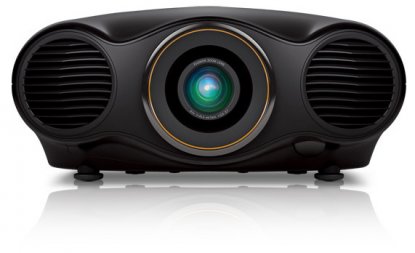 Type: 3LCD
Range: 9.3'/100"
Lumens: 1,500
Contrast Ratio: Unknown
What We Like: Incredible picture with over a billion colors.
What We Don't: Expensive, overkill for most people.
So yeah: we know projectors can be expensive. You only need to take a look at the model the very bottom of this list, in its own special section, to figure that one out. So while we think the Epson Powerlite Pro Cinema LS10000 is an excellent projector, we think that you get far better value for money out of the 5040UBe and the Sony VPLHW45ES.
Not to say this is brilliant. After all, it's a 3LCD projector that offers over a billion colours, should you ever need that many, as well as reflective laser projection, and 1500 lumens that mean your picture will never go unnoticed - although its fewer lumens than others on our list, which is worth noting. This is the kind of projector you get for very large home cinemas or media rooms, when you really want to make a statement. For most people, it's way, way off the edge of the map, but if you have the funds, then you will be rewarded with an absolutely astounding projector. If it undergoes a price adjustment, expect it to climb this list quickly.
See the Epson Powerlite Pro Cinema LS10000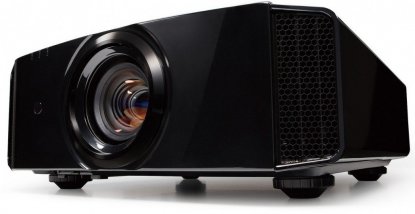 Type: LCoS/D-ILA
Range: Unknown
Lumens: 1,700
Contrast Ratio: 40,000:1
What We Like: 4K is fantastic.
What We Don't: Specs are confusing.
Although we find it frustrating that the JVC model is light on specs, including letting you know the range, that still doesn't make this unworthy of an almost-top spot. For one thing, it delivers some of the best 4K footage we've ever seen, with colors and blacks that are vivid and distinctive. This is an unusual type in that it relies on Liquid Crystal on Silicon (LCoS), that uses chips of liquid-crystal with mirrored surfaces. It's as amazing as it sounds - easily comparable with Epson's 3LCD, as displayed in the Powerlite Pro Cinema LS10000.
There are other goodies too, like fully motorised lens controls that are very handy to have around. Despite a couple of tiny glitches in the picture, this is a system with very few downsides. We don't think it does quite enough to distinguish it from other models higher than it in this list, hence its low position, it's still a top five pick, and one you should absolutely look at if you're buying. Don't, by the way, be confused with the D-ILA. That's just a JVC brand name for this type of projection.
See the JVC DLA-X550R D-ILA
Type: DLP
Range: Unknown
Lumens: 2,000
Contrast Ratio: 15,000:1
What We Like: Dead simple to setup, terrific picture.
What We Don't: Blacks were a bit lame.
BenQ has several models on this list, and for very good reason. We dithered about whether it was to many, before deciding that their products were too good to exclude. And this, the W2000, is the best of the lot – easily beating out other BenQ models like the HT3050, especially on things like value.
For one thing, it's incredibly easy to get going, with the simplified setup that even a projection meal fight will be able to figure out. And if you can forgive a very slight lack of detail in the picture, and blacks that aren't quite as deep as they should be, you'll be rewarded with an excellent image for the price. Compared to other models in this range, it performs extremely well. You could argue that it isn't quite as exciting as something like the Philips Screeneo 2.0, even if it's better looking, but as a moderately budget option, it does very well indeed.
See the BenQ W2000
 

Type: DLP
Range: 60"-180" (Distance not given)
Lumens: 2,000
Contrast Ratio: 15,000:1
What We Like: Bright, clear picture at a good price.
What We Don't: Reported issues with 3D mode.
Projectors can be hugely expensive, but the good news is that even if you spend less than $1,000, you can still get an excellent model that will provide you a good picture a reasonable price – for home projection, anyway. With the HT3050, BenQ have improved on the 1075 – which, after much discussion, we included below as well, as they are both good options. We don't think they quite make it into the top five, which is still the territory of Epson and others, but they are excellent alternatives.
Despite it being hard to track down distances for the given range of 60"-180", this DLP projector still impresses. It offers a solid picture that is bright enough to satisfy, with 2,000 lumens and a good if unspectacular contrast ratio, as well as keystoning. Although some users have reported issues getting this projector to work with 3D images, they are very much in the minority – this is a hugely popular projector that has satisfied almost everyone who has bought it. If you're in this particular price range, it will no doubt satisfy you, too.
See the BenQ HT3050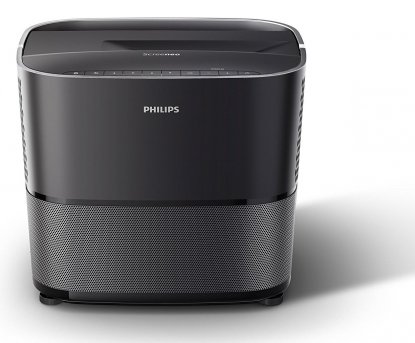 Type: DLP
Range: 3.9'-16.5'
Lumens: 2,000
Contrast Ratio: 150,000:1
What We Like: Relatively affordable projector with great picture.
What We Don't: Looks like a copy machine, audio quality isn't great.
This is never going to be a top five projector, but that doesn't mean the Screeneo 2.0 doesn't do a good job. While you will have to deal with looks that could charitably be described as Xerox chic, and the included Dolby 2.1 speaker/subwoofer setup is middling at best, this does offer some great features and specs for a good price. It can do its job at a short range, too, up to 3.9"
The DLP projector has a solid range, a good contrast ratio and lumen count, and allows you to connect not only through things like HDMI, but also through Bluetooth from your mobile device. The picture quality is excellent, with sharp definition and vibrant colors. It's never going to be quite as good as models like the Sony VPLHW45ES, which is among the best in its class, but you will definitely pay extra for those, and if you don't have the budget, this is a more than workable alternative.
See the Philips HDP2510 Screeneo 2.0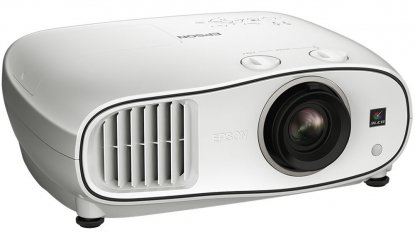 Type: 3LCD
Range: 10'-15.9'
Lumens: 3,000
Contrast Ratio: 70,000:1
What We Like: Good brightness, 3LCD tech at a bargain price.
What We Don't: Arguably, the Philips model is better.
3LCD is a type of projection technology specific to Epson – patented by them in fact – and it's relatively uncommon to see it in this price range. Unsurprisingly, the only other projectors with it on our list are the Epson Cinema LS10000 and 5040UB, but since the former is quadruple the price of the 6700, you can consider it a bargain to get that technology here.
This is very much on par with the Philips Screeneo 2.0, in terms of technology and price. While you get 1,000 more lumens, making this the brighter option – something you will definitely appreciate, thanks to the 3LCD – you get a much worse contrast ratio of 70,000:1 compared to 150,000:1 for the Philips. However, they both compete well with one another, and if brightness is slightly less important to you – if, for example, you have a dark room – then you should absolutely consider this one. The projection technology alone makes it worthwhile.
See the Epson EH-TW6700W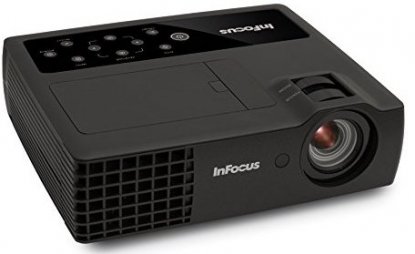 Type: DLP
Range: Unknown
Lumens: 2,400
Contrast Ratio: 15,000:1
What We Like: Internal memory, lightweight, decent picture for the most part.
What We Don't: Occasional video glitches.
While far from the top option on this list, the InFocus IN1118HD - and isn't it refreshing to find a projector brand that isn't Optoma or Epson or Sony? - does a very a good job. While the video may have occasional glitches, such as rainbows wobbling across the screen as the colors blur, it manages to be a solid sub-$1,000 projector. We prefer the BenQ HT3050, which is better value, but it's a close-run thing.
The IN1118HD comes with 4GB of internal memory, meaning you don't necessarily need an external source like a Blu-ray player. That's handy to have, and the projectr adds to its usefulness by being lightweight and easy to handle. The high level of portability make it a great choice for those who need to take their projector on the road for presentations, and then set it up for some Netflix action at home.
See the InFocus IN1118HD

And When You Sell The Rights To Your Life Story: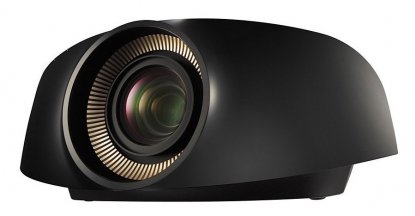 Type: SXRD
Range: 8'/88", 12'/130"
Lumens: 2,000
Contrast Ratio: 1,000,000:1
What We Like: Incredible picture.
What We Don't: Incredible price.
No, that price isn't a typo. There always seems to be one outrageously-priced product that blazes the trail for a new technology (in this case, 4K models), and while its staggering price keeps it off our list, this model is incredible. It boasts stunning 4K resolution and upscaling other content (such as Full HD 1080p) nicely as well. With 2,000 lumens of brightness and a 1,000,000:1 contrast ratio, the sheet of specifications are impressive (they should be at this price!). The only comparable contrast ratio here is the top model on the list, the Epson 5040UB.
3D playback is an option on the VPLVW1000ES, and thanks to the unit's large throw distance and powerful calibration features, it can cope with screens up to a whopping 200 inches. You'll have to fork out a serious amount of cash for the privilege, but this is just about the closest you can get to a true cinema setup without actually shelling out for a ticket and some popcorn. SXRD, by the way, is Sony technology, a new type of projection relying on Silicon X-tal Reflective Display - hence the acronym.
See the Sony VPLVW1100ES 4K
 
Comparison Table:
| Projector | Price | Type | Range | Lumens | Contrast | Keystoning? |
| --- | --- | --- | --- | --- | --- | --- |
| LG Minibeam PH450UG | $550 | DLP | 5" - 100" | 450 | 100,000:1 | Yes |
| Optoma HD39Darbee | $899 | DLP | Unknown | 3,500 | 32,000:1 | Yes |
| RIF6 Cube | $230 | LED | Unknown | 50 | 1,000:1 | No |
| AAXA P300 Pico | $359 | LED | Unknown | 500 | 2,000:1 | Yes |
| Optoma HD142X | $549 | DLP | 8'/66", 12'/107" | 3,000 | 21,000:1 | Yes |
| Viewsonic PRO7827HD | $500 | DLP | 4.2' - 46.9' | 2,000 | 22,000:1 | Yes |
| Sony VPLHW45ES | $1,799 | SXRD | 8'/82", 12'/122" | 1,800 | 120,000:1 | No |
| Optoma UHD60 | $1,799 | DLP | Unknown | 3,000 | 1,000,000:1 | No |
| Epson 5040UBe | $3,000 | LCD | 8'/82", 12'/122" | 2,500 | 1,000,000:1 | Yes |
| Epson Cinema LS10000 | $7,999 | 3LCD | 9.3'/100" | 1,500 | Unknown | Yes |
| JVC DLA-X550R D-ILA | $3,099 | LCoS | Unknown | 1,700 | 40:000:1 | Yes |
| BenQ W2000 | $1,200 | DLP | Unknown | 2,000 | 15,000:1 | Yes |
| BenQ HT3050 | $875 | DLP | 60"-180" | 2,000 | 15,000:1 | Yes |
| Philips Screeneo 2.0 | $2,000 | DLP | 3.9'-16.5' | 2,000 | 150,000:1 | Yes |
| Epson EH-TW6700W | $2,015 | 3LCD | 10'-15.9' | 3,000 | 70,000:1 | Yes |
| InFocus IN1118HD | $999 | DLP | Unknown | 2,400 | 15,000:1 | Yes |
| Sony VPLVW1100ES 4K | $27,998 | SXRD | 8'/88", 12'/130" | 2,000 | 1,000,000:1 | Yes |
Want Even More Master Switch? Sign Up For Our Weekly Newsletter!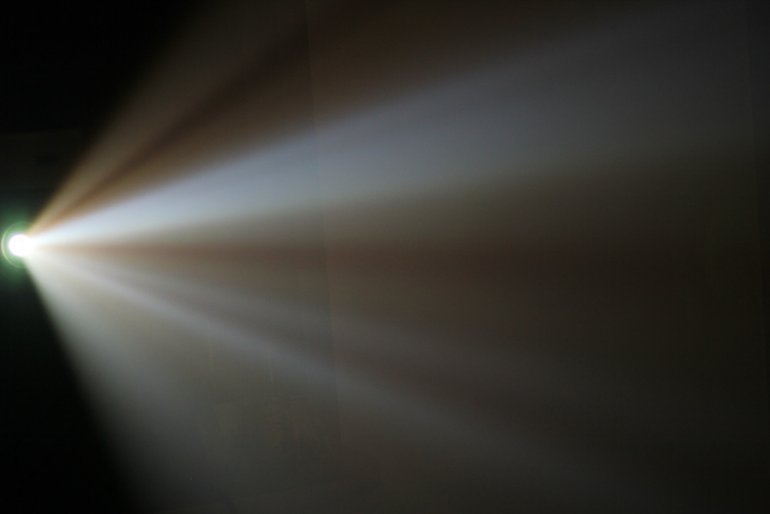 Buying Advice:
What To Look For When Buying A Home Theater Projector 
The very first thing to be aware of is: have you actually got space for one?
Because let's be real: getting one of these into the right position can take a bit of DIY, and often requires that you put a bit of distance between it and the projection surface. The most effective way to mount a projector is quite literally to hang it from the ceiling, and not all of us are able to actually do this – especially if you live in rented accommodation. If you're lucky enough to own your house, and have a room big enough, it may be worth getting a professional to install a proper mount. Nothing will ruin the movie night like a projector falling on your head.
The second thing to be aware of is how powerful you need your projector to be. More than any other product category, projectors skyrocket in price as their specs improve, and you want to make sure that you're not paying the things you are going to use. If you don't require a ton of brightness – if, for example, your home theater room doesn't have windows, or has heavy duty curtains – then you shouldn't be paying for extra lumens. We'll go into this spec a little more below.
The third thing to bear in mind is what you're actually going to be putting through the projector. 4K? 3D? Are you streaming via Bluetooth, connecting via HDMI, jacking in with an optical connection? Make sure you check out the inputs and outputs of your chosen projector. We haven't listed them here – there are far too many for each one, so things would get clunky – but it's worth bearing in mind.
And fourthly: what are you actually going to project it onto? Please don't say a wall. Please, please don't say a wall. You need to make sure that you have a blank space on the wall large enough to hold a dedicated projection screen – or if its self standing, room to actually place it.
Projection is fun, and immensely worthwhile. But it's worth keeping these things in the front of your mind when choosing your projector.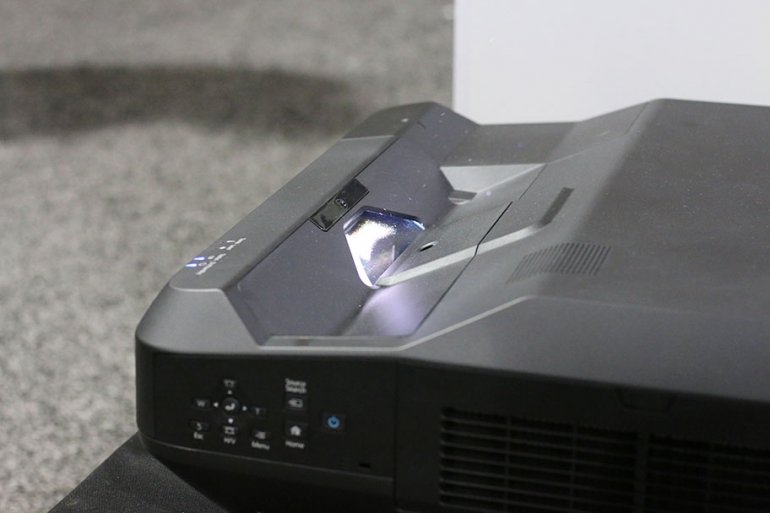 Why Are Home Theater Projectors So Expensive?
Even the cheapest one will cost you hundreds of dollars, which might not make a lot of sense when you can get very decent TV for about the same cost. The reason is that they sell far less than TVs, and so their individual unit cost is higher. Sadly, until everyone on the planet is investing in serious home theater, it's likely to stay that way. We still recommend getting one, because they can give fantastic results, but you do have to be prepared for the cost.
You might see some great deals — $300 and less for example — but steer clear of those unless you're just practicing your monthly all-staff weekly PowerPoint meeting. This is because projectors come in two distinct flavors: data, or home theater. Stick with the home theater kind if you plan on doing any serious movie watching. We should point out that all the projectors on this list – even cheaper ones, like the RIF6 Cube – can be used for this purpose.
Projectors allow for the most accurate recreation of the picture the director intends the audience to see, but they aren't for everyone (you can get a good-sized TV for less than some of the options above).
While they are a larger cost upfront, they also have recurring costs throughout their lifetime. The bulbs last between 2,000 and 5,000 hours and can cost hundreds of dollars to replace. If you plan on using one as your everyday TV, that could mean replacing the bulbs every two or three years, but if you're only watching it for weekend movies and games, you should get five years or more. If reliability is important to you, then you may want to invest in a project like the LG Minibeam PH450UG. The manufacturers claim the bulbs will last for up to 30,000 hours!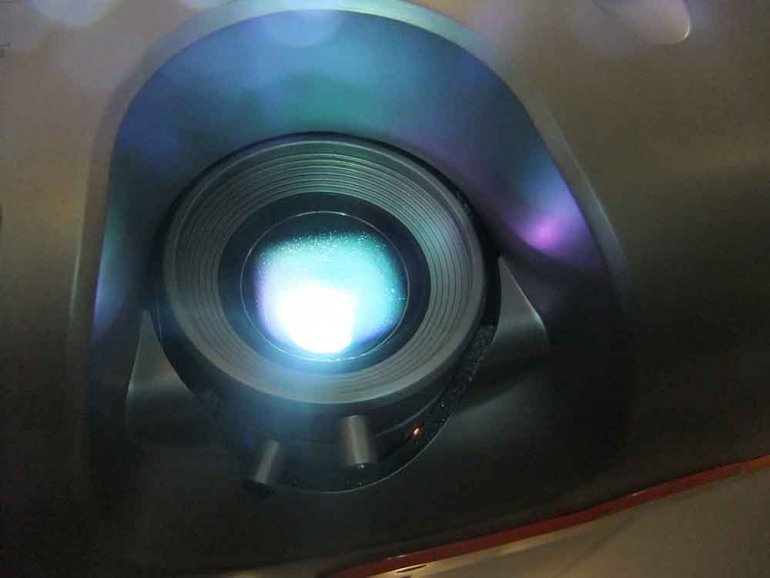 Home Theater Projector Types: LCD vs. DLP vs. LED
There are three main types of home projector that you need to worry about. Let's break them down.
 
LCD 
This type of projection is actually quite uncommon – far less common than DLP, for example. It stands for Liquid Crystal Display, and as a technology you most often find in televisions. As you'd expect, it uses liquid crystals in the form of three panels – one colored red, one green, and one blue – which are combined to form the picture. 
LCD offer excellent brightness, contrast and black levels, far more than DLP. Because they have no moving parts, they are also less susceptible to breakage, and are ideal for bigger rooms. The odd speck of dust may make it onto the picture, however, necessitating a cleaning.
 
DLP 
This stands for Digital Light Processing, and despite the fact that it's among the most common projection standards around, it's actually quite clever. Tiny mirrors shine light either in the direction of the screen, or away from it, combining with a color wheel to create the picture you see. It sounds complicated, but in practice it works incredibly well. 
Many of the projectors on this list – especially in the mid range – rely on DLP, and its advantage is that it requires almost no maintenance over time. Handy! And because of their sealed design, you're unlikely to get dust on the lens, although you may not get as high-quality a picture as you would with LED and LCD projectors.
 
LED
Light-Emitting Diode projectors a variation of either LCD or DLP projectors, but the differences that they use an alternative lamp system – one that is far more eco-friendly, and works in a much more efficient manner. LED projectors are actually relatively uncommon – the one on our list that we like the best is the AAXA P300 Pico. In fact, it's worth mentioning another term here: pico-projectors, which is used to refer to pintsize models that are designed for portable use, and which often use LEDs.
The advantages? LED lamps live much longer than lamps in other types of projectors, and are far more efficient, as already stated – not to mention quieter. The one downside? They can be a little bit expensive.
 
Other Types
Sony also has its own proprietary tech, Silicon X-tal Reflective Display, or SXRD. It's a hybrid of DLP and LCD, and it rocks. There's also LCoS (Liquid Crystal on Silicone) which uses tiny chips of reflective liquid-crystal. Confusingly, this is often branded by JVC as D-ILA and...
Sorry. Even we are drowning in acronyms here. We'll stop now. To be honest, as long as you have the three main types down – LCD, DLP, and LED – you'll be able to instantly take the measure of the particular projecter you're going for.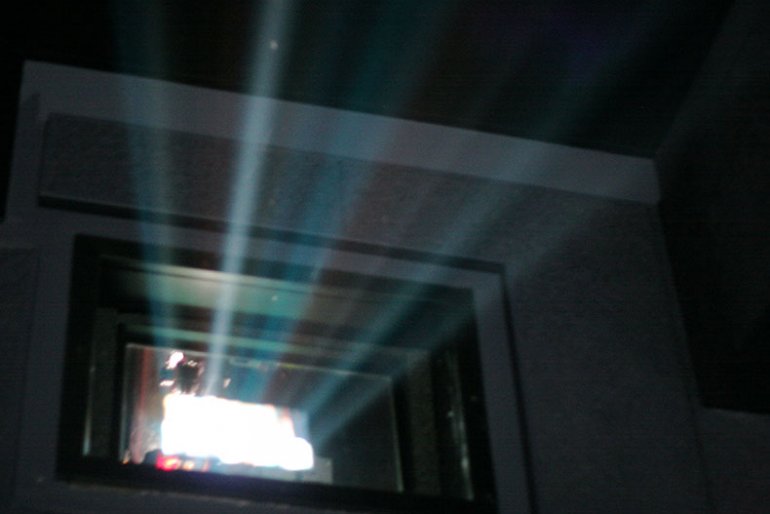 Range Explained
Obviously, you need to know just how big your projection will be from a certain range. Not being able to estimate this in advance can complicate things, and while some manufacturers don't always give the range, plenty do. Let's use an example to break things down.
The Epson Home Cinema 5040UB, one of our more expensive picks, has a stated range of 8'/82", 12'/122". Very simply, that means that at eight feet, the screen will be around 82" diagonally across, while at twelve feet, it will measure 122" diagonally across. Pretty simple, no?
But you actually need to take a second to realise what the range specs aren't telling you. Essentially, while you can use these links to extrapolate screen size at any distance, it's fundamentally useless to do so outside of the eight-to-twelve feet range. Picture quality will degrade if you go beyond it, which means that you can use the range figures to get a sense of how a projector would fit into your room. A projector that has a range of between 4' and 6', for example, is going to be completely useless in a larger room!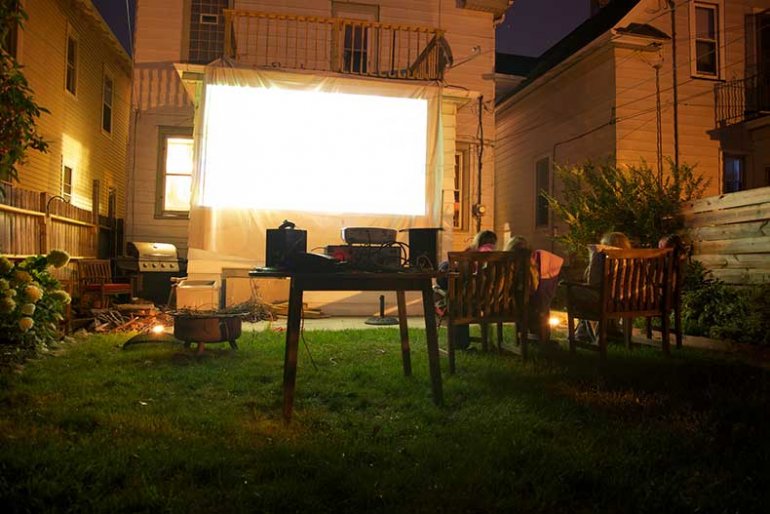 Lumens Explained
Lumens are a measure of how much light intensity a projector can produce. 
If you plan to use yours in a dark room like as a basement, any model on our list will provide a bright enough image. If your pick will be battling more ambient light, you should consider one with a higher lumen count.
We actually don't need to spend too much time on this, as it's relatively simple to figure out – as clear a product spec as you could ask for. Lumens typically range from between 1,000 to 3,000, and, as we said, brighter is better. The brightest projector in our list is the Optoma HD39Darbee Special Edition, with a stated brightness of 3,500 lumens - but to be honest, any lumen rating above about 2,000 is going to be more than sufficient for most environments.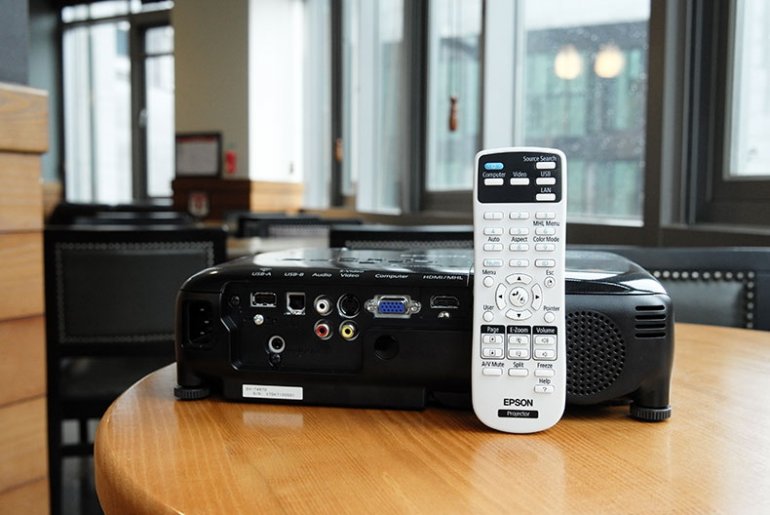 Keystoning Explained
OK. Check this out.
In an ideal world, your projector would be facing directly at the screen. The surface of the lens itself would run parallel to the surface of the screen. The problem is, actually getting that alignment perfect is very, very difficult – the kind of trick that relies on some advanced equipment and a knowledge of angles to actually get right. If you don't know what you are doing, you can spend hours fiddling with placement, inserting books and posters under your projector in an effort to get it to line up. Ever seen a projection image that is narrower at the top than it is at the bottom, or vice versa? Congratulations – you've seen the problem in action
Fortunately, manufacturers are aware of this. That's why they include a feature in many projectors called keystoning – named for the shape that an uncorrected image takes, which looks like the keystone in an archway. This feature is essentially a software algorithm (usually) that corrects for this effect, adjusting the image accordingly.
The problem? Doing it means reducing the number of pixels on the image, which means that the quality can suffer. Many more expensive models put in systems to compensate for it, like the Sony VPLHW45ES, which uses adjustable supports to help you get the picture alignment perfect.
Where possible, we'd say you should leave this feature turned off, and try and align your projector. However, don't sweat it if this seems like too much effort. Just turn your keystoning on, and enjoy your new setup.
Contrast And Aspect Ratio Explained
Contrast ratio is easy to understand. What it refers to is the ratio of light that comes back from a completely white image, versus that that comes back from a completely black image. If your contrast is 5,000:1, that means that for every measure of light that is reflected from the black image, 5,000 measures will be reflected from the white.
In terms of contrast, if you want your blacks to look black and your colors to really pop, you'll want a high contrast ratio. You should also make sure to balance your contrast and brightness once you get into your room for optimal quality.
More expensive models will have larger contrast ratios. This means a cleaner, clearer picture. Lumen counts tend to vary, however, and aren't always a good indicator of how cheap or expensive the model is going to be. What is certain is that more expensive ones will have options for 3D projection, as well as a longer throw distance. 
You may also want to know about aspect ratio: This is the shape of the projected image. Obviously it's a rectangle, but it usually comes in two distinct sizes: 16:9 and 4:3. 16:9 is most common, as it's higher quality and is used for movies. 4:3 is less common, used for TV and presentations.
 
Home Theater Projector Setup Explained
You'll obviously need space, and a room long enough to project a big image. If you're short on distance, look for models with "short-throw" lenses, like the LG Minibeam PH450UG.
Another factor is the brightness of your room—it's certainly not optimal to watch the big game on Sunday in your sunny living room. You want somewhere with minimal light, like a basement, or you'll need to invest in some blackout curtains. There are different degrees of brightness, rated in lumens, and you'll want more lumens for brighter rooms. You also should consider installation. If you're mounting your purchase on the ceiling, make sure you are able to get the wires up there, including AC power and the audio/visual cables.
There are two basic options when placing your projector: you can mount it to the ceiling or you can stow it away and pull it out on movie night. If you're mounting it, you're best served by getting a professional installer or contractor to place all the wiring and making sure everything is up to code. You also want to place it where the lens is slightly above the top of the picture and directly centered. If that's not possible, make sure to get one with lens shift—this allows you to move the picture without moving the entire unit. Keystone correction is a software feature that alters the shape of the image to match the wall, but this often degrades the quality of the image.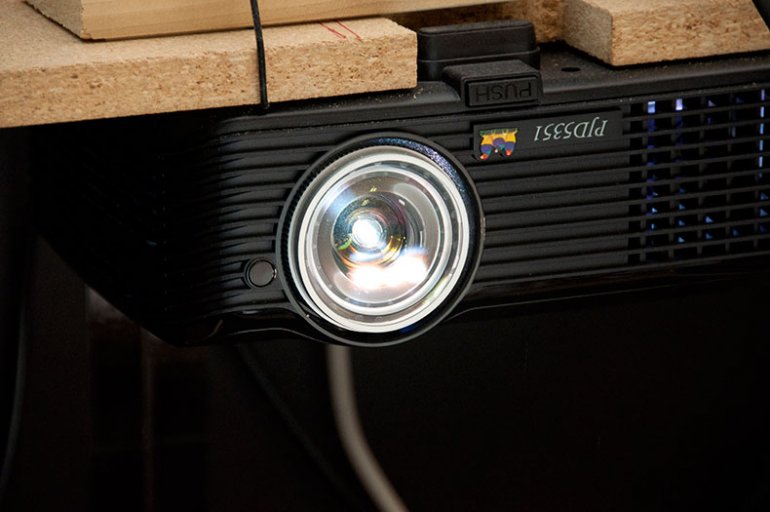 4K and HDR (High Dynamic Range) Explained
You'll often see TV companies talking about 4K, and it applies to projectors as well. Here's how.
A 4K image (sometimes referred to as $K UHD, or Ultra-High Definition). It simply refers to the number of pixels on a given display. A pixel is a dot on a screen, a physical point on an image that can shift in brightness and color - add a bunch of them together, and you get a single picture. Obviously, the more you have, the more detailed a picture is, and right now 4K is the standard.
A regular TV screen or projector image will be 1,920 pixels wide by 1,080 deep. A 4K image bumps that up, turning it into 4,096 pixels wide by 2,160 deep. That gives you a much clearer image. So why not go for this exclusively? Because despite it looking great, not all sources (Blu-rays or streaming, for example) are filmed in 4K. That means you have to upscale - which we talk about here, in our roundup of the best Blu-ray players - but it doesn't always look as good as it could. In terms of projectors, If you're looking for a projector that can handle this, we think the $4,000 JVC DLA-X550R D-ILA is the way to go.
Now let's talk about HDR, or High Dynamic Range. If 4K is about the number of pixels on a display, the HDR is about the individual pixels themselves. It's a way of creating source material where the pixels in an image aren't just brighter or darker, but have a much wider range of brightness to operate in. The overall effect is scarily sharp.
However, it has the same problem as 4K, in that it's still new, and not a ton of sources use it. It's worth considering, though, and if you want a projector that can handle it, try the Optoma UHD60
Back To Our Home Theater Projector Picks Back To Our Comparison Table
Learn More About Home Theater