The problem with TVs is that they suck.
Not to watch things on, you understand. That part is pretty simple. Something comes on screen, it travels across the room, goes into your eyeballs, and you're happy (or sad, if it's a Republican presidential debate). The part that sucks is actually having to use the thing. It's having to figure out what the myriad different options are. It's having to tell one TV from the next. It's having to rely on clunky, badly designed remotes to do the job.
Which brings us to Vizio. We don't do advertorial on this site, but when one company is kicking so much ass, it's hard not to sing its praises. The Irvine, California–based company is absolutely killing at the moment, producing TVs which we are super excited about. And why shouldn't we be? The stuff they're coming up with is simple, beautiful, and likely to make TV watching a hell of a lot better.

Under A Grand
Part of this is down to simple pricing. See, Vizio worked out that if the television industry wants people to adopt 4K viewing, it needs two things. The tech needs to be affordable, and people need to produce content for it. The company can't do anything about the second bit, but they certainly can with the first. Enter the P Series.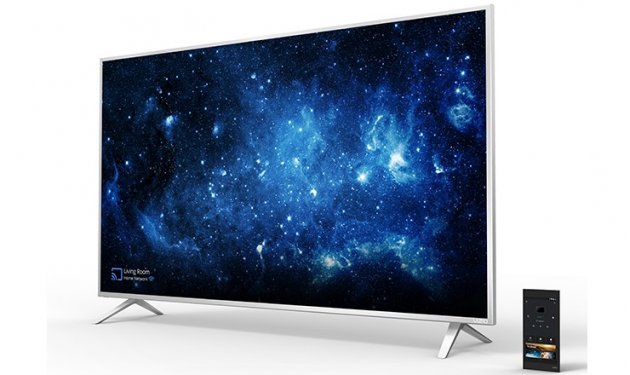 This is a pretty remarkable series of TVs. They're all super-thin, HDR 4K TVs that present the best possible picture they can. And the these TVs, you don't pay thousands of dollars. At the risk of sounding like an advert, you pay only $999 for the starting TV. That's an insane price for what you get. There are plenty of cheaper 4K TVs out there, but few with such dedication to perfect picture quality.
Again: it's hard not to talk about this without verging into infomercial territory. But really, this is just ridiculous. In the interests of balance, we haven't had a chance to test out the new P Series yet, so for all we know it could be complete garbage. We doubt it though. This is a company that has been making good TVs for a long time, and is starting to make a genuinely great ones.

App Attack
The real reason we've written this piece is because of something that comes with the P-Series TVs. It has nothing to do with the TVs themselves.
At some point, the engineers at Vizio asked a simple question: "why should". As in, why should a TV have remote? As in, why should the menu be on-screen? Which is why the new P Series ships with something genuinely clever: a small Android tablet with a dedicated app allowing you to control the TV. No more clunky menus.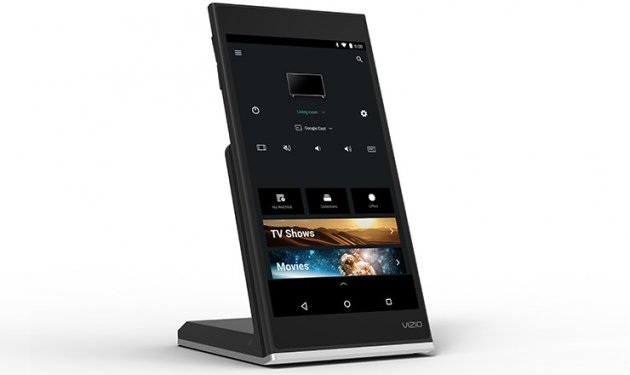 We love this idea. It's exactly the kind of thing that manufacturers should be focusing on. And it's not hard to see where it ends up. Why even bother shipping a TV with a tablet when enormous chunk of your consumer base already owns them, or at least owns a smart phone? It's pretty easy to see what Vizio trying to do here: by shelling out a little extra to include a tablet in each shipment, they're making it easy for people to adopt 4K as a viewing platform, as well as giving them some serious added value. Expect other manufacturers to start following this trend pretty quickly. Already, Vizio's Smartcast app is available as a stand-alone app, so it's coming.
It's not all roses, though. Right now, there are a couple of major services that Vizio TVs don't support, like ESPN and HBO-Go, and there are so many different platforms and apps around at the moment that there's a good chance the Smartcast app becomes obsolete. In addition, some digging by tech news site The Verge turned up the fact that the company is currently involved in a class-action lawsuit for allegedly collecting personal info on its customers. So: a little way to go yet. But in terms of product, Vizio is absolutely killing it, and we can't wait to see what their engineers do next.
New tech? Old tech? Who cares? It's awesome: