So there's this surround-sound speaker from Polk - a rather nice one, actually, with a decent number of drivers, a solid build, and great audio quality. It's something you'd probably welcome into your home theater setup. I definitely would. I like Polk.
But let's say you actually decided to test this out, as opposed to just one-clicking $1000+ onto your credit card. You'd get in your car and you'd go down to Best Buy (or wherever) and you'd…well, you'd ask the sales assistant if you could check out the LSiM702 F/X.
That's it's name. It takes longer to say than it does to set the bloody thing up. Of course, a home theater setup has multiple components, so you'll need the F/XiA4, the 255c-RT and the 80F/X-LS, too. You will also need your phone with you, with the pages bookmarked, so you can pull it out and show the sales assistant when she has absolutely no idea what you're talking about.
It's not just Polk who do this. Almost every electronics company with the possible exception of Apple and Sonos are guilty of it. They'll make the best products in the world, electronics that have been machine-tooled and precision-engineered and bathed in the tears of virgins, and then they'll give them a name that sounds like a Street Fighter videogame sequel circa 2000. And if you think it's hard buying them, try dealing with them professionally. "Let's see, was this the Sony MDR800ZX/200B, or the MDR800ZX/200B+ Alpha? Is there a difference? Lemme see that box. Oh, this is the MDR800ZX/200DB7. So did we review the Alpha already?"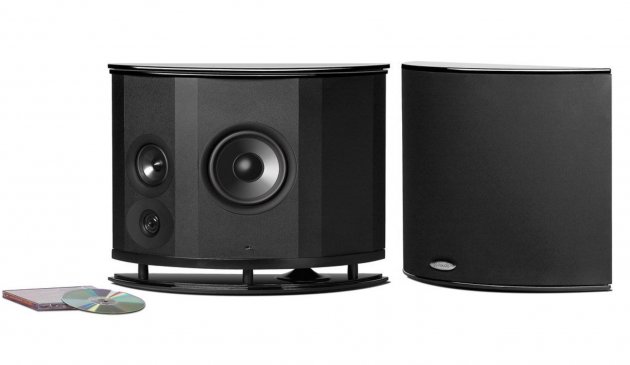 On some level, I understand this. When you have dozens of product types, and a hundred different models, it can get real tiresome, real fast, to come up with new names for them. And anyway, the market for all electronics is so crowded that unless your product is an absolute showstopper, it'll probably sell well enough without effort being spent on naming it. That doesn't make it any less annoying. It's been a problem in A/V for decades now, and nobody's come any closer to solving it. Possibly, no one has ever tried to solve it.
The really scary thought is that maybe this is the only option we've got. Because unless you've got a shit-hot marketing department, you probably shouldn't be messing around with memorable names. If you think I'm wrong, I see your objection, and raise you the Motorola Droid Xybord, the Sony h.ear headphones, and the Grace Digital Ecoxgear Ecoxbt.
(I'm pretty sure that that last one holds the all-time record for the most misspellings among tech journalists. You're supposed to call it, as far as I can tell, the Eco X Gear Eco X BT. Which is still terrible. And long. And never likely to be remembered by anybody wanting to buy one. You can find it on Grace Digital's website, by the way. It's a great speaker - really, it is. It's just unpronounceable, even by people at Grace Digital.)
Perhaps it's time for A/V companies to get together and hash this out. Maybe have a Davos-style global meeting. And behind closed doors, while silent bodyguards look on, they can finally agreed to put an end to this insanity, to spare the world from this plague. A unilateral agreement to never use more than four letters or numbers in a single product name.
By my count, that gives us precisely 10,000,000,000,000 possibilities. I know there are almost that many A/V products available on Amazon already, but it's still a good start, and while we'll still have annoying alphanumeric names, at least we won't have to pull out a phone to show the sales assistant which one we want.
Agree? Disagree? Ooh, look: shiny gear.