Prime Day is almost here, when some of the coolest audio gear available gets some major discounts. If you're a member of Amazon Prime, you can score some sweet deals. We've collected the best ones here - and we'll be adding more as they become available. Check out our current list, or read more about what Prime Day is, and how it works.
 
There used to be a time when Apple and Amazon wouldn't work together - they're technically competitors, after all. But times have changed and the landmark Apple AirPods are now available on Amazon - and with a hefty Prime Day discount. Usually, they cost $199, but they're already heavily discounted down to $145. This is for the newest version, by the way - the AirPods 2nd Generation - and you get an included wireless charging case.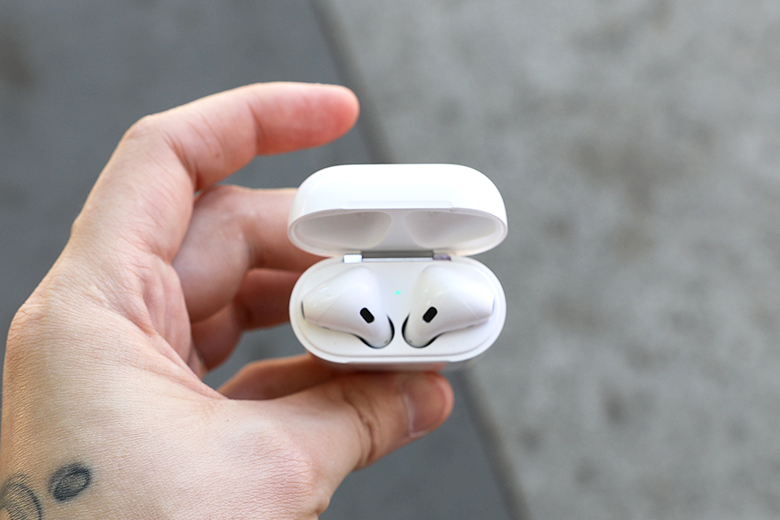 We have some misgivings about the sound quality of the AirPods - even with the newer version, they haven't done anything to improve the bass. But that doesn't change the fact that they are an exceedingly efficient pair of in-ear headphones. Their H1 chip means pairing with an iPhone takes seconds, and fast Bluetooth means an almost-as-fast connection to Android devices. They absolutely crush it with call quality - our financial officer J.P. would die before he gave up his AirPods. The battery life is great at 24 hours, but decreases significantly depending on the usage. And of course, you get full Siri integration, which means you can control the AirPods with your voice alone. Here's our full review on the original model.
However, the AirPods aren't the best true wireless earbuds available. There are plenty of alternatives and, although they might not be heavily discounted for Prime Day 2019, we think they are worth your time. Prime consideration, so to speak, should go to the Jabra Elite Active 65t (full review here). At $190, they are a bit more expensive than the discounted AirPods, but offer significantly better sound and usability. We also like the Beats by Dre Powerbeats Pro (full review here). We've always taken a dim view of Beats products in the past, as we consider them to be lackluster at best, but the Powerbeats Pro true wireless earbuds are the exception. Their precise sound and absolutely superb design was able to win us over. We wouldn't be surprised to see these $250 earbuds get a hefty discount, either, so keep an eye on this page for more details as Prime Day commences.
See the Apple AirPods (2nd Generation)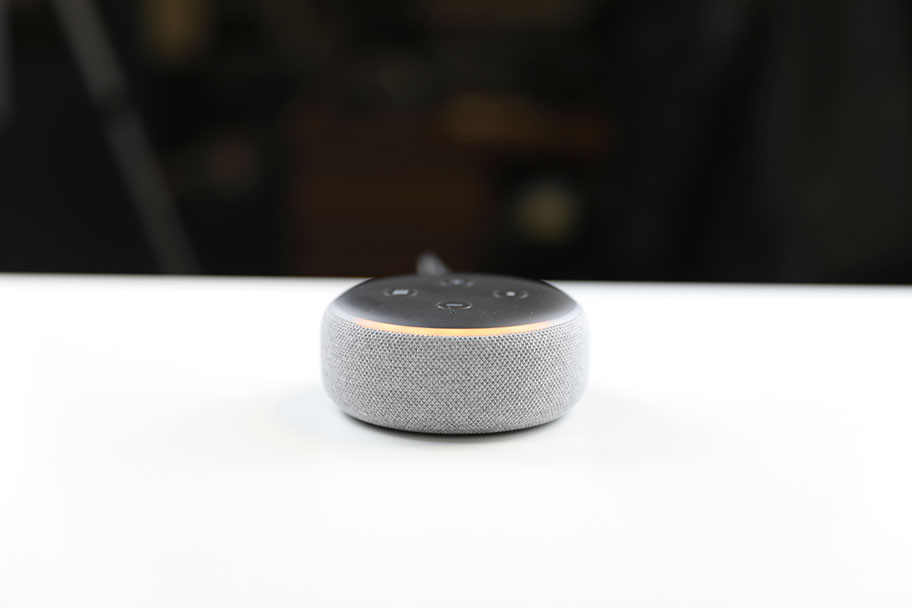 Unsurprisingly, Amazon usually discounts its own range of Alexa Smart speakers on Prime Day. The absolute best deal this year is for the third generation of the Amazon Echo Dot smart speaker, which is half the price – $25 versus the usual $50.
Amazon Alexa definitely isn't the smartest virtual assistant available – that honor goes to Google Assistant - but there's no question that the Echo Dot is one of the best smart speakers ever made. Although it can't really compete on quality, with a tiny, tinny sound, this speaker boasts superlative design and controls that are dead simple to use. Of course, it's designed to be controlled with your voice, and its wide array of microphones are great at picking up specific commands. In our full review, we said: "If you have a home office, or want to add a little bit of music in the bedroom, this speaker could be ideal. It really lends credence to the impression that the new Echo Dot is a step forward for Amazon, and a real attempt to fix some of the issues of the previous generations."
Of course, there are several alternatives, and you can bet that at least some of them will be discounted come Prime Day. The one speaker we think is significantly better than the Echo Dot is the Sonos One (Gen 2) (full review here). It's significantly more expensive, but also the single best smart speaker available, with good sound quality.
See the Amazon Echo Dot (3rd Gen)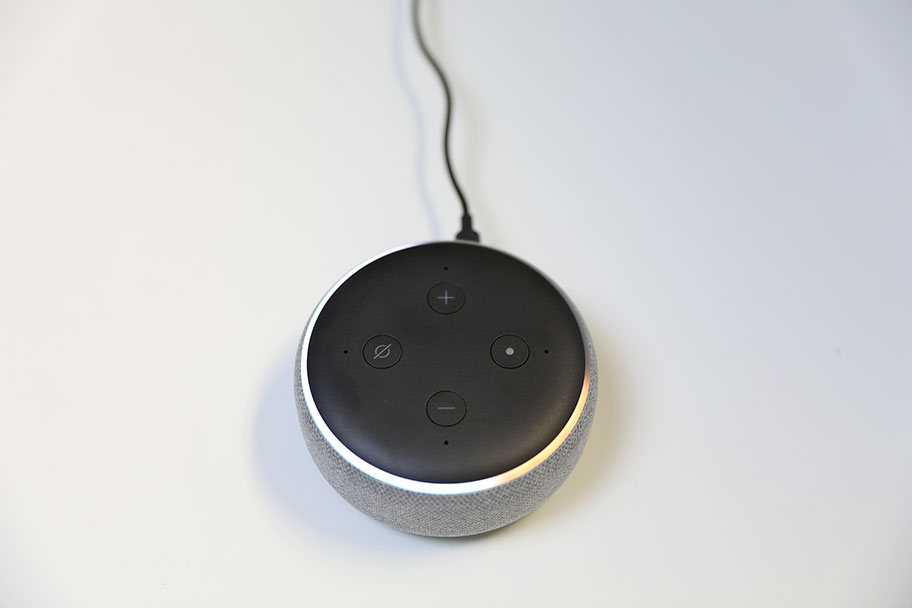 If great headphone sound is important to you, then the Audio-Technica ATH-M50xBT should catch your attention. They're a wireless version of the ATH-M50x, adding Bluetooth 5.0 and aptX audio into the mix. If those terms mean nothing to you, you can check out our full explainer here. What you need to know is this: the ATH-M50x are among the best headphones ever made, and this new version means you can take them on the road with you.
They do have their downsides - chief among these being the awkward mix of physical and touch controls, which feel muddled. But you get access to a full range of smart assistants, including Google Assistant, Siri, and Amazon Alexa. The sound is also fantastic, as it's designed to showcase the music in the most natural, realistic way possible. The audio signature that Audio-Technica has created truly stands the test of time.
There are plenty of alternatives, too. The incredible Sony WH-1000XM3 (full review here) may be significantly more expensive, at $349, but they're also getting a bit old now. This makes them prime candidates for a Prime discount – and on a related note, by now you should be keeping track of how many prime puns we've made in this article so far. You can also check out the Bose Noise-Canceling 700 headphones. At $399, they too are expensive, but we wouldn't rule out a significant discount for the big day. We don't have a full review of those yet, but a pair arrived in our office on the very day we wrote these words, so expect our full report soon.
See the Audio-Technica ATH-M50xBT
 
The Solo 5 isn't the best soundbar that Bose make – that would be the stupendous Soundbar 700 – but it is the most affordable. It was already wallet friendly at $250, but it's now even better for Prime Day. And although it's not really a heavy-hitter in the world of soundbars, it more than gives a full account of itself.
The sound is good, especially given how compact the Solo 5 is, and there's even a useful dialogue mode to help bring sparkle to any movies or series you watch. You also get an excellent range of inputs, including Bluetooth and optical. We haven't spent a significant amount of time with the sound bar, but we have heard it, and we were impressed with the quality it offers for the price.
If you're after something even more budget-conscious, and with even better sound, try the $180 VIZIO SB3621. The Bose soundbar does offer slightly better sound, but the one thing it doesn't come with is a subwoofer. You'll get one with the VIZIO model, which also excels in design. At this price range, soundbars can often be of dubious quality, but the VIZIO and Bose models are the exceptions.
See the Bose Solo 5 TV Soundbar Sound System

Our gaming writer, Luke Gagliardi, considers the HyperX Cloud Revolver S the single best gaming headset you can buy right now. He said, "The soundstage of the Revolver S is bright and clean, making it easy to pinpoint the sounds of in-game elements. With three preset EQs and flexible connection options, this headset offers a lot of versatility for gamers of all tastes."
The headset was already highly affordable, at $150, but it's been discounted by $30 for Prime Day. That makes it one of the better deals on this list, and it should easily be your top pick if you're looking to invest in a gaming headset. That being said, there are several alternatives we can think of, including a couple of cheaper options. The Corsair HS50 ($50) is a simple and effective gaming headset that prioritises value over fancy features, while the Turtle Beach Elite Atlas (full review here) produced what Luke called a "near-perfect positional gaming experience". And Luke isn't a man who impresses easily…
See the HyperX Cloud Revolver S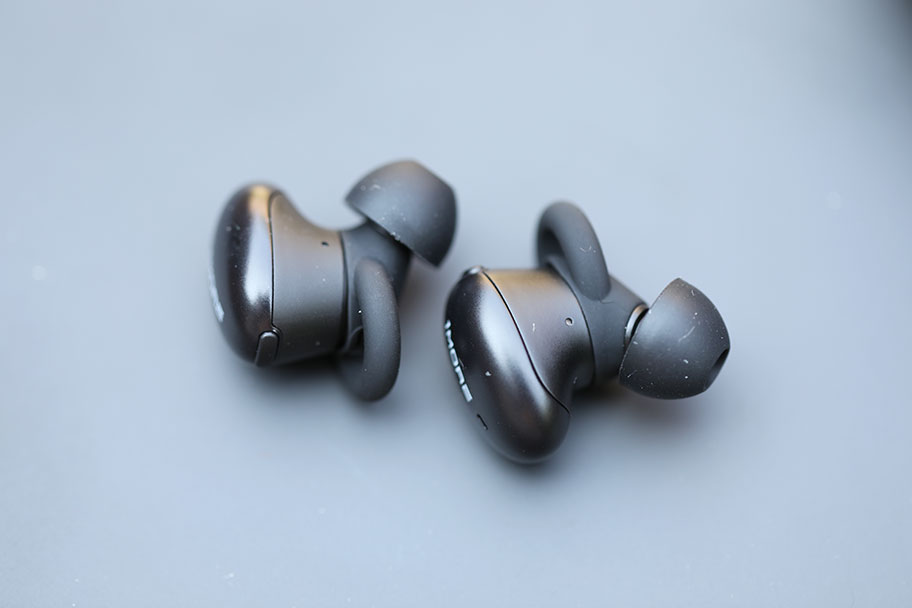 1More make phenomenal earbuds - have done for years. The Stylish are their first true wireless model. They may have a cringe-worthy name, but they get a lot of things right. Wen adore the looks, which bring to mind sci-fi beetles, and the sound is typically excellent. As we said in our review, "The bass is powerful and robust, but always controlled. It never felt overbearing, or overly processed. Even with pounding hip-hop and EDM tracks, things down low always felt clear."
They do have some issues, though, most notably with comfort and fit. We did have some problems wiht finicky controls, too. If you want a couple of good alternatives, check out the $250 Beats by Dre Powerbeats Pro (full review here), which get almost everything right, and the $190 Jabra Elite Active 65t (full review here). Both are obviously more expensive, but are well worth the extra cash. Although having said that, $70 for a very good (if not quite excellent) pair of buds like the Stylish is a bargain…
By the way: while we've highlighted the Stylish here as the latest model from 1More, they've discounted just about all their other products. How about a pair of the excellent Triple Driver In-Ears (full review here) at $60? Schweet.
See the 1More Stylish True Wireless
 
Polk's flagship soundbar gets $100 whacked off the price - and why not? For while it was launched with much fanfare and ballyhoo, especially surroundings its Amazon Alexa integration, it has fallen back in the very crowded soundbar landscape. But for $200? That's a superb price for a bar that can still throw a heavy punch when called to, especially when it comes to movie dialogue.
There are plenty of alternatives, although none at quite so brilliant a price. We like the Sonos Beam (full review here). It offer better sound quality, better design, and much better functionality...but it's also almost double the price of the Prime Day Command Bar, at $399. Your call. And like we said, for $200, the Command Bar is incredible value-for-money.
See the Polk Command Bar
 
What is Amazon Prime Day?
Here's how Amazon Prime Day works. Every year, Amazon has two or three days where hundreds of its products get heavy discounts, ranging from tech and homeware to pillows and streaming services. The key is, these discounts are only available to Amazon Prime members, who pay $119 a year for the privilege. Although, there is a thirty day free trial, if you're interested. Plus, Amazon Prime members get access to Prime Video - totally worth it for Good Omens alone - as well as lightning-fast delivery.
 
When is Amazon Prime Day 2019?
Prime Day was originally set up to compete with Black Friday and Cyber Monday, the big shopping days after Thanksgiving. It hasn't quite got there yet, but it's still a huge deal. In 2019 on July 15 and 16, there'll be huge discounts across the site, along with several other online retailers trying to score some of Amazon's shine. Prime Day is much more fun, by the way, if you picture Jeff Bezos as the overexcited guy in a used-car commercials on daytime TV, screaming about how EVERYTHING MUST GO GO GO!!!
At any rate, Prime Day has technically already started. At the time of writing, Amazon has thrown up several huge deals on audio gear. We've listed them above, as well as the pros and cons of each, and a link to full reviews if we've done them. We'll also be updating throughout both Prime Days, so check back to see if any other gear has scored discounts. Onwards!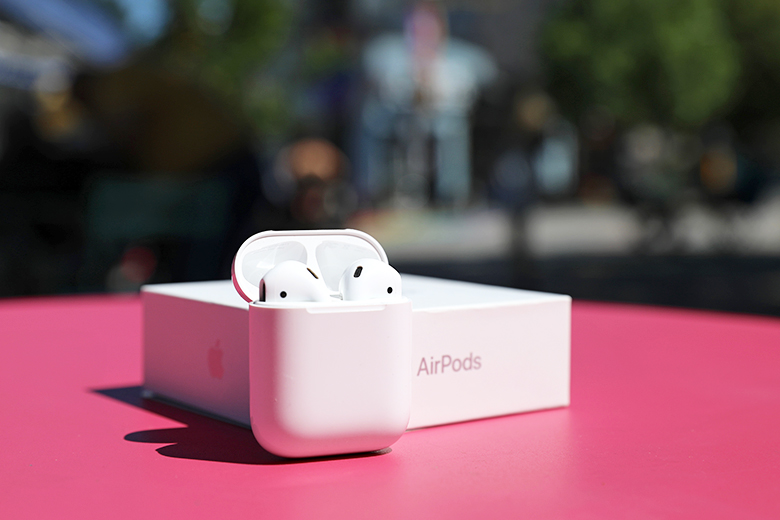 How Fast Will My Prime Day Shipments Arrive?
That's the beauty of Amazon Prime. By signing up, you get access to certain fast shipping options that aren't available to non-Prime members. While this doesn't apply to everything on the site, especially if it comes from third-party vendors, there are over 10 million products that can get to you quickly. You'll have an option to choose your delivery at checkout. Sometimes the delivery will be next-day, or even same-day with an option called Prime Now (although this is restricted to fewer products, depending on what Amazon has in stock near you). The most common option is two-day delivery, and if you have Prime, it'll be free. You also have the option to pick up your package at a nearby Amazon drop point, if you aren't going to be at home to receive it.
 
Shopping on Prime Day with Amazon Alexa
While Amazon Alexa might not be the most intelligent virtual assistant available, the people behind it know what they're doing – at least in business terms. If you already own a smart speaker or use Alexa on your smartphone, then you'll be able to ask it to show you the top deals, or check if there is a deal on a specific product during Prime Day sales.
You'll need to have Alexa Voice Shopping active on your device – you can do this with the Alexa app. And you also have to be comfortable with choosing what Amazon shows you. Very obviously, Alexa won't tell you if there's a cheaper deal available elsewhere. In our opinion, it's probably not the best way to shop during Prime Day (or any day) but it's convenient for those with little time for shopping.
 
What Other Items Are On Sale?
Very obviously, we've just highlighted audio gear here, because it would be a bit weird for us to talk up power tools. But even if you aren't interested in audio gear, you'll find deals on millions of product types, ranging from TVs to pressure cookers. This also includes non-tech items, like clothes and homeware.
By the way, if you aren't interested in buying audio gear but ended up here anyway: Firstly, welcome, and secondly, how the hell did you do that? Clearly our Google search position work is paying off...