When it comes to the home theater experience, bigger is always better: more pixels, more dimensions, more realism. But visuals are only part of the package. Your audio needs to be just as immersive. And that means surround sound.
In the past few years, there've been some real improvements in surround sound technologies, bringing them out of the movie theater and into your house. Problem is, surround sound can be confusing - to use, understand, and install.
Here at The Master Switch, we don't believe anything should be confusing. So we decided to pick three of the newest-generation surround sound favorites - Dolby Atmos, Auro 3D and DTS:X - and talk about what makes each of them different.

What Is Surround Sound?
Simply put: surround sound aims to deliver multi-dimensional sounds that move around in the same way as objects would in real life, by adding height to our aural perception. Surround systems rely on multiple speakers positioned in front of, behind, to the side and sometimes above your listening position
DTS:X, Dolby Atmos and Auro 3D are codecs: software code converting digital ones and zeros into an audible sound. They take the sound being sent into your A/V receiver, and tell it where to go and how to be reproduced. If you're not into reading tech specs, you can think of an A/V receiver as a phone, and a surround sound codec as an app on that phone.
Older generation receivers may not be compatible with these codecs, but recent makes and models may already come with at least one of them (or have an update available for download). AV product manufacturers will normally have a big sign next to products showing whether they support either DTS:X, Atmos or Auro-3D, and what's more, several codecs can live happily together within a compatible AV receiver.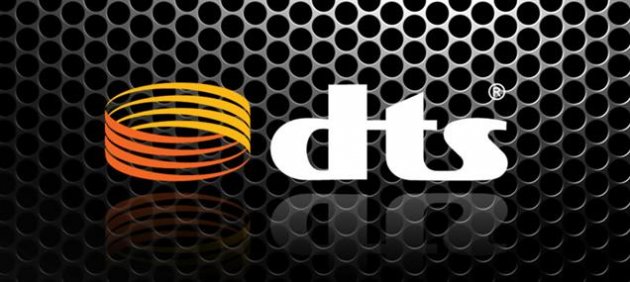 DTS:X
Let's start with the DTS:X system. This is the easiest one out of the lot to integrate within an already existing 5.1 or 7.1 surround sound setup, and as such it's perfect for beginners. If you're just getting started in surround sound, and you already own some speakers or plan on getting a basic setup, this is the one to go for. DTS:X's approach to improving the listener's experience is by "freeing the audio content from specific speaker channels" and is purely software based - there are no physical requirements for the number of speakers or their locations when setting up the system. It'll work with any conventional speaker setups, up to 32 speakers.
With a DTS:X-enabled receiver connected, the rest of the setup is straightforward, really - the auto-calibration system optimizes all dialogue and sound effects feeds for you. The system's menu also allows user-definable level adjustment, and can even boost hard-to-hear dialogue above the other sounds. Plus, older format movie and game soundtracks and even stereo music files can all be played through DTS:X - the conversion (from non-DTS:X sources) uplifts the content with an added spatial audio realism. For best results, it is recommended that you play content (Blu-ray discs or streaming Digital Media) optimised for DTS:X.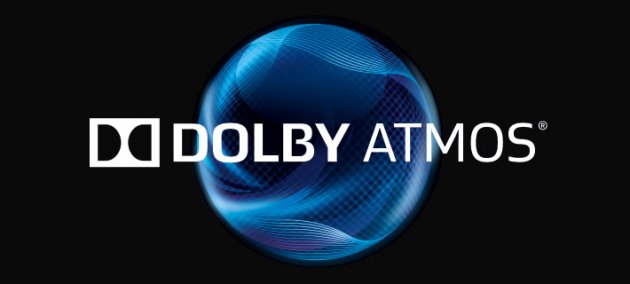 Dolby Atmos
Where Dolby Atmos differs from conventional surround set-ups is by necessitating one, two or more extra pairs of ceiling speakers. Such elevated "reflecting" speakers will be positioned above your existing floor-level surround speakers, allowing for sounds to move between top and bottom. If starting from scratch, there are many Dolby Atmos enabled packages available to purchase, ready-in-a-box, including everything you need: A/V receiver, amplification, and speakers. If you're upgrading an already existing home surround system, you would need a Dolby Atmos compatible A/V Receiver. The biggest investment, though, would be for the additional elevated speakers - even for a minimal Dolby Atmos setup, you would need at least two ceiling speakers on top of a regular surround set, if not four.

Now you're probably thinking: really? Drilling holes in my ceiling? Fortunately, the guys who make Dolby are wicked smart, and they've come up with an alternative solution. Instead of installing speakers in or on the ceiling, you can add speakers on top of your existing towers, with drivers projecting upwards. Atmos-enabled speakers can come with such drivers already built-in, and you can buy Atmos-modules that will work with your existing speakers.
Worth noting These additional up-firing speakers have their own speaker terminals to make them into separate, dedicated channels. This of course increases the number of amp speaker outputs needed - you might have to invest in additional amplification if you've already used up all of your amp's available speaker connections.
Dolby Atmos have their own way of naming their height-elevated setups, because surround sound systems weren't confusing enough already. A 5.1.2 Atmos set-up would be like a traditional 5.1 surround system (in other words, five speakers and a subwoofer) but with an added pair of ceiling speakers (or Atmos modules): the '2' in 5.1.2. Similarly, a 7.1.4 Atmos set will be like a 7.1 conventional surround setup with two extra pairs of ceiling speakers or Atmos modules (hence the 4 in 7.1.4).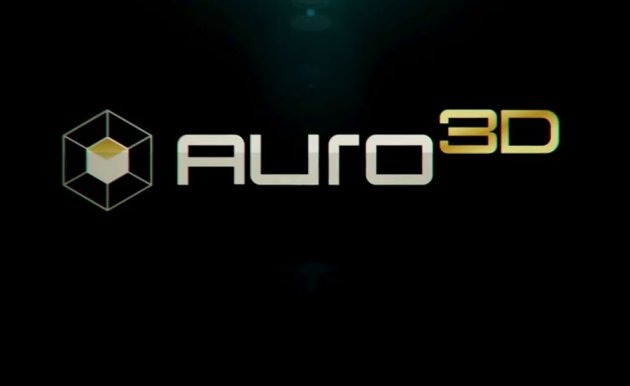 Auro 3D
Auro-3D is kind of a dark horse here. Dolby has a huge market share, and DTS:X is gaining fans fast, but Auro-3D's technological requirements have seen it struggle, despite the fact that it's pretty incredible.
It requires two extra height levels added to the conventional surround experience: wall mounted height speakers installed on the sides, as well as a single main ceiling speaker- the awesomely-named Voice Of God speaker.
Found in 9.1, 11.1 and 13.1 configurations, Auro-3D is surprisingly flexible. For example, if you are already using a 5.1 you can start your upgrade to an Auro 9.1 setup by adding four wall speakers - two above your two main speakers, and two above your two surrounds. If upgrading a 7.1 surround set to an Auro 3D layout you'd need an additional speaker above each surround and center speaker plus the added single ceiling channel.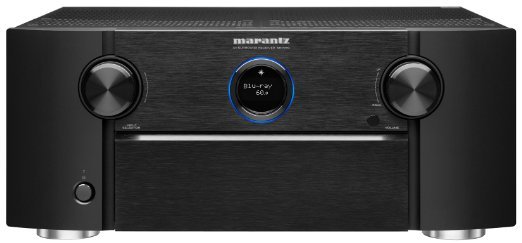 We need to point out that an Auro-3D installation (or an upgrade from a regular surround system) can be a bit tricky due to the very specific positions, heights and angles of the additional Auro-3D overhead layers and wall speakers. This plays a major role in achieving the best possible audio quality.
And unless you're rich enough to have two home theater rooms, you aren't going to be combining an Atmos system with an Auro-3D one. You have to pick one or the other. Since only the Voice Of God speaker lives on the ceiling, an Auro-3D setup would leave an Atmos sounding far from its best. Similarly, Auro-3D won't be happy with multiple ceiling speakers or up-firing drivers.
The Future
The good news is that firmware updates for systems that can support DTS:X, Dolby Atmos and Auro 3D are all steadily flooding in. The big A/V names such as Marantz, Denon and Onkyo are all evidently very happy to provide their beloved customers (that means you) with home theater components supporting all three codecs discussed here, with plenty more to follow.
At the moment, a DTS:X seems like a safe bet for beginners. For the other two big boys, it's very much a case of a bigger investment -both systems need more physical speakers as well as potentially having your walls and ceiling drilled. Perhaps before making the jump, a trip to a local dealer's demo room or even to a trade show near you would be a wise first step. Surround sound systems are big investments, so definitely do the research first. A good place to start? Our roundup of the best home theater systems of this year.
Need some gear to go with your new knowledge?