Wireless speaker systems are the bomb. Gone are the days of crawling around on your ceiling threading speaker wires. No longer do you have to have DIY experience just to listen to some Metallica in the kitchen. Everything is wireless now, and everything is beautiful. Multiroom systems are all over the place, and with good reason. The speakers on this list all feature WiFi, rather than just Bluetooth (Although we have included a couple of Bluetooth-only systems which we think fit the bill), which means that high-resolution audio is becoming a reality, and the technology is getting cheaper and cheaper. If you want to know how to set up a full multiroom system, then we've got a How To guide right here. But if you want to know which ones to actually buy, then read on.

How We Choose:
The market for this product category is enormous, but we're fortunate in that there are a few clear winners.
The first thing we do is highlight the best overall speaker – the one which will fit the needs and budget of most people while still delivering excellent quality. We also awarded picks for best pure sound quality, and best value for money (for a model that offers the most bang for the buck). What we choose is based on the sound quality, the connection type and reliability, and price. We also give an ideal use for each one. Narrowing this list down in a market that has rapidly become clogged with models was pretty tricky, but we think we've got a very good list here. Where we've done an in-depth review, we link to it.

Our Wireless Speaker Picks: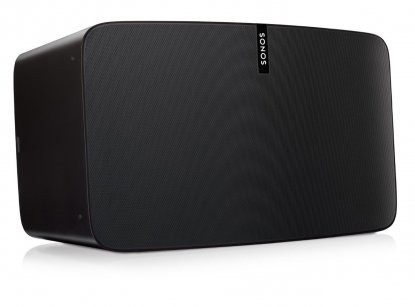 Dimensions: 14.3" x 8" x 6"
Weight: 14lbs
Connection: WiFi/Bluetooth
Drivers: 3 x tweeters, 3 x woofers
What We Like: Big, bad, brilliant.
What We Don't: SONOS is a closed ecosystem.
An upgrade on the original PLAY:3 in every way (as we said in our review), the SONOS PLAY:5 is bigger, badder and more imposing than its younger brother. It's a big block of a thing, with no physical controls (like buttons) in sight; everything is controlled by the app, although there is the option of sweet touch controls on top.
Once you've got it set up, the drivers inside pump out some truly magnificent audio. We're talking jaw-drop level here, with rumbling bass matched up with supremely detailed highs. SONOS' proprietary tech, TruePlay, makes this even better; it runs the unit through a calibration test through your smartphone that gives it the optimum settings for the room it's in, meaning you're always getting the best out of it. Put a few of these in your house and you'll have people coming to take photos. It's unquestionably the best overall speaker here - a real winner. That being said, it may be a little big for some people, and there's no getting away from the fact that it's part of a closed ecosystem. We love the ability to instantly turn on music from a smartphone, thanks to its always-on design, but others may not. And by the way: SONOS's current line of adverts are just hysterical.
See the SONOS PLAY:5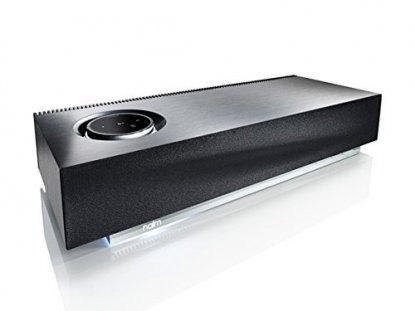 Dimensions: 24.7" x 10" x 4.8"
​Weight: 32.6lbs
Connection: WiFi/Bluetooth
Drivers: Unknown
What We Like: Crazy audio quality
What We Don't: Crazy price tag
It's actually pretty difficult for high-class audio brands to break into the multiroom marketplace, simply because their stuff is so expensive, but hasn't stopped a few of them trying. We wish more of them would, because the Naim Mu-So is great. It's a big, ugly box that looks a bit like a coffin had sex with a soundbar, and it pumps out some of the most unbelievable audio we've ever heard.
This thing is titanic, and it's truly astounding how it squeezes such juice out of an invisible audio signal. You do have to make a couple of compromises, like settling for WiFi and Bluetooth without support for protocols like Play-Fi, but if you can deal with that, and afford the $1500 price tag, you'll be in for a wild ride. It has six 75 watt separate amplifiers, as well as a 32-bit DSP design by, of all people, Bentley. It comes with a terrific app, and everything you need to fill your personal palace with wireless sound. Just watch out for that price tag.
See the Naim Mu-So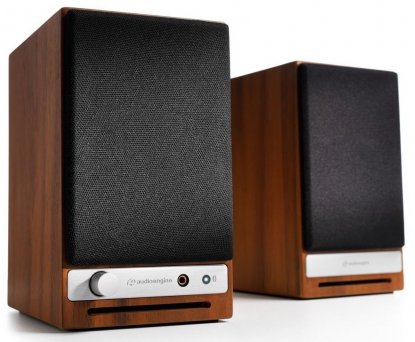 Dimensions: 7" x 5" x 4.25"
Weight: 4/3.4lbs
Connection: Bluetooth
Drivers (Each): 1 x 2.75" woofer, 1 x 0.75" tweeter
What We Like: Easy-to-use, great sound.
What We Don't: Lots of wires for a wireless speaker, not very loud.
In our review of the HD3s – a pair of pint -sized wireless speakers from boutique maker Audioengine – we said that they were probably a little bit pricey for what you get, and that you have to be dead set on upgrading your existing system to invest in them. "But it will be one hell of an upgrade, and given how well-designed they are, and how excellent the overall sound quality, we've got no hesitation in giving these a big thumbs up. They were a genuine pleasure to use, almost effortless in their operation, and we were very sorry to have to send them back."
You could argue that they shouldn't be this high on the list, but what is noticeable since we've done the review is just how much we missed them. They are a genuinely terrific little pair of Bluetooth speakers - although for a wireless pair, they've got some immensely bulky power connections. Although they aren't as loud as we would have liked, they have terrific sound (including a decent bass boost) and pair with Bluetooth systems almost instantly. As a simple pair of desktop speakers, perhaps to go with a laptop, they are close to unbeatable. If you can forgive the quirks, and don't need to bigger space to fill, this pair of speakers might be just what you need.
See the Audioengine HD3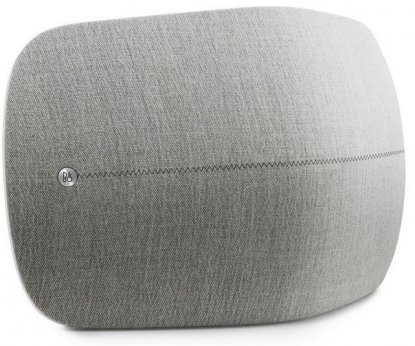 Dimensions: 21" x 12" x 5.6"
​Weight: 10.3lbs
Connection: WiFi/Bluetooth
Drivers: 2 x 5"5 woofer, 1 x 1.5" full range, 2 x 0.75" tweeter
What We Like: Gorgeous. Just gorgeous.
What We Don't: Insanely expensive for what you get.
At first sight of the Beoplay A6, you'll want to run your hands over it. Perhaps that should be avoided, as that's precisely how one controls it, sliding a finger across the top surface to raise and lower volume, and to mute the audio. This might also be the first speaker which was made in collaboration with a fabric manufacturer, and it's covered with a textured cloth that feels fantastic. The audio is, as you'd probably expect, delightful, with three Class D amplifiers powering five different drivers to create an immersive, attention grabbing soundstage.
We should say that this is probably one of the best available right now, but it's absolutely giant pricetag means we'd pick other options over it, especially given that it doesn't do anything other speakers don't. While the price has dropped by around $200 in recent months, it's still a huge amount to pay for a wireless speaker.For most people, this will be more than what is needed, and so we can't in good conscience put it too high on the list. If you can afford it, however, you'll soon realise that you get what you pay for.
See the B&O Beoplay A6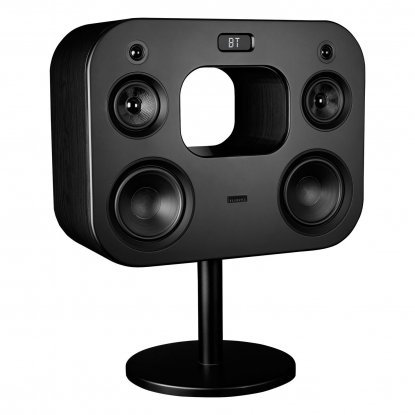 Dimensions: 34.1" x 28.5" x 18.1"
​Weight: 94.5lbs
Connection: Bluetooth
Drivers: 2 x 8" woofer, 2 x mid-range, 2 x tweeter
What We Like: A truly magnficient bit of kit.
What We Don't: Unique looks, Bluetooth only (rare at this price range), very heavy.
This bizarre unit from Fluance might have some very strange looks, and build more akin to a WiFi unit, but it really gets the job done. Its AptX codec manages streaming with aplomb, and it offers a wealth of complimentary features, including AM/FM radio. But the reason it costs as much as it does, and the reason it's at the top of our list, is we've quite simply never heard a model with this much power. Six drivers, including two magnificent subwoofers, are in evidence here, with some incredible use of materials (such as woven glass) which results in room-filling, exquisite sound.
Our only question, ultimately, is why Fluance went with Bluetooth in the first place. Given that the speaker is decidedly not portable, WiFi may have been a better option. But the AptX-driven Bluetooth works incredibly well, further eroding our opinion that speakers that run on WiFi are superior to those that run on Bluetooth. The unusual design means it is definitely not going to be for everyone, and it is expensive, but it definitely deserves a place on this list.
See the Fluance Fi70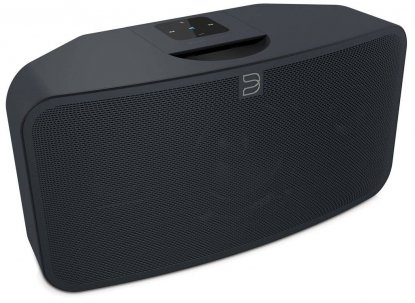 Dimensions: 13.2" x 6.8" x 6.1"
​Weight: 7.9lbs
Connection: WiFi
Drivers: 2 x 2" mid-range, 1 x 3.5" woofer
What We Like: High-definition audio.
What We Don't: Design could be better.
One of the competitors that is slowly starting to encroach on SONOS' industry stranglehold is Bluesound, and they're doing it quite unusual way. They are offering high-definition audio, with higher sample rates and bit depths transmitted wirelessly, which means that they are ideal for budding audiophiles or those who are just sick and tired of compressed MP3s.
Their products, like the BlueSound Pulse Mini, aren't the best-looking or best-designed available, but we think they're worthwhile purely because they offer that high-definition sound, which other manufacturers have struggled to do. If this is something you're keen on, then Bluesound certainly worth considering. It would rank higher, but its adherence to high-def is not going to be for everybody, and other units like the SONOS ones are easier to use. BlueSound do, by the way, offer two other models that are worth looking at: the smaller Pulse Flex, and a significantly larger and newer Pulse 2. We are not sure they deserve more than one spot on this list, but make no mistake: the Pulse Mini's high-def sound is still good enough to get it on here.
See the BlueSound Pulse Mini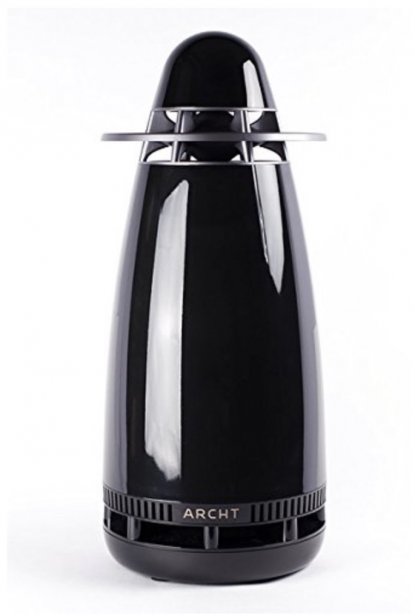 Dimensions: 17" x 7.3" x 7.3"
​Weight: 10.3lbs
Connection: WiFi/Bluetooth
Drivers: 3.15" mid-range, 4.7" woofer
What We Like: Very different, killer sound.
What We Don't: Pricey for that difference.
Kickstarter has been an interesting proving ground for audio products, and it was inevitable that a multiroom model would pop up on there sooner or later. With that in mind, check out the Archt Audio One . It's a crowd-funded project that, while looking extremely unusual, really delivers. Although it's not quite as revolutionary as its manufacturers would claim, the unusual shape provides a highly detailed soundstage, and really opens up the sound.
The 3.15 inch driver up top and the 4.7 inch woofer hanging below it really do put a huge amount of effort into producing impressive sound. The control app uses your phone's microphone to perform a very advanced calibration, and although it's made of slightly nasty plastic, it's striking enough and powerful enough but we've got no hesitation in recommending it. The unusual design, which can't help but remind us of a Dalek from Doctor Who, is definitely going to be an acquired taste. An equally acquired taste would be the price tag, which we think may be a little too expensive for what you get. Having said that, it's still a fun speaker, and deserves it's spot on this list.
See the Archt Audio One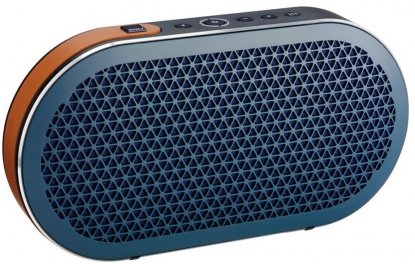 Dimensions: 10.6" x 5.4" x 1.85"
Weight: 2.4lbs
Connection: Bluetooth
Drivers (Each): 1 x 3.5" woofer, 1 x 0.8" tweeter
What We Like: Great design and functionality.
What We Don't: Very hard to find.
So here's the thing with the new Dali Katch speaker. You can preorder it off their website, quite happily (and get three months of the Tidal streaming service as a perk, thank you very much) or you can go on Amazon, and pay an exorbitant price for an import. While we're not sure it's worth more than the list price, there's no question that it belongs on this list.
Essentially, it's a battery-powered Bluetooth speaker with some really good design. The housing is made of wood, on the whole thing is highly portable, with a full day of battery life and the ability to charge to full in around two hours. The sound is reportedly terrific, with built-in presets that allow you to easily get the audio you want. You can also connect devices that aren't set up for Bluetooth, although we're struggling to name any - old iPods, perhaps? A super high-end audio player? Regardless, this is a speaker that deserves its place here, and will do you just fine if you can track it down.
See the Dali Katch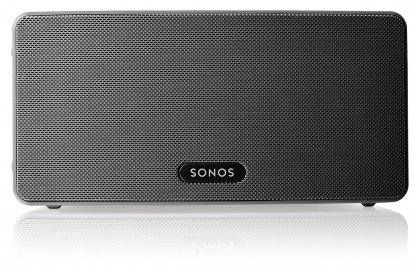 Dimensions: 10.6" x 6.3" x 5.2"
​Weight: 5.7lbs
Connection: WiFi
Drivers: 2 x 3" mid-range, 1 x tweeter
What We Like: One of the best out there. Period.
What We Don't: Design is a bit dull,
Like we said in our review, the PLAY:3 is just extraordinary. It is, honest to god, one of the best models we've ever had the pleasure of using. for that reason, it absolutely kills us to put it this low on the list – a fact made only a little easier when we remember that we put its bigger brother at number one. The models above it sound a little better, but that doesn't mean the PLAY:3 is bad - far from it. In fact, it's the one speaker we bought with our own money, after reviewing it. It's become a central part of our lives.
It has effortless setup, supremely easy to use, and solid sound. Low, low, low bass, crisp highs, and a wonderful warmth that we didn't believe until we actually heard the thing. Outside of the dull design, and a slightly less-than-stellar desktop app, this is arguably the best mid-range model on the planet. You do have be content with adding only other SONOS products, as it's a closed ecosystem, but the whole range is just fantastic.
See the SONOS PLAY:3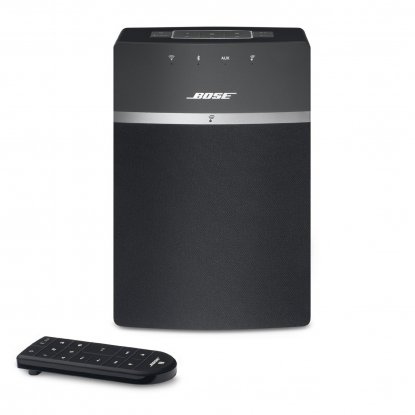 Dimensions: 8.3" x 5.6" x 3.4"
​Weight: 2.9lbs
Connection: WiFi/Bluetooth
Drivers: Unknown
What We Like: Terrific sound.
What We Don't: Boring looks.
Bose has never been too preoccupied with aesthetics, but this really does redefine the word boring. However, if you don't care about looks, then you'll absolutely love this one. It's all about substance over style, producing some phenomenal sound. It's big, booming and full of life, and stands its ground against anything its competitors can throw at it.
This is the one you go for when you care about sound quality over everything else. In addition, it has one of the best apps on the market, is simple and clear as it audio quality. And if you're a Spotify subscriber, you'll be able to control it directly using the Spotify Connect app. Nice touch. There's also a much larger Bose Soundtouch 30 - at $499, it's very expensive, and we thought the Soundtouch 10 trumped it for value-for-money. But you do get heightened design, and louder, more powerful sound to play with, so consider it a viable alternative if you need something bigger and want to stick with Bose.
See the Bose SoundTouch 10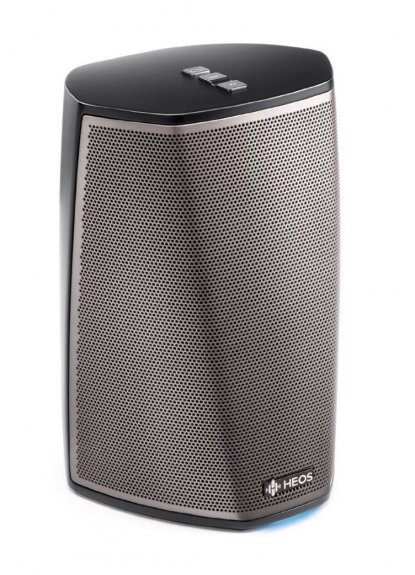 Dimensions: 10.6" x 6.5" x 5.1"
​Weight: 4.2lbs
Connection: WiFi/Bluetooth
Drivers: 2 x mid-range, size unknown
What We Like: Included USB port, adaptability to different setups.
What We Don't: Not quite as good as the SONOS systems.
Just like with the Chromecast Audio, the Denon Heos 1 is a bit of an oddity. It's actually part of an entire system, including the Heos 3, 5 and 7 and the Heos Amp. To get the best out of it, you have to, like SONOS, use it exclusively with its buddies. Not too big a deal, as these are some solid products. And it's becoming more common for manufacturers to include HEOS functionality in their products, such as this Marantz SR7011 receiver (full review here), which has it as standard. If you have a home theater system, you could do worse than pick this speaker up.
Taking the Heos 1 as an example, you get decent sound quality, almost effortless setup, and some nifty features that others don't have. The one we like the most is the included USB port, allowing you to plug a music-loaded drive into one and have all the others be able to play it. The Heos app is fantastic, too, making multi-room use a breeze. This is the system to go for if you want multiroom, but aren't wild about SONOS. It's also frequently discounted, so keep an eye out for price changes.
See the Denon Heos 1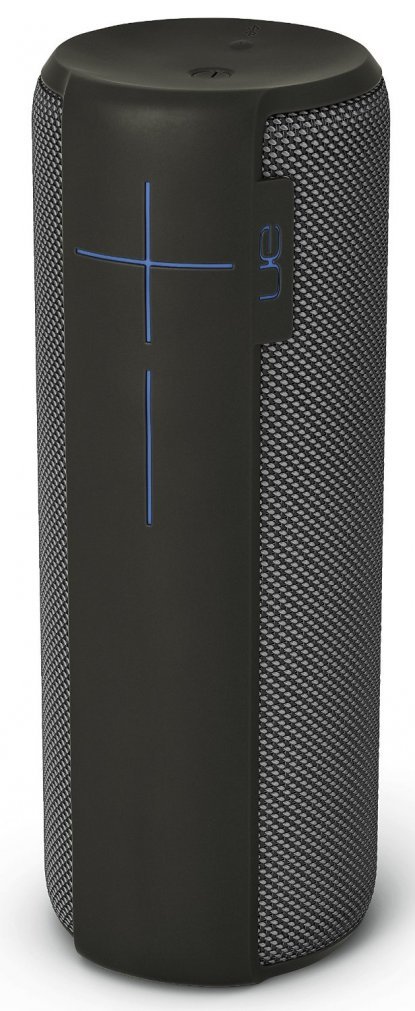 Dimensions: 8.9" x 3.3" x 3.3"
​Weight: 1.9lbs
Connection: Bluetooth
Drivers: Unknown
What We Like: Robust construction, big sound.
What We Don't: Sound needs a little more detail?
We make no bones about the fact that we absolutely love the UE Megaboom. This is a unit that does a lot to impress. It's fully waterproof (seriously, we dumped it in the ocean to test) and although its sound isn't quite as detailed as it should be, it packs a hell of a lot of volume. This is a model that can light up the beach or the park, and its rugged design allows you to kick it about a bit - literally, if it takes your fancy.
Pairing and set up is absolutely straightforward, and the UE app is just fantastic. We think it's perhaps a little bit expensive for what you get, hence its position on the list (although the price is steadily dropping). However, it's still one of the best options out there, especially when you consider how you can kick it about, drop it, probably even run it over with a car. If you're looking for a model to take to the beach, or on a climbing trip, then this should be the one you look at.
See the Ultimate Ears Megaboom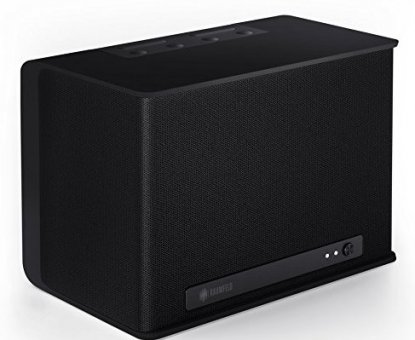 Dimensions: 7.1" x 5.1" x 4.3"
​Weight: 3.1lbs
Connection: WiFi
Drivers: 1 x 1" tweeter, 1 x 3.5" mid-range, 2 x 3.7" woofer
What We Like: Splash-proof.
What We Don't: Not a SONOS beater, a little dull.
As we said in our review: "It's not flashy. It's not going to win any awards. It is, in a lot of ways, kind of dull. But taken on its own merits, the One S is a flawed product that still managed to win us over." And while it's no SONOS, being slightly trickier to operate and without as much power in the audio department, it's still a viable alternative, and belongs on this list because it has something those systems do not.
It's relatively splash-proof, making it perfect for use in the kitchen or bathroom, especially as part of a multiroom system. After continued use throughout our house, we came to appreciate its rugged nature and ability to take a little bit of a pounding - especially from wet, slippy hands, or spattering foods. We also love the rubberised shortcut buttons, which make fumbling for a new Internet station dead simple. It's probably a little bit expensive for what you get, but it's still very good model, albeit definitely not our first pick. Still, in this range, it's great.
See the Raumfeld One-S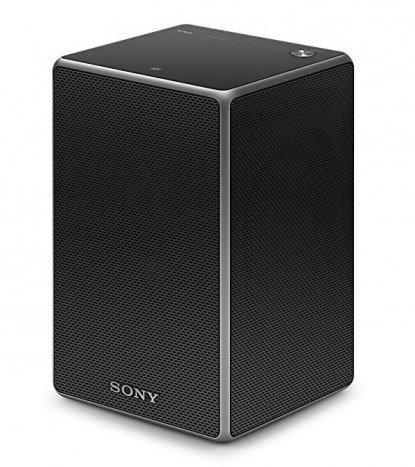 Dimensions: 8.7" x 7" x 6.25"
​Weight: 4.8lbs
Connection: WiFi/Bluetooth
Drivers: 1 x 0.5" tweeter, 1 x 2.5" midrange
What We Like: Crisp sound and design.
What We Don't: Doesn't do anything other speakers don't do.
Sony is slowly starting to improve its wireless game. The SRSZR5 doesn't do anything particularly special, but we absolutely love boxy design with the metal edges, which is just perfect for filling out the end of a bookshelf, and being a very subtle source of music in a busy room.
The price is attractive, too, and the sound is crisp and detailed enough to justify a purchase. You can stream over both WiFi and Bluetooth, and it works perfectly well with Google Cast. You can also incorporate these speakers into an existing TV audio setup, using them as front or satellite speakers, giving a hybrid quality that we like. The SongPal app - one of the better audio apps out there, and believe use, we've tested a few - give you full control of your music, and it's even got USB functionality if you want to go the hardware option. We still think models like the Denon, SONOS and Bose trump it, but if they aren't available, then you'll be perfectly happy with this alternative.
See the Sony SRSZR5

And For When You Want Your Speaker To Talk Back...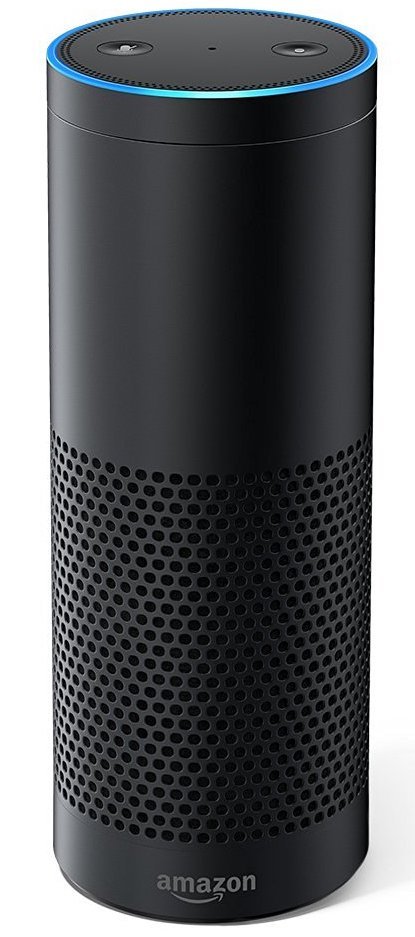 Dimensions: 9.3" x 3.3" x 3.3"
​Weight: 2.3lbs
Connection: WiFi
Drivers: 2.5" Woofer, 2" Tweeter
What We Like: Artificial intelligence.
What We Don't: Sound isn't as good for music.
We hemmed and hawed about whether or not to include the Echo and its built-in digital assistant, Alexa. It's not nearly as good for music as the other options on this list, for one. However, it's becoming more ubiquitous, and we figure that even if it shouldn't go in the main list, we should at least list it as an alternative.
The voice-controlled artificial intelligence allows you to do things like check the weather and reorder supplies from Amazon, and is activated by a keyword. If this sounds appealing to you, then the Echo should be your first choice. Just remember that it won't do nearly as good a job with deep bass and detailed vocals as the other options on the list! You also have to be extremely comfortable with an always-on speaker listening to your every word. Say what you want about the SONOS systems - they might be always on, but at least they don't broadcast your details to Jeff Bezos, or keep track of your predilection for Pop Tarts.
See the Amazon Echo

Specs Table:
| Speaker | Price | Weight | Dimensions | Drivers | Connectivity |
| --- | --- | --- | --- | --- | --- |
| Amazon Echo | $180 | 2.3lbs | 9.3" x 3.3" x 3.3" | 2.5" Woofer, 2" Tweeter | WiFi |
| Sony SRSZR5 | $198 | 4.8lbs | 8.7" x 7" x 6.25" | 1 x 0.5", 1 x 2.5" | WiFi/Bluetooth |
| Raumfeld One-S | $199 | 3.1lbs | 7.1" x 5.1" x 4.3" | Various | WiFi |
| UE Megaboom | $199 | 1.9lbs | 8.9" x 3.3" x 3.3" | Unknown | Bluetooth |
| Denon Heos 1 | $199 | 4.2lbs | 10.6" x 6.5" x 5.1" | Unknown | WiFi/Bluetooth |
| Bose SoundTouch 10 | $199 | 2.9lbs | 8.3" x 5.6" x 3.4" | Unknown | WiFi/Bluetooth |
| SONOS PLAY:3 | $298 | 5.7lbs | 10.6" x 6.3" x 5.2" | 2 x 3", 1 x Tweeter | WiFi |
| Dali Katch | $423 | 2.4lbs | 10.6" x 5.4" x 1.85" | 1 x 3.5" woofer, 1 x 0.8" tweeter | Bluetooth |
| Archt Audio One | $519 | 10.3lbs | 17" x 7.3" x 7.3" | 1 x 3.15", 1 x 4.7" | WiFi/Bluetooth |
| BlueSound Pulse Mini | $599 | 7.9lbs | 13.2" x 6.8" x 6.1" | 2 x 2" mid-range, 1 x 3.5" woofer | WiFi |
| Fluance Fi70 | $500 | 94.5lbs | 34.1" x 28.5" x 18.1" | 2 x 8" woofer, 2 x mid, 2 x tweeter | Bluetooth |
| B&O Beoplay A6 | $799 | 10.3lbs | 21" x 12" x 5.6" | 2 x 5"5, 1 x 1.5", 2 x 0.75" | WiFi/Bluetooth |
| Audioengine HD3 | $399 | 4/4.4lbs | 7" x 5" x 4.25" | 1 x 2.75" woofer, 1 x 0.75" tweeter | Bluetooth |
| Naim Mu-So | $1499 | 32.6lbs | 24.7" x 10" x 4.8" | Unknown | WiFi/Bluetooth |
| SONOS PLAY:5 | $499 | 14lbs | 14.3" x 8" x 6" | 3 x Tweeters, 3 x Woofers | WiFi/Bluetooth |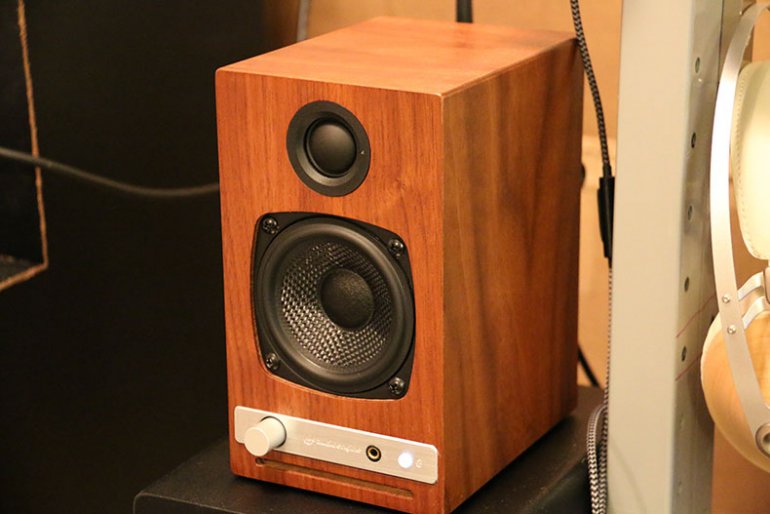 Buying Advice:
How Do Wireless Systems Work?
Simply put, these are speakers that have only one connection - a power cord. You plug them in, and with a little light fiddling, they will not only talk to each other but to your smartphone as well. You can play one piece of audio throughout the house, or different tunes in different places. You call.
You used to have to dig into your roof and go crawling around in your attic with wires and an electric saw to get your home sorted for multiroom audio, but that's no longer the case. First, companies made units that used Bluetooth to transmit audio wirelessly. Then they got a lot smarter, realising that while Bluetooth was perfectly adequate, it made much more sense to rely on WiFi networks that virtually any home in the Western world already has.
Then they got smaller, sleeker, more effective. They began to ditch physical controls in favour of apps on our smart phones. Sound quality improved dramatically, not only because it was that much easier to transmit decent audio over a Wi-Fi network, but because quality skyrocketed. Today, it's one of the fastest-growing sectors of the marketplace, and as we've shown from our picks above, there are some absolutely magnificent products out there.
Oh, and if you want a guide to setting them all up: we've got you covered.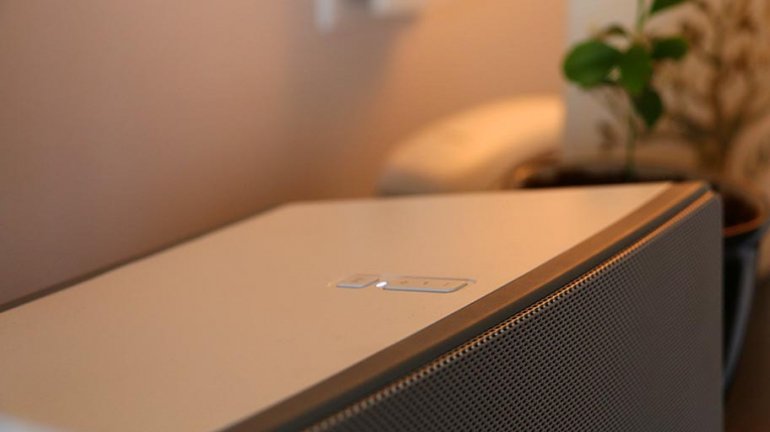 Bluetooth Or WiFi?
Now here's a question we can really sink our teeth into.
Ideally, you want to have both, and there are several speakers on this list – like the Pure Jongo S3 that give you the option of doing just that. But which is better for audio quality?
It's an interesting question. We've always been of the opinion that WiFi is better. This is because, simply put, you can send more data over a wireless signal then you can over a Bluetooth one. More data equals more detailed sound, which equals better sound. On the face of it, this should be an argument that can be solved in a single paragraph. The reality is a little bit more complex.
The downside with wireless audio is that it has to, by definition, jump onto an existing network unless you use something like a bridge. If you have a lot of devices on your home network, adding in one or more wireless speakers can bring things to a crushing, grinding halt. It doesn't matter how data rich the audio stream is; if it's having to share space with Netflix and web browsing and Skype, then it's going to slow down.
Bluetooth doesn't have that problem. A Bluetooth connection is directly between devices – it doesn't use already existing networks. The biggest problem with Bluetooth, up until recently, is that the codecs – the software protocols used to encode and transmit information – have been good but not brilliant. They've been able to encode audio well, but nowhere near the standard of wired or wireless connections.
That is changing – and fast. Bluetooth audio is rapidly becoming the equal of WiFi. In a review we did for a pair of Bluetooth headphones, the magnificent Bowers & Wilkins P7 Wireless (full review), we said that the sound "was wildly better than any pair of Bluetooth headphones has any right to be." We could say the same for something like the Audioengine HD3 wireless speakers. While they might not be particularly loud, they do a phenomenal job with a Bluetooth signal.
If we had to pick – and we are going to, because we don't want to leave you hanging – we'd still go for WiFi. To our mind, it's more stable, and we still think it sounds better. But the gap is closing extremely quickly, and don't be surprised if we put this opinion in a future update. For now, the difference is small enough that you can make the decision based on your needs rather than audio quality. If you have a home network already stacked with wireless devices, Bluetooth may be the way to go. But if you live in a small home, and only have a couple devices knocking about, then you could quite comfortably add a speaker to your wireless network.
Of course, things may improve further if you decide to upgrade your router. Check out this list of the best wireless routers of this year.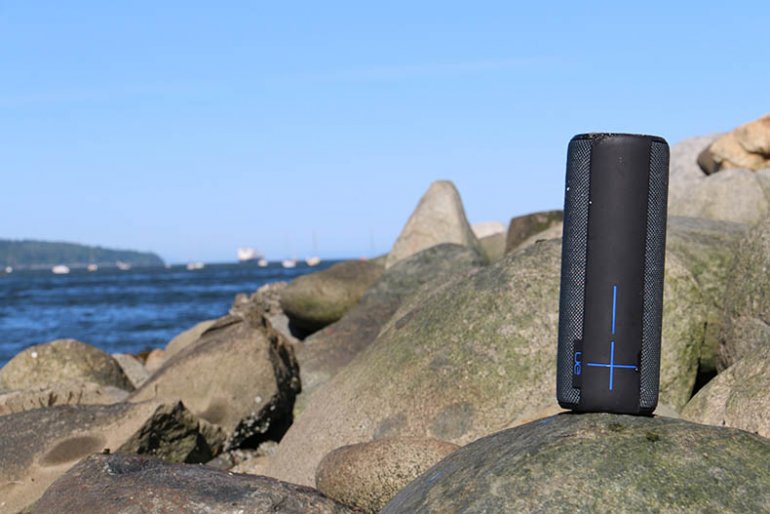 Are They Better Than Wired Speakers?
No reason why they can't be.
Objectively, wires are better at transmitting sound than WiFi, and a million times better than Bluetooth. But the quality of the ones on our list has gotten so good that there's absolutely no reason why you should shy away from them. We think their general quality is absolutely outstanding.
Ultimately, it comes down to convenience. Audiophiles will always go for wires over wireless, but for the majority of people, wireless models are not just acceptable, but highly preferable.

Can I Control Things Using My Phone?
Almost always. Every manufacturer worth its salt has an app, for both iPhone and Android, and they're absolutely essential when controlling a full system. For the most part, the apps are really well-developed and easy to use, and you shouldn't have any trouble getting them working.
Ironically, multiroom audio is a product category where features are pretty universal. No matter how much you spend, you're almost guaranteed some form of app control, and technology has gotten so good that getting them to talk to each other is relatively straightforward.
Do I Need More Than One?
Yup. Something we say quite often is that you need to buy more than one, and for very obvious reasons, that is true here. Except you don't just need to buy more than one. You need to buy more than two, three, four, or possibly five, depending on how big your home is.
It may also be worth while looking at different types based on the size of your room: for example, picking one that is more powerful for your lounge, while using a smaller one for your kitchen or bathroom. Regardless, remember that you are going to double or triple or quadruple the price listed here. Sorry. It's an occupational hazard. We still think multiroom systems are fantastic, though, so definitely explore them.

​What Is A Bridge?
Something we haven't really touched on here - well, perhaps a little, with the Google Chromecast - is turning your existing system into a wireless system. For that, you need a bridge, like the SONOS Connect. The idea is, you connect it to your existing wired system, which then becomes a discrete wireless system. Very handy, if you don't want to have to buy new ones.
Bridges, as they are known, come in different shapes and sizes. Some boost your existing WiFi signal, some replace amps entirely, and some just make the ones you have wireless. Worth investigating if this is the route you want to go, but you certainly don't need one if you're planning on buying any of the list above.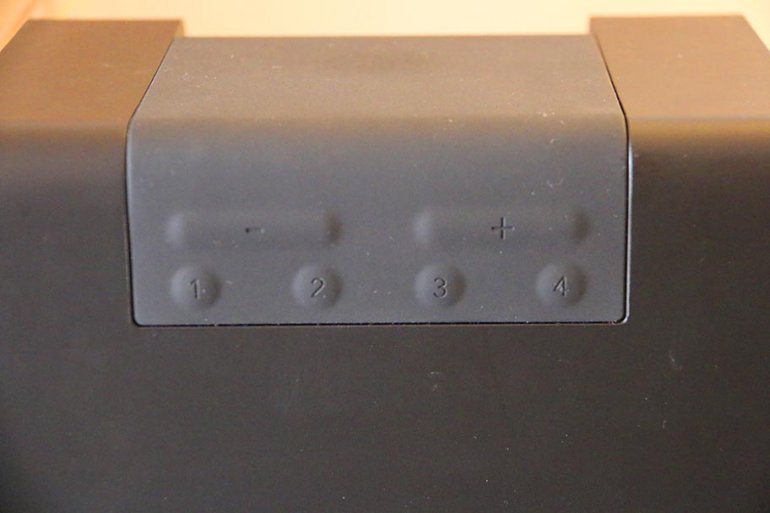 What Is Play-Fi?
With so many manufacturers around, inevitably we ran into an ecosystem problem. Namely: manufacturer A decides that anyone who buys their product will need to buy others from their product line if they want a multiroom system, as their products won't talk to any other brands. Good business, in theory. Bloody annoying for the customer, in reality.
Play-Fi is a way around that. It's a software protocol that lets speakers from different manufacturers work together (AllPlay is another one, although Play-Fi is dominant). From a single, simple app, units from different manufacturers can all work together seamlessly.
Of course, not all products actually accept this. We're looking at you SONOS. Still, it's a good start.