An audio/video (A/V) receiver is, if you'll forgive a slightly clunky analogy, the quarterback of your home theater. It's not just because it tells everything where to go, routing signals to different speakers and screens. It's because it has a profound effect on the quality of the system. If it isn't up to the task of handling the vast amount of data that get's thrown it at, then you could have the best speakers on earth and still get bad results. The market is a crowded one, so we've picked out some of the best A/V receivers for this year, ranging from sub-$300 budget options to monster units that will cost you a few grand.


How We Choose:
A/V receivers don't get major game-changing updates that often - home theater companies are more than likely to bring out a new bigger (or smaller/entry-level) variation of their existing models. Receiver tech is tried and tested these days, so there are plenty of familiar faces here. We compare receivers from dozens of different manufacturers, taking into account everything: whether they have 4K capability, their wattage, what their connectivity is like, price and more.
Our experience in home audio lets us pick out the best receivers - there are dozens available, and these are the absolute best around. We also take care to point out what each receiver is best for. Agree? Disagree? Be sure to let us in know in the comments, or on Facebook or Twitter.

Our A/V Receiver Picks: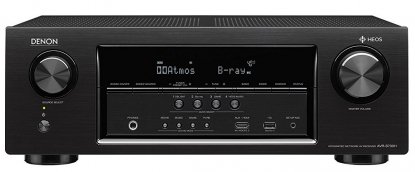 Channels: 7.2
Surround Sound: Dolby (Various), DTS (Various)
Wattage Per Channel: 75/8Ω, 2ch Driven
What We Like: You get an unbelievable amount for your money.
What We Don't: HEOS music system is a bit weird, there's a newer model available (although we think this is better).
Here's the thing. There's actually a newer version of this receiver available, the AVR-S740H. It offers a slightly-upgraded front end, some additional video standards, and...well, that's it, really. Unless you talk about the fact that it costs over $100 more, at $479. That is absurd, and we have no qualms about recommending the slightly older AVR-S730H. Because for most people, this is by far the best receiver available - newer models be damned.
Very few receivers deliver 7.2-channel audio that sounds quite this good, with this much depth and intensity to the sound. And boy, did Denon deliver with the feature range. You get Dolby Atmos and DTS:X sound processing, full Bluetooth connectivity, a range of HDMI inputs and outputs, Audyssey MultEQ to customize the sound to your room (with accompanying app), and the ability to link to smart TVs. You can even use the HEOS functionality to add Amazon Alexa to the mix - although we think it's just a touch finicky, a problem that carries over to the newer model. You could argue that the Sony STR-DN1080, below, sounds better, but it's more expensive than this model, and doesn't offer quite as much. Unless you demand the absolute newest gear, skip the 740, and head straight for this one. You'll love it.
See the Denon AVR-S730H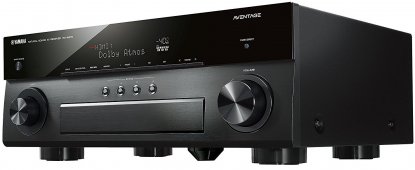 Channels: 7.2
Surround Sound: Dolby (Various), DTS (Various)
Wattage Per Channel: 110/8Ω, 2ch Driven
What We Like: Amazing functionality, plays well with a wide variety of speakers.
What We Don't: The cheaper Denon sounds a little better.
Previously, we had a Yamaha in the number one spot – the amazing RX-A3070, which is still on the list below. It was a bit too expensive for what you got. However, we did want to make sure that Yamaha had a berth in the top three, because their receivers are excellent. We settled for the newer RX-A870. It's an absolute monster.
It's more expensive than the Denon, and we don't think it sounds quite as good - despite proprietary tech like Yamaha's A.R.T (Anti Resonance Technology) Wedge, used to dampen vibrations. But rarely have we found a receiver that plays this well with so many speakers. It really flatters everything, no matter the brand, and it packs that in with some excellent functionality. Chief among these is Yamaha's brilliant MusicCast tech, which lets you integrate your receiver with speakers in other rooms – you're even able to control it with Amazon Alexa. There's support for Dolby Atmos and DTS:X, and some advanced EQ options to really get the sound the way you want. If it weren't for the Denon in the top spot, which offers magnificent value, this would be an easy number one. As it is, it's an excellent option if you have a little bit more cash to spend.
See the Yamaha RX-A870 Aventage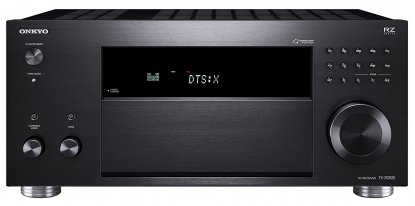 Channels: 7.2
Surround Sound: Dolby Atmos, DTS:X
Wattage Per Channel: 130/8Ω, 2ch Driven
What We Like: Huge power, great features, excellent price.
What We Don't: Old-school looks, setup can be tricky.
While we think the Denon AVR-S730H is still superior, and offers better value for money, it doesn't have nearly the power or sheer audio oomph that this Onkyo model does. You get almost 60 watts more power per channel, for one, and a serious boost in sound quality, for two. And you also get an excellent range of features, including access to both Dolby Atmos and DTS:X. Admittedly, those surroundsound codecs are becoming more common in this price range, but it's still great to see.
The receiver isn't flawless, by any means. It looks like it came from the early 2000s – a fact that isn't helped by the clunky display. That display also results in another problem, which is that setup for this receiver can be just a touch tricky. At a time when audio setup should be smooth as silk, it's annoying that this is still an issue. Nevertheless, this is an excellent and worthwhile receiver if you want something that has a little bit more drive than the top-ranked AVR-S730H – and if you want even more power, the Amazon listing linked to below lets you select from the company's full range of receivers. For the record, though, we think this is easily the best one they offer.
See the Onkyo TX-RZ820


Channels: 7.2
Surround Tech: Dolby Atmos, DTS:X
Wattage Per Channel: Unknown
What We Like: Terrific sound and user interface.
What We Don't: Doesn't quite compete with bigger models.
We loved the STRDN1060, which we reviewed in full some time back. This is a superb update, with excellent sound quality for the price, which adds in a slew of useful features. While it doesn't compete with models like the Denon AVR-S730H in terms of sound quality, it's got a lot of energy: 165 watts, more than triple that of the Marantz NR1607. We prefer that model for value, but this is a true wall-shaker - if you need it to be.
We also love Sony's interface, which continues from the one present on 1060, and is very easy to use. The sound quality is good, too - far better than we'd expect from a budget unit. We appreciate the fact that it not only has Dolby Atmos and DTS:X functionality (not usually seen at this price range) but also DSD functionality. That means it can play ultra-high-resolution audio files; a nice touch, and not one you see often. Here's to the…1090? 1100? What we wouldn't give for some original receiver names…Anyway, if you've got around $600 to spend, this is the one you should go for.
See the Sony STR-DN1080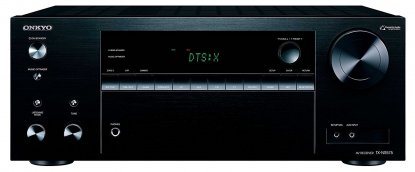 Channels: 7.2
Surround Tech: Dolby Atmos, DTS:X
Wattage Per Channel: 80/8Ω, 2ch Driven
What We Like: One of the better sub-$400 receivers.
What We Don't: Off-the-shelf components
This is a smaller version of Onkyo's TX-NR838 - and at the time of our latest update, the only Onkyo on this list. It's good – good enough to make the top five – but there's a huge amount of competition in the receiver world, and manufacturers like Denon and Yamaha are making strides that Onkyo can't quite match. All the same, there's nothing wrong with the 575, which manages to impress.
It loses quite a bit from its bigger brother, including the wireless connections and a few HDMI inputs, but if you aren't concerned with those, this may be ideal - especially if you have a smaller room to deal with, or fewer speakers. And you still get a decent amount for your money: 7.2 channels, the standard Dolby and DTS surround functions, and some good power. Don't expect audio quality to be fantastic - at this price range, almost all components, from amps to digital-to-analogue converters, are off-the-shelf, meaning there's less variance in audio style between brands. Regardless, it will still function as a good quarterback for your home theater, and we do recommend it.
See the Onkyo TX-NR575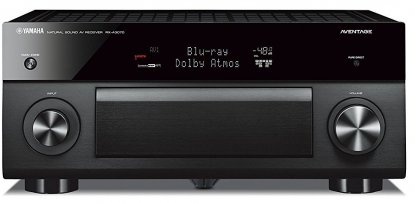 Channels: 9.2 (Expandable to 11.2)
Surround Sound: Dolby (Various), DTS (Various)
Wattage Per Channel: 150/8Ω, 2ch Driven
What We Like: Huge power, full 11.2 functionality.
What We Don't: Overkill for small systems, no Auro-3D.
For quite a while, this model was at the top of this list, and with good reason. It's a monster. Compared to models from Arcam, Integra and Anthem, the value-for-money and feature set is just extraordinary. The problem is, it's simply overkill for most people. If price were no object, this would be at the very top spot. But we always have to take that into account, and so we think it needs to drop a few spots. However, if you have the cash to burn, you should burn it here. Or send it to us, if you don't feel like burning it. Your call.
The RX-A3070 has a huge range of features: Tidal and Deezer streaming, 4K Ultra HD, and Hybrid Log-Gamma (a new type of visual standard for enhanced picture) are just three of the ones that we can think of off the top of our head. Added to that, it packs in built-in Wi-Fi and Bluetooth, as well as full compatibility with almost all the latest audio codecs, with the exception of Auro-3D. Hopefully that's something that Yamaha will add in an update further down the line, but for now, this is absolutely the one to go for.
See the Yamaha Aventage RX-A3070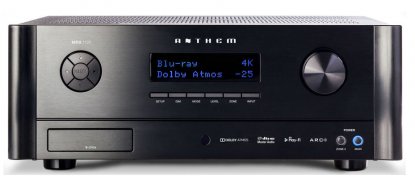 Channels: 11.2
Surround Sound: Dolby Atmos, DTS:X
Wattage Per Channel: 140/8Ω, 2ch Driven
What We Like: Unbelievable sound quality, killer room correction.
What We Don't: Quite expensive, limited codec support.
One thing that sets Anthem apart from the others: room correction. Theirs is among the best in the business, and it turns this receiver from an already powerful part of your system to an absolutely essential one. With the correction enabled, the sound is just unbelievable, squeezing a huge amount of power and depth into your living room.
It's a big system, too, with native 11.2 functionality. While it would be nice to see something like Auro-3D or DTS Neural:X here, the support for Dolby Atmos and DTS:X is quite sufficient, as is the 4K functionality, wireless connectivity, and simple user interface. It should be said that we do still prefer the Yamaha above, which we think offers better value for similar functionality, but if sound quality is what you're looking for, then this should be your first port of call. When it's set up and humming, it's absolutely unbelievable. You will, however, pay through the nose for it - be sure to take that into account.
See the Anthem MRX 1120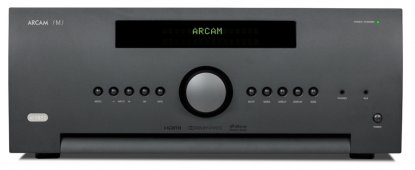 Channels: 7.2 (Expandable to 11.2)
Surround Sound: Dolby (Various), DTS (Various)
Wattage Per Channel: 120/8Ω, 2ch Driven
What We Like: Unbelievable sound quality and power.
What We Don't: Staggering price tag, way too much for most people.
Bottomless bank account? Home theater room the size of a concert hall? Well then, Sir, Madam, or Other, step right this way. We'd like to introduce you to the most jaw-dropping receiver we've ever seen. For almost everybody, the Arcam AVR850 would be the very definition of overkill – a fact that keeps it from the upper echelons of this list. But if you can afford it, and have a need of something with this much grunt, you're in for one hell of a ride.
At 120 watts per channel (two-channels driven), and the ability to deal with just about any sound codec from Dolby Atmos to DTS Neural:X, it's very hard to find a situation that the AVR850 can't handle. In fact, we can only think of one: the ability to run a 13.2 channel system, which is something better managed by the Denon AVR-X8550H, below. But outside of that, you've got to work hard to find a problem with either the sound quality or the design, both of which are flawless. This kind of receiver is ideal for large listening rooms, and, although it's not even within sniffing distance of affordable, we'd be crazy not to put it on this list.
See the Arcam AVR850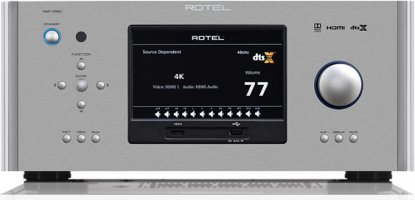 Channels: 7.1.4
Surround Sound: Dolby Atmos, DTS:X
Wattage Per Channel: 150/8Ω, 2ch Driven
What We Like: Terrific power and design.
What We Don't: At this price, we'd expect Auro-3D.
The case for the defense: a good complement of channels and features, a very solid amount of power that can drive all but the hungriest speakers, a decent range of surround sound codecs, and absolutely terrific design. This model includes one of the best displays we've ever seen on an A/V receiver. You would have to have a heart of stone not to be impressed by all of this, and you have to be insane not to want the distinctive circular blue glow of a Rotel receiver in your living room. Plenty of our readers, in our regular Facebook series #ShowOffYourGear, have shown a preference for Rotel gear. Did we mention the sound? We should mention the sound. It's tight, controlled, balanced, and refined.
The case for the prosecution: at this price – already quite a bit more expensive than most people are willing to spend – we'd expect things like Auro-3D to come as standard. While it's great to have Dolby Atmos and DTS:X, we would have preferred to have the ability to upgrade later, especially for the money you pay. While these might be enough to keep the receiver off the number one spot, it's still a worthy entry in the top ten.
See the Rotel RAP-1580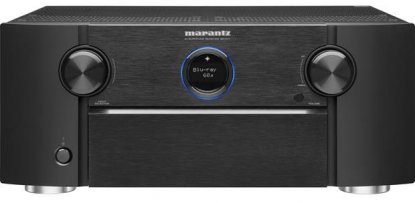 Channels: 11.2
Surround Sound: Dolby V*, DTS V*, Auro-3D (Via Upgrade)
Wattage Per Channel: 140/8Ω, 2Ch Driven
What We Like: A receiver for the future.
What We Don't: This Auro-3D upgrade thing is getting tiresome.
We waited a long time for this one. Marantz teased the upgrade to the 12 series for almost a year, and when they finally delivered, they really came through. This takes everything that made the 7011 and the 7012 so good, and boosts in all, adding new features and tweaking the overall package. Chief among these features: an additional two channels as standard, and a big boost in power.
However, it does have a couple of annoying bits that we wish Marantz would take care of. For starters, Amazon's Alexa runs through the HEOS (made by Denon, who along with Marantz are owned by the same company, Sound United). HEOS is fine, but it still feels like a weird and clunky way to run a system this expensive. And at this point, when you're paying three grand for a receiver, shouldn't Auro-3D come as standard? Why do we continually have to pay to upgrade? These annoyances aside, this is a receiver that is clearly looking to the future. Buy this, and you shouldn't have to buy another one for quite a while. By the way, if you need less power, and want to spend significantly less, while enjoying the same solid build and sound, it may be worth looking at second-hand versions of the 7011 and 7012.
See the Marantz SR8012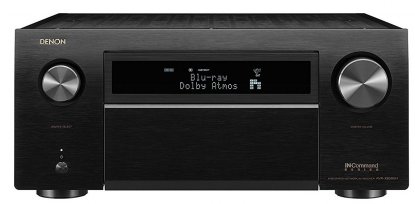 Channels: 13.2
Surround Sound: Dolby (Various), DTS (Various), Auro-3D
Wattage Per Channel: 150/8Ω, 2ch Driven
What We Like: A truly unique receiver.
What We Don't: Most people will never find a use for it.
At a time when home sound systems are getting smaller, smarter, and more compact, Denon decided to go in the opposite direction. They've created this truly stupendous receiver, with 13.2 channels. Yes, you read that right. That's 13.2 native - available from the get-go without any additional preamps. Eight height speakers? Why not?
At the time of writing, there's simply nothing else quite like it. And if you can imagine a type of surround sound codec or a receiver technology, it's here. The feature set is just unbelievable. However, like the Arcam AVR850, this is overkill for just about everybody. It's something that should only be bought by those who can take full advantage of its speaker channel complement. Otherwise, you're just wasting your time. For most people, it's an interesting intellectual exercise; it definitely deserves a place on this list, but it's never going to crack the top 10. If, however, you have a big room and want to experience the joys of something like Auro-3D, then this is most definitely the receiver you should go for. It services a niche market, but it does this incredibly well.
See the Denon AVR-X8500H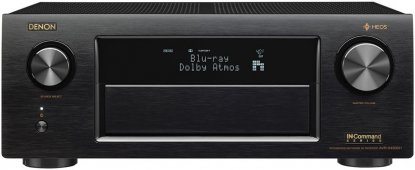 Channels: 9.2
Surround Sound: Dolby V*, DTS V*, Auro-3D (Via Upgrade)
Wattage Per Channel: 125/8Ω, 2Ch Driven
What We Like: Outstanding value, immense sound.
What We Don't: The remote is rubbish.
Denon's update to the 4300 remains one of the best receivers around, and cone that offers decent value for money. You get an absolutely incredible amount of stuff here: multiple surround sound codecs, including Dolby Atmos and DTS:X (plus the ability to go to Auro-3D through an upgrade programme), a solid amount of power in channels, and good usability. The sound quality also feels much better than the pricetag suggests. We prefer this to the similarly-priced Integra DRX-4, below. We think it offers better usability, not to mention design - something lacking in the Integra.
Really, the only downside to this particular unit is that the remote that comes with it feels like an afterthought, reducing the overall user experience. And admittedly, it's not going to trouble something like the Yamaha RX-A3070 - although at half the price, it would be a surprise if it did. But we'd be crazy not to put this in the top five. It offers genuine value, excellent audio quality, and is perfect for anybody wanting to kit out their home theater on a (relative) budget.
See the Denon AVR-X4300H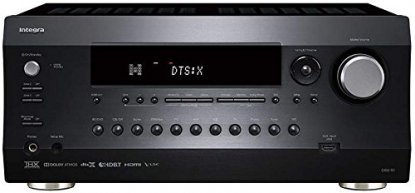 Channels: 7.2
Surround Tech: Dolby Atmos, DTS:X
Wattage Per Channel: 110/8Ω, 2ch Driven
What We Like: Incredible value - probably the best budget option (although you can get cheaper options!)
What We Don't: Ugly interface.
The Integra DRX-4 offers much of what more expensive receivers offer, and its sound is very hard to top, delivering extraordinary quality for the money you pay. With 7.2 channels to play with, a ton of connectivity options, and full support for Dolby Atmos and DTS:X (including an ability to up-mix non-Dolby content) you get an awful lot for your money here. The Arcam AVR850 (above) may offer more raw power and more surround codec options, but honestly, this is the one we'd pick.
The downside? Aside from the fact that you can't really go higher than 7.2, it must be said that the interface of the DRX-4 is very, very ugly indeed. It feels clunky and a little bit difficult to use, which is a bit of a black mark. All the same, we think this deserves its spot on this list, and we think it's going to be here for a long time to come. A fantastic amplifier, albeit one which doesn't quite do enough to hit the spots on top.
See the Integra DRX-4
Channels: 5.1
Surround Sound: Dolby (Various), DTS HD Master
Wattage Per Channel: 50/8Ω, 2ch Driven
What We Like: Looks absolutely gorgeous, ideal for HEOS users.
What We Don't: Barebones feature set.
We aren't massive fans of Denon's HEOS home speaker system. We think it's beaten quite substantially by manufacturers like SONOS. However, for integrating into home theater, Denon have SONOS on the ropes; their HEOS AVR makes connecting your receiver with other wireless speakers a total breeze. If this is the ocean you swim in, it could be the ideal buy. It also happens to look absolutely fantastic. Seriously, when virtually every other receiver on this list is a boring grey box, it's a blessed relief to see one that stands out from the crowd.
Unfortunately, it isn't just the HEOS functionality that's a problem here. The receiver feels very underpowered - 50 watts is 25 less than the cheaper - and better - Denon AVR-S730H. At only 5.1 channels, it won't satisfy those looking for height effects. You don't get Dolby Atmos, and the only DTS here is DTS HD Master. Again, if you're not looking for any extra features, and simply want to power a small room with something that looks the business, then this is unquestionably a great option. The rest of us may prefer something a little bit more powerful.
See the Denon HEOS AVR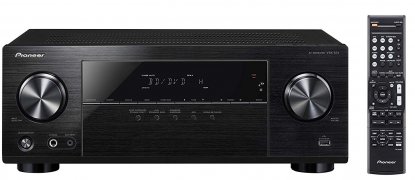 Channels: 5.1
Surround Sound: Dolby TrueHD, DTS:X
Wattage Per Channel: 80/8Ω, 2ch Driven
What We Like: Excellent for beginners.
What We Don't: Terrible remote, sound could be better.
Great home theater sound should be available to everyone. That includes those who can't afford multiple C-notes for a big Dolby Atmos receiver. And if you have a small room, and are looking to fill it with five channels of sound (plus a subwoofer) then you need a receiver that can handle this without breaking the bank. The VSX-531 is that system. We've already included the more expensive VSX-1131 on this list, because it offers a genuinely different experience with more channels and HDMI ports, but it's more expensive - $319 at the time of writing. This is a truly excellent budget receiver.
You do lose out on a few things, however. The remote is absolutely awful – no really, it's hideous – and we do think the sound isn't nearly as good as the other receivers on this list, even those in roughly the same price range. You do need to be prepared to make a few sacrifices if you go for this one. Nevertheless, it remains an excellent receiver, and we think that if you need something small, it will absolutely suit your needs.
See the Pioneer VSX-531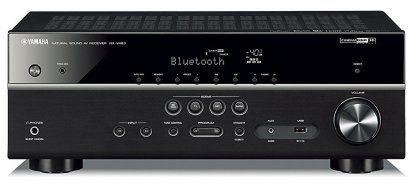 Channels: 5.1
Surround Tech: Dolby True HD and DTS-HD
Wattage Per Channel: 80/8Ω, 2ch Driven
What We Like: Arguably the best pure 5.1 receiver on this list.
What We Don't: Definitely doesn't trouble the big boys!
Small room? Just a few speakers? Dipping your toe into surround sound? Check this one out. Yamaha's entries at the top of this list may be too much for some people, but their legendary quality bleed through into this one: a much smaller unit that sacrifices advanced features and additional channels for some very good quality delivered into a smaller package. If you've only got a small living room to fill, this will be a huge upgrade to your existing setup.
It offers basic surround sound functionality, and delivers some excellent sound quality, with deep bass and detail highs. You've got full Bluetooth and Wi-Fi connectivity, 4K Ultra-HD passthrough, and reasonably intelligent (albeit slightly rough) front end. There are a lot of budget receivers on this list – we do like to cater for everyone, not just the custom-install crowd – but we think this is the pick of the bunch.
See the Yamaha RX-V483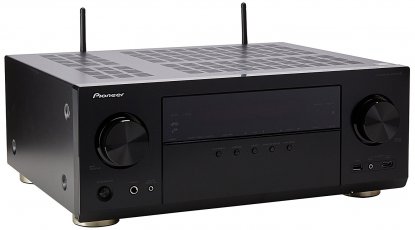 Channels: 7.2
Surround Tech: Dolby Atmos, DTS:X
Wattage Per Channel: 100/8Ω, 2Ch Driven
What We Like: Increased HDMI ports, room correction.
What We Don't: Doesn't do anything special.
This is a good, solid all-round system; although it doesn't do anything particularly special, it's one of the more reliable units out there. It's a slightly cheaper alternative to the Denon S920W, and offers much the same features, albeit for slightly diminished sound quality. It's a 7.2 system that works equally as well as a 5.2.2 or 5.1.2 channel system, making it pretty versatile.
We do like the increased HDMI ports, and we really enjoyed the room correction system, which calibrated the system nicely. It's called the Multi-Channel Acoustic Calibration System (MCACC), and it works rather well. Outside of that, you do get a good range of features, including connections to all your favorite streaming services. We also like the emphasis that Pioneer have placed on the DAC, which helps convert those digital ones and zeros into analogue audio that you can actually hear. While it's not as good as some of the other models on this list, the conversion is clean and clear.
See the Pioneer VSX-1131

And For When You Want To Get Really Serious: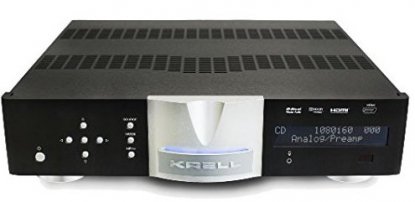 Channels: 7.1
Surround Tech: Dolby (Various), DTS:X (Various)
Wattage Per Channel: N/A
What We Like: The ultimate in home audio processing.
What We Don't: Huge price tag, definitely not for conventional systems.
So this technically cheating. The Krell Foundation is a processor, rather than a receiver, which means it doesn't actually deliver amplification. You'll need a separate amplifier to power your speakers, as this is unable to do so, its purpose being solely to route audio and video signals. But oh my, what a mighty machine. And if you're upgrading your system to full separates, Krell is an excellent place to start.
You get a smorgasbord of surround sound codecs, with the full gamut of Dolby and DTS variants (although no Auro-3D, which is surprising) as well as 7.1 channels of routing. The sound, as you can imagine, is out of this bloody world, with rich, sumptuous detail and head-pounding bass. It has a price tag that will deter all but the most dedicated of receiver fans, but this is still one hell of a piece of kit. We even love the name.
See the Krell Foundation

Comparison Table:
| Receiver | Price | Channels | Surround | Watt** | Conn. |
| --- | --- | --- | --- | --- | --- |
| Denon AVR-S730H | $349 | 7.2 | Dolby (Various), DTS (Various) | 75/8Ω | Blue./Wi-Fi |
| Yamaha RX-A870 Aventage | $899 | 7.2 | Dolby (Various), DTS (Various) | 110/8Ω | Blue./Wi-Fi |
| Onkyo TX-RZ820 | $699 | 7.2 | Dolby Atmos, DTS:X | 130/8Ω | Blue./Wi-Fi |
| Sony STR-DN1080 | $598 | 7.2 | Dolby Atmos, DTS:X | Unknown | Blue./Wi-Fi |
| Onkyo TX-NR575 | $329 | 7.2 | Dolby Atmos, DTS:X | 80/8Ω | Blue./Wi-Fi |
| Yamaha Aventage RX-A3070 | $2,000 | 9.2/11.2 | Dolby (Various), DTS (Various) | 150/8Ω | Blue./Wi-Fi |
| Anthem MRX 1120 | $3,599 | 11.2 | Dolby Atmos, DTS:X | 140/8Ω | Wi-Fi |
| Arcam AVR850 | $6,000 | 7.2 / 11.2 | Dolby (Various), DTS (Various) | 120/8Ω | Blue./Wi-Fi |
| Rotel RAP-1580 | $3,850 | 7.1.4 | Dolby Atmos, DTS:X | 150/8Ω | Bluetooth |
| Marantz SR8012 | $2,999 | 11.2 | Dolby V*, DTS V*, Auro-3D | 140/8Ω | Blue./Wi-Fi |
| Denon AVR-X8500H | $3,999 | 13.2 | Dolby (Various), DTS (Various) | 150/8Ω | Blue./Wi-Fi |
| Denon AVR-X4300H | $999 | 9.2 | Dolby V*, DTS V*, Auro-3D | 150/8Ω | Blue./Wi-Fi |
| Integra DRX-4 | $1,000 | 7.2 | Dolby Atmos, DTS:X | 140/8Ω | Wi-Fi |
| Denon HEOS AVR | $429 | 5.1 | Dolby (Various), DTS HD Master | 50/8Ω | Blue./Wi-Fi |
| Pioneer VSX-531 | $200 | 5.1 | Dolby TrueHD, DTS:X | 80/8Ω | Blue./Wi-Fi |
| Yamaha RX-V483 | $300 | 5.1 | Dolby True HD, DTS-HD | 80/8Ω | Blue./Wi-Fi |
| Pioneer VSX-1131 | $316 | 7.2 | Dolby Atmos, DTS:X | 100/8Ω | Blue./Wi-Fi |
| Krell Foundation | $7,500 | 7.1 | Dolby (Various), DTS (Various) | N/A | None |
*V = Various versions of the surround codec in question - too many to list here, or it would break our table. See manufacturer sites for the full breakdown.
**All wattage ratings are for two channels driven, which is what manufacturers commonly list. If you're running all channels, expect the wattage per channel to be a little lower!
Want Even More Master Switch? Sign Up For Our Weekly Newsletter!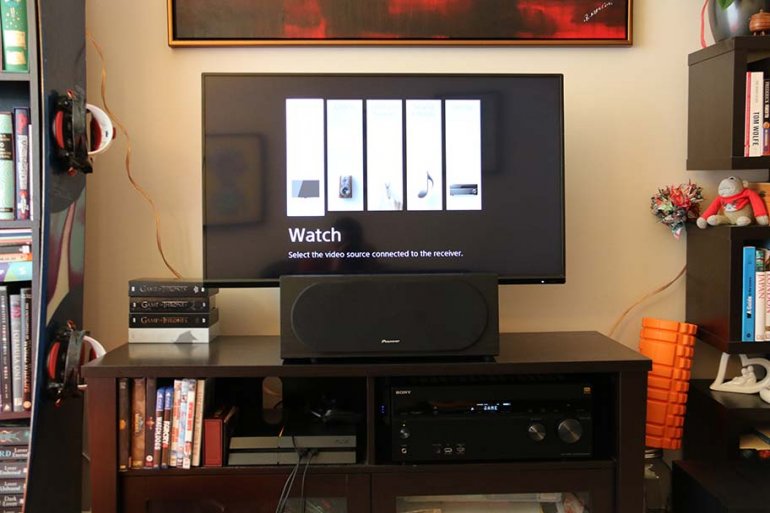 Buying Advice:
What Does An A/V Receiver Do?
Got multiple speakers? Planning on a surround system? Then you need an A/V receiver.
We used a quarterback analogy earlier, but perhaps a better one is air-traffic control. A receiver takes all the incoming audio and video signals, and reroutes to them their correct locations on the fly, sending audio out to your speakers and video from your XBox (for example) to your widescreen TV. If it's a good receiver, it will sharpen and improve the signals before sending them on, using its converters and amplifiers to make things better.
A lot of the picks on this list don't actually look like much. They are fairly dull, bland boxes with a bunch of controls on them, and a bewildering array of inputs and outputs around the back. But without this box, your home theater setup is going nowhere.
There are a few key components inside each box. There's a preamplifier and an amplifier, for handling audio signals, a set of video inputs to work out where to send the visuals, and a decoder to separate the two. In addition, there may be a separate surround sound decoder, which splices the audio into its different channels and makes sure they get to the correct speaker.
And by the way, it's only functional if you have speakers to plug into it, or if you've got a full home theater system where the central component needs an upgrade. Good hunting!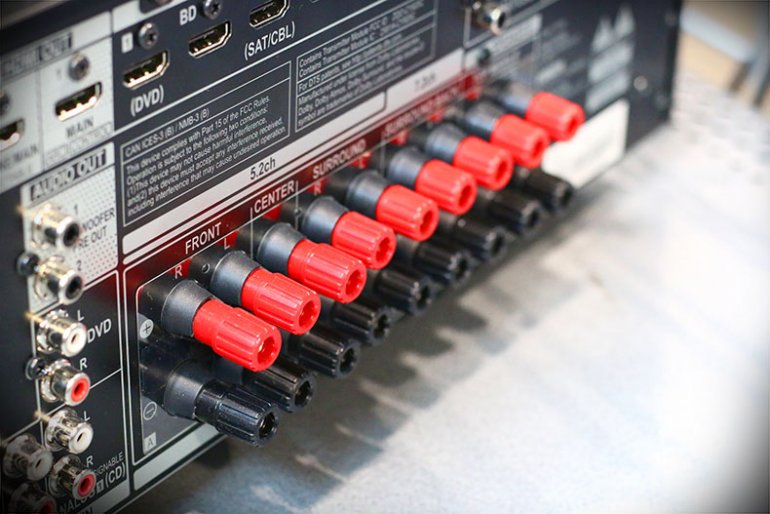 Channels Explained
You've probably noticed the numbers 5.1, 7.1 and 9.2 floating around this article. What's up with that?
This number refers to the amount and type of speakers in the setup: the first (5, 7, 9, whatever) refers to the number of high end and mid range speakers, while the second one (the .1, sometimes .2) refers to the subwoofer, or low-end speaker. Simply put, the more quality speakers there are, the more rich and dynamic your sound is likely to be. At the same time, you're likely to pay more the higher those numbers get.
5.1 and 7.1 are considered the standard - the basic number of channels which a given receiver might have. Any receiver above about $500 will almost always offer 7.2 channels, allowing for seven speakers and two subwoofer. Even cheaper models, like the Denon AVR-S730H, come with 7.2 speaker channels.
A 5.1 system would include three front channels (a center speaker, designed to sit under your TV, and two bigger ones just off to the left and right), and two on either side of the listening position. A 7.1 would add two more, behind you.
A 9.1 or 11.1 system is where you start adding height speakers - something only a few receivers can actually take, like the incredible Yamaha Aventage RX-A3070, which offers 9.2 channels. This kind of thing is usually undertaken when you have a large room, and don't mind doing some DIY to mount your speakers!
Some further useful info. The subwoofer channels (the .1 or .2) will require their own power, meaning you'll use a different connection to that from your speakers. We'll go into this in more detail below. And some receivers, like the Yahama above, also allow you to expand your channel quota by adding more amps into the mix.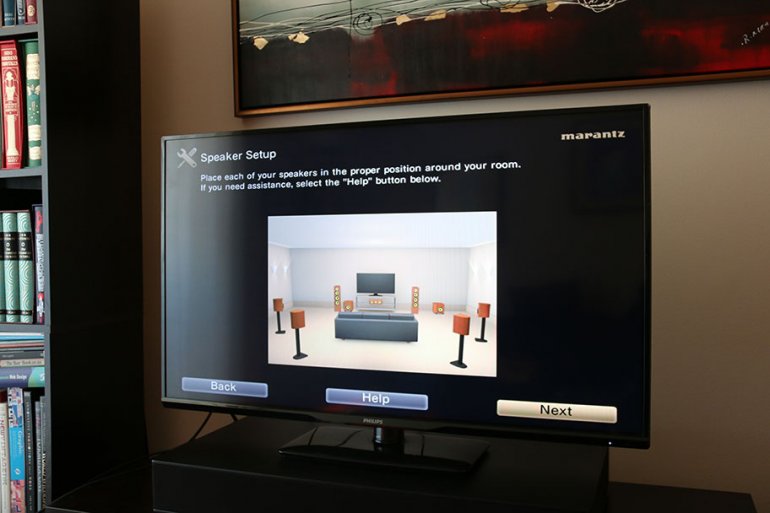 Dolby Atmos vs. DTS:X vs. Auro-3D
Simply put: surround sound aims to deliver multi-dimensional sounds that move around in the same way as objects would in real life, by adding height to our aural perception. Surround systems rely on multiple speakers positioned in front of, behind, to the side and sometimes above your listening position.
What makes surround sound possible are codecs: software code converting digital ones and zeros into an audible sound. They take the sound being sent into your A/V receiver, and tell it where to go and how to be reproduced. If you're not into reading tech specs, you can think of an A/V receiver as a phone, and a surround sound codec as an app on that phone.
There are many, many surround sound codecs, but there are the just three main ones you'll need to worry about. Let's break them down.
Let's start with the DTS:X system. This is the easiest one out of the lot to integrate within an already existing 5.1 or 7.1 surround sound setup, and as such it's perfect for beginners. If you're just getting started in surround sound, and you already own some speakers or plan on getting a basic setup, this is the one to go for. DTS:X's approach to improving the listener's experience is by "freeing the audio content from specific speaker channels" and is purely software based - there are no physical requirements for the number of speakers or their locations when setting up the system. It'll work with any conventional speaker setups, up to 32 speakers.
With a DTS:X-enabled receiver connected, the rest of the setup is straightforward, really - the auto-calibration system optimizes all dialogue and sound effects feeds for you. The system's menu also allows user-definable level adjustment, and can even boost hard-to-hear dialogue above the other sounds. Plus, older format movie and game soundtracks and even stereo music files can all be played through DTS:X - the conversion (from non-DTS:X sources) uplifts the content with an added spatial audio realism. For best results, it is recommended that you play content (Blu-ray discs or streaming Digital Media) optimised for DTS:X.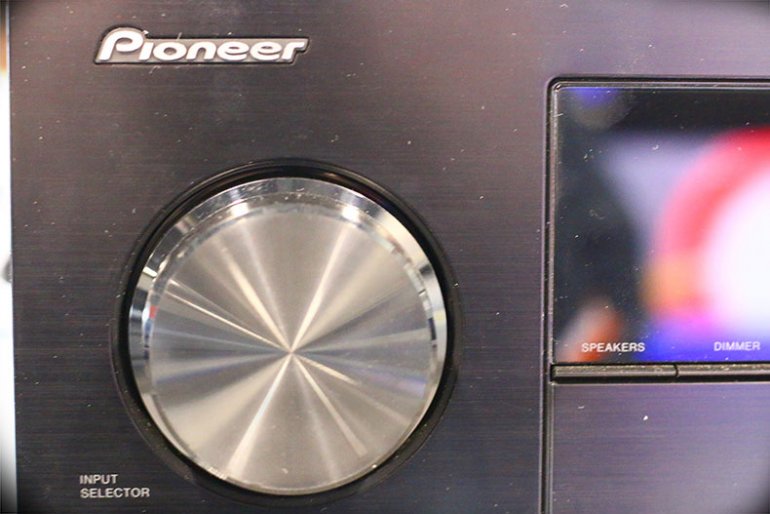 Then there's Dolby Atmos. Where Dolby Atmos differs from conventional surround set-ups is by necessitating one, two or more extra pairs of ceiling speakers. Such elevated "reflecting" speakers will be positioned above your existing floor-level surround speakers, allowing for sounds to move between top and bottom. If starting from scratch, there are many Dolby Atmos enabled packages available to purchase, ready-in-a-box, including everything you need: A/V receiver, amplification, and speakers. If you're upgrading an already existing home surround system, you would need a Dolby Atmos-compatible A/V Receiver. The biggest investment, though, would be for the additional elevated speakers - even for a minimal Dolby Atmos setup, you would need at least two ceiling speakers on top of a regular surround set, if not four.
Now you're probably thinking: really? Drilling holes in my ceiling? Fortunately, the guys who make Dolby are wicked smart, and they've come up with an alternative solution. Instead of installing speakers in or on the ceiling, you can add speakers on top of your existing towers, with drivers projecting upwards. Atmos-enabled speakers can come with such drivers already built-in, and you can buy Atmos-modules that will work with your existing speakers.
Worth noting: These additional up-firing speakers have their own speaker terminals to make them into separate, dedicated channels. This of course increases the number of amp speaker outputs needed - you might have to invest in additional amplification if you've already used up all of your amp's available speaker connections.
Dolby Atmos have their own way of naming their height-elevated setups, because surround sound systems weren't confusing enough already. A 5.1.2 Atmos set-up would be like a traditional 5.1 surround system (in other words, five speakers and a subwoofer) but with an added pair of ceiling speakers (or Atmos modules): the '2' in 5.1.2. Similarly, a 7.1.4 Atmos set will be like a 7.1 conventional surround setup with two extra pairs of ceiling speakers or Atmos modules (hence the 4 in 7.1.4).
Auro-3D is kind of a dark horse here. Dolby has a huge market share, and DTS:X is gaining fans fast, but Auro-3D's technological requirements have seen it struggle, despite the fact that it's pretty incredible.
It requires two extra height levels added to the conventional surround experience: wall mounted height speakers installed on the sides, as well as a single main ceiling speaker- the awesomely-named Voice Of God speaker.
Found in 9.1, 11.1 and 13.1 configurations, Auro-3D is surprisingly flexible. For example, if you are already using a 5.1 you can start your upgrade to an Auro 9.1 setup by adding four wall speakers - two above your two main speakers, and two above your two surrounds. If upgrading a 7.1 surround set to an Auro 3D layout you'd need an additional speaker above each surround and center speaker plus the added single ceiling channel.
We need to point out that an Auro-3D installation (or an upgrade from a regular surround system) can be a bit tricky due to the very specific positions, heights and angles of the additional Auro-3D overhead layers and wall speakers. This plays a major role in achieving the best possible audio quality.
And unless you're rich enough to have two home theater rooms, you aren't going to be combining an Atmos system with an Auro-3D one. You have to pick one or the other. Since only the Voice Of God speaker lives on the ceiling, an Auro-3D setup would leave an Atmos sounding far from its best. Similarly, Auro-3D won't be happy with multiple ceiling speakers or up-firing drivers. If all that sounds splendid, then take a look at a receiver like the Marantz SR8012 which, for a small fee, will allow you to upgrade to Auro-3D functionality.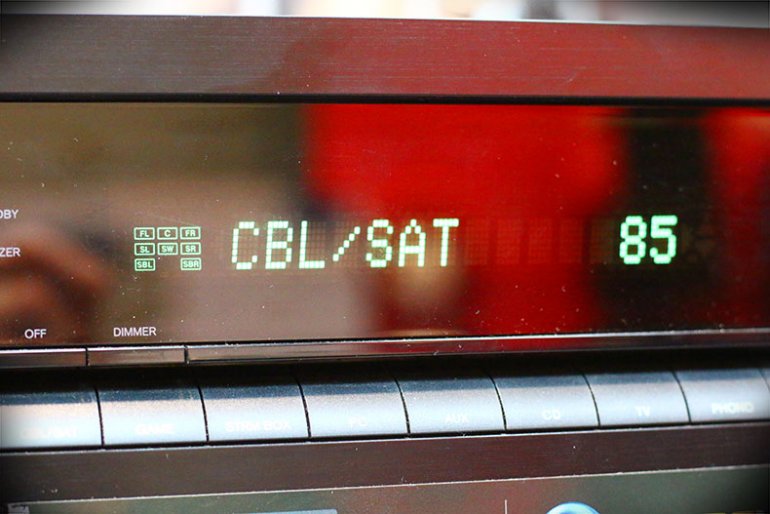 Wattage Explained
This is the amount of power that the amp will push through to your speakers, and it can be as low as 30 watts (W) and as high as 500 watts. You'll need to make sure your speakers can actually take this level of power, and again, there's no point paying for power that is going to be overkill in the room (or which isn't going to fill it up enough of it).
You need to look at the wattage, which will give you an idea of how powerful your sound is going to be. We spent some time thinking about which stat to list here, and in the end, you'll see that for most of our amps, we list wattage for two channels driven - two channels being the minimum (we think) that a receiver takes.
The first thing you might be wondering is: if a receiver is 7.2, then why are they being rated for two channels of sound? That, my friend, is because the two channel ratings look better than the seven channel ones, which are considerably lower. However, almost all receivers will be able to deliver enough power, so don't stress about it too much.
It's more important to match speakers well, and you can do that by looking at output specs. Here's an example of a typical manufacturer stat: Rated Output Power (20Hz-20kHz, 2ch driven): 80 W (8 ohms, 0.09% THD). That's for the Yamaha RX-V483, and what it means is that when two channels are receiving power with eight ohms of electrical resistance, between the ranges of 20Hz and 20kHz, you'll be getting eighty watts of power with around 0.09% of distortion.
And if that was gobbledegook, the only thing you need to pay attention to is the bit that says 'eighty watts of power'. Find a speaker that can take that particular wattage at eight ohms, and you're good to go. We explain it in a lot more detail here - don't worry, it's easy!
HDMI Explained
There are a huge number of connections on the back of any given unit, both analogue and digital, and we could spend quite a while going into all of them, and which ones you will need. By far the most important ones are the HDMI inputs. You'll want at least a few of these, as it's by far the most-common and most-utilised type of port.
When we say HDMI I/O, we mean HDMI Inputs/Outputs. Usually, there are more of the former than the latter, and depending on how many HDMI-capable gadgets you have, they could be super important.
But do you actually need those seven HDMI ports? For most of us, three or four will be more than enough. So why are you going for a unit that has more than double what you need? You think those things come for free? No way. You pay for extra ports, so think carefully about how many pieces of equipment you're going to be using before you shell out your hard-earned.
But on the other hand: these things last for quite a while. You will probably own yours for years. And over those years, you will collect new electronics, new gizmos, new devices...all of which will need a discrete HDMI port. Really, what you're going here is a balance: the number of ports you'll use now, plus one or two left over for the future.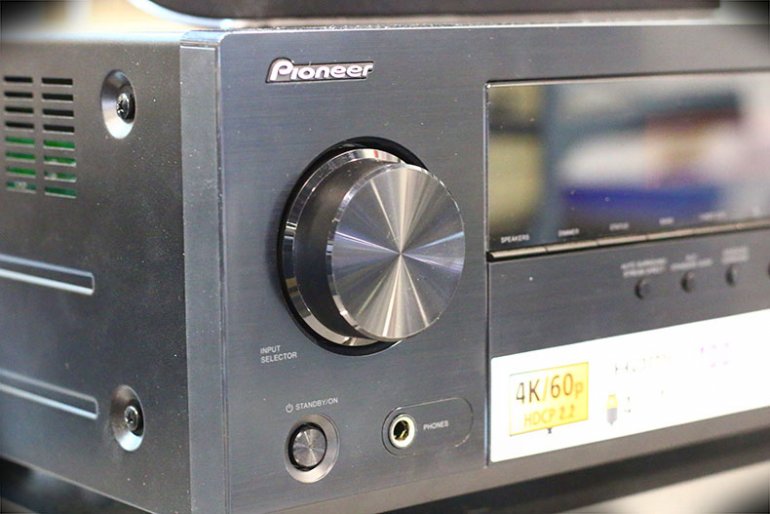 4K Explained
4K, if you don't know, is a new standard of content with ridiculous visual fidelity and color sharpness. There are plenty of 4K-ready TVs, and so many bits of A/V gear exist these days that you might fool yourself into thinking it's something you need to have.
But: the problem is that not enough content is 4K yet, meaning most of what you'll see has been 'upscaled': translated to a 4K setting without actually being 4K. Sometimes it works, sometimes it doesn't. The good news is that all the picks on our list are 4K-ready, so even if you couldn't care, you're getting it anyway. Congratulations!
If you want more info, there's a great video explainer here.

A/V Receiver Connectivity: Bluetooth vs. Wi-Fi
Something new to many A/V receivers in the last few years is the advent of Bluetooth and Wi-Fi. Long may it continue!
Bluetooth streaming allows you to send audio from your phone or tablet out to your receiver, to be played by your surround speakers. It is easy and convenient, but even at higher encoding levels (like aptX, or Bluetooth 4.1, which allow more data to be sent faster) it isn't a patch on wired sound, which is always going to be better.
Wi-Fi, on the other hand, is giving speaker wire a run for its money. Connecting a receiver to your home Wi-Fi network means you can play music or video from anything else connected to it, like your PC. It's also less prone to dropouts than Bluetooth, and as we mentioned, it sounds better. The downside? It adds another device onto your home network, which we're betting is probably already crawling with devices.
One nifty Wi-Fi trick: some manufacturers, like Denon, have made their receivers compatible with their wireless multiroom speakers. That means you can set up complex wireless systems that allow you complete control of your music. If you have some of Denon's HEOS speakers, you may want to pick up their HEOS AVR, which will slot right in.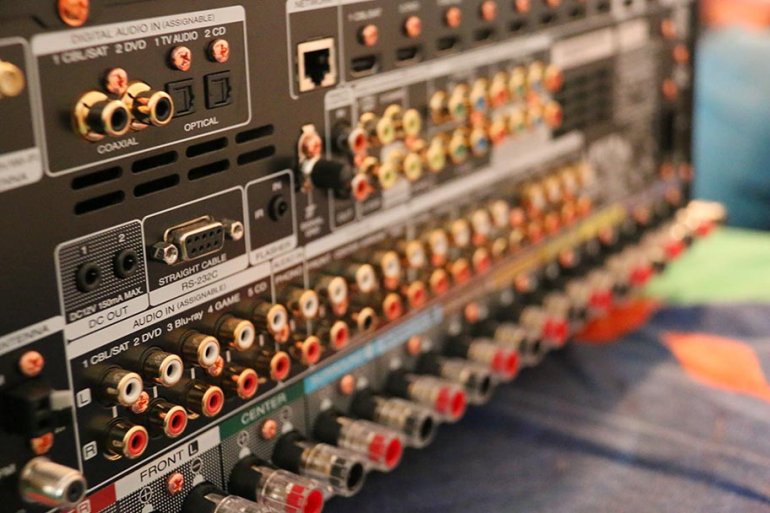 Connecting Your A/V Receiver
We actually have a full guide to this, explaining every single connection on that crazy-complicated rear of your receiver, and what to do with it. But here's a very short version, if all you need is a quick reference. It covers one of the more common setups.
Connect your Blu-ray player or console to one of your receiver's HDMI In ports, using an HDMI cable.
Using speaker wire of at least 16-gauge, connect your speakers to their individual channels. You do this by unscrewing the cap, and threading your stripped wire through the hole so the metal wire makes contact with the metal speaker port. Then screw the cap back on.
Each speaker has a red (+) connection, and a black (-) connection. Black to black, red to red. Always. A sharpie to color in the right split on the wire may be helpful.
Connect your subwoofer to the Pre Out port, using a standard RCA cable.
Connect your TV to the receiver's HDMI Out port, using a standard HDMI cable.
Plug in the receiver and subwoofer. Yes, we put this last for a reason. DO NOT DO ANY CONNECTING WITH YOUR RECEIVER PLUGGED IN. EVER.
Turn on your TV and receiver. Switch to the relevant HDMI input using your TV remote. Follow the on-screen setup instructions.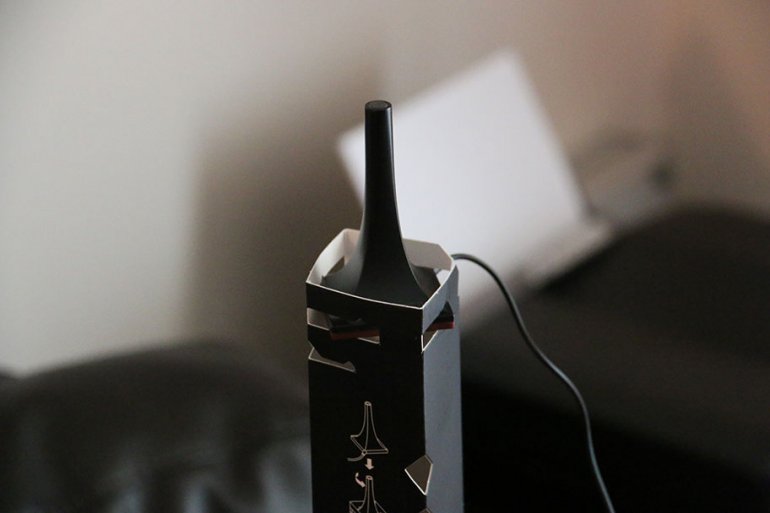 Room Calibration Explained
You don't play your music or movies in a vacuum. Your sound comes out in a room filled with things: couches, tables, bookshelves, children, the dog, glass windows, pictures on the walls. All of these things affect the sound.
Calibrating your room - which your system will do by playing a test tone and then recapturing it through a special microphone before adjusting the sound accordingly - is a crucial part of the whole home theater experience, and will help you get the best out of your receiver, and indeed your whole system. Not every unit has this type of thing, but it can work really, really well when you use it.
Each receiver that includes it will usually include very detailed instructions about how to get this done, so it should be a fairly straightforward process - and if you have it, you'd be crazy not to do it. The receiver with the best room calibration on our list is probably the Anthem MRX 1120, which has astounding intelligence. Although at $3,500, it had better!

A/V Receiver Placement Explained
Something we saw far more often than we'd like: someone placing their A/V receiver in a crowded TV cabinet.
Do not do this. A/V receivers can get really hot - especially after a few hours of operation. It won't catch fire, but it may shut down, and you're definitely shortening its lifespan. Give it some room. Two inches (at least) on the top, sides and rear should be more than enough to allow air to circulate.
But - we hear you say - it's an ugly machine! I want to hide it away! We get it. Receivers aren't pretty, even at the top end of the price ranges. But hiding them away causes more problems than it solves, as it also means you may not be able to use your remote. If you have to put it in a cabinet, make sure it at least has enough space. You could also invest in a remote extender, which means you don't need line-of-site to the receiver to control it.
A better option would be to place the receiver in an open-face cabinet, or on the floor out of the way. Whatever you choose, just make sure you give it a little room, yes?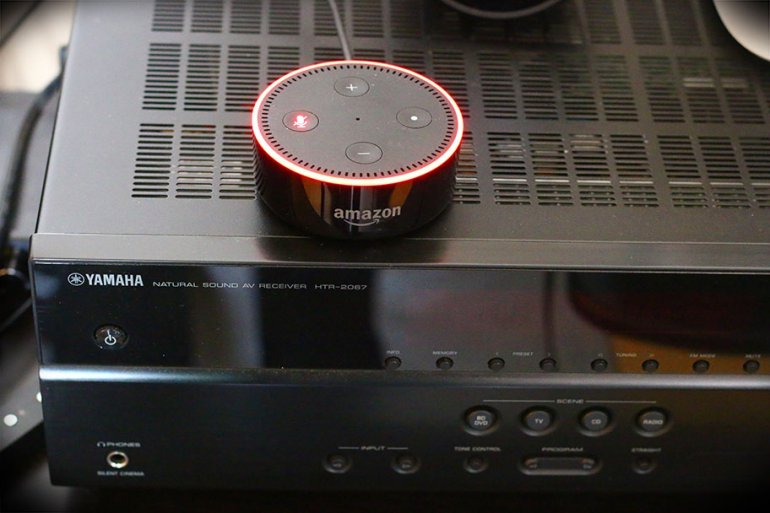 Smart Receivers: Controlling Your Receiver With Alexa Or Google Home
Receivers are, for the most part, big, clunky workhorses - it's usually a struggle to get manufacturers to include technology that the rest of the audio world is already enjoying. Case in point: smart control. You might be able to tell Alexa to lower the volume on your SONOS ONE speaker, but good luck doing it with your home theater system.
OK - that's not quite fair. There are several receivers on our list which do include smart speaker control, usually using Amazon's Alexa software. That means you will, in fact, be able to raise and lower volume, pause playback, and even adjust inputs merely by speaking loudly from your couch. Unfortunately, at the time of writing, it's not nearly as simple or straightforward as it could be. For one, none of the receivers on our list have native Alexa integration – the virtual assistant isn't actually installed on any of their systems. To use an assistant, you'll need to connect your receiver to a compatible smart speaker, like an Amazon Echo Spot or a Google Home.
We won't go into how to do that here – the methods differ between manufacturers – but the upshot of it is that you need your receiver and your smart speaker to be on the same Wi-Fi network. Connecting them shouldn't be that tricky, but you do need to be aware of the limitations of using them. For example, you may struggle to issue voice commands while a movie or a series is playing at top volume.
Ultimately, at this point, you shouldn't let smart speaker integration sway you when deciding to buy a receiver. It's nice to have, and can be helpful, but it's often far more effective to simply use the included remote to get the job done – especially for everyday things like changing the volume or muting playback. We've highlighted the receivers that contain Alexa on this list – the best of the lot is the Denon AVR-S730H, our number one pick. At its current price, the inclusion of smart speaker functionality is a nice added bonus.