Even in a world bursting with streaming content, Blu-ray discs are still going strong. Technology has exploded over the past few years, bringing better and better picture options to the table. Now, you can spend as little as $150 and get a player that will more than satisfy even the most demanding film buff. In this guide, we're going to break down this year's best Blu-ray players, from $100 entry-level models to +$1,000 beasts - and at least one six-figure monster (just for fun). Plus, we'll break down all the jargon that comes with them, giving you all the info you need to pick the best one.
 
How We Choose:
A couple of things to bear in mind. Firstly: while Blu-ray tech has advanced over the years, it doesn't improve at the lightning speed that, say, phones do. Older models are still relevant, and it can often make sense to buy one if you don't need additional features found in more expensive ones. That means we won't shy away from recommending models that aren't super new. Secondly: price isn't everything. In fact, we think that there are very few people who would want a Blu-ray player over $1,000, and as a consequence, only two or three made this list. Thirdly, we deliberately left games consoles out of our roundup, as we think they are their own category (although we go into why you might want to investigate them in our Buying Advice section below).
Beyond that, we look closely at not only value-for-money (because let's face it, some of these can be pretty expensive) but at feature sets, ease-of-use, and image quality. We think you'll agree that we've got some real winners here. Our list covers all budget ranges, and we think that the top picks genuinely represent the best combination of value, features, and picture quality.

Our Blu-ray Player Picks:

4K: Yes (Native/Upscaling)
HDR: Yes
Wi-Fi: Yes
What We Like: OPPO's tech at a reasonable price.
What We Don't: Nothing much.
The UDP-203 isn't OPPO's newest model - that would be the UDP-205, at number six on our list. It is smaller, less powerful, and doesn't have as many features. So why, exactly, is it in out top spot? Because while the 205 may offer more, this is where you'll get the most bang for your buck. Unless you need things like ultra-high-end sound and a headphone amp, the UDP-203 is what you should be looking at. It covers almost all bases.
It's by far the most effective Blu-ray player around - a real win for just about everybody who buys it. It offers OPPO's legendary Blu-ray skill with added 4K and High Dynamic Range (HDR) viewing, all housed in a beautifully sleek design that is miles away from the more everyday offerings from Panasonic and Sony - just compare it to the Samsung UBD-M9000, below. This is quite easily the best Blu-ray player available for most people, and absolutely offers the best value.
See the OPPO UDP-203

4K: Yes (Native/Upscaling)
HDR: Yes
Wi-Fi: Yes
What We Like: Good picture for the price, good upscaling.
What We Don't: Colors can get a bit garish.
Although you're never going to get the same picture quality as you would from a native 4K disc, the Samsung UDB-M9000 does one of the better jobs we've seen at upscaling, taking non-4K content and giving it a vibrancy it didn't have before. It's a very good look.
Admittedly, this is never going to beat a model like the OPPO UDP-203, which offers better quality. But all the same, it's a great Blu-ray player, with all the mod cons come to expect, and an easy top five pick. Admittedly, there's no 3D functionality, but you do get full Wi-Fi connectivity, as well as that splendid 4K resolution. If we had one criticism, it's that occasionally we felt the colours were getting a little bit overcooked our picture, a little bit too bright and garish for our tastes. But if you can't find the OPPO, then this is a great alternative.
See the Samsung UBD-M9000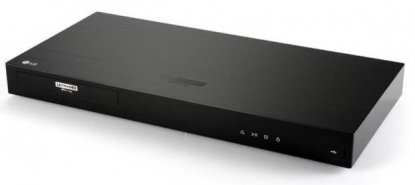 4K: Yes (Native/Upscaling)
HDR: Yes
Wi-Fi: Yes
What We Like: Excellent colors.
What We Don't: Not great for streaming.
If you watch Amazon Prime or Hulu, if you get almost all your content from streaming… then this probably isn't going to be the player for you. You get Netflix and YouTube, but that's about it. It's not a problem if you have a 4K TV, for example, which has its own range of streaming content, but it is something to watch out for.
Beyond that, the UP970 is a pretty darn good player. It not only offers 4K, it also does a decent job of playing HDR content – we'll explain more in our Buying Advice below - through its Dolby Vision functionality. While you're definitely not going to get the raw picture quality of a more expensive player like the OPPO UDP-203, which has this beaten on that front, you get a very capable result, with some great coloration. While, again, this one definitely isn't recommended for streamers, it's absolutely fine if you just want to watch a library of discs, and is easily one of the most rewarding and wallet-friendly options available.
See the LG UP970

4K: Yes (/NativeUpscaling)
HDR: Yes
Wi-Fi: Yes
What We Like: Quick loading times, well priced.
What We Don't:  Annoying remote.
Although the UBD-K8500 has a somewhat annoying remote and no display to speak of, it makes up for it by not only offering a smorgasbord of features at a very reasonable price, but also by being fleet with its loading times. We also really like the curved design - curvy TVs might be passé, but this still looks terrific. And it offers native 4K UHD native playback - no guarantee at this price, although it's becoming more common. Even the cheaper LG UP970, above, has it.
Sometimes, all you need is a system that gets up and running fast, and that doesn't leave you waiting around while it thinks about things for a little while. If that's you, and if you're looking for things like 3D and 4K compatibility, then go for this one. It's one of the cheapest Ultra High Definition players available, and we've seen it fluctuate in price, too, so don't worry if it's a little too expensive for your liking right now.
See the Samsung UBD-K8500

4K: Yes (Native)
HDR: Yes
Wi-Fi: Yes
What We Like: Full native 4K, superb sound.
What We Don't: Not a ton of info displayed on the unit itself.
"What the hell is Cambridge Audio doing making a Blu-ray player?" That's what we asked when we first heard about the Cambridge Audio CXUHD. But the British company, despite making its name with amplifiers and speakers, also has two Blu-ray players available, and this is the better of the two. Unlike its standard CXU brethren, it offers full native 4K disc playback. It's only very recently gone on sale, but having seen it in action, we can confirm that a top five player. We still think models like the OPPO at the top of this list are better, but this is a very good look.
It's hardly surprising, given the company's pedigree, but the sound is also just fantastic. Pair this with a good set of speakers, and you'll be laughing. one thing that we'd like to see improved is the amount of information that the front of the unit displays, something that a good app might help with, but for now, this remains a solid top five performer that we are very happy to include here. If nothing else, it's certainly got some of the best audio quality of the selections we've gone for!
See the Cambridge Audio CXUHD
 
4K: Yes (Native/Upscaling)
HDR: Yes
Wi-Fi: Yes
What We Like: Terrific features, superb 4K functionality.
What We Don't: A touch pricey.
It's hardly a surprise that OPPO are on this list. They've certainly been on it before, when we featured the excellent BDP-105. This is an upgrade in every way: a future proof Blu-ray player that, while a little overpriced, offers an absolutely stunning range of features. It's a monster of a player that offers everything you can possibly need - including the ability to play 4K discs, as opposed to just upscaling, something its nearest rival (the Pioneer BDP-LX58) can't boast.
So why is its smaller, slightly older cousin, the UDP-203, above it? Because we think what you're paying for here are things that most people who want to buy a Blu-ray player won't be enormously interested in. That's chiefly audio: the UDP-205 boasts twin analogue outputs and a fantastic digital-to-analogue conversion chipset, courtesy of ESS Technology, plus a headphone amp. These are all great...but you can get much the same effect by buying a UDP-203, at under half the price. This is an excellent player, but it serves a pretty niche market.
See the OPPO UDP-205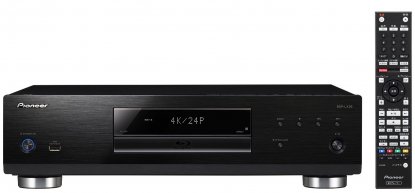 4K: Yes (Upscaling)
HDR: Yes
Wi-Fi: No
What We Like: Image quality, value-for-money.
What We Don't: No Wi-Fi, remote could be better.
It might be a surprise to see the Pioneer BDP-LX58 up here, but for pure value-for-money and features, it can't be beat. Other players may be technically better - the OPPO UDP-205 comes to mind, for pure picture quality - but none offer what Pioneer do at this price range.
The primary reason for buying one is the absolutely fantastic image quality, which takes a basic Blu-ray and makes it shine. Pioneer have really gone all in on performance here, and for once, we believe all the guff about "putting you in the picture". Upscaling is great, too, with even old school DVDs showing new life. Although it doesn't come with built-in Wi-Fi connectivity, it still has a huge whack of features to play around with, including 3D compatibility. We do wish the remote was a little bit better, though - right now, it feels a little too cheap, and out of keeping with the player that retails for just short of $1,000. It's definitely not enough to knock it off the list, however, and we think it's going to take something truly extraordinary to beat it. This really is a pretty amazing piece of kit - although be warned, there's no native 4K, just upscaling.
See the Pioneer BDP-LX58
4K: Yes (Native)
HDR: Yes
Wi-Fi: Yes
What We Like: Incredible visuals for the price.
What We Don't: Doesn't offer a ton of audio options, quite hard to find.
Panasonic offers two great Blu-ray players in this range: the DMP-UB900, and the smaller 700. The 900 is more widely available in the US, but the 700 is just better overall. This is why we've chosen it for our roundup. Better picture, better usability, much better value-for-money. It's a superior option and we think that, despite being a little tough to find, the 900 earns its place here.
If you can forgive the lack of audio outputs available - you get HDMI and optical, that's it -, you'll be rewarded with one of the best pictures in this price range. It's truly stunning how Panasonic was able to squeeze so much clarity and depth out of a sub-$500 player. The 4K functionality is present and correct, as it is in the 900, and looks absolutely terrific. So does the design, which is unobtrusive without being boring. Bottom line: this Blu-ray player, if you can track it down, remains one of the better options available. If you can only find the 900, though, don't worry too much - they're both great.
See the Panasonic DMP-UB700

4K: Yes (Native)
HDR: Yes
Wi-Fi: Yes
What We Like: Unbelievable value.
What We Don't: 4K loads slowly, needs a little tuning to get the best out of.
This is certainly one of the best-looking players on the list. The black, monolith-like design is impressive, and we really like the subtle design highlights. It's also built like a tank. But the real reason we've put a sub-$200 player in the top ten, along with the OPPO and the Pioneer models? Unbelievable value-for-money. You get an absolutely staggering range of features, and the 4K picture is excellent.
That's without talking about the other features that come standard, the phenomenal build quality and design, and the overall attention to detail and terrific picture quality. It does have its downsides – it's not as a purist of players, so expect to wait a little bit before it loads, and you will need to calibrate and tune the system a little bit to get the best out of it. But if you can get past these, you'll discover a player that punches way, way above its weight class.
See the Sony UDP-X800

4K: Yes (Native/Upscaling)
HDR: No
Wi-Fi: Yes
What We Like: Good streaming options.
What We Don't: No HDR.
The smaller version of Panasonic's UB400 and UB900 models may not offer the features that they do, but if all you want is a simple player to get things moving, then we recommend this one. It's especially good if you are into streaming, offering Netflix, YouTube, and Amazon functionality out-of-the-box.
Unlike the slightly cheaper LG UP970, it doesn't offer HDR, meaning that your picture isn't as likely to be quite as bright or sharp. However, the colors are still good, and the definition still acceptable, especially for the price. We also like the build quality, and the attention to detail on the construction and finish. That's something that Panasonic are really good at, and we don't see that changing anytime soon. Ultimately, this definitely isn't our first choice, but it offers reasonable value-for-money, and is a good alternative to pricier models.
See the Panasonic DMP-UB200

4K: Yes (Upscaling)
HDR: Yes
Wi-Fi: Yes
What We Like: Solid colors and performance.
What We Don't: Limited streaming options.
This is the perfect alternative if you can't find the LG UP970. It does virtually the same things, at virtually the same price, with just enough difference in the picture to make it an alternative and justifies place on this list. We think that the colors it offers aren't quite as bright as the UP970's, despite the presence of HDR, but we did feel like there was a touch more definition and detail to the picture. Ultimately, then, these two players are perhaps sides of the same coin. One thing it doesn't have that the UP970 does is 3D capability, so bear that in mind before you buy.
Beyond that, you get a fairly standard sub-$200 player. Philips can't really compete with the functionality and build quality of brands like OPPO and LG, but they've always done a pretty good job, and we do like the design here, which has a bevelled front end looks terrific.
See the Philips BDP7502
 

4K: Yes (Upscaling)
HDR: No
Wi-Fi: Yes
What We Like: Sound quality, good range of features.
What We Don't: Outdated operating system.
We featured Panasonic's DMP-BDT230 last year, and this is a significant upgrade - although nothing on the more-powerful and more fully-featured Philips BDP7502. It's a slim, brushed metal package that gets all the basics right without offering too many extraneous features. While some may miss the apps that characterise pricier models, the Panasonic really does do what it's supposed to very well indeed. 
It upscales content well, and handles 3D like a pro. Interestingly, we noticed significant improvement in sound while playing Blu-ray discs, which is a testament to the engineering that's gone into this upgrade. While it is high time that Panasonic consider updating the operating system, there is still very little to complain about here, and we think it's a sure lock on this list for the foreseeable. We'll be quite interested to see if Panasonic manage to get more models onto here; they know what they're about when it comes to Blu-ray, and we think they got more than enough engineering know-how to challenge the other companies on this list. Watch this space.
See the Panasonic DMP-BDT370
4K: Yes (Upscaling)
HDR: No
Wi-Fi: Yes
What We Like: Great features for the price.
What We Don't: Not exactly premium.
One of our picks last year was the Sony BDP-S3200, which we thought ticked every box for entry-level players. It had great image quality, 1080p upscaling, and solid Wi-Fi performance with support for every streaming service you could imagine. The BDP-S6700 is the latest iteration, and Sony have improved on an already fantastic package. Sony has always impressed in this arena, and while this doesn't match the levels of more elite players, it's an excellent entry-level mode.
It's got an absolutely phenomenal range of features for the money you pay, including 1080P, Wi-Fi, 4K upscaling and 3D compatibility. It's unlikely that this is going to trouble the really big dogs on this list, but if you have a simple need for a good Blu-ray player but offers a lot of features at a good price, then we'd suggest taking a very long look at the S6700. We'll be curious to see where Sony goes from here – Blu-ray's future is a little bit uncertain, thanks to the advent of streaming, and it will be up to big companies to figure out where they want to go, and to innovate. By the way, if you want to spend even less, check out the cheaper-but-still-solid BDP-S3700 below.
See the Sony BDP-S6700

4K: Yes (Upscaling)
HDR: No
Wi-Fi: Yes
What We Like: Amazing audio quality.
What We Don't: Quite old now.
This is getting quite old. It's still a very solid option and still very much available, but Sony have updated things - with, for example, their UDP-X800 model. That doesn't mean the UHP-H1 can't hang: Blu-ray players don't always make a big deal out of their sound quality, but the Sony UHPH1 does. And with good reason: the high-resolution audio circuitry and DSEE HX technology (which helps deal with compressed music) means that you have the best possible source for your tunes - get a decent home theater system, and you'll immediately notice the difference. 
One of the things we really liked about it is a fairly unusual feature: a Bluetooth out, which means it's entirely compatible with Bluetooth headphones. Visuals-wise, it works extremely well, too, with 4K upscaling putting a real shine on the picture. It's got real energy in life, with an excellent treatment of colours that will flatter any TV you hook it up to. While it's not going to measure up to the quality of the OPPO or Pioneer models, it's still an excellent machine – and, as a bonus, the build quality is superb. One for the music heads - but it won't let you down if all you want to do is watch Lord Of The Rings.
See the Sony UHP-H1

4K: Yes (Upscaling)
HDR: No
Wi-Fi: Yes
What We Like: Terrific price and solid functionality.
What We Don't: Samsung have better players, but they are harder to find.
Samsung are something of an oddball here. They make some excellent players, but they can often be difficult to find new online. All the same, the models on this list (the UBD-K8500 is above) are more than worth your time. This unit might not have native 4K, but it more than makes up for it with some excellent functionality - a good budget pick, arguably better than the somewhat-outdated Sony model below.
There's full 3D capability and Wi-Fi streaming, and it upscales beautifully. It also has 7.1 Dolby encoding, and full streaming access that allows you to get Netflix and the like on the fly. Ultimately, this is the ideal player to get if you have a Samsung smart TV, as they integrate beautifully. Despite being tough to find, and despite Samsung's lacklustre promotion, it's still worth a spot on this list.
See the Samsung BD-J7500

4K: No
HDR: No
Wi-Fi: Yes
What We Like: Great for those on a budget.
What We Don't: You definitely miss out on some options.
If you're looking to spend under $100, you'll still be able to get a solid Blu-ray player - even if you sacrifice some pricier options, like 4K and HDR. The Sony BDP-S3700 is the little brother of the excellent Sony BDP-S6700, which offers 4K upscaling. If you want to save some cash, and aren't interested in 4K viewing, you could easily go for the S3700.
So, what do you get with this option? Wireless access, 1080p functionality, 2D-to-3D conversion tech, decent load times (considering the price), and solid picture quality. However, there's a little bit of clumsy implementation of the Playstation Now app involved, which isn't necessarily important (or you could just buy a Playstation 4). There are also a few issues with lag, particularly when inputting text. Regardless, these are minor inconveniences, and, for those who want a simple and effective Blu-ray experience, we would recommend this player.
See the Sony BDP-S3700

And When Money Is No Object: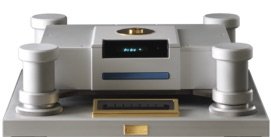 4K: No
HDR: No
Wi-Fi: No
What We Like: Probably the best on the planet.
What We Don't: You'll need to sell a kidney to get one.
Hand-made in Geneva. Only fifty units ever produced. Boy, we never thought we'd need to spend this much money to get our copy of Fear And Loathing In Las Vegas playing. But hey, if we had $135K lying around, this is where we'd put it. 
You don't get 4K - not even upscaling. There's no HDR, as far as we can tell - plus no Wi-Fi, no 3D, nothing you'd call a modern convenience. So what do you get for your six figures? Easy. You get some of the best components available to man. The Eidos Reference Blue is made of damped brass and aluminum, balanced on four dedicated pylons for skip-free playing - plus, it has its own power supply. And yes, it might seem expensive, but hey, it also comes with its own display table. Good luck finding one, though. Or paying for it when you do.
See the Goldmund Eidos Reference Blue

Comparison Table:
*4K = In this column, U denotes the ability to upscale to 4K. N denotes the ability to play 4K UHD discs.
Want Even More Master Switch? Sign Up For Our Weekly Newsletter!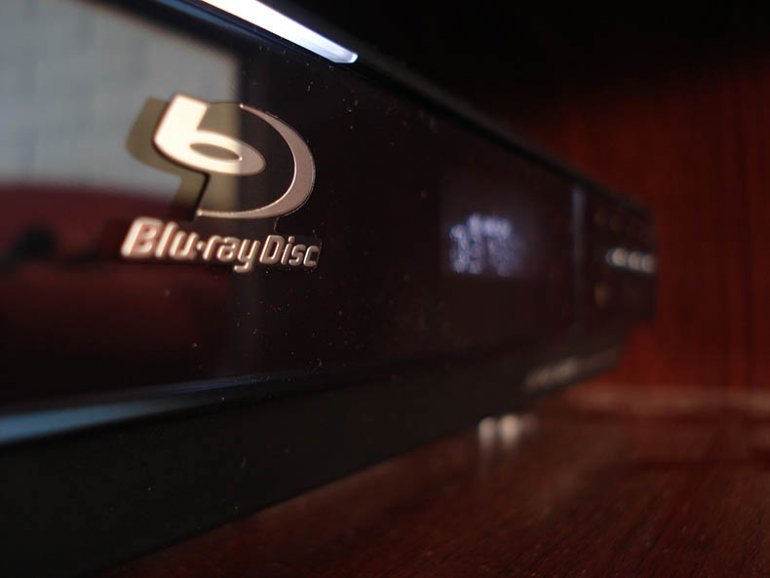 Buying Advice:
Blu-ray vs. DVD
Unlike a lot of old formats, DVDs are still around, and are still viable competitors to Blu-ray. Both take the form of physical discs that you need to slot into the player to work.
The main difference between the two is one of storage. Put simply, a Blu-ray can store a little over five times the amount of data that a DVD can store - 25GB to around 4.7GB. What that translates to is the ability to not only deliver better picture and sound, but also to offer much smoother menus, higher resolutions, newfangled picture enhancements like 3D, and additional features. Of course, the downsides are that Blu-ray discs are a little more expensive, and that it's been around for slightly less time, meaning that there are fewer titles available.
Our take? Blu-ray. All the way. It's just better, and more and more titles are becoming available every day. It's fast becoming the standard. Besides, nearly every manufacturer includes the ability to play standard-definition DVDs in Blu-ray players (even upscaling them for better quality, which we'll get into below. We haven't done a roundup of DVD players on this site, and we are unlikely to do so at any point – they are fast becoming obsolete technology – but we do have plenty of other roundups that showcase additional equipment to enhance your experience. Why not invest in a home theater system, to kickstart your sound?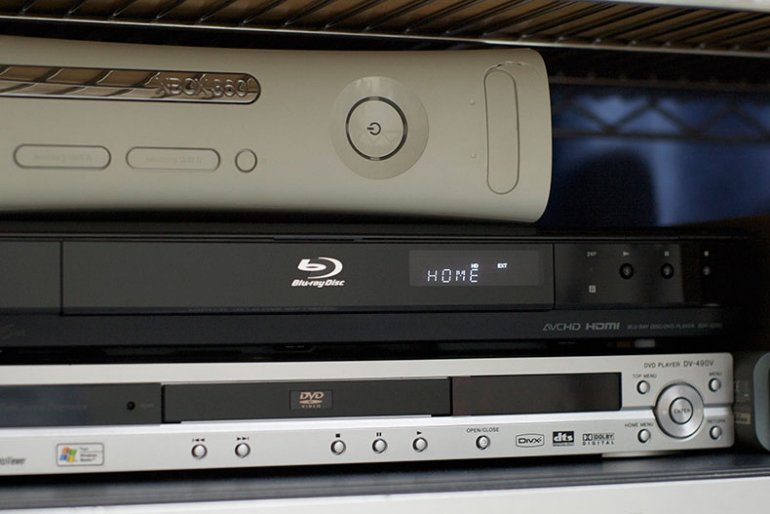 How Much Should I Spend On A Blu-ray Player?
Probably not nearly as much as you'd think. You can spend over $1,000 on a player, but you can also get a very capable model for under $200.
That being said, things vary with price. Image quality is obviously a factor. While large portion of this is handled by the TV, it's still up to the Blu-ray player to translate the data on the disk into a workable picture. Pricier players will handle this more effectively than cheaper ones will, although you can rely on all the players on our list to produce stellar quality (we wouldn't have featured them otherwise).
You would think that things like ease-of-use, extra features and 3D compatibility would only be things that appeared in the more expensive bracket. You'd be wrong. Today's Blu-ray players are quite surprising, in that high-end technology often appears on entry-level systems. Case in point: the Sony UBP-X800, at number three on our list, features a whole host of brilliant features that you'd expect to pay much more for, and which will easily be enough for most people.
There is no hard and fast rule for this, as individual players will vary. What we can say is that audio and video quality significantly increases the more money you shell out, and that's important to you, you should think hard about putting down some extra cash for a slightly more expensive player. Trust us, it's worth it.
 
Blu-ray vs. Streaming
One of the most frequent questions we get asked: is there even any points in only Blu-ray discs when things like Netflix exist?
Our take: absolutely. What you have to understand is that they offer completely different things. While streaming – through services like Netflix, Hulu and Amazon – offers a vast library of content from hundreds of different producers and studios, all available on demand (often through the Blu-ray players themselves!) There are some things that discs do that streaming media can't.
The first and most obvious one is that streaming services, as good as they are, are susceptible to Internet outages and buffering. No Wi-Fi signal? Dodgy connection? Kiss your movie night goodbye. It's not a problem you're ever going to have with a Blu-ray disc, unless you get a scratch on it or something. Secondly, streaming services are fantastic, but they don't offer the wealth of extra content that Blu-ray discs do. They are more suited to pick and choose watching or casual nights in, where Blu-ray discs – which often come in sets, if we're talking about a TV series – better suited to someone who really wants to immerse themselves in a particular world, and soak up every bit of extra content they can, including outtakes, deleted scenes, and director interviews.
Then, of course, there's the pleasure of actually owning physical media. Don't knock it until you've tried it!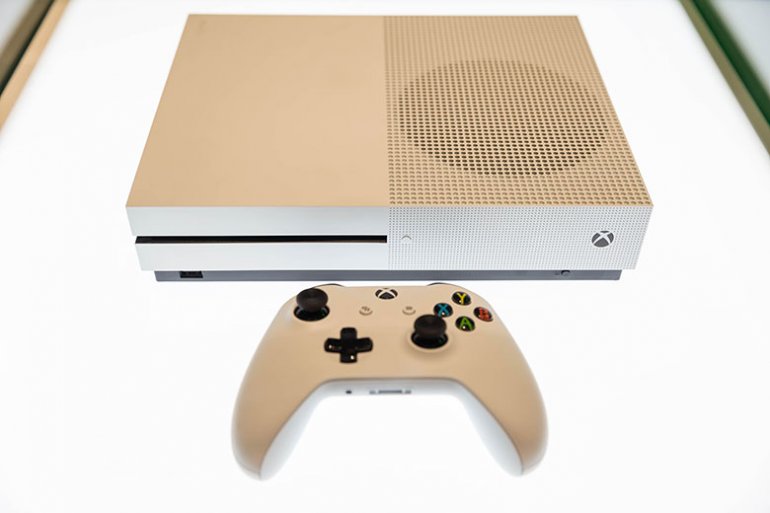 Blu-ray Players vs. Consoles
Great question. They aren't on the list above, but we're just gonna say it: if you're looking for a multitasker, consider getting a game console instead.
Let's talk about the three main systems currently on the market – the newest ones, at the time of writing – and give you a brief rundown of what they all offer. Very obviously, all of the ones were about to mention play games, and allow you access to online streaming content. But they all differ slightly in the way they handle Blu-ray discs. Those differences come down to what is known as 4K, an enhanced picture standard that we'll go into in a little bit more detail below.
To start with, we present the PS4 Pro. Sony's flagship PlayStation console is a monster – but, in a head scratching move, doesn't actually play 4K UHD Blu-Ray discs, although it does play standard Blu-rays. Oh, it upscales content to 4K resolution just fine, and does a terrific job of it, but upon its release one of the most confusing things about it was that it didn't actually take 4K discs. That's a big negative mark against it, especially when compared to the console were going to talk about next.
The XBox One-S, In our opinion, is the unquestioned choice if you want to embrace 4K Blu-ray. Not only does it offer the ability to play 4K discs natively, as well as stream 4K content, but it also offers very decent upscaling. It's also about $50 cheaper than the PS4 Pro. So why would you choose the latter? Because for all its 4K goodness, there's a sense that the Xbox One-S doesn't have the gaming exclusives that the PlayStation has. If you're going to be buying a console to watch Blu-ray, we go with the Xbox. If what you want to do is play games, the PlayStation is where it's at.
But what about the Nintendo Switch? If you want to play Blu-ray discs, forget this one. It doesn't even have a disc drive. Sorry!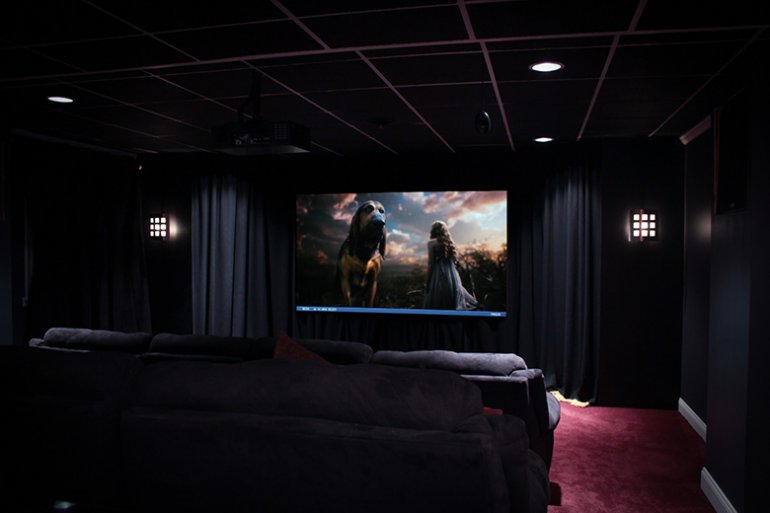 4K Explained: Native vs. Upscaling
4K is, as far as TV goes, the ultimate. It's the highest resolution available, so far ahead of its time that many studios still don't make movie content for it. Without getting too technical, it's a picture of 3,840 by 2,160 pixels. Really, that's all it is: a bigger picture size, designed to give the most detail possible. This is in contrast to 1080p - literally, 1,080 pixels – which is the current standard for most non-4K TVs.
To get a movie or a series or a game that is truly in 4K resolution, you need a few things. You need a TV capable of displaying 4K – which, to be fair, is most of them these days. You need a player that can actually read a 4K Blu-ray disc, commonly called a 4K Ultra-High-Definition (UHD) disc. And, of course, you actually need said 4K disc – as in, a disc with content on it that has been specifically designed for 4K resolution at source.
The first two are that complex, but it's the last one – 4K content – that proves the sticking point. At the time of writing, this simply isn't that much pure 4K content out there. Although it's clearly a superior way of viewing movies and series, the actual number of productions that deliver their content in native 4K is still quite small. So, what's an enterprising Blu-ray player manufacturer to do?
Easy. Upscale.
Upscaling is the process of taking content that is not 4K and altering it so that it can be displayed at 4K resolution. Some players do this better than others, but generally speaking, it works quite well. Obviously, it's never going to touch native 4K content for resolution and clarity, but there's nothing wrong with it, and it will still give you an incredible picture. Most of the players on our list upscale, and you can safely buy any of them and enjoy your content in 4K, even if the content itself is not produced in 4K. If you do plan on buying 4K discs, then we recommend going with a slightly more expensive player that can handle them natively. The one to go for here is the OPPO UDP-205, which gobbles up 4K content like a pro, as well as upscaling anything that isn't up to scratch.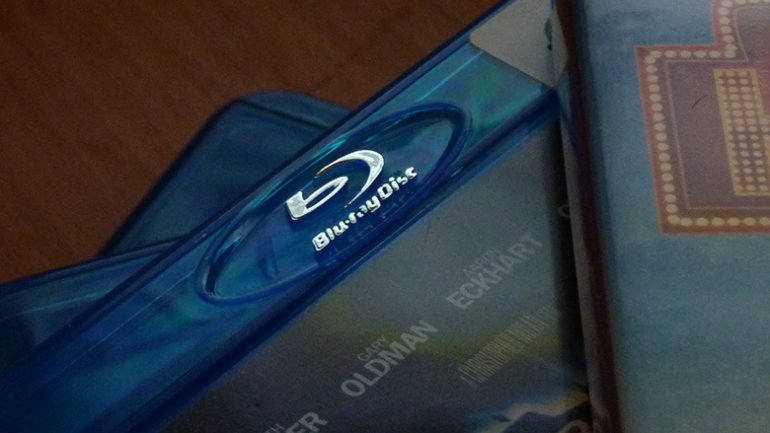 UHD vs. HDR
This is a weird one. The two acronyms actually describe something completely different – but since Blu-ray is a world of confusing acronyms, they are frequently mistaken for one another, or switched. Let's see if we can clear up that confusion.
Let's start with UHD. It stands for Ultra High Definition, and is simply another way of saying 4K. Literally, that's it. They mean the same thing. But, confusingly, many manufacturers will use the term 4K Ultra HD or 4K Ultra High Definition as if the two of them mean different things. It is (as far as we can tell) the result of a pissing contest between Sony and the Consumer Electronics Show as to which term to use, with the result that everybody now uses two terms that mean functionally the same thing. Yes, we know. It makes no sense to us either.
HDR, on the other hand, is something genuinely different. It stands for High Dynamic Range, and it's got nothing to do with the amount of pixels on screen. It's a technology that essentially takes each of those pixels, and increases the brightness. Now normally, the brighter you make a particular image pixel, the closer it would get to blinding white. But the genius of HDR is that users a combination of the pixel's red, green and blue color spectrum to make sure this doesn't happen, with the result that every pixel on screen is brighter, sharper and more clear.
It's important to note that 4K/UHD and HDR are two distinct technologies. You can have a 4K Blu-ray player that also offers HDR, and you can have one that offers HDR but doesn't actually support 4K. The Sony UHPH1 is capable of 4K, but doesn't actually offer HDR. But now you know the difference between these two technologies, you'll be able to pick the exact system you want – because make no mistake, you will pay more for a system that has HDR.
 
Aspect Ratios Explained
Forget about pixel numbers for a second. Let's talk about shape.
Aspect ratio literally refers to the shape of your picture – as in, is it a square (like an old school TV) or is it a rectangle (like a widescreen TV)? Obviously, you need to get the right shape for your TV before you can appreciate your picture, or things will either be squashed or stretched. The easiest way to do this is by using the remote that comes with your Blu-ray player, and navigating through its on-screen menu. You need to tell the player which aspect ratio to send to the TV. The idea is to have an image that fills the maximum amount of space on the TV possible, without any nasty black bars at the top or bottom.
Although manufacturers vary, the most common aspect ratios you'll see are 16:9 and 4:3. The easiest way to find the correct one is simply to navigate through them until the picture is the shape you prefer. Really, that getting too complex, that's all you need to do. Most TVs and most Blu-ray players have reached a standard now whereby they will play nicely together, so you shouldn't have to do much messing around in menus to get this to work.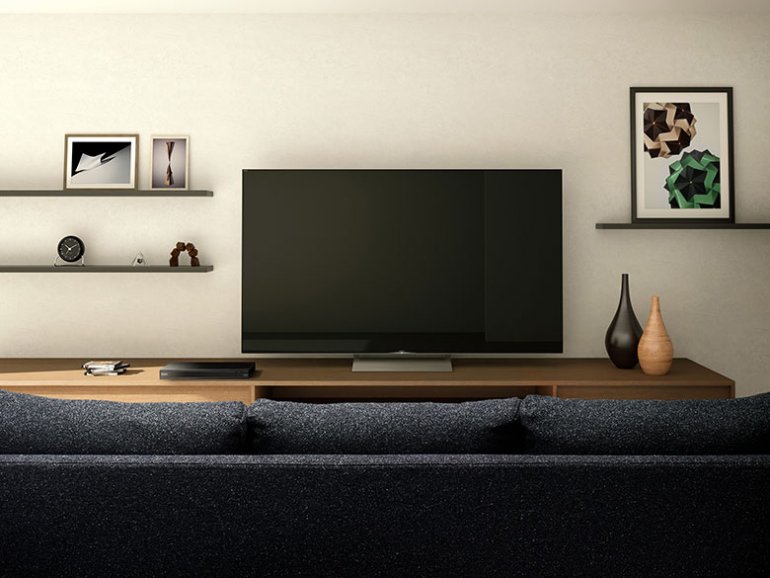 Region Coding Explained
Welcome to the most annoying part of physical media: region codes.
It started with movies. Different movies have different release dates in different parts of the world, because studios are stupid. Those release dates trickle down to when the films were actually released on DVD – for this is a problem that started back when DVD was a thing, and has endured with Blu-ray. Obviously, because they are greedy and, again, stupid, those movie studios didn't want people watching the movie before they were good and ready. So they introduced a little bit of code onto each DVD to make sure that it could only be played in a specific region.
Region A covers the Americas and South East Asia.
Region B is Europe, Africa, Middle East.
Region C Is everywhere else - China, Russia, other bits of Asia.
A Blu-ray player from one region will not be able to play a disc from another. Again: movie companies are stupid. You can change the region of your Blu-ray player if you happen to land up with the disc from outside of your home region, but you can usually only do this a certain number of times before the option gets greyed out on the menu. For that reason, we recommend that you only ever buy discs from your home region. Yes, we know it's annoying.
 
Blu-ray Player Setup Explained
Let's do this using an example: the Cambridge Audio CXUHD.
Connecting this up is actually relatively simple, and involves fewer cables than you'd think. Very obviously, we need to get this player sending its signals to the right places – the visuals to the TV, and the sound to whatever system you have hooked up. For our first example, let's assume that you have a TV, and a soundbar.
Using an HDMI cable, you would connect the HDMI out of the player to the HDMI in of the TV. That handles the picture. Of course, we still need to handle the sound, and for that, we're going to need either an HDMI or an optical cable, running from the TV to the bar. If we use the HDMI cable, we need to make sure that the TV port it's plugged into reads ARC (Audio Return Channel). That way, the TV knows to send the sound signal it's getting from the Blu-ray player to the speakers in the soundbar.
 Now for something more complicated – although, to be honest, it actually ends up being easier. Let's say you have a full surround sound system, with an A/V receiver. In that case, all you need to do is connect the Blu-ray player, via HDMI again, to the HDMI In on the receiver itself. Presumably, you've already got your speakers wired up, and your receiver connected to the TV. All you need to do after that is make sure that your receiver has the correct input selected, then get watching!
There is a third example, although it is much less common. In some cases, you can directly connect speakers to the player itself. The OPPO UDP-205, for example, has analog outputs will allow you to do just this, connecting a full 7.1 surround system. However: you will need to make sure the speakers are individually powered – as in, they have their own built-in amplifiers, or discrete ones attached externally. The reason for this is that Blu-ray players will not have enough juice to power individual speakers. That's not what they are designed to do. Make sure you take this into account if this is the route you want to go down.
O: and you need to obviously connect your player to the mains. We didn't mention it before, because we figured you knew that one already.
Back To Our Blu-ray Player Picks Back To Our Comparison Table
Learn More About Home Theater