Bose Noise Cancelling Headphones 700 ($399)
Type: Over-Ear/Wireless
Battery: 19 Hours
Smart Assistant: Google Assistant, Amazon Alexa, Siri
What We Like: Superb noise-canceling and call quality, very comfortable.
What We Don't: Dull sound, expensive, low battery life.
See the Bose Noise Cancelling Headphones 700
The Noise Cancelling 700 Headphones are meant to be Bose's secret weapon. They are the next salvo in the noise-canceling wars, one designed to take out Sony for good. They are meant to be sleeker, faster, downright better, with cancelation that knocks their Japanese competitor out of the war. But do they succeed? In this review, we break down the sound, design, comfort and fit, packaging and accessories, specs, and more of the Noise Cancelling 700 Headphones. To see how they stack up, check out our list of the best headphones.
 
Sound
Noise-Canceling Performance
Well, that's the big question, isn't it? Do the Bose Noise Cancelling Headphones 700 retain the crown of the best noise-cancelers out there? This is the feature the headphones live and die on. It's the element that – we would strongly assume – most people would want to buy them for.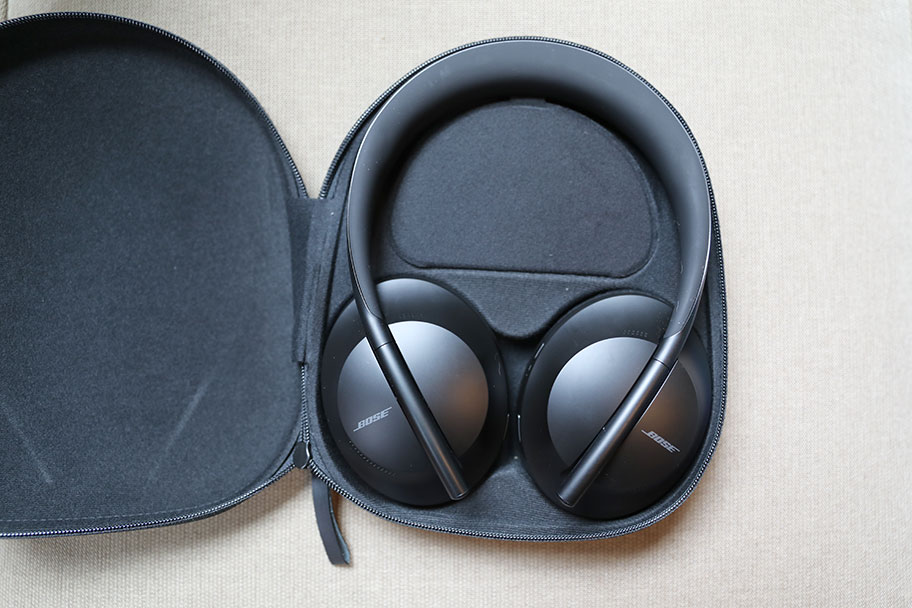 We have a very simple answer to this. Right now, these are the best noise-canceling headphones on the market. The gap between these and the Sony WH-1000XM3 (full review here) isn't enormous – in head-to-head tests, we picked up only subtle differences - but the differences are definitely there. In all cases, the Bose NC 700 took the crown. They provide truly magnificent noise-canceling. (It's a term we will continue to spell with a single letter L, and a hyphen, whatever Bose's marketing department may think. Because we are not savages. Also, we're going to refer to these headphones as the NC 700s because good heavens, that name.)
It's not just the fact that the NC 700 headphones effectively block out the outside world. This is a given - at $400 for a pair, it had better be. Turn these headphones on, and everything outside of your ears is reduced to a very low murmur. It all but eliminates steady low frequency sounds, like airplane engines, and even higher frequency sounds are satisfyingly muffled. If you want to ignore things, these headphones should be your first choice.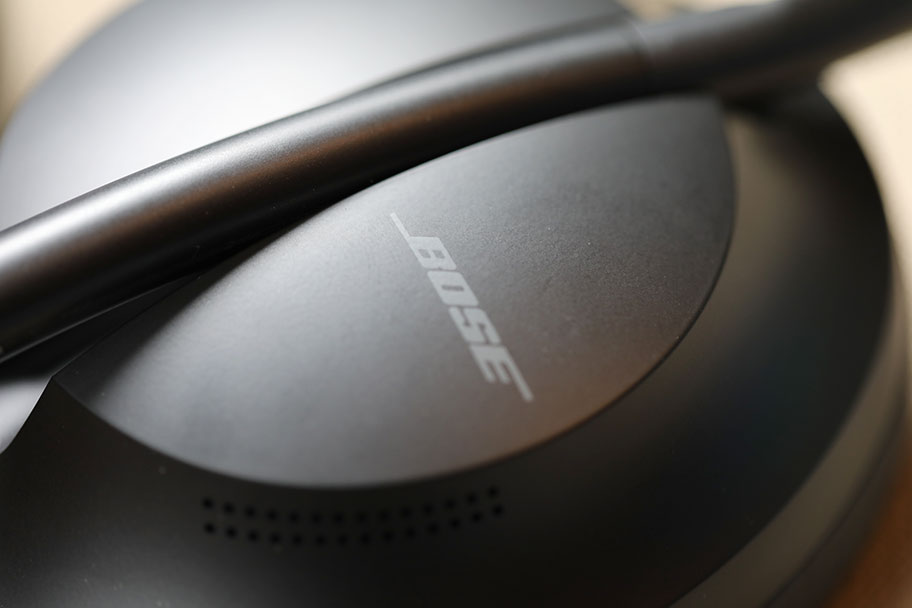 What's even better is that the NC 700 headphones go a little bit further. The Bose Music app allows you to set your chosen level of cancelation, from 0 to 10. You can also save three presets – they default to 0, 5, and 10 – which can be toggled by using a button on the exterior of the headphones. This feature works exceptionally well. It means that you can easily switch the cancelation to almost-off (the 0 setting still has a tiny bit of it active) in order to hear things like conversations and announcements.
Interestingly enough, Bose have steered clear of intelligent, automatic adjustment of the cancelation. You have to do it manually – as opposed to, say, the Jabra Elite 85H (full review here), which did it on the fly. The feature didn't work especially well for the Jabras, which perhaps gives us some clue as to why Bose steered clear of it. But given their emphasis on Augmented Reality – of which we'll describe more in a moment – it's surprising that they didn't.
All the same, we can't say we consider this a negative. In every way, the Bose NC 700 are the best noise-canceling headphones on the market. They take everything that we loved about the old Bose QuietComfort 35 II (full review here) and significantly improve it. That isn't to say these are perfect headphones – as you're about to see, they get as much wrong as they get right. But when it comes to shutting off the outside world, these should be your first and only pick.
Audio Quality
Usually, we take our time when writing about the audio quality of a particular product. We often break it into sections, talking about the bass, the highs, the soundstage. We don't feel the need to do that here. It's very clear that sound quality is not a priority with the NC 700. You don't buy a pair of them because you want perfect audio; you want to be able to hear your music and nothing else. However, that doesn't mean that the audio quality is particularly exciting.
In fact, we'll go further. It's a giant truckload of meh. It makes a half-hearted attempt to emphasise detail, with slightly forward highs and prominent mids. But it somehow manages to do this without providing any real sparkle or excitement. We tried the NC 700 headphones out on a variety of genres, from metal to hip-hop to folk, and it became clear very quickly that any music with even a hint of bass was simply not going to be served well by these headphones. They just didn't have the chops. There's no EQ either - despite an excellent app, there's no way of customizing the sound quality. This is one area where the aforementioned Sony headphones definitely beat the Bose. They may not offer cancelation that's quite as good, but they simply smoke the Bose in terms of sound quality. It's part of the reason why we named them our best headphones of this year.
To be clear: it's not that the sound signature of the NC 700 headphones is necessarily bad. It gets the job done. But for Buddha's sake, these cost $400. That's a lot of money to spend on a pair of wireless headphones. Even if sound quality isn't the primary reason you buy these, it's not wrong to expect excellence here. Or at least something beyond the boring, corporate, middle management audio that these headphones present. As it is, in terms of sound quality, they are easily beaten by several other leading wireless headphones.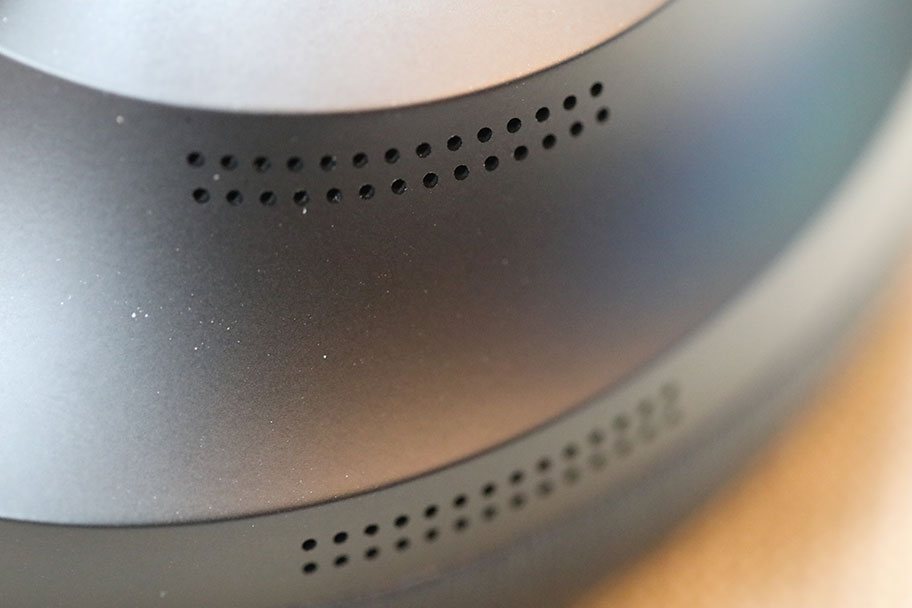 Call Quality
Where they aren't beaten is in the area of call quality. The NC-700 use an array of four microphones combined with the technology known as beamforming, which helps reduce the area of sound that they collect. The result? Crystal clear audio, on both ends of the line. We held multiple conference calls using these headphones and got absolutely stellar results. We suspect that these will give the ever popular Apple AirPods (2nd Gen.) (full review here) a run for their money in the call quality department. There are very few places where a piece of equipment can be said to have performed faultlessly, but in the case of the NC 700s, the call quality is one of them. They absolutely crush it.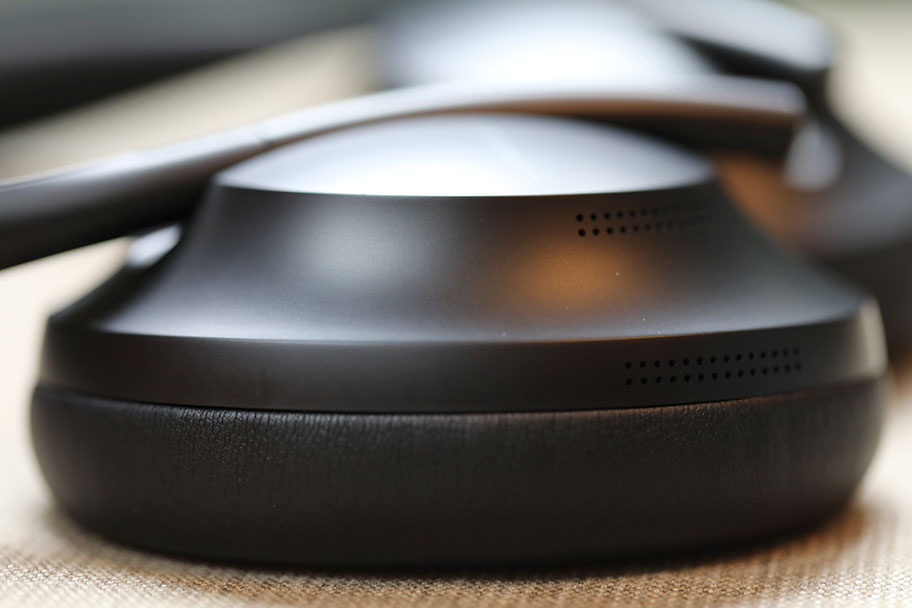 Augmented Reality (AR)
One of the big selling points of these headphones is that they offer augmented reality features. Mostly, this is accomplished by the use of third-party apps. These include Navisens, which help guide you from place to place using voice prompts, and Head Games by Earplay, which – and we aren't making this up – plays a bunch of sound effects to stimulate your imagination while you're walking around.
Full disclosure: we couldn't get any of these to work. We aren't sure why this is; the third-party apps we tried failed to detect our headphones, and there was no way to activate AR through the Bose Music app. Our queries to the company went unanswered. We are going to put a pin in this for now. We simply don't have enough information at the moment to determine whether the AR features are worth your time. We can certainly see the appeal, especially with the voice guided navigation, but right now, we simply haven't been able to get them to function. This may be different if you're testing them in the United States, but we do our testing in Vancouver, BC. We will update as soon as we had a chance to experience these.

Bluetooth
There's no aptX audio here (here's a primer on what that is). But given the lackluster sound, we don't think it makes a huge difference. What you do get is Bluetooth 5.0, which is one of the more recent codecs. It means that dropouts are almost non-existent – even in areas with tall buildings, which can play merry hell with Bluetooth connections, we didn't experience any drops. The range is around 33 feet, and we managed to get to roughly 30 before having any issues. As far as we could tell, there are no issues with the Bluetooth.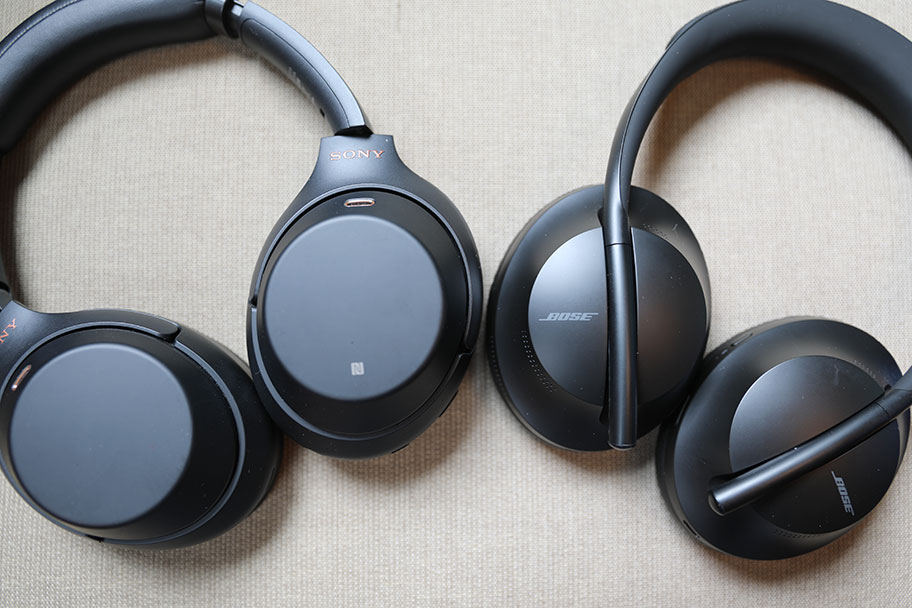 Bose Noise Cancelling 700 Headphones vs. Sony WH-1000XM3
These two headphones are the leaders right now. Nothing even comes close. Jabra gave it a mighty good try with the Elite 85H, but couldn't quite get there. If you're confused about which one to buy, think about it like this. If you're looking for amazing noise-canceling, the absolute best of, and you simply must block out the outside world, go for the Bose - although you will have to be prepared to spend $400. If you are prepared to have slightly less efficient cancelation, which is balanced with much better usability, design, and sound quality, as well as a significantly cheaper price tag ($350), then go for the Sony WH-1000XM3. We consider those headphones to be the best wireless headphones currently available. Furthermore, you can bet that they will almost certainly entrench their position when Sony releases an inevitable update later this year.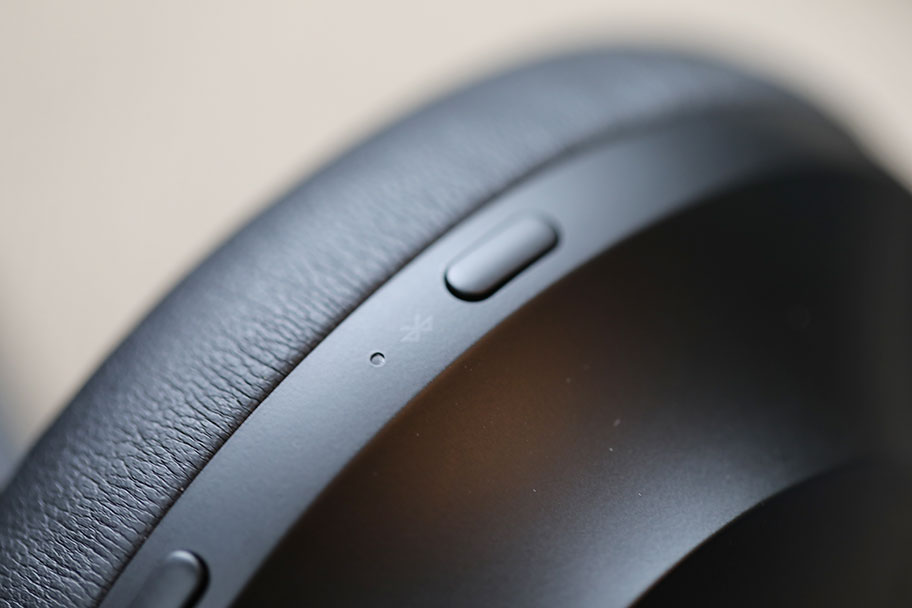 Design
Looks and Build Quality
It's not just the sound quality of the Bose Noise Cancelling Headphones 700 which is a little dull, it's the design. As you can see from the photos, these have been given a complete overhaul from the Quietcomfort 35 II, and it hasn't worked.
We imagine that the design brief was to make the headphones sleek, exciting, and eye-catching. In our opinion, they are none of the above. They are only slightly less corporate. The most striking design feature is the one-piece headband, which juts out past the bottom of the housing, reminding us of an oversized Apple AirPod. This is not a good thing – say what you like about the AirPods' many qualities, but looks isn't one of them.
And there's a bigger problem: the NC 700s just feel so damn cheap. Everything is plastic. The housing wiggles, which is designed to get you a better fit, but doesn't feel good all. The headband isn't leather, but squashy silicon. The design really does feel wasted, like they gave up halfway through. Compare these to the effortless design of the Jabra Elite 85H, which featured distinctive details and beautiful, fabric covered housing, and you'll get the idea. The NC 700s do not feel like $400 headphones.
There are other, even more puzzling issues. If you're wearing the headphones and the correct right-left orientation, and want to hang them around your neck, you can only do so with the inside of the cups pointed outwards. It looks stupid and feels stupid. Perhaps Bose's market research shows that their customers would never do something so louche, but we do, and it's deeply annoying. And unlike the other headphones we've mentioned, these do not fold up. The headband has a pleasing amount of flex, but you are still going to have to use the oversized carry case, or stuff these into a bag and risk damaging them.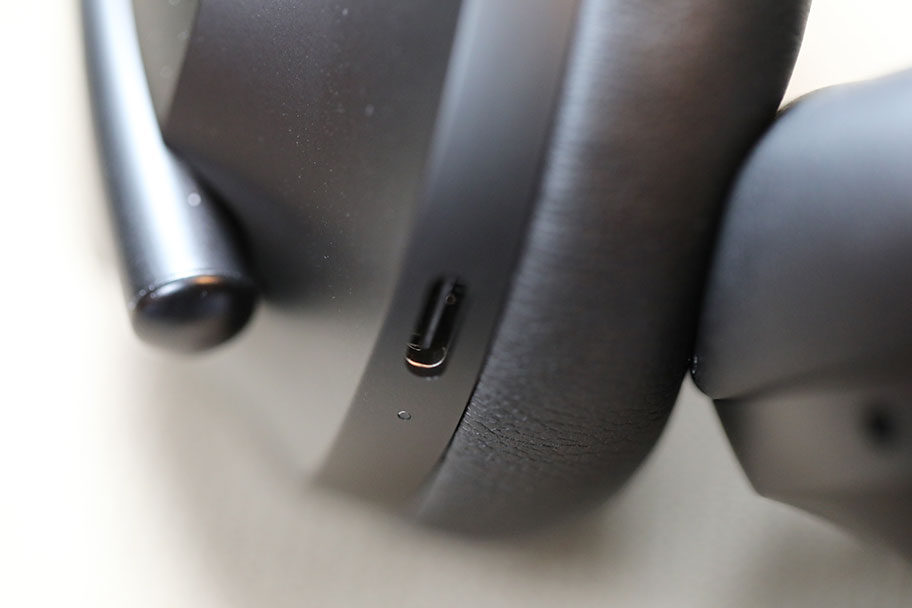 Controls
The NC 700s use a mix of physical and touch controls. We are often very wary of this kind of design decision, but in this case, it works well. It does this mostly by limiting the number of physical controls. You get three: a power button which doubles as a Bluetooth pairing switch, a button to activate your chosen voice assistant, and one to toggle through noise cancelation presets. All the other controls are handled with a simple touch interface on the right cup. This interface works surprisingly well, and is especially precise when it comes to raising and lowering the volume. The design might be a big miss, but the controls get a thumbs up from us. They work exceptionally well.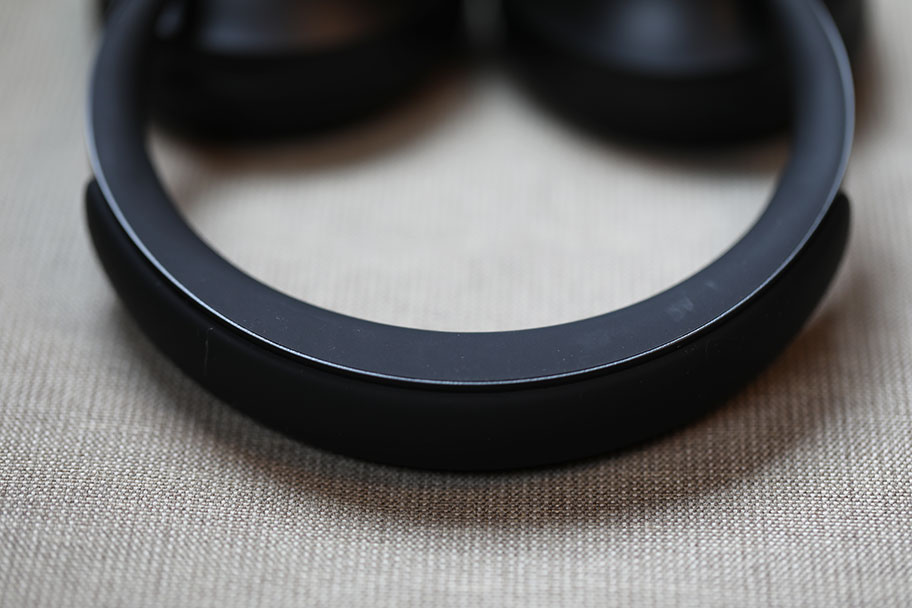 Battery Life
Just when you think these headphones couldn't accumulate any more black marks, they do. The battery life maxed out at around 19 hours for us, with noise-canceling on high and music playing around 60% volume. That's not bad, until you start looking at other headphones. The Sony and Jabra models mentioned previously add several hours with their own tech activated – the Jabra alone tops out at a whopping 33 hours. Even older headphones match the Bose for battery life. The old Sennheiser HD1 Wireless (full review here), which were released years and years ago, boast the same lifespan. We get that there is a ton of new tech in the Bose cans, but the thing is, wireless headphones live and die by their battery life. Battery technology has progressed to the point where anything less than 22 hours shouldn't be acceptable. It will still last you a transatlantic flight, but you'll have to recharge at the other end.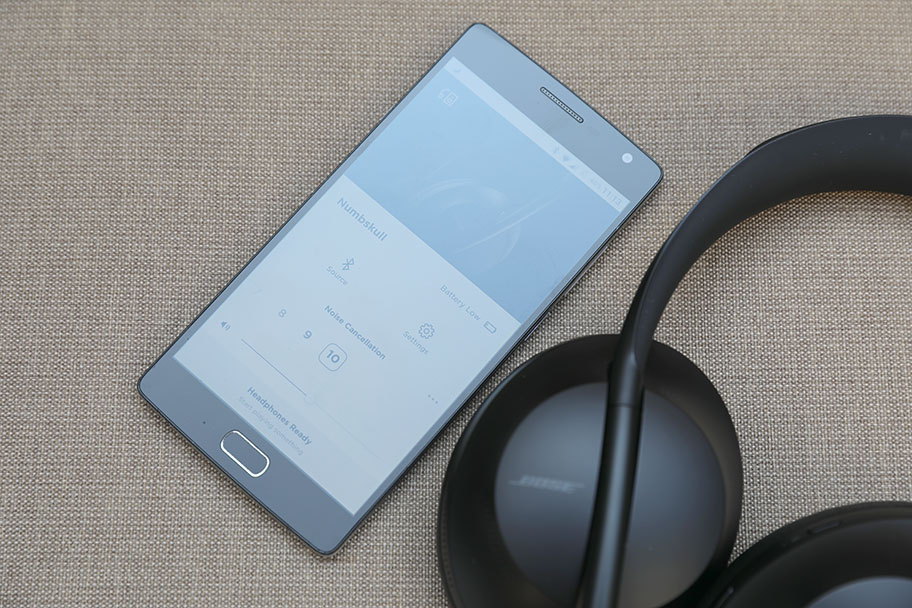 Bose Music App
We may not be able to access the augmented reality features in the Bose Music App, but we are able to access everything else quite easily. The app, available on both iOS and Android, is absolutely gorgeous. It's slick, responsive, and clean, and it's very simple to both connect the headphones and adjust them to your liking. Doing things like tweaking the noise cancelation preferences is simple and effective. You can't actually play music from the app, which is a little puzzling, but as long as you have a streaming service on your phone (or a bunch of files) you can listen to them once connected via Bluetooth.
One gripe: the voice of the headphones that Bose uses to inform you of battery life and whether or not you are connected is ridiculously robotic. Compared to the smooth voices of the Sony and Jabra headphones, it's something of an embarrassment – a decidedly uncool little reminder of what you're wearing. And speaking of wearing…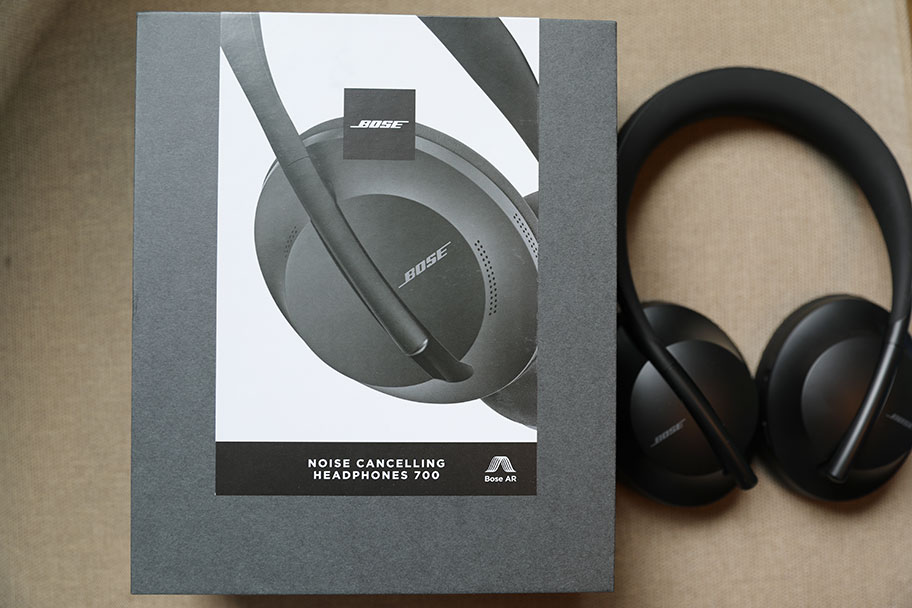 Comfort & Fit
The NC 700s weigh exactly the same as the Sony XM3s (9oz), and the lighter profile definitely helps. Despite the slightly dubious construction, the headphones are exceptionally comfortable to wear for long periods. The leather ear cups are decently squashy, and we had no issue with wearing these headphones for long periods of time. While we may have had misgivings about how wiggly and floaty the ear cups were, there's no question that it enables you to get a decent fit. Height adjustment is easy, too, and it means that you don't have to have the bottom of the headband sticking out below the housing if you don't want to.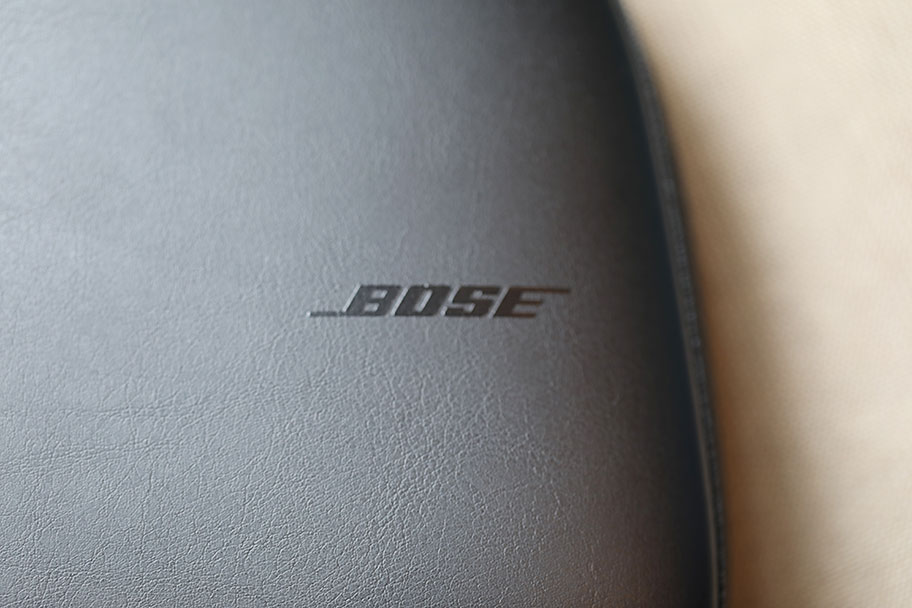 Accessories & Packaging
One of the biggest pleasures of the QuietComfort 35 IIs was the case they came in. It was not only a comfortable size, but also had an exceptionally handy mesh pouch on the back. When we were travelling, we would frequently take the headphones with us and use the pouch to stash our passport and phone. The case that comes with the NC 700s isn't nearly as good. While we do like the flip up compartment lid inside, which houses a charging cable and a 3.5 mm auxiliary cable, we just can't warm to the standard clamshell design. It feels just a little too big and ungainly. Largely, this is due to the fact that the NC 700s don't fold, meaning you have to put them in the case as they are. It's a small annoyance…but as you've probably gathered if you've read this far in the review, these headphones are a bunch of small annoyances
What We Like
The Bose Noise Cancelling Headphones 700 have superb, best-in-class noise-canceling.
The call quality of the NC 700s is incredible.
The headphones are comfortable to wear for long periods.
 
What We Don't
The sound quality of the Bose Noise Cancelling Headphones 700 is very dull.
The headphones feel cheap, despite their expensive price tag.
The design and look of the NC 700s is a failed attempt to look cool.
 
Comparison Table
*NC = Noise-Canceling
**Batt. = Battery Life
***Imp. = Impedance
****Sens. = Sensitivity

The Competition
Both the NC 700s and the Sony WH-1000XM3 have gotten quite a lot of discussion in this review already – appropriately so, as they are direct competitors. You get the Sonys if you want better sound, and the Bose if you want better noise-canceling. Perhaps we should sum it up with a quote from our review: "We've seen plenty of other reviews that say they prefer the cancelation of the Sony headphones to that of the Bose, but we disagree. It's a small difference, but Bose are still on top." We said these about the old QuietComfort 35 IIs, but we believe it applies here as well. For the record, the Sonys cost $349, and the Bose cost $400.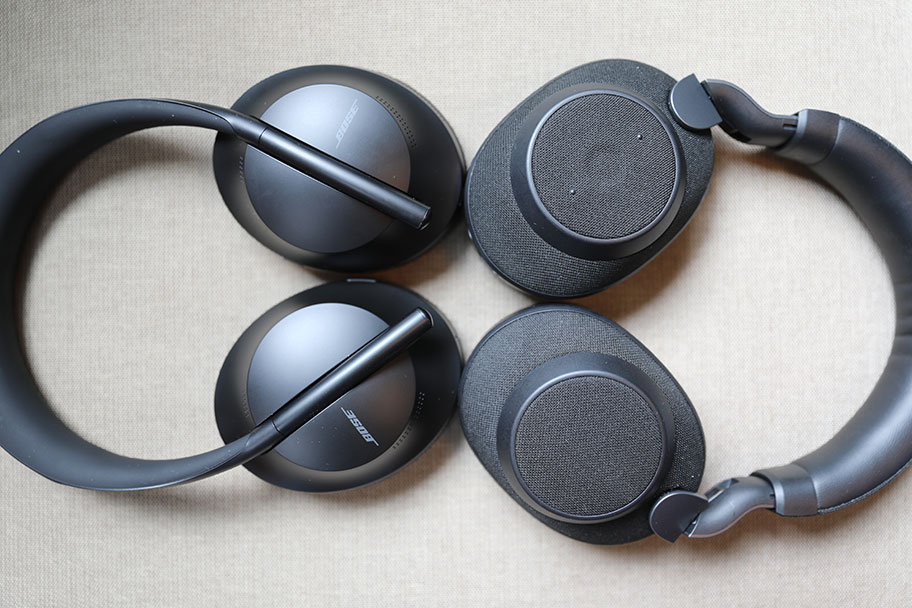 If you don't like either the Sony or the Bose, then might we suggest the Jabra Elite 85H? They are significantly less expensive than either, at $300. For now, they are available exclusively via Best Buy – a little annoying, but not a deal breaker. And while the sound quality and cancelation aren't quite as precise as the two big dogs, we adored the design and versatility of these headphones. The 85H are an absolute joy to use, and an excellent budget alternative.
One pair of headphones you can steer well clear are the Beats by Dre Studio3 Wireless. They are awful. Genuinely poor. While the noise-cancelation is possible, the sound is just atrocious, and the build is clacky and annoying. Also, it's staggering just how expensive these headphones are, even a year or two after release. They are the same price as the Sony WH-1000XM3s, and don't offer nearly as much value. You can avoid these.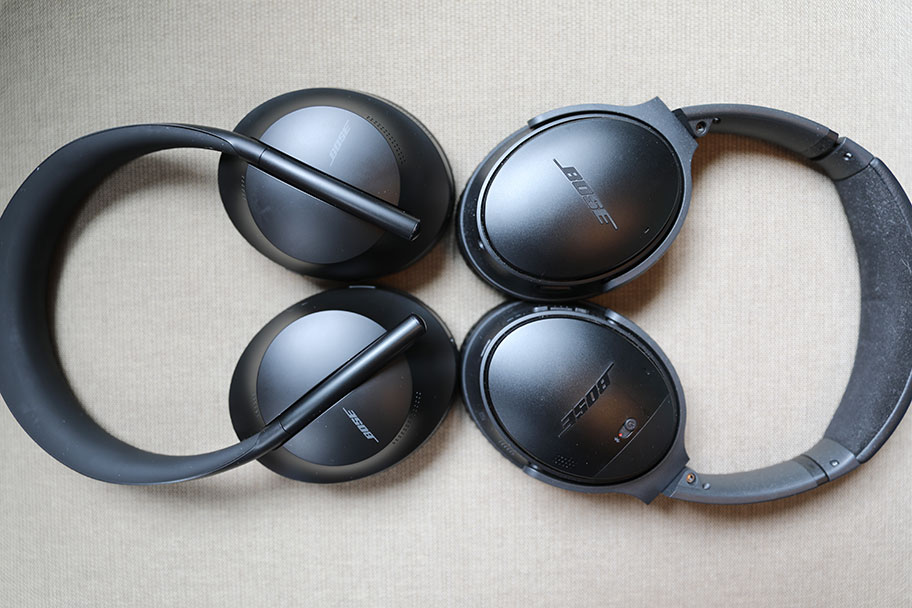 If you want to save some money, check out the older Bose QuietComfort 35 II. The noise-canceling technology is still excellent, and you'll pay around $50 less than the newer NC 700s. We fully expect the price to drop even further as the model gets older. These headphones perform exceptionally well, even now, and they do it without trying to look cool. Yes, the design is dull, but at least they know it.
See the Bose Noise Cancelling Headphones 700 See the Best Headphones
Learn More About Headphone Audio