Hi. We're The Master Switch
We write about the world of audio gear. We like headphones, amps, home theater systems, speakers, projectors, soundbars, TVs, radios, dogs, coffee and really good bourbon.
Our approach is simple. We believe audio writing should be awesome. It should be fun, well-written, smart, and give you exactly the right information. We don't believe in bombarding you with pointless stats, super-nerdy breakdowns, or fetishising audio companies. If a piece of gear isn't up to scratch, we'll let you know about it. If it's so fantastic that it makes us want to peel our clothes off and run naked down the street screaming its praises, we'll let you know that too.
We don't do shootouts or benchmarking, and you will never see a frequency spectrum on our site, unless there's a damn good reason for it. Those things all have their place, and anybody who wants them is welcome to hang out there. Over here? We'll be turning the volume up and handing you a beer.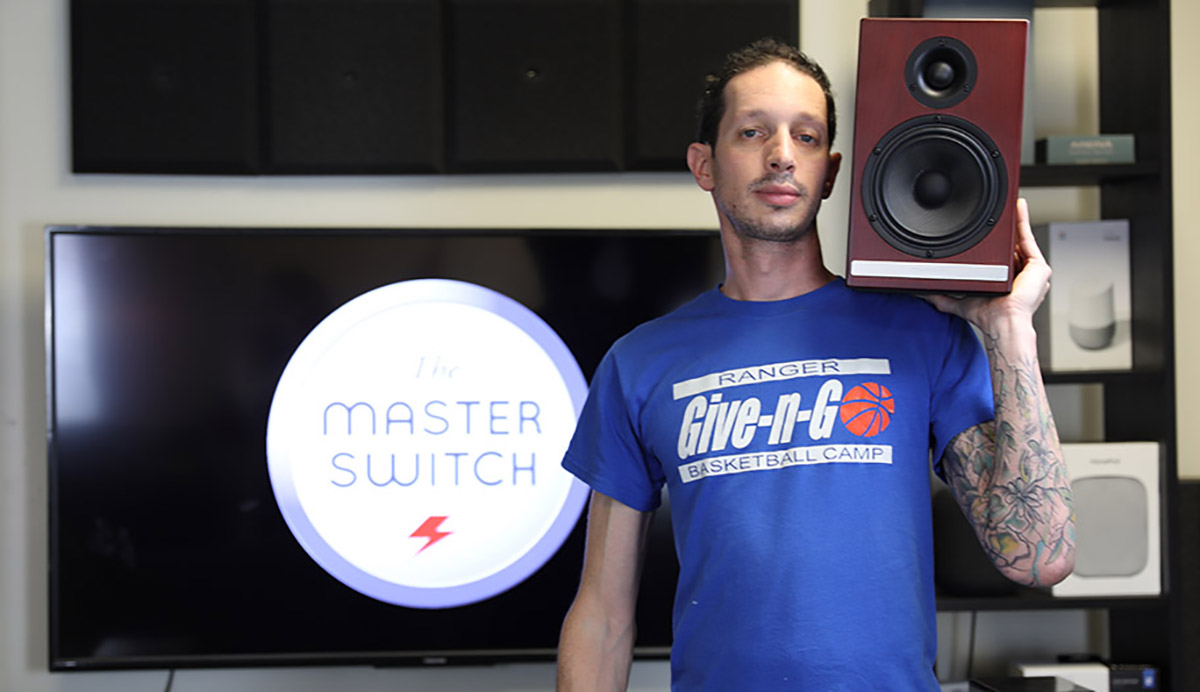 Our Team
Rob Boffard is the Editor of The Master Switch. He's a South African who lives in Canada, because you can't snowboard in Johannesburg. He's been with The Master Switch since 2014, starting off as a writer for their audio section, and becoming editor when the site became a purely audio-focused publication in 2016. He has written the equivalent of three novels' worth of audio advice for the site, and what he doesn't know about headphones and speakers could fit into a 3.5mm plug socket.
He trained as an audio engineer with a background in sound design. He did this at a journalism school, so his career has been a nice mix of the two. He spent years writing for publications like Computer Music and Music Tech Magazines, creating tutorials on sound design, mixing, and music production - and in the process, discovering that he enjoyed explaining to people how to get great sound. He also spent several years working at a creative agency in London, where he produced a staggering number of radio ads, and several for Spotify. Yes, those were his fault. Rob also wrote music journalism for The Guardian and Wired Magazine. He has terrible hair and too many tattoos.
David Wilkinson is the co-founder of The Master Switch and our sister website, Switchback Travel. His love for the outdoors was rooted firmly while growing up in Boulder, Colorado. After receiving a law degree from the University of Michigan, David decided to shun the traditional routes and seek to create the website he always wished had existed. Somewhere along the way, he ended up with The Master Switch and us. Now, we just spend all of his money at IKEA and bother him while he's camping.
J.P. McCarvel co-founded The Master Switch with David. He's an international man of mystery with a serious travel bug, and has lived and worked in Singapore, Seattle, San Francisco, and Austin - among many others. He handles the site's finances, and is in charge of dealing with our mad requests for $10,000 headphone amps and cardboard cutouts of Daenarys Targaryn. He also has a cute dog named Bernie, who gets more screentime in our meetings than he does.
 
Our History
Searching for reliable information about audio gear online should be easy. In reality, the majority of tech sites are a confusing mess of advertisements and dubious lingo.
On a rainy day in 2013, with the vision to change this, Seattle-based J.P. McCarvel and David Wilkinson formed The Master Switch. They wanted to offer easy-to-read buyer's guides, reviews, and articles across a wide range of consumer electronics categories. David also runs the rather awesome Switchback Travel, our sister site, and J.P. handles the nuts and bolts of our business.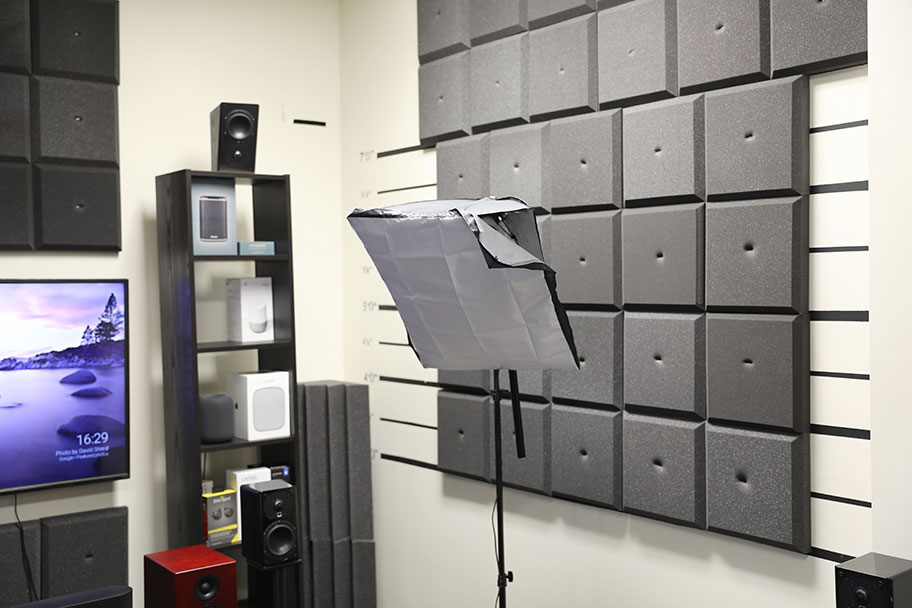 How We Use Photos
We take most of our own photos. But, if a piece of gear isn't available, or Rob broke it, we use photos from Flickr. We only use photos that are explicitly marked for commercial use under Creative Commons, and we always give credit. If you see your photo on our site, and you aren't happy with it, please get in touch. There's a Contact button on the menu bar below.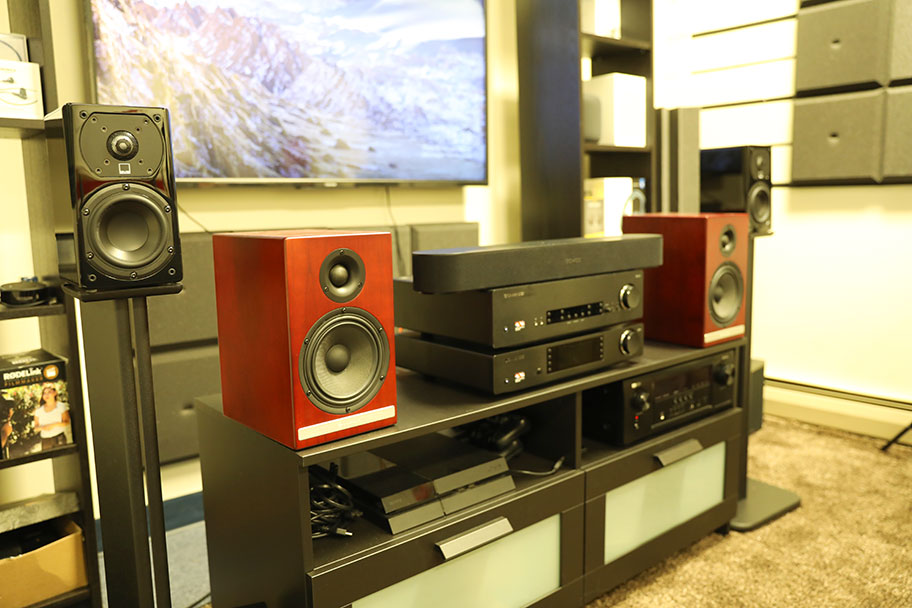 How We Make Money
You'll notice that there aren't any ads on our site, and no pop-ups. That's deliberate. We think those things get in the way, and make your experience worse.
Instead, our revenue comes from Amazon. We are what's known as an Amazon Affiliate. If you visit Amazon after clicking on a link on our site and buy something - even if it's not what you originally clicked on - we get a small percentage, at no cost to you. The best way to support us, if you like our stuff, is to visit Amazon (or one of our other affiliates) from a link in one of our articles, and buy something.
By the way: we will NEVER select gear based on whether it's available on Amazon or not. Many of the links on our site go direct to the manufacturer. We prioritise telling you about great gear over making money.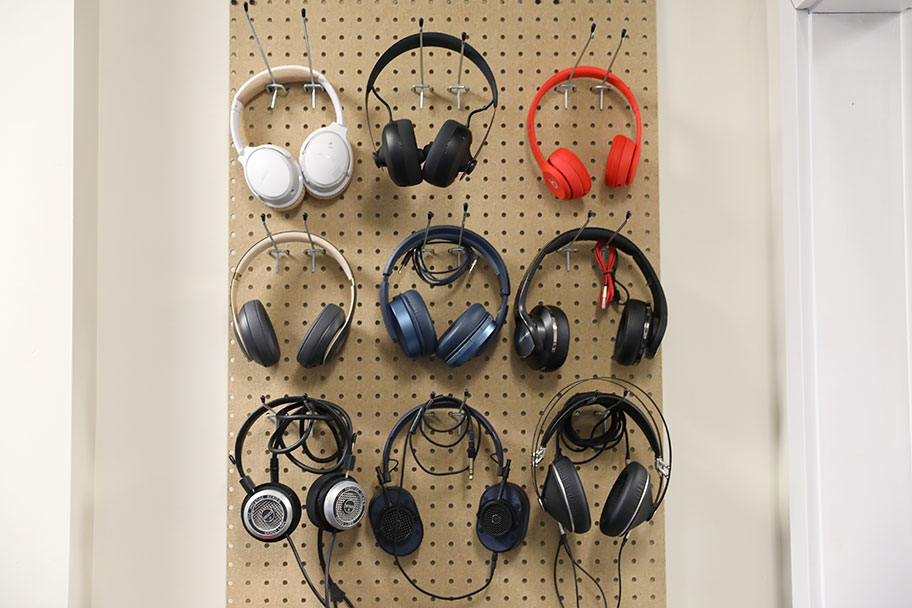 Our Review Policy
We regularly get sent products for review - our testing room is constantly in flux, with new gear always cycling in and out. We try, under all circumstances, to give products at least a month of testing before writing our review.
We don't care if the product in question is made by God herself - every review highlights strengths and weaknesses, and nothing will make us tell you a product is worth your time when it isn't. Reviewing is subjective, and each writer will have his or her own quirks, but we're proud of the reviews we publish. And we actually like it when you disagree with us about our opinions! We go in-depth on a product's design, sound quality, packaging and accessories, and always let you know where it's best used. We'll also name the products we tested something with, in case you're interested. Our review process is straightforward and clear, and we always return products to companies on request. Want your gear reviewed? Read our full review policy.
 
Our Roundup Policy
We spend a lot of time on our equipment roundups. These breakdown the best 15-18 products in each category, explain why we picked them, and offer buying advice to help you make an informed decision. We also go deep on stats for the products. And, if we have one, we'll link to a full, in-depth review of each product. Nobody bribes us to put their gear on the list - it's entirely up to us. Getting onto a Master Switch list is a massive achievement, and a piece of gear earns it by being better than everything else.
The lists aren't exhaustive. We'll say it again: the lists aren't exhaustive! If your favorite sub/speaker/pair of headphones isn't there, it's not because we think it sucks. We're familiar with most audio brands, but we're not Deep Mind - there are always brands we haven't heard of yet. If you think a piece of gear should be on a list, but isn't, drop a comment and tell us why! We may not agree, but we'll certainly check it out.
And listen: we're not perfect. We make mistakes. We're a small team without an army of fact-checkers and sub-editors - sometimes a stat or a feature slips past us. If you see an error, let us know so we can fix it.