It's very easy to get a decent pair of headphones. For a few hundred bucks or less, you can score yourself a very classy pair. But sometimes, you just need to cut loose. Sometimes, you just need to break the bank, go deep, and invest in something that will last you that years, and deliver the best sound you've ever heard. That's what we're going to do, right here. Whether your budget is $5,000 or $500, we're going to present the absolute pick of the best high-end cans available.
 
How We Choose:
Before we get started, a couple of caveats. Firstly, no electrostatic headphones on this list - which means no Sennheiser Orpheus or HiFiMAN Shangri-La. These require some fairly intensive equipment to run, and we felt like they could be in a roundup of their own. Secondly, we've combined over-ear and in-ear models, meaning that over-ears dominate this roundup. To us, that felt OK. It didn't feel like the experiences were different enough to warrant separate lists. Sound quality across the board is excellent, and there's little separating these headphone types that a lot will come down to personal choice.
Beyond that: we looked hard at value-for-money, the kind of sound offered, how each model compared to others, and how easy they were to drive (in other words, whether you needed an amp or not). Please feel free to disagree with us, by the way, by posting in the comments at the bottom. 
 
Our High-End Headphone Picks: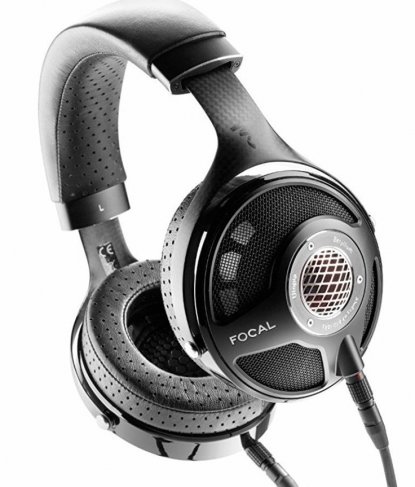 Impedance: 80Ω
Sensitivity: 104dB
Drivers: 40mm
What We Like: Ultimate sound.
What We Don't: Ultimate price tag, "interesting" looks.
These are the best headphones on the planet. Nothing even comes close. You can argue as much as you like about the Abyss Diana, the ZMF Eikon, and other high-priced models, but these are just better. In our full review, we said, "There's only one conclusion here, and that's that you should buy these immediately, if you can afford to. They are the single easiest Editor's Choice award we've ever given out." You'd have to make one hell of an argument to knock this off the top spot.
There's good reason for the enthusiasm, as the sound is incredibly open and rich. It also helps that they have a reasonably high sensitivity, meaning they can be driven by a variety of amps. Despite the science-fiction looks, there's absolutely no doubt in our minds that these are the best high-fidelity cans on the market right now. They offer better clarity than the LCD2C, better comfort than the Abyss Diana or the HiFiMAN HE1000, better overall sound quality than every single pair of cans on this list, and they have virtually no flaws to speak of. They are, for the foreseeable future, the best headphones available right now, and we will fight you if you disagree...Read our in-depth review
See the Focal Utopia
 
Impedance: 70ΩSensitivity: 130dB
Drivers: 106mm
What We Like: Delivers LCD2 sound at an unbelievable price point.
What We Don't: Height adjustment brackets and overall comfort aren't as good as they should be.
We adore these headphones. We awarded them an Editor's Choice award when we reviewed them, for the simple reason that they offer the best value of any pair currently available. They take the original LCD-2's rich bass and unbelievable depth, and wrap it in a wallet-friendly package. Sure, you lose the wood cups and the hard travel case, but who cares? These are absolutely out of this world.
We do wish that AUDEZE had fixed the clunky height brackets, and they aren't as comfortable to wear as they should be, but the audio quality they offer is just unreal. These quickly became our favorite headphones, and they match up very well with competitors in the $1,000-and-up range. While we love cans like the ZMF Eikon, we'd stack the LCD2C up against them any day. By the way, while the official name is LCD2C, we've seen these referred to as the LCD2 Classic...Read our in-depth review
See the AUDEZE LCD2C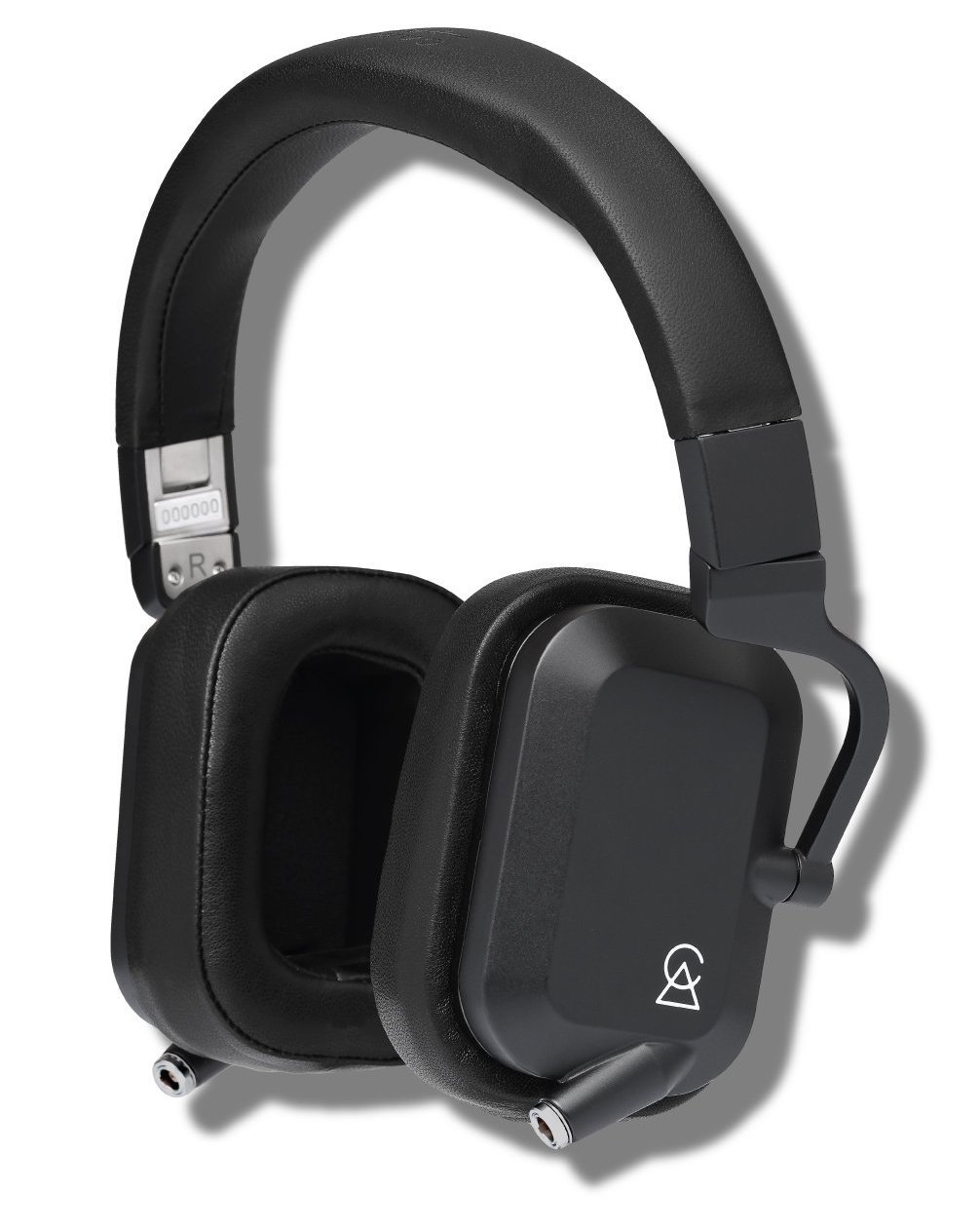 Impedance: 38Ω
Sensitivity: 100dB
Drivers: 42mm
What We Like: Lightweight and easy-to-drive.
What We Don't: The LCD2C's (above) offer better value.
First things first: while we love the Cascade over-ears from Portland's Campfire Audio, we vastly preferred the AUDEZE LCD2Cs in a listening test. They just offered far better value and – we thought – slightly better, more engaging sound.
However, simply because the Cascade is beaten out by one of its competitors doesn't mean it's not worth your time. This is an excellent headphone, with a lot to recommend it. Unlike the LCD2C, the lightweight frame is comfortable to wear for long periods. And the sound is outstanding: rich and warm, with a good amount of color. The bass is excellent, swamping your ears with gorgeous low-end. These headphones are, in our opinion, the best closed-back model available – and their slim frame and easy power requirements mean you can take them with you. Something you definitely can't say about the Focal Utopia…
See the Campfire Audio Cascade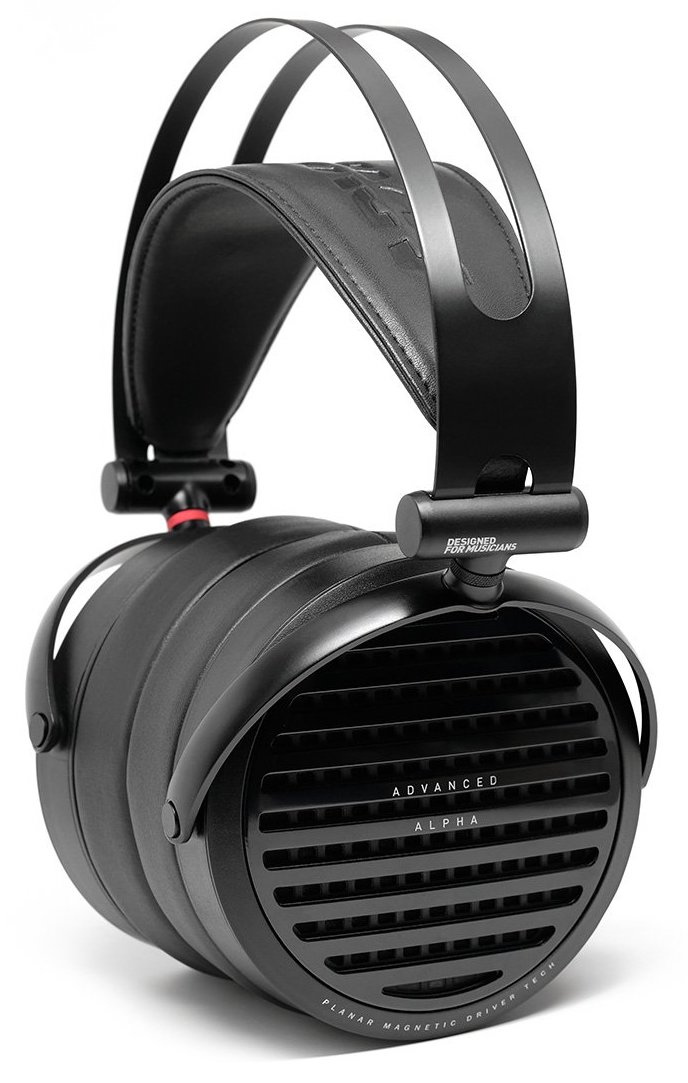 Impedance: 34Ω
Sensitivity: 90dB
Drivers: 96mm
What We Like: Rich, powerful audio quality at a great price.
What We Don't: Lacks the dynamism of the LCD2Cs.
Goodness gracious, these headphones are fun. ADVANCED isn't an especially well-known company, but their Alphas are among the most enjoyable planar headphones we've ever heard. They're never going to beat the LCD2Cs, which continue to hold the crown, and arguably will for some time. But for under $500, these aren't going to be beaten. Having said that: do not buy off Amazon. For some ungodly reason, they are offered there for $1,400(!)
The sound is immensely rich and powerful, delivering a shot in the arm to whatever song you put through it. The headphones are comfortable, too, and although the design is ever-so-slightly barebones, they manage to look good. If the world were just and good, ADVANCED would replace Beats as the headphones of choice for most people. The world is neither just, nor good, but that doesn't stop you from enjoying these. And yes: they are much, much better than comparable models from OPPO and Monoprice...Read our in-depth review
See the ADVANCED Alpha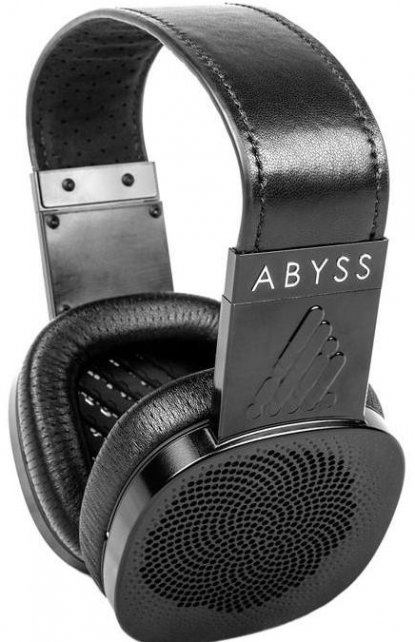 Impedance: 40Ω
Sensitivity: 91dB
Drivers: 63mm
What We Like: Genuinely ups the ante on its predecessor.
What We Don't: Sensitivity is a little low.
Abyss are a boutique headphone-maker that specialise in ultra high-end stuff. This is their flagship model, and it shares at least one thing with companies like Grado, in that it makes you look like a 1960s spaceman. The square design and all-black housing takes some getting used to, but from the moment you place these on your head, you'll be in absolute audio nirvana.
It's the new iteration of the AB-1266 Phi, on this list previously, and we adore it. It doesn't have the clarity of the Utopia - or, arguably, the deep bass of the LCD4 - but it's still stellar. They are thinner, lighter, more comfortable than their predecessor, making them an easy entry on this list. Be warned: the sensitivity is relatively low, so you'll have to pick your amp carefully. You can read more about that in the Buying Advice section below. And fair warning: while these absolutely deserve a place at the top of this list, they can be hard to find on sellers like Amazon, at least for a reasonable price. It may be worth buying direct if you decide to take the plunge. If you do, we can absolutely guarantee that you're in for one hell of a ride.
See the Abyss Diana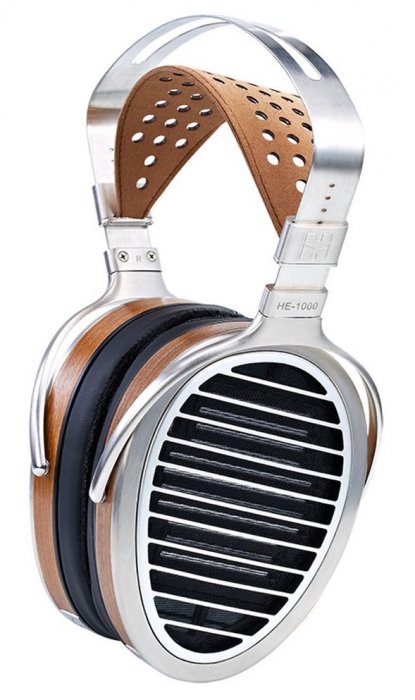 Impedance: 35Ω
Sensitivity: 90dB
Drivers: Unknown
What We Like: Lightweight, comfy, excellent sound.
What We Don't: A little difficult to power.
Although it will still benefit from a decent amp (and will absolutely sing with a really good one) thanks to its relatively low sensitivity, HiFiMAN's monster will deliver good sound no matter what, with a nanometers-thick planar driver that delivers accurate, highly impressive sound. There's a very good reason why audiophiles love this particular pair of cans, and we think it's a lock for this list for the foreseeable, easy.
We really like the design, too, including the grille-style open backs. It's comfy, lightweight, and capacious. Initially, we weren't sold on the pad material, but we came round. While this isn't going to beat the Focal Utopia or the LCD-2, it's a good high-end planar option that remains one of the best out there. By the way, HiFiMAN do offer a far more expensive pair of headphones, the Susvara (which we've also, confusingly, seen spelled Suvara by some retailers), but we think these offer better value-for-money. Yes, we know - trust us, they do.
See the HiFiMAN HE1000 V2
 
Impedance: Unknown
Sensitivity: Unknown
Drivers: Unknown
What We Like: Probably the best earbuds available.
What We Don't: Unavailable specs.
Usually, we get a little bit antsy when we can't find the specifications for individual models. In this case, we're going to make an exception. Not only do Noble Audio make some of the finest audio gear on the planet, but the original Kaiser was an absolute beauty. 
We don't have many earbuds on this list (yes, we know they're technically in-ear monitors, but that's a pain in the backside to type, so how about you cut us some slack and save our aching fingers?) but these definitely qualify – not only for the wonderful sound with its immensely warm midrange, but for the fact that you can run these of conventional smartphone, no amp required. Oh, and each side has ten drivers. Ten! Overkill as a descriptive term doesn't quite cut it. And if this doesn't quite do it for you, the company has several models that we could have easily added to this list, including the legendary Katana and the significantly-more-affordable (and equally sweet looking) Savanna. Compared to the Andromeda below, these offer more refined sound, but you could easily go for those if you wanted to spend a little less and still get something good in your ears.
See the Noble Audio Kaiser Encore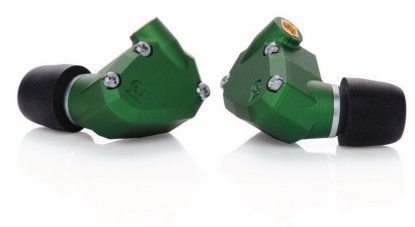 Impedance: 12.8Ω 
Sensitivity: 115dB 
Drivers: Various 
What We Like: Stellar sound, distinctive color and design…
What We Don't: Which may not be for everyone.
Slowly and surely, Campfire Audio's range of in-ears has been winning fans across the world. It's not hard to see why. With their distinctive astronomical naming scheme and their great color options (buying or modding the Andromeda in anything but green will see you shunned), they've become a fixture on the headphones circuit. Of course, that would mean nothing if the sound wasn't up to par, and trust us: it very much is. This high-sensitivity in-ear is mint. Not quite as clean as the Kaiser above, but still excellent.
The company uses 3D printing, which is becoming a more common technique among headphone companies. It's used to shape the acoustic chamber in each housing, and the five drivers on each side are more than able to handle anything you can throw at them. Among in-ears, you'd have to look very hard to find better audio quality – only models like the Kaiser Encore, in our opinion, are better. Add to that the anecdotally great customer service, and the fact that the in-ears are made in small batches and each inspected by hand before they are shipped out, and you've got a real winner.
See the Campfire Audio Andromeda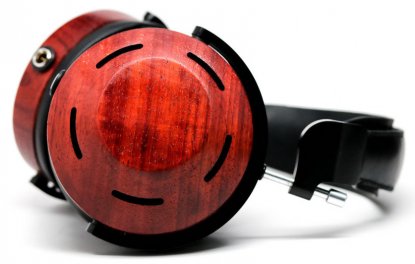 Impedance: 300Ω
Sensitivity: 99dB
Drivers: 50mm
What We Like: Outstanding, deeply human design.
What We Don't: Treble could be better.
ZMF's Zach Mehrbach is a dedicated headphone modder-turned-manufacturer, and his Chicago company puts out arguably the most beautiful headphones on earth. The Eikon (the bigger brother of the Atticus) has some truly stellar design, with a signature ported housing that can be had in a variety of different woods, including cherry, padauk and camphor. It's the kind of thing that only Fostex (whose cans aren't on this list) have really gotten right before, and if these headphones had even slightly better sound, they'd probably be near the top of this list.
That's not to say the sound is bad – just slightly lacking in the treble department, which we wish was a little more refined. All the same, what you're getting here is an absolutely gorgeous pair of headphones, delivered with a deeply human touch that we wish other manufacturers would replicate. ZMF has a planar model, the Auteur, that has just been released, and we've been promised a unit for testing. After that arrives, the Eikon (and other models) might face some stiff competition!
See the ZMF Eikon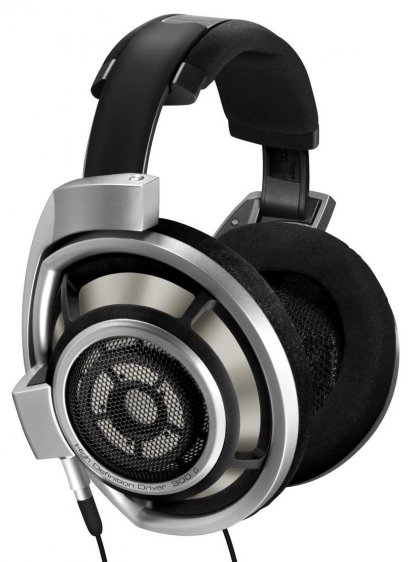 Impedance: 300Ω
Sensitivity: 102dB
Drivers: 56mm
What We Like: A true classic, with sound to match.
What We Don't: Geeky design.
There's this idea – which we find ourselves continually referring back to – that a few years have to pass before something can be considered a classic. And despite the innumerable models that Sennheiser has released since 2009 – when the HD800 was released – this still holds a special place in our hearts. We could have put any high-impedance model from the company on this list, including the equally legendary HD600s, which we go into in a lot more detail below, but this is where our heart is at. You'll never part us from our 800s.
The distinctive Sennheiser sound and the unique looks are still visible at audiophile conventions today, and it's easy to see why this is considered an excellent baseline reference headphone for testing things like new amps. Even if you couldn't be bothered with all that, this is a sound investment that will reward you for years to come. It's one that has genuinely stood the test of time, and although the looks and design might turn some people off, the sound it is absolutely unimpeachable. O.G. status. If you want a Senn, and have the money, go for these: where the HD600s are the workhorse, these are the thoroughbreads.
See the Sennheiser HD800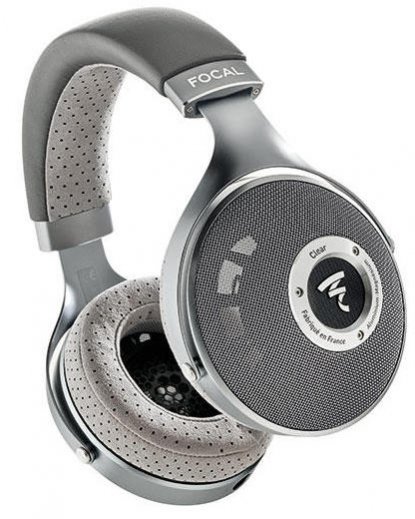 Impedance: 55Ω
Sensitivity: 104dB
Drivers: 40mm
What We Like: Refined, classy sound.
What We Don't: Focal is muddying the waters a little in this price range.
Good things first. These are a fantastic pair of headphones which are an absolute joy to use. Normally, there has to be a very good reason for us to repeat manufacturers on a given list, but we got no such qualms here. We spent a month with the Clears recently, and they wowed us with their clarity and refinement, and the ability to open up the sound.
However, while the French company are dominating the headphone market with the superlative Utopia, they seem to have gotten a little confused in the slightly lower price ranges. This model is intended as a bridge between Utopia and the cheaper Elear – it shares the latter's design, while slightly refining the sound – but you could argue that you get just as much fun out of the cheaper Elear. The company is also muddied the waters with a Massdrop-only Elex model, and at this point, we are finding it a little bit hard to keep track. We love the clear, but it seems a little bit unsure of its place in the headphone ecosystem...Read our in-depth review
See the Focal Clear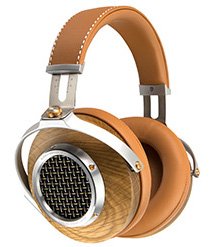 Impedance: 25Ω
Sensitivity: 98dB
Drivers: 52mm
What We Like: Stellar looks, solid sound.
What We Don't: Can't really hang with the models above it.
OK: this surprised us. Klipsch is a company that is far better known for its speakers and subwoofers, not its headphones. But they do know their audio, and there's no denying that the Heritage HP-3 is absolutely bloody gorgeous, easily one of the most attractive headphones on this list. It matches up well with the MEZE 99 Classics, below, And it more than holds its own in terms of sound. While it's never going to compete with the ZMF or the Sennheiser models above, there's a lot to love here.
The tight bass, intricate detail and warm mids will satisfy just about anyone who loves their sound. These lack the sound spread of the HD800s, above, and can occasionally be a touch harsh on the highs, but these are minor points. At less than a pound, these are very light and comfortable indeed, and the build quality is outstanding, with a choice of woods that allows you to pick between ebony, walnut, and oak. You even get a headphone stand thrown in. This model is perhaps the dark horse of this list, and it's definitely not going to be unseating the Focal Utopia, but it absolutely deserves its place here.
See the Klipsch Heritage HP-3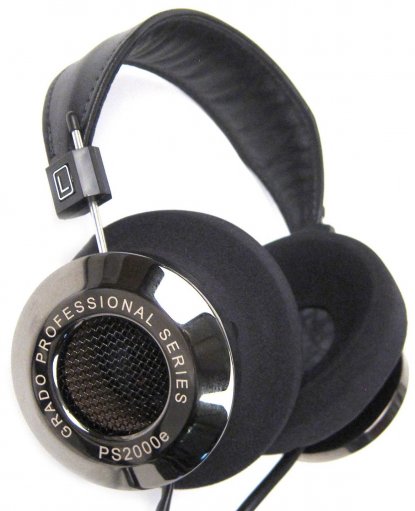 Impedance: 32Ω
Sensitivity: 99.8dB
Drivers: Unknown
What We Like: Grado's legendary house sound.
What We Don't: Not enough of a jump from the PS1000E - and it's far too expensive right now.
One of the biggest problems we had with the PS1000E, which featured on this list previously, with its comfort. Grado cans have never been comfortable, but the PS1000E was often genuinely difficult to wear. It's hugely encouraging, therefore, to see that the company's newest model, the PS2000E, makes a real effort to fix this. The pads are soft and squashy, and the leather headband feels fantastic. And in terms of sound, when Grado say this is the best pair of headphones they have ever made, they weren't kidding. The open-back design and the Brooklyn company's absolutely legendary signature sound is one hell of a combo.
But: we are not sure that it justified $1,000 price boost. Yes, we like the comfort, and yes, the sound magnificent… but we would struggle to recommend these over something like the AUDEZE LCD-2s, or a second-hand pair of LCD4s. Unless you are a serious devotee of the Grado sound, there are other headphones you could get that justify the pricetag a little bit more. While they absolutely deserve to be on this list, and are a worthy replacement for the PS1000E, we expected a little bit more bang for our buck here.
See the Grado PS2000E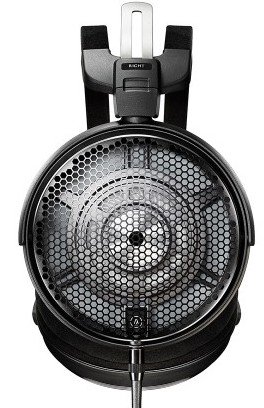 Impedance: 420Ω
Sensitivity: 100dB
Drivers: 58mm
What We Like: Breathtaking sound.
What We Don't: Not the most exciting pair of cans - and quite tricky to drive.
No prizes for design here. This is what appears in the dictionary next to the word Headphones – or would, if the dictionary had pictures. They are a big, clunky, pair of cans that would do Princess Leia proud. The most exciting thing about them – the almost obscenely open housing – is probably what will turn most non-audiophiles off. They look intimidating, like you need an electrical engineering degree just to stand close to them.
But holy hell, do they sound good. We use the word breathtaking very deliberately, because that was the effect we got when we listen to these. They offer precision that is really only matched by things like the Focal Utopia, and although they aren't quite as much fun to listen to or use, there's no denying the audio quality is absolutely top-notch. So why so low on the list? Well, it's not just the design; it's the price, which we think is a little bit too high right now, especially when you could get the equally excellent ZMF Eikon for slightly cheaper – although you will miss out on that reference grade sound.
See the Audio-Technica ATH-ADX5000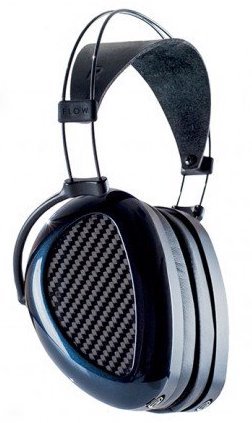 Impedance: 13Ω
Sensitivity: Unknown
Drivers: Unknown
What We Like: Indie cred - and you'd hardly realise they're closed-back.
What We Don't: Sometimes hard to find.
Few headphone manufacturers have been as energetic or as focused as Mr Speakers. Their Ether C was on this list previously, and since we last updated, they put out a truly extraordinary closed-back model that we think does everything the Ether C does, at a far more attractive price. The cans come in an open version as well, if that's your thing, but we somehow prefer these, which offer tighter, more exciting sound.
Not only is it more striking than the Ether C, with its distinct teardrop shape, but it's also one of the few closed-back planar headphones available (the OPPO PM-3 being the other) that makes it onto this list. One listen should make the reason why obvious. These sound absolutely terrific, driven by a patented driver design, which they call V Planar, and which uses a pleated surface to move more effectively. The result? Tight bass, clear tone, and superb balance. While it may often be a little difficult to track these down – you'll either have to rely on dodgy-looking Amazon listings, go through the company direct, or hope that your local hifi store stocks them – they are absolutely worth tracking down. And to be clear: we vastly prefer these over the PM-3, which despite also being a closed-back planar, doesn't offer quite the quality levels.
See the Mr Speakers ÆON Flow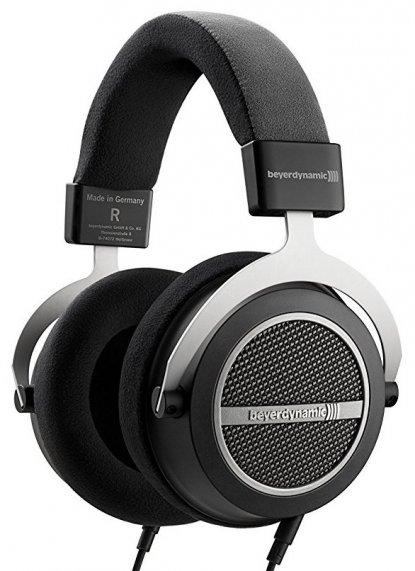 Impedance: 250Ω
Sensitivity: 102dB
Drivers: Unknown
What We Like: Clear and neutral sound, superlative comfort levels.
What We Don't: A little dull, perhaps?
If this list were about comfort alone, then the Amiron Home headphones would be at the very top. They offer absolutely extraordinary comfort, thanks to the microvelour pads and band, and although they are not particularly light in weight, they feel virtually weightless when they are on your head. We go so far as to call these the most comfortable headphones ever made – or at least, in the top three of all time. You'd get them if you value this particular aspect over all others. Compare these to the Sennheiser HD800s - the Senns offer better sound, but can't touch the Beyers for comfort levels.
And although the color scheme, styling and accessories are a little dull, the sound does match the construction. It's clear, sweet and neutral, adhering to the Beyerdynamic house sound, presenting the material in the best possible light without ever giving undue coloration. If you like your music precise and clean, then these will make you very happy indeed. We think they are at a reasonable price, too – there are plenty of far more expensive headphones that we think don't justify their pricetag. With the Beyers, you know exactly what you're getting for your money. Although to this day, we're still not sure what Amiron means… Read our in-depth review
See the Beyerdynamic Amiron Home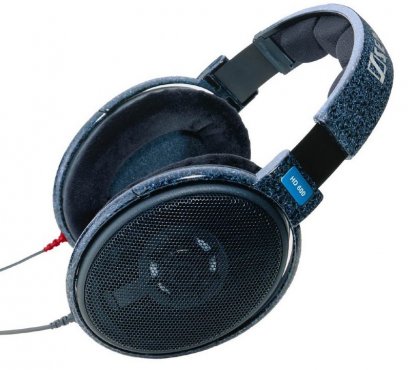 Impedance: 300Ω
Sensitivity: 97dB
Drivers: 40mm
What We Like: Sound that's stood the test of time.
What We Don't: Bit of an old warhorse! And you need a decent amp to drive them.
You may very reasonably ask why we're putting a pair of headphones that is almost twenty years old on this list. We wouldn't do so if we didn't have a damn good reason, and that reason is simply that these headphones are as good today as they were when they were released. Other models have been replaced or superseded with new technology and better driver tuning, but this is like the Illmatic of headphones. It's lightning in a bottle, and it hasn't been bettered since. Even today, this is a firm favorite among audiophiles, and we'd be crazy not to include it here.
While they're not going to beat the precision or depth of the bigger models, the HD600s still go toe to toe with headphones that cost twice as much, like the Beyerdynamic Amiron Home, above. They are renowned for being able to respond well to a huge range of amplifiers – which you will definitely need one of, due to their high impedance – and for their ability to accurately translate sound. They are far from the most current model, and you should expect their construction to be a little barebones and unsophisticated, but match these with a Schiit stack, or something like it, and you'll be witness to one of the great pairings in audio. By the way, you may be asking why we chose these instead of the HD650s, or the 598s, both of which are a little newer. The answer? The HD600s sound better. Sometimes it is just that simple. Sennheiser recently released the HD660, a newer version - we'll spend a little more time with it, and get back to you.
See the Sennheiser HD600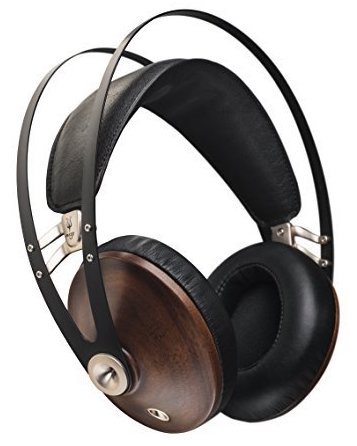 Impedance: 32Ω
Sensitivity: 103dB
Drivers: 40mm
What We Like: Probably the most gorgeous mid-range cans ever made.
What We Don't: Dodgy in-line microphone.
The AUDEZE and B&W cans may offer technically-more-accomplished sound, but none of them are quite as beautiful as the 99 Classics. Romanian maestro Antonio Meze has built a truly spectacular pair here, which are among the most beautiful audio objects we've ever seen. We regularly use our pair for pleasure listening, outside of work - and when we, who live and breathe headphones and amps, use a piece of gear in our downtime, you know it's going to be good. 
The detail, fit, and finish are extraordinary, and the wooden earcups are an absolute pleasure. The sound is balanced, precise, and elegant, and although it's not going to trouble the LCD-2s, it's still a stupendous pair of cans for the amount of money they're asking. We had a great time with these when we reviewed them, so much so that it genuinely pains us to put them this low on the list. Please don't mistake that as an indication that they are bad. On the contrary, they are genuinely special, if not quite as elite as some of the others...Read our in-depth review
See the MEZE 99 Classics

 
Comparison Table:
| Headphones | Price | Impedance | Sensitivity | Drivers | Type | Weight |
| --- | --- | --- | --- | --- | --- | --- |
| Focal Utopia | $3,895 | 80Ω | 104dB | 40mm | Dynamic | 1lb |
| AUDEZE LCD2C | $799 | 70Ω | 130dB | 106mm | Planar | 1.1lbs |
| Campfire Audio Cascade | $1,314 | 38Ω | 100dB | 42mm | Dynamic | 13.5oz |
| ADVANCED Alpha | $500 | 34Ω | 90dB | 96mm | Planar | 14oz |
| Abyss Diana | $3,000 | 40Ω | 91dB | 63mm | Planar | 11.6oz |
| HiFiMAN HE1000 V2 | $2,999 | 35Ω | 90dB | Unknown | Planar | 14.8oz |
| Noble Audio Kaiser Encore | $1,850 | Unknown | Unknown | Unknown | Balanced Arm. | 0.7oz |
| Campfire Audio Andromeda | $1,099 | 12.8Ω | 115dB | Various | Dynamic | 0.7oz |
| ZMF Eikon | $1,300 | 300Ω | 99dB | 50mm | Dynamic | 1.1lbs |
| Sennheiser HD800 | $1,093 | 300Ω | 102dB | 56mm | Dynamic | 11.5oz |
| Focal Clear | $1,499 | 55Ω | 104dB | 40mm | Dynamic | 1lb |
| Klipsch Heritage HP-3 | $1,199 | 25Ω | 98dB | 52mm | Dynamic | 15.5oz |
| Grado PS2000E | $2,695 | 32Ω | 99.8dB | Unknown | Dynamic | 1.54lbs |
| Audio-Technica ATH-ADX5000 | $2,700 | 420Ω | 100dB | 58mm | Dynamic | 9.5oz |
| Mr Speakers ÆON Flow | $800 | 13Ω | Unknown | Unknown | Planar | 12oz |
| Beyerdynamic Amiron Home | $599 | 250Ω | 102dB | Unknown | Dynamic | 12oz |
| Sennheiser HD600 | $299 | 300Ω | 97dB | 40mm | Dynamic | 9.1oz |
| MEZE 99 Classics | $309 | 32Ω | 103dB | 40mm | Dynamic | 9.2oz |
Want Even More Master Switch? Sign Up For Our Weekly Newsletter!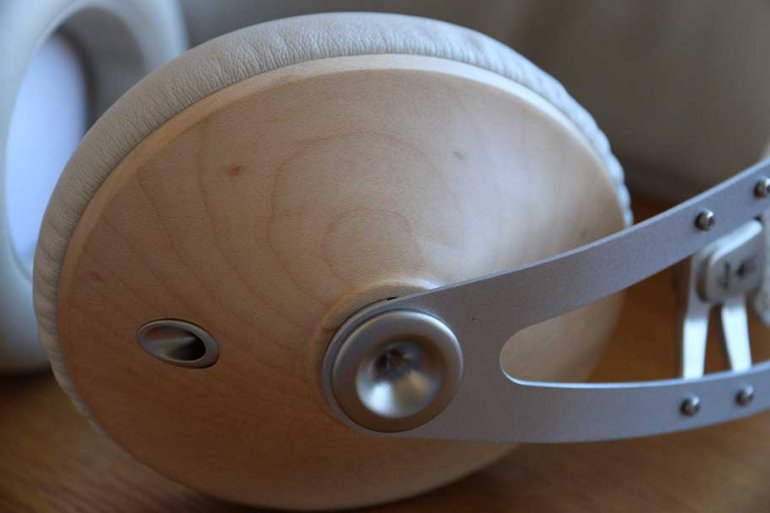 Buying Advice:

Headphone Design: Over-Ear vs. On-Ear vs. In-Ear
If you're about to invest in a pair of high-end headphones, then it might be worth knowing the key pros and cons for each of the three main types. If you already know your headphones, you can probably skip this section. These classifications essentially describe the construction of the headphone. Over-ears fully enclose the ear; on-ears sit on top of it, leaving the side exposed; and in-ears are much smaller units that slot directly into the ear canal. They all have their own advantages and disadvantages. Over-ears typically provide larger drivers and better sound quality, but can be heavy and bulky, and aren't really suitable if you're claustrophobic. On-ears compromise a little on the sound quality (and you won't find any on the list above, although you will in our list of the best wireless headphones) but tend to be lighter and more portable. Finally, in-ears are the lightest of all, but can be an acquired taste due to the fact that they are often uncomfortable to use for long periods. They don't, however, compromise on sound quality.
The more committed to audio quality you are, the more likely you are to go for a big pair of over-ears that you can listen to in one place (preferably with a good amp). Portability means you'd be going for a pair of in-ears or on-ears. Really, it's down to what you find comfortable, so if you can, try and audition a few types before you buy. By the way, there's a myth that over-ears are intrinsically superior to on-ear or earbuds. Wrong. Plenty of those models offer superb sound quality, and there are plenty of reasons to choose them. If you wear glasses, for example, you might find that over-ears are uncomfortable to wear for long periods of time. In this case, on-ears may be a better option.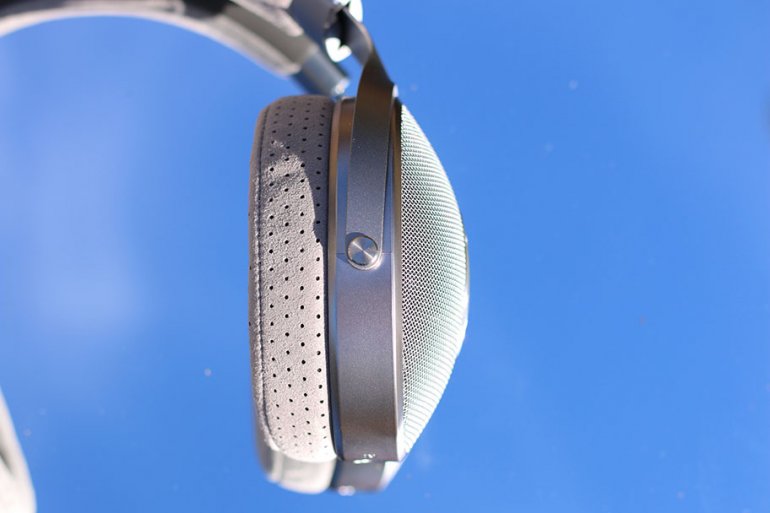 Closed-Back vs. Open-Back Headphones
The idea of closed-back and open-back headphones can be confusing, until you know what to look for. It's something that can make a major difference in sound quality - so it's worth knowing about. The term refers to the outer part of each can. Closed-backs (sometimes referred to as sealed headphones) are completely closed-off, with the inner workings of the headphones hidden away. Open-backs, on the other hand, leave it exposed, usually protected behind a rigid mesh grille. The best closed-back headphones on our list are unquestionably the Campfire Audio Cascade, which cost $1,250 (although we have seen them price for less, if you shop around).
As we said, this has to do with sound. Open-backs sound better, as they allow air to pass through, and interact with the audio produced by the drivers. This makes the headphones sound more open and natural. They also have the benefit of looking extremely cool. Closed-backs are the opposite, with the drivers and electronics hidden away, and they don't sound nearly as good. Case in point: the number one pick on this list, the Focal Utopia, is open-back.
Why not go for open-backs as a matter of principle? Bleed. When applied to cans, this word refers to how much sound leaks out when music is playing, and open-backs leak a lot. Even at low volumes, anyone around you will be able to clearly hear what you're listening to, and they probably won't appreciate the enhanced audio quality. If you do the bulk of your music listening alone, then by all means, go for this. But if you plan on using your cans in company, then go for a pair of closed-back ones.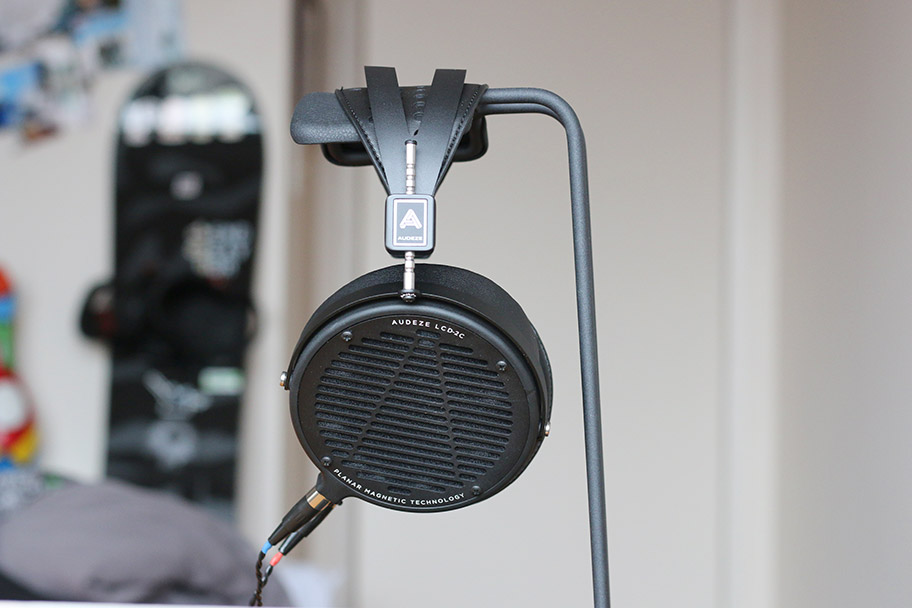 Impedance Explained
We put a lot of emphasis on impedance here at TMS – and with good reason. In terms of headphones, it's probably the single most important spec there is. It can tell you how much power you need to drive a headphone, and how accurate that headphone's sound is likely to be.
Impedance refers to the electrical resistance of the headphones. It's not just about how much voltage and current they can take, but how much they need to operate properly. We could get deeply technical here, but the upshot is this: the higher the impedance, the more power you will need to drive the cans. Any pair with an impedance of less than 32 ohms (Ω) can be taken to an acceptable level without an amp. 32-100 ohms is a little bit of a grey area – you'll probably be able to run cans in this range off mobile devices, but the result won't be quite as good. Over 100 ohms? Yeah, you're going to need a separate amp. These are just not going to work off your smartphone. Low impedance isn't bad, by the way - far from it. The Campfire Audio Andromeda, an impeccable pair of buds, have a very low impedance of around 12.8 ohms, meaning they can be driven off a phone, or even a small audio player.
You might also ask why you would go for a high impedance anyway? If everything else is equal, why settle yourself with extra power requirements? Because higher impedance means the headphones are more able to accurately reproduce the sound without artefacts. Usually, a pair of headphones with a high impedance figure means that you're in for a fun time.
 
Sensitivity Explained
If impedance is the most important thing to know about a pair of headphones, then sensitivity comes as a close second. It's not absolutely essential to know it, but it can give you an idea of just how loud the headphones are likely to be. It's a measure of how efficiently the drivers in the cans make sound – or, more prosaically, how loud they will get from a constant source of one milliwatt. The higher the sensitivity (which is measured in decibels, or dB), the more likely the cans will be to respond to a larger variety of players or amps. Ones with lower sensitivity need slightly more power, but you can drive them at higher volumes for longer, whereas those with high sensitivity prefer more moderate volumes. Example: most of the headphones on this list have a sensitivity above 95dB. But the Abyss Diana hovers at around 91dB – and its predecessor, the AB-1266 Phi, was even lower, at around 86dB.
That means that at the same amount of power, the Diana won't be quite as loud as other models. Again, this isn't necessarily a huge problem, especially with headphones, but it's worth bearing in mind. By the way, we've only touched on topics like impedance and sensitivity here. We go into a lot more depth, with many more practical examples (and a nifty explainer video!) In our full explainer of headphone specs.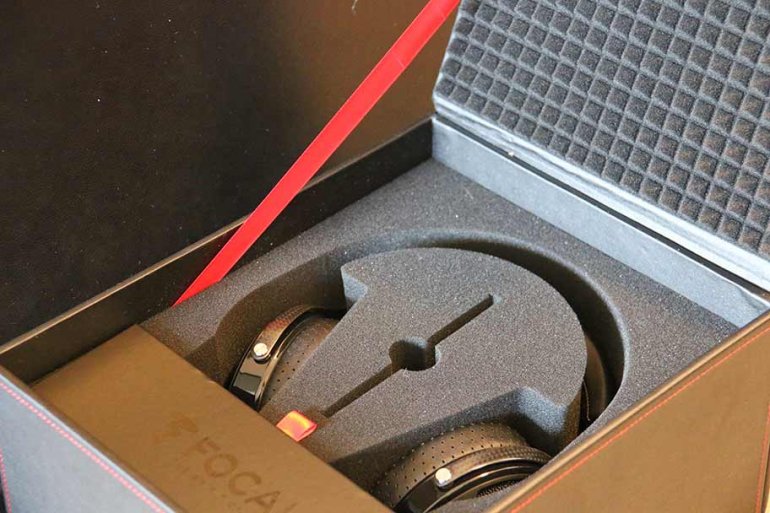 Headphone Driver Types Explained: Dynamic vs Planar vs Electrostatic
When you're looking at the models in the list above, you're going to see a few terms continually popping up. Among the most common are things like dynamic driver, magnetic planar, and electrostatic. While understanding these is a little less important than understanding things like impedance and sensitivity, they're still worth breaking down. They refer to the method a pair of headphones uses for getting sound to your ears, and we're going to lay out the three main ones as simply as possible.
Dynamic drivers are by far the most common – the kind of thing you'd find in most cans you can buy at the store. In these, sound is transmitted by a moving coil of very thin wire which reacts with a magnet, moving the speaker diaphragm and producing sound. It's a relatively inexpensive method, and in terms of sound quality, it's by far the least desirable. This does not – repeat, not – mean it is bad. The Focal Utopia, at number one with a bullet on our list, are dynamic driver headphones, and they wipe the floor with just about everything else. But when compared with the other two types below, it's probably the most common type of driver.
Planar magnetic headphones are renowned for the delicacy of their sound. The HiFiMAN and AUDEZE models above, among others, use it. Instead of using a coil of wire, these models spread the magnetic force across the diaphragm. This requires stronger magnets, but produces infinitely better sound. You're also probably going to need a more powerful amplifier to get these working as they should be. They are usually, but not always, more expensive than standard dynamic driver headphones. Case in point: the amazing AUDEZE LCD2C, at number two on this list, aren't quite as expensive as the dynamic-driver Utopias at number one, but cost very little in comparison.
Electrostatic models are in a whole class of their own – and we elected to steer clear of them here, as they're overkill for just about everybody. They use an electrically-charged diaphragm, made of mylar, sitting between two conductive plates – one charged negatively, the other positively. The movement of the diaphragm produces the sound. Electrostatic cans are unwieldy, expensive, and hard to use, requiring specialised amps – even if they sound utterly glorious. We might not have featured them here but, if you're interested, manufacturers like Stax are still dominating the field.
You do also get balanced armatures. These are unique to in-ears, and often contain multiple drivers, consisting of coils, suspended between magnets and wrapped around metal armatures. An armature, by the way, is a metal core that connects the magnets.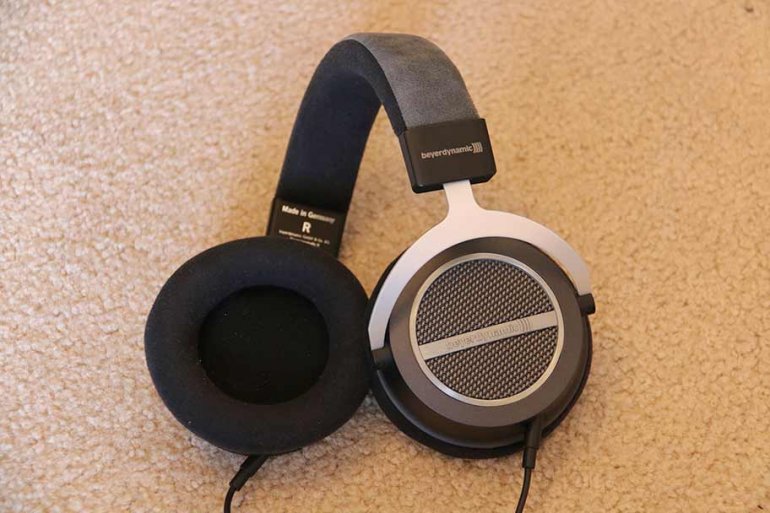 Driver Size Explained
Drivers are the part of the cans that produce sound. Generally, you have two of them, one left and one right, although some headphones do have more - the 1More Triple Driver Over-Ear headphones come to mind. Think of the drivers as tiny little motors that convert the audio signal into something you can actually hear, using a combination of diaphragms, magnets and coils to vibrate, and produce sound.
Drivers are measured in millimetres (we're not entirely sure why, when so many other sound equipment measurements are in inches). The actual figure we give is a little misleading - it's arrived at by using a very complicated mathematical formula that takes into account the overall surface area of the driver, and at this point, we're just going to tell you that a 50mm driver is bigger than a 40mm driver. By the way, don't be too freaked out if a manufacturer doesn't give the size of the driver – it's far less important than the impedance and sensitivity. The Noble Audio Kaiser Encore, for example, has no driver size listed – and we don't care, because it sounds awesome.
As a general rule, the larger the driver, the more powerful the sound. That being said: it doesn't necessarily mean better sound. Not always. It's far more important to note what the driver is made out of, which will have are far more dramatic effect than a few extra millimetres. These materials may include things like aluminum or beryllium, each of which have their own distinct sonic characteristics. Don't, in other words, be fooled with the manufacturer trumpets a huge driver size. In practical terms, it may mean very little.
 
Do I Need A Separate Headphone Amp? 
Not always - but it sure helps. An amplifier - and you can get dedicated amplifiers that will do exactly the job you need, including portable ones - offloads the task of increasing the power of the audio to a separate box. Whether you go for a desktop one or a portable one, they can vastly change your audio experience. Any headphones with an impedance of over 100Ω are almost certainly going to need a separate amp. And even if the impedance is much less, virtually any pair of headphones will sound stratospherically better when you plug them into one.
But how do you match them? What amp do you go for? Simply make sure that the output impedance of the amp is 1/8th or less of the headphone impedance. Follow that, and you'll get absolutely perfect audio quality for that particular pair of counts. For example, let's say you splash out and buy the Abyss Diana, because you won the lottery or something. Those have an impedance of 40Ω. That means your amp needs an output impedance of no more than 5Ω, which is very achievable for most models.
When you're picking an amp, we recommend spending at least around the same as what your cans cost. Also: check if the manufacturer of the headphones makes an amp, which will almost always be matched perfectly with their companion cans. Ultimately, they're built for each other - and it'll be reflected in the sound quality. If you want a full guide to getting the best out of your headphones, you're in luck. We've got one right here on this site.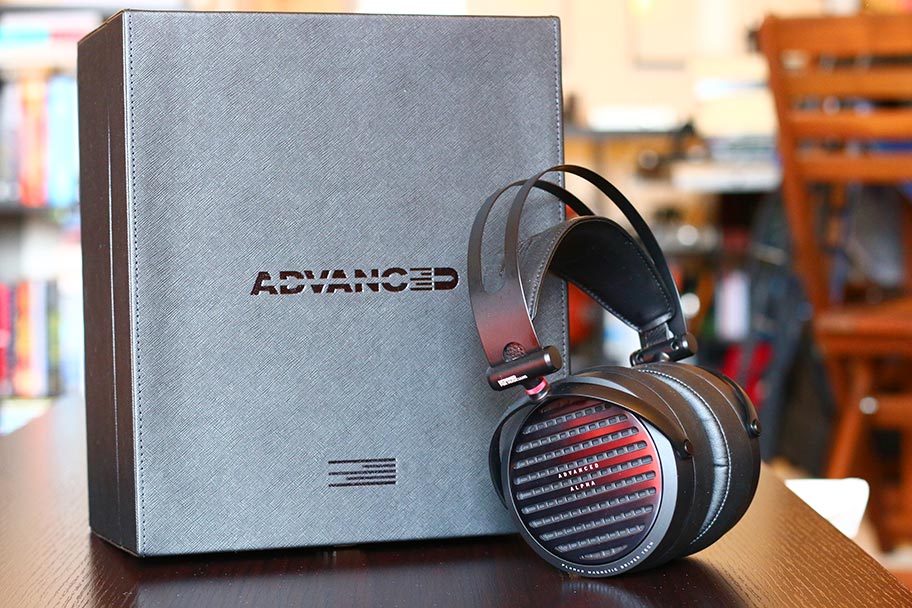 Where Are The Frequency Ratings In Your Specs?
Frequency, at its simplest, refers to how high or low a sound is. Violins are high frequency, basslines are low. Frequency is measured in Hertz (Hz), and when you talk about anything over 1,000 Hz, you start referring to it as kiloHertz (kHz). So 1,000Hz is equal to 1kHz. And that's all the math we'll throw at you, promise. That low bass drum will have a low hertz measurement (Between 20-100Hz) while the wine glass noise will have a much higher one (around 17,000Hz). The human voice appears between 85-255Hz. Humans have a hearing range of between 20Hz-20kHz,
If a pair of headphones has a frequency response of 20Hz to 20kHz, it can comfortably produce any sound between those two values. The problem is, plenty of headphones advertise the fact that their frequency ranges are as wide as possible. Let's take an example: the excellent HiFiMAN HE1000 V2, which measure 8Hz to 65kHz. This opinion is probably going to be quite unpopular among headphone designers, but we don't care: knowing that the HE 1000 V2 goes all the way up to 65kHz is absolutely useless, and if you were to base your buying decision on that, you'd be a moron. Any of the frequencies it produces above 20Hz will be inaudible to humans.
Really, it's a marketing gimmick; the manufacturers build models that certainly can go up this high, but you'll never get a chance to test them out by virtue of the fact that you'll never actually be able to hear it, even if you're a teenager. That's why we'd argue that frequency ranges are completely useless when you're deciding what to buy. There are people on this planet who can tell the difference between 5Hz and 6Hz, but we're pretty sure one is dead, and the other two are in insane asylums. It's not about how wide your cans can go: it's about what they do with the spectrum in between. By the way, this isn't just a problem with headphones; it's a problem with almost all audio equipment, including headphone amps.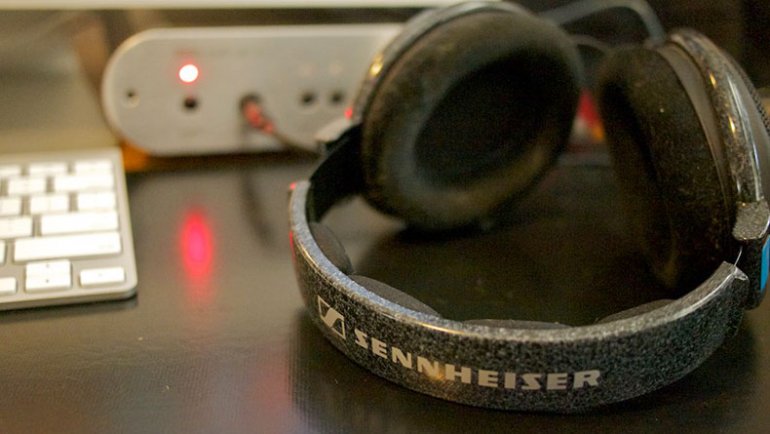 Isolation Explained
Headphones have one simple goal – and it's the same whether they are a pair of $4,000 monsters or a tinny set of iPhone earbuds. It's to block out the world around you, and pipe music into your ears. The more they do this, the better your experience will be. This aspect is known as isolation, and it's a measure of how effective a pair of headphones will be creating a seal around or in your ears. The tighter the seal, the less likely you are to be bothered by outside noise. And note that we use the word measure with caution. To our knowledge, there is no actual industry standard measurement for how much sound a pair of headphones blocks out, which is probably due to the large amount of human head and ear sizes in our species. It is, after all, quite difficult to get a standard human head! However, we can offer some general principles to help you judge how well a pair of headphones isolate your ears.
Generally speaking, in-ear headphones (like the Campfire Audio Andromeda) have the best isolation properties, as they quite literally block the entire ear canal. Over-ear headphones are good, too, because they seal the entire ear off from the outside world - although if the headphones are open-back, you they may allow sounds from outside to penetrate. On-ear headphones are generally considered to have the worst isolation, because of the way they sit on the ear, which allows sound in. The softer the material of a pair of ear cups, the more likely it is to create a decent seal against your skull. Large cups will usually create a better seal the small ones. But again: everyone has a differently-shaped skull, and different-sized ears. And remember: isolation works both ways. Headphones that isolate effectively will mean that your co-workers won't know you are listening to Justin Bieber. You've been warned.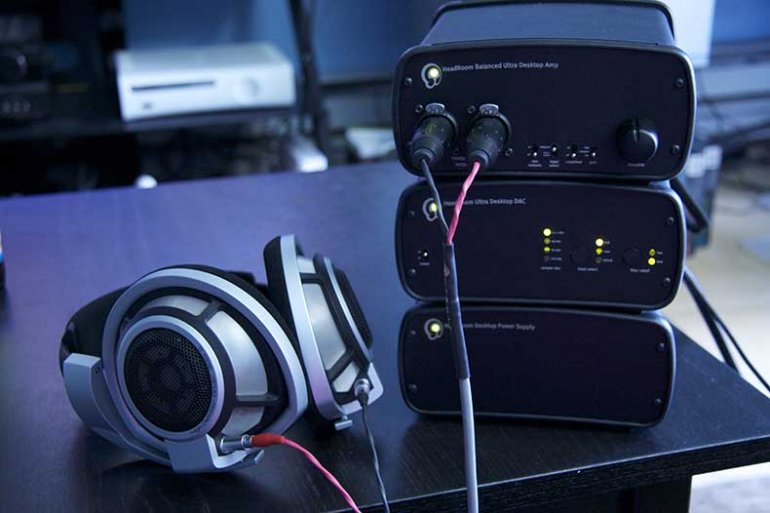 Do High Prices Mean Better Quality?
Not as simple a question to answer as you might think. On the surface of it, you appear to always get more for a high price tag. Better quality sound, better construction, luxurious accessories…start moving into the four-figure range, and this is what you can expect to see. As a general rule, it is true that higher prices will give you better experiences. But – and it's a big but – this isn't always the case, and the trick is to be able to spot value-for-money, and when a pair of headphones is punching out of its weight class.
To illustrate this, we offer two examples. The first is the AUDEZE LCD2C. It costs around $799, not even within sniffing distance of some of the prices of the other models on our list…and yet we ranked it at number two. The reason for this is that it offers overall value that is far in excess of some of the models below it. While it may not beat them in individual aspects like sound quality, it offers such a brilliant experience at such a good price that we think deserves to be in the upper echelon
Second example: the Grado PS2000E. They costs almost $2,000 more than the LCD2C, but the latter are the ones we'd go for. Why? Because as we said in the list above, we don't feel that the PS2000Es do enough to justify their high price tag. They are great cans, they belong in this list…but they just don't do enough to push them into the upper reaches, or to beat out the ones above them. This is a case where spending more money won't guarantee you a better experience.
As always, we recommend choosing a pair of headphones that is right for you, rather than simply going for the most expensive pair you can afford. Check our in-depth reviews to find detailed thoughts on the models here, as well as plenty of others, including wireless headphones.
Learn More About Headphones