Fluance Signature Series HiFi ($200)
Suggested Amplifier Wattage: 30-120W
Impedance: 8Ω
Driver Sizes: 1 x 5", 1 x 1"
What We Like: Bright and fun sound, good design.
What We Don't: Poor low-end, better speakers available for only a little more cash.
See the Fluance Signature Series HiFi
It's easy to buy a set of acceptable, budget bookshelf speakers. It's very, very hard to buy a pair that truly excel. Canadian speaker-maker Fluance wants to remedy that, with a pair of nifty sub-$200 speakers. But have they succeeded? In this review, we break down the sound, design, packaging and accessories, specs and more of the Signature Series HiFi. To see how they stack up, check out our list of the best bookshelf speakers.
 
Sound
High-End (Treble)
Before we dive into this review, a quick word of warning. The Signature Series from Fluance is actually an entire line, and includes bookshelf, floorstanding, and center speakers. If you are interested in the pair of bookshelf speakers under discussion here, make sure you pick up the pair labelled Fluance Signature Series HiFi. Dull names are something we're almost bored of talking about on this site – sometimes, it feels like manufacturers are competing with each other to release products with the most snooze-worthy names. Fortunately, the Signature Series HiFi have several positive aspects that more than make up for that.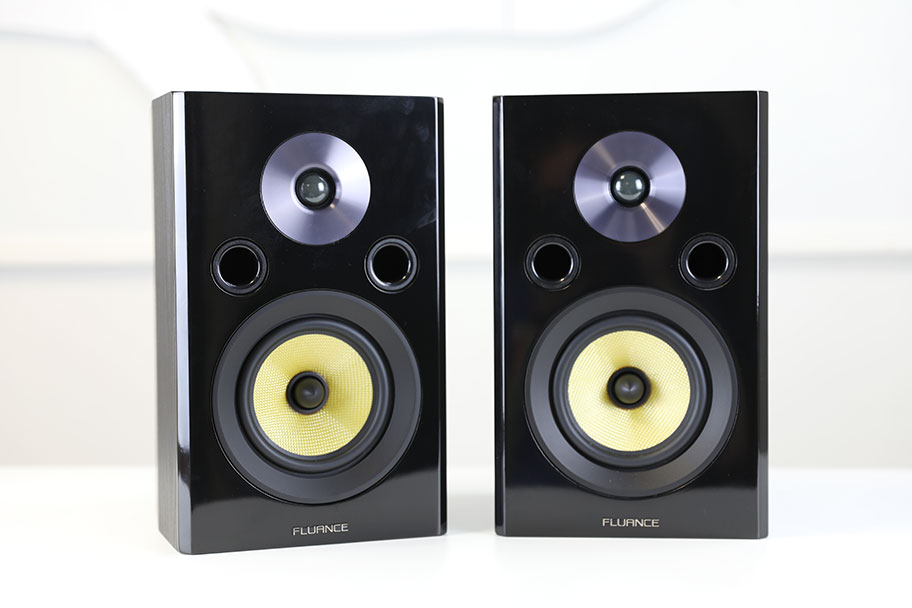 One of these is the detail in the high-end. It's true that the majority of budget bookshelf speakers tend to be quite bright, with an aggressive, almost harsh top end. We were worried that might be the case here. We needn't have: while the Signature Series HiFi certainly had a level of brightness to them, they never felt harsh or overly fatiguing. We quite comfortably listened to these for hours, running through several different genres without issue.
Indeed, we found ourselves impressed with the detail. We didn't expect a pair of speakers with the pricetag this low to be so resolving, but we genuinely got the impression that the Signature Series HiFi were bringing out the details and nuances in our music. It's not that everything was perfect – more on this below – but the Signature Series HiFi definitely held their own. We would compare them favorably in this area with more expensive speakers like the $300 ELAC Debut 2.0 B6.2. Those speakers are definitely better, and if you have the extra money, there's no question about which pair you should go for. But that didn't stop the Signature Series HiFi from impressing us. In genres like folk and classical, the speakers truly excelled. We may be overstating things a little here, but we can't think of a pair of passive bookshelf speakers at this price range that perform this well.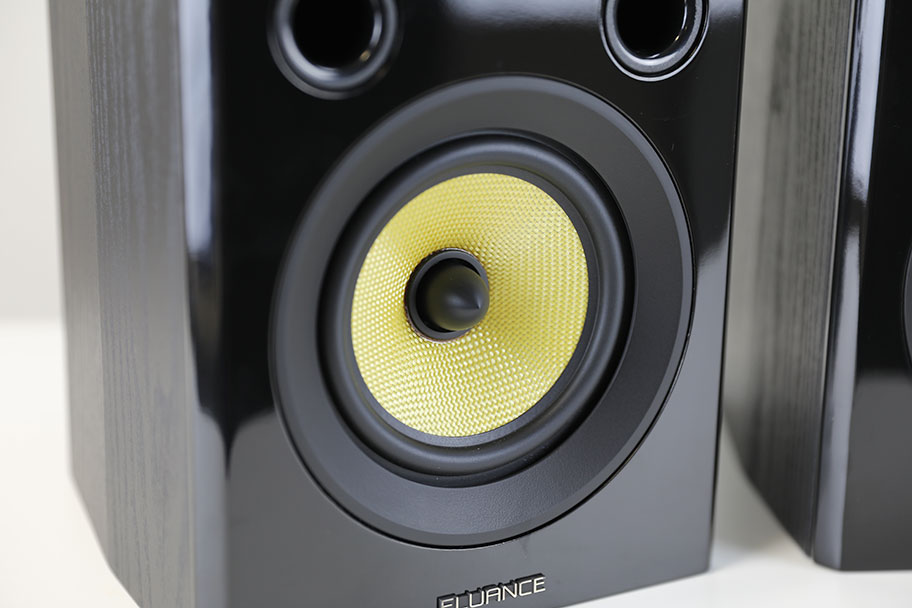 Low-End (Bass)
We wish we could say the same for the bass these speakers put out. On the one hand, we don't want to be unfair or overly critical here: it's very common to come across budget bookshelf speakers that don't deliver powerful bass. This requires well-thought-out cabinet design and powerful components, and it's wrong to expect too much from inexpensive speakers. On the other hand, we really did feel like there wasn't much going on down low. The 5" woofer and the two piddly little bass ports on the front of the speakers don't seem to do much for the low-end.
Despite their size – more on this below – the speakers don't have a huge amount of space inside them. That means that, when it came to delivering impactful bass, these speakers simply weren't up to the task. The wonderful detail that we found in the high-end vanished almost completely in the lower frequencies. These speakers go down to 60Hz – for reference, the ELAC speakers mentioned above go down to 44Hz. Tthat means that the Signature Series HiFi just aren't capable of delivering solid bass. If we're being honest, it actually felt like the bass on the speakers began to drop at a much higher point than that – although of course, we don't have measurements to confirm this. We don't want to overstate how much of a problem this is, but you're definitely going to need an additional subwoofer here - which means spending a little bit more money.
For reference, the Signature Series HiFi can take 30-120 watts of RMS power at eight ohms (here's an explanation of what that means). That's perfectly respectable. The speakers aren't super loud, but they match up well with other speakers in this particular price range – including more expensive ones. As an example, the Q Acoustics 3020i speakers, which cost $300, only have a range of 25-75 watts – although they are more sensitive, at 88dB versus 85dB for the Fluance speakers. (Sensitivity is a measure of how loud a speaker gets with a given amount of power going through it, usually one miliwatt.)
During the period we had these speakers in our offices, we actually had access to an amplifier with two speaker outputs – the Cambridge Audio CXA80 (full review here). This is a $1,000 amp that allowed us to quickly and easily perform tests against other speakers. This was super-helpful, because it allowed us to quickly and easily swap between speakers - under normal circumstances, doing that involves unplugging and replugging them. If you're looking for a pair of bookshelf speakers that deliver accurate bass, with a ton of power, we recommend spending a little bit more money and getting the $499 Audioengine HDP6 (full review here).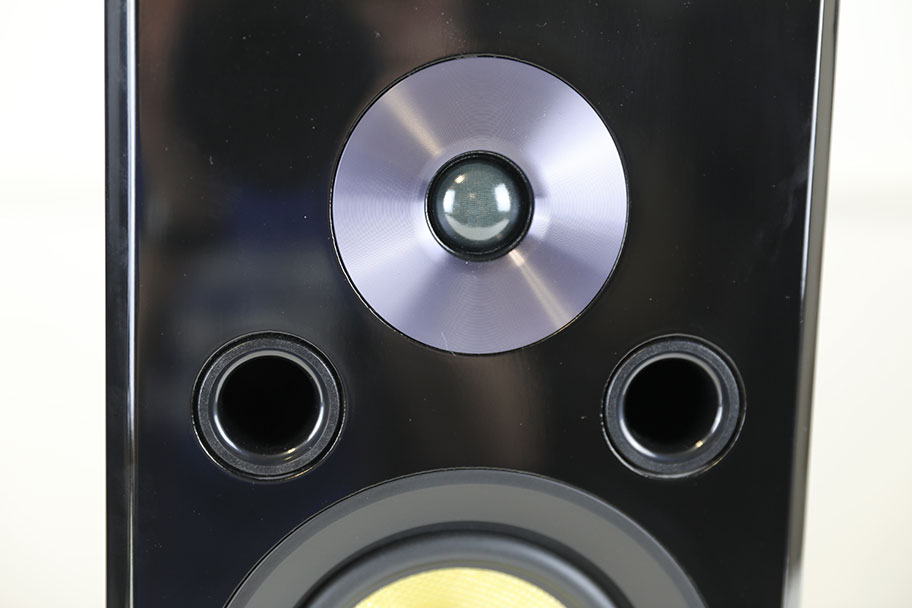 Mids and Soundstage
The issues with the bass bled into the mids, although not dramatically so. Vocals felt prominent, despite missing the bright detail of the high-end. While the Signature Series HiFi aren't going to compete with more expensive speakers in this area, we'd happily put them up against a pair of Wharfedale Diamond 220 speakers. Those cost around $330 per pair, if you're interested, but the Fluance speakers happily match them in terms of sound quality in the mids.
It also helped that the soundstage and sweet spot felt wide. If you aren't familiar, the sweet spot is the area in your room where the speakers are delivering the 'best' sound – a particular chunk of air where the sound waves meet and do wonderful things. The wider this sweet spot is, the better, and although the Signature Series HiFi didn't blow our minds here, we certainly didn't feel like we were losing anything. They compared favorably with more expensive like the KEF EGG (full review here), which are known for their ultra-wide sweet spot. We do think that bringing the best out of the speakers requires a good stereo amp, but there's no question that they do a lot of the hard work on their own.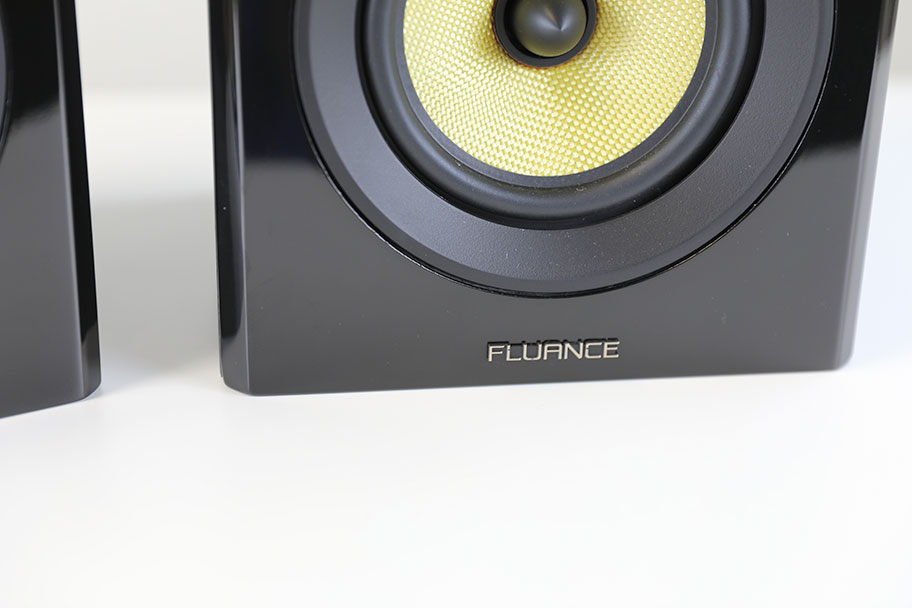 Home Theater vs. Music Listening
Thanks to our sweet new testing room, we were able to easily switch the speakers between music listening, and home theater listening, through our 7.2 setup. Although we definitely enjoyed the speakers with music, it must be said that they fit very naturally into our SVS Prime Satellite setup. Fairly obviously, this is partly because the additional speakers and subwoofer helped out with the low end, but we did get the impression that the Fluance speakers were sharpening and defining the mids and the high-end in our home theater mix. Put it this way: you aren't going to regret buying these speakers for your home theater, as opposed to music. They are an affordable and surprisingly versatile choice.
Perhaps that's what it comes down to. For just under $200, the Fluance Signature Series HiFi deliver perfectly respectable sound, with several elements that work well. They aren't the best speakers available, but they are very impressive for the money you spend, and compare well with their competitors. It also helps that – as we're about to explain – they look and feel terrific.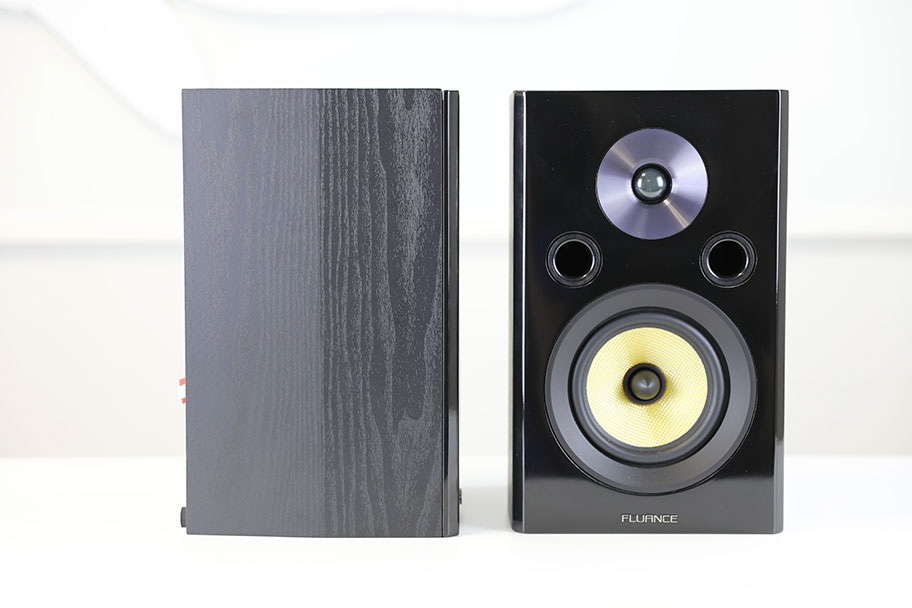 Design
Looks and Build Quality
All the speakers in the Signature Series have the same look, and it's one we find really attractive. The woofer is a bright yellow, with a textured driver and a prominent horn dead center. There's a smooth tweeter above the woofer, and overall, the look is both eye-catching and fun. It reminds us of the distinctive design of Klipsch speakers, like the RP-6000F ($998). It certainly isn't subtle, but we loved having these in our testing room, and we think they will fit into any hi-fi setup.
The speaker cabinets feel solid, too. At $200, you shouldn't expect advanced materials - these are made of standard MDF (Medium-Density Fibreboard), a type of wooden material, which helps reduce cost. But they also don't have the slightly flimsy cabinet design of something like the Dayton Audio B652 Air. Those speakers cost $68, and feel like it – even if their sound is highly acceptable. The Fluance Signature Series HiFi, however, have cabinets that look and feel robust, with a gently curved profile that we found attractive. The materials don't do much for the bass, as we already explained, but they work well enough. It's worth noting that the speakers are surprisingly large – much bigger than the aforementioned Audioengine HDP6s. They are also heavy, at 9.7lbs each.
Before we talk about the speaker binding posts, below, we just want to highlight one thing. Around the back, Fluance have pinned a tiny fabric Canadian flag to each speaker. It's a wonderful and slightly silly touch that charmed the hell out of us, and it really gave a human element to the experience.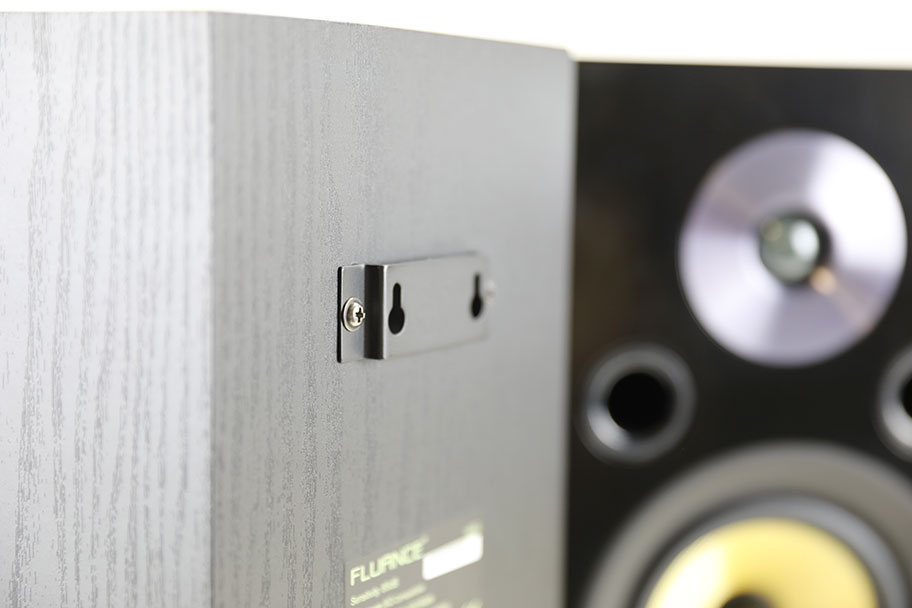 Connections and Mounting Brackets
Unlike certain home theater speakers, you shouldn't expect advanced connection options here. There are two standard binding posts, seated in a circular ring. We had no issues connecting both banana plugs, and bare speaker wire. There's also a convenient mounting bracket positioned above the binding posts, which means you can easily mount these speakers on the wall. This is actually something we didn't test – we don't tend to mount speakers in our testing room, as we swap them in and out so often. But Fluance's instructions look straightforward, and we can't see there being an issue if you decide to mount your speakers. If you need help, here's a great explainer.

Wired vs. Wireless Fluance Speakers
The Signature Series HiFi are passive speakers designed for use in a stereo system home theater setup. They aren't wireless. However, Fluance as a forward thinking company, and they do have several wireless options available. We've tested a few of them in our office, and they've impressed us with their depth and range. Their most recent release is the Fluance Ai60 active wireless speaker system. It's a jump from the original Ai40 wireless system, and the speakers are just gorgeous. They are housed in bamboo, and inside, there's a 100 watt Class D amplifier that is capable of receiving aptX Bluetooth. We pitted the speakers directly against models from other manufacturers like Kanto and Audioengine, and the Ai60s weather clear winners. The sound had real depth and texture, particularly down low, making them a superlative wireless option. They are, however, significantly more expensive than the Signature Series HiFi - at $300, you'll be shelling out around $100 more. That's not a huge issue, but if you already have an existing amplifier, then you can probably spend less for the Signature Series HiFi.
Also worth noting: if you want to go bigger, Fluance offer the Signature Series HiFi as a floorstanding version. These $700 speakers don't really do enough to expand on the basic concept, and we think that while they are good, there are better floorstanding speakers out there. All the same, it's good to have the option.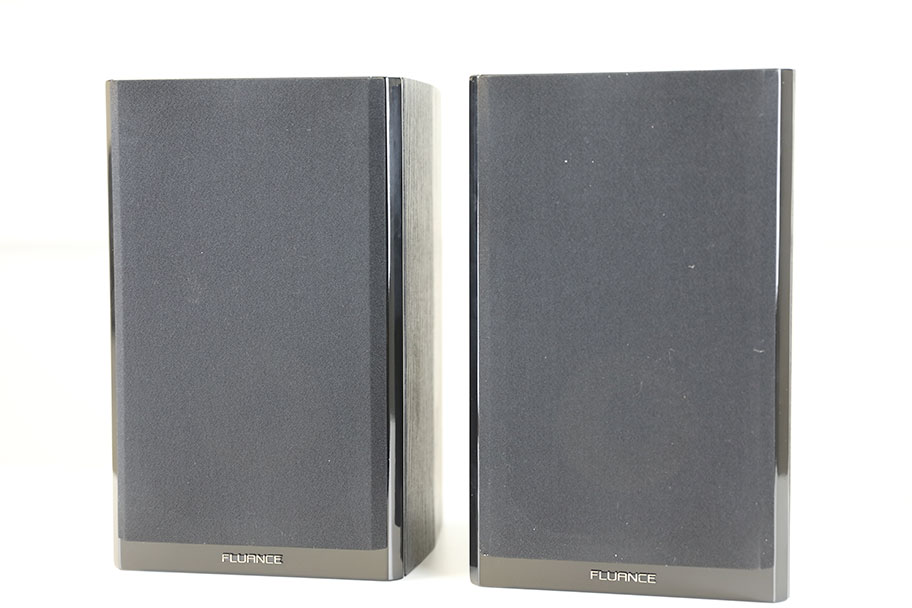 Accessories & Packaging
As you might expect from a pair of sub-$200 speakers, things are relatively basic here. The packaging is simple, and can be disposed of instantly – remember to recycle, people. As for accessories, you get a pair of mounting brackets, as well as a couple of sets of stick-on feet for sound isolation. We used these feet, but we didn't feel like they made a significant difference to the sound. You also get two magnetically-attached grilles for the front of the speaker, if you want to hide the amazing bumblebee color scheme – you psychopath. All in all, the packaging and accessories are perfectly adequate, and do the job. Were you expecting us to rave about the sound isolation feet?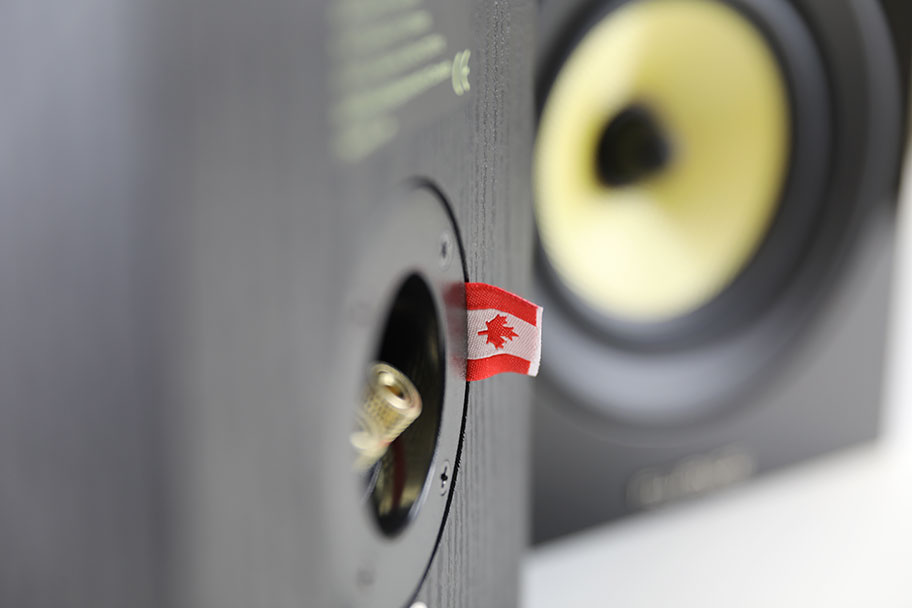 What We Like
The Fluance Signature Series HiFi offers excellent value for a sub-$200 speaker set.
The highs of the Signature Series HiFi are bright and fun, with a ton of detail
The design, look, and feel are excellent.
 
What We Don't
The low-end of the Fluance Signature Series HiFi is poor, and needs a subwoofer to make the best out of it.
The MDF cabinets look fine, but don't help the sound - neither do the vented ports on the front of the speakers.
Spending a little more money will get you much better speakers.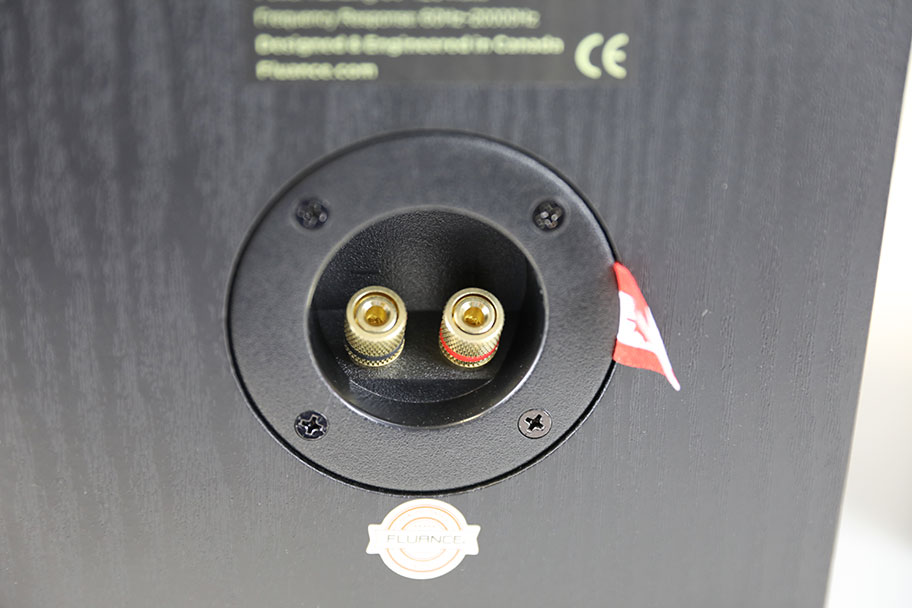 Comparison Table
*SAW = Suggested Amplifier Wattage
**Imp. = Impedance
*** Each
Want Even More Master Switch? Sign Up For Our Weekly Newsletter!
 
The Competition
As good as the Fluance Signature Series HiFi are, they exist in a pretty crowded market. If you're prepared to spend a little more, you'll find several excellent alternatives. One of these, the ELAC Debut 2.0 B6.2 speakers, are currently what we consider to be the best pair of bookshelf speakers available. They combine value, sound quality, build, and design in a package that we just adore. For $300, they deliver aggressive, fun, punchy sound that the Fluance Signature Series HiFi can't match. Yes, they do cost a little more, but we think they are absolutely worth the money.
Want to spend a little more? We'd recommend something like the Audioengine HDP6, which retail for $499 a pair. They're a little old now, but they present a sound signature that's fun and fluid, with terrific bass. Their stereo imaging is superb, too, with a real sense of depth and space. We also adore the cabinet design. The smooth wood almost glows, and it's a world away from the boring MDF of the Signature Series. We've had these speakers in our testing space for ages, and although we had reservations when we first reviewed them, we've found ourselves coming back to them often. They make an excellent alternative to the Signature Series HiFi, if you're prepared to spend a more money.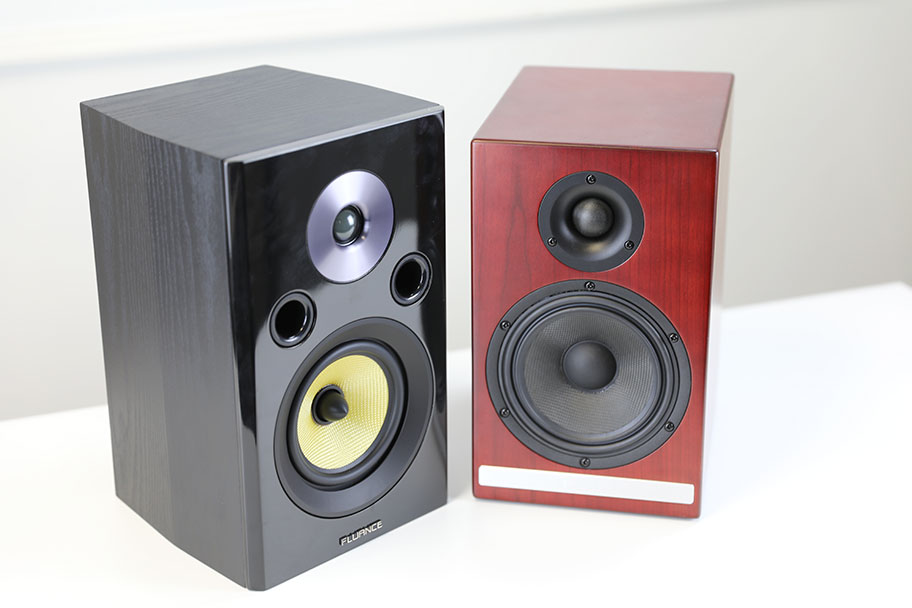 If you're after a pair of bookshelf speakers, and don't want to spend quite as much, your options start to get a bit more limited. Normally, we wouldn't recommend dropping below $100 for a pair of bookshelf speakers, as that's when you start to see serious drops in quality. There are viable options, however, and one of them is the Dayton Audio B652 Air. These speakers cost a mere $68, and while they don't have the dynamism or excitement that the Fluance Speakers have, they deliver perfectly acceptable sound for a small hi-fi setup. You have to be careful in this particular price range, but Dayton Audio really know what they are doing.
Fluance, unsurprisingly, make several other bookshelf speakers – all with the same doll naming style. But dull names doesn't necessarily mean dull speakers, and if you want to spend less but still get that nifty Canadian flag on the back, we'd recommend the Fluance Reference Series. They cost $180, and are only slightly less powerful than the Signature Series. Sadly, they are also less good-looking. They feature the same bright sound signature, and although we would argue that you should shell out the extra $20 for the Signature Series, the Reference Series are a viable option.
See the Fluance Signature Series HiFi See the Best Bookshelf Speakers
Learn More About Home Audio