Sometimes, it feels as if audio tech is booming exponentially faster than ever before. A simple smartphone is more advanced than anything NASA could have even dreamed of when shooting their first shuttles up in space only a few decades ago. It would be a funny thing to travel back forty years and trying to explain to a NASA scientist about the near-unlimited power of ones and zeros. And in this article, we'll explain the best way to harness these ones and zeros in order to help a regular music lover drastically improve the quality of their audio playback. You do it by upgrading the device's DAC (Digital to Analog Converter), which takes the digital signal and turns it into sound you can actually hear.
 
How We Choose:
We've gathered some of the most exciting converters currently on the market, and the ones that made our list aren't esoteric custom-made units reserved for millionaire superstars. We like and understand good tech, so we are, before anything else, rooting for smart functionality and best value for money. 
Budget does determine quality to some extent, and for the sake of simplicity we start from the top-notch examples and gradually descend through the lower-priced ranges. But each pick represents the best spec and features for its price range and we've looked into build quality, internal components, external connectivity and more. A simple DAC upgrade can do wonders for your audio playback, as for example, a 4K-capable TV might change your movie viewing experience. So why not take the jump? 
 
Our DAC Picks: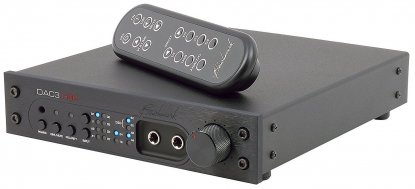 Headphone Amplifier: Yes
DAC Chip: ESS 9028PRO
DSD Playback: Yes
Max Sampling Rate: 32-bit/192kHz
What We Like: Superlative sound and functionality.
What We Don't: Can be very complicated.
Benchmark's DAC1 and DAC2 have been pretty much the industry standard for DAC performance since they were released. The DAC3 was been eagerly awaited by anyone familiar with the company's incredible audio conversion performance and this no doubt must have piled the pressure on the design team to deliver. Considering that the DAC market has turned into a right battlefield just in a matter of few years, the fact that Benchmark are back at the top means that they are still actively pushing the envelope.
The DAC3 features advanced harmonic filtering which is especially evident in its silky-sweet top end audio performance. The HGC - Hybrid Gain Control - really helps focus the sound. For anyone unfamiliar with Benchmark, it should be noted that DAC3 is optimised for a direct connection with power amps (or powered speakers) and this should not be taken for granted - a lot of effort has been poured into the gain stage optimisation of the balanced outputs and the the state-of-the art volume attenuation linked to that large volume knob. We could go on and on about this DAC's merits but perhaps it is enough to say that it really stands on the shoulders of giants (DAC1/DAC2) and it truly deserves to be the beating heart of any audiophile or mastering engineer's setup. It also works really well as a headphone amp. Read our in-depth review.
See the Benchmark DAC3 HGC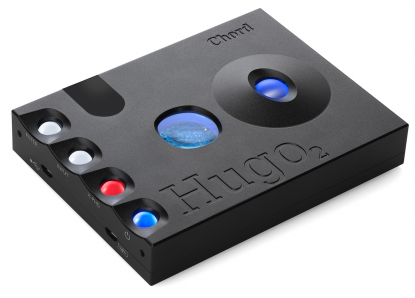 Headphone Amplifier: Yes
DAC Chip: Xilinx Artix 7
DSD Playback: Yes
Max Sampling Rate: 32-bit/768kHz
What We Like: Amazing design and features.
What We Don't: Doesn't sound quite as good as the DAC3.
The Benchmark DAC3 HGC may win this roundup for its sheer audio fidelity and comprehensive feature set, but only just beats out of the second version of Chord's famed Hugo DAC. If you want something a little bit more portable than the DAC3, look no further. We debated long and hard about whether to put this DAC or the Dave on the list, but we went for this one. We think it does what the Dave can do, and does it better - although that DAC is a perfectly viable option too!
For this little wonder – with its rainbow LEDs and distinctive design – is entirely portable, with aptX Bluetooth and a seven hour battery life. It can handle huge sample rates and bit depth (up to 32-bit/768kHz) as well as full DSD functionality, up to DSD512. Oh, and the built-in headphone amp will be able to generate enough power to handle all but the most demanding headphones. Did we mention the sound? We should mention the sound. It's absolutely spectacular. While there is an argument that the slightly cheaper Mojo, below, offers better value, there's a reason why this has become a firm favorite among audiophiles. In terms of what we think, it comes highly recommended – not quite at the heights of the DAC3, but still genuinely spectacular.
See the Chord Electronics Hugo 2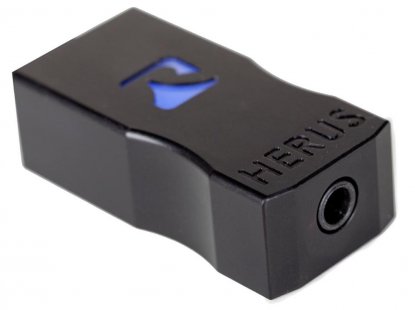 Headphone Amplifier: Yes
DAC Chip: ES9010-2M Sabre
DSD Playback: Yes
Max Sampling Rate: 24-bit/352kHz
What We Like: Amazingly easy to use, great sound.
What We Don't: Not a ton of in/out options.
What an astounding surprise this was. Resonessence – a company out of Kelowna, British Columbia – aren't very well known, but they definitely should be. Their Herus DAC is the perfect mix of value-for-money and great functionality: a tiny, hefty little unit that is dead simple to use and will instantly improve your sound.
While it would be nice to have a few more input and output options (you're limited to USB input and 6.3mm output, meaning you'll need a 6.3mm-to-RCA cable if you want to use this as a DAC and not a headphone amp) there's no denying just how good this really is. The sound is weighty and rich, and it handles a ton of different file types, including full DSD functionality. It's also fitted with asynchronous USB, meaning it takes over the clock functions from your computer, minimizing timing errors. This is now our standard go-to testing DAC for all our reviews, and we have a full review of the DAC itself coming very soon. For now, we can say that this is easily one of the most underrated, effective models on the market. We prefer this to other DACs like the AudioQuest DragonFly Red, which you'll find on our list of the best headphone amps, and there'll be a full review of this uploaded very soon. Also worth noting: the company makes several more excellent DACs, including a Herus+, with upgraded architecture, low power mode and selectable oversampling filters. That one is $425, if you've got the extra cash.
See the Resonessence Herus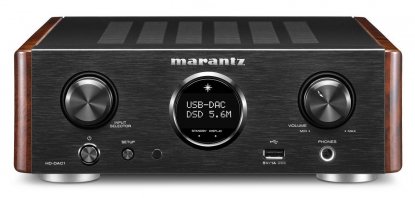 Amplifier: Yes
Chip: CS4398
DSD Playback: Yes 
Max Sampling Rate: 24-bit/192kHz
What We Like: Elegant design, a wealth of features, great sound, plenty of headphone gain.
What We Don't: Quite heavy for its size.
Marantz are well known experts in DA conversion. Their HD-DAC1 unit proves that the company never stopped. This is a pick that offers huge value-for-money, far more so than units like the Schiit. The Yggdrasil does offer more features, and was high on this list previously, but we've had a think about it, and the Marantz deserves to place higher.
This is a very contemporary, smart-looking device that comes in two variants - black or brushed aluminum. It is surprisingly heavy, due to the oversized internal transformer, and believe us when we say this can only mean good things for audio performance. The HD-DAC1 has all the expected digital inputs present, and if the outputs do not offer balanced connections, you do get two pairs of RCAs - one with 'fixed' line level and one with 'variable' - linked to the volume control. Speaking of volume, a special mention is reserved for the headphone amp, which will drive virtually all headphone impedances (up to 600 ohms). The variable RCA output is plenty powerful too - it can be used directly with a powered pair of speakers, or straight into a stereo amp - no hifi preamp needed (If you're planning to use such a device, use the HD-DAC1's 'fixed' RCA outs for connection). This much air, depth and detail will give your headphones and speakers a new lease on life. Just make sure the rest of your gear is as good as it needs to be. 
See the Marantz HD- DAC1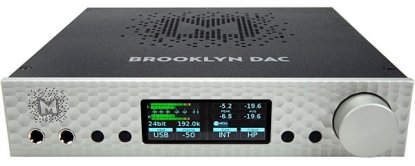 Headphone Amplifier: Yes
DAC Chip: Sabre 9028 Pro
DSD Playback: Yes
Max Sampling Rate: 32-bit/384kHz
What We Like: An excellent upgrade on the original Brooklyn, with genuine improvements
What We Don't: Huge number of options - potentially too many for some.
The original Brooklyn DAC has been discontinued, but fortunately, the geniuses at Mytek have a replacement ready – and it's not just a cosmetic upgrade, even. The DAC+, which cost a couple hundred dollars more than the original (so don't be afraid to jump on eBay or the like if you're okay with an older model) offers an upgraded chipset, an improved final stage, and a retuned headphone amp. It remains one of the best DACs available today, easily in our top five. It's not quite as sleek or as powerful as something like the Chord Hugo 2, or as intricate as the Benchmark DAC3HGC, but it's still a beast.
One of the things that has stayed the same is the deep interface which, while complex, is still quite intuitive to use. It should be said that while this doesn't change one of our criticisms of the original – but for most people, the number of options and the professional level information given might just be overkill – there's no question that the sound quality, build and overall design is just absolutely spectacular. Brooklyn wins again.
See the Mytek Brooklyn DAC+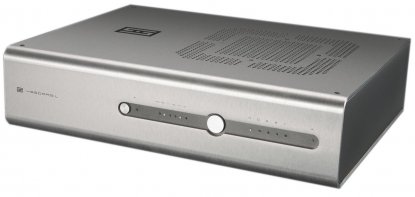 Amplifier: No
Chip: Analog Devices AD5791BRUZ x 4 (2 per channel, hardware balanced Multibit ladder DAC)
DSD Playback: No 
Max Sampling Rate: 24-bit/192kHz
What We Like: Incredible multibit ladder technology, completely modular, stunning design and audio performance.
What We Don't: No headphone amp, no DSD.
Straight out of Valencia, California: a proudly all-American made DAC by Schiit Audio. Just like Yggdrasil (meaning World Tree), most other Schiit devices derive their names from the Norse mythology, and they all have a slightly weapon-like looks, albeit of a very 21st-century kind. The audio quality is stunning, but such goodness comes at a price, and there's hardly a better guarantee for quality than the fact that Yggdrasil is regularly sold out. New orders are shipped regularly, though, so we'd say go for it and wait for the moment when 'Schiit happens'.
What separates this DAC from any other brand on this list is the choice of its DAC chipset technology. The vast majority of audio conversion hardware uses the so called delta-sigma DAC architecture. The Yggdrasil uses Analog Devices AD5791BRUZ chipsets using multibit ladder conversion, which in simple words does not distort the digital DNA of the digital audio, preserving detail accuracy down to a sample. As Schiit put it, they've taken the guesswork out. Connectivity is generous and very pro-level - you'll find a high-end AES digital XLR, balanced XLR outputs, as well as all other common digital and analog connections, and the device's internal components are fully upgradeable (the USB board, the analog output section, etc). One important feature - a headphone amplifier - is missing, which is to keep the DAC technology as discreet as possible. Ditto for the DSD, which we think is a bit of an issue. Other DACs like the Hugo and the DAC3 HGC offer more for the money, we think, but this is still a terrific piece of gear.
See the Schiit Yggdrasil

Amplifier: Yes
Chip: Dual ADSP-BF532 
DSD Playback: No
Max Sampling Rate: 32-bit/192kHz
What We Like: Incredible feature set and incredibly rich sound.
What We Don't: Despite its superb sound, we reckon it may still be overpriced for its performance. Amazon availability fluctuates.
The Azur 851D is one of Cambridge Audio's flagship DACs and it is clearly destined as the heart of many a bespoke audiophile setup. It has a somewhat menacing, minimalist front, with brushed metal and black LED screen. After a few moments, though, everything will make sense - there are a few very self explanatory buttons accessing the clearly visible screen options, and of course a large volume knob. 
We prefer the Schiit, which is easier to find than this model. But it's still one superbly-specced DAC, featuring pretty much every connection one could think of, and there are a lot of them, allowing the integration of a plethora of devices. Up to ten, in fact, counting the option for wireless Bluetooth audio sources. The dual converter chips deliver an incredibly detailed sound guaranteed to shatter your perceived notion of what high-resolution audio performance means. The conversion is up to 32-bit/192kHz, and of course any file will be played. We have to point that anyone prepared to spend over $3K on a converter alone will of course check out the alternatives, and in our opinion this is the main problem for the Azur 851D - the heavy competition. Despite its incredible spec and sound, the booming demand for great DAC audio means that you could get the same or even better quality for slightly less. 
See the Cambridge Audio Azur 851D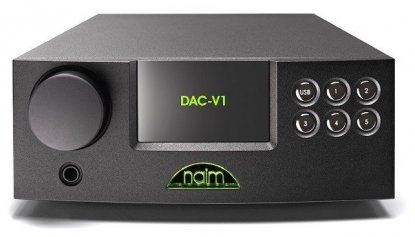 Headphone Amplifier: Yes
DAC Chip: SHARC DSP
DSD Playback: Yes
Max Sampling Rate: 24-bit/384kHz
What We Like: A solid DAC with a good range of features.
What We Don't: Sound can be a touch harsh.
As much as we love NAIM, we're not sure this is a top five DAC. It gets a lot of things right, but it's not quite perfect: for one thing, the sound quality can be just a touch harsh in the upper registers – nothing terrible, but just enough that it lacks the subtlety and confidence of other DACs.
All the same, this is still an excellent alternative to models like the Hugo 2 and the Benchmark, and it does offer a good range of features – as well as pairing very well with other NAIM amplifiers. You get up to 24-bit/384kHz through the USB connection, as well as full DSD functionality and circuitry that packs in a 4-bit SHARC DSP chip. It's also one of the few DACs to come with a remote, although the one included here is much better than the example that comes with the Benchmark DAC3 HGC. We think there's further room for improvement on the audio side of things, but it shouldn't take much for NAIM to shoot into the upper reaches here. We look forward to the V2! 
See the NAIM DAC V1
 

Headphone Amplifier: No
DAC Chip: Sabre 9028 Pro
DSD Playback: No
Max Sampling Rate: 35-bit/844kHz
What We Like: Outstanding audio quality.
What We Don't: Tricky to find - and it's getting a little old now.
On one hand, you don't seem to get a ton of stuff for your $1,000. There's no headphone amp, no DSD playback, and you only get the ability to play PCM files up to 24-bit/192kHz. But what the M-51, a flagship model for NAD, doesn't deliver in versatility, it more than makes up for in sound quality.
Tight dynamics. Rich, deep bass. Terrific detail. An easy-to-read and highly functional display. HDMI inputs, for Pete's sake. And it reads files up to a staggering 35-bit/844kHz. This is all very good stuff, and what it boils down to is that this is one of the best sounding, most unconventionally brilliant DACs on the market. While it is getting a bit long in the tooth now, and can sometimes be difficult to find online – and, if we are really picking nits, the remote is pretty awful – it remains an absolute belter, one of the few bright spots in a company lineup that has suffered a little bit of late. If you can find it, definitely pick it up. It easily beats DACs like the TEAC NT-503.
See the NAD Electronics M-51
 

Amplifier: Yes
Chip: Dual Asahi Kasei AK4490 
DSD Playback: Yes 
Max Sampling Rate: 32-bit/384kHz
What We Like: This hits hard for the money audio, Bluetooth wireless streaming.
What We Don't: Not as many input options as other similarly-priced units.
TEAC's NT-503 is a perfect example of focusing on real smart, relevant features. The rather unusual (for a DAC) inclusion of an Ethernet port and a Bluetooth interface hints that TEAC have approached this as a sort of ultra-high-spec digital A/V hub. The NT-503 not only converts all your digital audio into a glorious analog sound, but is also capable of tapping into your Bluetooth wireless/home WiFi networks. This really frees up all options, allowing you to stream and remotely control high-resolution playlists wirelessly. Possibly because of the inclusion of wireless streaming, the NT-503 doesn't offer a huge number of regular digital inputs - there is only one optical and one coaxial input. This makes it suitable for, let's say, only 'regular sized' setups - such as a laptop storing high resolution music library, an HD TV, Blu-ray player and of course all the above mentioned wireless options. 
The main business here is down to the DA converters and they are superb - a pair of Asahi Kasei chips handling native conversion of up to 32-bit/384kHz! This makes the TEAC quite future proof, as not many media files currently exist in such staggeringly high resolution. Finally, we love balanced outputs (check our Buying Advice below), and this formidable unit can connect to your amp/speakers through a pro-grade pair of XLRs. It's a solid DAC - albeit one without the value-for-money of those above it.
See the TEAC NT-503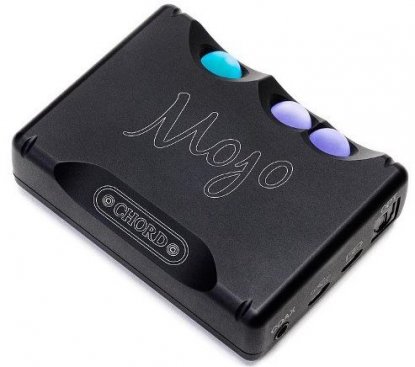 Amplifier: Yes
Chip: Xilinx Artix-7
DSD Playback: Yes 
Max Sampling Rate: 32-bit/768kHz (!)
What We Like: Stupendous specs, audio quality, clever ergonomics, quick charge, dual outs.
What We Don't: A bit spartan in looks, outside the spherical lights!
This is a superb DAC. The looks may seem gimmicky, until you note the price, which might give you an idea of the Mojo's hidden talents. What we have here is a very powerful DAC aimed at handheld device audio playback, but equally at home when connected to a Mac or PC. In spite of its tiny size, the Mojo can take digital audio streams through several ports - a mini USB, S/PDIF and Optical 1/8" mini-jack. The analog outputs are 1/8" (3.5mm) mini-jacks and you have two paired outs, just in case you want to wow your date with your hi-res audio library. It doesn't quite have the oomph of its bigger brother, the Hugo 2, but it's a terrific budget option.
CHORD have implanted some cool features here - we like the led lights that change color depending on the file's audio resolution. Which, by the way has a truly shocking (theoretical) capability courtesy of the Xilinx Artix-7 converter chipset. It manages bitrates of up to 32-bit/768kHz which is nearly twenty times the sampling density of a regular CD audio! Naturally this little wonder can play lossless formats of any number including DSD256 / 11.29MHz. And yeah, you can take it anywhere. By the way: there's now even an add-on, called the Poly, which functions as a portable music player with SD card slot. Seriously, just buy this thing already! Read our in-depth review.
See the CHORD Electronics Mojo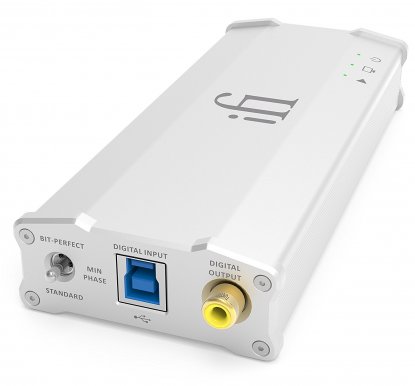 Headphone Amplifier: Yes
DAC Chip: Burr Brown 
DSD Playback: Yes
Max Sampling Rate: 32-bit/384kHz
What We Like: Versatile, adaptable, comes with great accessories.
What We Don't: Pointless filters.
The iFi Audio Micro iDAC2 is a small DAC, roughly as large as a smartphone. It's designed with a more conventional layout than the Chord Mojo, and is reminiscent of a shrunken hifi component, with a good-sized volume control and headphone out on the front, and inputs and outputs at rear. It's a versatile, highly adaptable little DAC, and despite some bizarre and ugly labelling, we do enjoy the design.
Conversion is handled by the famed Burr-Brown brand of chipsets - up to 32-bit/324kHz, and as the iDSD part of its title suggests, the iFi can handle quad-DSD 256, or any other file for that matter, with aplomb. However, while we do like the fact that it comes with a ton of pre-packaged cables to get you started, we're less-enthused with the filters, which don't really do much - they feel way too subtle to make a real difference. That being said: iFi make great gear, and we really dig this one. If you want some more features, check out the slightly pricier micro iDSD Black Label. Read our in-depth review.
See the iFi Audio Micro iDAC2

Amplifier: Yes
Chip: Dual Wolfson WM8740  
DSD Playback: Yes
Max Sampling Rate: 24-bit/192kHz (384kHz up-sampling)
What We Like: Good set of features, great quality.
What We Don't: Requires Cambridge Audio's drivers for high res formats.
Having already looked into one of Cambridge Audio's flagship-grade DACs (the Azur 851D), let's see what this cheaper (but not necessarily cheap) unit has to offer. We're pleased to say that many of the external features, such as the generous digital connectivity and balanced outs are also present here. Although the DACMagic uses a slightly cheaper DAC chipset (Dual Wolfson WM8740's) they are still top-shelf quality hardware and do sound amazing. 
Even regular CD audio (16-bit/44.1kHz) files have this extra clarity to them and the DACMagic has an up-sampling feature which works quite well with lossy, compressed files like MP3s and AACs. It's not going to trouble the big boys for true fidelity, but it still makes a big difference. And for its price range, the Cambridge DACMagic has a near-unbeatable conversion performance, and with its great connectivity it will be hard for you not to love it. 
See the Cambridge Audio DACMagic Plus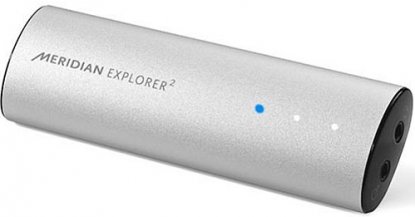 Headphone Amplifier: Yes
DAC Chip: Texas Instruments PCM5102
DSD Playback: Yes
Max Sampling Rate: 24-bit/192kHz
What We Like: Easy setup, great sound.
What We Don't: No tablet/smartphone support at the time of writing.
While this isn't quite as good as the Mojo, it does offer one of the better portable DAC experiences we've had, with its slim, cigar-sized build making it easy to slip into a pocket.
That being said: it does have at least one major downside, which is that (at the time of writing, at least) it isn't actually compatible with smartphones or tablets. That, it must be said, is a little bit annoying. However, it doesn't change the fact that we had a lot of fun with this one. The setup is straightforward, the sound is very good indeed, and it even comes with MQA support – MQA, of course, being Master Quality Authenticated, a file format which streaming services like Tidal are trying to make a thing. Even if that has no interest for you, you'll be wowed by the amazing job that the Texas Instruments PCM5102 does a converting audio, and it offers a decent bit depth and sample rate as well. If you have the money, pick the Mojo, but this is a good look nonetheless. Read our in-depth review.
See the Meridian Audio Explorer2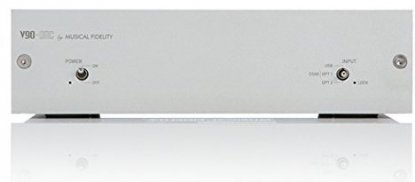 Amplifier: No
Chip: Burr-Brown PCM1795
DSD Playback: No
Max Sampling Rate: 32-bit/96kHz 
What We Like: Very nice for the price, no-brainer upgrade for cheap Blu-ray players.
What We Don't: Lack of 192kHz and DSD file playback is a pity.
With this model, we're back to the safety of home setups. A glance at the V90DAC's specs reveals a sufficient number of digital inputs, and of course your money here is mainly spent on the Burr-Brown PCM1795 chipset, managing up to 32-bit/96kHz native conversion. It's a little more bare-bones than something like the Cambridge Audio model above, however.
This somewhat mysterious white box (as it may look to any friends who come over) does not even have a volume knob, which in turn - you guessed it right - means that it does not have an integrated preamp at all. To be used with the rest of your setup, this needs to be connected to a separate preamp (or of course directly into a stereo amp if you so desire). Maybe we've just cracked Musical Fidelity's plot to get you hooked on their brand, as they in fact have a whole range of V90 products, including a suitable (and visually matching) analog preamp. Whether you choose to go for their brand or another, it is important to use analog connections - in this case the V90DAC's RCA outs, to go into said preamp in order to take advantage of this DAC's rich sound. This means also that you should avoid using a digital preamp (or any other digital device) after the DAC, as you'd be re-converting an already DA converted audio stream, which would render this DAC pointless. 
See the Musical Fidelity V90DAC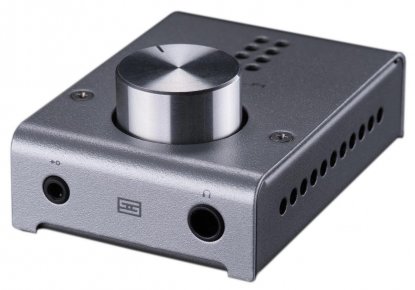 Amplifier: Yes
Chip: AKM AK4490 with TI OPA1662-based filter stage
DSD Playback: No
Max Sampling Rate: 24-bit/96kHz
What We Like: Incredible value for money.
What We Don't: Nothing not to like.
Having already introduced you to the ethos behind Schiit Audio's products, we can simply add that if you are looking for the greatest DAC for around $100, you can stop and just click 'buy' on this one. The Schiit Fulla is in its second generation, having been recently upgraded, and despite its diminutive size and price is a real giant of a DAC. Listeners of this top-selling DAC have reported that they think the sound is a little too subtle, which we'd agree with, but it's still a very worthwhile DAC, especially for the price.
Featuring some extremely well-matched components, the Fulla combines great DA conversion with ultra low noise and jitter values. The pearl of its crown is the very capable headphone preamp, which can drive any hungry high-end pair of cans (of up to 300 Ohms). The large high quality Alps RK9 volume pot is also linked to a pair of variable line output (mini-jack 3.5mm / 1/8") which can drive an active pair of speakers or standalone amplifier. The Fulla 2 is plug 'n' play with Mac or Windows computers, as well as iOS and Android devices -  for handhelds though, it would require you to connect to a mains power source, so unfortunately, you can't take it out for a walk unless you take a power bank charger with you. Read our in-depth review.
See the Schiit Fulla 2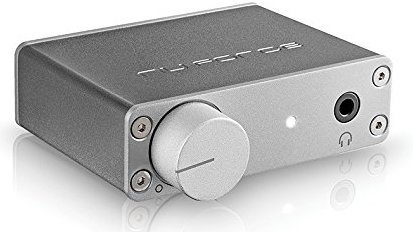 Amplifier: Yes
Chip: ESS SABRE
DSD Playback: Yes 
Max Sampling Rate: 24-bit/384kHz
What We Like: Price, size, audio quality.
What We Don't: Minimal look, sound can sometimes be a little sterile.
We simply love the Optoma NuForce uDAC5. We've had one in the office for a while, and it never fails to impress. Yeah, there are other small DAC interfaces around, but this NuForce layout is just so clean and precise. Much like its audio conversion really. Relying on a slick ESS SABRE chipset for its impressive 24-bit/384kHz conversion (and DSD256) capability, the NuForce has quickly won an enviable reputation. Start playing DSD, and the light on the front switches to blue, like you've unlocked a secret mode. 
It has a great headphone amp included in it - but we need to say, if there's a drawback, it is the same as its strength. The audio offers an analytical type of performance, and some may find the sound a bit cold rather than 'sweet', especially with certain music. But of course such subjective discussions are reserved for the $2K DACs, right? And the NuForce is a steal for the asking price. That said: we've had both it and the Fulla 2 together, and we do prefer the Fulla 2, which we think offers a better experience at a lower price. Read our in-depth review.
See the Optoma NuForce uDAC5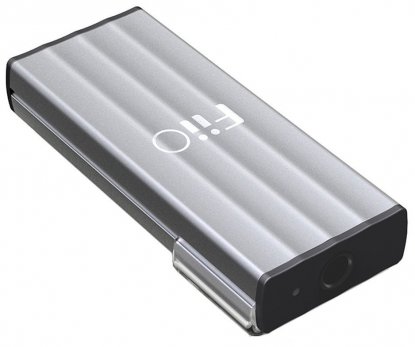 Amplifier: Yes (Digital Control)
Chip: Burr-Brown TI PCM5102
DSD Playback: No
Max Sampling Rate: 24-bit/96kHz
What We Like: Credit-card-sized, expansive sound.
What We Don't: Pretty basic.
The K1 is such a massive hit with smartphones, that we need it covered. It's got nothing on bigger DACs like the Mojo, but it's still a beast. 
There's a  complete lack of hardware knobs or buttons but this actually fits K1's purpose. It's designed to deliver pocket-sized conversion that can kick your audio into the stratosphere, and for this amount of money, it does it really well. This DAC proudly burrs with a Burr-Brown chip, the TI PCM5102, so you can expect crisp audio detail and transparency. The digitally controlled headphone preamp has a ton of talent - it can drive any earbuds and most headphones with ease - up to 100ohm impedances, in fact. Don't expect major high-end goodness, but it certainly doesn't do a bad job for what you get - and will be an immediate upgrade to your existing device.
See the FiiO K1
 
Comparison Table:
Want Even More Master Switch? Sign Up For Our Weekly Newsletter!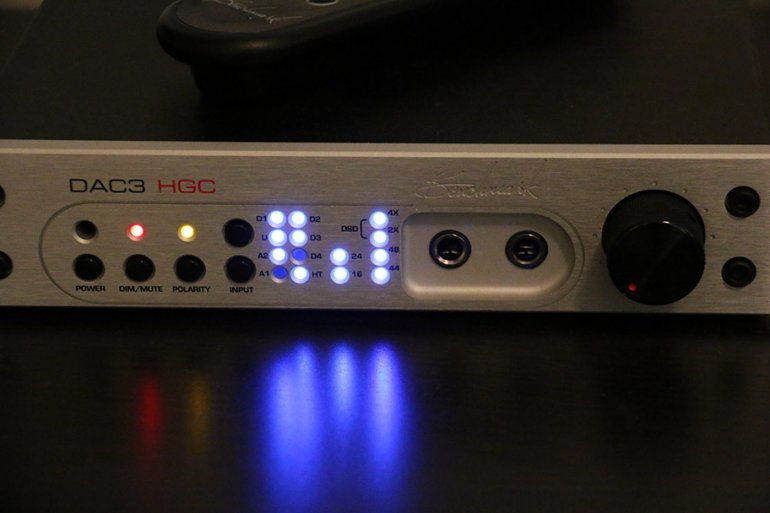 Buying Advice:
What Is A DAC?
Until very recently, standalone external Digital-to-Analogue-Converters were, if not a thing of rarity, at least rather boutique hardware peripherals reserved for recording studios and diehard audio enthusiasts. Increasingly though, with audio-visual content being released in HD formats, upgrades to conversion hardware have become a necessary step for those unsatisfied with the often lacklustre audio playback quality of generic computer and handheld devices. 
Every digital device capable of audio playback (through headphones or speakers, for example) has a converter already. This is the chip on the computer (or phone) motherboard, placed internally next to the device's audio output. In most cases, the original DACs are hardwired to a specific model's motherboard and as such their quality is predetermined by the spec and price of the motherboard itself. Its job - and the job of any DAC - is to take the digital ones and zeros that make up your music, and turn them into analogue sound.
Most of them are just about OK, but the difference in audio quality when compared to pro-level, external DACs like the ones mentioned here is much like the difference between a local school's basketball team versus any NBA championship finalist. By connecting an external DAC, you are entirely bypassing a mediocre quality computer audio chip with a champion-grade audio playback hardware.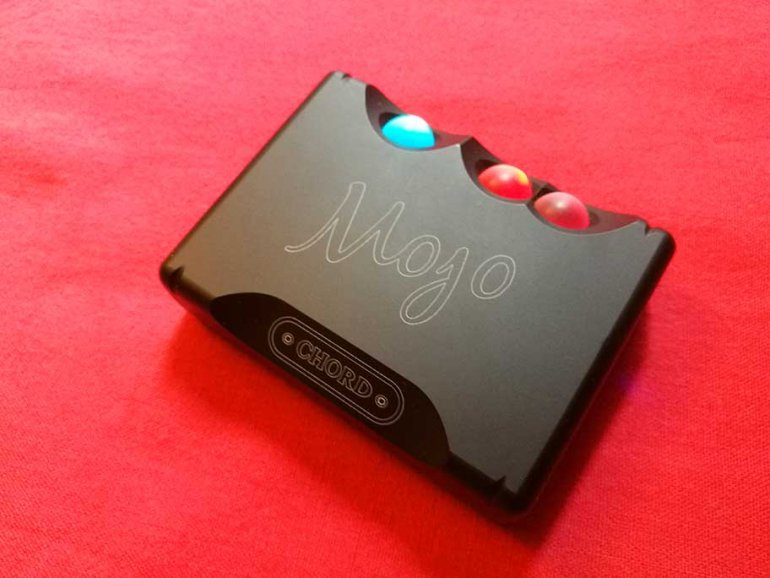 But how do they actually work?
Most sounds we hear in music or movie audio began as sounds in the analog domain - people speaking or clapping hands for instance. Such sounds are captured by recording techniques and digitized - the first point of entering the digital domain through analogue-to-digital conversion. 
Digitizing audio is bit like 'freezing' the audio picture - like ancient insects or leaves being perfectly preserved within a piece of amber. Characteristics such as bass, treble, loudness, stereo movement or any other parameter, which were present at the point of digitizing, are captured and preserved forever in the amber - aka, the digital domain. The quality of any conversion is measured as bitrate, and this represents the amount of data (or the detail of the recording) sampled or 'captured' per unit of time. The higher the bitrate, the denser the detail, which results in an improved perceived audio quality. A good analogue-to-digital conversion would be like a very high count megapixel camera, capturing an image with utmost detail. 
Digital-to-analogue conversion on the other hand, would be a bit like printing this high res image. If you have a great DAC, this would deliver a pro-grade print, with all the colors and fine details of the source preserved. A poor DAC, on the hand, would be like a cheap pixelated print job of an otherwise beautiful digital image. 
The quality of conversion depends almost entirely on the quality of the DAC chipset. Higher resolution files do sound better than lower ones (and much better than compressed ones), and the processing power of the DAC chip determines such audio characteristics as transient clarity, harmonics, depth, stereo width and more. 
The difference between, say, a $50 converter and a $500 will be as clear as night and day - even to untrained ears. The great thing about great DA converters is that your amazing speakers and headphones will sound even more amazing…bottom line: get a good DAC.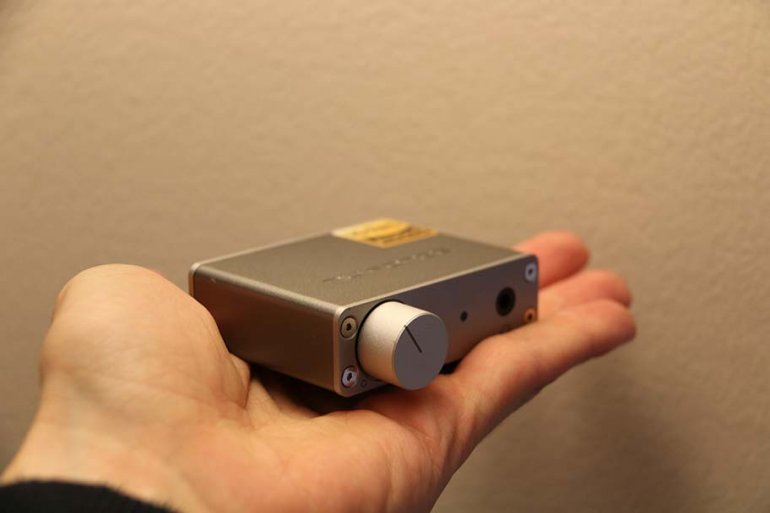 DAC Types Explained
Standalone DACs can be USB-enabled boxes with a simple pair of analog outs, the USB connection streaming not only data, but also the voltage needed for the DAC circuit to function. There are also DACs needing mains power, so be aware of that. A good example of this: the NAD Electronics M-51, which needs a separate amplifier to work.
DAC/Headphone amplifiers provide analog outputs for your speakers, as well as (mostly) separate output for your headphones. They often include a hardware volume control for the preamp, which can also be software controlled, allowing you to reduce or boost the nominal output fed to your cans. Most of the DACs on this list actually sport headphone amps, and we've indicated where this is in fact the case.
Portable DACs connect to smartphones or tablets, normally through mini USB-C ports, and almost certainly include a headphone preamp. They can also double as a computer DAC. For a good portable DAC, try the Chord Electronics Mojo - it's amazing.
DACs only featuring Optical or SPDIF digital inputs are used for digital to analog audio conversion of say A/V Receivers, TV sets, Digi-boxes and similar.
 
DAC Setup Explained
DACs are mostly USB-equipped boxes which, when connected, substitute for the existent internal headphone/line out. They are usually plug 'n' play-type devices, meaning that the operating system of your computer will immediately know that they are present, what they are (down to the brand/model) and what they do. You may find that you need to install drivers (audio settings control menu app) for some DACs.
Once connected, the DAC shows up in your playback options of your Settings/Preferences sound menu, and you would need to select it from the scroll-down menu to make it your prefered hardware output for playback. 
You'd need to unplug the physical connections from your existent output (e.g. headphones, powered speakers or an amp with passive speakers) and reconnect the leads to the outputs of the external DAC. 
DACs featuring a headphone amplifier with headphone control (a volume knob), offer extra flexibility. Some DACs require volume adjustments to be done from the playback device itself (via software control).
More advanced DACs will offer selectable digital input sources, allowing you to switch between a laptop (USB), a Blu-ray (or similar) player, connected through additional Optical or S/PDIF connections. In such cases, the DAC routes several digital only sources to one analog pair of outputs (the DAC's outs) which feed the analog audio signal to your speakers.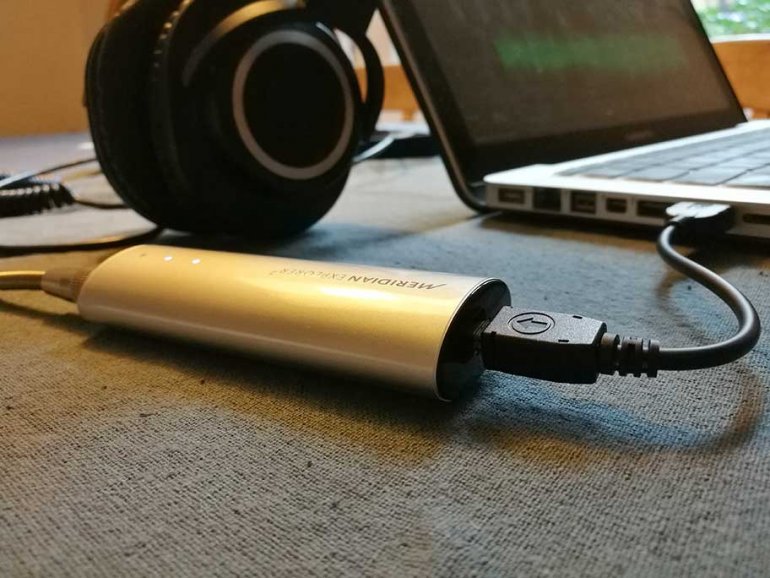 Sample Rate vs. Bit Depth 
While perusing our list of DACs above, you've probably wondered about the two sets of numbers – the ones reading 32-bit/192kHz or 24-bit/96kHz. Those numbers indicate bit depth and sample rate, and they are a numerical measure of how much information the DAC can transmit. Let's break this down. 
We've actually got a full explainer of how this all works, going into serious detail. However, we can summarise a few of the basics here – enough for you to understand what you're looking at. Sample rate is the number of times per second a recording (a song, for example) records something from the incoming audio. Recording software and hardware doesn't actually record a continuous stream of information, but rather, 'looks at' or 'samples' the incoming signal. The more times it does this, the better the quality will be.
In addition, each one of those samples has a certain amount of information – the bit depth. The higher the bit depth, the more information in each sample, and the higher the… Well, you get the idea. Every song recorded will have a bit depth and sample rate, and the numbers given for each DAC above is actually the highest bit depth and sample rate  it can handle. Very obviously, you want it to be as high as possible.
For reference, the Chord Hugo 2 is the DAC with the highest combined bit depth / sample rate, at 32-bit/768kHz.
 
DSD Explained
DSD file playability has become a criteria for a DAC's quality - mainly for audiophiles with extremely high-resolution libraries. It's definitely not something you have to use if you buy a DAC, but it sure is nice to have.
DSD stands for Direct Stream Digital, and is an audio protocol also known as 1-bit SACD bitstream - a file associated with Super Audio CDs. DSD files come in several 'resolution densities' and the highest resolution currently used commercially is the DSD256 (Quad-DSD), which samples audio of rates up to 11.2 MHz, which is four times the SACD rate. If this leaves you scratching your head, let's say that the 256 number stands for hm...256 times the audio quality of a regular CD. Yeah, we all need time to even imagine that.
You need a specialised player to even get DSD working - iTunes ain't gonna cut it. Try Audirvana Plus. If you do get it working, you're in for a wild ride. You'll find a much more detailed explainer of this particular file format here.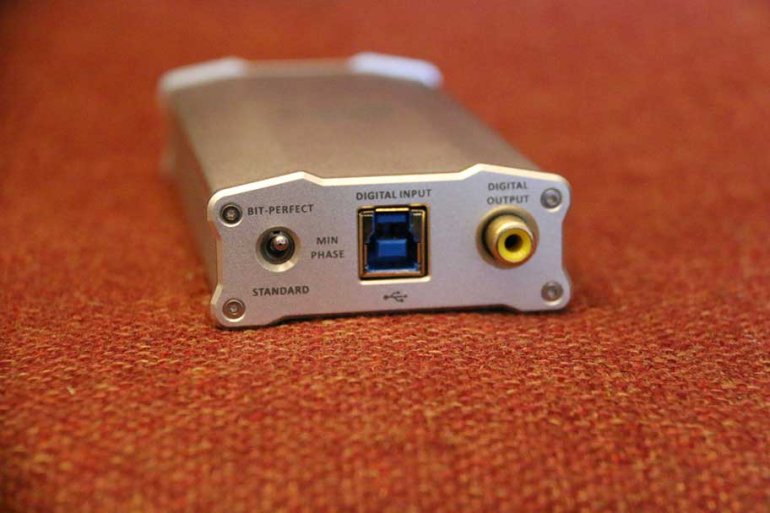 Digital Signal Integrity vs. Over-Conversion 
When putting together more elaborate audio setups, note that every time an audio stream gets converted from digital to analog and back to digital, the signal deteriorates a little. For instance, let's follow the signal path of a laptop sending an audio out from its minijack (that is, digital-to-analogue conversion) to the analog input of a A/V Receiver (analogue-to-digital conversion), which in turn goes to the A/V Receiver outs (digital-to-analogue conversion again) feeding the speakers. As you can see, the signal has undergone AD/DA conversion several times before reaching the speakers. 
In such cases of multiple conversion points, each converter may have drastically differing quality, resulting in a scenario quite like the classic "Chinese Whispers" game, in which a message is distorted by being passed around in a whisper. By the time it gets to you, the words "Quick brown fox" have become "Monocle pilchard ice cream Donald Trump." Well, not that drastic, but same idea.
In such setups involving multiple sources, we recommend that wherever (and as long as) possible to keep the signal in the digital domain by means of using digital ports/cables, until the point of reaching Digital to Analog conversion. Thus, you'd not only avoid signal deterioration by over-converting, but would also take full advantage of your new super-converter's talents, converting the pure DNA of the digital audio - as it was originally intended/digitized by the producers of the audio-visual content.
 
Digital Jitter Explained
Jitter is an often used term describing digital audio errors manifesting themselves as noise. A digital audio flow may see ones and zeros swap places by mistake - such as in, instead of 1010, a jitter may cause the number to be 1001. The result? Glitchy audio.
Low jitter levels result in a truer conversion, and DACs may often use a separate filter chipset for keeping the digital jitter count low.
Now, the key thing to remember here is: don't let jitter freak you out. It's actually irrelevant in almost all scenarios. You can usually ignore it completely, even if it is good knowledge to have. Just in case.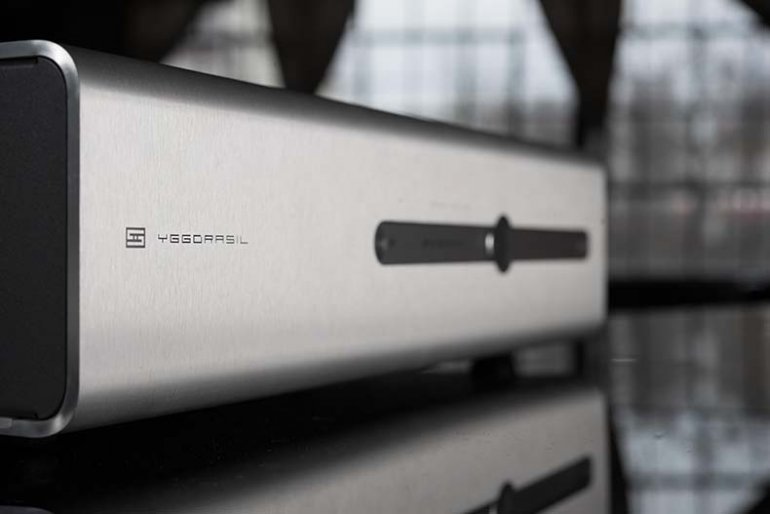 Multibit DACs Explained
Most Digital to Analog Converters use a specific design architecture called Sigma-Delta. This DAC technology is recently being 'upgraded' by a new generation of DACs - the so called Multibit converters, popularised by Schiit Audio. A good example is the number two pick on our list: the Schiit Yggdrasil.
Already widely used in cutting edge space, military and medical program digital technology, these types of hardware chipsets use bit-perfect precision that vastly outperforms the capabilities of a sigma-delta type converters (we know - that sounds technical, but all you need to be aware of is that they sound incredible).
Schiit are one of the companies using the technology, combined with another - 'Closed Form' digital filters, which manage to retain all original samples of the audio, minimizing or completely eliminating digital jitter.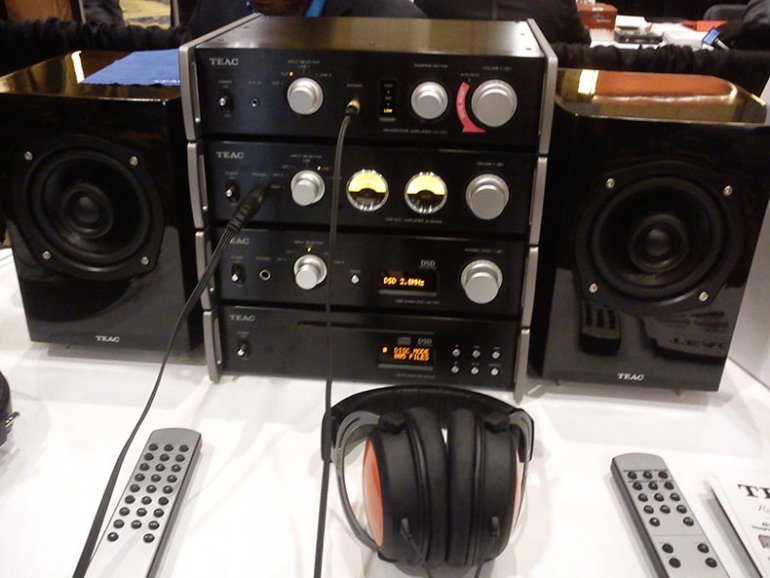 DAC Connections Explained
Before we mark off the most common types of inputs and outputs found in commercial DACs, let's mention balanced vs unbalanced connections. 
Balanced and unbalanced connections are often referred to as pro and semi-pro respectively, and can at times have a dramatic effect to audio performance, and this effect happens to take place after the sound has already been converted from digital to analog. 
To avoid a massively theory-heavy tangent, we could say that balanced outputs offer an impedance balancing (between the individual wires) of the connected cable, resulting in a better transference of the audio signal - in terms of signal to noise ratio. Balanced circuits may be indicated by a sign: +4dB, unbalanced ones, by: -10dB. 
In the real world, spaces with lots of wiring and/or light dimmers (commercial buildings, offices etc) are notorious for causing ground loops and hums to audio equipment. These are the cases where balanced outputs can come handy and act as effective hum-destroyers.   
The only types of connections qualifying as balanced are XLR outputs - which are the three-pin microphone type of cable connections. 
Another balanced output would be a 1/4" TRS jack - same as the larger type headphone jacks, and TRS standing for the type of jack tip ending - tip, ring, sleeve. 1/4" TRS jack audio outputs are mainly used in studio-grade audio converters.
Some DACs may feature a switch called Ground Loop lift. What is it for? This is an option which helps kill ground loop hum caused in audio (and USB) cables affected by other electrical sources. 
Most other DAC connections are quite self-explanatory. If they aren't, here's a little breakdown:
| Connection | Details |
| --- | --- |
| RCA Outs - Analog (unbalanced) | The most common type of hifi outputs - normally resembling a pair of white/red phono plugs. |
| Mini-jack (1/8" / 3.5mm) out - Analog  | The most common mini-jack connection as found on smartphones, laptops etc. |
| 1/4" Jack (Balanced or Unbalanced) - Analog  | 1/4" jack connections are uncommon in hifi products. They can be found in PA amps and recording studio equipment. Since they are smaller than XLR, 1/4" jacks can be used for balanced outputs on some devices. |
| XLR Out - Analog  | XLRs look like a three pin - within a circle - they use regular mic lead (cannon) connection plugs. You'll find them mostly when balanced output circuit is present - in larger high end type DACs. |
| S/PDIF - Digital  | This stands for 'Sony/Philips Digital InterFace', and these digital connections have a slightly squarish look. Often called a 'lightpipe' connection, S/PDIF cables let out a bright red light at their end. Good for linking DVD/Blu-Ray players or similar. |
| Optical (TOSLINK) - Digital  | These look like a single RCA plug, but carry stereo digital audio. |
| Optical (3.5mm) - Digital  | Same as above but with an ending of the same size as a minijack (3.5mm) but carrying a stereo digital audio (as found on some Mac computers).  |
| AES / EBU (XLR) - Digital | AES/EBU is Audio Engineering Society's digital protocol lead, transferring a stereo digital audio feed over a single XLR to XLR digital cable. |
| Wordclock / Clock Sync (BNC/Coaxial) | These connections use the so called BNC type plugs, also used for some aerial / antenna-type attachments. Wordclock keeps the ticking of digital ones-and-zeros between digital devices in sync. The first device is normally set as a master, syncing connected digital devices (set as slave devices) and keeping them jitter-free (no dropouts of digital data).  |
| USB (A, B, mini, C-type) | USB connections are the most common way of linking an external DAC to a computer. Depending on the size of the interface, different types of USB plugs may be present. |
| Thunderbolt (Rare) | Thunderbolt is the way to go (into the future). DACs featuring this connection are extremely rare at present, but the protocol has slowly began replacing USB or Firewire in recording studio-grade converters due to Thunderbolt's increased bandwidth. |
| Firewire  | Firewire is now pretty much a legacy connection, quickly fading away. An extremely rare digital connections for standalone DACs. |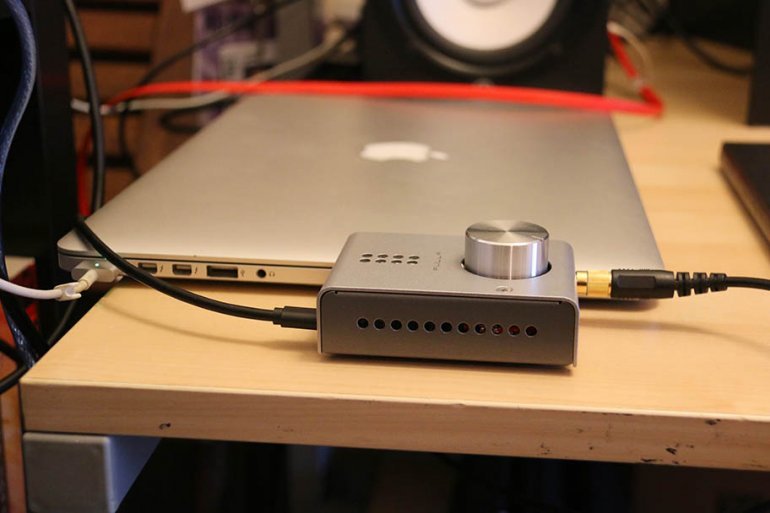 ADCs Explained
Alright, we've kind of covered DA conversion and outputs, but would ever a DAC need an analog input? 
Nope. If they do, they'd be called AD/DA converters and these are an altogether different kettle of fish. Analog to Digital conversion is mostly needed in recording studios really. But perhaps not always. Just think of the (quite common) scenario of trying to digitize an old vinyl record or a tape cassette. You may say that some turntables come with a USB connection, and you'd be right - the AD conversion would take place exactly there. Very often though, these ADCs are of poorer quality than even those found in regular PC soundcards. 
So if you're trying to digitize an old precious analog recording, you could do worse than find yourself a nice AD/DA conversion box which would allow you to digitize analog sound in a high-res digital audio and store it forever...a bit like an insect in an amber stone.
Learn More About Hi-Fi Audio