Romania isn't known for audio. But in the past few years, that's changed. Thanks to one man: Antonio Meze. Meze is the founder and driving force behind MEZE Audio, and his over-ear and in-ear headphones are just extraordinary. In this review, we break down the sound, design, comfort and fit, packaging and accessories, specs and more of the Meze Audio 99 Classics. To see how they stack up, see our list of the best high-end headphones.
 
Sound:
Low-End (Bass)
While the MEZE 99 Classics don't quite make it into the ultra-high end audiophile arena – much as we are sure that MEZE would like them to - they are still some of the best sounding headphones we've ever listened to for this price. Other headphones recall mosh pits at metal gigs, or bawdy flamenco dancers. The 99 Classics? Ball gowns and tuxedos, baby. Waltz. Tango. Many headphones often swing too far in one direction, offering either sound that is incredibly warm, sacrificing precision for color. Or they swing the other way, being too orientated towards the studio, delivering transparent, legal sharp audio that, while laudable, doesn't always do the music many favours. The 99 Classics get the balance just right.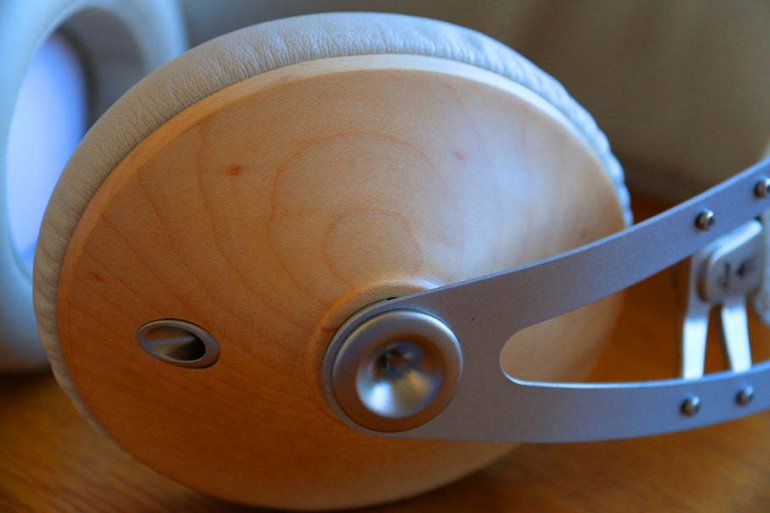 In fact, balance is the key word here. No matter which genre we listened to, nothing felt overpowered, no frequencies felt overhyped or pushed to one side. The bass had weight, but never dominated, working in the background like a skilled chef at a five-star restaurant. The low end of these headphones remains some of the most engaging, exciting sound we've ever come across. Here's a comparison that we probably shouldn't be making, but are going to anyway: the Beats Studio3 Wireless. Those are a little more expensive than the 99 Classics ($350 versus $309) and the difference in sound quality is extraordinary. The bass of the Beats is nasty, overcooked, forcing its way into the conversation no matter what you're listening to. For $41 less, you could get some of the best headphone bass we've ever heard. This isn't even a question.
 
High-End (Treble) and Mids
It goes beyond that. While the high-end felt like it lacked a little character (it would be nice to hear a little more emphasis on vocals, for one thing) it made up for it in so many other ways. The overall impression we got was an elegant, very precise set of electronics that had been calibrated perfectly. The stereo spread was superb, and although the highs weren't quite there, we still got some fantastic level of detail. It wasn't quite on the level of other high-end headphones, particularly more expensive ones, but we still had a great deal of fun listening to these. Call quality was, as is the case with almost all models released these days, perfectly acceptable. No dropouts, minimal distortion. Then again, if you buy these headphones purely for the call quality of the in-line microphone, you are a vandal and a philistine.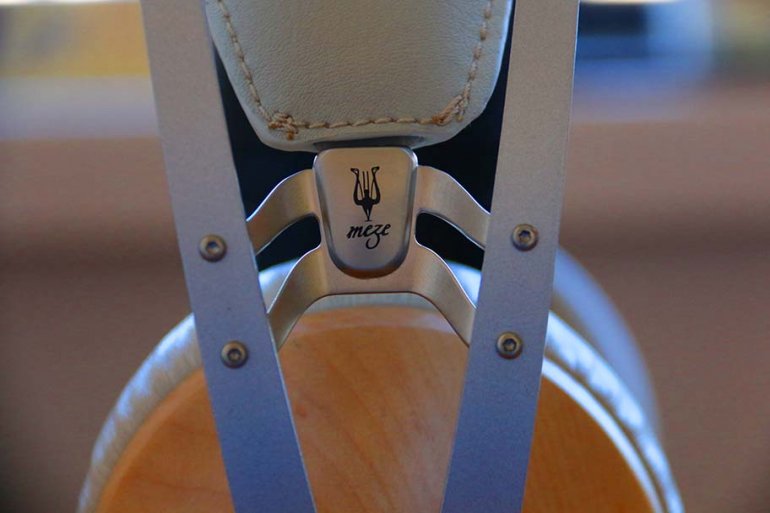 Frankly, what MEZE have been able to achieve here is quite astonishing. The drivers are dynamic neodymium/mylar - in audio terms, that's as ubiquitous as wheels on a car - and only 40mm in size, decent enough but certainly not hinting at the oversized drivers of the likes of Audeze. The sensitivity is unusually high for a pair of mid-range headphones, at 103dB, meaning you don't need as much power to drive them (hence, why they're perfectly capable of handling phone audio, although they absolutely sing if you plug them into a good amp and DAC).  Compare that with the venerable Sennheiser HD600 a genuinely classic pair of headphones. Not only are those slightly less sensitive, at 97dB, but they also have a higher impedance at 300Ω to the MEZE's 32Ω, all of which means they require more power to drive – you aren't going to be running the Sennheisers off your smartphone. Last time we checked, they were being offered on Amazon at an identical price to the 99 Classics - $309. We know which one we'd pick.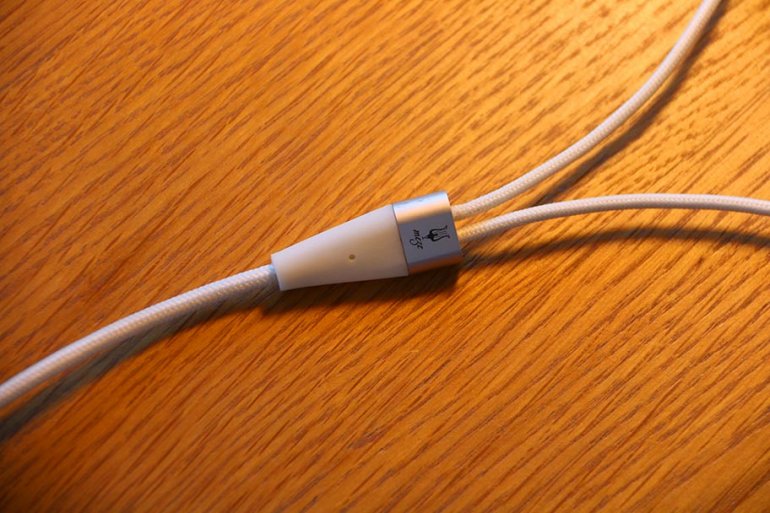 Design:
Look and Feel
Exquisite. That's the word that came to mind when we first pulled the 99 Classics. It's not a reaction that most audio equipment inspires, and definitely not a reaction inspired by most headphones. Oh sure, different cans have different styles. The no-nonsense brutalism of the German manufacturers. The mass-market reliability of the Japanese. The 60s radio engineer chic of Brooklyn's Grado. The high-end, Philippe-Starck-leather-covered wireless crowd. These are all good looks, even desirable ones. But very rarely does a pair of headphones make you give a low whistle of appreciation. Very rarely does one cause you to turn it from side to side in your hands, admiring the finish, taking in the quality of the construction and the details.
Audio quality, we should point out, doesn't actually have anything to do with this. To be honest, the more effective a pair is at conveying accurate sound, the uglier it is likely to be. Just look at the headphones from Stax, a company that makes very fine audio equipment which closely resembles waffle irons. Fortunately, the 99 Classics get both right. They look, and sound, incredible. (It's worth noting that the light-colored wood version seen in the photos here has been discontinued – it was available at the time of writing, but you can now buy it in only walnut finish).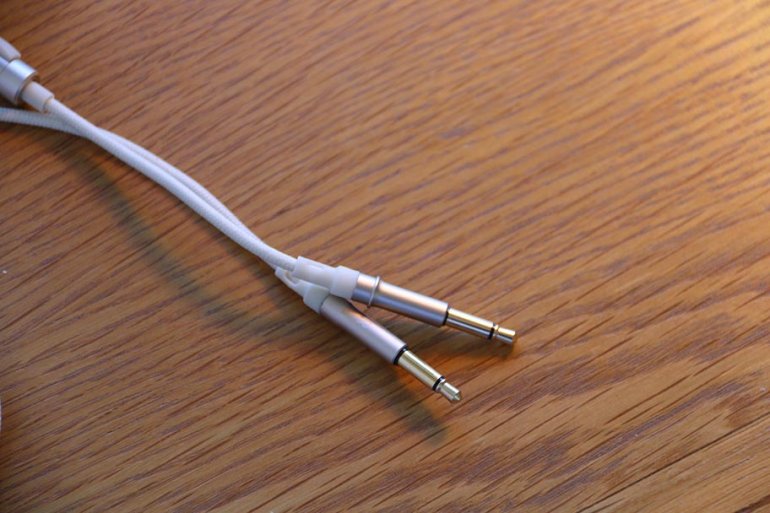 Build Quality
It's the earcups that draw your attention. Ours were made of very fine-grained maple wood, soft to the touch, housing leather cups that feel like soft butter. They reminded us, in a good way, of the Thinksound On2 (full review here) - a good deal cheaper than the 99 Classics, at $143 to the latter's $309, but still one of our favorites. Even the padding inside the cups, which protects the drivers, has a reassuring give to it. The solid metal headband, with its almost spider-like support design, has minimal screws, and is smooth all the way across the top. An elasticated headband - more buttery leather – sits below it, with the name of the model subtly embossed on the top. It's the details that make the difference here, and not just the exact pull of the headband, or the grain of the wood. It's things like the tiny tactile ridge on the left cable jack, allowing you to easily find the correct side without looking for a left/right indicator. It's the very subtle MEZE logo on each side, perfectly placed, visible without being obnoxious. Real thought went into these, and in an industry where design is secondary to audio quality, that's a rare thing.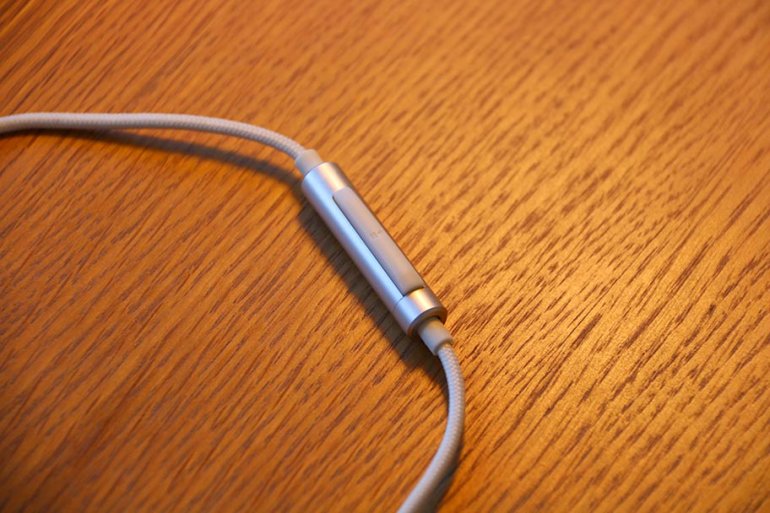 In-Line Microphone and Connections
That's not to say there aren't some puzzling decisions. While we do love the texture of the Y-shaped cable, we don't love the in-line microphone. Firstly, it's located in an odd place, a few inches down from the left mini-jack. A far more logical place would be for it to be at the connecting portion of the Y, which is where we found our hands straying, although we do appreciate that that might impact call quality and increase costs. MEZE include a second, much longer cable, this time without microphone, so clearly intend the cans to be used in stationary situations, such as with a good headphone amp. But for a pair that all but begs to be shown off, the lack of a volume control is a total mystery. For the record: Along with the two cables, the headphones have a standard 3.5mm jack, as well as 6.3mm and airplane connectors. And it is worth saying that while they are exceedingly comfortable, they do have a rather large and bulky profile, unsurprising given that they are over-ear. This, unfortunately, means that they lack portability, but depending on what you're looking for, that may not be a bad thing.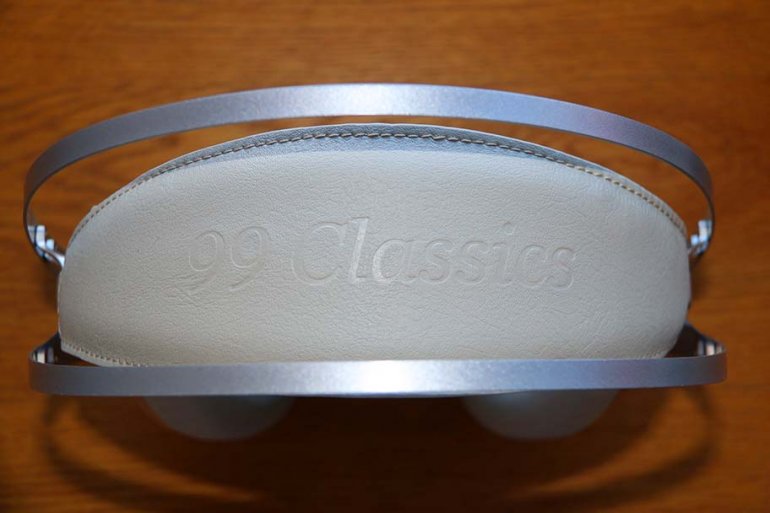 Comfort & Fit:
It's rare for us to fall in love with a pair of headphones before we even put them on, but how could we not? And when we did put them on, our love only got deeper. These headphones are incredibly light, at only nine ounces, and even after prolonged listening sessions, they didn't even feel like they were there. The comfort is just sensational. We were able to wear them for hours without any fatigue issues, either with the sound, or with the clamping pressure. That compares very favorably to other more expensive headphones: when we reviewed the AUDEZE LCD2C, a brilliant but much more expensive pair of headphones, we found that comfort was one of the issues we had with them. Despite a redesign headband, they were still uncomfortable to wear for long periods. They offer better sound than the 99 Classics - and at $779 to the Classics' $309, that is to be expected – but the Classics have them beaten here.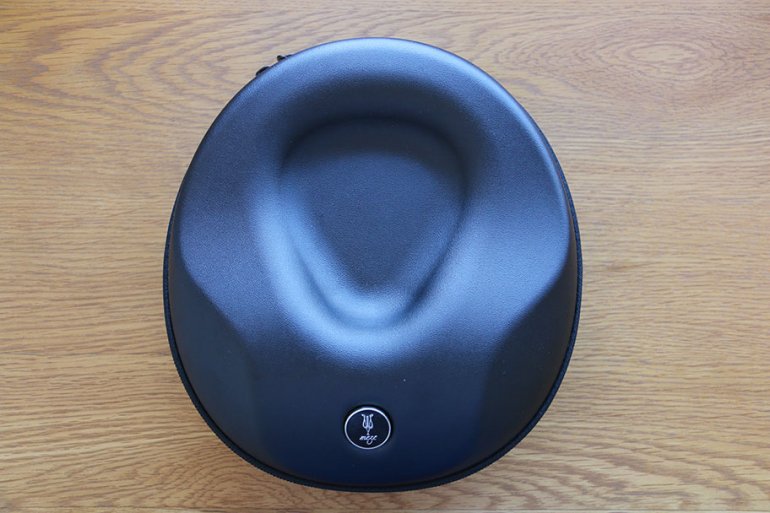 Accessories & Packaging:
The 99 Classics interesting and that they come with the box that is actively useful after you remove the headphones. It's a simple cardboard number, with a flip-top lid that you pull up using a fabric tab. The interior is lined with foam, and if you keep the box around, it's excellent for storing things in. Your correspondent uses it to hold his wallet and keys and sunglasses and ben-wa balls and what have you.
The other accessories are phenomenal, too – far better than you'd expect at this price. The two cables (the 9'10" without a mic, and the 3'11" one with) are housed in a very snazzy little felt carry case, secured with a zipper. You'll also find a 6.3mm adaptor inside, along with an aeroplane adapter. And by the way, did we mention that all of this comes in a gorgeous, rigid case? It's genuinely one of the cooler cases we've come across – nothing on the more recent Nuraphones (full review here) but also something we've kept around.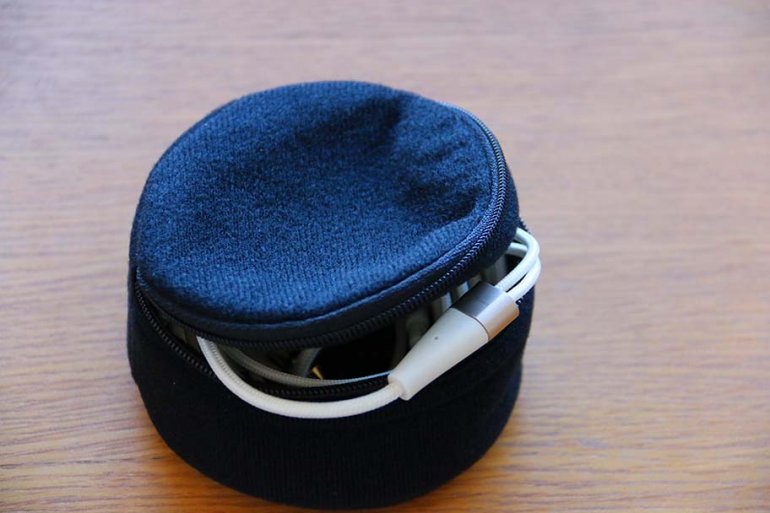 What We Like:
The overall sound quality of the 99 Classics is superb, with an engaging and exciting low-end.
The headphones' design is phenomenal, and they are a genuinely beautiful piece of equipment.
​The accessories are top-notch, as is the price. You get an awful lot for your money.
 
What We Don't:
The in-line microphone on the short cable has a very strange placement.
The 99 Classics are actually a little bulky, and probably aren't suitable for portable use.
​Colour availability has decreased in recent years, and they are now only available in walnut.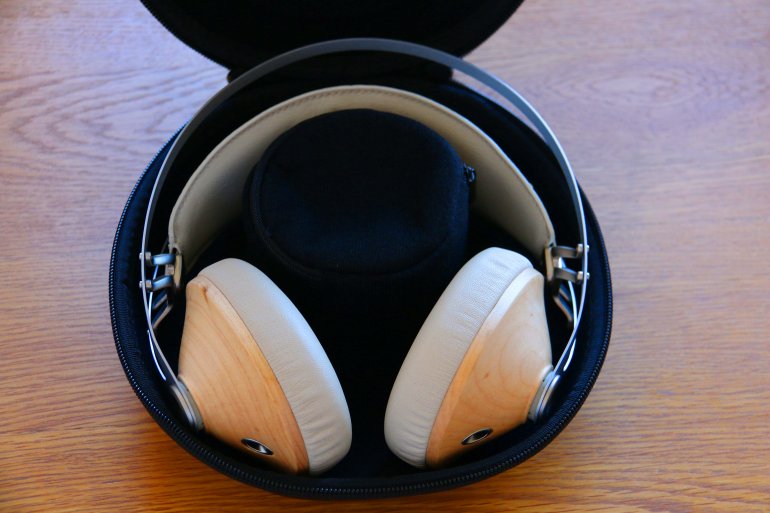 Comparison Table:
Want Even More Master Switch? Sign Up For Our Weekly Newsletter!

The Competition:
The 99 Classics dynamic driver headphones, but a pair they are most frequently compared to are, in fact, planar magnetic: the OPPO PM3s. Planar magnetic headphones offer more open and spacious sound, and the PM3s are among the cheapest and most popular ones out there – no small feat, considering that planars are traditionally more expensive than regular dynamic drivers. While we aren't particularly enamoured of them, there's no doubt that they are a worthy alternative to the 99 Classics, although you will sacrifice the design quality. These aren't nearly as pretty. Their price tends to fluctuate; we've seen them as low as $349 on Amazon, although at present, the cheapest you can buy them from that site is $699. It maybe worth shopping around. In any case, they are likely to be more expensive than the $309 99 Classics. If you can live without planar sound, get those.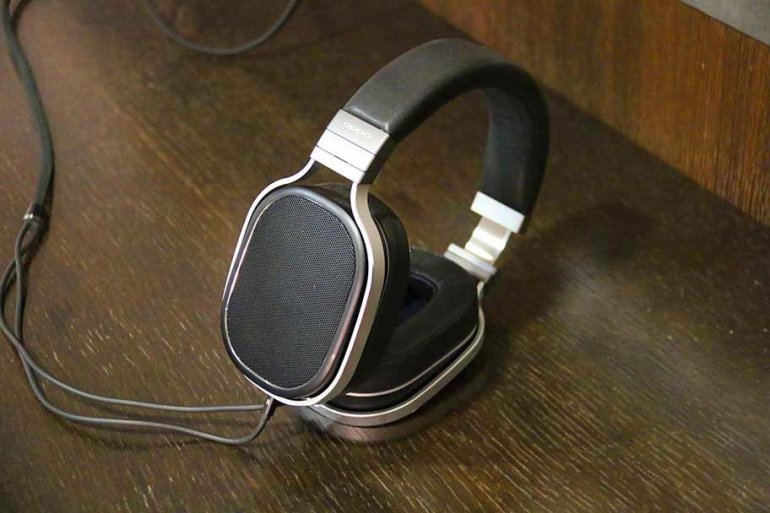 We mentioned the Sennheiser HD600s earlier, but perhaps a better alternative are the newer HD650s. While they are slightly more expensive than the Classics, by about $60, they are a formidable and long lasting pair of headphones, with thousands upon thousands of devoted fans. Again, we prefer the 99 Classics, but there's no question that these headphones offer crystal clear, engaging sound, and are a very worthy alternative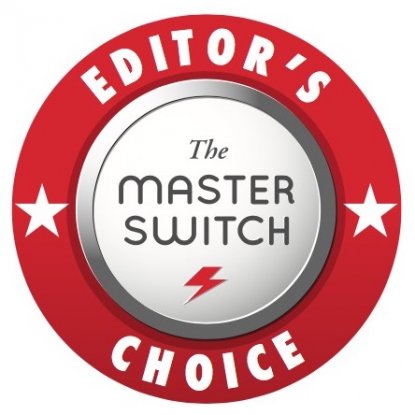 It may also be worth looking at a pair of Audio-Technica ATH-M50x's. These are some of the biggest sellers in the headphone world, a stupendously popular pair of cans that, for many, function as an entry point into the world of great sound. We think the design is clunky as hell, but there's no question that the audio quality they offer is absolutely worth the price of admission. And what a price! At $150, they are less than half the $309 of the 99 Classics.
And speaking about price: what if you want to experience the sound of the 99 Classics, but don't want to shell out three big ones and nine little ones? Then you need the MEZE Audio 99 Neos, which have an identical shape and sound signature, but replace the wood housing with plastic. They don't look nearly as good, but they are an excellent cheap alternative – at $199, there's very little to complain about here. We always say go for bigger brother, just because it's a lot cooler, but these are fine if you can't stretch that far.
Learn More About Headphones