A good pair of headphones can be truly life-changing, shutting out the noise and filling the world with great music. I've tested more than a hundred pairs, and I think that one particular model from Sony is the absolute best you can buy right now. You can read about those headphones, and several alternatives, below. By the way, we cover full-size headphones only in this article (as in, ones that fit over your ears and head). If you're looking for earbuds, we have a list of the best right here.
 
---
Jump To...
---
Wireless: Yes
Noise-Canceling: Yes
Battery Life: 30 Hours
What We Like: Matches superb sound with excellent noise-canceling and battery life, as well as advanced features.
What We Don't: They are quite pricey.
At any given time, I'll have a dozen headphones in my office, ranging from futuristic true wireless earbuds to big, heavy audiophile cans. The Sony WH-1000XM4s are the ones I find myself reaching for the most. It's practically automatic: as soon I walk out the door, these are the headphones I take with me. I keep coming back to them time and time again, and the reason for that is simple: there is almost nothing they don't do well.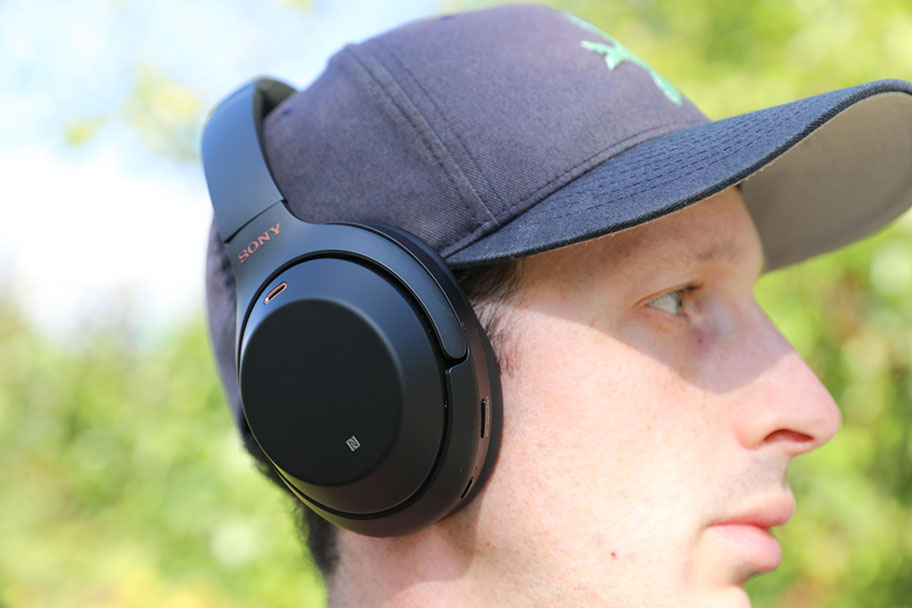 It's not just the fact that they sound terrific, with audio that is crisp, punchy, and detailed. It's not just the excellent noise-canceling, which is fully customizable, so you can let in exactly as much ambient sound as you like. It's the fact that the WH-1000XM4s are so damn intuitive. They have so many useful features, things I hadn't even considered before I got my pair. The headphones will automatically pause your music if you hang them around your neck, and if you want to listen to the outside world without taking them off, all you have to do is say something, which puts them into ambient mode. They offer 30 hours of battery life, which is up there with the very best, and you get five hours of juice from a mere 10 minutes of charge. The app Sony uses to control the headphones (which you don't need to have open to use the headphones) is simple and effective. In my opinion, there are no other headphones that do as much as the WH-1000XM4s, with as little fuss. They are brilliant.
I will say that the Bose Noise Cancelling Headphones 700, which cost $50 more, offer slightly better noise-canceling. Bose really are the best in the world at doing that, and no matter how hard Sony tries, they aren't going to be able to beat them. But the thing is, the difference isn't that dramatic. Unless you demand the absolute best from your noise-canceling, you'll be very happy with that offered by the WH-1000XM4s. There's also the fact that they sound much, much better than the Bose headphones, which have thin bass and sometimes unclear detail. Plus, they are significantly less pricey, by about $50, making the Sony headphones a winner.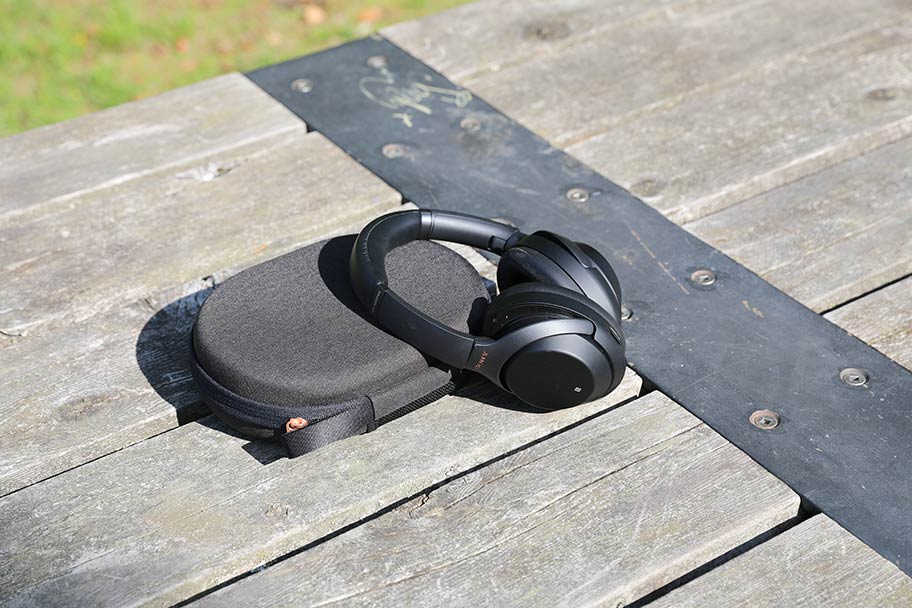 There's no denying that they are still expensive. $350 is a lot, but fortunately, there are several excellent alternatives that are far more affordable. If the price isn't for you, I'd suggest checking out the Sennheiser HD 4.40, discussed below. They cost under $100, and although they don't have any noise-canceling, they match up to the Sony headphones well in terms of battery life and sound quality.
See the Sony WH-1000XM4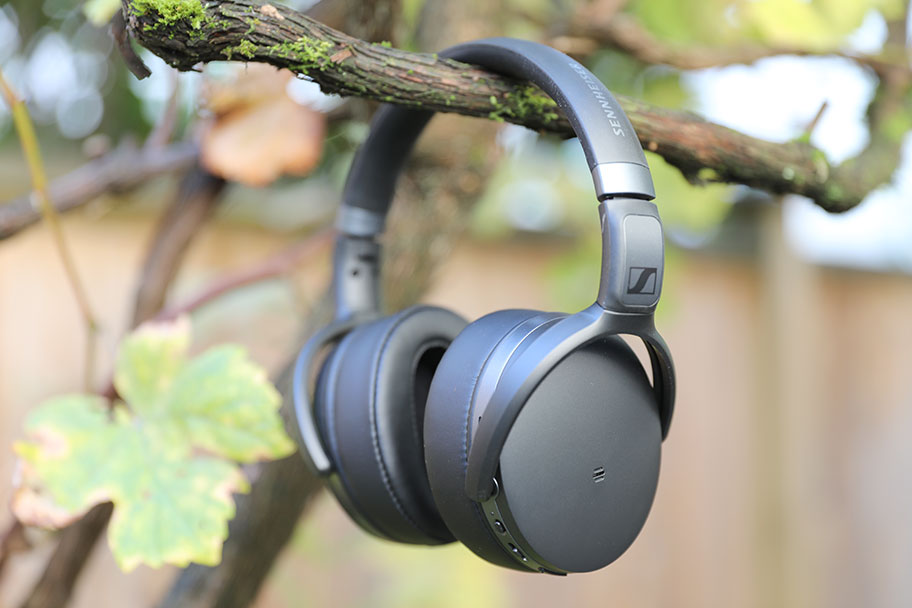 Wireless: Yes
Noise-Canceling: No
Battery Life: 28 Hours
What We Like: Solid sound quality and comfort, with ridiculous battery life.
What We Don't: Lack of noise-canceling may be a dealbreaker for some.
When you're looking at budget headphones, it's tempting to go for models that claim to offer all the bells and whistles of more expensive ones. But I think you'll be a lot happier if you go for a pair that does a few things well, rather than a lot of things mediocrely (is that a word? Oh well. It is now). That's why I think the Sennheiser HD 4.40s are about the best pair of affordable headphones you can buy.
These wireless, over-ear headphones combine good sound quality with excellent comfort and fit, and a ridiculous battery life. At 28 hours, they are in the top-five headphones here. Other sub-$100 models like the Anker Soundcore Life Q20 (below) may last longer, but they don't sound nearly as good. And really, it's the sound that seals the deal for us here, even more so than the battery life. Sennheiser have a reputation for excellent audio quality, and this clearly carries through to their budget offerings. The sound quality is clean, balanced, and powerful. It's frankly insane that a pair of headphones this good costs under $100. That makes them more than affordable for most people.
That being said, there is one major shortcoming with the Sennheiser HD 4.40s. They don't offer any form of active noise-canceling—while they block out the outside world pretty well, you won't find the same cancelation technology as you would on more expensive headphones like the Sony WH-1000XM4s or the Bose Noise Cancelling Headphones 700. And you know what? That's fine. You get good isolation with these anyway (as in, the seal against your head is good enough to block out the outside world) and again, I'd much rather recommend you a pair of headphones that don't cut corners trying to pull off advanced features.
It's worth noting that Sennheiser offer a newer model that does include noise-canceling, called the HD 4.50. However, they cost double the price, and the cancelation isn't good enough to justify the increase. It's a much better idea to stick with the brilliant HD 4.40. Save yourself some money; these headphones are the ones to go for.
See the Sennheiser HD 4.40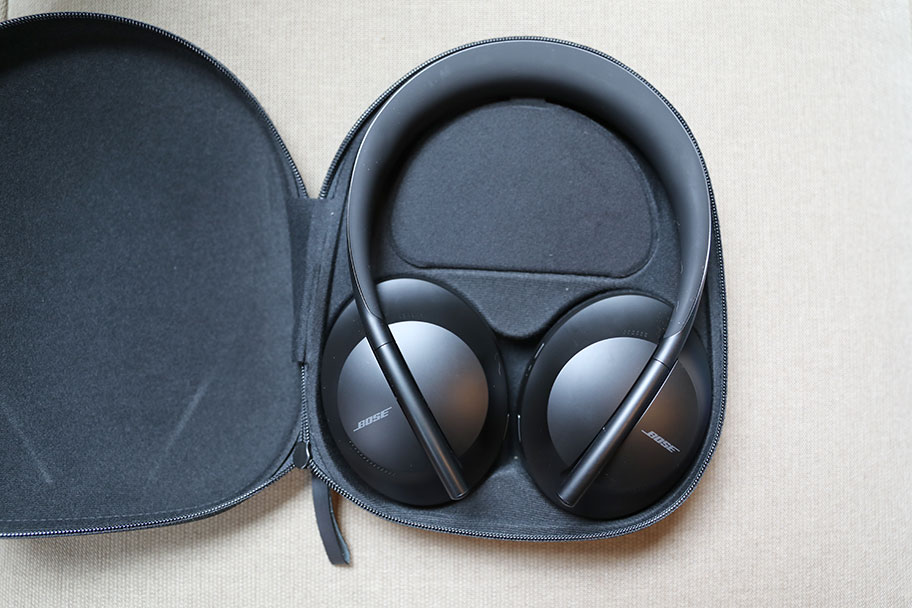 Wireless: Yes
Noise-Canceling: Yes
Battery Life: 19 Hours
What We Like: The best noise-canceling money can buy.
What We Don't: Very pricey, low battery life, dull appearance.
When you talk about the best headphones available, it really is a conversation about Bose and Sony. They are the two biggest dogs in this fight, and they produce some of the best headphones on earth. I've already explained why think the Sony WH-1000XM4s are the best headphones overall, but the Bose Noise Cancelling Headphones 700 (the company's newest model) have them beaten in at least one crucial area, and you've probably already guessed what it is.
The new Bose Noise Cancelling Headphones 700 have the best noise-canceling technology on earth. Better than the already-terrific WH-1000XM4s from Sony. You can select just how much noise cancelation you want to apply, and the isolation is fantastic. Bose even promise future augmented reality updates. While they've been vague on the specifics, I imagine this will be some sort of intelligent adjustment.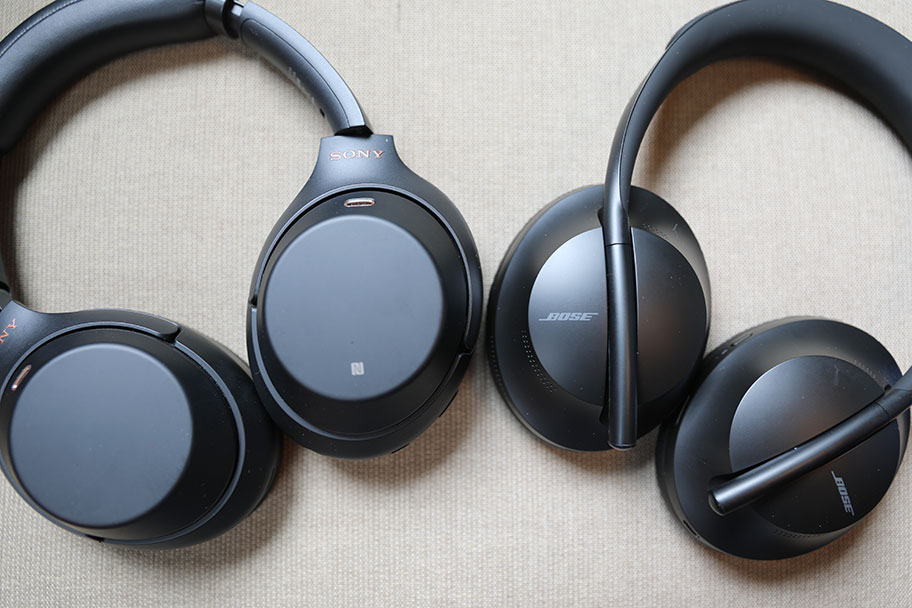 The problem is, there are some significant downsides to the Bose headphones. They have significantly less battery life than many other headphones, even the $100 Sennheisers I mentioned above. They are easily among the most expensive noise-canceling headphones available, and to be honest, I think they look about as exciting as a pair of free headphones you get on airplanes. That weird extended headband post is definitely an acquired taste.
If you do want to stick with Bose, and you want to get some of their cancellation tech without the massive pricetag, then I recommend an older model from the company, the QuietComfort 35 II, which are $50 less expensive. Bose have sold thousands upon thousands of them over the years, and with very good reason. Even though I love my Sony headphones, the QuietComfort 35 IIs are still my headphones of choice for long journeys...Read our in-depth review
See the Bose Noise Cancelling Headphones 700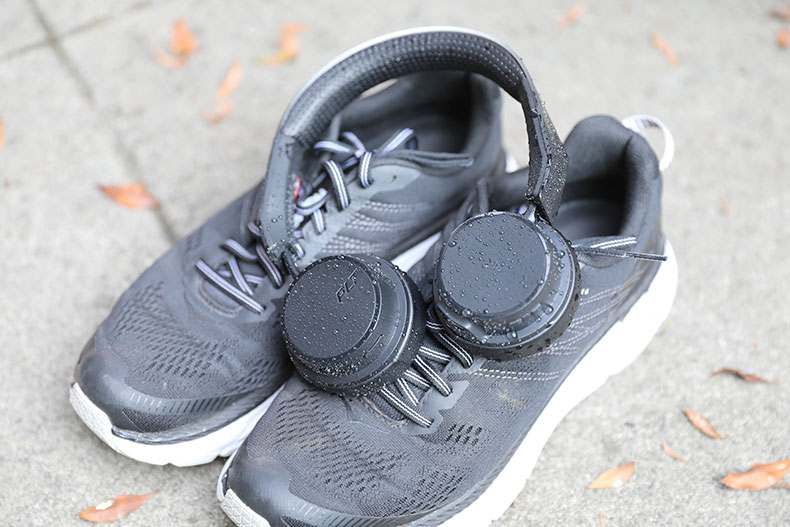 Wireless: Yes
Noise-Canceling: No
Battery Life: 18 Hours
What We Like: Water and sweat proof, simple to use, good sound quality.
What We Don't: Poor isolation means they suffer in noisy environments.
While it's true that a good pair of earbuds lend themselves well to working out— and you can see a list of the best here— they are arguably less convenient than a pair of headphones that sit on top of your head, and which you can quickly pull down if necessary. That's quite important if you hit a busy intersection and need to listen for traffic, or that hot gym-goer you've had your eye on says something to you. If that happens, you don't want to pull earbuds out (where you might drop them with sweaty fingers) or have to spend some time finding a tiny pause button.
Ideally, I'd like to recommend a pair of fitness headphones that sound great and are simple to use without breaking your wallet in half. I think I've found them: the Poly BackBeat Fit 500s. Poly are formally known as Plantronics (they recently rebranded) and they've been making fitness headphones for a while.
The Backbeat Fit 500s may not have advanced features like noise-canceling, but they practically beg for you to take them out on a run, or get nice and sweaty in them. They have a specialised coating, known as P2I nano coating, which repels water. I found it almost impossible to get any sort of water to disrupt my pair, even after a quick run under the tap, which I'm sure you'll agree is far heavier than any rainstorm. I loved how lightweight they were, and how easy the controls were to use. They are simple raised physical buttons on one cup, and unlike other headphones like those made by Sony, there's no need for touch controls. During runs, I found skipping and pausing tracks was super simple. They also never got uncomfortably sticky, no matter how much of a sweat I had going. That's a big problem with other fitness-focused headphones, like those from Beats.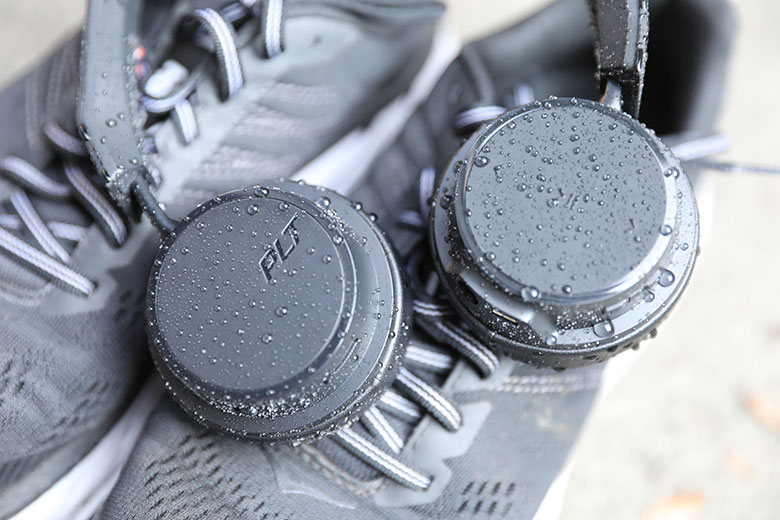 There were a couple of things I didn't like, and which are worth bearing in mind if you buy. The first is that the BackBeat Fit 500s don't have any noise-canceling, which is OK given the price, but the isolation is quite poor. That was frustrating in noisy environments. In the gym, for example, I sometimes found that if the staff had music turn to high, it got in the way of my own tunes.
I also wasn't wild about the somewhat cheap materials. They may have been coated with nano fibers, or whatever, but they didn't feel premium at all. That said, having tested several different headphones in the gym and on runs, I can say that the BackBeat Fit 500s are easily my favorites.
See the Poly BackBeat Fit 500

The Competition
As you can imagine, there are hundreds and hundreds of headphones available, way more than any one site could ever test. But like I said, I'm constantly trying new headphones, and I have a pretty good idea of what's out there. I've come up with a few different models that you should look at if the above for headphones don't float your boat. I consider these the best alternatives out there.

Great Noise Cancellation at a More Affordable Price
I've already mentioned the Bose QuietComfort 35 II ($349) as an alternative to the pricier Noise Cancelling Headphones 700. And don't get me wrong, they are very good, with solid cancellation. They are also comfortable to wear for long periods; for ages, they were my choice of headphones for flying, and for commuting. But as good as they are, I can't really recommend them any more. They have been surpassed by the Sony WH-1000XM4s, which are the same price, and offer far more in terms of features. You should only go for the QuietComfort 35 IIs if you seriously love Bose, and want to save fifty bucks over the more expensive flagship headphones. (One other quirk: they have the best and most useful case of any headphones I've tested, ever, with sensible storage slots and a handy external mesh puch. I love it so much I actually tried to store my Sonys in there, but they didn't fit. Bummer. Bose ditched the case for the newer NC 700 headphones, because screw you, that's why.)
 
Brilliant Battery Life
The Cowin E7 ($50) have some really interesting features. The 28 hours of battery life is comparable to headphones that cost over twice as much - the Sennheiser HD 4.40 headphones have identical battery life, and cost $99. And although the E7s don't sound quite as good, they remain an excellent budget alternative to the Sennheiser headphones, with punchy sound and good design. That said, the noise-canceling feature isn't worth using. It's mildly effective at best, and renders the music muffled and indistinct.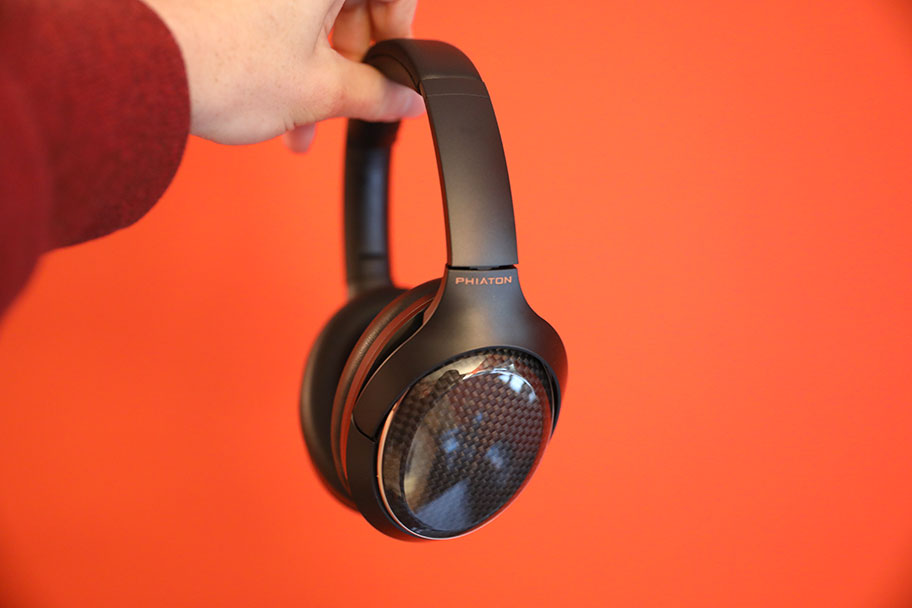 A Great Alternative to the Sony Headphones
If you like the style and functionality of the Sony WH-1000XM4s, but you prefer not to drop $350 on them, then it may be worth looking at the Phiaton 900 Legacy headphones. They are affordable competitors to the Sony headphones, with several features that the WH-1000XM4s don't have. You get Bluetooth 5.1 (versus 5.0 on the Sonys), which all but ensures listening that is free of dropout and lag. The touch controls are more responsive, and the headphones automatically pause if you hang them around your neck. They even look like the Sony headphones. While these are no cheap knockoffs, the design is very similar! I enjoyed the 900 Legacys a lot, but ultimately, the Sony headphones remain supreme. The Phiatons don't sound quite as good, and the noise-canceling isn't up there. While I'd recommend them to anybody looking to save some cash and still get a great pair of wireless, noise-canceling cans, they clearly aren't ready for the top spot yet. Having said that, the automatic pause when you take the headphones off has always been a game changer for me. It's crazy that more models don't have this, especially since it relies on tech that's been around for a while.
A Better-Sounding Bose Alternative
Let's say you want great cancellation, great sound… and a pricetag that is slightly less eyebrow-raising than most other headphones here. In that case, you'd go for the Cleer Flow II. Cleer are a relatively new company but I think the Flow II headphones put them into direct competition with Bose and Sony, and at only $200, they are relatively affordable, too. The cancellation offers some clever features which really do give Bose a run for their money, but the real draw here is the sound. It's clean, open, and welcoming, meaning that these headphones match the sound quality of the top-ranked (and expensive) Sony cans with noise-canceling that is almost as good as the even pricier Bose models. I definitely think the design is an acquired taste, and I did encounter a few comfort issues over long periods of time, but those are minor issues. The Flow II remain a superb alternative to the big dogs.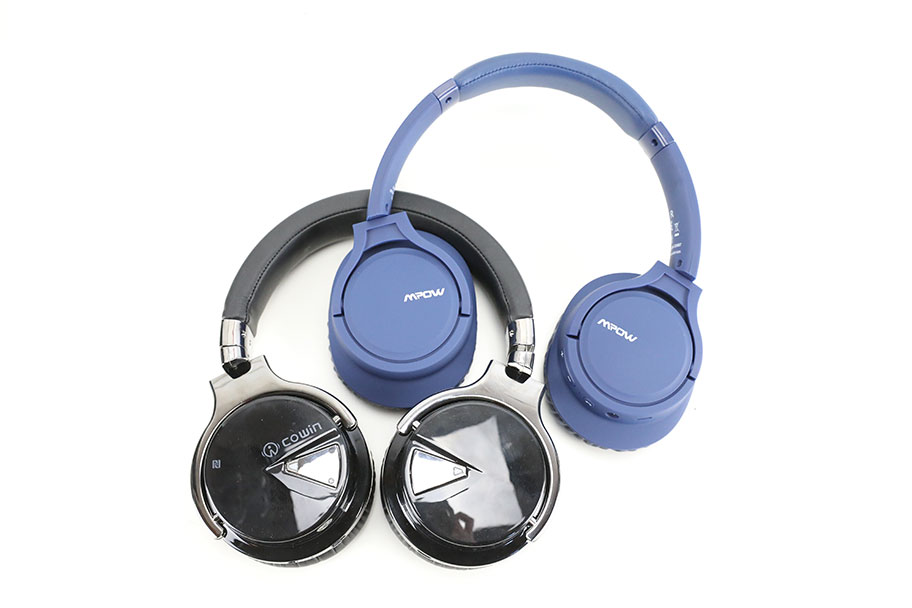 Budget Headphones That Can Take a Beating
These days, it's perfectly possible to get decent headphones for less than $25. If you just want a quick and dirty pair to satisfy your craving for music, then I think you should go for the MPOW H7 ($24) They are a light, comfy pair of over-ear headphones with solid battery life and highly acceptable sound quality. The build of the H7s is light and flexible, meaning they can take a beating. They may not be perfect for working out - those over-ear cups will get sticky if you sweat - but for the commute or walking the dog, they excel. I think they are a little too basic to be a top recommendation (they don't even fold up) but for the price, they are excellent.

Quick-Charging On-the-Go Headphones
If you want outstanding battery life, but don't want to pay for it, I strongly recommend the Anker Soundcore Life Q20 ($60) In wireless mode, and with noise-canceling activated, they will run for 37 hours. That's longer than the similarly-priced Cowin E7 and Taotronics SoundSurge 60. Additionally, they have efficient charging, with five minutes of charging providing four hours of playback. However, despite the great battery life, the Anker Soundcore Life Q20 shouldn't be your first choice at all. It sounded lifeless and boring, and there are better options available, like the Sennheiser HD 4.40, which are only a little more expensive.

Big Volume
The Panasonic Headphones RP-HT161 ($23) are perfect if you like things to get loud. Their powerful drivers can really crank out the volume, which is great if you like to occasionally blast music. The bass is exceptionally satisfying, and far better than many cans that are reputed to have a great bass – likely even better than the expensive Beats Solo3 Wireless (not on this list, but also super loud). However, if you're in the market for a budget pair of headphones, I recommend the MPOW H7 over the Panasonic Headphones RP-HT161. The main reason is the cable. It's absolutely awful; long, unbelievably frustrating, and prone to tangles. If you plan to listen while seated at a desk or on the couch, you'll be fine, but you can forget about taking these headphones out and about. I think that, while the Panasonic Headphones RP-HT161 have their pluses, there are better options available.

What About Beats by Dre Headphones?
I used to hate Beats by Dre headphones. In my opinion, they quite simply didn't measure up. They offered poor sound and build quality, awful cancellation, and are way too expensive for what you got. I wasn't the only one who felt this way. A former colleague reviewed a pair of Beats Studio 3 Wireless, and was convinced that they were broken, so poor was the sound. She compared them to the same model in-store, and found that it was a feature, not a bug. They really did sound that bad.
In recent years, however, my opinion of Beats has changed a little. I've found select models that are actually really good, such as the Powerbeats Pro true wireless earbuds (full review here). While researching this article, I went back and listened to some of their flagship headphones, including the new Solo Pro. While there have been some definite improvements, I just didn't think they measured up to other models here. Just about every other pair of headphones on this list offers better sound, more features, and a lower price. Unless you're desperate to rock the b logo, you'll be wasting your money.
 
What About Apple Headphones?
Apple recently released the AirPods Max, their first pair of full-size headphones. With a heavy heart, I can't recommend them. This has nothing to do with the reflexive dislike of anything the company does; this entire article was written on a MacBook Pro, A piece of machinery that is absolutely central to my existence. It's the fact that compared to the other headphones I've mentioned already, the AirPods Max simply can't compete. Yes, they sound good. Great, even. Yes, they bring excellent noise-canceling to the table, with clever features that mean you always get exactly the right amount. Yes, they are comfortable to wear for long periods, and have one of the best control mechanisms we've used yet, issuing touch controls for an Apple Watch-like wheel. They are, by some measure, among the very best headphones ever made by anybody.
And yet: they just aren't worth it. Not for the staggering price they are currently going for, which is $550. For almost half that, you can get the Sony WH-1000XM4 headphones, which may not be quite as stylish but which perform exceptionally well and a significantly lower cost. I get why Apple have priced the AirPods Max this way, and I do understand that there are plenty of people who are loyal to the company and will buy them regardless. Absolutely nothing wrong with that. But if you're looking to buy one pair of headphones, I just cannot in good conscience tell you to buy the AirPods Max. Not until they get a magnificently large price cut.
 
Headphones Comparison Table
*WP = Waterproof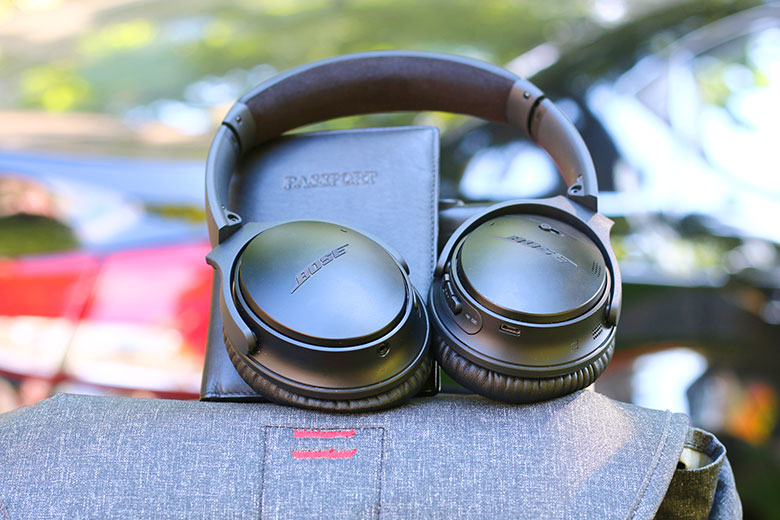 Headphones Buying Advice
Over-Ear vs. On-Ear
There are three types of headphone builds you'll encounter in the wild, and it's worth knowing the advantages and disadvantages of each one before you make your pick. The one you go for will depend on what you value more: sound quality or convenience.
 
Over-Ear Headphones
Over-ear headphones, as the name suggests, enclose your ears completely with large padded cups, isolating them from the outside world. The cups will be joined by a headband, which is why some manufacturers use the slightly jargony term 'circumaural' - it means the headphones in question cover the entire ear and nothing more. They can be wired or wireless - here's more on the key differences - and are fantastic for immersing yourself in sound.
They are also generally more comfortable, and because of their larger size and increased power capacity, they tend to offer better sound quality. That's why most high-end, audiophile headphones tend to be of this type. That being said, they can be bulky and it's tougher to make them portable other than making them fold up for travel. You'd go for this type of headphones if sound quality and advanced features, like noise-canceling, are at the top of your priority list. You also need to be OK with a little extra weight and slightly less convenience. The best budget headphones on this list, the Sennheiser HD 4.40, are over-ear headphones.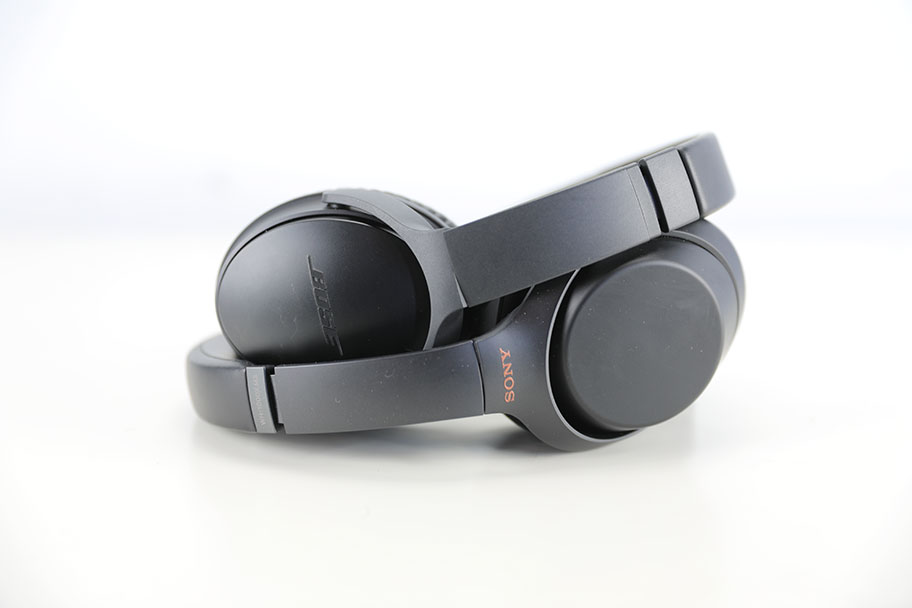 On-Ear Headphones
These are far less common, and bridge the gap between over-ear and in-ear headphones. Instead of enclosing the entire ear, these have pads that rest on the outside of them. They tend to be lighter and more flexible than over-ear headphones, but you can generally expect to encounter sound that isn't as good. They can also be uncomfortable to wear for long periods of time, as they tend to pinch the skin of the ear. One of the few exceptions is on our list as a great workout headphone: the $98 Poly BackBeat Fit 500.
By the way, if you see the term 'supra-aural', it just means on-ear. You have our permission to write angry emails to companies who use this jargon.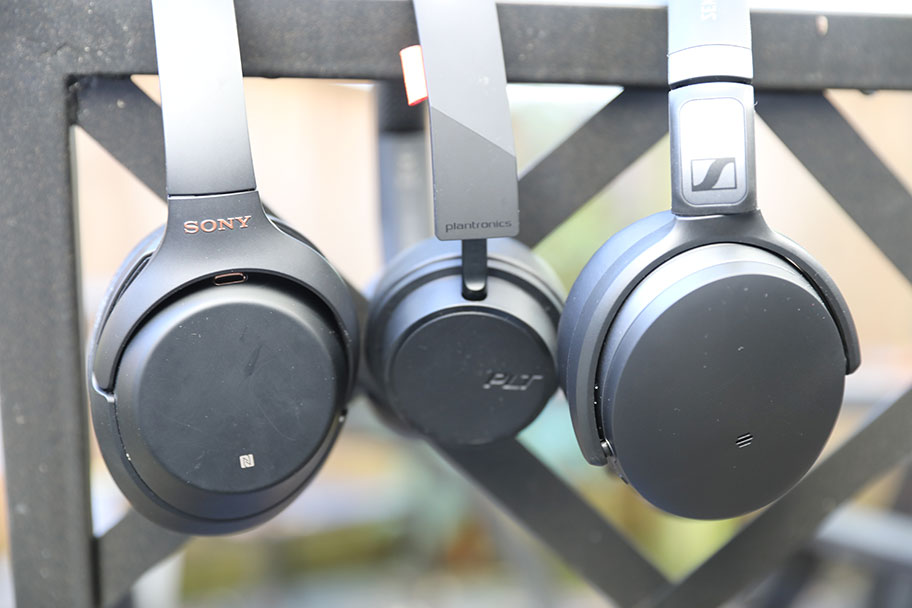 Wired vs. Wireless
There are three types of headphones your encounter in the wild, and it's worth knowing the advantages and disadvantages of each one before you make your pick. They are all significantly different, so it's worth getting to know them.
 
Wired
Wired headphones and earbuds are the most traditional type. They are, as you'd expect, connected to the playback device with a cable. Very obviously, these headphones don't use a wireless Bluetooth connection, and so the big disadvantage is that you will always be tethered to whatever you have connected to the headphones. That's obviously quite inconvenient, and of course, you do have to deal with things like cable tangles as well, particularly with wired earbuds.
However, these small inconveniences don't mean that you should reject wired headphones entirely. One of the big advantages they have is that their sound quality is usually much better than their wireless equivalents. They don't need to carry internal conversion and amplifier circuitry to translate a Bluetooth signal into actual sound, so a large part of what you're paying for goes to the actual construction of the headphone drivers themselves – the parts of the headphone that reproduce sound. In other words, if you value sound quality, wired headphones will give you the best bang for your buck.
Wireless
You'll often hear the old myth that wireless headphones can never compete with wired for sound quality. That's simply no longer true. Bluetooth – the standard way of transmitting audio to wireless headphones – has gotten much better in recent years. The current top tech - Bluetooth 5.0 and aptX/aptxHD, which are explained below - offer excellent audio quality. If you see either of those, you know you've made a wise choice.
Wireless headphones are far more common than traditional wired models these days and for good reason. It's not just that their sound quality is competitive; it's that they are far more convenient. While you will have to charge them and deal with the occasional incidents of low battery, they're much easier to simply throw into a bag, slip into your pocket, or hang around your neck. If you're looking for a pair of headphones to use outside of home or work, or you don't want to plug them in and have to deal with wires, then wireless headphones are not just an acceptable choice, but an excellent one. I like the Sennheiser HD 4.40 wireless headphones, which are currently ranked near the top of our list. They match decent sound quality with good design and comfort, and of course, superb convenience.
Wireless headphones can be either full-size over-ear models or earbuds. Note that a pair of traditional wireless earbuds – where the two buds are connected by a single cable – are different to true wireless earbuds, which I will explain below.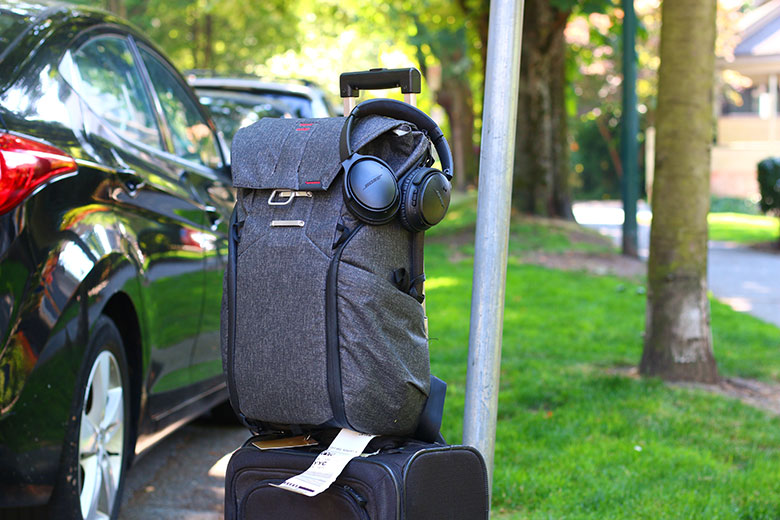 Sound Quality
There's an old myth that good sound quality is expensive. I very much disagree with that and, as exhibit A, I present the Sennheiser HD 4.40s. They cost $99 and the sound quality is really freaking good. They're even better than some models that cost more than ten times the price.
So, if you're looking to buy a pair of headphones with sound quality as your prime consideration, you shouldn't automatically assume that more expensive headphones sound better. For example, a pair of wired headphones and a pair of wireless headphones that both cost $100 would still sound dramatically different. Not only would they have different internal construction and tuning, but the wireless headphones would also have an internal amp, creating a markedly different sound signature. In addition, some headphones will have better bass than others, or better treble, and these things will have nothing to do with the actual price tag. They will have everything to do with the type of experience the manufacturer is trying to create, and the quality of components used to make the headphones.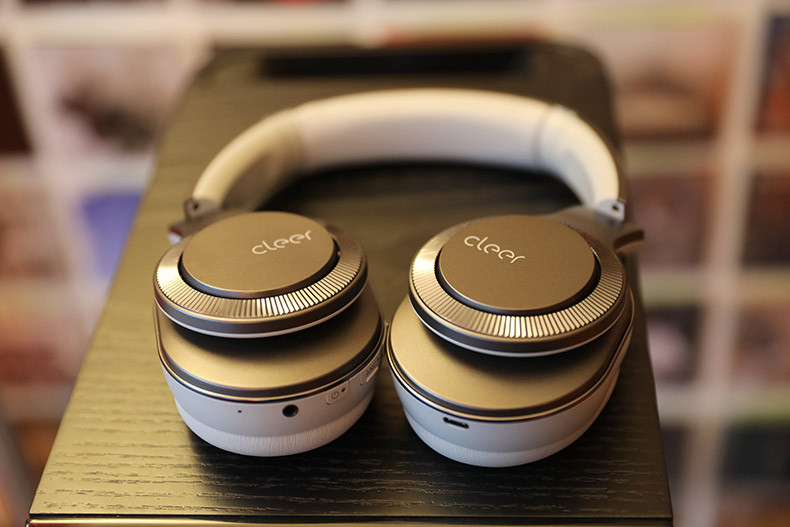 You might be sighing with discomfort right now, thinking that you'll have to do a lot of reading and testing before you find a pair that suits your needs. While research is always a good idea, there are definitely some principles you can use to guide you. In general, earbuds tend to provide better bass than other models, provided you get a good seal in your ear canal. Because there's less space for the soundwaves to manoeuvre, you'll often get higher quality bass from these models than you would from a pair of larger, over-ear headphones. In contrast, while over-ear headphones can certainly provide decent bass when called upon to do so, they are often a little more agile in terms of treble than their in-ear counterparts. Again, these are general principles. In our picks on the list above, I will always talk about the sound quality – not just how good it is, but who it's best suited for. That should hopefully help you make a good choice.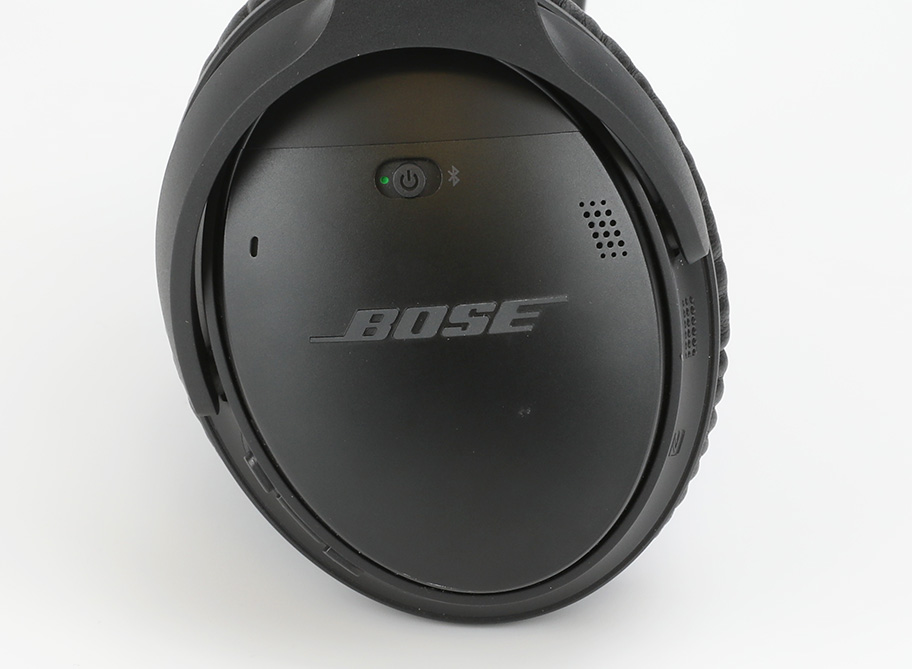 Noise-Canceling
Noise-canceling tech was, no joke, one of the biggest leaps forward for headphones we've ever seen. It's a deceptively simple idea: microphones embedded in the headphones record the sound of the outside world, then apply a digital process known as phase cancelation to it, effectively silencing it. That means that any sound coming into the headphones from the outside world is removed, leaving just your music.
Noise cancelation - sometimes referred to as Active Noise Cancelation (ANC) - works best when used on low, rumbling sounds, like plane engines, trains, and freeway traffic. This makes headphones that use it absolutely ideal for travel and commuting. Cancelation standards have gotten so good that, once you've tried it, you'll wonder how you ever managed without it.Right now, the best noise-canceling headphones available are the $399 Bose Noise Cancelling Headphones 700.
That being said, there are a couple of downsides to noise-cancelation that are worth knowing about. It won't completely block the outside world, and can often cause music to be ever-so-slightly muffled, which is something I noticed with the Bose headphones mentioned above. This is a typical side-effect of the cancelation, and it means that you are unlikely to find the technology in any high-end headphones.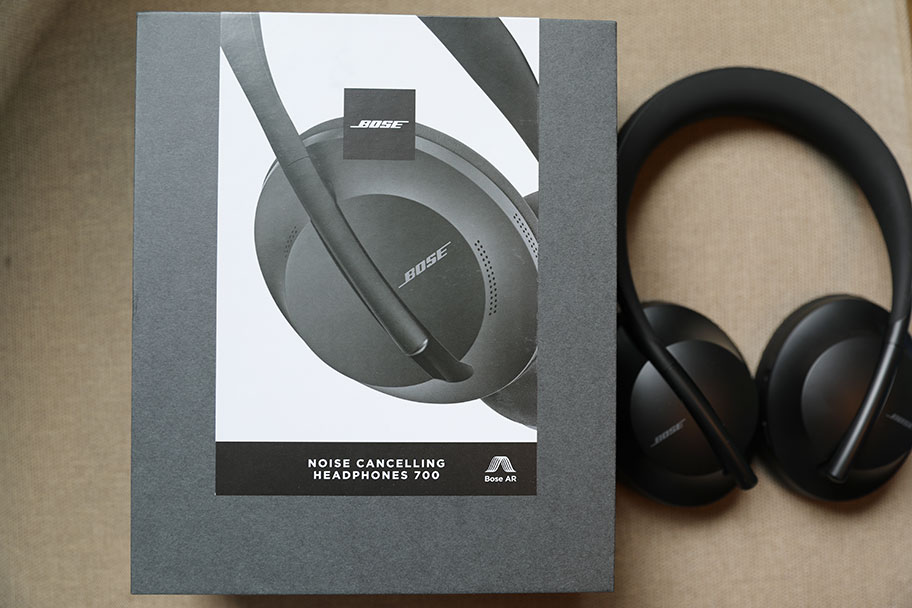 Call Quality
Here's the good news about taking calls on headphones. Microphone technology has gotten to the point where almost all headphones – certainly every single model on our list that has the ability to make and receive calls – will have good quality. You should, without exception, expect to be able to clearly hear whoever you are calling and for them to be able to clearly hear you. Many headphones, like the Bose Noise Cancelling Headphones 700 (full review here), even use additional technology to clear things up further. The Bose headphones use four microphones combined with cancelation technology to isolate your voice from the world around you, ensuring that anybody talking to you will be able to hear you with no trouble at all.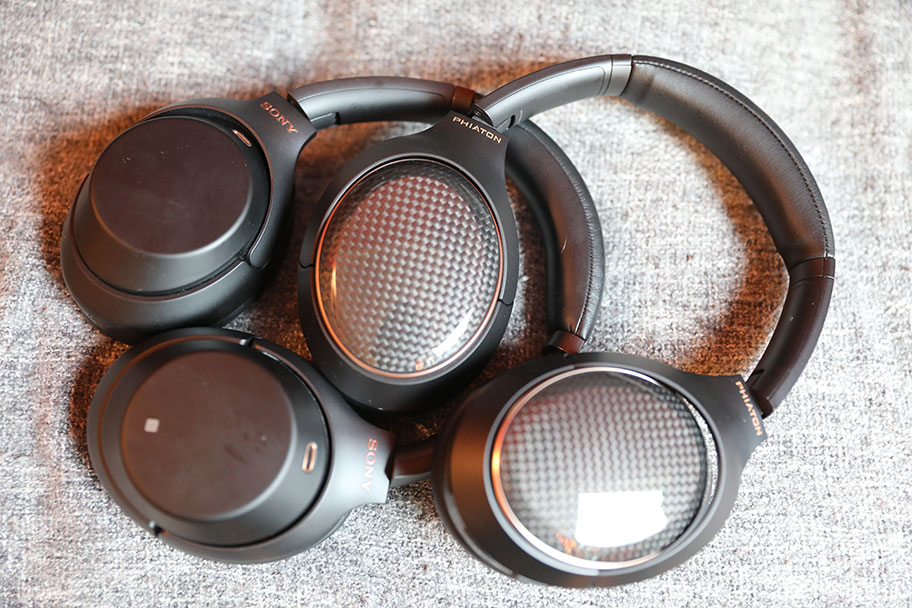 Battery Life
You should never expect to get the advertised battery life out of a pair of wireless headphones. It's just not going to happen. While manufacturers usually don't lie about their battery life specs – and I would never accuse them of this without evidence – there is, shall we say, a certain amount of massaging that goes on within the industry. Battery life depends mostly on how loud the headphones are playing; more volume requires more power, which of course, drains more battery. To get their battery life specs, manufacturers will typically play headphones at a much quieter volume than most people would prefer. That's not what we do here. When I review wireless headphones, I make sure to leave them playing at 75% volume, which gives us a much better picture of how strong the battery is.
So yes, there's a bit of deception going on here, but you shouldn't let it put you off. Even if you knock a couple of hours off each listed battery spec, which is the result I usually get after testing, you still have more than enough battery in most cases. Battery technology has gotten better over time, and it's rare to find a pair of headphones or earbuds that offers less than 15 hours of charge. Right now, the pair of headphones with the most battery life I tested are the Phiaton 900 Legacy, which cost $250 and offer 43 hours of life.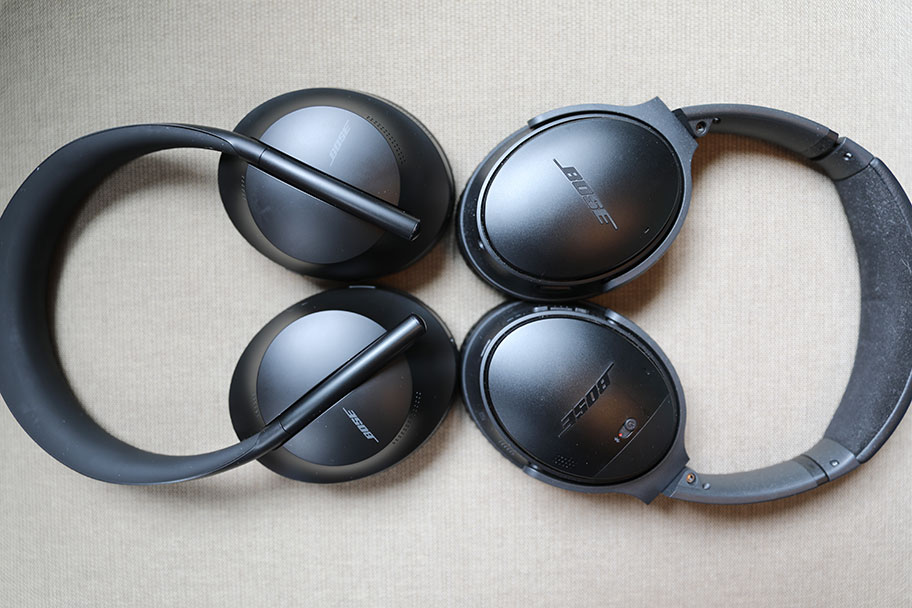 Bluetooth Pairing
If you have a pair of wireless headphones or earbuds, you will be pairing them using Bluetooth technology. Despite repeated questions from our commenters about whether there are any Wi-Fi enabled headphones available, I have yet to find any. That means that you will need to pair your wireless headphones with your device if you want to do any listening.
The actual procedure is easy. Every pair of headphones will include a simple set of instructions for doing this, but broadly speaking, all you need to do is put the headphones into pairing mode, enable Bluetooth on your device (such as a smartphone), and then select the headphones. In the future, the headphones and device should pair automatically, assuming they are both switched on and the device's Bluetooth is activated. Some smartphones even offer the ability to pair multiple headphones at once, which is extremely useful. For example, if you and your partner both want to watch a movie on a plane, then the phone should be able to transmit audio to two pairs of wireless headphones simultaneously. No longer will you each have to settle for one earbud each.
Unfortunately, the world of Bluetooth is filled with jargon. The first one you need to understand is the number that is often quoted after the word Bluetooth, as in Bluetooth 4.2 or 5.0. Essentially, a larger number means that the headphones will be able to receive more audio data, and receive it faster. This means higher quality and fewer dropouts. Obviously, you want as high a number as possible, but the good news is that the differences between the levels are minor. For example, the MPOW H7 headphones use Bluetooth 4.1. It's not exactly the best out there, but is more than acceptable considering the highest level of Bluetooth right now is 5.0. You shouldn't have any issues with the Bluetooth audio quality in slightly older models.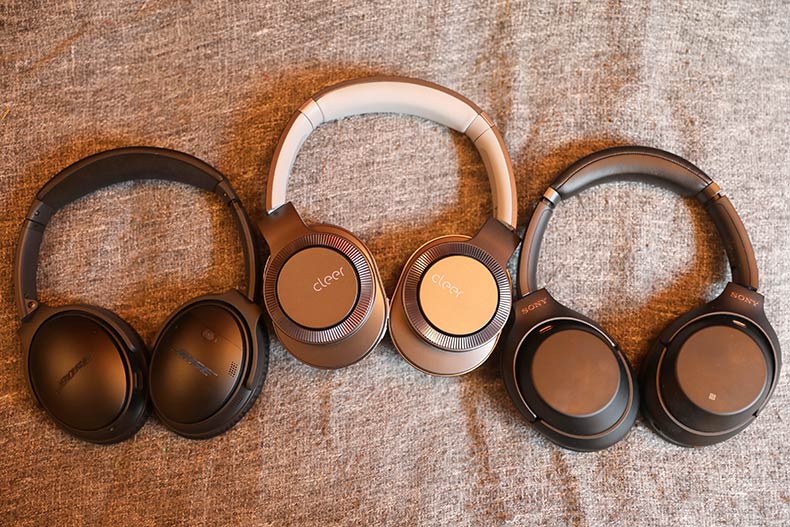 You'll also often see terms like aptX and aptXHD. Broadly speaking, these are tiny software programs, known as codecs, that reduce the size of the audio file without affecting the sound quality. These are always good to have, although it is worth noting that both the source device and the headphones will need to be able to send and receive aptX. In other words, if your phone can transmit aptX audio, but your headphones can't receive it, you will receive regular Bluetooth audio. aptX and aptXHD tend to be the province of slightly more expensive headphones, like the $348 Sony WH-1000XM4.
By the way, I frequently get readers emailing in to ask about how to solve Bluetooth dropouts. These issues don't just happen to cheaper headphones, either. Even more expensive models can sometimes suffer dropouts and lag. Unfortunately, there's no concrete answer here, as a lot of it depends on not only the headphones being used as well as the source device, but also the environment. Tall buildings tend to adversely affect Bluetooth signal, as does anything between the device and the headphones, like a wall or even a cubicle partition. Ultimately, if this happens to you, the best advice I can give is to experiment with your surroundings before you start experimenting with your phone.
 
Working out With Headphones
Gym sessions without music are no fun at all, so it makes sense to take a pair of headphones with you when you hit the weights or the elliptical. However, it's worth noting that not all headphones are suited for gym work, running, or cycling. It's not just that they become uncomfortable over time – over-ear headphones in particular tend to be culprits here, as they can become uncomfortably sticky when you sweat. It's that the sweat you exude – and to a lesser extent, any rain you face while on a run – may actually damage the headphones.
Fortunately, there's an easy way to find out whether or not a pair of headphones is suited for the gym. It's called an Ingress Protection rating. You'll see this as the letters IP followed by two characters - for example, IPX6 or IP68. The first number refers to the level of protection from dust and small particles (an X means the headphones have not been rated for this). The second number – the important one – refers to how much water the headphones can take. Anything upwards of IPX4 will handle sweat and a bit of rain, and anything upwards of IPX7 can actually be dunked in water for a short period. This means that you can tailor your headphones to the activity. However, sometimes manufacturers do not note the IP rating at all. While this doesn't mean that a pair of headphones won't be fine with a little water or sweat, it does mean you should exercise caution.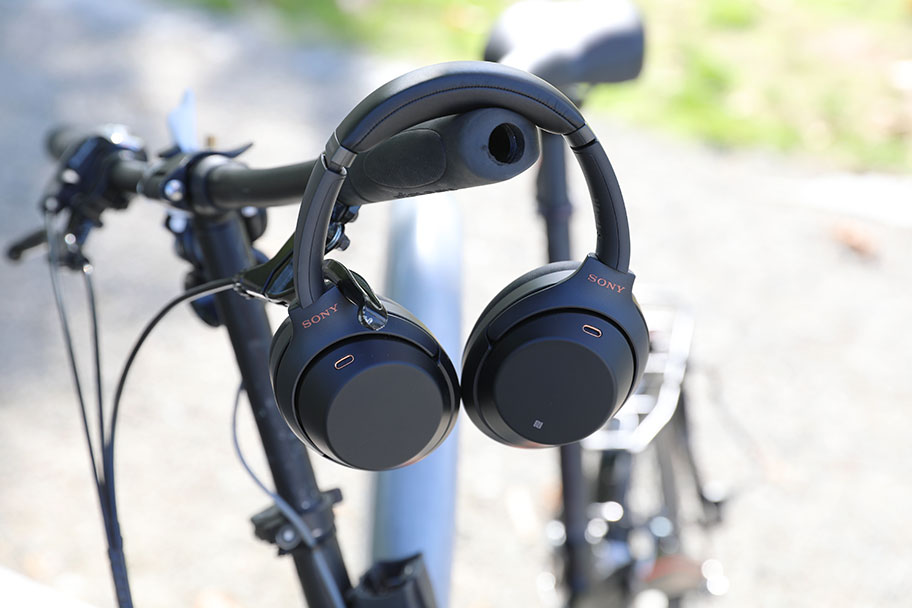 Headphone Smart Assistants: Google, Alexa, and Siri
Smart assistants haven't quite taken over the world as their creators would have liked. Amazon may tout Alexa as the solution to all your problems, and Apple might urge you to let Siri run your life, but much of this is still confined to private spaces. It's very rare to see people talking to their virtual assistants when they're out and about. Somehow, it just feels wrong to ask "Siri, what's my next appointment?" in public.
That hasn't stopped headphone manufacturers from incorporating smart assistant functionality in their headphones. This is almost exclusively the domain of wireless models, some of which even include a special button dedicated to activating your chosen assistant. Some of the models on this list, like the $349 Bose QuietComfort 35 II (full review here), are entirely agnostic and allow you to talk to any virtual assistant you choose. If this is the kind of functionality you want, you'll need to take compatibility into account when you buy. If you're an Android user, for example, you might find it tricky to get your AirPods to communicate with Google Assistant. For the record, Google Assistant is our preferred choice. It's the smartest and is best at responding naturally to both initial and follow-up questions.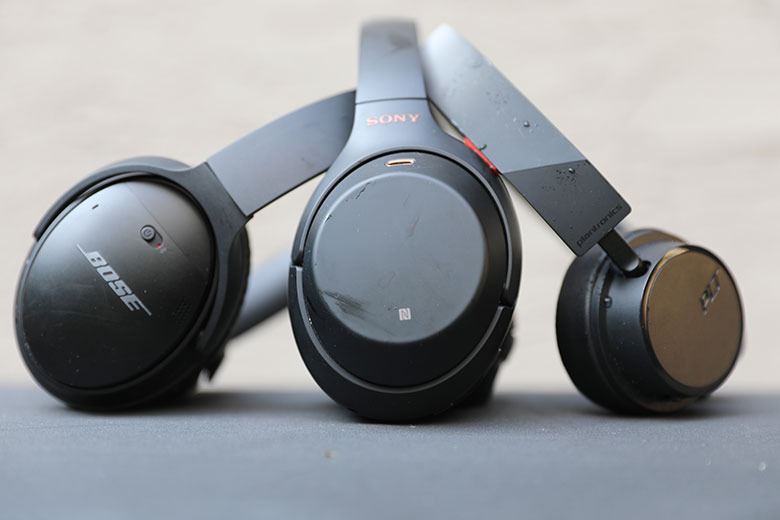 Impedance and Sensitivity Explained
Headphone specs can be overwhelming. Manufacturers like to list a lot of them, with minimal explanation, which is not super-helpful. But in reality, there are only two main specs you need to be aware of; even then, nothing bad is going to happen if you ignore them. These specs are impedance and sensitivity, and we're going to break them down here. If, by the way, you want a deep dive on these specs, we've got a full guide ready to go. If not, read on.
Impedance refers to electrical resistance. Talking about this means delving into some pretty gnarly math. So, look at it like this: it's a measure of how much power a pair of headphones takes to work. A smaller number means it needs less power from an amplifier to get to a decent, listenable volume. Impedance is measured in ohms (Ω) and is actually very easy to understand. Any headphones with an impedance up to about 32Ω can be run very happily off a smartphone. Between 32Ω and 100Ω, you can still probably use a phone, but you may struggle with volume. Above 100Ω, you'll almost certainly need a dedicated, separate headphone amp to provide enough power. For example, the Sennheiser HD 4.40 have an impedance of 18Ω, meaning it's entirely possible to power them just by plugging them into a smartphone if you run out of battery. I have and they're glorious.
Sensitivity is closely linked to impedance and is a measure of how loud a pair of headphones can get at a given power input - usually one milliwatt. It's measured in decibels (dB), and the larger the number, the louder the headphones are. Really, that's it. If volume is important to you, this is the first thing you should look at. It's not a perfect metric - there are no objective industry standards, so manufacturer testing can vary - but it's a good starting point. By the way, you'll sometimes see sensitivity listed as Sound Pressure Level, or SPL.
 
Are Headphones Bad for You?
Let's get this out of the way right now. Wireless headphones do not cause brain cancer or vertigo. There is literally no evidence for this. While there is research that shows that electromagnetic fields may be messing with human DNA, there is absolutely no evidence that Bluetooth headphones – which put out very tiny amounts of radiation – are doing anything to you. Given what we know about radiation, you would have to listen for a long, long, long time to do any damage. Rest assured, wireless headphones are not going to do anything to your brain. The music you listen to might, but that's your problem.
We'll say the same for the claims that over-ear headphones make you go bald. Yes, if you wear your headphones all day every day without moving them, with the same patch of hair pressed down underneath them, then you can probably expect some thinning. But this will, again, take an exceptionally long time. Right now, there is zero empirical evidence that headphones are actually responsible for baldness. Mostly, it's your grandpa's fault. Sorry.
Deafness, on the other hand, is possible. More specifically, hearing damage over time if you play your music too loudly. This goes for any audio equipment. You might want to play your music as loud as possible, but you should be very careful about doing so for anything other than a short period of time. People's ear canals and tolerances are different, but broadly speaking, you should always aim to play your music at the lowest level possible. The lower you go, the longer you will be able to listen. If you really do need to blast your tunes, do so for as short of a period as possible. Here's a good trick I've found over the years: if you're struggling to hear your music at anything other than an inarguably loud level, then turn it down by degrees, spending a few minutes at each volume level before turning it down. Your ears will acclimatize and you'll find yourself listening at safer volumes for longer periods of time.
Learn More About Headphones