One of the greatest pleasures we know is blocking out the world's distractions with good pair of headphones. Whether you're in a busy airport or office, on a packed train or a jog along a noisy street, being able to fill your world with your favorite music is a prize beyond rubies. So in that spirit, we've chosen some real gems here: our pick of the best headphones of this year. Whether you want in-ear or over-ear, budget or high-end, we'll have something for you. For more background information on headphones, see our comparison table and buying advice below the picks.
 
Best Overall Headphones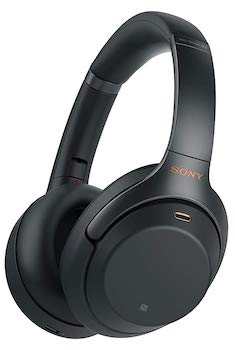 Category: Over-Ear/Wireless
Noise-Canceling: Yes
Battery Life: 28.5 Hours
What We Like: Matches superb sound with excellent noise-canceling and battery life.
What We Don't: Price may turn some people off.
To make the top of this list, a pair of headphones needs to be everything to everyone – or close enough for it to make no difference. The Sony WH-1000XM3s are those headphones. They may have a complicated name, and are a little pricey, but they tick just about every box we can think of. Wireless? Check. Superb noise-canceling? Check. Phenomenal app, sound, and battery life? Check, check, and check again. A lot of headphones do one or two things very well, but the XM3s excel in so many different categories that we'd be crazy to put anything else in this spot.
Sony made some real improvements to this new version, including tweaking the noise-canceling, and adjusting the design for extra comfort. It's a fantastic upgrade - and these won't cost you a cent more than the old XM2s. While they may be a little more expensive than most headphones on this list – compare them to the $200 Audio-Technica ATH-M50xBT or the $100 1More Triple Driver In-Ear, below – the sound quality alone makes them worth the price. We found it rich and weighty, with satisfying power in the bass, and great warmth on the vocals. The noise-canceling isn't quite as good as the Bose QuietComfort35 IIs, also on this list, but it's a minor difference - and those headphones don't the same level of sound quality. Plus, the XM3s have exceptional battery life - we got 28.5 hours at moderate volume; the Bose headphones only deliver around 20. Ultimately, what Sony have done here is create a package that satisfies in just about every way, and we think they're a clear choice for the best overall headphones. If you have ears, you need a pair of these...Read our in-depth review
See the Sony WH-1000XM3
 
Best Budget Headphones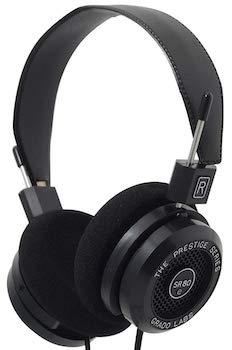 Category: Over-Ear/Wired
Noise-Canceling: No
Battery Life: N/A
What We Like: Legendary Grado sound quality in a wallet-friendly package.
What We Don't: Sound bleed can be a problem, not great if you like bass.
When it comes to headphones, the Grado SR80e are the best you can buy for under $100. They come from a Brooklyn company who has been making headphones for over fifty years; normally, that means they'd produce nothing but super-expensive high-end models, but it's a genuine pleasure to see them tackling affordable ones, too. The audio quality they offer is rich and detailed, with a staggering amount of space – and of course, if you have a little bit more to spend, the company make headphones with even more refined sound, all the way up to the outstanding $2,000 PS2000e. You've definitely got to love the design to invest in a pair of these, but if you do, you'll find yourself with a fantastic pair of headphones.
However, Grado headphones are definitely an acquired taste. The SR80e are definitely not for anybody who enjoys bass-heavy music, as there is a significant drop-off in the low end. Also, if you work in a busy office, or want to wear these around other people, you better be prepared for them to remark on your choice of music. The SR80e headphones are open-back, meaning the rear of the drivers is open to the air. This is great for increasing space and depth in the sound, but it does mean that these headphones leak like crazy. Don't plan on taking them on your next flight.
See the Grado SR80e
 
Best In-Ear Headphones (Earbuds)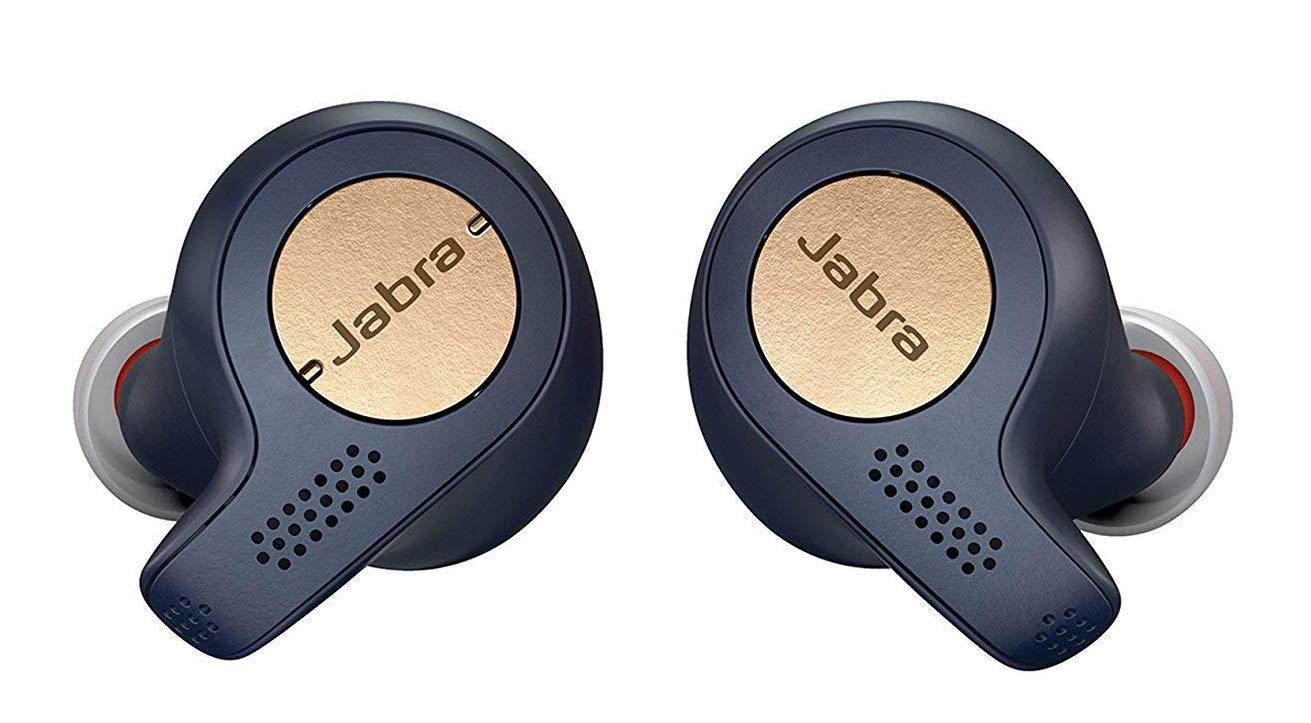 Category: In-Ear/True Wireless
Noise-Canceling: No
Battery Life: 5 Hours
What We Like: Probably the best workout headphones ever made.
What We Don't: Can be fiddly to control, will often fall out of the case if not secured.
We love the Jabra Elite Active 65t in-ear headphones. They are, in our opinion, the best workout headphones we've ever tested – as well as being an excellent overall pair of in-ears. For one thing, they are true wireless, meaning no wires connect the two buds. For another, they are highly resistant to sweat and water, meaning they'll make it through even the most vigorous workouts. We far prefer these to the more expensive Apple Airpods, below – while those have a lot more battery life, they aren't nearly as useful when it comes to the gym.
Sound quality doesn't quite compare to more traditional earbuds we've tested, like the $80 1More Triple Driver In-Ear, but it's still very good – in this case, you're paying more for the technology than you are for the sound. They are slightly more affordable than many other true wireless headphones, like the $199 Bose Soundsport Free, which are also on this list. You get reasonable battery life, at five hours, and the included case holds additional charges. Charging them is quick, too, with 15 minutes' case-time giving you over an hour of listening time. They are comfortable, discreet, and lightweight, and you will never have to suffer through a tangled cord ever again. They aren't without faults: we found their controls fiddly, the buttons harder to push than expected, and they need careful positioning in the charging case. But those aren't dealbreakers, and overall, we call these a win...Read our in-depth review
See the Jabra Elite Active 65t

Best Noise-Canceling Headphones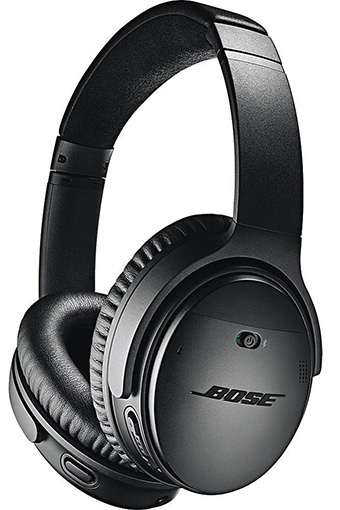 Category: Over-Ear/Wireless
Noise-Canceling: Yes
Battery Life: 20 Hours
What We Like: Incredible noise-cancelation.
What We Don't: Iffy sound quality, expensive.
When it comes to noise-canceling headphones, you've really only got two options - or only two worth talking about. If you like great sound as well as good cancelation, you'd go for the Sony WH-1000XM3. If you're prepared to compromise a little bit on sound quality, and value the ability to block out the outside world above all else, then there's no question in our minds which headphone you should pick. The Bose QuietComfort 35 II headphones offer the best noise-canceling tech in the business, without exception. It doesn't completely cut out all sound, but any low-frequency rumbling – airplane engines, traffic, your partner droning on about his day – will be very effectively silenced.
The most recent version of these headphones also offers a smarter system functionality for both Google Assistant and Amazon Alexa, and the simple controls make it a breeze to access these. While we would have liked to see the addition of aptX Bluetooth, which would have assisted with the sound quality, it's not a deal-breaker – and the sound is still good enough to use the headphones on a day-to-day basis. If you travel anywhere, these are about the most essential accessory you can buy...Read our in-depth review
See the Bose QuietComfort 35 II
 
Best High-End Headphones
Category: Over-Ear/Wired
Noise-Canceling: No
Battery Life: N/A
What We Like: The best headphone sound on the face of the planet.
What We Don't: Among the most expensive headphones on any planet.
Now we're talking. These are, without question, the best-sounding headphones we've ever heard. The high-end market is surprisingly competitive, with plenty of models available for eye-watering prices. But the amazing Utopias, from French audio company Focal, tower over them all. They are just unbelievable.
Surprisingly, they aren't planar magnetic headphones, like the much-cheaper AUDEZE LCD2C, listed below. Planar drivers tend to deliver more open, airy sound, and it's quite a surprise to find that the Utopias have good old dynamic drivers - identical to the type found on the $199 Audio-Technica ATH-M50xBT. But these drivers are made of stiff, lightweight beryllium, and Focal make them sing, producing sound with a clarity and depth that will absolutely blow your mind. Putting your favorite music through these is quite an experience – and even if you never get a chance to buy them, it's worth hustling to your nearest audio show to hear a pair. They've been out for a little while now, however, and are quite a bit cheaper than they used to be...Read our in-depth review
See the Focal Utopia
 
Best of the Rest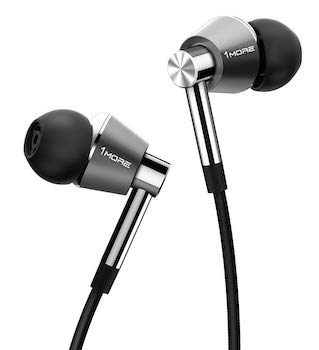 Category: In-Ear/Wired
Noise-Canceling: No
Battery Life: N/A
What We Like: Terrific sound for under $100.
What We Don't: Doesn't have a huge range of advanced features.
These may be beaten out by the Jabra Elite 65t in-ears, which have a more advanced feature set, but they are still an absolutely phenomenal pair of earbuds. They are the top choice for sound quality under $100 - with three drivers, as the name suggests - delivering audio quality that matches up well with far more expensive headphones. Example: while it may be wrong to match up in-ears and over-ears, the 1Mores have better sound than the $299 Bose QuietComfort 35 II - and definitely better sound than the Jabras.
The 1More Triple Driver In-Ears are comfortable to wear for long periods, and we didn't find the cord tangled as much as other sub-$100 earbuds we've tested. The build quality is excellent, too - they look and feel robust, and are unlikely to be damaged from an accidental drop, or from rattling around in a bag. They don't quite manage to beat the models above them in this list, but if we had $90 to spend and needed some great audio, 1More is who we'd go with...Read our in-depth review
See the 1More Triple Driver In-Ear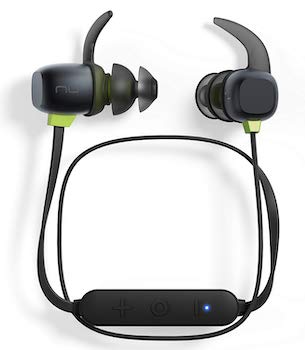 Category: In-Ear/Wireless
Noise-Canceling: No
Battery Life: 8 Hours
What We Like: An excellent alternative to the Jabras.
What We Don't: Not a huge leap forward from previous models.
One of the problems with true wireless earbuds – like the Jabra Elite Active 65t headphones, near the top of this list – is that you have greater chance of losing one of them. This can be a real pain, and it's why straightforward wireless earbuds, like the NuForce BE Sport4s, continue to be popular. They also have the advantage of being significantly cheaper, while still offering great sound and a good range of features.
The design is good, if not great – the shape and fit still feel a little awkward, something we were hoping to see improved from the BE Sports3s. The changes are largely internal, including a pair of graphene drivers. Because this material is so light and stiff, it requires less energy to move, meaning that not only do you get slightly better sound quality, but you also get better battery life – eight hours, compared to five for the Jabras. The sound won't beat traditional wired earbuds, like the 1More Triple Driver In-Ears, but these remain an excellent pair of workout headphones that transition well into everyday use.
See the Optoma NuForce BE Sport4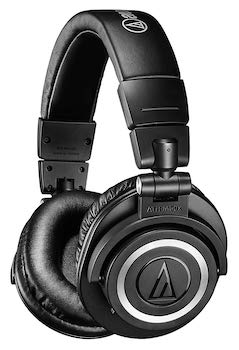 Category: Over-Ear/Wireless
Noise-Canceling: No
Battery Life: 35 hours
What We Like: Super-comfortable, great sound at an affordable price.
What We Don't: No noise-canceling, the original wired version is still the king.
Audio-Technica's best-selling ATH-M50x Headphones have always been one of the better wired models available. With this update, the ATH-M50xBT, the company takes that model and gives it Bluetooth functionality. They've changed almost nothing from the original design, which is a classic, and the sound has hardly been touched, either. Essentially, these are some of the best-sounding wireless cans we've ever heard, as well as some of the most comfortable. In this, they beat models like the Bose QuietComfort 35 II, which is still quite a surprise to us. They also have an excellent battery life - we got around 35 hours on a single charge, besting even the Sony WH-1000XM3s.
We previously chose the original wired version as our best budget headphones in this list. They've been usurped by the Grado SR80e headphones, and the Bluetooth version has dropped a few spots. Why? Because as good as these are, they just don't feel superior to the originals. The design works well enough for static listening, but when you have them on a commute, they feel bulky and intrusive, despite the comfort levels. That means there are better options available for wireless use, like the 1More Triple Driver Over-Ear.
See the Audio-Technica ATH-M50xBT
 
Category: Over-Ear/Wireless
Noise-Canceling: Yes
Battery Life: 19 Hours
What We Like: Elegant sound, very comfortable.
What We Don't: Wonky design, branding confusion.
Generally speaking, in headphones over the $300 mark, it's rare to find features like noise-canceling and smart assistant functionality. That because, in this price range and above, it's all about the sound quality. The HD1 Wireless straddles the gap, delivering not only incredible sound, but also a decent range of features.
These features include a 19-hour battery life, and full noise cancelation through Sennheiser's NoiseGard tech. They're never going to compete with the Sony WH-1000XM3 or the Bose QuietComfort 35 II on that score, but they certainly do a solid job. What you're really paying for here is the sound, which is elegant and detailed, and, in our opinion, more than justifies the price tag. It's worth pointing out a couple of hiccups though - one of which is the slightly dubious design, with some wires that really shouldn't be sticking out in the way they are. There's also a slight branding confusion: originally, these were known as the Momentum Wireless 2.0, but after a copyright claim, Sennheiser had to change the name. If you see the former, know that it refers to this model too...Read our in-depth review
See the Sennheiser HD1 Wireless
 
Category: In-Ear/True Wireless
Noise-Canceling: No
Battery Life: 4 Hours
What We Like: Excellent sound quality.
What We Don't: Battery life is not as good as competitors.
As far as true wireless earbuds go, the Bose Soundsport Free occupy the middle ground on this list. They are better than the Apple Airpods, but not quite as good as the Jabra Elite Active 65t. It's difficult to rank them highly because of their lack of features. When compared to the other two models, their battery life doesn't quite measure up - although, you do get extra charges via the charging case. They are also a little clunky, and the charging case is significantly larger than other models'.
That doesn't mean they aren't good – they did make it into our top ten, after all. They have significantly better sound quality than both the Apple and the Jabra earbuds, too. They have a tremendous sense of depth and realism to them, which can really elevate your commute or your gym session. The bass has real texture, and the highs have an excellent level of detail. Good sound quality isn't enough to put a pair of headphones at the top of this list – they have to have the whole package – but the Soundsport Frees do have a lot to offer. If you want better sound, and don't require the assistance of AI, these could be a very worthwhile option.
See the Bose Soundsport Free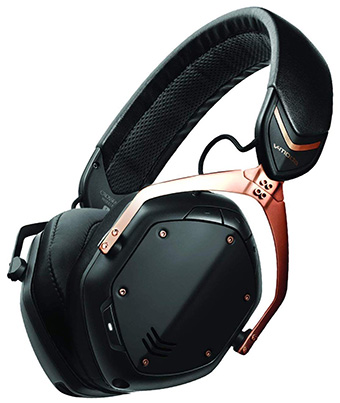 Category: Over-Ear/Wireless
Noise-Canceling: No
Battery Life: 12 Hours
What We Like: Confident, fun, different, great accessories.
What We Don't: Outlandish design is definitely not for everyone, aptX only available with rose gold color scheme.
Sure, you could be boring. You could go for the Bose QuietComfort 35 IIs or the Sony WH-1000XM3s. You could be like everyone else or – and just hear us out now – you could wear a pair of fabulous, rose gold bat wings on the side of your head. Think how many connections you make on your morning commute, or the conversations you'll start at the office.
Admittedly, the slightly bizarre design and outlandish colors of the Crossfade 2 Wireless aren't going to be for everyone. We love them, but we can totally understand why others wouldn't. If you do go for them, however, you'll be rewarded with a pair of headphones that deliver some serious wireless technology, including very decent sound quality. They are a little too expensive and unusual to make it into the upper reaches of this list, and we don't quite understand V-Moda's decision to make aptX – an advanced type of Bluetooth – only available when you buy the rose gold model. But you won't forget these in a hurry…Read our in-depth review
See the V-Moda Crossfade 2 Wireless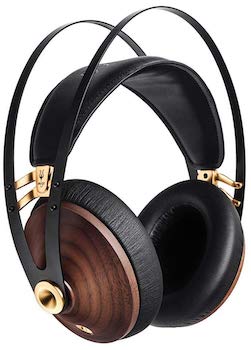 Category: Over-Ear/Wired
Noise-Canceling: No
Battery Life: N/A
What We Like: Unbelievably fun sound, eye-catching design.
What We Don't: Bulky, awkward cable.
These headphones are a real office favorite. The lack of advanced features may keep them off the upper reaches of this list - not to mention the large price tag - but the sound quality they offer has to be heard to be believed. Some headphones, like the Audio-Technica ATH-M50xBT, are designed to present your music in as neutral a fashion as possible, with no extra color added to the sound. These? These soak your sound in rainbows, jacking up the bass and polishing the highs until they shine. MEZE aren't super-well-known outside of their native Romania, but it's clear they know a huge amount about sound quality. We also love the design, which feels classy and eye-catching.
However, not everything is perfect. As good as the design is, it does make the headphones very bulky – you certainly aren't going to be folding these up for portable travel. They are not nearly as convenient as the Bose QuietComfort 35 IIs, which are not only cheaper, but offer far more features. We also had some issues with the cable design, which puts the in-line microphone and controls in an awkward spot. But if sound and enjoyment were all we were taking into account, these headphones would top the list. They are truly fantastic...Read our in-depth review
See the MEZE 99 Classic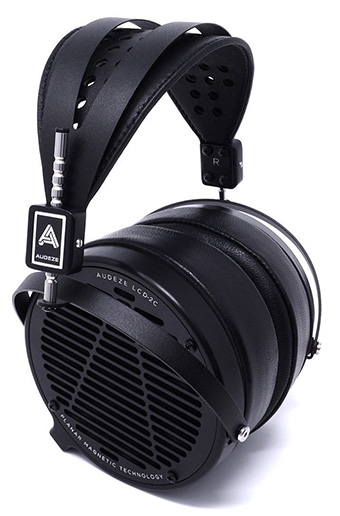 Category: Over-Ear/Wired
Noise-Canceling: No
Battery Life: N/A
What We Like: THAT BASS.
What We Don't: Uncomfortable to wear for long periods.
Were it not for the fact that the price puts it out of the reach of most people, these would be at the very top of this list - along with the stupendously expensive Focal Utopia. Make no mistake: these are the best headphones under $1,000, if we're just talking sound quality. While the overall sound is excellent, this comes down to one thing: the incredible, life-changing bass. These headphones – the full name of which are the LCD2 Classic – are the budget version of the original LCD2. They lost the wooden cups of those headphones, but kept the sound signature, which means a low end that is deep, rich, and glorious. We know it seems like these headphones cost a lot, but trust us: they will reward you for years to come
You'll definitely struggle taking these headphones away from your desk or couch – they don't fold up, and they can be heavy and uncomfortable to wear for long periods. You also shouldn't expect noise-canceling, but then, you don't want anything to mess with that incredible audio quality...Read our in-depth review.
See the AUDEZE LCD2C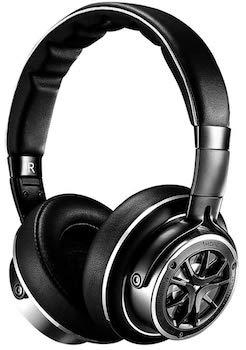 Category: Over-Ear/Wired
Noise-Canceling: No
Battery Life: N/A
What We Like: Unreal soundstage for the price.
What We Don't: Low-end could use some work.
The 1More Triple Driver Over Ear is quite something. True audiophile sound can be difficult to find under about $200. There's nothing wrong with that – headphones below that price frequently compensate with advanced features, like noise-canceling and smart assistants. But sometimes, you just want an affordable pair of headphones that deliver fantastic sound, and nothing more. If you're a fan of great sound on a budget, then we strongly recommend the 1More Triple Driver Over-Ear.
As you've probably guessed, it's made by the same company who made the Triple Driver In-Ear, above, and we can confirm that the design works just as well in a traditional over-ear format. In terms of sound quality, it easily goes toe to toe with the Sony WH-1000XM3 and the Bose QuietComfort 35 II, both of which are more expensive. The soundstage, in particular, is just out of this world. You will, however, be losing out on any noise-canceling, app control, or Amazon Alexa. That may or may not be a deal breaker for you, but if good sound is all you want, then we think these are the headphones to go for…Read our in-depth review
See the 1More Triple Driver Over-Ear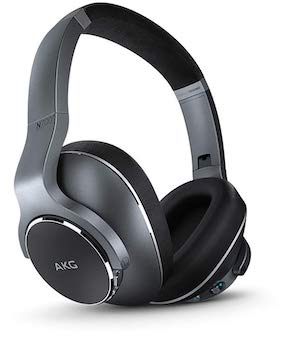 Category: Over-Ear/Wireless
Noise-Canceling: Yes
Battery Life: 23 Hours
What We Like: Great design, excellent ambient mode.
What We Don't: Way too expensive for what you get.
The N700NC is AKG's attempt to compete with Sony and Bose for the wireless crown. While they fall short - and are definitely an alternative, rather than a contender - they earn a spot on this list. The N700NC has outstanding design, with attractive and eye-catching housing. The noise cancelation is solid, too; nothing on the amazing Bose QuietComfort 35 IIs, but still good. We also think that the feature which lets you listen to the outside world while your music is still playing works very well indeed – it's at least the equal of the in-ear Jabra Elite Active 65t, which has a similar mode.
The problem is that in a world where the Bose QuietComfort 35 II and Sony WH-1000XM3s exist, there isn't really a reason to buy the N700NCs. Sure, they are a little cheaper, but not by much, and the sound quality, cancelation, and features just aren't as good as those two other models. They are also heavier, at 9.2oz (the Sony's for comparison are 9oz). That's not a huge difference, but unless you are seriously on a budget, we recommend spending a little more for the far superior Sony or Bose models.
See the AKG N700NC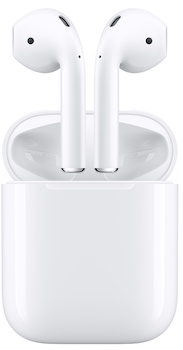 Category: In-Ear/True Wireless
Noise-Canceling: No
Battery Life: 5 Hours
What We Like: User-friendly, intuitive, excellent battery life.
What We Don't: Not water-resistant, overall sound quality is weak.
Before we get started, be aware that the AirPod 2s are due for release soon - see our New Headphones Coming Soon section below for more on this. For now, let's talk about the originals. The AirPods are never going to be the best pick. They just have a few too many issues to place higher on the list, or to dethrone true kings like the Jabra Elite Active 65t. They aren't water-resistant, for one thing, and for another, their overall sound quality isn't great. Bass in particular was a real challenge when we tested these, and we just felt that there were other options that made more sense if you wanted good sound. The Bose Soundsport Frees are an excellent example, although they are more expensive, at $199.
However, the AirPods certainly do have their strong points. They are highly intuitive, and pairing them with your phone is an absolute cinch. The case they come in not only holds a charge, but is far more svelte than the one that comes with the SoundSport Frees. The battery life is comparable to the Jabras, too, at 5 hours, with plenty of extra charges in the case. It's also worth noting that you don't need to own an iPhone to use these. They pair using good old regular Bluetooth, which means they play just fine with Android phones. Ultimately, these aren't good enough to make it into the upper reaches of this list, but they are still a solid option for some people...Read our in-depth review
See the Apple Airpods
 
And Finally, The Most Overrated Headphones on the Market: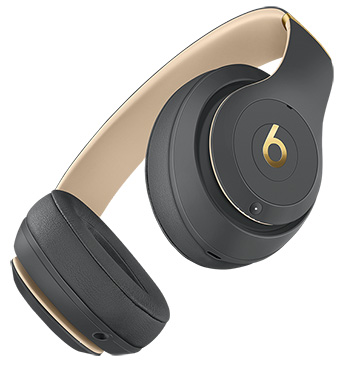 Category: Over-Ear/Wireless
Noise-Canceling: Yes
Battery Life: 20 Hours
What We Like: The noise-canceling isn't terrible.
What We Don't: The sound quality and value-for-money are terrible.
We test a lot of headphones here at TMS. And we have never come across a pair that has caused more staff members to grimace in spontaneous expressions of horror than these. The Studio3 Wireless are bad. Deeply bad. Offensively bad. The sound quality is all over the place, with overpowering bass and strangely bland mids. The highs are harsh and nasty, and the overall impression is only slightly better than audio piped from a tin can at the bottom of a river.
They aren't completely irredeemable. Their noise-canceling isn't half bad - nothing on the Bose QuietComfort 35 IIs, but not awful. And despite their plasticky frame and neon-bright, eyeball-searing colors, they have a good amount of flex, and are moderately comfortable. None of which excuses the fact that Apple - who own the Beats by Dre brand - are offering these for the same price as the best overall headphones on this list, the Sony WH-1000XM3. If you want good noise-canceling, get the Bose. If you want fantastic wireless sound, get the Sonys. If you want a pair of headphones and don't care even the slightest bit about sound, comfort, design, and value, get anything - literally anything - else. Even things that aren't headphones will headphone better than these. Read our in-depth review
See the Beats by Dre Studio3 Wireless
 
New Headphones Coming Soon
We're not big on reporting rumours and speculation here at TMS. That's not really what we do. But there's one rumours it's just too big to ignore, and that's the upcoming Apple Airpod 2 earbuds. We know they are on the way, with MacWorld reporting that they'll be expected in the first half of this year. Given that the originals have gone nearly three years without an update, we'd say it's about time. What we can't say is what the new AirPods will look like, or what their specs will be, let alone how they will sound. Watch this space… And if you do plan on investing in a pair of the original AirPods, you may want to wait.
The other pair of headphones we are excited about are a pair of headphones at all. The Bose Frames are a pair of sunglasses that claim to deliver audio only you can hear, making them a very interesting alternative to traditional headphones. We haven't had a chance to test these yet, but early reactions have been positive. If they do turn out to be worthwhile, this website may be featuring a pair of sunglasses for the very first time…
 
Headphones Comparison Table
*NC = Noise-Canceling
**Batt. = Battery Life
***Imp. = Impedance
****Sens. = Sensitivity
Want Even More Master Switch? Sign Up For Our Weekly Newsletter!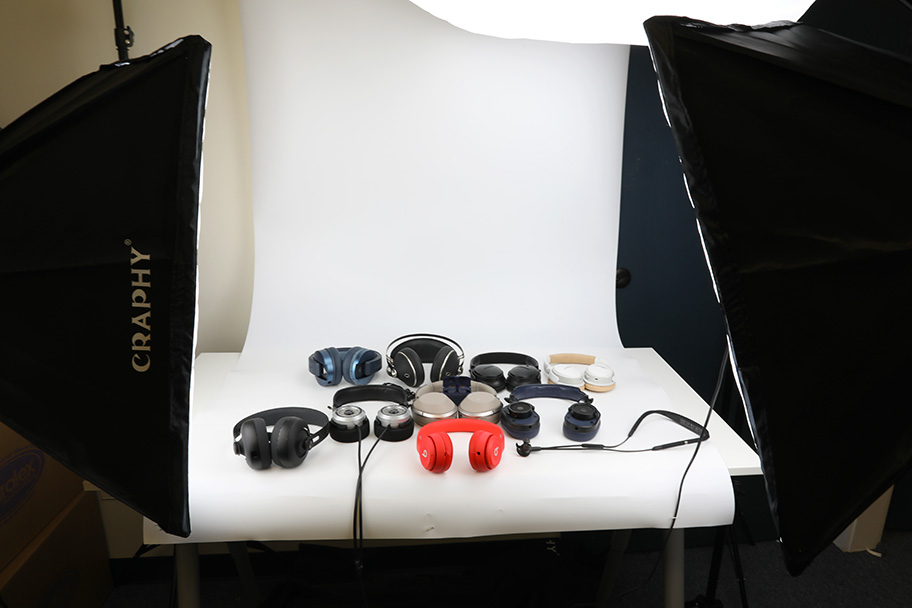 Headphones Buying Advice
How We Chose our List of Headphones
Our headphone experience runs deep. We have a dozen pairs on-the-go at any one time, and our office headphone rack is in constant rotation. We've experienced everything from ultra-high-end planar dynamic headphones, to $10 earbuds (which were surprisingly good, by the way). We've also had the opportunity to compare several of these headphones directly, in side-by-side tests. It would be so, so easy to populate this list with wildly-expensive headphones. But value is a key factor, as well as ease-of-use, and although there are a few monsters on our list, we've tried to keep things sane. We've broken our list down into categories, making it easy to choose the pair that's right for you - whether that be the headphones with the best overall sound, the best in-ear headphones, or ones with the best noise-canceling. We also highlight the competition, meaning there are several options for you to choose from. If we've missed a pair you've enjoyed, or you disagree with us, please feel free to fight us (nicely) in the comments below.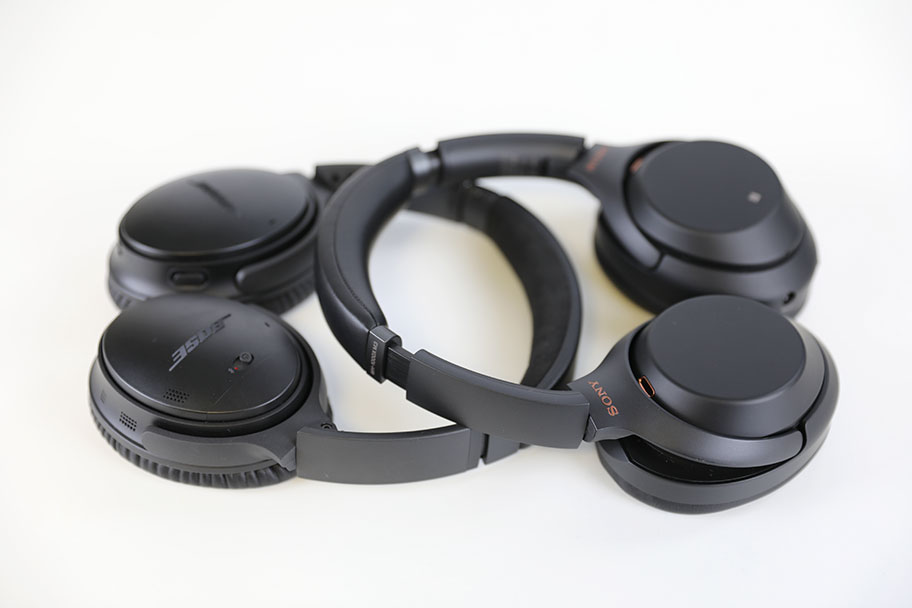 Headphone Categories: Over-Ear vs. In-Ear vs. On-Ear
Over-Ear Headphones
When you're buying a pair of headphones, it's important to understand which type is best for you. There are three main types, each with their own pros and cons. Figuring out which one works for your particular needs is the first step to picking a pair you'll be happy with. Let's break them down, starting with the most common: over-ear headphones. These, as the name suggests, enclose your ears completely with large padded cups, isolating them from the outside world. The cups will be joined by a headband, which is why some manufacturers use the slightly jargony term 'circumaural' - it means the headphones in question cover the entire ear, and nothing more. They can be wired or wireless, and are fantastic for blocking out the outside world, whether you have noise-canceling technology or not. They are also generally more comfortable, and because of their larger size and increased power capacity, they tend to offer better sound. That's why most high-end, audiophile headphones tend to be of this type. That being said: they can be heavy, bulky, and it's tougher to make them portable. You'd go for this type of headphone if sound quality and advanced features, like noise-canceling, are top of your priority list, and you're OK with a little extra weight. The best overall headphones on this list, the Sony WH-1000XM3, are over-ear headphones.
In-Ear Headphones
In-ears are perfect if what you want is a lightweight, portable solution - something you can hang around your neck or sling into a bag. You will be stunned to hear that this type fits inside the ear canal, and for many people, they are the perfect solution. Their plus points are obvious: they are much lighter than traditional over-ear headphones, and can often offer better isolation. With a good fit in the ear, they will effectively block the outside world, as well as boosting certain elements of the sound, like the bass. There are, however, a few downsides. You'll need to experiment a little to get a good fit - most in-ear headphones come with multiple interchangeable tips, just for this purpose. You're unlikely to find features like noise-canceling on in-ears, as it's hard to implement in such a small housing. And they are, of course, easier to misplace. But there are plenty of fantastic in-ear headphones available, like our office favorite, the 1More Triple Driver In-Ears (full review here), which retail for under $100. You'd buy those, or something similar, if you wanted good sound in a small, portable package. By the way, you'll sometimes see these referred to as in-ear monitors (IEMs) or earbuds. Hardcore audiophiles will tell you there are major differences, but there aren't. They amount to the same thing.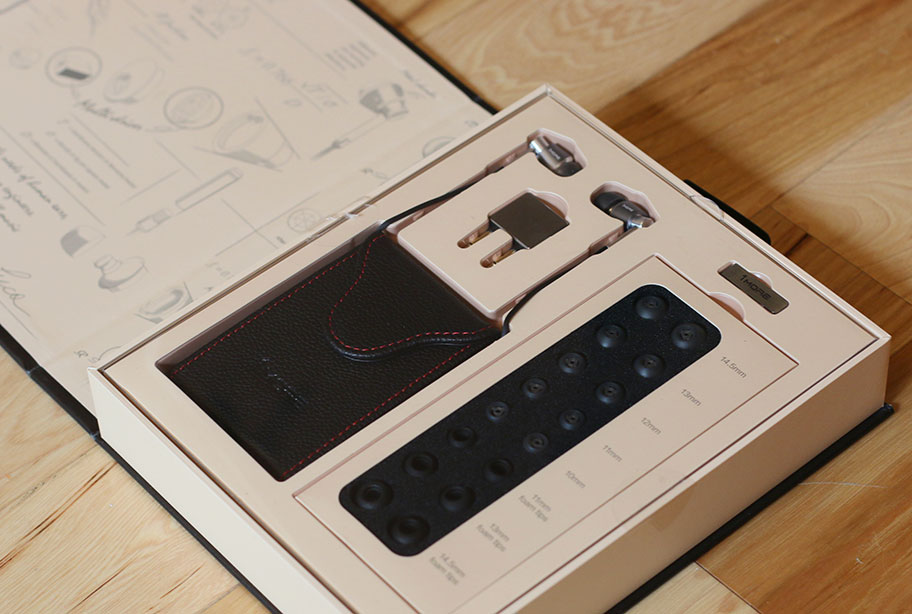 On-Ear Headphones
These are far less common, and bridge the gap between over-ear and in-ear headphones. Instead of enclosing the entire ear, these have pads that rest on the outside of them. They tend to be lighter and more flexible than over-ear headphones, although you can generally expect to encounter sound that isn't as good. They can also be uncomfortable to wear for long periods, as they can pinch the skin of the ear. We have one pair that come to mind, but they didn't quite make this list. Those would be the Beats Solo3 Wireless (full review here). Generally speaking, we'd avoid going for this type unless there's a compelling reason. Over-ears provide better sound and isolation, and there's often not a lot of difference in weight. By the way, if you see the term 'supra-aural'? It just means on-ear. You have our permission to write angry emails to companies who use this term.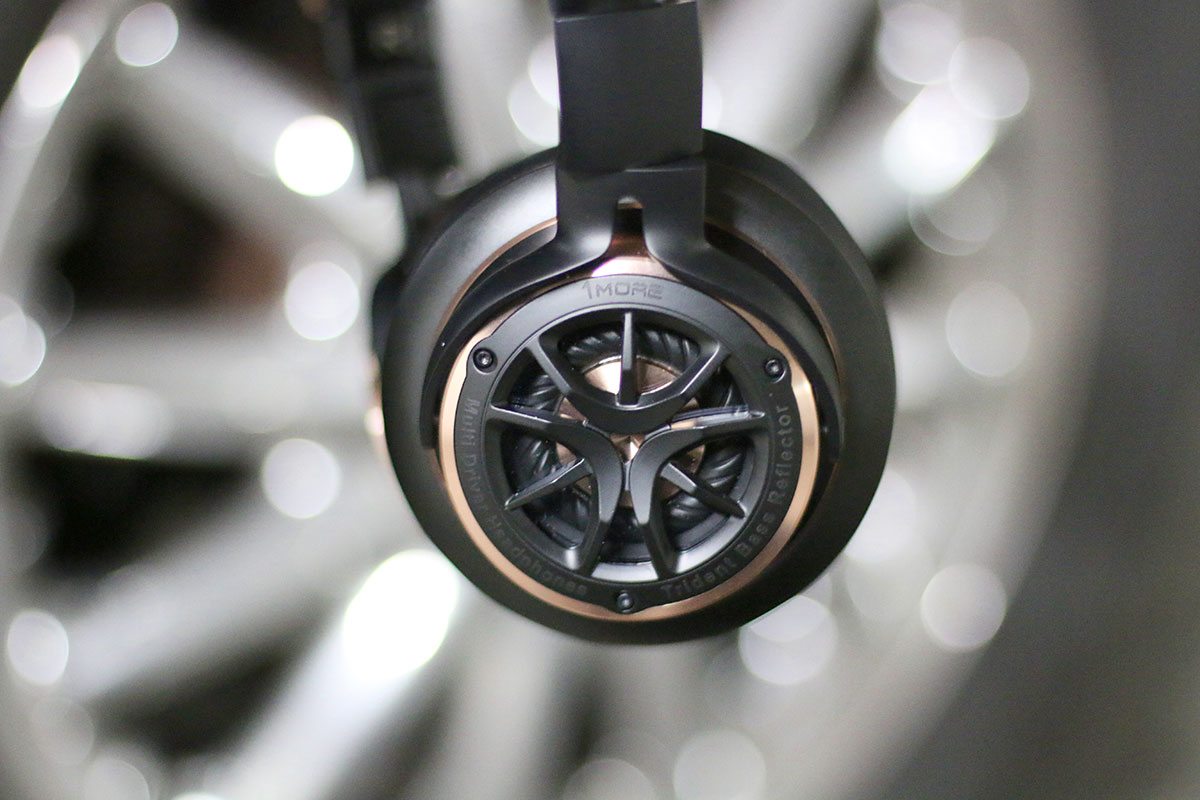 Wired vs. Wireless vs. True Wireless Headphones
Ready to get involved in a fight? Here's one that headphone fans have been at for years: whether wireless headphones can ever compete with wired, in terms of sound quality. The argument goes as follows: cables allow you to send the entire audio signal to the headphones themselves, while transmitting the same audio over Bluetooth means that the audio will lose a little quality along the way, due to file compression. That might have been true in the past, but it's very much up for debate now. Bluetooth standards are getting better and better every year, and the current top tech - Bluetooth 5.0, and aptX - both offer excellent audio quality. If you see either of those, you know you've made a wise choice. And the sheer number of excellent wireless headphones available is testament to just how far wireless audio has come. The one in the photo above - the 1More Triple Driver Over-Ear (full review here) remains one of our favorite headphones ever.
Ultimately, the one you choose depends entirely on what you're looking for. If portability and convenience is your game, go for wireless - although be prepared to pay a little more, if necessary. If most of your listening is going to be done at a desk or on the couch, wired is the way to go. The choice of wired or wireless, by the way, is entirely independent of whether your headphones are in-ear, on-ear, or over-ear. All types can be both wired or wireless.
Well, there's one wrinkle to throw in: true wireless. Regular wireless in-ear headphones are connected with a short cable, even if they aren't directly connected to your phone. With true wireless, there are no wires at all. You'll have two separate earpieces, both connected via Bluetooth. This is a super-convenient way to carry around headphones, although they do gobble battery power, and you'll have to be careful not to lose one. You'd choose this type if you're done with cables, and want something easy and simple to use. And they are ideal for working out. The Jabra Elite Active 65t, which are our pick for the best in-ear headphones of this year, are true wireless. If you're keen, they cost $190, which is quite affordable for true wireless - and they work very well for running, cycling, and gyming.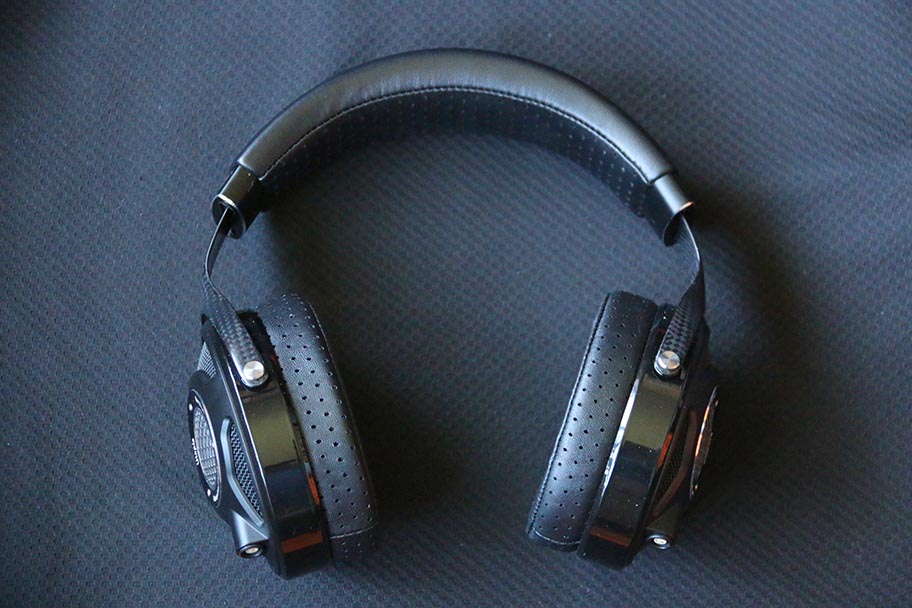 Are More Expensive Headphones Worth It?
That's a complicated question. If you're talking pure sound quality, then yes, absolutely! The AUDEZE LCD2C (full review here) sound far, far better than, say, the Grado SR80e headphones. Generally speaking, the higher your go in price, the sharper, more realistic, and exciting your sound is likely to be. Although of course, there are far larger differences between the $799 LCD2Cs and the $99 Grados than there would be between a pair of headphones that have a price difference of only $50.
But here's the thing: what does 'worth it' mean to you? What do you value most highly? If you're looking for excellent noise-canceling and wireless portability, then the LCD2Cs would be a poor buy. You'd be far better-off going for the Bose QuietComfort 35 II (full review here), which not only cost $450 less, but offer brilliant cancelation and portability. And those headphones wouldn't be worth it if all you're looking for is a pair of earbuds you can throw into your gym bag.
At TMS, we really value sound quality. So, at least to us, more expensive headphones are usually worth it. That goes double for something like the Focal Utopia (full review here), which, despite costing $3,999, are stupendously good. Seriously: worth selling a kidney for. But the Utopia aren't worth nearly that much for most people, and unless you're into super-high-end sound, they probably won't bump the needle for you like they did for us. Our advice: decide what type and style of headphones you want, and what features you're prepared to pay for. Have a budget, and get the best pair you can afford.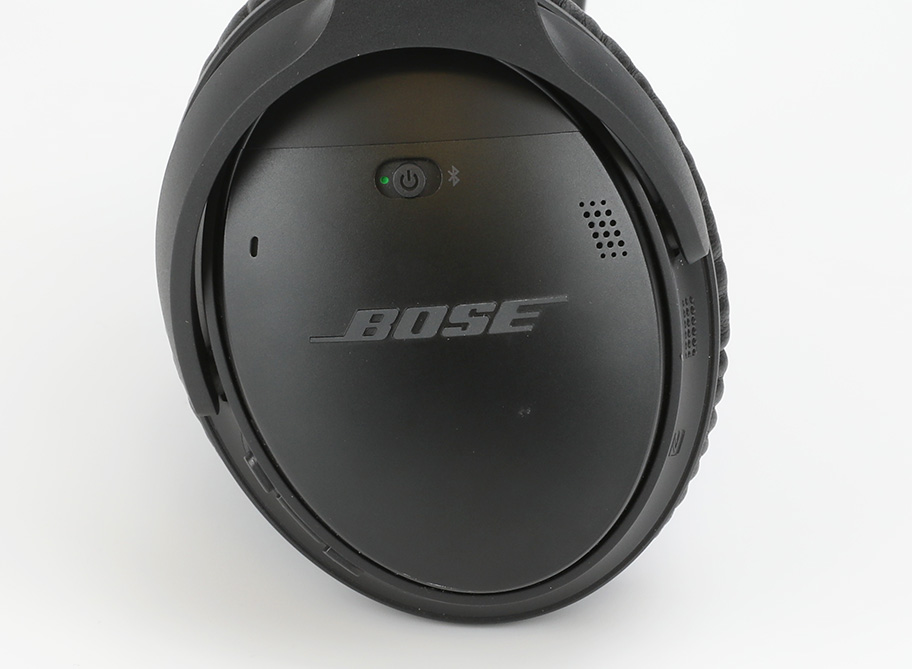 Noise-Canceling Explained
Noise-canceling tech was, no joke, one of the biggest leaps forward for headphones we've ever seen. It's a deceptively simple idea: microphones embedded in the headphones record the sound of the outside world, then apply a digital process known as phase cancelation to it, effectively silencing it. That means that any sound coming into the headphones from the outside world is removed, leaving just your music.
Noise cancelation - sometimes referred to as Active Noise Cancelation (ANC) - works best when used on low, rumbling sounds – think plane engines, trains, freeway traffic. That makes headphones that use it absolutely ideal for travel and commuting, and cancelation standards have gotten so good that, once you've tried it, you'll wonder how you ever managed without it. Manufacturers like Bose have made a reputation with stellar noise-canceling – their Bose QuietComfort 35 II (full review here), which cost $349 at the time of writing, have become absolutely essential for us, especially when we travel. That being said: there are a couple of downsides to noise-cancelation that are worth knowing about. It won't completely block the outside world, and can often cause music to be ever-so-slightly muffled. This is a side-effect of the phase cancelation, and it means that you are unlikely to find the technology in any high-end headphones. You also won't find it in in-ear headphones, as they are just too small to make it worthwhile. If you see any earbuds offering it, steer clear.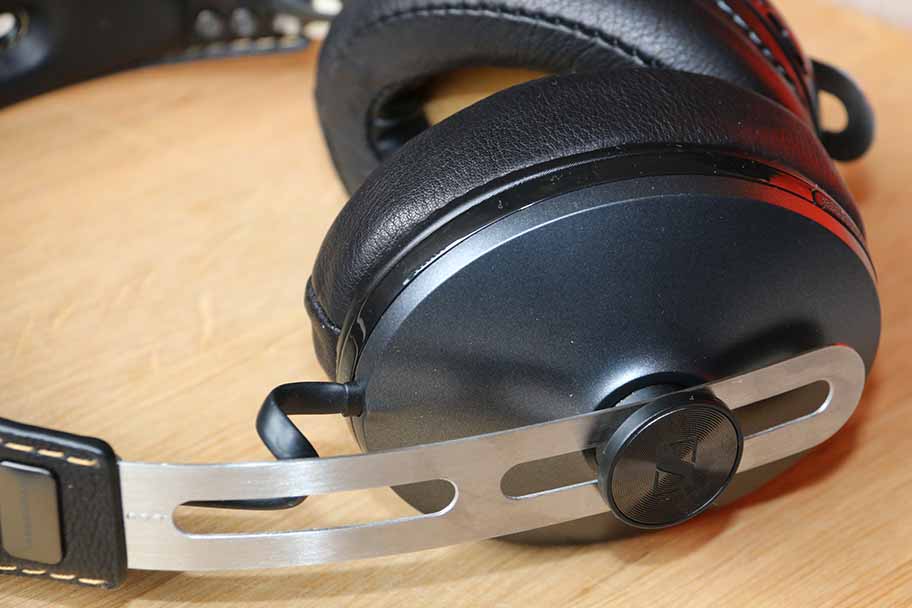 Headphone Battery Life Explained
You should never expect to get the advertised battery life out of a pair of wireless headphones. It's just not going to happen. While manufacturers usually don't lie about their battery life specs – and we would never accuse them of this without evidence – there is, shall we say, a certain amount of massaging that goes on within the industry. Battery life depends mostly on how loud the headphones are playing – more volume requires more power, which of course, drains more battery. To get their battery life specs, manufacturers will typically play headphones at a much quieter volume than most people would prefer. That's not what we do here. When we review wireless headphones, we make sure to leave them playing at 75% volume, which gives us a much better picture of how strong the battery is.
So yes: there's a little bit of deception going on here. But you shouldn't let it put you off. Even if you knock a couple of hours off each listed battery spec – which is the result we usually get after testing – you still have more than enough battery for most cases. Even the headphones on this list with the worst battery life, the Bose SoundSport Free true wireless earbuds, managed to stick to this. They offered four hours of life, with a case that can store additional charging capacity. They may not be quite enough to last a long transatlantic flight, but for shorter hops, they will be just fine. One thing worth noting: over-ear headphones tend to have better battery life than in-ear or on-ear. Their larger size means they can have larger batteries, which means more power.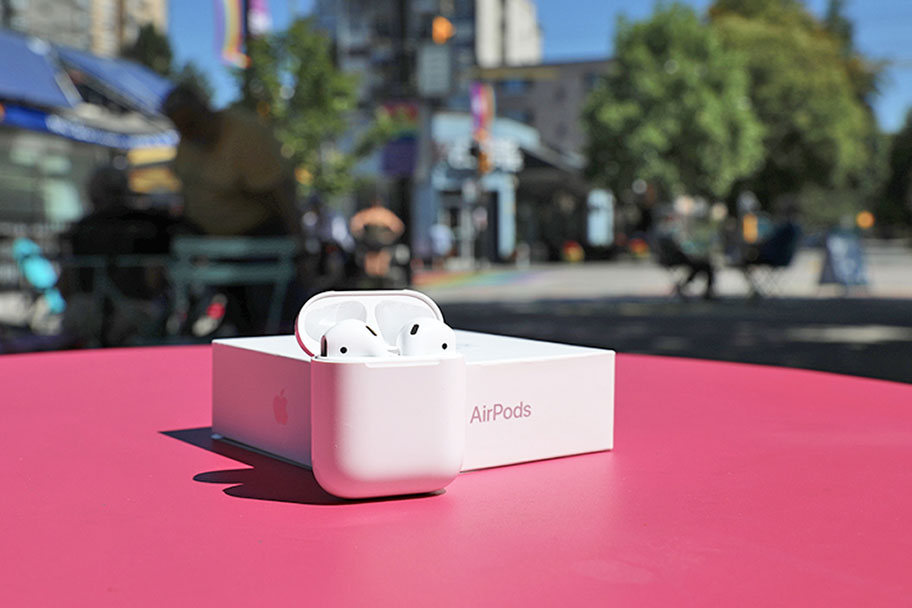 Smart Assistants and Headphones
Smart assistants haven't quite taken over the world as their creators would have liked. Amazon may tout Alexa as the solution to all your problems, and Apple might urge you to let Siri run your entire life, but much of this is still confined to private spaces. It's very rare to see people talking to their virtual assistants when they're out and about. Somehow, it just feels wrong to ask "Siri, what's my next appointment" in public.
That hasn't stopped headphone manufacturers from incorporating smart assistant functionality in their headphones. This is almost exclusively the domain of wireless models, some of which even included a special button dedicated to activating your chosen assistant. Some of the models on this list, like the $159 Apple AirPods (full review here), are designed to be used exclusively with a particular assistant - in this case, Apple's Siri. Others, like the $79 Optoma NuForce BE Sport4, are entirely agnostic, and allow you to talk to any virtual assistant you choose.
If this is the kind of functionality you want, you'll need to take compatibility into account when you buy. If you're an Android user, for example, you might find it tricky to get your AirPods to talk to Google Assistant. You'll find a full list of what different headphones are compatible with in the comparison table, above.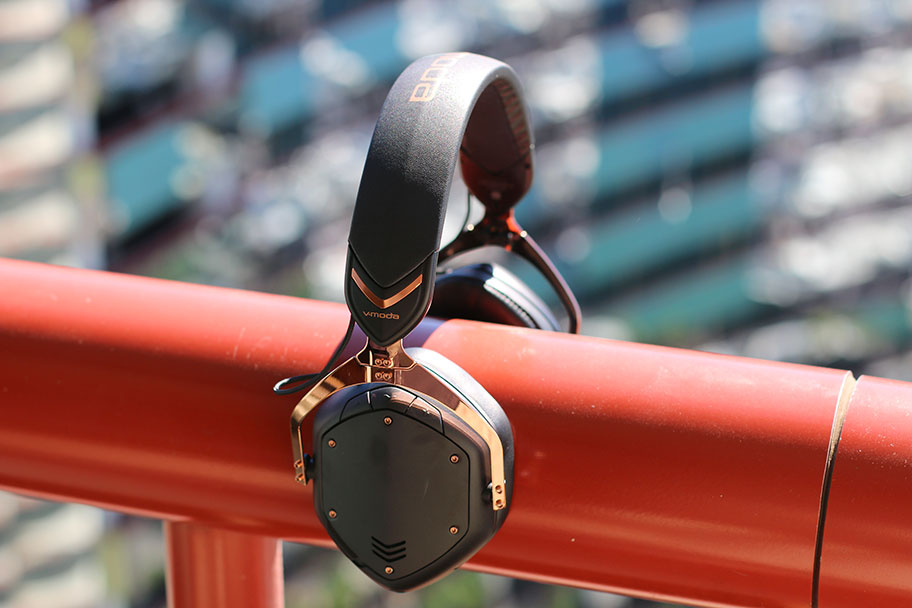 Lightning vs. USB-C Connections Explained
Plugging in a pair of headphones used to be very simple. The entire world used the same thing: a 3.5mm plug. Every phone had it, every hi-fi. Then Apple, in their infinite wisdom, decided to ditch it, and sent shockwaves through the industry. Standalone digital audio players, fortunately, are unlikely to lose the headphone jack anytime soon - if your phone doesn't have it, and you need it, these can be an excellent option.
We're not going to rehash history here - what we're going to do is talk about what the situation is now. Broadly speaking, most phones, that are not an iPhone, have a headphone jack still included. They'll also include a charging and data port, which is most likely known as USB-C. iPhones on the other hand, have a proprietary charging and data port they call Lightning. The first thing to understand is that USB-C and Lightning ports do exactly the same thing. USB-C is ever-so-slightly faster at data transfer, but it's minor enough to not matter. If you're not connecting headphones via a standard 3.5mm jack, then you have two options. You can go completely wireless, using Bluetooth - by far the easiest option - or you can use a special connector to attach your headphones to the USB-C or Lightning port. The problem: right now, very few headphone manufacturers actually accommodate for this. Most prefer to go wireless, or stick with 3.5mm. Otherwise, you're looking at purchasing an adapter.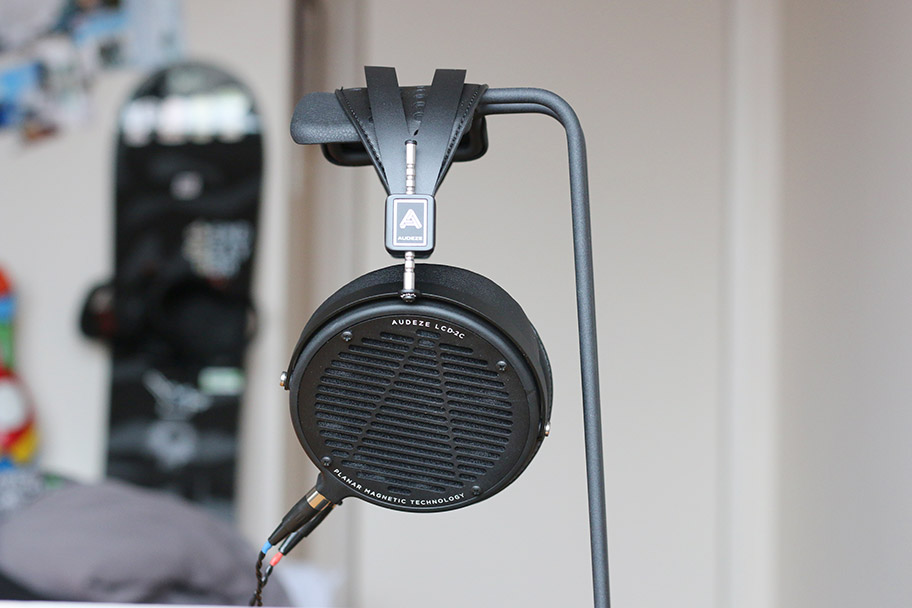 Open-Back vs. Closed-Back Headphones
You'll often see these terms thrown around among headphone fans. They refer to the outside part of the cups on over- or on-ear headphones. Closed-back headphones seal the internal workings - the driver and assorted electronics - off from the world completely. Open-back headphones, on the other hand, have them partially exposed to the air, usually through slats or a grille. You can see an example of open-back headphones in the AUDEZE LCD2C (full review here), a $500 pair with a distinct grille pattern, through which you can see the headphone driver.
What's the difference between closed and open? Air. The driver, the part that actually creates the sound, does so by moving back and forth. The more air it can interact with on the way, the better. More air means better spacing of instruments, better depth, and a more realistic representation of the music. It's why so many high-end headphones are open-back. But, opening them up in this way also means that open-back headphones leak sound like crazy. Everybody around you will know exactly what you're listening to - only they'll be getting a tinny, piped-out version of it. Not good. Better to keep open-back headphones for when you're at home, and use closed-backs for situations when you're around other people. The sacrifice in sound quality is minimal, and you'll keep your friends.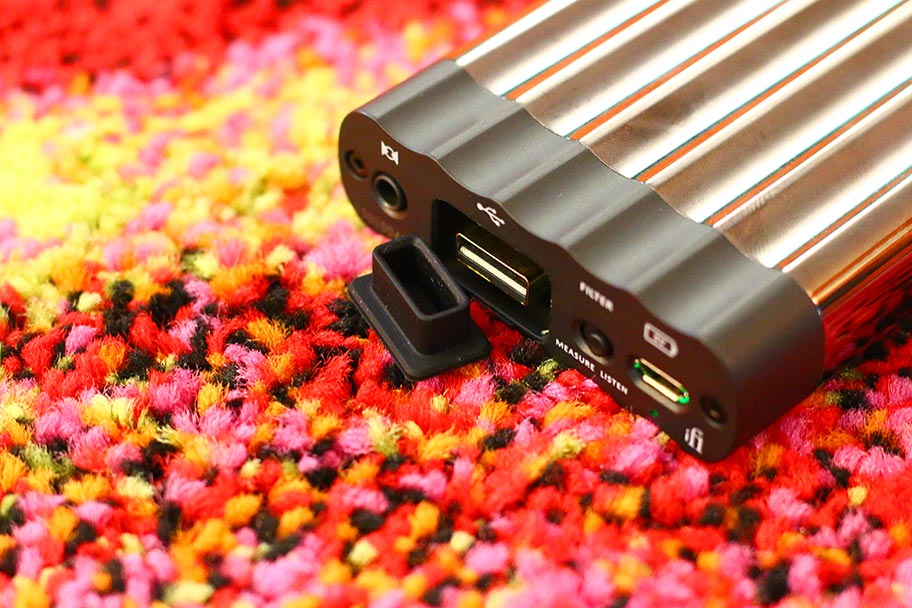 Headphone Amplifiers and DACs Explained
Between your source - your phone, for example - and your headphones, three things need to happen. The digital 1s and 0s that make up your audio need to be converted to actual, audible sound; that signal has to be amplified so you can actually hear it; and the headphones themselves need to draw power to operate. This is universally true - anytime you play something through your headphones, the sound needs to be converted, and amplified. The only exception is if you're listening off a turntable, where the sound is already analog at source. You'll still need to amplify it, though.
Your phone already contains its own amplifier and DAC - which, by the way, stands for Digital-to-Analog Converter. They're small, and not very good, but they work just fine. They'll convert the audio, boost the signal, and power your headphones. Wireless headphones do something similar - only, the DAC and amp are contained within the headphones themselves, converting Bluetooth signal into actual sound. This is one of the few situations where, if you're happy with your sound already, you don't need to do a single thing. You already have everything you need. But if you're intrigued, and want to do some seriously fun things to your sound, then you're going to need a separate headphone amplifier, and a separate DAC. Those links point to our lists of the best ones of this year, and include both budget-friendly options, as well as high-end monsters.
External amps and DACs can be separate boxes, and can, if you're so inclined, cost thousands of dollars. It's also very easy, and much cheaper, to invest in a small, portable unit that both converts and amplifies sound. If you're just starting out, this is absolutely the route we'd recommend. There are several big advantages to buying a separate amp/DAC, the most obvious of which is an instant and noticeable increase in sound quality. Dedicated circuitry will be a thousand times better than what your phone has - the signal will not only be amplified, but sharpened and improved, with deeper bass and more precise highs. You'll also get a boost to volume. If you want to get involved in this side of music - and you really should - try something like the Bluewave GET (full review here). It's a fantastic little amp/DAC, smaller than a credit card, which sounds absolutely brilliant for the price. It's also Bluetooth-equipped, meaning you can turn any pair of headphones wireless. If you're just getting started, it's perfect.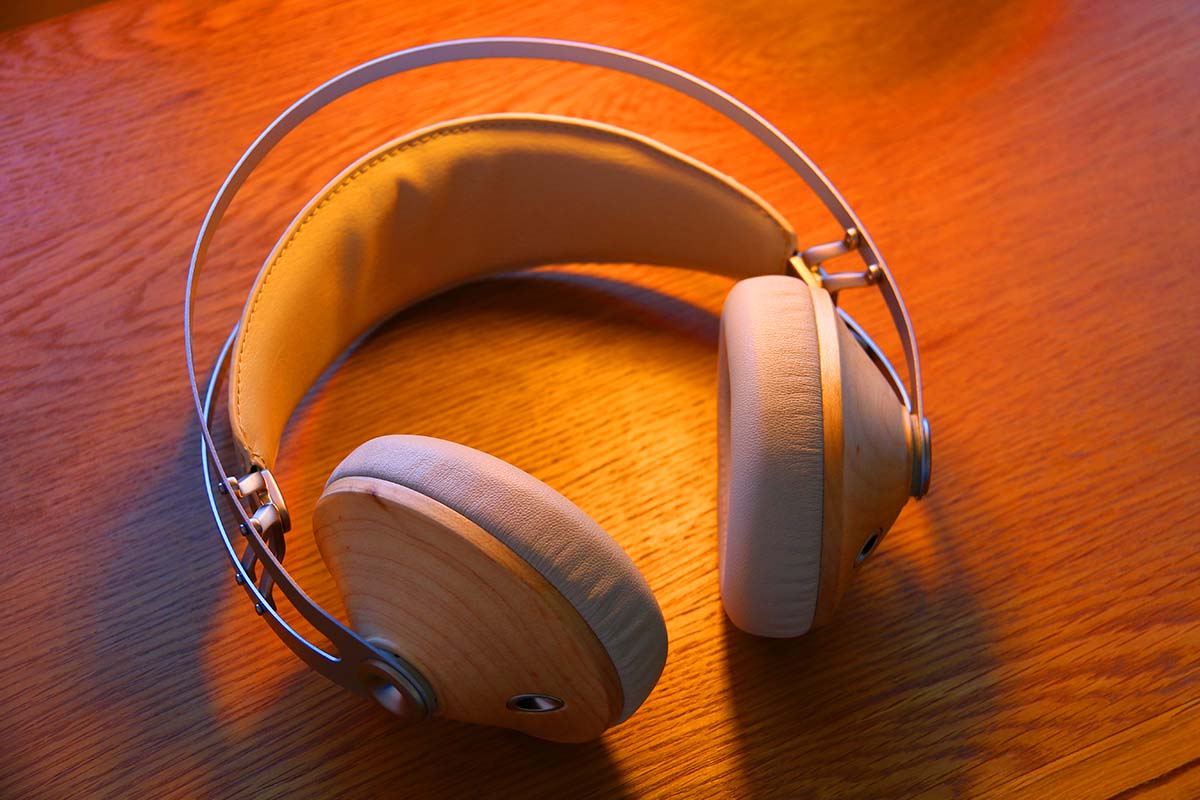 Headphone Impedance and Sensitivity Explained
Headphone specs can be overwhelming. Manufacturers like to list a lot of them, with minimal explanation. Not super-helpful, as you can imagine. But really, there are only two main ones you need to be aware of - and even then, nothing bad is going to happen if you ignore them. They are impedance and sensitivity, and we're going to break them down here. If, by the way, you want a deep dive on headphone specs, including tricky terms like total harmonic distortion and frequency, we've got a full guide ready to go. If not, read on.
Impedance refers to electrical resistance. Talking about this means delving into some pretty gnarly math. So, look at it like this: it's a measure of how much power a pair of headphones takes to work. A smaller number means it needs less power from an amplifier to get to a decent, listenable volume. Impedance is measured in ohms (Ω) and is actually very easy to understand. Any headphones with impedance up to about 32Ω can be run very happily off a smartphone. Between 32Ω and 100Ω, you can still probably use a phone, but you may struggle with volume. Above 100Ω, you'll almost certainly need a dedicated, separate headphone amp to provide enough power. Here's an example: the MEZE 99 Classic (full review here) have an impedance of 32Ω, meaning it's entirely possible to power them just by plugging them into a smartphone. We have. They're glorious. Best $309 we ever spent (kidding, we got them sent to us for review, and didn't have to pay a cent, because we're awesome.)
Sensitivity is closely linked to impedance, and is a measure of how loud a pair of headphones can get at a given power input - usually one milliwatt. It's measured in decibels (dB), and the larger the number, the louder the headphones are. Really, that's it. If volume is important to you, this is the first thing you should look at. It's not a perfect metric - there are no objective industry standards - so manufacturer testing can vary. But it's a good starting point. The loudest headphones on our list, above, are the AKG N700NC, which reach 110dB. The average sensitivity of the headphones on our list, for comparison, is around 102dB, meaning the AKGs need less power to reach a reasonable volume. By the way, you'll sometimes see sensitivity listed as Sound Pressure Level, or SPL.
Learn More About Headphones