If you love great audio, a dedicated music streamer is essential. It can become the center of your hi-fi universe, making every listening session that much more enjoyable. At The Master Switch, we adore music streamers, so we decided to put together a list of the best. By music streamer, we mean a device that has the ability to play audio stored in another location. This location can be over the Internet, in the form of a streaming service like Spotify or Tidal, or an external hard drive. And to complete your system, check out our list of the best DACs and best bookshelf speakers.
 
---
Our Music Streamer Picks
---
Best Overall Music Streamer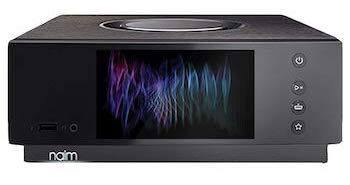 Amp: Yes - 40W/8Ω
DAC: Yes
Storage: No
App: Yes
What We Like: Outstanding sound and design, terrific operating system.
What We Don't: Very expensive, remote picks up fingerprints.
At The Master Switch, it's our policy to return review models that are sent to us. But we really didn't want to let the Naim Uniti Atom go. It works so well, so effortlessly, that we found ourselves using it almost every moment we were in the office. The operating system is virtually flawless, and the Uniti Atom is capable of playing music from just about any source. It even has an HDMI ARC connection for use with your TV. It's fully Roon Ready, and can handle hi-res audio up to 32 bit / 384kHz, as well as DSD.
Thanks to an included integrated amp, it manages to produce excellent sound quality in its own right, with audio that is crisp and detailed. It also helps that the design is spectacular, with a nifty volume wheel and vibrant screen - even if the remote is a fingerprint magnet. It definitely costs a pretty penny and is only suitable for those looking for the absolute best. We'd be crazy to pick anything else for the top spot here – the Naim Uniti Atom is one of the best products we've ever tested. It's also worth noting that Naim makes several different variations, including one with a headphone amp section, so you'll have plenty to choose from... Read our in-depth review
See the Naim Uniti Atom
 
A More Affordable Streaming Option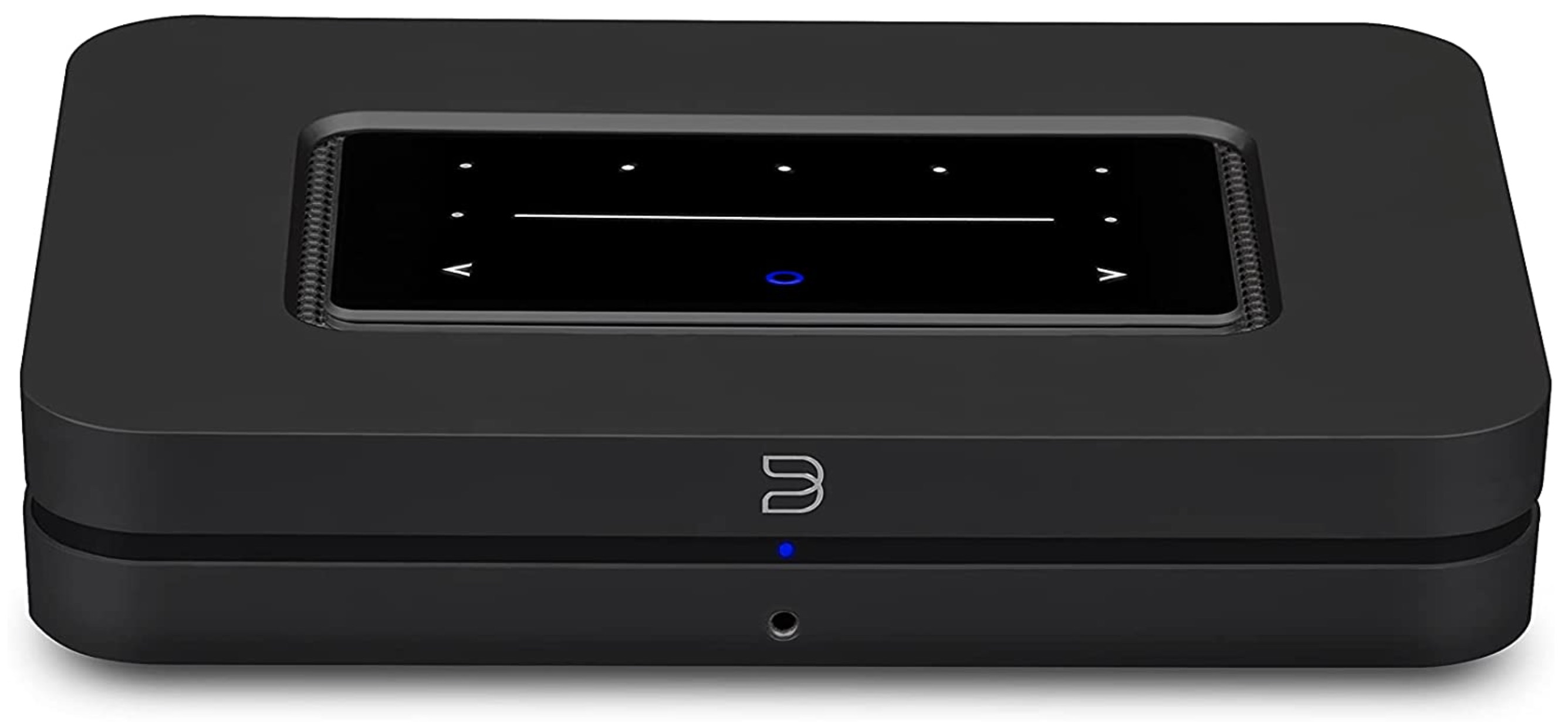 Amp: No
DAC: Yes
Storage: No
App: Yes
What We Like: Affordable streaming that doesn't compromise on sound quality, simple to use.
What We Don't: We encountered some app issues.
If you're interested in a functional, affordable music streamer that still offers tremendous sound quality, we highly recommend the Bluesound NODE. It doesn't have the sleek design or the feature set of the far more expensive Naim Uniti Atom, but it makes up for it with simple operation, clean looks, and exceptional sound—whether used as a streaming DAC or standalone streamer. The touchscreen on top is clean and simple, giving quick access to both basic controls and presets. There's even the ability to create a full multi room system, like the more expensive Sonos Amp, below. At The Master Switch, we return review models, and we had to do so with the exceptional Naim Uniti Atom, our top pick. But we bought our own Bluesound for daily use, and it's a purchase we've never regretted.
The Bluesound NODE has very few flaws, but one of them is in its software, BluOS. The mobile app worked well for us, but we ran into an irritating glitch on the Mac desktop app, which continually relaunched iTunes and started playing music we didn't want. This glitch has not been fixed, over a year after we first reported it to Bluesound. We've also read reports of other users struggling with the mobile app experience. We still think the NODE is an outstanding streamer, although it doesn't quite offer the seamless experience of the Naim Uniti Atom.
See the Bluesound NODE
 
Best Budget Music Streamer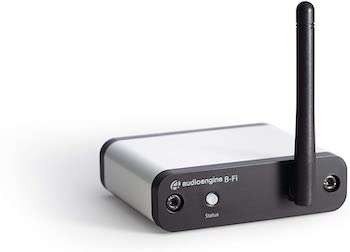 Amp: No
DAC: Yes
Storage: No
App: Yes
What We Like: One of the most affordable, effective ways to add wireless streaming to a system.
What We Don't: Lack of advanced features and low file resolution may turn some listeners off.
This surprisingly capable little streamer comes from Audioengine, a company best known for its wireless speakers. With the B-Fi, they've managed to create a simple, affordable way to make any system wireless— simply connect the streamer to your amp, via analog out, or your DAC, via Toslink optical, and you're good to go. The sound quality is crisp and clean, and although the B-Fi's design is distinctly old school, we don't think you'll find a better or simpler streamer currently available. This system replaces the old Yamaha WXAD-10 on our list, which was getting a little hard to find.
The biggest downside of the Audioengine B-Fi is that it can be just a touch too simple. There are virtually no advanced features, and you have to be comfortable with a very low file resolution: 16 bit / 44.1kHz, easily the lowest on this list. We also aren't wild about that clunky antenna, but at least the B-Fi is small enough to hide if necessary. That said, it's still a solid machine, with crisp sound quality and easy operation. It's well worth it if you want to stream but don't want to break the bank.
See the Audioengine B-Fi
 
Best High-End Music Streamer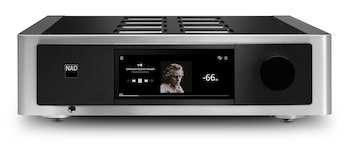 Amp:Yes - 200W/8Ω
DAC: Yes
Storage: No
App: Yes
What We Like: Dirac Live Room Correction is a wonder, and the design and sound are top-notch.
What We Don't: Less-expensive products perform better.
The NAD Masters M33 is a shot across the bow. For a long time, the Naim Uniti Atom Has reigned supreme at the top of our list, and the M33 was an attempt to unseat it. The Uniti Atom remains on the throne...for now. But that doesn't stop the Masters M33 from being a stupendous streamer. And it has one thing that the Naim model doesn't: Dirac Live Room Correction, which adjusts the audio to fit your room, and is wonder to behold. It also has a gorgeous touchscreen, and is built like a tank. With 200 watts of power, it can handle all but the most demanding speakers.
The problem with the NAD Masters M33 is this. While it brings several terrific features to the table, we just think that other, less expensive streamers sound better. The Uniti Atom is the most obvious example. It may not have the same feature set, but it's just more pleasurable and easier to listen to. And at nearly $2,000 less, it's a far more affordable proposition. On its own, the Masters M33 is a monster, and is worth it for that Dirac Live Room Correction alone. But if you can live without it, you'll find that there are other, less expensive streamers that sound even better. For a more affordable version, try the NAD M10, below.
See the NAD Masters M33
 
Best Plug-and-Play Music Streamer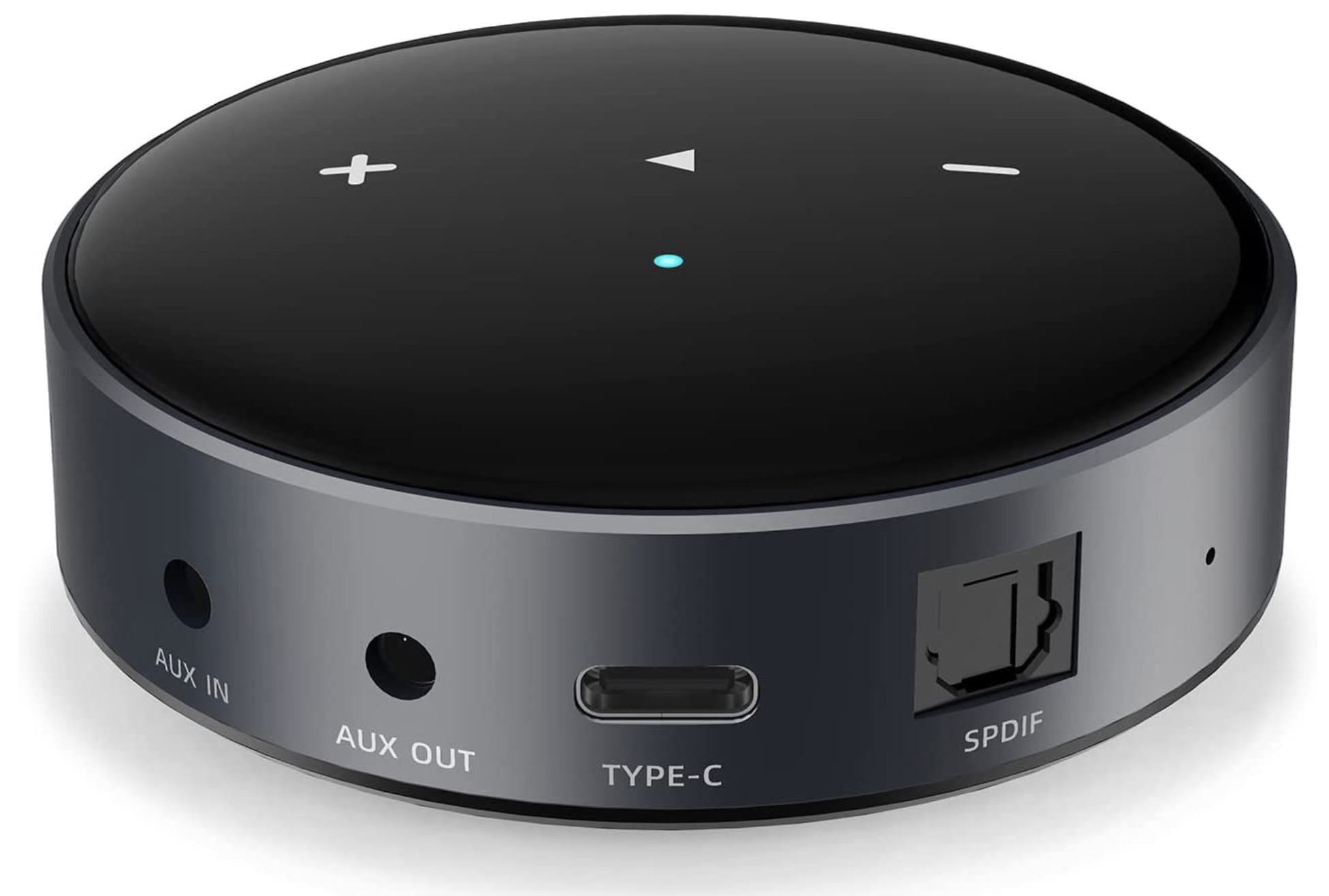 Amp: No
DAC: Yes
Storage: No
App: Yes
What We Like: Huge feature set for the price, solid sound.
What We Don't: No Chromecast or Apple Music support.
The Wiim Mini is one of the few streamers under $100 that we would recommend. It doesn't have the crisp sound quality of the Audioengine B-Fi, but it's almost half the price, and has an outstanding feature set. The Mini's digital and analogue outputs allow it to connect to just about any system, instantly making it fully compatible with Spotify and Tidal. There's also Apple AirPlay 2, and compatibility with voice assistants like Amazon Alexa. That tiny form factor means you can hide the Wiim Mini from view, making it a virtually invisible upgrade to your system.
The Wiim Mini does fall down in a couple of key areas. Neither of these are deal breakers, but they are worth bearing in mind. Firstly, there's no Chromecast support, which can be frustrating. There's also no in-app support for Apple Music, despite the presence of AirPlay. Get past these, however, and you'll find a very capable streaming solution for under a hundred bucks. Let the record show, however, that if you can find a second-hand Google Chromecast Audio, you should buy that instead. Google discontinued it, so it's not really suitable for this list, but it's a superior option to the Wiim Mini thanks to its Chromecast support.
See the Wiim Mini
 
Best Music Streamer Without a DAC

Amp: No
DAC: No
Storage: Optional
App: Yes
What We Like: As close to pure audio perfection as a hi-fi separate can get.
What We Don't: High price for a very stripped-down system.
The Auralic Aries G2.1 is something of a rarity in the world of streamers. It's a streaming transport: a single component designed to receive and direct wireless audio. There is no amp here, and no DAC. The absence of those features might make some listeners balk, especially at the near-$5,000 price tag. But if you already own high-end DAC, or you're looking to build a system from discrete components, then the Aries G2.1 is a splendid choice. It's beautifully made, with a glorious full-color screen, and the sound is unreal. It's a little bit more forward than the Naim Uniti Atom, with a bit more punch and presence. You also have the option to add 2TB of internal storage, although this increases the cost considerably.
The thing is, in our opinion $5,699 still is a tremendously high price for a streaming transport. While we understand that Auralic didn't want to add another model to their already excellent line of existing DACs, would it have killed them to have made the Aries G2.1 a little less expensive? If you can stomach the price, though, you'll find a very capable streamer. The 2.1 naming convention, by the way, is to indicate slight improvements over the original Aries G2. Most of these are internal, and you can definitely hear the difference when you compare the systems side-by-side.
See the Auralic Aries G2.1
 
Maximum Internal Storage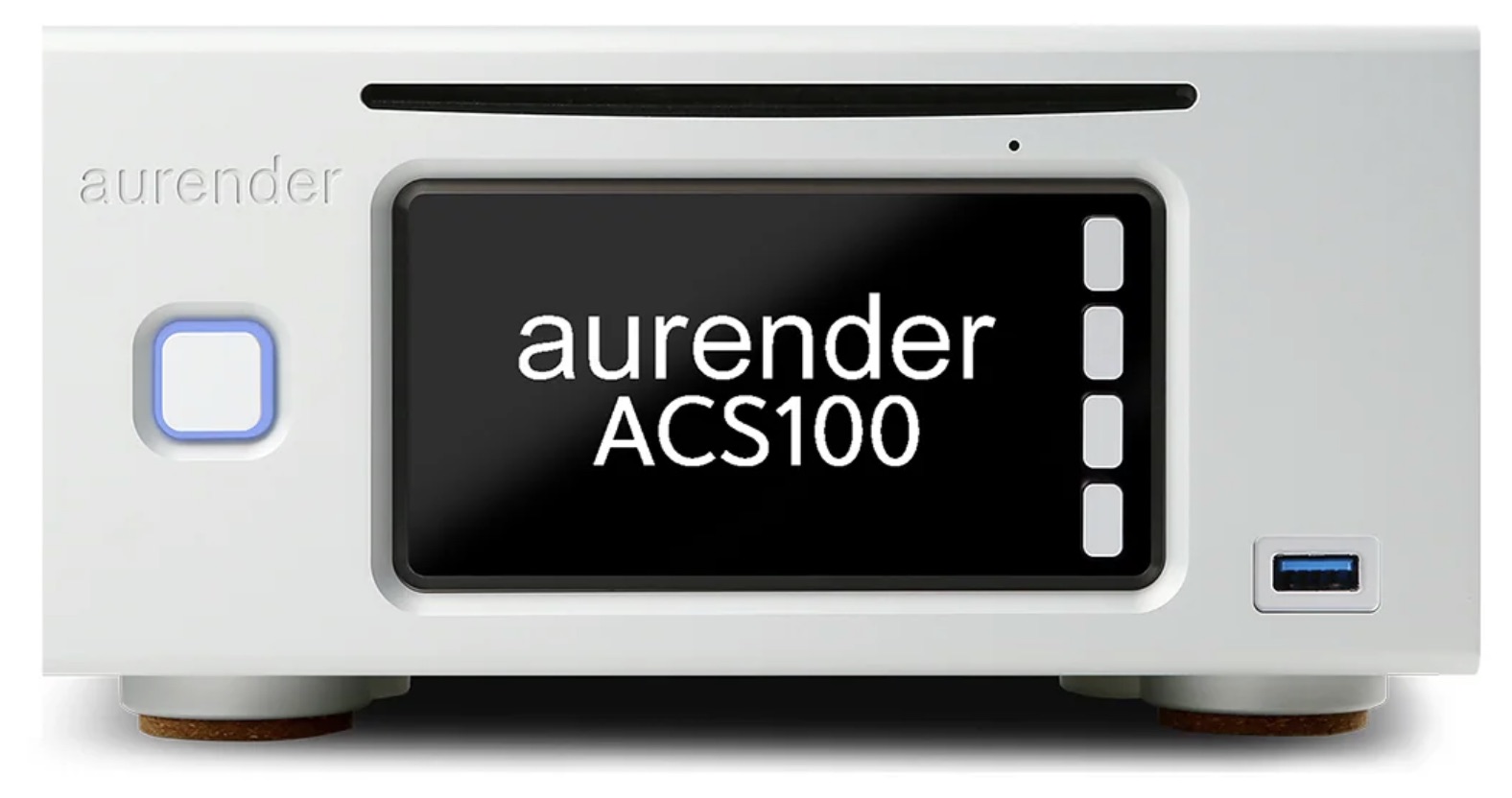 Amp: No
DAC: No
Storage: Yes - 8TB
App: Yes
What We Like: Flexible storage options, great feature set.
What We Don't: Overly functional design and software.
If you have a gigantic library of music files, then you'll need a streamer that can handle them. That would unquestionably be the Aurender ACS100. It's a multifunction workhorse of a music streamer that offers CD ripping, straight streaming, and most importantly, an internal hard drive space that can max out at 8TB of storage. Compare that to the 1TB offered by the Innuos Zen Mini MK III. While you will need to separately purchase the hard drives, we don't actually see this as a downside. It means you can buy the storage space that's right for you, with the option to upgrade later. And if you're already putting down $3,500 for the price of the ACS100, then you won't be bothered about buying a couple of extra hard drives.
Our biggest gripe with the Aurender ACS100 has to do with its barebones attitude. It's no looker, and its CD ripping and streaming software is functional but very plain. Compare it to the slick, smooth experience offered by the Naim Uniti Atom, which is only slightly more expensive. The Naim doesn't offer storage or CD ripping, but it's still worth taking into account. If you like a little pizzazz, then the ACS100 may not be for you. But if you want a powerhouse of a streamer that can take on your gigantic library and physical media collection, this is the one for you.
See the Aurender ACS100
 
Best of the Rest

Amp: No
DAC: Yes
Storage: No
App: Yes
What We Like: Versatile operating system, huge range of input options for the price.
What We Don't: Requires a separate USB dongle to connect to Wi-Fi.
If you can't stretch your budget for the amazing Naim Uniti Atom, we'd strongly recommend looking at the Cambridge Audio CXN (V2). For under $1,000, you get an awful lot for your money. We especially appreciated just how easy and intuitive the operating system was, and the vast range of services we were able to connect the CXN to - including Google ChromeCast. Be warned that it may take a little work to connect it to a service like Roon - Cambridge calls the player Roon Capable, rather than Roon Ready. Cambridge have also added Tidal Connect, so you can now stream directly from that service.
The design is a little bit more spartan than others on this list. That isn't necessarily a problem, but it does have at least one puzzling aspect. Almost all the other streamers on this list will connect to a Wi-Fi network using a few simple taps of an app, but the CXN (V2) requires that you plug in a separate USB dongle into the back. We genuinely can't think of why this is the case. However, it's something you only need to do once, and it doesn't stop the CXN (V2) from being a genuinely fantastic piece of equipment. If you're looking to step up into slightly better hi-fi sound, but don't want to remortgage your house, this may be an ideal starting point...Read our in-depth review
See the Cambridge Audio CXN (V2)
 
Amp: No
DAC: Yes
Storage: Yes - 1TB
App: Yes
What We Like: Gorgeous design with a powerful feature set.
What We Don't: The included DAC didn't impress us— you need an external one for the system to shine.
There's no denying that the Innuos Zen Mini MK III is probably the coolest looking streamer here. The Portuguese company clearly places a lot of emphasis on design, and it helps that the feature set here is top-notch. You not only get a CD ripper with 1 TB of internal storage, but also full streaming capability from just about any service you can think of. And while there is no digital display, there is innuOS, one of the best music library management apps not named Roon. In short: solid range of features, for a relatively friendly price.
We are less enamored with the included DAC in the Innuos Zen Mini MK III. The Texas Instruments chipset gets the job done, but it never felt as nuanced or clean as we would have liked. This is a system that works much better if you have an external DAC, which you can feed via the optical output. Hopefully, the MK IV, if it ever arrives in that configuration, will have a better DAC.
See the Innuos Zen Mini MK III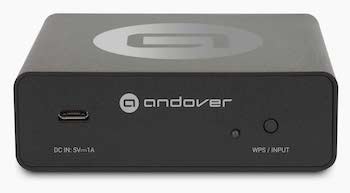 Amp: No
DAC: Yes
Storage: No
App: Yes
What We Like: Affordable hi-res streaming.
What We Don't: Clunky and frustrating setup, unintuitive app.
The Andover Audio Songbird is a direct competitor to our best budget streamer, the Audioengine B-Fi. It's a tiny streaming DAC designed to convert an existing system into a full wireless music streamer, and it has several distinct advantages over the B-Fi. It streams up to 24bit/192kHz, versus 16bit/44.1kHz for the B-Fi. It doesn't have a clunky aerial. It's cheaper, by about $60. And, finally, the audio has a real edge, with clean and dynamic detail.
However, there are real downsides that make the Andover Audio Songbird an alternative, rather than the first option. Primarily, this has to do with the app used to control the Songbird. Setting it up is a tricky, finicky process, with frequent restarts due to glitches in dropouts. And while the app itself is functional, it doesn't come close to other examples— including Audioengine's own app. If you value high-res streaming and sound quality, and are prepared to put up with the frustrations, then the Songbird is a good choice. But Andover have a long way to go before they can compete.
See the Andover Audio Songbird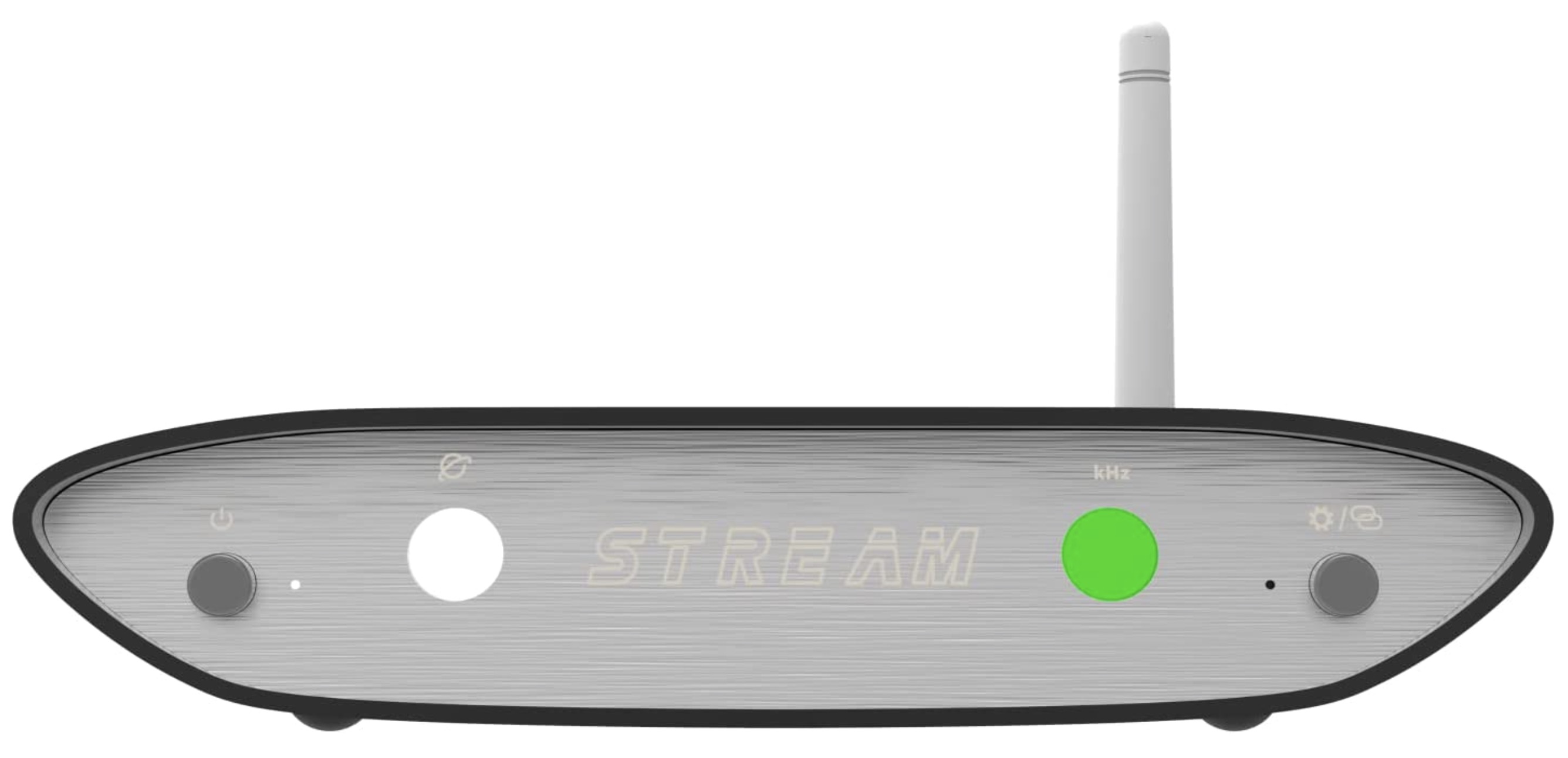 Amp: No
DAC: No
Storage: No
App: Yes
What We Like: Eye-catching design, fully Roon Ready.
What We Don't: Doesn't offer enough for the price.
iFi's hugely popular ZEN range has now added a streamer, the ZEN Stream. It's unusual in that it's one of the few sub-$500 streamers that is fully Roon Ready, meaning it's ideal if you use the Roon software but want to stay budget-conscious. It's a simple and effective streamer with solid file handling and streaming service integration. It also stacks well with other iFi ZEN products, which offer a full system for headphone listeners. The curved design is attractive and engaging—although frankly, we could have done without the clunky antenna on the rear. It's actually astounding that we still see this feature, in this day and age. 
Here's the thing, though. Outside of the Roon Ready functionality, it doesn't offer a huge amount more than, say, the Audioengine B-Fi, which comes in at less than half the cost and is significantly smaller. The two of them don't differ all that much in sound quality, either. Yes, the B-Fi has that annoying antenna too, but it's also small enough to hide completely—a trickier proposition for the ZEN Stream. And for a couple hundred bucks more, you can get the exceptional Bluesound NODE. Our take: the ZEN Stream is a good streamer with at least one nifty feature, but doesn't quite do enough to separate itself from the competition.
See the iFi Audio Zen Stream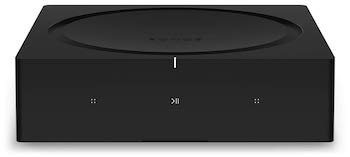 Amp: Yes - 125W/8Ω
DAC: Yes
Storage: No
App: Yes
What We Like: Excellent sound and design for the price.
What We Don't: Wi-Fi issues, limited inputs.
It may be more mass-marketed than most streamers on this list, but the Sonos Amp absolutely deserves to be here. The Sonos Amp's ability to stream music from Spotify and Tidal qualifies it as a streamer, and it's more than capable of delivering excellent sound to your speakers, with 125 watts of Class D power. It's not as simple or effective as the Wiim Mini or the Audioengine B-Fi, and it's much more expensive, but the Sonos Amp has better design and functionality. This model is also a total breeze to set up.
We did have a few issues with our test model. Chief among these issues were Wi-Fi dropouts, which were frustratingly common, despite flawless connection on other devices. There's also a limited range of inputs and outputs, meaning the Sonos Amp isn't as versatile as other streamers on this list. However, we would still rate it in our top ten, and can honestly say we had a blast testing it. One thing worth noting is, while the Sonos Amp technically isn't Roon Ready, our Roon Core picks it up as an audio zone without any problems...Read our in-depth review
See the Sonos Amp
 

Amp: No
DAC: Yes
Storage: No
App: Yes
What We Like: Unreal sound quality and design.
What We Don't: The awful HEOS app, no Roon Ready, no storage.
The Marantz SACD30n is a monster. It both looks and sounds incredible, with the kind of perfectly tuned musicality and detail that you'd expect to hear on pure high-end audio. It has a huge range of features, including not only the ability to stream from just about any service you like, but also to play CDs and access NAS drives. If you have the funds, you can pair the SACD30n with the Marantz MODEL 30, a stereo amplifier designed to work specifically with it. If you listen to a mix of CDs and streaming music, this is the model to go for.
The biggest downside with the SACD30n is the app it uses for control. The HEOS app, which is used by all brands under Marantz's parent company Sound United, is a mess. It's ugly, and unintuitive, and lacks basic functionality (like the ability to order tracks by date added in streaming playlist; what's up with that?). It can't rip CDs to storage, unlike the far cheaper Innuos Zen Mini MK III, and the front display is very basic. Other models like the NAD M33 put it to shame in this regard. And not Roon Ready? At this price? Come on. When the $399 iFi Audio ZEN Stream can pull it off, there's no excuse. Ultimately, we can't help but feel that Marantz have been constrained by their own design ethos here, and there are way too many missed opportunities. It's a great piece of equipment, but there are better overall streamers out there.
See the Marantz SACD30n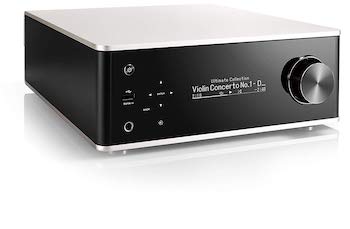 Amp: Yes - 70W/4Ω
DAC: Yes
Storage: No
App: Yes
What We Like: Good range of features, excellent design.
What We Don't: Not Roon Ready, poor remote.
Denon have traditionally made gear that looks quite frumpy compared to other models, but the PMA-150H is a welcome exception. We love the sleek look and little details like the recessed rear inputs section. The interface is simple, but effective, and offers an excellent range of features. You can stream via Wi-Fi and Bluetooth, connect to Denon's HEOS wireless speakers, and power your own speakers with a 70 watts per channel amplifier.
Unfortunately, there are a few problems which keep the Denon PMA-150H out of our top ten. The sound is good, but can come across as a bit thin and analytical. We prefer the Marantz PM7000N, which sounds more full. And for all its undoubtedly great features, the PMA-150H isn't compatible with the Roon streaming software. We also loathe the remote, which feels like it's stuck in the 1990s. This is an excellent start for Denon, and a great way to shake off the dowdy image, but they have some improvements to make with this model before it places higher on this list.
See the Denon PMA-150H
 

Amp: Yes - 60W/8Ω
DAC: Yes
Storage: No
App: Yes
What We Like: Super-clean sound with great imaging.
What We Don't: Atrocious looks and build quality.
The Marantz PM7000N is all about sound quality. There are some stunning components within this streamer, including an Asahi Kasei AK4490EQ DAC chip, which is an improvement over the one offered in the older ND6006. There's also been a complete overhaul of the amp circuitry, including a redesigned final stage. The result is a sound that beats several other streamers on this list, including more expensive ones from Denon and Primare. The Marantz PM7000N has a ridiculously wide soundstage and delivers audio that feels clean and crisp.
Despite the stellar sound, there is one big black mark for the Marantz PM7000N. We don't think we've seen an uglier, less enchanting build in any music streamer before it. It's ripped straight out of the A/V receiver playbook – something which Marantz make a lot of, by the way. Ugly buttons, zero imagination, and poor display make this music streamer hard to look at. However, if you can get past the awful design, you'll find a capable and very functional streamer with the Marantz PM7000N.
See the Marantz PM7000N
 

Amp: No
DAC: Yes
Storage: No
App: No
What We Like: Serious workhorse with great sound and a good range of features.
What We Don't: No Wi-Fi or Bluetooth yet? You're kidding, right?
Linn make some absolutely superb music streamers, and we think the Selekt DSM is our favorite. You'll definitely pay for the privilege – it's the most expensive streamer in our list, far more so than the Naim Uniti Atom. But the Selekt DSM manages to hold its own, offering an excellent range of features. We also adore the sound quality. There's no amplifier, although you do have the option to upgrade to one if you choose to. The audio quality from the internal circuitry is lively and dynamic, and great fun to listen to.

But here's the catch. How on earth can Linn seriously offer a $6,000-plus streamer with no Wi-Fi? Yes, you get Ethernet, and Wi-Fi compatibility is being added on at a later date...but seriously. Come on. We understand audiophiles are unlikely to use Bluetooth, but for this price, it should at least be an options. Furthermore, streamers that are literally $3,000 cheaper have the ability to play Tidal, whereas the Selekt does not. As good as this streamer is, you may want to wait a while before investing your hard earned dollars.
See the Linn Selekt DSM
 

Amp: No
DAC: Yes
Storage: No
App: No
What We Like: Stellar audio quality, adds streaming features to an already great DAC.
What We Don't: Redundant HDMI ports that make no accommodation for HDMI ARC at present.
The Bryston BDA-3.14 is the streaming version of the Canadian company's superb BDA-3 DAC. It's around $400 more expensive, and adds a full streaming module into the mix, giving you access to the beautiful audio quality that the company is known for. Bryston products have always put sound quality overlooks, and while the BDA-3.14 has a utilitarian athletic, the audio is clean and powerful. It matches up well with other similarly priced streamers like the Auralic Aries G2.1 and the NAD Masters M33.
The BDA-3.14 even has a neat trick up its sleeve that those streamers do not: HDMI ports. These are useful if you plan to make this stream are the hub of your home entertainment system and TV sound. The problem is, these ports use distinctly old school tech, with no accommodation for HDMI ARC. That means you can't really use them with the smart TV. Bryston say they are planning to correct this with a future update, but at this price point, it feels like something rushed to market a little too fast. The BDA 3.14 may move up the list if this is corrected, but for now, you might want to hold fire.
See the Bryston BDA-3.14
 

Amp: Yes - 40W/8Ω
DAC: Yes
Storage: No
App: Yes
What We Like: Sleek design, great features for the price.
What We Don't: Sound is a little dull.
It feels a bit strange for ELAC to produce a music streamer - we've always associated them with speakers. Then again, the DS-A101-G is a solid entry to the market. It looks superb, with its offset display and industrial aesthetic, and we appreciate the range of features. With its 40 watt amp, capable DAC, outstanding companion app (with helpful room calibration), and Dolby Digital decoding for a home theater, there's a lot included for the $940 price. Even higher-end streamers, like the Denon PMA-150H, lack some of these features.
The problem is that, for all its bells and whistles, the ELAC DS-A101-G still sounds pretty dull. The audio quality is fine, but unexciting, and we kept wishing for more liveliness – especially in the bass. This is doubly surprising given how competent the app is, and the room calibration settings it offers. It's nothing on the Dirac software used on NAD's streamers, but it's solid, and obviously costs much less. The issues with the sound mean that this capable streamer ultimately isn't a first choice, being beat by models from Sonos, Bluesound, and more.
See the ELAC DS-A101-G
 
A Streamer That is Weirdly Specific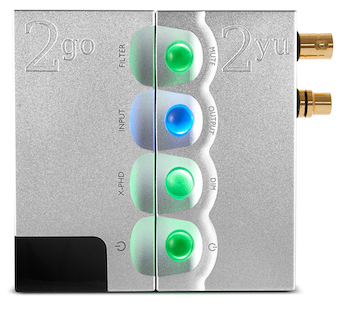 Amp: No
DAC: No
Storage: No
App: Yes
What We Like: Excellent range of features, superb sound.
What We Don't: Best for those who already own a Chord Hugo 2 DAC.
How do we explain the Chord 2Go? Because it does take some explaining. It's an attachment for the portable Hugo 2 DAC that effectively turns it into a Wi-Fi streamer, slotting right into the input section. But: you can also use it without a Hugo, by purchasing a 2YU digital interface ($595) which connects directly to the 2Go. Got that? Good. Do you see what we mean when we say this is weirdly specific? It's the kind of thing that is probably best for those who already own a Hugo 2 – if you want a stand-alone streamer, there are, quite frankly, easier options. You can go for a Cambridge Audio CXN (V2), for example, which does the same thing at almost half the price.
There's no question that the 2Go is excellent, though. It's Roon Ready, and comes with two SD card slots for music files. We also really appreciate the auto switching function for inputs. You never need to manually change your input – just press play on your chosen source. The clever design makes the 2Go a winner, although there are definitely better options available for most people.
See the Chord Electronics 2Go
 
Music Streamer Comparison Table
| Streamer | Price | Amp | DAC | Storage | App | Roon Ready | Resolution |
| --- | --- | --- | --- | --- | --- | --- | --- |
| Naim Uniti Atom | $3,040 | 40W/8Ω | Yes | No | Yes | Yes | 32 bit / 384kHz |
| Bluesound NODE | $499 | No | Yes | No | Yes | Yes | 32 bit / 384kHz |
| Audioengine B-Fi | $189 | No | Yes | No | Yes | No | 16 bit / 44.1kHz |
| NAD Masters M33 | $5,499 | 200W/8Ω | Yes | No | Yes | Yes | 24 bit / 192kHz |
| Wiim Mini | $99 | No | Yes | No | Yes | No | 24 bit / 192kHz |
| Auralic Aries G2.1 | $5,699 | No | No | Optional | Yes | Yes | 32 bit / 384kHz |
| Aurender A10 | $5,500 | No | Yes | 4TB | Yes | No | 32 bit / 384kHz |
| Cambridge Audio CXN (V2) | $999 | No | Yes | No | Yes | No | 24 bit / 96kHz |
| Innuos Zen Mini MK III | $1,249 | No | Yes | 1TB | Yes | Yes | 32 bit / 384kHz |
| Andover Audio Songbird | $99 | No | Yes | No | Yes | No | 24 bit / 192kHz |
| iFi Audio ZEN Stream | $399 | No | No | No | Yes | No | 32 bit / 384kHz |
| Sonos Amp | $899 | 125W/8Ω | Yes | No | Yes | No | Unavailable |
| Marantz SACD30n | $2,999 | No | Yes | No | Yes | No | 24 bit / 192kHz |
| Denon PMA-150H | $1,299 | 70W/4Ω | Yes | No | Yes | No | 24 bit / 192kHz |
| Marantz PM7000N | $1,299 | 60W/8Ω | Yes | No | Yes | No | 24 bit / 192kHz |
| Linn Selekt DSM | $6,825 | No | Yes | No | No | Yes | 24 bit / 192kHz |
| Bryston BDA-3.14 | $4,195 | No | Yes | No | No | Yes | 24 bit / 192kHz |
| ELAC DS-A101-G | $720 | 40W/8Ω | Yes | No | Yes | Yes | 24 bit / 192kHz |
| Chord Electronics 2Go | $1,295 | No | No | No | Yes | Yes | 32 bit / 768kHz |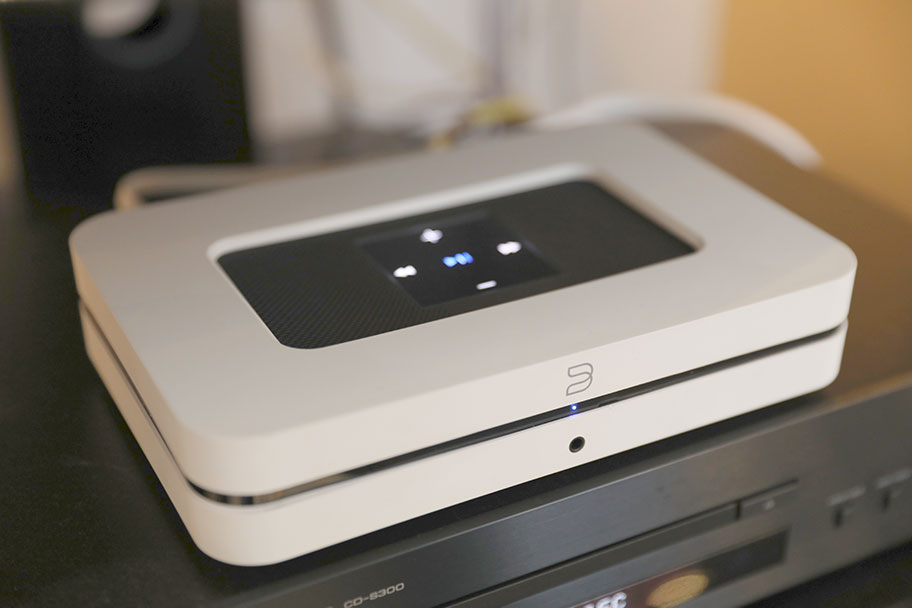 Music Streamer Buying Advice
Why Should I Buy A Music Streamer?
For starters, you probably already have a music streamer. You may even be reading this article on it. Your smartphone actually qualifies as a music streamer. It is capable of taking audio files stored in another location, like a music streaming service, and playing them. It won't necessarily do a brilliant job – its internal circuitry, like its Digital-to-Analog Converter (DAC), probably cost less than a dollar to manufacture - but by the strictest standards of what qualifies as a music streamer, it is one.
Think about that for a second. Think of how useful it is to be able to retrieve music this way, without necessarily having to rely on physical media. If you are serious about your music, then you want this retrieval to be as seamless as possible. You want to extract the maximum amount of information from that audio file, no matter where it is located. You don't want there to be any weak links in your audio chain, which means thinking about how you actually retrieve your music. A dedicated music streamer is the answer here: a single-box solution that can make sure your music is delivered in the purest possible way. In many cases, you don't even have to put down your phone to use them: almost all of the options on our list above come with a control app, which makes selecting and playing music a breeze. And if you don't believe us, if you think this kind of audio product is a total waste of money, then we have a suggestion for you. Pick up the Wiim Mini for $99, which allows you to stream music wirelessly to any hi-fi system or powered set of speakers. We guarantee you'll be wanting something a little bit more intense before long – and once you're sucked in, you won't believe just how rewarding music streamers can be.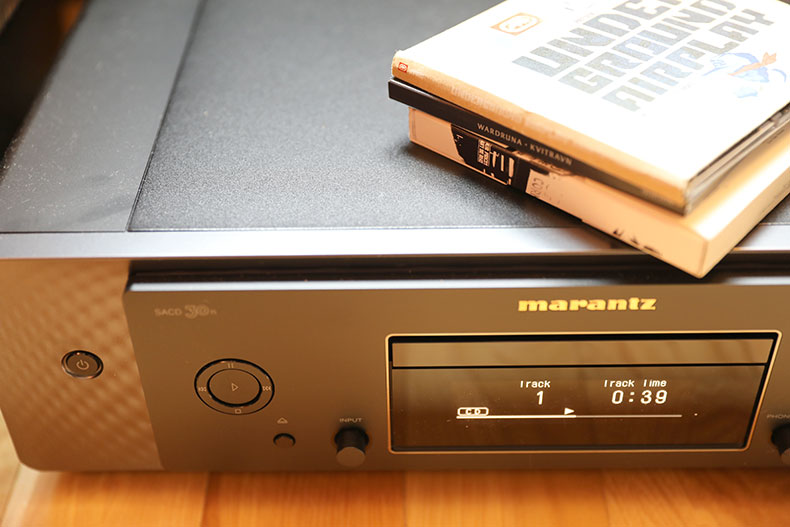 Music Streamers vs. DACs
We've already mentioned DACs - Digital-to-Analog Converters. You'll see the term thrown around a lot in the world of music streaming and high-end audio, so it's worth taking a minute or two to understand the difference between a DAC and a music streamer.
A DAC's job is to convert a digital music file into an analog signal; to take the 1s and 0s that make up a file, and convert them into an electrical impulse that the human ear can actually pick up. What it does not do is actually retrieve music from anywhere. It will take any file you feed it, and convert it into an audible signal, but it will not actually go and hunt down its own food. That's what a music streamer is for. A music streamer will retrieve a file from somewhere - a streaming service over Wi-Fi, a USB stick, an SD card - and then feed it to a DAC for conversion.
The confusion comes because of the fact that many music streamers have DACs included in them, meaning they can both retrieve and convert audio. The $549 Bluesound NODE is a good example. It has the ability to both stream music and to convert it to an analog signal - something it shares with many of the streamers on our list. It pushes this signal through a set of analog outputs, meaning you can connect it directly to an amplifier or a set of powered speakers. But – and this is the clever part – it also contains digital outputs, meaning you can bypass its DAC entirely. You'd do this if you have a DAC already, one you are comfortable with and wish to continue to use. Essentially, what you need to understand is that a streamer and a DAC are two separate things, but it is entirely possible for them to both be contained in the same box.
By the way, you will sometimes see companies marketing their products as streaming DACs. They do this because they like confusing people. We kid: it's because they wish to market their product as a DAC, first and foremost, only one that has streaming capabilities. For all intents and purposes, you can consider these music streamers.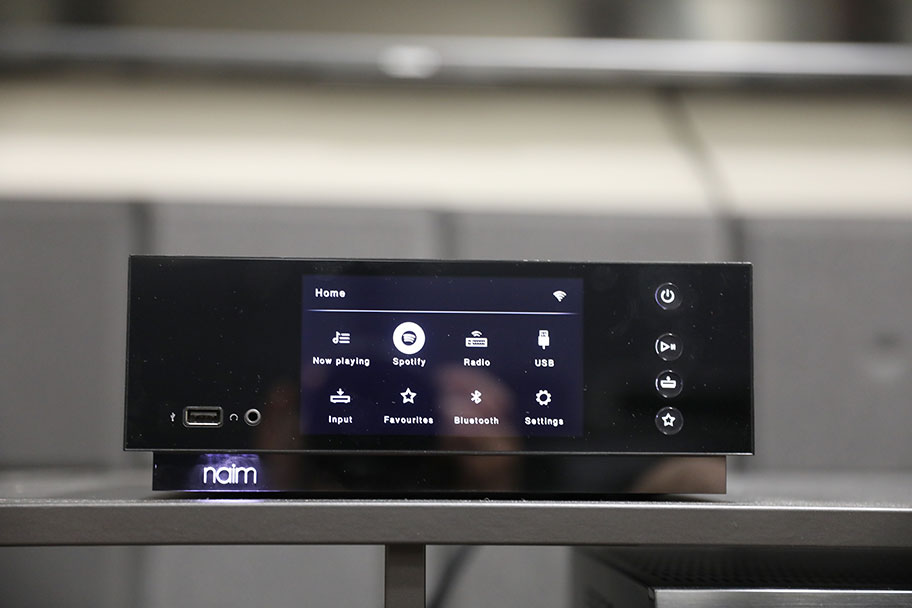 Music Streamers vs. Network Players vs. Music Servers
If we had one wish…well, we'd wish for a private island, and $1 billion budget to build our dream audio system. But if we are talking streaming audio, then our wish would be for companies to agree, once and for all, on the terms they are going to use. Nothing is more confusing than stumbling across the term network player, and wondering if it means the same thing as music streamer, or if it's something different, and whether or not a music server will actually stream music. So let's demystify this, once and for all.
The key thing to bear in mind is that music streamers and network players are exactly the same thing. There is literally no difference. The terms can be used interchangeably. You'll also sometimes see them called things like network media players, media streamers, and delightful whizbang machines (one of those is made up). We've already explored what a music streamer/network player does many times in this article, but once more with feeling: a music streamer is a piece of audio gear that retrieves audio files from another location. That location can be a Spotify playlist, a hard drive, a USB stick, anything - as long as it's not actually contained in the housing of the music streamer itself. Our top music streamer, if you haven't read yet, is the stupendous – and stupendously expensive – Naim Uniti Atom.
A music server is slightly different. It contains an internal hard drive, on which you can store music files. A dedicated music server will not have the ability to retrieve audio from elsewhere – all the audio will come from files stored on its internal drive. The best of these have a CD ripper, and they are absolutely ideal if you want to convert a CD collection to digital files in high quality. We made a conscious choice not to include music servers on our list above.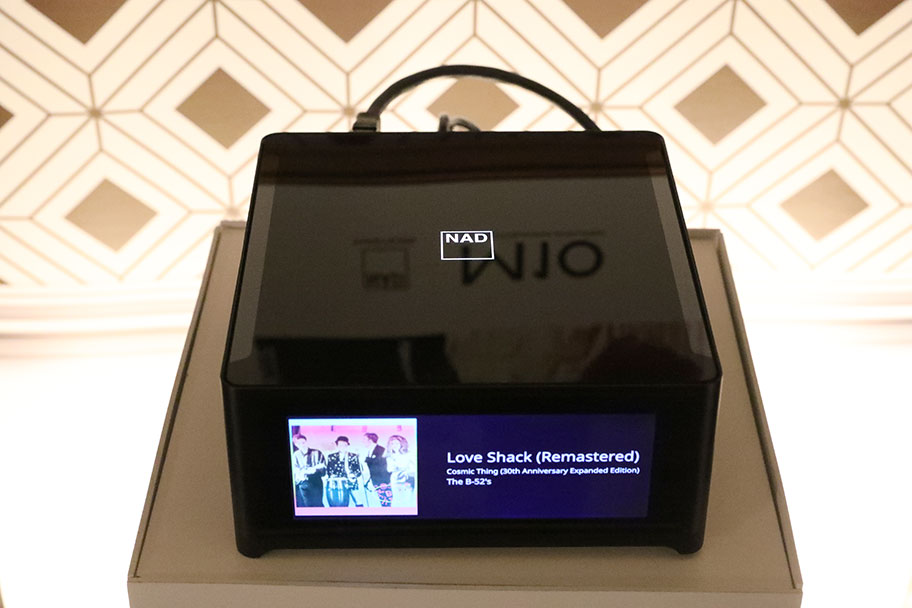 NAS Drives Explained
NAS stands for Network Attached Storage, and it's a term you'll see often when looking at music streamers. A NAS drive is a hard drive, or a bank of hard drives, connected directly to your router via an ethernet cable. You can store anything on these drives – photos, videos, whatever, including music. What this means is that you can use a NAS drive as a giant library for your music streamer to wirelessly pull from. It's ideal if you've converted your physical music collection to digital and need somewhere to store the files.
You might reasonably ask why you would use a NAS drive instead of storing your files on the cloud. For starters, you don't need to rely on a Wi-Fi connection to upload or download them. You also won't have to pay for additional space if you exceed limits – something you are unlikely to do with the physical hard drive, which is often much larger than a cloud server. Storing files and retrieving them can be a lot quicker, and that means you are less likely to have a dropout when playing music from a music streamer. Setting up a NAS drive and getting it to work with your streamer is a bit beyond the scope of what we want to do here, but there are several guides online. If you want to buy a NAS drive, the best one available, in our opinion, is the WD My Cloud Personal. $200 gets you 4TB of storage, which is enough for all but the most massive of music collections.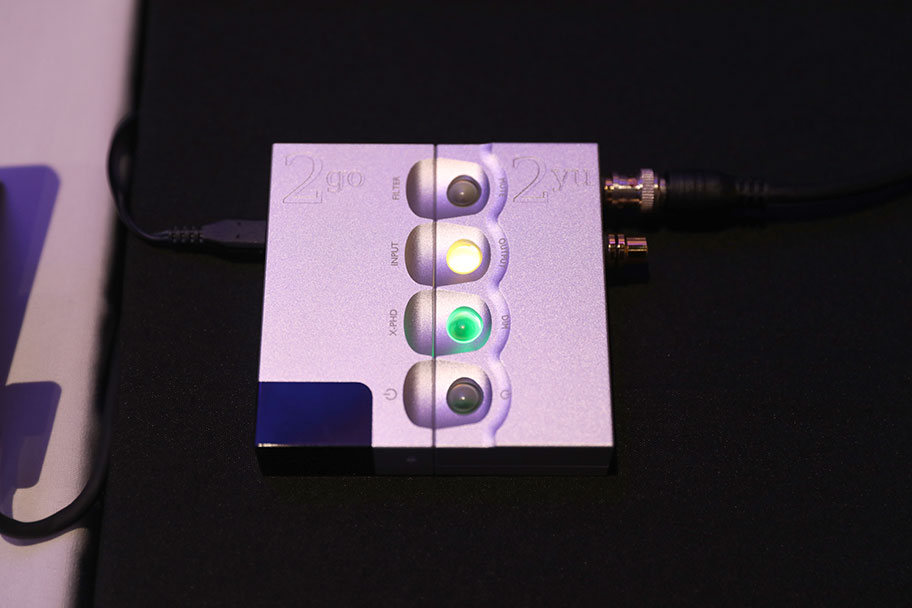 uPnP Explained
uPNP - Universal Plug 'N Play - is a revelation if you haven't tried it. It's essentially a common language between devices, allowing them to talk to each other. They can discover each other on a home network, and access certain services. If a music streamer is set up for uPnP, it means you will be able to directly access any uPnP servers you have nearby on the same network, and control the files on them. This makes for an easy and effective way of dealing with huge troves of files.
uPnP is different to NAS drives, described above. A NAS drive is an actual physical thing, whereas uPnP is a method for that physical thing to talk to another physical thing. It's a piece of software, and if you can get a handle on it, it works very well. We don't really want to go into how to set up a uPnP server here – there are plenty of ways to do it, and it's a little bit outside of the scope of this article. Be warned: not all music streamers have the ability to use uPnP, so definitely check before you buy.
One additional wrinkle. You will sometimes see the term DLNA. This stands for Digital Living Network Alliance, and it's an actual organisation with people who work in it. It was created to define standards for digital media transmission, and it uses – you guessed it – uPnP. If you see the particular streamer is DLNA-certified, you can be sure that it works with uPnP.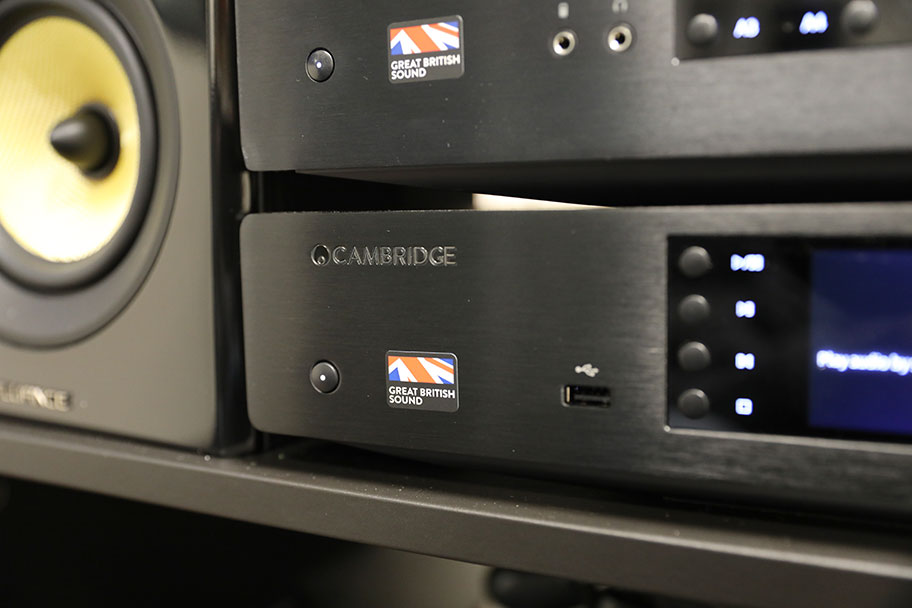 Audio Formats and File Types Explained
We actually have a full explainer that breaks down not only how audio files work and what they're made of, but just about every file type you can imagine. However, that explainer is for a much more general audience, and deals with file types you probably won't find on many streamers (such as straight-up MP3s, for example). So, let's take the time to very briefly explain what audio files are made up of, and which ones you are likely to encounter if you buy a music streamer.
There are two main things you need to know about a music streamer, and those two things are the largest bit depth and sample rate it can take. Sample rate refers to the amount of times a computer has taken a digital snapshot of a specific second of a music file – obviously, the more snapshots it takes, the more detailed the audio will be. You'll find this measured in Hertz (Hz), with the occasional abbreviation of kiloHertz (kHz), or a thousand Hertz. Bit depth refers to how much information is found in each snapshot, and again, the higher the number, the better. The Auralic Aries G2.1 (which costs $4,799) has a bit depth and sample rate capability of 32 bit / 384kHz, which means it can take audio files of that resolution or less. As you can imagine, those numbers are pretty good!
There are many different types of audio files available, but the most common in the world of music streamers, we'd argue, are FLAC and MQA files. This is because these are the files used by the streaming service Tidal, which is easily among the most popular and wide-ranging high resolution streaming service – although it is being challenged by startups like Qobuz. FLAC files are compressed, like MP3s, and manage to pull it off while losing very little data. This means they are both quick to stream, and suitably detailed. MQA (Master Quality Authenticated) is a FLAC file on crack. It uses some truly magical digital wizardry to deliver a very high quality file that is also slim enough to be streamed without interruption. If you have a music streamer, these are the two file types you'll encounter the most – although you may wish to experiment with DSD, which is a whole different ball game. Check out the explainer linked above for a full breakdown of that.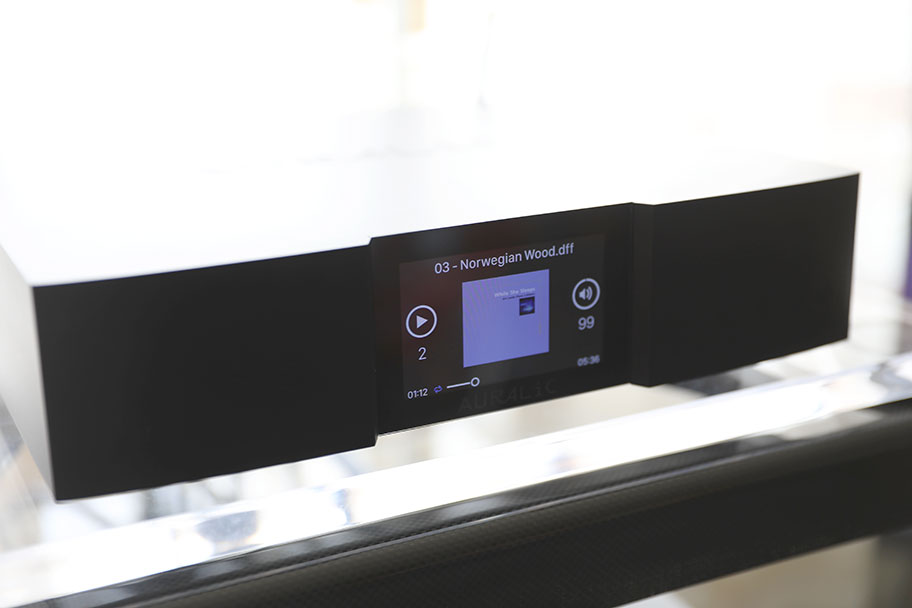 Chromecast vs. AirPlay 2
When we talk about Google's Chromecast and Apple's AirPlay 2, we are referring to two different transmission protocols. They are simple and effective ways of sending audio from a mobile device to a music streamer – or a TV, wireless speaker, or video streaming stick. Given how protective Apple is of its ecosystem, you might expect that AirPlay 2 would only work with Apple speakers, like the Apple HomePod (full review here). However, that's not the case. Both AirPlay 2 and Chromecast are available on multiple different streamer models and brands, and using either of them is as easy as selecting your streamer as a source.
It must be said that, for most music streamers, you won't encounter either of them unless you absolutely want to. This is because most streamers on our list have the ability to access services like Spotify and Tidal direct, without having to rely on an external mobile device to do the streaming for them. As such, there's no you need to use either transmission protocol. But they do certainly accommodate for them, if you want to experiment.

Tidal Connect Explained
If you're a Tidal listener, you'll probably already be familiar with the minor annoyance of not being able to view your devices as outputs on the app. No matter how sophisticated your system is, if you use Tidal directly (as opposed to through Roon), you'll have to stick with System Output. Chromecast devices will be able to display, but that can be hit or miss. Fortunately, that's all changing, with the introduction of Tidal Connect. It's a feature that works identically to the one Spotify has, and it allows you to directly select your output device from the app itself. It's a small change, but a welcome one. Right now, there aren't a huge range of devices that offer this functionality, but the list is growing.
If you want to access Tidal Connect on your new streamer, then your best bet right now is to buy either the Cambridge Audio CXN (V2), or either of the NAD streamers: the M10 or the Masters M33. We fully expect more devices to offer this as time goes on.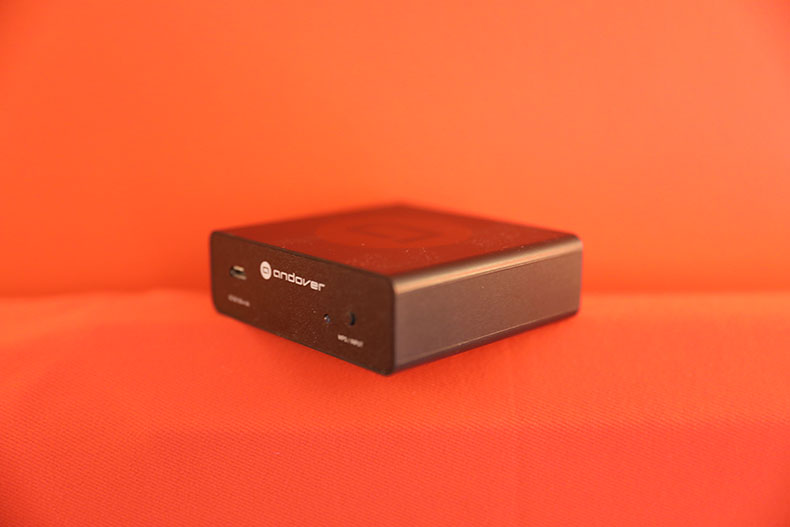 Music Software: Roon vs. JRiver vs. Audirvana
We are the first to admit that many of the music streamers on our list are expensive. Unfortunately, that's just the nature of this particular product category. If you want this much technology in your life, you have to pay to play. And if you really demand perfection, then the basic interfaces of Spotify, Tidal, or Apple Music aren't going to cut it. You need a dedicated music interface – something that can handle both your digital library, and that of a streaming service. You need Roon, JRiver, or Audirvana. These dedicated software programs will not only let you extract the absolute most out of your audio, but will also give you a very pleasing interface to play around with.
You'll notice in our comparison table above that we have a specific column for whether a particular streamer is compatible with Roon. There's a very good reason for that. Roon is, by some margin, the most popular streaming interface on the market right now, with thousands of devoted users. On the surface, what it does is simple. It takes files from a given source, such as a hard drive or a streaming service, and relays it to what is known as a Roon Core – a complicated term for a music streamer that happens to be compatible with Roon ('Roon Ready' to use the technical term). It's worth noting that a PC or Mac can be used as a Roon Core, too. This means you don't necessarily need to invest in an expensive music streamer to take advantage.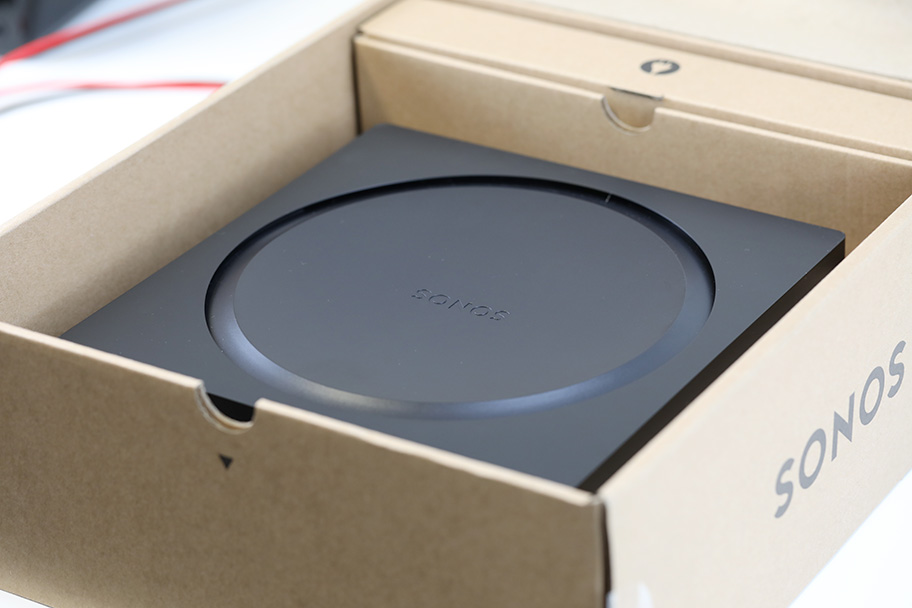 If that was all it did, then we wouldn't get nearly as excited about it as we do. Because what Roon does with its user interface is quite extraordinary. Instead of just displaying track information, it turns what you're listening to into a fun, well-designed digital magazine, with a wealth of information about the artist. Displayed on your phone, tablet, or PC, it's an exceptional way to listen to music, and one that is highly rewarding. The downside? We're not talking about iTunes here – this is not a free software program. You'll pay $119 a year, or $499 for lifetime membership. As such, it's the kind of thing that only the most dedicated listener will want to go for. Generally speaking, any music streamer above the $1,000 price mark should be Roon Ready.
At the time of writing, there's really no service on the market that can compete with the comprehensive nature of Roon, but there are options available – and many of them are significantly cheaper. JRiver is quite an old school pick, but it handles video and images as well as audio, and offers a lifetime license for as little as $60. Those looking for a Roon-like experience without the pricetag should consider something like Audirvana. We may not be entirely sure how to correctly pronounce it, but it offers much the same experience that Roon does, albeit in a slightly clunky interface. A licence for a copy will cost you $74.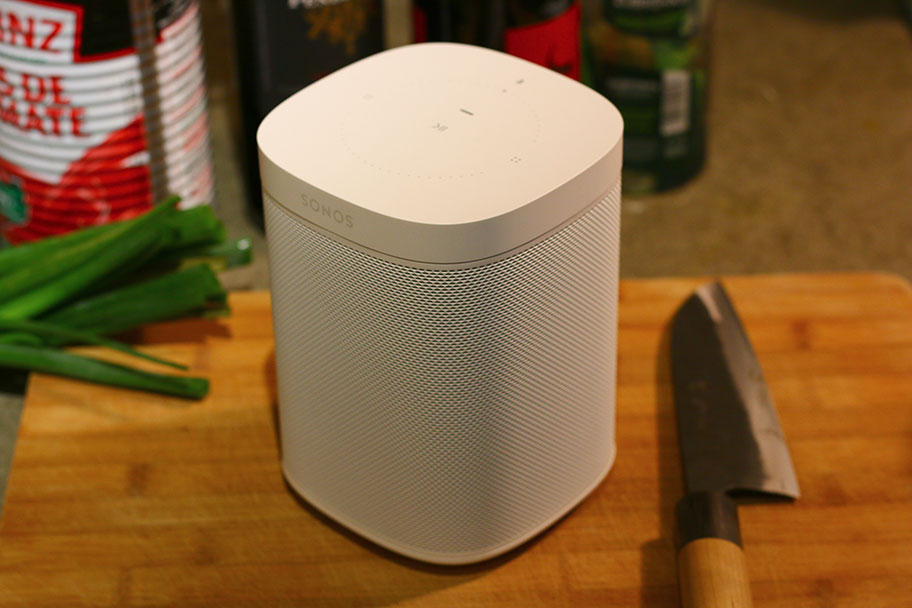 Using a Smart Speaker as a Music Streamer
The smart-asses among you are probably thinking that you don't need a music streamer, because all you need to do is buy a wireless speaker or smart speaker to get the same effect. After all, if the definition of a music streamer is something that pulls audio from an external source, then surely wireless speakers count?
It's true: they do. We didn't say it was a perfect definition, but just because you can use a smart speaker as a music streamer doesn't mean that you should. Here's why. The music streamers on our list above aren't concerned with actually playing audio. They are not built to produce music through a set of speaker drivers. They are concerned with receiving audio files, and transmitting them to a separate destination in the cleanest and most efficient way possible, while providing as much information as possible. That means that all the research and development performed on them has gone into this one goal, rather than trying to act as a set of speakers as well.
Does this mean that only music streamers will satisfy? Of course not. If you're on a budget, or want to simplify your life, then by all means invest in a wireless speaker or smart speaker. They will do an excellent job. But you're kidding yourself if you think that something like a $199 Sonos One sounds better than a $189 Audioengine B-Fi that has been hooked up to an amp and a pair of bookshelf speakers. It's chalk and cheese. And the point is this: music streamers are tools for those who demand the absolute best from their sound, and part of the way they achieve that is by focusing on a specific goal. This doesn't mean that you need to spend the earth – there are several affordable streamers on our list. But it does mean that, if you want to really boost your sound, you'll need to invest in an additional set of speakers as well.
Before we wrap up: a big thank you to Mark and staff at The Soundroom in Vancouver, BC. Getting all the models mentioned here together in one place would have been tricky if weren't for them. Go check them out.
Back To Our Music Streamer Picks Back To Our Comparison Table
Learn More About Home Audio