In the audio world, France is famous for its headphones, and England for its amps. But if you want the best bass on the planet, you need to go to Ohio. For there you will find SVS, a subwoofer and speaker maker who quite simply raise the bar with every product they produce. With their new Pro line, they're delivering some significant upgrades to their flagship subwoofers— and they're doing it without increasing the cost. The SVS SB-1000 Pro is their new $500 entry-level subwoofer, and its phenomenal.
 
What We Like
The SVS SB-1000 Pro delivers clear, engaging bass with real detail.
The new controls on the SVS SB-1000 Pro are blessedly simple to use.
There's no price increase on the previous model.

What We Don't
The volume on the SVS SB-1000 Pro isn't huge, and it won't be suitable for larger rooms.
While the SB-1000 Pro is an excellent entry level subwoofer, there are cheaper options with fewer bells and whistles.
SVS SB-1000 Pro Specs
| Price | RMS Power | Driver | Direction | Freq. Range | Dimensions |
| --- | --- | --- | --- | --- | --- |
| $500 | 325 Watts | 12" | Front-Firing | 20-270Hz | 13.5" x 13" x 13.9" |

Table of Contents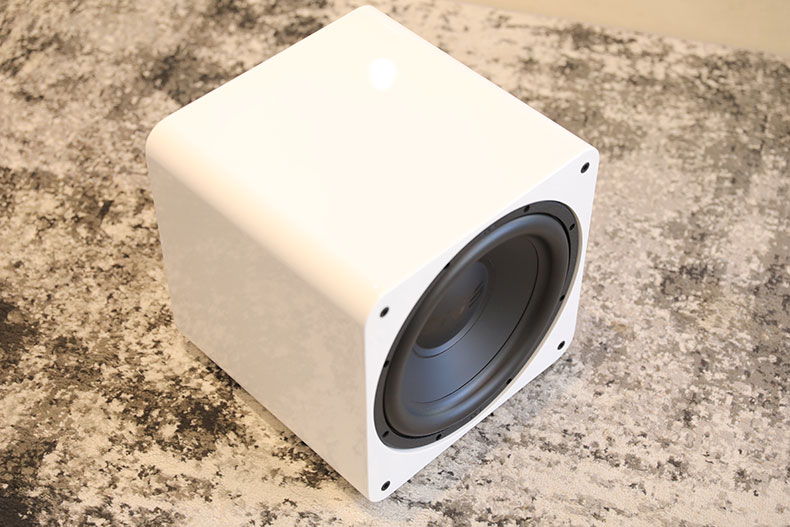 Design and Features
SVS SB-1000 Pro Looks and Build Quality
SVS definitely have a house look, and in terms of design, the SB-1000 Pro is very similar to its predecessor, the original SB-1000. We are talking an intimidating black box, around thirteen inches on each side. a little larger than the original. We go into the exact differences between this model and the older one in much more detail below, but for now, all you need to know is that they have been very few changes to the design. And that's a very good thing
Overall, we think the design of the SB-1000 Pro is exceptional; despite being an entry-level product, there's been real care put into the construction and looks. The surprisingly light frame (26 pounds) nonetheless feels as heavy and solid as a tank. We particularly like the fact that there are no angled corners here, which means you are unlikely to crack your shin on it and gouge out a chunk of flesh, leaving you hopping around on one leg while bleeding profusely and explaining to everyone in range how you wish you'd gone to SVS. What, you've never done that? Oh. Us neither…
The front of the subwoofer is dominated by a single 12 inch driver. It's a sealed subwoofer, meaning there are no additional open ports. These types of ports give you greater power at the expense of control and detail, and if that does sound like something you are interested in, then SVS do make a ported version of the subwoofer, the PB-1000 Pro. We haven't tested this model yet, so we can't do a comparison, but we can say that it has the same aesthetic as its sealed brother. Subwoofers can often be unnecessarily eye-catching; thanks to their size, they are often the focal point of any room you put them in. That's not the case here. The SB-1000 Pro is well-designed without being obtrusive.
Our subwoofer came in a rather fetching white, but there's a black option too. You also get a choice of materials: glossy, or wood (ours was gloss). We have enough experience of SVS subwoofers to know that the black gloss option does pick up fingerprints quite easily, so that's going to be a problem for you, definitely spring for the wooden version.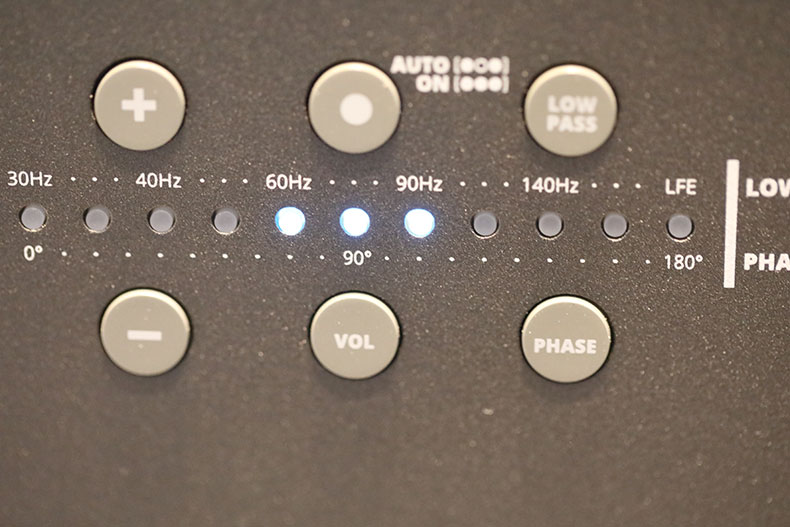 Controls and App
The biggest change you'll see with the subwoofer— and boy is it a welcome one— are the controls on the back. Begone, protruding dials. Away with ye, tiny switches. SVS have gone digital. Using a single line of blue lights, you can control the subwoofer volume, phase, and crossover (Here's what those all mean). You can also turn the subwoofer on and off, as well as control the auto-on setting.
It's a simple and intuitive system, and it works exceptionally well. You'll find an identical control setup on the far more expensive SVS SB-3000 subwoofer (full review here), and it's great to see this technology dripping down to the entry-level models. In addition, there is no price increase over the previous model. You get an entirely new control setup, reworked driver, and a few other quality-of-life improvements, for $500. That's exactly the same price as the original SB-1000. It's quite something, and it reinforces our belief that SVS are among the most customer-focused audio companies around.
One thing you'll find on the SB-1000 Pro is a set of speaker line level inputs. These are useful if you have older equipment, such as a legacy stereo or AV receiver, which does not have a subwoofer output. We will be honest: we did not test these. Legacy products are getting increasingly rare these days, and it's telling that while the SB-1000 Pro has these inputs, other subwoofers from the company do not. All the same, these are nice options to have.
Back to the controls. You can also control all the settings from the iOS/Android SVS app, and far more besides. In addition to the controls accessible on the back of the subwoofer, you can change the polarity, the EQ, the slope of your crossover, and even add in adjustments for the size and shape of your room. On the one hand, we think this app works extremely well, with nary a dropout or glitch insight. It also puts everything where you'd expect it to be. On the other, it's clear that the tutorial section on the app needs a lot more work. It's all very well putting in a room mode compensation setting, but if you're not going to explain what a room mode is, or how to set this particular slider, then you have more work to do.
It's worth noting that the app pairs with the subwoofer via Bluetooth, and we never had an incident where this didn't occur seamlessly. At the time of testing, we had several SVS products on our review bench, and we were frequently swapping subwoofers in and out. But no matter which was on deck, the app connected flawlessly. And perhaps we are being a little harsh on it; to devil's advocate ourselves, once you've dialled in your subwoofer settings, and you're happy with the sound, you'll almost certainly never have to adjust them again.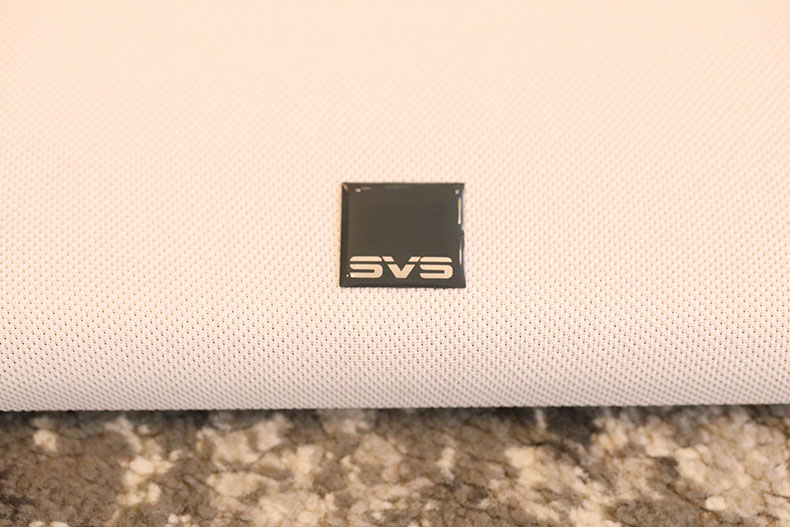 Accessories
This being a subwoofer, there aren't many extra accessories you need. You get a grille, which is a fairly standard mesh number with a subtle SVS logo. We never bothered to use ours, because we are of the opinion that anyone who puts a grille on a beautiful piece of audio equipment probably hasn't had sex in years, and thinks buying drugs is as easy as buying a newspaper. There are also a set of feet that come pre-attached to the bottom of the subwoofer, to protect your floors.

Sound Quality and Performance
SVS SB-1000 Pro Technology
It's worth spending a little time looking at what's going on in the internals of the SB-1000 Pro. We've already mentioned how SVS have improved the model for the new version without increasing the cost, and given what they've done to the insides, that's quite something. If you aren't interested, you can jump ahead to the next section. But if discussions about magnets and fiber cones and MOSFETs make you feel all warm and squigly inside, stick around. We don't kink-shame here.
The first thing to note is that the driver is all new. SVS built a completely rigid fiber composite cone, and attached it to a dual ferrite magnet motor assembly. That, as you'll see, results in some seriously decent sound quality for an entry-level subwoofer. And at the heart of the machine is the Sledge STA-325D amplifier, which delivers 325 watts of RMS power, and 800 peak. It's an excellent amplifier, a Class D, which is a relatively efficient type that balances output and heat. It uses metal–oxide–semiconductor field-effect transistors (MOSFETs) as workhorses to generate its power, and as you'll see when we talk about the audio quality below, it works exceptionally well. If you want more details on the internals, SVS have a great breakdown on their website.
A little more about the subwoofer specs, before we move on. It's not the deepest subwoofer that SVS make, only dropping down to around 20Hz before tailing off. Other subwoofers they make, such as the titanic PB16-Ultra (full review here) can go all the way down to 13Hz, which is enough to rattle your ovaries good and proper. That's obviously reflected in sound quality, but to be honest, it's more than deep enough for the type of rooms this subwoofer fits best in.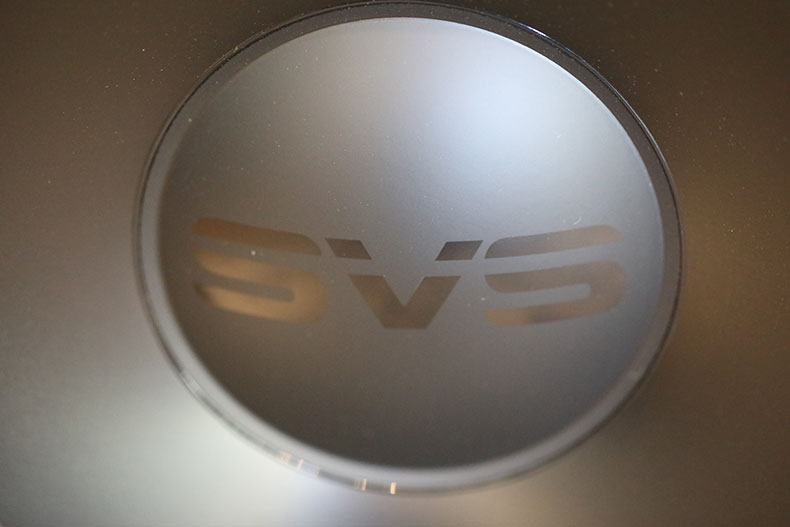 Performance With Movies
We test subwoofers rigorously, and part of that is seeing how they respond to demanding movies and videogames. We gave the SB-1000 Pro the full rundown, including inserting it into a large Dolby Atmos home theater setup, and it responded exceptionally well.
325 watts of power isn't enormous, and the subwoofer won't be suited for rooms over about 250 square feet (you can see some alternatives for bigger rooms here). But if you have a slightly smaller space, it's ideal. At all times, the audio was clean and clear. It was powerful without sacrificing detail, kicking us in the ribs while letting us know exactly how many it had broken. We were also impressed with the lack of distortion, even at high volumes. The SB-1000 Pro certainly isn't the loudest subwoofer we've tested, but it more than held its own when we cranked the volume up.
We were also impressed with how it never got lost in the mix, regardless of how many speakers we were using. In a simple 2.1 channel setup, while watching the endless nonsense that is Jurassic World: Fallen Kingdom, the SB-1000 Pro easily communicated the power and depth of a dinosaur's roar (we don't know which one, we sort of lost track halfway through. It was big and had lots of teeth). No problems there. We were, however, a little more cautious when we tested the subwoofer out in our big Dolby Atmos setup. How would the little guy fare when paired with seven other speakers, and having to articulate the punch of Game of Thrones' Battle of Blackwater?
We were pleasantly surprised to find that the subwoofer performed rather well indeed. What it lacked in volume and power it made up for in expression and confidence. It filled out the bottom end nicely, never letting us forget that it was there, while never intruding into frequency ranges that it shouldn't. Admittedly, it may struggle with larger rooms than ours, although there's always the option of adding a second subwoofer to create a 7.2 setup. Overall, the SB-1000 Pro performed superbly with movies and videogames. As long as you don't have a gigantic room, you'll feel the same way.
Worth noting: SVS offer several excellent home theater packages, including the Satellite 5.1 that we actually use as our testing system. Predictably, they started including the SB-1000 Pro in these packages to replace the old SB-1000, which has been discontinued. If you buy a home theater package from the company, you can rest assured that you'll be getting the most recent model of subwoofer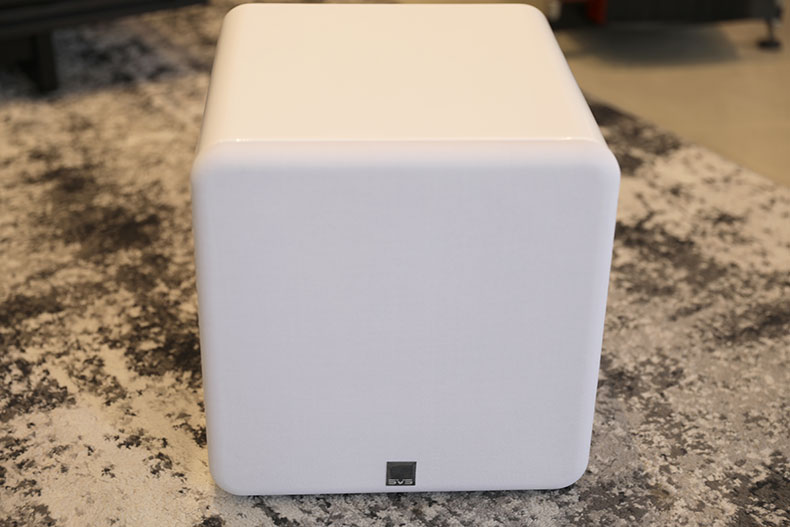 Performance With Music
We have an acid test for subwoofers: heavy metal. This is a genre with a bottom end that is often muddy and indistinct, sometimes by design. Amidst the thundering guitars and outrageous bass, the low-end punch can often seem a little neglected. It takes a special subwoofer to make sense of it all, and while the SB-1000 Pro isn't the best subwoofer we've ever tested, it's certainly special. No matter how grungy things got, we never felt that we were being shortchanged on the low end. It was articulate and clear, while never sacrificing power.
This was true no matter which genres we pushed through this thing. It held its own with metal and rock, but it really came alive with a little EDM and hip-hop. When it wasn't being forced to make sense of a muddy bottom end, it could really soar. Bass hits and kick drums felt textured and full, while bass guitar notes really felt like they were vibrating in our midsection.
Compare this to a more expensive model, like the $699 Sonos Sub. Now of course, the Sonos is wireless, which is something that the SB-1000 Pro can't match. But in terms of sound quality, the smaller SVS sub just smokes the Sonos. It's not even close. There is a richness and punch that the Sonos Sub just can't match, despite its increased pricetag. We had so much fun putting the subwoofer through its paces, so many great moments where we'd discover the texture of a bassline on a track that we thought was familiar. It's an excellent little performer.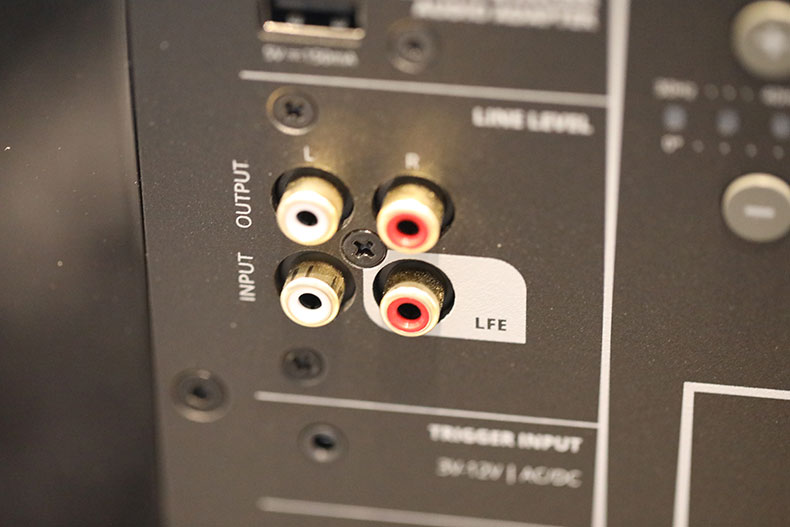 Power and Volume
As we mentioned above, the SVS SB-1000 Pro is capable of generating 325 watts of RMS power, and 800 peak. While that should be more than enough for most people, we would note that we did sometimes have trouble getting volume worked with our system. Either things were a little too soft, or too loud. There didn't seem to be a middle ground.
Having said that, we don't think this is a problem unique to the SB-1000 Pro. Subwoofers, especially those in the sub-$1,000 price range, often struggle with this issue. Some of the designers can never really be sure what speakers their products are likely to be matched with, so they leave much of the adjustment to the individual. That's why you have crossover controls for example, on the back of your subwoofer stop unfortunately, Justin can often be a case of trial and error. All credit to SVS: they recognise this, and they have a very handy and very intelligent tool on their website where you can quite literally select the speakers you use, and the page will spit out the crossover and slope values you need to dial into your sub.
We didn't always find it to be super accurate. Most of our testing was done with a pair of Bowers & Wilkins 702 S2 floorstanding speakers, for which the tool recommended a crossover setting of 60Hz with a 24dB slope. We found that wasn't quite enough, and increasing the crossover by 20 Hz or so made things a little better. Ultimately, while this issue is a problem, we can't bring the SB-1000 Pro too badly for it. Until some of the technology progresses to the point where it can scan your room using lasers and pinpoint the exact spot you should place your sub and the settings to dial in, these workarounds will have to do.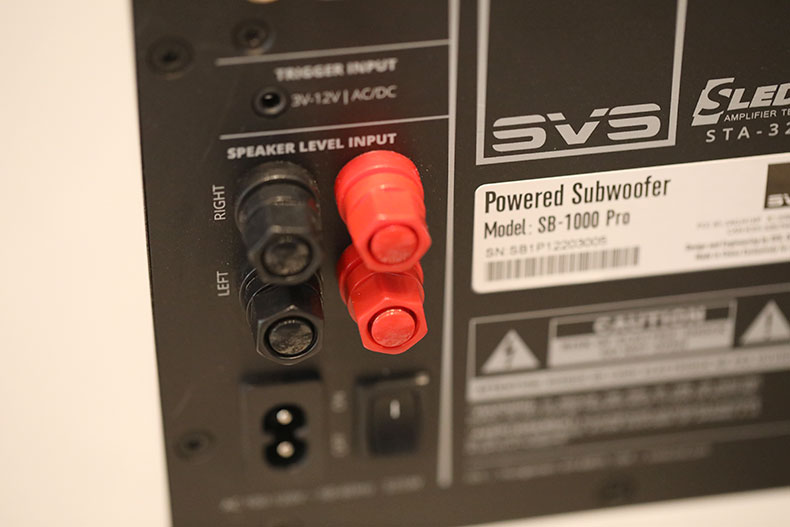 Why You Should Buy the SVS SB-1000 Pro
Do you listen to music? Own a TV? Is the room that you spend your time in less than 250 square feet in size? (Hint: it probably is). Then you need the SVS SB-1000 Pro. It's one of the most accomplished, confident subwoofers available today. It has some of the best design, controls, and usability that we've ever tested, and it sounds absolutely splendid. We highly recommend it to just about everybody. At the time of writing, we think it's the best subwoofer you can currently buy.
 
Why You Should Not Buy the SVS SB-1000 Pro
For all its charms, there's no denying that the SVS SB-1000 Pro is still relatively expensive. If you want a good subwoofer without the additional bells and whistles, like app control, then you have plenty of options. We discuss a couple of them below. You don't have to spend half a grand to get great bass, so as good as this subwoofer is, there are definitely more affordable alternatives. In addition, if you already own an SVS SB-1000 (the original) you won't be gaining much from upgrading here.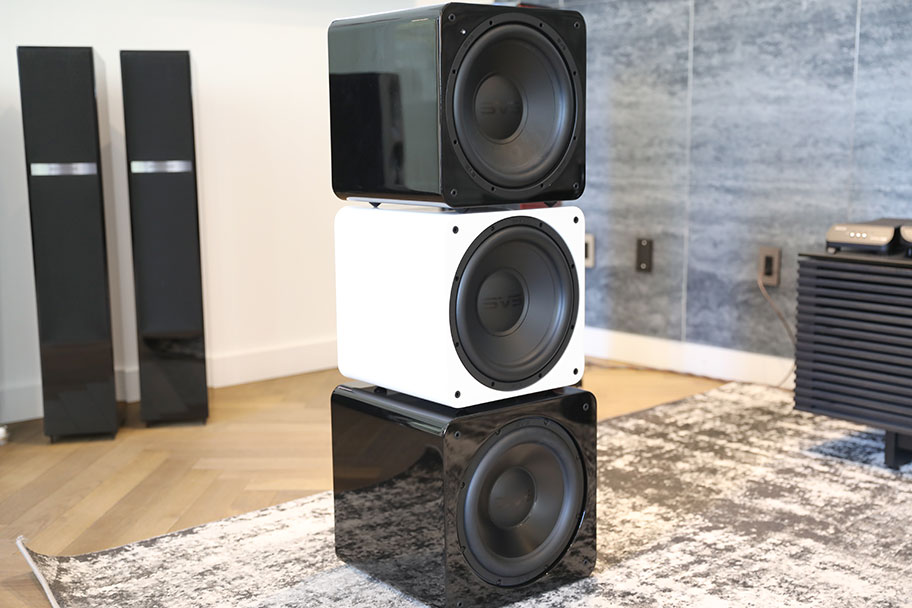 The Competition
SVS SB-1000 Pro vs. SVS SB-2000 Pro
We were fortunate enough to have both the SB-1000 Pro and its bigger brother the SB-2000 Pro in at the same time, so we could do a direct comparison. The biggest difference is, quite simply, power. The SB-2000 Pro offers 550 watts RMS versus 325 for the SB-1000 Pro. It has significantly more oomph, and is ideal if you have a larger room you need to fill. Beyond that, the only real difference is the price—$799 versus $500— and the fact that on the SB-2000, there are no speaker line level inputs (which are useful for when you have older equipment). Ultimately, these two subwoofers are simply two different flavours of the same product, and neither is better than the other. You should make your choice based on the size of your room, and how much power you need.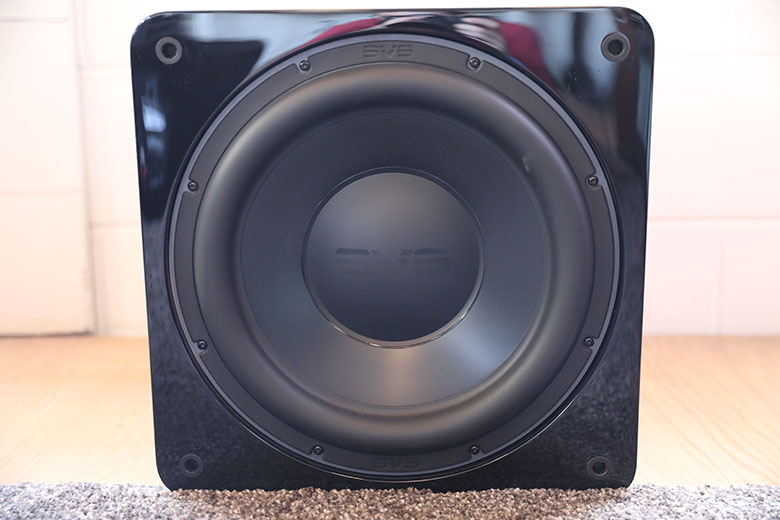 SVS SB-1000 Pro vs. SVS SB-3000
The SVS SB-3000 Is a freaking monster. It's one of our favourite subwoofers of all time, a winner of our Editor's Choice award, and a stupendously powerful piece of equipment. The $999 can crank out 800 watts of power, and is one of the best subwoofers you can buy, albeit one of the more pricey options. Our conclusion here, in comparing it to the SB-1000 Pro, is that it is simply a more powerful version, with a different set of applications. Only those with sizeable rooms need apply. One thing to note is that despite lacking the 'Pro' suffix, the SB-3000 is virtually identical in terms of controls and layout to the Pro series. You get the same set of digital controls on the back, the same great DSP, and control via the same app.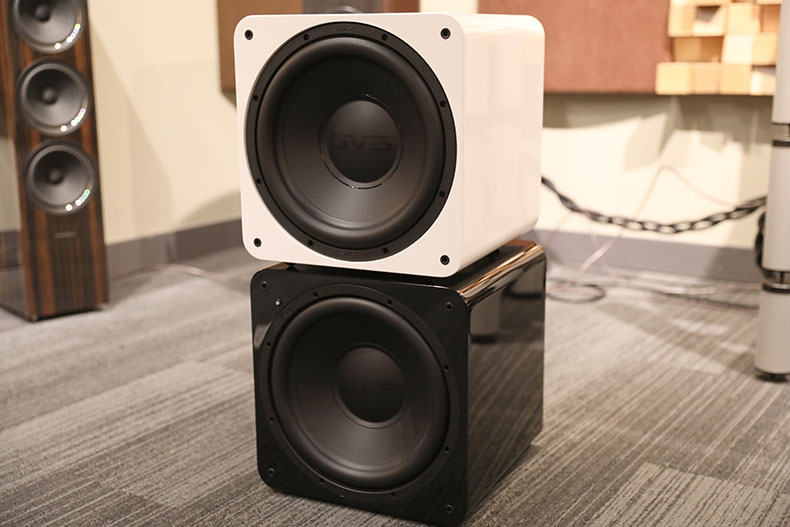 SVS SB-1000 Pro vs. SVS SB-1000
At the time of writing, the original SB-1000 has been discontinued, replaced by the model under discussion here. But you may still see it for sale on second-hand sites, so it's worth explaining what the exact differences are. The SB-1000 has no app control, and the physical controls are simple rotaries on the rear. It's a little smaller than the new Pro version, and it also has a bright blue indicator light on the front to tell you when the subwoofer is switched on. One thing that bears repeating is that when bought new, it is the exact same price as the improved SB-1000 Pro. In our opinion, there's no reason to buy the original model unless you find it at a major discount. The newer one is simply better in every way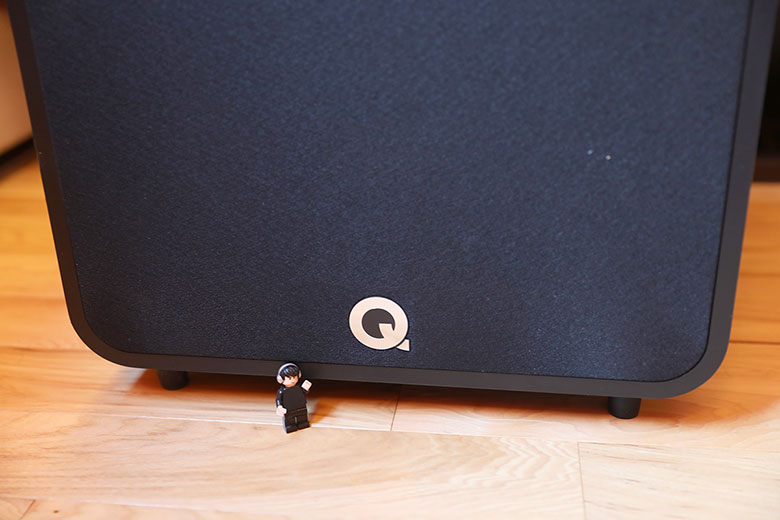 SVS SB-1000 Pro vs. Q Acoustics Q B12
If you have a little cash to spend, but you still want to keep your spending in check, then we recommend the $899 Q Acoustics Q B12. It offers a subtlety and refinement that SVS subwoofer is don't usually have, with surprisingly nuanced bass. The level of detail and control is exceptional. You do sacrifice a little power—at 220 watts RMS, it's not going to fill larger rooms. But what you do get is some of the best low-end tuning we've ever come across. This is an option for those who are demanding of their sound quality. It's worth noting that there is no app control here; all controls are physical rotaries, although they are hidden behind a removable magnetic plate. Which is nice.
 
SVS SB-1000 Pro vs. BIC America F12
One of the great things about the world of subwoofers is that you don't actually need to spend a lot of money to get great bass. Take the BIC America F12. It's been around for years, long enough to become a classic, and offers some genuinely brilliant thump. It may be big, boxy, and ugly, and only offer 150 watts of RMS power, but it sounds superb. And at just over $200, it's affordable for most people. Bigger rooms challenge it, but generally speaking, it's one of the better options out there for affordable bass.
 
SVS SB-1000 Pro vs. Monolith by Monoprice 10in THX Select
Let's say you only have $500 or so to spend, but you want more power than the SB-1000 Pro can give you. In that case, it's time to turn to Monoprice. They have the most boring name and identity in the world of audio, but make some of the best equipment. We particularly like their Monolith by Monoprice 10in THX Select subwoofer, a $523 product that delivers 500 watts of RMS power. It's a ported subwoofer, which is how you get such thundering, lightning strike bass. That's in contrast to the sealed SB-1000 Pro. It's ideal for those who just want to feel the energy pounding in from all sides. The THX Select is a relatively simple subwoofer, with no advanced DSP or app control, and physical dials on the rear. Compared to the SVS sub, it feels…well, like an ancient monolith. You'll still have fun with it though, especially if you demand extra power.

Comparison Table
| Subwoofer | Price | RMS* | Driver | Direction | Freq.** | Dimensions |
| --- | --- | --- | --- | --- | --- | --- |
| SVS SB-1000 Pro | $500 | 325 | 12" | Front-Firing | 20-270Hz | 13.5" x 13" x 13.9" |
| SVS SB-3000 | $1,100 | 800 | 13" | Front-Firing | 18-270Hz | 15.7" x 15.6" x 15.2" |
| SVS SB-2000 Pro | $799 | 550 | 12" | Front-Firing | 19-240Hz | 14.6" x 14.2" x 15.6" |
| SVS SB-1000 | $499 | 300 | 12" | Front-Firing | 24-260Hz | 13.5" x 13" x 14" |
| Q Acoustics Q B12 | $599 | 220 | 12" | Front-Firing | 28-300Hz | 17.5" x 15.7" x 15.7" |
| BIC America F12 | $210 | 150 | 12" | Front-Firing | 25-200Hz | 17.5" x 17" x 14.75" |
| Monoprice THX Select | $523 | 500 | 10" | Front-Firing | 18-200Hz | 18.9" x 15" x 19.7" |
*RMS = RMS Wattage
**Freq. = Frequency Range
 
Test Equipment for This Review
Below, you'll find a list of equipment we used in conjunction with the SB-1000 Pro while doing our listening tests for this review. It's all gear we are familiar with, which helped us evaluate the sub's audio quality. We mixed and matched depending on whether we were listening to music, or movie audio.
Learn More About Home Audio