It doesn't matter what genre of games you sacrifice your Saturdays to, from action-RPG to FPS, good audio makes any gaming experience better. Even if you already have premium speakers for your PC, a gaming headset is still necessary for the richest audio experience. From early-morning grinders to after-work ragers and late-night raiders, we've got the advice to get you kitted with the perfect headset for your adventure. And for a look at our top picks, see our article on the best gaming headsets.
 
1. Wired vs. Wireless Gaming Headsets
One of the most impactful choices you'll make when selecting a headset is whether to go wireless or not. We're all conditioned to think that what costs more is inherently higher quality— wireless certainly costs more — but there are pros and cons to both options. We want to lay them out for you, so you can make the best choice for your needs.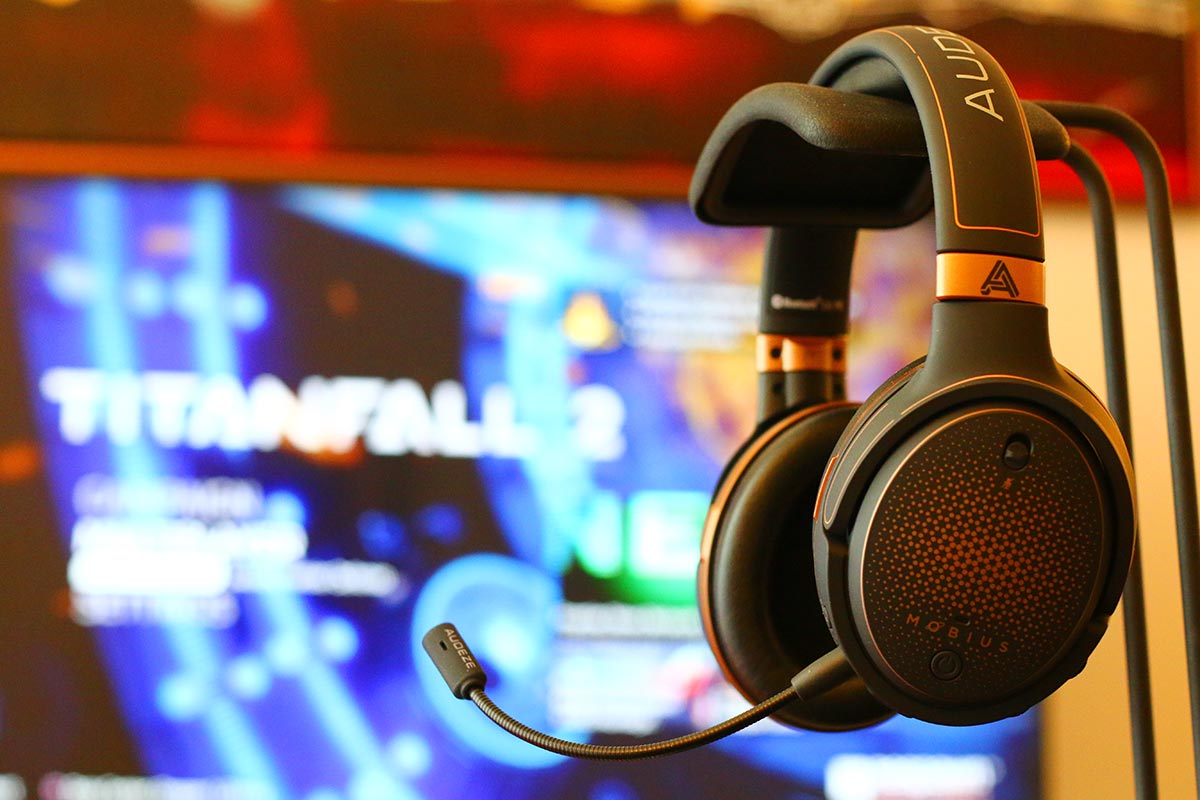 Wireless connections eliminate the possibility of feedback, static, and crackle that 3.5mm connections are susceptible to. They also dispense with cables, which are annoying, both to look at and to interact with. They clutter your setup and make your room look messier. They always seem to be either too short to be comfortable, or long enough to tangle around your gaming chair wheels. Wires are also constricting. You can feel them when you game and, depending on the braiding of the cable and the fabric of the clothing you're wearing, you can even hear them as they rub against you - a sound known as microphonics, if you're an audio geek.
But: almost every wireless headset sacrifices a bit of audio fidelity. It's easier to get a richer sound from a wired headset, and the wireless ones that do it really well make you pay for the experience. And as alluded to above, cost is always a factor that comes with cutting the cords. While the difference is lessened each year, there is a price gap between wired and wireless.
Wireless audio is also less reliable in-game for a bevy of reasons; the main one being that your headset can die. If you play too long, or forget to charge between sessions, your wireless headset can die at a critical moment, leaving you fumbling in the silence until your character follows suit (we hope you weren't playing Dark Souls).
As you can see, there's no default best option. It ends up coming down to not just preference, but also purpose. If you're using your headset to become a pro gamer, don't go wireless. You need the subtle advantage of the wired model, and the reliability of limitless power. If you're just a regular weeknight casual or weekend warrior, wireless might be more comfortable and convenient. Personally, we may never rock a wired gaming headset again. We've made the change to wireless and haven't looked back. It means we won't utilize some premium wired-only options, like the HyperX Cloud Orbit S (full review here), but that's a sacrifice we're willing to make for convenience.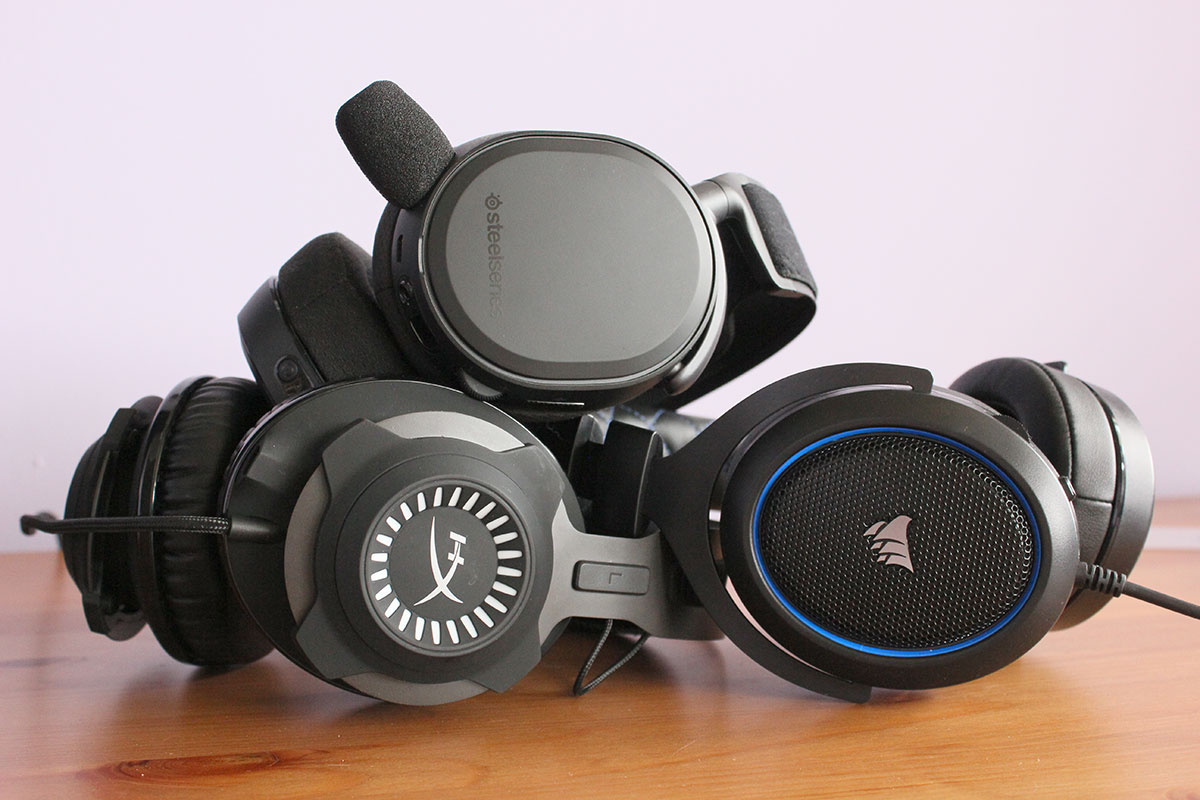 2. Bluetooth or No Bluetooth
Wait, didn't we just talk about this? Sort of… If you decided wired was the way to go, skip to the next part - this next section is just for the wireless gang.
Just because a headset is "wireless" doesn't mean it has the Bluetooth connection you might think it does. Wireless gaming headsets, like the Sennheiser GSP 370, are wireless, but don't actually have traditional Bluetooth connectivity. What this means is that they connect to your PC via a dongle, and won't be able to connect to your phone, or other devices without USB ports. This can be a massive drawback for those looking for the most flexibility - personally, we love having the option to connect our SteelSeries Arctis Pros to our phones when we're playing mobile games. But how important is this feature for gaming? Honestly, not very. If you're just getting a headset to game at your desk, we wouldn't worry too much about this at all. However, it's always something to keep in the back of your mind. If you have to choose between two headsets you like equally, go for the Bluetooth option. While not essential, it will pay off in terms of versatility.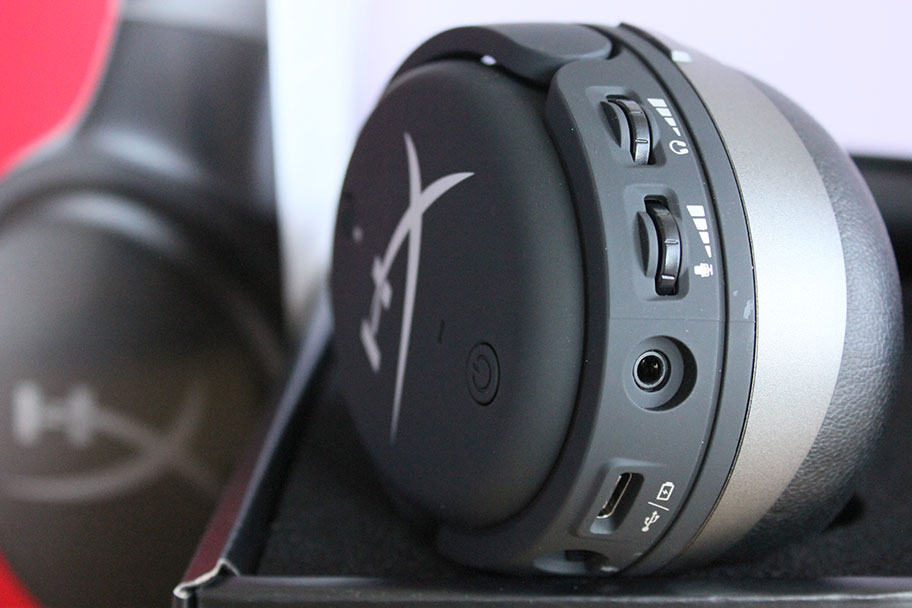 3. Physical Connections
Even if you go wireless, you have to pay attention to the physical connection options your headset includes. The best headsets will typically offer several different connectivity options. One of our favorites - the AUDEZE Mobius (full review here) - covers almost all of them. This is one of the few times we agree that more is better, and it's important to understand what options work best for your PC. If you're a laptop gamer, you might think wireless is the way, but you need to realize that your wireless headset might still occupy a USB port for its dongle. If you're low on free USB ports, the traditional 3.5mm connection is your friend. This 3.5mm connection is also essential for gaming on the Nintendo Switch. We should also mention that optical and USB give the best sound quality connection, and that even the best quality 3.5mm connection is susceptible to feedback.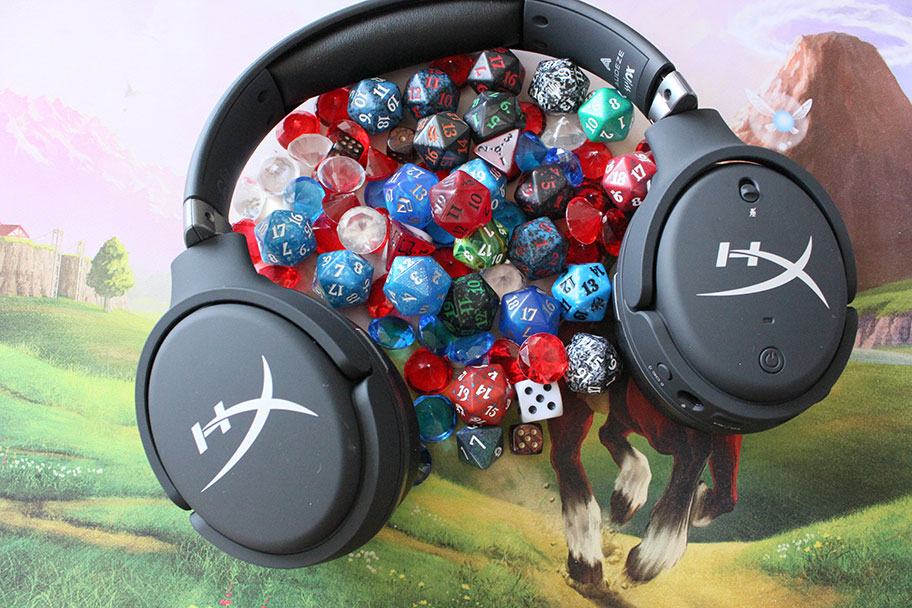 4. Sound Quality
While almost any headset will blow your PC's default audio to ity bity sound bites, knowing how much that audio can be improved by even a middling headset is important. When it comes to sound, trust your gut and your ears. You should narrow down your list based on budget and essential includes, then test your top picks and try to feel out which sounds the best for you. Always get the headset that sounds better, even if they don't come with all the non-essential bells and whistles you were hoping for. Sound quality is where real value is born. Sure, better sound usually comes with a higher price tag, as borne out by how the headsets on our list of this year's best stack up. But there are a few great budget options that can beef up your experience without leeching your bank.
5. How Much Do Good Gaming Headsets Cost?
Believe it or not, great gaming audio begins at the low low price of $50. In fact, one of our favorite budget headsets: the Corsair HS50, sits right at that price point.These HS50s are a fantastic purchase; for only a few shekels you can totally change your gaming experience in a way that should satisfy most basic needs. If you're more of an audiophile than the typical gamer, you're going to want to go above and beyond the budget cans. Luckily, you can acquire an excellent headset for anywhere between $80 - $200. Most models in this range are comparable on some level, and the difference in each model is often due to features more than actual sound.
While it might seem like you can get decent gaming gear at Walmart or BestBuy, it's actually easier and better to scour Amazon. Always read the reviews and pay attention to those from people who seem to have the same wants/needs as yourself. The dad buying his kid a no-name headset and giving it a five-star rating because he can't hear his kid play Fortnite any more isn't reliable data. Amazon also has great return policies for those who took our words about testing to heart.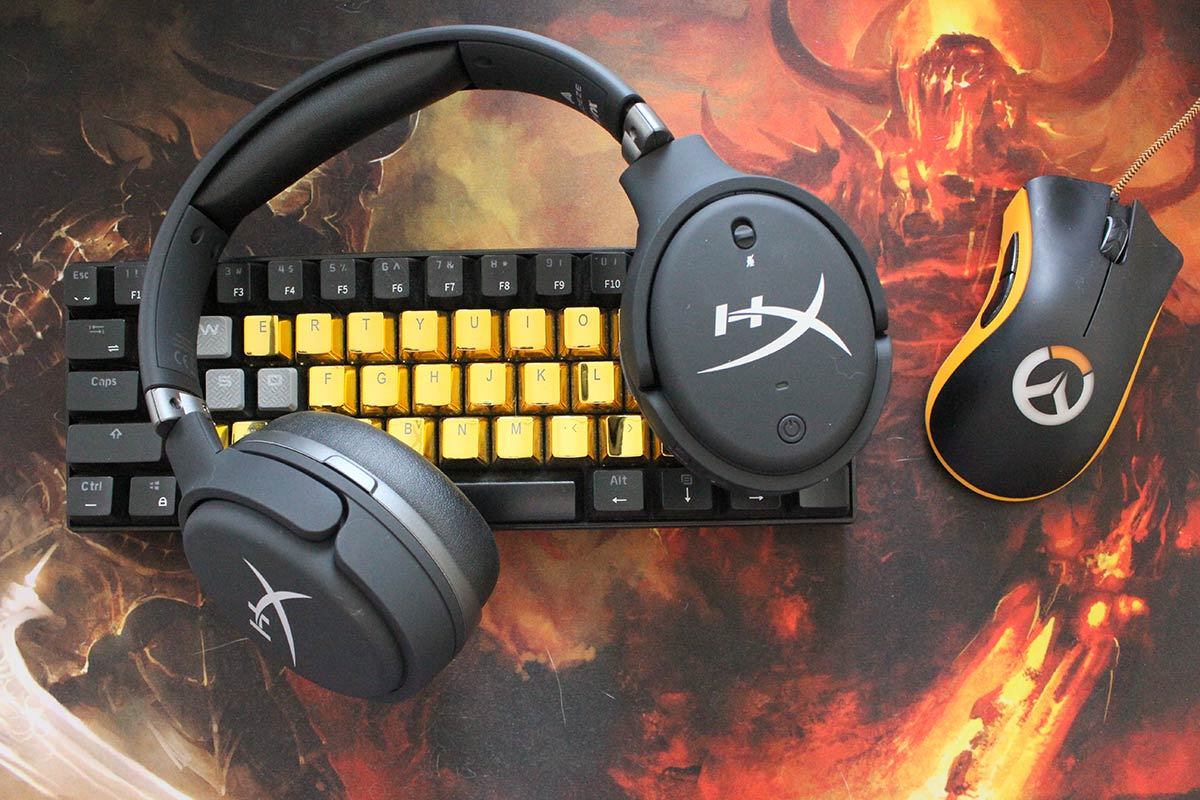 6. Comfort
For the average gamer, their headset's comfort may be more important than its sound. We'll pause to let the audiophiles swallow their rage and continue with our defense of that controversial claim. If you're gaming for any length of time — really the only way most people game at all — you need something comfortable. We'd rather have muddy lows than cramping and sweaty ears. The best advice we can give is to consider comfort higher than you might at first. Don't just throw on a headset and see if it fits - keep in on for a bit, swivel your head, drop or extend the mic. Try to test these in store for a long period of time to give the headset time to settle. The biggest difference between a truly budget headset and one of our recommended budget headsets is comfort, and comfort is subjective. We always say to trust our advice, and we mean it and stand by it, but we still recommend testing before you buy. This is another reason Amazon is a good place to buy from when you finally pull the trigger - returns are easy and hassle-free if you ever find things less comfy than you expected.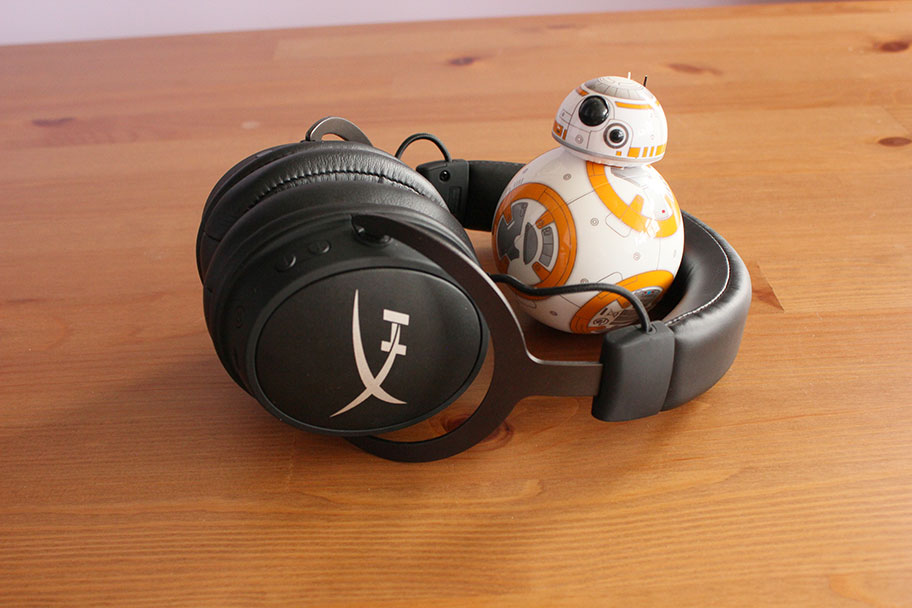 7. Looks and Design
Gaming headset design is one of the most over-accented aspects of the audio world. So many companies have wasted so much time and energy designing the most gamer-centric headsets. All of that effort just for us to tell you: it doesn't actually matter. There's one time that the headset's aesthetic will matter to your setup, and it's when you flex your rig on r/RateMySetup. If you're buying your headset with that sort of thing in mind, you're reading the wrong article. In fact, we often stray away from the bolder styling for a few reasons. These reasons are so straightforward that we're actually going to list them straight-up.
You can't see the headset while you're wearing it.
If you can actually see it when you're wearing it, you probably shouldn't.
Bold designs are typically compensating for lackluster audio.
Distractions are the last thing you want when you're gaming, and if you're noticing any part of your headset, the design is bunk. But what if you're a streamer? Good question. If you're trying to attract views with your headset's LEDs, you'll never make Twitch partner. If you like a little flair, we aren't going to judge, there are a few bold headsets that have great audio. The Logitech G933 Artemis Spectrum does a great job of providing oomf in both style and audio.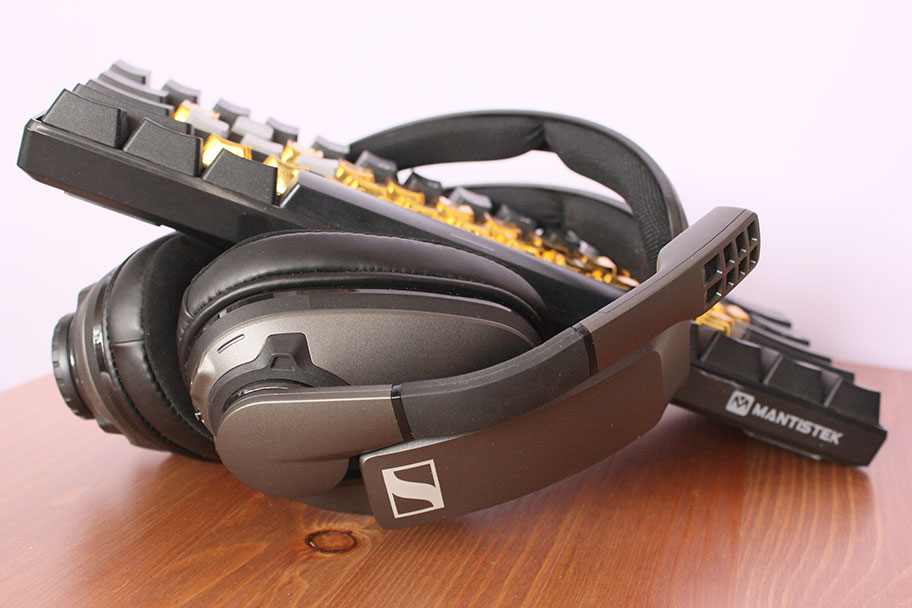 8. Microphone
While comfort is more important than people think, mic quality is actually less important than the average gamer might assume. Mics are not all built alike, and if you're shelling out for a premium headset, you should really check that it's mic sounds good first. However, we recommend you keep in mind that headset audio on any real gaming headset from a reputable company is decent, and decent is good enough for 99% of gamers. Some microphones perform much better than others, so if you're someone who cares about their friends and wants to make that group experience better, we recommend a nicer microphone. You don't need to get too wild - even a cheaper SteelSeries or HyperX will do. But if you're just trash talking your Reinhart after he solo charges your opponent's entire team, even a budget mic will get your rage across.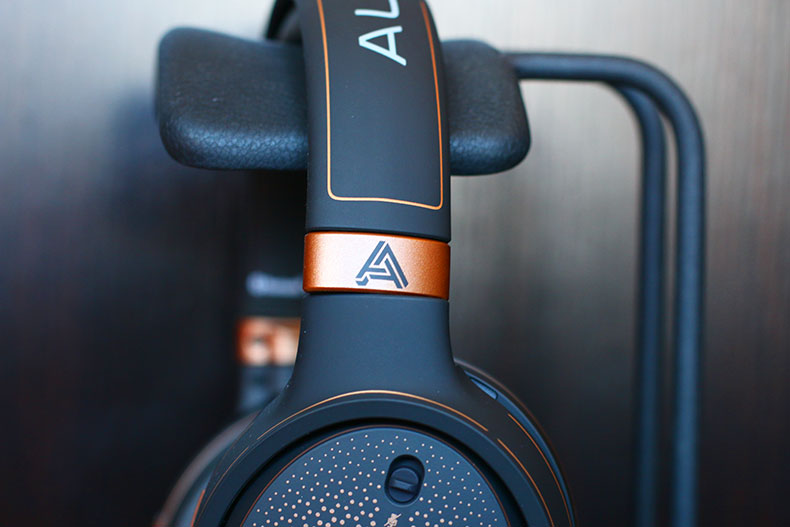 9. Software
The final consideration you should make when buying a gaming headset is what software it comes with. The reason this section is last on our list is because it's not the most important thing. Most gamers are content with the default audio they get from their headset and might not even notice or utilize the included software. There are some headsets, like the HyperX Cloud Revolver S, that have a hardware toggle for EQ which is much simpler than any software you could ask for. That said, there are those who live to tweak, and we support their addiction to minute audio adjustments. Usually the better the headset, the better the audio. Some really high-end headsets, like the AUDEZE Mobius, have a lot of their value tied-up in the software inclusion. So if you're not using it, you're wasting a lot of money on the headset. Most big brands will have some software suite for you to play around with bass levels, but not all of them. If that's important to you, make sure you check it out before you get your headset to checkout.
Learn More About Gaming Audio