You wouldn't expect headphones to need any special equipment to work. You plug them in, turn your device on, and music comes through. But what if you don't just want to listen to your music? What if you truly want to hear it? You'll need something to increase the level of signal that reaches your ears: a good headphone amp. These little devices will drive the signal from your music player and increase both its volume and detail. The good news is that you don't have to spend big to get one; whatever you're looking for, we can help. And to complete your system, check out our list of the best high-end headphones and best DACs.
 
---
Our Headphone Amp Picks
---

Best Overall Headphone Amp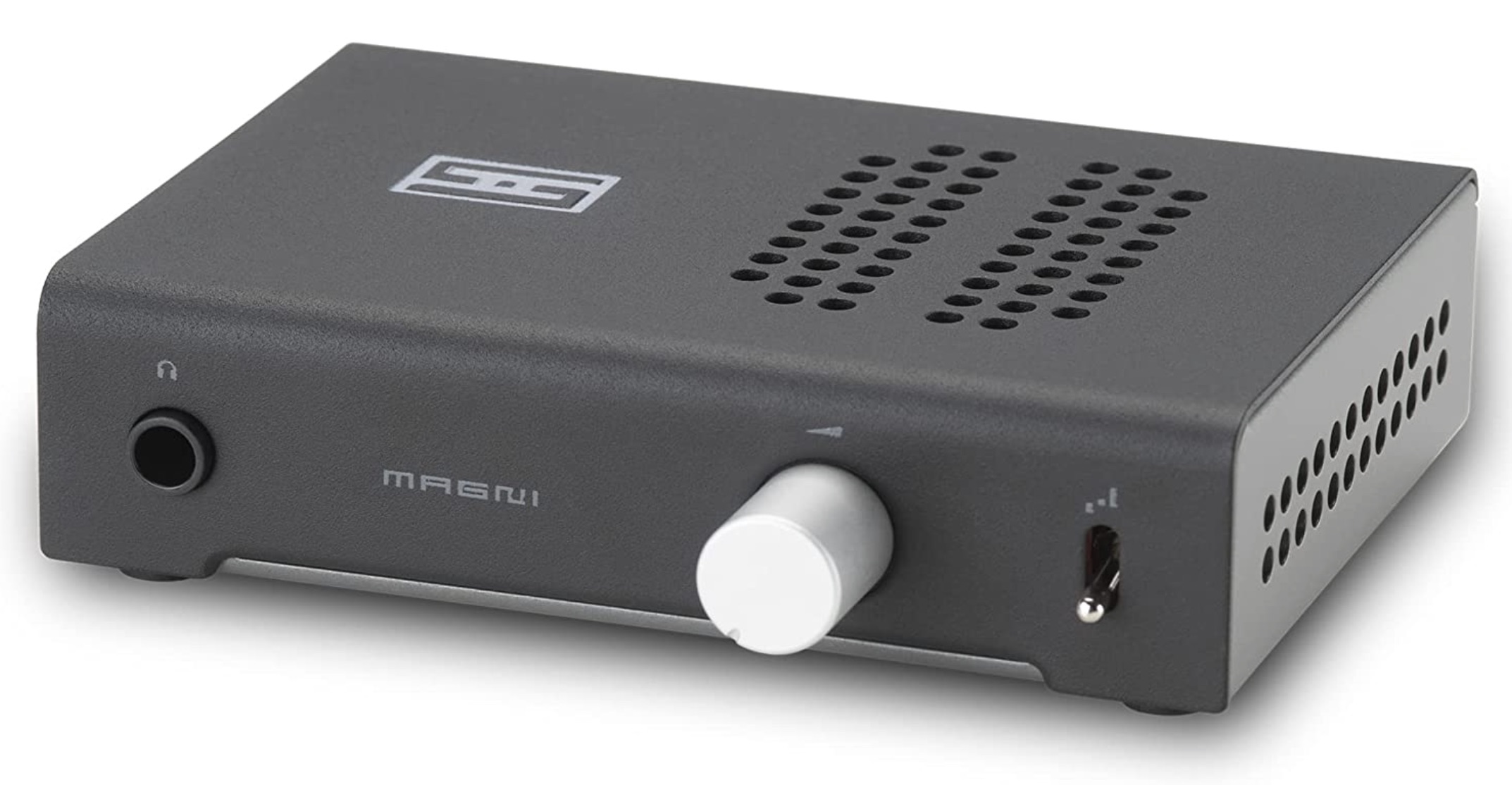 Category: Desktop / Solid-State
DAC: No
Recommended Headphone Impedance: 16-600Ω
What We Like: The amp for everyone.
What We Don't: Large wall wart, you'll need a separate DAC.
You probably think we're insane. What are we doing, putting a $139 amp at the top of a list filled with four-figure monsters? But no headphone amp has impressed us more for the price than the Magni line, with the "+" being the latest rendition. For beginners, it will be the thing that kicks your music up a notch, and gets you addicted to this hobby. For hardcore audiophiles, it's practically a throwaway purchase - one that will keep you coming back again and again.
There are different Schiit variations to choose from, some of which feature different internal circuits. We prefer the +, which has slightly sweeter sound. No matter what kind of headphones you own, be they $5,000 monsters or $10 earbuds, you need the Magni+. It is dead-simple to operate, provides incredibly smooth sound, looks fantastic, and will power just about everything. Our only criticisms are the large, wall wart power supply and the fact that you'll need a separate DAC (see our buying advice below for more on this). If you want something a bit more powerful, the company makes plenty of other amps (like the Magnius, below), but this is by far our top pick. However, if you want customization options, included DACs, or multiple connections, look further down the list.
See the Schiit Audio Magni+
 
Best Portable Headphone Amp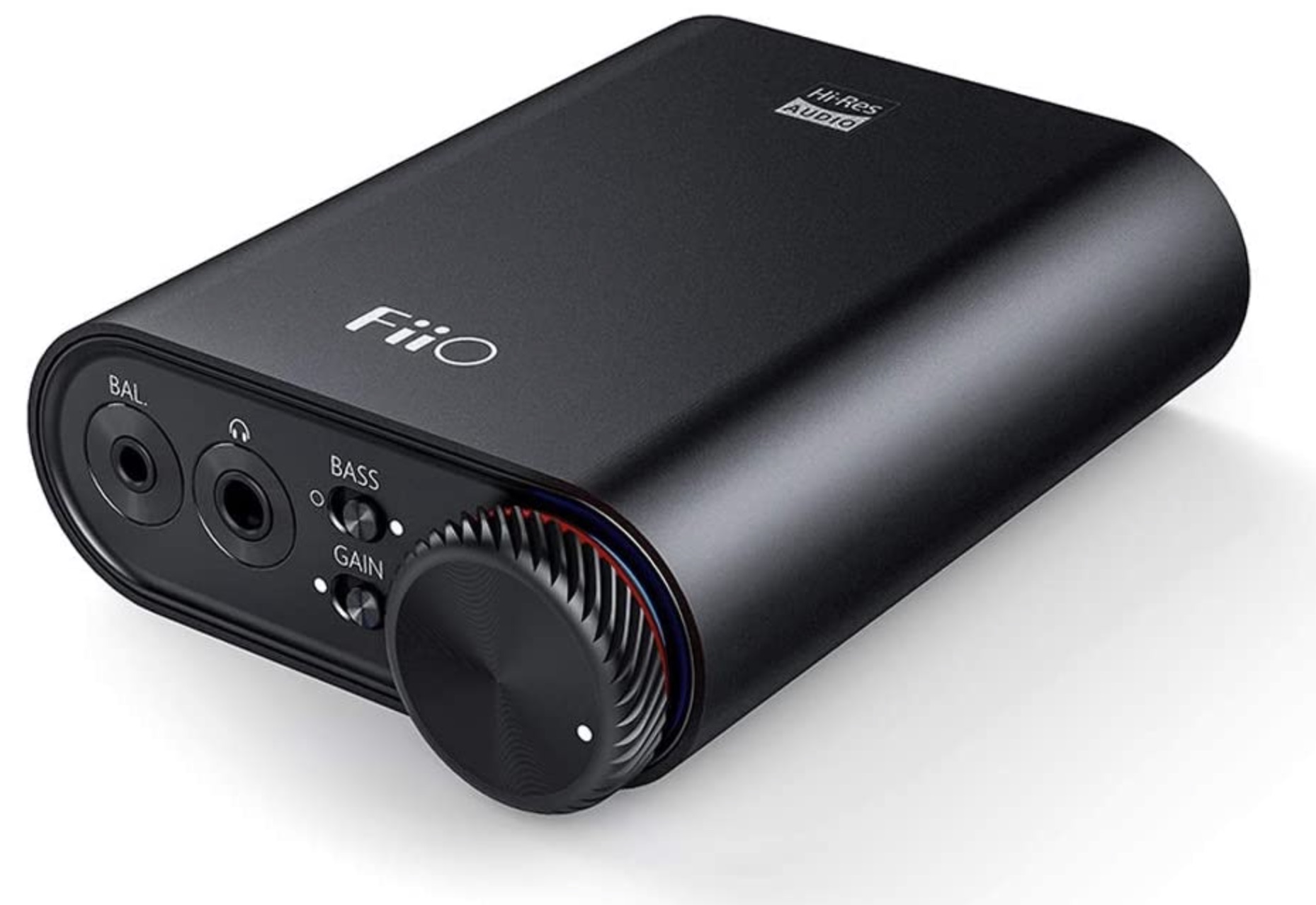 Category: Portable / Solid-State
DAC: Yes
Recommended Headphone Impedance: 16-150Ω
What We Like: Sleek design, exceptional sound for such a tiny package.
What We Don't: Fussy with IEMs, not great with high-impedance headphones.
FiiO—a Chinese company specializing in tiny headphone amps—have made their name by continually refining their gear, refusing to settle. The K3 is their best yet: a portable amp that matches terrific sound quality with a sleek design. It's an amp that is light years ahead of amps like our previous portable pick, the FiiO BTR-5. Matched up with desktop models, like the Schiit Magni or the iFi Zen Can, it provides equally solid sound quality. We still think those amps offer more functionality for daily listening, but if you're on the go, you can't beat the K3. And at 2.9 ounces, you'll barely notice the little guy in your pocket.
If you listen to IEMs, however, you may want to approach with caution. We found that with some earbuds—like those from Moondrop and Simgot—the K3 was a little fussy, not always offering the oomph we needed. That's unusual, given that the tiny amp offers multiple gain settings to play with. Another thing to note: high-impedance cans (such as those over 150Ω) aren't really suitable here. That's not a black mark—the K3 would need to be much bigger to provide for them, compromising the portability. But it's worth bearing in mind. This issue aside, we genuinely think the K3 is a huge leap forward for portable amps: an affordable, lightweight piece of gear which offers outstanding value. Also, it's pronounced 'Fay-oh'. You're welcome.
See the FiiO K3
 
Best Solid-State Headphone Amp

Category: Desktop / Solid-State
DAC: No
Recommended Headphone Impedance: 16-600Ω
What We Like: Incredible, life-changing sound.
What We Don't: Looks like something you'd see installed in a university physics lab.
The Rupert Neve Designs RNHP surprised the hell out of us. We couldn't believe how good it made our headphones sound, with audio quality that was both balanced and engaging. It really felt like it brought the best out of whatever we plugged into it. The sound was dripping with power, putting real weight behind the music. Then again, that's hardly surprising. Rupert Neve is a famed designer of mixing consoles for recording studios. This is his company's first headphone amp, and they've have knocked it out of the park in terms of sound quality. And the bang-for-the-buck ratio is just huge here - this sounds better than much-more expensive solid-state amps, like the Burson Conductor 3R.
However, the RNHP is about as simple an amp as you can get. It doesn't even have a gain switch. It's also really ugly. The industrial look may make the amp robust, but it's not exactly easy on the eyes. Elements like super-bright input lights don't help matters much, either. It also has no DAC – if you're looking for an amp in this price range that does, try the JDS Labs The Element II below. The Element doesn't sound quite as good as the RNHP, but it is a one box solution. If sound quality is what you're after, though, and you don't mind unattractive looks, give the RNHP a go.
See the Rupert Neve Designs RNHP

Best Tube Headphone Amp

Category: Desktop / Tube
DAC: No
Recommended Headphone Impedance: 3-300Ω
What We Like: Forgiving amp with great bass.
What We Don't: Undefined and woolly highs.
It's not the match we would have expected. Ultra-square manufacturer Monoprice teaming up with headphone impresario Alex Cavalli? OK, guys. But the result, the Monoprice Monolith Liquid Platinum, not only has an amazing name but terrific sound. The twin tubes deliver bass that really makes an impact, and the amp is surprisingly forgiving, bringing out the best - even in cheaper headphones. In terms of tube amps, the Liquid Platinum ticks all the boxes: warm sound, easily-swappable tubes, and modern features like balanced outputs.
If we have one criticism, it's that in our opinion, the highs could be a little better. The mids and lows are gooey and warm and delicious, but it's at the expense of the highs, which sometimes seem a touch brittle. Regardless, this amp remains an excellent if underappreciated product at a good price (much lower than it used to be), and a lock for this list for the foreseeable. Be warned: there's no DAC, so you'll need to supply your own...Read our in-depth review
See the Monoprice Monolith Liquid Platinum
 
Best High-End Headphone Amp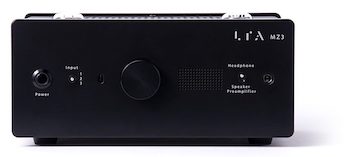 Category: Desktop / Tube
DAC: No
Recommended Headphone Impedance: 12-600Ω
What We Like: Unbelievably pure and detailed sound, built-in speaker amplifier.
What We Don't: Unsatisfying remote.
The Linear Tube Audio microZOTL MZ3 offers some of the purest, cleanest sound of any headphone amp we've ever heard. It's not overly neutral or balanced, but it presents music in breathtaking detail, to a level we don't think we've heard from anything else on this list. The previous MZ2 was already one of our favorite amps, but the MZ3 kicks it up a notch. The housing and construction are outstanding, and the amp even provides enough power to function as a dedicated preamp for sensitive bookshelf speakers. Were it not for the fact that this headphone amp costs almost $4,000, we might seriously consider placing it in the top spot on this list.
Despite the great sound, the MZ3 isn't exactly perfect. An amp at this price should come with more than just a reprogrammed Apple remote, which we found far too bare-bones for such a high-end model. And as good as the overall design of the MZ3 is, we do have to say that the front display is searingly bright to look at, making it difficult to navigate (although you can turn down the brightness using the Apple remote). The price will also put this amplifier out of reach for most people. But if you're looking for a high-end amplifier, in our opinion, this is truly the best you can get. It's a landmark amplifier, and we can't see any models knocking it off this list anytime soon.
See the Linear Tube Audio microZOTL MZ3

The Amp With The Best Included DAC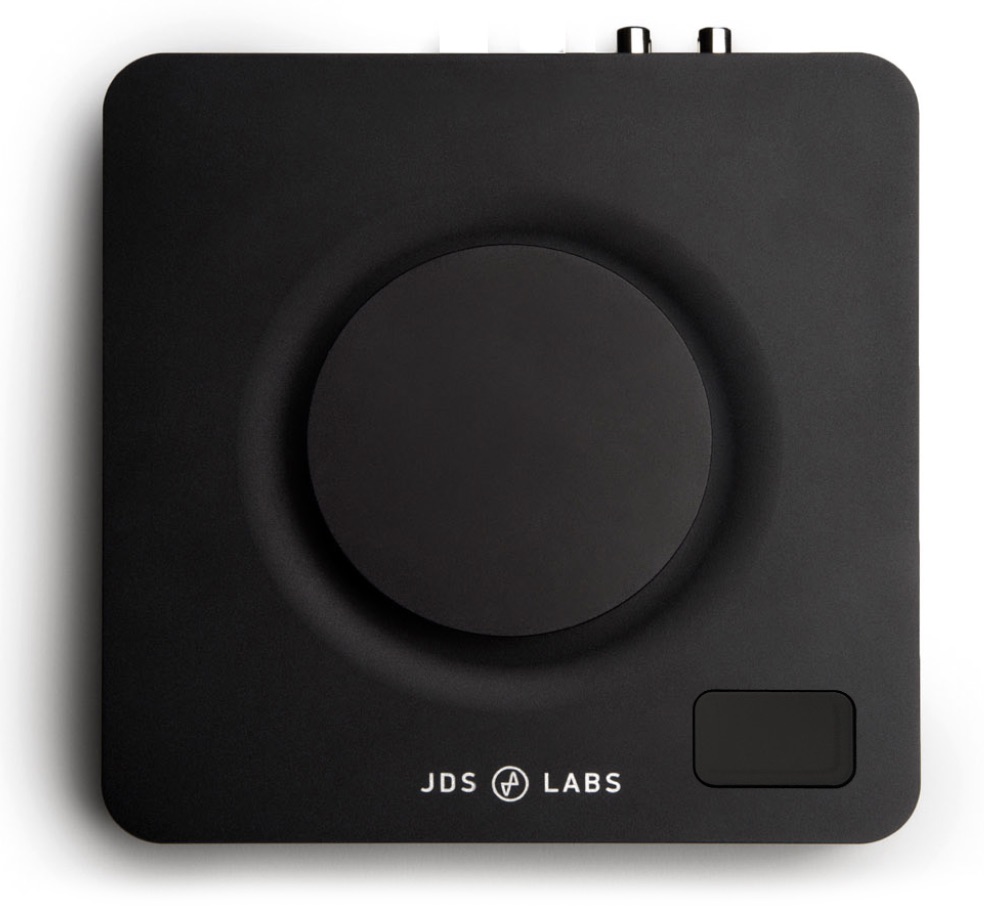 Category: Desktop / Solid-State
DAC: Yes
Recommended Headphone Impedance: Up to 600Ω
What We Like: Killer sound quality that goes toe-to-toe with bigger amps.
What We Don't: The digital display is neat, but unnecessary.
The third version of JDS's Element amp series does the impossible: it makes an already terrific-sounding amp even better. The XMOS DAC has been tweaked even further, and that means even more detail and clarity, especially in the higher end. While the sound isn't quite as full as something like the Rupert Neve RNHP, the new Element is also much more affordable, and much better looking. It is easily best option for those who want a good, integrated desktop solution at a decent price. Compare to the Woo Audio amp, above, which offers the same one-box solution but at a much higher price.
One of the things that JDS have added to the mix for The Element III is a digital display, which gives you information on sample rate and bit depth, as well as volume. It's a pretty neat addition, and stacks up well against the displays on more expensive amps like the Burson Conductor. Thing is, though, we could've done without it. The appeal of the Element series has always been its fire-and-forget nature, where it could simply sit and look good while delivering great sound. The digital display almost feels a little too finicky, and of course, it increases the price somewhat. Regardless, this is still a stellar digital amp.
See the JDS Labs The Element III
 
Fully Balanced Audio

Category: Desktop / Solid-State
DAC: No
Recommended Headphone Impedance: 16-600Ω
What We Like: Terrific balanced sound, excellent design.
What We Don't: There are better options for those who don't need fully balanced audio.
The Schiit Magnius is the bigger brother of the top-ranked Magni amp, and the biggest difference is the fact that it is fully balanced. Balanced amplifiers have a much cleaner signal, with significantly less noise and distortion. The reason we've included the Magnius here is because it is one of the most affordable balanced amplifiers we've ever seen. On top of that, it happens to be a great amp in its own right, with pure and rich sound quality and a helpful preamp output section, meaning you can use it with powered monitors as well as headphones.
Unfortunately, the Schiit Magnius' biggest pro also happens to be its biggest con. A balanced amplifier is great, but there are plenty of headphones that would be able to take advantage of it. Most, in fact. That means that if you're one of the people who doesn't actually need a fully balanced setup, you are much better off going for the $99 Magni. There isn't a dramatic difference between the Magnius and the Magni, in terms of sound quality, so we think you can save yourself some money. But if you are looking for balanced audio, this should absolutely be your first choice… Read our in-depth review
See the Schiit Magnius
 
Best Amp for Tweaking the Sound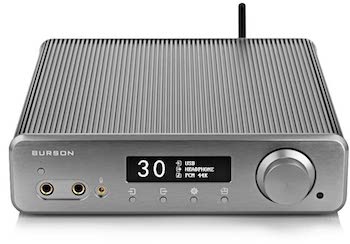 Category: Desktop / Solid-State
DAC: Yes
Recommended Headphone Impedance: 16-600Ω
What We Like: Unbelievable customization options matched with high-end sound.
What We Don't: Horrible design and clunky controls.
If you enjoy getting into fine-grained detail while customizing your sound, then we strongly recommend checking out the new Burson Conductor 3 Reference amp. It not only lets you dive deep into the DAC settings and adjust filters, but it even lets you swap out the op-amps to change the sound further. Put simply, there is no other amplifier that we have tested that gives you this much control. It makes the Conductor 3 ideal for those who like to tinker, and it really helps that the sound quality is superb, matching up well with the likes of the Earmen CH-Amp.
The most glaring downside of the Burson Conductor 3 Reference is the design. The industrial aesthetic may appeal to some, but it definitely didn't appeal to us. The ribbed silver casing made the amplifier look like something out of the 90s, and it wasn't helped by clunky controls. Customizing settings is all very well, but doing it while squinting at the rectangular screen and fiddling with tiny buttons isn't fun. We do, however, like the fact that you can place the Conductor 3 either vertically or horizontally, and the inclusion of Bluetooth 5.0 is a real plus. Ultimately, this is a unique and satisfying amplifier in terms of sound, but one that fails badly in terms of design. That's really odd, considering that other Burson amps, like the less expensive PLAY (Previously on this list), really nail this.
See the Burson Conductor 3 Reference
 
Best of the Rest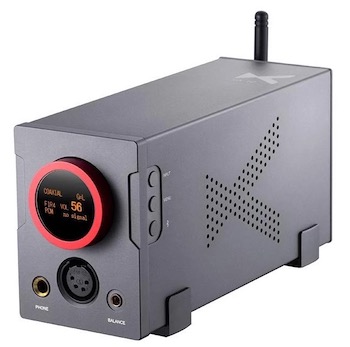 Category: Desktop / Solid-State
DAC: Yes
Recommended Headphone Impedance: 16-600Ω
What We Like: Eye-catching design matched with warm, punchy sound.
What We Don't: Not great with sensitive IEMs.
The Chinese brand xDuoo aren't all that well-known in the Western world, but among audiophiles, they've developed a reputation. A good one. The XA-10, in our opinion, is going to be the app that makes them much more widely known. For starters, it looks incredible: a sleek black box with an eye-catching red highlight around the screen. You get a full range of outputs, including balanced XLR, and it matches these with a warm and punchy sound quality that puts us in mind of tube amps like the more expensive Monoprice Monolith Liquid Platinum
If you own a sensitive IEM's, however, then the xDuoo XA-10 may be a poor choice. It tends to generate a little bit of hiss, and in ear monitors will pick this up, leading to a frustrating listening experience. A quieter amplifier like the Rupert Neve RNHP may be the way to go, and it's only $20 more expensive at the time of writing. The Neve can't hope to match the XA-10 for looks, however. While this model does face stiff competition, and as a consequence is not a first choice, it's still a very solid headphone amp.
See the xDuoo XA-10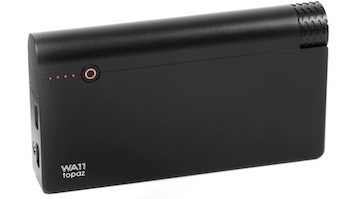 Category: Portable / Solid-State
DAC: Yes
Recommended Headphone Impedance: 8-600Ω
What We Like: Stunning sound quality, truly premium experience.
What We Don't: No Bluetooth, not really suitable for in-ear headphones.
Woo Audio make some of the best headphone amps on earth. Their brilliant WA7 Fireflies was previously on this list, and remains one of the most beautiful tube amps ever made. But we think their newer WA11 Topaz is the one you should go for. It's an incredible amplifier: a battery-powered solid-state number, with gorgeous design and sound that oozes quality. As we said in our review: "The overall impression of the sound was of cold, clear sharpness - like a mouthful of freshly-fallen snow."
The WA11 Topaz works equally as well as a portable amp and a desktop one. Although we must note that there's no Bluetooth connection option, which is a strange omission. It's also not ideal if you primarily listen to in-ear headphones – it will handle them adequately, but the best experience will come with full size cans. Regardless of these issues, it remains one of the best headphone amplifiers we've ever tested...Read our in-depth review
See the Woo Audio WA11 Topaz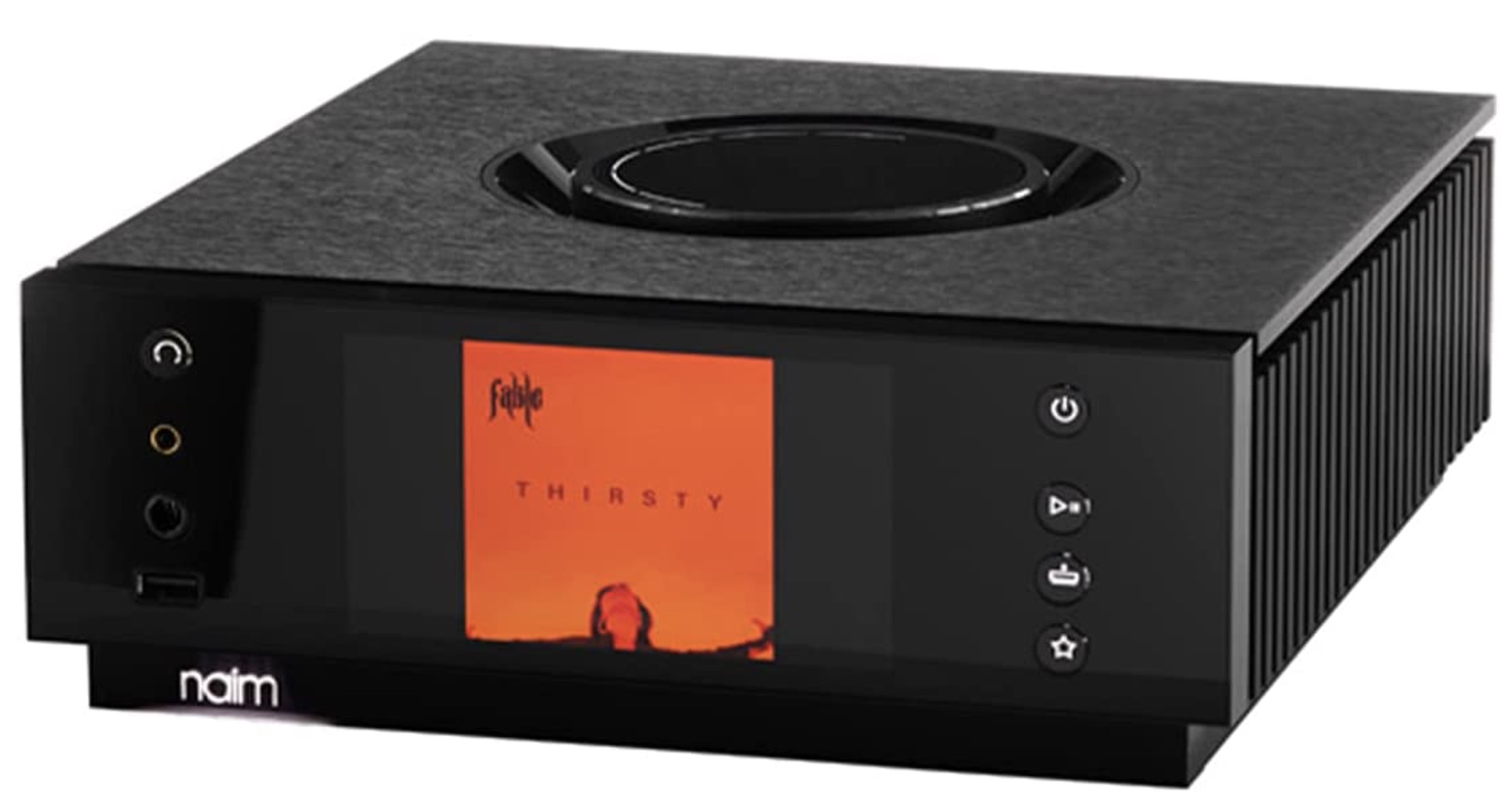 Category: Desktop / Solid-State
DAC: Yes
Recommended Headphone Impedance: 16-600Ω
What We Like: Impeccable design, comes from a landmark product line.
What We Don't: Amp section feels tacked-on.
We have a list of the best music streamers elsewhere on this site, and the Naim Uniti Atom is at the very top. It's a mind blowing piece of gear, one of the best-designed electronic products we've ever used. Now, there's a Headphone Edition: the same brilliant package, with its full-color screen and prominent volume wheel, only with an added headphone amp.
On the surface, this should be a slam dunk, right? And there is no question that the design and usability remain outstanding. Thing is, though, the Uniti Atom always shone brightest when combined with other products, including an external amplifier. It was very easy to integrate into a headphone system with a separate amp already, and the addition of one here at such a comparatively high price is something that gives us pause. There's no question that is a terrific product, but at $3,295, is it better than the Ferrum Oor? Or the Woo Audio WA7 Fireflies (3rd Gen)? We love the idea, but it does feel a little like a cash grab. In addition, the sound doesn't quite match up to similarly priced amps, like the LTA microZOTL MZ3. Our conclusion: we love the experience, but there are better options available.
See the Naim Uniti Atom Headphone Edition
 

Category: Desktop / Solid-State
DAC: No
Recommended Headphone Impedance: 16-600Ω
What We Like: Filters that make a real difference, super-fast and simple operation.
What We Don't: Wobbly buttons make for frustrating controls.
The UK's iFi Audio are never afraid to try something new, and the Zen CAN sticks to that. It's a balanced amplifier with a brand-new shape that is really eye-catching and distinctive, and will look fantastic on your desk. The biggest draw here are the filters. 3D increases the soundstage, while XBass does exactly what you think it does. Both work very well indeed, and in our opinion, gave a real depth and detail to the sound. Very few amps in this price range have selectable filters, making the Zen CAN fairly unique. It also happens to deliver huge power, meaning that even difficult headphones can be driven quite happily.
One of the most annoying parts of the iFi Audio Zen CAN, however, is the build quality. The buttons on the front are universally wonky, wobbling in their sockets whenever you try to use them. That's a real shame, and given how high the build quality of something like the $79 Schiit Magni is, it's a real black mark. We like the sound of the Zen CAN, and we adore the filters. But the build quality really needs a boost before we can place this amp any higher.
See the iFi Audio Zen CAN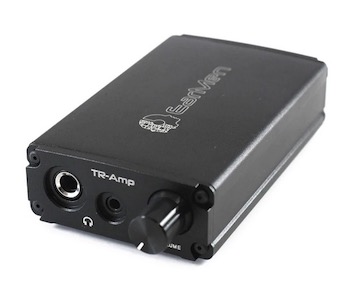 Category: Portable / Solid-State
DAC: Yes
Recommended Headphone Impedance: 16-600Ω
What We Like: Long-lasting battery and MQA functionality make the TR-Amp ideal for on-the-go listening.
What We Don't: Other amps beat it for sound quality.
EarMen aren't a super well-known brand, but they have serious pedigree, coming direct from the folks behind Auris Audio. The TR-Amp, their first pass at a headphone amp, is an interesting little number. Not only does it have 10 hours of battery life, but it boasts a DAC capable of decoding MQA audio from Tidal. That's something that other portable amps on this list, like the FiiO BTR-5, don't offer. If you like your high-res audio to come with you when you leave the house, then this handy little red powerpack is worth looking at.
Our biggest issue with the TR-Amp is the sound quality. It's neutral and balanced, with a slight hint of sweetness on the top end, but it simply doesn't sound as good as the FiiO amp mentioned above. While we think the TR-Amp deserves a spot on this list, thanks to its long battery and MQA capabilities, it has a long way to go before it can really hang with the big dogs. With that said: absolutely keep an eye on EarMen. We expect big things.
See the EarMen TR-Amp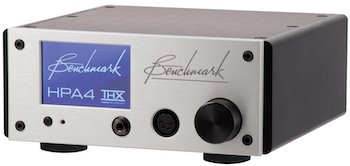 Category: Desktop / Solid-State
DAC: Yes
Recommended Headphone Impedance: 16-600Ω
What We Like: Lots of power, redesigned interface.
What We Don't: Less-expensive amps on this list are better.
The Benchmark HPA4 is a surprisingly enjoyable amp. Surprisingly, because Benchmark make some of the most complicated and finicky audio equipment available. But they started the HPA4 with a blank slate, and we think it paid off. The designer, Michael Siau, built the amp around a glorious touchscreen, which gives you everything you need in a single place. And with three watts into 32 ohms, the HPA 4 can power just about any pair of headphones. We tested this with about five or six different models, including the Focal Utopia and Meze Audio Empyrean.
The main issue we had with this headphone amp is that, while the HPA4 may be a lot of fun, it doesn't do anything particularly special, or deliver a better experience than other, slightly less expensive amps. The Woo Audio WA11 Topaz, for example, may not have a touchscreen, but we think using it is a much better experience. It's also far more versatile, in the sense that it's entirely portable. The HPA4 absolutely deserves a spot on this list, but it's not our first choice.
See the Benchmark HPA4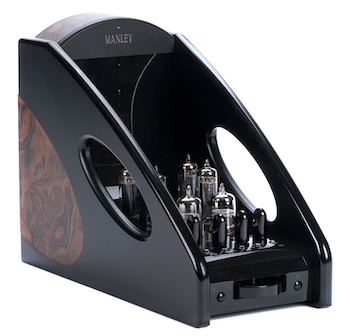 Category: Desktop / Tube
DAC: No
Recommended Headphone Impedance: 12-600Ω
What We Like: The best tube sound we've ever heard.
What We Don't: Hideously expensive.
Can you overdose on tube sound? After hearing the Manley Audio Absolute, we're pretty sure the answer is yes. It's too much - way too much. The Absolute's sound is the equivalent of a duck confit with foie gras, followed by molten chocolate pudding: a meal so rich and decadent that it leaves you groaning in both pain and pleasure. It ladles on the tubey goodness like a chef dumping butter into a sauce. The sound is absolutely extraordinary, and the Manley Audio Absolute has no problem driving just about any pair of headphones, including the most demanding planars. It also looks absolutely outstanding, and the range of tone controls mean it's capable of surprising delicacy.
We had huge debates about whether or not to make the Absolute or the LTA MZ3S our pick for Best Tube Amp. In the end, the Feliks won, but only by a little. For all its qualities, the Manley Audio Absolute is ridiculously expensive, and will most likely be bought by only the most devoted and deep-pocketed of headphone fans. The high price tag puts it out of reach for most people, and although the Feliks is still quite expensive, it offers significantly better value. We adore the Manley Audio Absolute, and have seriously considered selling a kidney to own one, but that gorgeous tube sound comes at too high of a price for most.
See the Manley Audio Absolute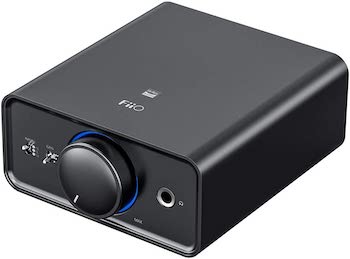 Category: Desktop / Solid State
DAC: Yes
Recommended Headphone Impedance: 16-600Ω
What We Like: Terrific DAC section, solid functionality.
What We Don't: Slightly lacking when used as just an amp.
FiiO are primarily known for their portable offerings, like the BTR5 above. But we recently got to hear the desktop K5 Pro amp, and we think it's worth looking at if you want a slightly more traditional alternative to something like the Geshelli Labs Archel2 Pro. The design is basic, but clean, and we love the functionality. The included DAC is the powerful AKM AK4493 chip, which does a solid job of converting audio, and we think it gives the K5 Pro one of the better sound signatures in this particular price range.
However, this changes when you use the FiiO K5 Pro is a simple analog amp. Without the great DAC to back it up, the sound loses its edge, becoming a little fluffy and unfocused. That could be an issue if you use an external DAC; while we found that the amp paired well with the ACs from the likes of iFi and AudioQuest, we also found less flattering pairings. Ultimately, the K5 Pro is a solid, high performing desktop amplifier that isn't quite as complete a package as we would have liked.
See the FiiO K5 Pro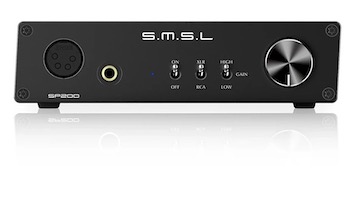 Category: Desktop / Solid-State
DAC: No
Recommended Headphone Impedance: 16-600Ω
What We Like: Transparent sound, lovely switches.
What We Don't: Low gain doesn't quite do what it says, lack of preamp outputs, build issues.
The SMSL SP200 THX AAA-888 reflects a big trend in headphone amps: devotion to absolute neutral sound, without any coloration. While it is made by a different company, it's a sibling to the more expensive Drop + THX AAA 789, above, using the same amplification tech. Good things first: if you like transparent sound, you are going to adore this amplifier, which lets you experience at a neutrality for a very affordable price. We also think the switches on the front are fantastic. They recall the power switch on the top-ranked Schiit Audio Magni, and feel great to use.
Unfortunately, the SMSL SP200 THX AAA-888 has too many issues to recommend over other amps. If you use IEMs, you'll be frustrated with the low gain setting here, which feels like it doesn't quite bring out the best in your buds. There are no preamp outputs at all, meaning you will struggle to integrate this amp into a larger system. And while we love the switches, the cheap feeling volume knob and the overall poor build quality are frustrating. While the SP200 has its merits, it also has a lot of flaws. Interesting note: the 888 suffix is there because eight is a lucky number in China, where this amp originates.
See the SMSL SP200 THX AAA-888

And For DIY Enthusiasts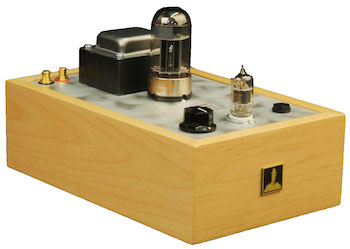 Category: Desktop / Tube
DAC: No
Recommended Headphone Impedance: 3-600Ω
What We Like: Unreal clarity and definition - especially when paired with the right pair of headphones.
What We Don't: Not for those who dislike DIY!
Normally, we steer clear of DIY products on this site. The Bottlehead Crack is the exception. It has a legendary place within the headphone community, and with good reason. The Crack ships ready to be assembled, with detailed instructions, and only requires a soldering iron to build. It doesn't really deserve a spot on the main list - it's kind of in a class of its own - but if you have the adventurousness to build it, you'll unlock headphone perfection.
The classic pairing in the headphone world is a Bottlehead Crack with a pair of Sennheiser HD600s. The result is extraordinary, the kind of thing that will make your jaw hit the floor. Sumptuous detail, rich and engaging bass, and stunning dynamics - all of them a few solder beads away. If you can afford it, it's also well worth shelling out for the Speedball upgrade, which will jack the sound quality even more. That will take the total cost to around $414. Honestly? Whichever one you choose, the Crack is a fantastic project, and we think it's earned its place on this list.
See the Bottlehead Crack 1.1 OTL
 
Headphone Amps Comparison Table
*DAC = Digital-to-Analogue Converter
**RHI = Recommended Headphone Impedance
***WPC = Watts Per Channel
****Subject to Location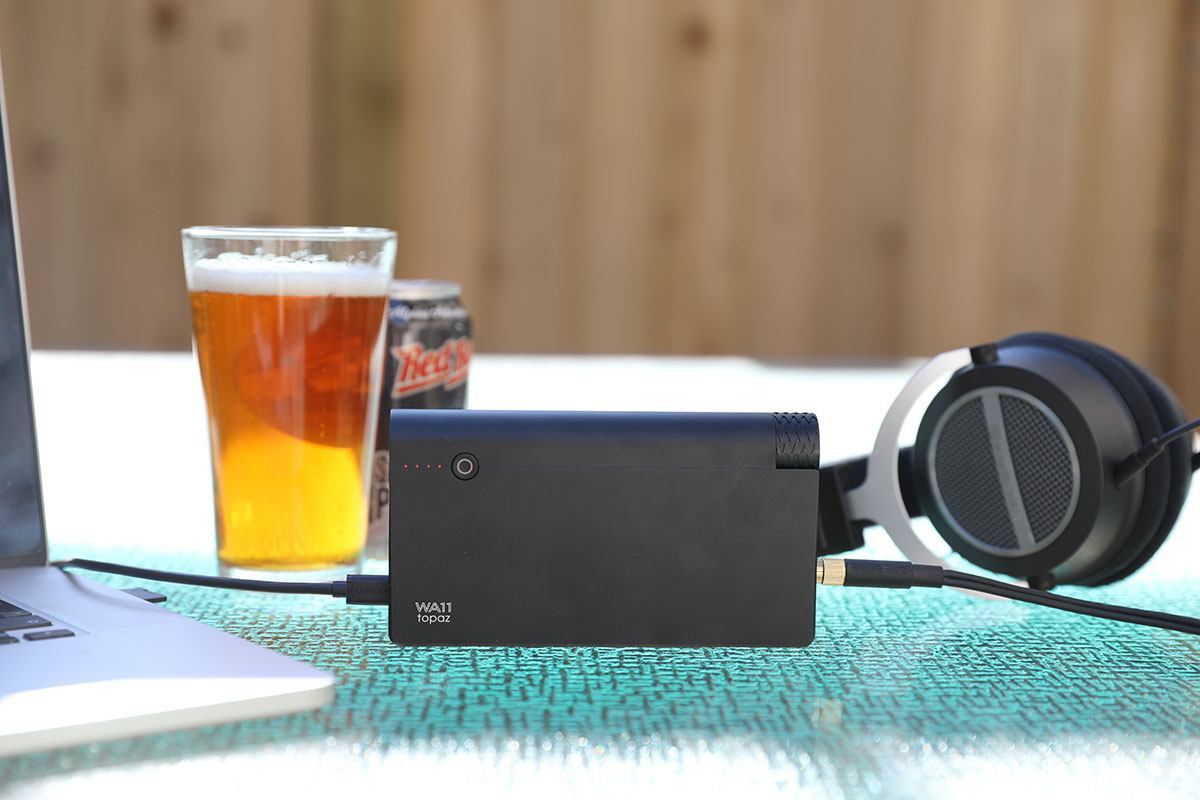 Headphone Amps Buying Advice
Why Do I Need a Headphone Amp?
Here's the thing. All headphones need them. They're speakers - just small ones that go on your head - because they are speakers, they require amplification in order to get the sound to a level you can actually hear. The reason that most cans aren't actually used with external amps, and instead just plug straight into your iPhone/PC/Mac/iPad/whatever, is because these devices actually contain their own miniature amps. The reason you'd choose an external one is because these existing ones are a little bit under-powered, with stock components that aren't really doing your music justice. They'll get the job done, but you'll get a much better results if you hand the amplification duties over to something purpose-built for it.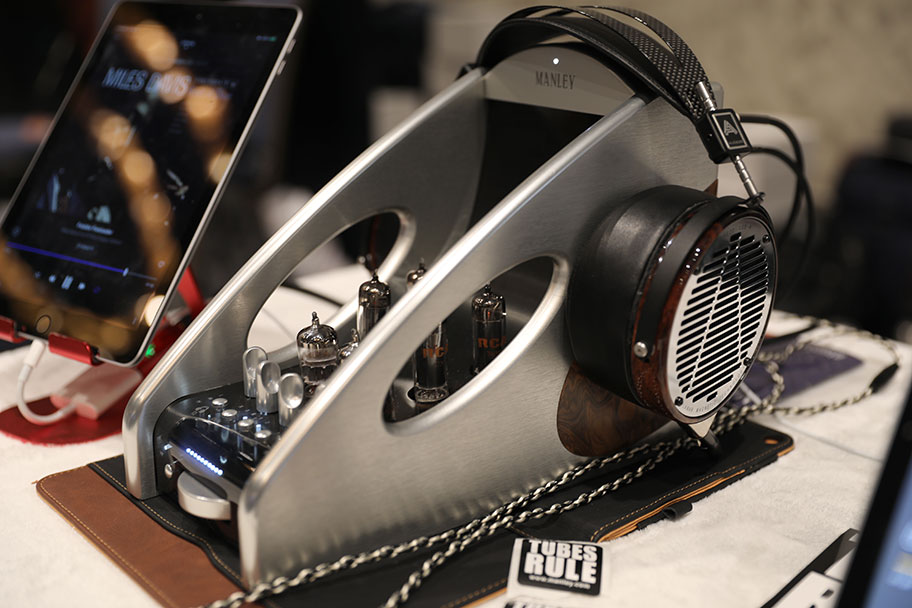 Most of these take the form of a box, designed to fit between your music source and your headphones. You simply plug your headphones in, then plug the amp into your computer or music player or turntable or whatever (maybe inserting a DAC along the way, which is something we'll talk about below). In this way, the signal gets pushed through the amp before it reaches your ears, and the result, in theory at least, is warmer, richer, more powerful sound. It's not just the sound is louder; is that the sound will be better at high volume levels, with minimal distortion. (Important note: we don't actually recommend you listen to music at super high volume levels on your headphones, as this can really mess up your hearing, but that's the general idea). The components inside a headphone amp – which usually consist of some combination of valves, tubes and other analogue elements – help strengthen, or amplify, the signal to the miniature speakers on either side of your head. This strengthening colors the sound and emphasizes certain frequencies, which is why sound pushed through a headphone amp comes out sounding a hell of a lot better than it was before. (As a general rule, you won't need one of these if you have a pair of noise-canceling headphones, which have and require their own internal amps. Beyond that, we can't recommend buying one enough.)
The more expensive the pair of headphones, the more likely you are to need one of these. This is for two reasons. First, expensive headphones with excellent sound quality have a way of exposing the deficiencies of the audio source (for example, that compressed MP3 on your iPhone) and second, it is actually better for the headphones. And since we're talking about headphones, you're definitely going to need some - no point buying a great amp if you don't actually have cans to go with it, right? Try these high-end models.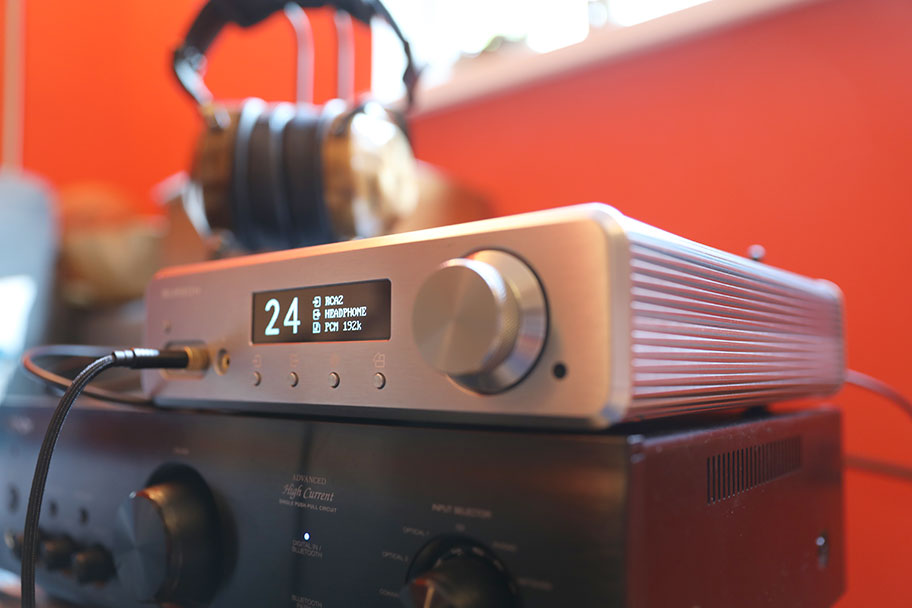 Do More Expensive Amps Mean Better Sound?
Generally? Yes. The more money you pay, the more likely you are to get an amplifier with a set of components that treats your sound well. However: this is not a hard and fast rule. While we want you to have the best possible sound, we caution you against using price as a benchmark for picking your amplifier. Example: one of the best amps on this list, the Rupert Neve Designs RNHP, is almost a quarter of the price of something like the Burson Conductor 3R. On paper, the Burson is the better amp…but paper ain't your ears, and we know which amp we'd save from a burning building.
While expensive amps do tend to have better sound, they are unlikely to be portable, and can be very bulky. They might also have fragile components, like tubes, that have a relatively high failure rate. Secondly, when you're looking to buy, paying more means you might be paying for features you don't need. If you aren't interested in something like a bass boost function, and an amplifier includes it, then it may be worth your while looking elsewhere for a more simplified model.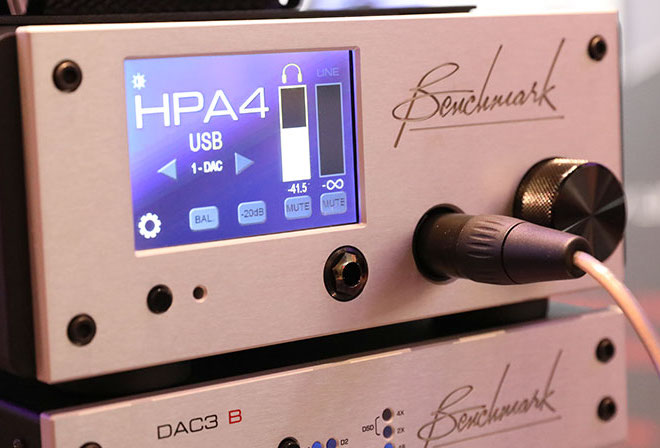 Headphone Amp Types: Tubes vs. Solid State vs. Hybrid
This refers to the inner circuitry of your chosen model. It's actually quite a big decision that you need to make, although it's not as intimidating as you might think. It's all about the kind of sound you want.
 
Tubes
Or vacuum tubes, or valves (as they are variously called) are those glowing glass cylinders you see on the Bravo Audio V2 or the Woo Audio WA7. They form part of the audio circuitry by letting electrons burn off in a vacuum chamber. A perfect example of this kind of amp: the LTA microZOTL MZ3. It's a big, ballsy amplifier that demands you fully immerse yourself in the intricacies of tubes, understanding what driver and power tubes do, why some tubes work while others won't, and how different tubes affect the sound. It's a demanding but rewarding amp, and we adored it. A tube amp can be identified by - and sorry if this sounds obvious - the giant glass tubes in or on top of it. There's usually a giant, boxy power supply at the back of the unit, too...
Tubes can be a huge amount of fun, and can give you a never-ending project that will leave you with a whole rack of versatile, gleaming tubes (hint: a little polystyrene works well for storing them - just stick them in pin-side down!) However, there are some caveats before you get involved. Firstly, any system with tubes is going to give your sound a rich, warm, analogue flavor that we guarantee you will find completely addictive. We know. We've been there. Secondly, any system with tubes is going to be temperamental. Tubes break, short-circuit, or just generally don't perform as advertised. They will inevitably need to be replaced. This isn't too common, but it's a foible that you need to be aware of.
Thirdly, any system with tubes should allow you to perform the arcane practice of 'tube rolling', or quite literally replacing the tubes with different ones in order to alter the sound. You can spend hours, and a lot of money, doing this. We not going to go into the process of finding and choosing different tubes, mostly because that would entail us explaining the difference between Russian and Chinese tubes, and getting into the intricacies of the nomenclature, and neither you nor we have time for that. Bottom line: tubes rock.
 
Solid-State
These models don't use tubes. Instead, they use more traditional circuitry to do the job. While they don't have the warmth and character of tubes, they are known for being reliable, and for transmitting sound that is accurate, sharp and detailed. Perfect example: the FiiO K3, a pocket-sized amp that is fully solid-state.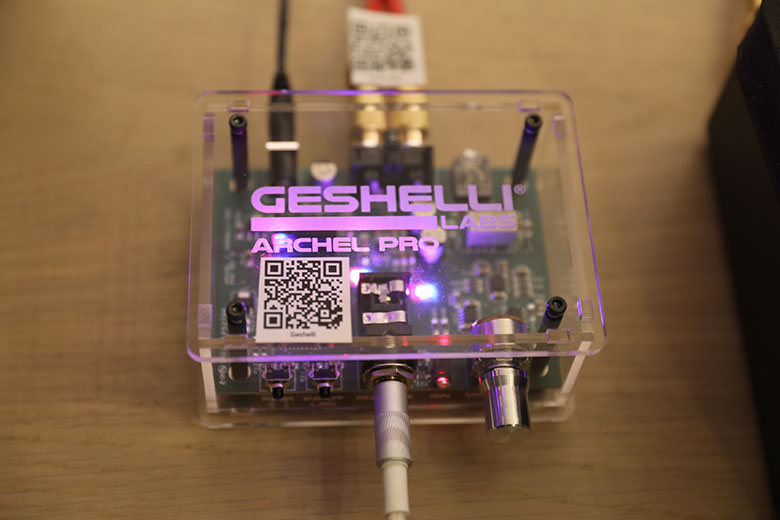 Hybrid Systems
These use both of the above types of innards, relying on tubes to provide the color and electronics to provide the power. We can't really advise you as to which of these three to pick, as it all comes down to personal choice. We used to have one of these on our list in the Schiit Mjolnir 2 - not a traditional hybrid, as it lets you stick in solid-state circuits in place of the tubes, but it's a good example nonetheless, and worth it if you want to experiment. We've replaced it with the Magni 3, which is a better amp overall.
One further point. We were kidding about the jargon here. Get anywhere into this particular product category, and you can be overwhelmed with it. Take for example the different classes of amplifiers. Class A? AB? D? G&H? Monoblock? Push-pull? Whuh? Fortunately, this is something you probably don't need to be too aware of, at least when you're just starting out. If you want to know more, there's a great guide here.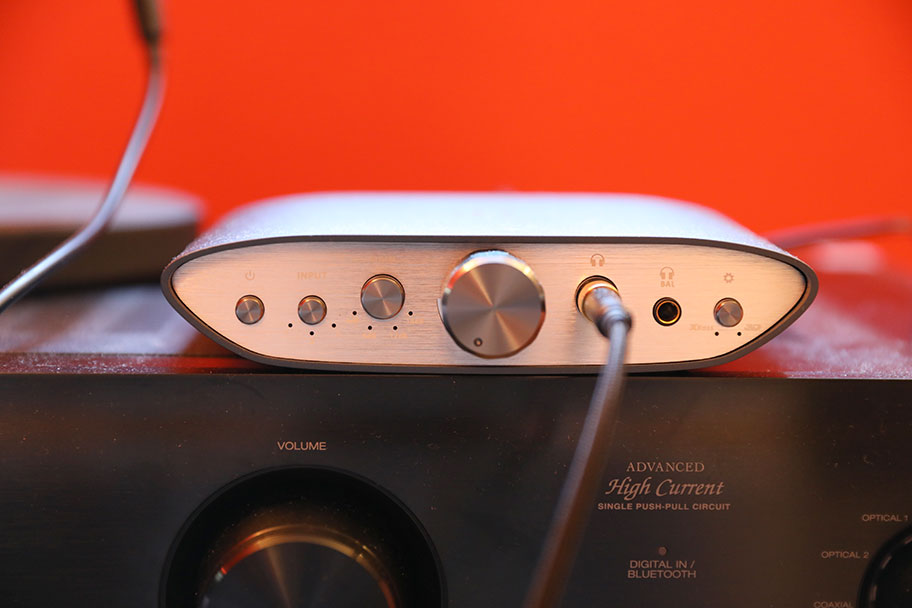 Impedance and Wattage Explained
Whoo boy. OK. These aren't too complicated to understand, but they do require a little bit of explanation. The short version: wattage is the amount of power an amplifier puts out, and impedance is the level of electrical resistance to that power. If an amp puts out 1 watts at 32 ohms, that means that a pair of headphones with an impedance of 32 ohms (Ω) will be taking one watt of power. The good news: wattage and impedance are much less important for headphones than they are for, say, full-sized speakers. Most amps will have a range of compatible headphone impedance, and as long as your particular headphones fit inside this range, you're golden. That's all there is to it.
We've got a full explainer here, if you need more detail. But if you don't want to wade through it, you only really need to know the following. (And by the way, the explainer talks about speakers, but the content applies to headphones too).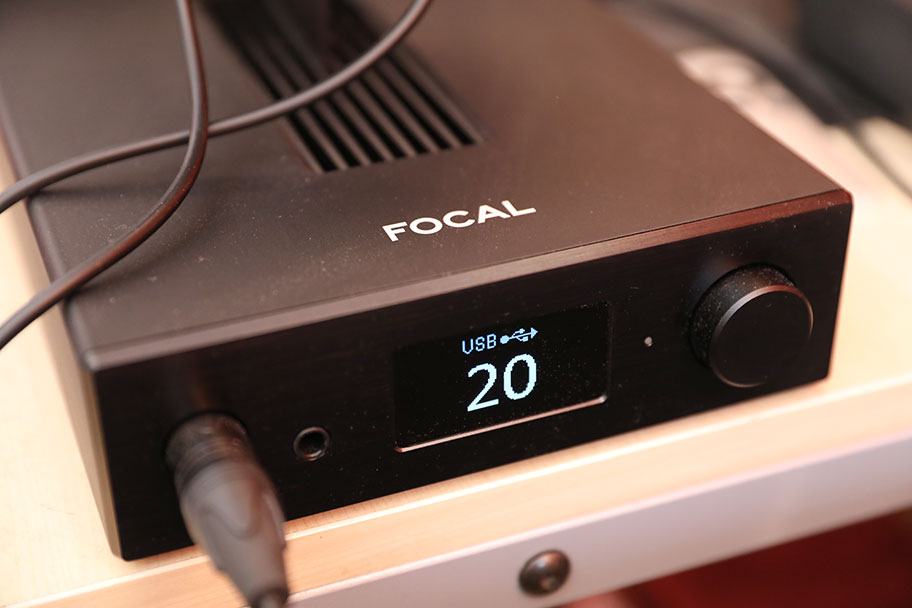 Headphones and Amp Matching Explained
As mentioned, all you need to do is look up the impedance of your headphones, which will be readily available on the spec sheet that comes with them, or on the manufacturer website. Then, look at the recommended headphone impedance stat for your chosen amp. We've actually listed these for the models above, where they're given. As long as your headphone impedance falls in the given range, you'll be fine. It's true that some manufacturers don't give this range. But to be honest, any of these amps will quite comfortably drive a pair of headphones in the 16-300 ohm range, and most contemporary headphones - with the exception of $10 earbuds - will play nice with most headphone amps.
In fact, we're going to go a little further. There are those who advocate matching amps and headphones based on sensitivity, and how much gain you need to give the headphones to get them to an acceptable volume. We say: it isn't worth it. All the amps on this list will be able to drive almost any decent pair of headphones to a suitable volume, and if you need it to go louder, you're probably going to damage your hearing a little anyway. It's far more tricky to match amps and speakers than it is to match amps and headphones, so our take is to simply pick one of each that you like, and see what they do together. Trust us, nothing is going to explode. And if you really just want a quick way to match amps to headphones, without worrying about the details, someone built a truly fantastic tool to do just that.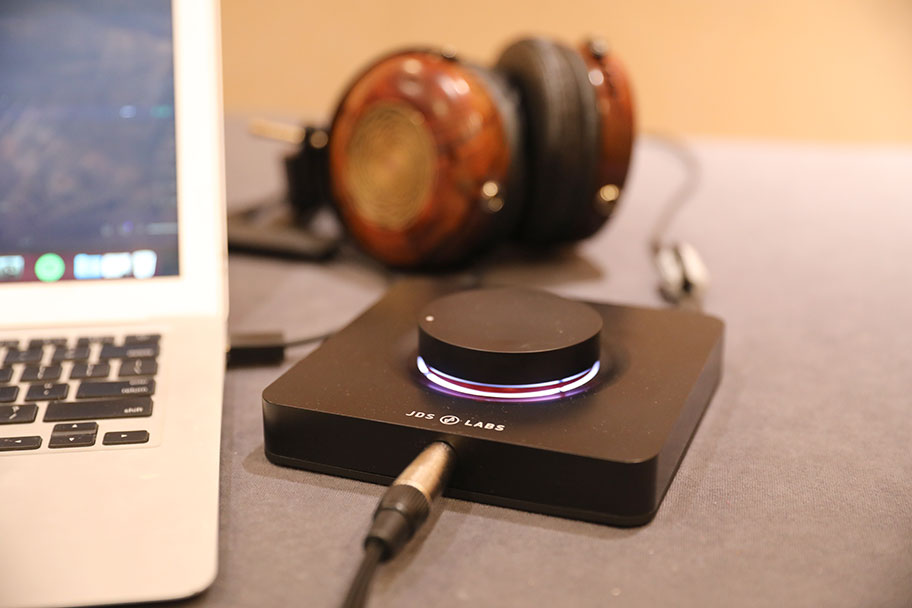 DACs Explained
In short, a Digital-to-Analog Converter. Yes, you need one. Before sound goes from your computer or smart phone to your ears, it has to be converted from digital ones and zeros to actual audio you can hear, in the form of sound waves in the air. To do this, you need a DAC. Most players will already have this built in, which is why you can listen to music out of your computer speakers, but the quality isn't very good. We highly recommend offloading the task to an external DAC.
Quite a few of the models in this list will have one installed already, so you shouldn't have to worry. Even if you do have to pick up a separate one, you can get some very good ones for not a lot of outlay. Here's a full roundup of the best DACs on the market right now.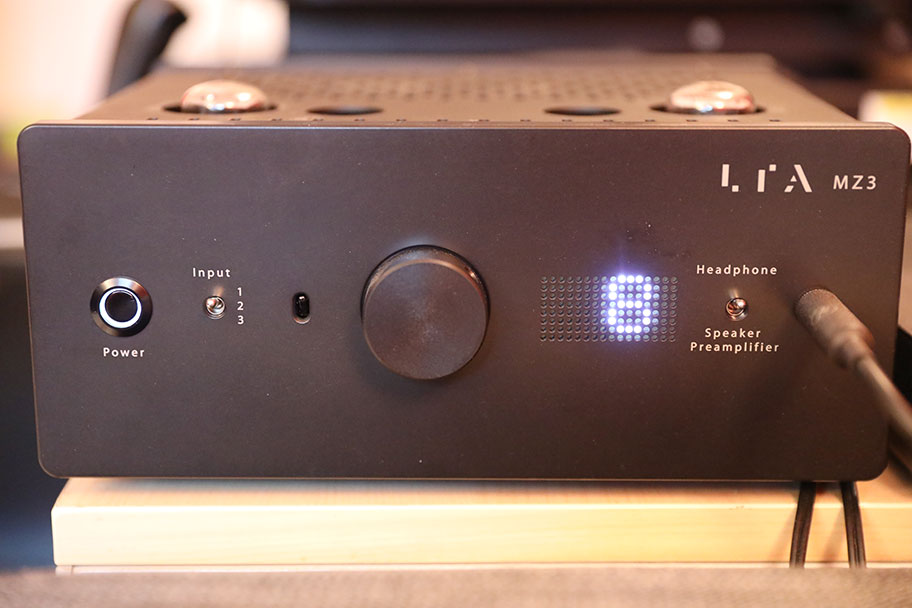 Portable vs. Desktop Headphone Amps
Deciding whether to make your headphone amp portable, or whether to stick to a desktop version, is actually surprisingly complicated. Each has their own pros and cons, and it's worth taking a minute to think about what you want from a headphone amp.
The biggest advantage to portable headphone amps, like the FiiO K3, is that they are portable - obviously. You can take them with you, and use them to augment your phone, or your DAP. They are usually lightweight - the BTR5, above, is under 1.6oz. The downsides, however, need thinking about. You don't see a significant drop in power - we've never had an issue powering even demanding headphones with the BTR5. But what you do see is a reduction in the number of inputs and outputs, and possibly audio formats as well. And of course, you'll need to worry about battery life. A portable amp is definitely worth considering if you have a pair of in-ear monitors (IEMs).
A desktop headphone amp, like the Monoprice Monolith Liquid Platinum, sacrifices portability for functionality. You get a wealth of inputs, increased power, and a much more robust frame. You'll also almost never see portable tube amps, which means desktop amps are the ones you need to go for if you like swapping out tubes. There are some exceptions, like the Woo Audio WA8 Eclipse, which is one of the few portable tube amps available. But you'll pay dearly for the privilege - the Eclipse costs a staggering $1,800. Ironically, portable headphone amps almost always include a DAC, while desktop amps sometimes don't. Either way, you'll need to think about what you want from an amp before making a call on desktop or portable.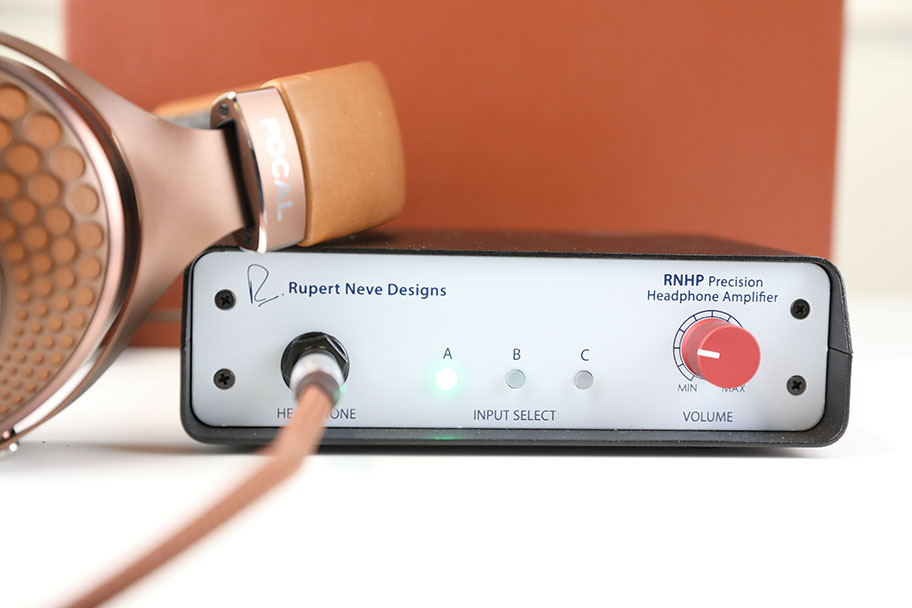 Headphone Amps vs. Stereo Amps 
The difference between these is relatively simple. Headphone amps power headphones, and stereo amps power speakers. Really, that's kind of all there is to it. Except: not quite. While most headphone amps won't be able to power speakers by themselves – they simply don't have the output wattage that these bigger beasts require – there are several stereo amps that have headphone amps included. After all, if you have an amplifier that generates tons of power, it's no hardship to simply insert a headphone jack and tell the interior switching circuitry to dial down the power a little bit. So, you know, you don't end up exploding a pair of speakers that are right next to someone's ears.
There is absolutely nothing wrong with listening to headphones this way. And if you find yourself switching between headphones and speakers, it can be a very easy option. But for our money, we think that dedicated headphone amplifiers provide better sound. The amp circuitry isn't tacked on as an afterthought, which is the case with so many stereo amps these days. If you can afford to buy two separate amps, definitely do so. One trick that headphone amps do have is that they are often able to act as preamps, sending the audio signal to a power amplifier without boosting it further. That way, you get the advantage of their interior circuitry, while using the power amp to provide the grunt for your speakers.
 
3.5mm vs. 6.3mm Connections
Very obviously, you need to connect your headphones to your amp. To do this, you will commonly encounter three different types of ports. They all function the same way, with very subtle differences. 3.5mm is the most common. Any widely available headphone - think Apple, Beats, Monster, Skullcandy - will have this, a tiny plug that connects to most phones. Headphone amps, and high-end headphones, tend to favor 6.3mm connections, the jacks of which are bigger, chunkier and longer. The reason for this, in theory, is that the increased surface area of the 6.3mm jack allows for slightly finer connections, corrodes less easily, and is much harder to bend.
You can readily buy adapters that switch between the two, for no more than a few bucks at your local electronics store, and the differences between them are so minimal that you can consider them functionally identical.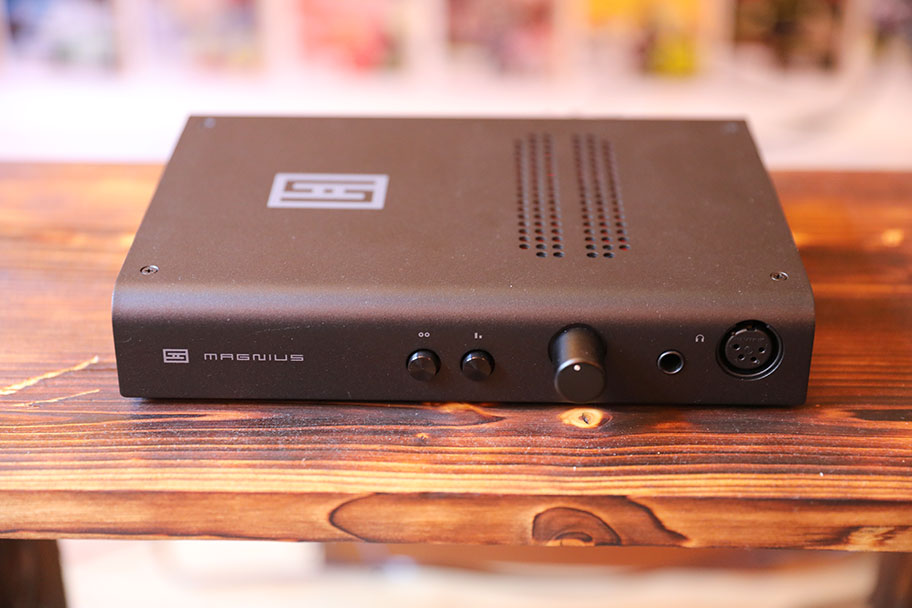 Balanced vs. Unbalanced Connections
This is more a topic about cables than anything else, but given that you're going to need to plug things in with your amplifier, it's worth knowing the difference between balanced and unbalanced connections.
A cable that is unbalanced is one that has two wires inside its sheath: a ground wire, and a signal wire. The signal wire does the audio processing, sending the sound along to the next piece of equipment in the signal chain (your headphones, for example) while the ground wire act as a bodyguard, protecting it from any weird electronic interference. Your 6.3mm jack cable? Your RCA? Most standard headphone cables? Unbalanced.
Balanced cables, on the other hand, contain two signal wires along with the ground wire. While they do function the same way as unbalanced cables, in that the roles of each type of wire don't change, they are built to work with the converters that they will be connected to at each end. Those converters – and we're trying not to get overly technical here – rely on information in the signal wires to cancel out distortion. In theory, then, balanced cables mean your audio will have less distortion in it. XLR cables – the ones with the chunky, circular male/female connectors - and some 6.3mm cables are considered balanced. Plenty of amps on our list, including the Manley Audio Absolute, include these connections.
So on balance – ha ha – you'd prefer to go for balanced over unbalanced cables. Right? Well, maybe. Firstly, balanced cables, and the equipment they connect to, are always far more expensive then unbalanced ones. Secondly, the difference between the two is extremely subtle, really only becoming audibly apparent when cables stretch over long distances. Ultimately, this is a decision you make based on your budget and your listening set up, but don't be too stressed-out if you can't afford balanced connections.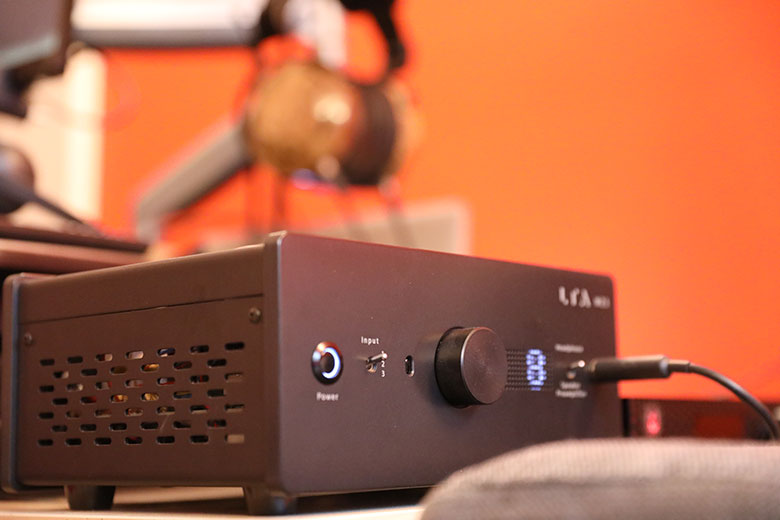 Electrostatic Amps Explained
Electrostatic headphones, if you don't know, are a special (and usually very expensive) type of headphones that use force applied to an ultralight film to create the sound. The audio quality is predictably fantastic - but they require special amps to drive, and those amps are often heavyweight, audiophile-only gear that will mystify anybody not involved in the audio world. Also, they cost the earth.
We thought long and hard about whether to include models like the Sennheiser HE1/Orpheus and HeadAmp Blue Hawaii SE here - we did previously. But they're electrostatics, and we think they belong on their own list, which is coming soon, along with a collection of Stax / Sonoma Acoustics / Koss cans - you know, the good stuff. For now, we're going to keep these to dedicated amps (rather than headphone/amp combos), and we're going to keep them traditional amps; in other words, ones which power dynamic or planar headphones.
Back To Our Headphone Amp Picks Back To Our Comparison Table
Learn More About Headphones