Earbuds have become the most convenient way to enjoy music or movies. Whether you go for traditional wired, or completely wireless, you'll never find a more simple way to get connected. However, there are quite literally thousands of earbuds available, and if you want to get yourself a pair you'll love, picking one could be a daunting task. Unless you've got us. In which case, it's easy. Worth noting: throughout this list, and the subsequent buying advice, we'll use the terms in-ear monitors, or IEMs, and earbuds interchangeably. For our purposes here, they mean the same thing. For more background information on earbuds, see our comparison table and buying advice below the picks.

Best Overall Earbuds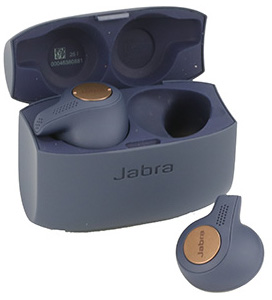 Category: True Wireless
Battery Life: 15 Hours
Smart Assistant: Google, Alexa, Siri
What We Like: Terrific sound, intuitive, great for both workouts and day-to-day use.
What We Don't: Case can be a little fiddly.
Why are the Jabra Elite Active 65t the best pair of earbuds out of the thousands currently available? They are really, really good at almost everything, and offer the result at a very attractive price. True wireless earbuds – where there are no wires connecting the buds – are still in their infancy, but there's a real sense that Jabra have a handle on what makes a great pair. The Jabra Elite Active 65t feels like a culmination of everything the company knows about creating audio gear, and it's an easy top choice for us.
What really impressed us with the Elite Active 65t, more than anything else, was how easily they moved between different situations. They were perfectly at home in the gym, on a commute, or working in an office. Their discrete build helped, and although the Elite Active 65t don't magnetically attach to the charging case, like the less-expensive Apple AirPods, below, the additional charges the case provides proved super helpful. The sound quality was excellent - although not quite as good as that found on the $199 Bose Soundsport Free. That's not a huge issue, as the Jabras beat the Bose in so many other areas. More importantly, they feel like they should cost a lot more than they do; $190 is pretty low to pay for the amount you get. These earbuds hit almost every mark, and we unhesitatingly recommend them...Read our in-depth review
See the Jabra Elite Active 65t
 
A Close Second (And $60 More)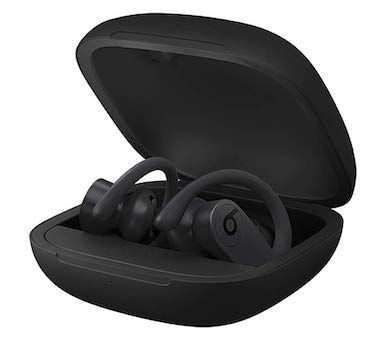 Category: True Wireless
Battery Life: 24 Hours
Smart Assistant: Siri
What We Like: Very good sound, superlative design and controls, huge battery life.
What We Don't: Volume issues, large charging case.
We never in a million years thought that we'd put a Beats by Dre product here – historically, their output has been awful. But the Powerbeats Pro true wireless earbuds are genuinely exceptional. Not only do they offer balanced and clean sound quality that is surprisingly nuanced, but the design is impeccable. The Powerbeats Pro are easy-to-use, with clear controls, and offer huge battery life. At 24 hours, only the Apple AirPods can compete with them.
The Powerbeats Pro lose out to the Jabra Elite Active 65t because those headphones are less expensive, with better sound quality, and are significantly better for working out. And as good as the Powerbeats Pro are, they do have some significant downsides. The soundstage is virtually non-existent, which is a pity, and the charging case is one of the largest we've seen. While that's not necessarily a huge problem, it could be a factor if you habitually slip your charging case into a pocket. Despite these issues, we came away genuinely impressed from our time with the Powerbeats Pro. For the first time ever, we can't wait to see what Beats by Dre does next...Read our in-depth review
See the Beats by Dre Powerbeats Pro
 
Best Budget Earbuds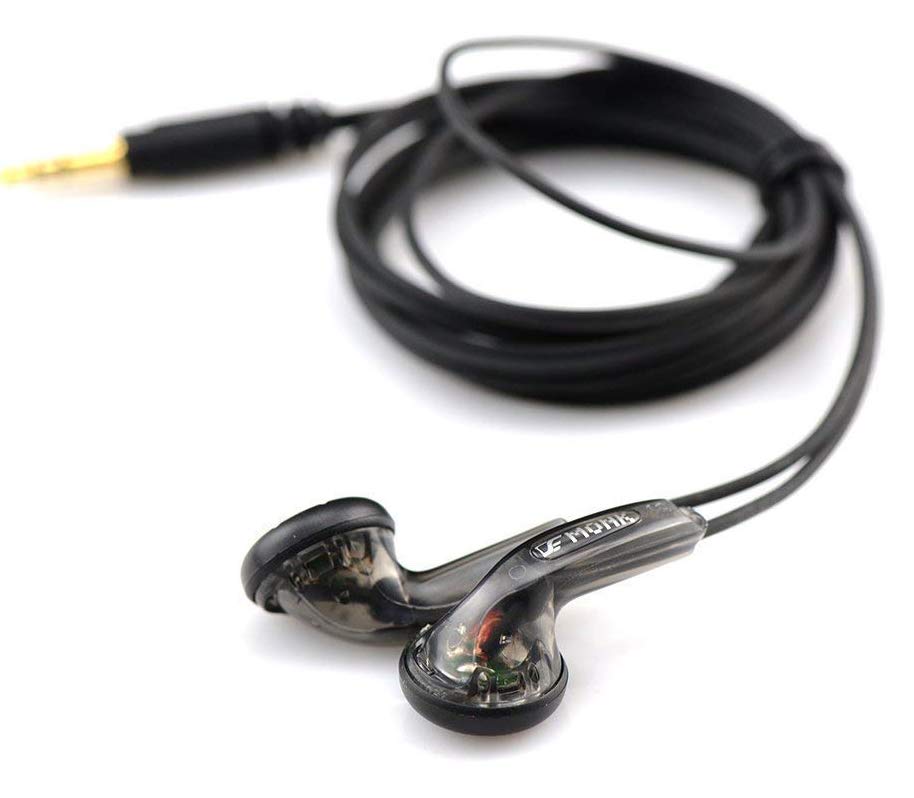 Category: Wired
Battery Life: N/A
Smart Assistant: None
What We Like: The sound you get for the price is off-the-charts good.
What We Don't: Flimsy build, almost no modern technology whatsoever.
You read that price right. We didn't leave off a zero, we promise. The dirty little secret about the world of in-ear headphones is that the super-cheap ones can, on occasion, beat out models nearly twenty times the price. Take it from us when we say that nothing – but nothing – has surprised us more than the VE Monk Plus. They are considerably better, in just about every way, than something like the $180 Jaybird Run XT. We would pick these over those any day. Listening to the Monk Plus for the first time, with expectations set firmly at zero, is a startling experience. The sound feels open and detailed, with a level of realism that other earbuds can't even hope to match. Admittedly, they can't beat models like the Powerbeats Pro, which sound even better, but they more than hold their own.
Of course, there are downsides. There's almost no modern technology to speak of – you don't even get controls on the cord - and the build is predictably plasticky. Then again: so what? If they break – and ours haven't yet, despite being knocked around in a dozen different backpacks and coat pockets – you can just buy another pair. The VE Monk Plus are comfortable, sound absolutely brilliant, and cost less than what you spend on your lunch break. You should buy them just on principle.
See the Venture Electronics VE Monk Plus
 
Best High-End Earbuds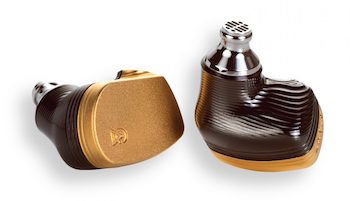 Category: Wired
Battery Life: N/A
Smart Assistant: None
What We Like: Ridiculous sound quality.
What We Don't: We aren't wild about the looks.
Portland's Campfire Audio are known for provocative, fun earbuds that excel in both design and sound quality. Their latest, the Solaris, are no exception. We aren't huge fans of the ribbed, two-tone look, which has nothing on their all-green Andromedas, but the Solaris win us over in just about every other way.
Take the sound. It's not as bass-heavy as the Andromedas, but is far more subtle, with refined and careful placing of instruments. The Solaris juggle clarity and warmth well, and if you want power, these sensitive in-ears can easily provide it. The drivers are a mix of dynamic and balanced armature - a combo which works well in in-ears - although you won't find it in less-expensive models, like the Venture Electronics Monk Plus. This balance is a winner for us, and the fact that these fit like a dream is just the icing. If you want to go all out on a pair of earbuds, try the Solaris.
See the Campfire Audio Solaris
 
Best Earbuds for Running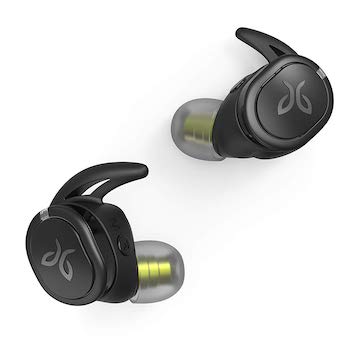 Category: True Wireless
Battery Life: 8 Hours
Smart Assistant: Google Assistant, Siri, Alexa
What We Like: Truly get the fit right.
What We Don't: Pathetic battery life.
It's hardly surprising that Jaybird would be the ones to solve the conundrum of true wireless earbud fit. The Run XT true wireless buds are outstanding in this regard. The problem we've always had with using true wireless earbuds for running is that they haven't stayed put – even the Jabra Elite Active 65t earbuds had us concerned. But the Run XT always felt locked in, and we think these are the first choice for anybody who enjoys an active lifestyle. It helps that they sound good and are reasonably-priced. They're fully waterproof, with an IPX7 rating, which means they can be immersed in water up to three feet deep for 30 minutes. No more excuses to skip the run on a rainy day.
If you like running marathons, however, you may want to go for the Jabras. The battery life of the Run XTs is a bit sad: four hours per session, with a single extra charge in the case, totalling eight hours. Compare that to the Jabras, which have 15 hours, or the Bose SoundSport Frees, below, with 10 hours. We love the Run XTs' performance and fit, but they are less than suitable for long-distance runners. However, they remain among the best active true wireless earbuds available, thanks to their stellar fit, decent sound, and affordable price.
See the Jaybird Run XT
 
Best of the Rest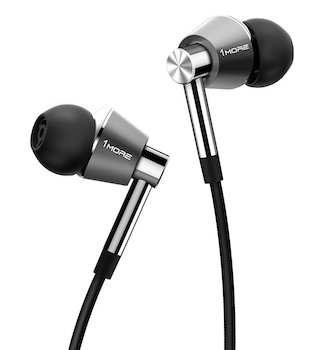 Category: Wired
Battery Life: N/A
Smart Assistant: None
What We Like: Incredible sound for the price.
What We Don't: Quite low-tech, finicky controls.
The 1More Triple Driver In-Ears don't have a ton of advanced features. They don't have Bluetooth, and the don't give you access to Google Assistant or Amazon Alexa. You know why we've put them in the top ten? Because for under $100, the sound and build quality are simply unbelievable.
We are talking rich, crisp, dynamic audio that will flatter any song or artist, and for $110 less than the Jabra Elite Active 65t. Not to mention the fact that this gorgeous sound is wrapped up in what looks and feels like a premium package. The value here is absolutely astonishing, and these remain one of the most astounding pairs of earbuds we've ever tested. Very obviously, they won't be of interest if you're in the market for wireless earbuds, or true wireless; the Jabras and Powerbeats Pro beat them because they offer so much, and do it all so well. But these are an absolute joy to use, and you owe it to yourself to hear them...Read our in-depth review
See the 1More Triple Driver In-Ear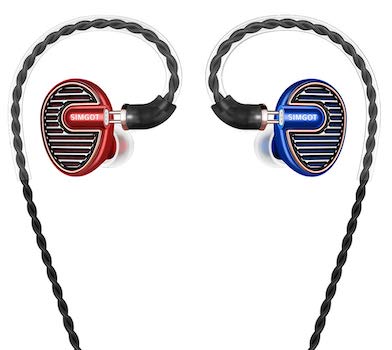 Category: Wired
Battery Life: N/A
Smart Assistant: None
What We Like: Crystal-clear sound with rich detail, luxury styling at an affordable price.
What We Don't: Lacks modern features.
Simgot deserved to be better known. Even we weren't familiar with them, but then the company sent us the EN700 Pro. Now we're huge fans, and will rave about them to anyone who will listen - including you, you lucky thing. The EN700 Pro are spectacular. Not only do they look really cool, with their all-metal outer grilles and braided cables, but they also sound hugely appealing. The audio quality is crystal clear and dynamic, with fantastic depth. And you get a staggering amount for your money, including a truly beautiful leather carry case. Compared to more expensive earbuds, like the Bose Soundsport Free, it's quite something.
We can't really justify putting these in the top five. As good as they are, and as much value as they offer, they lack most of the features that modern listeners demand. There are no controls, no wireless capabilities (obviously), and certainly no virtual assistant or in-line microphone. Obviously, it was a conscious choice on Simgot's part not to add these features, but it does narrow their market considerably. It means that these earbuds aren't really suitable for use on the go, although if you are prepared to sit down and take a little time with them, you'll find them hugely rewarding.
See the Simgot EN700 Pro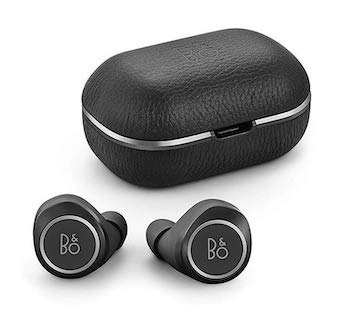 Category: True Wireless
Battery Life: 16 Hours
Smart Assistant: None
What We Like: Stunning sound, some of the best battery life on any earbuds.
What We Don't: Poor design, wonky touch controls.
The Bang & Olufsen Beoplay E8 2.0 are a perfect example of earbuds that do some things exceptionally well, and some things very poorly. Their flaws keep them out of the top five – but they definitely deserve to be on this list, thanks to their superb sound quality and battery life. The audio manages to strike a balance between detail and warmth, and the 16 hour battery life is among the best on this list. Only the Apple Airpods have more life, at around 24 hours.
However, you have to take the bad with the good. And perhaps calling the Bang & Olufsen Beoplay E8 2.0s' flaws 'bad' is a bit strong. They're more annoying than anything - plasticky design, and touch controls that feel fiddly and frustrating. The controls are better than those on the stupendously poor Sennheiser Momentum True Wireless, but not by much. However, the controls and the design of the Beoplay E8 2.0 aren't enough to torpedo the overall experience, which is quite decent. If you want a pair of high-end true wireless earbuds – something that sounds a little bit better than the $190 Jabra Elite Active 65t - then the Bang & Olufsen Beoplay E8 2.0 are the ones to go for...Read our in-depth review
See the Bang & Olufsen Beoplay E8 2.0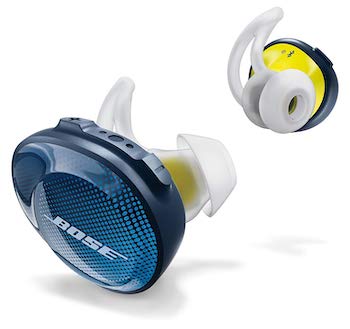 Category: True Wireless
Battery Life: 10 Hours
Smart Assistant: None
What We Like: Some of the best-sounding true wireless earbuds available.
What We Don't: Minimal battery life, not as waterproof as we'd like.
The Bose SoundSport Free have a superb sound. While they don't beat the Bang & Olufsen Beoplay E8 2.0, they are better than the Jabra Elite Active 65t on that score, and even go toe-to-toe with several other models on this list. We match them up against the $199 Periodic Audio Titanium - a model renowned for its tight, compact sound quality. The SoundSport Free also offer excellent call quality, making them perfect for chatting during your exercise routine or on the go.
However, they also have a couple of issues worth mentioning. With four hours of battery, and a piddly IPX4 waterproof rating (the Jaybird XT are IPX7), the Bose SoundSport Free aren't going to beat the other true wireless models on this list. The charging case does give you additional power, but these still aren't the true wireless earbuds to take on a long trip. In our opinion, they are easily beaten out by the cheaper Jabra Elite Active 65t, above. If you want a pair of true wireless earbuds for the gym, those are the ones you should go for. However, for a pair of comfortable earbuds that work for standard everyday use, these are a good choice.
See the Bose Soundsport Free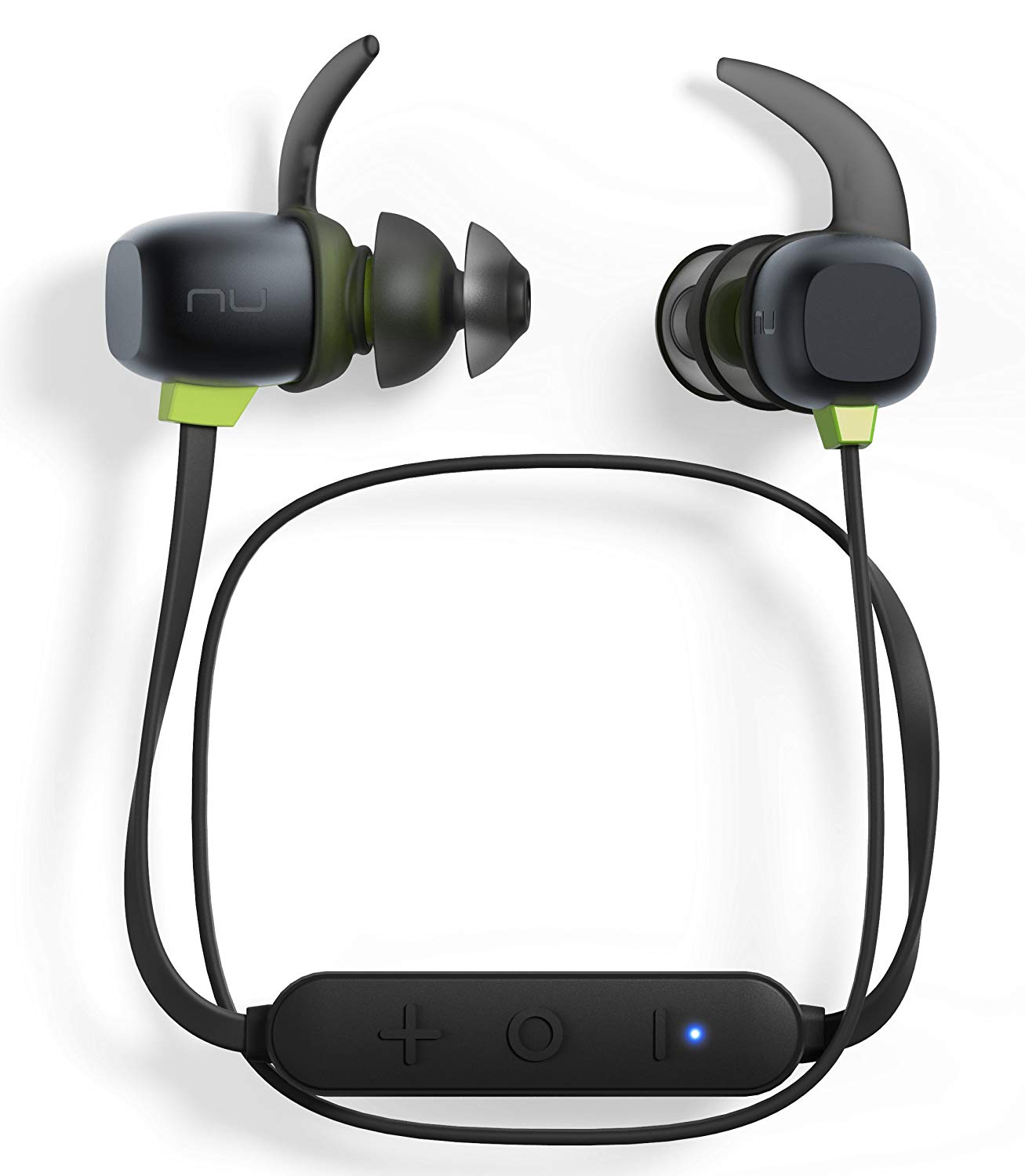 Category: Wireless
Battery Life: 8 Hours
Smart Assistant: Google Assistant, Siri, Alexa
What We Like: Very decent sound quality for the price.
What We Don't: They don't do anything spectacular.
These aren't quite as advanced as the Jaybird X4s, above. For one thing, the X4s have better waterproofing than the BE Sport4s - IPX7, compared with the IPX5 on offer here. But the BE Sport4s are cheaper, and if you know your earbuds aren't going to deal with heavy water immersion, you may want to spend a little less. The BE Sport4s aren't quite as good as the Jaybirds, but they still deserve their place here. At $79, they remain one of the better pairs of earbuds under $100, and we've had a lot of fun with ours.
You get a solid eight hours of battery life, and sound quality that feels very good for the amount of money you pay. The 1More Triple Driver In-Ears are better in this area, but aren't nearly as good in the gym. Ultimately, while these earbuds will do the job just fine, and offer good value, they don't quite offer enough to make it into the top five.
See the Optoma NuForce BE Sport4
 
Category: Wired
Battery Life: 13 Hours
Smart Assistant: None
What We Like: Good Bluetooth specs, decent sound quality, quick charging.
What We Don't: Poor cable, sound lacks details.
One of the most pleasant surprises in audio over the past few years has been how good phone-manufacturer made earbuds are. The OnePlus Bullets Wireless 2 join the Apple AirPods (2nd Gen.) and Samsung Galaxy Buds as superb wireless earbuds that are designed specifically to work with phones. In the case of the Bullets, they will work with any phone that has a USB-C charging port. What they deliver when you plug them in is surprisingly good audio quality for the price, as well as comfort that challenges even the big dogs, like the $190 Jabra Elite Active 65t. We also enjoy the quick-charging feature, the solid 15 hour battery life, and the fact that you get Bluetooth 5.0 and aptX functionality.
We aren't, however, all that enamoured with the sound. It gets the job done, but it lacks sparkle and detail. That's surprising, given that these earbuds cost the same as the 1More Triple Driver In-Ears, which do a much better job. It's even more surprising given that far cheaper earbuds, like the $10 VE Monk Plus, managed to get this right. But if you have a USB-C phone, and want a simple and convenient pair of earbuds, these are the ones to go for.
See the OnePlus Bullets Wireless 2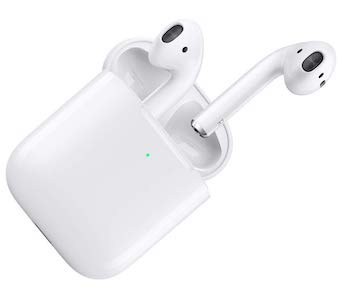 Category: True Wireless
Battery Life: 24 Hours
Smart Assistant: Siri
What We Like: Intuitive, easy-to-use, store multiple charges in their case.
What We Don't: Latest update isn't enough to rank them higher than last time.
Apple's Airpods have earned the right to be called ubiquitous. You can't walk down the street without seeing dozens of them. We may have had misgivings about the unusual design when they first came out, but they proved exceptionally popular. So popular that, for the second generation, Apple hardly changed anything about their design. Instead, you get better battery life than before – over 24 hours - plus wireless Siri access, and optional wireless charging case. Audio quality remains good, and call quality is off the charts. If you have an iPhone, they are absolutely the number one choice, as they pair seamlessly with the phone in seconds. That's something Android users can't do, however; they will have to rely on Bluetooth.
Due to the recent upgrade, they cost $40 more than the previous generation, and we don't think they earn a higher spot on this list. They still deserve to be here, because they do their job incredibly well, but you can always go for the older model if you want to save some cash. It would have been great to see Apple focus a bit more on the internals; match these against the Bose SoundSport Free and the Jabra Elite Active 65t sound quality, and they'll lose. Both of those earbuds are more expensive, and both do a better job with the music. But that's OK, because the Airpods hold their own in plenty of other ways...Read our in-depth review
See the Apple Airpods (2nd Generation)
 
Category: Wireless
Battery Life: 6.5 Hours
Smart Assistant: None
What We Like: Outstanding fit, isolation is often better than noise-canceling headphones.
What We Don't: Different variations for different phones are confusing.
Shure take an unusual approach to product development, that's for sure. Instead of releasing a brand-new version every year, they keep a design that works, and just release models with minor variations and new tech. The SE535s have been around since 2010, and are now available in versions for iPhone, versions for Android, and as straight wired earbuds. It's an interesting approach, but the confusing naming scheme means you need to be careful not to order the wrong one. We've linked to the iPhone-compatible model here.
Put up with this, though, and you're in for a great time. The isolation these provide - meaning, the way they block out the outside world - is often better than some headphones with active noise-canceling. They are certainly better at this than the Campfire Audio Vega, which are nearly double the price. To go with the superb isolation and fit, you'll get excellent, balanced sound quality, making these more than worth the asking price. The bass, in particular, has a ton of impact - helped along by the isolation.
See the Shure SE535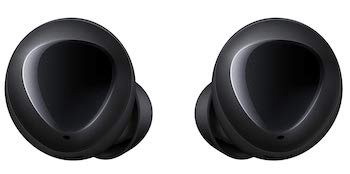 Category: True Wireless
Battery Life: 13 Hours
Smart Assistant: Samsung Bixby
What We Like: Great low-end, simple operation.
What We Don't: Issues with touch controls.
The Samsung Galaxy Buds are a huge leap forward on their predecessors. Samsung hooked up with AKG to tune the Galaxy Buds, and the result is that they sound fantastic. They feature excellent bass that far outstrips anything Apple has ever released. As a result, these are earbuds we rate surprisingly high for sound quality. Unfortunately, they do have plenty of issues, including touch controls that we just couldn't get our heads around. All the same, these are an excellent alternative and clearly the number one choice if you own a Samsung smartphone.
What the Apple Airpods are to the iPhone, the Samsung Galaxy Buds are to the Galaxy phones. On the surface, these two models aren't all that different. While the Galaxy Buds have a more traditional true wireless earbud shape, they have the same proximity pairing as the Airpods, and the same wireless charging feature. Go deeper, however, and you'll encounter differences. The Airpods have better battery life - 24 hours versus 13 for the Galaxy Buds. The Galaxy Buds also rely on Samsung Bixby, which is not exactly the best virtual assistant available.
See the Samsung Galaxy Buds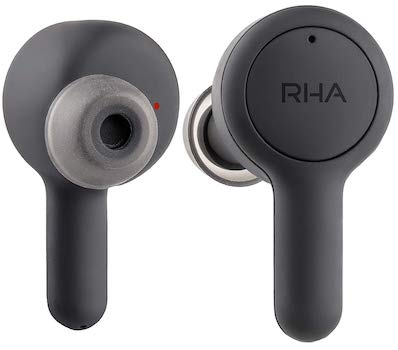 Category: True Wireless
Battery Life: 24 Hours
Smart Assistant: Google, Siri, Alexa
What We Like: Great sound quality, built like a tank.
What We Don't: Dubious controls, no aptX.
The RHA TrueConnect are the first true wireless earbuds from the Scottish headphone maker. Unfortunately, they fall foul of some of the biggest pitfalls in the true wireless world. While they get the sound quality right – something that RHA has absolutely no problem accomplishing, and which earns them their spot on this list – they struggle with quite a few other elements. It means that, unfortunately, they are relegated to the lower portion of this list.
Predictably, these issues have to do with controls and design. The controls never feel intuitive, and while we did like how firm and robust the earbuds' housing is, we were less enamoured with the actual design. To be blunt, these look like rip-off AirPods, even though they sound far better and have similarly excellent battery life. Despite their shortcomings, we think the crisp sound earns the TrueConnect some of your attention when you're looking to buy, but there are far superior options, like the Jabra Elite Active 65t.
See the RHA TrueConnect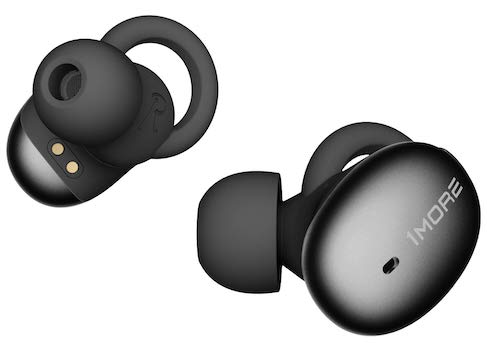 Category: True Wireless
Battery Life: 20 Hours
Smart Assistant: Google, Alexa, Siri
What We Like: Terrific bass, excellent case, solid battery life.
What We Don't: Issues with fit and controls.
The 1More Stylish True Wireless came so close to being genuinely awesome. On one hand, they offer 20 hours of battery life to go with one of the better cases we've seen, as well as superlative sound quality. We were particularly taken with the bass, which hits a lot harder than we would have expected. 1More are known for making some landmark earbuds - their Triple Driver In-Ears are higher on this list – and they clearly shot for the moon with the Stylish True Wireless.
The problem is, they didn't quite make it. The Stylish True Wireless have a couple of issues that keep them out of the top ten. Chief among these is the fit. No matter how hard we tried, we couldn't get a good fit with our review pair, and it meant that the sound quality suffered. The controls would also stop working at random points, which was exceptionally frustrating. These issues demote the Stylish True Wireless to good, rather than great. If you have a choice between these and the Powerbeats Pro or Jabra Elite 65t, go for those options first. They may be more expensive than the $100 Stylish, but they do a better job…Read our full, in-depth review
See the 1More Stylish True Wireless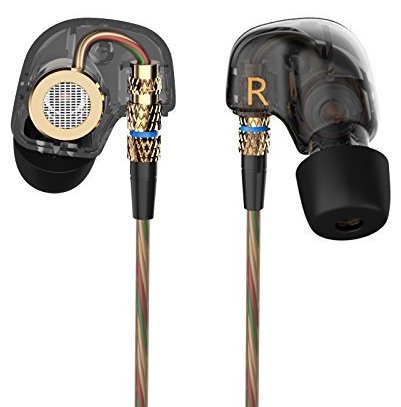 Category: Wired
Battery Life: N/A
Smart Assistant: None
What We Like: Excellent sound, in-line controls.
What We Don't: Beaten out by the amazing VE Monk Plus.
The KZ ATE are a direct competitor to the VE Monk Plus, our pick for the best budget earbuds of this year. It doesn't sound quite as good, with a soundstage that doesn't reach the same width and depth, and overall audio signature that doesn't have the surprising realism the Monk Plus provide. However, what it does have – if you go for the $13 option - is an in-line control segment. Something the Monk Plus does not have.
Any complaints we could offer would feel rude in the extreme. Both the Monk Plus and the ATE punch way, way above their weight class. Although both are beaten out by the more expensive 1More Triple Driver In-Ear, they remain examples of what can be done with a little bit of ingenuity. We dig both of them, and frankly, at these prices you can buy both and compare them yourself.
See the KZ ATE
 
And One Pair of True Wireless Earbuds to Avoid (For Now)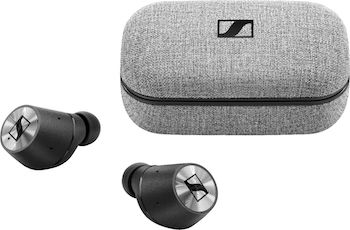 Category: True Wireless
Battery Life: 12 Hours
Smart Assistant: Siri, Google Assistant, Amazon Alexa
What We Like: Some of the best in-ear sound we've ever heard.
What We Don't: Virtually impossible to use.
Not in a million years did we think we'd ever put Sennheiser in this category. They've produced some of the best headphones ever made. When we heard they were making a pair of true wireless earbuds, we were crazy excited. The problem is, when we used the Sennheiser Momentum True Wireless, we absolutely despised them.
It wasn't the sound quality, which was predictably excellent – seriously, some of the best we've heard. It wasn't even the size, which was large but not dramatically so. No, it was the touch controls. They are really bad. Bad enough that we could barely operate the earbuds. When the explanation from a PR rep is that they ''take some getting used to'', something has gone terribly wrong somewhere. Buy these, and you'll be spending $300 to endlessly tap at your ears in hopes of skipping a track. We rarely say this, especially in the case of Sennheiser, but these earbuds need to be taken back to the drawing board.
See the Sennheiser Momentum True Wireless
 
New Earbuds Coming Soon
Just as we were wrapping up our latest update, a new pair of earbuds arrived in the office: the Simgot EK3. We received a review model before anyone else, and will be bringing you a full review soon. Spoiler alert: they are fantastic. You can fully expect them to make it onto this list in the very near future.
They may not be the only ones. It seems like every week brings the announcement of more wireless and true wireless earbuds. The latest companies to get in on the action are Cambridge Audio, with their Melomania 1 true wireless earbuds, and JLab with their Epic Air Sport. The former are an unusual offering (with an unusual name) from a company better known for their amplifiers, and claim to offer 45 hours of battery life. The JLab's Epic Air Sport claim to be even better on this score with 70 hours. Can you say arms race?
One more item worth mentioning. We want a little time to test them first, but the Bose Earbuds 500 are already making waves. They are small, expensive ($400), and claimed to deliver augmented reality features. Truth be told, we aren't entirely clear what those will entail. The only example we can find is that the buds will tell you which artists at the music festival you're attending are about to go on stage. That's a little bit niche, but hopefully we'll be able to bring you more examples soon.
 
Earbuds Comparison Table
| Earbuds | Price | Batt.* | Smart Assistant | Controls | Imp.** | Sens.*** |
| --- | --- | --- | --- | --- | --- | --- |
| Jabra Elite Active 65t | $190 | 15 Hours | Google, Alexa, Siri | On-Bud | 16Ω | 103dB |
| Beats Powerbeats Pro | $250 | 24 Hours | Siri | On-Bud | Unknown | Unknown |
| VE Monk Plus | $9 | N/A | None | None | 64Ω | 113dB |
| Campfire Audio Solaris | $1,499 | N/A | None | None | 10Ω | 115dB |
| Jaybird Run XT | $180 | 8 Hours | Google, Alexa, Siri | On-Bud | 16Ω | 103dB |
| 1More Triple Driver In-Ear | $100 | N/A | None | In-Line | 32Ω | 99dB |
| Simgot EN700 Pro | $146 | N/A | None | None | 101dB | 16Ω |
| B&O Beoplay E8 2.0 | $350 | 16 Hours | None | On-Bud | 16Ω | 107dB |
| Bose SoundSport Free | $199 | 10 Hours | Google, Siri | On-Bud | Unknown | Unknown |
| Optoma BE Sport4 | $79 | 8 Hours | Google, Alexa, Siri | In-Line | 32Ω | 92dB |
| OnePlus Bullets Wireless 2 | $99 | 13 Hours | None | In-Line | 24Ω | 107dB |
| Apple Airpods (2nd Gen.) | $199 | 24 Hours | Siri | On-Bud | Unknown | Unknown |
| Shure SE535 | $449 | 6.5 Hours | None | In-Line | 36Ω | 119dB |
| Samsung Galaxy Buds | $130 | 13 Hours | Samsung Bixby | On-Bud | Unknown | Unknown |
| RHA TrueConnect | $154 | 24 Hours | Google, Alexa, Siri | On-Bud | Unkwown | Unknown |
| 1More Stylish True Wireless | $100 | 20 Hours | Google, Alexa, Siri | On-Bud | 16Ω | Unknown |
| KZ ATE | $12 | N/A | None | None | Unknown | Unknown |
| Sennheiser Momentum TW | $300 | 12 Hours | Google, Alexa, Siri | On-Bud | Unknown | 107dB |
*Batt. = Battery Life
**Imp. = Impedance
***Sens. = Sensitivity
Want Even More Master Switch? Sign Up For Our Weekly Newsletter!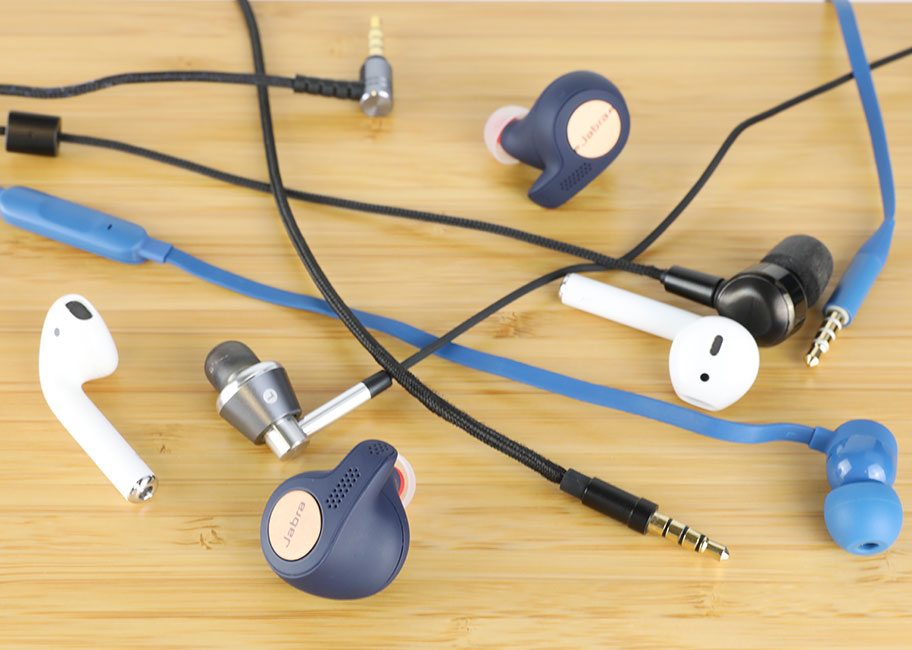 Earbuds Buying Advice
How We Chose our List of Earbuds
Earbuds are constantly coming in and out of The Master Switch offices. We review dozens of them each year, and we're always looking to see what's coming next, and whether they're going to be as good as what's come before. We have a ton of experience with wired, wireless, and true wireless earbuds, and we dove deep to come up with the list. To make things easier, we decided to place earbuds into several categories, from the Best Overall and Best Budget, to Best High-End and more. We looked very closely at sound quality, value-for-money, and how easy the earbuds were to use. Once we picked winners, we then looked at the ones that didn't quite make it, and weighed out their pros and cons.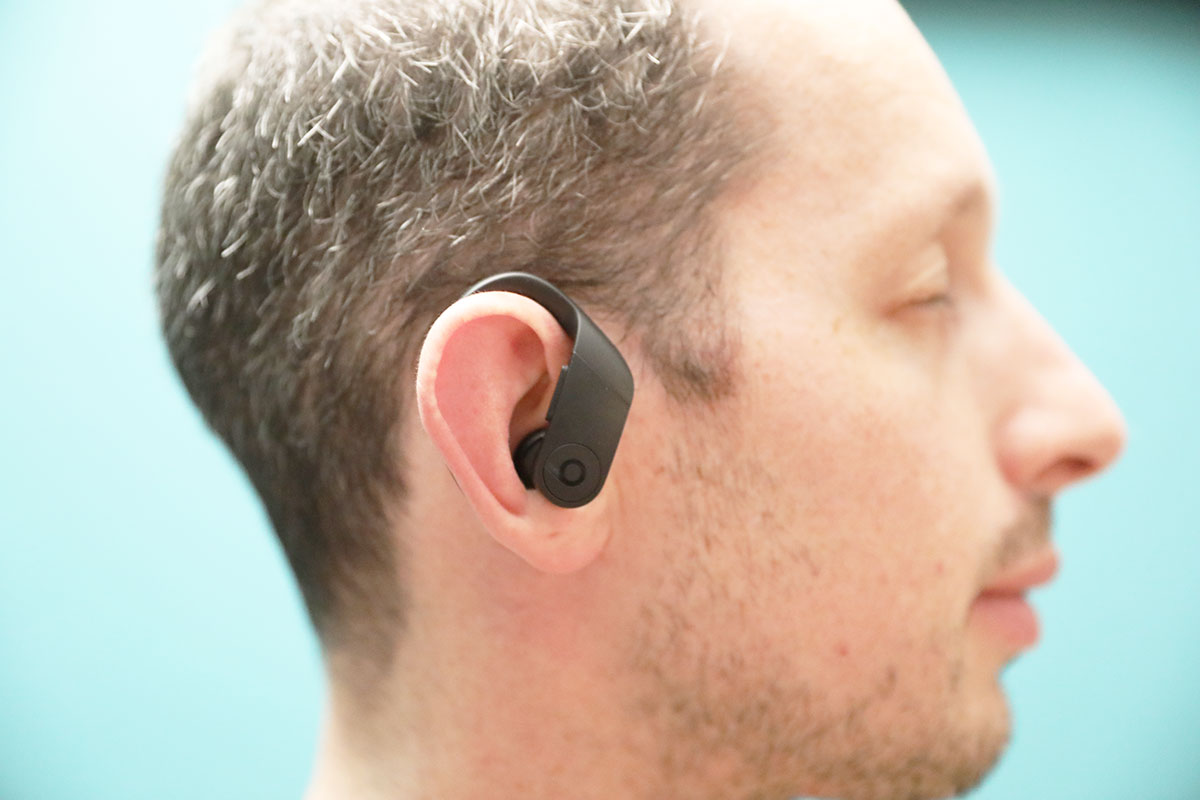 Earbud Types: Wired vs. Wireless vs. True Wireless
Wired Earbuds
It is so tempting to just kiss wires goodbye, and grab yourself a pair of wireless earbuds. There are plenty of good reasons for doing so – you can read some of them below. But before you do that, it's worth considering why wired earbuds (and wired headphones in general) have been around for so long, and the advantages they have. The biggest advantage is sound quality – while Bluetooth is very good, and getting better every year, the most efficient way of sending sound from one place to another is still to use regular wire. It means you won't lose any audio quality on the way – or less than you would with wireless. In some cases, you can even swap out the cable for one of the higher grade, meaning improved audio quality. Of course, having wires means an extra thing to look out for, as well as the potential dangers of tangles. If you're prepared to put up with that, and want the best sound possible, then we'd strongly suggest a wired pair of earbuds – perhaps the amazing 1More Triple Driver In-Ear, which cost less than $100 and do an incredible job.
Wireless Earbuds
It used to be that wired headphones would connect with absolutely everything, from your phone to your car. Since Apple ditched the headphone jack for its iPhones, that's no longer the case. The advantage of wireless earbuds - two earbuds joined by a single, flexible cable - is that they will connect to any Bluetooth enabled device (although some devices will be specific to a certain operating system - Apple or Android). When you don't have to worry about what type of connector you need to get your headphones to work, life becomes very simple indeed. The best wireless earbuds around, in our opinion, are the Optoma NuForce BE Sport4. At $79, they do cost a little bit more than traditional wired earbuds, but they are superbly convenient and offer you access to a ton of tech. As with all wireless earbuds, you will need to sacrifice a little bit of quality, but for most people, it's barely noticeable. Note that wireless earbuds are different from true wireless earbuds – we explain those in the next section.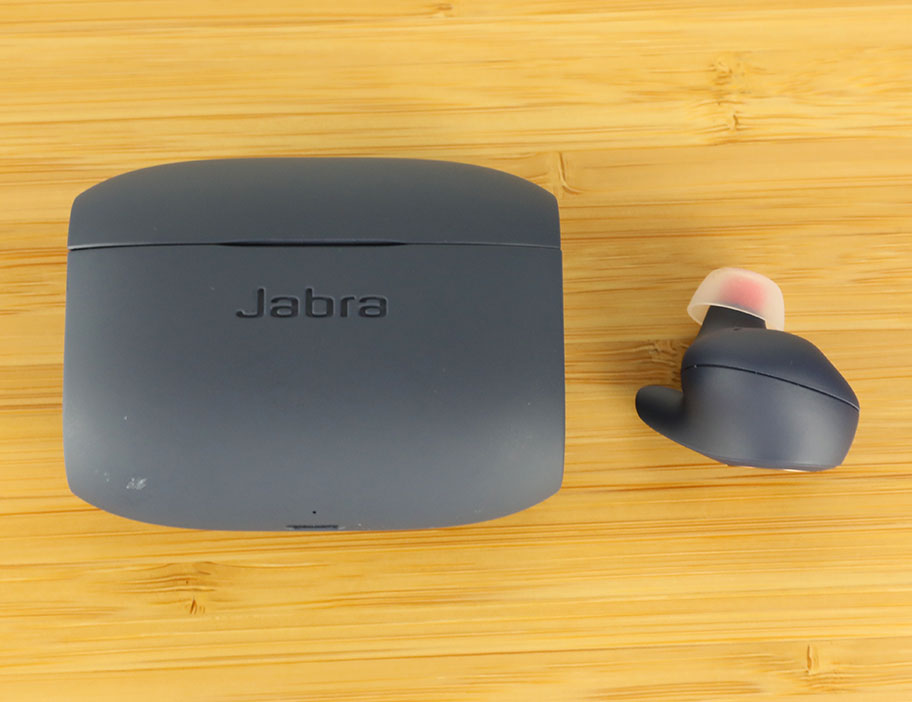 True Wireless Earbuds
The Jaybirds mentioned above are wireless earbuds, but they are not true wireless. To qualify for this lofty title, earbuds need to be connected by absolutely nothing at all. They should be two separate pieces, one for each ear, which communicate with each other and with your phone via Bluetooth or Apple Airplay. True wireless is still relatively new, and if you absolutely despise wires and want the most convenient earbuds available, then you should check them out. Our best overall earbuds, the Jabra Elite Active 65t, are true wireless. Like all true wireless earbuds, they are a little more expensive than other models, at $190. But they excel at just about everything, from sound quality to convenience. Of course, there are downsides to true wireless earbuds, as well. They tend to have less battery life than traditional wireless earbuds - although some carry additional charges in their storage cases. It is also a lot easier to lose them, and if you misplace one, you may be in trouble. That's why we recommend the aforementioned Jaybirds for running; the Jabra model may be great in the gym, but if one bud bounces out of your ear while you're jogging down the road, you might never see it again. Plus, they are expensive to replace - Apple charges about $100 per AirPod replacement.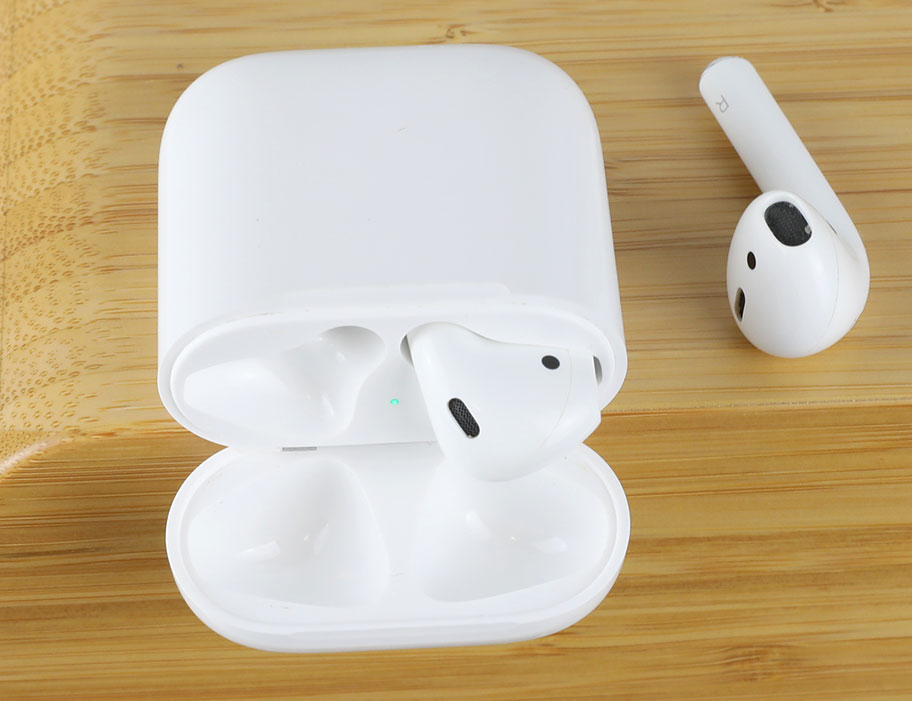 Earbud Battery Life Explained
Manufacturers love to trumpet the battery life of their earbuds. It is one of the main deciding factors for anybody who chooses to pick up a wireless or true wireless pair. So, we can understand why. But the key thing to bear in mind is that you should be sceptical about what manufacturers tell you. While we certainly don't mean to suggest that you're being lied to, official battery specs are often drawn from testing that is favorable to the model the manufacturer is trying to sell, and which doesn't always equate to real-life usage. Battery life is dependent on volume, among other things, and testing is sometimes done at a slightly lower volume than many of us would like. To give you an example, the $199 Bose SoundSport Free can manage four hours of battery before they require a charge, whereas Bose claim that you will get five. In our picks above, we've always done our best to give you an accurate picture of the battery life.
Note that things get a little more complicated when you take true wireless earbuds into account. While they may have less battery life than traditional wired models, they also come with carry cases that can also be charged. The cases store these charges, and carrying them around means you can slot your earbuds into them for a quick boost, vastly extending your battery life. In many cases, this not only means that you get a lot more battery life, but also a quick recharge that will give you an hour or two of extra battery. The $199 Apple Airpods (2nd Gen.) only need 15 minutes in the case to give you up to two hours more listening time - although taking calls will drain this much faster, and we've had mixed results. In total, a fully-charged set of Airpods with a fully-charged case will give you a full 24 hours of battery, which is pretty damn good.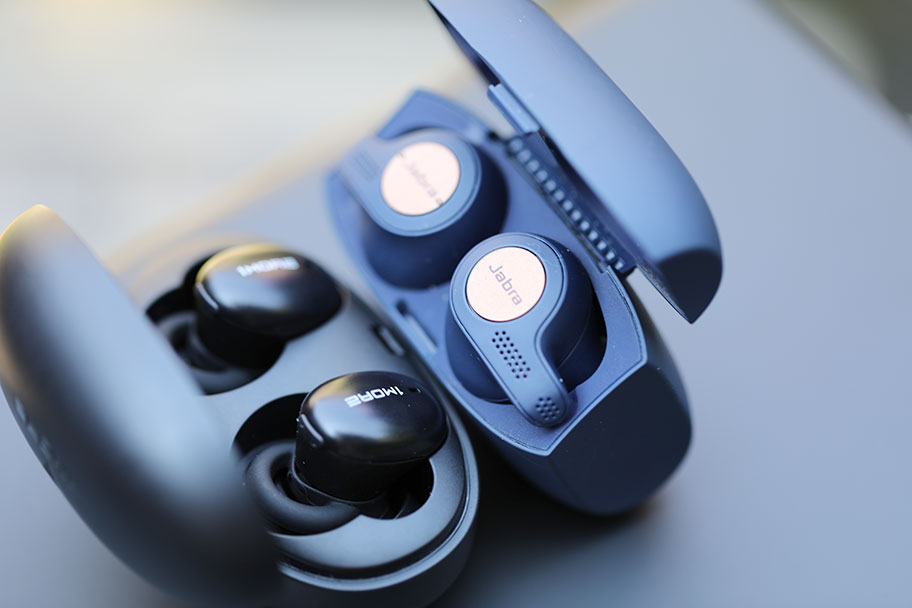 Smart Assistants and Earbuds
Several of the earbuds on our list allow you to access smart assistants. At the time of writing, there are only about three major ones that people use: Apple's Siri, Amazon's Alexa, and Google Assistant. Others exist, like Samsung Bixby and Microsoft Cortana, but the former can be considered the big three.
It's very rare for wired earbuds to have access to smart assistants; it's far more common for wireless and true wireless earbuds. Generally, this happens in one of two ways: either there is a dedicated button or touch control to give you access to a particular smart assistant - like on the aforementioned Apple Airpods - or you're able to access the assistant by holding the play/pause button on the earbud controls. A good example of this are the Optoma NuForce BE Sport4 earbuds, which cost $79, and allow you to talk to the assistant of your choosing. That's generally better than the former option. When there's a dedicated button for an assistant, it often restricts the kind of assistant you can use. The AirPods only allow you to access Siri, where as the BE Sport4s don't care who you talk to. If you do rely on a smart assistant, and like bossing an artificial intelligence around, it's worth finding out which ones your earbuds are compatible with before you buy. We've given you a handy list in our comparison table, above.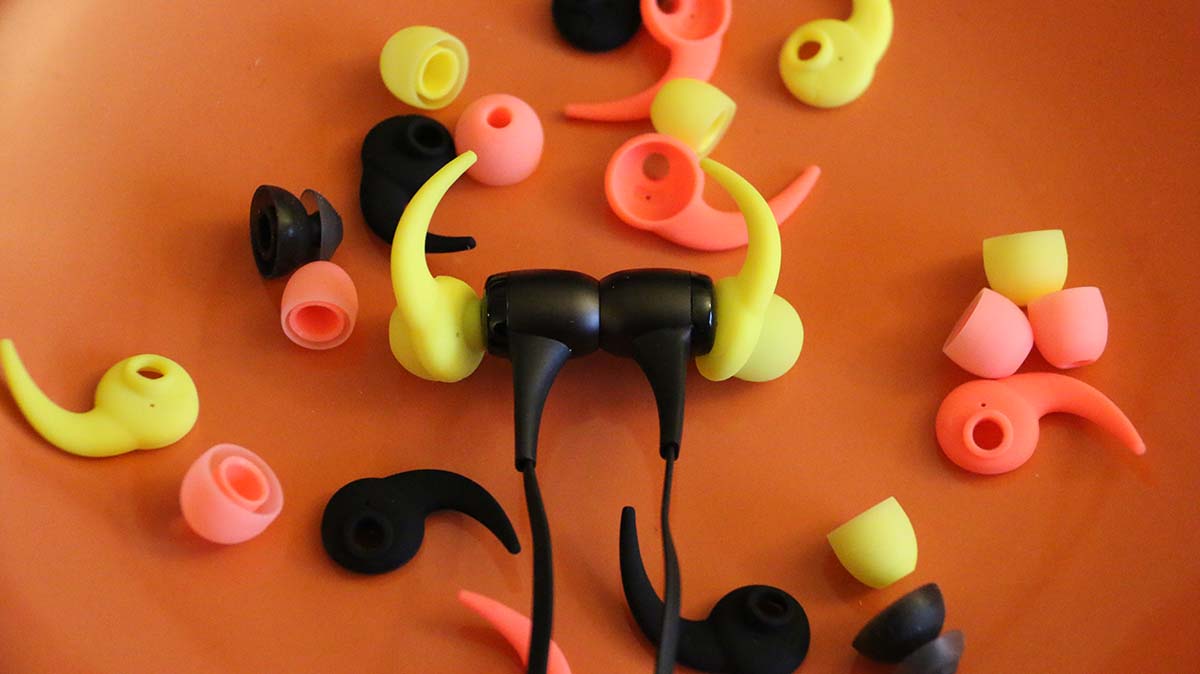 Running Earbuds vs. Gym Earbuds
Try as we might, we couldn't find any stats to tell us how many people who buy earbuds buy them for working out. But we'd bet that it's a very large chunk. Earbuds are light, convenient, usually sweatproof, and serve the very important function of completely blocking out the annoying dudebro lifting weights behind you. But if you are going to buy a pair for running, or for the gym, there are a couple of things worth bearing in mind. It's very tempting to get a pair of true wireless earbuds, and call it a day. After all, they are the most convenient, and convenience is everything… Right? That's certainly true if you're working out in the gym, making the annoying dudebro look bad with your amazing weightlifting form, or on a stationary bike or treadmill. But if you're out running or cycling in the real world, we would very strongly recommend you get a pair of wireless earbuds, with an actual wire connecting the two buds. True wireless earbuds have a nasty habit of becoming detached at the worst possible moment – and once they do, there is no wire to keep them from bouncing away into oblivion. You really don't want to lose one side of your true wireless earbuds, or have them run over by a car. This may or may not have happened to us already.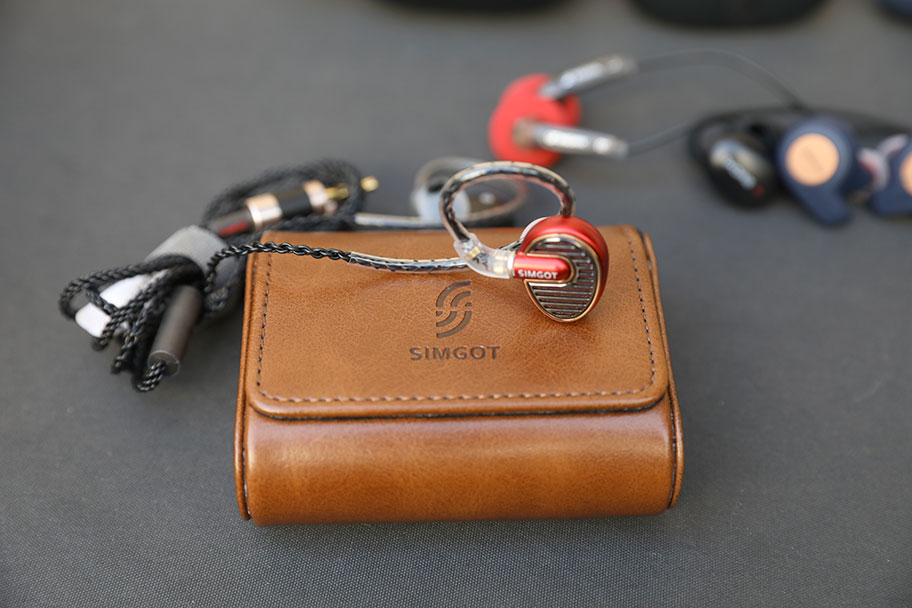 How to Get a Good Fit With Earbuds
It's absolutely essential to make sure that your in-ear headphones fit snugly in your ear canal. A good fit will mean good isolation, which not only means that you block out more of the outside world, but that you don't need to pump the volume so high. Isolation also improves bass, and if you're a basshead, that's super-important. In addition, it helps to prevent the earbuds from falling out – also super-important, we think you'll agree. In addition, you'll need to make sure that the fit isn't too tight, or you'll get some serious ear pain. The good news is, manufacturers often take this into account, and frequently supply different-size tips and wings designed to help you get an exact fit. This is true even for less expensive models: just take a look at the $100 1More Triple Driver In-Ear headphones, which come with eight different tip sizes.
Sometimes, however, the tips supplied by the manufacturers won't cut it. In that case, we strongly recommend you invest in a pair of Comply eartips. These are made from squashy memory foam, and we absolutely swear by them. They always provide an excellent fit, and they are dirt cheap. Buy multiple pairs, and thank us later.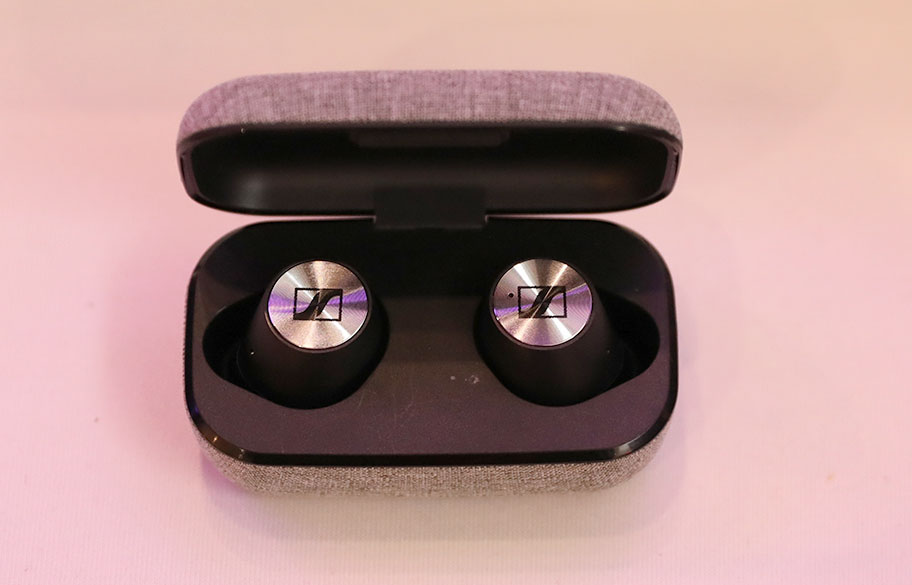 Noise-Canceling Earbuds Explained
Noise-cancelling is one of the greatest leaps forward in headphone technology ever. We are not going to explain how it works here, however, for the very simple reason that earbuds that claim to offer noise-canceling technology are almost always terrible, as anybody who has heard the old Audio-Technica ATH-ANC23 QuietPoint can attest to.
They are terrible because noise-canceling technology, for the most part, is reasonably bulky. Not overly so – the amazing Bose QuietComfort 35 II over-ear headphones (full review here) are light, and comfortable enough. But it's still far too bulky for the svelte profile of most in-ear headphones. Some earbuds do include it, but they often have to have a bulky additional unit attached to the cord (they are never true wireless). And honestly, the effect just isn't worth the extra money you pay to have the weight you'll be toting around. More importantly, you simply don't need it. A good pair of earbuds should seal the ear canal off, giving you effective isolation and blocking out the outside world. If you get the fit right – and most earbuds come with multiple tip sizes to allow you to do just this – you will never have to pay money for noise-canceling technology. If you trust us on nothing else, trust us on this: steer clear.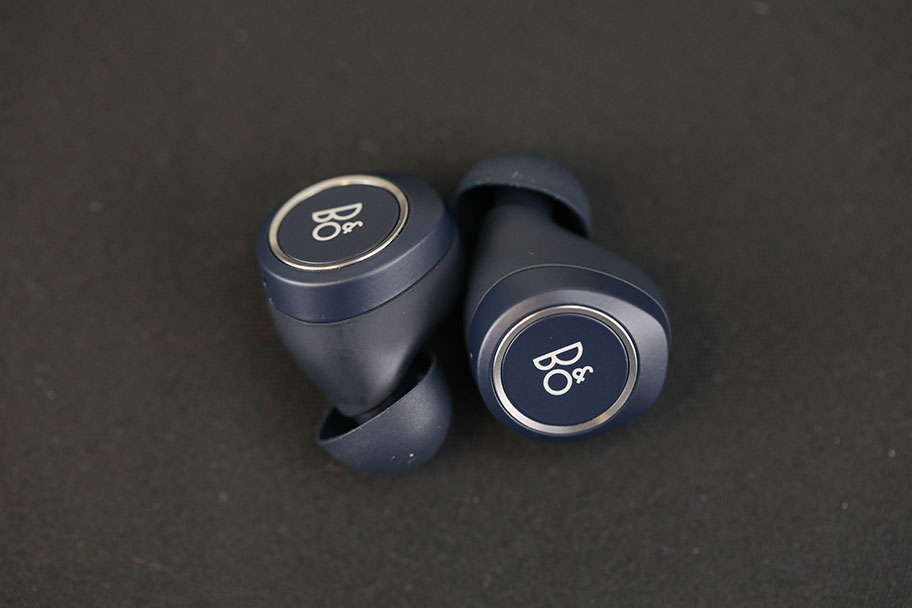 Touch Controls and In-Line Controls Explained
It's weird to think of the concept of controls - play, pause, volume, track skip – as controversial. But if we have one complaint that we make over and over again when reviewing earbuds, it's about that simple little control segment. It occupies an awkward spot on the cable, or has horrible buttons, or doesn't act like it should. This is one of the major complaints we had about the Beats by Dre BeatsX (full review here). Well, we had many complaints about them, least of all the fact that paying $150 for them was absolute daylight robbery. But we really hated the control module, which had buttons that were fiddly and annoying.
When you're buying a pair of earbuds, it's worth making note of a) whether they have track and volume controls, b) where they are, and c) how they actually work. For most wired and wireless earbuds, the controls should be on a small, cylindrical or flat segment on the cable itself - these are known as in-line controls. You should be able to find them without looking, and you should be able to quickly press the buttons to achieve the desired result. Ditto for true wireless earbuds, which often have a single button on the outside of the housing, or use touch controls. They should respond smoothly and accurately. If any of the earbuds in our picks above had issues with the controls, we've noted it. It also must be said that the above manufacturers are getting better, and there are far more problems than they used to be.
One other thing to note – and this is super important. If you have an Android phone, you may not be able to use the in-line controls on your chosen pair of earbuds. This is because Android is an open-source operating system, unlike iPhone, which means that there are dozens of different phones with different designs, particularly in their microphones. If you have a pair of wired earbuds and use Android, you'll either need to make sure that you buy a model specifically designed for Android phones, or pick another pair of earbuds.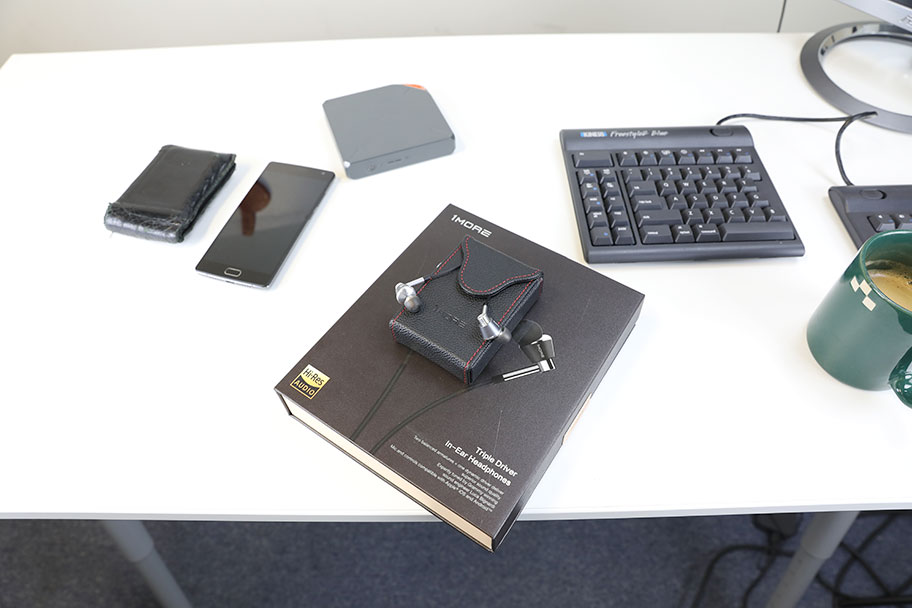 Earbud Impedance and Sensitivity Explained
Most people can probably skip this particular section. It's good to know, and occasionally useful, but if all you want is a pair of convenient wireless or true wireless earbuds, no need to worry about it. It concerns two particular headphone specs, impedance and sensitivity. While they do give you insight into the kind of earbuds you're looking at, you certainly don't need to concern yourself if it's not your thing.
Now that that warning is out of the way, here's how it works. Impedance is a measure of how much power a pair of earbuds requires to actually function. It's measured in ohms (Ω). Very simply, the higher the number, the more power will be required. Anything over about 100Ω, and you need a separate headphone amplifier to make things happen. Fortunately, most earbuds on the market today require very little power to run – even the players with the highest impedance in our list, the Venture Electronics VE Monk Plus, only have an impedance of 64Ω.
Sensitivity is a measure of how much power is needed at a given voltage (usually one milliwatt) to generate a listenable volume. It's measured in decibels (dB), and the higher the number, the more volume is generated at a given power output. This can be important to know, because less sensitive earbuds may require a little bit of extra power to work, which means bumping the volume control up a little, which can result in distortion. But honestly? For almost all models on the market, you can pretty much ignore this. It's very rare to find a pair of earbuds that won't be driven to a respectable volume by a smartphone, or, in cases where you have super efficient models like the Campfire Audio Solaris (115dB), by a good headphone amp.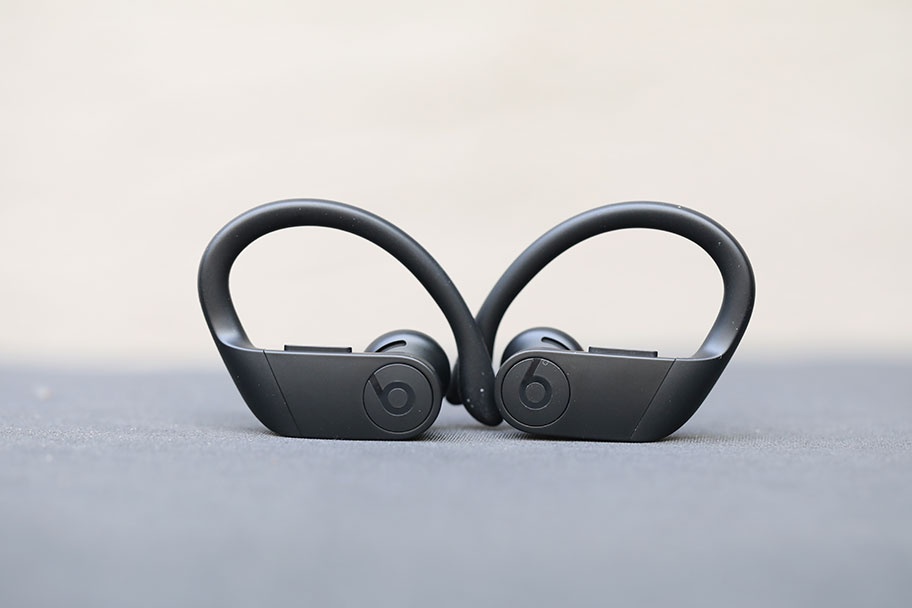 Are More Expensive Earbuds Worth It?
This is not as simple a question as you might think. Like most types of audio equipment, there are huge price variances in the world of earbuds. On our list alone, you can spend as little as $10, and as much as $1,499, if you really feel like buying the amazing Campfire Audio Solaris. But what does all this extra money give you? When it comes down to it, aren't the $10 earbuds and the $1,850 earbuds doing the same thing?
Well, yes and no. They both convey sound, but – and forgive us if this sounds obvious – the $1,499 earbuds are really good at it. So, why not just buy the Solaris? Because sound quality is only one factor. It's a weird truth that the more expensive earbuds get, the less likely they are to have advanced features. That means no wireless / Bluetooth, no smart assistants, no waterproofing or sweat resistance, and no controls. If you're looking for any of those, then the good news is you should probably be spending less, not more. If all you want is outstanding sound, then pull out your wallet.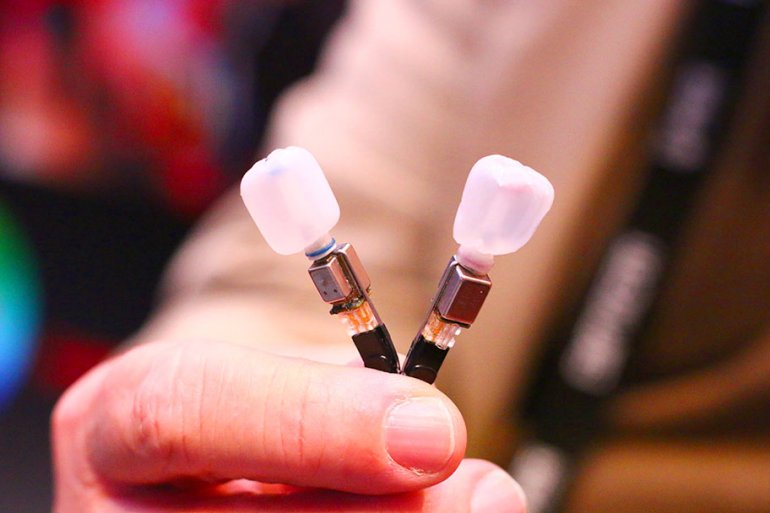 Are Earbuds Bad For Your Ears?
We used to think that this actually didn't matter. No pair of earbuds or headphones was inherently good or bad – it just depended on how loud they were. Pushed past a certain level, depending on the tolerance of the person, and you risked short or long-term hearing loss. As we recently found out, the answer is a little more complicated.
We were at CanJam NYC a while back, which is a big headphone meetup for headphone enthusiasts in New York City. One of the people we got chatting to there was Stephen Ambrose, the man who literally invented in-ear headphones. You read that right. What he told us was a little scary. Ambrose said that headphones, by their very design, compress air. They have to do this to make the sound waves move through it. With normal headphones, there's a little bit of space between the actual headphone driver and your eardrum, but with earbuds, there is far less space. That means there is a ton of pressure in the ear canal, and that means your eardrum is absorbing that pressure. There's also a phenomenon known as acoustic reflex, where your ear canals and eardrum swell up to prevent damaging sound waves from passing through. It helps you get used to louder volumes over time, but it is not good for your ears.
The result is that earbuds are far more likely to damage your hearing than plain old headphones, or speakers. Does this mean you should throw your earbuds out with the trash? No. Simply because they are more likely to do damage doesn't mean they are bad; it just means that you need to be a little bit more careful. Always listen at a lower volume than you normally would – a good tactic, we found, is to start at a comfortable listening level, and then decrease the volume every five minutes. You'll be amazed at how quickly your ears get used to the reduced sound. If you can, try and limit the amount of time you listen for. A couple of hours is probably fine, but if you're listening to music for eight hours straight, your ears are going to hate you.
As a fun side note, Ambrose has developed a type of earbud with a little inflatable bag in place of the tip. The bag absorbs the pressure, instead of your eardrum, meaning you are able to listen for much longer without any risk of hearing damage, and you don't need to pump the volume nearly as loud. We tried them, and they worked very well. However, given that the model we tested came with a very unsexy-looking syringe, and the bags needed inflating every time you listen, we think there's a little bit of work needed before it catches on.
Learn More About Headphones