It's not easy to create a best-selling pair of earbuds. Doing so without sacrificing sound quality is even harder. And keeping things affordable? That's the grand slam. Chinese startup, 1More, have pulled it off with their Triple Driver In-Ears. In this review, we break down the sound, design, comfort and fit, packaging and accessories, specs and more of the Triple Driver In-Ears. To see how it stacks up, check out our list of the best earbuds.

Sound
Soundstage
At $80, we didn't have high expectations for the 1More Triple Driver In-Ears (TDIEs). After all, we've heard plenty of earbuds here at TMS, and that includes several disappointing pairs that have cost far more. So, what a pleasant surprise it was to discover that the TDIEs sound absolutely terrific.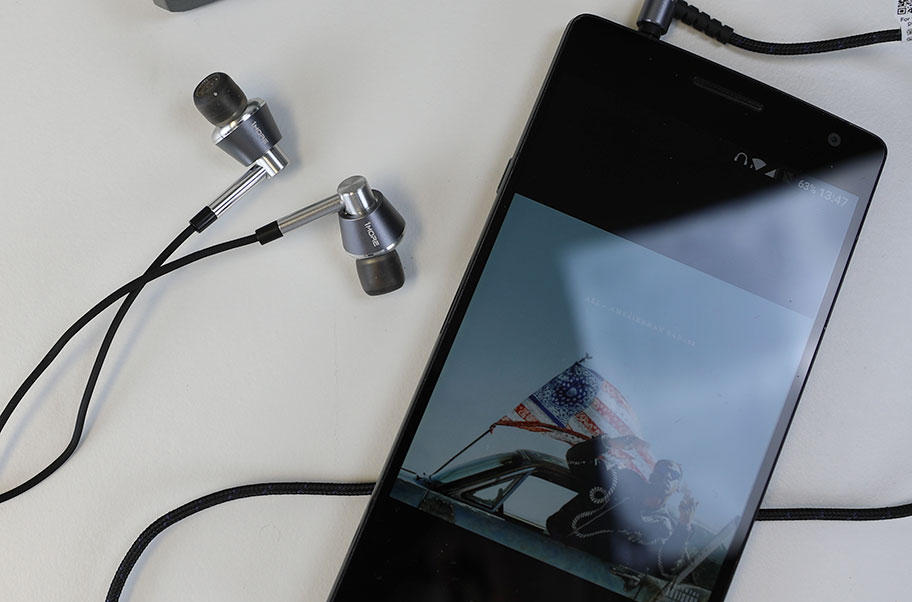 The overwhelming impression is one of detail and space. Earbuds often have a slightly difficult time with expressing this, and can often deliver a sound that feels boxed-in, where it's difficult to pick out instruments in a song. That's not the case here. The TDIEs immediately showed off their rich sense of space with breathtaking imaging. It's the kind of audio wizardry that you would expect from earbuds costing two or three times as much, and it's genuinely eyebrow-raising to hear it with these. Picking out different elements of our test songs was simple, and we much preferred these earbuds to models like the Shure SE215. Those earbuds are usually a little more expensive than the TDIEs, at $89, but don't feel like they deliver quite as precise of a soundstage. What the TDIEs do is genuinely remarkable and easily worth the price of admission.
Many earbuds rely on balanced armatures to create their sound. This is a type of driver that uses a very thin reed positioned between two magnets, and is known for its efficiency and accuracy. The TDIEs do something interesting, in that they have two of these drivers coupled with a regular dynamic driver. Dynamic drivers are the most common type out there, found in just about every other earbud and headphone in this price range. The Sennheiser Momentum In-Ears, for example, use a single dynamic driver in each bud. Those earbuds are good, but they are slightly more expensive than the TDIEs, at $83, and don't offer anything close to the definition. Having a combination of balanced armature and dynamic drivers is pretty unusual, but it's clearly worked well for 1More.
It's also worth noting that these earbuds are THX- certified, and are apparently the first in the world to be recognised as such. Given their excellent sound quality, that's not surprising. THX is a quality assurance system that demands that products meet certain audio standards - so it's a big deal for 1More to have this.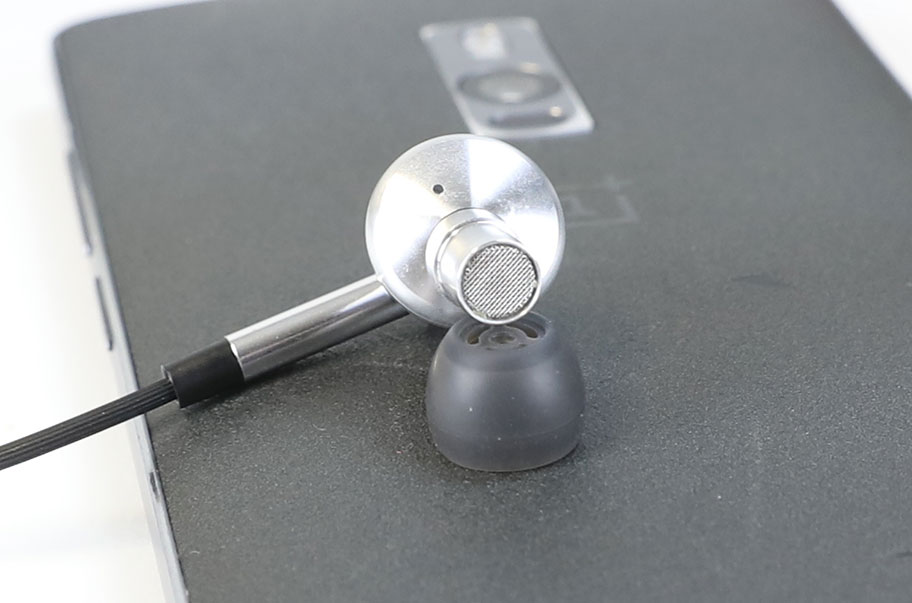 Low-End (Bass) and Mids
It's slightly counterintuitive, but earbuds often have better bass than many over-ear headphones. This is thanks to their isolation: in sealing off the canal, they managed to make the most out of the bass frequencies, despite their smaller drivers. But even taking that into account, the bass that pumps out of the Triple Driver In-Ears is pretty damn good.
It feels full, like the audio equivalent of a mouthful of rare steak. There's a meatiness and drive to the sound that we quickly fell in love with – and again, we still couldn't quite believe that a pair of sub-$100 earbuds had this much oomph. 1More doesn't give exact driver sizes, but there are obviously three of them, and this has a fantastic effect on the sound. It's a quality that we think translates into the mids as well, with vocals and guitars precisely picked-out. 1More do make a more expensive variant, the Quad Driver In-Ears – which, as you probably worked out, have four drivers versus the TDIE's three. They are more expensive, at $150, but offer even better sound. For what it's worth, we think of the TDIEs offer better value, but the four-driver model is certainly a viable option if you want to boost the already-amazing sound quality. Worth noting: to get the full effect, you want to make sure that you pick the right tip size, and get a secure fit. We didn't find there was a significant difference in sound when the fit was less than perfect, but it was noticeably worse. To that end, check out our comments on the comfort and fit of the TDIEs, below.
What's crazy about all of this – the thing that really gets us – is just how much these earbuds stand out above the competition. This particular price range – under $150 – is absolutely saturated with earbud models. At times, it feels like every single company in the world is trying to create their own bestseller, and most of them can't even come close. But having spent time with the TDIEs, we are confident that they would smoke just about any other earbud on the market – certainly the ones we've reviewed. Compare them, for example, to the Beats by Dre urBeats3 (full review here), which also cost $80, and suck. They have almost no redeeming qualities, and the TDIEs are better in almost every way. Even compared to more expensive headphones, like the $120 Brainwavz B200 (full review here), the TDIEs triumph. The B200s emphatically do not suck – they are among our favorites – but they are beaten to the punch by the cheaper TDIEs.
High-End (Treble)
As amazing as these earbuds are, there are elements of the sound that aren't going to blow your mind. This isn't to say they're bad: just perfectly acceptable, as opposed to exceptional. The high-end fits into this category. It's absolutely fine, and gets the job done. You just shouldn't expect the raw detail found in models like the Bose Soundtrue earbuds. Those buds cost $98, and while they don't have nearly as exciting of a sound signature as the Triple-Driver In-Ears, they do manage to deliver precise high-end detail.
One thing we didn't expect is how easy these earbuds are to listen to for long periods of time. Perhaps it's due to their emphasis on bass and midrange, but we didn't find ourselves getting fatigued. We tested them on multiple long journeys, including several airport stops, and multiple commutes. We also spent several hours just listening at home. At no stage did we feel like the frequencies were making us uncomfortable. Given how quickly we got there with the aforementioned urBeats3, that's saying something.

Call Quality
The Triple Driver In-Ears have an in-line microphone – more on this below – and we managed to test call quality several times. At no stage did we have a problem with this. While we wouldn't call the audio quality outstanding, there was minimal distortion, and we found that we could clearly hear what was going on on the other end. Also, the other person could hear us, which is sort of crucial. By the way, if call quality is something you value highly, we recommend picking up something like the Jabra Elite Active 65t (full review here). They might be quite a bit more expensive, at around $190, but the twin microphone stalks also offer superlative call quality.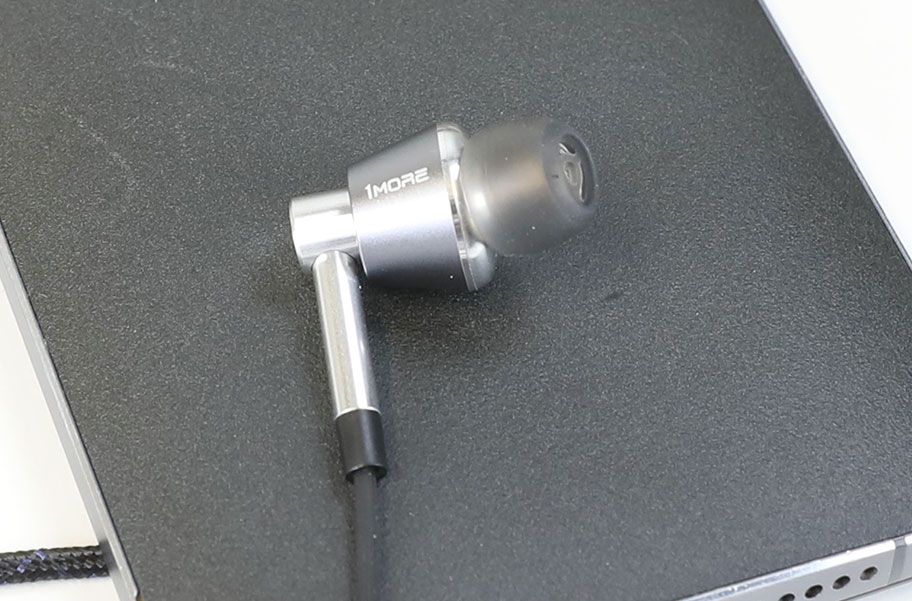 Design
Looks and Build Quality
There have been some sacrifices made to keep the cost low on the TDIEs – we'll go into these in a little bit more detail below - but the one place that 1More didn't sacrifice a thing was in the build quality. Each earbud is a lump of solid metal, cold to the touch, with a vaguely Sputnik aesthetic that we found hugely appealing. Even when the earbuds were rattling together in a pocket, the metal clinking and clattering, we never felt they were in danger of being scratched up or damaged. Even through prolonged use, we never considered this a problem. We would have appreciated a feature like on the magnetic Optoma NuForce BE Sport4, which click together when you hang them around your neck. However, it certainly isn't a dealbreaker, and we can see why 1More didn't opt for this.
The accents, like the Y bracket, are the same metal as the buds, which help boost the premium feel. You don't get a huge variety of colors – black and silver, that's it – but it would feel wrong to see these in garish red, or Ultimate Ears Boom 2 (full review here). Looks aside, we did encounter a few tangling issues with the cord, which insisted on wrapping around itself when we pulled it out of the case. For the most part however, this issue was minimal, as most of the cord is covered in tough fabric. This doesn't prevent tangles completely, but it goes quite a long way towards mitigating them. At 3'11", the cord is a good length, too – we never felt shortchanged.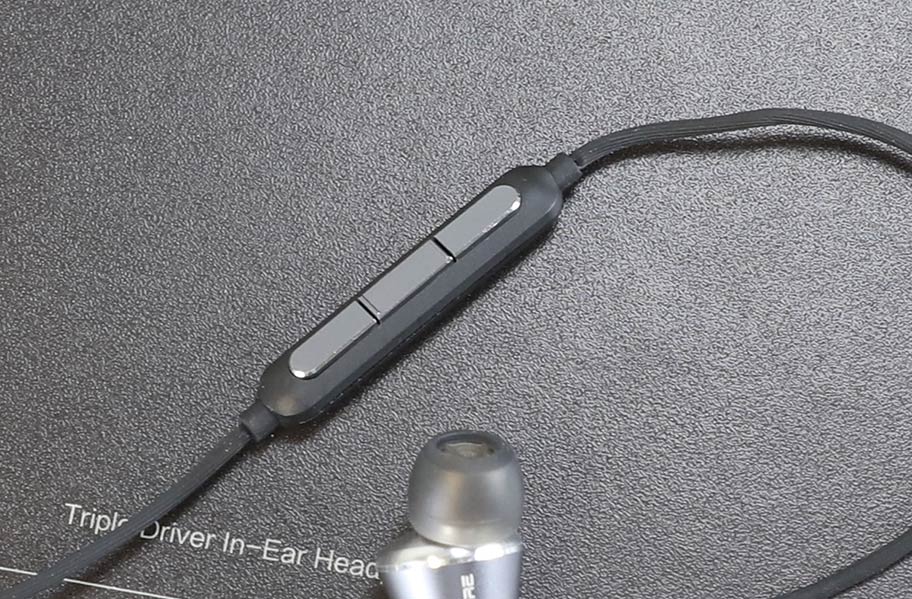 In-Line Controls
There aren't many downsides to these earbuds, but the in-line controls definitely count. A while back, we reviewed the Shinola Canfield earbuds (full review here), a fantastic pair of $195 earbuds which really impressed us with their design and sound. As is common with many review models, ours had been through a couple of hands before it got to our offices, with the result that the in-line control was slightly damaged. The back casing had come loose – not a deal breaker, as we were aware that it wasn't the fault of the earbuds themselves. But it felt a little strange to use. The Triple Driver In-Ears? They feel that way, and they feel that way on purpose.
OK – perhaps that's a little unfair. It's not as if the 1More design department set out to mimic a broken in-line controller. But while the buttons work well, allowing us to skip, pause, and play tracks, they feel decidedly odd. There's an unfinished, industrial tactility to them. That industrial look works well for the buds, but for the controls, it just comes off as awkward. We really wish that 1More had spent a little more effort on the design, as it took away from the overall experience of the earbuds.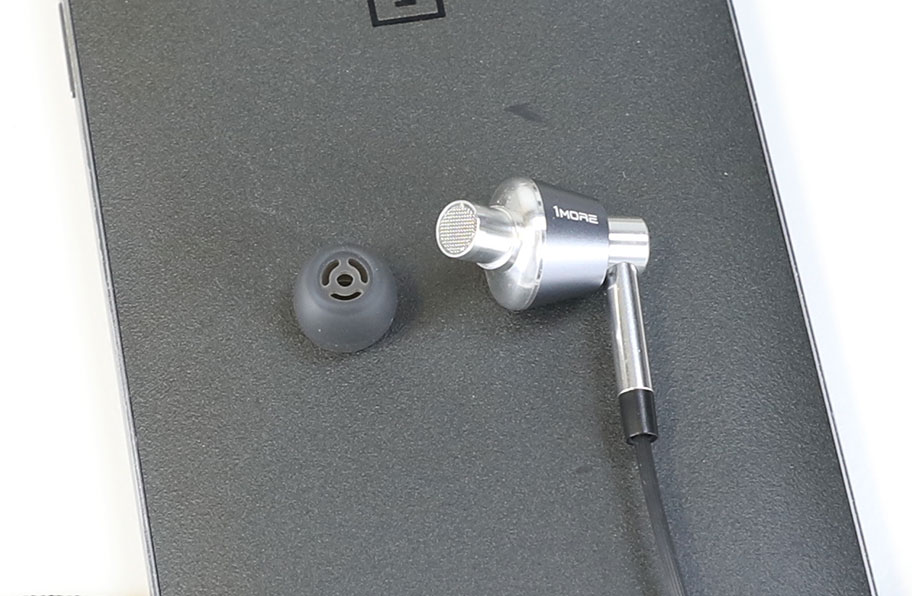 Comfort & Fit
It's always mildly surprising when earbuds fit well from the get go. We have oddly-shaped ears, and we are used to having to fiddle around to get a good fit. That wasn't the case here. We don't know if it was luck or design, but right out of the case, the Triple Driver In-Ears fit beautifully. They don't look like they should, with their unusual shape, but they tuck themselves into the ear canal with ease.
In case this doesn't happen for you, the company provide nine different tips in the packaging – six silicon, and three foam. We never had an issue swapping the tips in and out, and even with hours of use, we didn't experience anything more than mild discomfort – and that was right at the end of testing. For most of the time we had them in, the earbuds felt perfectly comfortable. As always, we wholeheartedly endorse the use of Comply memory foam tips if you are having trouble getting a good fit. They are cheap, effective, and remain the best option.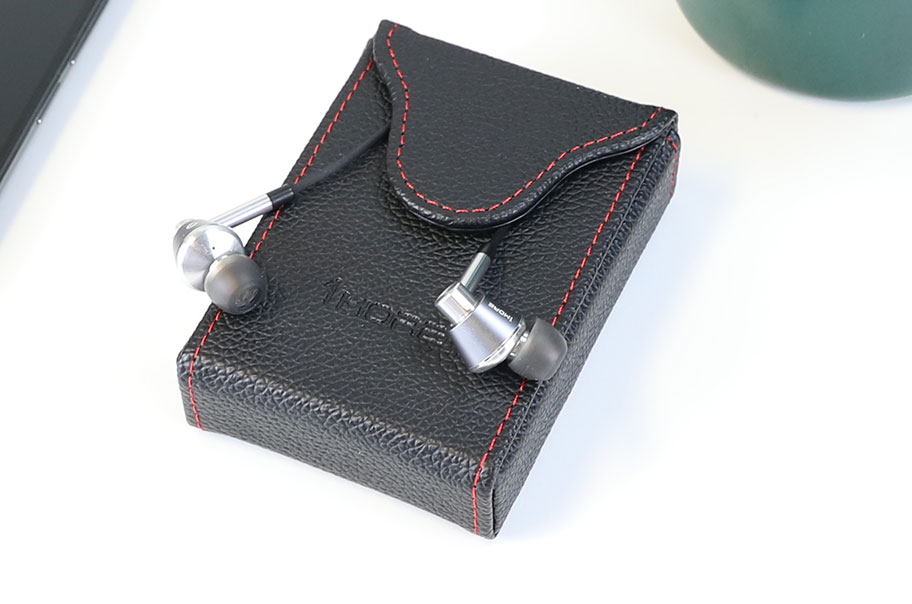 Accessories & Packaging
For budget products, don't expect much from the packaging. It's the one area where we are happy to see corners being cut. While we think that the packaging is important, in terms of the experience of the product, it's not a big deal if the box is simple and disposable. That, surprisingly, is not the case here. 1More have packaged the Triple Driver In-Ears in a beautiful fliptop case, which we'd suggest hanging onto purely because it's extremely cool. They do this with virtually all their products – we first encountered it when we tested the Triple Driver Over-Ears (full review here), a $235 pair of headphones that had equally brilliant packaging.
It also helps that the case these earbuds come in is terrific. It's not overly complicated – a simple, blue leather flip-top case, with prominent red stitching and embossed logo. But what it succeeds in doing is creating a premium feel, a genuine sense that you've picked a winner. This is the kind of design we expect to see in $300-plus products, not ones that cost less than $100.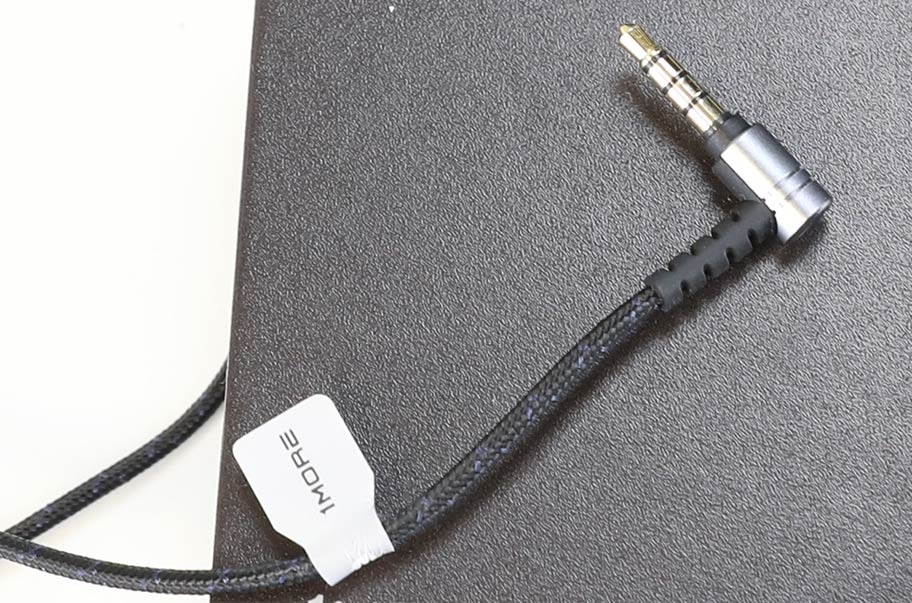 What We Like
The 1More Triple Driver In-Ears have some of the best soundstage and imaging of any earbuds we've tested.
The bass and mids of the Triple Driver In-Ears are spectacular, with real richness and depth.
The accessories, design, and looks of the Triple Driver In-Ears are superb - far better than you'd expect for the price.
The Triple Driver In-Ears fit well, and can be worn without discomfort for several hours.
 
What We Don't
The controls for the Triple Driver In-Ears feel rough and unfinished.
They don't have the top-end precision of other comparable earbuds.
There are limited color options available at the time of writing.

Comparison Table
*Batt. = Battery Life
**Imp. = Impedance
***Sens. = Sensitivity
Want Even More Master Switch? Sign Up For Our Weekly Newsletter!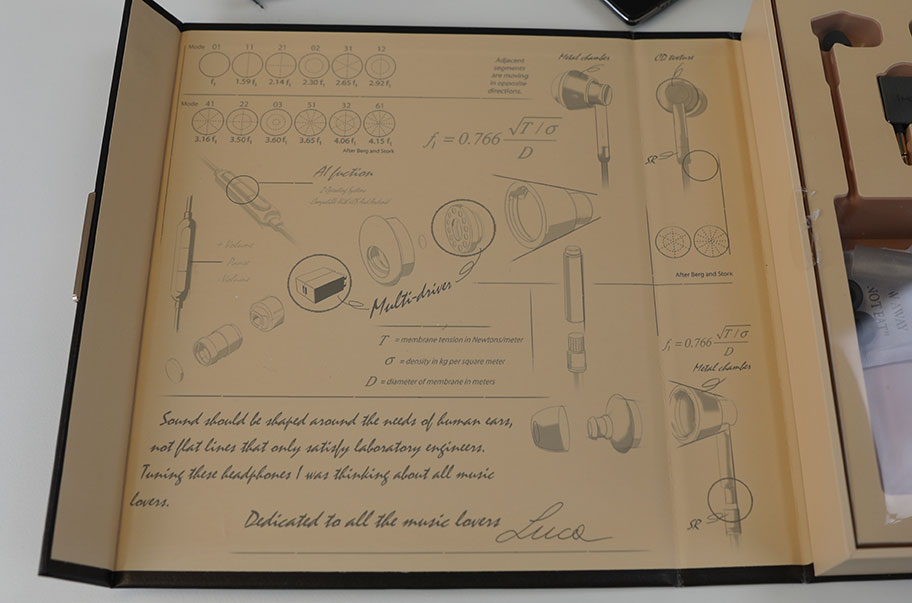 The Competition
As we mentioned, there's a staggering amount of competition in this particular price range. Here's how the 1More Triple Driver In-Ears stack up against their opponents. First up: the ever-popular Shure SE215. These earbuds are actually quite similar to the TDIEs. They are slightly more expensive, and we think their bass actually beats the 1More earbuds. It extends a little deeper, a little further, and is helped along by excellent isolation. However, we're still going to recommend you buy the TDIEs. The Shures are good, but the 1Mores are just...cooler. The overall experience is better. Shure make great stuff, but their buds feel like a tool, whereas the TDIEs feel like something you'd buy for fun. The SE215s are $89 to the TDIEs' $80, meaning you won't have to spend much more if you prefer the Shures.
Another common comparison: the Sennheiser Momentum In-Ears. At around $83, they deliver stellar sound quality - as you'd expect from Sennheiser. They are biased a little more towards the high-end than the TDIEs, but not dramatically so. The big difference comes in functionality. The 1More TDIEs work with both Android and Apple phones; the Sennheisers require that you buy a specific version for each operating system. As good as they are, we once again recommend the TDIEs. If you do go for the Sennheisers, be aware that they are sometimes sold as Sennheiser HD1 In-Ears, for reasons that are far too boring to go into.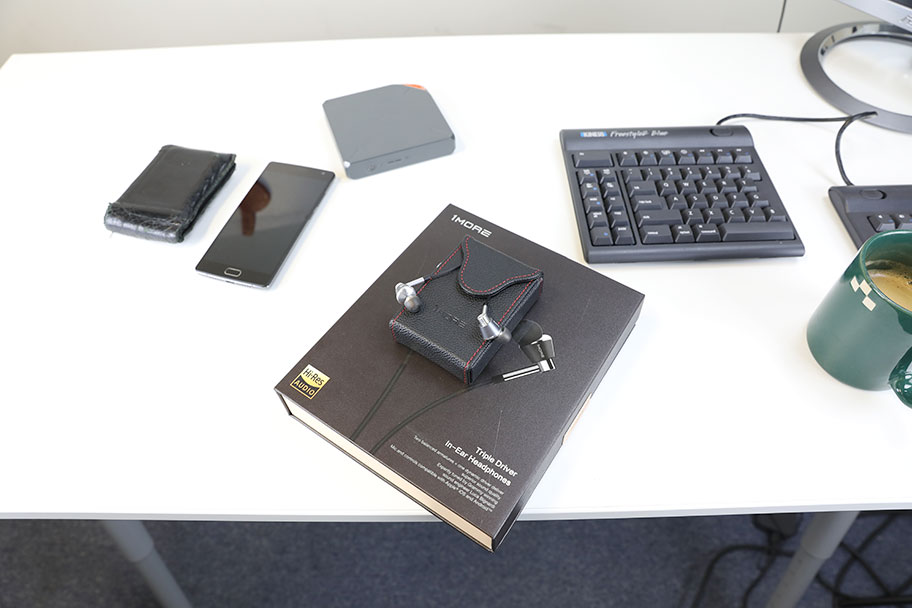 If you're into music that puts emphasis on the high-end, like classical or jazz, then check out the Bose Soundtrue. These $95 earbuds are exceptionally comfortable, offering solid fit with their soft silicone wings. The sound quality is great, with serious emphasis on the highs - bassheads need not apply. These should be seen as a viable alternative to the TDIEs, ones which offer a different experience. Like the Sennheisers, above, you'll need to select either an Android or Apple version.
And finally: the 1More Quad Driver In-Ears. These are, essentially, identical to the Triple Driver model reviewed here, with the same fit, accessories, and design. The difference is in the drivers - obviously. The Triple Drivers offer two balanced armature and one dynamic driver, but the Quad Drivers offer that, plus an additional balanced armature. The result? Crystal-clear, glorious sound quality, that's even better than the TDIEs. There's such power to the sound quality here, and it makes you wonder what the limit is. Companies like Noble Audio are known for including up to ten drivers in their earbuds; what's stopping 1More? Be warned, you will pay for this extra sound - $150 versus $80 for the TDIEs. If audio is important, however, it's well worth the money.
Learn More About Headphones