Cambridge Audio CXA61 ($599)
Weight: 18.3lbs
Dimensions: 16.9" x 13.4" x 4.5"
RMS Power: 60 Watts at 8 ohms
What We Like: Stupendous sound, clever design, excellent features.
What We Don't: Lacks the power and energy of pricier amps. 
See the Cambridge Audio CXA61
Picking the best stereo amplifier for your setup can be a huge challenge. We know this all too well. There are quite literally thousands of amps available, from tiny desktop models to massive, five-figure beasts. We test dozens of amplifiers each year, and as we write this review, we can say that the Cambridge Audio CXA61 is one of the best amps we've ever tested. In this review, we break down the CXA61's sound, design, packaging and accessories, specs, and more. To see how it stacks up, check out our list of the best stereo amps.
 
Sound
Low-End (Bass)
Here's what you should do with the Cambridge Audio CXA61: you should listen to music that's fun, makes you want to jump around, sing along, perform a ridiculous dance that your significant other will capture and share to Instagram to embarrass you. This amp may be an imposing slab of corporate silver, but inside, it's a wrecking ball. It has some of the most lively sound of any amp we've ever tested.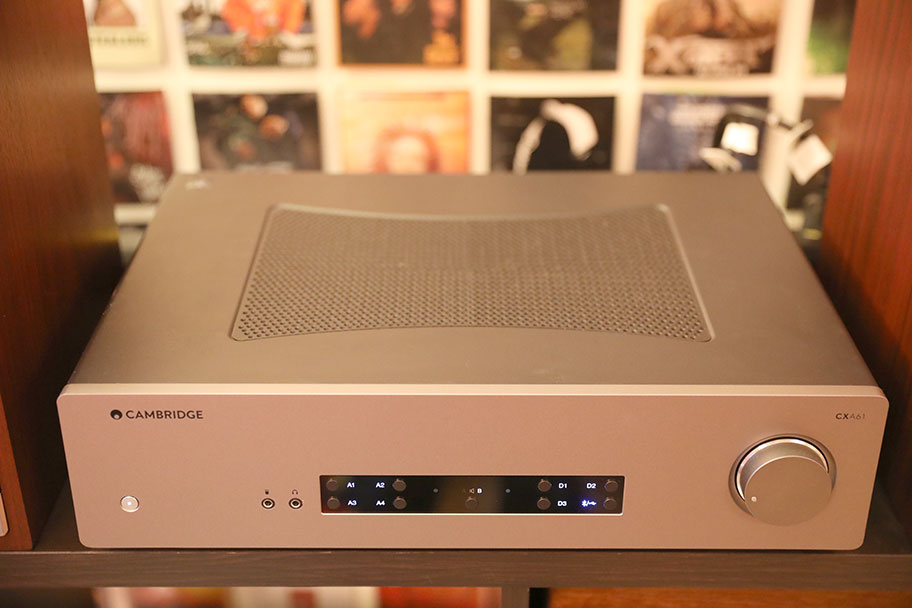 It all starts with the bass. It's not overcooked or bloated, and it doesn't dominate. But it has a ridiculous amount of energy and a kick that's a true joy to listen to. The reason we recommend testing this amp with something up-tempo and heavy hitting is so you can enjoy the effect. Don't get us wrong: it's confident enough to work with genres of music that aren't quite so energetic. Jazz, for example, sounded just as good as hip-hop. But it really is quite an experience and we had a tremendous amount of fun testing this one out. The CXA61 offers 60 watts of power, an improvement on the CXA60 amp, and is very similar to that model in both design and audio quality. The power is put to exceptionally good use here, and the low-end is just outstanding. There's a subwoofer output on the rear of the amp, but for once, we genuinely didn't need it.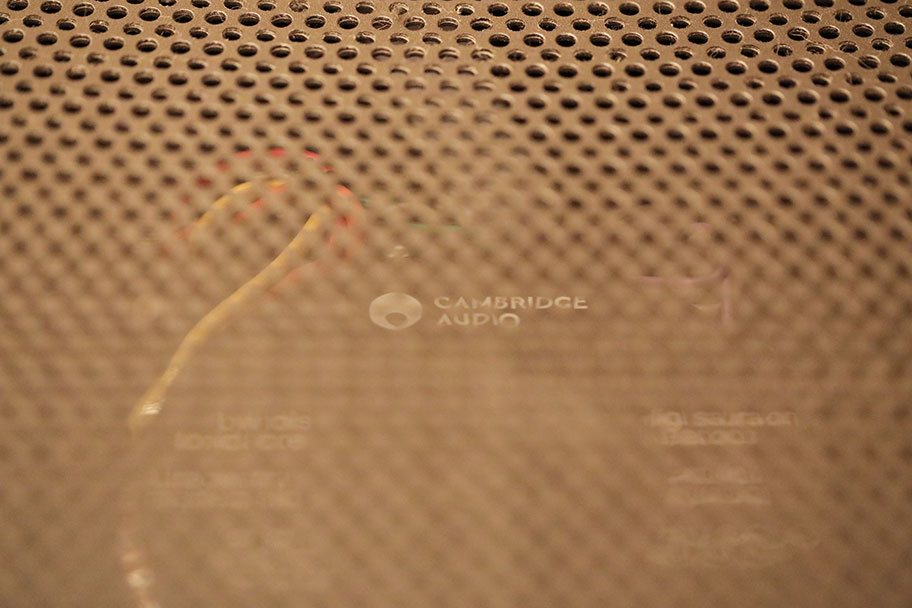 We tested this amp at one of our busiest times of the year - the weeks before Black Friday, when we work hard to try out as many pieces of equipment as possible so we can include them in our product roundups. That means we had plenty of other amps to compare the CXA61 to. The only other amplifier in the sub-$1,000 range that could compete with it was the $350 Onkyo A-9110 (full review here), a superb budget amp that offers big, punchy sound. It doesn't offer the same features or build quality as the CXA61, but we found it absurd that no other amps we tested were as fun, confident, loud, and energetic as the CXA61. It's a marvel.
There is a more expensive amp available in this line: the Cambridge Audio CXA81, which boasts 80 watts of power. We prefer the amp on review here. The CXA81 is more analytical and clean, and although it's a very capable amp, it just isn't as much fun. It costs $1,299 versus $599 for the CXA61.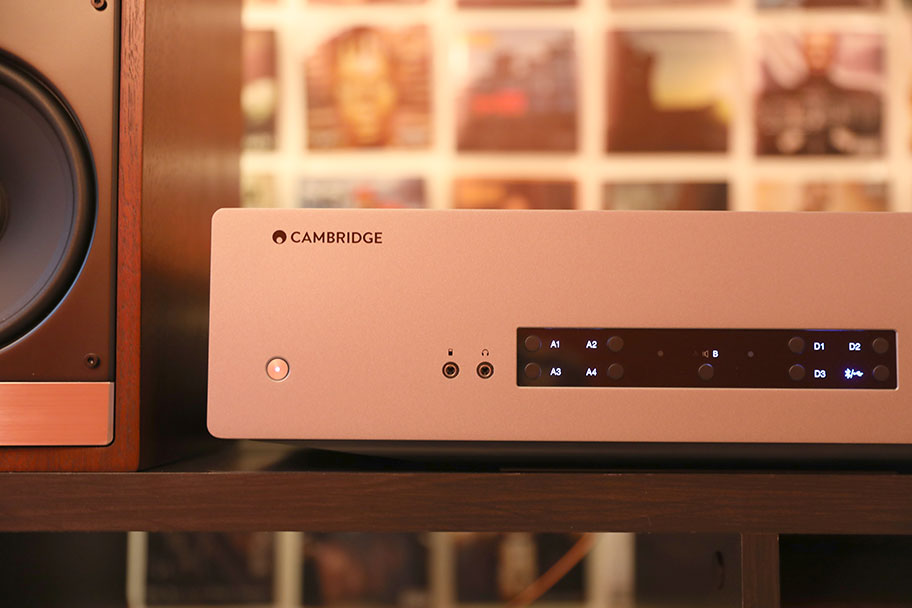 High-End (Treble) and Mids
The sound signature extends well into the other parts of the sound spectrum, too. Mids - where you'll find elements like vocals and guitars - were warm and engaging, welcoming us no matter what was playing. Male vocals, in particular, really shone. They felt muscular and clean, with excellent detail. And speaking of detail, we were impressed with the high-end too, which offered a staggering amount of texture and realism. It's quite a trick for an amp to pull off: retaining what makes a track special, while at the same time heightening and sharpening it.
There's no getting away from the fact that the CXA61 is expensive for what you get. When it comes to other stereo amps, it's pricier than some. But we can say that, in audio terms at least, we have no complaints. We put it up directly against other amps in this price range, like the Parasound New Classic 200 Integrated, a slim, technical amp that goes for $1,199. The Parasound was good, occasionally great, but it just didn't have the pleasing, warm sound quality of the CXA61.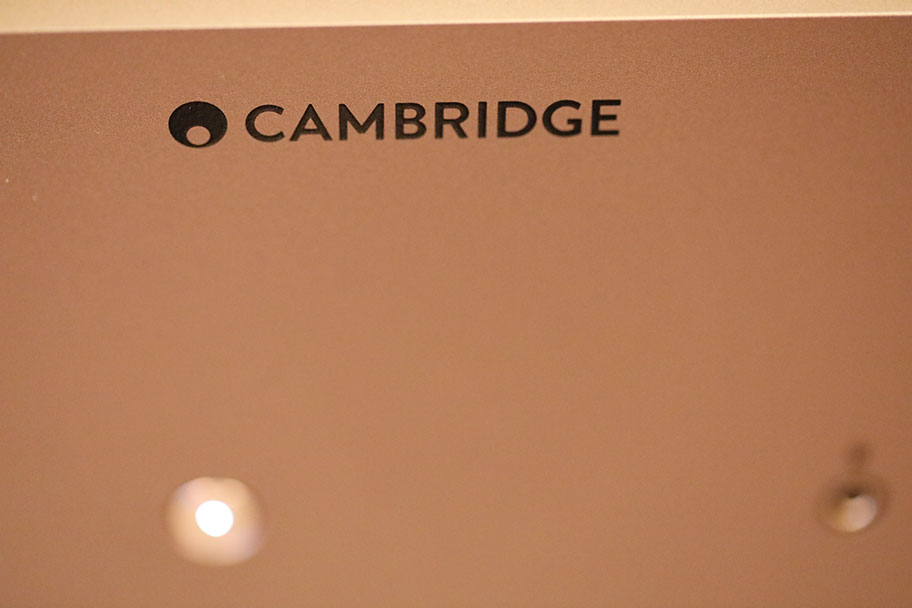 Soundstage
In terms of instrument separation, we had good experiences here, too. While the CXA61 definitely benefits from a good pair of speakers - more on this below - it did a good job with providing a wide, spacious soundstage. This didn't impress us quite as much as the overall audio quality - the soundstage was solid, rather than spectacular - but it's a clear improvement on less expensive amps currently available. The $499 Denon PMA-600NE, for example, was an interesting comparison. It's one of the few amps that can go toe-to-toe with the CXA61 in terms of sound, but the Cambridge amp just smokes it in terms of soundstage. While listening to music, we really felt like we could place individual instruments in the air around us.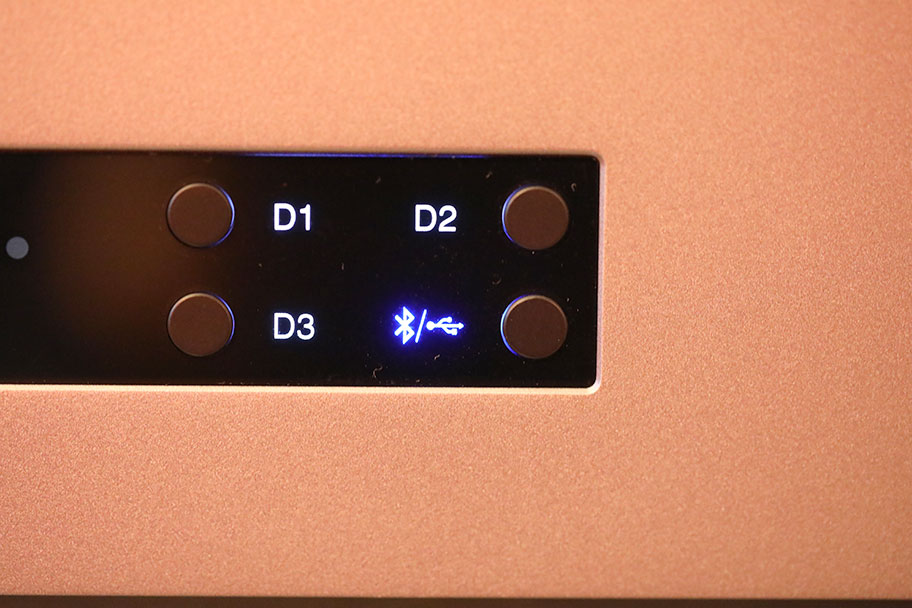 Bluetooth Audio and Digital Inputs
We spent quite a bit of time listening to the CXA61 using a Bluetooth connection, which allows you to stream in full aptX HD, if you have a compatible source (more on what aptX HD is here). We found that there was hardly any noticeable difference from wired connections. Hardly doesn't mean none, however: connecting via the analog inputs, in particular, gave the audio just a little more of a lift. Very subtle, but it was there.
This is probably due to the DAC chip inside the CXA61 - the chip which converts digital audio to analog sound. It's an ESS Sabre ES9010K2M, and while it sounds fine, there's a slight sense that it's the amp's weak spot. It's a problem that was apparent on the original CXA60, too, which had a Wolfson WM8740 DAC. The change in conversion chip has obviously been made to improve the sound, and it very much has, but there's still a sense that there's more ground to cover here. However, no matter how you slice it, the CXA61 sounds much better than its predecessor.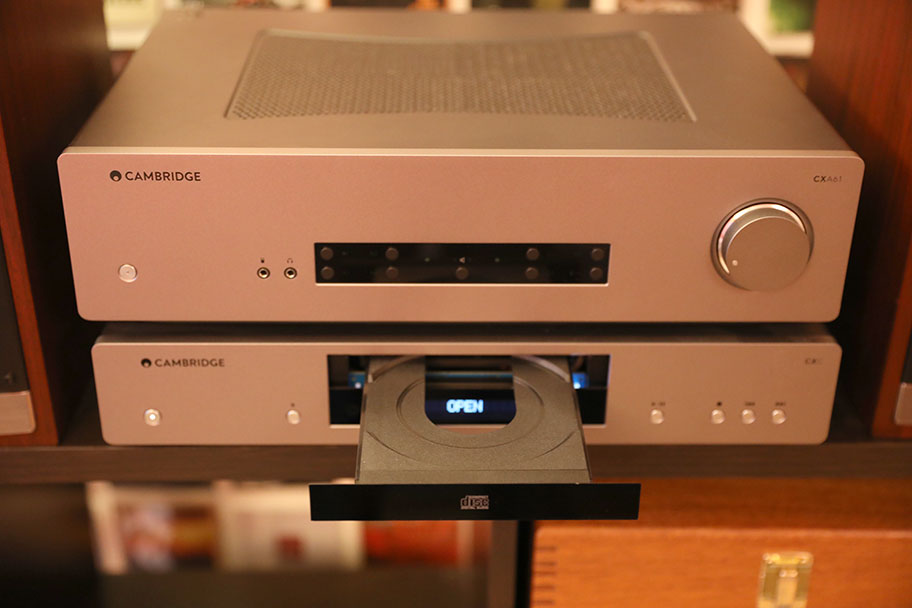 We also tested the CXA61 with a CXC CD player from Cambridge, because we are dinosaurs, of course (technically it's called a CD transport, but we don't even care that much). If you like CDs, this is an excellent combo, and they're even built to look good when stacked. The amp and the player, not the CDs. By the way, we are very pleased to report that the Bluetooth USB dongle found on the original CXA60 has been scrapped. Everything is internal and you don't need to connect anything extra to go wireless.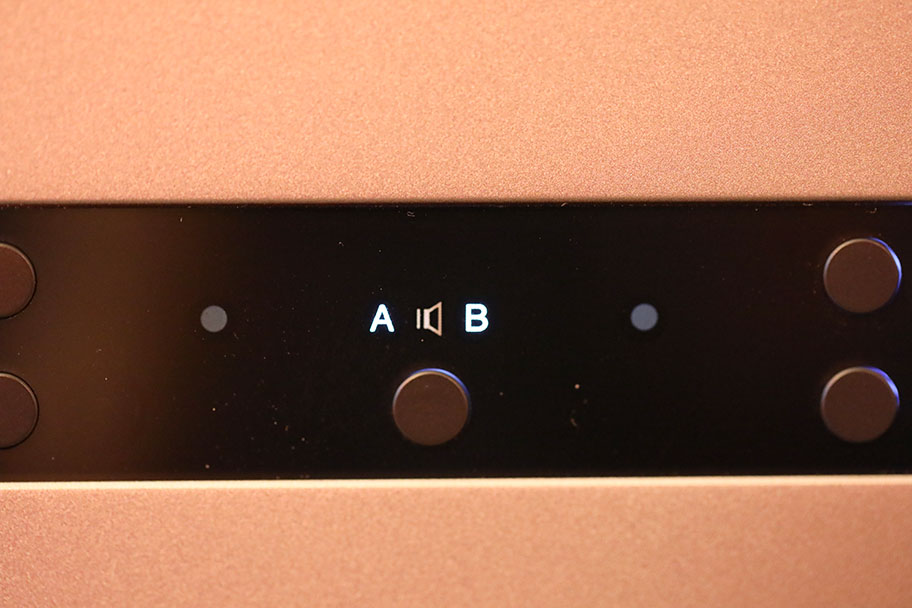 Speaker Matching
We tested this amp with several speakers, and one thing we did notice was that it performed better with speakers that had slightly higher sensitivity. By this, we mean anything with sensitivity over about 90dB (more on what sensitivity is here).
Our favorite combo was the CXA61 with the MartinLogan Motion 35XTi. These $900 speakers really brought out the best in the amp, and vice versa. It's not a problem if those prices make your eyes water - less expensive speakers perform nearly as well, even if they aren't especially sensitive. We tried the CXA61 out on sub-$300 speakers from Fluance and ELAC, and we had a great time. You will too.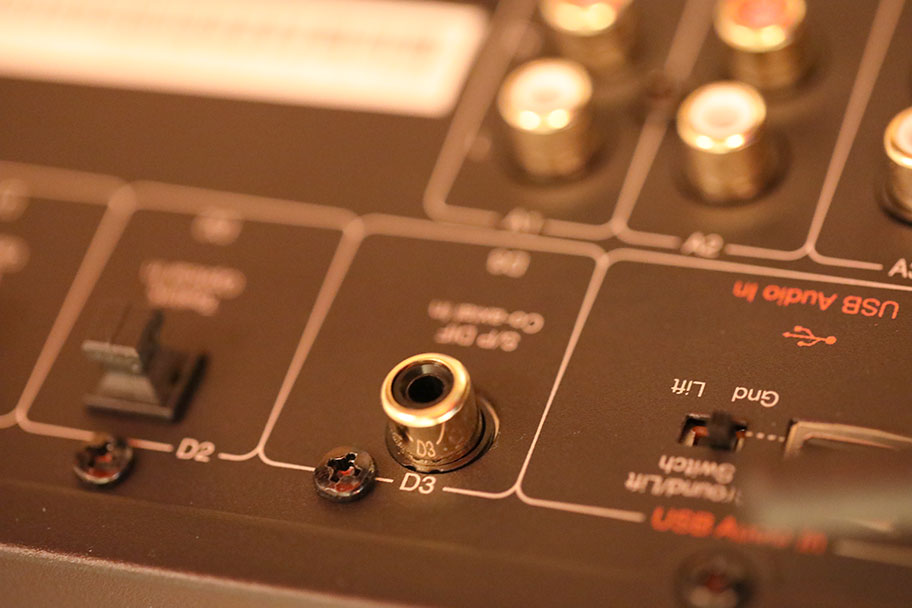 Design
Looks and Build Quality
The sound isn't the only reason we love the CXA61. Don't get us wrong, it sounds lovely, but our happy feelings about this amp were made even happier when we stuck our head over the back to hook it up. Like all amps, there are multiple inputs and outputs, and do you know what the people at Cambridge have done? The wonderful, beautiful, stunningly-good-looking and intelligent people at Cambridge have labelled each input twice: once the right way up, and once upside down, so you can read them while leaning over the amp from the front.
It's a tiny detail, but one we've never seen before, ever. No other manufacturer, to our knowledge, has done this despite it being the kind of design decision that makes total, absolute, instant sense. It's a stark reminder that, for all their audio wizardry, engineers are often terrible at designing for the user. Cambridge are the polar opposite; they care, man.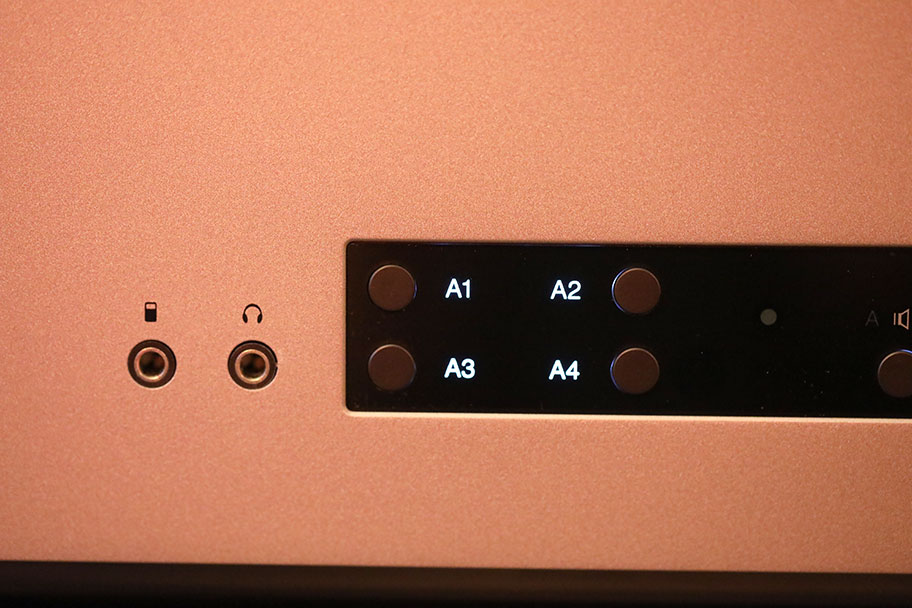 Looks-wise, the CXA61 is a big, silvery slab. We dig the look, but we would have enjoyed a digital display, as seen on similar amps like the NAD D3045. That being said, it's not a huge loss, as there's not much information to communicate other than a set of lights indicating input. The volume knob is motorized, and is large enough to find without looking. There's a 3.5mm input and a headphone amp, but that's about it. It's a very minimalist design, but it works. Almost all the controls are handled using the remote, which we'll talk about in more detail below, but at its heart, the CXA61 is a surprisingly simple machine. The most complex operation here is Bluetooth pairing, and all that requires is holding the relevant button down.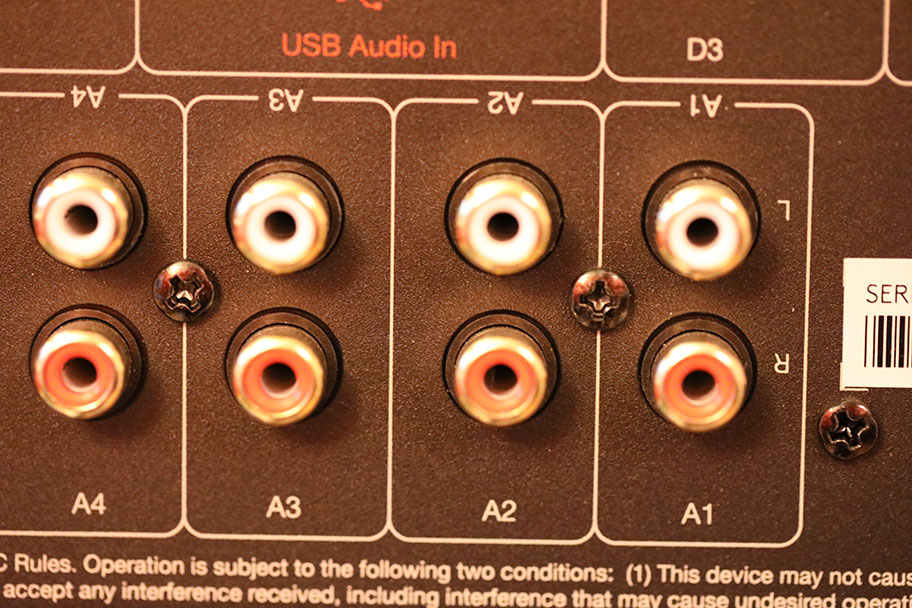 Inputs and Outputs
Yet another reason to love the CXA61 is that there are two speaker outputs. You read that right. Two separate sets of channels, and yes, you can run both at once, regardless of the speaker impedance. We admit: this was way more useful for us, who have to test multiple speakers per day, but there's no ignoring the fact that it's an incredibly useful feature.
Beyond that, you get a comprehensive selection of ins and outs. There are four RCA inputs, and a selection of digital inputs: S/PDIF coaxial, TOSLINK optical, and even a USB input. We honestly cannot think of an audio device that can't be connected to the CXA61 or a setup that would tax it here. You can even use it as a preamp, if you want to incorporate it into a larger system. Again, it's expensive, and in sound terms you could make an argument that something like the Onkyo A-9110 has just as much to offer, but the CXA61 has a wealth of excellent features that other amps don't.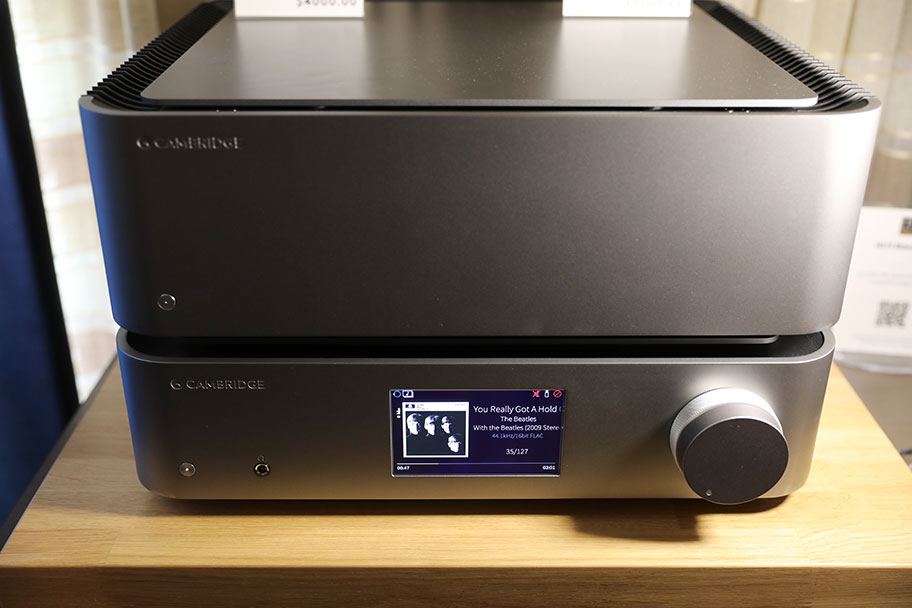 Other Amps From Cambridge Audio
We go into much more detail about the CXA61's competitors below – there's plenty of competition in the world of stereotypes. But it's worth talking a little bit about other amps that Cambridge Audio offers. They have a huge product range, almost all of which are excellent. More importantly, they provide great amps at every price point. We don't want it to sound like we are shilling for Cambridge – nothing they make is perfect, and that includes the CXA61. But we've had great experiences with their amps, and we want to highlight what else they offer.
If you're on a budget, we recommend going for the new AXA35 amp. It's only $350, almost a third of the price of the CXA61. Very obviously, it offers less power – 35 watts – and fewer inputs and outputs, but presented all in a much slimmer frame. If you want to spend significantly more money on an amplifier, then you should check out the Edge A, which retails for upwards of $6,500. It's a brutally efficient and unforgiving amplifier that is dedicated to providing music in its rawest, purest form. We've heard it, and it sounds phenomenal, although the price may put some people off.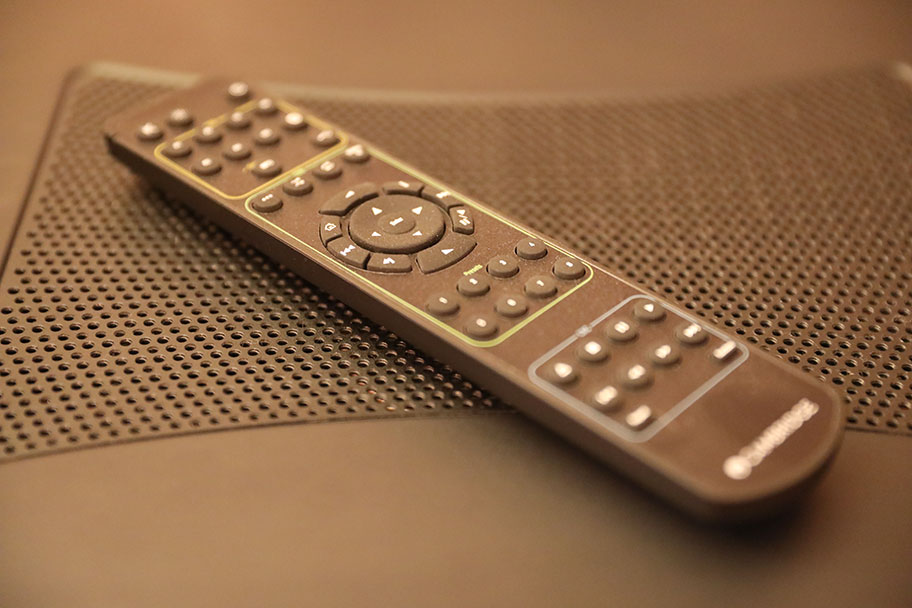 Accessories & Packaging
Accessories include a power cable, a manual, a control bus cable, and the remote. The remote is a weird one. Cambridge have been using this design for a while - it's been unchanged since we reviewed the old CXA80 (full review here). It's clearly designed for people who own more than one Cambridge product - there's a section for the CXC CD player and CXN streamer, as well as the CXA amp. If you do own more than one Cambridge device, it's a well-designed way to control them. But if you only own the CXA61, you have a control with a lot of buttons you'll never use. It's strange, especially given how good the amp design is, that the remote feels like an afterthought. Although we must say that, as an advert to buy more Cambridge gear, it's a good one.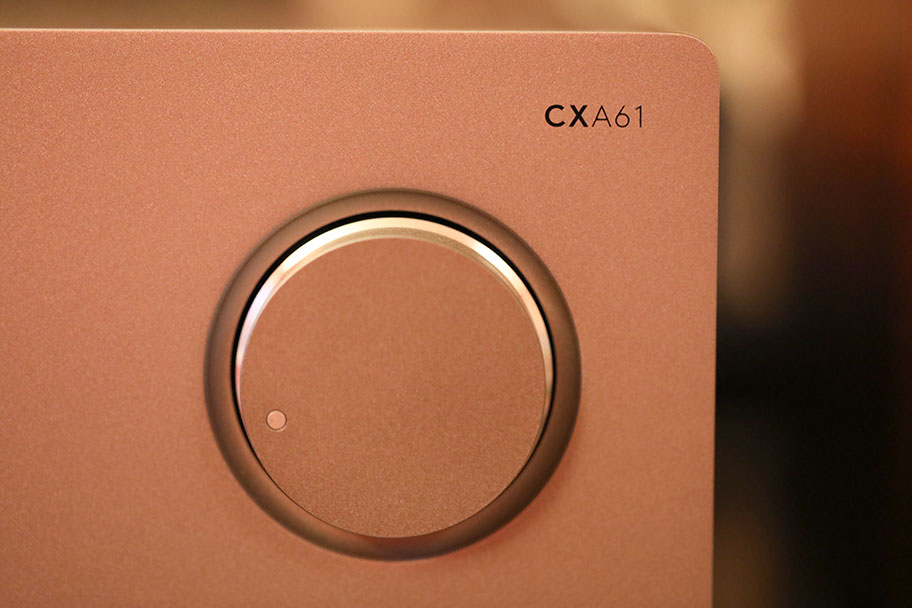 What We Like
The Cambridge Audio CXA61 delivers stupendous sound, bursting with energy and life.
Clever design features and sleek looks make the Cambridge Audio CXA61 a winner.
The CXA61 has an excellent range of features, inputs, and outputs.
 
What We Don't
The Cambridge Audio CXA61 is expensive, particularly in comparison to its predecessor.
The remote control of the CXA61 is overly complicated.
The soundstage of the CXA61 could arguably have used a little more fine tuning.

Comparison Table
*RMS = RMS/Continuous Power
**Peak = Peak/Dynamic Power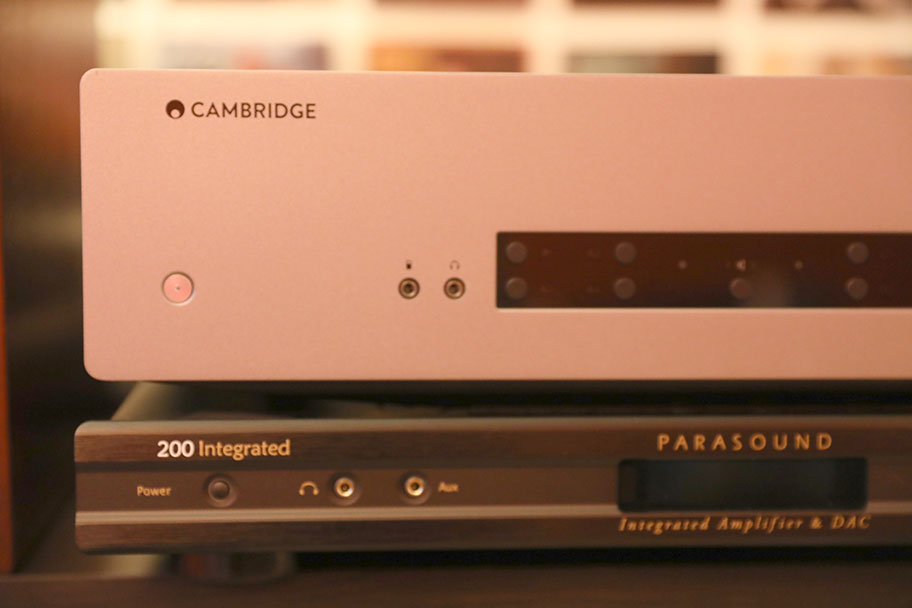 The Competition
As we said in the beginning, the competition here is fierce. One of the best alternatives to the CXA61 is the NAD D3045, which costs $799. It has a handsome and effective design, the same wattage (60), and even some features that the CXA61 doesn't have - like two-way Bluetooth, meaning you can both send and receive Bluetooth audio. That being said, there's no question that the CXA61 sounds better. The D3045 is a fun amplifier, but we much prefer the Cambridge.
If you want even more features, and want to get technical, then we strongly recommend the Parasound New Classic 200 Integrated. It offers superb sound, as well as clever features like a tunable crossover for subwoofers, and a bypass mode for use in home theater. These are features you won't find on the cheaper CXA61. The sound is elegant and clean, but again, we just think the CXA61 is a better amp overall. If you don't need these advanced features, you can probably give the Parasound a miss.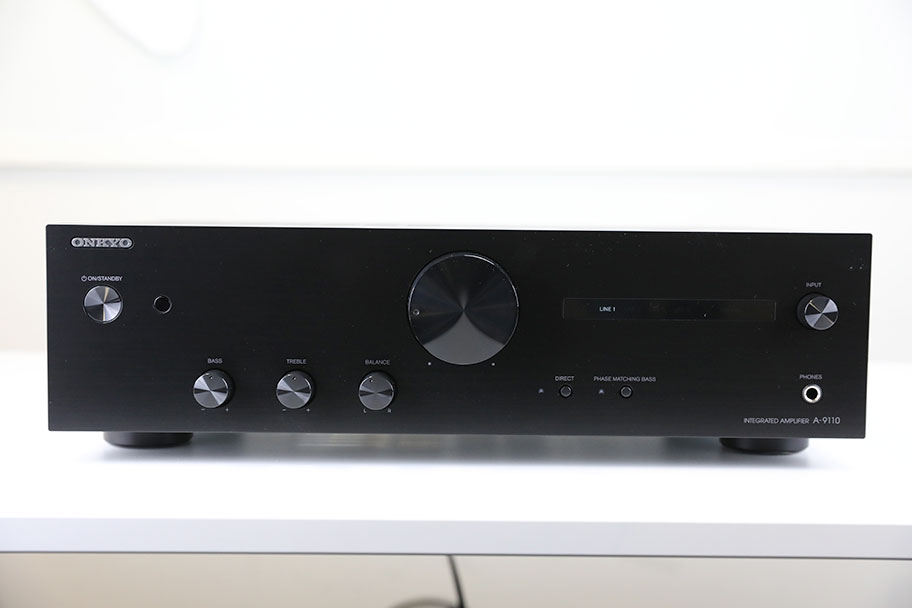 Want something more budget focused? Try the $349 Onkyo A-9110. It's a very barebones amplifier, with no digital inputs to speak of, and certainly no Bluetooth. But it's monstrously powerful, and has some of the most enjoyable sound we've heard – definitely in this price range, anyway. If audio quality is all you care about, and you have a separate DAC already in hand, then you can save yourself some major money here.
And finally: it's worth highlighting the original Cambridge Audio CXA60, which is currently available for $599. The sound is almost as good - although you'll have to attach an annoying USB dongle to use Bluetooth - and the functionality, build quality, and design are fundamentally the same. We think it's worth spending the extra money, but if you want to experience Cambridge on a relative budget, check out the CXA60.
Learn More About Hi-Fi Audio