Remember the very first iPod from seventeen years ago? No? Damn, we're old. Anyway, it sold around three hundred and sixty million units. It changed the way we listen to music forever - and today, Apple is no longer the market leader. Dozens of companies have sprung up, offering players that can deliver audio of a much higher quality than any iPod. Here are some of the best available right now. For more background information on digital audio players, see our comparison tables and buying advice below the picks.
 
Best Overall DAP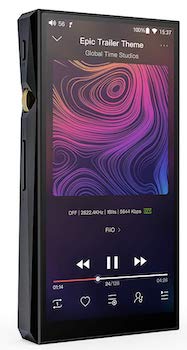 Storage: 2GB (Expandable to 4TB)
Max Sampling Rate: 32-bit/384kHz
File Types: ALAC, AIFF, FLAC, WAV, WMA Lossless, APE (Multiple), DSD, DXD, MP3, OGG, WMA
What We Like: Stunning design and sound quality, terrific screen.
What We Don't: Older version of Bluetooth, a little expensive.
The FiiO M11 isn't just a brilliant player, it's one that comes hot on the heels of two equally brilliant players - the M7 and M9. FiiO appear to release a new DAP almost once a month – or it feels like it anyway – but the M11 is the best thing they've ever made. It's the culmination of everything that makes their products so compelling. We adore the sound, which is confident and precise, and we love the modified Android operating system that will be instantly familiar to anybody who has ever used a smartphone. The 18 million color screen is just superb, and the sheer number of options the player gives you easily beats models from HiBy and iBasso. It also comes across as significantly better than the Shanling M5S (our silver medallist on this list) thanks to its exceptional Wi-Fi streaming capabilities.
This DAP does have its flaws. The Bluetooth is only 4.2, which is relatively low. And although the controls are fantaThose issues aside, the M11 is a remarkable DAP. FiiO recently released an upgraded version, the M11 Pro, which is around $200 more expensive and offers minor upgrades. We think you can save your money and just buy the original. It's a beast...Read our in-depth review
See the FiiO M11
 
A Close Second (And $61 Less)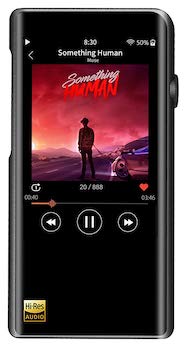 Storage: None (Exp. to 2TB)
Max Sampling Rate: 32-bit/768kHz
File Types: DSD, DFF, ISO, DXD, APE, FLAC, WAV, AIF, AIFF, DTS, MP3, WMA, ACC, OGG, ALAC, MP2, M4C, AC3, M3U, M3U8
What We Like: Excellent sound for the price, huge range of file handling.
What We Don't: Built-in EQ isn't amazing, not a quantum leap from the original M5.
Shanling have been one of the biggest audio surprises in the past few years. Their M5S player keeps them at the top of our list. It's an improvement on the original M5 – albeit not a massive one – that switches up the design and boosts the sound quality. The original M5 can only handle 192kHz, whereas the M5S supports up to 768kHz files. We think the FiiO M9 offers far more value, but the M5S is an easy second place. Its excellent operating system and robust, punchy sound quality give it a spot above the rest.
This DAP is definitely not perfect. We aren't big fans of the built-in EQ, which feels clunky and unnecessary. The product itself also feels just a touch expensive for what you get. However, neither of those points cause too many problems. The M5S is an excellent alternative to the M9, and one that anybody who enjoys large, detail-rich audio files should consider. Compared to other similar models in this price range, like the HiBy R6, the Shanling M5S is the clear choice...Read our in-depth review
See the Shanling M5S
 
Best Budget DAP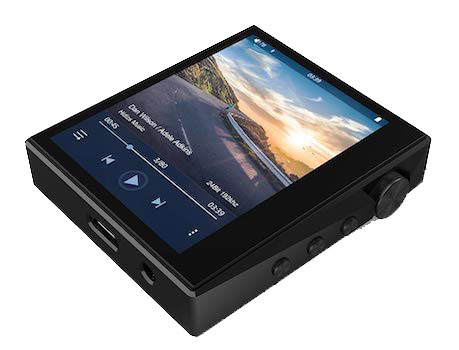 Storage: None (Exp. to 1TB)
Max Sampling Rate: 32-bit/348kHz
File Types: DSD, FLAC, APE, WMA, WAV, ALAC, DSF, DFF
What We Like: Incredible value for what you get.
What We Don't: Sensitive headphones can be a little noisy with this DAP.
The Hidizs AP80 is, without a doubt, the best budget DAP available. Nothing else even comes close. For just $150, the AP80 supports a wide range of files types, up to 32-bit/348kHz - the top-rated FiiO M9 only supports up to 192kHz - and an excellent operating system. While the FiiO M9 is a better overall pick, and the Shanling M5S offers improved sound, the Hidizs AP80 is a genuine winner at this price point. It's an improvement on the original AP60, and although it isn't a complete overhaul, it definitely ticks the right boxes. We were tempted to put the cute little Shanling M0 here, but in a world where the AP80 exists, we know exactly which one we pick.
That being said, you should probably reconsider the AP80 if you have sensitive headphones or IEMs – we picked up some noise in our testing that feels like a hangover from the AP60. Regardless of this issue, we had tremendous fun with this little beauty. If you're in the market for a budget DAP, we'd strongly recommend checking this one out. It's damn good.
See the Hidizs AP80
 
Best High-End DAP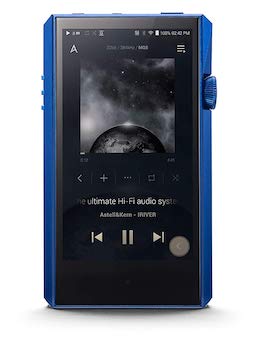 Storage: 128GB (Expandable to 400GB)
Max Sampling Rate: 32-bit/384kHz
File Types: WAV, FLAC, WMA, MP3, OGG, APE, AAC, ALAC, AIFF, DFF, DSF
What We Like: An outstanding upgrade on a landmark product for a much cheaper price.
What We Don't: Price may put some people off.
Ignore the name, which looks like HTML gone wrong. The SP1000M - A&K's upgrade on the SP1000 – not only drops the price, but manages to completely revamp the system. This ultra high-end player adds in support for streaming services, a new user interface, USB-C functionality, and a whole lot more. The original SP1000 costs well over $3,000, and A&K clearly decided that it was a little bit overkill. That's a decision we welcome.
It sounds just as good as the previous model, too. One of the main reasons for the SP1000M's impressive audio quality: the dual AKM AK4497EQ DACs (Digital to Analog Converters) which are upgraded from the AK380's chipset. And yes, there are two of them - each one handling one side of the stereo signal. DACs are the hardware chipsets that convert digital file data into actual audio. The quality of the hardware is directly linked to audio quality, dynamic range, soundstage and perceived width and depth of the sound. If you can afford the best, the SP1000M is the one.
See the Astell&Kern A&Ultima SP1000M

Best DAP for Tidal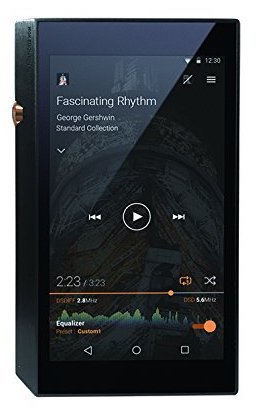 Storage: 32GB (Expandable to 400GB)
Max Sampling Rate: 24-bit/384kHz
File Types: DSD, MP3, FLAC, WAV, ALAC, AAC, AIFF, APE, WMA
What We Like: Capable of streaming Tidal and Google Play, reasonably-priced.
What We Don't: Feels very slightly clunky to use.
Pioneer's famed audio knowhow and versatility surely help in jumping that important brand recognition queue. Their XDP-300-B DAP is armed to the teeth with impressively specced hardware. We can't fail to notice a significant resemblance to the Astell&Kern A&futura SP1000M's body design. There are differences of course - and what goes under that 4.7" HD screen is mighty impressive indeed. In particular, it manages to excel when streaming from the high-resolution audio service Tidal – the player is specifically designed for it, and its MQA audio format.
Memory is not huge (for a high-res library) - only 64GB, but you do have two microSD slots here, each capable of additional 200GB. The XDP-300-B can also stream via Wi-Fi playing music directly from your DLNA server (or from said third party streaming service apps) which is great for high-res files. Bluetooth 4.0 is also present and although this cannot beam ultra-high definition audio, the aptX codec support (we explain the term in our Buyer's Guide) allows up-to CD quality wireless audio streaming. Wired audio quality is sublime, too. In addition to the standard 3.5mm headphone out, the XDP-300-B DAP features a second, pro-standard 2.5mm balanced output connection.
See the Pioneer XDP-300R-B
 
Best of the Rest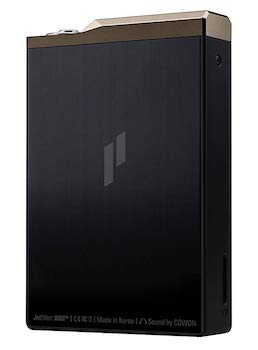 Storage: 64GB (Exp. to 192GB)
Max Sampling Rate: 24-bit/192kHz
File Types: DSD, FLAC, APE, WMA, WAV, ALAC, DSF, SACD, MP3, OGG, AAC, AIFF
What We Like: Excellent sound, superb EQ options.
What We Don't: No wireless options, awkward size.
We think there's a strong argument to be made that the Cowon Plenue D2 has better audio quality than the FiiO M9, or the Shanling M5S. It's a dual DAC machine, with crystal clear sound and a fantastic range of in-depth EQ options, thanks to the built-in JetEffect 5 and BBE+ software. It also boasts a superb battery life, at around 40 hours played at a moderate volume. No matter which way you slice it, the D2 - an update on the original Plenue D – is a top ten DAP.
Unfortunately, it doesn't quite squeak into the top five, for a couple of reasons. The first is the utter lack of wireless options, which is awkward in a price range containing models like the cheaper FiiO M9, which let you stream through either Bluetooth or Wi-Fi. We also aren't wild about the size – it's a small player, but it feels a strange to hold in the hand. As good as the sound is, we think there are better players available. If you want superb audio quality at an affordable price, the Cowon Plenue D2 is the model to go for. But it still doesn't beat out the Hidizs AP80 for the Best Budget spot.
See the Cowon Plenue D2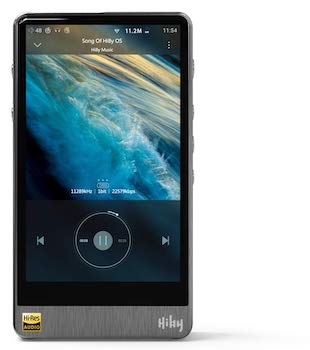 Storage: 3GB (Expandable to 512GB)
Max Sampling Rate: 32-bit/384kHz
File Types: FLAC, WMA, WAV, Apple, LOSSLESS, DSF, DSD, DSDIFF
What We Like: Lightning-fast, sounds splendid.
What We Don't: Still struggles with sensitive in-ears, very pricey.
The HiBy R6 Pro is an upgrade on the original R6. It offers a new amp stage, an overhauled output section, and an upgraded operating system. It's the last one that gets it onto the list more than anything else. The R6 Pro uses Android 8.0, better known as Oreo, and it is stupendously fast. It's easily better than the operating system on the otherwise brilliant FiiO M11, and it helps that the new amp section and DAC chip make it sound crisp and fresh.
That being said, a DAP this expensive should not give you noise issues with sensitive in-ears. On the models we tried, which included the Campfire Audio Andromeda, there was some audible hiss – barely, but still noticeable. Given that this model costs almost double what the M11 does, and the M11 doesn't struggle with noise at all, that's a bit of a black mark. Regardless, the R6 Pro is still a terrific player that deserves a spot on this list.
See the HiBy R6 Pro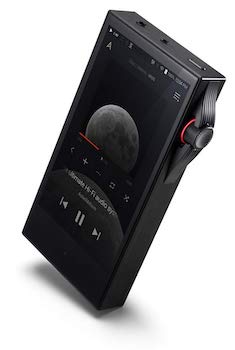 Storage: 128GB (Expandable to 1TB)
Max Sampling Rate: 32-bit/384kHz
File Types: WAV, FLAC, WMA, MP3, OGG, APE, AAC, ALAC, AIFF, DFF, DSF, MQA
What We Like: Cool design, excellent audio quality.
What We Don't: Dual DAC may not be worth it for some people.
We have never - and we mean never - come across a company as prolific as Astell&Kern. They release DAPs at a rate that puts other companies to shame. The SA700 is their latest creation: a player with a distinctive, eye-catching design and terrific sound. It's definitely not the best A&K player on this list – that honor would go to the A&ultima SP1000M – but it definitely deserves to be here. The audio quality is tremendous, and comparable to other players in this price range, like the iBasso DX220. The big draw is the fact that this is the first A&K player with two DACs, one for each channel, which theoretically result in cleaner, more direct sound.
However, we question whether this advancement is enough to justify the relatively high price. Although this DAP isn't as expensive as some of the other players on this list, the SA700 is pricey, and the sound quality is not a dramatic leap from players like the aforementioned iBasso DX220 or the HiBy R6 Pro. It sounds different, yes, but that difference probably shouldn't translate to an extra $400 in price. The SA700 is a great DAP in its own right, but it suffers in comparison to others.
See the Astell&Kern SA700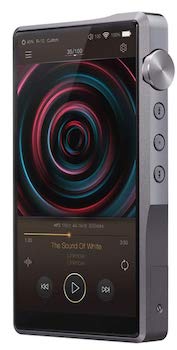 Storage: 4GB (Expandable to 2TB)
Max Sampling Rate: 32-bit/384kHz
File Types: MQA, APE (Multiple), FLAC, WMA, WAV, AAC, ALAC, AIFF, OGG, MP3, DSD, DXD, DFF, DSF, CUE, ISO
What We Like: Huge range of file support (including MQA), excellent sound quality.
What We Don't: Clunky operating system.
iBasso's evolution of the DX120 gets a lot right. The DX220 has a very low noise floor, and uses this to its full advantage by delivering excellent, decisive sound quality that easily competes with more expensive models on this list - including the beasts from Astell&Kern. It has a bigger screen than its predecessor, a more robust design, and even full MQA support. We still believe the Pioneer XDP-300R-B offers better value if you listen to Tidal, but this is an excellent second option. For under $1000, this is a highly attractive DAP.
Unfortunately, it's let down by its Mango operating system. Compared to something like the HiBy R6 Pro's Oreo, it feels sluggish. It's not especially intuitive to use and we think it was a poor choice. There are other less expensive options on this list that do a better job, like the FiiO M11. But make no mistake: this model deserves to be here, and it's a superb alternative to the other options on this list.
See the iBasso DX220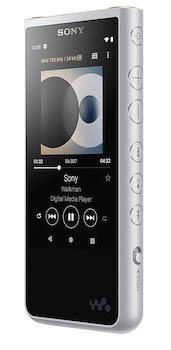 Storage: 64GB (Expandable to 512GB)
Max Sampling Rate: 32-bit/384kHz
File Types: WAV, FLAC, WMA, MP3, APE, AAC, ALAC, AIFF, DSD, MQA
What We Like: Easy-going sound, nifty digital tape display.
What We Don't: Doesn't offer enough to justify the high price.
Believe it or not, tape is still a thing in the audio world. We are frequently buttonholed by hardcore audiophiles at shows, wanting us to write about the joys of reel-to-reel tape. Perhaps this is the crowd Sony are looking to target with the Walkman NW-ZX507. One of the most interesting things about this DAP is that it echoes the original Walkman, with a digital tape graphic that appears whenever you play music. It's fun to have around, and we do like the easy-going sound that never feels fatiguing, and also offers rich and dynamic detail. Sony are good at this sort of thing and we have yet to hear a product from them that misses the mark. Plus, the feature set of this DAP is solid, with a decent amount of storage and a relatively high file handling size.
The biggest problem with the NW-ZX507 is that you're paying a lot for nostalgia. For only a little more, you can have the excellent iBasso DX220, which sounds equally excellent. It may not have the nostalgia factor, but it's a small price to pay for quality. We also think players from the likes of FiiO offer better value. The NW-ZX507 is a classy player, but it doesn't quite do enough to get into the top five.
See the Sony Walkman NW-ZX507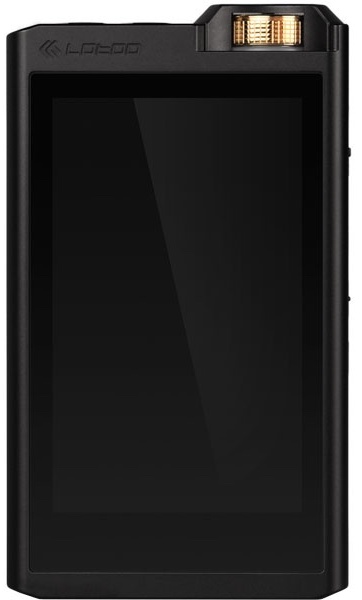 Storage: None (Expandable to 2TB)
Max Sampling Rate: 32-bit/768kHz
File Types: DSD, DFF, DSF, WAV, FLAC, APE OGG, M4A, AAC, MP3
What We Like: Excellent interface which feels light and responsive.
What We Don't: Only the truly rich need apply.
Lotoo is another name from China - a branch of the massive Infomedia company specializing in broadcast and audio recording equipment. Lotoo have already made a few splashes in the DAP world, and the PAW Gold Touch is their latest flagship. Portable DAPs above $2K are a ferociously competitive club; to deal with the pressure, the new PAW Gold Touch comes equipped with a PCM1792 DAC chip, LME49600 headphone amplifier and a dedicated Blackfin 514 DSP processor chip, responsible for running the DAP's operating system as well as all other aspects of digital processing. Very solid!
Build quality is what you'd expect for the price: super solid, perfectly sized and made from machined duralumin, with certain buttons and the alpha wheel covered in 24-karat gold. We really like the choice of sapphire glass (the third toughest natural material) which guarantees scratch-, smash- and worry-free longevity and protection. We were very impressed with this DAP - the carefully selected components and design result in a sum greater than its parts.
See the Lotoo PAW Gold Touch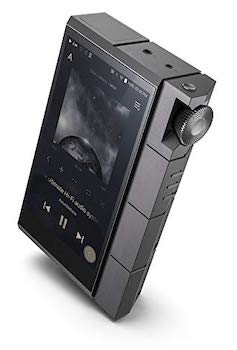 Storage: 128GB (Expandable to 512GB)
Max Sampling Rate: 32-bit/384 kHz
File Types: FLAC, WAV, WMA, MP3, OGG, ALAC, APE, AAC, AIFF, DFF, DFS, MQA, DSD
What We Like: Cool design, outstanding audio quality, great concept.
What We Don't: Large size not suited for people who want portability.
There's a theory that DAPs have to be portable, but they don't. The new Astell&Kern KANN Cube is proof of that. It's not portable – rather, it's transportable - with a large size that's far more suitable as a static listening device on a couch or on a desk, attached to a pair of high-end headphones. A&K seem to release new players every week, but we think the KANN Cube is one of the best models they produce right now. It's the biggest player on this list – even the mighty Lotoo PAW Gold Touch is smaller – and it matches that size with superb sound and an unbeatable operating system.
While the KANN Cube works well and is an excellent concept, the size may be a turnoff for many people. It's hard for us to put this player high on our list when most listeners are interested in portability. The KANN Cube is a fantastic design, and we love the sound and operating system, but it's not for everybody.
See the Astell&Kern KANN Cube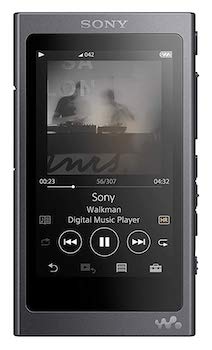 Storage: 16GB (Expandable to 2TB)
Max Sampling Rate: 24-bit/192kHz
File Types: AAC, APE (Multiple), ALAC, AIFF, FLAC, MP3, WAV, DSD, WMA
What We Like: Staggering storage size, accomplished sound.
What We Don't: Bit of a chore to use.
The Sony NW-A45 does a few things very well, earning its place on this list. The big one is storage size. For this price, we don't think there's a comparable player that offers as much space: 16GB of hard drive space, expandable to 2TB via an external SD card. The Hidizs AP80 ($150) has no internal storage at all, and can only expand up to 1TB. The AGPTEK H3 ($140) may have 32GB of space, but that's all you get. It also helps that the NW-A45 matches the space with excellent sound, easily comparable to the effortless Hidizs.
Where this model falls short of its competitors is the operating system. It is, in a word, awful. Even things like pairing Bluetooth headphones are a giant pain, and the whole process feels slow and unrefined. That's a bit of a problem and accounts for the low placement here. If you have a big music library, and want a wallet friendly way to carry it around, then the NW-A45 is a great choice. But it definitely has its problems.
See the Sony NW-A45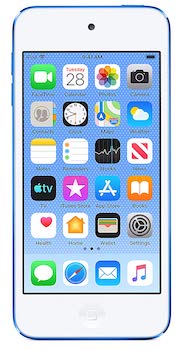 Storage: 32GB (Larger options available)
Max Sampling Rate: Unknown
File Types: AAC, MP3, WAV, FLAC, Audible
What We Like: Good storage capacity, excellent OS, Wi-Fi.
What We Don't: Definitely not the best sound on this list!
Apple has been designing digital audio players for close to 20 years, so there's no reason not to include the newest version of the iPod Touch. Don't get it twisted: in terms of sound quality, it simply can't compete with the other models on this list. Even cheaper options from the likes of Sony and Hidizs have it beaten here, by quite some margin. If you're interested in sound quality, you may want to skip this one. We can't even tell you about its maximum file handling size – Apple simply don't state it.
But that doesn't change the fact that it's an exemplary DAP nonetheless. For one thing, it offers great storage capacity. The model we've flagged here has 32GB of internal storage, although you can happily buy models with up to 256GB. The operating system is a slightly stripped down version of that found on an iPhone, which is a big plus for us. And unlike several other players here, the iPod Touch comes with Wi-Fi. Audiophiles may sneer at it, but we think that, if you're on a budget, it's worth looking at the iPod Touch. After all, it comes from a line of classics.
See the Apple iPod Touch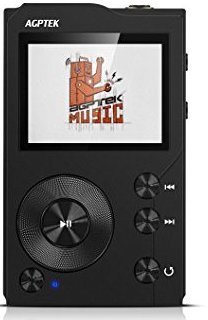 Storage: 32GB
Max Sampling Rate: 32-bit/192Hz
File Types: ALAC, AIFF, WMA, FLAC, MP3, WAVE, DSD 64, DSD 128, DFF, DSF, ISO, APE, OGG, M4A, AAC, CUE
What We Like: Good DAC, audio performance, two-way Bluetooth streaming.
What We Don't: Nothing for the price.
The AGPTEK H3 is another seriously-specced player (for this budget), commanding an impressive digital-to-analog audio conversion (up to 32-bit/192Hz for PCM files as well as DSD128 file playback). This is, of course, due to its high-quality Texas Instruments PCM5102 DAC chip . Although its internal storage is 32GB, the full capacity goes up to 256GB when upgraded with extra memory - not a huge amount, but acceptable. What saves the day in the storage department is the mini-USB On The Go (OTG) port, which allows the AGPTEK to read and stream data off an external hard drive. The OTG port has other uses too - for instance, allowing the H3 to act as a standalone DAC/headphone amp when connected to a computer.
Featuring fast Bluetooth 4,0 which supports aptX (hi-res audio streaming), the AGPTEK DAP can stream Bluetooth audio in both directions - if you have another (Bluetooth 4.0 capable) device with hi-res audio files, it can beam the audio wirelessly to the H3, taking advantage of its high quality DAC chip - clever stuff! The H3 is built to last, too - the aluminum CNC-machined body really inspires confidence, and both the buttons and the wheel on the front feel sturdy and responsive. The 2.0 inch TFT display screen is not touch sensitive, though it's nice that the OS menu supports album cover and lyrics display. All of that goodness is not wasted by a poor battery - the unit supports up to 24 hours of music playback time via headphones. We simply love the specs, and if you can't afford the really expensive DAPs on this list, you could just grab this now - it won't let you down.
See the AGPTEK H3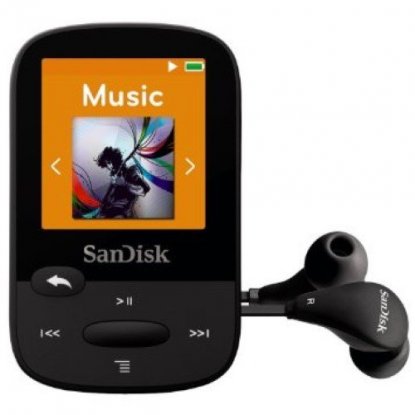 Storage: 8GB (Expandable up to 32GB)
Max Sampling Rate: 16-bit/48kHz
File Types: MP3, WMA (NO DRM), AAC, OGG, WAV, FLAC, and Audible (DRM only)
What We Like: Easy to use, portable, decent-sounding.
What We Don't: Nothing to dislike, as long as you don't expect high-res audio. Only 8GB.
Several years after its release, the SanDisk Sport remains a hugely popular MP3 player. Designed as a jogging audio player, it is probably a bit more than that, as it plays a multitude of lossless files as well - no proper high-resolution here, but at least FLACs and WAVs are managed with ease. Sound quality and battery life are decent - on a par with most legacy iPods, and we should really ignore the somewhat pixelated display and remember the Clip Sport's low cost.
File transfer is super easy, and the 8gb memory would be enough for several albums of CD or FLAC quality and of course it's all expandable with an (optional) microSD card. Great for audiobooks, the Sport also features FM radio, and the only question here really is about sturdiness and longevity - but that is always the case with low budgets.
See the SanDisk Clip Sport
 
New Digital Audio Players Coming Soon
We're extremely keen to hear the new FiiO M15: a brilliant DAP from the Chinese company that's due for release in the next few months. It's more of a statement product, and unlikely to replace the fantastic M11, but what a player. The casing has undergone a complete redesign, and inside you'll find dual DACs similar to the Astell&Kern SA700. We can't speak to how it sounds, but we bet it's a killer. We'll bring you full impressions after we get a chance to listen.
 
DAP Comparison Tables
We have two tables here - the list of file types was two long to include in a single table, so we've separated them for easy comparison.
Firstly, let's compare price, storage, sample rate and wireless connections:
And secondly, file types:
| DAP | File Types Supported |
| --- | --- |
| FiiO M11 | LAC, AIFF, FLAC, WAV, WMA Lossless, APE (Multiple), DSD, DXD, MP3, OGG, WMA |
| Shanling M5S | DSD, DFF, ISO, DXD, APE, FLAC, WAV, AIF, AIFF, DTS, MP3, WMA, ACC, OGG, ALAC, MP2, M4C, AC3, M3U, M3U8 |
| Hidizs AP80 | DSD, FLAC, APE, WMA, WAV, ALAC, DSF, DFF |
| Astell&Kern A&Ultima SP1000M | WAV, FLAC, WMA, MP3, OGG, APE, AAC, ALAC, AIFF, DFF, DSF |
| Pioneer XDP-300R-B | MQA, DSD, DSF, DSD-IFF, FLAC, ALAC, WAV, AIFF, OGG, MP3, AAC |
| Cowon Plenue D2 | DSD, FLAC, APE, WMA, WAV, ALAC, DSF, SACD, MP3, OGG, AAC, AIFF |
| HiBy R6 Pro | FLAC, WMA, WAV, ALAC, DSF, DSD, DSDIFF |
| Astell&Kern SA700 | WAV, FLAC, WMA, MP3, OGG, APE, AAC, ALAC, AIFF, DFF, DSF, MQA |
| iBasso DX220 | MQA, APE (Multiple), FLAC, WMA, WAV, AAC, ALAC, AIFF, OGG, MP3, DSD, DXD, DFF, DSF, CUE, ISO |
| Sony Walkman NW-ZX507 | WAV, FLAC, WMA, MP3, APE, AAC, ALAC, AIFF, DSD, MQA |
| Lotoo PAW Gold Touch | DSD, DFF, DSF, WAV, FLAC, APE OGG, M4A, AAC, MP3 |
| Astell&Kern KANN Cube | FLAC, WAV, WMA, MP3, OGG, ALAC, APE, AAC, AIFF, DFF, DFS, MQA, DSD |
| Sony NW-A45 | AAC, APE (Multiple), ALAC, AIFF, FLAC, MP3, WAV, DSD, WMA |
| Apple iPod Touch | AAC, MP3, WAV, FLAC, Audible |
| AGPTEK H3 | ALAC, AIFF, WMA, FLAC, MP3, WAV, DSD 128, DFF, DSF, ISO, APE, OGG, M4A, AAC, CUE |
| SanDisk Clip Sport | MP3, WMA (NO DRM), AAC, OGG, WAV, FLAC, and Audible (DRM only) |
DAP Buying Advice
What is a DAP?
Digital Audio Players (or DAPs) are a bit like MP3 players...but to call them just that would be a massive understatement. They certainly can play MP3s (or any other low-res / lossy file format), but their ability to play full resolution digital audio, and we mean way higher than CD-quality audio, is their special trick. You'll also see them called high-res (high resolution) audio players, portable media players (PMP), and even multi-media players (MMP), though we need to point that the last one would be incorrect - DAPs don't dabble with video files.
Unlike the plastic build and appearance of cheaper and older units, newer DAPs are housed in space-age chassis, and many come with touch-sensitive screens, recessed volume controls, tactile buttons, balanced outs, and last but not least, Wi-Fi and/or Bluetooth wireless streaming. The circuitry inside easily justifies the often astonishing price tags - they can often cost as much as a complete audiophile home setup. Just look at something like the astonishingly-expensive Astell&Kern A&Ultima SP1000M, which costs upwards of $2,000. Clearly, they should be treated as serious audio hubs. Either way, if, like us, you want to call them MP3 players…we won't tell anyone. But if you want to find out what makes DAPs so much more special, read on.
 
How We Chose our List of DAPs
Today's high-end Digital Audio Players (DAPs), as MP3 players are often called, are killer. There's a healthy demand for high quality models, and where there's demand, there's supply - you'll find a ton of great units out there. They feature hundreds of gigabytes of storage, great digital-to-analog audio conversion hardware, and the ability to play high-res (way-better-than-CD-audio) files, as well as ordinary MP3s. We've used our extensive experience with DAPs to pick the best ones, and sort them into categories. Whether you want the best budget DAP, or the best one for Tidal streaming, we've got you covered. Just check the list above.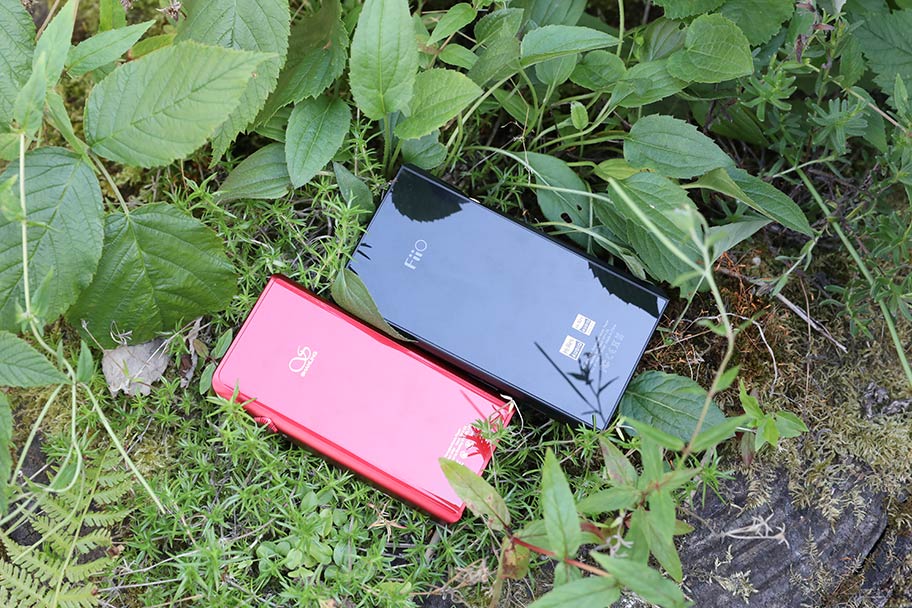 Common DAP Features Explained
The first thing to note about DAPs is unquestioningly their stupendous audio detail - Audio with a capital A is the name of the game. There's also their ability to recognise and play any lossy, lossless or high-resolution audio file format - we've dedicated a separate explainer on these file formats below, but let us just say that never before in the history of consumer audio have we had it so good. The ability to enjoy digital audio sampled at up to 384kHz in 'standard' PCM wav formats, plus of course, the highest order DSD files, is all present and correct.
This leads to another important DAP feature. High-definition audio files can take huge amounts of hard drive space - tens or even hundreds of times bigger than MP3s. Based on that, DAPs need a massive storage capacity. There's quite a lot about to be said about hard drives, high-res libraries and DAP file transfers, so again, we've dedicated an easy explainer a bit further below.
Since many first-time DAP users comment on the incredible transient detail and increased headroom and soundstage, we need to mention the internal components responsible for those. The main proponents for audio clarity would be the internal DAC (Digital to Analog Converter) chipsets, combined with the noise/distortion-free headphone amplifiers capable of driving even the hungriest cans. In terms of connecting DAPs to line-level equipment such as A/V receivers and amps, the professional-grade balanced analog connections are a must. Even the digital ports play an important role, as they open possibilities for further expansion and sonic improvement. 

Audio Conversion Explained
The quality of playback of any digital audio player depends almost entirely on the quality of the DAC (Digital-to-Analogue Conversion) chipset. The quality of these components is proportionate to their price which in turn determines why some DAPs are so much more expensive…Higher-resolution files do sound better than lower ones (and much better than compressed (lossy) ones), and the processing power of the DAC chip determines how such audio characteristics such as transient clarity, harmonics, depth, stereo width and more, are translated from digital to analog. The difference between, say, a $50 converter and a $500 will be as clear as night and day - even to untrained ears. The great thing about great DA converters is that your amazing speakers and headphones will sound even more amazing.
We recently ran a massive comparison of the best DACs of this year, where we explain the importance of digital audio conversion in detail. There is in fact a close relation. DAPs are like standalone DACs, but with added hard drive memory and playback menu - so much so that in many cases, when connected to a computer, DAPs can bypass most of their functions and just stream super high-quality audio, 'replacing' your machine's sound card and effectively becoming...USB DACs. Ta da!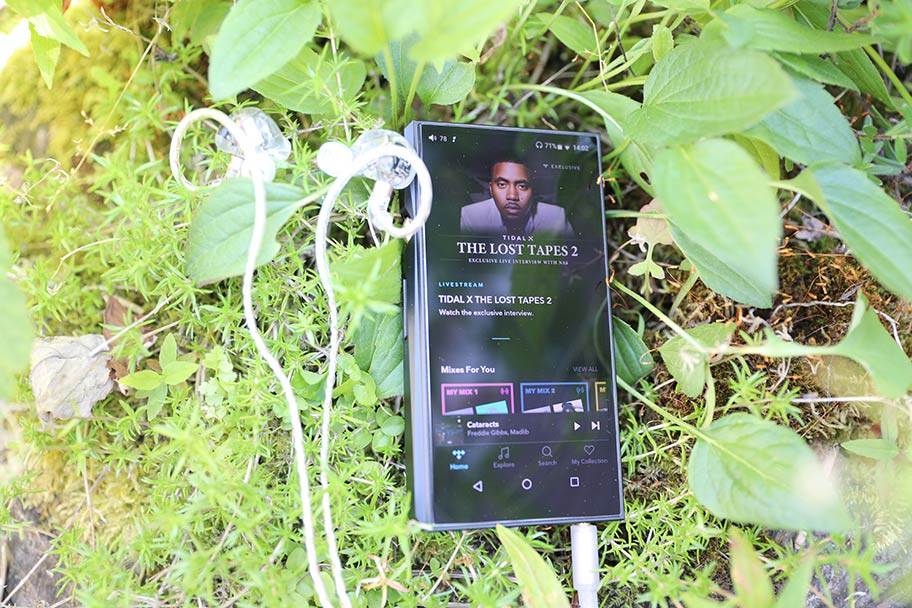 File Types Explained
Digital Audio Players feel at home with pretty much any audio format - MP3, FLAC, WAV, ALAC, OGG (or Ogg Vorbis), AAC, AIFF, Pirate Ninja, APE, WMA, DFF, DSF. One of those may be made up. Not only are all of these handled natively (without the need of conversion) but each of them can be encoded at different bitrates. Audio bitrate quality is quite like megapixels in digital cameras - the higher the pixel count in an image, the higher the detail.
The ability of DAPs to play super-high bitrates is also directly linked to the above mentioned DAC chipsets, and we do quote the highest possible values - in some cases those can be as high as 768 kHz, which is seventeen times the density of a CD uncompressed audio (44.1kHz)! Audio encoding keeps evolving and you'll often see the term DSD Audio, which has of recent become the benchmark for high definition sound. What is DSD Audio? We've got a full explainer on audio file formats here, but if you'd like a brief explanation:
DSD file playability has become a criteria for a DAP (and DAC)'s quality - mainly for audiophiles with extremely high-resolution libraries. It's definitely not something you have to use if you buy a DAP, but it sure is nice to have. DSD stands for Direct Stream Digital, and is an audio protocol also known as 1-bit SACD bitstream - a file associated with Super Audio CDs. DSD files come in several 'resolution densities' and the highest resolution currently used commercially is the DSD512 (Octa-DSD), which samples audio of rates up to 22.5792 MHz, which is eight times the SACD rate. If this leaves you scratching your head, let's say that the 512 number stands for 512 times the audio quality of a regular CD. Try that and you're in for a wild ride.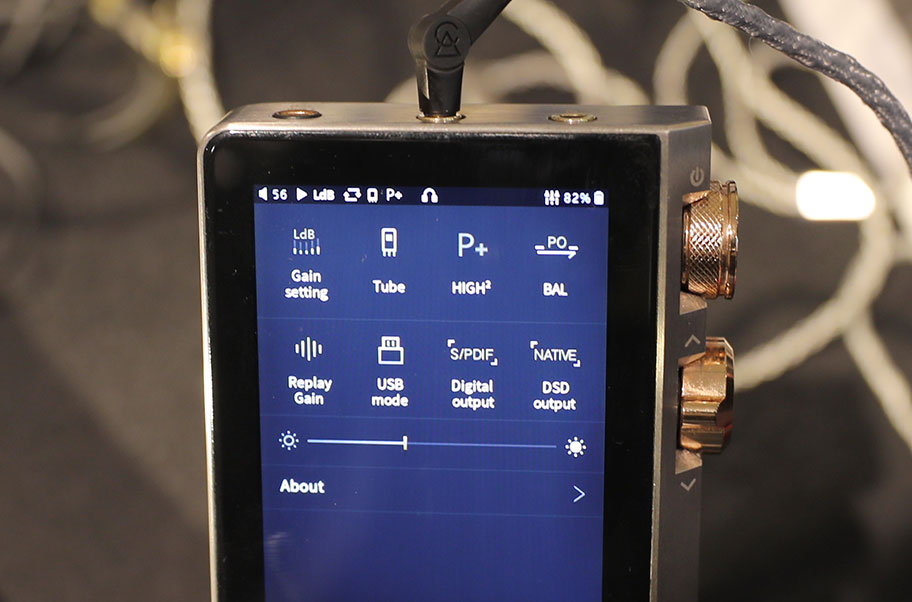 DAP Storage Explained
If you've never uploaded a super-high resolution (say DSD256) audio library into a top notch DAP player, you might be forgiven for thinking that, yeah, everything is pretty much like dumping your favorite iTunes albums into your iPod. While the same principles apply, you'll see your hard drive space getting filled up fairly quickly. One minute of DSD256 audio, for example, exceeds 160mb of drive space, which means that an average album takes somewhere between 8 and 12GB. The case is very similar with hi-res PCM files - say of 24-bit/192kHz recordings. You may have noticed us ranting about 'not enough hard drive space' in the above picks. Well, that's why.
Good DAPs normally ship with at least 64GB of internal hard drive space, and manufacturers quote the maximum space that one can upgrade to. This varies between half a terabyte and up to two; a great example for the latter is the $3,888 Lotoo PAW Gold Touch, which has a stunning two terabytes of storage. Other issues that we should make you aware of are things like compatibility with external memory cards; some DAPs support external storage expansions of only particular size and even type (SDHC or SDXC), so do check your manual before purchasing the wrong card. It goes without saying that due to the large-sized hi-res files, library transfers can often prove time consuming. The majority of digital audio players on the market currently use a micro USB port (2.0) which transfer data at roughly 35mb/s - which means that uploading a few favorite albums might take as long as brewing a pot of coffee and drinking it.
The DAP market has become very competitive, and thankfully, many manufacturers have started to address this issue. Newly-released models are beginning to feature USB 3.0 (up to 640mb/s transfer speed). They can even, as is the case with the $2,000-plus Astell&Kern A&Ultima SP1000M, feature SuperSpeed certified USB-C (3.1) connections, which support up to 10Gbps (1250mb/s) upload speeds. Also, USB 3.2 SuperSpeed+ is already released and effectively further doubling speeds up to 20Gbps - it is not yet implemented on any DAP to our knowledge, but as the saying goes, watch this space.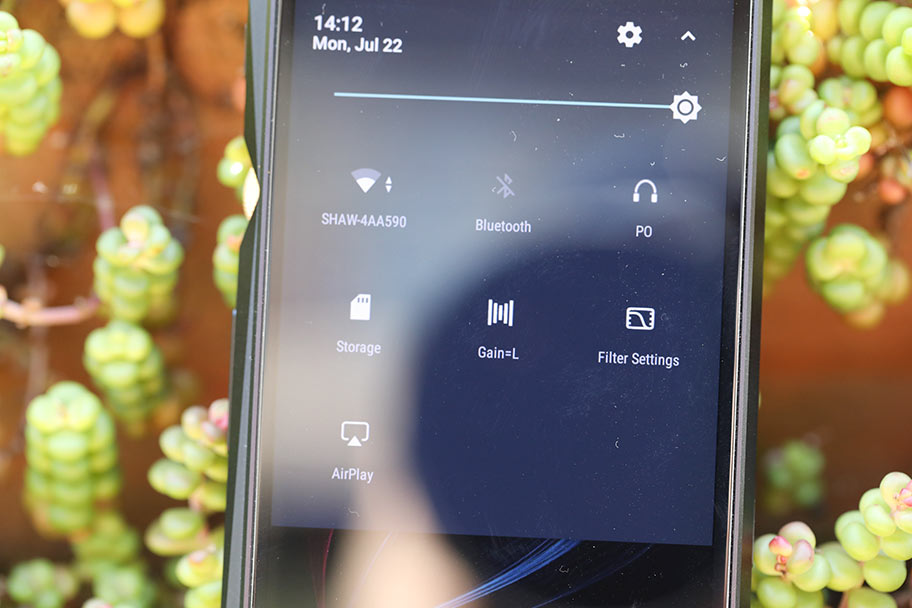 DAP Operating Systems Explained
An operating system is the software that lets you interact with your player, allowing you to play songs, skip tracks, connect to Bluetooth and the like, all through a dedicated interface. Everything you're used to seeing in your smart phone. If you are an Android smart device user, you will immediately feel at home with the majority of DAPs.
In regards to the exceptions, we have noticed and flagged some library indexing anomalies with Sony's own OS - stuff like lack of (or awkward) playlist support, and so on. We feel that many future DAP models might embrace Linux, as it is an OS famed for its glitch-free stability. It's just worth keeping your ears perked for reviews mentioning OS bugs when shopping around - they can prove more annoying than one might think.
Integrating DAPs in Your Home Setup
If you happen to have an overwhelmingly-large super hi-res audio library and the current maximum storage of your digital audio player is not sufficient, then the streaming capabilities of DAPs may be something worth looking at. Although standalone installation-grade DAPs exist (and we mean the big A/V receiver sized units), handheld DAPs don't just belong in your pocket. When connected to a computer server, they can also act as standalone DACs, streaming audio from a hard drive into your state-of-the-art amp and speakers. The process is identical to connecting an external DAC to a computer and in most cases, drivers (which are like device recognition apps if you like) are either not necessary or automatically found by the computer's OS.  
This, again, is a good place to mention that data stream transfer speeds are crucial for smooth and uninterrupted server playback - having a USB 3.0 (or later) connection on your DAP really makes streaming a breeze. Additional factors come into play - even if your DAP might recognise every audio file in existence, your computer might not, and you might need a dedicated hi-res audio media player installed on your computer. Even then, certain files might be limited to a certain bitrate. Lastly, providing all  your digital connections are optimised, you'd need to take good care of how you connect your DAP to your A/V receiver or stereo amp. DAPs give you the utmost in audio quality - all you've got to do is preserve this quality by using good quality cables, and whenever possible, use balanced connections.

Balanced Output Connections Explained
Let's talk balanced vs unbalanced connections - quite important, actually. Balanced and unbalanced connections are often referred to as pro and semi-pro respectively. Using a balanced output may have a dramatic (positive) effect on audio performance, and it's important to mention that the balanced circuitry takes place after the point of conversion from digital to analog audio. In short, the effect of using balanced connections is to provide a better signal-to-noise ratio. The slightly theory-heavy explanation is that balanced outputs offer an impedance-balancing (between the individual wires) effect on the connected cable, resulting in a better transference of the audio signal.
Better than what you might ask? Well, unbalanced outs, naturally. In the real world, spaces with lots of wiring and/or light dimmers (commercial buildings, offices etc) are notorious for affecting unbalanced connections, causing ground loops and hums to audio equipment. This is really when balanced outputs can come handy and act as effective hum-destroyers, as we discussed in our breakdown of the 10 Most Common Home Theater Problems. Balanced connections found on portable audio equipment require the so called 4-point plugs TRRS jacks (Tip, Ring, Ring, Sleeve). They have the same shape as regular small headphone jacks (3.5mm), but are either slightly smaller (2.5mm) or in very few instances slightly larger (4.4mm).
 
DAP Accessories Explained
When we talk accessories, the first thoughts include protective cases, screen protector kits, and so on, which are a little more than necessary when you are enjoying your music through a few grand worth of a handheld hardware. The cool part is that many DAPs can be expanded in a modular way to fit a particular setup. A lot of additional kit is offered (by normally high-end manufacturers) - such as balanced-out kits, or specific headphone amps reserved for 'hungry' headphones (we mean high-impedance units of course, an explanation of which can be found here.)
We mentioned FiiO's different amp modules which fit that bill, and Astell&Kern also offer an equivalent. Things can go a lot further than that allowing audio professionals to turn their AK300-series DAP in a fully-equipped ultra high-end field audio recorder by adding A/D (analog to digital) conversion and support for external condenser microphones and recording. Don't be surprised if the location audio for the next Star Wars flicks is captured on such or similar devices - the audio quality on offer is nothing short of staggering.
 
Common DAP Connections
| Connection | What It Does |
| --- | --- |
| Stereo mini-jack (1/8" / 3.5mm) Headphone out, Analog | The most common mini-jack connection as found on smartphones, laptops etc. |
| Stereo mini-jack 2.5mm (Balanced, with a 4-point, TRRS). Line out, Analog | A jack that is smaller/thinner than regular headphone jack, featuring tip/ring/ring/sleeve ending, or a 4-point connection on its end. On very rare occasions you may see two 2.5mm balanced outs - splitting the stereo feed into two mono feeds: left (L) and right (R). |
| Stereo mini-jack 4.4mm (Balanced, with a 4-point, TRRS). Line out, Analog | Commonly found on Sony products with balanced outputs. A jack slightly larger than regular headphone jack, featuring tip/ring/ring/sleeve ending, or a 4-point connection on its end. |
| Optical (3.5mm), Digital | Same as above but with an ending of the same size as a minijack (3.5mm) but a carrying a stereo digital audio (as found on some Mac computers). |
| USB (micro B, mini, c-type) | USB connections are the most common way of linking an external DAC to a computer. Depending on the size of the interface, different types of USB plugs may be present. |
| USB (micro B) OTG (on-the-go) Digital Protocol | These are regular USB connections which can link a DAP to an external DAC. This would of course be an unit which features even higher resolution DACs!   |
Learn More About Portable Audio