SVS recently updated their main subwoofer lines, adding the word 'Pro' to the names. Hence, the SVS SB-2000 Pro, a reimagined version of the SB-2000. But this is no small beans upgrade. It's a dramatic change to the previous model, with some significant improvements drawn from the company's more expensive lines. It also happens to sound superb.
 
What We Like
The SVS SB-2000 Pro offers exceptional sound quality, with bass that is rich and full.
Controlling the sound of the SVS SB-2000 Pro is straightforward and intuitive.
The design and build quality are solid.
 
What We Don't
A room analysis option for the SVS SB-2000 Pro would be nice to have.
The gloss finish of the SB-2000 Pro is a major fingerprint magnet.
SVS SB-2000 Pro Specs
| Price | RMS Power | Driver | Direction | Freq. Range | Dimensions |
| --- | --- | --- | --- | --- | --- |
| $799 | 550 Watts | 12" | Front-Firing | 19-240Hz | 14.6" x 14.2" x 15.6" |

Table of Contents

Design and Features
SVS SB-2000 Pro Looks and Build Quality
It is perhaps a little cruel to say that if you've seen one SVS subwoofer you've seen them all. Yet the Ohio outfit definitely have a house look, and although the SB-2000 Pro offers several significant changes, the looks aren't one of them. The design of the housing is identical to the now-discontinued SB-2000, as is the size and the choice of finishes.
We should point out that that's not necessarily a bad thing. These things look good! There's a solidity to them, a weightiness, that is both reassuring and mildly intimidating. What you have here is a big, black cube around 15 inches on each side, give or take, which immediately announces itself as a serious piece of audio gear. It's a sealed subwoofer, meaning there are no open ports to increase the base power. If this is something you prize, then SVS do offer a ported version of the subwoofer, the PB-2000 Pro.
The driver on the front of the subwoofer is 12 inches across, with a subtle company logo in the middle. You can, if you are an insane person, cover it up with the included grille— more on this in the Accessories section below. You get a choice of two finishes: Premium Black Ash and Piano Gloss Black. Ours was the latter, and unfortunately, we noted that it picked up greasy fingerprints in a major way. Don't even think of going near this subwoofer after eating Doritos. We were also slightly disappointed to see that there wasn't a white colour option, as is offered for the smaller SB-1000 Pro (full review here). We think it looks particularly fetching, and it's a shame to not see it offered here.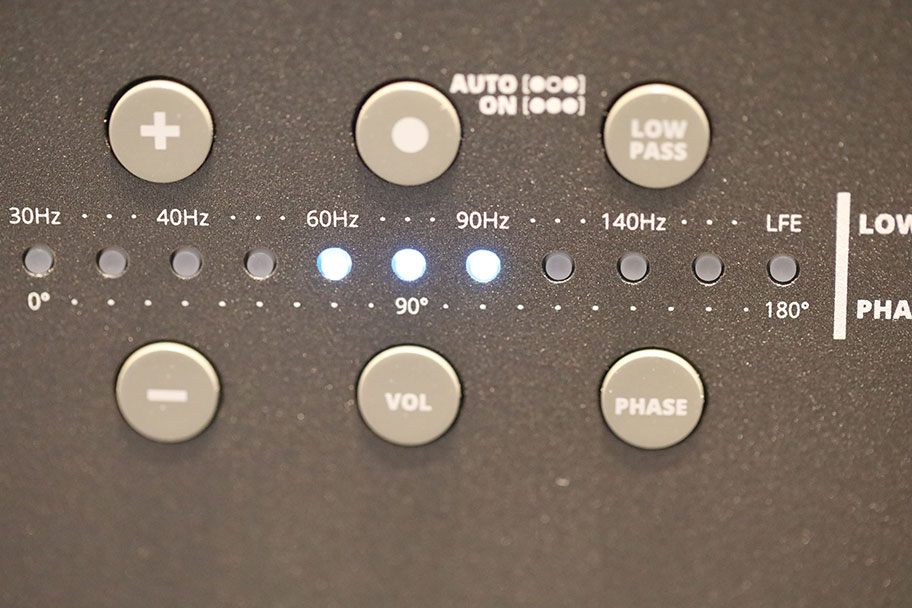 Controls and App
The biggest change to the outside of the subwoofer is in the controls. There are no more clunky rotary dials, which are so 2019. Instead, SVS have adopted a control scheme across their range that first appeared in its more expensive subwoofers, like the SB-3000, and which now appears to be standard across the range. It's an intuitive and simple system, consisting of a single bar of blue lights surrounded by six buttons. Using these buttons, you can display the volume, crossover and phase of the subwoofer, all of which will be indicated by the blue lights. It's so simple a child could understand it, and we think it works remarkably well. It would have been so easy for SVS to settle for the same controls on its less-expensive subwoofers, but clearly, this is not a company that rests on its laurels.
Things are a little less cut and dried with the companion app. The old SB-2000 had no digital app control, but here, you get access to the full iOS/Android SVS app. This allows you fine-grained control not just of crossover, volume, and phase, but also aspects of the sound like EQ and room mode. If there's one thing we'd like SVS to do next, it's redesign their app. It works perfectly well, with no dropouts or glitches, but if you aren't au fait with subwoofer terminology or how to set one up, then it can be quite daunting. What, after all, is a room mode? At what value should the compensation be set? The app is mum on this topic.
For the record, a room mode is an artificial peak or dip in the frequencies you hear based on the size and shape of the room, something the app can help compensate for. But to do this, you'll need a quick Google, as opposed to finding the info in the app itself. Or just, you know, rely on your friendly fam at The Master Switch. We've got your back. By the way, don't ever try calculate room modes yourself. Not unless you really, really, really enjoy mathematical formulas.
Accessories
As with just about all the company's subwoofers, there are very few accessories here. There's a mesh grille, in contrast to the all-metal options found on more expensive subwoofers like the PB16-Ultra (full review here). You attach it via plastic slots, although to be honest, we put it to one side and forgot about it, and you should too. You don't even need to worry about feet, as set of rubber ones come installed on the SB-2000 Pro already.

Sound Quality and Performance
SVS SB-2000 Pro Technology
The biggest changes to the 2000 Pro, and the biggest differences from its older sibling, are all in the places you can't see. We already talked about how SVS have borrowed the advanced control scheme from its more expensive subwoofers, and we are pleased to say that they've adopted this philosophy for the internals as well. There are three elements here that work really well together to create the phenomenal sound: the DSP, the driver, and the SLEDGE amp. It's worth going into a bit more detail on these, but you can always skip to the section below if you want to find out just how they sound.
The driver has been completely redesigned from the ground up, with the goal of making it stiff and light, but also capable of moving vast amounts of air. The motor has dual ferrite magnets, and this really helps the driver produce those ultra-low-frequency sounds. However, the driver is nothing without the SLEDGE amp— in this case, the SLEDGE STA-550D. The number refers to the amount of watts the subwoofer puts out. The amp technology SVS use is remarkable, as we highlighted in our review of the SB-3000. It's a Class D system, highly efficient, and uses MOSFETs to get the purest power possible.
Things also helped along by the DSP (Digital Signal Path). SVS have developed one that helps shave the rough edges of the sound, and makes it work with any speakers you happen to have hooked up to it. Compare this level of technological innovation to something like the $1,299 REL Acoustics T9i. Despite being a far more expensive subwoofer, it simply doesn't have the same level of panache and flair in the sound quality, and we think that is down to the quality of SVS's exceptional DSP.
Performance With Movies
We always test our subwoofers in multiple situations. After all, these are products that can be used not just for music listening on a hi-fi system, but also watching movies on a full home theater rig. So what does the SB-2000 Pro sound like when it has to reproduce explosions, gun shots, punches, and kicks?
Superb. That's how it sounds. Good God, this thing can move air. We talk more about the specific power and volume you get from it below, but generally speaking, we adored how visceral and powerful it sounded. There was real weight and meatiness to the bass elements of any movie we tried. When big turbine engines fired in the Chinese sci-fi epic The Wandering Earth, we felt it in our gut. And every time a dinosaur opened its mouth in the film Jurassic World: Fallen Kingdom, the subwoofer rattled the walls.
Smaller rooms may be overwhelmed by this subwoofer; anything under 150 square feet would probably be better off with something smaller, like the new SVS 3000 Micro (full review coming soon). But the sense we got from this subwoofer was that it was a good solution for those with medium-sized rooms—anything from 150 square feet to 350 square feet. It offers real punch, along with a surprisingly subtle level of detail. We found ourselves, for example, being able to tell the difference between two types of gunshots in the films we were watching. Now obviously, part of that is down to good sound design and audio engineering. But it's also a credit to this subwoofer that we were never confused about which bullets were (figuratively speaking) flying over our heads. In reproduced the ominous rumble of an approaching nuclear shockwave just as well as a punch to the jaw.
One thing to note with this subwoofer is that it is not wireless. It requires an auxiliary connection to your receiver or amplifier, with a dedicated cable. That's not a deal breaker— it describes just about every other subwoofer on the market. But if you have a larger room and you want flexibility in where you place your subwoofers, then you may want to look at something like the $699 Sonos Sub. You definitely won't get the same sonic fidelity, and you will be locked into the Sonos ecosystem (arguably no bad thing). But you will have much more of a choice in where you place your subwoofer, and as we've said time and time again on this site, placement is everything.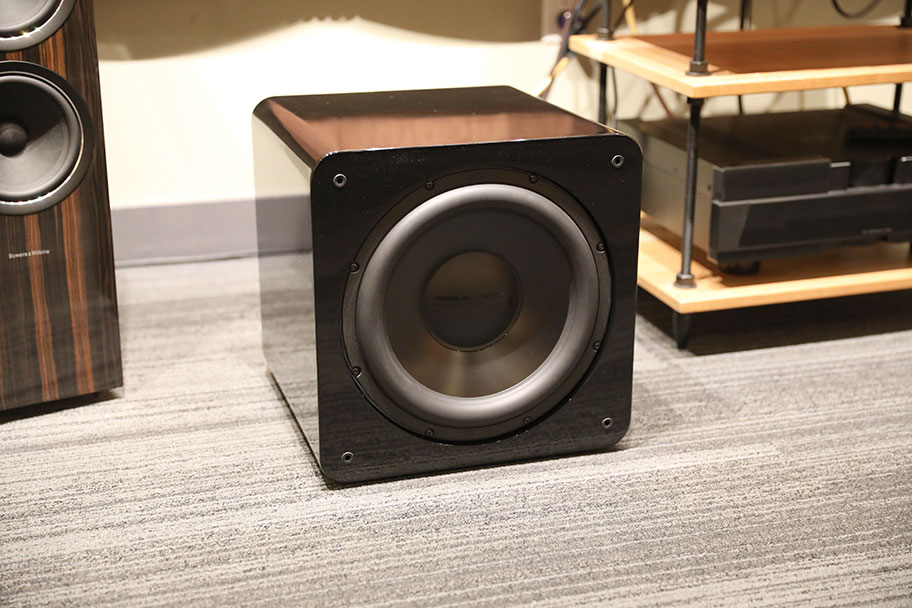 Performance With Music
While the SB-2000 Pro performed perfectly well with music, we did have a sneaking suspicion that this wouldn't be its strong suit. We were right. It is a subwoofer that is far more comfortable with movie audio then it is with music. Again, this isn't necessarily a dealbreaker, especially since the performance with music is more than acceptable. But it's worth bearing in mind if you do decide to buy. There are other subwoofers that perform better with music, such as the $399 RogersoundLab Speedwoofer 10S.
All the same, we did have fun with it. It's a mighty beast, and when genres like hip-hop, drum and bass and EDM are put through it, your internal organs will liquefy. It has enough speed to make the most of those low bass notes— speed referring to the time it takes for the slow-moving low-frequency energy of a note to get out of the way of the next one. One of the big subwoofer tests we do is to play some heavy metal, which usually has a muddy and complicated bottom end. While the SB-2000 Pro didn't perform as well as its smaller SB-1000 Pro sibling here, it still manage to make a good fist of things.
Ultimately, we recommend this subwoofer for anyone looking to set up a home theater system. If you happen to use that same room to listen to music, then you'll be more than pleased with the results. But if you are setting up a pure hi-fi system, and don't plan to watch movies or TV series, then you are probably best off finding a subwoofer that relates to music in a more intimate and interesting way. We have several here.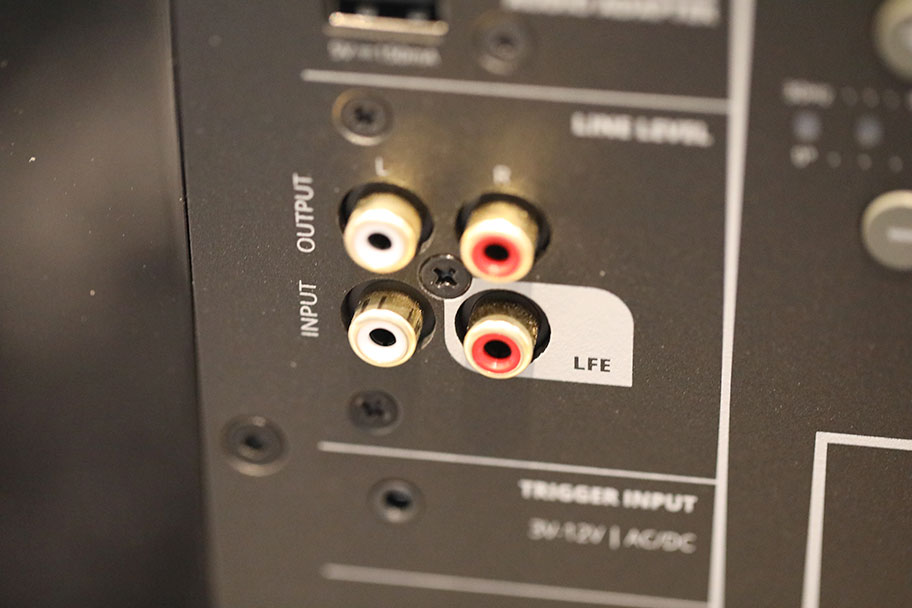 Power and Volume
The SVS SB-2000 Pro can crank out 550 watts of RMS power, with the ability to generate 1,500 if called upon (here's a more detailed explanation of what that all means). In terms of raw power, that's more than sufficient for most people. More than that, in fact. In order to increase your power levels, you also have to increase your budget significantly. As an example, the $1,100 SVS SB-3000 can generate 800 watts. And to get to the 1,000 watts of the KEF KC62, you'll need to pay $1,500— nearly double the price of the SB-2000 Pro. Bottom line: you'll get all the volume and power you want out of this one.
One thing we did find is that getting the right subwoofer volume in our setup was a mix of trial and error. That's to be expected. It's a noted problem in the world of subwoofers. Sometimes, it can seem that you either have almost no volume at all, always too much. One thing we would like to see SVS try to do in the future— or anyone, really— would be to use some room analysis software. This would help set tricky elements like phase and EQ, and would definitely get better sound. It's been done before: Paradigm uses Anthem Room Correction tech for its subwoofers, and the results are unquestionable. They are also expensive. We can't wait until room analysis tech trickles down to sub-$1,000 subs, as it will mean taking much of the guesswork out of things.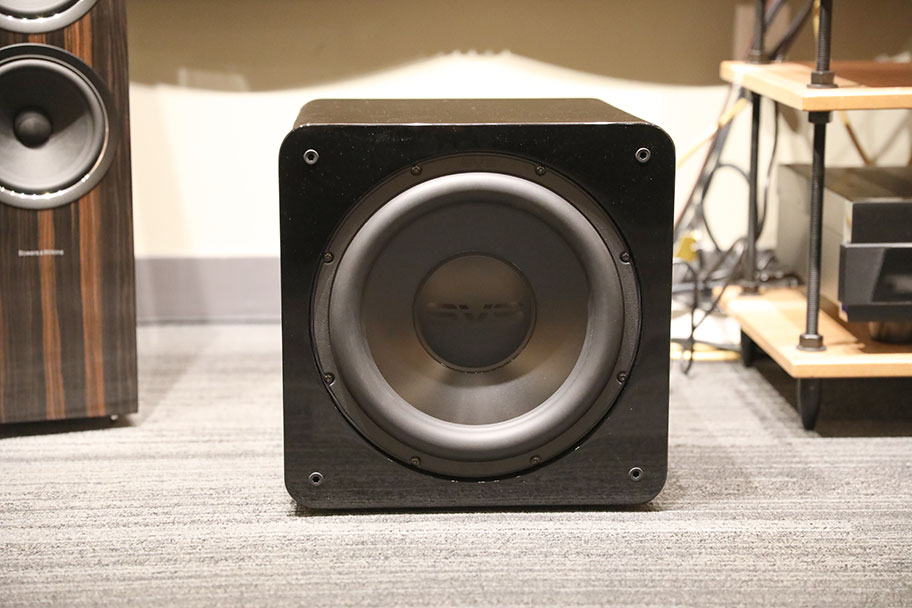 Why You Should Buy the SVS SB-2000 Pro
If you're in the market for a subwoofer, and you don't wish to spend more than $1,000, then the SB-2000 Pro should be your first and only port of call. It's an exemplary subwoofer, a monument to what great bass can be, and the perfect example of how to build a subwoofer so that even those who don't know audio all that well can use it. While it isn't the single best subwoofer SVS have made, their quality is so high that it still makes this subwoofer one of the best available.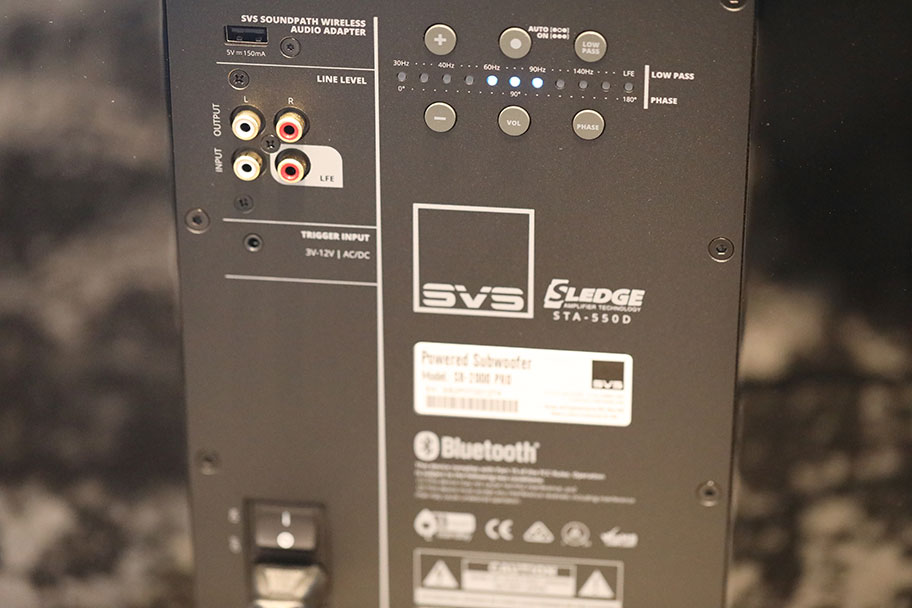 Why You Should Not Buy the SVS SB-2000 Pro
There's no denying that the SVS SB-2000 Pro is relatively expensive. At $799, those who are truly budget conscious may want to steer clear. It's very easy to get solid bass playback for under $500 or even under $300, and we provide some options for those price points below. While you will have to forego the bells and whistles, such as the intelligent control systems, you'll be able to save some money.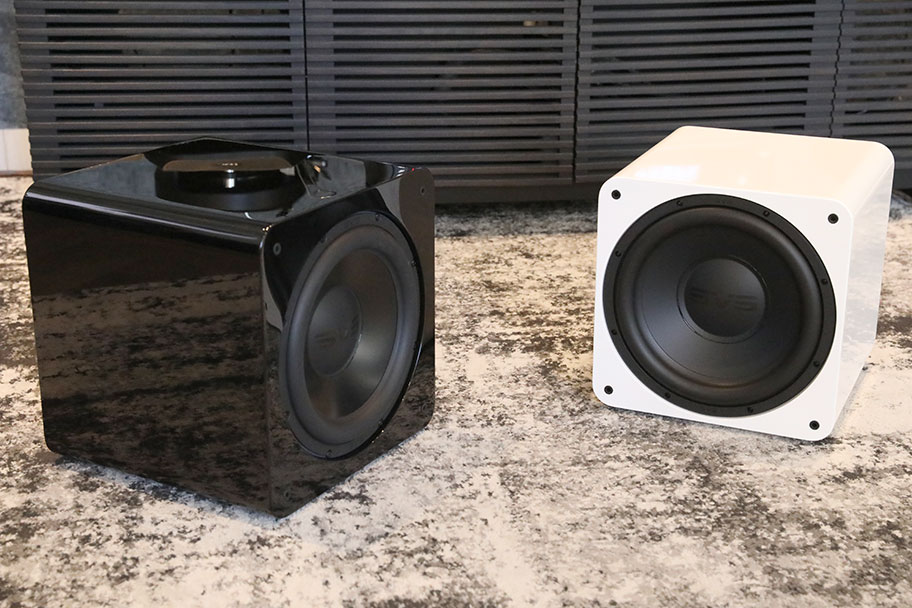 The Competition
SVS SB-2000 Pro vs. SVS SB-1000 Pro
If you want to experience SVS at a slightly more friendly cost, we strongly recommend the SB-1000 Pro. At $500, it's nearly $300 less than the SB-2000, and offers a very similar experience. You get an identical control scheme, build, app, and design, with the only sacrifice being power. The SB-1000 Pro puts out 325 watts RMS, versus 500 for the SB-2000 Pro. We tested them directly against each other, and they are clearly very close siblings, with the same sound signature. Frankly, we like both— we've already reviewed the SB-1000 Pro, and gave it top marks. Which one you go for depends on your budget, and how much power you need.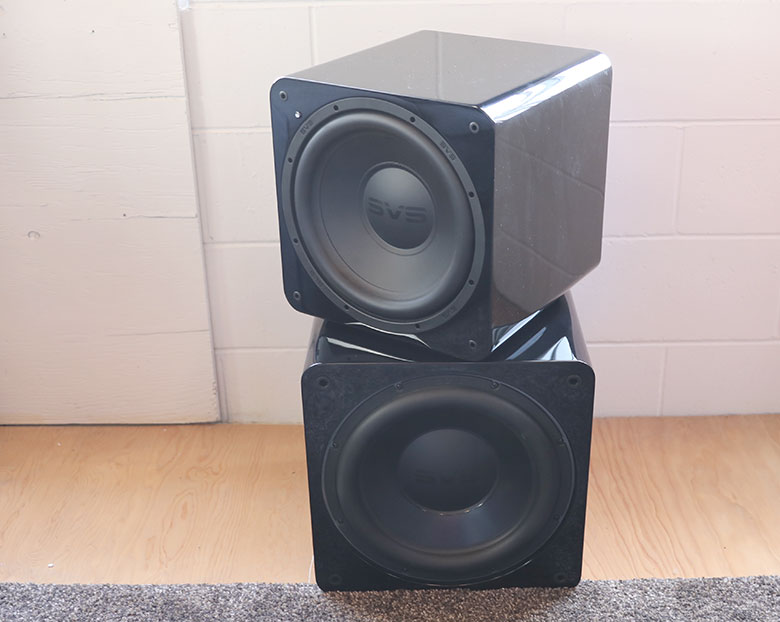 SVS SB-2000 Pro vs. SVS SB-3000
As with the comparison to the SB-1000 Pro, above, the SB-3000 is simply another flavour of SVS subwoofer. Despite the lack of the 'Pro' suffix, it's the granddaddy of the Pro line, the first 1 to feature the new control scheme. It's an absolute beast, with 800 watts of RMS power, capable of more slam, punch, snarl, and growl them just about every other subwoofer we've heard— at least, those under about $2,000. At $1,100 the SB-3000 is not cheap, but it's still a fantastic piece of gear. In our review, we said "If the SB-3000 isn't the perfect subwoofer, it's as close as we've ever come."
 
SVS SB-2000 Pro vs. SVS PB-2000
Full disclosure: we have not tested the PB-2000 Pro, which is the ported version of the SB-2000 Pro. That said, what we can tell you is that it's the exact same model, with the addition of two bass ports under the driver. That obviously makes it significantly larger, and also changes the character of the bass. Ports tend to make the low end feel more powerful, at the expense of some detail and nuance. Although, as we said, we haven't done a direct comparison, we can say this: if you value raw energy over everything else, then a ported model may be the answer. If you don't need that serious energy, and prefer things a little more detailed, then go with the sealed version.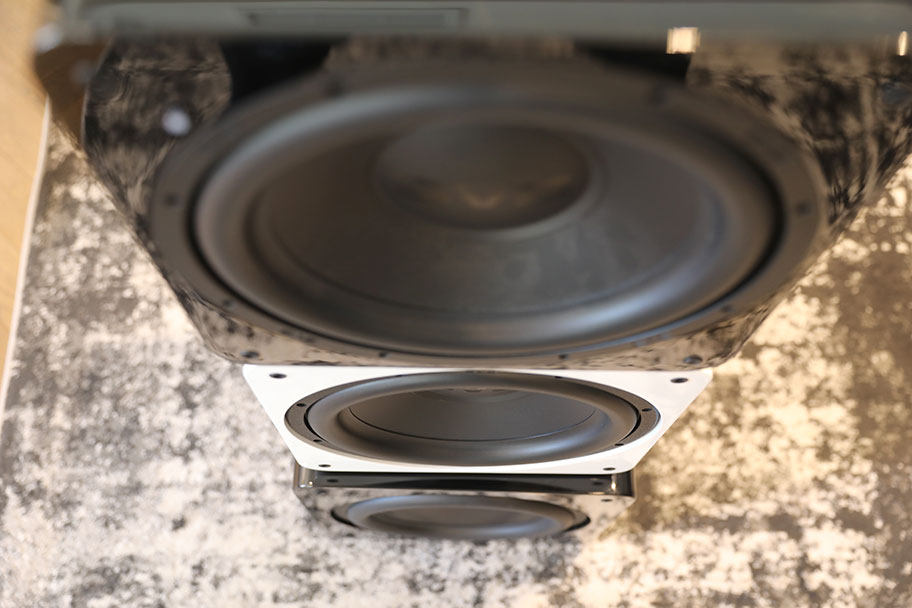 SVS SB-2000 Pro vs. REL Acoustics T9i
On the face of it, the $1,299 REL Acoustics T9i would appear to be a better and classier model than anything SVS produces. It's certainly better looking, with a highly intricate and detailed design that we think looks superb. But honestly, having heard it, we are convinced that it beats the less expensive SVS SB-2000 Pro and SB-3000. The sound is analytical and restrained, without the sense of fun that most SVS subwoofers seem to have. In our opinion, the REL is a very fine subwoofer, but not the finest.
 
SVS SB-2000 Pro vs. RogerSoundLab Speedwoofer 10S
If you're on a budget, then we strongly recommend the RogerSoundLab Speedwoofer 10S. It's a wonderful little subwoofer, and at $399, it's highly affordable. It's especially good in hi-fi systems. When playing just about any type of music, the 10S performs remarkably well— better, in fact, then SVS's offerings (although for the record, it's not as good an all-rounder as those models). Given that the least expensive subwoofer SVS make comes in at $500, you need some budget options, and this is one of them. In terms of comparison to the SB-2000… Well, the SVS subwoofer is louder, more powerful, with better sound quality overall. But it's also over double the price, and we've had good results with the RSL sub. Your call!
 
SVS SB-2000 Pro vs. Sonos Sub
The SB-2000 Pro isn't wireless, by any stretch of the imagination. You will need a connection to your receiver or stereo amplifier, as well as to power. If you do want to experience wireless bass, then we recommend the $699 Sonos Sub. It's more affordable than the SVS model, and although it doesn't have the same sonic clarity, it makes up for it by being highly convenient. Unfortunately, you can only use it with other Sonos speakers, which is a little annoying. Having said that, at the time of writing, SVS have just released the SoundPath wireless adapter, which lets you connect their products over a Wi-Fi signal. We haven't tested it yet, but it may provide a solution here.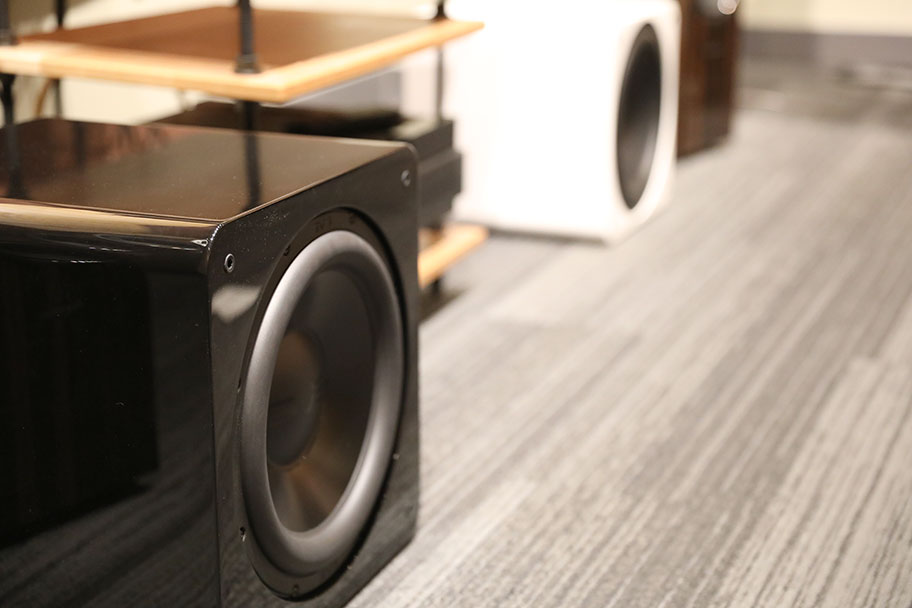 Comparison Table
| Subwoofer | Price | RMS* | Driver | Direction | Freq.** | Dimensions |
| --- | --- | --- | --- | --- | --- | --- |
| SVS SB-2000 Pro | $799 | 550 | 12" | Front-Firing | 19-240Hz | 14.6" x 14.2" x 15.6" |
| SVS SB-1000 Pro | $500 | 325 | 12" | Front-Firing | 20-270Hz | 13.5" x 13" x 13.9" |
| SVS SB-3000 | $1,100 | 800 | 13" | Front-Firing | 18-270Hz | 15.7" x 15.6" x 15.2" |
| SVS PB-2000 Pro | $899 | 550 | 12" | Front-Firing | 16-290Hz | 20.9" x 17.3" x 23.6" |
| REL Acoustics T9i | $1,299 | 300 | 10" | Front-Firing | Unav.*** | 13" x 15.2" x 16" |
| RSL Speedwoofer 10S | $399 | 350 | 10" | Front-Firing | 24-200Hz | 16.75" x 16" x 15" |
| Sonos Sub | $699 | Unav.*** | Unav.*** | N/A | Down to 25Hz | 15.8" x 15.3" x 6.2" |
*RMS = RMS Wattage
**Freq. = Frequency Range
.***Unav = Unavailable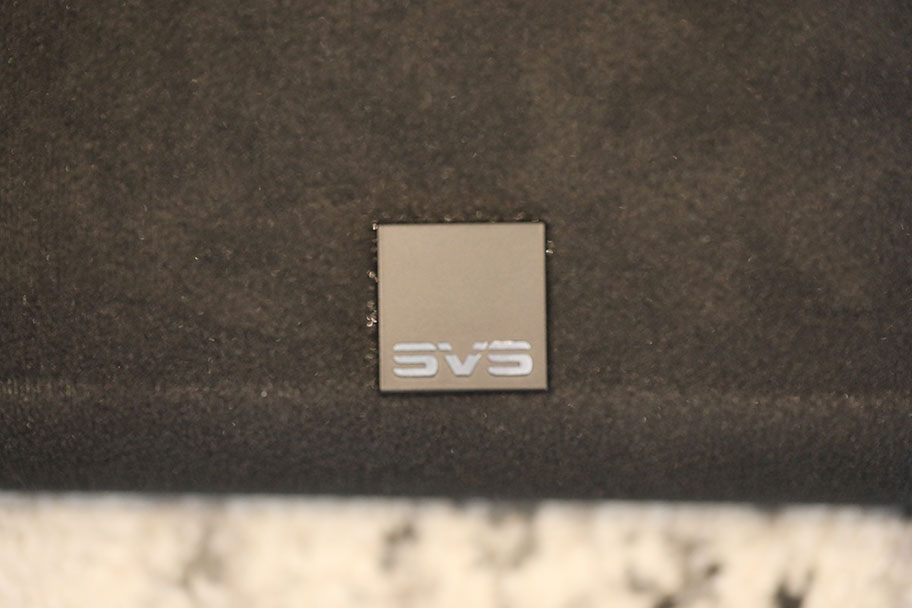 Test Equipment for This Review
Below, you'll find a list of equipment we used in conjunction with the SB-1000 Pro while doing our listening tests for this review. It's all gear we are familiar with, which helped us evaluate the sub's audio quality. We mixed and matched depending on whether we were listening to music, or movie audio.
Learn More About Home Audio