If you thought looks were everything, you must have heard it wrong. Until you've experienced a great gaming headset, you won't understand the ceiling for immersive gameplay, and there's no turning back once you've found the one. Whether you're a gaming audiophile with money to burn, or a gamer who's already burnt all their money on a god-tier graphics card, we've got you (and your ears) covered, with our list of the best gaming headsets of this year. For more background information on gaming headsets, see our comparison table and buying advice below the picks.
 
How We Choose
Our first consideration when choosing any headset is, and will always be, sound quality. Why upgrade if not to squeeze better quality audio out of your device? Our second consideration is value for money. We always want to make sure you are getting a premium audio experience at a price you can afford.
Overall build quality also plays a part in our choices. If we're going to invest our hard-earned dollars into something, we expect a lasting return. Our headsets have to be comfortable too. The dream of gaming for hours on end in the comfort of our own homes can only be realized if we're comfortable. Our final considerations are on additional features the headset provides. This could be Bluetooth connectivity, so you can choose to ignore calls mid game, or charging wireless headsets whilst in use or customizable EQ options. Our Buying Advice guide below will help you tell your Dolby 7.1 from your DTS:X - so be sure to check that out for the full scoop.
 
Best Overall Gaming Headset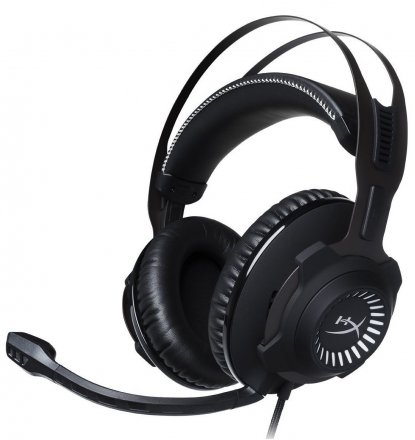 Wireless: No
Connection: 3.5mm / USB
Sensitivity: 100.5dB
What We Like: Amazing comfort, incredible sound, great value-for-money.
What We Don't: The microphone can be tricky to position.
As our top pick, we're confident you won't find a better gaming headset for the price, if at all. The Cloud Revolver S— which feels like a combination of everything HyperX has ever done right— is practically unbeatable. Only the SteelSeries Arctis Pro comes close, and after hours of comparing them, the Cloud Revolvers won our ears, hearts, and wallets. The immersiveness of the sound is astounding. We were blown away by the subtle details that were audible with these bad boys. The surround sound is anything but a token addition. With probably the easiest transition from 7:1 to stereo - a click of a button on the cable - the difference between the surround to stereo is staggering. It allows gamers to easily toggle between stereo for professional-level sound navigation, and surround for a more immersive multimedia experience. And boy, do they get loud. Anyone who's ever been disappointed by the volume of their headset will be happy with these monsters.
Overall, the soundstage is excellent, and it's very easy to pick out the positioning of in-game elements. With 3 preset EQs at the touch of a button, the range of sound performance is superb and easy to change on the fly. We loved "bass boost" for music, and "flat" for more serious gaming. Granted, the headset is a bit big, and can be tricky to adjust, but once you've got it in that sweet spot, your ears will thank you. While they are not wireless - for that, go for the HyperX Cloud MIX or the SteelSeries Arctis 7s - the detachable and braided USB and 3.5mm connections mean that these cans will give you flexibility in your setup. Its one and only downside is that the microphone can be a bit tricky to position directly in front of your mouth. But even with this minor inconvenience, the reasonable price, incredible sound, satisfying comfort, and creative design make the HyperX Cloud Revolver S our gold standard for gaming headsets.
See the HyperX Cloud Revolver S
  
Best Wireless Gaming Headset
Wireless: Yes
Connection: 2.4G / 3.5mm
Sensitivity: 98dB
What We Like: Great sound, awesome comfort, versatile, brilliant value.
What We Don't: Requires moderate tinkering to maximize sound.
A direct upgrade from the legacy model, the 2019 Arctis 7s come equipped with improved earcups, head strap, and overall sound. Right off the bat, we want to say that these cans don't beat the more expensive Arctis Pros in any sense except value. Looking and feeling very similar, the 7s may be outclassed by the Arctis Pros, but very few other headsets on this list can say the same. We already loved the Arctis 7s, and this updated model just reignited our passion. With amazing audio out the box, and complete EQ customization available through the SteelSeries software, you can tell from the first listen that you're on to a good thing. The surround sound packs an immersive, directional punch, and while music sounds impressive, setting up some EQ profiles really unlocks the headset's potential.
The Arctis 7 is also wicked comfortable, thanks to the upgraded earcups and adjustable head strap, finding a perfect fit for these cans is dead simple. And the design is slick. So slick, we wish we could wear these out in public to shame anyone sporting Beats. With its combination of wireless and wired 3.5mm inputs, the headset has more platform versatility than a limber gymnast, and its retractable microphone really compliments the stellar build quality. For a wireless headset, the mic's sound quality is top tier, and the wireless transmitter features the ability to play your audio through your desktop speakers as well. If the soundstage had the range of the HyperX Revolver S, this headset would be top of our list. But as it stands, it's a very close second, and well worth spending your out-of-game silver on this silver-medal pickup.
See the Steelseries Arctis 7
 
Best Budget Gaming Headset
Wireless: Yes
Connection: 3.5mm 
Sensitivity: 106dB
What We Like: Amazing value for the price, quality over cheap features.
What We Don't: No USB connection.
This is a ship you won't want to miss boarding. The Corsair HS50s are a gamer-focused budget headset that look and feel way out of their price range. Visually, they are subtle for gaming headphones. We'd call them simple, but think elegant is closer to the truth. The sound these bad boys produce surprised us all. We couldn't believe how these held up, especially when tested against the slew of $100+ headphones. The soundstage is bright, and balanced and, while it's not boasting surround sound, the stereo drivers do an excellent job of letting us know when a Sombra is cloaked nearby, or a Roadhog is flanking on our left. The 3.5mm analog connection means these got tested on our smartphones as well as gaming rigs, and we have to say we were all impressed by how these cans handled music and movies, eschewing the typical low-end boost of gaming headsets. Our final praise goes to the comfort Corsair managed to pack into this budget buy. Thanks to the super plush, faux-leather cups that even glasses-wearers will appreciate, we give this gaming headset high marks in comfort.
Our only issue with the sound quality is the fact you are restricted to a 3.5mm analog connection, which can cause sketchy feedback hums. You won't notice it too much while playing, but content creators using a single audio channel in OBS/Shadowplay will definitely be affected. So, be aware. Everything that Corsair chose to include in this model was executed at an extremely high level, and we're glad they didn't try to pack anything else into them. Once you try these cans, it becomes obvious that Corsair are selling this headset based on its utility and not its features. What that means is the HS50 gives you incredible value for your money. It sounds awesome, is a pleasure to wear, and avoids all the gimmicks that unnecessarily raise the price of gaming accessories. A digital connection would have been nice, and sure, a DAC (like the one the Arctis Pro offers) would remedy this, but that extra cost would negate the most attractive thing about the HS50: the price. If you're looking for the best for the least, and aren't planning on going pro, these are the cans for you.
See the Corsair HS50
 
Best High-End Gaming Headset
Wireless: Yes
Connection: 2.4G
Sensitivity: 102dB
What We Like: Excellent audio detail, solid design, comfortable to wear for long periods.
What We Don't: Cumbersome to fully set up.
The Arctis Pro Wireless is the pinnacle of wireless gaming and would be higher on the list if it were lower in price. SteelSeries has done a tremendous job navigating the wants and needs of gamers to deliver a product that really covers every base. Improving on the Arctis 7 model, the Arctis Pros are SteelSeries' premium gaming and multimedia headphones. Let's not get it twisted, these are some of the most comfortable headphones we've ever tested. The soundstage on the Arctis Pro feels natural, balanced, and clear, without overcooking any one element. The virtual surround sound is executed well in these and can increase immersion without sacrificing too much competitive edge. These cans are remarkably light considering what is packed into them, and still manage to feel high-quality yet rugged. Sure, they are $150 more than their wired counterparts, but for that money you're getting a ton of added features. The wireless model it comes with has two swappable batteries - take that, Arctis 7 - and a transmitter base station to charge them. Apart from charging the batteries, the base station also allows you to tinker with preset and custom EQs before even touching software. It also gives you a slew of other EQ options that audio fanatics and serious gamers alike can enjoy.
The Arctis Pro's retractable mic is great (just don't forget to add the pop filter like we did at first) and we liked how it was executed in the design. The on-ear controls for muting, volume, and pairing were all intuitive and welcome. The only complaint we had regarding the Arctis Pro was the cumbersome desktop setup. Pairing to mobile was a breeze, but once the base and desktop were involved, things got a bit trickier. It's well known that Bluetooth gaming headsets can have trouble managing multiplayer chat and in-game audio simultaneously. We thought the Arctis Pros would make this easier, but even with all the included hardware and software, it was still a pain setting up the headset to the point of flawless playback. But jeez, when it works, it works damn well! All in all, we loved the Steelseries Arctis Pro Wireless, but want to recommend for those who just want a simple audio experience with minimal setup or tinkering to go for the wired version of this model. It will save some of you some of your sanity and your cash. But, for those looking for a premium experience, no matter the cost or effort, you are going to love the Arctis Pro Wireless.
See the SteelSeries Arctis Pro
 
Best Headset for Pro Gamers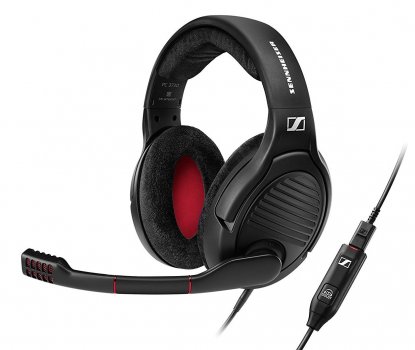 Wireless: No
Sensitivity: 116dB
Connection: USB
What We Like: Amazing audio and build quality, brilliant surround sound, clear mic.
What We Don't: Lack of versatility.
Let us start by saying that the Sennheiser PC 373D is one of the best-sounding on the list. Its build quality is next to none. Its mic, although very compressed, sounds solid in the mix. The surround sound might not be on the level of the ASUS ROG Centurion, but it's head and shoulders above Razer's MANO'WAR 7.1, delivering one of the better virtual surround experiences we've encountered. We like the aversion from stereotypical gamer designs found on headsets such as Logitech's G933, and the PC 373ds are right up there on the comfort scale. So, why is this headset labelled "best for pro gamers" and not "best overall"? To put it plainly, for its cost, this headset suffers a distinct lack of versatility. For the same price, the Cloud Revolver S offer multiple ways to connect, and the PC 373Ds are USB only, which limits them to strict computer use. This isn't a big deal for pro gamers who leave them at their desk and can sacrifice a USB port to them, but it was disappointing for us.
The PC 373s do everything you'd expect from a well-established audio company selling wired headsets at high price points. Also, we're all for understated design, but we can't help but feel the PC 373s have a generic look that doesn't appease either the bling-addicted LED mongers or those of us with more old-fashioned tastes. That said, if you are a pro-gamer looking to rank the highest level, these are some of the best sounding, best built headphones on the list.
See the Sennheiser PC 373D
 
Best of the Rest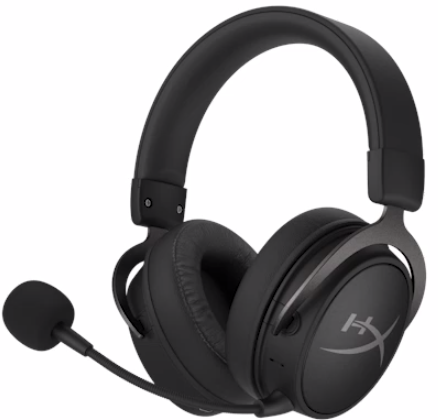 Wireless: Yes
Connection: 3.5mm
Sensitivity: 106dB
What We Like: Great battery life, supremely comfortable.
What We Don't: Soundstage on the lighter side.
From the company that brought you the Cloud Revolver S, the Cloud Silver, the Cloud...you get the point, comes the Cloud MIX! The Cloud MIX is HyperX's latest wireless foray into the gaming and multimedia over-ear audio. These sleek, light, and robust cans are the latest and one of the greatest additions to our roundup, and we were lucky to get to test them for you before they hit shelves. Slapping these with the "Cloud" brand makes a lot of sense because this headset feels airy, delivering a no-sweat, no-pinching, lasting comfort. The Bluetooth connection is also a breeze, and the added 3.5mm split audio and microphone connection make this model even more versatile. The battery life has around 20 hours of continuous use, and offers a verbal note of the percentage whenever you turn the headset on. Another thing they nailed is the styling. These cans are designed with true taste and no gimmicks. There's no harsh branding or gaudy LED lights - we're looking at you, Razer. Now, let's get to the sound: the surround sound is impressive, and shines with its mids and highs. The lows are a bit less robust than we usually like, but that allows for a better in-game experience.  
The boom microphone is great and easier to position than even the SteelSeries Arctis Pro. The HyperX model's mic is fully detachable, for your IRL grocery store raids, but the nice thing is that the built-in mic is still available for phone calls when you're on the go. There's not much to say in the way of negatives on this purchase, except we wish the richness of the audio fit more closely to the price. Regardless, these are a crazy good addition to the HyperX arsenal, and are a great pickup for anyone looking for a versatile set of cans for at home or on the go.
See the HyperX Cloud MIX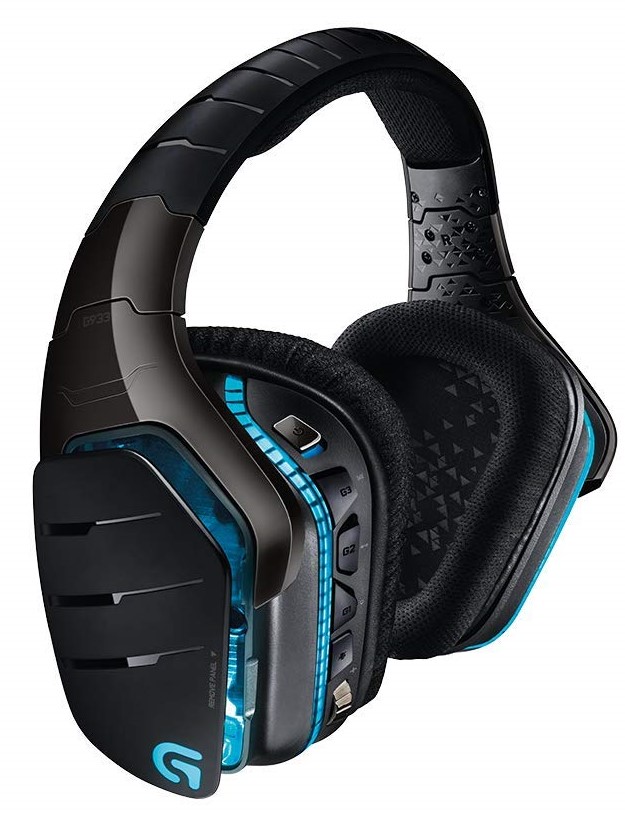 Wireless: Yes
Connection: 3.5mm / USB
Sensitivity: 107dB
What We Like: Comfortable, great value, great sound. 
What We Don't: Build quality felt cheap for the price.
Next up we have a sublime pair of Logitechs. The G933s — with their Star Wars-esque aesthetic – come in what we at TMS dubbed Death Star black or Storm Trooper white, and both look pretty menacing. Large earcups, a plush headband, and a light fit combine to ensure that they feel as good as they look. But what sold us on this model wasn't in what we felt, it was in what we heard - and it seemed like we heard damn near everything. With a super punchy soundstage, the G933s delivered an incredible sound with outstanding in-game precision. We felt these are one of the better headphones for sound tracking and can give you a real edge in your multiplayer first person shooter.
The Logitech software was excellent, and we enjoyed the customizable EQ and surround sound for our testing with Witcher 3. The foldable mic also sounded great and compares favorably to the Sennheisers. The G933s would have been even higher up on our list if they felt as good in our hands as they did on our heads. This headset just missed the mark on build quality. They don't necessarily feel cheap, but the plastic did have a modicum of squeak when we flexed them - we would be wary moving these around and taking them on and off. But build alone couldn't detract from all the important things the Logitechs got right. If you're trying to play Fortnite like Ninja, and want to use your ears to complement your reflexes, these are a great option.
See the Logitech G933 Artemis Spectrum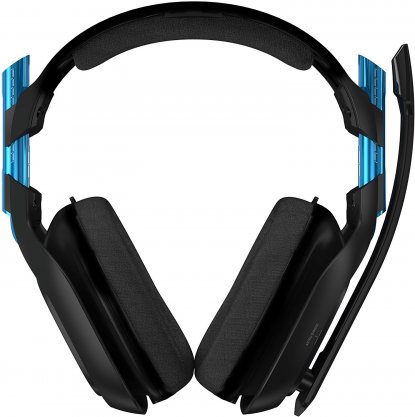 Wireless: Yes
Connection: USB
Sensitivity: 118dB
What We Like: Amazing sound quality, comfortable, top build quality, smart shutoff.
What We Don't: High price point, muddy mic.
The Astro makes its way to the top ten on our list for its supreme versatility and amazing sound quality. We were all shocked that the A50s produced one of the most immersive audio gaming experiences we encountered in our testing. And the ability to switch between "studio", which produces a better EQ for movies and music, and "pro" mode, made things like in-game footsteps far more distinguishable, giving this model a real edge. 
Although made from plastic, the A50's have a great build quality that feels far from cheap. And while they're expensive, the value is quite high overall. These cans even come with a new dock/wireless transmitter, which doubles as a wireless charger. We felt like the battery held up well through our testing, and our overall comfort while wearing these headphones was high. We'd have the Astro's higher on our list, had the mic been more on par with the rest of the A50's features. We found the Astro's mic to sound over-compressed, and definitely preferred the Arctis 7's and Cloud MIX's. That said, we still would recommend these to anyone looking for an advanced set of high-quality wireless gaming headphones.
See the Astro A50 Wireless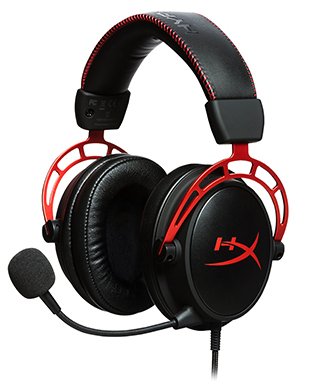 Wireless: No
Connection: 3.5mm
Sensitivity: 98dB
What We Like: Build quality, sound quality, value-for-money.
What We Don't: No included software.
You can tell HyperX meant business with their Cloud Alpha headset. The headset is premium, and with its high-quality, lightweight aluminium frame and gamer-centric design, it's got serious gamers in its sights. Sound-wise, the Alphas pack a hell of a punch. The closed back design does a great job at isolating external noise, while the 50mm drivers take care of the rest. Almost on par with the SteelSeries Arctis Pro in terms of default sonic beauty, no other mid-range headset creates the same clarity amongst the higher frequencies as the Cloud Alphas. Slight bass and mid boosts, coupled with a lack of software, points to the Alpha's focus on gaming audio, but music and movies still sounded superb. The detachable mic is a nice touch and pulls its weight in terms of sound quality, managing to not sound too grainy or compressed.
Overall, this is a premium culmination of the things most gamers are looking for: amazing audio, great build, great mic. The only complaint that we had about the Cloud Alpha was that the headset can lead to some ear fatigue and overheating. We were surprised that this was an issue, but over long periods, taking these cans off felt like stepping into an oasis, and that is something we're always skeptical of. The clamping force of the headphones can exacerbate this issue - so if you have an XL head, we'd recommend you look towards something a little more comfortable, like the Cloud Revolver S.
See the HyperX Cloud Alpha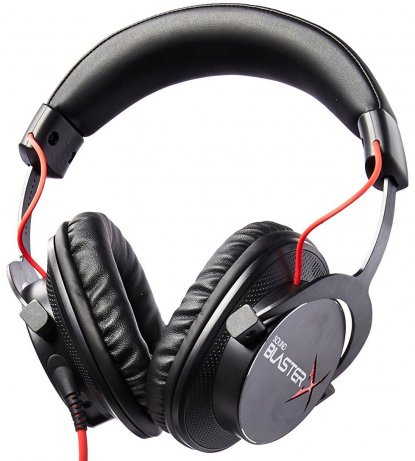 Wireless: No
Sensitivity: 118dB
Connection: 3.5mm / USB
What We Like: Fantastic comfort, brilliant software, great value.
What We Don't: Conflicting design, Windows 10 issue.
The Sound BlasterX H7 Tournament Edition is Creative's flagship gaming headset, and although the high contrast colorway might steer some off course, what's going on below deck will leave competitors with a sinking feeling. With its upgraded 50mm full spectrum drivers, the Sound BlasterX H7 sounds amazing: delivering a rich and full tone across games, movies, and music. It truly is one of the better sounding headsets in our list. It might not handle mids and highs quite as well as the Sennheiser PC 373D but delivering what it does at a portion of the price makes that an easy compromise to live with. We found the microphone was decent and in testing was just shy of the quality of the Arctis 7's.
Looks-wise, the black, brushed metal cups really compliment the gun metal arms. However, we wish Creative had reduced the aggressive styling of their X logo, which when coupled with the unnecessary lights, gives the headset a chintzy appearance that doesn't suit its performance. That being said, the headset is adequately comfy, lightweight, and importantly durable. The BlasterX software impressed us and while we didn't love all the included presets, the ability to completely customize the EQ settings was included. What more could we really ask for? The Creative Sound BlasterX H7 Tournament Edition is a great mid-range headset, that didn't quite pass our aesthetic test, but holds up well overall.
See the Creative Sound BlasterX H7 Tournament Edition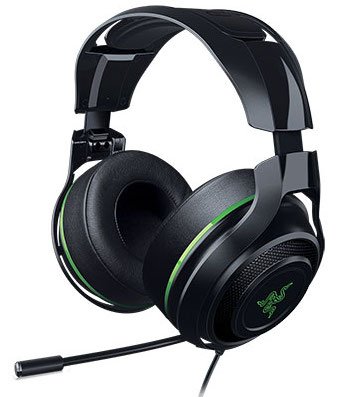 Wireless: Yes
Sensitivity: 112 db
Connection: 3.5mm / USB
What We Like: Quality mic, strong wireless signal, user friendly software.
What We Don't: Suspect build quality.
With a decent mic, one of the strongest wireless signals in its price range, and a very rich-sounding default audio, the Razer MANO'WARs really stand out amongst the competition. Sure, the retractable mic doesn't sound as good as the SteelSeries Arctis Pro, but it's still solid and easy to position. The headset is noticeably comfortable, thanks to its huge leatherette earcups. More cushion, however, seemed to lead to more pushing in this model, and after extended testing sessions, the plush leatherette cups had our ears hot and bothered - which is something the Cloud MIX and Arctis 7s above manage to avoid at this price point.
The Razer Synapse software felt intuitive with familiar presets, making it easy to achieve the sound you want. The build felt surprisingly light for its chunky design, which started to concern us when we realized how much flex there was in the frame. Overall, we have to say that this model lacked the solid feel that the Logitech Artemis Spectrum had, and we wish that Razer had swapped the RGB lighting out for a more durable design. Still, if you're careful with your tech and don't mind a chunkier build – the MANO'WAR could be the one to lead you to victory.
See the Razer MANO'WAR 7.1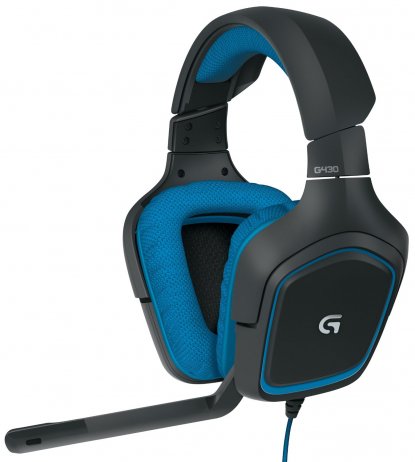 Wireless: No
Connection: 3.5mm / USB
Sensitivity: 90dB
What We Like: Amazing value, perfect for gaming, comfortable.
What We Don't: Surround sound lacking, music doesn't sound the best.
The Logitech G430 is surprisingly comfortable for its low price point. Thanks to an adjustable headband, plush earcups, and lightweight build, the G430s felt slightly nicer to wear than even our top budget pick, the Corsair HS50s. The sound quality on the G430s was also impressive for the price. Directional noises were dead easy to pinpoint during testing, and we found we were happy with the experience overall. Another major pro for the G430s was the EQ adjustment offered by Logitech's gaming software.
On its surface, this headset should be much higher on our list, but there were a few key drawbacks that pushed it down for us. First and foremost, we noticed a lackluster noise cancellation, which hindered our overall immersion experience. The second was a temperamental mic that, when we were testing, seemed to pick up everything in the room or nothing at all. Either way, this mic seemed like a quick way to lose cyber friends and get the boot from most serious parties. Also, the EQ software did not allow for us to create custom profiles, which made changing EQs a chore, and multimedia listening (especially music) a sub par experience. To top it all off, while we were happy with the virtual surround sound option, we weren't floored by it, and felt it wasn't fully realized. All that said, if you are looking for a solid and cheap buy you can tinker with, you can't go wrong with the Logitech G430s.
See the Logitech G430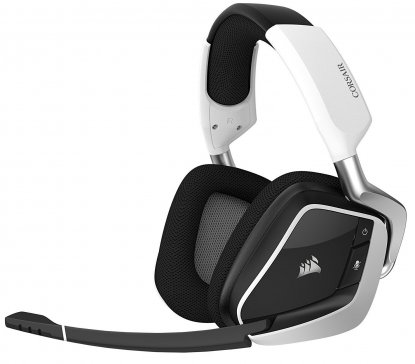 Wireless: Yes
Connection: USB
Sensitivity: 107dB
What We Like: Decent sound quality in games.
What We Don't: Limited EQ options.
The design of the Corsair Void PRO Wireless is an acquired taste, and we still can't tell if we like it or not. The outer shell feels deceivingly fragile and cheap, but actually hides a strong metallic subframe that delivers the Void's undeniable durability. Given its price point in comparison to the other wireless headsets we've reviewed, we can forgive a slightly cheaper feel, so long as the audio is on-point. Which it is. The sound produced is excellent for games and adequate for movies and music. Our only gripe would be that the soundstage on the latter two can feel narrow at times, and it doesn't help that the EQ options in the software suite are pretty limited.
Inside Corsairs Utility Engine (CUE) you also have access to the virtual 7.1 surround settings, which, although they work well, can cause sound to become muddled, hampering your directional awareness when gaming. In our opinion, stereo is where it's at for the Void PRO Wireless, and when talking sub-$100 stereo, we have to recommend the Corsair HS50s. One gimmick that will make some happy is that, if you have multiple Corsair RGB products, you can set them up to alternate colors simultaneously. The only victim of your setup's impromptu rave will be the Void PRO Wireless' battery, which will be reduced to the point of the lackluster ASUS ROG Strix. If you absolutely can't deal with a wire, we recommend that you spend a bit more and buy the better wireless option featured above - the SteelSeries Arctis 7.
See the Corsair Void PRO Wireless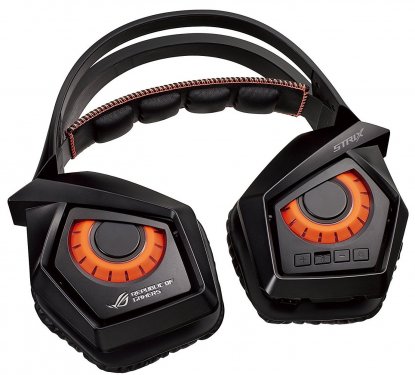 Wireless: Yes
Connection: 3.5mm / USB
Sensitivity: 98dB
What We Like: Decent bass response, 7.1 surround is impressive.
What We Don't: Low battery life, lots of competition.
For those of you looking to bling out your system, the ASUS ROG Strix Wireless has a design for you. Two copper owl eyes glare from each earcup with a real Pan's Labyrinth vibe. Overall, the build and the audio quality are what we'd expect from a $100-$150 range headset. Audio is fully-customizable via ASUS' Sonic Studio software, and we enjoyed using the headset in-game as much as we did while listening to music. The plush earcups and double strap headband also provide a lot of comfort. Where things start to go wrong is the battery.
The 10-hour battery life was disappointing, especially considering the Astro A50s have a lot more tech to power and last 33% longer. The surround sound was impressive at this price point, and although it wasn't as well-executed as the HyperX Cloud Revolver's, it's definitely in contention for one of the best virtual surround sound headsets on the list. The only real negative to the ROG Strix Wireless - aside from battery life, which is abysmal compared to the HyperX Cloud MIX - is the sheer volume of competition at this price point. Other than design, these headphones didn't bring anything to the table that the Logitech G933s didn't do better, and for almost the same cost, we have to recommend those over the ROG Strix Wireless.
See the ASUS ROG Strix Wireless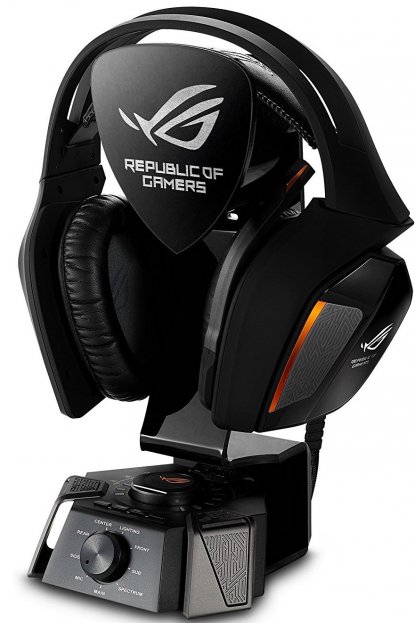 Wireless: No
Connection: USB / 3.5mm
Sensitivity: Unknown
What We Like: Unrivalled virtual surround sound.
What We Don't: Big, bulky, expensive.
The ASUS ROG Centurion 7.1s pack five pairs of drivers inside each earcup to deliver the most immersive audio experience on this list, period. These behemoths deliver something that even the SteelSeries Arctis Pro and Astro A50 can't: true surround output. That's right, 10 discrete drivers pumping melodic mayhem in your ears.
The headset's design is interesting, to say the least, and like the Logitech Artemis, it wouldn't look out of place on the holodeck of your favorite star cruiser. But these cans aren't meant to be pretty. They're meant to literally surround you in sound. The high price tag means these are for those of you who are equal parts audio fan and serious gamer. You'll need more than a thick wallet to support this purchase - you'll want a thick neck, because these are certainly on the heavier side. Without the chunky cable connecting them to the amp, they weigh in at a whopping one pound. Outside of that, the provided software and amp affords massive customization and more presets than all the headsets on this list combined. So, if you want the most immersive audio gaming experience available and don't care about anything else, then these might be for you. But they certainly aren't for us, and we would recommend the HyperX Cloud Revolver S or Astro A50s over them any day.
See the ASUS ROG Centurion 7.1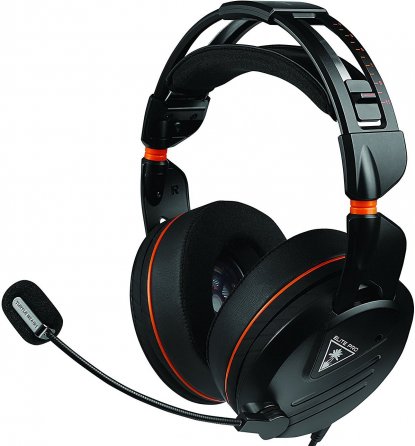 Wireless: No
Connection: 3.5mm
Sensitivity: Unknown
What We Like: Great audio quality, considerate design, comfortable.
What We Don't: Doesn't do enough to justify its price point - especially when it comes to extras.
Turtle Beach's Elite Pro headset is one of the most comfortable on our list, beating out even the Astro A50s. This gamer-grade headset brags a ComforTec fit system, which allows adjustment of headband tension as well as earcup position. Another great feature, for those of us who wear glasses, is the "glasses relief system" included in a headset. This system allowed us to create a small channel in the earcups for the arms of our glasses to sit in. It seems small, but it really is genius! Lauding comfort is always easy; when it's right it's right, but what about the sound? The Elite Pros pack a sound quality similar to the Arctis 7s, which is pretty good. The Elite Pros soundstage is full and rich, but punchy and crisp enough to pick out individual footsteps and gunfire in the heat of battle. Music sounded decent - although, unlike the Arctis 7s, without a flat EQ profile available, it was slightly muddied by the bass.
Where this headset falls short is with its requirement for the Tactical Audio Controller (sold separately) to get to the EQ presets. It costs an extra $150, which in our opinion is ludicrous. On top of that, the microphone is average at best. A real shame as the headset is amazing otherwise. If it afforded the EQ preset options and a better mic, it could easily be in our top five. As it is, we'll include it, but it won't be near the top any time soon.
See the Turtle Beach Elite Pro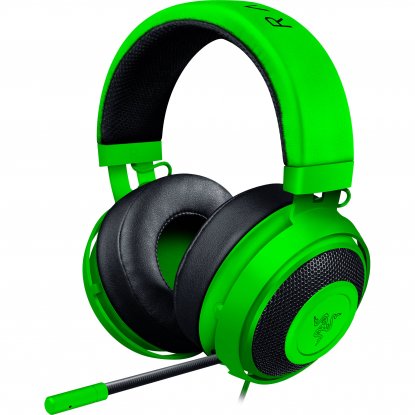 Wireless: No
Connection: 3.5mm
Sensitivity: 118dB
What We Like: Lightweight, sturdy design, strong sound for price.
What We Don't: Oval earcups aren't standard.
The Razer Kraken Pro V2 is a headset with an aluminium frame, that is both lightweight and flexible, and includes a retractable mic that feels sturdy. The headband doesn't clamp too hard on your head, and the sound-isolating ear cushions feel plush. This no-frills piece from Razer was designed with the intent to provide gamers with a headset that sounds good, feels comfortable, and costs less. To be fair to Razer, they came pretty close. The EQ is fully customizable via Razer's Synapse suite, meaning you can tweak your heart out. But here's the first problem: just like on the MANO'WAR, the earcups are round, which poses a comfort issue for those with big ears.
The Kraken's 50mm drivers and design of earcup do well at creating and delivering the mids and highs, but at higher volumes we noticed a muddiness in the lows. The mic also didn't really impress us. We found it was fuzzy to the point of being annoying for the rest of our party during game-play. Overall, this is a moderately comfortable, decent sounding headset, that doesn't warrant a spot in our top ten. We'd much rather you save $20 and go with the Corsair HS50s, which are superior in all aspects. Also, we recommend avoiding the neon, Shrek-green colorway, when you could pick up a much sexier headset.
See the Razer Kraken Pro V2
 
New Gaming Headsets Coming Soon
Here's something truly weird. One of the gaming headsets we were most excited about this year was the AUDEZE Mobius. AUDEZE are a traditional headphone maker, and this was supposed to be their first foray into the gaming world. They sent us a pair to test, and we loved them. Their surround sound capabilities were outstanding, and their planar magnetic drivers delivered stunning sound quality. When we reviewed them back in July, we reasonably assumed they'd be available to buy soon...but at the time of writing this update, that's not the case. They are available for preorder, but haven't yet been released. More news as we get it. When they do go on sale, they're a lock for this list.
Another line we have yet to test is the Turtle Beach Atlas range. The headset maker has been suffering from slow sales of late, falling short of investors' expectations. They're refusing to quit, however, and the Atlas range is proof of that. It consists of three headsets - the One, Three, and Elite - all with price points of under $100. We haven't had a chance to hear these yet, but we'll report back when we do.
 
Gaming Headsets Comparison Table
*Sens. = Sensitivity
**Imp. = Impedance
Want Even More Master Switch? Sign Up For Our Weekly Newsletter!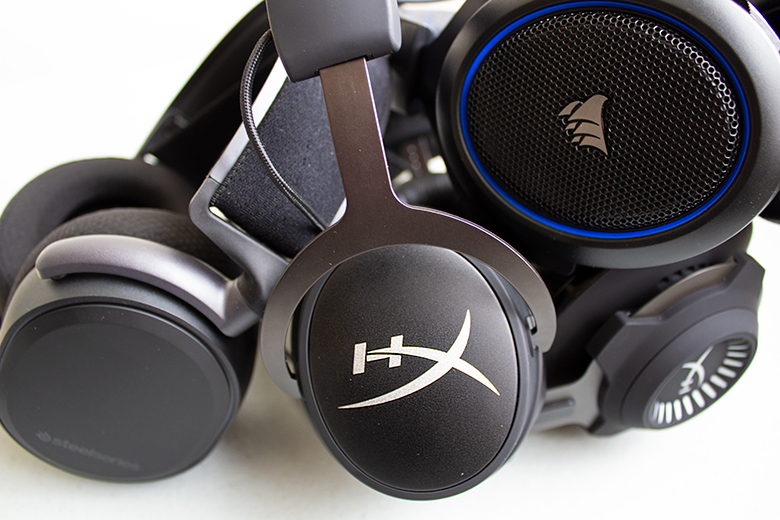 Gaming Headsets Buying Advice

What Should I Look For When Buying a Gaming Headset?
Finding the perfect gaming headset can be tricky. There's so much jargon separating you from knowing which set of cans are the right fit - literally. We have taken some time to try and distill that jargon into a few key details that you can use to find headphones that match your needs. The three most important factors when judging headphones are sound quality, comfort, and price. The most important consideration when buying any audio gear is sound quality. If it doesn't sound good, there is no point in spending money on it. Even on a budget, you can get a great sounding set of headphones, and there are some that are way overpriced for the quality you get - again, we're looking at you, Beats. But the question remains: what makes 'good' sound? Some people like brain-rattling, bass-heavy sound, others prefer a more balanced sound. If you're dead-set on a specific profile, or want to have the ability to experiment, we'd recommend choosing a headset that comes with EQ software, which allows you to manipulate the sound to your taste.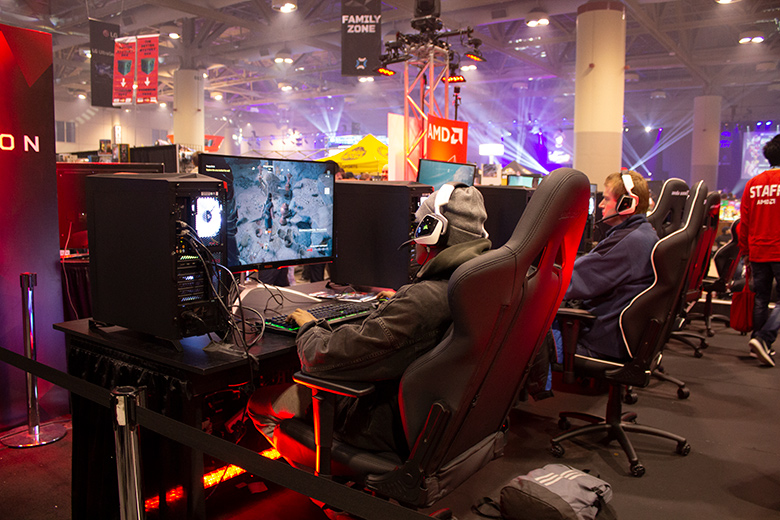 Comfort is not to be underrated. You're going to spend a lot time with whatever pair of headphones you pick up; they will take you across vast wastelands, through grueling boss battles, season finales, and album releases. You'll want to be there to experience everything, and won't want to be distracted by pinched ears, pressure headaches, or a cramped neck. It's important to take into consideration both the cups and the weight of your dream pair and make sure, above all else, you are happy wearing your cans for hours of uninterrupted sound. Fortunately, most modern gaming headsets are designed understanding this and are reasonably comfortable in a variety of price ranges. We've tested literally hundreds of headphones at TMS and will be brutally honest if we think a pair of headphones isn't comfortable enough for our readers. Our favorite comfort pick? The $150 HyperX Cloud Revolver S, which is top of our list.
Finally, the price. Just ask yourself, what's my budget? If it's lower, ask yourself what you value most in a headset and when reading through our recommendations, make note of the ones that excel in that category. Also ask yourself what features are other companies offering in the same price range? Make sure you're paying attention to the reputation headphone companies have in regard to service and returns. While we try and make sure our recommendations are enough to ensure your happiness, the best way to buy headphones is still to try them. Some companies/retailers have better return policies and you might want to try those out when experimenting. We talk a lot about value in our articles - it's something that's important to us. If we wouldn't spend our money on it, we won't recommend you do either. So, if it comes to price and you're unsure, let us guide you. We have plenty of affordable recommendations, like the our best budget pick, the Corsair HS50. The HS50 goes for a mere $50, at the time of writing.
Stereo vs. Surround Sound For Gaming Headsets
There are two kinds of gaming headsets: stereo and surround sound. This spec is one of the easiest to compare when looking at gaming headsets. Don't be fooled though, surround sound might not mean exactly what you think it does. In a stereo headset, sound is delivered through two channels via two drivers (or speakers) - one in the left cup and one in the right. Surround sound, which in gaming headsets is almost always 7.1, refers to a setup in which sound is delivered through seven drivers and a subwoofer. Packing all those drivers into a headset isn't always possible or affordable, so most gaming surround sound headsets are really just stereo drivers boosted with software that only replicates the experience of true surround sound. This is why most headsets boast the term "virtual" surround sound. Save for the monolithic ASUS Centurions ($276) all the surround sound headphones on our list are using virtual surround sound technology, typically enabled by Dolby virtual 7.1 or DTS Headphone:X surround sound.
Another factor that is important when understanding surround sound is size. Not only the size of the actual drivers delivering the sound, but the space within the headset's physical earcup. This size is what allows sound to disperse proportionately to eventually create the intended sound. This is where you need to be careful, because some headsets do it much better than others. Often, this is dictated by price. To be totally transparent, surround sound is kind of gimmicky in headsets. Although it's an enjoyable for single-player games or action movies, for any online or competitive play you will probably want to use stereo headphones, as they make it easier to distinguish sounds in a space as confined as earcups. That said, we've highlighted the surround sound achievers in our list. So, if you're unsure, be sure to check that out. And if you want a more music-focused pair of headphones, check out our list of the best headphones of this year.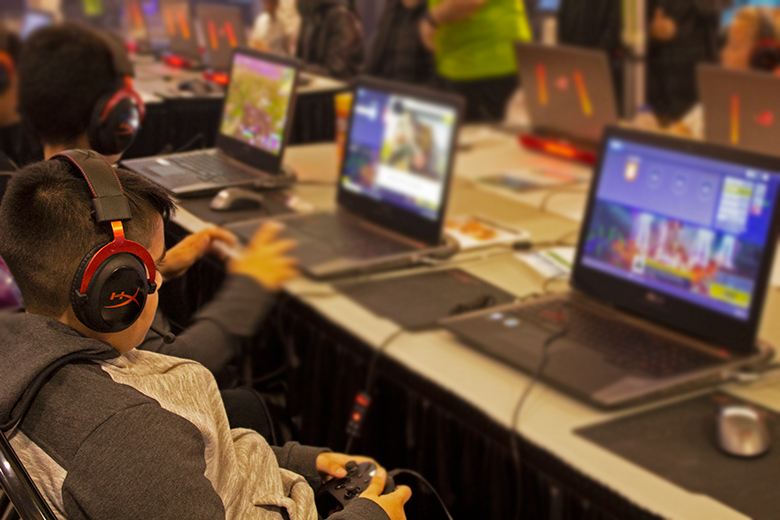 Headset Drivers Explained
As we've already mentioned, the speakers inside your headset are called drivers. The most common method of comparing drivers is by size in millimeters (mm). The average size of a driver in a gaming headset is 40mm. Some use 50mm, some 30mm and true surround sound headsets even use 20mm as rear left/right additions. It is important to note that a larger driver does not mean a louder or higher quality sound. Sure, larger drivers have been known to produce lower bass frequencies, but the quality of the driver is more important than size. There are other factors at play when determining the quality of a driver: the mass of the driver, what materials are used to make the driver, how the driver has been tuned, and the size of the enclosure (earcup) that the driver is placed in.
All of this information isn't readily available, but this is all to tell you that bigger does not equal better. And to pay attention to your spec sheet, because companies like SteelSeries often use the same drivers across multiple headsets. A good example would be the $150 SteelSeries Arctis 7, which uses S1 drivers, also found in their more premium models selling for double the price.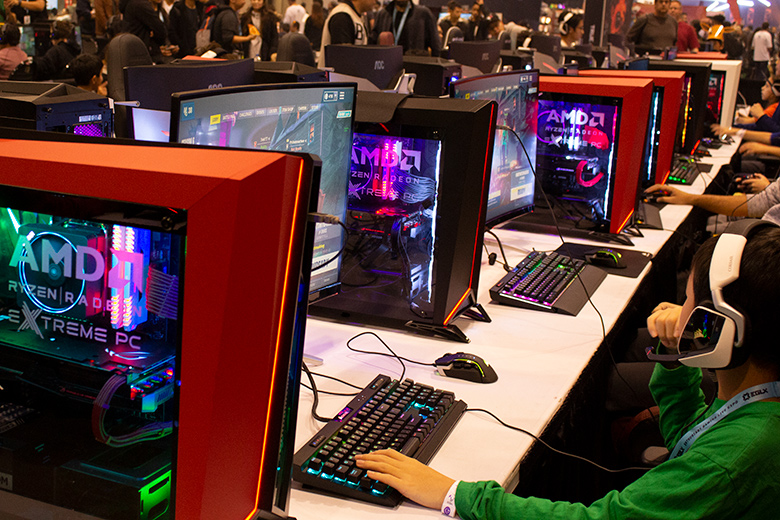 Headset Sensitivity Explained
Another term you'll see accompanied by a smattering of numbers is sensitivity or SPL (sound pressure level). Essentially, this is a measurement of how loud a headset will produce sound at a particular power level - the highest SPL rating on this list is the $120 Creative Sound BlasterX H7 Tournament Edition. However, it's worth taking this spec with a pinch of salt. Due to variance in power sources (amps, interfaces etc.) the measurement of sensitivity is not always a true representation of how loud the headset will sound for you. Also, as sensitivity is measured in decibels per miliwatt and power from your PC - as well as every other electrical device on the planet - is delivered in volts, the methods used by companies to arrive at their value of sensitivity can be inconsistent. Which doesn't really help anyone in deciding whether a particular headset is right for them.
At this point we'd like to give you the best piece of advice out there surrounding headsets: test them in person. Order some online and, if you're not happy with them, swap them for another set. As we mentioned before, be sure to check the refund/exchange policy of individual manufacturers. Alternatively, you can always test headsets in-store at multiple retailers.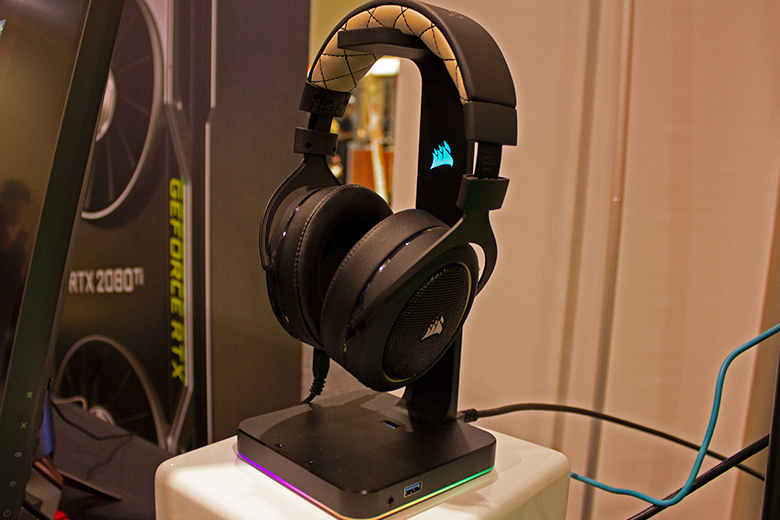 EQ Explained
Great headsets offer great sound by offering great flexibility. Most of the best headsets on our list come with some sort of EQ option, like the SteelSeries Arctis Pro Wireless ($329). EQ is your headset's companion software that allows you to alter its sound profile, in order to match your tastes. Sometimes, this customization is limited to presets – pre-programed sound profiles like "bass boost" or "podcast" that gamers can cycle through.
As we discussed earlier, people like different types of sound. So, a bass boost preset for one person may not be to the taste of another. Using your gaming headset's customizable EQ option allows you to manually adjust specific frequency ranges to achieve different types of sound. This can sound and even look daunting the first time you see an EQ graph. However, if you remember, there's only three main areas to alter: Bass, Mid, and Treble. Each section will only have an increase or decrease option available, and it can be as simple or complicated as you want it to be. Our recommendation is to fiddle until you find an EQ you fall in love with.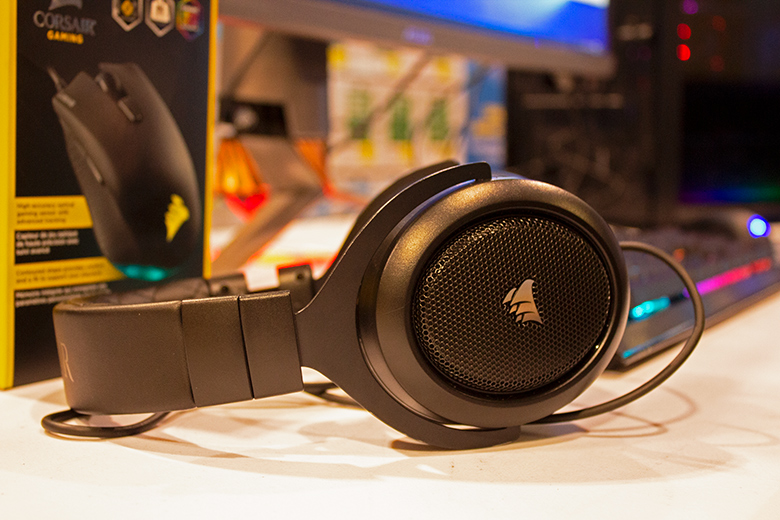 Connections Explained
The most common types of connection for gaming headsets are 3.5mm and USB. You'll also sometimes see optical connections. Let's break them down.
3.5mm connections are the round ports found, not only PCs, but also on many cell phones, tablets, T.Vs, car stereos, and pretty much anything else that emits sound – think of the coveted auxiliary cord in the Uber. There are two major benefits to using a headset with a 3.5mm connection. First, you can use it on almost any device. For instance, the Logitech G430 is an average-sounding headset at an entry level price of $30, but because it can be connected to more devices than BestBuy has in stock, it makes the pick a bit stronger. Another advantage of the 3.5mm connection being used on PC's is that only audio devices use 3.5mm connections - so you should always have room to connect. Think about a scenario where your computer - like one of ours, unfortunately - is running low on available USB ports. A 3.5mm connection could free up the port that the USB microphone would occupy. One potential disadvantage to buying a headset that used a 3.5mm connection is the quality differences, if either your headset or the connected device isn't up to snuff. A $500 pair of cans can sound dreadful when played through a gas station MP3 player's 3.5mm connection.
USB connections can offer a huge sound advantage because their connection is completely digital. So, unless you manage to physically damage your USB port, your signal should be damn near perfect. A downside you should be aware of when thinking of going the USB connector route is the fact that not every device has a USB port, or if it does, it might not support audio output. For example, there's no USB port on your phone or tablet and the ones on most TVs don't support audio output. This seriously limits the potential value of headsets like the $250 Sennheiser PC 373D, which are an amazing headset but can only be used at your computer.
Optical connections — like USB – are digital connections and come with similar benefits. However, unlike USB, they are designed for audio-use only - meaning, if you have one on a device, chances are it will be free to use. That if, is pretty big though, because unless you have an expensive motherboard or an upgraded soundcard, it's unlikely your device will even have an optical connection. The most likely place to find them is on modern TVs or gaming consoles. This is due to the popularity of TV surround sound systems and gaming headsets on consoles. This is why the Astro A50s are such a versatile choice. Although expensive - they cost $300 - they have USB and Optical connectivity, meaning they can be used on a vast majority of devices around the home.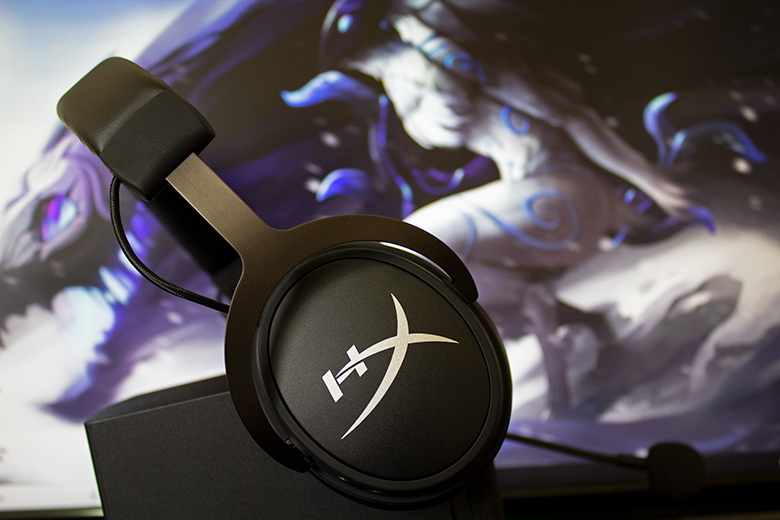 Open- vs. Closed-Back Gaming Headsets
Ah, the age-old question you've probably never asked yourself: open or closed? The open/closed back headphone dilemma refers to whether the design keeps sound isolated within the headset or allows it to interact with the air. 
Closed-back headphones restrict external noise entering and internal noise leaving your headset. The main benefit of this for gamers is increased immersion, as you are unlikely to hear any external noises which could distract you from your game. Another benefit for any late-night gamers out there, is that closed-back cans can help keep sound in so you won't disturb anyone in your house at 4am when you declare war on an enemy clan. A couple of potential downsides with the closed-back design are comfort and sound quality. Due to the lack of airflow in and out of the headset, closed-back - especially leather coated - headsets can get sweaty, which is never comfortable. More importantly, because noise is trapped inside the headset it can sometimes create an unnatural sounding or bottled-up audio. This is entirely subjective, so it's definitely worth checking out yourself. The best closed-back headset on our list is the HyperX Cloud Revolver S, at $150.

Open-back headsets come with the opposite pros and cons. You'll be able to hear most external noises and, if you have the volume cranked too loud, anyone in the house will hear whatever it is your listening to as well. Open-back headsets are generally more comfortable, as they naturally ventilate, and sound tends to come across more naturally. Personally, we prefer open-back, due to comfort and sound quality - however, these pros and cons vary significantly across different models. You should also be aware that just because some headsets look open-back, doesn't mean they are; just because it has a grille doesn't mean it's open.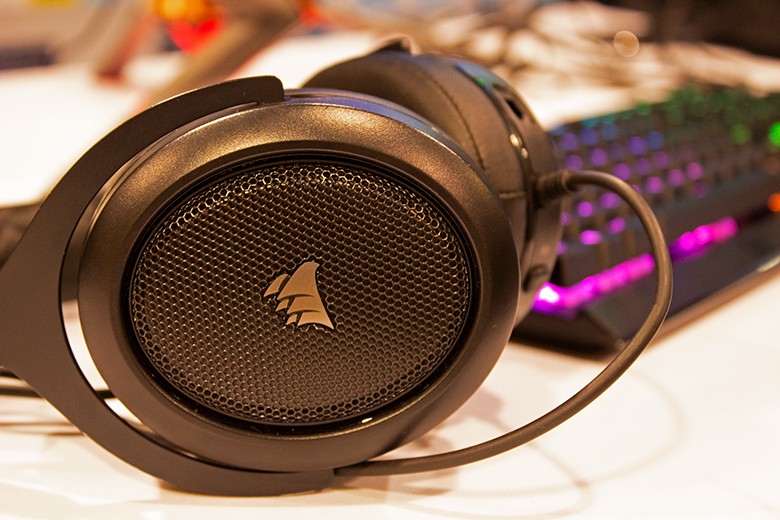 Gaming Headset Mics Explained
To no one's surprise, not all the mics found on gaming headsets are created equal. While it might seem unimportant to most gamers, who only care about what they're hearing, having a quality microphone can make a huge difference. We've all muted those teammates with the hot mics or the Darth Vader feedback. If you're playing a team-based game, you can improve everyone's experience - even your own - by having a decent mic.
The majority of gaming headset mics are unidirectional, meaning the pickup pattern only accepts sound from a single direction, usually in the front. This is mostly a good thing, as your friends on the other end don't want to hear your partner asking why you didn't replace the garbage bag. But unidirectional isn't necessarily the best way to convey your voice. Surprisingly, a good bi-directional mic, like the $329 SteelSeries Arctis Pro Wireless which pick up noise from the front and back, actually works better. Working in a figure eight, the pick-up has a tight front and back pattern that rejects noise from the sides and anything further than eight inches away. This creates something called the proximity effect, a natural frequency boost across the bottom end, resulting in a richness that unidirectional tech lacks. It also helps with the noise cancelling effect, as only acoustic sources very close to the mic receive the Proximity Effect. And don't be confused, audio nerds: the Proximity Effect might be a negative thing for music recording, but for boosting your mic volume during a game, this is good to have.
Any gaming headset that says it's noise-canceling usually means bi-directional. True noise-canceling microphones, or active noise-canceling microphones, are referring to technology that requires additional power, circuitry, processing, and considerably higher price tags than anything in our list.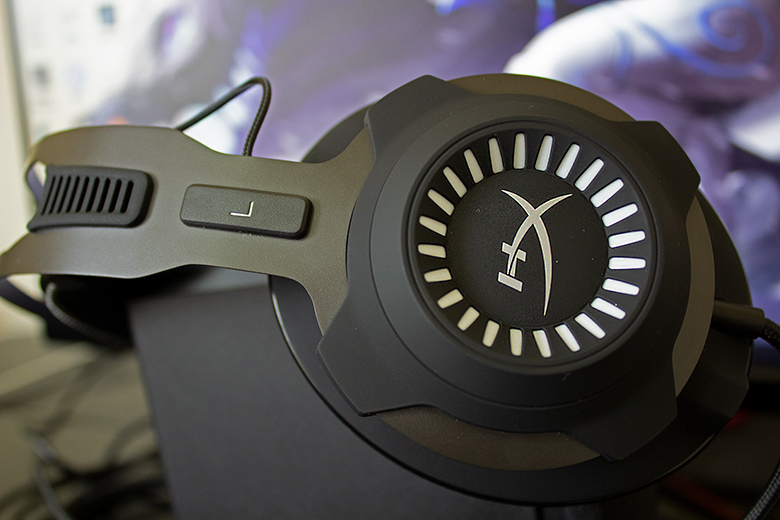 Impedance Explained
Another term you may find whilst browsing the extensive catalog of gaming headsets is impedance. Measured in ohms (Ω), this refers to how much power your headset will need to operate.
Ordinarily, it's hugely important when buying headphones, but not so much for gaming headsets. Most come with digital connections (USB or Optical) which have fairly standardized power outputs. Those that don't, come with their own in-line or standalone amp/wireless transmitters. The all-in-one convenience of gaming headsets is half their charm - and half their limitation - something which is definitely highlighted in their plug-and-play functionality. We're not saying people haven't plugged their 3.5mm Razer Kraken Pro V2 into a 1/8"converter and blown them on some monster amp - we're sure they have. The Krakens are inexpensive, at $80, but part of the premium price tag you pay when purchasing one of these products goes towards maximizing accessibility while minimizing the necessity for an audio engineer's know-how.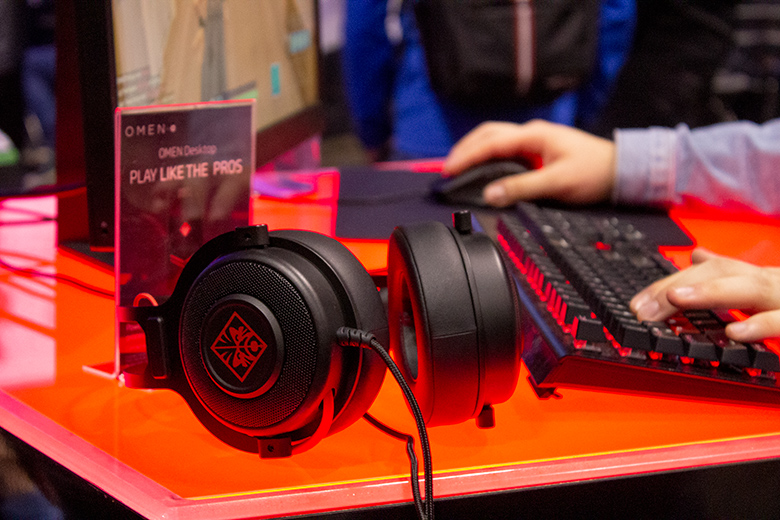 Does this make the spec irrelevant? Well… no, not always. It will come as no surprise that some of the best sounding in our list also have the highest impedance. The HyperX Cloud Alpha comes in at 65Ω, Sennheiser 373D at 50Ω, and the Astro A50 at 45Ω. Of course, impedance isn't the only thing that affects sound quality, but it's an interesting spec to take note of in a space that doesn't require it - especially when making informed decisions.
Back To Our Gaming Headset Picks Back To Our Comparison Table
Learn More About Gaming Gear