Until you've experienced a great gaming headset, you won't understand the ceiling for immersive gameplay, and there's no turning back once you've found the one. Whether you're a gaming audiophile with money to burn, or a gamer who's already burnt all their money on a god-tier graphics card, we've got you (and your ears) covered, with our list of the best gaming headsets of this year. And to complete your system, check out our list of the Best Computer Speakers.
 
---
Table of Contents
---

Best Wireless Gaming Headset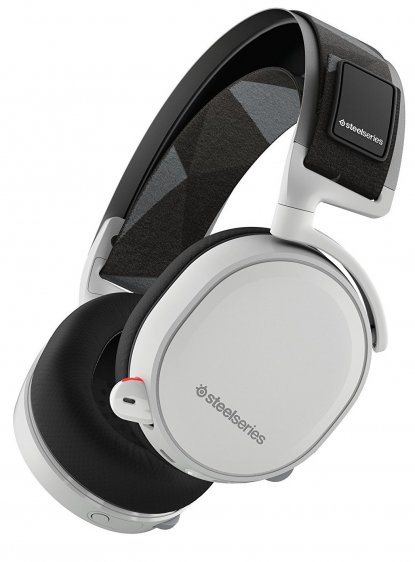 Wireless: Yes
Battery Life: 24 Hours
Weight: 12.8oz
What We Like: The Arctis 7 is comfortable, sounds terrific, and has a clever approach to wireless.
What We Don't: The headset does not perform well with music.
What We Like: The Arctis 7 is comfortable, sounds terrific, and has a clever approach to wireless. What We Don't: The headset does not perform well with music. Any headset can go wireless, but very few do it like the SteelSeries Arctis 7 does. Instead of traditional Bluetooth, the Arctis 7 comes with a small USB dongle. This connects directly to your PC or console, and gives you a lag-free Wi-Fi connection. That's clever, and it's one of several impressive features here. The sound quality and microphone are superb too, and the headset can deliver 7.1 surround audio if called upon to do so. If that's what you're interested in, the HyperX Cloud II is a better and less-expensive option. The Arctis 7 also looks tremendous. When so many headsets try to dazzle you with flashing lights and swooping angles, the Arctis 7 looks understated and clean.
We did find that music on the Arctis 7 felt a bit less lively than gaming audio. That's in contrast to the Corsair HS50 Pro, which crushes both music and gaming sound. The Arctis 7's Wi-Fi connection also means that you can't take this wireless headset on the road. It has no Bluetooth, and won't be able to connect to your phone. But the Arctis 7 performs well in so many other areas that we believe there's no better wireless headset available right now.
See the SteelSeries Arctis 7
 
Best Budget Gaming Headset Under $50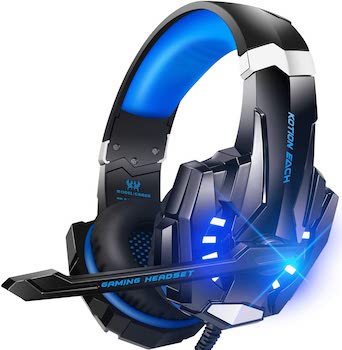 Wireless: No
Battery Life: N/A
Weight: 9.6oz
What We Like: The G9000 offers exceptional sound for a budget headset, and it's comfortable too.
What We Don't: The mic doesn't perform very well, and the headset can get quite hot.
We did not expect the Bengoo G9000 to be this good. Bengoo don't exactly inspire confidence as a brand—they market themselves with the motto "We're Gaming Expert." But the G9000 is a revelation. It's an affordable headset that delivers surprisingly good sound quality for the price. The headset is comfortable to wear for long periods, with a lightweight, durable frame. It also works with every console and PC via a basic 3.5 mm connection. All in all, if you don't want to spend the earth but still want quality, the G9000 should be your first choice.
There are some downsides to the Bengoo G9000. The microphone isn't especially good, delivering muffled voice pickup. There's also a problem with heat. The headset is comfortable, but the materials used to make them definitely aren't premium. That means the G9000 gets hot. If you find yourself prone to sweating, things could become a little...sticky. If this is a problem, we recommend the Razer Kraken X. It's more expensive, at $50, but more comfortable to wear for long periods.
See the Bengoo G9000
 
Best High-End Gaming Headset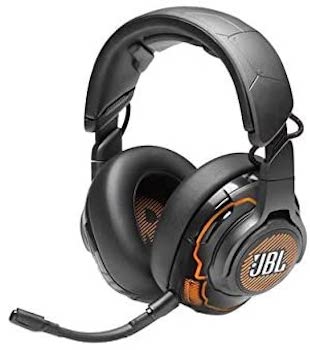 Wireless: No
Battery Life: N/A
Weight: 13oz
What We Like: Powerful audio with useful head tracking feature.
What We Don't: The noise-canceling isn't really worth using.
The the JBL Quantum One is a take-no-prisoners headset that doesn't compromise on quality . In our opinion, it's one of the best-sounding headsets available. It easily beats out models from SteelSeries and HyperX. And unlike many other headsets here, it has a handy head tracking feature. This adds to the audio, and helps you pinpoint sounds in-game. This was a spot formerly held by the Sennheiser GAME ONE, but this headset is a better and more modern option.
One issue we did have with the JBL Quantum One was the noise-canceling. This feature is rare among gaming headsets, and honestly, we didn't think it worked well. It muffled the sound too much, and didn't effectively block out the outside world. That's unfortunate, but it doesn't stop this headset being the best option for those with a little money to spend. Overall, the $150 SteelSeries Arctis 7 is still a better option for most people. But the JBL Quantum One crushes it on sound quality and features.
JBL Quantum One
 
Best 7.1 Gaming Headset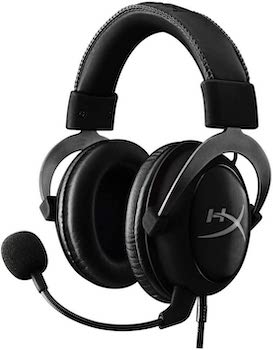 Wireless: No
Battery Life: N/A
Weight: 9.8oz
What We Like: The Cloud II has some of the best and most convincing surround sound we've ever heard
What We Don't: We do wish there was software to customize the audio.
Do you know how hard it is to do convincing surround sound in a headset? You're trying to simulate seven full surround speakers and a subwoofer in a single package. Trust us when we say that no other headset does it better than the HyperX Cloud II. The realism and depth of the 7.1 surround sound is remarkable. It happily beats out more expensive models like the $150 Razer Nari Wireless 7.1. We also appreciate how comfortable the Cloud II is. The squashy ear pads feel great, even after several hours. Very few headsets will immerse you in a game like this one. It even beats high-end headsets like the JBL Quantum One for surround realism.
Like many headsets in this price range, the HyperX Cloud II isn't wireless. And if we had one more criticism: we would have liked to have seen some software to allow us to customise the sound. 7.1 audio can be a very personal thing, and the one-size-fits-all approach here probably wasn't the best option. But if we were buying a headset for surround sound, we'd buy the Cloud II.
See the HyperX Cloud II 7.1
 
Best Gaming Headset for XBox Series X and S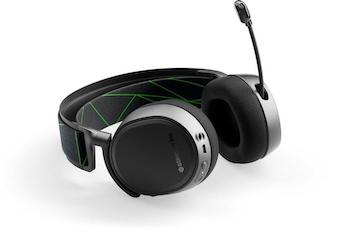 Wireless: Yes
Battery Life: 20 Hours
Weight: 1.2lbs
What We Like: Premium sound matched with premium design.
What We Don't: The Arctis 9X can be a little uncomfortable over long periods.
When it comes to audio, the XBox One can be… let's go with peculiar. It doesn't work with all Bluetooth headphones–only those that use the proprietary Microsoft Wireless software. That's a very small number of models, and the SteelSeries Arctis 9X is the best of the bunch. Like the Arctis 7, above, the Arctis 9X is a sleek headset with stunning sound quality. We also appreciate the excellent ClearCast microphone, which uses bidirectional noise-canceling. It competes well with the mic on the superior JBL Quantum One.
If you enjoy marathon gaming sessions, you need to be aware that the Arctis 9X has some comfort issues. The clamping pressure—the force the headset exerts on your ears and skull—can be a little tight. Over a few hours, it can start to become painful. And in addition to connecting to your XBox (via the included USB dongle), the Arctis 9X is also compatible with PC. It can connect to smartphones via traditional Bluetooth. But if you have a PlayStation, you may want to look at the Sony PULSE 3D, discussed below, which is a better option.
See the SteelSeries Arctis 9X
 
Best Gaming Headset for PS4 and PS5
Wireless: Yes
Battery Life: 12 Hours
Weight: 1.3lbs
What We Like: Strong and powerful sound quality.
What We Don't: The microphone isn't great, and the cups won't suit those with bigger ears.
Sony's PULSE 3D wireless headset is designed for the newer PlayStation 5 (PS5), but works just as well on PS4 too. Despite competition from brands like Turtle Beach and HyperX, the in-house Sony headset is the best option. Why? Because of its remarkable 3D audio abilities. These allow it to translate the advanced soundscapes on the newer console. It sounds superb, and we don't think you'll find a headset that works better with Sony's consoles. You also won't find a more affordable one; at $100, the PULSE 3D won't cost the earth. By the way, the PULSE 3D works on PC and other consoles too, thanks to the 3.5mm input.
There are downsides to the Sony PULSE 3D. Chief among these, in our opinion, is the microphone. It's pinhole, rather than the more common boom mic, and it shows in the voice quality during gaming sessions. That may be less of a dealbreaker than the cup size, which can hurt those with larger ears. If that's you, or you need a headset with a boom mic, we recommend the previous entry for this spot. That's the Turtle Beach Stealth 700 Gen 2. It's no longer on this list, but it works well with Sony consoles.
See the Sony PULSE 3D
 
Super Comfortable for Long Gaming Sessions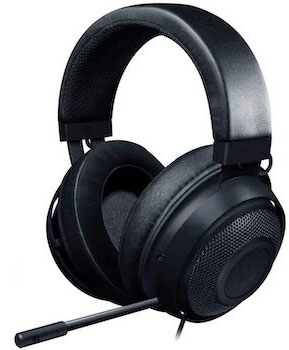 Wireless: No
Battery Life: N/A
Weight: 11.2oz
What We Like: The Kraken has soft, plush, cooling gel earcups, which work really well.
What We Don't: The THX mode is only available on PC.
 Comfort is key with gaming headsets, especially given how long and punishing some sessions can be. While all the headsets here performed relatively well, we think that the Razer Kraken Tournament Edition goes above and beyond. It does this thanks to its earcups. They are not only plush and squashy, but they also use a type of cooling gel, which stops you getting uncomfortable and hot. The concept works exceptionally well, and makes a mockery out of the comfort of similarly priced headphones like the HyperX Cloud II.
What is a problem is how some features, like the sound-boosting THX mode, are only available on PC—an oddity for a headset that performs so well on consoles. It makes the Kraken more versatile, and it's still far and away the best option for PlayStation, but it's a shame to see some features locked away. It's also a fairly bulky headset, and at 11.2 ounces, it may be a little too heavy over long periods, despite the cooling gel cups. We didn't find it a problem, but it's worth bearing in mind.
See the Razer Kraken Tournament Edition
 
Best of the Rest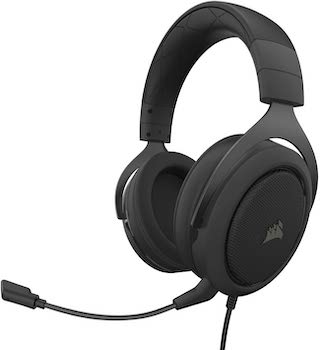 Wireless: No
Battery Life: N/A
Weight: 11.5oz
What We Like: The sound and comfort are solid, and we appreciate the detachable mic.
What We Don't: There's no surround sound, and the headset isn't great with music.
The bar for budget gaming headsets is surprisingly high—despite the low prices, there is some serious competition. The Corsair HS50 Pro is one of the frontrunners. While it doesn't look particularly special, thanks to its workmanlike design, it packs in surprisingly decent sound. It's also comfortable to wear for long periods—compare that with the Bengoo G9000, our top budget pick. While the G9000 is a better overall headset, with better audio quality, there's no doubt that the HS50 Pro is more comfortable. It's also useful to have a detachable microphone stalk, which means the headset can be used away from your PC.
However, you may want to be careful doing that. The audio demands of games and music are different, and, unfortunately, the HS50 Pro doesn't perform very well for music. It's one of the few things that has in common with the $150 SteelSeries Arctis 7, our top-ranked wireless headset. You also shouldn't expect any advanced features—there's no surround sound functionality here. By the way, if you like the idea of the HS50 Pro and its features, but want more advanced sound quality, it may be worth looking at the open-back HS60 Pro. We think the former is a better option, and is significantly less expensive, but the latter is still a good alternative.
See the Corsair HS50 Pro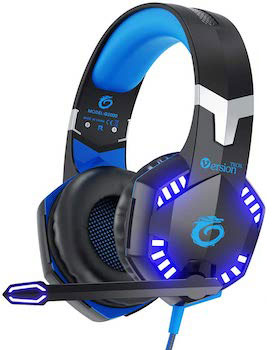 Wireless: No
Battery Life: N/A
Weight: 13.4oz
What We Like: It gets all the basics right and has some useful features like an in-line volume control.
What We Don't: There are some durability issues.
Gaming headset quality drops off sharply under the $40 mark. But that doesn't mean there aren't a few models worth considering around that price point, and one of those models is the VersionTECH G2000. Despite the headset being barebones in terms of features, the sound quality gets the job done. You could spend a little more and get the Bengoo G9000, which has slightly better sound quality, but we think the VersionTECH G2000 has merits of its own. One of these is a surprisingly simple addition that you won't find on other headsets: in-line controls on the cable. That means it's very easy to adjust the volume on the fly. With other headsets, you'll have to do this on your PC itself, using your mouse. It's even trickier on a console.
But there's no getting away from the fact that the VersionTECH G2000 is big–much bigger than many other headsets here. In addition, with its cheap plastic design, you might want to be careful not to drop it. It's also not the best option if you rely on your microphone. The mic here only pivots up and down, not side to side, so getting it close to your mouth can be tricky. However, despite these issues, we think that the VersionTECH G2000 is a good option for those on a budget. The solid sound and controls make it a winner.
See the VersionTECH G2000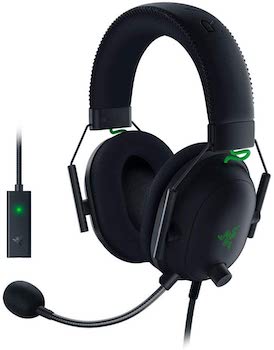 Wireless: Yes
Battery Life: 20 Hours
Weight: 12.8oz
What We Like: Super lightweight design matched with punchy sound quality.
What We Don't: Average microphone, poor companion app.
The Razer BlackShark V2 is one of the lightest headsets you can buy. At 9.6 ounces, the only model to beat it is the Kraken X, also from Razer, which is 8.8oz. That ultralightweight design means that it can be comfortable warm for long periods, and it helps that you'll enjoy doing so. The sound quality is solid, particularly with elements like dialogue. There do exist better models for overall comfort— our pick is another Razer model, the Kraken Tournament Edition, which is heavier but has superb design. If you don't like the looks of that, all you need a very light headset, then give the BlackShark V2 a try.
However, the headset does have a couple of downsides the microphone is average, especially compared to less expensive models like the Corsair HS50 Pro ($50). We also think the companion Synapse app, which lets you control audio presets, is clunky and ineffective. That's frustrating, and it means that we can't rank the BlackShark V2 above other similarly priced headsets.
See the Razer BlackShark V2
 
Wireless: Yes
Battery Life: 30 Hours
Weight: 11.1oz
What We Like: This headset is hugely comfortable, and has a massive battery life.
What We Don't: The isolation on this headset is terrible.
If you demand the absolute longest battery life from your headset, if you're inside the bubble on Fortnite and you just cannot stop what you're doing to plug yourself in, then you need the HyperX Cloud Flight. It has a gigantic 30 hours of battery life, easily beating the nearest competitor: the $150 SteelSeries Arctis 7, which boasts 24 hours. It also helps that the HyperX Cloud Flight is one of the most comfortable headsets around, making it ideal to wear for long periods.
One of the downsides to the HyperX Cloud Flight is its isolation. It's not very good at blocking out the outside world, meaning that quiet environments are best. It's worth noting that there is a newer version of this headset, the HyperX Cloud Flight S. That one costs $160, but the only significant change is the addition of wireless charging, for which you will need a charging pad (sold separately by HyperX for $59, natch). We don't think it's worth the money, and would recommend you stick with the original Cloud Flight.
See the HyperX Cloud Flight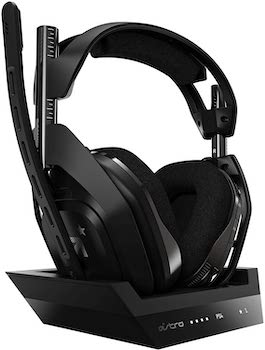 Wireless: Yes
Battery Life: 30 Hours
Weight: 11.1oz
What We Like: Outstanding sound quality matched with a comfortable design.
What We Don't: Muddy sound quality from the microphone
Astro makes its way onto our list on the back of versatility and amazing sound quality. We were pumped to hear how immersive the A50s' audio quality was. The ability to switch between "studio" (which produces a better EQ for movies and music) and "pro" mode (which makes things like in-game footsteps far more distinguishable) gave this model a real edge. Though this model is made from plastic, the A50s have a great build quality that feels far from cheap. We prefer the JBL Quantum One headset overall, but this is a worthy competitor.
This headset even comes with a new dock/wireless transmitter, which doubles as a wireless charger. We felt like the battery held up well through our testing, and we were comfortable throughout. We also liked that these were easy to use with our console. We'd have Astro's higher on our list had the mic been more on-par with the rest of the A50's features, but we found the mic sounded over-compressed, and we definitely preferred the Arctis 7's mic. That said, we'd still recommend these to anyone who cares less about how they sound and more about what they hear.
See the Astro A50 Wireless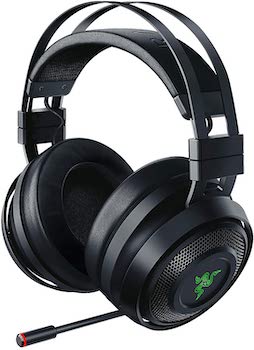 Wireless: Yes
Battery Life: 20 Hours
Weight: 15.2oz
What We Like: The THX Spatial Audio feature is incredible.
What We Don't: The default sound is very much not.
The Razer Nari Wireless 7.1 has one serious weapon in the gaming headset war. It's called THX Spatial Audio, a specially developed 7.1 surround sound feature that sounds incredible. It offers some of the best and most realistic surround audio available. If realism is important to you, and you need to know the exact location of every enemy and teammate in your game, then the Razer Nari Wireless 7.1 is the headset to go for. It helps that the headset is comfortable, despite a surprisingly heavy build, and the mic is excellent.
But while the THX Spatial Audio is excellent, it has to be turned on manually—and it's only available on PC, not on consoles. That's a problem, because the default sound of the Nari isn't very good at all. It's far too heavy on the bass, and can be hard on the ears over long gaming sessions. That makes the less-expensive HyperX Cloud II a far better option for surround sound. While it may not quite have the audio precision of the THX Spatial Audio, it's also a far better headset overall.
See the Razer Nari Wireless 7.1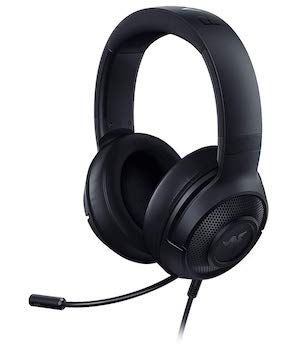 Wireless: No
Battery Life: N/A
Weight: 8.8oz
What We Like: A lightweight frame and surprisingly good surround sound make this headset a winner.
What We Don't: Lower build quality and erratic highs and mids.
The Razer Kraken X are incredibly light and comfortable, making them easy to wear for even the longest gaming episodes. The all-plastic build is robust enough for the price, and while the Kraken X's body didn't match up to our top budget pick, the Bengoo G9000, it's still well built. What makes this headset so appealing for its price is the 7.1 surround sound inclusion. This is a stand-out feature in a budget headset that's not typically found in competing models. You need Windows 10 to run the surround sound, making it a no-go for Apple users or console owners, but it's a pretty exciting feature for the price.
The included microphone isn't something to call home about, but it's decent enough and easy to position, giving it a leg-up on some other models we've tested. Overall, we have to say that the Kraken X lacks supreme build quality, but they're great value if you're looking for a starter headset with included features. If you want virtual surround sound at the lowest price, look no further.
See the Razer Kraken X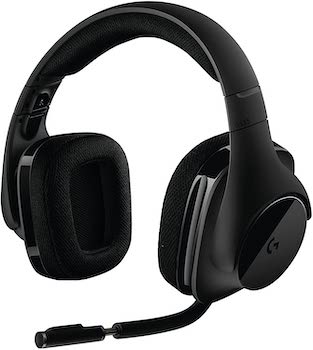 Wireless: Yes
Battery Life: 15 Hours
Weight: 12.35oz
What We Like: This is a surprisingly elegant headset, with great sound and a solid mic.
What We Don't: The earpads can be slightly scratchy and uncomfortable.
We adore the design of the Logitech G533 headset. Just look at it. It's more like a pair of high-end audiophile headphones than a gaming headset, with elegant lines and clean design. It's a stripped-down version of Logitech's G933 model, and despite being a little large, it's comfortable to wear. The sound is impressive, balanced, and nuanced. We absolutely loved the microphone—it has a low-profile and sounds great, using the micro-pop filter to clear up your voice. The surround sound is also a hit, and using Logitech's incredible software, you can really nail down the perfect configuration.
We do wish the materials used on the ear cups were a bit higher quality. We felt a modicum of discomfort when testing our model. Out of the box, they felt a bit stiff and scratchy, and over long periods they can become a real irritant. That's a shame, given how well the headset performs in other areas. For a more comfortable option at a similar price, try the SteelSeries Arctis 7. That headset doesn't look quite as good, but it's much better overall—we've ranked it at the very top of our list for a reason.
See the Logitech G533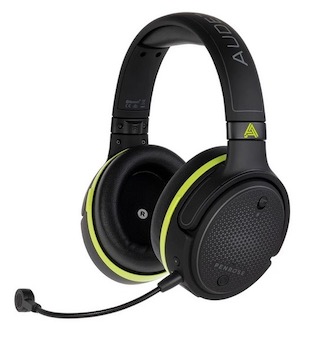 Wireless: Yes
Battery Life: 15 Hours
Weight: 11.3oz
What We Like: Matchless sound quality thanks to the planar drivers.
What We Don't: Quite expensive for a gaming headset.
AUDEZE are audiophile headphones company who are intent on pushing forward the world of gaming headsets. The Penrose is a revolution on their Mobius headset. It no longer has the head tracking or 3D audio of that model. We don't think that's a huge problem, as it keeps what we loved about the Mobius the most: the sound quality. The Penrose uses planar dynamic drivers for open, airy, detailed sound that really brings out the best in games. It's also $100 less expensive.
And yet that's the biggest downside of the Penrose. It's still one of the most expensive headsets here, beaten out only by the SteelSeries Arctis Pro Wireless. As good as it is, $299 may be too much for most people, especially when the Penrose isn't a quantum leap above models like those from Steelseries. By the way, the standard Penrose model works for all consoles and computers except XBox. If you use that console, you'll need to buy the Penrose X model. You can select your version via a drop-down menu on AUDEZE's site, and the cost is the same.
See the AUDEZE Penrose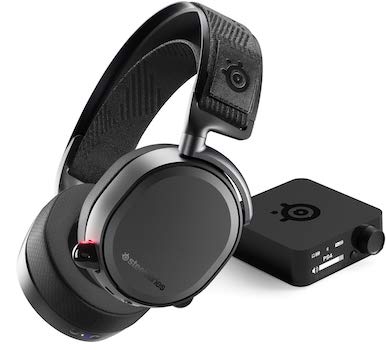 Wireless: Yes
Battery Life: 10 Hours
Weight: 12.8oz
What We Like: Excellent audio detail, solid design, comfortable to wear for long periods.
What We Don't: Cumbersome to fully set up, expensive.
The Arctis Pro Wireless are SteelSeries' premium gaming headset, and they have a price to match. It may be worth it for the sound alone: the Arctis Pro's soundstage sounds natural, balanced, and clear, without overcooking any elements. The virtual surround sound is executed well and can increase immersion without sacrificing any form of competitive edge. These cans are remarkably light considering what's packed into them, and still manage to feel high-quality and rugged. The Pro Wireless model also comes with two swappable batteries—take that, Arctis 7—and a transmitter base station to charge one while you play, so you never experience downtime. Apart from charging the batteries, the base station also allows you to tinker with preset and custom EQs before even touching software. It also gives you a slew of other EQ options.
The Arctis Pro's retractable mic is great - just don't forget to add the wind filter - and we liked how it was executed in the design. The on-ear controls for muting, volume, and pairing were all intuitive and welcome. The only complaint we had regarding the Arctis Pro was the cumbersome desktop setup. Pairing to mobile was a breeze, but once the base and desktop were involved, things got a bit trickier. Initially, it was a bit of a pain to set everything up, but once it was finished, we were impressed. All in all, we loved the Steelseries Arctis Pro Wireless. Disclaimer: for those who just want a simple audio experience with minimal setup or tinkering, go for the wired version of this model. It will save you some of your sanity and cash. But, for those looking for a premium wireless experience, you are going to love the Arctis Pro Wireless.
See the SteelSeries Arctis Pro Wireless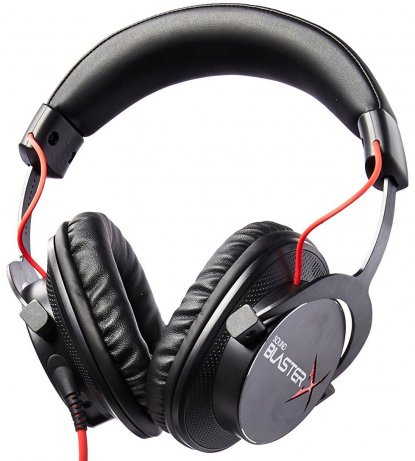 Wireless: No
Battery Life: N/A
Weight: 1.5lbs
What We Like: Fantastic comfort, brilliant software, great value.
What We Don't: Conflicting design, Windows 10 issue.
The Sound BlasterX H7 Tournament Edition is Creative's flagship gaming headset, and although the high contrast colorway might steer some off course, what's going on below deck will leave competitors with a sinking feeling. With its upgraded 50mm full-spectrum drivers, the Sound BlasterX H7 sounds amazing. It might not handle mids and highs quite as well as the JBL Quantum One, but delivering what it does at a portion of the price makes that an easy compromise to live with. We found the microphone was decent and, in testing, was just shy of the quality of the Arctis 7s. They are, however, exceptionally heavy at 1.5lbs, which may cause issues over long periods
Looks-wise, the black, brushed metal cups really compliment the gun metal arms. However, we wish Creative had reduced the aggressive styling of their X logo, which when coupled with the unnecessary lights, gives the headset a chintzy appearance that doesn't suit its performance. That said, the headset is adequately comfy, lightweight, and importantly durable. The BlasterX software impressed us and while we didn't love all the included presets, the ability to completely customize the EQ settings was included. What more could we really ask for? The Creative Sound BlasterX H7 Tournament Edition is a great mid-range headset, that didn't quite pass our aesthetic test, but holds up well overall.
See the Creative Sound BlasterX H7 Tournament Edition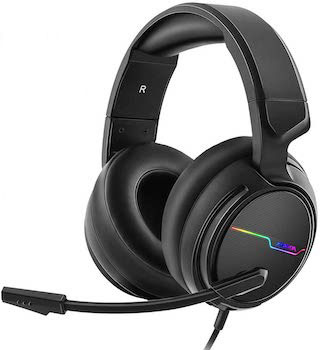 Wireless: No
Battery Life: 16 Hours
Weight: 1.1lbs
What We Like: Solid sound quality and decent comfort for the price.
What We Don't: Amazingly heavy, and it only works on PC and Mac.
We value budget headsets that punch above their weight. The Jeecoo Xiberia is one of them. It's a worthy alternative to other inexpensive options like the Bengoo G9000 and VersionTECH G2000. The sound quality of the USB Pro is solid, particularly in the bass. You'll feel every explosion and bullet impact. It's also surprisingly comfortable, with large, squashy ear cups that made us think of the far more expensive JBL Quantum One. While that headset is superior in just about every way, the Jeeco Xiberia matches it for comfort. This is despite the fact that it's one of the heaviest headsets here. At 1.1 pounds, it's even heavier than beasts like the SteelSeries Arctis 9X.
The big downside here is the fact that the Jeecoo Xiberia only works on PC and Mac–it simply will not work with consoles like PS4/5 and XBox. That's because of its included USB soundcard, which you need to operate the headset. While this isn't necessarily a dealbreaker, it means that models like the Bengoo G9000 are a better choice overall, especially if you game on console. In addition, while it does work on Mac, the USB Pro's soundcard has customization options that require Windows 10 to function.
See the Jeecoo Xiberia
Gaming Headsets Comparison Table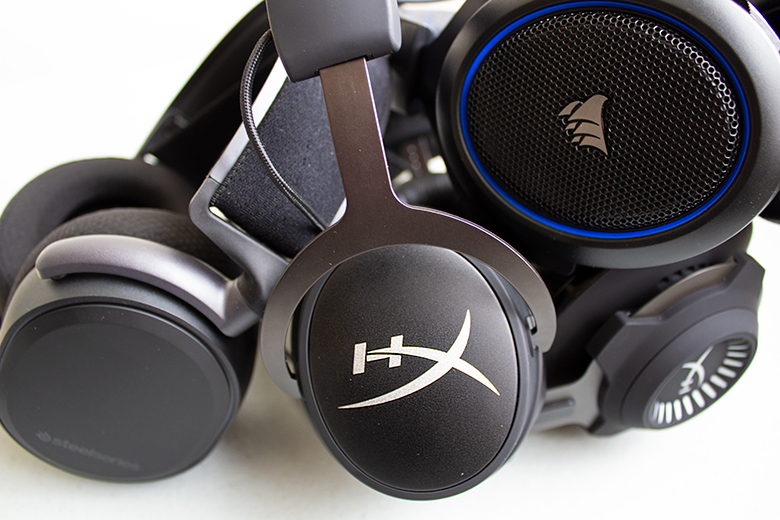 Gaming Headsets Buying Advice
Sound Quality
When you're buying a gaming headset, it's not just enough to find one that sounds good. Gaming headsets are not like regular headphones. Regular headphones have to deal with a single, static audio source–think music, or podcasts. Gaming headsets, however, not only have to deal with sound that is happening in a simulated 3D space, but they also have to do it while receiving audio from one of many source devices, all of them very different. A game like Fortnite on PC will sound very different from something like Apex Legends. Gaming headsets have to account for that, and it can make choosing one based on sound quality quite tricky.
The key here is to buy a gaming headset that sounds right for you. Think about the kind of games you play, and the audio they have. For example, if you play an online first person shooter, like one of the myriad Call of Duty games, then it's important to know where individual sounds are coming from. You can't headshot your opponent if you can't hear him. In that case, you want a headset that offers full surround sound, like our top 7.1 pick, the excellent HyperX Cloud II ($100). However, if you're on PC rather than on console, it may be worth considering a headset with additional customization options, like the Razer Kraken Tournament Edition (also $100). We've discussed the sound quality of the individual headsets on our list in their individual entries, so take some time to figure out which headset will work the best for you.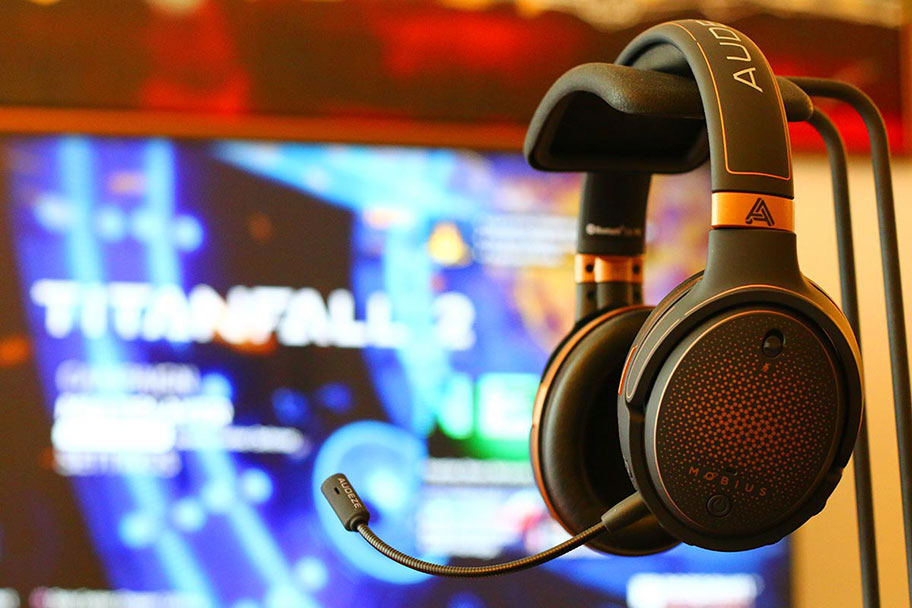 Mics
Having a good microphone isn't necessarily about your experience. It's about the experience of those playing with you. This is especially important if teamwork is crucial to victory–after all, you can't coordinate with your teammates if they can't hear you, or if your audio is distorted. Darth Vader sounds excellent in Star Wars, less so in team games.
The majority of gaming headset mics are unidirectional, meaning they only accept sound from a single direction, usually in the front. This is mostly a good thing, as your friends on the other end don't want to hear your partner asking why you didn't replace the garbage bags. But unidirectional isn't necessarily the best way to convey your voice. A good bi-directional mic which picks up noise from the front and back, like that on the $330 SteelSeries Arctis Pro Wireless, can be a better option. This mic type has a tight front and back pattern that rejects noise from the sides and anything further than eight inches away. This creates something called the proximity effect, a natural frequency-boost across the low-end, resulting in richness and clarity. The proximity effect might be a negative thing for music recording, but it's great at boosting your mic volume during a game.
By the way, any gaming headset that says its mic is noise-canceling usually means it's bi-directional. True noise-canceling microphones, or active noise-canceling microphones, are referring to technology that requires additional power, circuitry, processing, and considerably higher price tags than anything in our list. You won't find any true noise-canceling microphones here. Truthfully, you won't need them.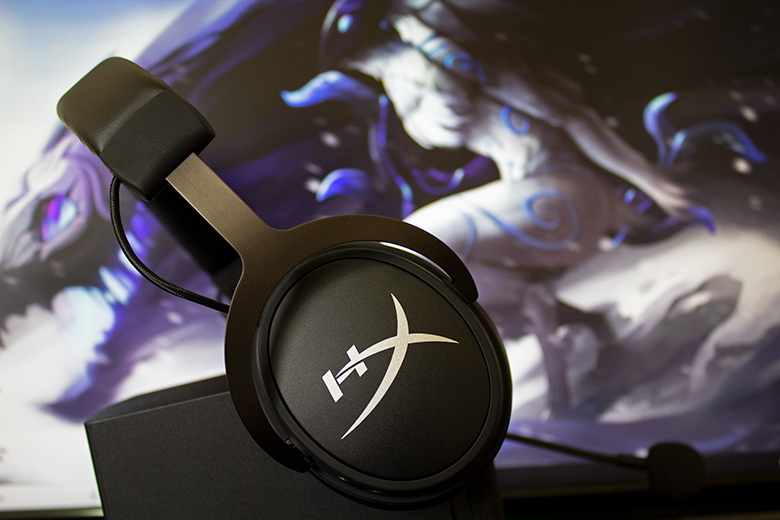 Weight
On the face of it, the differences in weight between various gaming headsets doesn't seem that important. After all, we're talking ounces here, right? It's true that when you're holding a headset in your hands, a few ounces heavier may not make a difference. But the thing is, you're not holding the headset in your hands. You're wearing it on your head. And you're doing so for hours at a time, all while in a static body position, eyes fixed on a screen. You're in a competitive situation that frequently encourages you to lean forward, putting pressure on the neck and shoulders. After a while, those ounces begin to make a real difference. Trust us on this: it is always better to buy a lighter headset over one that is heavier.
However, extra weight is often a reflection of additional features or advanced internals. As an example, let's take two headsets on our list: the top-ranked wireless SteelSeries Arctis 7, which costs $150, and our top budget model, the $29 Bengoo G9000. There's no question that the SteelSeries is the better headset, but it's also heavy, at 12.8 ounces–a reflection not only of the quality materials used in its construction, but also the added wireless features. The Bengoo headset may not sound as good, and is very much a budget option in terms of construction and features, but it's also lighter, at 9.6 ounces. It will put less pressure on your head and neck over time, and be more comfortable to wear. As with all things gaming headset, you need to decide how important weight is to you, and whether you're prepared to add additional ounces to get better features and construction.
 
Durability
If you're the kind of gamer who removes your headset often–say, in a burst of relief in victory or in the agony of defeat–then you'll want a headset that is durable. That constant putting on and taking off of the headset results in a lot of bending and flexion, putting strain on the headband and the hinges. If that's you, then it's probably worth spending a little bit more on a headset noted for its durability, like the $140 HyperX Cloud Flight. A mix of metal and plastic is far preferable to a pure plastic design, and, in this case, there's a genuine correlation between price and durability. The more you spend, the more likely it is that the headset will be able to put up with some punishment.
By the way, it would be a mistake to assume that heavier headsets are necessarily more durable. One of the more affordable headsets on our list, the $33 Jeecoo Xiberia, has real issues with durability. But it's also one of the heaviest headsets here, at 1.1 pounds. Durability has to do with construction quality as well as materials.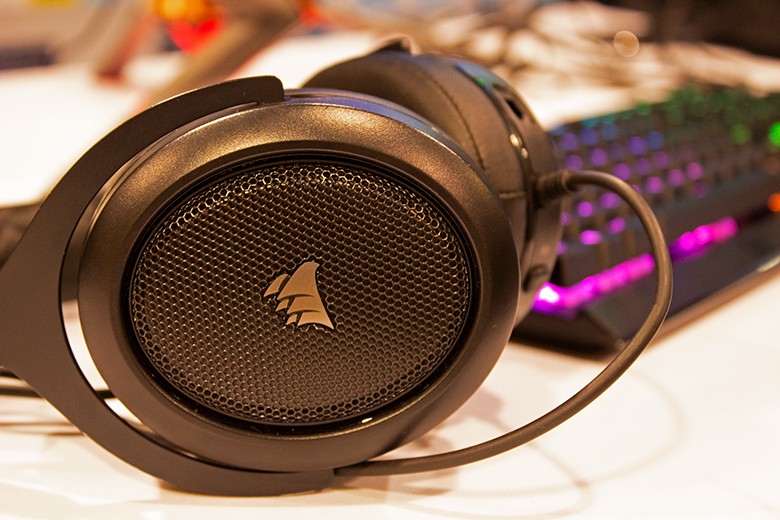 Battery Life
Wireless gaming headsets live and die by their battery life. A better battery means less time between charges, which is one more thing you don't have to worry about. Generally speaking, you should try to buy a headset with as much battery life as possible, although of course this depends on how much money you have to spend. For reference, the headset on our list with the longest battery life is the $140 HyperX Cloud Flight, which clocks in at a massive 30 hours.
However, you should never expect to get the exact length of time listed by the manufacturer. That's because battery use depends on so many different things. It can change based on the volume you listen at, the number of features being used at any one time, whether or not your mic is on, or any number of situations. Regardless, you should expect your headset to deliver a battery time at around what the manufacturer states, even if it isn't entirely accurate. You should also be aware that certain features—like external lights—tend to drain battery a lot faster than straightforward use. If you want to save your battery, consider turning those off. Almost all headsets, and certainly the ones on our list, charge via a simple USB connection.
 
Headsets for Gamers with Glasses
If you wear glasses, then you'll be aware of the indignities that come with wearing any headset or headphones. You either accept the pain and discomfort, jamming the frames in between your head and the cups, or you awkwardly prop them on top of the cups themselves. In other words, it's a choice between agony and looking really stupid. If you're after a gaming headset and you wear glasses, then it's super important to find a pair that is comfortable enough to wear with glasses in the correct position.
Large, squashy ear cups are your friends here–preferably ear pads covered in forgiving fabric. Our top choice for glasses-wearing gamers is the Razer Kraken Tournament Edition, which has wonderfully capacious ear pads that will happily give way to glasses frames. This is one area where we'd recommend trying before you buy, if possible–even with our recommendations, you'll never know for sure if a headset is going to be comfortable over long periods until you try it.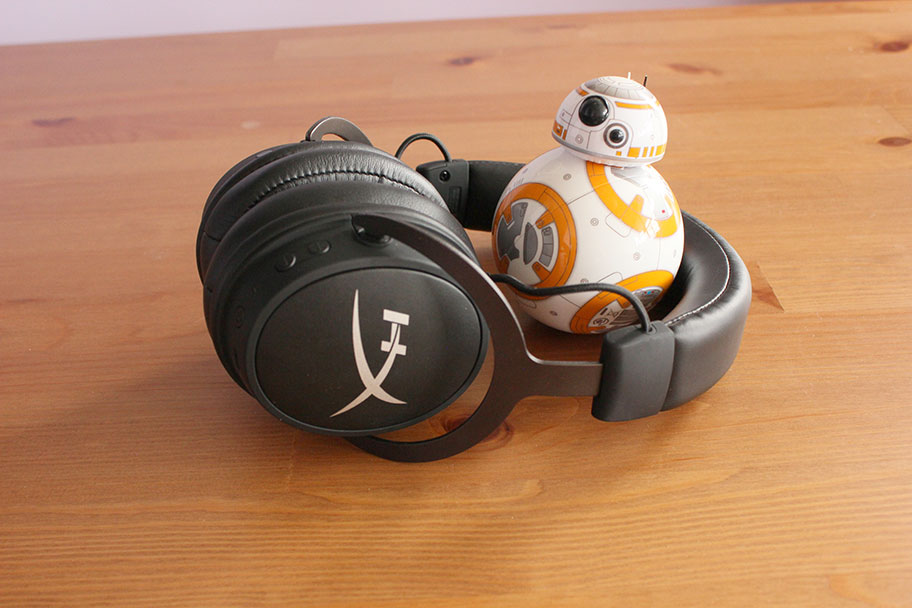 Stereo vs. Surround Sound
These two terms refer to the types of sound you get in gaming headsets. They are markedly different, and it's worth knowing what those differences are. Stereo sound is sound that comes from two channels—left and right. Any music you listen to will be two-channel, and if you listen on a headset, one channel will come from the right ear cup, and the other from the left. Traditional headphones use this setup. Surround sound, on the other hand, is a little trickier. In a traditional speaker setup, it refers to a system with multiple speakers, each of which handles a particular element of the sound to create a realistic, 3D soundstage. In a headset, it refers to the ability to mimic this while only using two speakers (the ones in the left and right cups). More on how this works below.
Another factor that's important when understanding surround sound is size. Not only the size of the actual drivers delivering the sound, but the space within the headset's physical ear cup. This size is what allows sound to disperse proportionately to create the intended sound. This is where you need to be careful, because some headsets do it much better than others. Often, this is dictated by price, but not always. As an example, our top surround sound headset, the HyperX Cloud II, is a relatively affordable $100.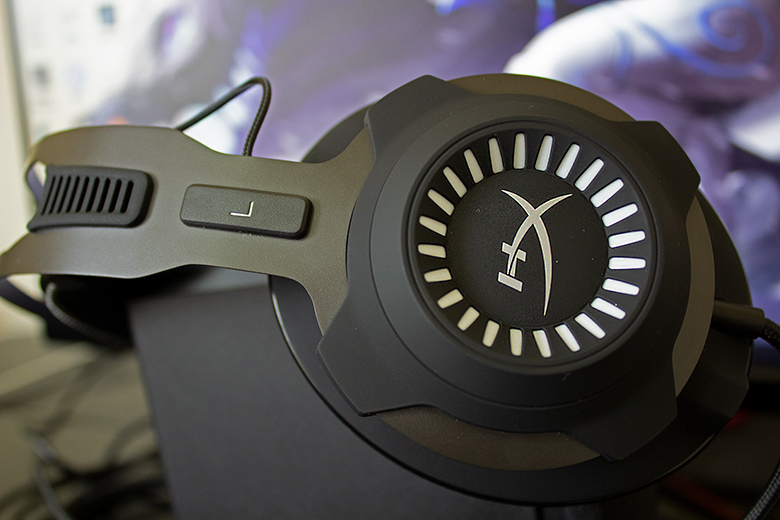 7.1 Gaming Headsets
We've already talked about surround sound. But in order to understand how it works, and how to pick a good surround headset, we need to talk about the term 7.1. You'll see it a lot in the world of gaming headsets, and it's worth breaking down what it means – and more specifically, what it means for you.
7.1 is a term drawn from the world of home theater speakers. It refers to a surround sound system, with seven speakers and a subwoofer, used to create a realistic audio space for a movie. Now, very obviously, you can't cram seven speakers into a headset, so in this context, 7.1 refers to software that only replicates the experience of true surround sound. This is why most headsets use the term virtual surround sound. All the surround sound headphones on our list are using virtual surround sound technology, typically enabled by Dolby Virtual 7.1 or DTS Headphone:X surround sound. You'll sometimes see headsets advertised with 5.1 sound, but this is far less common.
The key thing to understand is that not all 7.1 sound is equal. Companies use various technological tricks to increase the realism and sense of space, as you might find in the $154 Razer Nari Wireless 7.1. With this headset, Razer partnered with the audio company THX to implement a special type of surround sound known as THX Spatial Audio. While the Nari Wireless isn't the best headset on our list, due to various issues, there's no denying that THX Spatial Audio is incredible. If you're interested in 7.1, it's worth reading our descriptions of the headset choices in the list above to get a sense of which ones do it better than others.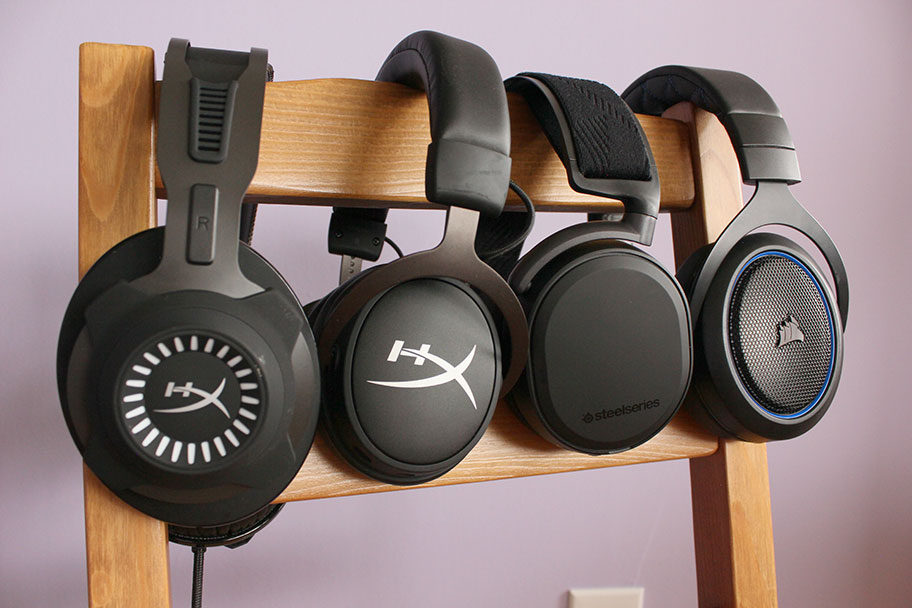 Open-Back vs. Closed-Back Gaming Headsets
Take a look at the outside of your headset's ear cups. If they are solid, they are considered closed-back. If they have vents, or are otherwise open to the air, they are open-back. Closed-back headphones restrict external noise entering and internal noise leaving your headset. The main benefit of this for gamers is increased immersion, as you're unlikely to hear any external noises which could distract you from your game. Another benefit for any late-night gamers is that closed-back cans can help keep sound contained, so you won't disturb anyone in your house at 4am when you declare war on an enemy clan. It's worth noting that due to the lack of airflow in and out of the headset, closed-back headsets can get sweaty, which is never comfortable. More importantly, because noise is trapped inside the headset, it can sometimes create unnatural-sounding audio. The best closed-back headset on our list is the $100 SteelSeries Arctis 7—nothing unnatural there!
With open-back headsets, the sound will be significantly better. The driver–the part of the headset that makes sound–is allowed to interact with the air, which will change the audio quality for the better. However, there are downsides. You'll be able to hear most external noises and, if you have the volume cranked too loud, anyone in the house will hear whatever it is you're listening to as well.
 
Wired vs. Wireless Gaming Headsets
On the face of it, the differences between wired and wireless gaming headsets are obvious. Wired headsets require you to be tethered to your computer or console, whereas wireless headsets allow you to move freely. In reality, however, there are several advantages and disadvantages to each.
Wired headsets generally tend to sound better, as they can send far more audio data over their physical connections. More data equals more detail, which equals better sound. You also never have to worry about recharging them. On the downside, you always have a cable to worry about, and it can get in the way. Wireless headsets, however, are unquestionably more convenient. But you will need to charge them from time to time, as they run off an internal battery, and sometimes they don't sound quite as good as wired headsets, although this isn't always the case. You also have to worry about lag—the time difference between what is happening on screen and what you hear in your ears. This simply isn't a problem with wired models.
Unlike traditional headphones, wireless gaming headsets don't always use regular Bluetooth to connect to the source device. Gaming devices–particularly consoles–often have restrictions on the type of connection they will allow, which we will discuss in more detail below. If you are considering a wireless headset, it may be best to bypass Bluetooth entirely. Our top-ranked wireless model, the SteelSeries Arctis 7, costs $100 and relies on a private Wi-Fi connection. While it doesn't work in all circumstances, it's a much more efficient way of doing things.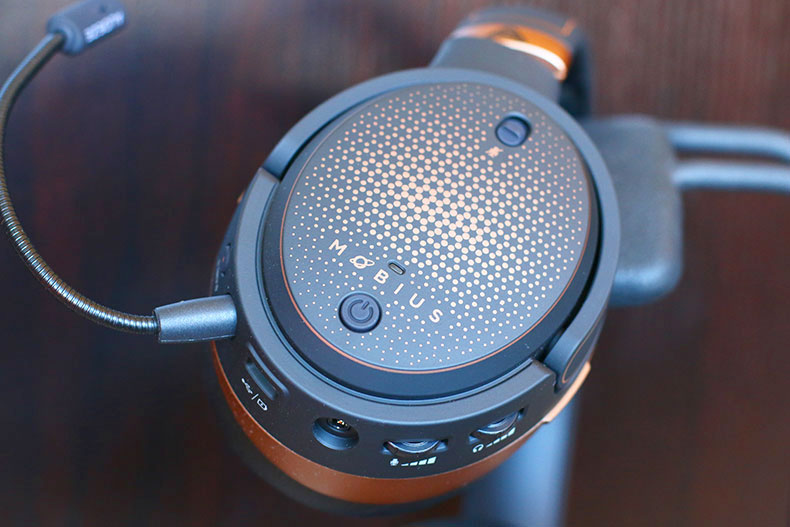 Gaming Headsets for PS4, PS5 and XBox Series S/X
Connecting a wired gaming headset to a source is simple. You plug it in–really, that's it. You either connect it via USB or 3.5mm, and will almost always be recognised immediately as an output option for your sound. But things get more complicated when it comes to wireless gaming headsets, and they get a lot more complicated when you're trying to connect a headset to a console, like an XBox or Playstation.
Let's start with XBox, since it's by far the most complicated. XBox simply does not work with most traditional Bluetooth headsets—you have to go wired, or use an expensive, awkward dongle. Instead, Microsoft uses something called XBox Wireless—special wireless software that it licenses out to certain companies. Those companies develop headsets specifically for XBox. On the list above, we've highlighted the headset that we think is the best pick for your XBox, the $200 SteelSeries Arctis 9X. It's specifically designed to connect directly to your Xbox with minimal fuss.
Playstation on the other hand is much more egalitarian. It will allow most gaming headsets to connect either wirelessly or by a cable. There's a much wider range of headsets that work on Playstation than on XBox. Crucially, however, your traditional wireless headphones—those designed for music, or taking calls–probably won't work with Playstation. You need a specific gaming headset to do so, like our pick for the Best PS4/PS5 Headset, the $100 Sony PULSE 3D.
By the way, if you own a Nintendo Switch and want to use wireless headphones: good luck to you. You'll have to buy a separate wireless dongle, and even then, you'll have to go through a complicated setup process. Trust us on this: if you have a Switch, go wired.
Isolation vs. Noise Cancellation
Both of these terms refer to the ability to block out noise from the outside world, which can be valuable if you plan on playing in a noisy environment, like a family living room. Isolation refers to how effective a pair of headphones is at sealing your ears away–in other words, how closely the cups meld to the side of your head. A pair of headphones with good isolation will be able to block out any ambient sounds the moment you put them on.
Noise-canceling headphones, on the other hand, use digital technology to remove sound. Microphones on the exterior of the headphones pickup incoming sounds, then use a process called phase cancelation to eliminate it, meaning none of it reaches your ears. While this is very common technology in the world of traditional headphones, you almost never find it on gaming headsets. Why? Because quality noise-canceling is expensive, and implementing it would make gaming headsets far more pricey than they are. Most manufacturers have elected not to include it.
Where you will find noise-canceling tech is in the microphones. There are plenty of headsets that use the technology to isolate the sound of your voice when you're speaking, to aid communication with your teammates.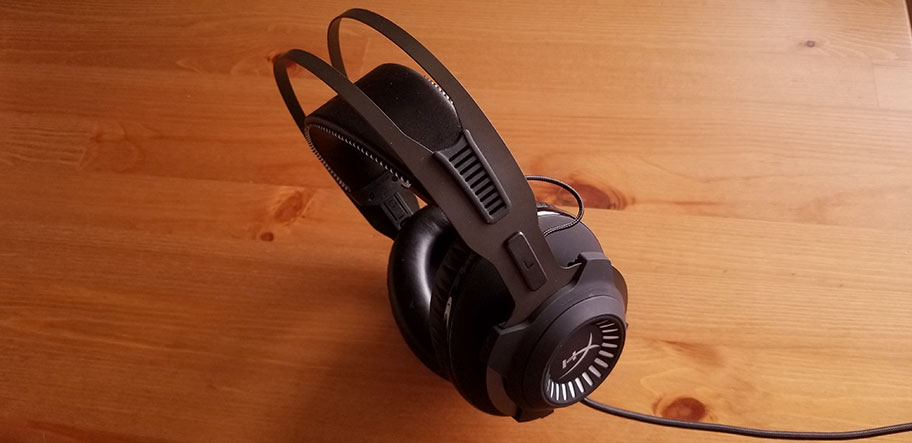 What Headsets do Pro Gamers and Streamers Use?
Just as casual basketball players want to wear the new Kyries or Brons, gamers want to use the headsets that professional players and streamers use. While we can't always speak to the reasons as to why pros pick certain headsets—a lot of this is personal choice, you understand—we can take a look at the gear some of the biggest names use.
Let's start with the streamer PewDiePie, one of the most popular YouTubers on the planet. Although his headset use has changed over time, he is currently using a Sennheiser GAME ZERO headset. He has also used a Razer Kraken Neon Pro headset in the past. We think there are better options available, but there's no denying the visual appeal.
There are several streamers and gamers who actually opt for more traditional headphones without mics. Ninja, for example, uses a pair of Beyerdynamic DT 990 Pro, while TFue uses the Sennheiser HD 800 S. Both of these are classic German high-end headphones renowned for their audio quality, although of course they don't have the additional features that you find in traditional gaming headsets. They also commonly lack microphones.
Professional gamer Puppey uses a Corsair Void Pro RGB, a pricier version of the one already on our list. It's a good choice—Puppey wears glasses, and the Void Pro series is renowned for its comfort, with ear cups that are quite comfortable adjusting around glasses frames. Ultimately, professional gamers will have different needs to most of us, and although there are many high profile players and streamers that don't share the choices on our list, we think you'll be more than satisfied with the models we've chosen.
Back To Our Gaming Headset Picks Back To Our Comparison Table
Learn More About Home Audio