Floorstanding speakers have one of the most recognizable profiles of all speaker types. They're designed to slot in next to bookcases and TV cabinets, and their shape has two major advantages. Firstly, they pack more speaker drivers into a smaller amount of space, resulting in a more powerful and richer sound. Secondly, they take advantage of the space itself (or lack thereof). In our homes, much of our space is taken up horizontally by chairs, couches, and tables, but much less is taken up vertically. You don't need a small apartment to justify buying a pair of them – most of them, especially the more expensive ones, will quite happily fill even a large room and create theater-quality sound.
A quality floorstanding speaker can instantly supercharge your sound system. Not only do they look good, drawing focus to a sound system and making it stand out rather than blend in, but they're known for sounding spectacular. Below is all the information you need for picking one, or a pair, along with our top picks for this year - whatever your budget range. One thing worth bearing in mind: updates to floorstanding speakers are less frequent than other categories, so some of these have been out for a while. Regardless, we think they're the biz. Also: the price we list is usually for a single speaker. Where this is different, we'll tell you.

How We Choose:
We compare speakers from dozens of different manufacturers, taking into account a wide range of variables from wattage to price and beyond, to construct a loose, numbered list. Our experience in home audio lets us pick out the best speakers - there are hundreds available, and these twelve are the absolute best around. And by the way: we've probably left your favorite model off the list. Sorry not sorry - we stand by your opinion, and reserve the right to change it at any time (upon receipt of reasoned argument). If you agree with our selections, or disagree, be sure to let us in know in the comments, or on Facebook or Twitter.

Our Floorstanding Speaker Picks:
Each or Pair: Each
Height: 48.5"
Footprint: 11.6" x 16.3"
​Woofer: 2 x 10"
Tweeter: 1 x 1.75"
Midrange: N/A
Continuous Wattage/Impedance: 250W/8Ω
What We Like: Huge power, huge value for money.
What We Don't: Very little.
Klipsch is, predictably, the most prominent brand here, and their RF-7 II is adding to its stellar reputation. There are several of their speakers we could have picked - they all range from good to absolutely stellar - but we decided to plump for this. Unless you go for the ridiculously expensive options at the end of this guide, this is the speaker that will be best for most people.
A titanium tweeter packaged with two monstrous 10-inch woofers gives you plenty of power. Klipsch combines this with what they call Tractrix Horn technology, which is essentially a speaker component designed to reduce distortion and increase detail. The RF-7 II is so good that we consider it the best overall speaker in this category, showcased by how well it handles the lower frequency ranges. It's finished in black wood, which is a touch of class we've come to expect from Klipsch. It's unusual for us to put a cheaper option at the top, but this really is a fantastic speaker.
See the Klipsch RF-7 II

Each or Pair: Each
Height: 54"
Footprint: 8" x 5.75"
​Woofer: 3 x 9"
Tweeter: 1 x 1"
Midrange: Various
Continuous Wattage/Impedance: 20W/8Ω (Partly powered)
What We Like: Unbelievable sound.
What We Don't: Very expensive.
GoldenEar have smashed their way into the home theater conversation with an absolutely stellar set of powered speakers, of which the Triton One is the prime example. A big, bolshy bruiser of a speaker, it packs a phenomenal 56-bit digital signal processing engine, to ensure smooth, clean sound, as well as a built-in subwoofer section paired with a 1600W digital amplifier - this is the reason behind only needing 20W per channel in order to drive, making it easy to run with a wide range of amps. This is a relatively rare bit of tech, certainly compared with most other home theater speakers, and we think it's brilliant.
Ultimately, even a shallow dive into this speaker will see you drowning in technological terms like open-cell polyurethane foam damping pads and proprietary Multi-Vaned Phase Plug design. No, we don't know either. What we do know is that it sounds bloody good, and more importantly, feels good - like each unit has been carefully made. It's a masterpiece, at least until the long-awaited Triton One+ comes along. It's worth noting that the price makes it a considered buy, but a very worthy one.
See the GoldenEar Triton One

Each or Pair: Each
Height: 35.8"
Footprint: 27.6" x 16.3"
​Woofer: 1 x 8"
Tweeter: 2 x .75"
Midrange: 2 x 3"
Continuous Wattage/Impedance: N/A (Fully powered)
What We Like: Striking looks, brilliant sound, streaming capabilities.
What We Don't: Huge price-tag.
At first glance, and before you hear the powered Beoplay A9, it's the satellite dish looks that will stand out most. Up close, the smooth curves and walnut legs make it a serious looker, and you can even detach the legs and hang it on a wall like a piece of art. We consider the Beoplay A9 all-inclusive as far as sound goes, and all you need is a music source. Fire up your Spotify on an iPad, and the A9 will pick it right up via WiFi.
It has a beautiful control design, too—simply run a hand over the top to change the volume. But the real draw, unsurprisingly, is the audio quality. There are two midrange speakers, two tweeters and an 8-inch bass speaker hooked up to a reflex system, with the result that the A9 delivers utterly breathtaking sound. The audio is rich and detailed, and although it's often much better on genres like classical and jazz, it still delivers enough of a kick should you decide to punch something heavier through it. The huge pricetag makes it one for the 1% only, but if you value your sound, this is a true legend.
See the Beoplay A9


Each or Pair: Each
Height: 35.7"
Footprint: 13" x 6.4"
Woofer: N/A
Tweeter: 1 x 1"
Midrange: 1 x 5.5"
Continuous Wattage/Impedance: 60W/8Ω
What We Like: Superb sound.
What We Don't: Costs the earth, and may not be for everyone!
Despite the absolutely colossal pricetag for each unit (ones like it dominate the upper reaches of this list, and we'll admit, striking a balance is a challenge!) the PMC Twenty 5.23 is absolutely stellar. It's one of the company's best-selling models, and even from a distance, it isn't hard to see why. It may only possess two drivers – a midrange and tweeter – but they are of exceptional quality, and the texture, life, and verve that the Twenty 5.23 will give your sound is nothing short of outstanding. Pair it with a really good stereo amp or A/V receiver to get the best out of it.
It's worth noting that the design and build can be - let's admit it - something of an acquired taste. They sound great, but they're quite flashy, and likely to dominate whatever room you put them in. Still, at this price, your room is probably dominated by audio gear anyway, so no big deal, right? Plus, despite standing at a relatively low height (35"), they come with an excellent set of feet, which acoustically isolate the speaker. Bottom line: you get what you pay for.
See the PMC Twenty 5.23
Each or Pair: Each
Height: 39.6"
Footprint: 10.6 x 12.5"
​Woofer: 1 x 6"
Tweeter: 1 x 1"
Midrange: N/A
Continuous Wattage/Impedance: 75W/8Ω
What We Like: Fantastic drivers, superb price.
What We Don't: Not a lot!
Another speaker-maker putting out premium gear is, surprisingly, Tannoy. It's a brand that has - unfairly - become associated with dodgy PA speakers; we think this is unfair, as they really do make some excellent home theater models. Their XT6F is the perfect example: reasonably priced, beautifully built, and with magnificent sound.
Tannoy's Dual Concentric Drivers (which incorporate both low-end and mids) have become one of the landmark pieces of audio engineering in the past couple of decades, and they're present here. It's at the bottom end of this range in terms of price, and is a fantastic all-around speaker. The dynamics, timing and accuracy have to be heard to be believe, and it's no coincidence that it's taken home stacks of awards since its release. We still prefer the speakers above, but top five oN TMS is rarefied air indeed, and you could easily mount an argument for this speaker to place higher (comments below, folks - keep it clean, keep it civil). Incidentally, we also recommend Tannoy's XT8F, a slightly more expensive but more powerful version of this one.
See the Tannoy Revolution XT6F


Each or Pair: Each
Height: 51.5"
Footprint: 9.5" x 6.75"
Woofer: 1 x 10"
Tweeter: 1 x 1"
Midrange: 2 x 5.25"
Continuous Wattage/Impedance: Unknown.
What We Like: Crisp, detailed sound, distinctive design.
What We Don't: Doesn't do enough to distinguish it from other models.
Everybody stay calm. We know Def Tech has its fans, and we'd very much appreciated if they didn't eat us alive. But in our opinion, the spectacularly named Mythos ST-L SuperTower (seriously, it's like they're trying to name something that Thanos would use to destroy the Marvel universe), doesn't do quite enough to differentiate itself from the competition. We can't see a reason why you would pick this speaker over, say, the Triton One. It's also got a couple of puzzling design choices, like recessed binding posts that make wire attachment tricky, and a powered subwoofer. Don't get us wrong, we love powered subwoofers, but it does mean you have to connect the speakers to the mains as well as your amplifier.
That being said: this is by far from a bad speaker. Quite the opposite. It offers an excellent combination of both crisp, clear sound with some of the best speaker design we've come across yet. If you can stomach the price, and aren't too worried about the design quirks, then this offers some excellent sound and design that will fit right at home in any room, and in any setup.
See the Definitive Technology Mythos ST-L SuperTower

Each or Pair: Pair
Height: 47.2"
Footprint: 15.4" x 10.9"
Woofer: 2 x 8"
Tweeter: 1 x 1"
Midrange: 1 x 5"
Continuous Wattage/Impedance: 90W/6Ω
What We Like: Solid sound and build, huge bass.
What We Don't: A touch expensive for what you get?
Please don't offer the highest value for money of all the speakers on this list, but we've been remiss in the past for not including Fluance, and that's something we want to rectify here. For the record, the company makes some superb speakers, and we'd say the Signature Series is the one to invest in if your budget for this price range.
The chief draw is not just the glossy design and the signature yellow drivers, but also the sound. With twin 8" woofers, these do a very good passing impression of a subwoofer, with rich and mellow bass that will fit right into any surround sound setup, whether you have a sub or not. They also come with fantastic (albeit hard to install) speaker spikes for the base, which help isolate the speakers from vibrations. Be warned: these are both big and heavy, not the kind of speaker you slot into a corner somewhere and hope no one will notice. They are authoritative both in looks and sound. But as midrange floorstanding speakers go, these are a very, very good choice, and are absolutely ideal for bass heads.
See the Fluance Signature Series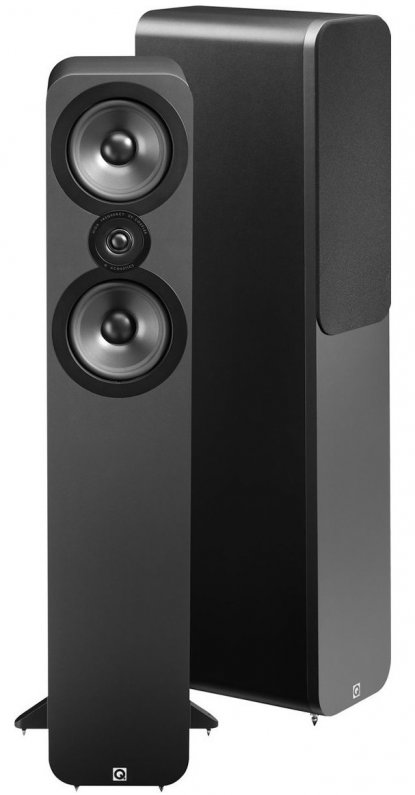 Each or Pair: Pair
Height: 39.3"
Footprint: 11.7 x 7.8"
​Woofer: 2 x 6.5"
Tweeter: 1 x 1"
Midrange: N/A
Continuous Wattage/Impedance: 100W/6Ω
What We Like: Sold in a pair! Oh, and they sound killer.
What We Don't: Lacks bass. Interesting design.
Q Acoustics is a company that has just been getting better and better. They've steadily produced some excellent models, and with their 3050, have really smashed their way into our roundup. We dig this speaker, and not just because it's sold in a pair, which is terrific value.
For around $700, you get a wonderfully-built cabinet with curved corners and a variety of finishes, housing a great set of components. Well, we say wonderfully-built - it's true, but we'd caution that the design feels like an acquired taste, so make sure you take a close look before you buy. As for the sound, the word we'd use to describe it is 'controlled': there's minimal distortion, fantastic clarity (particularly in the mid range) and some great detail. We do however feel there could be a little more oomph in the bass, although that problem vanishes if you pair these with a good subwoofer. All told, maybe we're just being picky - these are a pair of floorstanders that will do you proud, should you buy them. We strongly recommend these, even if Q Acoustics isn't quite the household name it should be.
See the Q Acoustics 3050

Each or Pair: Each
Height: 43"
Footprint: 19.75" x 10.5"
​Woofer: 2 x 8"
Tweeter: 1 x1 "
Midrange: N/A
Continuous Wattage/Impedance: 150W/8Ω
What We Like: Fantastic highs.
What We Don't: Bass is slightly lacking.
Klipsch is known for its hifi and home theatre setups, and is a well-established name in this particular field - they've already claimed the top spot on this list, but we think this particular model deserves a little shine, too. It's come right down in price ever since it was released, making it one of the better-value speakers available in this price range. The near-20" depth means you'll have to plan around it, but that, as we so often remind ourselves, is all part of the fun.
Sound-wise, the Klipsch RP280FA is all about the detail in the high frequencies, thanks to a shaped speaker mouth and excellent inner suspension that keeps things nice and level. The sound is exceptional, as long as you don't place too much emphasis on window-rattling bass - the speaker is perfectly capable of handling it, but it doesn't have the power and weight of some of the others in this range. Still, it's easily a top pick, and although you'll have to buy two (the price is only for one), it's still an excellent mid-range option.
See the Klipsch RP280FA

Each or Pair: Each
Height: 49.75"
Footprint: 16.25" x 13"
​Woofer: 2 x 8"
Tweeter: 1 x 1"
Midrange: N/A
Continuous Wattage/Impedance: 166W/6Ω
What We Like: Big sound.
What We Don't: Needs a little work to get it, somewhat pricey.
Probably the most recognized, if not the most trusted, brand in this category is JBL. This is the company most well known for making big, industrial speaker arrays used in stadiums and arenas. Its Studio 590's smooth curves prove they belong at home, too, although this isn't the first speaker we'd recommend. Still, it's a good alternative.
The sound is, true to form, big - and it will take some adjusting to get the best out of them. They also need a pretty big room to show off their best, meaning these speakers, while fantastic, are really only suitable for those who have an existing home theater setup - and the room to show it off in. That plus the slightly-too-large price means it just misses the top spot. We would recommend pairing the Studio 590 with an additional sub, but it's still plenty powerful with its duo of 8-inch low-frequency transducers.
See the JBL Studio 590

Each or Pair: Each
Height: 43"
Footprint: 10" x 8.5"
Woofer: 2 x 6.5"
Tweeter: 1 x 1"
Midrange: 1 x 6.5"
Continuous Wattage/Impedance: 80W/6Ω
What We Like: Great tones in a great upgrade.
What We Don't: Not a huge jump from the F5.
Andrew Jones is an almost inevitable name with speaker systems. After moving from his home Pioneer to ELAC in 2015, he set about building some excellent, affordable speaker sets. This is one of them, an upgrade on the F5 (obviously) and one which we think has a lot of merit.
Although it's hardly part of a closed ecosystem, we've always felt that ELAC speakers sound a lot better when paired with other models from the company, such as their excellent home theater speakers. But even if you don't own any of their other products, you're still in for a ride with this model, which offers some superb tonal range in a classy package. These are a pair of speakers that respond well to a little bit of power, so don't be afraid to connect them to a decent amplifier and turn them all the way up. The F6s aren't the greatest leap from ELAC's F5 model - and like that model, they're only available in black - but we still had a lot of fun with them.
See the ELAC Debut F6


Each or Pair: Pair
Height: 40"
Footprint: 12.25" x 7"
Woofer: 2 x 5.25"
Tweeter: 1 x 1"
Midrange: 1 x 5.25""
Continuous Wattage/Impedance: 100W/6Ω
What We Like: Value for money.
What We Don't: Looks, slightly lacking in bass.
in terms of value for money, you simply can't beat the Infinity Reference 253. This frequently-discounted model offers an experience that far outweighs the outlay, with crisp highs and solid, weighty, warm mids. They aren't the prettiest of speakers - hardly surprising, at this price, where design isn't given the kind of attention lavished on the big boys - but they work well enough.
They do, however, tend to lack a little bit in the bass - more so than other models. That accounts for the slightly low position on this list, but that doesn't mean they aren't still worth your time. They aren't as accomplished as more expensive units, and their utilitarian looks won't appeal to everyone, but they're a very good alternative to the F6s. Be sure to shop around, as prices can vary.
See the Reference Primus 253
Each or Pair: Each
Height: 41.3"
Footprint: 9.3 x 9.3"
​Woofer: 2 x 3.125"
Tweeter: 1 x 8.75"
Midrange: N/A
Continuous Wattage/Impedance: 40W/6Ω
What We Like: Great TV sound.
What We Don't: Underpowered bass.
Yamaha's NS-F210BL are probably the most attractive pick this low on the list - and at a knockdown price for each, you're getting one hell of a speaker set here. Yamaha, as a rule, makes speakers that do the job but don't particularly surprise, and that's very much the case here - although these are far from bad speakers, or they wouldn't be on this list!
They use aluminum, which produces some incredibly clean sound. They don't look all that special with their visible drivers high up on the unit, but they more than make up for it with the audio that they put out. They are much more suited to pair with a TV than they are for music, and we recommend pairing them with a good sub like the Yamaha NS-SW300. This is really a must, as they're not capable of generating massive bass notes, thanks to their undersized drivers - not a big problem, but worth bearing in mind. These speakers are nice and thin, too, making them ideal for smaller rooms - which, if we're going to be honest, is most of us. If you live in an apartment, then these could be the perfect speakers for you.
See the Yamaha NS-F210BL
Each or Pair: Each
Height: 35.2"
Footprint: 8.9 x 106"
​Woofer: 3 x 5.25"
Tweeter: 1 x 1"
Midrange: 1 x 5.25"
Continuous Wattage/Impedance: 130W/6Ω
What We Like: Good detail and build quality.
What We Don't: Volume isn't great.
While we usually wouldn't recommend an option around $100 for a floorstanding speaker, the Pioneer SP-FS52-LR is a very respectable choice for those on a budget. Andrew Jones - whose name you'll find on this site a lot more than you'd think you would, and who had a hand in designing the ELAC models above - worked on these, and that means they are absolutely worth your money. His attention-to-detail and application of speaker know-how is legendary, so it's a good look.
You get three 5.25 inch woofers (many of these models only have two) along with a 1-inch tweeter for treble. At only 130 watts per channel, you're certainly not going to be pumping these speakers to very high volumes, but they perform well for movies at normal levels and music without heavy bass. And unlike some entry-level speakers, Pioneer is a respected brand known for good build quality and performance. These units aren't geared toward the audiophile crowd, but they will pleasantly surprise you for the price.
See the Pioneer SP-FS52-LR


Each or Pair: Each
Height: 36.25"
Footprint: 8.8 x 7.8"
​Woofer: 2 x 6.5" (Bass radiators)
Tweeter: 1 x 1"
Midrange: 1 x 6.5"
Continuous Wattage/Impedance: 150W/8Ω
What We Like: Extended throw driver (Read: powerful sound).
What We Don't: Distortion at high volumes.
One of the more recent entries into this particular area is Polk Audio's T-50, from their T-series line. It's become an instant favorite - and with technology drawn from Polk's Monitor series, it isn't hard to see why. It's rare for us to recommend speakers in the sub-$150 price range, but we'd be crazy not to include both this and the Pioneer above. For small rooms and slim budgets, they are absolutely worth your time.
While it's not as heavy-duty as, say, the ELAC above, it's got a lot to recommend it. Chiefly, an extended-throw driver that really pushes the sound out, as well as Polk's very good Dynamic Balance tech. The latter really improves the sound, making these a fantastic choice if you're looking for great audio at a low budget. Be aware that if you want clarity at high volumes, you may want to look at a mid-range speaker (as in, price, not frequency. We don't hold a lot of truck with frequency ranges on this site).
See the Polk Audio T-50

And For When You Want Some Ultra-High-End Gear:
Each or Pair: Each
Height: 40"
Footprint: 13.6" x 9.4"
Woofer: 2 x 6.5"
Tweeter: 1 x 1"
Midrange: 1 x 5"
Continuous Wattage/Impedance: 50W/8Ω
What We Like: Extraordinary sound and design.
What We Don't: That price tag tho.
Good God Almighty. A glance at the specifications doesn't raise any eyebrows (50W into 8Ω is practically feeble, compared to some of the beasts on this list) and they don't look all that different from other models. But they are. If the the horn on top didn't give it away, the names for the various pieces of technology that Bowers & Wilkins have sunk into this thing will.
Diamond Dome Tweeters. Continuum and Aerofoil Cones. No expense on the R&D front has been spared here, and what you get for your thirteen grand (or thereabouts) some of the best floorstanding sound on the entire planet. Sadly, we've never had a pair of these in for review, but we have heard them, and they are just jawdropping. If you have the cash, in the various other components needed to do them justice, then give the 800 Series a go.
See the Bowers & Wilkins 804 D3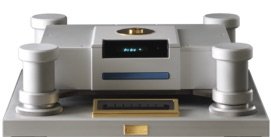 Each or Pair: Each
Height: 72"
Footprint: Unknown
Woofer: Unknown
Tweeter: Unknown
Midrange: Unknown
Continuous Wattage/Impedance: Unknown
What We Like: Are you kidding?
What We Don't: We don't know. We've never heard them. Neither has almost anyone else.
Oh, you know, just spending over half a million dollars on a pair of speakers. No biggie. The Goldmund Apologue Anniversary pair has spent some time in the Metropolitan Museum of Art, and is so exclusive that even if specifications (including mundane things like its footprint) are a closely guarded secret. We love to say that we've extensively tested them, but we haven't yet been able to infiltrate Goldfinger's volcano lair. Meantime, you can read our breakdown of this completely loony model right here.
See the Goldmund Apologue Anniversary. Also, can you loan us some cash?

Specs Table:
*CWI = Continuous Wattage/Impedance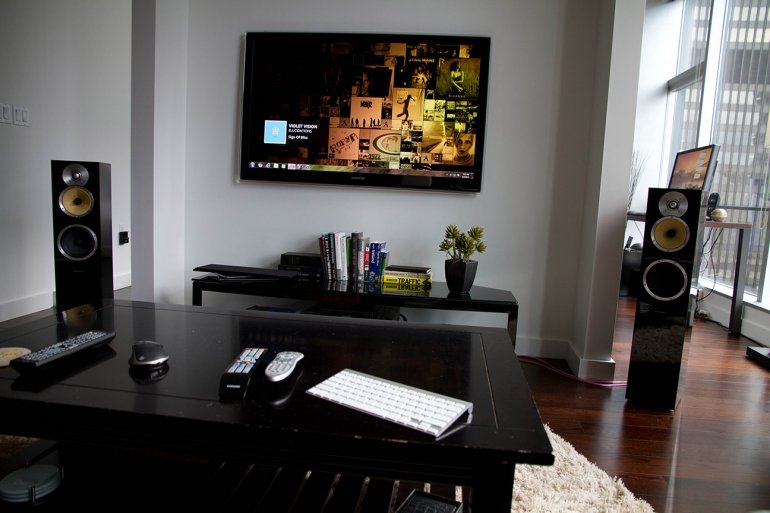 Buying Advice:
What If I Can't Afford Two Of These Speakers?
You need two. You just do. But most manufacturers only offer them individually - which can make for an irritating surprise when the box arrives. Make sure you double-check how many speakers you're getting. One floorstanding speaker isn't going to do you any favors.
If buying two is too expensive, then it might be worth investigating a soundbar or a home theatre system. If you're conscious about budget, then these will be more than enough. Trust us. And if you're ready to take the jump, you could do worse than check out our guide to the differences between 5.1 and 7.1 sound.

Where Do I Put Them?
The placement of your floorstanding speaker is less important than something like, for example, a subwoofer. Generally, you should avoid putting them in corners, which could decrease the detail of the bass you get. The most common place to put them is the sides of your TV or stereo system with some room behind, although it depends on the size of your room and the furniture placement. Most importantly, be prepared to experiment, moves things around, and sit in different locations around the room to make sure you're getting optimal sound.
Also, be aware that the stuff in your room can have a massive effect on how things sound. Got a lot of bookshelves, soft couches, a few cushions? You'll probably be OK. Bare walls, glass coffee tables and lots of right angles? You may need to be a little more careful. A rookie error is to stick them right against the wall in the corners of the room - makes sense, you'd think, right? Nope. Putting them against the wall destroys the bass energy, turning a mighty oomph into a tiny, muddy squeak. They need to be at least six inches from all walls, and preferably further than that. Obviously this is something that you may have to compromise on, depending on the sound and shape of your room, but as we said, make sure you play around with positioning.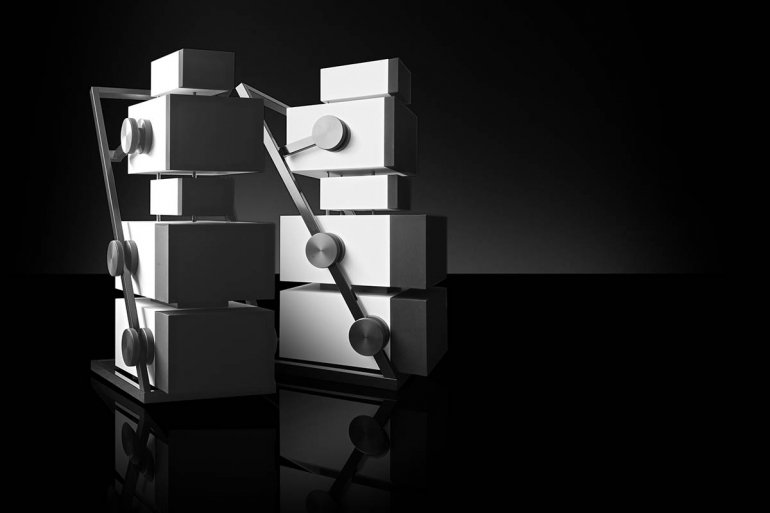 What Are Drivers?
The individual engines that produce sound. They combine the electronic components needed to convert the audio signal into something you can actually hear.
Drivers can only be so powerful individually, so the more a manufacturer packs into a floorstanding speaker, the richer and more detailed the sound likely will be. As a rough guideline, you should never see less than three drivers in a single unit – anything less, and you're not going to get the sound you deserve. At the top ranges, you can see up to six and sometimes even seven individual drivers in a unit. Drivers are split into tweeters (high sounds, like violins), mid-range (human voice) and woofers (low sounds, like basslines).
The tweeters are a good indication of where a speaker falls on the budget scale. Cheaper speakers will use cone tweeters - yes, it's in a cone shape. This doesn't spread sound as well as other shapes, and in addition, the materials don't often measure up (paper is most common - effective, to be sure, but not exactly high-grade). Better models will use dome tweeters, which treat the sound more effectively and spread it more evenly. Super-expensive speakers actually use something known as a ribbon tweeter, which is a super-light, super-strong, super-efficient tweeter that can do some really amazing things to the sound. You won't see these very often, but they're great.

Is Size Important?
The bigger a speaker, the less prone it is to distortion at high volumes, which is key when you have a pair that you're going to be pumping Hollywood movies or loud music through. Sizes vary significantly, but at the higher price ranges you should expect to see woofers (bass) of 8 inches and upwards, and tweeters (treble) of between 4 and 5 inches.
Keep in mind that some models may need an additional subwoofer to really get the best out of them (if that's the case, we've noted it in the write up).

What About Wattage?
Wattage refers to the power that can be pushed through each speaker. You should look at watts per channel in particular, as this is a broad measure of how much oomph each driver will have.
Wattage is further divided into Peak and Continuous. Peak wattage is how much power the speaker can handle at absolute maximum capacity. Unless you're planning to live on the edge, you can ignore. Continuous, which is what we rely on here, is the average wattage the speaker puts out on any given Sunday. Stick with that.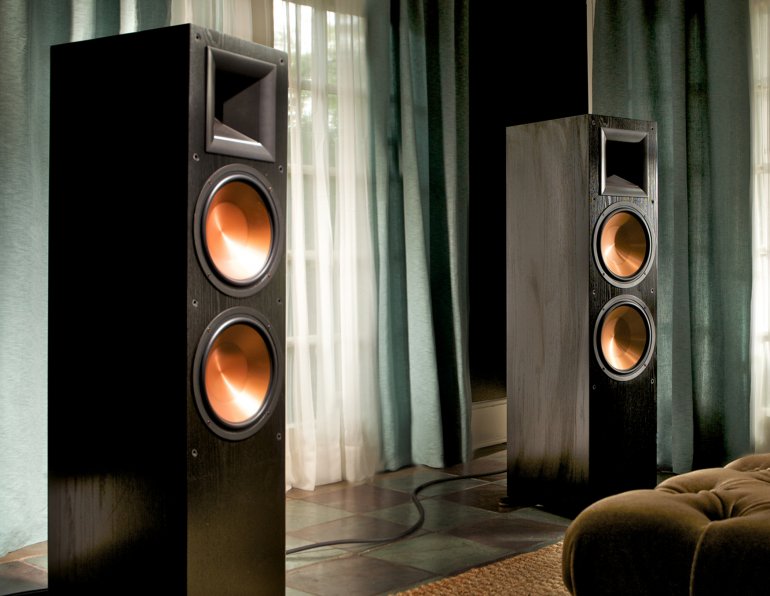 How Does Impedance Work?
Impedence refers to the electrical resistance a speaker has, and it's ability to… We lost you already, didn't we?
Not to worry. The good news is that impedence, and how it relates to wattage, is relatively easy to explain, although it does take a little more space and time than we have here. If you're curious about what the Ω symbol is in our stats table, and how it can help you get the absolute best out of your setup, then you should check out our full guide to matching speakers and amps, which will clue you in.

Passive Vs Powered
This bit's actually quite simple. A passive speaker doesn't have a built-in amplifier. It needs external amplification, which is why you usually plug yourspeakers into a separate amp or receiver. Powered (or Active) speakers contain their own amplifier.
Usually? You don't have to worry about this very much. Almost all home theater speakers are passive. It is worth checking, however, as if you plug an active speaker into an amplifier using anything but a dedicated cable known as a line-level cable, there can sometimes be a bang. Again: you're unlikely to run into this, but do try and keep an eye out.
You will also probably be needing a home theater system to hook these up to. Don't worry, we've got you covered.