Wireless speaker systems are the bomb. Gone are the days of crawling around on your ceiling threading speaker wires. No longer do you have to have DIY experience just to listen to some Metallica in the kitchen. Everything is wireless now, and everything is beautiful. Multiroom systems are all over the place, and with good reason, and a beach day wouldn't be one without some music. We thought long and hard about doing two roundups - one for WiFi, one for Bluetooth - before deciding to combine the two. Bluetooth is never going to be a patch on WiFi, but many speakers include both, and we think these are all worth picks - whether they're for your living room, or the campsite.

How We Choose:
The market for this product category is enormous, but we're fortunate in that there are a few clear winners. The first thing we do is highlight the best overall speaker – the one which will fit the needs and budget of most people while still delivering excellent quality. We also look at best pure sound quality, and best value for money (for a model that offers the most bang for the buck). What we choose is based on the sound quality, the connection type and reliability, and price. Narrowing this list down in a market that has rapidly become clogged with models was pretty tricky, but we think we've got a very good list here. Where we've done an in-depth review, we link to it. And by the way: we've probably left your favorite model off the list. Sorry not sorry - we stand by your opinion, and reserve the right to change it at any time (upon receipt of reasoned argument). If you agree with our selections, or disagree, be sure to let us in know in the comments, or on Facebook.

Our Wireless Speaker Picks: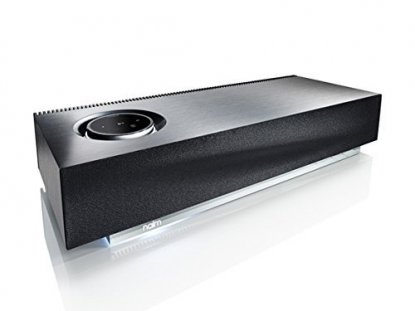 Dimensions: 24.7" x 10" x 4.8"
​Weight: 32.6lbs
Connection: WiFi/Bluetooth
Drivers: Unknown
What We Like: Crazy audio quality
What We Don't: Crazy price tag
It's actually pretty difficult for high-class audio brands to break into the multiroom marketplace, simply because their stuff is so expensive, but hasn't stopped a few of them trying. We wish more of them would, because the Naim Mu-So is great. It's a big, ugly box that looks a bit like a coffin had sex with a soundbar, and it pumps out some of the most unbelievable audio we've ever heard. Certainly the best for any wireless speaker.
This thing is titanic, and it's truly astounding how it squeezes such juice out of an invisible audio signal. You do have to make a couple of compromises, like settling for WiFi and Bluetooth without support for protocols like PlayFi, but if you can deal with that, and afford the $1,200 price tag, you'll be in for a wild ride. It has six 75 watt separate amplifiers, as well as a 32-bit DSP design by, of all people, Bentley. It comes with a terrific app, and everything you need to fill your personal palace with wireless sound. Just watch out for that price tag.
See the Naim Mu-So

Dimensions: 26" x 7.4" x 7.2"
Weight: 14.33lbs
Connection: Bluetooth / WiFi
Drivers: 2 x 1" tweeter, 2 x 3.5" midrange, 1 x 5.9" woofer
What We Like: Still one of the best around, huge range of features, kick-ass sound.
What We Don't: Could use an upgrade?
Although it's been around since 2015, which makes it practically a dinosaur and wireless speaker terms, the Zep's distinctive shape and signature sound has made it one of the best options available. At $700, we think it offers exceptional bang for buck, with not only a huge range of features, but five drivers pump out some serious audio.
The connectivity you have with the speaker is all-encompassing, including Bluetooth, WiFi, ethernet, Apple Airplay and Spotify functionality. And once you got it all hooked up – the work of moments – you can start to enjoy some of the best sound in the business. A lot of it is down to the midrange drivers, which include B&W's FST (Fixed Suspension Transducer) technology, meaning that the mids are rich and lush, as well as being pinpoint precise. Having heard this, we think it's absolutely one of the finest speakers on the market – we prefer the Mu-So, but you can easily go for this is a slightly cheaper alternative that still does a fantastic job.
See the Bowers & Wilkins Zeppelin Wireless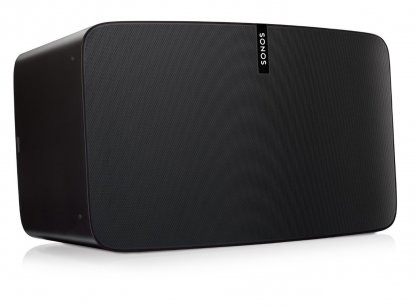 Dimensions: 14.3" x 8" x 6"
Weight: 14lbs
Connection: WiFi/Bluetooth
Drivers: 3 x tweeters, 3 x woofers
What We Like: Big, bad, brilliant.
What We Don't: SONOS is a closed ecosystem.
An upgrade on the original PLAY:3 in every way (as we said in our review), the SONOS PLAY:5 is bigger, badder and more imposing than its younger brother. It's a big block of a thing, with no physical controls (like buttons) in sight; everything is controlled by the app, although there is the option of sweet touch controls on top.
Once you've got it set up, the drivers inside pump out some truly magnificent audio. We're talking jaw-drop level here, with rumbling bass matched up with supremely detailed highs. SONOS' proprietary tech, TruePlay, makes this even better; it runs the unit through a calibration test through your smartphone that gives it the optimum settings for the room it's in, meaning you're always getting the best out of it. Put a few of these in your house and you'll have people coming to take photos. It's unquestionably one of the best overall speakers here - a real winner. That being said, it may be a little big for some people, and there's no getting away from the fact that it's part of a closed ecosystem. We love the ability to instantly turn on music from a smartphone, thanks to its always-on design, but others may not. And by the way: don't feel you have to spring for the Play:5. SONOS have several smaller models, including our office favorite, the PLAY:3 (full review here).
See the SONOS PLAY:5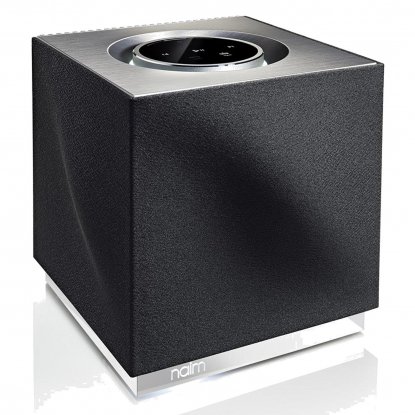 Dimensions: 8.6" x 8.35" x 8.3"
Weight: 12.35lbs
Connection: Bluetooth, WiFi
Drivers: 2 x 2.5" midrange, 2 x 1" tweeter, 1 x woofer, 1 x passive radiator
What We Like: Naim sound at a reasonable price.
What We Don't: Still overkill for most people.
Naim have absolutely smashed the wireless market, proving that hi-res sound doesn't need cables. If you can't afford their massive Mu-So system, you might want to take a long look at the QB. While it's still expensive, which will put it out of the price range of most people wanting a wireless speaker, that doesn't stop it being absolutely superb.
You get a massive five drivers and a passive radiator that put out 300 watts of sound at full go, helped along by an aluminum heatsink on the back end. On the front, you can swap out the grilles for ones of different colors, and Naim give you something to do with all that power by supplying access to Spotify, Tidal, Bluetooth audio, WiFi and more. The sound doesn't quite match the heights of its rectangular cousin, but it's still excellent, and we have no problem putting both the products on this list. They both exemplify everything we like about wireless speakers: convenient, simple, with devastating sound. And besides, the Naim control app is excellent. We prefer the SONOS for its ease of use, but again, this is a serious close call.
See the Naim Mu-So QB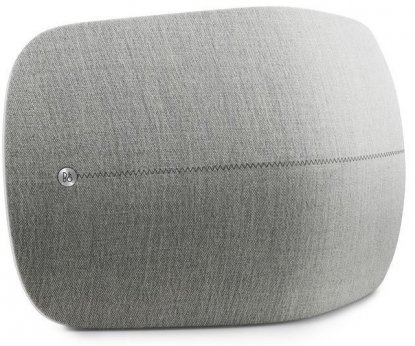 Dimensions: 21" x 12" x 5.6"
​Weight: 10.3lbs
Connection: WiFi/Bluetooth
Drivers: 2 x 5"5 woofer, 1 x 1.5" full range, 2 x 0.75" tweeter
What We Like: Gorgeous. Just gorgeous.
What We Don't: Insanely expensive for what you get.
At first sight of the Beoplay A6, you'll want to run your hands over it. Perhaps that should be avoided, as that's precisely how one controls it, sliding a finger across the top surface to raise and lower volume, and to mute the audio. This might also be the first speaker which was made in collaboration with a fabric manufacturer, and it's covered with a textured cloth that feels fantastic. The audio is, as you'd probably expect, delightful, with three Class D amplifiers powering five different drivers to create an immersive, attention grabbing soundstage.
We should say that this is probably one of the best available right now, but it's absolutely giant pricetag means we'd pick other options over it, especially given that it doesn't do anything other speakers don't. While the price has dropped by around $200 in recent months, it's still a huge amount to pay for a wireless speaker.For most people, this will be more than what is needed, and so we can't in good conscience put it too high on the list. If you can afford it, however, you'll soon realise that you get what you pay for.
See the B&O Beoplay A6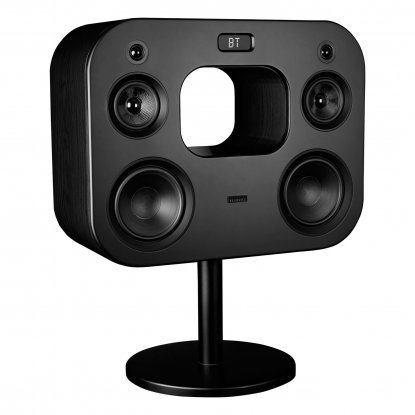 Dimensions: 34.1" x 28.5" x 18.1"
​Weight: 94.5lbs
Connection: Bluetooth
Drivers: 2 x 8" woofer, 2 x mid-range, 2 x tweeter
What We Like: A truly magnficient bit of kit.
What We Don't: Unique looks, Bluetooth only (rare at this price range), very heavy.
This bizarre unit from Fluance might have some very strange looks, and build more akin to a WiFi unit, but it really gets the job done. Its AptX codec manages streaming with aplomb, and it offers a wealth of complimentary features, including AM/FM radio. But the reason it costs as much as it does, and the reason it's at the top of our list, is we've quite simply never heard a model with this much power. Six drivers, including two magnificent subwoofers, are in evidence here, with some incredible use of materials (such as woven glass) which results in room-filling, exquisite sound.
Our only question, ultimately, is why Fluance went with Bluetooth in the first place. Given that the speaker is decidedly not portable, WiFi may have been a better option. But the AptX-driven Bluetooth works incredibly well, further eroding our opinion that speakers that run on WiFi are superior to those that run on Bluetooth. The unusual design means it is definitely not going to be for everyone, and it is expensive, but it definitely deserves a place on this list.
See the Fluance Fi70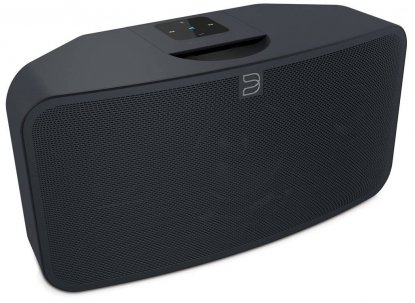 Dimensions: 13.2" x 6.8" x 6.1"
​Weight: 7.9lbs
Connection: WiFi
Drivers: 2 x 2" mid-range, 1 x 3.5" woofer
What We Like: High-definition audio.
What We Don't: Design could be better.
One of the competitors that is slowly starting to encroach on SONOS' industry stranglehold is Bluesound, and they're doing it quite unusual way. They are offering high-definition audio, with higher sample rates and bit depths transmitted wirelessly, which means that they are ideal for budding audiophiles or those who are just sick and tired of compressed MP3s.
Their products, like the BlueSound Pulse Mini, aren't the best-looking or best-designed available, but we think they're worthwhile purely because they offer that high-definition sound, which other manufacturers have struggled to do. If this is something you're keen on, then Bluesound certainly worth considering. It would rank higher, but its adherence to high-def is not going to be for everybody, and other units like the SONOS ones are easier to use. BlueSound do, by the way, offer two other models that are worth looking at: the smaller Pulse Flex, and a significantly larger and newer Pulse 2. We are not sure they deserve more than one spot on this list, but make no mistake: the Pulse Mini's high-def sound is still good enough to get it on here.
See the BlueSound Pulse Mini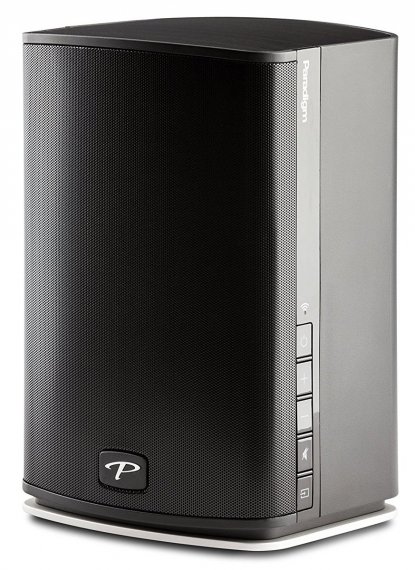 Dimensions: 10" x 6.5" x 5.5"
Weight: 7.5lbs
Connection: WiFi
Drivers: 2 x 1" tweeter, 1 x 5" woofer
What We Like: Phenomenal sound…
What We Don't: …once you get past the annoyances.
Paradigm are a legendary speaker maker. With the PW-600, they've brought that expertise to the wireless space. Once you use the included microphone and the Anthem Room Correction system to calibrate the speaker, you'll be rewarded with some of the best audio in wireless history. They really have done a phenomenal job of crafting the sound signature here.
So why is it so low on our list? Well, that amazing Anthem Room Correction is PC only, Which is crazy in a world full of Macs (although it is on iOS). Secondly, although this speaker is PlayFi compatible, that means setting up relies on the glitchy, badly designed PlayFi app. Not ideal. However, if you can deal with the annoyances, this is a superlative speaker. As we said in our review: "Ultimately, the PW 600 is an intriguing speaker with some fantastic engineering that doesn't quite hit all its marks." Still worth a place on this list, though – and if Paradigm can rectify the annoyances, we fully expect this to jump quite a few places.
See the Paradigm PW-600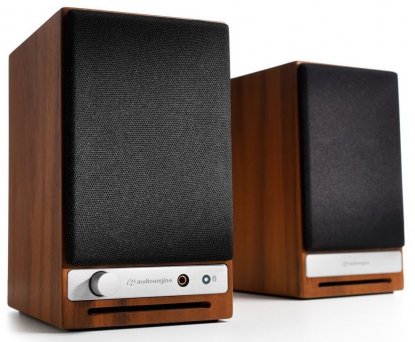 Dimensions: 7" x 5" x 4.25"
Weight: 4/3.4lbs
Connection: Bluetooth
Drivers (Each): 1 x 2.75" woofer, 1 x 0.75" tweeter
What We Like: Easy-to-use, great sound.
What We Don't: Lots of wires for a wireless speaker, not very loud.
In our review of the HD3s – a pair of pint -sized wireless speakers from boutique maker Audioengine – we said that they were probably a little bit pricey for what you get, and that you have to be dead set on upgrading your existing system to invest in them. "But it will be one hell of an upgrade, and given how well-designed they are, and how excellent the overall sound quality, we've got no hesitation in giving these a big thumbs up. They were a genuine pleasure to use, almost effortless in their operation, and we were very sorry to have to send them back."
You could argue that they shouldn't be this high on the list, but what is noticeable since we've done the review is just how much we missed them. They are a genuinely terrific little pair of Bluetooth speakers - although for a wireless pair, they've got some immensely bulky power connections. Although they aren't as loud as we would have liked, they have terrific sound (including a decent bass boost) and pair with Bluetooth systems almost instantly. As a simple pair of desktop speakers, perhaps to go with a laptop, they are close to unbeatable. If you can forgive the quirks, and don't need to bigger space to fill, this pair of speakers might be just what you need.
See the Audioengine HD3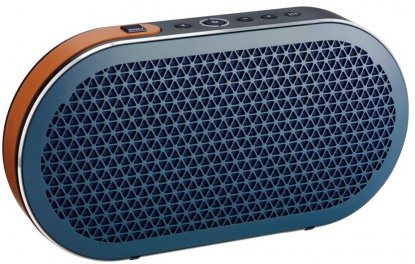 Dimensions: 10.6" x 5.4" x 1.85"
Weight: 2.4lbs
Connection: Bluetooth
Drivers (Each): 1 x 3.5" woofer, 1 x 0.8" tweeter
What We Like: Great design and functionality.
What We Don't: Very hard to find.
So here's the thing with the new Dali Katch speaker. You can preorder it off their website, quite happily (and get three months of the Tidal streaming service as a perk, thank you very much) or you can go on Amazon, and pay an exorbitant price for an import. While we're not sure it's worth more than the list price, there's no question that it belongs on this list.
Essentially, it's a battery-powered Bluetooth speaker with some really good design. The housing is made of wood, on the whole thing is highly portable, with a full day of battery life and the ability to charge to full in around two hours. The sound is reportedly terrific, with built-in presets that allow you to easily get the audio you want. You can also connect devices that aren't set up for Bluetooth, although we're struggling to name any - old iPods, perhaps? A super high-end audio player? Regardless, this is a speaker that deserves its place here, and will do you just fine if you can track it down.
See the Dali Katch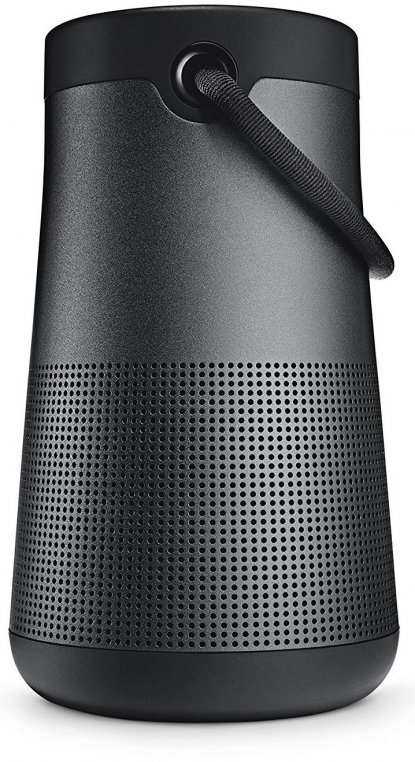 Dimensions: 7.25" x 4.1" x 4.1"
Weight: 2lbs
Connection: Bluetooth
Drivers: Unknown
What We Like: Great battery life, speakerphone, solid sound.
What We Don't: Too pricey. And what's with the charging cradle deal?
In the past, we've featured the Bose Soundtouch 10 on this list. For our latest update, we knew that there were too many good speakers to let the company have more than one spot on this list – they definitely deserved a spot, but which speaker would we give it to? After much debate, we settled on the Soundlink Revolve+, which we think offers too many good elements to ignore.
For starters, how does 16 hours of battery life sound? That's constant play, and a reasonable volume. You also get speakerphone capability, and audio quality that is solid if not superb. But as usually happens with Bose, there is a downside, and in this case, there are two. Firstly, we think it's too pricey at present, and secondly, it's a bit cheeky of the company to try sell an additional $30 charging cradle alongside the speaker. You don't need it, but it does make charging a little easier. Still, there's no question that this speaker sounds terrific, with rich bass that can easily compete with some of the bigger models on this list. If you can deal with the price, and aren't fussed about the charging cradle, you'll have fun with this one.
See the Bose Soundlink Revolve+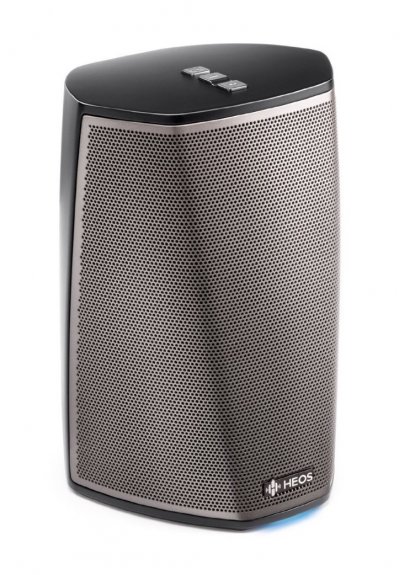 Dimensions: 10.6" x 6.5" x 5.1"
​Weight: 4.2lbs
Connection: WiFi/Bluetooth
Drivers: 2 x mid-range, size unknown
What We Like: Included USB port, adaptability to different setups.
What We Don't: Not quite as good as the SONOS systems.
Just like with the Chromecast Audio, the Denon Heos 1 is a bit of an oddity. It's actually part of an entire system, including the Heos 3, 5 and 7 and the Heos Amp. To get the best out of it, you have to, like SONOS, use it exclusively with its buddies. Not too big a deal, as these are some solid products. And it's becoming more common for manufacturers to include HEOS functionality in their products, such as this Marantz SR7011 receiver (full review here), which has it as standard. If you have a home theater system, you could do worse than pick this speaker up.
Taking the Heos 1 as an example, you get decent sound quality, almost effortless setup, and some nifty features that others don't have. The one we like the most is the included USB port, allowing you to plug a music-loaded drive into one and have all the others be able to play it. The Heos app is fantastic, too, making multi-room use a breeze. This is the system to go for if you want multiroom, but aren't wild about SONOS. It's also frequently discounted, so keep an eye out for price changes.
See the Denon Heos 1

Dimensions: 10.8" x 5.4" x 4.7"
Weight: 5lbs
Connection: Bluetooth
Drivers: 1 x 1" tweeter, 2 x 3" woofer
What We Like: Great sound for a great marque.
What We Don't: Can be tricky to find in the US.
Monitor Audio have been doing excellent things with noise for a long time, and it was inevitable that at some point, there were going to get involved in the wireless market. Their Airstream S150 appears to only be available for import into the US if you go direct (there's no listing on the US site, and the company had responded to our queries at the time of writing - you can still pick up the Airstream 10 if you want). However, having heard it, we think it's worth putting on this list.
Although it's only Bluetooth speaker, its distinctive shape offers versatile and enjoyable sound. We particularly enjoy the twin woofers, which make a decent fist of putting out low end audio that sounds terrific. Although this isn't going to trouble some of the larger models on this list, you should absolutely snap it up if you see it. As a bonus, we love the angled, almost cheeky shape. Distinctive in both looks and sound: Monitor have a winner here.
See the Monitor Audio Airstream S150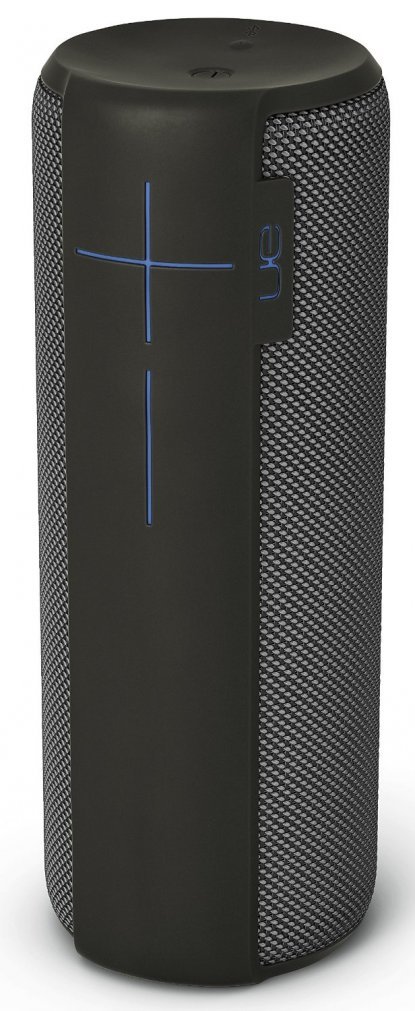 Dimensions: 8.9" x 3.3" x 3.3"
​Weight: 1.9lbs
Connection: Bluetooth
Drivers: Unknown
What We Like: Robust construction, big sound.
What We Don't: Sound needs a little more detail?
We make no bones about the fact that we absolutely love the UE Megaboom. This is a unit that does a lot to impress. It's fully waterproof (seriously, we dumped it in the ocean to test) and although its sound isn't quite as detailed as it should be, it packs a hell of a lot of volume. This is a model that can light up the beach or the park, and its rugged design allows you to kick it about a bit - literally, if it takes your fancy.
Pairing and set up is absolutely straightforward, and the UE app is just fantastic. We think it's perhaps a little bit expensive for what you get, hence its position on the list (although the price is steadily dropping). However, it's still one of the best options out there, especially when you consider how you can kick it about, drop it, probably even run it over with a car. If you're looking for a model to take to the beach, or on a climbing trip, then this should be the one you look at.
See the Ultimate Ears Megaboom
Dimensions: 7.1" x 5.1" x 4.3"
​Weight: 3.1lbs
Connection: WiFi
Drivers: 1 x 1" tweeter, 1 x 3.5" mid-range, 2 x 3.7" woofer
What We Like: Splash-proof.
What We Don't: Not a SONOS beater, a little dull.
As we said in our review: "It's not flashy. It's not going to win any awards. It is, in a lot of ways, kind of dull. But taken on its own merits, the One S is a flawed product that still managed to win us over." And while it's no SONOS, being slightly trickier to operate and without as much power in the audio department, it's still a viable alternative, and belongs on this list because it has something those systems do not.
It's relatively splash-proof, making it perfect for use in the kitchen or bathroom, especially as part of a multiroom system. After continued use throughout our house, we came to appreciate its rugged nature and ability to take a little bit of a pounding - especially from wet, slippy hands, or spattering foods. We also love the rubberised shortcut buttons, which make fumbling for a new Internet station dead simple. It's probably a little bit expensive for what you get, but it's still very good model, albeit definitely not our first pick. Still, in this range, it's great.
See the Raumfeld One-S

And For When You Want Your Speaker To Talk Back...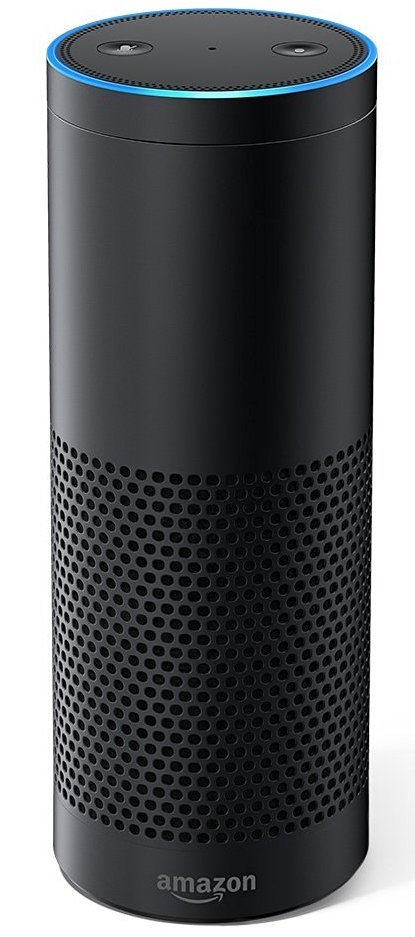 Dimensions: 9.3" x 3.3" x 3.3"
​Weight: 2.3lbs
Connection: WiFi
Drivers: 2.5" woofer, 2" tweeter
What We Like: Artificial intelligence.
What We Don't: Sound isn't as good for music. Oh, and it could be plotting to destroy humanity.
We hemmed and hawed about whether or not to include the Echo and its built-in digital assistant, Alexa. It's not nearly as good for music as the other options on this list, for one. However, it's becoming more ubiquitous, and we figure that even if it shouldn't go in the main list, we should at least list it as an alternative.
The voice-controlled artificial intelligence allows you to do things like check the weather and reorder supplies from Amazon, and is activated by a keyword. If this sounds appealing to you, then the Echo should be your first choice. Just remember that it won't do nearly as good a job with deep bass and detailed vocals as the other options on the list! You also have to be extremely comfortable with an always-on speaker listening to your every word. Say what you want about the SONOS systems - they might be always on, but at least they don't broadcast your details to Jeff Bezos, or keep track of your predilection for Pop Tarts.
See the Amazon Echo

Specs Table:
| Speaker | Price | Weight | Dimensions | Drivers | Connectivity |
| --- | --- | --- | --- | --- | --- |
| Naim Mu-So | $1,199 | 32.6lbs | 24.7" x 10" x 4.8" | Unknown | WiFi/Bluetooth |
| B&W Zep. Wireless | $700 | 14.3lbs | 26" x 7.4" x 7.2" | 2 x 1", 2 x 3.5" mid, 1 x 5.9" woofer | WiFi/Bluetooth |
| SONOS PLAY:5 | $495 | 14lbs | 14.3" x 8" x 6" | 3 x tweeters, 3 x woofers | WiFi/Bluetooth |
| Naim Mu-So QB | $899 | 12.35lbs | 8.6" x 8.35" x 8.3" | 2 x 2.5" mid, 2 x 1" tweeter, 1 x woofer | WiFi/Bluetooth |
| B&O Beoplay A6 | $799 | 10.3lbs | 21" x 12" x 5.6" | 2 x 5"5, 1 x 1.5", 2 x 0.75" | WiFi/Bluetooth |
| Fluance Fi70 | $500 | 94.5lbs | 34.1" x 28.5" x 18" | 2 x 8" woofer, 2 x mid, 2 x tweeter | Bluetooth |
| BlueSound Pulse Mini | $599 | 7.9lbs | 13.2" x 6.8" x 6.1" | 2 x 2" mid-range, 1 x 3.5" woofer | WiFi |
| Paradigm PW-600 | $599 | 7.5lbs | 10" x 6.5" x 5.5" | 2 x 1" tweeter, 1 x 5" woofer | WiFi |
| Audioengine HD3 | $399 | 4/4.4lbs | 7" x 5" x 4.25" | 1 x 2.75" woofer, 1 x 0.75" tweeter | Bluetooth |
| Dali Katch | $423 | 2.4lbs | 10.6" x 5.4" x 1.85" | 1 x 3.5" woofer, 1 x 0.8" tweeter | Bluetooth |
| Bose S'link Revolve+ | $299 | 2lbs | 7.25" x 4.1" x 4.1" | Unknown | Bluetooth |
| Denon Heos 1 | $189 | 4.2lbs | 10.6" x 6.5" x 5.1" | Unknown | WiFi/Bluetooth |
| Monitor Audio S150 | $190 | 5lbs | 10.8" x 5.4" x 4.7" | 1 x 1" tweeter, 2 x 3" woofer | Bluetooth |
| UE Megaboom | $220 | 1.9lbs | 8.9" x 3.3" x 3.3" | Unknown | Bluetooth |
| Raumfeld One-S | $249 | 3.1lbs | 7.1" x 5.1" x 4.3" | Various | WiFi |
| Amazon Echo | $180 | 2.3lbs | 9.3" x 3.3" x 3.3" | 2.5" Woofer, 2" Tweeter | WiFi |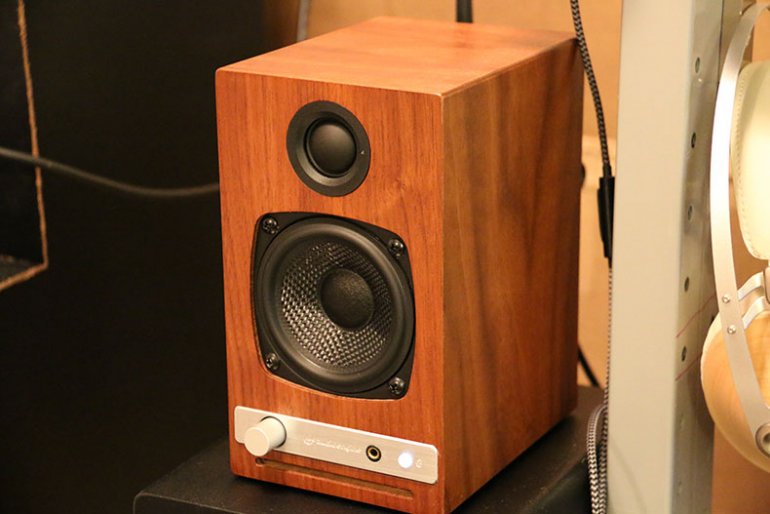 Buying Advice:
How Do Wireless Systems Work?
Simply put, these are speakers that have only one connection - a power cord. You plug them in, and with a little light fiddling, they will not only talk to each other but to your smartphone as well. You can play one piece of audio throughout the house, or different tunes in different places. You call.
You used to have to dig into your roof and go crawling around in your attic with wires and an electric saw to get your home sorted for multiroom audio, but that's no longer the case. First, companies made units that used Bluetooth to transmit audio wirelessly. Then they got a lot smarter, realising that while Bluetooth was perfectly adequate, it made much more sense to rely on WiFi networks that virtually any home in the Western world already has.
Then they got smaller, sleeker, more effective. They began to ditch physical controls in favour of apps on our smart phones. Sound quality improved dramatically, not only because it was that much easier to transmit decent audio over a Wi-Fi network, but because quality skyrocketed. Today, it's one of the fastest-growing sectors of the marketplace, and as we've shown from our picks above, there are some absolutely magnificent products out there.
Oh, and if you want a guide to getting started with them, in more detail than here: we've got you covered.
Objectively, wires are better at transmitting sound than WiFi, and a million times better than Bluetooth. But the quality of the ones on our list has gotten so good that there's absolutely no reason why you should shy away from them. We think their general quality is absolutely outstanding.
Ultimately, it comes down to convenience. Audiophiles will always go for wires over wireless, but for the majority of people, wireless models are not just acceptable, but highly preferable.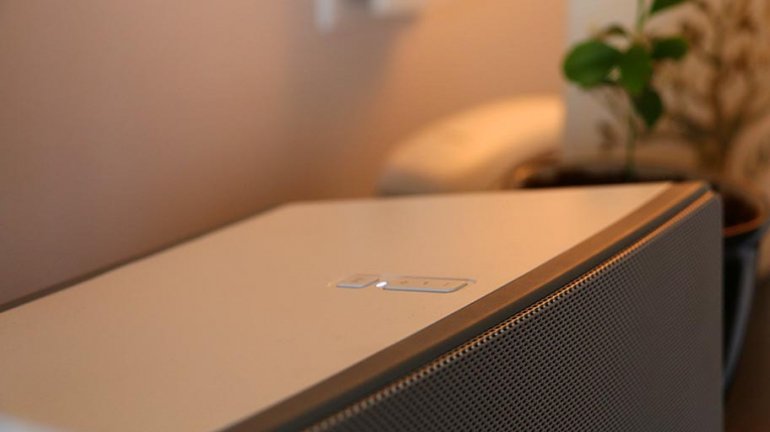 Bluetooth Or WiFi?
Now here's a question we can really sink our teeth into.
Ideally, you want to have both, and there are several speakers on this list – like the Pure Jongo S3 that give you the option of doing just that. But which is better for audio quality?
It's an interesting question. We've always been of the opinion that WiFi is better. This is because, simply put, you can send more data over a wireless signal then you can over a Bluetooth one. More data equals more detailed sound, which equals better sound. On the face of it, this should be an argument that can be solved in a single paragraph. The reality is a little bit more complex.
The downside with wireless audio is that it has to, by definition, jump onto an existing network unless you use something like a bridge. If you have a lot of devices on your home network, adding in one or more wireless speakers can bring things to a crushing, grinding halt. It doesn't matter how data rich the audio stream is; if it's having to share space with Netflix and web browsing and Skype, then it's going to slow down.
Bluetooth doesn't have that problem. A Bluetooth connection is directly between devices – it doesn't use already existing networks. The biggest problem with Bluetooth, up until recently, is that the codecs – the software protocols used to encode and transmit information – have been good but not brilliant. They've been able to encode audio well, but nowhere near the standard of wired or wireless connections.
That is changing – and fast. Bluetooth audio is rapidly becoming the equal of WiFi. In a review we did for a pair of Bluetooth headphones, the magnificent Bowers & Wilkins P7 Wireless (full review), we said that the sound "was wildly better than any pair of Bluetooth headphones has any right to be." We could say the same for something like the Audioengine HD3 wireless speakers. While they might not be particularly loud, they do a phenomenal job with a Bluetooth signal.
If we had to pick – and we are going to, because we don't want to leave you hanging – we'd still go for WiFi. To our mind, it's more stable, and we still think it sounds better. But the gap is closing extremely quickly, and don't be surprised if we put this opinion in a future update. For now, the difference is small enough that you can make the decision based on your needs rather than audio quality. If you have a home network already stacked with wireless devices, Bluetooth may be the way to go. But if you live in a small home, and only have a couple devices knocking about, then you could quite comfortably add a speaker to your wireless network.
Of course, things may improve further if you decide to upgrade your router. Check out this list of the best wireless routers of this year.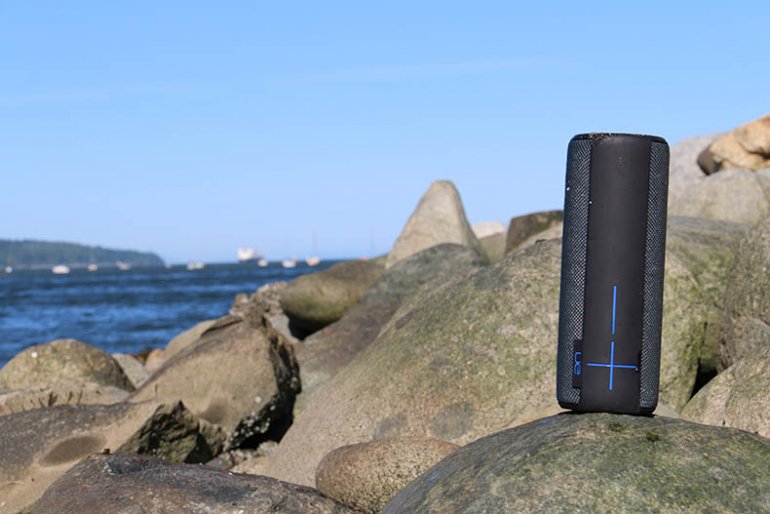 Speaker Positioning Explained
Unlike surround sound speakers, which need careful positioning, the expectation with wireless speakers is that you can put them just about anywhere. While this might be true when taking a Bluetooth speaker to the park, it's not quite accurate with speakers that are designed to be used in the home. The positioning doesn't need to be as careful or as precise as, say, a pair of floorstanding speakers, but you still need to think about it a little bit.
As a general rule, try avoid placing your speaker directly next to a wall. That doesn't mean it has to sit in the centre of the room, but it does mean that you should leave a bit of space – a foot or so should be just fine. You should also be thinking about how many drivers your speaker has, and where they are positioned. With each entry on our list, we've highlighted the number and types of drivers, so we've got you halfway there.
If your speaker is cylindrical, you could quite happily play sit further into the centre of the room to get the benefit of the 360° sound. If it's cuboid or rectangular, a bookshelf may be ideal (although we suggest placing it on the top).
It may be worth looking at buying multiple speakers, which will really help fill up a room with sound, and increase the stereo effect. And since we are spending money here, make sure your room is equipped to handle sound, by which we mean it is full of objects like bookshelves and couches that absorb sound. The less reflections you have, the better, which means minimising flat surfaces as much as you can and moving erratically objects like lamps away from the speaker.
The good news: you shouldn't have to stress too much about this. The wonderful advantage with wireless speakers is that if they don't sound good, you can pick them up and move somewhere else without too much trouble. Hooray!

​What Is A Bridge?
Something we haven't really touched on here - well, perhaps a little, with the Google Chromecast - is turning your existing system into a wireless system. For that, you need a bridge, like the SONOS Connect. The idea is, you connect it to your existing wired system, which then becomes a discrete wireless system. Very handy, if you don't want to have to buy new ones.
Bridges, as they are known, come in different shapes and sizes. Some boost your existing WiFi signal, some replace amps entirely, and some just make the ones you have wireless. Worth investigating if this is the route you want to go, but you certainly don't need one if you're planning on buying any of the list above.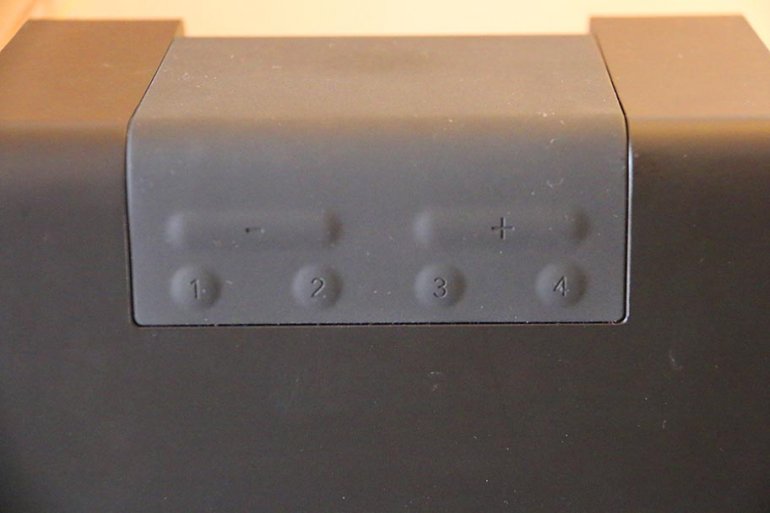 What Is Play-Fi?
With so many manufacturers around, inevitably we ran into an ecosystem problem. Namely: manufacturer A decides that anyone who buys their product will need to buy others from their product line if they want a multiroom system, as their products won't talk to any other brands. Good business, in theory. Bloody annoying for the customer, in reality.
Play-Fi is a way around that. It's a software protocol that lets speakers from different manufacturers work together (AllPlay is another one, although Play-Fi is dominant). From a single, simple app, units from different manufacturers can all work together seamlessly.
Of course, not all products actually accept this. We're looking at you SONOS. Still, it's a good start.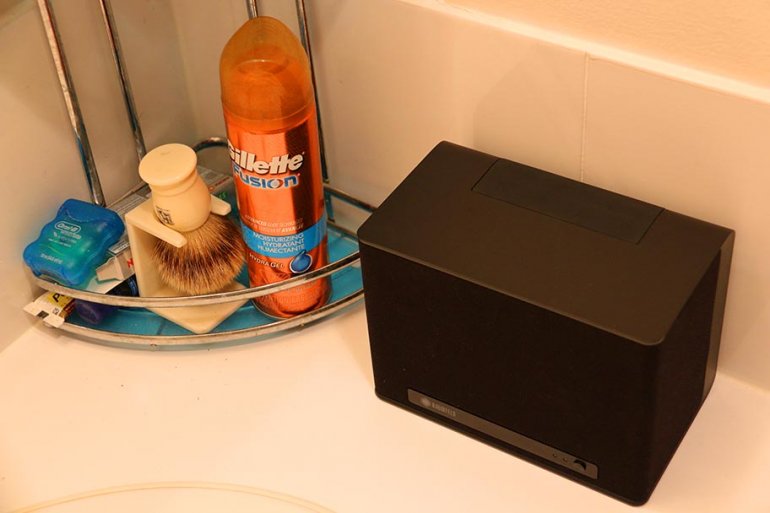 What About Battery Life?
While this helpfully eliminates many of the speakers on the list, which are plugged into a mains socket, there are several that rely on battery power. You might reasonably ask how reliable the manufacturer quoted hour range is; if it says 20 hours, are you really likely to get 20 hours of life out of it?
Short answer: no. Sorry. It's obviously in a company's best interests to provide a sizeable battery life figure, and so when they do their testing, they often do it in ideal conditions, with temperatures that are kind to the electronics and volume levels that don't overly tax the battery. Chances are your listening conditions, while not drastically different, are still going to be suboptimal.
However, this is less of a problem than it seems at first. There is no hard and fast way to measure it, but assuming you play the speaker continuously at around 70% of the volume, you should be able to come within an hour or two of the stated figure. And in any case, even if the manufacturers were lying out the back teeth, most speakers would still have a battery life sufficient for all but the most hardcore of beachgoers. Our advice? Don't worry too much about this one. You probably won't have an issue with it.

NFC Explained
The most annoying thing about wireless speakers? Getting them to pair with your phone. It's easy enough over WiFi, but sometimes, no matter how hard you try, the Bluetooth just won't work. That's where Near Field Communication (NFC) comes in.
It's a way for two devices to exchange data when held at close range – typically less than two inches. If you've ever used your debit card to pay for something by tapping it on a machine, you've used what's known as passive NFC – your card can send details, telling the machine who's buying the sixpack of beer, but it can't receive details back. Things like smart phones have active NFC, meaning they can both send and receive data, and this is where things get interesting.
It's not super widespread in the speaker market yet, and few models incorporate NFC. But when they do, it could be a game changer. Simply holding your phone close to the speaker – like you been doing the entire time you been trying to pair with Bluetooth, in the vain hope that it will make the speaker more likely to recognise it – will connect the two devices. It's a giant timesaver, and although it can be tricky to find a speaker with full NFC now, that's not going to stay the same for long.