5.1-channel surround audio has been around for two decades now, and it's become the benchmark for home theater sound, offering a far more immersive audio perception than regular two-channel stereo. The format's popularity has gotten bigger and bigger, and kitting out your home entertainment with a 5.1 setup nowadays is easy. If you're planning to jump on the 5.1 o'clock train, check this out - we've rounded up the most exciting home theater systems for this year.

How We Choose:
The brands featured in our quest for pointing you to the best 5.1 surround systems are all mostly very well known, with decades of experience in the field of home theater.
Our picks start with the top of the premium range where you can expect the very best quality and features - although of course, quality will cost you. Keep reading, even if you don't have thousands to spend. Our mid-level favorites are particularly tasty, with lots of savvy features, modern specs and audio performance rivalling that of many top-dollar systems. We've also picked a few cool ready-in-the-box systems at around $400 and all the way down to $89, as they are a hassle-free way to get into surround sound. If the products at the bottom of our list may not be the loudest or smartest kids on the block, they still do the job with aplomb.

Our 5.1 Picks: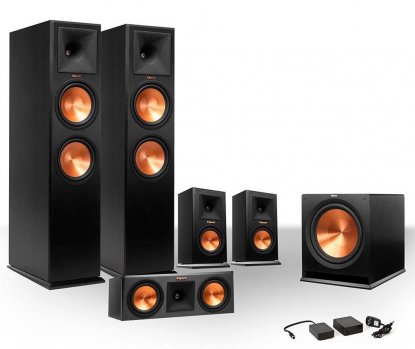 Max Wattage: Unknown
HDMI I/O: 8/3
Wireless connectivity: WiFi/Bluetooth/ complete IP control with HEOS
4K capability: Oh, yes - loads.
7.1 Upgrade Available: Yes
What We Like: This is the latest scream of surround tech.
What We Don't: Nothing - who wouldn't like this system?
Best For: Jaw-droppingly good surround home entertainment
We're really hitting the ground running with this system. At the time of writing, it would be really hard to beat this combo for the price. Yeah, you can spend even more on a 5.1 surround kit but this Denon - Klipsch combo just sounds stupendously good. Denon have really ticked every box in terms of features, connectivity, control and sheer power with this receiver. The AVR-X7200WA is so well endowed with modern tech that is guaranteed that it would move you ever so slightly forward into the future. It will connect to every audio-visual gizmo in your house, including iOS devices with Apple AirPlay, PCs or Macs via your home network with DLNA compatibility. Creating its own wireless zone, makes streaming in large spaces a child's play, and the built-in dual diversity antennas guarantee steady Wi-Fi and Bluetooth transmission and reception. Speaking of future-proof, this receiver supports all major third party codecs such as Dolby Atmos, DTS:X and even Auro 3D (Of course you would need additional 'ceiling' speakers for these somewhat three dimensional sounding modes of surround and the Denon can take care of that). With each speaker output of the receiver pushing up to 150 watts, this is one loud system, but thanks to one of the industry's favorite surround speaker system made by Klipsch, it is not only loud but incredibly detailed as well. We have featured this speaker package in many of our top draws, due to its clean and most natural sound reproduction. Not keen on wires? This speaker package comes with a wireless speaker kit!
See the Denon AVR-X7200WA 9.2
See the Klipsch 5.1 RP-250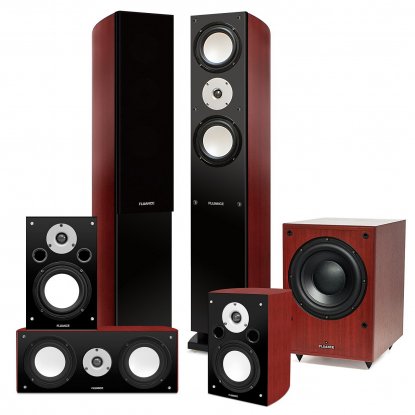 Max Wattage: Unknown
HDMI I/O: 8/2
Wireless connectivity: WiFi/Bluetooth
4K capability: Yes
7.1 Upgrade Available: Yes
What We Like: All of it, this is superb.
What We Don't: Nothing for this price.
Best For: Everyone.
In second place we have quite a similarly spec'd surround home theater system, despite the fact that it is nearly 800 dollars cheaper. The Onkyo receiver is pretty much on a par with Denon as they both are the current flagship models. The few slight differences worth mentioning are Onkyo's slight edge with its extra pair of speaker channels (being capable of up to 11.2 installations), the individual preamp outputs, (which would allow for hooking up additional amps such as this for instance, if you had the need for it). Apart from that, the Onkyo's connectivity, streaming and surround mode technologies as well as power capacity are indeed very similar to those found on the Denon AVR-X7200WA. At this level of quality it would be hard to say if the speakers are less capable than the Klipsch package. From a design perspective, there is clearly a different approach to Fluance's choice of material - the polymer-treated midrange drivers and neodymium balanced pure silk dome tweeters for example. The looks are also somewhat more traditional, with the somewhat retro-classic mahogany wood grain finish. Fluance are famed for their silky sounding character, but this speaker system really impressed us with its incredibly transparent sub bass performance, with not a hint of distortion even at the lowest registers.
See the Onkyo TX-RZ3100
See the Fluance XLHTB

Max Wattage: Unknown
HDMI I/O: 4/0
Wireless connectivity: WiFi/Bluetooth
4K capability: Yes
7.1 Upgrade Available: No
What We Like: Superb execution of the 5.1 home system concept
What We Don't: For this price, we would like even a bit more power
Best For: Home theaters with ambitions
At the very top of our chosen favorites is a system that won't need much of an introduction. The Bose marque is a household name and for many it means simply one thing - proper quality. The Lifestyle 535 Series III is one of their flagship lines, and at $3,500, it promises a huge amount. Fortunately, it delivers, not only powerful-sounding but designed with ease of use in mind. The receiver features the company's Unify intelligent integration system, which helps your system get up and running. Easily handling up to six of your HD video and music sources, with video upscaling to 1080p, you can also wirelessly stream your favorite music (Internet radio, Deezer, Pandora, Spotify - all present and correct), and the system also calibrates its sound to fit your room for best acoustic performance. Similarly to the previous Klipsch system, speaker sizes here are not huge - but you get a big surround sound from these sleek-looking Jewel Cube Series II speakers, well suited for medium and even large sized rooms. There's an abundance of crisp definition and detail, never spiky or fatiguing. The deep low-note performance from the subwoofer (Bose call it the Acoustic Mass Module) is impressive with its clarity and punch - the overall sound is one of the best we've heard, and really not that far from a real movie theater.
See the Bose Lifestyle 535 Series III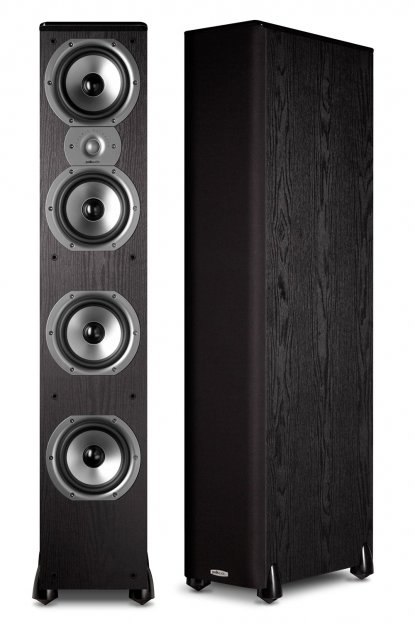 Max Wattage: Unknown
HDMI I/O: 4/0
Wireless connectivity: WiFi/Bluetooth
4K capability: Yes
7.1 Upgrade Available: Yes
What We Like: The receiver's full-on approach!
What We Don't: For this price, we would have liked a bit more power
Best For: Home theaters with ambitions
This 11.2-channel AVENTAGE network AV Receiver is a real powerhouse. Why 11.2, you say? Well, since Dolby Atmos and DTS:X surround technologies are both featured here, it makes sense to have extra channels, as both setups require lots of additional speakers. This receiver offers a stupendous value as it offers future-proof upgrades. High-resolution audio, stunning 4K Ultra HD movies and access to online music with built-in Wi-Fi, are just few of the high points on offer. Of course, connecting a smartphone or a tablet via Bluetooth is also possible, and you can even add a turntable (via the phono input at the back). Yamaha Aventage receivers also support MusicCast (wireless multi room audio playback) - all controlled by their simple (and free) app. The Polk speaker system in use here is well known - it features a pair of the company's flagship TSi500 floorstanding speakers, combined with a CS20 center, two TSi200's for surrounds and a PSW series subwoofer. Hugely versatile, this speaker system can be upgraded with additional (DTS:X or Atmos-enabled) speakers. As mentioned, the Aventage receiver can power up to 6 additional speakers (and an extra subwoofer), so if you are wondering what they'd be used for, check our Surround Sound explainer here.
See the Yamaha - Polk Audio 5.1 Home Theater System

Max Wattage: Unknown
HDMI I/O: 6/3
Wireless Connectivity: WiFi/Bluetooth
4K Capability: Yes
7.1 Upgrade Available: No
What We Like: A staggering wealth of features. It kicks like a mule.
What We Don't: This modular approach takes a lot more tweaking to nail the ultimate sound setting.
Best For: Pretty much any home theater space and requirement
Around the $1800 price-tier, we're still very much in proper premium quality with another great combo - the Klipsch - Onkyo 5.1 Home Theater System. With these two names together, it's a bit like having Batman and Superman deejaying at your party, and the quality associated with the brands really brings a peace of mind that this will be more of an investment than expenditure. Powered by the Onkyo TX-NR636 receiver, you'll immediately notice that this is a 7.2 capable device (allowing up to seven satellite speakers and two subs). You can potentially use the remaining outputs to power a separate stereo system plus a sub (2.1) in additional room, and still enjoy the 5.1 surround in your main space. This receiver has Wi-Fi and Bluetooth built in as well as AccuEQ room calibration, and comes loaded with wireless access to Spotify, Pandora, SiriusXM Internet Radio, Rhapsody, and more. You can search for music on all of these services via the free Onkyo app on your phone, so you'll never be short on music. Onkyo was among the first to introduce the exciting Dolby Atmos surround-sound format to home theater environments, and this surround mode is present here, though to enjoy it you will require additional speakers (see here). This receiver really comes prepared for any situation. The five Gallery G-12 Flat Panel speakers are quite small and thin, but they pack a jaw-dropping punch for their size. Employing a horn-loaded technology in an extremely thin speaker they still manage to deliver the renowned Klipsch sound. Accompanied by the Klipsch SW-112 Subwoofer, you'll immediately forget about the smaller sized satellites - this is a goosebump-inducing speaker set. Ultimately, the idea with the Klipsch system is to have a killer speaker system suitable for modern living spaces - sharing the duties of a regular living room and a home theater. The speaker set is unobtrusive, attractive-looking, and sounds absolutely stunning with film soundtracks, deep-bass electronica or whatever you like to shake your bottom to.
See the Klipsch - Onkyo 5.1 Home Theater System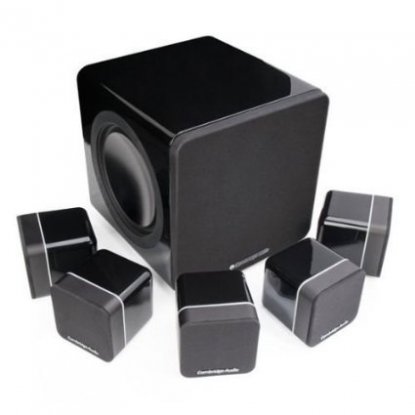 Max Wattage: 490 Watts
HDMI I/O: 5/1
Wireless Connectivity: Bluetooth
4K Capability: Yes
7.1 Upgrade Available: No
What We Like: The amazing Cambridge Audio speaker system. A/V receiver offers real good value.
What We Don't: Nothing much
Best For: Flexible setups on a medium budget
If you like searching for the ultimate bargain within a certain price range, you might want to try matching a 5.1 surround speaker system to a suitable A/V Receiver. The combinations are endless, and it can often increase your choices and the overall quality too. This particular setup, a combination of two packages we love, is bursting with features. You'll find five HDMI ports (three of which feature 4K Ultra HD support), a USB port on the front panel for streaming your favorite tracks (and charging your portable device), and even a setup assistant utility to help you get things moving. Plus, there's Bluetooth, and Denon have cleverly made the most of the feature by including a remote app, allowing your Bluetooth device to control many of this Denon's features. This receiver's perfect partner in crime is the third generation of the renowned Cambridge Audio Minx S215 speaker system - a worthy choice for any home theater. The included five Minx 12 speakers are smallish in size (3.15 square inches), but thanks to the company's BMR drivers (which handle speaker and tweeter duties simultaneously), they produce power defying their size. The 200 watt X201 subwoofer deserves a special mention, featuring forward firing drivers as well as additional passive woofers, which Cambridge Audio call Auxiliary Bass Radiators (ABRs). The result is a punchy low end efficiency, despite the fairly compact design. With more than enough power to handle a medium-sized home theater, this combo system has a clear depth and everything sounds larger than life.
See the Denon AVR-S510BT 5.1 A/V Receiver
See the Cambridge Audio Minx S215 Speaker System

Max Wattage: 600 Wats
HDMI I/O: 4/1
Wireless Connectivity: Bluetooth
4K Capability: Yes
7.1 Upgrade Available: No
What We Like: Value for money
What We Don't: A bit limited, feature-wise
Best For: Medium rooms in need of a good, yet simple 5.1 system
The speakers in this combination are the Pioneer SP-PK52FS Andrew Jones 5.1 Speaker Package. Designed by Pioneer's long-term head honcho Andrew Jones, all of these can be also sold as separates. When put together in a package, though, they form an impressive yet still affordable 5.1 system, consisting of two floor-standing speakers, two bookshelf loudspeakers, a center-channel speaker, and the SW-8MK2 powered subwoofer. The Pioneer VSX-830-K 5.2 Channel A/V Receiver completes this 5.1 home theater package. This is one of the most advanced receivers in its class, with UltraHD 4k visual support, Dolby TrueHD, DTS-HD Master Audio, built-in Bluetooth Wireless Technology with aptX support, plus a very cool app for complete wi-fi integration. The energy-saving ECO Mode in its amplifier is another smart technology and the amp itself has more than enough power to push the system.
See the Pioneer VSX-830-K 5.2 Channel A/V Receiver
See the Pioneer SP-PK52FS Andrew Jones 5.1 Speaker Package

Max Wattage: 780 Watts
HDMI I/O: 4/1
Wireless Connectivity: Bluetooth
4K Capability: Yes
7.1 Upgrade Available: No
What We Like: Audio clarity and good features
What We Don't: Lacks bells and whistles in the spec department
Best For: Medium budgets
Yamaha YHT-4920UBL home theater in a box is quite a stylish-looking package, featuring the RX-V743 A/V receiver powering a fairly compact 5.1-channel speaker system. The speakers are medium sized and the included subwoofer is therefore well chosen, complimenting them with its not-overly-dominating 100W capacity. Size can be deceiving of course - even if not the biggest system in size, the clarity and spread are impressive! This is in no small part helped by Yamaha's built-in acoustic optimizer system which (with the supplied calibration mic) analyzes your room's acoustics. The result is a substantially improved audio performance. And if you like beaming your music wirelessly, you'll welcome the Bluetooth capability - plus, the system features HDMI ports supporting 4K Ultra HD visuals.
See the Yamaha YHT-4920UBL 5.1

Max Wattage: 660 Watts
HDMI I/O: 6/1
Wireless Connectivity: Bluetooth
4K Capability: Yes
7.1 Upgrade Available: No
What We Like: Stupendous spec for the money
What We Don't: Audio clarity won't stand a chance next to more expensive systems
Best For: First-timers looking for the best value for money
Glancing at the features of our next contender - the Onkyo HT-S3700 - reveals a genuine hard-hitter. . For less than $400 you have a really well-sorted system here, featuring six HDMI inputs (for all your media players and gaming consoles), USB flash media playback port and the latest generation Bluetooth, allowing wireless music streaming from smartphone, tablet, or laptop. The Onkyo receiver is capable of pumping out 110W to each speaker, which is more than enough for an entry-level system. The resulting sound is full-bodied and especially suited for movie soundtracks. The only complaint at that price we have is about the somewhat cheap plasticky feel of the satellite speakers. In general though - thumbs up. Onkyo have really scored with this system.
See the Onkyo HT-S3700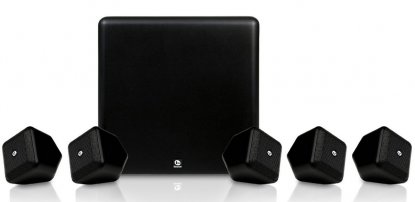 Max Wattage: Unknown
HDMI I/O: N/A
Wireless Connectivity: N/A
4K Capability: N/A
7.1 Upgrade Available: Yes
What We Like: Great speaker quality
What We Don't: Not a lot of versatility
Best For: Those who own existing receivers
If you already own an A/V receiver, but you're looking to upgrade your speaker set, then the Boston Acoustics SoundWareXS5.1B could be what you need. The company might not be the absolute first word in home theater, but they do a superb job, and the combination of their distinctive satellite speakers with an excellent subwoofer will easily be an upgrade to your existing system. Be warned: the price and availability on Amazon does fluctuate, so don't be afraid to shop around if you don't see it at a good price.
See the Boston Acoustics SoundWareXS5.1B

Max Wattage: 1000 Watts
HDMI I/O: 0/1
Wireless Connectivity: N/A
4K Capability: No
7.1 Upgrade Available: No
What We Like: The presence of Blu-ray, Dolby HD and HDMI output
What We Don't: Still quite a barebones system
Best For: 5.1 enthusiasts on shoestring budgets
Meet the Samsung HT-J4100, which seems like a bit of a bargain, considering that it also comes with Dolby TrueHD capability. This feature will up-convert DVDs to a near-HD visual quality, as well as regular stereo files into full-range surround sound. The digital connectivity is also better, with both HDMI and optical inputs present. The power capacity of this system is quoted around 500W RMS (1000W Peak), which is more suited to handle medium-sized home theater rooms. The quality is clear and quite detailed for such a low budget, but despite its Dolby-optimized audio you're still not even close to that shaking cinema subwoofer effect, even when cranked all the way.
See the Samsung HT-J4100 5.1

Max Wattage: 300 Watts
HDMI I/O: No
Wireless Connectivity: No
4K Capability: No
7.1 Upgrade Available: No
What We Like: Good for DVD playback
What We Don't: It only likes DVDs...
Best For: Casual enjoyment of your old DVD collection, but in glorious 5.1 surround sound...for cheap!
If you have a $100 and change to spend, check out Sony's starter 5.1 system, the DAVTZ140. The first impression though is that its set of speakers are already pre-wired, which means that they can only go that far from the listening sweet spot, unless you extend the wiring. The spec is a bit ancient in regards to connectivity - no optical input, but only an analog RCA In at the back. There is, however, a USB port and one HDMI link. The pleasant surprise though, is that the system looks quite slick for its price. And with a neighbor-friendly power rating of around 25W per speaker, you get a clear surround sound with sufficient enough level, if only just for smaller rooms. If you have a bunch of DVDs at home, you'd be just fine with this 5.1 package. If you want to play Blu-rays though, this isn't for you.
See the Sony DAVTZ140

And For When You're Really On A Budget...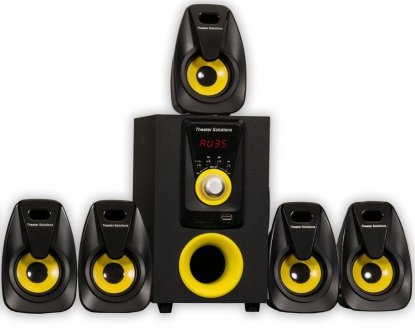 Max Wattage: 500 Watts
HDMI I/O: N/A
Wireless Connectivity: No
4K Capability: No
7.1 Upgrade Available: No
What We Like: Good for DVD playback, gaming and so much more.
What We Don't: Barebones it may be, but it is so affordable that we can't dislike it
Best For: All of your music (and films) - if you can plug it in this, it will play it in 5.1 surround
At the bottom of our list we have this Theater Solutions TS552 system - it is super-cheap indeed, but in our opinion it still has a lot of potential. This package is so self-explanatory that is nearly liberating. It represents a certain class, and there are many similar systems on the market, aimed for peeps with just a smartphone or a laptop at hand. We especially like the USB/SD card slots - so easy to turn this into a self-contained multimedia player, especially when considering that the supplied remote control can access every feature. The total system power is rated at 500 watts, though let's note that this is a highly optimistic measurement of the peak power. Still this is more than loud enough to cater for a small party, a cranked up movie session or even a barbeque gathering. The yellow-on-black theme is reminiscent of the KRK speaker color combo - it may be a bold look but somehow the TS552 pulls it off! Does it still do the job? Yes, it does.
See the Theater Solutions TS522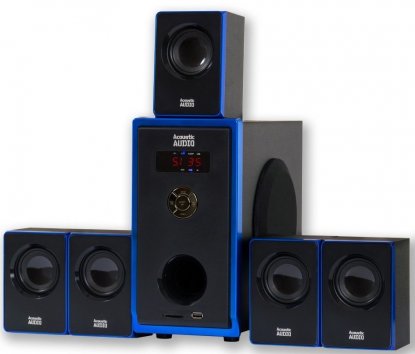 Max Wattage: 800 Watts
HDMI I/O: N/A
Wireless Connectivity: No
4K Capability: No
7.1 Upgrade Available: No
What We Like: Decent sound for the price
What We Don't: Plasticky
Best For: Small setups
There are actually some pretty decent small systems available at the moment. As technology becomes cheaper, systems at the bottom end of the market begin to see better quality components. This setup, from Acoustic Audio, is definitely not going to challenge the big boys for the top spot – but that doesn't stop it being worth your while, especially if you're operating on open setup. If you can handle the plasticky design, the electric blue colour scheme, and sound that does tend to distort a little bit at high volumes, you'll be able to get perfectly competent 5.1 audio for a very, very good price.
See the Acoustic Audio AA5102

Specs Tables:
Usually, we'd just have one table, but in this case, we've got one for speakers and one for receivers.
Speakers are up first:

And then the receivers:


Buying Advice:
What Is A 5.1 Home Theater System?
This type of system consists of five speakers (often called satellite speakers) and a subwoofer, all connected to an A/V Receiver. The speaker arrangement includes a center channel speaker, left and right front channel speakers, a subwoofer and left and right rear surround speakers. The A/V Receiver is linked to a TV (one or more, depending on the receiver's specs) and converts all audio-visual data received from your sources - Blu-Ray/DVD/CD players, Bluetooth, Wifi etc. into surround sound playback, where sounds can freely "hover" between the surround speakers.
And if you want more? Like a 7.1 system? Here's a good breakdown of the differences.

How Much Do I Need To Spend?
You can find 5.1 Home theater systems from as little as a hundred bucks these days. Cheaper setups have become surprisingly good, but many of them still have very limited connectivity. Entry level sound quality is mainly dependant on inferior quality speakers and subs, which can be described as 'honky' and 'boomy'.
At the mid-price tier, which for home music systems is generally between $200 and $1000, you will find a noticeable jump in quality and arguably the best value deals. Systems in this price range proudly show off their increased power capacity, proper speakers and up-to-date connectivity, as well as various cool surround mode technology under their bonnets.
Top dollar systems are just proper - the quality is immediately evident. Here you can expect the latest connectivity - all the current-spec digital and analog wired connections. Wireless connectivity such as WiFi and Bluetooth are also present here, almost universally. There are more surround modes, also known as codecs, made by Dolby and DTX among others, enhancing the surround experience. Last but not least, top systems are graced with the best speaker designs, top-notch components, punchy amps…the works.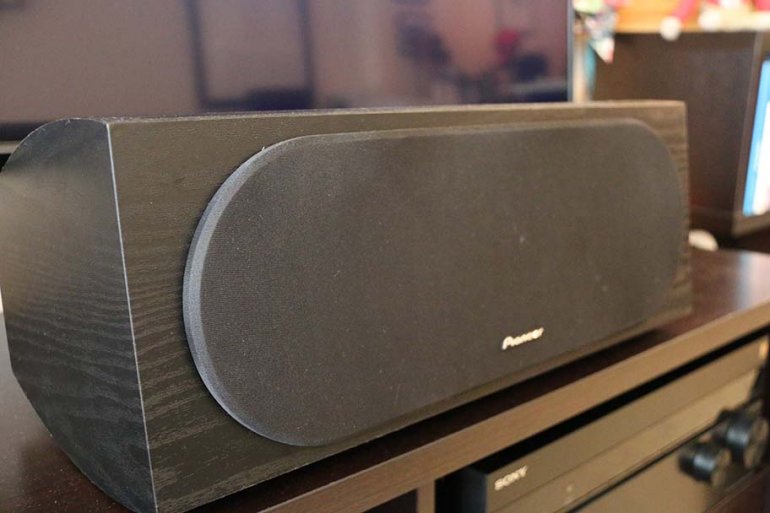 Tell Me About Setting It Up
To experience your system at its best, you might need to fine-tune your setup after some initial listening. Here are a few tips. Create a clear path between you and your speakers - if you can't see the speaker, sound is most likely being blocked and the resulting audio performance might be far from its best, due to external acoustic factors and not to the system itself. You can also achieve a far more balanced sound by minimizing bare walls and floors.
Having said that, many A/V receivers have flexible settings and presets, allowing you to adjust levels - not only between speakers, but also between the volume of movie dialogue or background music and special effects. This can make a huge difference to your viewing experience. If and when available we recommend using the built-in room calibration which normally involves the use of a measurement microphone (supplied with the receiver). You don't need to be an acoustician or a sound engineer - just leaving the mic in the recommended position and pressing a button is all that's needed. The internal acoustic DSP processing measures frequencies and levels from the subwoofer and each satellite speaker and optimizes them to suit your room!
By the way, if you're worried about how to connect your receiver, don't be. We've got you covered. Oh, and one more link, which you'll need if you hit any issues: our handy guide to the ten most common home theater problems, and how to solve them!

Want Even More Firepower?
If you want even more firepower, how about adding two more channels for a 7.1 system?
Another savvy approach, especially for larger home theater rooms is using additional subs - the so called 5.2 or 7.2 setups, where the number after the dot represents the system subwoofer(s).
You might think that a regular 5.1 receiver might prevent you using a second subwoofer (due to all outs being already used up), but check at the back of the subwoofer speaker itself, as many of them have a line-level audio output, allowing for direct link to a second woofer. Larger format A/V receivers, such as 7.1, 7.2, 9.2 or 11.2 obviously make such extended setups simpler, and despite their higher speaker capacity, 7.2 (or higher) receivers are widely used in regular 5.1 surround setups, where the 'additional' speaker outputs used for separate zones - such as a 2.1 setup in another room for instance.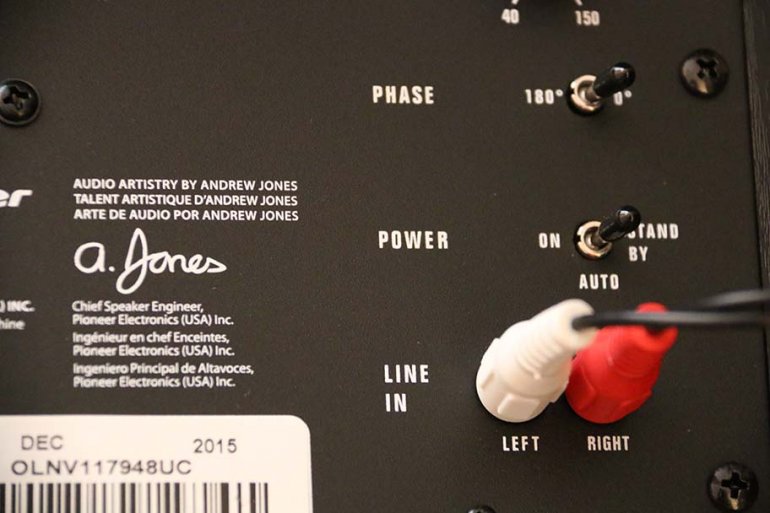 Surround Audio Formats Explained
Surround Audio formats: DVD and Blu-Ray releases as well as premium streaming sources feature 5.1 encoded audio soundtracks now - and these can be in several formats, such as 5.1 channel uncompressed PCM, Dolby TrueHD, or DTS-HD Master Audio. What's more, if soundtracks only contain stereo, such built-in presets (or modes, or codecs, or whatever you want to call them) can extract a 5.1 channel surround field allowing you to listen to CDs and other stereo sources in a fuller surround sound. We've got surround sound explained right here, and that goes into a lot more detail.

Can I Stream Music?
You sure can! Streaming wirelessly from a smartphone or a tablet to your 5.1 surround sound A/V receiver will naturally require you to 'pair' your device with the system exactly as you would with a stereo speaker system. With WiFi capable receivers, you really need to treat those as how you would when integrating a WiFi printer within your home network - any suitable media player can stream via WiFi to your receiver, as long as they are all 'tapped' into your Internet router. Bluetooth normal streaming practices apply - most devices operate best within a 10m range. As far as audio quality is concerned, Bluetooth is a lossy platform (really compressed), but look out if your system has the aptX - capable Bluetooth streaming. AptX has really grown in popularity in the last year or so, but to coax out its full CD-rivalling audio potential, it is important to make sure that both the source (your smartphone or tablet) and the receiver are compatible with the aptX mode.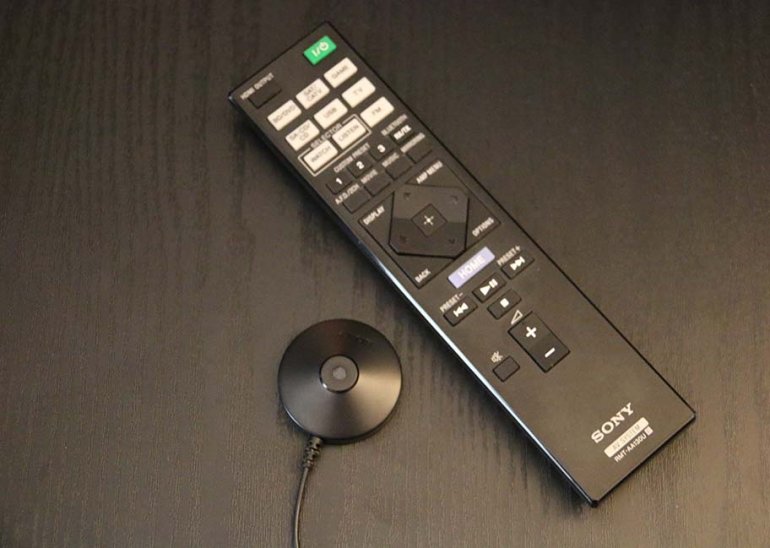 What About HDMI And HD Video?
When connecting your TV set to some of the cheaper A/V receivers, it's worth being reminded that not all HDMI connections can handle the latest high-definition formats. Check the connections and specs on both the receiver and and the TV set before buying.

Amp Vs. Speakers - The Balancing Act
It's very important that your receiver wattage power is matched to that of your speakers, especially when you are not buying a system-in-a-box. You will often see a total (peak power) wattage figure in your surround A/V receiver spec sheet. With most subwoofers being self-powered, that means that the quoted wattage is the sum-total of power needed to feed the remaining 5 satellite speakers. So if the receiver's amp is quoted at 500W, you would have 100 Watts per channel (meaning satellite speaker). On spec sheets, manufacturers quote wattage in peak power (unless otherwise stated). Peak wattage is roughly speaking double of the RMS wattage, also known as continuous (or actual) power.
And OK, we'd be getting really picky if we moan about the poor quality of the supplied speaker wire on some systems. We know cables aren't cool, but they still matter. Substituting cheap thin speaker wire with better stuff like a 16 or 18 gauge wire might further improve the sound - even if ever so slightly.