It's very easy to get a decent pair of headphones. For a couple of hundred bucks or less, you can score yourself a very classy pair of cans or in-ears will be more than capable of presenting your music in a way that will make you rock out. But sometimes, you just need to cut loose. Sometimes, you need to take a step back, look at how you're listening to music, and improve it. Sometimes, you just need to break the bank, go deep, and invest in something that will last you that years and deliver the best sound you've ever heard. That's what were going to do, right here. Whether your budget is $5000 or $500, we're going to present the absolute pick of the best high-end cans available right now.
How We Choose
Before we get started, a couple of caveats here. We are well aware that there are hundreds of high-end models available, and that they all have huge fan bases. We have almost inevitably left out a favourite here, or criminally forgotten to include an established brand. We are sorry for that. In picking these, we simply went with the ones we felt had the strongest showing. As we did so, we found our list weighted strongly towards over-ear models, rather than in-ear (although there are a couple of those here). We also – reluctantly – decided to steer clear of electrostatic headphones. These require some fairly intensive equipment to run, and felt like they could be in a roundup of their own. Beyond that, we looked at sound quality, value for money, and how easy they were to drive (in other words, whether you needed an amp or not). Please feel free to disagree with us, by the way, by posting in the comments at the bottom.

Our Headphone Picks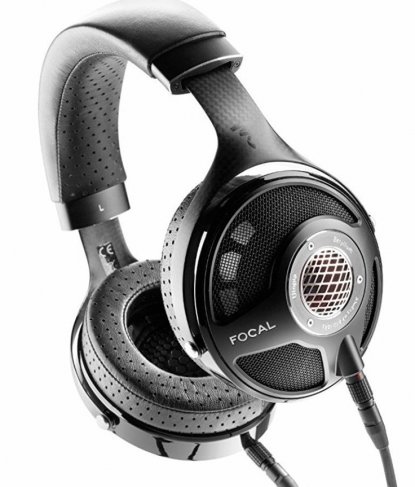 Weight: 1lb
Type: Over-Ear
Drivers: 40mm
Impedance: 80Ω
Sensitivity: 104dB
What We Like: Ultimate sound
What We Don't: Ultimate price tag, "interesting" looks
Best For: Audiophiles with deep pockets
In the past five years, perhaps no set of cans has impressed more than the Focal Utopias. Listeners rave about them, and with good reason, as the sound is incredibly open and rich. It also helps that they have a reasonably high sensitivity, meaning they can be driven by a variety of amps. Despite looks which could charitably be described as bizarre, there's absolutely no doubt in our minds that these are the best high fidelity cans on the market right now. If you're looking to buy, you need to bless your ears with these
See the Focal Utopia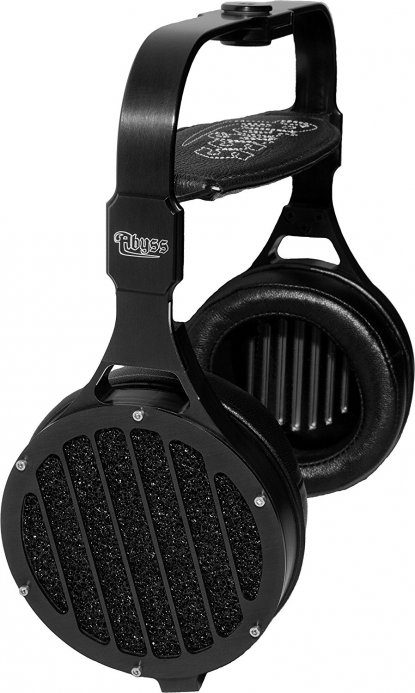 Weight: 1.37lbs
Type: Over-Ear
Drivers: Unknown
Impedance: 46Ω
Sensitivity: 85dB
What We Like: Exquisite, powerful audio quality, indie cachet
What We Don't: Really expensive - and they look a bit ridiculous
Best For: Connoisseurs
Abyss are a boutique headphone maker that specialise in ultra high-end stuff. This is their flagship model, and it shares at least one thing with companies like Grado, in that it makes you look like a 1960s spaceman. The square design and all-black housing takes some getting used to, but from the moment you place these on your head, you'll be an absolute audio nirvana. Not only do they sound absolutely extraordinary, but they're surprisingly comfortable to wear. Be warned: the sensitivity is relatively low, so you'll have to pick your amp carefully. You can read more about that in the Buying Advice section below
See the Abyss AB-1266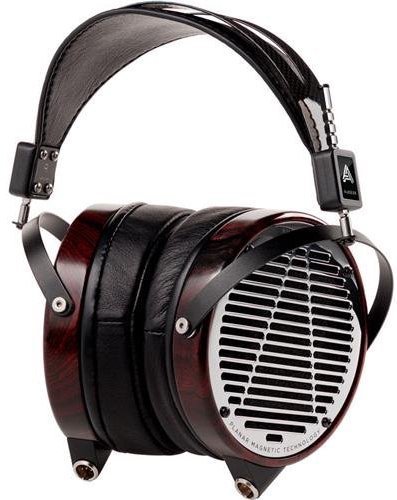 Weight: 1.3lbs
Type: Over-Ear
Drivers: 106mm
Impedance: 200Ω
Sensitivity: 97dB
What We Like: Extraordinary open sound
What We Don't: Pretty high impedance
Best For: Long listening sessions
Any model in the AUDEZE catalogue (it's pronounced Aud-e-zay, by the way) is going to be good. But the LCD-4 is the pick of the bunch. Not only because its massive 106mm drivers envelop you with a huge, powerful sound - particularly in the outrageous low-end - but because the comfortable earcups all but begged you to spend hours listening to them. At 200Ω, these are somewhat harder to drive, requiring a reasonably serious amp, but if you've got one handy then these will deliver you to absolute nirvana.
See the AUDEZE LCD-4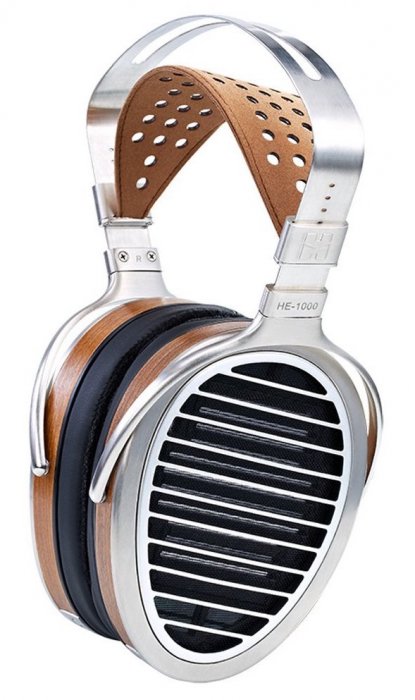 Weight: 14.8oz
Type: Over-Ear
Drivers: Unknown
Impedance: 35Ω
Sensitivity: 90dB
What We Like: Really easy to drive
What We Don't: Polyester earcups
Best For: When you don't have a huge budget for a massive amp
At 35Ω, the second version of the acclaimed HE1000 is a little easier to drive than others on this list. Although it will still benefit from a decent amp (and will absolutely sing with a really good one) it will deliver good sound no matter what, with a nanometers-thick planar driver that delivers accurate, highly impressive sound. We really like the design, too, including the grille-style open backs – although we could have done without the replacement of the original's velour earcups, which are now polyester. They might grip the head better, but come on. In any event, we're big fans of Hifiman here at TMS: you can read our review of their wonderful Edition S cans here.
See the Hifiman HE1000 V2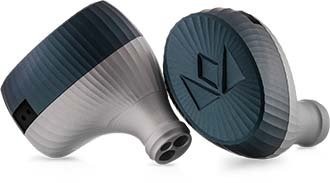 Weight: 0.7oz
Type: In-Ear
Drivers: Unknown
Impedance: Unknown
Sensitivity: Unknown
What We Like: Probably the best earbuds available
What We Don't: Unavailable specs
Best For: Smartphone listening
Usually, we get a little bit antsy when we can't find the specifications for individual models. In this case, we're going to make an exception. Not only do Noble Audio make some of the finest audio gear on the planet, but the original Kaiser was an absolute beauty. We don't have many earbuds on this list (yes, we know they're technically in-ear monitors, but that's a pain in the backside to type) but these definitely qualify – not only for the wonderful sound with its immensely warm and mid range, but for the fact that you can run these of conventional smart phone, no amp required. Oh, and each side has ten drivers. Ten! Overkill as a descriptive term doesn't quite cut it.
See the Noble Audio Kaiser Encore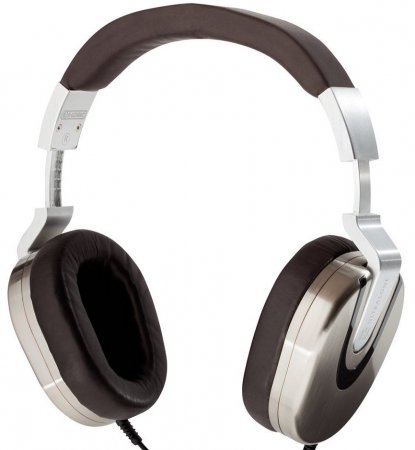 Weight: 9.1oz
Type: Over-Ear
Drivers: Unknown
Impedance: 30Ω
Sensitivity: 96dB
What We Like: Probably the best closed-back cans available
What We Don't: Slightly cheap looks
Best For: Using around other people
Ultrasone aren't as well-known as other manufacturers, but they've got quality model here. It's a low-impedance pair that, unlike many of the others on this list, is closed-back, trading open sound for excellent isolation. Traditionally, closed backs don't sound as good as open backs, but you'd be hard-pressed to tell with this one. It offers glorious, gooey, scarily-good sound, even if the looks feel a little bit budget. If that doesn't bother you, then this is the ideal pair of cans to use in situations where audio bleed would raise some eyebrows, like a busy office.
See the Ultrasone Edition 8 Palladium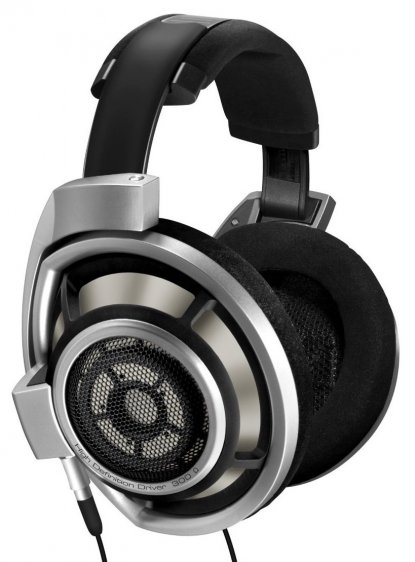 Weight: 11.5oz
Type: Over-Ear
Drivers: 56mm
Impedance: 300Ω
Sensitivity: 102dB
What We Like: A true classic, with sound to match
What We Don't: Geeky design
Best For: Reliability
There's this idea – which we find ourselves continually referring back to – but a few years have to pass before something can be considered a classic. And despite the innumerable models that Sennheiser has released since 2009 – when the HD800 was released – this still holds a special place in our hearts. The distinctive Sennheiser sound and the unique looks are still visible at audiophile conventions today, and it's easy to see why this is considered an excellent baseline reference headphone for testing things like new amps. Even if you couldn't be bothered with all that, this is a sound investment that will reward you for years to come.
See the Sennheiser HD800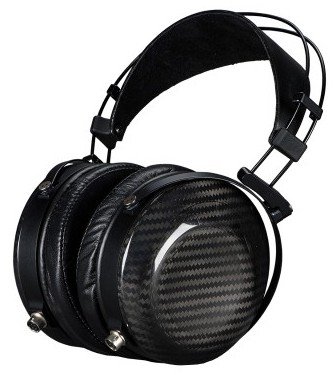 Weight: 13.1oz
Type: Over-Ear
Drivers: 70mm
Impedance: 23Ω
Sensitivity: 96dB
What We Like: Indie cred, low impedance
What We Don't: Sometimes hard to find
Best For: Impressing people
Ah, Mr Speakers. If there's a name more guaranteed to get a knowing smile from your audiophile friend, we don't know it. And with their Ether C, they've improved on a model that was already pretty superb. The low impedance means these are incredibly easy to drive, and although the closed-back design boxes in the sound a little, it's still pretty fantastic - and if that turns you off, the company makes an open-back version, too, although we prefer this one. We really, really like the looks and fit, you see, both of which are excellent. Don't be surprised, however, if these are hard to track down. While they are available on Amazon, prices fluctuate, and ordering direct from the manufacturer can incur a significant lead time. Still, when you do get them, they're really worth it.
See the Mr Speakers Ether C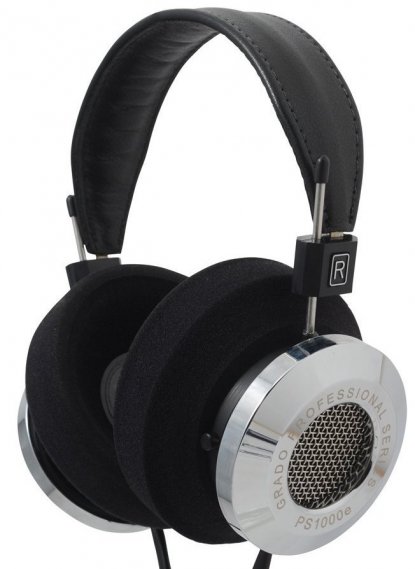 Weight: 1.4lbs
Type: Over-Ear
Drivers: Unknown
Impedance: 32Ω
Sensitivity: 99.8dB
What We Like: Legendary sound
What We Don't: Uncomfortable to wear for long periods
Best For: Grado fans
All the models that the Brooklyn-based Grado make, this is the one that people fall in love with. And for good reason: when you have sound this good, this distinctive, it gets passed around pretty quickly. The foam earcups aren't to everyone's taste, and some users have experienced comfort issues - as did we when we tried them, a factor which keeps them from being higher on the list. All the same, they remain one of the best high-fidelity pair of cans available, with sound that you need to experience at least once.
See the Grado PS1000e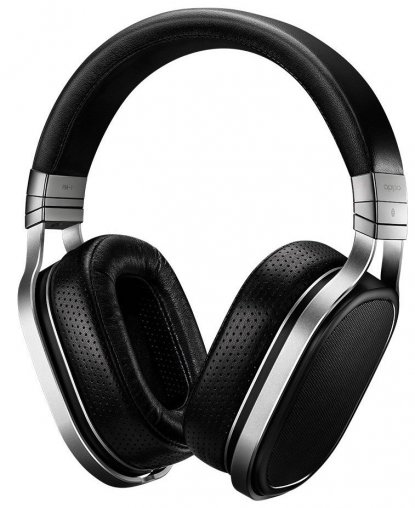 Weight: 13.9oz
Type: Over-Ear
Drivers: 85mm
Impedance: 32Ω
Sensitivity: 102dB
What We Like: Smooth looks and sound
What We Don't: A tiny bit overpriced?
Best For: Something different
Oppo make some genuinely fine amplifiers, and they also do a nifty double act with their cans, too. The PM-1 is their flagship model: an easily driven, nicely sensitive bit of kit that both looks and sounds great. Although it's not quite as revered as the Grado or as hyped as the Mr Speakers, it gets the job done, with excellent detail in the highs and a good low end that will leave your skull rattling. In our opinion, we think it's a bit overpriced at the moment, but if it ever drops (and we're sure it will) this is an absolute must-buy.
See the Oppo PM-1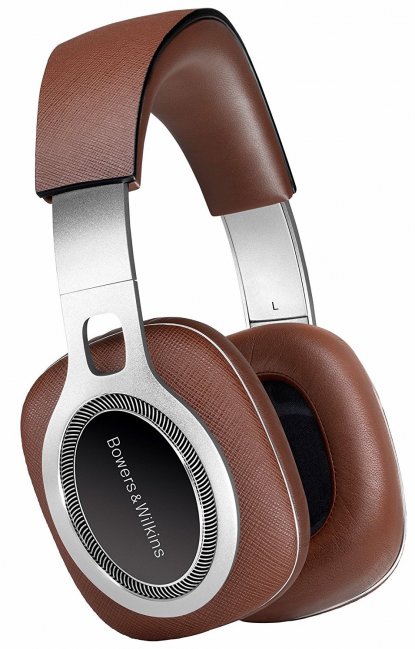 Weight: 14.6oz
Type: Over-Ear
Drivers: 40mm
Impedance: 22Ω
Sensitivity: 111dB
What We Like: Styling
What We Don't: Doesn't really advance the sound from the P7
Best For: Luxury
When it comes to offering luxurious kit, Bowers & Wilkins have no equal. Their P5 and P7 cans were, for a time, the absolute last word in design quality, with sweeping metal accents and soft leather. The P9 takes things a step further. It might not take the sound a huge way beyond that of the P7, but it looks and feels great, with closed-back housing and comfortable earcups. It's also quite comfortable in just about any listening situation, from a decent amp to smartphone use on the go. Far from the best pair on this list, but still damn good.
See the Bowers & Wilkins P9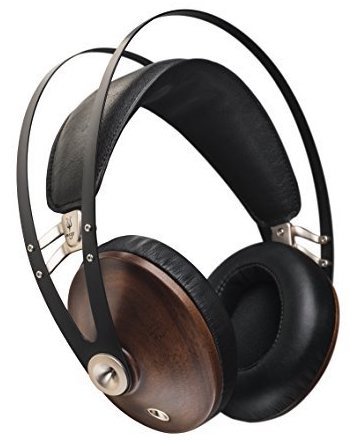 Weight: 9.2oz
Type: Over-Ear
Drivers: 40mm
Impedance: 32Ω
Sensitivity: 103dB
What We Like: Probably the most gorgeous mid-range cans ever made
What We Don't: Dodgy in-line microphone
Best For: Lovers of beautiful objects
The Audeze and B&W cans may offer technically-more-accomplished sound, but none of them are quite as beautiful as the 99 Classics. Romanian maestro Antonio Meze has built a truly spectacular pair here, which are among the most beautiful audio objects we've ever seen. The detail, fit, and finish are extraordinary, and the wooden earcups are an absolute pleasure. The sound is balanced, precise, and elegant, and although it's not going to trouble the LCD-4s, it's still a stupendous pair of cans for the amount of money they're asking. We absolutely fell in love with these when we reviewed them, so much so that it genuinely pains us to put them this low on the list. Please don't mistake that as an indication that they are bad. On the contrary, they are genuinely special, if not quite as elite as some of the others.
See the MEZE 99 Classics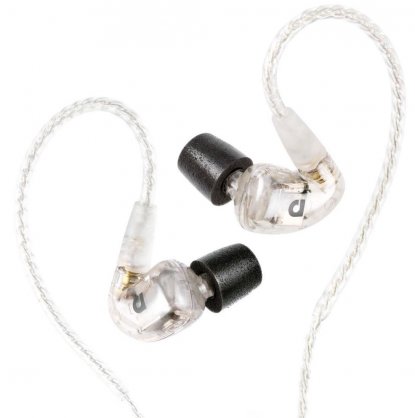 Weight: 0.7oz
Type: In-Ear
Drivers: Unknown
Impedance: 18Ω
Sensitivity: 110dB
What We Like: Extraordinary sound, perfect fit
What We Don't: ALL THE TANGLES
Best For: Those with lots of patience
While you'll spend a lot of time untangling the ultra-thin cords of these earbuds, the result is well worth it. We're big fans of the Australian company Audiofly – and said as much in our review – and with the AF1120, we think they've got a real winner. Although these are technically designed for stage musicians, they work perfectly well in a variety of situations, including smartphone use. Excellent isolation and wonderful, block rocking sound means these are arguably the finest mid-range buds around right now. Just come with some Zen exercises for when the tangles happen.
See the Audiofly AF1120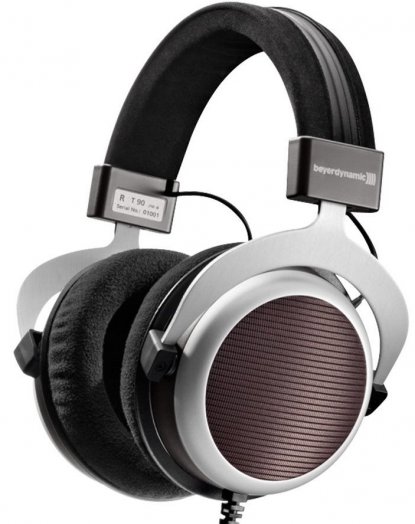 Weight: 15oz
Type: Over-Ear
Drivers: 45mm
Impedance: 250Ω
Sensitivity: 102dB
What We Like: Wide, breathy, natural sound, fantastic bass
What We Don't: Lots of bleed
Best For: Bass lovers
These cans have an open back design, which means the outside of the ear cup is left open, or perforated. The Beyerdynamic T-90 has a terrific, wide and airy stereo field. The level of detail in the sound is just exquisite, making these the perfect pair of cans for a true audiophile. Unusually for a pair in this range, the T-90s are known to be at their best when dealing with heavy basslines, so take that into consideration before you buy. Oh, and one more thing. That amazing open-back design deserves the adjective, but it leaks sound like you can't believe. Unless you have very understanding family members or work colleagues, or spend the majority of the time by yourself, you may want to consider another pair. They're fantastic, but it's worth keeping this in mind.
See the Beyerdynamic T-90

And When You Never Want To Buy Another Pair Ever Again: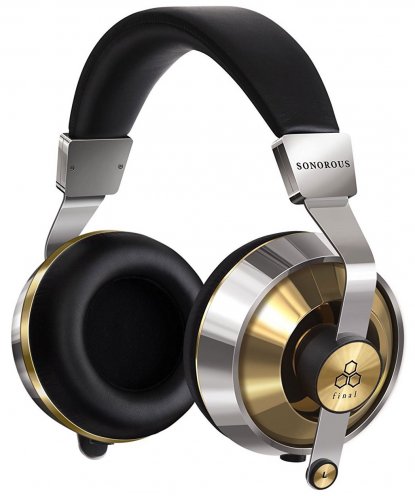 Weight: 1.39lbs
Type: Over-Ear
Drivers: 50mm
Impedance: 16Ω
Sensitivity: 105dB
What We Like: God-like sound
What We Don't: Gold-like finish
Best For: When you hate shopping
It's not just the name that leads us to call the Final Audio Design SONOROUS X last pair of cans you'll ever need. It's the fact that the Japanese–made cans offer some of the best sound on the planet. If you can get past the millionaire-friendly gold finish, what you end up with is an incredibly accurate pair that will take whatever you throw at it and rocket it into the stratosphere. The construction is impeccable, and we can't imagine needing to pick up another pair of cans after you buy these. There are more expensive cans out there, but very few that offer this much satisfaction.
See the Final Audio Design SONOROUS X

Breaking Down The Specs: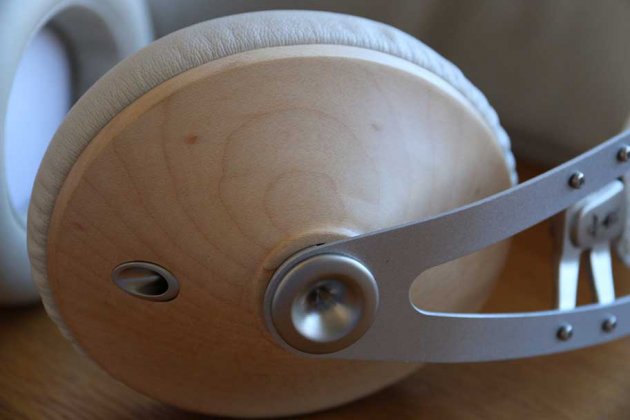 Buying Advice
Which Pair Should I Buy?
We get it – there are a lot of models on this list, and while they are all very good, it can be one hell of a decision to buy one. When you're putting down this much money, you want to make sure that you don't have to go through a returns process!
Although every situation is different, there are a few guidelines you can use to pick the right pair for you. Chief among them is how you will be listening. Are you likely to enjoy your tunes in a static position, like on the couch at home, or work? Do you have a decent amp, or do you plan to get one? Do you enjoy physical media like vinyl? Then you should probably go for a slightly more expensive pair, one which will be harder to drive but which will respond easily to additional equipment, like amps and stand-alone DACs (Digital-to-Analogue Converters).
If, however, you do most of your music listening on the go, but you still want a really good pair, then we'd suggest going for one with relatively low impedance (we explain why below, and it's definitely worth reading). This will ensure you get decent sound quality and volume level from a smartphone or media player.
Don't let price be the sole guiding point. Once you get past around $2000, the differences in sound become purely subjective, rather than objectively better or worse. While we absolutely love the Abyss AB-1266 ($4995), we still prefer the superb Focal Utopia ($3999). We can (and sometimes have) spent time arguing their respective merits, and at this level of audio goodness, people have very strong opinions. Fortunately, we think the advice we've assembled here will be more than enough to help you pick the right one. And if you need more, we have a full, dedicated guide to helping you pick the right pair, that expands on the info in this article.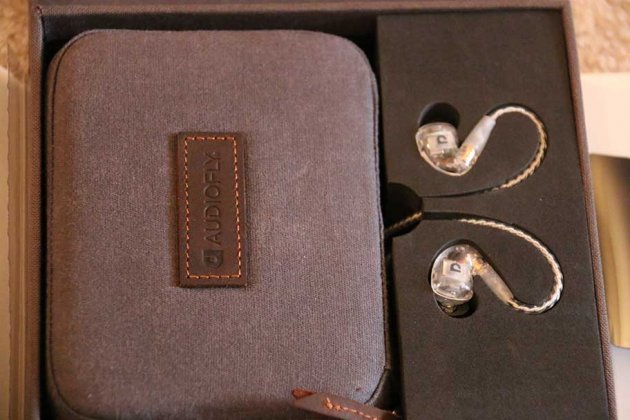 Closed-Back vs Open-Back
The idea of closed-back and open-back headphones can be confusing, until you know what to look for. It's something that can make a major difference in sound quality, so it's worth knowing about.
The term refers to the outer part of each can. Closed-backs are completely sealed off, with the inner workings of the headphones hidden away. Open-backs, on the other hand, leave it exposed, usually protected behind a rigid mesh grille.
As we said, this has to do with sound. Open-backs sound better, as they allow air to pass through, and interact with the audio produced by the drivers. This makes the headphones sound more open, natural, and much, much larger. They also have the benefit of looking extremely cool. Closed-backs are the opposite, with the drivers and electronics hidden away, and they don't sound nearly as good.
So why not go for open-backs as a matter of principle? Easy: bleed. When applied to cans, this word refers to how much sound leaks out when music is playing, and open-backs leak a lot. Even at low volumes, anyone around you will be able to clearly hear what you're listening to, and they probably won't appreciate the enhanced audio quality. If you do the bulk of your music listening alone, then by all means, go for this. But if you plan on using your cans in company, then go for a pair of closed-back ones.
By the way, there's a myth that over-ears are intrinsically superior to on-ear or earbuds. Wrong. Plenty of those models offer superb sound quality, and there are plenty of reasons to choose them. If you wear glasses, for example, you might find that over-ears are uncomfortable to wear for long periods of time. In this case, on-ears may be a better option.

Impedance and Sensitivity, Explained
Even if you're reasonably well-versed in audio technicalities, these two stats can sometimes be a little bit confusing. So let's break it down.
Impedance refers to the electrical resistance of the headphones. It's not just about how much voltage and current they can take, but how much they need to operate properly. We could get deeply technical here, but the upshot is this: the higher the impedance, the more power you will need to drive the cans.
Any pair with an impedance of less than 32 ohms (Ω) can be taken to an acceptable level without an amp. 32-100 ohms is a little bit of a grey area – you'll probably be able to run cans in this range off mobile devices, but the result won't be quite as good. Over 100 ohms? Yeah, you're going to need a separate amp. These are just not going to work off your smartphone.
Low impedance isn't bad, by the way - far from it. The Audiofly AF1120s, an impeccable pair of buds, have a very low impedance of around 18 ohms.
Sensitivity is a little bit different. It's a measure of how efficiently the drivers in the cans make sound – or, more prosaically, how loud they will get from a constant source of one milliwatt. The higher the sensitivity (which is measured in decibels, or dB), the more likely the cans will be to respond to a larger variety of players or amps. Ones with lower sensitivity need slightly more power, but you can drive them at higher volumes for longer, whereas those with high sensitivity prefer more moderate volumes.
Of course, simply talking about low and high sensitivity doesn't mean anything without examples. Most cans operate in the 80-120dB range. Impedance, really, is the stat you need to worry about, but it's good to know about sensitivity as well.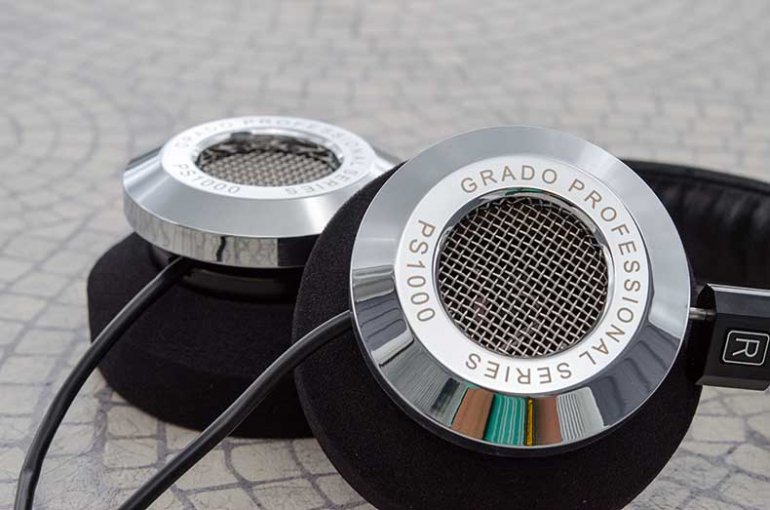 Dynamic Drivers, Magnetic Planar, Electrostatic...Huh?
When you're looking at this particular category, you're going to see a few terms continually popping up. Among the most common things like dynamic driver, magnetic planar, and electrostatic. While understanding these is a little less important than understanding things like impedance and sensitivity, it's still worth breaking down.
They refer to the method a pair of headphones uses for getting sound to your ears. Dynamic driver is by far the most common – the kind of thing you'd find in most cans you can buy at the store. In these, sound is transmitted by a moving coil of very thin wire which reacts with a magnet, moving the speaker diaphragm and producing sound. It's a relatively inexpensive method, and in terms of sound quality, it's by far the least desirable. This does not – repeat, not – mean it is bad. But when compared with the other two types below, it's probably the most everyday.
Magnetic planar (sometimes planar magnetic) cans are renowned for the delicacy of their sound. The Hifiman, AUDEZE and Oppo models above, among others, use it. Instead of using a coil of wire, these models spread the magnetic force across the diaphragm. This requires stronger magnets, but produces infinitely better sound. You're also probably going to need a more powerful amplifier to get these working as they should be.
Electrostatic models are in a whole class of their own – and we elected to steer clear of them here, as most people probably won't find a use for them. They use an electrically-charged diaphragm, made of mylar, sitting between two conductive plates – one charged negatively, the other positively. The movement of the diaphragm produces the sound. Electrostatic cans are unwieldy, expensive, and hard to use, requiring specialised amps – even if they sound utterly glorious. We might not have featured them here, if you're interested, manufacturers like Stax are still dominating the field.
You might reasonably ask why we don't mention what type of driver each of our picks above has. Simply put: we don't think it matters that much. Or at least, we don't think it should influence your buying decision. It's far more important to get a pair of cans that is adapted to your unique setup than to worry about the actual functioning of the innards. They're all going to sound good, trust us.

Do I Need A Separate Amp?
Not always - but it sure helps.
An amplifier - and you can get dedicated amplifiers that will do exactly the job you need, including portable ones - offloads the task of increasing the power of the audio to a separate box. Whether you go for a desktop one or a portable one, they can change your audio experience.
As we said in the previous section, any models with an impedance of over 100Ω is almost certainly going to need a separate amp. And even if the impedance is much less, virtually any pair of headphones will sound stratospherically better when you plug them into one. But how do you match them?
It is so, so easy to get very deep into the science here, but really, there's a much simpler method. Simply make sure that the output impedance of the amp is 1/8th or less of the headphone impedance. Follow that, and you'll get absolutely perfect audio quality for that particular pair of counts.
For example, let's say you splash out and buy the Final Audio Design SONOROUS X, because you won the lottery or something. Those have an impedance of 16Ω. That means your amp needs an output impedance of no more than 2Ω, which is very achievable for most models.
When you're picking an amp, we recommend spending at least around the same as what your cans cost – and if possible, going for one made by the same manufacturer. If you were, for example, to pick up the Oppo PM-1 (32Ω), then you could do worse than grab their HA-1 amp (0.7Ω output). Ultimately, they're built for each other - and it'll be reflected in the sound quality.
If you want a full guide to getting the best out of your headphones, you're in luck. We've got one right here on this site.

Where Are The Frequency Ratings In Your Stats?
Not there, obviously. Here's why.
TL;DR: it's useless when picking audio gear.
Think of the entire range of sounds you can hear, from a very low bass drum to the high, musical sound of a finger running around the rim of a wet wineglass. Each of these sounds occupies a specific frequency, a particular place in the spectrum of sounds, which we can measure using a value known as Hertz, or Hz.
It sounds tricky, but it isn't. That low bass drum will have a low hertz measurement (Between 20-100Hz) while the wineglass noise will have a much higher one (around 17,000Hz). The human voice appears around 85-255Hz. You'll notice that these are approximate measurements, and this is because any sound will actually have a number of different frequencies, all mixed together. As a general rule, if you know something in Hz, you can work out how low or high it is.
(Quick aside that's quite important: a thousand Hertz is also known as a kilohertz, or kHz, so if you see something like 20kHz, all it means is twenty thousand Hertz.)
Headphones, and almost all other audio equipment, have what is known as a frequency range. This shows the highest and lowest sounds they can produce. So if a pair has a frequency response of 20Hz to 20kHz, it can comfortably produce any sound between those two values, meaning your bass drum and wineglass are A-OK.
Most models have ratings around this area. Some go really over the top, boasting that they can reach up to things like 40kHz or even 50kHz. Since the range of human hearing only goes up to 20kHz, we're the first to admit that this seems a bit weird. Really, it's a marketing gimmick; the manufacturers build models that certainly can go up this high, but you'll never get a chance to test it out by virtue of the fact that you'll never actually be able to hear it, even if you're a teenager.
That's why we'd argue that frequency ranges are completely useless when you're deciding what to buy. There are people on this planet who can tell the difference between 5Hz and 6Hz, but we're pretty sure one is dead, and the other two are in insane asylums. It's not about how wide your cans can go: it's about what they do with the spectrum in-between.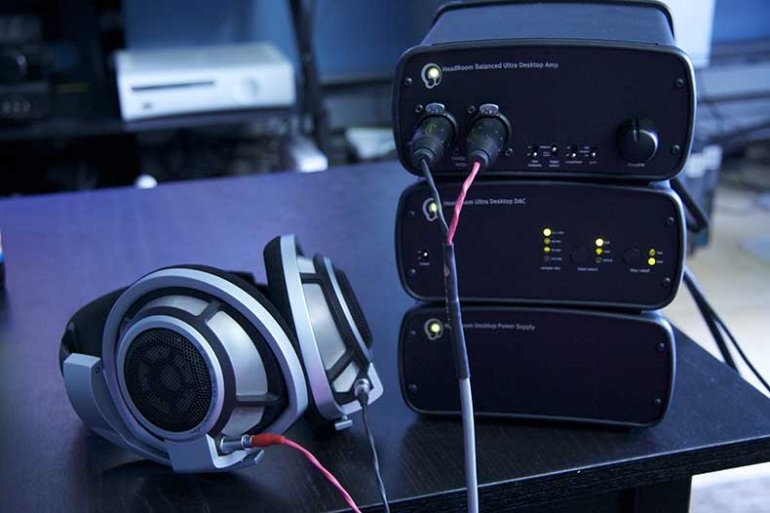 Does Driver Size Matter?
Drivers are the part of the cans that produce sound. You have two of them, obviously, one left and one right. Think of the drivers as tiny little motors that convert the audio signal into something you can actually hear, using a combination of diaphragms, magnets and coils to vibrate, and produce sound. Drivers are measured in millimetres (we're not entirely sure why, when so many other sound equipment measurements are in inches).
As a general rule, the larger the driver, the more powerful the sound. Pricier models have larger drivers, which are the mechanisms that create the sound you hear. They may include things like magnets, which improve their performance, as well as materials like aluminum. These have a drastic effect on overall sound quality, so take note of each when considering your next pair.