Soundbases don't often get a lot of respect and audio world. This is a landscape dominated by huge tower speakers, feature-heavy home theater systems and sleek soundbars. Soundbases don't always look particularly sexy, and as a consequence, they don't sell as well as other audio equipment. This strikes us a shame: a good soundbase can be just as powerful and wonderful to listen to as any other piece of audio equipment, and is often more diverse thanks to its size. Still, if you're also known as a sound slab, you probably aren't going to have as much marketing pull. Let's see if we can change that, by introducing the best soundbases of twenty sixteen. This is a market that doesn't seem new additions all that often, so a few of these picks are a couple of years old, but that doesn't stop them being amazing.

How We Choose:
Soundbases require more careful testing than other types of speakers, not just to evaluate the audio quality but also to figure out their load-bearing capabilities. We've looked at all the bases available on the market to come up with the list below, taking value for money into account as well, and we think these are the absolute best available. A word of warning: For some reason, this is a product category where prices tend to fluctuate dramatically. For that reason, do keep an eye on Amazon and other retailers, to see if you can score a bargain.
NB: At the time of the last update (22 March 2017), the SONOS PLAYBASE is on the horizon. We haven't had a chance to test it, and neither has anyone else, so we can't say where on the list it'll land. Don't be alarmed by its absence - we'll almost certainly have reason to put it in during our next update, and probably quite high on the list. Watch out Canton...

Our Soundbase Picks:
Height: 2.7"
Dimensions: 21.5" x 11.8"
Weight Rating: Unknown
Bluetooth: Yes
Wattage: 200
Sub: Yes
What We Like: Great bass, great features.
What We Don't: No weight rating.
Our top pick is the Canton DM55: a big, beautiful slab is a full 2.1 system with a massive 200 watts of audio output. Soundbases are often noted for their ability to provide more power and oomph to their audio, thanks to the increased size, and the DM55 really capitalises on that. The down-firing subwoofer does some phenomenal things to the low end, and the rest of the sound is equally good. The highs are crisp and fresh, and the mids are a lot warmer than we would have expected.
At this price range, each soundbase comes with a very decent feature set, and the DM55 is no exception: Bluetooth streaming, remote, it's all here. Interestingly, the soundbase is housed in glass, which makes it one of the best looking models here; despite this, it somehow manages to be only 2.7 inches tall, making it the second-flattest soundbase in our roundup. Quite an achievement. Be warned that while it will certainly support whatever TV you put on top of it, it is one of the few bases without a weight rating. It's also worth noting that similar models, like the bigger DM 75 and the DM 100 below, are available, although we think this is a lock for the top of the list for now - at least, until the PLAYBASE comes along!
See the Canton DM55

Height: 3.75"
Dimensions: 16.75" x 35.75"
Weight Rating: 60"
Bluetooth: Yes
Wattage: 150
Sub: Sort of…
What We Like: Surround features.
What We Don't: Unusual approach to bass may not be for everyone.
If you're looking for the best example of a soundbase that delivers surround sound, we strongly suggest taking a look at the Atlantic Technology 3.1 HSB. While it's certainly not going to trouble the traditional 5.1 and 7.1 systems, it does have that number on it, 3.1, which means that it packs a left, center, and right speaker along with an included woofer, which has a genuine impact on the stereo spread of the sound. Note that we said woofer, not subwoofer. That's deliberate. A subwoofer is specifically designed to handle bass frequencies, while a straight woofer also dips a toe into the mids. So why does Atlantic Technology not include one, and still managed to put .1 in their product name?
It's all because of their H-PAS (Hybrid Pressure Acceleration System) technology, which turns a woofer into something that can really handle heavy bass frequencies. It's an interesting approach, and while we still think a traditional sub is the way to go, this unit still has some truly outstanding sound - although its pricetag, despite occasionally fluctuating (we've seen it go as low as $550), makes it an acquired taste. We'd say, go for this one if you can't get hold of the Canton DM55.
See the Atlantic Technology 3.1 HSB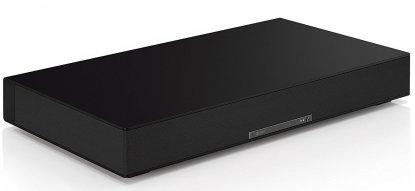 Height: 4.3"
Footprint: 28.7" x 16.1"
Weight Rating: Unknown
Bluetooth: No
Wattage: 100
Sub: Yes - x2
What We Like: Massive sound, superb design, excellent remote.
What We Don't: Massive pricetag
It's only the truly staggering price tag that keeps this one off the top spot. In terms of sound quality and sheer, raw power, the Raumfeld model is head and shoulders above its competition. It has a fantastic remote, simple setup, and despite being much more suited to movies and games the music, is quite comfortable in the Raumfeld ecosystem, allowing you to pair it with speakers like the Raumfeld One-S (full review here). A terrific base, even if we wish it would have a discount. As we said in our review, "It's an absolutely phenomenal bit of kit, one we were happy to experience…but one we're not sure is worth the asking price."
That being said, if you can afford it, you'll be in for an experience that, in our opinion, competes with some full 5.1 surround systems we've tried. While you don't get the same all-encompassing sound field, you get a very passable imitation, with some truly fantastic bass thrown in for good measure. Open the chequebook - do people even have chequebooks these days? - and you'll be rewarded with a truly stellar soundbase system that is a joy to listen to.
See the Raumfeld Sounddeck

Height: 2.7"
Dimensions: 39.4" x 13"
Weight Rating: Unknown
Bluetooth: Yes
Wattage: 200
Sub: No
What We Like: Great bass, intuitive remote, aptX Bluetooth.
What We Don't: Highs can be a bit sharp, perhaps a little expensive?
You might think it strange to see the bigger version of the DM55 this low on the list. While it's still a good system, we much prefer the charms of its smaller brother, which is why we gave at the top spot. The DM100 is good, and very loud, but it's not enough of a leap forward to recommend picking it up over its sibling.
That being said, it's still an excellent model, and will stand toe to toe with any on this list. It's got an excellent, intuitive remote, as well as features like aptX-enabled Bluetooth to smooth things along. Plus, the bass is nasty - tight, snarling, and powerful, not quite up to the level of a high-end subwoofer, but very close indeed. With four down-firing subs built in, that's hardly surprising - although we do think the highs can get a touch too harsh sometimes, which was a little bit of a surprise. All in all, though, this is a good alternative to the models above it, and a fine soundbase.
See the Canton DM100

Height: 4"
Dimensions: 28.5" x 13.4"
Weight Rating: 66lbs
Bluetooth: Yes
Wattage: Unknown
Sub: Yes - x2
What We Like: Big improvement on version one.
What We Don't: EQ isn't as fully-featured as we'd like.
This is the second version of Cambridge Audio's TV5 soundbase, and although it doesn't move from the place on this list held widespread assessor, we still think it's a very good option – and, if we have our pricing right, it's cheaper, too!
The base packs in some great features, including support for 24bit/192kHz audio, and aptX-enabled Bluetooth. There are two downward firing subwoofers which deliver excellent bass, and the company's patented BMR speaker tech ensures that there is good clarity in the mids and highs. While we could have done with a slightly more fully featured EQ (the one they supply only has four preset options) it's a minor point. The sound, build quality, intuitive remote and good pedigree means that this is a highly worthwhile purchase, even if you've never experienced the company before. This is a price range where features start to drop away, so it's heartening to see that that isn't really the case here. Our take? Go for it.
See the Cambridge Audio TV5-V2


Height: 3"
Footprint: 14.6" x 30.8"
Weight Rating: 55"
Bluetooth: Yes
Wattage: 140
Sub: Yes - x2
What We Like: Terrific sound for a bargain price.
What We Don't: Not a massive leap forward from the SRT-1000.
We previously featured the Yamaha SRT-1000 on this list, but after consideration, we are replacing it with the more powerful SRT-1500. You get an absolutely tremendous amount for a genuinely bargain price (although, as with almost all the products in this particular category, we've seen it fluctuate a little bit). Firstly, you get Yamaha's terrific MusicCast control app, and secondly, you get some genuinely wonderful sound. While we're not quite convinced of the company's claims of true 5.1 surround, the effect is still dramatic, helped along by ten drivers and two subwoofers with bass reflex ports. Alongside this, you're also able to stream music wirelessly, not just through WiFi and Bluetooth, but through AirPlay and Spotify Connect, too.
While we love the feature set, we don't think it does anything dramatically different to other models on this list, hence its slightly low placement. All the same, it's heartening to see that a company like Yamaha is investing in sound bar technology, and hopefully with the SRT-2000 (or whatever their next model is) they'll be able to innovate a little more.
See the Yamaha SRT-1500

Height: 1.4"
Dimensions: 27.6" x 13"
Weight Rating: 55"
Bluetooth: Yes
Wattage: 320
Sub: No
What We Like: Blu-ray player built in, huge sound.
What We Don't: Audio not super-detailed.
The LG LAB540 Soundplate is also in our roundup, for a very specific reason. It might not be the best-sounding base out there - reviewers have noted its sometimes brittle treble - but it sneaks in because it corners a very specific niche. It comes with a built-in Blu-ray player. This alone makes it worth the price of admission for anybody looking to cut costs on their home theater setup - it's rare enough that, at the time of writing, it's the only soundbase we've seen with such a feature. It's still not going to match the heights of the Blu-ray players on this list, but it's a terrific feature nonetheless.
The Soundplate it easy to install, and while it doesn't have the feature set of dedicated players or TVs, it's still a blast to use. Its sound might not be as refined as other models, but its 4.1 channels and 320W of power make it a worthwhile pick - even it supplies yet another name for a soundbase. We wish manufacturers would make up their minds.
See the LG Lab540 Soundplate

Height: 3.5"
Dimensions: 30" x 14.5"
Weight Rating: 55"
Bluetooth: Yes
Wattage: Unknown
Sub: Yes
What We Like: Great feature set, superb dialogue reproduction.
What We Don't: Very little.
One of the most reliable names in soundbases is ZVOX. Their Soundbase 570 is the entry-level model in their product range, and it does itself proud. This is a soundbase that really goes out of its way to offer you as many features as possible: you get Bluetooth, a built in subwoofer, something called the PhaseCue virtual surround sound system which does a passable if not 100% convincing impersonation of a 5.1 setup, and five speakers. One of the biggest draws for this system is its accurate voice reproduction, making it ideal for people who enjoy series and movies.
It also has a feature that we think should come as standard on every home theater product ever made, a button on the remote and allows you to automatically level volume, meaning no more super loud commercials. Go ZVOX. If you need an alternative, try the company's larger models like the 670 - it offers much the same features, albeit with slightly more powerful sound. We still think the 570 is the one to go for, but there's nothing wrong with picking a bigger model if that's what you're looking for.
See the ZVOX Soundbase 570


Height: 3.9"
Dimensions: 26" x 14"
Weight Rating: 150lbs
Bluetooth: Yes
Wattage: Unknown
Sub: No
What We Like: Killer sound, especially the bass.
What We Don't: Odd control placement. No HDMI.
Fluance already make some terrific speakers, and we suppose it was only a matter of time before they got involved in the soundbase game. The AB40 is an excellent entry, with some mind blowing sound for the price – not quite full surround, but certainly a passable impression of it. And despite not having a dedicated subwoofer, it manages to go all the way down to 30Hz for the bass, which is satisfyingly low.
It helps that the drivers themselves are angled precisely, which means you get excellent sound coverage, and you don't have to sit directly in front of the unit to get the full effect. Plus, you can stream music over aptX-enabled Bluetooth, which is always something we like to see. It does have one puzzling design feature, however, which is that the controls on the top of the unit are placed a little bit too far back, limiting the places you can put your TV. Not a dealbreaker, but definitely worth bearing in mind, especially if you have a large TV base. Oh, and it lacks an HDMI connection, which is a puzzling omission.
See the Fluance AB40


Height: 3"
Dimensions: 24.75" x 14"
Weight Rating: 75lbs
Bluetooth: Yes
Wattage: Unknown
Sub: No
What We Like: Universal remote, good sound.
What We Don't: Nothing special.
This is the soundbase you go for if you're looking for a trusted name in home theater. While the Solo 15 Series 2 doesn't do anything groundbreaking, or offer any features that models above it offer, there's still a lot to recommend it. Chief among its qualities are its precise, refined sound, which treats things like a dialogue particularly well, thanks to a dedicated mode.
It also allows you to connect two devices to it via Bluetooth, and we do love the universal remote that comes included in the package, which means you can banish just about every other remote you own to a drawer somewhere. Even if the remote could be accused of being a little bit complicated, it's still usable, and the actual setup of the soundbase is simplicity itself. While this is far from the best, and probably a little too expensive right now for what you get, it's a good alternative if you can't find the others.
See the Bose Solo 15 Series II

Height: 2.8"
Dimensions: 23.9" x 14"
Weight Rating: 60 lbs
Bluetooth: Yes
Wattage: Unknown
Sub: No
What We Like: Good bass, good Bluetooth.
What We Don't: Not the classiest sound for movies.
The Denon DHT-T110 isn't all that different from the Sony (below) on the outside, or even in the price. It has a similar weight rating, similar size, and even looks similar. So why would you go for this over the model above? The sound. Not because it's better (both models have very solid audio for their price) but because it's far more suited to music than movies.
Don't get us wrong, explosions and dialogue still sound crisp, but this sound bar really does seem to respond well to your favourite albums - something that is unusual enough that it warrants talking about here. Part of this is down to its superb bass, and it's seriously good Bluetooth streaming capabilities. The codec, which is the software program that translates the 1s and 0s, really does a good job of making sure that wireless streaming (which can sometimes be a little iffy) sounds solid. While the DHT-T110 is far from the best soundbase available, it's good enough that we think it deserves a spot here. We've also spotted it at far lower prices than the one indicated, so be sure to shop around!
See the Denon DHT-T110

Height: 3.15"
Dimensions: 28.4" x 13"
Weight Rating: 55"
Bluetooth: Yes
Wattage: 170
Sub: Yes
What We Like: Punchy sound.
What We Don't: A bit basic, not a massive upgrade on the XT1
This is an upgrade to the original HT-XT1, and although it can be quite difficult to find and doesn't improve dramatically on the original model, it's still worth inclusion on this list. It's got 2.1 channels, including an integrated subwoofer measuring out at 100 watts, which is reasonably powerful, and the combined drivers do a decent job of presenting clear, direct sound. There's a range of presets, as well as a somewhat uninspiring surround sound feature.
Beyond that, you get very little that isn't virtually standard on modern sound basis. HDMI connectivity, optical inputs, Bluetooth (with NFC) and WiFi connectivity are all present and correct. Plus, you get access to Google Cast, as well as Sony's intuitive and straightforward SongPal app. Ultimately, this is an effective, if somewhat dull, budget option. While we think there are better models available, this is a viable alternative if you have a small room or are simply looking for a basic option.
See the Sony HT-XT2

Specs Table:
*Yes, we know it's in both pounds and inches. We explain below.

Buying Advice:
How Is A Soundbase Different To A Soundbar?
There's a full, in-depth explanation here. Meantime, here's a TL;DR version:
A soundbar is a thin bar, designed to sit in front of your TV. A soundbase, however, is a large, flat boxes designed to function as both a speaker and as a stand for your TV. They pull double duty as both music streamers (via Bluetooth) and as home theater speakers. What they really do well is bridge the gap between soundbars and more traditional speakers. They are larger and deeper than a soundbar, and so are able to pack more and better speaker drivers inside them, but they don't always have the raw power or detail that the larger speakers do. What they are, in essence, is an excellent mid range option, and one that is criminally overlooked.
An unfairly maligned and underrated member of the audio equipment family. Over the years, soundbases have fallen down the pecking order, eclipsed by soundbars and floorstanding speakers and full surround systems. That's tremendously unfair, because soundbases are great.
Because they're so underrated, it's actually quite rare to get new sound base entries into the market, and there are comparatively fewer numbers of them out there then, say, soundbars. But if you have a medium-size room, and you're looking to fill it with sound with a smaller soundbar might not be able to pull off, then they are worth a second look.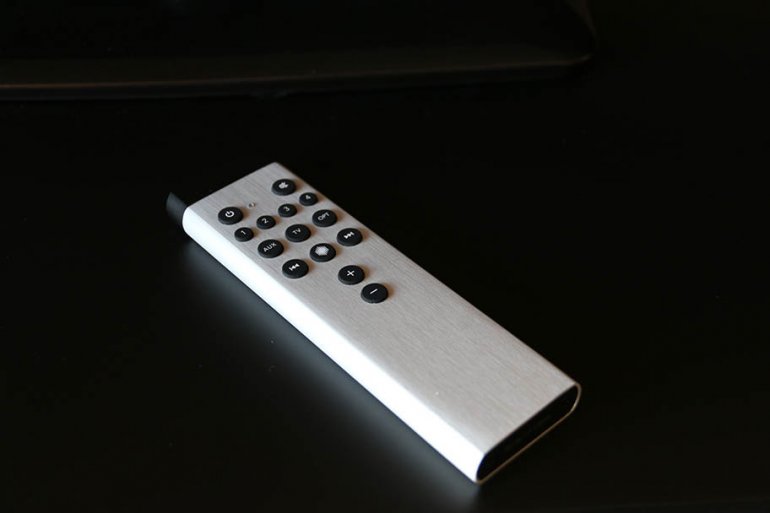 What Is The Advantage In Buying One?
One of the big advantages that soundbases have is that they pack more speakers inside them. This means that they often integrate subwoofers, and can have larger overall drivers. Larger drivers don't guarantee better sound quality, but they do guarantee more powerful sound. Obviously, the more you pay, the more this will come into play.
They're also a viable alternative to full surround systems. If you're looking to upgrade from a soundbar, but aren't ready to shell out for a full 5.1 or 7.1 system, then a base could be the way to go.

Why Are They So Expensive?
It's actually quite rare to find a soundbase for under $150. Because of their size and nature, they lend themselves to slightly more expensive construction. If you're on a budget, that's a downside, but if you have a little bit of cash to spend it means you could score yourself a very, very good system for a fraction of the price of a home theater set.
You'll notice that, with no exceptions, all the models on our list come with Bluetooth. This is a great development, and one we'd like to see more of in other types of equipment. Really, what you're paying for the more expensive models is both increased sound quality and increased weight rating. We'll deal with the sound quality first, as the weight rating is slightly complicated.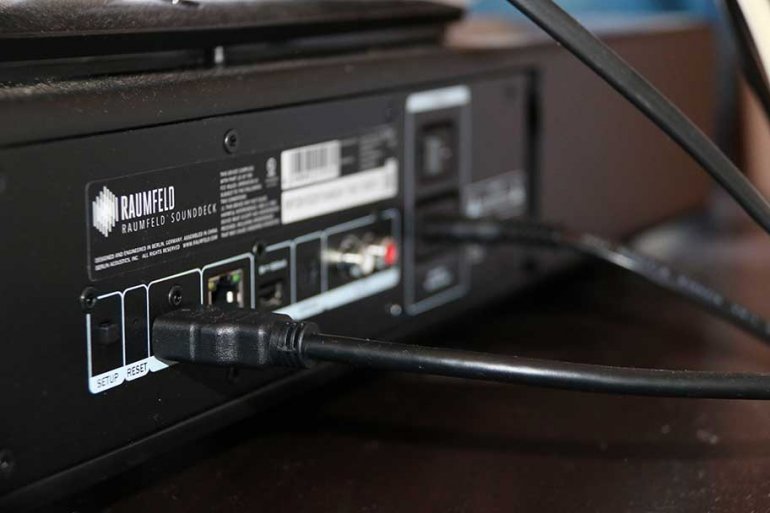 Weight Rating Explained
This is, quite simply, the weight given soundbase can take from a TV on top of it. As you might have gathered if you looked at our table above, sometimes extracting this from manufacturers can be a giant pain. Some, like Sony, Denon, and Cambridge Audio, will happily give you a weight rating in pounds. Others, like ZVOX and Yamaha, specify only a maximum TV size for what you can place on top.
This is extremely annoying. The TV market is huge and varied, different TVs have different weights, and puzzles us why manufacturers don't have a standard rating system. The easiest way to do this, quite honestly, is just to weigh your TV using a kitchen scale (or look online for the weight of your chosen) and double-check its size before you buy. Remember: it's diagonal corner-to-corner, not straight across.
It's not as if your soundbase is immediately going to crack and splinter down the middle if you put a TV that is slightly too heavily on top of it, but it may bend, and it's not going to be good over time. Know how much your TV weighs what size it is, do your research, and buy a base that can actually take the weight.

Do I Get A Subwoofer Too?
In some cases, yes.
You may have come across the term woofer, which is used to refer to a speaker designed to put out low end frequencies. A subwoofer, on the other hand, is only designed to handle the extreme low end. When you hear a bass that rattles your stomach, chances are it's a subwoofer that doing it. A base may or may not be able to do this, but for safety, many manufacturers include a subwoofer. It may be worth thinking about whether you need one - if not, you could save some cash by not ordering a base with one.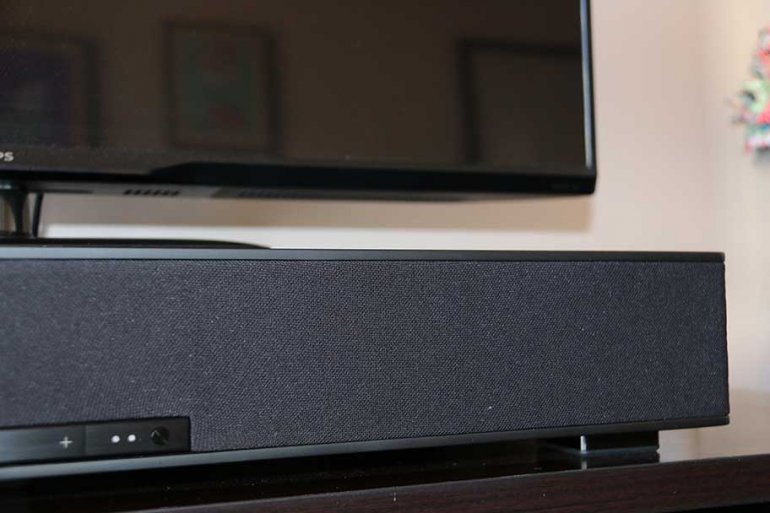 Do I Really Need One With Bluetooth?
Given that you're going to be pairing these with your TV, you might reasonably ask whether you actually need Bluetooth at all. After all, if you can afford one of these, then the chances are that you've already got one or more wireless speakers knocking around, which handle all your Bluetooth streaming needs. These soundbases are going to be connected directly into your TV, and so you should theoretically have to worry about wireless streaming at all.
The reality is a little bit more complicated. Put simply: you lose nothing by picking a sound base with Bluetooth. They don't add significantly to the cost, and it does mean that if you want to convert your home entertainment system into a single base with no additional speakers, you can quite easily set up things like Spotify to stream directly through them. Besides, these days Bluetooth is so ubiquitous and almost universally good – thanks to software advancements like aptX, which ensure dropout-free streaming – so it almost seems strange to go without.

What Is Wattage?
Excellent question. You'll find a full explanation in this article. Admittedly, the article is about how to match amps and speakers, which you won't need to do here, but it should give you a thorough understanding of what wattage is and how it works.