How much color do you like in your music? Do you like your bass to be fat, your mids to be warm, your soundstage to be wide as the hills? Or do you prefer no color at all, with an aggressively analytical sound that lets you hear music as the artist intended? If you do find yourself coming down on the latter side of that particular equation, then the JDS Labs Objective2 amplifier is what you need to be listening to. In this review, we break down the Objective2's sound, design, packaging and accessories, specs and more. To see how it stacks up, see our list of the best headphone amps.
 
Sound:
Concept
Before we actually get into what makes the JDS Labs Objective2 tick - and why you should absolutely buy one - we need to talk about the most mysterious figure in the world of audio: NwAvGuy. No one knows his real name. To this day, he and his blog remain entirely mysterious. The only things we know about him (if it is indeed a him) is that he lived somewhere in the Pacific Northwest, hence the name, and that he was one serious audio engineer. He's been AWOL since May 2012, but it hardly matters.
Whoever he was, or is, he left an enduring legacy in his open source amplifier design. The goal of his design was twofold, and very simple: create an aggressively neutral amplifier that rectified what he saw as the problems with many mainstream maps, and release it as an open source design so that anybody could have a go at making one. He made the design incredibly simple, creating it so that it could power just about any pair of headphones, within reason, and present almost zero noise while doing so.
It's an admirable goal. To the surprise of many, NwAvGuy didn't appear to want to profit off his design. Instead, he explicitly stated that he didn't want to. Many companies happily took up that goal, using the open source design as a base to further perfect the sound and deliver something that went beyond just a basic circuit board. One of these companies was the Illinois-based JDS Labs. We've reviewed their The Element amplifier before, and their version of NwAvGuy's design was the amp that preceded it. Not only have they rigidly adhered to his measurements and accuracy, but they've also gone out of their way to make an amp which has design that matches its audio quality.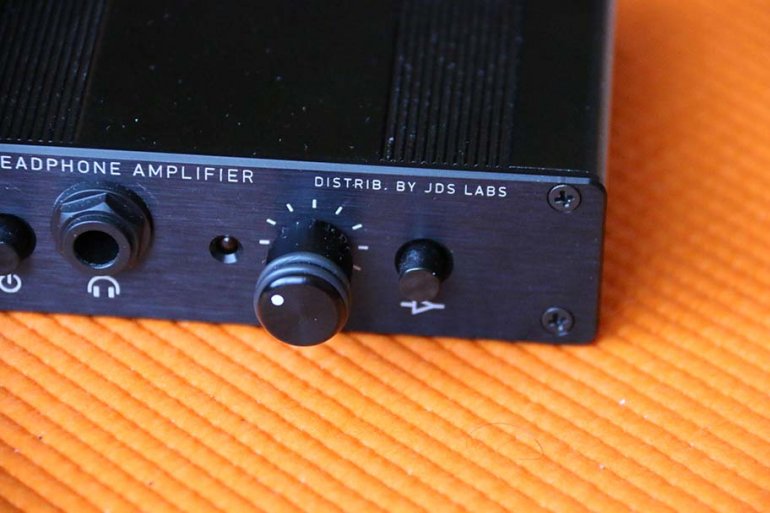 Neutrality
One of the things this particular amp design is famous for is not having any noise. Audio engineers talk about the noise floor, which is the low hiss of the circuits that you can hear if you turn an amplifier all the way up. The less noise there is, the 'blacker' the background, and the lower the noise floor. NwAvGuy's boast was that his amp had none. So, the first thing we did was find the most sensitive pair of in-ear-monitors we could, and see just how true that really was. We found someone with a pair of Unique Melody Miracle (sensitivity: 114dB – and do refer to this page if you're not sure what that is!). Then, with no music playing, we turned the amplifier volume all the way up.
Nothing. We listened for a full two minutes, in the quietest possible circumstances, and we couldn't hear a damn thing. There was zero hiss. It was an impressive demonstration of just how good this particular amplifier design is. In regular, less sensitive headphones, the backdrop was blacker than darkest space. Zero distortion. Nothing. Nada. Zippo. When music was actually playing, it was clear that the Objective2 had one of the most distinctive sound signatures we've ever heard. That is: it didn't have any. It was aggressively, almost obnoxiously neutral, refusing to colour the music in any way whatsoever. It was the absolute purest definition of the word amplifier, boosting the audio to acceptable volume levels in accordance with the attached headphones, and then getting out the way. It added absolutely nothing to the signal – which, compared with the deep black backdrop, meant that we were able to hear everything perfectly.
We are on record here at TMS as loving the sound of tube amps, which take the opposite approach and lather huge globs of warm, gooey peanut butter onto sound, fattening it up and smoothing it out. Even in solid-state amps, like the Sony TA-ZH1ES (full review here), we appreciate anything that sharpens and colors the sound, even a little. It was quite startling for an amplifier to absolutely refuse to do it. And yes, we enjoyed the experience. We quickly found it was a lot of fun to run through our headphone locker and test our existing models out, comparing them with our impressions from other amplifiers. Nothing revealed their character more; if they were deficient in one area, the Objective2 was absolutely merciless in exposing them. While we didn't have any major wobblies – because, come on, our ears aren't that bad – it was interesting to hear new elements of how the headphones handled sound.
 
Testing the Objective2 with the Focal Utopia
And one of the things that was a real pleasure was to put headphones like the Focal Utopia (full review) through the Objective2. Nothing made these headphones – which, in our opinion, are the best on the planet right now – shine more. Is it wrong for us to vastly prefer the O2 to something like the $4,399 PrimaLuna DiaLogue HP amp? Don't get us wrong, we adore that one, but for everyday use, there's no question. The O2 was a consummate performer.
Its sound is also its biggest weakness. Part of the fun of a headphone amp is getting to see how it colors your music, and how it changes it – sometimes in ways that are unexpected or surprising. Very obviously, that's not going to happen here. As such, you should be wary of getting this amp if you do want to add any sort of character to the sound coming out of your headphones. This is definitely an amp for a select group of people, rather than everyone. It's functional enough, but it doesn't have the versatility of other amps (there's no DAC, or preamp functionality), meaning that if a completely neutral sound doesn't appeal to you, you may tire of this amp quickly. Us? We loved it. It's definitely not going to be for everyone, but we revelled in just how much of a success it made of achieving its goal. It's the very definition of reference-grade, a breathtaking audio experience that shows off one really, really good trick. Bravo.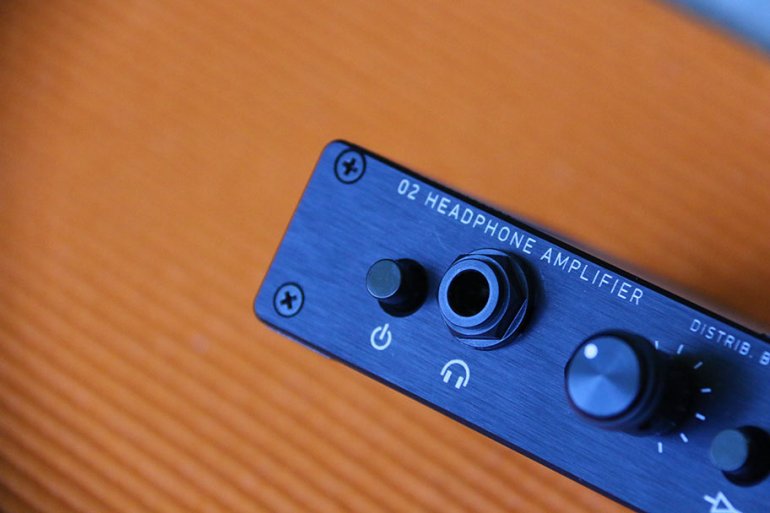 Design:
Looks and Build Quality
At first glance, it looks utilitarian, perhaps even a little sterile. It's a simple, black metal box, with stencilled writing, zero logos, and chunky controls. But hold it in the hand, and you'll quickly realise that it's very well-built. The construction is sturdy and robust, with pleasing textures on the metal. It's not going to win any beauty contests, but we get the feeling you could happily drop this on the floor without too much trouble. And as you can imagine, due to its open source nature, it shares a virtually identical design with amplifiers like the Mayflower Electronics Objective2 (full review here).
Other than that, there's very little to report, in terms of design. It's functional, clean, and it works. While the industrial look may not appeal to some, we rather enjoyed it – as you're about to read, it works perfectly with the type of sound this amplifier puts out. It's very similar to their ODAC unit, so much so that we quite comfortably set one on top of the other, and we'd be happy to have this amp permanently in our collection. JDS Labs offers a solid two-year transferable warranty when you buy one of these, which is perfectly acceptable.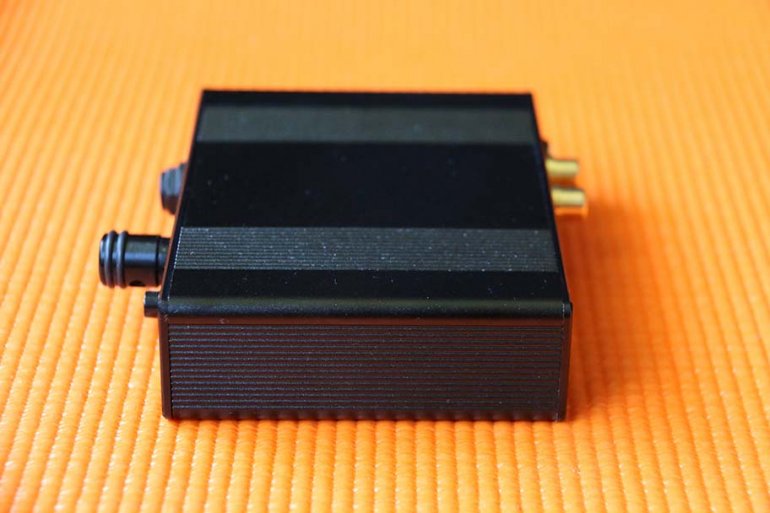 Inputs and Outputs
The controls on the front and back are clearly labelled, and easy to use. There's a power switch, a standard 6.3mm headphone jack, a high-low gain switch, and a protruding volume knob. Round the back, a simple pair of analogue RCA inputs, and a power jack. If we have one criticism, it's the volume knob: it works fine, but protrudes just a little too far for our liking. However, that's a very minor nitpick: for the most part, the design works very well indeed. We even like the product name on the front, which marks this out as an "02 Headphone Amplifier - Distrib. By JDS Labs". NwAvGuy's name may not be on the housing, but this small nod towards the fact that JDS didn't create the circuit blueprints is a nice touch.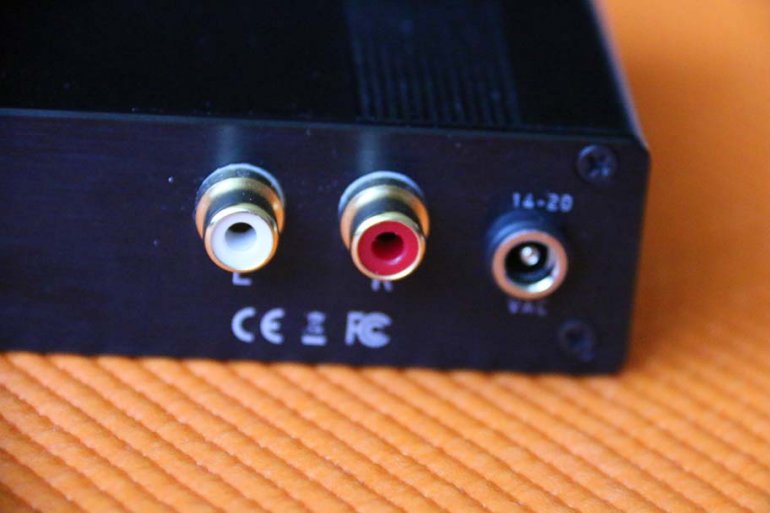 Accessories & Packaging:
On one hand, the packaging for this amplifier is basic as hell. It comes in a simple cardboard box, with a couple of business-card-sized pieces of paper doubling as instructions. Really, that's it. But in a stroke of weird genius, JDS Labs have sealed the amp in a silver packet, reminding us of how high-end computer components like hard drives are packaged. It's a small thing, but it adds to the idea that you're buying a piece of equipment that has been extensively tested – something which, admittedly, the company is known for. We really liked it, especially since we're all about the full experience. Accessories wise, you get very little – but then, very little is needed. You get a small set of rubber feet that stick onto the bottom of the amp, and a basic wall wart with power cable. All very functional and unsurprising.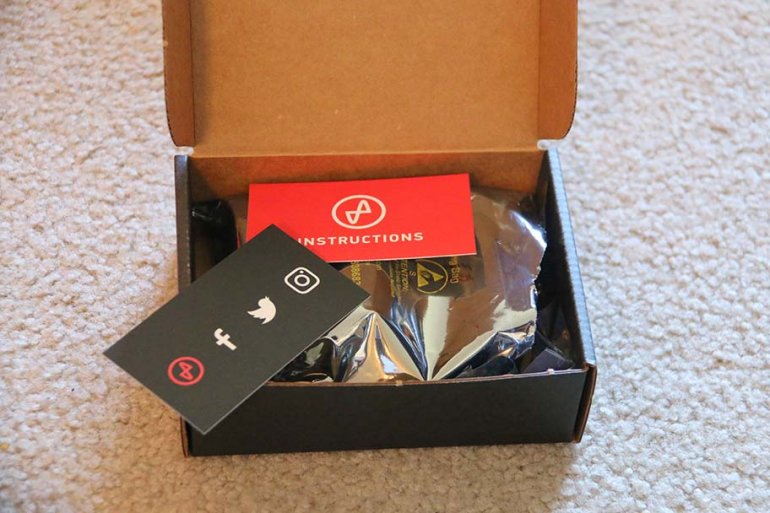 What We Like:
The JDS Labs Objective2 has the lowest noise levels of any amp we've heard, Offering incredibly neutral sound.
The amp has solid build quality and construction.
​The design, while not exactly unique, works very well.
 
What We Don't:
The JDS Labs Objective2 is definitely not for everyone, especially those who prefer warmer sound.
The amp lacks a built-in DAC, and doesn't have preamp functionality, which may turn some people off.
​There aren't a ton of accessories in the package.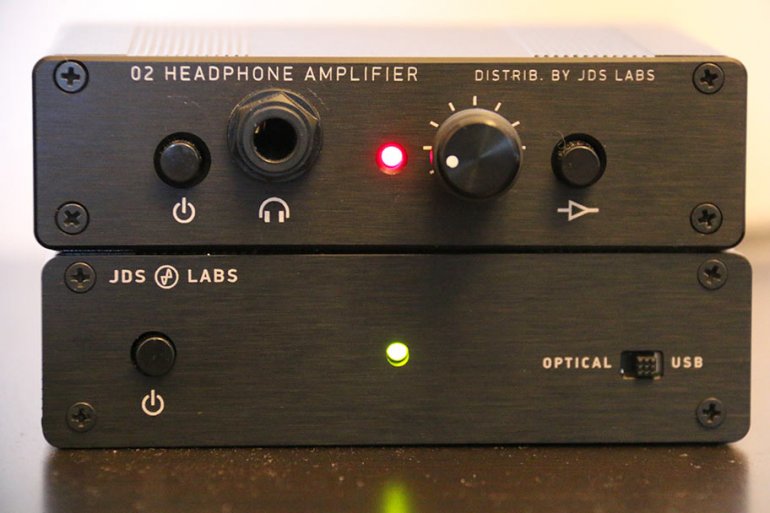 Comparison Table:
*RHI = Recommended Headphone Impedance
**WPC = Watts Per Channel
***DAC = Digital-to-Analog Converter
Want Even More Master Switch? Sign Up For Our Weekly Newsletter!
 
The Competition:
What better alternative to the Objective2 than…another Objective2! The Mayflower Electronics Objective2, is functionally identical to the one from JDS Labs, down to the construction. It offers the same point blank neutral sound, and the same low noise floor, creating a nearly identical experience. The downsides? You don't get the twin RCA inputs, and JDS have a much more solid reputation than Mayflower. Our take? If you really can't afford the extra thirty bucks, this will suit you fine. But if you can, JDS are the ones to go for.
Then there's the FiiO A5. A slightly different beast to the Objective2, FiiO's pocket powerhouse nonetheless offers clean, clear sound in a very solid design, with the added benefit of being highly portable. It was versatile enough to make it onto our list of the best headphone amps of this year, and it's an easy choice if you want neutrality with portability - something the O2 can't do. In our review, we said: "If you're the type of person who continually removes your phone from your pocket, probably not. It'll get in the way, despite its excellent design. But if you're the kind of person who enjoys things like DJ mixes or podcasts, or aren't too fussed about leaving your phone in a bag or purse, then hell yes. Hell yes. The excellent sound quality and instant, crisp boost to your music will be well worth it, and at this price - $130 on Amazon [identical to the Objective2]- it's almost a no brainer."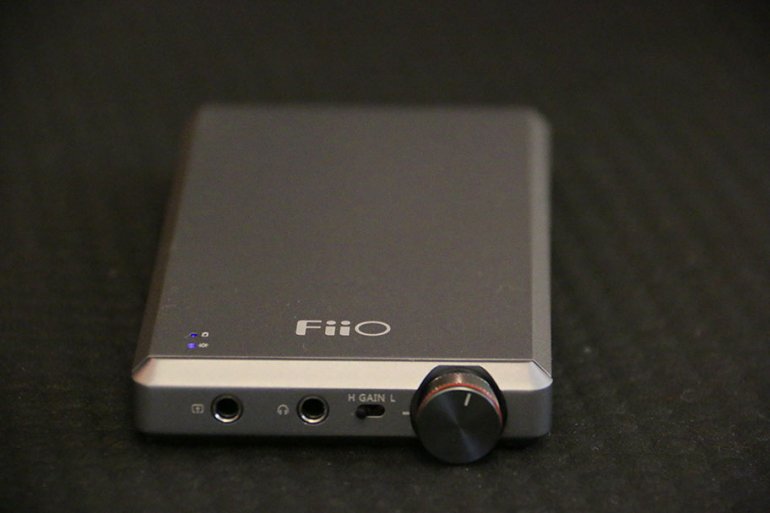 Ready to spend a little more? Want some added functionality? Go for the iFi Audio Nano iDSD. It not only packs a powerful headphone amplifier into its tiny frame, but it also offers a very reasonable digital-to-analogue converter, making it an all-in-one solution. Products from this company can sometimes be a little clumsy in design and labelling, and their shape definitely isn't for everyone, but we really like it
One of the issues we noted with the Objective2 is that it doesn't come with a DAC. Fortunately, there is a solution for that, and it's provided by JDS Labs themselves. The Objective2+ODAC REV B might have a colicky name, and it might cost more than the Objective2 ($279 to the latter's $129) but it does offer a brilliant converter, and is a very good all-in-one solution for the desktop.
The Objective2's is proof that sometimes, all you need to do to succeed in life is do one thing really well. Just ask Michael Buffer, or Stephen Gostkowski. When you think about it, it's actually pretty surprising that it pulled it off. For an amp to offer absolutely zero noise during operation – and we do mean zero – and provide no character of any kind while audio is playing, is damn difficult. Actually putting such an amp out onto the market, and doing it in such a way that it's a pleasure to use takes even more skill. Fortunately, JDS Labs have proven that they can do it, both in terms of remaining faithful to the original blueprint of the amp, and to actually making something that people want to use. It may not have the versatility or adaptability of other amps, but if you value music in its purest form, and if you love the idea of hearing nothing but what the artist originally intended you to hear, then you are going to adore this one. It's an essential purchase.
See the JDS Labs Objective2 See the Best Headphone Amps
Learn More About Personal Audio