New York's Master & Dynamic remain one of the most underrated headphone companies around. They produce some absolutely phenomenal gear – such as the wireless MW50s – and are constantly trying to straddle the line between audio quality and high fashion. So, when we recently got a chance to look back at their MH40 over-ears, first released in 2014, we didn't hesitate. In this review, we break down MH40's sound, design, comfort and fit, packaging and accessories, specs and more. To see alternatives, read our list of the best high-end headphones.
 
Sound:
Neutrality and Soundstage
The overall impression of the Master & Dynamic's MH40 headphones is one of tight, balanced neutrality. Nothing feels overdone. No part of the frequency spectrum feels like it's pushing for attention, or threatening to needle at your ears. This is a sound that has been carefully tuned, with attention paid to each individual element. As a result, you get some terrific detail in the high-end, with precise dynamics that give you a strong sense of what's happening, and where.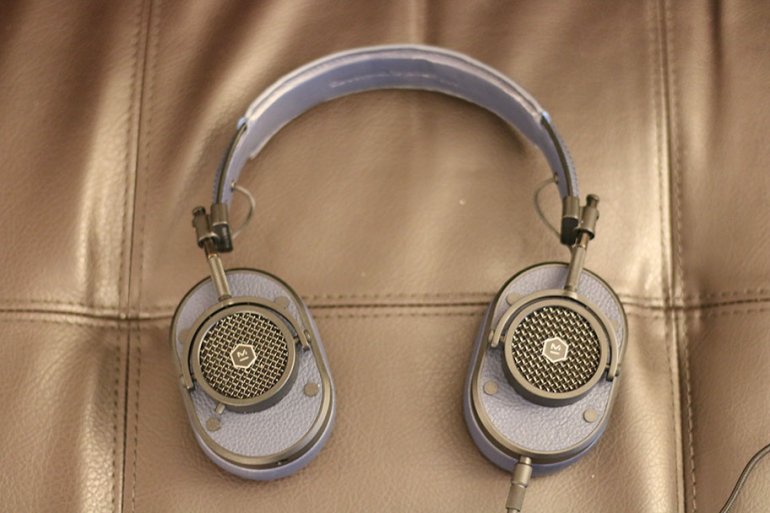 Listening a little closer, the soundstage really impressed us. It felt a lot wider than it had any right to be. These aren't open-back headphones, despite the appearance of the outer grille, so we weren't expecting to have positioning as good as this. But it felt like there was an entire orchestra around our head, and that we were able to pick out the position of each individual instrument. It's never going to beat something like the AUDEZE LCD-4 for this – although at about a tenth of the price, you wouldn't expect it to. But it gives a more than capable account of itself, delivering a soundstage that we struggle to find comparisons with. Especially for the money you pay for these.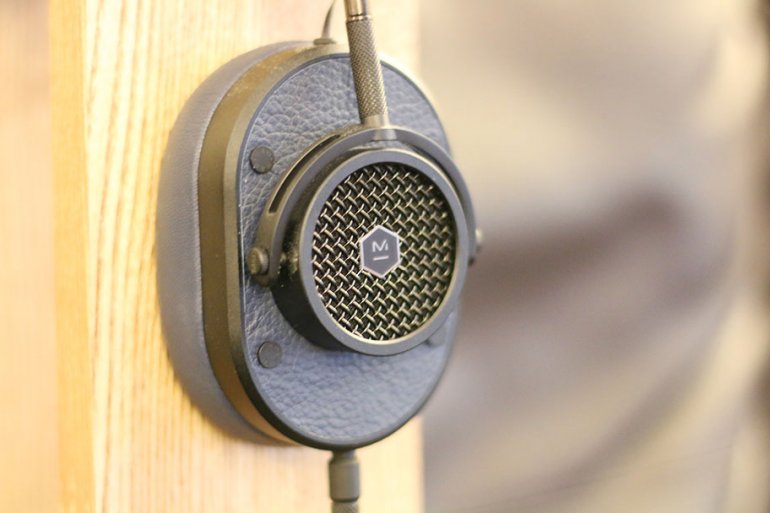 Low-End (Bass)
We also want to talk about the low end a little. Perhaps it's the design, but we didn't have high hopes here. Even taking that into account, it blew us away. The bass was neat and compact, never overstepping the mark, but with a pleasant feeling of weight and fullness. The 45mm neodymium dynamic drivers aren't oversized, and they're not made of anything that you'd expect to deliver better than average bass, but they really do pull it off. It must be said that all of this is helped along by some excellent isolation. While we do have our issues with the comfort levels of these cans (which we till talk about shortly) there's no question that they separated us from the outside world. The lambskin leather cups create a formidable barrier between you and any noise, and really give the audio quality room to shine. You know what the sound reminded us of? The MEZE 99 Classics (full review here). It's a little less fun perhaps – the MEZEs are far more biased in favour of powerful bass, and less focused on neutrality (and cheaper, at $309). But it feels like they are distant cousins – like they spring from the same ideas. While the MH40s are a polo-necked industrial designer to the 99 Classics' bearded barrel-chested woodworker, they've both got splendid singing voices - once you fill them with enough good booze.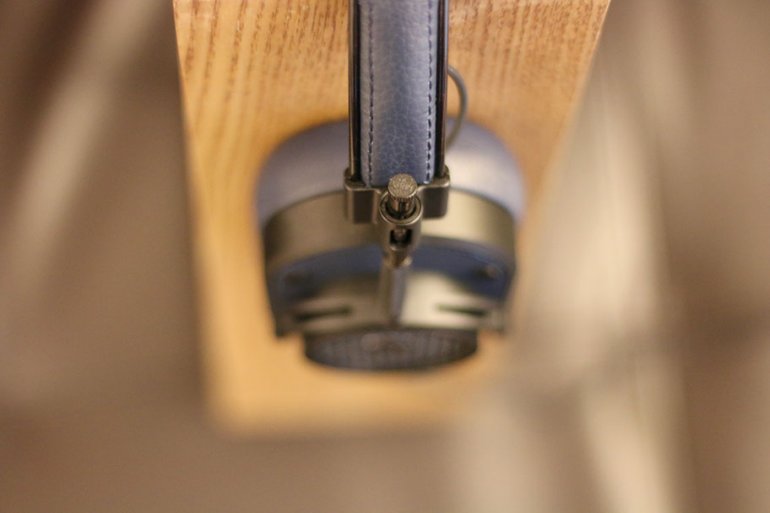 Design:
Looks and Build Quality
Here's the thing about the MH40s. They kind of reminded us of an old iPhone. Compare something like the newly released iPhone X with, say, an iPhone 6. They possess the same basic DNA, in terms of design. But however advanced the 6 felt at the time, there's no question that it hasn't aged very well. The same could be said of these headphones. They're three years old now, and it definitely shows. They have all the basic elements that made the design of the smaller, more compact MW50s so special, but it's very clear that they were a step in a larger design process. And right now, the design – while being perfectly acceptable, and functional – just isn't that inspiring.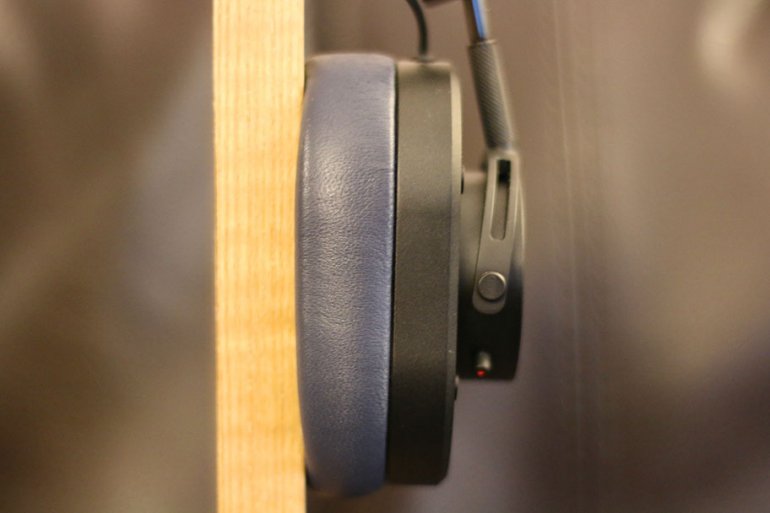 For one thing, the shape feels really strange. The combination of the ovular inner housing with the circular outer housing jars the eye a little bit. It looks a little too industrial, a little too close to a piece of machinery in a factory. The MW50s are ovular, too, but it's a far more restrained and elegant design. These look like elephant ears. It's an impression that isn't helped along by the bars that allow you to adjust the height, to help you get a comfy fit. Not only do they slide out of the actual brackets they are seated in, sticking up like soldiers standing at attention, but they actually have numbers written on them. Useful it may be, but it brings to mind a particularly unsexy barometer. And then you have the connecting wires, which sprout from the left and right housings before diving back into the headband. In the MW50, these were present, but didn't stick out nearly as much. The whole design feels awkward: a collection of individual bits, sandwiched together in the hope that something good would come out of it. The fact that something did – we really can't emphasise enough just how good the MW50s are – doesn't change the fact that, in design terms, these headphones are inferior to quite a few models on the market. That includes direct competitors like the OPPO PM-3 which, while slightly dull, manage to present a coherent image. Those are slightly pricier than the MH40s, at $409 (at the time of writing) to the latter's $380.
That's not to say everything is a negative. After all, simply because a collection of elements hasn't got comfortable with itself yet doesn't mean that it's bad. We do like the attention to detail, the finely milled grille on the outside of each housing, the knurled effect on the height bar. The headband, while slim, is covered in genuine leather, as are the cups. The headphones feel weighty and substantial in the hand - the rivets firm and secure.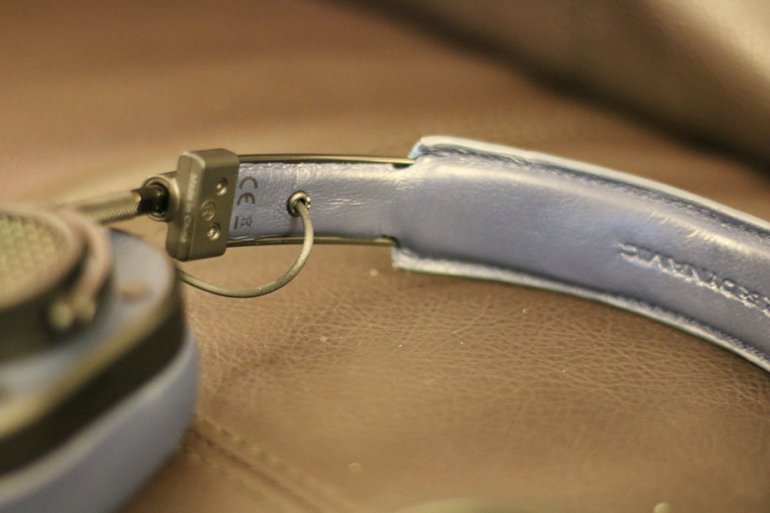 Controls
There is also at least one genuinely clever feature here – one which we haven't really seen replicated anywhere else. On the outside of the right housing, there's a red-tipped button. It's nicely clicky, easy to find without looking, and mutes the audio when pushed. It's such a simple thing, but it means you don't have to remove the headphones when talking to someone. It's a feature that remained virtually unchanged on the MW50, and it isn't hard to see why. And building on that: it's a little difficult to give the MH40s too much stick for their design. After all, evaluated by the standards of the time – in the days of 2014, when Western governments around the world weren't crumbling in a fit of total insanity – it was probably quite forward thinking. But ultimately, it just hasn't stood up.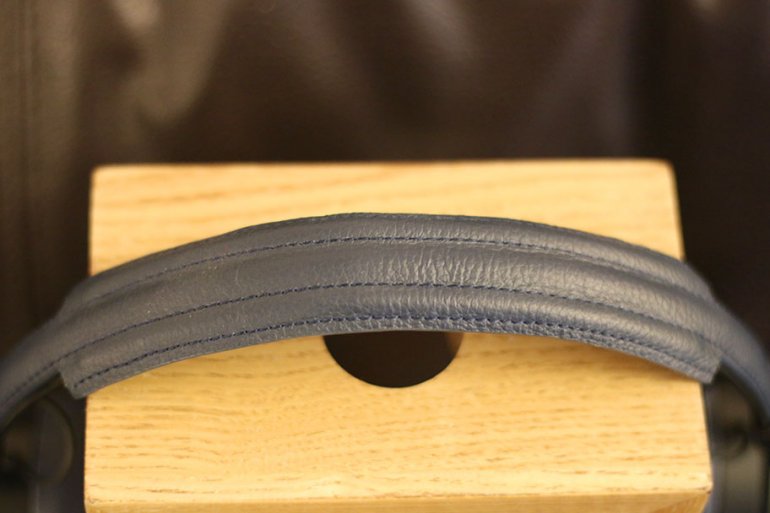 Comfort & Fit:
It's not just the design which raises eyebrows. It's the comfort and fit, too. Put simply: it's not nearly as good as it should be. The oval-shaped of the cups might look good, but it's not quite as comfortable as we'd like. The cups feel just a little bit too small; there's no pinching of any sensitive ear-tips, but all the same, you never actually get that miraculous feeling of forgetting that you're wearing headphones. Something like the Bowers & Wilkins P7 (full review here) absolutely nailed this: a combination of perfect clamping pressure and luxurious materials. These…don't quite have it. They may be lambskin leather on the inside, but they feel awkward when you have them on.
You can certainly wear them for a few hours without any significant problems. They aren't overly heavy, at 12.7 ounces, but you'll most likely start getting uncomfortable after a couple of hours. And again: it just feels like these were a step in a larger design aesthetic. Whether you want to revisit that is up to you – and based on how these things sound, you might very well consider it.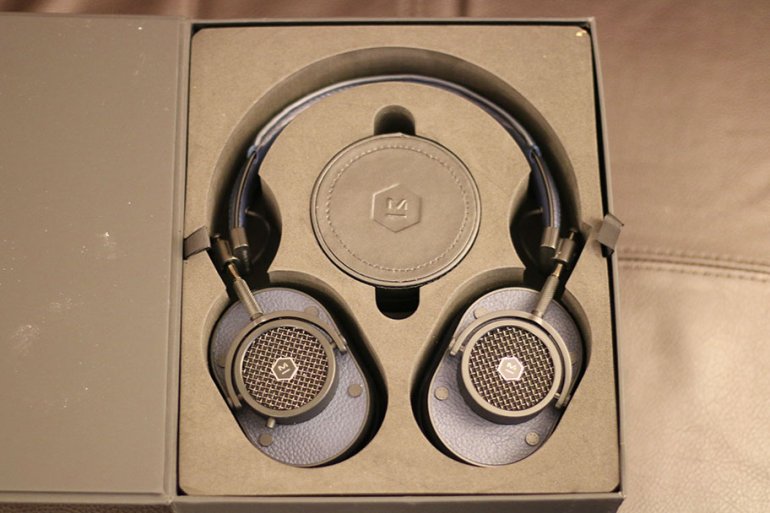 Accessories & Packaging:
The accessories are absolutely spendid. The only other company that we've ever seen come close to what they can do are Audioquest, whose Nighthawk Carbons really knocked the accessories out of the park (full review here). But those almost double the price of these, and the MH40 has no right to have accessories as cool as it does.
Let's start with the cables. You get two of them, and they are of absolutely phenomenal quality: braided, flexible, tangle free. One of them is a 4' cable with an in-line remote and microphone, and the other is a 6'6" cable designed for static listening, which comes with an included 6.3mm jack. Both the cables look and feel premium, and it helps that they are stored in what we've come to call the snuff box: a stiff, black cylinder that you'll want to hang onto. All that pales in comparison to what must be one of the finest headphone carry cases in existence: a thick, black, canvas case with a snap-shut magnetic closure and the company logo discreetly embossed on the fabric. A cute little pouch inside has room for all your cables. If there's anything about their headphones that we hope M&D never lose, it's this case. It's absolutely unimprovable. And plenty of manufacturers now do something similar. The Beyerdynamic Aventho Wireless may have been a dud pair of headphones (seriously, don't buy them - they suck) but their canvas case was excellent.
If we had one gripe, it's with the in-line controls on the 4' cable. The control unit is cylindrical, with the buttons sitting flush against the surface, and despite slightly raised ridges between them, they are just too hard to locate with a flailing thumb. This is a definite design misstep, and it became increasingly annoying as time wore on. However: it's a minor point, and there's no question in our minds that nobody does accessories like M&D. Even the packaging feels splendid: a flip-top black box, with a foam insert that isn't so much about holding the headphones and snuffbox, as it is about presenting them. Top marks here.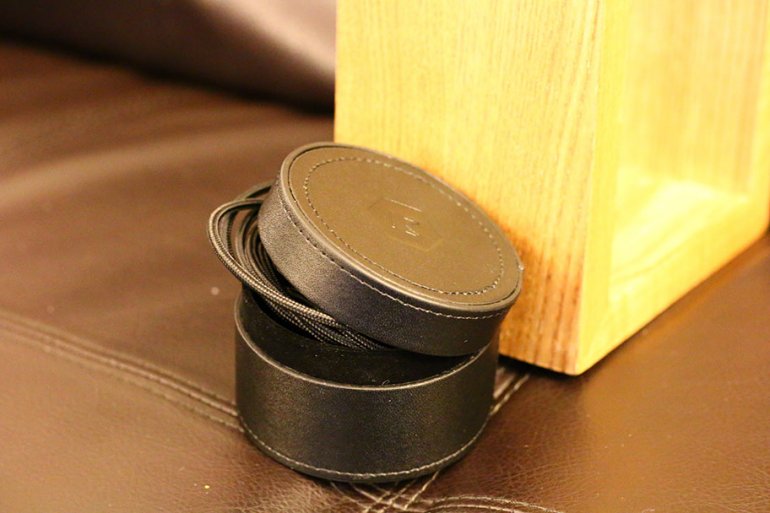 What We Like:
The Master & Dynamic MH40s deliver solid sound quality with great bass.
They have superb isolation, which really helps the overall audio quality.
​The accessories for the headphones are luxurious, and far better than they need to be.
 
What We Don't:
The design of the MH40s is a touch industrial, and didn't quite work for us.
The in-line controls on the headphone cables aren't great.
​The headphones are a little old now, and there are better models available.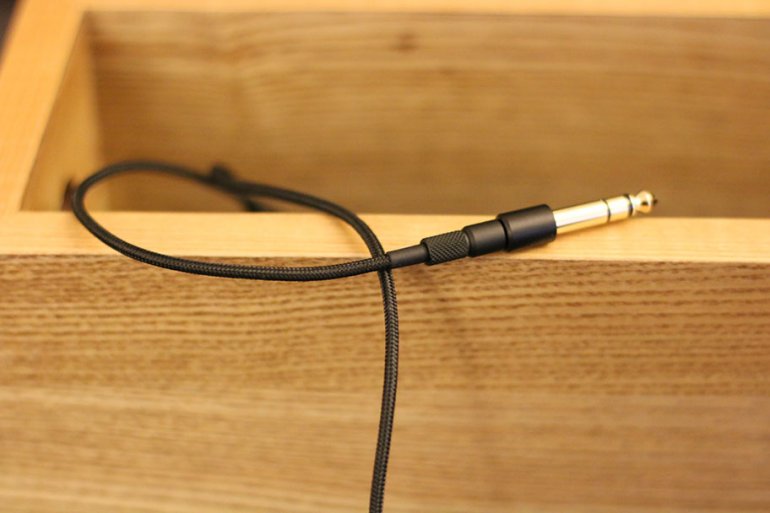 Comparison Table:
Need help breaking down this table? Check out our full guide to headphone specs!
Want Even More Master Switch? Sign Up For Our Weekly Newsletter!
 
The Competition:
The OPPO PM-3 headphones are probably the closest competition the MH40s have. We've never quite understood why the PM-3s are so popular among audiophiles. Yes, they do sound good – occasionally very good – and the fact that you can get planar magnetic tech for under $400 is still remarkable. But they've never struck us as must-buys. Plus, the design is dull as ditchwater. They look like something an accountant would buy. Say what you like about the MH40s, but at least they are eye-catching, and feel like they're making an effort. 
Then there are the Bowers & Wilkins P7 headphones. They deliver smooth, silky sound quality and absolutely phenomenal build and comfort. In fact, they are so good that we routinely recommend them above their more expensive P9 sibling. B&W struck gold with this one, and it's made its mark as a worthy alternative to the M&D range. When they came out, they were significantly more expensive than the MH40s, but now their price has dropped considerably: $295, to $380 for the MH40s. There's also a newer (and pricier) version, called the PX.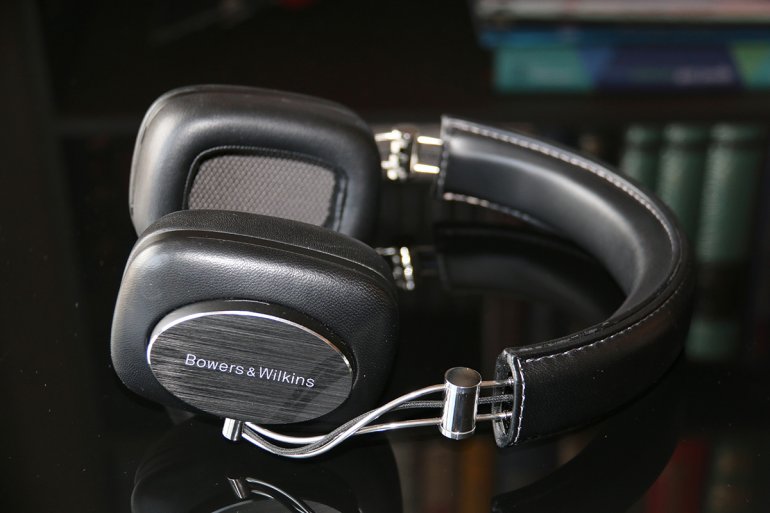 It's also worth mention the Bose Quietcomfort 35 II. The older QC25s are the most common comparison for the MH40s, but we think it's time for an update. So did Bose: their wireless cans offer incredible noise-cancelation, and integration with Google Assistant. We think the sound of the MH40s is far superior, however. So, you should go for those if that's what's important to you.  Note that the Bose cans are slightly cheaper (and wireless) at $349.
Finally, it's worth talking about what Master and Dynamic have done since the release of this product. It's no longer their flagship; it was first surpassed by the wireless MW50s, and then the amazing MW60 headphones. While those are much pricier, at $549, they are absolutely the version two the MH40s needed, with much better looks and sound.
And on that note: If you're the kind of person to always own the latest phone, to constantly upgrade your console, then these are going to drive you insane. In 2014, allowances could be forgiven for the design; this year, it's one of the uglier headphones out there, with elements that just don't work together, no matter how hard you squint. We've gone on and on about how these felt like a design step towards the almost-perfect MW50s, but they really do. And you may not be willing to settle for an imperfect version of something from three years ago. They remain an interesting artefact from a bygone era – yes, we do realise it was only three years ago – a grandpa of a headphone that still knows how to teach the youngins some old tricks.
Learn More About Headphones