Turtle Beach Elite Atlas ($90)
Wireless: No
Connection: 3.5mm
Sensitivity: Unknown
What We Like: Amazing gaming audio, great comfort, excellent value.
What We Don't: Not great for music or movies, awkward volume controls.
In the world of gaming audio, words like alpha, ultimate, elite get thrown around more readily than insults in Gordan Ramsay's kitchen. Today, we're going to unpack a set of Turtle Beach's Elite Atlas gaming headset to find out if it deserves the name. With their universal connection and subtle-yet-deliberate design, the Elite Atlas aim to appeal to serious gamers while remaining affordable. In this review, we break down the Turtle Beach Elite Atlas' sound, design, comfort and fit, packaging and accessories, specs, and more. To find out how they stack up, check out our list of the best gaming headsets.
 
Sound
High-End (Treble) and Mids
We expected that the Turtle Beach Elite Atlas would pack a punch thanks to its heavy-duty 50mm dynamic drivers, but we weren't expecting 12 rounds with Rocky. Our first test left us absolutely blown away by the range and balance of the Elite's soundstage. The highs were scintillating, handled delicately, and exquisitely balanced. The details we were able to pick out were insane. It felt like each in-game aspect was perfectly positioned, and we were able to appreciate nuanced details of the sound that would go unnoticed on most similarly priced headsets.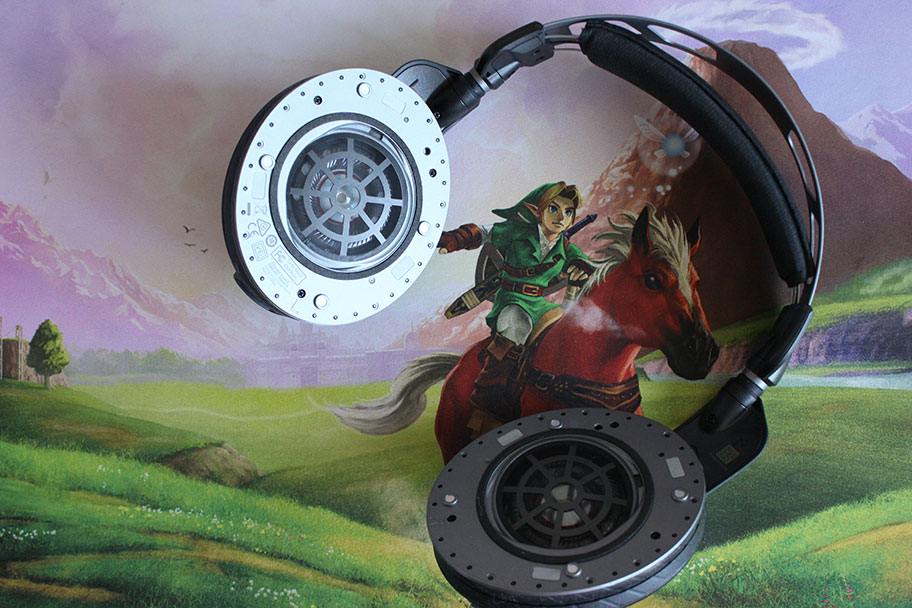 The soundstage is well-tuned to let the mids and highs carry detail, resulting in astonishing spatial awareness and easy-to-track positional sounds. If you want that edge in Fortnite or Call of Duty, the Turtle Beach Elite Atlas are designed to deliver it. You can hear even the slightest of footsteps and gunshots, knowing exactly where they are coming from. This is one of the cleanest positional experiences we've gotten from a set of cans—approaching even the vaunted levels of the Audeze Mobius (full review here) —and we were extremely happy with it. For reference, the Mobius costs $419 - significantly more than the $90 Turtle Beach headset.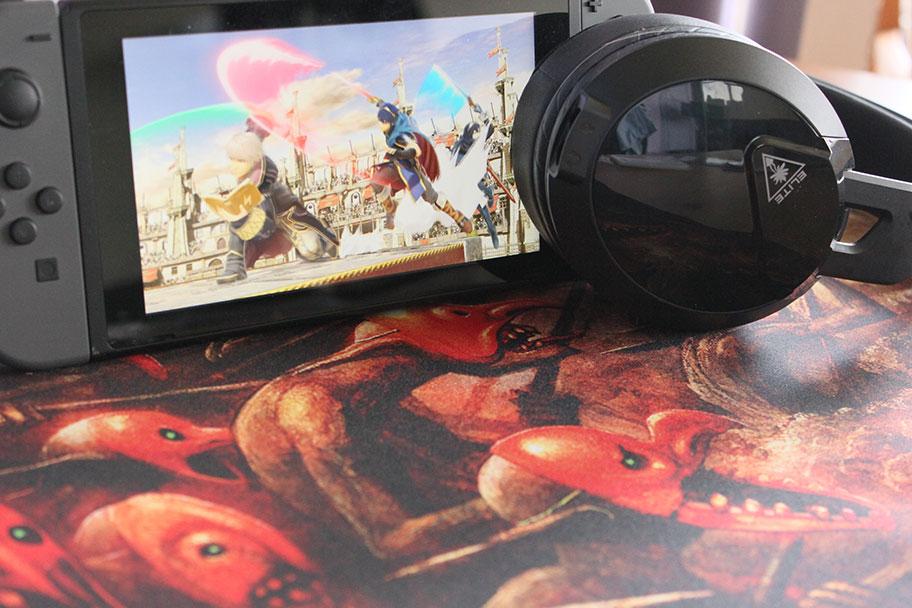 Low-End (Bass)
It's sadly fitting that, after hyping the highs and mids, our opinion on the Elites gets lowered by the lows. We want to own up to some personal bias before getting too deep into our opinions of the low-end. We like a commanding and immersive bass and will take as much as possible before it gets muddy. We do have to say that we found the bass on the Elite Atlas to be pretty anemic and underwhelming. Don't get us wrong, the lows still sound clear, and are balanced well. But while explosions and rumbles are well-produced, they don't feel super impressive or immersive. This isn't a failing in the product, so much as a difference in taste. In fact, the Elites were designed to provide this exact experience. Like the Logitech G533, the Elites' soundstage is intentionally tailored for a professional gaming experience. The milder low-end keeps detail high and the overall gaming experience quite sterile. Where this becomes a problem for us was in our multimedia testing.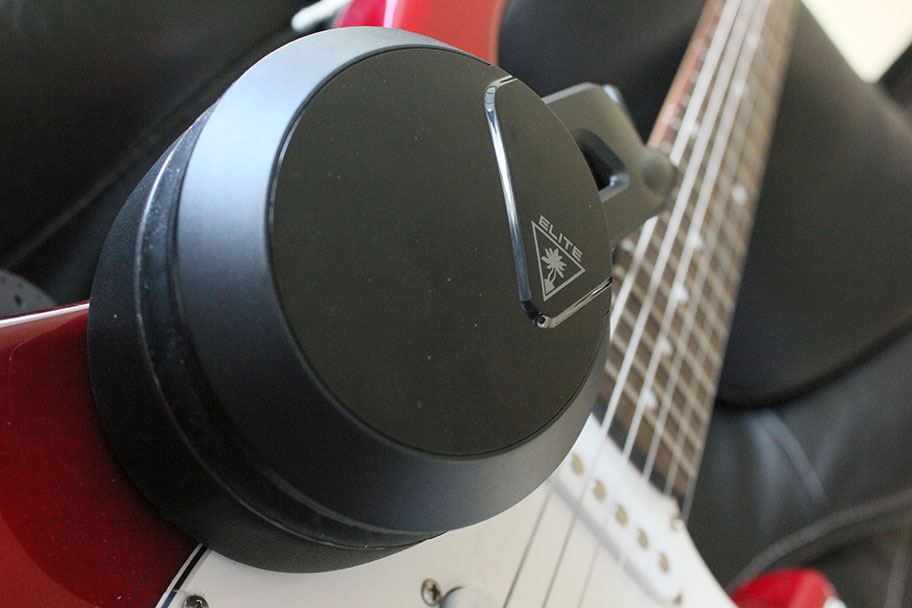 When conducting our music tests, we found the major drawback in the Turtle Beach Elite Atlas. They do a great job handling tracks with lighter bass - plucky guitar riffs and string instruments sounded absurdly good on this headset, better even than the HyperX Cloud MIXES - but hip-hop and bass-heavy pop songs sounded pale and weak. Barring the feel of the music, the detail in the audio was still extremely high. Wearing the Elites, you can easily pick out sounds and notes you may have never noticed were in the mix before. While testing with movies, we chose Netflix's Polar, for its roaring action scenes and quiet dialogue-heavy interludes. While the Elites held up, we still felt they were a lackluster multimedia headset, more finely tuned to quality gaming.
 
Mic Quality
The detachable mic that comes with the Elite Atlas works exceptionally well. The sound quality is crisp, clean, and even. The pop filter is unobtrusive - nestled in the inner head of the mic - and does great work considering its size. The mic's arm is quite flexible and incredibly easy to place. During our testing we found the mic to be as easy to position and as clear as the much higher-priced SteelSeries Arctis Pro. Further, the 3.5mm connection means this headset is easily used with most cell phones, and we're happy to report it was excellent during the calls we put our friends through while testing.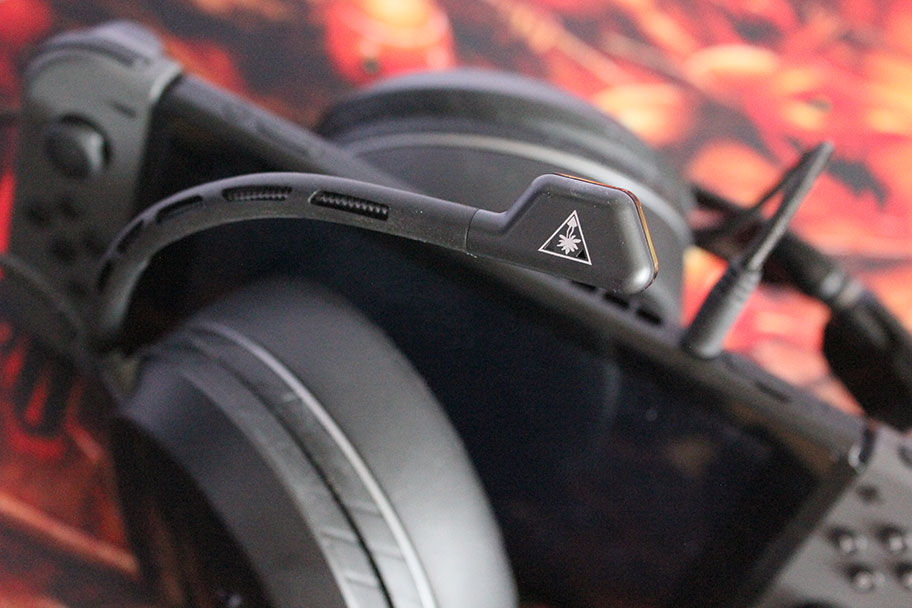 Surround Sound
It's possible that you might be turned off by paying almost $100 for a set of cans without some form of digital surround sound. You'll certainly find it in other models; it's one of the things Logitech G933 Artemis Spectrums does really well with their more standard Dolby 7.1 option, and one of the things that the Turtle Beach's don't seem to take advantage of at first glance. That being said, surround sound can be a bit of a gimmick for gaming headsets, and we were so happy with the in-game sound quality and positional experience of the Elite Atlas that we didn't miss the Dolby inclusion at all. Also, if you really need it, the Elite Atlas do offer a digital surround sound experience in the form of Microsoft's Windows Sonic. This is free software available for the Xbox One and Windows machines running Windows 10.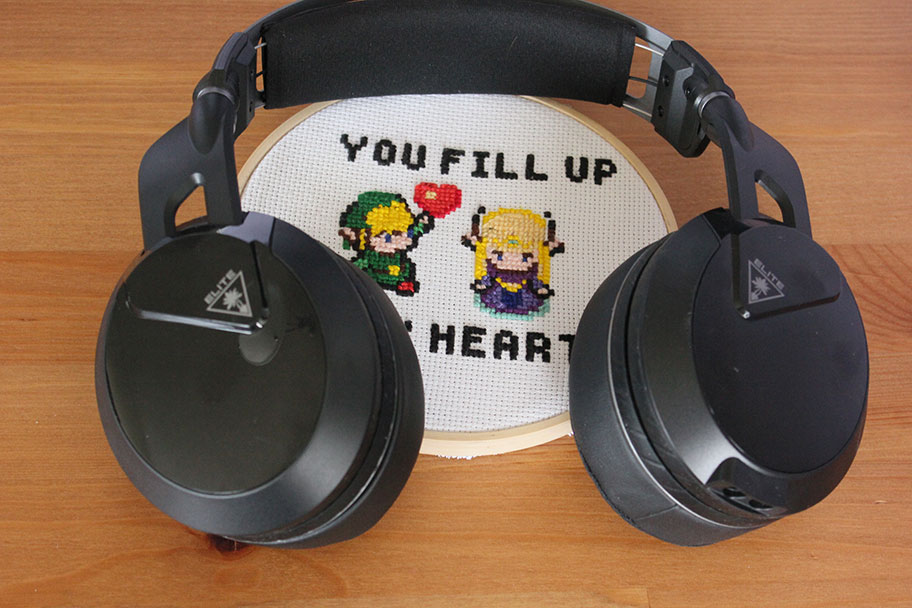 Design
Looks and Build Quality
Turtle Beach did an excellent job executing the Elite Atlas' design. We really dig the understated and sleek look they went for on these cans. Styling is minimalistic, and the focus on comfort paramount. The all-black exterior with minor grey accents is a refreshing direction to take a gaming headset - these cans are light on the frills that make stereotypical gaming headsets gaudy. That being said, these are still very much a gaming headset and even with the mic detached, the aesthetic and size of these cans scream "streamer". If you're wearing these on the subway, you're not going to blend in with your fellow commuters. And we do have some grips: our biggest gripe is the shiny plastic used on the earcups. While they're both removable and customizable, these shiny plastic earcup covers look and feel cheap, detracting from the otherwise excellent design of the headset.
It's rare for a $100 headset to be both beautifully designed and solidly engineered, but we're happy to announce that the Elite Atlas managed just that. The metal headband that forms the core of this headset is durable, solid, and appropriately flexible, doing a great job of anchoring the headset's hard plastics and giving them a more premium feel. The floating inner band offers an adjustable fit that's quite comfortable. This design is very close to the Hyper X's Cloud Revolver S model, which - seeing as it topped our roundup of Best Gaming Headsets - is a good thing. While we wouldn't recommend dropping or twisting this headset with any real intent to wound, we did find the Elites pretty durable and held up to regular use.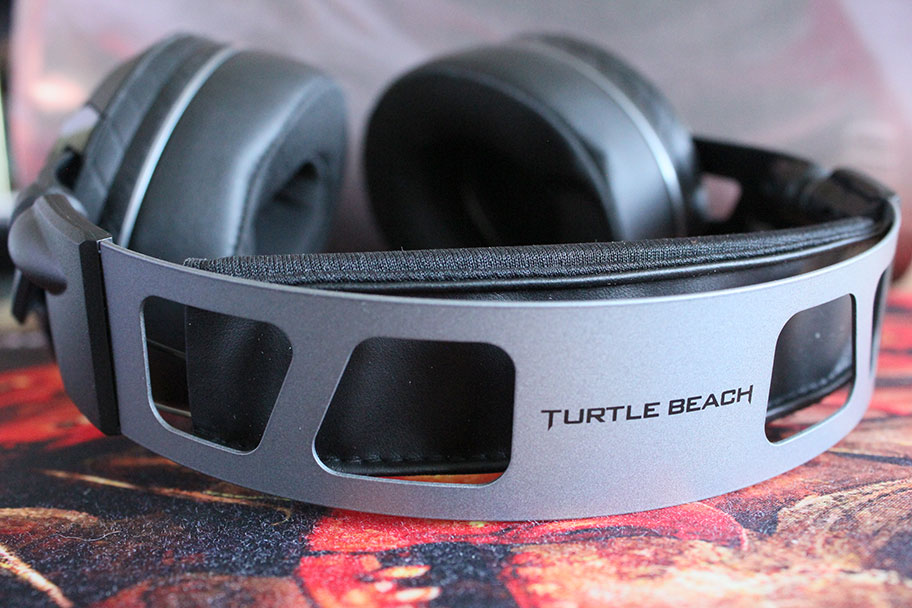 Cables
The braided 3.5mm cables that connect the Elite Atlas to your PC, Switch, Xbox, PS4, and everything in between are quite high-quality and as you'll read a little later in the article, impressed us out of the box. The cable is much higher quality than the one found on the Corsair HS50s, and is importantly detachable. The cable exits out of the bottom of the Elites' left earcup and runs down your left shoulder and chest.
By default, the cord is short, forcing you to be pretty close to your device. However, this is solved by the extension that comes with the headset. Once plugged in to the extension, you have tons of slack to move around, which also means you have tons of extra cord to run over with your wheelie chair - although the long cord is great for when you're gaming on your docked Switch. The braided material is quite loud when scratching against your clothes, and can be audible inside the headset if you're moving around a lot. We assume Turtle Beach is aware of this design "flaw" and is just giving us all another reason to game in our underwear.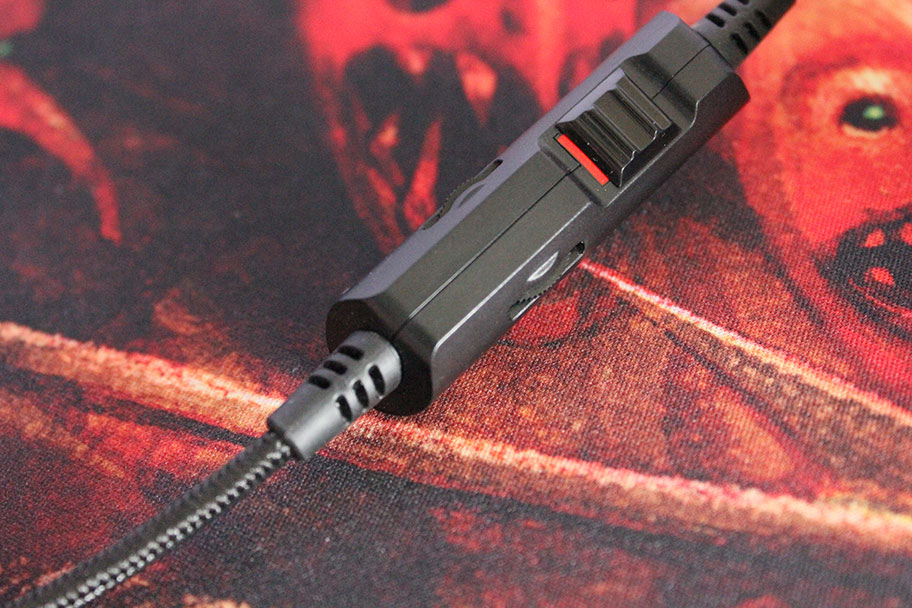 Controls
There's something to be said about simplicity and fewer options can be a refreshing change in the gaming world. On paper, the Elite Atlas' single knob with the dual-sided volume wheel and mic-mute switch is about as simple as it gets, but it's not perfect. The active mic with the mute toggle doesn't bother us - it works well and is easy to use on the fly. It's the volume that can be a bit tricky. The dual sided roller means you never quite know where you are without spinning it. This means that micro adjustments are more or less impossible, and you need to either blast your ears or mute your game to change the volume with the slider. Our solution was to max it on the headset and use the hotkey for our PC volume to make small adjustments. This obviously isn't ideal, but it's a small annoyance we are willing to put up with to use this headset.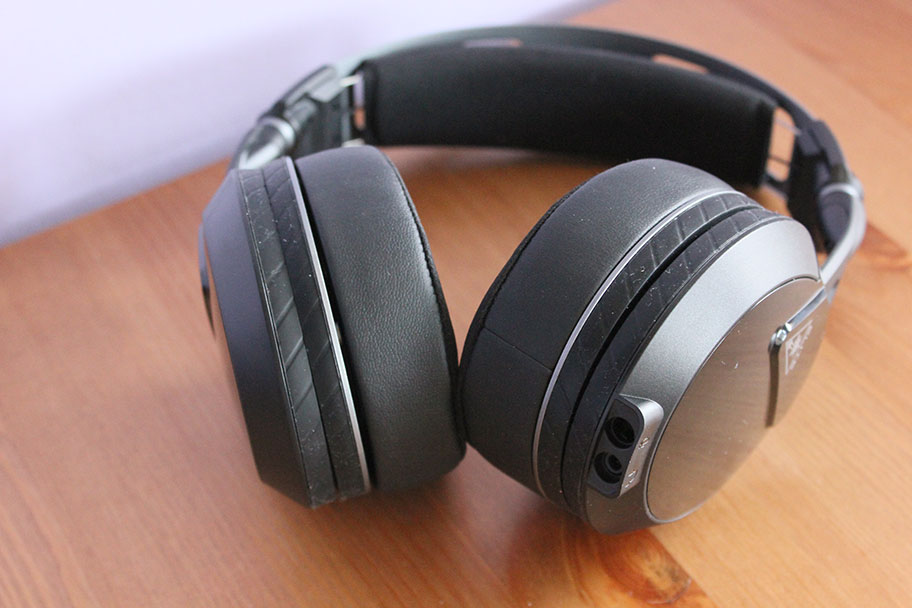 Comfort/Fit
The Elite Atlas are incredibly comfortable for their price point. The mainly plastic body - unlike the heavy Razer Nari Ultimates - made this headset incredibly light and easy to wear for long periods of time. Clamping pressure was minimal, and the small amount of versatility in the extendable arms, coupled with the floating headband, meant that these were easy to fit to our heads and should be great for almost any size of noggin. The large and pillowy ear cushions didn't rub or pinch our ears at any point during testing. They also boast excellent isolation, keeping the sound in and the world out. However, they unfortunately did the same for heat. We found this headset to be just a tad too hot for us to be fully comfortable. This got worse after longer test periods, but it is summer, the office is hot, AC is expensive, and the temperature-induced discomfort wasn't unbearable.
Swooping in to salvage the overly warm fit, is the ProSpects glasses relief system. If you remove the magnetic ear cushions, you will see a little tab you can pull to create a small channel in the cushions for your glasses to slide through. If you've ever felt discomfort or annoyance at a headset messing with your glasses, we know you'll appreciate this feature.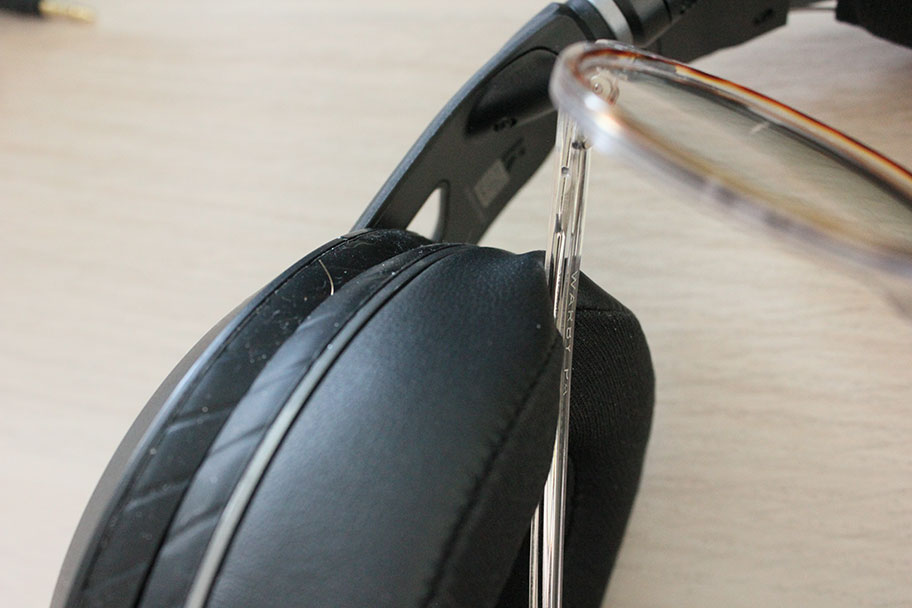 Accessories/Packaging
Our opening of the Elite Atlas was a bit of different experience than we are used to. We were shipped a copy of Atlas Ones and Threes in the same box as the Elites. Being sensible people who can count, we started unpacking the Ones. We got what we have come to expect with more budget headsets: a flimsy cardboard shell, lots of plastic bags and twist ties, things falling out and getting swatted at by the cat as we extricated the headset from the chaos. The Atlas Threes were a similar experience and there's not much to be said on that. But when we pulled out the Elites, we have to say we were surprised.
The box, sheathed in the superfluous cardboard sleeve higher-end products typically come in, was solid and weighty upon first touch. When we opened the packaging, the first thing we noticed was a hard-plastic covering and rigid cardboard insert hyping what was beneath it. Once removed, we saw plush dark-grey foam and a stunning headset nestled deep within. This was doubly impressive after the rough cardboard we had seen with the Atlas Ones and aroused our inner materialist. After removing the headset and foam, we uncovered a rectangular box filled with the various cords and the mic, as well as a little insert titled "Literature". As cultured individuals with a healthy respect for literature, we promptly ignored the insert and left it in its eternal resting place.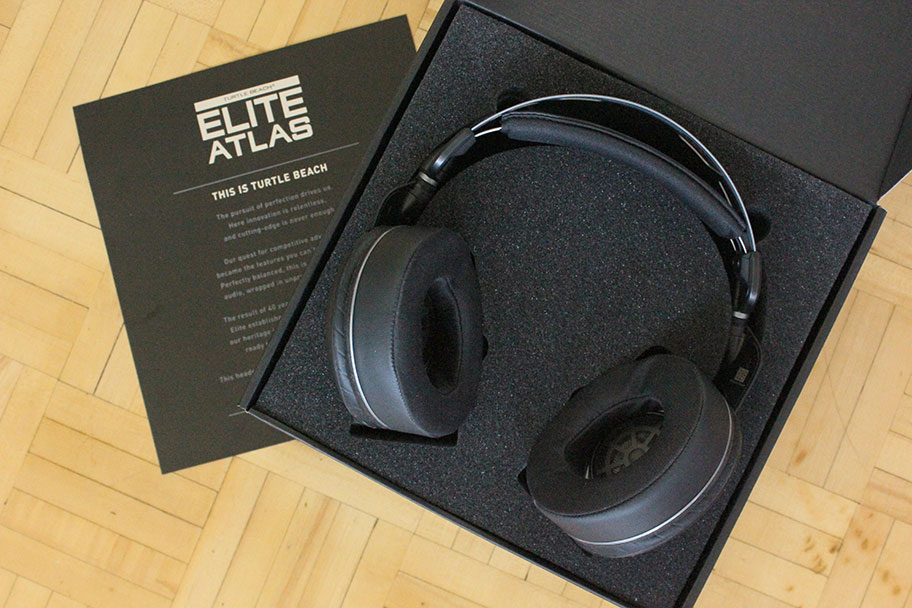 When we got to unwrapping the various accessories, we were surprised to see high-quality braided cables with silly little tags that said, "this end in the headset". This seemed particularly worrying at the time, and when removed, these tabs left a sticky residue on the wire that triggered levels of OCD so high that writing this section - even after having days to cool off - was difficult. Despite the annoying tags, the packaging for the Elites impressed us, and we began testing with a really solid first impression.
 
What We Like
The Turtle Beach Elite Atlas feature amazing gaming audio, with crisp highs.
The Elite Atlas have great overall comfort and excellent isolation.
This headset has fantastic value for its price.
 
What We Don't
The Turtle Beach Elite Atlas has awkward volume controls, making it difficult to get the right volume.
The Elite Atlas don't perform well with music or movies.
The lengthy cable could cause problems for gamers who use wheeled chairs.
 
Comparison Table

The Competition
We'd be amiss if we didn't compare the Turtle Beach Elites to our current best-in-class headset: the HyperX Cloud Revolver S. Coming in a slightly higher price point, some of the differences can be accounted for, but here's how they measure up. The Elite Atlas are lighter and more adjustable than the Revolvers, but the Revolvers are a bit cooler on the ears over long periods of time. And even with the shiny plastic on the earcups, the Elite Atlas are just a more subtle and elegant design than the Revolvers. We also found that the Elite Atlas have a better positional soundstage for serious gaming but lack the richness and versatility that the Revolvers did for music and movies. The Revolvers also have a three-way EQ switcher that makes them the clear winner in this category. The microphone is one category where the Elites are the outright winner, and we preferred this headset for call quality, hands down. Another win for the Elite Atlas is that they have the most common connection available: 3.5mm. The Revolvers are primarily a digital USB connection, but also have the 3.5mm option, making them a bit more flexible. That said, the Elites would be our choice for gaming on the go with a Nintendo Switch, and are less hassle for console gaming.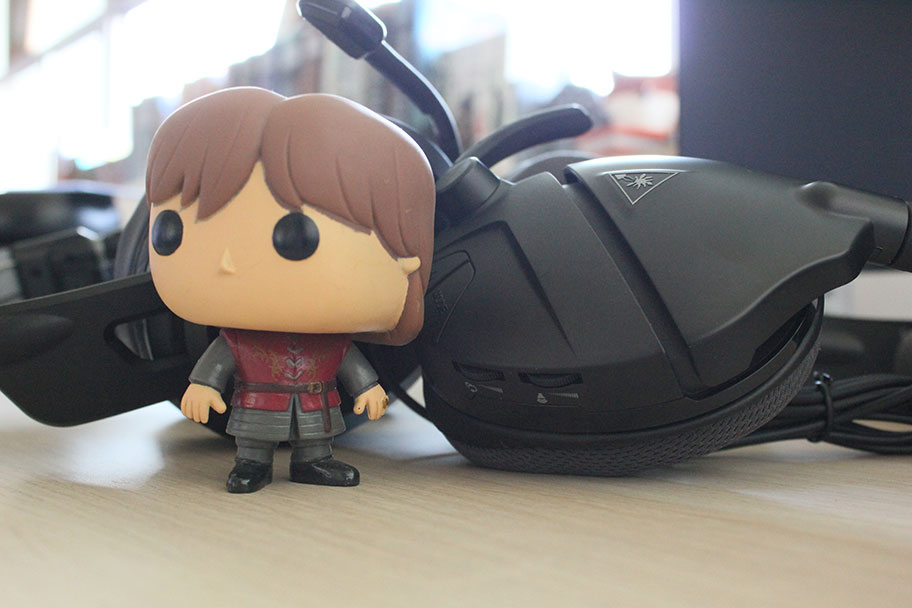 For almost the same price, Creative offers an analog-only version of their Sound BlasterX H5 Tournament Edition Gaming Headset. This is a much closer comparison to the Elite Atlas than the Threes were, as the BlasterX H5s are a pretty decent all-around gaming headset. If you like a more gamer-centric design, you'd want them over the Elite Atlas, but if you prefer a more classic headphone aesthetic, you gotta go with Turtle Beach. We also thought the Elite Atlas produced better in-game audio, had a better mic, and were more comfortable. But the BlasterX H5s definitely won out on the controls and software, so there's no clear-cut winner here.
Last up, we have our top budget pick, the Corsair HS50s. Undercutting the Elite Atlas, the HS50s are hard to beat on value. With the same 3.5mm connection, excellent comfort, a good mic, and decent sound, the Corsairs make the idea of paying almost double for the Elites hard to swallow. But a solid argument can be made to do so. First, we said it once and we'll say it again: the Elite Atlas sound great. We found them way better than the HS50s in game, and just about the same for music. The Elite Atlas also come with a more premium braided cable that's removable, which is more important than you might think. The Elite Atlas are also still our clear choice for microphone quality. So, if those advantages are worth you doubling down your dollar bills, then you'll be happy to go Elite.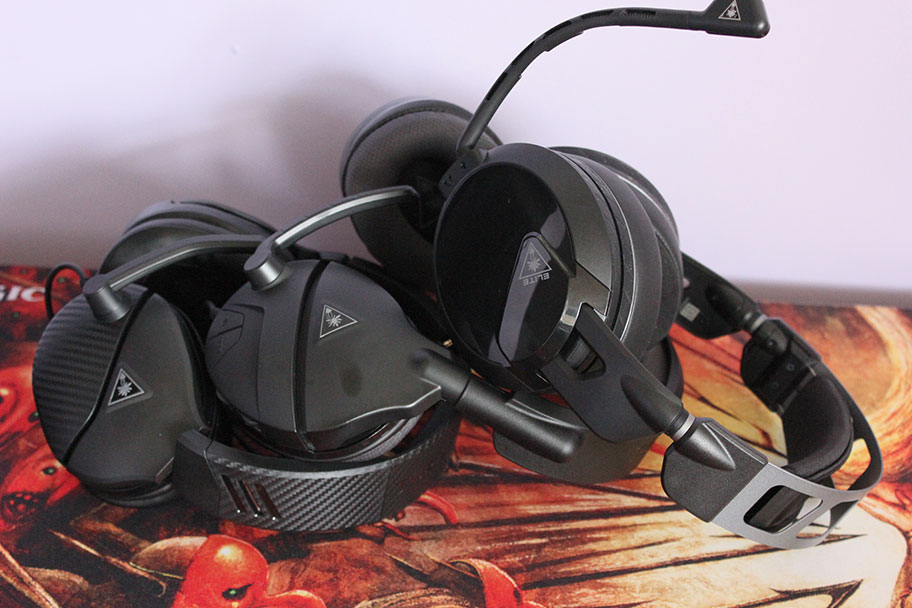 For another Turtle Beach headset experience, try the Atlas Threes. We won't dwell on this comparison too long. If you want a good image of what comparing this would be: imagine if Oberyn didn't step up to fight the mountain for Tyrion, and the dwarf had to go up against Gregor himself. That's about what this felt like. If you're hemming and hawing, don't. Spend the extra $10 to get the Atlas Elites over the Threes. The difference is insane - extreme increase in comfort, a better more versatile mic, better sound in all ways, and more solidly built and attractive headset.
See the Turtle Beach Elite Atlas See the Best Gaming Headsets
Learn More About Gaming Audio