Wireless and Bluetooth speakers are the bomb. Gone are the days of crawling around in your ceiling, threading speaker wires. No longer do you have to have DIY experience just to listen to some Metallica in the kitchen. Wireless speakers are all over the place, and with good reason: they are convenient, sound great, and (in many cases) are entirely portable. They also offer a fantastic entry point to the world of quality audio. So whether you're looking for a room-filling monster or a quirky little speaker for the beach, we've got you covered.
 
How We Choose:
The market for wireless speakers is enormous, but we're fortunate in that there are a few clear winners. The first thing we do is highlight the best overall speaker – the one which will fit the needs and budget of most people while still delivering excellent quality. We also look at best pure sound quality, best value for money (for a model that offers the most bang for the buck),the connection type and reliability, and price. If a speaker is too expensive - as those from many high-end manufacturers are - it had to work extra hard to get on the list. A high price tag does not equal quality - not all the time.
Narrowing this list down was pretty tricky, but we think we've got a very good selection here. Where we've done an in-depth review, we link to it. And by the way: we've probably left your favorite model off the list. Sorry not sorry - we stand by your opinion, and reserve the right to change it at any time (upon receipt of reasoned argument). If you agree with our selections, or disagree, be sure to let us in know in the comments.

Our Wireless and Bluetooth Speaker Picks: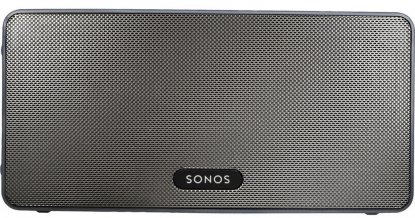 Power: Unknown
Connections: Wi-Fi
App: Yes
What We Like: Easy to use, sounds great, now works with Alexa.
What We Don't: SONOS is a closed ecosystem.
SONOS had to be number one. There's no question about this. It's not just the great sound - and let the audiophiles continue to hate, because it really is great. It's the unbelievable ease-of-use. To date, no other manufacturer has a setup process that is as intuitive and fun as SONOS, or an app that is quite as good, or an always-on accessibility that is addictive. Don't knock it until you've tried it.
But which SONOS to pick? There are three main PLAY models of varying sizes: the 1, 3, and 5 (we're not counting the SONOS ONE smart speaker, which belongs in its own roundup). The PLAY:1 was never in serious contention: it's good, but a little underpowered. The PLAY:5 was on this list for a long time, but on reflection, it's overkill for most rooms. It's a Goldilocks puzzle, and you've probably predicted the answer. For value, sound, useability and looks, the PLAY:3 is where it's at. It works well on both Android and iPhone operating systems, has a rock-solid Wi-Fi connection, includes the ability to go multi-room, and now even includes integration with Amazon's Alexa. However, be warned: you can't make it talk to other wireless speakers, if you own some already. Closed ecosystem here people, nothing to see. That being said: this is an easy number one pick, and we make no apologies for placing it over the better-sounding Naim and Devialet models. Read our in-depth review.
See the SONOS PLAY:3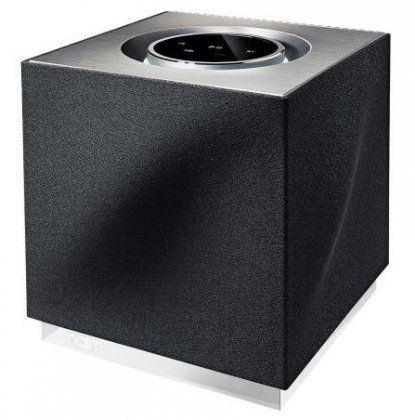 Power: 300 Watts
Connections: Bluetooth, Wi-Fi
App: Yes
What We Like: Naim sound at a reasonable price.
What We Don't: Still overkill for most people, nowhere near as easy as the SONOS.
Naim have absolutely smashed the wireless market, proving that hi-res sound doesn't need cables. If you can't afford their massive Mu-So system, you might want to take a long look at the QB. While it's still expensive, which will put it out of the price range of most people wanting a wireless speaker, that doesn't stop it being absolutely superb - better than the much bigger Crescendo from MartinLogan, in our opinion, and with three times the power.
You get a massive five drivers and a passive radiator that put out 300 watts of sound at full go, helped along by an aluminum heatsink on the back end. On the front, you can swap out the grilles for ones of different colors, and Naim give you something to do with all that power by supplying access to Spotify, Tidal, Bluetooth audio, Wi-Fi and more. The sound doesn't quite match the heights of its rectangular cousin, but it's still excellent, and we have no problem putting both the products on this list. They both exemplify everything we like about wireless speakers: convenient, simple, with devastating sound. And besides, the Naim control app is excellent. We do prefer the SONOS for its ease of use, but again, this is a serious close call.
See the Naim Mu-So QB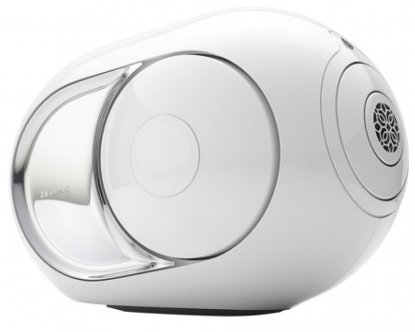 Power: 1,200 Watts
Connections: Bluetooth, Wi-Fi
App: Yes
What We Like: Redefines what wireless speakers can do.
What We Don't: Huge price tag may turn some people off.
Man, we wanted to make this number one. It's so, so good. And this speaker - the 1,200 watt Phantom - is just the tip of the iceberg. Devialet make speakers with various flavors, up to and including a 4,500 watt monster. Get one of these, and the walls shake. Get two, and...holy moly. Earthquakes. Apocalypse. Ragnarok. We're talking bass so deep and extensive it shakes your fillings. It's redefined what wireless speakers can do, and any self-declared audiophile who isn't impressed by it is lying out their back teeth.
That being said: it's not an automatic number one. We wish we could put it there. Really and truly. But for most people - and arguably most of those looking for wireless speakers fall into this category - it's just too much. Even this smaller version is too big, too powerful, too monstrously loud. We adore the Phantom - and its Elevate and Gold variants - but we can't justify ranking it over the SONOS, which is arguably the best speaker for most people. And it breaks our hearts. Look, if you've got money to spend, this is where you need to spend it. End of. You will not regret it. Our full review is coming soon.
See the Devialet Phantom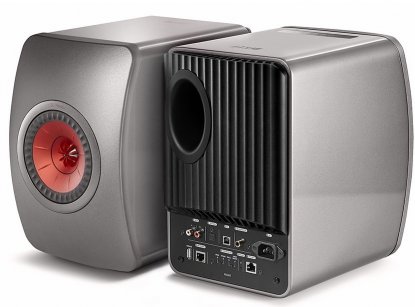 Power: 230 Watts
Connections: Bluetooth, Wi-Fi
App: Yes
What We Like: Huge range of features.
What We Don't: Somewhat badly-designed app, hugely expensive.
KEF feature on a lot of product roundups on this site. They dominate our home theater coverage, not to mention our lists of speakers. We often ask ourselves if we are giving them too easy a ride, but honestly: it's hard to find fault here. The wireless version of their famed LS 50 wired speakers are nothing short of outstanding. 
It's not just the unreal sound, which more than matches the speakers' wired counterparts. It's the incredible range of features that come packed into these two boxes. You get digital and analogue inputs, the ability to connect a music streamer, Tidal built in, and even a companion app – although we'll be the first to say that it could stand a major redesign. On balance, we think these aren't quite as good as the Devialet Phantom - there are a little too traditional – but there's no way they would rank outside the top five. They are bloody good.
See the KEF LS50 Wireless

Power: 100 Watts
Connections: Bluetooth, Wi-Fi
App: No
What We Like: Looks and sounds terrific.
What We Don't: Down-firing bass ports narrow your options.
It's quite surprising to see MartinLogan getting into the wireless game. The company is known for its high-end home theater speaker setups, not dinky little wireless units – although to be fair, you'd never call the Crescendo dinky. It's a hemispherical beast, with a wide frame and imposing looks – although on balance, looks we rather like.
Although it doesn't come with a companion app, like the SONOS models, it delivers far better sound. The picture is one of crystal-clear detail, with superlative definition and dynamics. The one issue we had was that the down firing bass ports sometimes reacted badly to the surface we placed it on, particularly if the surface was very hard. That's something you need to watch for when you're choosing the place to put the speaker. Ultimately, this doesn't beat models like the NAIM Mu-So or the Devialet, but it gives it a good try.
See the MartinLogan Crescendo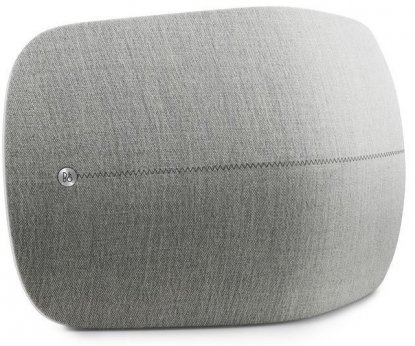 Power: 240 Watts
Connections: Bluetooth, Wi-Fi
App: Yes
What We Like: Gorgeous. Just gorgeous.
What We Don't: Insanely expensive for what you get.
At first sight of the Beoplay A6, you'll want to run your hands over it. Perhaps that should be avoided, as that's precisely how one controls it, sliding a finger across the top surface to raise and lower volume, and to mute the audio. This might also be the first speaker which was made in collaboration with a fabric manufacturer, and it's covered with a textured cloth that feels fantastic. The audio is, as you'd probably expect, delightful, with three amplifiers powering five different drivers to create an immersive, attention grabbing soundstage. 
The absolutely giant pricetag and relatively poor value-for-money means we'd pick other options over it, especially given that it doesn't do anything other speakers don't. For example, we much prefer the Naim Mu-So QB for both sound and functionality. While the price has dropped by around $200 in recent months, it's still a huge amount to pay for a wireless speaker.For most people, this will be more than what is needed, and so we can't in good conscience put it too high on the list. If you can afford it, however, you'll soon realise that you get what you pay for. By the way, if you're wondering why we included the A6 here, and not the newer M3, it's because the M3 isn't great. It has issues with consistency at different volume levels, for one, and is never going to be an essential option - not the way this is.
See the B&O Beoplay A6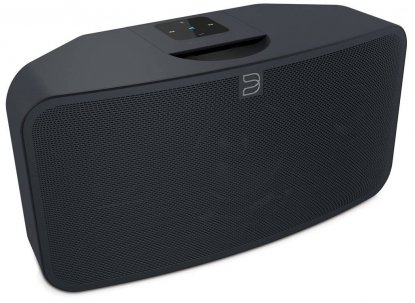 Power: 60 Watts
Connections: Bluetooth, Wi-Fi
App: Yes
What We Like: Great design
What We Don't: Not even close to something like the SONOS
One of the competitors that is slowly starting to encroach on SONOS' industry stranglehold is Bluesound, and they're doing it quite unusual way. They are offering high-definition audio, with higher sample rates and bit depths transmitted wirelessly, which means that they are ideal for budding audiophiles or those who are just sick and tired of compressed MP3s. 
Problem is, the Mini is just nowhere near as good as any of the models from SONOS yet. The sound isn't quite as precise, and the useability isn't even close. While still a good speaker, and definitely top ten, it's just not up there. BlueSound do, by the way, offer two other models that are worth looking at: the smaller Pulse Flex, and a significantly larger and newer Pulse 2. We are not sure they deserve more than one spot on this list, but make no mistake: the Pulse Mini's high-def sound is still good enough to get it on here. It also offers aptX-equipped Bluetooth, which is nice. Get this if the SONOS models are sold out, or you don't fancy being locked into a close ecosystem.
See the BlueSound Pulse Mini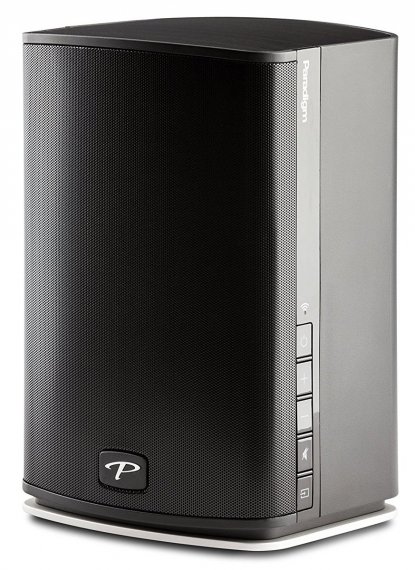 Power: 200 Watts
Connections: Wi-Fi
App: Yes
What We Like: Phenomenal sound…
What We Don't: …once you get past the annoyances.
Paradigm are a legendary speaker maker. With the PW-600, they've brought that expertise to the wireless space. Once you use the included microphone and the Anthem Room Correction system to calibrate the speaker, you'll be rewarded with some of the best audio in wireless history. They really have done a phenomenal job of crafting the sound signature here.
So why is it so low on our list? Well, that amazing Anthem Room Correction is PC only, Which is crazy in a world full of Macs (although it is on iOS). Secondly, although this speaker is PlayFi compatible, that means setting up relies on the glitchy, badly designed PlayFi app. Not ideal. It's also not as loud as other speakers - 91dB sensitivity, compared to 95dB for the Audioengine HD3 (which is also cheaper). However, if you can deal with the annoyances, this is a superlative speaker. As we said in our review: "Ultimately, the PW 600 is an intriguing speaker with some fantastic engineering that doesn't quite hit all its marks." Still worth a place on this list, though – and if Paradigm can rectify the annoyances, we fully expect this to jump quite a few places. Read our in-depth review.
See the Paradigm Shift PW-600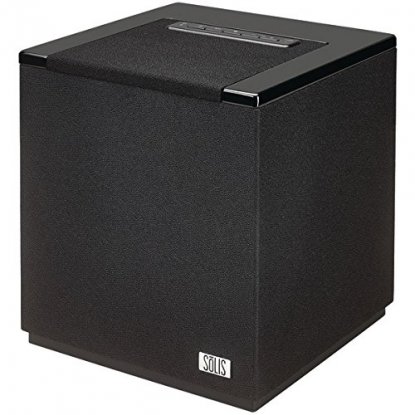 Power: 75 Watts
Connection: Bluetooth, Wi-Fi
App: Yes (Google Home)
What We Like: Great room-filling sound.
What We Don't: Connectivity issues, has to be plugged in to power source.
The SOLIS SO-7000 is everything you'd want from a portable party speaker, and more. It fits nicely on any flat surface, and has some very decent sound. It boasts deep bass response, semi-bright treble, and powerful mids - though it does tend to get a bit boomy with low-mid heavy songs. It also uses Bluetooth connection, has built in Chromecast, and can connect to multiple speakers at once for the ultimate home setup.
So, why is it so low on our list? Because the SO-7000 is the needy child of the Bluetooth speaker world. If you dare set foot into another room, or even around the corner of a thick wall, it'll complain. The connection issues are so bad, and so frustrating, that we could barely handle getting halfway through our playlist before switching speakers. It's also incredibly difficult to figure out if you've actually turned the thing on or off. Seriously: the button is always glowing. For a speaker that sounds this good, why is everything else so bad? Read our full, in-depth review.
See the SOLIS SO-7000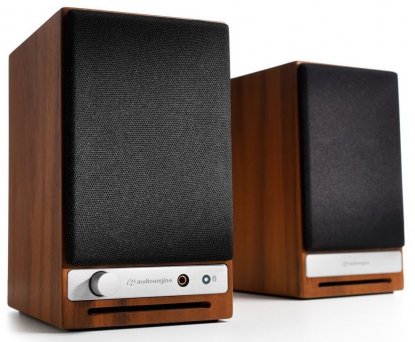 Power: 30 Watts
Connections: Bluetooth
App: No
What We Like: Easy-to-use, great sound.
What We Don't: Lots of wires for a wireless speaker, not very loud.
In our review of the HD3s – a pair of pint -sized wireless speakers from boutique maker Audioengine – we said that they were probably a little bit pricey for what you get, and that you have to be dead set on upgrading your existing system to invest in them. "But it will be one hell of an upgrade, and given how well-designed they are, and how excellent the overall sound quality, we've got no hesitation in giving these a big thumbs up. They were a genuine pleasure to use, almost effortless in their operation, and we were very sorry to have to send them back."
You could argue that they shouldn't be this high on the list, but what is noticeable since we've done the review is just how much we missed them. They are a genuinely terrific little pair of Bluetooth speakers - although for a wireless pair, they've got some immensely bulky power connections. Although they aren't as loud as we would have liked, they have terrific sound (including a decent bass boost) and pair with Bluetooth systems almost instantly. As a simple pair of desktop speakers, perhaps to go with a laptop, they are close to unbeatable. If you can forgive the quirks, and don't need to bigger space to fill, this pair of speakers might be just what you need. They don't really compete with bigger models, like the KEF, but then, perhaps they aren't designed to. A heads up: Audioengine have recently released the A5+, a bigger model - we'll be doing a full review soon. Read our in-depth review.
See the Audioengine HD3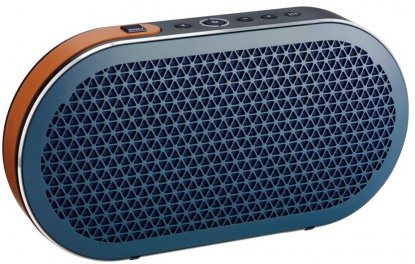 Power: 30 Watts
Connections: Bluetooth
App: No
What We Like: Great design and functionality.
What We Don't: Very hard to find.
So here's the thing with the Dali Katch speaker. You can preorder it off their website, quite happily (and get three months of the Tidal streaming service as a perk, thank you very much) or you can go on Amazon, and pay an exorbitant price for an import. While we're not sure it's worth more than the list price, there's no question that it belongs on this list.
Essentially, it's a battery-powered Bluetooth speaker with some really good design. The housing is made of wood, on the whole thing is highly portable, with a full day of battery life and the ability to charge to full in around two hours. The sound is reportedly terrific, with built-in presets that allow you to easily get the audio you want. You can also connect devices that aren't set up for Bluetooth, although we're struggling to name any - old iPods, perhaps? A super high-end audio player? Regardless, this is a speaker that deserves its place here, and will do you just fine if you can track it down. We prefer it to other portable models, like the UE Megaboom, as we think it has far better audio quality. Nice Katch!
See the Dali Katch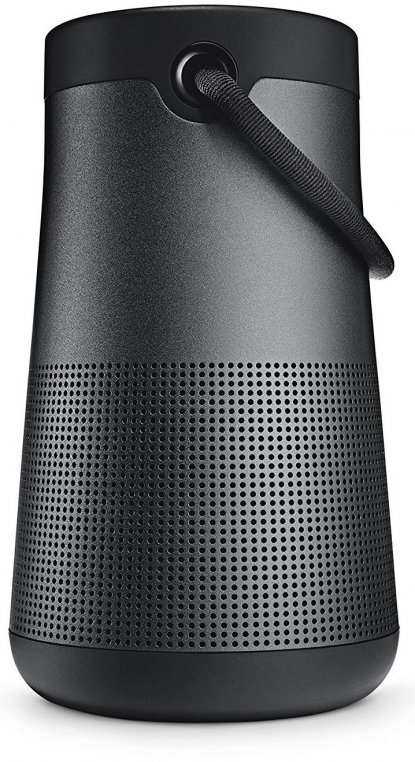 Power: Unknown
Connections: Bluetooth
App: No
What We Like: Great battery life, speakerphone, solid sound.
What We Don't: Too pricey. And what's with the charging cradle deal?
In the past, we've featured the Bose Soundtouch 10 on this list. For our latest update, we knew that there were too many good speakers to let the company have more than one spot on this list – they definitely deserved a spot, but which speaker would we give it to? After much debate, we settled on the Soundlink Revolve+, which we think offers too many good elements to ignore.
For starters, how does sixteen hours of battery life sound? That's constant play, and at a reasonable volume too. You also get speakerphone capability, and audio quality that is solid if not superb. But as usually happens with Bose, there is a downside, and in this case, there are two. Firstly, we think it's too pricey at present, and secondly, it's a bit cheeky of the company to try sell an additional $30 charging cradle alongside the speaker. You don't need it, but it does make charging a little easier. Still, there's no question that this speaker sounds terrific, with rich bass that can easily compete with some of the bigger models on this list. If you can deal with the price, and aren't fussed about the charging cradle, you'll have fun with this one.
See the Bose Soundlink Revolve+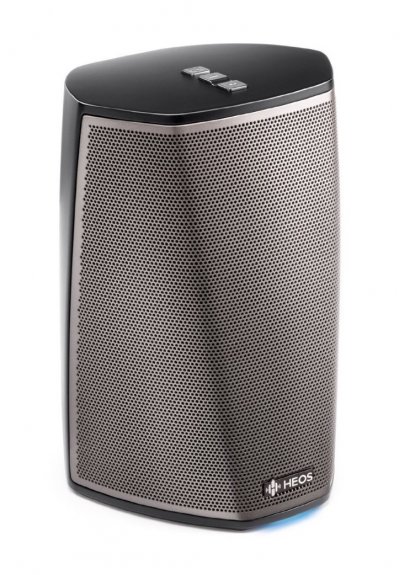 Power: Unknown
Connections: Bluetooth, Wi-Fi
App: Yes
What We Like: Included USB port, adaptability to different setups.
What We Don't: Not quite as good as other, similar systems.
The Denon Heos 1 is a bit of an oddity. It's actually part of an entire system, including the Heos 3, 5 and 7, and the Heos Amp - shades of SONOS here. To get the best out of it, you have to, like the SONOS PLAY:4 above, use it exclusively with its buddies. Not too big a deal, as these are some solid products. And it's becoming more common for manufacturers to include HEOS functionality in their product. If you have a home theater system, you could do worse than pick this speaker up, especially if you own receivers from Marantz, or Denon themselves.
Taking the Heos 1 as an example, you get decent sound quality, almost effortless setup, and some nifty features that others don't have. The one we like the most is the included USB port, allowing you to plug a music-loaded drive into one and have all the others be able to play it. The Heos app is fantastic, too, making multi-room use a breeze. This is the system to go for if you want multiroom, but aren't wild about SONOS. It's also frequently discounted, so keep an eye out for price changes.
See the Denon Heos 1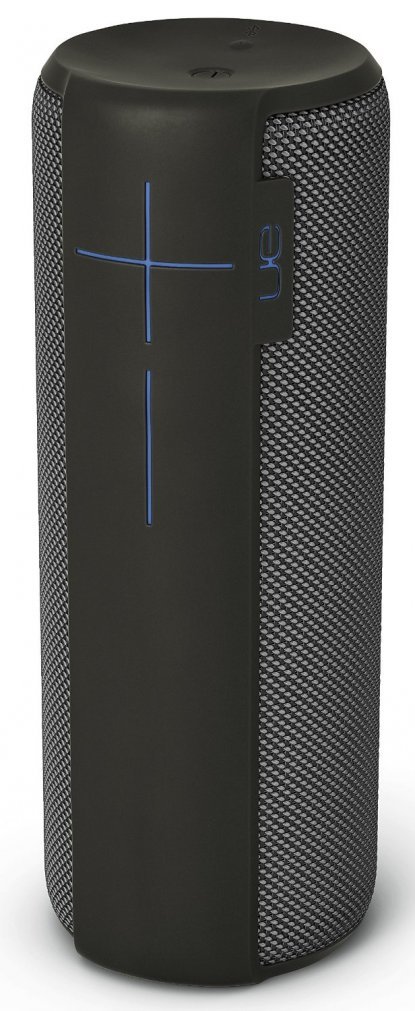 Power: Unknown
Connections: Bluetooth
App: Yes
What We Like: Robust construction, big volume.
What We Don't: Sound needs a little more detail.
Yes, we know the Megablast is newer, but that really belongs in our upcoming smart speaker roundup, as its big selling point is Alexa integration. For now, the Megaboom is still the best Bluetooth speaker Ultimate Ears make, even though it's a touch old now. It's fully waterproof (seriously, we dumped it in the ocean to test) and although its sound isn't quite as detailed as it should be, it packs a hell of a lot of volume. This is a model that can light up the beach or the park, and its rugged design allows you to kick it about a bit - literally, if it takes your fancy.
Pairing and set up is absolutely straightforward, and the UE app is just fantastic. We think it's perhaps a little bit expensive for what you get, hence its position on the list (although the price is steadily dropping). It certainly doesn't beat the others for audio fidelity - even the Heos has it licked there. However, it's still one of the best options out there, especially when you consider how you can kick it about, drop it, probably even run it over with a car. If you're looking for a model to take to the beach, or on a climbing trip, then this should be the one. Read our in-depth review.
See the Ultimate Ears Megaboom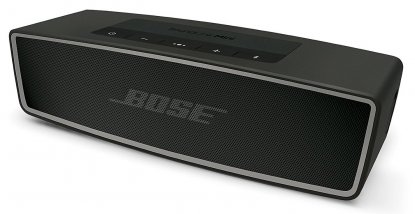 Power: 50 Watts
Connection: Bluetooth, Wi-Fi
App: Yes
What We Like: Large sound for its size, decent playback quality.
What We Don't: Waterproofing would be cool, and it's getting a little old now.
Now here's a portable speaker we can stand behind! The SoundLink Mini II was released nearly three years ago, and is still one of the most popular Bluetooth speakers available. Though it might not have the booming sound of some of the others on our list, it's a fabulous little gadget.
For the current price of under $200, you get a portable, robust, completely wireless speaker that features large sound for its size, solid connectivity, and ten hours of battery life. It has a solid bass response, handles mids and highs well, is bright, and manages to cut through environmental noises in the outdoors. This speaker is awesome for camping, hiking, and biking - it fits nicely in the side pouch on most backpacks. It's also perfectly adequate as a portable soundbar for watching Netflix or Youtube - not something you could say about many of its competitors, like the JBL Flip 4. The only feature we'd prefer to see on this model is waterproofing, but we'll take sound quality over waterproofing anyday.
See the Bose SoundLink Mini II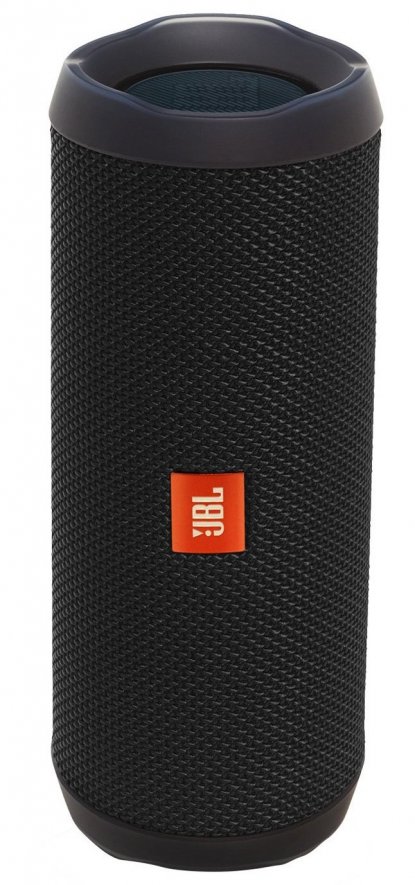 Power: 16 Watts
Connection: Bluetooth
App: Yes 
What We Like: Portable, waterproof, great party speaker, under $200.
What We Don't: Not for the average audio geek, mid-quality playback, battery time seriously varies.
The JBL Flip 4  is a portable, handheld, Bluetooth speaker - much like the Flip 3, the Flip 2, and the inevitable Flip 5 (or V, if they follow Apple's new naming trend). It's compact, lightweight, and designed to take a beating. Our favorite feature, which certainly comes in handy if you're planning on taking this camping, is the IPX7 waterproof casing, which lets you bring this speaker virtually anywhere - even underwater. The battery is rated to last twelve hours of playtime, but most listeners reported between four and ten hours at max volume. Not bad for a handheld, but a little concerning, considering it takes three and a half hours to fully charge. However, the connectivity is decent, and we had no issues there - a solid plus for portables.
Though we'd like to believe that incredible sound can follow us wherever we go, fitting in the palm of our hand, we weren't surprised when the Flip 4 was less than impressive. There's an improved bass response from the previous model, and the volume level is decent for a speaker of this size, but that's about all the Flip 4 has going for it. The vocals and high-mid range can sound abrasive - not a word you want to use, hence its low position on the list. We'd recommend this as an outdoor, adventure time speaker, but not for everyday listening.
See the JBL Flip 4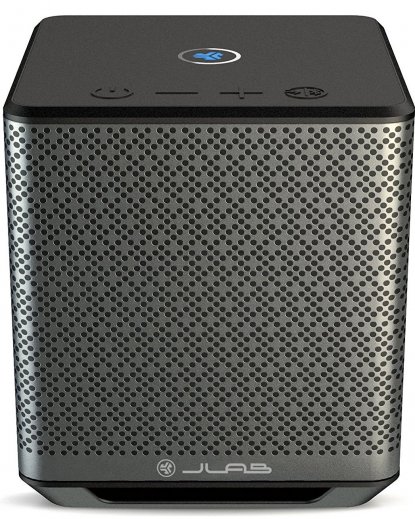 Power: 50 Watts
Connection: Bluetooth
App: No
What We Like: Full speaker setup in one box, compatible with all devices, volume level, price.
What We Don't: Overwhelming bass, not great for music playback.
The JLab Block Party is  a party speaker - obviously. It was designed to get the party started with pumping bass and a big sound. From that description, you can probably guess what our opinion is. Like the Flip 4, and many other portable Bluetooth speakers, the Block Party is best used when you're just looking for something to fill the silence. Yes, it gets loud, and yes, it has solid bass, but it's not the type of speaker you'd buy to enjoy musical intricacies. The mids are underwhelming, and everything above the bass line is overwhelmed by it.
The connectivity is good - an advantage it has on the SO-7000 -, and the battery life is decent, at nine hours. The Block Party is also intended to connect to multiple speakers at once, making it perfect for multi-room listening. You can pick up it's little brother, the House Party, for roughly $100. The Block Party is durable, and looks like it can withstand a rager, but we wouldn't suggest bringing this one to your wine and cheese event.
See the JLab Block Party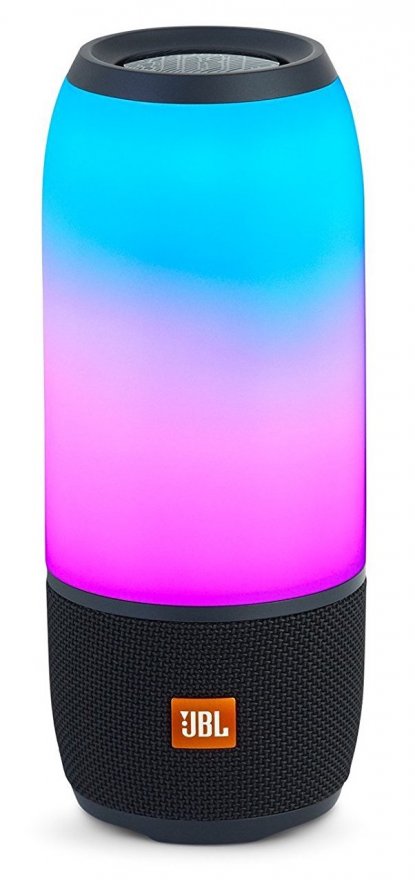 Power: 20 Watts
Connection: Bluetooth
App: Yes
What We Like: Cool light show - like a lava lamp that plays music.
What We Don't: Majority of the Pulse's tech is designated for light show, expensive for the middling quality that you get.
The JBL Pulse 3 is, essentially, a lava lamp with a speaker glued to the bottom. Baby boomers rejoice. Roughly 70% of the gadget itself is designated to a sound-responsive, LED light show. Admittedly, it's pretty cool, and definitely fun to watch if you've got the time, but we're convinced that the majority of the dollars you're spending on the Pulse 3 are going straight to design, not sound. If a $200, personal light show is what you're after, enjoy. It's also waterproof, like the Flip 4, so you're welcome to use it as a bathroom speaker.
As we mentioned before, not much of the Pulse 3 is designed for sound. So, don't be shocked when we tell you that it isn't the best Bluetooth speaker out there. The lows are strong, in typical JBL form, but the rest of the frequencies are almost lost amongst them. Fortunately, vocals do shine through on this speaker, which is a redeeming quality within itself. On the flip side (sorry, couldn't resist), the Pulse 3 doesn't get that loud, so you probably wouldn't be using this as the main party speaker. Like other JBL products, you can connect it to multiple Bluetooth speakers at once, which allows you to use the Pulse 3 as an eye-catching centerpiece while the rest do the real work.
See the JBL Pulse 3
 
Comparison Table:
| Speaker | Price | Power | Conns.* | App | Drivers | Sens.** |
| --- | --- | --- | --- | --- | --- | --- |
| SONOS PLAY:3 | $249 | Unknown | Wi-Fi | Yes | 3 (Unknown sizes) | Unknown |
| Naim Mu-So QB | $800 | 300 Watts | Bluetooth/Wi-Fi | Yes | 2 x 1", 2 x 2.5", 1 x Woofer | Unknown |
| Devialet Phantom | $1,690 | 1,200 Watts | Bluetooth, Wi-Fi | Yes | 4 (Unknown sizes) | 101dB |
| KEF LS50 Wireless | $2,200 | 230 Watts | Bluetooth, Wi-Fi | Yes | 2 x 1", 1 x 5.25" | 106dB |
| MartinLogan Crescendo | $699 | 100 Watts | Bluetooth, Wi-Fi | No | 2 x 1", 1 x 5" | Unknown |
| B&O Beoplay A6 | $799 | 240 Watts | Bluetooth, Wi-Fi | Yes | 2 x 0.75", 1 x 1.5", 2 x 5.5" | Unknown |
| BlueSound Pulse Mini | $599 | 60 Watts | Bluetooth, Wi-Fi | Yes | 2 x 2", 1 x 3.5" | Unknown |
| Paradigm Shift PW-600 | $599 | 200 Watts | Wi-Fi | Yes | 2 x 1", 1 x 5" | 91dB |
| SOLIS SO-7000 | $250 | 75 Watts | Bluetooth, Wi-Fi | Yes | 4 x 2", 1 x 5.2" | Unknown |
| Audioengine HD3 | $399 | 30 Watts | Bluetooth | No | 1 x 0.75", 1 x 2.75" | 95dB |
| Dali Katch | $691 | 30 Watts | Bluetooth | No | 2 x 0.8", 2 x 3.5" | Unknown |
| Bose Soundlink Revolve+ | $299 | Unknown | Bluetooth | No | Unknown | Unknown |
| Denon Heos 1 | $179 | Unknown | Bluetooth | Yes | 2 (Unknown sizes) | Unknown |
| Ultimate Ears Megaboom | $184 | Unknown | Bluetooth | Yes | Unknown | Unknown |
| Bose SoundLink Mini II | $180 | 50 Watts | Bluetooth, Wi-Fi | Yes | 2 (Unknown sizes) | Unknown |
| JBL Flip 4 | $84 | 16 Watts | Bluetooth | Yes | 2 x 1.6" | 80dB |
| JLab Block Party | $150 | 50 Watts | Bluetooth | No | 2 x 15", 2 x 7.5", 2 x 3" | 82dB |
| JBL Pulse 3 | $170 | 20 Watts | Bluetooth | Yes | 2 x 1.6" | 80dB |
*Conns. = Connections
**Sens. = Sensitivity
Want Even More Master Switch? Sign Up For Our Weekly Newsletter!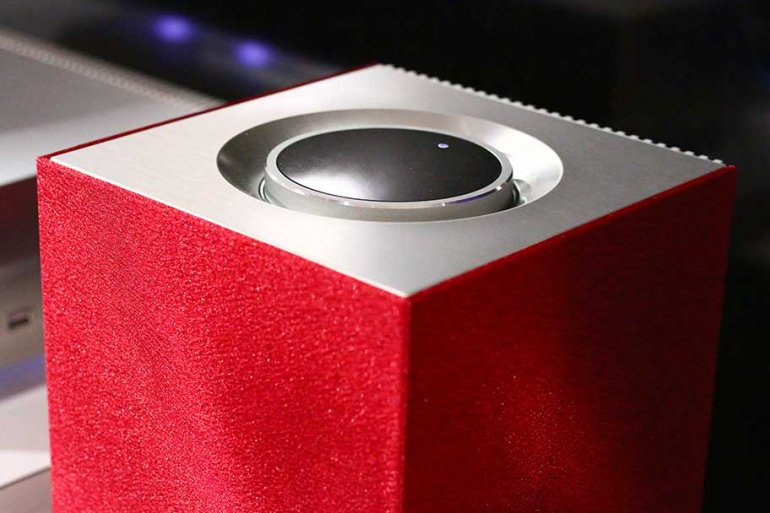 Buying Advice:
Wired vs. Wireless Speakers
There's a very simple way of looking at this. It doesn't always hold up to scrutiny, but it's a good guideline: wired speakers are less convenient but offer better sound, and wireless speakers are more convenient, but have sound that isn't quite as good.
Of course, that's a very broad statement. And frankly, we'd put something like the Devialet Phantom up against just about any wired speaker under around $5,000. The lines are getting awfully blurry these days, and it's a little hard to say which one of these types of speaker is definitively 'better'. Objectively, wires are better at transmitting sound than Wi-Fi, and a million times better than Bluetooth. But the quality of the ones on our list has gotten so good that there's absolutely no reason why you should shy away from them. We think their general quality is absolutely outstanding.
It is perhaps worth noting that it's very rare to find a wireless speaker over $5,000 – even the top level, 4,500 watt Devialet doesn't get there – so perhaps we can say that wired speakers are still winning the sound battle. But there's no question that they can't beat wireless audio for convenience. After all, wireless speakers that have only one connection - a power cord. You plug them in, and with a little light fiddling, they will not only talk to each other but to your smartphone as well. You can play one piece of audio throughout the house, or different tunes in different places. Your call.
You used to have to dig into your roof and go crawling around in your attic with wires and an electric saw to get your home sorted for multiroom audio, but that's no longer the case. First, companies made units that used Bluetooth to transmit audio wirelessly. Then they got a lot smarter, realising that while Bluetooth was perfectly adequate, it made much more sense to rely on Wi-Fi networks that virtually any home in the Western world already has.
Then they got smaller, sleeker, more effective. They began to ditch physical controls in favor of apps on our smart phones. Sound quality improved dramatically, not only because it was that much easier to transmit decent audio over a Wi-Fi network, but because quality skyrocketed. Today, it's one of the fastest-growing sectors of the marketplace, and as we've shown from our picks above, there are some absolutely magnificent products out there.
Ultimately, it comes down to convenience. Audiophiles will always go for wires over wireless, but for the majority of people, wireless models are not just acceptable, but highly preferable. By the way, if you want to examine this topic in more detail before making your choice, you should check out our full wired vs. wireless speakers explainer article.
Smart Speakers vs. Bluetooth Speakers
Now here's a tricky one.
When we first created this roundup a couple of years ago, the term 'smart speakers' didn't even exist. Now, it's everywhere. You can't go five feet without tripping over companies trumpeting Amazon Alexa or Google Home integration. So why are there no smart speakers on our roundup? Easy. Because they're getting their own - we're working on it now. There may come a day when this list and our smart speakers list joins forces as one ultra-mega-monster list, but (and you'll have to imagine us doing our best Aragorn impersonation here) it is not this day.
If you're looking to pick between a smart speaker and a regular speaker, there are a few things to bear in mind. Typically, smart speakers don't sound nearly as good as regular wireless or Bluetooth speakers, which is because their main purpose is to serve as an intelligent hub for your house - not wow you with bass. That's changing - models like the Apple Homepod make a big deal out of sound quality - but it'll be a while. So if you want sound over everything, this is the place you need to be. End of discussion.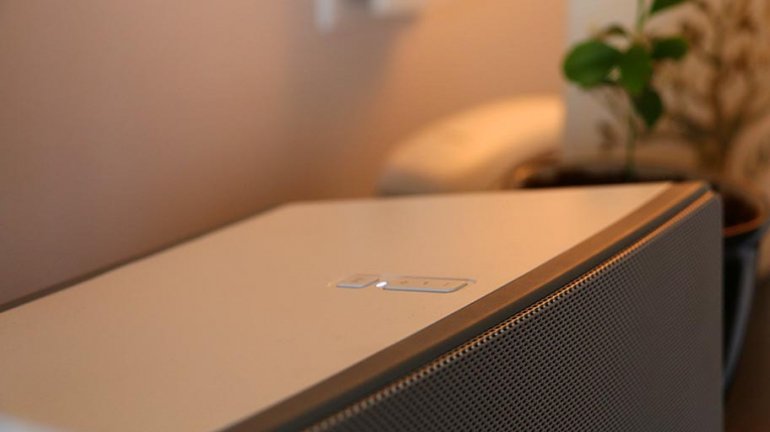 Wi-Fi vs. Bluetooth: Audio Quality Explained
Here's a question we can really sink our teeth into.
Ideally, you want to have both, and there are several speakers on this list that give you the option of doing just that. But which is better for audio quality?
It's an interesting question. We've always been of the opinion that W-iFi is better. This is because, simply put, you can send more data over a wireless signal then you can over a Bluetooth one. More data equals more detailed sound, which equals better sound. On the face of it, this should be an argument that can be solved in a single paragraph. The reality is a little bit more complex.
The downside with wireless audio is that it has to, by definition, jump onto an existing network unless you use something like a bridge. If you have a lot of devices on your home network, adding in one or more wireless speakers can bring things to a crushing, grinding halt. It doesn't matter how data rich the audio stream is; if it's having to share space with Netflix and web browsing and Skype, then it's going to slow down.
Bluetooth doesn't have that problem. A Bluetooth connection is directly between devices – it doesn't use already existing networks. The biggest problem with Bluetooth, up until recently, is that the codecs – the software protocols used to encode and transmit information – have been good but not brilliant. They've been able to encode audio well, but nowhere near the standard of wired or wireless connections.
That is changing – and fast. Bluetooth audio is rapidly becoming the equal of Wi-Fi. Software solutions like aptX, which allow the transmission of higher amounts of data over a much more robust signal, are fast closing the gap. 
If we had to pick – and we're going to, because we don't want to leave you hanging – we'd still go for Wi-Fi. To our mind, it's more stable, and we still think it sounds better. But the gap is closing extremely quickly, and don't be surprised if we put this opinion in a future update. For now, the difference is small enough that you can make the decision based on your needs rather than audio quality. If you have a home network already stacked with wireless devices, Bluetooth may be the way to go. But if you live in a small home, and only have a couple devices knocking about, then you could quite comfortably add a speaker to your wireless network.
Of course, things may improve further if you decide to upgrade your router. Check out this list of the best wireless routers of this year.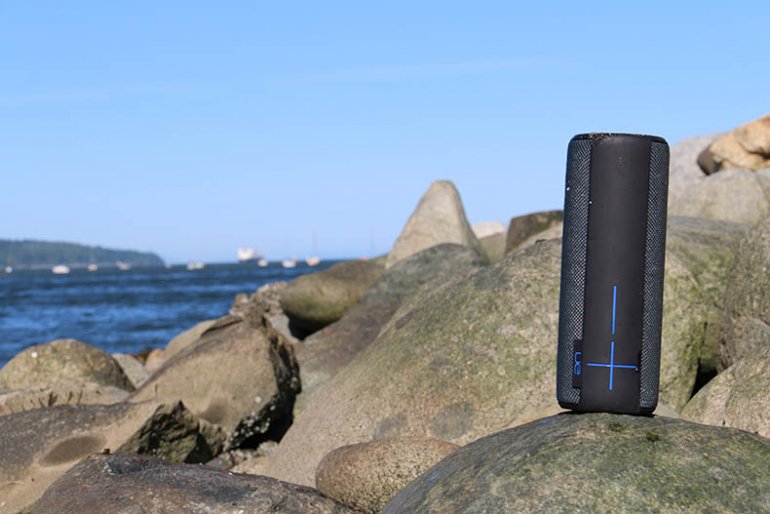 Power Explained 
Power is, quite literally, a measure of how much electrical power a pair of speakers can deliver, in the form of soundwaves. It's a loose analogue for how loud a speaker can get, and although it doesn't have any real relation to volume – which you can always turn up and down – it's a good way of estimating loudness.
The ratings for each of the speakers here probably aren't as accurate as they should be – the wattage figures but manufacturers give are often subject to wildly varying testing standards – but they work as a guideline. If you were to apply the same amount of power to the KEF LS50 Wireless and the MartinLogan Crescendo, the former would put out 230 watts, and the latter 100 watts – ergo, the KEF is definitely the louder, more powerful speaker!
Normally, in our speaker roundups, we talk about how to match speakers and amps. You don't have to do that here; all of these speakers include their own internal amplifiers, which will be perfectly matched to the speaker drivers. If you do want to fiddle with things – say, by adding in a separate preamp – several of these speakers have the relevant inputs that you can use to do this, without risking but you'll set your speakers on fire. Good to know.
 
Sensitivity Explained 
This statistic is even more fluffy than power, in that it is a measure of volume. Like power, the figures that manufacturers give have to be taken with a giant grain of salt – if they even give them at all. For whatever reason, sensitivity – sometimes referred to as efficiency – as a far more common specification to see on wired speakers than it is on wireless ones.
It's slightly different to wattage/power, in that it directly measures the decibel level - or volume level – the speaker will produce at a given power, usually one miliwatt. For example, the Paradigm Shift PW-600 will put out a volume level of 91dB (decibels) at one miliwatt – an average level of loudness that is squarely in the middle of most speakers' loudness range. 
Again, you shouldn't let this sway your buying decision, but it's good to know. If you have a larger room, you may want to consider a speaker that puts out more dB.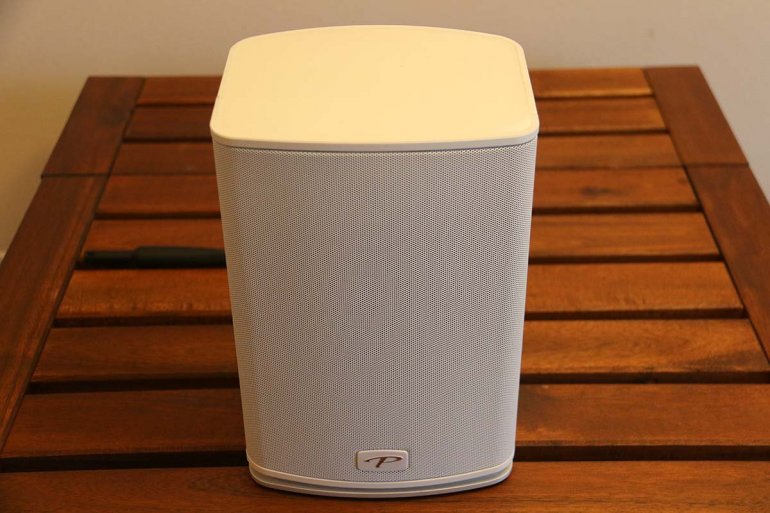 Wireless Speaker Placement
Unlike surround sound speakers, which need careful positioning, the expectation with wireless speakers is that you can put them just about anywhere. While this might be true when taking a Bluetooth speaker to the park, it's not quite accurate with speakers that are designed to be used in the home. The positioning doesn't need to be as careful or as precise as, say, a pair of floorstanding speakers, but you still need to think about it a little bit.
As a general rule, try avoid placing your speaker directly next to a wall. That doesn't mean it has to sit in the centre of the room, but it does mean that you should leave a bit of space – a foot or so should be just fine. You should also be thinking about how many drivers your speaker has, and where they are positioned. With each entry on our list, we've highlighted the number and types of drivers, so we've got you halfway there.
If your speaker is cylindrical, you could quite happily play sit further into the centre of the room to get the benefit of the 360° sound. If it's cuboid or rectangular, a bookshelf may be ideal (although we suggest placing it on the top).
It may be worth looking at buying multiple speakers, which will really help fill up a room with sound, and increase the stereo effect. And since we are spending money here, make sure your room is equipped to handle sound, by which we mean it is full of objects like bookshelves and couches that absorb sound. The less reflections you have, the better, which means minimising flat surfaces as much as you can and moving erratically objects like lamps away from the speaker.
The good news: you shouldn't have to stress too much about this. The wonderful advantage with wireless speakers is that if they don't sound good, you can pick them up and move somewhere else without too much trouble. Hooray!
Wireless Speaker Bridges Explained
Something we haven't really touched on here - well, perhaps a little, with the Google Chromecast - is turning your existing system into a wireless system. For that, you need a bridge, like the SONOS Connect. 
The idea is, you connect it to your existing wired system, which then becomes a discrete wireless system. Very handy, if you don't want to have to buy new ones. Bridges, as they are known, come in different shapes and sizes. Some boost your existing Wi-Fi signal, some replace amps entirely, and some just make the ones you have wireless. Worth investigating if this is the route you want to go, but you certainly don't need one if you're planning on buying any of the list above. 
We haven't yet put together a list of the best bridges available – they're still relatively uncommon, so it would be quite a short list! But they're definitely worth investigating if you already own an existing system.
 
Play-Fi vs. WiSA
With so many manufacturers around, inevitably we ran into an ecosystem problem. Namely: manufacturer A decides that anyone who buys their product will need to buy others from their product line if they want a multiroom system, as their products won't talk to any other brands. Good business, in theory. Bloody annoying for the customer, in reality.
Play-Fi is a way around that. It's a software protocol that lets speakers from different manufacturers work together (AllPlay is another one, although Play-Fi is dominant). From a single, simple app, units from different manufacturers can all work together seamlessly. Of course, not all products actually accept this. We're looking at you SONOS.
Still, it's a good start. Having said that, in our experience, it suffers from terrible app design, which badly needs to be improved before it becomes an accepted standard.
Then there's WiSA. It's a product of the Wireless Speaker and Audio Association, and it works a little differently. It's primarily used in home theater, to get different systems from different manufacturers talking to each other. Unlike Play-Fi, however, it doesn't rely on existing wireless networks, using a separate part of the frequency spectrum to create its own.
To be honest, you're unlikely to see this among wireless speakers – none of the models on our list or actually compatible with it. But this is changing, and you should expect to see a few popping onto the list in the near future. For the time being, it's worth knowing that it exists. And on that note…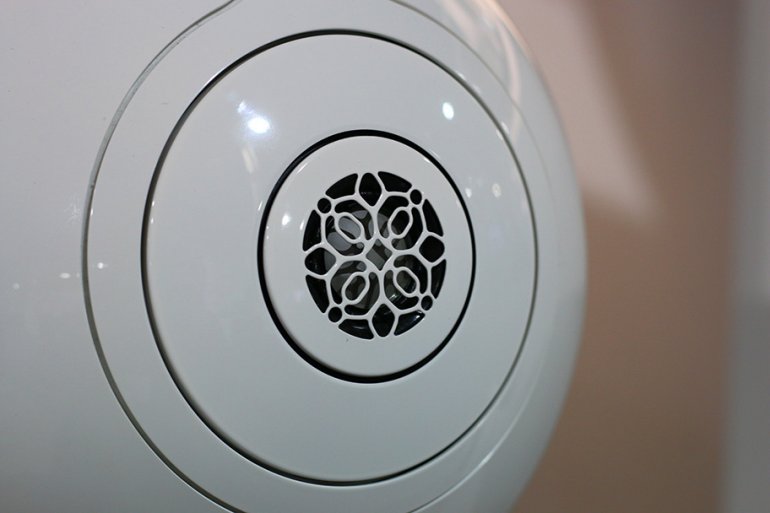 Using Wireless Speakers In Home Theater
Here's a question for you. Assuming you have an existing home theater system, what's to stop you dispensing with all those horrible speaker wires, and simply integrating wireless speakers into a 5.1 or 7.1 setup? As surround/satellite speakers, for example?
The answer is, nothing – as long as you can get the speakers to talk to your A/V receiver. That's easier said than done, mostly because different manufacturers often don't like talking to each other. While you could use a software solution like WiSA, a much easier way to do things is actually to invest in dedicated wireless home theater speakers from the manufacturers themselves – from people like Klipsch, axiim and Enclave.
If you do want to give this a try with some of the speakers on this list, the easiest way to do it would be to connect multiple pairs of Denon Heos 1 speakers to something like a Denon or Marantz receiver, which are already set up to work with them. Doing it any other way – using a bridge to connect the receiver to the speakers, for example – isn't guaranteed to work, on the steps for doing so are a little beyond what we're trying to do here. We also do need to point out that the wireless speakers on this list, outside of the Heos, aren't really designed to be home theater speakers. Still, if you want to try, there's very little to stop you!
 
NFC Explained
The most annoying thing about wireless speakers? Getting them to pair with your phone. It's easy enough over Wi-Fi, but sometimes, no matter how hard you try, the Bluetooth just won't work. That's where Near Field Communication (NFC) comes in.
It's a way for two devices to exchange data when held at close range – typically less than two inches. If you've ever used your debit card to pay for something by tapping it on a machine, you've used what's known as passive NFC – your card can send details, telling the machine who's buying the sixpack of beer, but it can't receive details back. Things like smart phones have active NFC, meaning they can both send and receive data, and this is where things get interesting.
It's not super widespread in the speaker market yet, and few models incorporate NFC. But when they do, it could be a game changer. 
Simply holding your phone close to the speaker – like you been doing the entire time you been trying to pair with Bluetooth, in the vain hope that it will make the speaker more likely to recognise it – will connect the two devices. It's a giant timesaver, and although it can be tricky to find a speaker with full NFC now, that's not going to stay the same for long.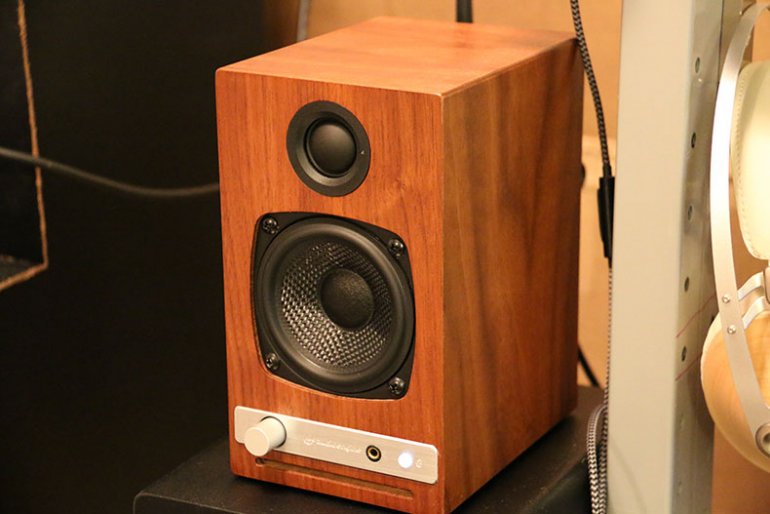 Battery vs. Mains Power For Wireless Speakers
While this helpfully eliminates many of the speakers on the list, which are plugged into a mains socket, there are several that rely on battery power. 
You might reasonably ask how reliable the manufacturer quoted hour range is; if it says 20 hours, are you really likely to get 20 hours of life out of it?
Short answer: no. Sorry. It's obviously in a company's best interests to provide a sizeable battery life figure, and so when they do their testing, they often do it in ideal conditions, with temperatures that are kind to the electronics and volume levels that don't overly tax the battery. Chances are your listening conditions, while not drastically different, are still going to be suboptimal. There are a few exceptions – the Bose Soundlink Revolve+ has a 16 hour battery life when playing at a reasonable volume, and it's pretty accurate – but you can generally whack a couple of hours off the stated battery life.
And in any case, even if the manufacturers were lying out the back teeth, most speakers would still have a battery life sufficient for all but the most hardcore of beachgoers. Our advice? Don't worry too much about this one. You probably won't have an issue with it.
Back To Our Wireless and Bluetooth Speaker Picks Back To Our Comparison Table
Learn More About Speakers