Campfire Audio Polaris 2 ($449)
Drivers: Hybrid
Connection: MMCX
Impedance: 17Ω
Sensitivity: 105dB
What We Like: Attractive price, impressive sound, big bass, great accessories.
What We Don't: Definitely not neutral or overly balanced.
See the Campfire Audio Polaris 2
In-ear technology has come a long way in just a few short years. While wireless earbuds increase in popularity, companies like Campfire Audio keep pounding away with new wired designs, focusing purely on high quality audio. We had a chance to test their brand new Polaris 2 in-ears, which are intended to be an update redesigned from scratch. In this review, we look into the sound, design, comfort and fit, packaging and accessories, specs, and more of the Campfire Audio Polaris 2 earbuds. To see how they stack up against other models, check out our list of the best earbuds.
 
Sound
Low-End (Bass)
The Campfire Audio Polaris 2 are traditional wired earbuds with a twist, separating them from the majority of low-to-medium priced earbuds. Essentially, this is because their design involves a separate bass driver. Campfire Audio specialize in multi-driver technology, which is the headphone equivalent to adding a subwoofer to your stereo. These earbuds feature two internal drivers in each side, and the one responsible for bass and low mids is a hefty 9.2mm dynamic driver. This is slightly smaller than the 10mm bass driver found in the company's most expensive Solaris model, so we were curious about bass performance comparisons.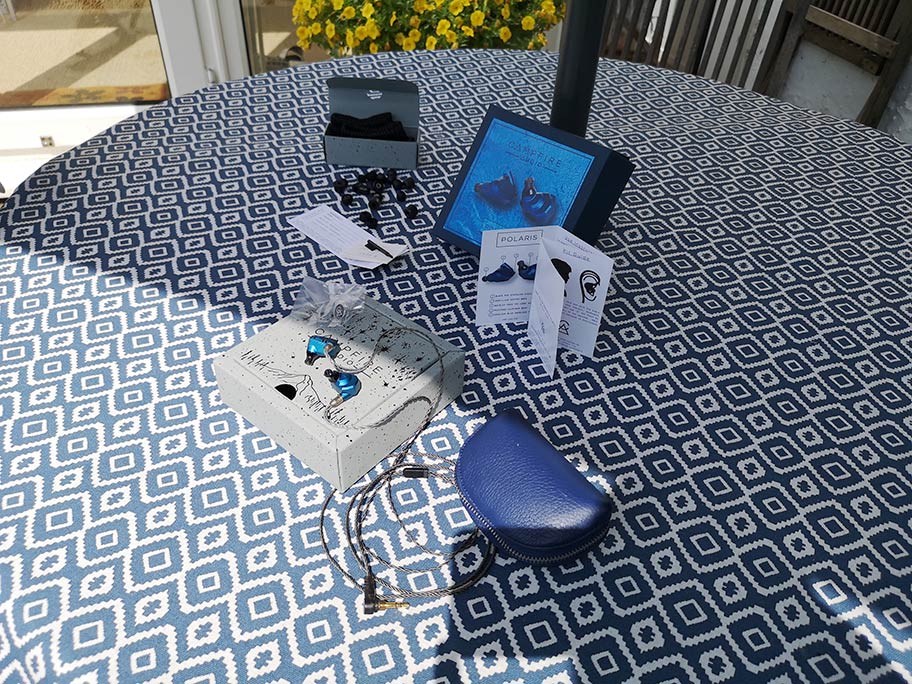 It turns out that bass clarity and the overall low-end performance of the Polaris 2 earbuds is one of their most outstanding qualities. Bass notes are big, proud, and plummy, but interestingly, their plus size is not compromised by a lack of clarity. There's a certain warmth to the bass and we're pleased to say that fast kick drum patterns and rapid fire bass lines still manage to maintain a plentiful of transient attack. The sub-bass can dive all the way down to 5hz, which is ridiculously low. Humans can't hear much below 30hz, so these earbuds create a sense of feeling the sound. The low-end could easily be compared to the big subwoofers of a well-tuned nightclub system. This makes the Polaris 2 incredible for casual enjoyment, rather than critical listening. They sound bigger and a lot more full-bodied than typical studio reference grade headphones.
Midrange and High-End (Treble)
One of the main challenges in designing headphones with multiple driver sizes is choosing a discrete crossover point - the frequency transition between the drivers handling the lows and highs. It's the audio equivalent of sticking two halves of a picture together with tape. If not aligned properly, the edges will show in the middle of the image. Luckily, the Polaris 2's smooth midrange is free of flaws and full of detail. The upper mids are slightly less forward than the bass and top registers, but display a natural and classy character. Spoken word and vocals are clear, with a fair amount of authority in the lower mids. That particular mid frequency band above the bass region gives the Polaris much of its unique sonic signature. It somehow pumps up the excitement, while drums, guitars, and synths manage to sound like a full fat, fully grown version of their former selves.
We went through a lot of classic and contemporary material and found the treble frequencies sounding slightly excited and brought forward than what you'd hear from a studio pair of headphones. This gives the Polaris a certain top end sizzle even with the most dense-sounding contemporary releases. They really wake up older jazz material too, where transient sounds, like the bell of the ride cymbals and the snap of the snare drum, are given a fresh makeover. Despite its slightly excited character, the high-end can still be characterised as pleasant. It's easy to get accustomed to the sound of the Polaris and even after prolonged periods of listening, the music felt natural and our ears free of fatigue.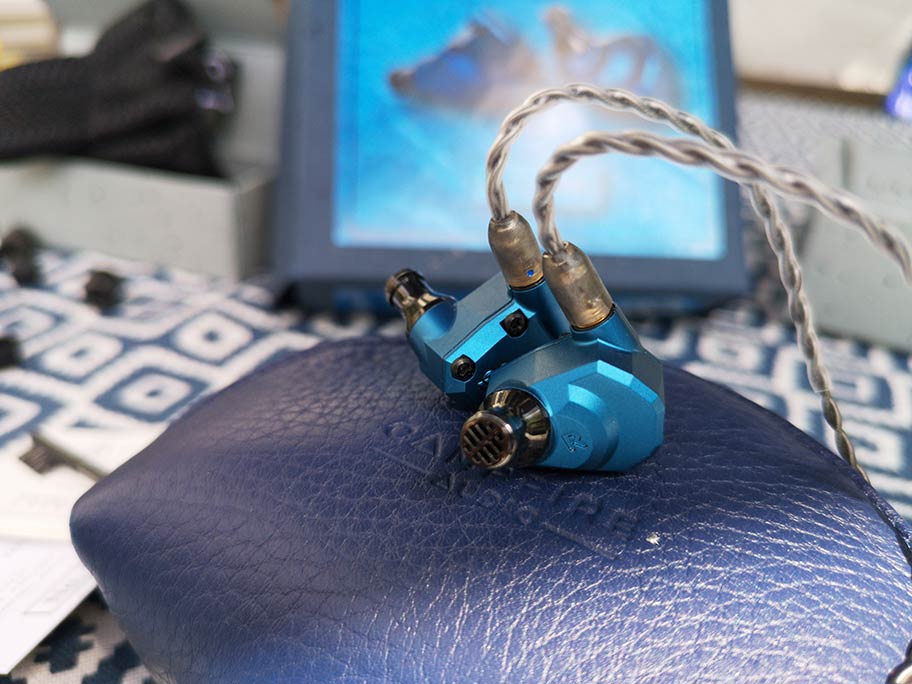 Soundstage
The soundstage of the Polaris 2 is open, spacious, and contemporary. There's plenty of bell bottoms and high ceilings to their sonic character. The pronounced center image is complemented by a fairly wide soundstage and a good depth of field. This is definitely an achievement for an earbud design, as in-ears tend to sound a lot more congested than over-ear designs. The Polaris try really hard and nearly succeed at mimicking the ridiculously good performance of the company's flagship Solaris model. Where they fall slightly short is in the sense of width. It's likely that this was the very brief behind this new Polaris update: to offer a cheaper, albeit very credible, alternative to Campfire Audio trademark high-end sound and we are convinced that these earbuds nail the expectations with aplomb.
Hybrid Design
The presence of two dedicated drivers per earpiece clearly aids sonic detail, but the pair's soundstage width is no doubt a direct result of Campfire Audio's two proprietary acoustic technologies called T.A.E.C. and Polarity Tuned Chamber™. The former T.A.E.C. stands for Tuned Acoustic Expansion Chamber and this is essentially an acoustic treatment of the chamber housing of Polaris' top armature driver. That distributes the energy of the high and high mid frequencies. Similarly, the Polarity Tuned Chamber™ is a bit like an acoustic bass port directing bass and low-mid frequencies produced by the 9.2mm dynamic driver.
The inclusion of such passive acoustic port treatments is why Campfire Audio call the Polaris - amongst the majority of their earbuds - a hybrid design. The acoustic design of the earpiece allows for correct distribution of frequencies and it's not unlike how rooms can have a direct effect on the sound of a hi-fi system. Think of how a room with tiled floors and big windows alters frequencies so very differently than a space with heavy curtains. These acoustic tweaks have clearly paid off, complementing the frequency response of Polaris 2 with an airiness quite uncharacteristic for in-ear headphones.
Impedance and Power
Headphone impedance is directly linked to drivability and perceived loudness. Measuring at 17 ohms, the Polaris' impedance is slightly higher than average earbuds, but still easy to drive by generic handheld devices. The sensitivity is pretty high, at 105dB, and subjective loudness is only a little than that of the recently reviewed Simgot EK3 (full review here).
Tested alongside various other earbuds, on-ear, and over-ear headphones, the Polaris 2 were easier to drive, and sounded fuller, than the RHA T20i (full review here) or two of our classic reference-grade favorites - the Audio-Technica ATH-M50X and Sennheiser HD-25 II. This makes these earbuds a great choice for everyday use, whether with a regular smart device or with a high-end DAP.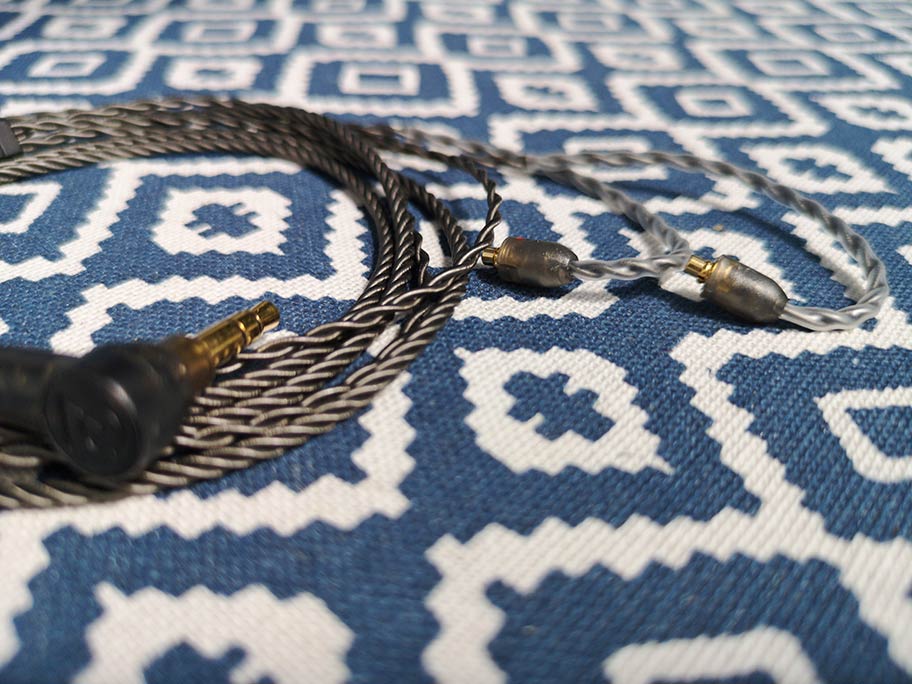 Design
Looks and Build Quality
Campfire Audio fit the proper description of a boutique company as their high-end sound is matched by their custom shop looks. Assembled by hand, their machined aluminum shells have an angular shape with a deeper and more substantial body than most earbuds. First impressions will most certainly be captured by the Cerulean blue anodized finish, offset by three black PVD screws. The slight futuristic looks match the sci-fi theme implied by the name. We like that a lot, though this may divide opinions - let's just say that the Polaris 2 stand out and might not suit everyone's style.
The blue body shells come to black stainless steel spouts which hold the eartips. The wire attaches to the shell body via custom beryllium copper insulated MMCX connectors, which are now an industry standard for quality earbuds. The overall assembly is extremely solid, with an aviation-grade precision. Based on looks alone, the Polaris 2 could easily pass for earbuds costing twice their asking price.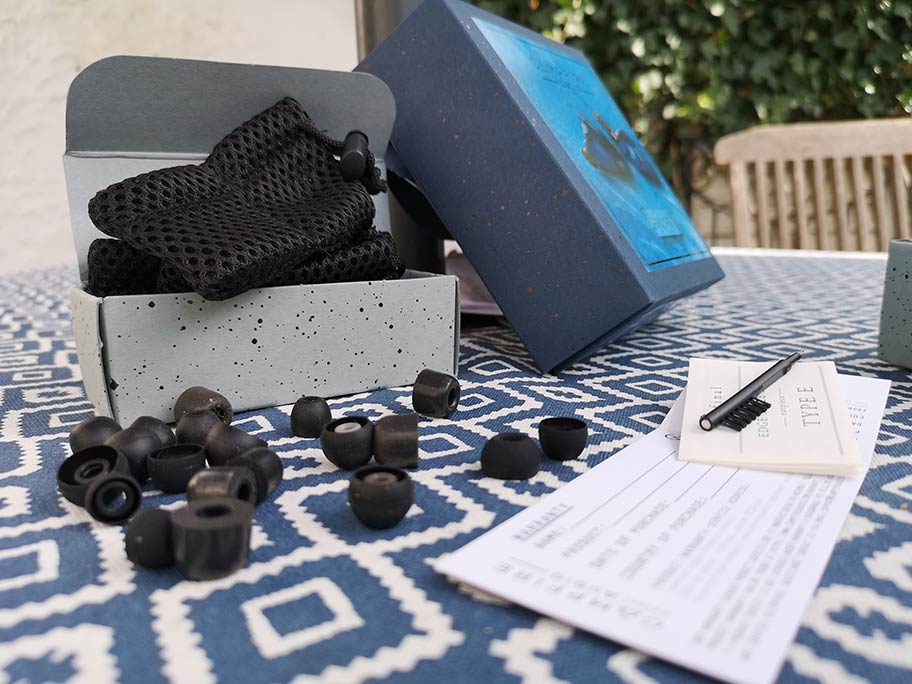 Comfort & Fit
Ear orientation of each Polaris earbud is indicated by the letters L and R engraved on each shell. Ear positioning is quite specific, as the shells are shaped to match the outer ear cavity. Campfire Audio's manual includes a good visual explainer - when inserted in the ear, the wire faces up and is folded behind the upper side of the ear in a traditional earbud style. The passive noise isolation is decent and the numerous ear tips that come with the package will certainly provide tight fit options for every ear size. The earbuds managed to stay snug throughout the complete duration of a long jog, though it needs to be said that, on account of their dual driver technology and extra depth, the body shells protrude slightly from the ears. Overall, the Polaris 2 are comfortable to wear and there's no issue with weight or fatigue.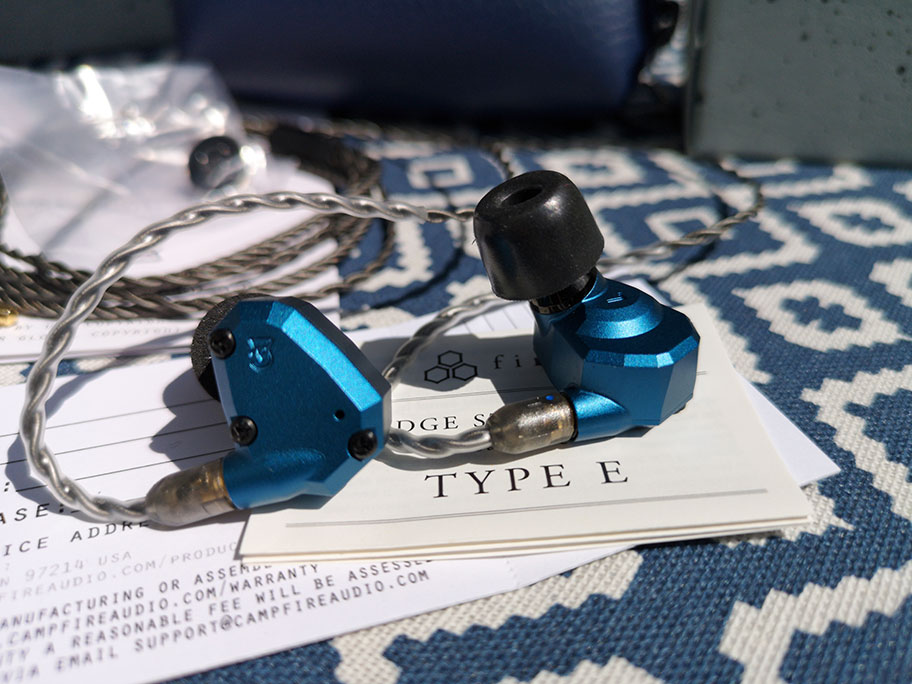 Accessories & Packaging
The Polaris 2, just like any Campfire Audio product, come in a rather exquisite package. The Cerulean blue outer wrap unveils the inner black carton box, containing a premium blue leather case. Made for Campfire Audio in Portugal this is a great travel accessory and a nice touch that further justifies the $500 investment. Included are three vinyl pouches that contain the aforementioned selection of eartips, plus a cleaning tool, lapel pin, and a printed manual. There are five size options of Final Audio eartips, and Campfire's own 'Marshmallows', which come in three standard sizes each.
Cable quality is a big factor for headphone audio and it's no surprise that Campfire Audio provide an extremely high-spec silver copper wire. The Smoky Jacket Litz cable's light grey color is specific for the Polaris and its medical grade pvc jacket sports a classy tangle-resistant weave. The beryllium copper MMCX connectors at the end are followed by a molded ear-hook design, which replaces the previously used memory wire. All of these accessories are replaceable and Campfire Audio's website offers a variety of high fidelity cables - from pure silver to custom eight-wire custom weaves.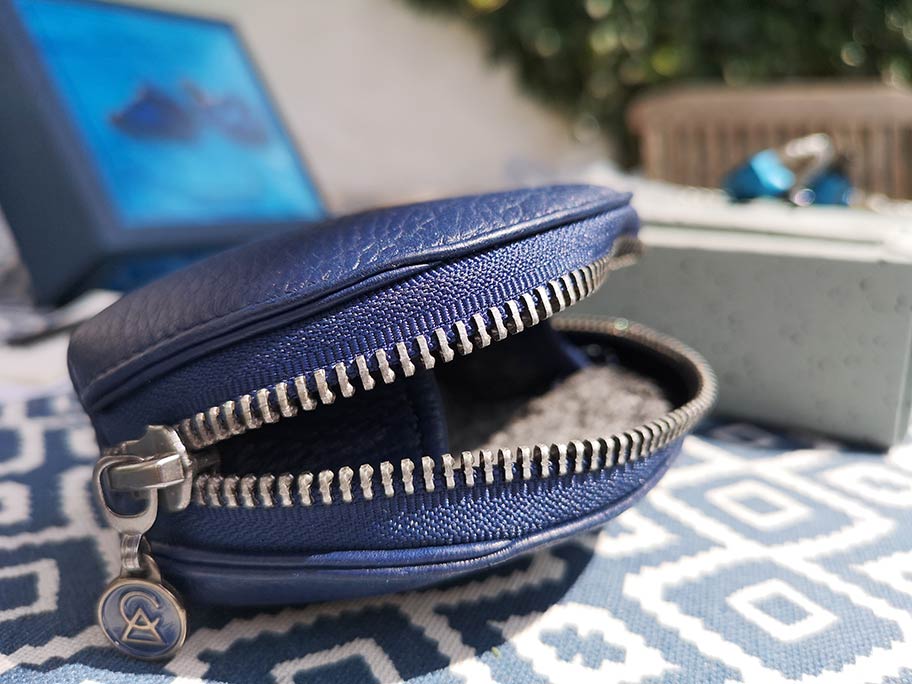 What We Like
The Campfire Audio Polaris 2 are attractively priced and offer great value.
These twin-driver earbuds impressed us with their overall sonic detail, huge bass, and slightly enhanced highs.
These earbuds come with a great selection of accessories - we love the blue leather case and the braided cable.
 
What We Don't
Not suitable for reference playback - many purists will find their character too bassy and slightly aggressive.
The futuristic, angular design will not be to everyone's taste.
The Polaris 2 are slightly large and bulky for some ears.

Comparison Table
*BA = Balanced Armature
**Imp. = Impedance
***Sens. = Sensitivity
The Competition
High-end boutique brands, such as Campfire Audio, will see their competition in household names. The Shure SE535 are of a very similar design, at virtually the same price, making them a tough comparison. They have been around for nearly a decade now but have managed to survive, even trumping most new competition. This is largely on account of their triple driver technology, delivering a balanced sonic structure. Their incredible sound insulation matches the performance of some active noise-canceling earbuds and their accessory package even includes a Bluetooth 4.1 wireless kit.
Having just reviewed another pair of earbuds, the Simgot EK3, we can draw a lot of similarities with the Polaris 2. At $359 the Simgots are slightly cheaper, but they managed to seriously impress us with their transient detail. They may not have Polaris' low-end ballsiness, but their top-end clarity is probably unmatched at their price. The midrange is transparent and detailed, and we could only nitpick about their narrower soundstage. They look very classy and the accessory pack is top notch.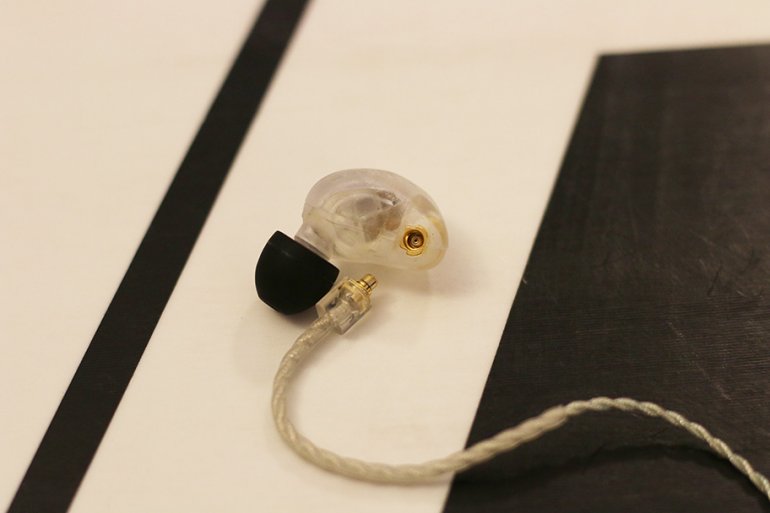 For a great performance but at half of Polaris 2's price, check out the Brainwavz B400. These earbuds have an honest and detailed sound. Featuring four armature drivers per side, their biggest sonic asset is perhaps their detailed midrange. They may not have a top register as revealing as the one displayed by Polaris 2, but for around $200, they sound fantastic. The included accessories are also first class. If budget is a deciding factor, the Brainwavz B400 are a perfect alternative.
We've already mentioned Campfire Audio's flagship Solaris, but of course there are several other models that deserve your attention. One of our favorites is the Andromeda. At $1,099 they are obviously in a different price bracket altogether, but the same can be said about quality. Featuring no less than five drivers per side, the Andromedas are all about stupendous detail. They are slightly more honest with the bass octaves than the Polaris 2, and the top-end extends further - up to 28kHz - which makes them more airy and transparent. Their accessory package is identical to the one reviewed here and perhaps the only thing to complain about is color. Anything goes, as long as it's not green.
Learn More About Headphone Audio