In Brief
Marjorie Baumert runs Rocky Mountain Audio Fest - one of the most important audio shows around, with thousands of attendees.
On the eve of RMAF 2019, She breaks down her strategy to diversify audio show crowds, and make them less old, white, and male.
She isn't a fan of being photographed.
This will almost certainly be the only interview with Marjorie Baumert you'll read this year. That isn't just because she prefers to operate behind-the-scenes – we can't even supply a photo of her with this interview, as she's very clear that she doesn't like having her picture taken. It's because she is in charge of Rocky Mountain Audio Fest, and she is frantically, insanely, titantically busy. You would be, too, if you had to put a show like RMAF together. It's one of the biggest audio shows of the year, a huge event in Denver, Colorado, with dozens and dozens of audio companies and thousands of attendees.
The show happens this weekend (5-8 September 2019). It may not have reached the size of shows like Munich High-End, CES, and IFA Berlin, but it has arguably outstripped the main reputation. It's become the most important show on the calendar for anybody interested in audio, the place where you go to hear things you simply aren't going to get at other events. Of course, having a reputation like this means even more work to keep it. We stole 15 minutes from the busiest woman in audio to ask her how the hell she puts together a show like this without going completely insane - and what she's doing to make the regular audio show crowds (think old, white, male) a little more interesting.
Who is Marjorie Baumert?
"Al [Stiefel, her late husband] and I got started in this business because of Al's passion and our membership in the Colorado Audio Society. We started a company called Red Rock Audio, where we imported products for the first two years and then ultimately decided to manufacture our own. We made tube amplifiers and turntables. We started Rocky Mountain Audio Fest in 2004.
"We started it because we'd spent all of our advertising budget going to the New York Audio Show and CES, and at CES they left us out of the directory. I went down and said I filled in all the forms and they said, it happens, and they weren't very helpful. I was very upset, Alan was pissed, so we decided to broach the issue with the Colorado Audio Society to see if we could start a show in Denver. We wanted to treat people with respect. We are all human and mistakes happen, but when mistakes happen we can do our best to try and fix it."
 
Were there any specific things about audio shows that you wanted to change, or do better? Beyond simply making sure that companies were in the directory?
"We wanted to treat the exhibitors as people, and are not as just a wallet. When exhibitors showed up, we had the Colorado Audio Society themselves hand them their badges and welcome them and say, thank you for coming. We pioneered the idea of databases for audio shows, and because I was a computer programmer, it was easy for me to figure out how to do it better."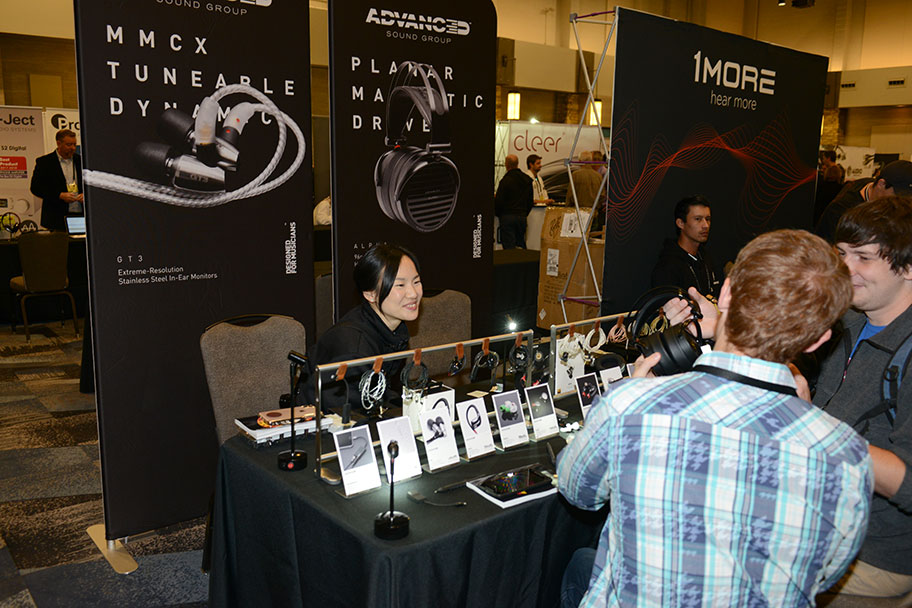 What are some of the big challenges of putting together a show like Rocky Mountain?
"We have a new venue and new staff this year, so we have a whole new set of challenges! The architectural plans don't match what we actually have, so we are still working through that. I also have to keep the website current to avoid security breaches, and then dealing with the political conditions, economic trends, tariffs, all that uncertainty that impacts our exhibitors and their ability to attend the show.
"Because the exhibitors are dealing with an international market and going to the Munich show, and the market in the US and Europe isn't very strong right now. So trying to figure out how to give a good product during tough times, like in 2008 when we had the economic downturn. A lot of exhibitors just didn't have the cash to come. And the biggest thing is the tariff issue and the uncertainty around that. Last year we had exhibitors from several countries the couldn't get visas. We have press and exhibitors and attendees from all over the world, and I have to deal with several visa applications, and sometimes we can't get them.
 
That must be a particular problem for Chinese audio companies.
"Yes - and last year in particular."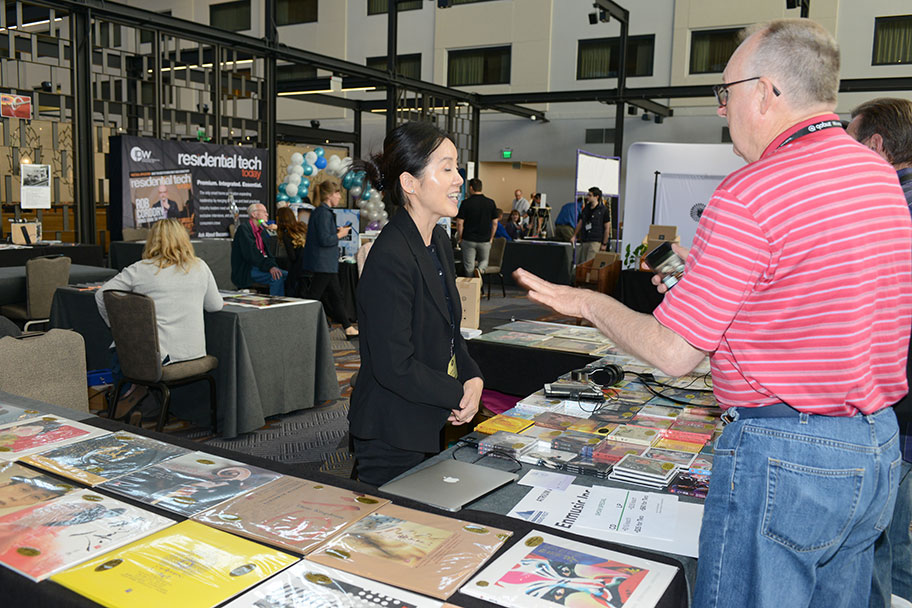 One of the biggest issues with audio shows is that a lot of the equipment is out of the price range of most listeners. Do you find it difficult to attract new companies to the show – specifically companies who are offering entry-level or budget audio gear?
"No. We actually have an upsurge in that area because that's what the consumers are demanding. For the past few years we've had five entry-level rooms and this year we will have three. We invite exhibitors to put together the room, or we put it together under the Audio Society brand.
"I work with a number of professors and high school teachers who bring their kids to the show, and they were complaining that the exhibitors didn't play any music that they had ever heard of. Also that they weren't allowed to touch anything! One high school teacher was so excited because he brought his 10 year old daughter and she had never seen a turntable, let alone be able to touch it and see how it worked.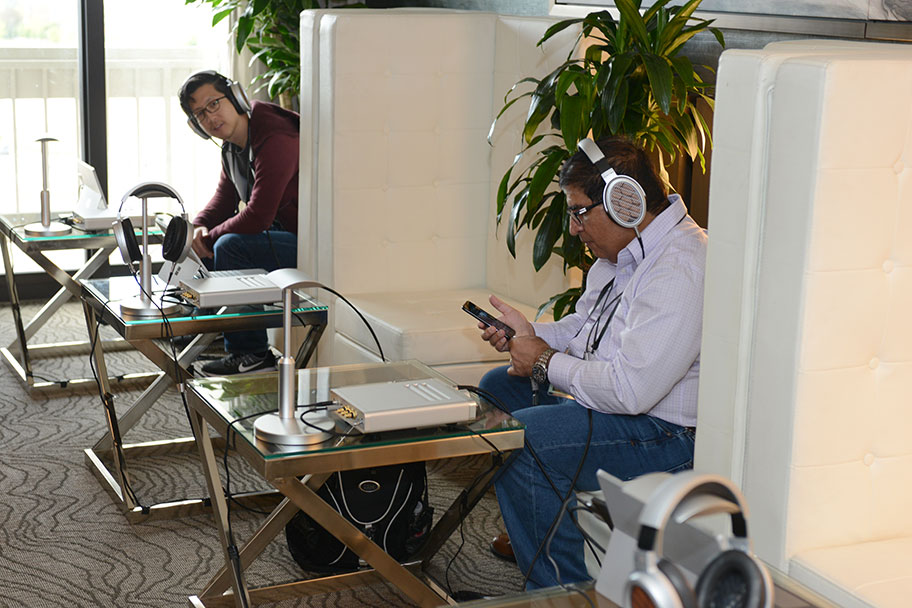 On that: diversity is a huge problem for audio shows. There are very few women, young people, or non-white people at most shows. What are you doing to change that, outside of the entry-level rooms?
"This year we reached out to YouTube reviewers, Joe n Tell and Ron from New Record Day, who both have several thousand subscribers. They are both can come and do live streaming from the show, and cover every room, and Joe will actually ask their followers to walk around with them and ask questions in advance that he can ask the manufacturers.
"We are also going to bring in motorcycle and car audio, and see if we can bring in a new audience that way. We are going to have a full exhibit hall just dedicated to that. We put the call out to local dealers here to be part of the show – no one has ever asked them. We've had a few companies in the past, but this is the first year that we are going to have a dedicated space. For their customers, they will get free entry."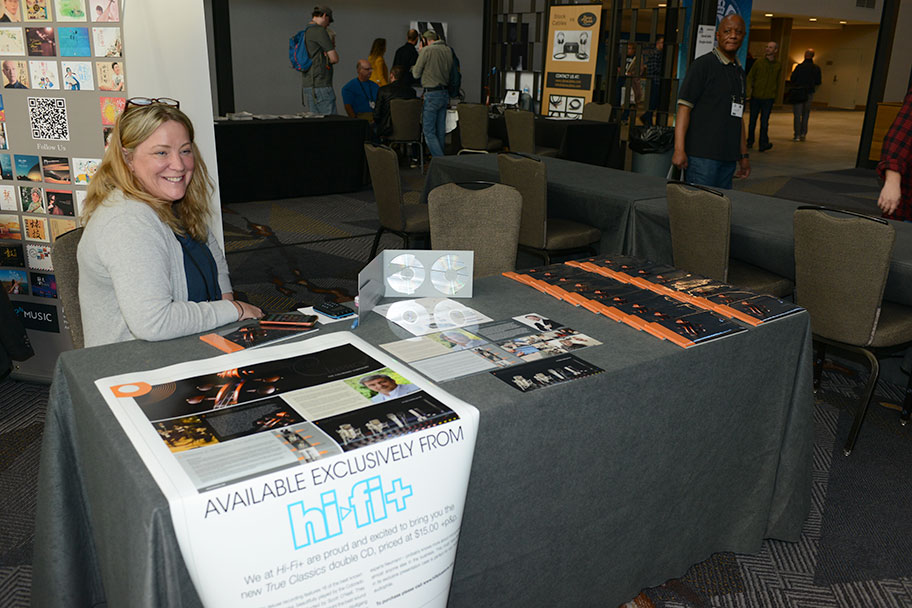 You've been doing this for over a decade now. Do you think that the crowds at audio shows has become more diverse over time? Or is a problem that still needs a lot of work?
"Both. I have volunteers who handle my registration desk, and last year they were very excited at having a much more diverse crowd than they had had in a long time. But it's our responsibility to educate the exhibitors on how to deal with the changing demographic. They have to respect the people. They have to respect women who come into a room as audiophiles, or as people who love music, and not intimidate them. Same goes for the younger people
"For example, I was at an audio show this year, and an exhibitor asked me what I would do differently. I told them to play music that my grandparents didn't listen to. He was belligerent, and said, this is the music that sounds best, and yadda yadda. I'm thinking, how very closed-minded, because you are never going to get people to be excited about music that they really don't care for?"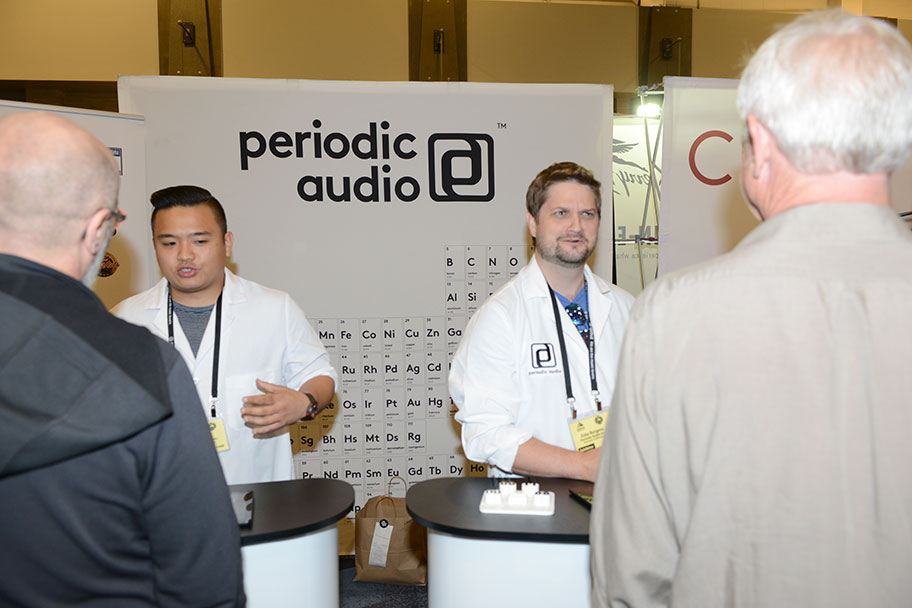 When you're working at Rocky Mountain, do you ever get a chance to walk the show floor and listen to some of the equipment yourself?
"No. Not at all! I'm a hands-on organiser, and I handle all the issues that come up. That's why I attend the other shows, so I can actually sit down and listen while I'm not stressed."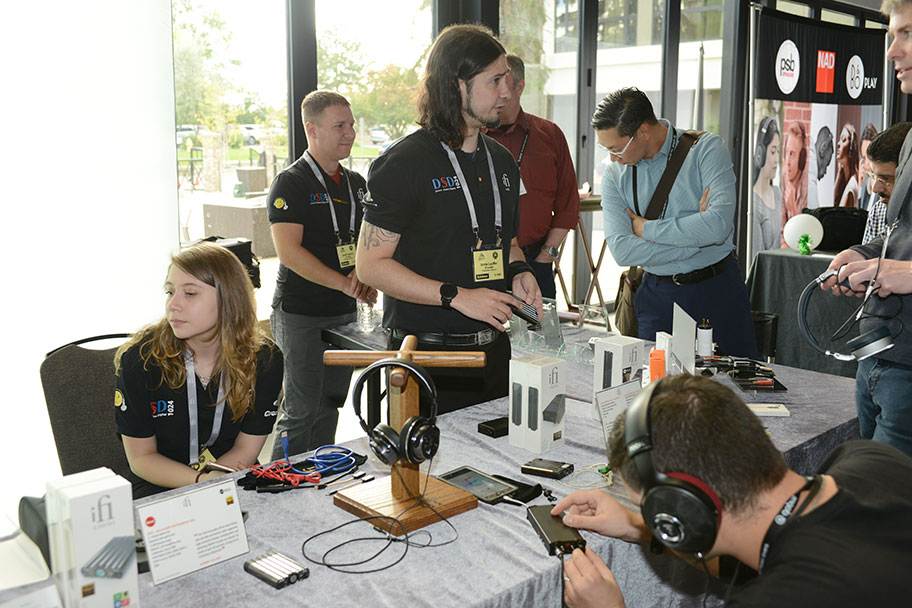 Do have a particular best moment (and worst moment) from past shows?
"My favorite moment is always when someone takes the time to say thank you. I treasure the friendships and the hugs I receive each year. My husband passed away in 2009, and so I have a legacy room in his honor each year. We send out an application form to people who want it, and they can nominate a company who is new or needs a little helping hand or someone who is in economic distress. I give a free room to them each year. [This year's recipient hasn't been announced at the time of writing]. It's also nice to work with volunteers who care about the industry, and I love it when they're having a good time.
"The worst moments are anything I can't control. Power outages, no elevators, fire alarms, shipping damages. That kind of thing."
 
What's your own personal home audio setup?
"I have a loudspeaker and amplifier system that my husband built, and then I have a Merlin turntable with all the Soundsmith cartridges. This is going to be horrible coming from someone who lives in Colorado, but I like everything except country music!
Learn More About Hi-Fi Audio