It's very tempting to take audio designer Cary Christie literally. Conspiracy in the audio world! The big audio companies have it out for the little guy! Indie companies need to watch their backs! Fortunately - or unfortunately, depending on how imaginative you are - Christie means it more literally. 'They' in this case means people who buy audio equipment, and 'us' refers to the equipment itself. Christie's firm belief is that listeners would rather not see their amps, receivers, and speakers - they want the equipment to disappear, with nothing left but fantastic sound.
It makes more sense if you know a little bit about the kind of product that Christie has built. It's an A/V receiver - the Artison Backpack P5. Because A/V receivers, almost universally, are ugly as hell. We've tested several on this site, and they all look the same: big black boxes with clunky front ends and all the style of an Ohio office park. They may sound great, and pack in brilliant surround audio technology, but looks-wise, it's no wonder people want to hide them. "Customers don't want to see our product," Christie says. "They just want to hear it."
Christie's Backpack P5 is follows this idea to its logical conclusion. It's a slim little wedge that is designed to be mounted on the back of your TV (hence the name). It offers five channels of surround audio (plus a subwoofer out), HDMI / Optical / Bluetooth connections, and goes for around $1,100. It's a significant departure from the receivers put out by Denon, Onkyo and the like, and we were intrigued enough to track down Christie and find out what the hell he's playing at. He's got a deep audio background, with stints at Infinity Speakers and Acoustic Research; if anybody's going to take on the world of A/V receivers, it's this guy.
Full disclosure: we have not yet heard the Backpack P5, although a review unit is on its way over. We have high hopes, though, and we think it's an intriguing enough proposition to warrant this interview. Keep an eye on the site for our full, in-depth review of the receiver.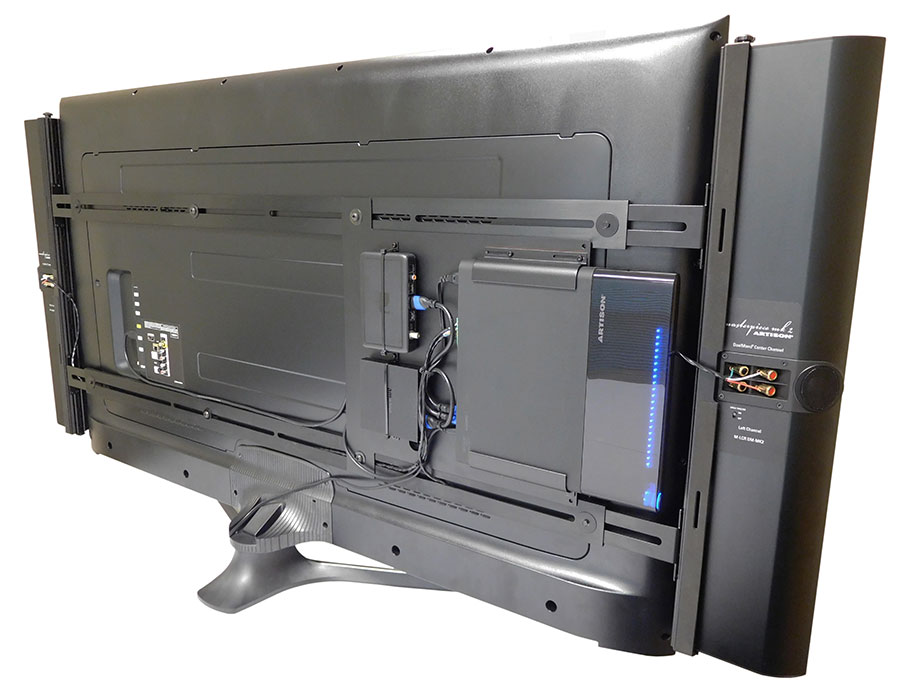 Why did you create the Artison Backpack P5?
"There are a lot of big companies working on improving things like Internet speeds and content, and I saw a lot of other companies putting more cables and more buttons and more and more channels and bigger boxes on their receivers. And I thought, this is kind of dumb.
The reality is that nobody – at least no one who uses this equipment – is looking for more speakers and more wires. The real basic [thing] that people are looking for is good audio. They are looking for something that they can make go away, because the average consumer had their way, we would all disappear, and the sound would just come from space.
With all this, we decided there was an opportunity to make something to add to a TV and which used an an HDMI ARC connection, which is very high quality source signal, and make a product which would be really small, sound really good, and could compete with some of the better audio systems out there.
We knew it had to be small. So we started working on different kinds of power supply designs, including gallium nitride, to make sure that it was a small package. We started looking for electronics and then ultimately decoding levels that would make sense for a good quality receiver that could effectively disappear. You could eliminate all the boxes and wires.
We first showed a product at CEDIA five years ago, which was the P5. It's just starting to ship now - we've got about a thousand on the market. We went through several significant upgrades on the product. Our electronics are different, and we now have Class A type of sound coming from a Class D amp."

It's kind of amazing that nobody else has done this: made a slim, small A/V receiver. Why are you the trailblazers here?
"Doing it wasn't simple. Putting in a good power supply, one that stable is not an easy task. If it's going to fit on the back of the TV, it's got to fit between the wall and the TV, so it has to be very skinny. That requires a lot of work. Getting an amplifier that is thermally efficient enough that would allow us to do away with massive heatsinks without doing away with power was hard.
Getting the rest of the market to catch up – because remember when we started this, it was all about Blu-ray and DVD. Now that streaming has caught up, we can use a smart TV as the front end. That meant that we could add good quality audio to a TV set. The market had to change, speeds had to go up, content had to evolve."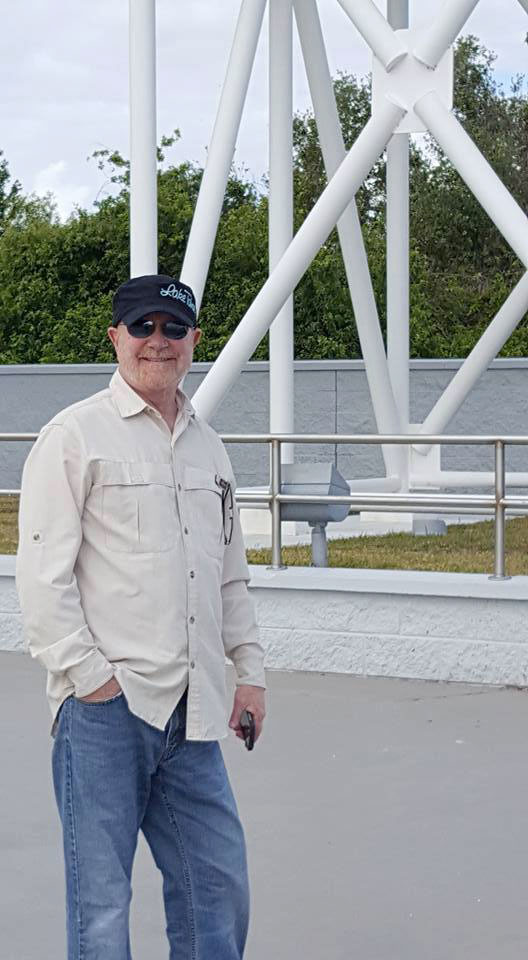 What sacrifices had to be made to get the required amount of speaker power out of such a small box?
"Not too many. Higher switching speeds mean smaller components and more efficient types of semiconductors. Gallium nitride is about 50% of the size of a traditional silicon transistor. There's a lot of technology out there that has been around for quite a while, but which has become affordable now. I have a good analogy. We've done a lot with neodymium in terms of increasing energy efficiency in places where pays off, like wind generators and generators in cars. Yet if you go into big electric motors, like those in a washing machine or a refrigerator, they are still old-fashioned. We aren't spending the money there because it isn't commercially viable to do it. Here, it was commercially viable to make a very small power supply.
We try to make a practical balance between what we put in and what we take out, and where we put our money into the design. The goal was a small, high quality product. We left out a few things – no vinyl, sorry – and we left out the channels for Dolby Atmos. That will be coming. But the average person's home theater is in the living room or den, so this is a 5.1 channel receiver, and it's at that level. That's what most people are using. They want to minimise their setup."
 
Are there any plans to make the Backpack P5 wireless? Or to release any wireless products?
"There are plenty of things we are working on right now. Since we are part of Savant, we are also doing speaker development for them… You're going to be seeing some pretty full on soundbars coming from them. We have also worked on and perfected a system for practical, distributed bass. That's needed in a house."
 
"It's a culture. If you notice in this industry – and I guess in every industry – somebody comes up with a good idea, and people start buying it, and all of a sudden everybody follows it. But you're right – they all look like they came off the same line, and I can't tell the difference in how they sound or how they look."
Learn More About Home Theater