Weirdly, we don't get a ton of tabletop radios for review here. No idea why; we've certainly asked. The big companies - Como, Bose, Tivoli - seem curiously resistant to letting us try their gear, even while companies like Goldmund are sending us amps that are worth about twenty Bose Soundtouches. Fortunately, Grace Digital are different - we recently spent a month with their new Mondo+ radio, and we have opinions. In this review, we break down the Mondo+'s design, sound, packaging and accessories, specifications and more, as well as how it compares to other models. You can also check out our video review.
 
Design:
For a mere $150, at the time of writing, the Grace Digital Mondo+ offers a hell of a lot of radio.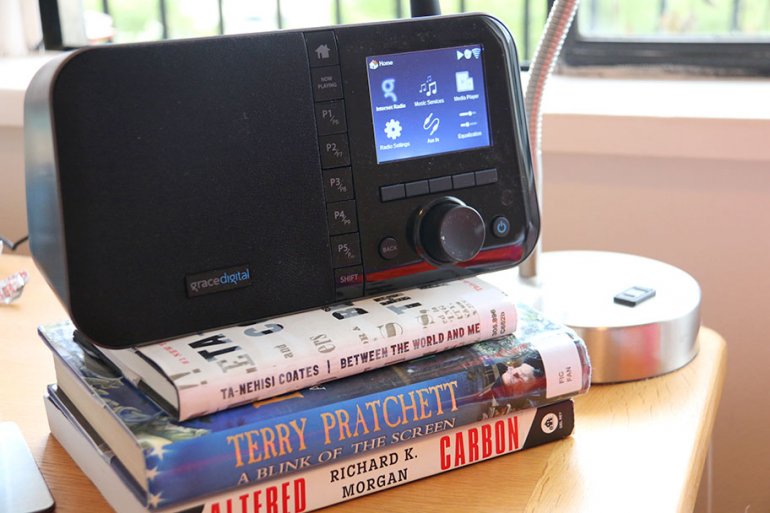 Tabletop radios, as a rule, fall into one of two design camps. They are either drop-dead gorgeous, like the Como Audio Solo, or they look like something that comes out of a factory that makes roller doors. The Mondo+ – which, if you've been paying attention, you'll realise is the updated version of the original Mondo – is one of the rare examples that fall somewhere in the middle. It's clearly had some design thought put into it, but it doesn't push the boat out in terms of looking fabulous. It is functional, and effective. It's not going to win any design prizes, but it looks perfectly acceptable on a bedside table, or on the kitchen counter. 
Its boxy shape is offset by gentle angles, as well as a curved rear end. On that rear side, there's a simple panel of ports, including twin RCA and USB connections, but it's the front that will, understandably, occupy most of your time. It's where the radio presents not only its biggest selling points, but also its biggest design weaknesses.
On the left of the front panel is a simple mesh-covered speaker. On the right is where things get interesting. It's dominated by a glorious, full-color screen that is a joy to navigate, and is something that tabletop radios twice the price don't have available. The screen displays album art, station logos, track information…just about anything you could possibly want. It's not as clear as a smartphone, for example, but it kicks just about every other system we've seen into a cocked hat, and offers superb value-for-money. It's easily the best thing about the radio, so it's a shame to see it let down by otherwise bizarre design choices.
We refer to the multitude of buttons that dominate the space around it. You use a simple stepped knob to control the on-screen menus – a short press select your chosen option – as well as an additional knob on the topside of the radio, next to the snooze button, to control the volume. So far so good. What's not so good are the fifteen other buttons on the control panel. These include five context sensitive buttons, six preset switches, a menu button, a home button…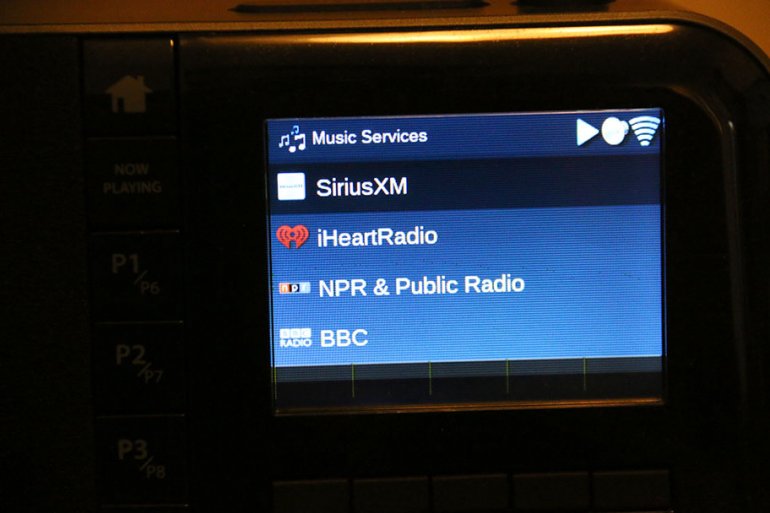 It's too much. Way too much. It's inelegant, frustrating, and to be honest, kind of pointless. The company would have been better served by eliminating these buttons – or at the very least greatly reducing their number – and expanding the screen, possibly even making it controllable via touch. Yes, this would have increased the price, but it would also made this radio a much more attractive deal. It's especially inexcusable because the radio is entirely controllable through a companion app, which works very well.
Compare this to something like the Tivoli Audio Model One Digital. While it arguably doesn't offer quite the same level of functionality as the Mondo+, and nowhere near the same value, it also offers a far more elegant front end, and one that is much more enjoyable to use. Again, we can't emphasise how good the screen is on the Mondo+, enough that we don't think the design issues with the buttons are a dealbreaker, but it's frustrating to see a lack of imagination here.
We'll talk about the audio options the Mondo+ offers in the section below. Before we get there, a couple of other things worth noting. The radio has full access to wireless audio via WiFi and Bluetooth 4.1 – no aptX, that's not exactly a surprise at this price – as well as the ability to be controlled via the Google Home Assistant, which is a nice touch. You can also connect gadgets like an Amazon Dot; although we didn't have one to test, we have no doubt that it would have worked just fine. The company also offers a generous warranty – thirty days risk-free trial, as well as a year's guarantee on all new items.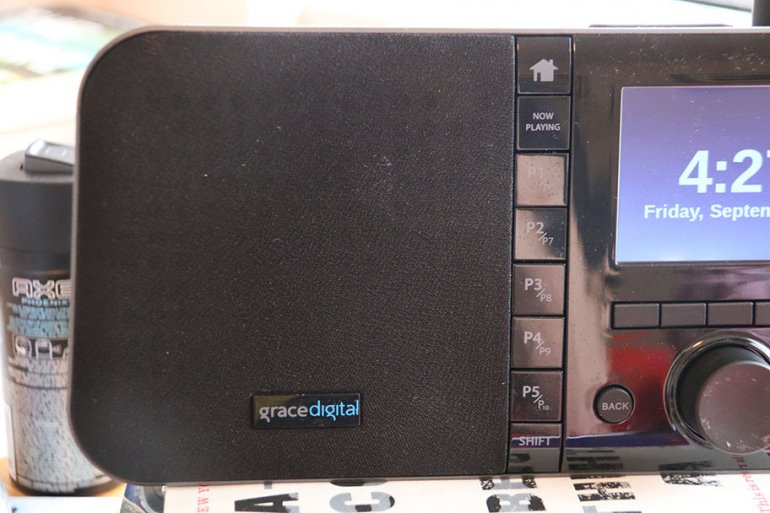 Sound:
Design glitches there may be, but when it comes to audio, the Mondo+ offers an embarrassment of riches. Simply put, if it's audio in a digital form, you can listen to it. Podcasts, Internet radio, satellite radio, you name it. If someone has turned a piece of audio into ones and zeros, then there is a very good chance that the Mondo+ will be able to play it in some form.
It's kind of startling to see how many services are integrated with the radio's software. If you're a SiriusXM subscriber, you'll be able to access your service through here, with minimal hassle (save for having to enter your login details using the scroll wheel, which is a little annoying). There's full ChromeCast functionality, as well as access to myriad streaming services, including Spotify, Tidal, Deezer, Google Play, and more. You get iHeart, NPR, the BBC, CBS Radio. There is an alarm clock function, the ability to sync the radio with other speakers from the company to get a multiroom system, and a whole host of other useful features. About the only thing you don't get is a direct AM/FM reception, although you can absolutely listen to these stations if they have an Internet stream.
In terms of the actual sound quality, it's important to analyse the radio in context. By this we mean: we're not going to be putting it up against dedicated, high-end speakers. That would just be silly. Instead, what it makes sense to do is to compare this radio to others in its class, and although it doesn't rearrange the radio landscape in this regard, it manages to give a good account of itself.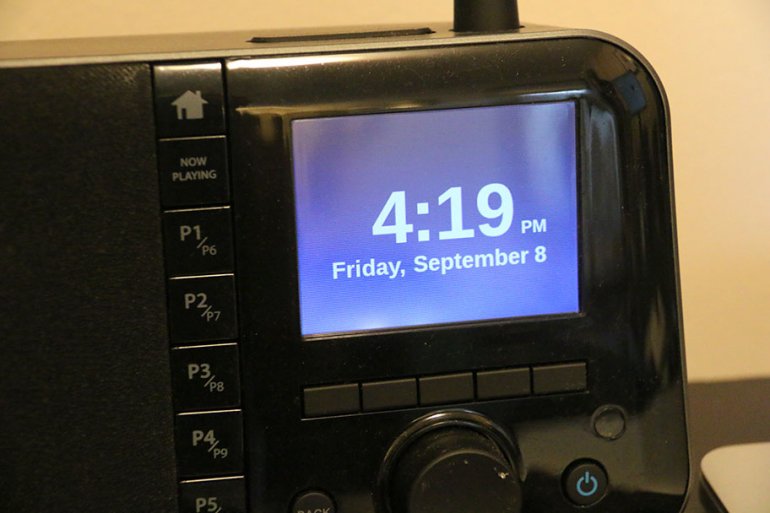 There's a 12 watt Class D amplifier deep in its guts – a particularly efficient type of amp that doesn't run very hot. The amplifier powers a simple two-way speaker system – in other words, one with two drivers instead of three – consisting of a 3" woofer and a basic 1" tweeter. While you certainly aren't going to be blowing the roof off with this puppy, it definitely puts out a fair amount of volume when it has to, and it does so with remarkable clarity. Generally, we found audio to be pretty solid for this price range; although there was a little bit of distortion at high volumes, and a slight touch of muddiness in the bass, the mids and highs offered a generous amount of detail, as well as a soundstage that was surprisingly wide. The sound signature was similar whether listening through headphones or through the included speaker drivers. It didn't blow our minds, but it definitely didn't take anything off the table, either.
And as we said, it compares favorably to the competition. Take the Tivoli Audio PAL BT, a similarly priced model with decent functionality. We think, all things considered, that the Mondo+ offers slightly more exciting sound, with a little bit more detail and oomph. It's never going to be the audio quality from something like a Revo Supersystem, but we never expected to stop for the most part, this is a radio that delivers on the sound front, offering decent audio quality with an absolutely staggering range of sources, far more than we'd expect at this price point. So yes: thumbs up from us here.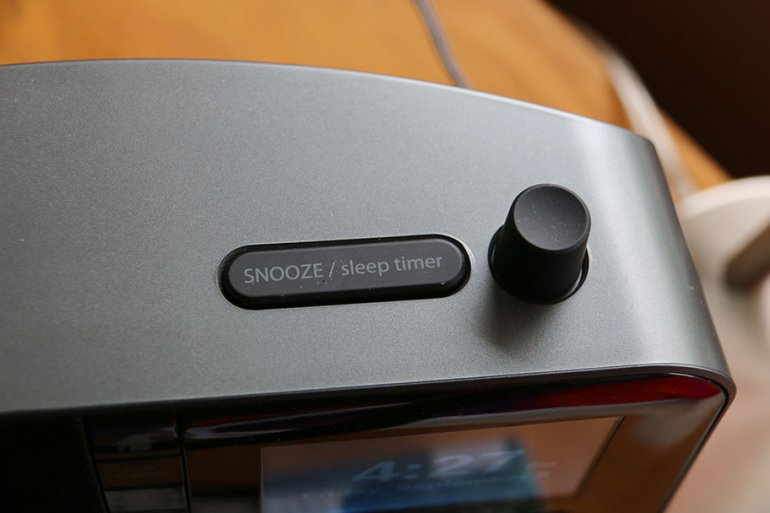 Accessories & Packaging:
The packaging is nothing to write home about – a simple, disposable cardboard box with minimal frills. However, we do like the company's accessory game.
Chief among these is a remote. While we found ourselves using the app more, this was always nice to have around, and it freed us up from having to use the god-awful buttons on the front of the machine. It's not the most glamorous or amazing of remotes, but it gets the job done, with a solid feel in the hand and clicky controls. The company even throws in two AA batteries to get it working, which is a nice touch – and not always a given, in the world of tabletop radios.
Outside of that, the only other accessory you get is a power cable, with a surprisingly small wall wart on the end. Nothing we didn't expect to see.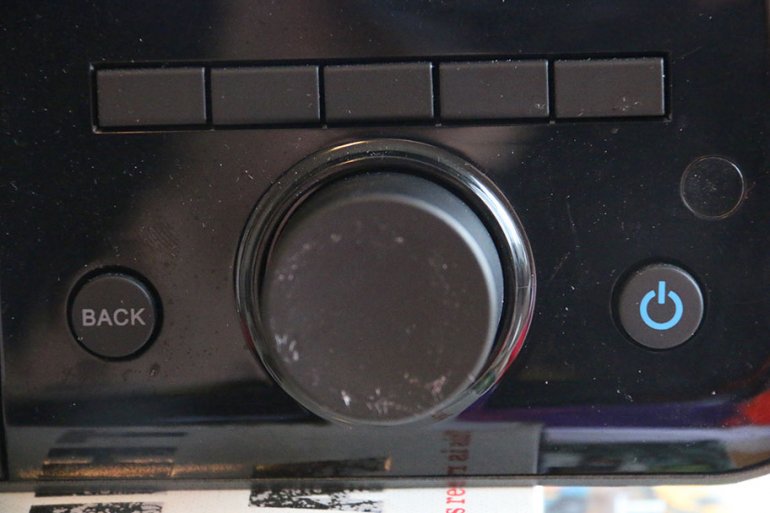 Verdict:
Old-school radio lover? Looking for something to get your closest classic rock FM station? Want some local AM news? This is not the radio for you. Not by a long shot. It is a speaker system with its gaze fixed firmly on the future, turning its back on legacy radio signals in favour of an entirely digital approach. 
And why not? For while we do get a surprisingly large number of queries in The Master Switch inbox, regarding which radio would be best for simple FM listening in the workshop or on the porch, there's no question that this is where the market is going. If you're digital listener, and most of your sources come from podcasts and Internet radio, then this could be a very worthwhile purchase.
Yes, it has a couple of annoying design issues. Yes, that front end is hideous. You get a glorious screen, an absurd amount of functionality, and sound that is perfectly decent for the price. We're not sure we'd advocate using this as part of a multiroom speaker system – manufacturers like SONOS have it beaten hands-down there – but as a simple alarm clock / bedside radio, or a speaker system in office, it really gets the job done. 
The Mondo+ does have one or two flaws, and it's not going to be for everyone, but we had a great deal of fun with it, and think you will too.
 
What We Like:
Excellent screen.
Huge range of listening options.
Decent sound.
Good value.
What We Don't:
Way too many buttons.
Not for dedicated AM/FM fans.
See the Grace Digital Mondo+ On Amazon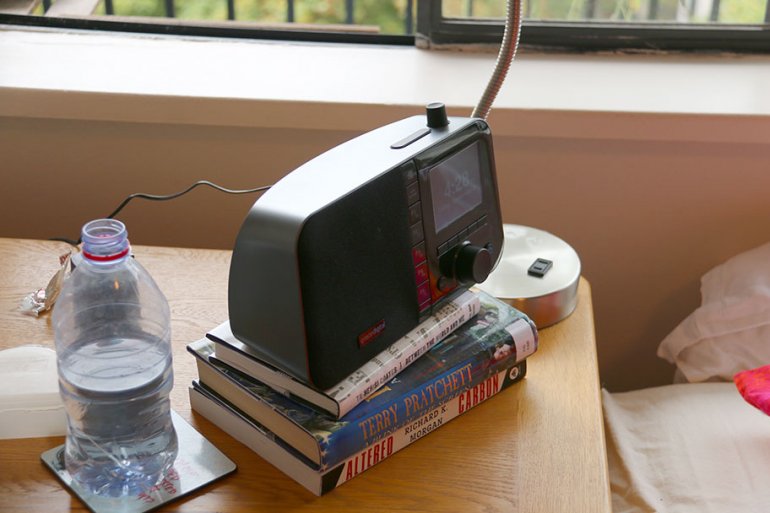 Alternatives: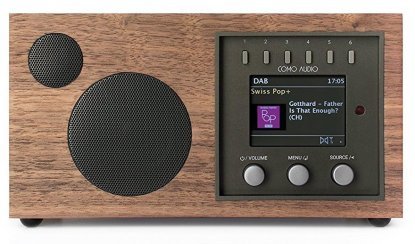 A radio that falls squarely into the gorgeous design category. The Como Audio Solo is a touch more expensive than the Mondo+, at around $300 at time of writing, but it more than justifies the increased pricetag with a gorgeous wooden veneer and beautiful usability. We go as far as to say it's the most beautiful tabletop radio you can buy today. We even prefer it to the company's bigger Duo model.
It has somewhat better sound than the Mondo+, too, although that's hardly surprising given how much you pay for it. You get this if you care much more about the sound and overall aesthetic, although you do need to bear in mind that you won't get quite the same level of functionality as the Grace Digital.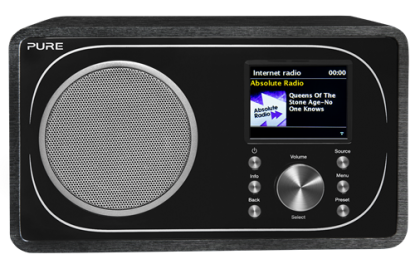 We got a real soft spot for this one. It's getting tougher and tougher to find in the wild, but if you do see one, we'd absolutely recommend snapping it up.
The design is actually very similar to the Mondo+, with a similar front-end, although the F3 manages to handle things without the smorgasbord of buttons. At the time of writing, it's a touch more expensive, but we'd argue that the pricetag is justified. Definitely a viable option, if you see it for sale.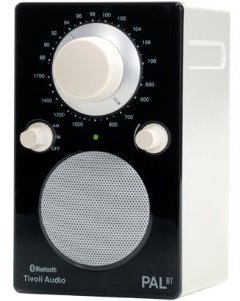 Tivoli Audio make some genuinely stunning radios – like the pricey Model One Digital. This budget option is one that is more directly comparable to the Mondo+; it costs a little less, but not too much less, and we'd argue that they are in direct competition.
What you lose out on: the vast range of digital sources, the sound quality. What you gain: a portable solution – something that the Mondo+ can't do – as well as a funky design that recalls retro radios. Not quite as good, but still a viable alternative.
 
Comparison Table:
*WPC = Wattage Per Channel
Video Review:
Learn More About Home Audio