NAD D3020 V2 Review ($449)
Weight: 3.1lbs
RMS Power: 30W/8Ω
DAC: Yes
What We Like: Excellent sound quality, stylish design, versatile.
What We Don't: Annoying touch controls.
Stereo amps can be boring as hell. The companies that make them are, more often than not, concerned with tweaking the internals, and ignoring what things look like on the outside. They may sound terrific, but anyone with an eye for design won't find much to love in them - a major failing, in our view. NAD's original D3020 was one of the few exceptions, and, with this new version for 2018, the company hopes to keep that idea going. In this review, we break down the D3020 V2's sound, design, packaging and accessories, specs and more. To see how it stacks up, read our list of the best stereo amps.
 
Sound
Low-End (Bass)
The NAD D3020 V2's sound is virtually identical to that of the original 3020, and we love it. It was already very good for the original price of $499. For one hundred dollars less than that, it's practically criminal. The amp isn't super powerful – it puts out a continuous power of 30 watts into 8 ohms, more than enough to run most bookshelf speakers, but definitely not equipped to run bigger floorstanding ones.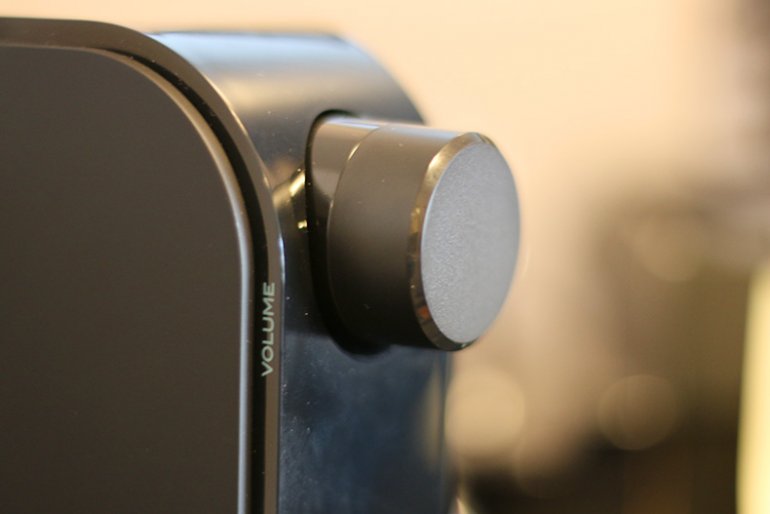 But what it lacks in oomph, it more than makes up for in detail, weight, and clarity. We ran this amp with a few sets of test speakers, including our standard Audioengine HDP6s (full review here), and it performed beautifully. The bass felt tight and compact, controlled without being overly dominant (there is a bass boost option available, but we didn't feel it made a significant difference, and mostly left it off).
 
High-End (Treble)
While the highs could have used a touch more shine, they were detailed and cohesive enough that we never felt we were losing out. We didn't find there was a great deal of difference between wired and wireless sources; in almost all cases, we were impressed by just how dynamic things sounded. In areas like the mids, instruments showed real presence and richness. It compared very favourably with other amps in this price range – the most direct comparison is perhaps the PS Audio Sprout100, another amp which combines good looks with detailed, punchy sound.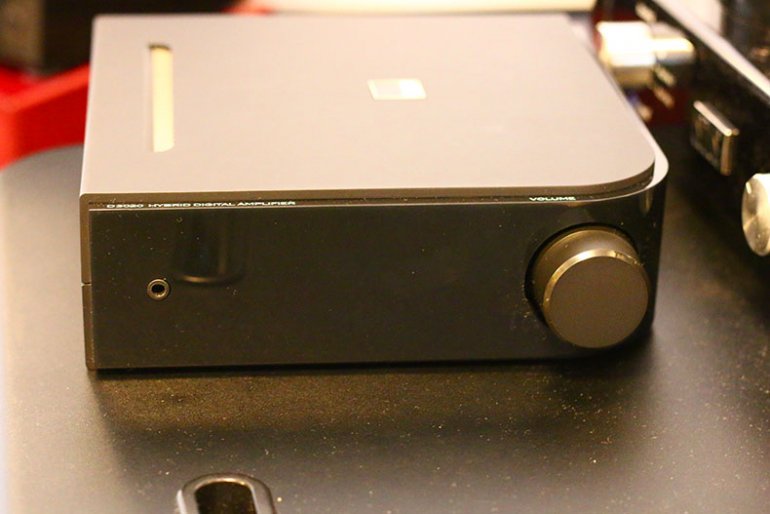 Bluetooth Audio Quality
You might not be able to connect via USB, but the included aptX Bluetooth makes short work of wireless connectivity. We had zero dropouts, and a decent range, but it must be said that we could never get the V2 to connect to our phone. Laptop, no problems, but our Android mobile? "The D3020 V2 has rejected your Bluetooth pairing." We don't know if that's the amp or the phone talking, but, either way, that's cold, man. Anyway, there's no denying that the sound on Bluetooth for the D3020 is solid – perhaps losing the tiniest touch of detail, but definitely not enough to ruin the experience. The optical inputs also allow you to connect to a TV setup with a pair of speakers, drastically boosting your sound quality.
 
Changes From Original Version
While this could probably go in the Design section, below, we wanted to touch on the changes from the first version as soon as we could. The biggest difference with the NAD D3020 V2 is the price, and, unlike many companies that jack this on newer products, NAD have dropped it. The V2 costs $399, a good hundred bucks less than the original, which is absolutely fantastic value for money. While you lose the USB input, meaning you'll need a separate DAC if you want to hardwire it to your computer, you also gain a moving magnet phono stage, allowing you to easily connect a turntable. This makes the amp ideal for those with a vinyl setup. While we would have loved to have seen the amp retain the USB port, it's far from a dealbreaker – especially given the inclusion of Bluetooth, which we'll get into a little bit.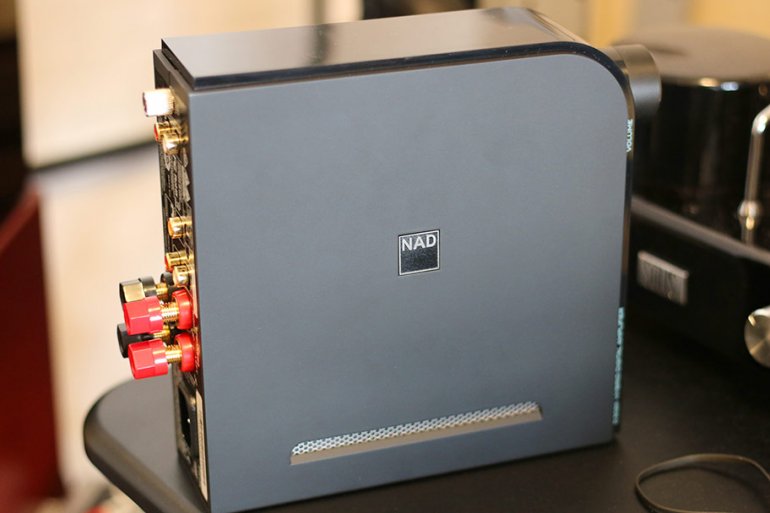 NAD D 3020 V2 vs. NAD D 3045
Since we first published this review, NAD have released an updated version of this amp, the NAD D 3045. It doubles the power, adds MQA support for Tidal listeners, and has two-way Bluetooth - meaning you can stream both to and from the amp. For example, you could connect a digital audio player to the D 3045, then have it stream via Bluetooth (and to aptX standard, thank you very much) to a wireless speaker. You do pay $300 more - the D 3045 costs $699, versus $399 for the less powerful D 3020 V2. But we think it's worth it, and it's a significant upgrade to an already solid amp.
 
Design
Looks and Feel
The design of this amp has always been one of its strongest points. The V2, which has an identical design to the original D3020, looks marvellous. Like many amps, it's a black box. However, unlike many amps, it's a box you'll be proud to display. For starters, the front end has a sweet, sweeping curve on it, which gives it a real sense of character, and you can put the amp in any orientation you choose – horizontal, or vertical. That makes it quite versatile, able to be placed upright on a desktop, or on its side between a pair of bookshelf speakers. And, unlike so many apps which include controls that are almost an afterthought, there's been a ton of attention paid to how you interact with this amp. There's a prominent volume knob, and, below it, a very cool digital display that materialises out of the smooth surface, without any visible screen or bevel. This includes volume display with graduated lights, meaning you can attain precise volume. It looks magic, and genuinely makes you feel like you've made a wise investment. The black finish does, however, attract fingerprints - not a good look.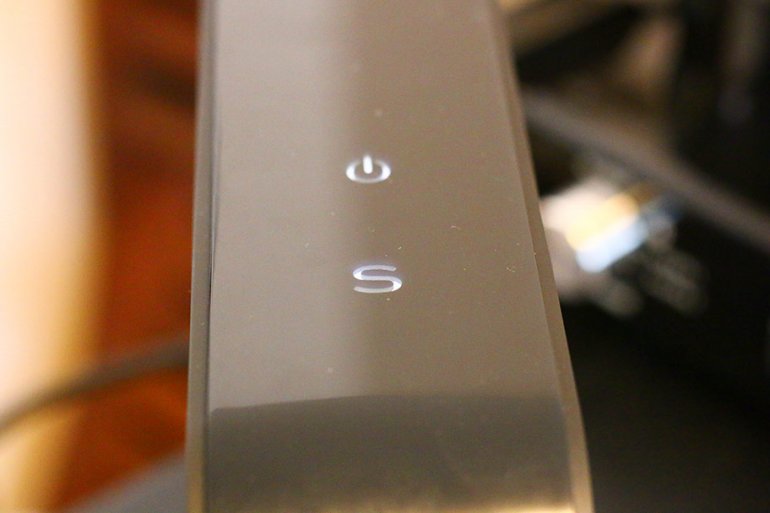 Touch Control and Input Problems
However, that doesn't mean that the amp is without its problems. There are touch controls on the top: a power button, and the source selector. To be blunt, these don't work very well. We found ourselves having to stab repeatedly at them before they actually worked, the result being that we relied on the included remote for virtually the entire time we were listening. Relying on the remote isn't too big a problem – it does a good job – but why include touch controls if you're not going to make them easy-to-use? These fall well short of the mark. Compare these to the effortless touch controls on the cheaper Sonos One (Gen 2) - that might be a different product type, but if it gets one thing right, it's touch control. For reference, it costs $199 to the D3020's $399, although they definitely aren't like-for-like.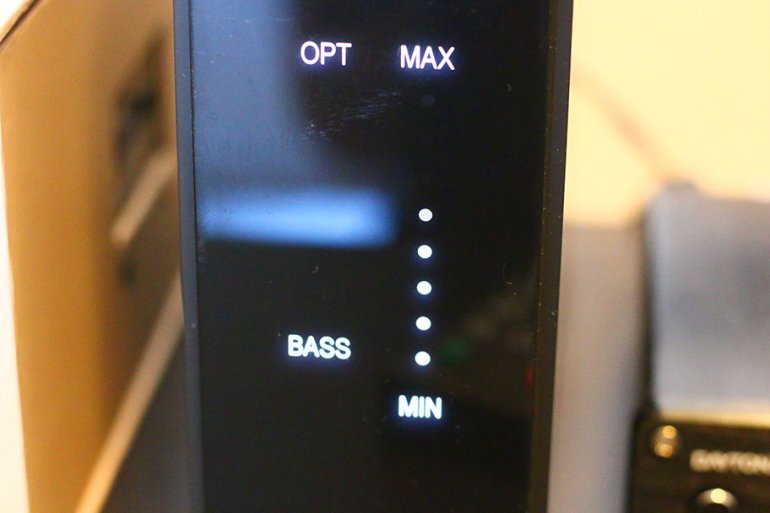 And, while we applaud the sheer number of options available for connectivity, – you might lose the USB port, but you can connect via phono stage, coaxial, optical and Bluetooth – what we didn't like was how crowded the back end of the amplifier was. The small size of the app, along with the relatively light weight, made it appealing, until you actually tried to plug anything in. Add the above inputs to twin speaker outputs, a subwoofer out, a power connection, a grounding post, a pre out, a 12V trigger, and a service USB port - we lied, there is a USB port here, it's just not for you, you lazy bastard -  and you have a back end that desperately needs some more space. This isn't too much of an issue if you buy a pair of banana plug connectors for your speaker wire, but it still feels like a problem. Pro-tip for NAD: test your amp in all scenarios, using as many types of connections as you can think of, before releasing it to the public.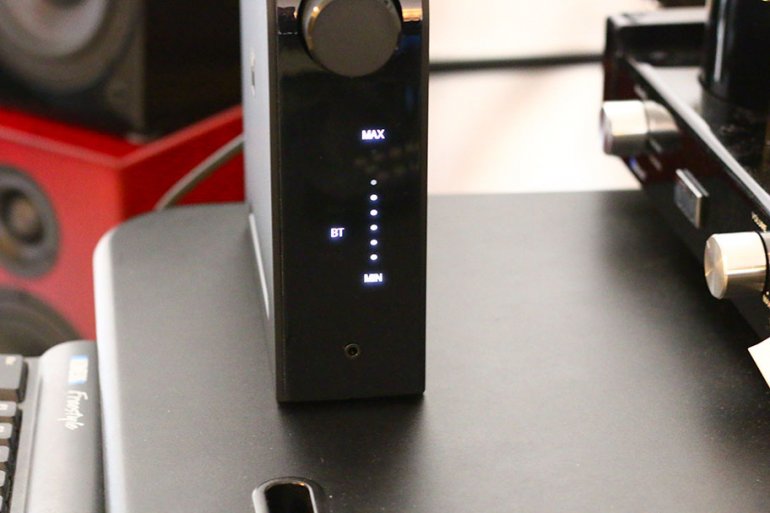 Accessories & Packaging
Packaging
This is where things get…a little weird. That's not something we usually think we'll have to write in the section dealing with packaging and accessories. We include the section because we like talking about the full experience of a product, from the moment we open it up, but, usually, it amounts to writing a variation of the line "It comes in a cardboard box that you can throw away." In this case, however, we want to spend a little bit more time here. Because, when it comes to the packaging, NAD have done something that is kind of stupid.
We thought we'd been shipped the wrong amp. That's because the packaging the V2 comes in doesn't actually say V2 anywhere on it. The company have simply re-used their old packaging, not even bothering to slap a sticker on the front to indicate that it's a different product. The fact that the amp inside has an identical design to the original means that the company is almost certainly going to get a few queries from puzzled customers, wondering if they got the right product (for reference: if there's a phono input and ground stage on your amp, you've got the V2, not the original). This is absurd. And, put together with the lack of thought that has gone into the touch controls and the design on the back of the amp, it paints a slightly worrying picture about the company's design priorities, and how they think about how people use their stuff. Something we emphasise over and over again on this site is that the whole experience matters, not just the sound quality, and it's surprising to see a company with the reputation of NAD falling flat here. They should know better. Beyond that, there's not a lot to say about the packaging. It's a cardboard box that you can throw away.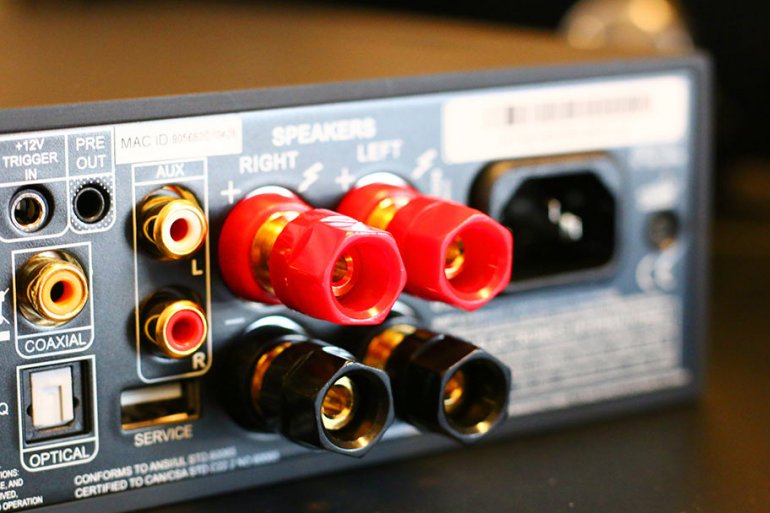 Accessories
Outside of a power cable, the only other included accessory is a small, lightweight remote. We rather like it: while it does have a couple of puzzling design decisions, like the presence of both an on and off button, the clearly-labelled and responsive controls make operating the amp a breeze. There are even track controls, which are very nice to have. It compares favorably with other remotes on amps we've tested, like the far more expensive Peachtree Audio nova300 (full review here). That amp, by the way, costs around $2,100 - way more than what NAD are asking.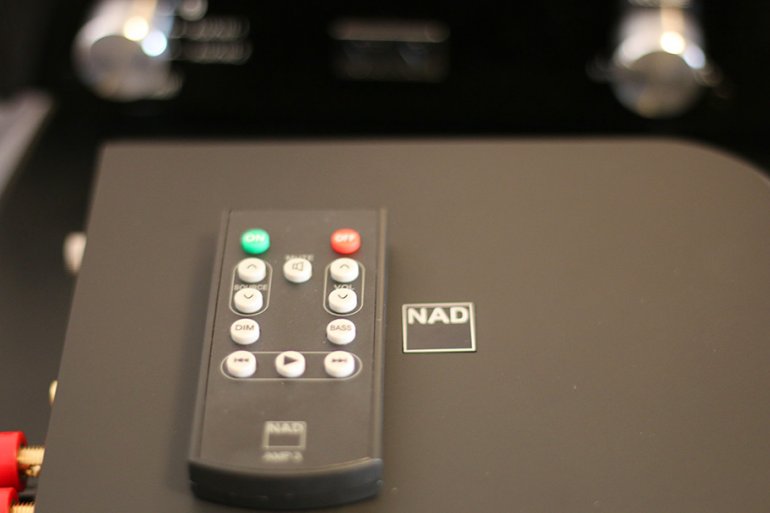 What We Like
The NAD D3020 V2 has excellent sound quality, and it's great to see that that fundamental aspect is unchanged.
The design of the amp is stylish and creative, and it works in both vertical and horizontal orientations.
​It's versatile, with plenty of useful connections, including faultless Bluetooth.
 
What We Don't
The touch controls on the D3020 V2 are annoying and finicky.
The amp has a needlessly-crowded rear end, which is frustrating to use.
​The choice of packaging is very, very dumb indeed - so dumb that we're half-sure NAD will have corrected it by the time you read this.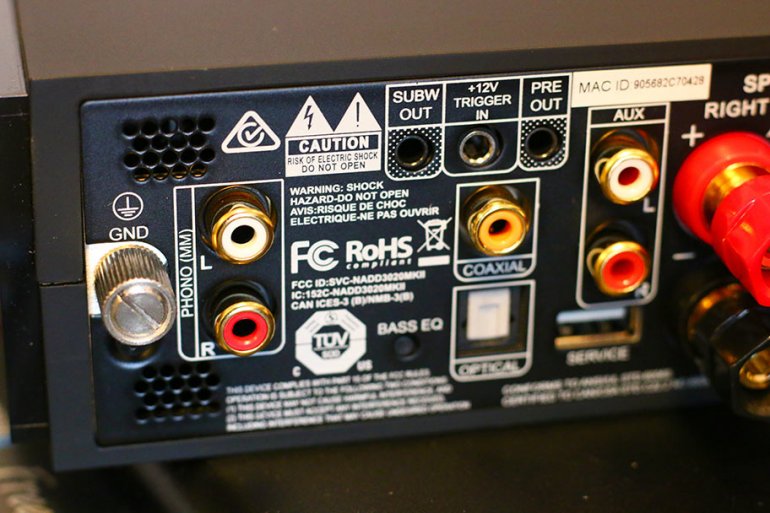 Comparison Table
*RMS = RMS/Continuous Power
**Peak = Peak/Dynamic Power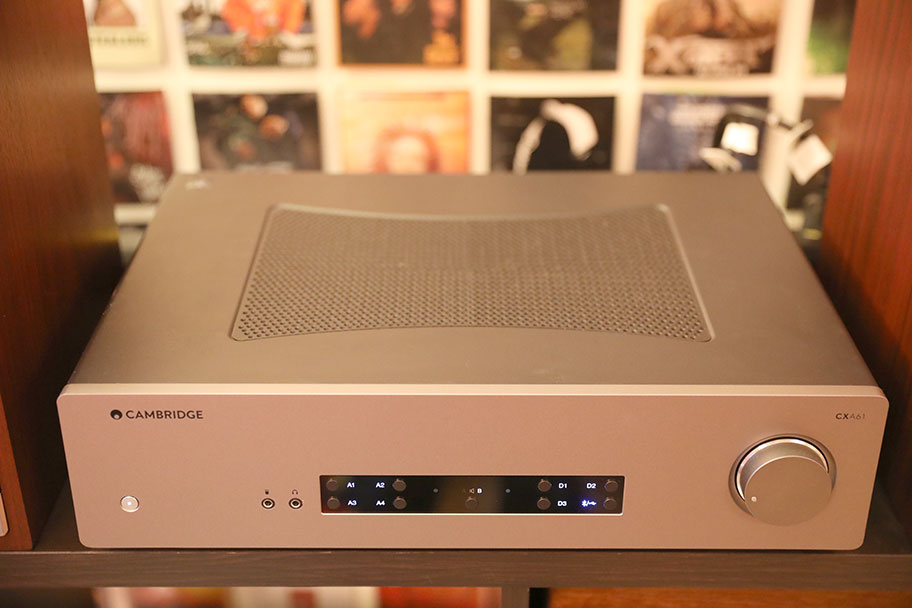 The Competition
One of the biggest advantages of the NAD D3020 V2 (as well as its bigger brother the D3045) is the ability to position it either horizontally or vertically. There are very few apps that can pull this off. However, if you are prepared to put up with a traditional horizontal amp box, your options get a lot bigger – and if you are prepared to spend a little more, you can score some really good stuff. One of our favourite amps of all time is the Cambridge Audio CXA61 ($999). It's absolutely fantastic amplifier with thunderous, powerful sound – and double the RMS power of the D3020 V2, at 60 watts. That makes it ideal for driving bigger speakers like floorstanding models. We also love the intuitive design touches, like the fact that all the labels on the rear inputs and outputs appear both right way up and upside down, so that you can see them when you bend over the amp. For those with a little bit more money to spend, the CXA61 is ideal. And if you need even more power, there's the CXA81, which offers 80 Watts of RMS power.
Along with the original D3020, the PS Audio Sprout100 is probably the most iconic amp in the sub-$600 range. And why not? The wood effect and cute name making an appealing proposition, and the sound is great. Unlike the D3020 V2, you get an included USB input, meaning you can take full advantage of the internal DAC and can connect it directly to your computer. That's a big plus. We still prefer the D3020 V2, which we think is just a little bit more fun – and better value, at the current price – but this is an excellent alternative if you can't find it. It's available for $449 - a little more expensive than the NAD, but not by much.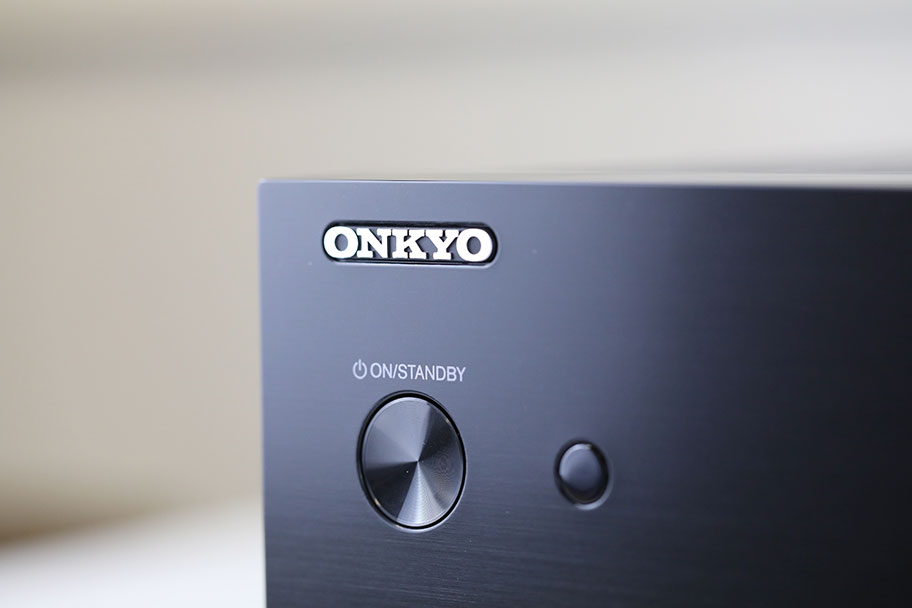 Then there's the Onkyo A-9110. It's big, it's black, it's box-shaped, and it's boring as hell. It's also much more powerful than the D3020 V2, at 50 watts per channel, and is also cheaper - $30, at the time of writing. You'd want this if you have slightly more power hungry speakers to drive - like big floorstanders. For the price, the sound is good, although definitely not as subtle and dynamic as the D3020 V2's.
We've already mentioned the more powerful and newer NAD D 3045 above. Here's a quick breakdown. It costs more ($699 versus $499 for the D 3020 V2), has double the power (60 watts), and has two-way Bluetooth. It's a beast...but it's only worth it if you want the more advanced features. If not, you can stick with the original!
One more word on the D3020 V2. If this had been a simple reissue at an identical price, or (heaven forbid) a larger one, then we would have seriously penalized this amp. The errors are a little bit too large to justify charging the same price. But, knock a hundred bucks off, and the value-for-money has leapt through the roof. The crowded backend and the wonky touch controls might be annoying, but we are more than willing to put up with them for the price – especially when the sound quality is this good. It's not going to beat out high-end amplifiers, by any means, but you are definitely not going to be disappointed with the overall audio quality. The amp isn't perfect, and this update isn't going to help it rise in our ranking of the best stereo amps available, but it's a release that makes sense. It takes one of the company's genuine success stories, and reintroduces it to a new audience at a very attractive price. However, let the record show that, if NAD doesn't correct some of these errors for the inevitable V3, they are going to get destroyed - no matter what the damn thing costs.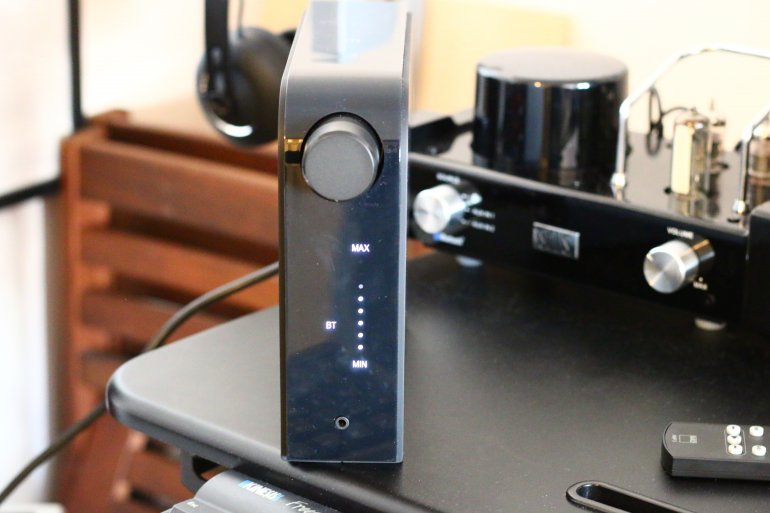 (UPDATE: This review originally contained an assertion that NAD's recent amps hadn't impressed the audio world, and that the company was struggling. While we still believe some of their recent models have been a little lacklustre - and we're not alone - NAD subsequently got in touch and provided a large number of positive reviews from authoritative sources on their recent gear. In light of this, we don't think our original assertion was correct - we stand by our opinion, but it was clearly a minority view, and it was wrong for us to assert that it wasn't. We're always happy to have our views challenged, when there's evidence, and we're happy to correct that here. We also asserted that there wasn't room to attach banana plugs - turns out, there is. Thanks to our readers for pointing this out).
Learn More About Personal Audio