Let's get one thing out of the way first. We solemnly swear that in this review, and in all future reviews, we will not make any jokes, puns, bon mots or witty jibes at Schiit Audio's name. Because if you're bold enough to call your company that, you've not only heard all the jokes, you were probably the first one to make them. Still, one could be forgiven for thinking that the folks at Schiit are perhaps taking the piss, to use that wonderful British expression, when they named one of their products Fulla. Fulla is an Old Norse goddess, a healer. And given the company's propensity for naming their products after Norse mythology (see: Yggdrasil, Bifrost, Asgard, Valhalla, etcetera, etcetera) one can almost imagine them exchanging looks of startled glee when they discovered that there was a Norse goddess named Fulla. As in, Fulla Schiit.
Oh, GodDAMNIT. So much for our solemn promise.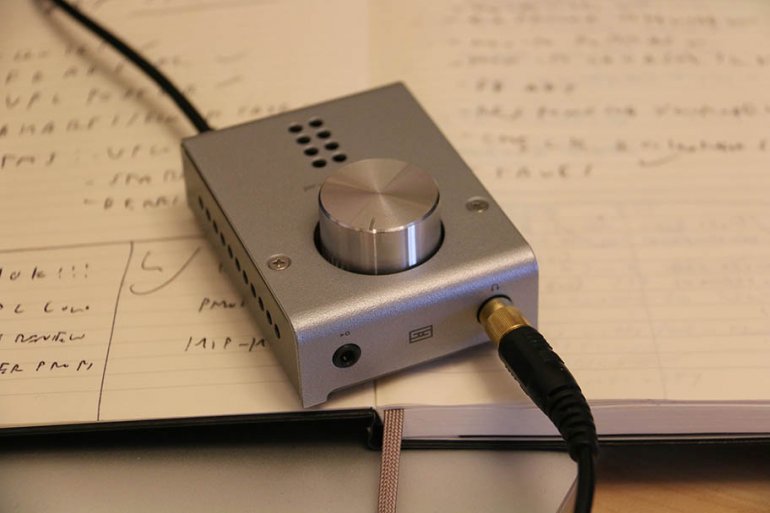 Design:
The Schiit Fulla 2, an Amp/DAC which is the second version of the company's dongle-sized Fulla, is their entry-level model, and is designed to be a complete, tiny desktop solution, available for under $100. The silver metallic design and the curved, boxy housing will be instantly familiar to anybody who is a fan of Schiit products (including the ridiculously popular Magni 2/Modi 2 AMP/DAC combo).
The top of the housing is made of rough, textured metal, with eight ventilation holes and a giant, smooth volume knob, connected to the same Alps RK09 pot used in the Magni. The entire thing is just smaller than a human hand, and a little under an inch high, if you don't include the knob. On the bottom are three sturdy rubber feet. Everything about the design screams: robust, solid, reliable. Not only that, but the color scheme and the dinky size make it right at home next to a laptop or tablet, and is sufficiently eye-catching that you'll get passers-by (or in our case, partners) stopping to comment on it. And it helps that the Fulla 2 is incredibly light: at 9oz, it could comfortably be slipped into a purse or backpack for use on-the-go, meaning that you no longer have to settle for dodgy sound when you're away from your home or office. Admittedly, it's designed primarily for stationary listening (and we used it as such almost exclusively) but it's tiny enough that you could quite happily take it with you.
Even if it functioned simply as a one-input-one-output interface, it would probably be enough. But the beauty of the Fulla 2, and the real reason you should buy it, is its flexibility and versatility. Put simply: you can use this little guy for just about anything.
On the front is a 6.3mm headphone connection, and on the back, there's a USB power/data connection, meaning that plugging it into your laptop or PC is simplicity itself (and, somewhat inevitably, you'll be prompted to select "I'm Fulla Schiit" as the device on your computer). But see, you can do so much more with it.
The fun starts with a separate port on the front with a mysterious symbol on top of it that requires reading the manual to understand: it's an analogue input, allowing you to connect your phone or tablet to the Fulla 2 with a TRS-to-TRS cable, and use it as an amplifier only. We'll admit, when we first found out that it could do that, our gob was a bit smacked. It's not unheard of, but it's relatively unusual in this price range.
Things get more interesting when you turn the unit around. For starters, no longer do you have to ask your computer to contribute power to the amp if you don't want it to, or if it's not capable of supplying it (if, for example, you have too many USB devices plugged in at once). A separate USB port allows you to plug in a separate cable to supply the power, which you could theoretically do off a conventional phone charger. Furthermore, if you have a powered amp, or powered monitors, the Fulla 2 is capable of handling that, too, with a variable preamp output. Next to it is a fixed DAC output, allowing you to connect the device to an integrated amp,
headphone amp or preamp, using it as a DAC only.
This thoroughly impressed us. Not just that it offered so many possibilities for connection, but that it did so effortlessly. There was no source selection, no menus to wade through, no companion app. There were simply a selection of inputs and outputs, and it was up to us to choose which ones we wanted to use. While we do wish the little icons above the individual ports were more intuitive, that's a very minor nit-pick. For the most part, the design is virtually flawless, and what got us is just how easy it was: within a day, the Fulla 2 was our go-to audio interface. Plug in, play.
(UPDATE: We've been pointed to a Reddit post where a Fulla 2 owner measured the distance between the volume knob and the housing, and concluded that the knob was slightly off-center, by around half a millimeter. While we can't fault their conclusions - ours is visibly off-center, too - the volume knob works perfectly, and doesn't feel loose. Lesson: don't let anal-retentive measurements like this put you off buying one of these.)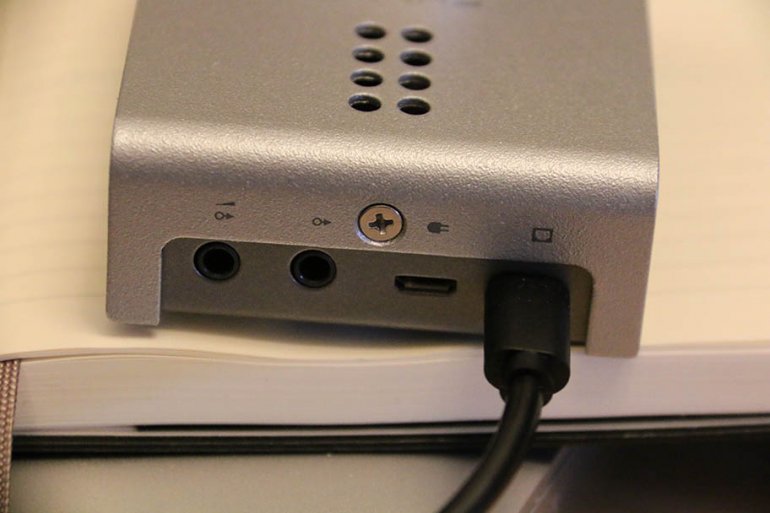 Sound:
It's important to place the sound of the Fulla 2 in context.
Schiit is a company known for producing world-defining amps and DACs like the Bifrost and the Mjolnir 2, and expecting the Fulla 2 to match those would leave you disappointed. While it's true that the sound quality doesn't match up to its bigger brothers, we'd argue that to put them against each other would do the Fulla 2 a disservice. If you view the Fulla 2 for what it is – namely, an entry-level amp designed to be an improvement on basic computer or phone sound – then its audio quality makes a lot of sense.
You're not going to be completely blown away by the sound of the Fulla 2. It's not an audio game changer. Used in its most common configuration – that is, as an amp/DAC combo with a single USB input and a headphone output – it provides a sound that is clear, straightforward, and weighty, noticeably better than the source it's drawing from. We tested it with a variety of inputs over the course of a month, and although the sound didn't make our heads explode, we found that it was highly capable of handling just about any genre we listen to. Whether it was hip-hop, soul, or heavy metal, the Fulla 2 treated everything with respect and depth.
We used several test headphone models, including the Beyerdynamic DT770 Pro 80ohm, the Audioquest Nighthawk Carbons (review soon!) and the MEZE 99 Classics (full review here). Bass had a compact, punchy weight - present, without being overwhelming, and vocals had a terrific clarity to them. The highs, we felt, could have used a little more sparkle, but the level of detail and depth to the soundstage was a lot of fun to listen to, particularly on powered speakers.
We didn't notice a significant difference when using the Schiit as a DAC only, and when used an amp, we felt something was missing - nothing we could put our finger on, just an indefinable 'not-there'-ness, which is credit to the synergy between the amp and DAC circuits that Schiit packed into this thing. One thing that impressed us was its capacity to handle high-impedance headphones – with 0.55 watts into 16 ohms, it was quite capable of generating a decent volume without even putting the volume knob past nine o'clock. It also didn't feel like it required burn-in, as so many amps do; over a month of listening to it, logging around a hundred hours, we didn't feel like the sound changed significantly. It sounded solid right out of the box, which is always a plus.
We need to say again: none of this was unexpected. We weren't anticipating huge, block-rocking sound, or endless tubey goodness, or pinpoint clarity. While it might have been nice to have a little bit more detail in the treble, the Fulla 2 delivered exactly what we hoped: powerful, precise sound that was worlds away from internal circuitry of our laptop and phone. It was an immediate improvement to both. In many ways, the sound (and design) is the polar opposite to something like the Bravo Audio V2, which is the demanding diva next to the Fulla 2's precise soprano. It actually reminded us of the Topping NX2, albeit a little more detailed and powerful.
For the most part, we didn't have any occasion to use the USB power port, as it didn't have any problem drawing power from our computer, but we tested it, and it works just fine.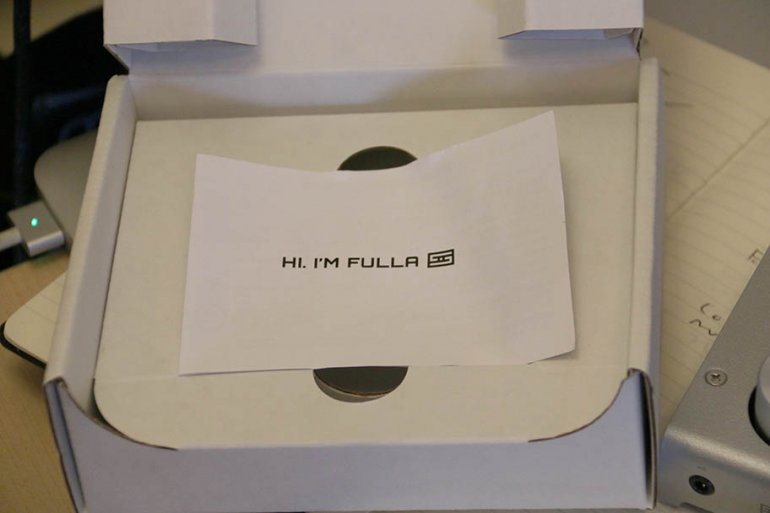 Accessories/Packaging
Super-barebones – although, again, nothing unexpected for an amplifier in this price range.
The Fulla 2 comes in a very basic cardboard box, with very few frills. There's a short and simple manual that will take about ten seconds to read, and a 3' micro-USB cable. One of the things it doesn't come with is a 3.5mm-to-6.3mm headphone adapter, which is required to use the amp, so bear in mind that you will need to buy one. Don't worry, they're very cheap.
Schiit offer a comprehensive two-year warranty, and a fifteen-day trial period during which you can return your Fulla 2 if you don't like it, minus a small restocking fee. Very little not to like here.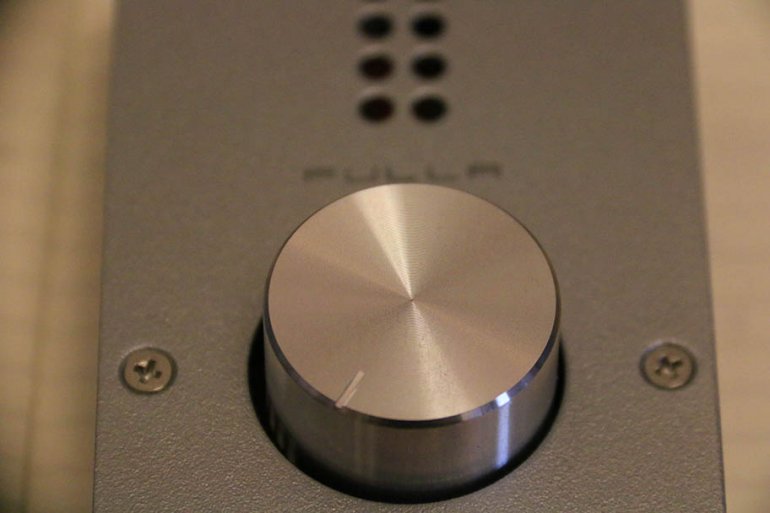 Verdict:
Ultimately, it's impossible not to recommend the Fulla 2.
It doesn't do anything groundbreaking or noteworthy, but it fulfils its niche perfectly, existing as a simple and effective amp/DAC combo at a very reasonable price point. It's enough of a departure from the original Fulla to make a difference, and if what you're looking for is an entry into the world of Schiit (GODDAMNIT! AGAIN!), then this could be the perfect buy. Even if you don't know the world of amps at all, and you just want something to improve your computer sound, then this is - by some margin - the easiest, most flexible and most effective way of doing so. Its versatility, solid sound and superb design make it highly worthwhile, and we think you're going to love it. We did.
Good:
Great design.
Supremely easy-to-use.
Versatile and deep range of connections.
Crisp sound.
Good price point.
Bad:
Slightly confusing input/output icons.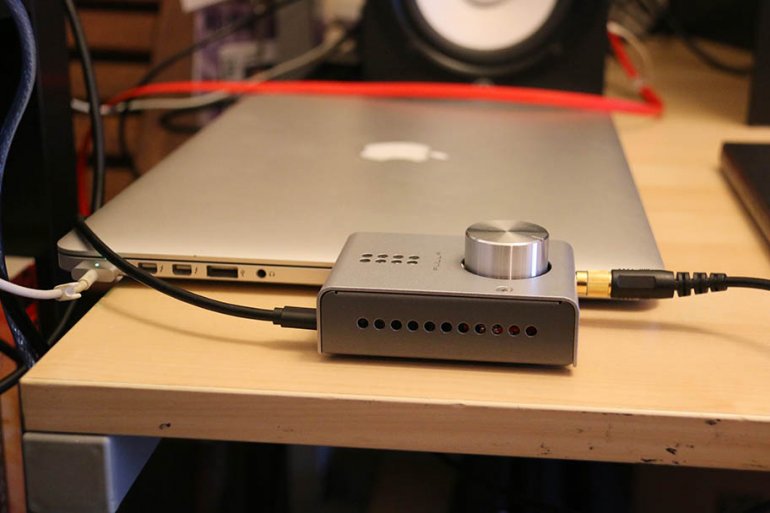 Alternatives: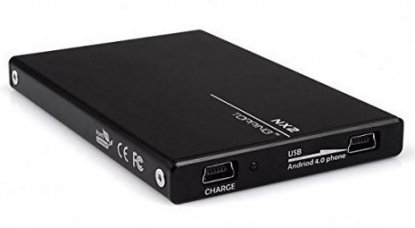 Compared to Schiit, Topping are a relatively dull company, with not a lot of personality. But they do make good products, and if you're looking for a cheaper alternative to the Fulla 2, you should try the NX2.
It's a straightforward, portable headphone amp, capable of handling headphones anywhere from 16 to 300 ohms. Although it doesn't have quite the same sound quality as the Fulla 2, it's still more than capable for casual listening, and at under $50 at the time of writing, is practically an impulse buy.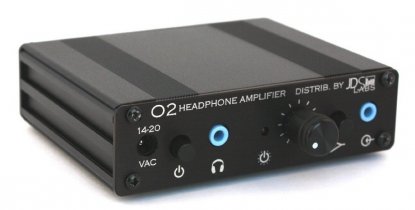 Like Schiit, JDS Labs are a storied company that make some genuinely cool products. Although it's their high-end amplifiers that get the most attention, their budget models like the Objective2 are still a worthy alternative to the Fulla2.
With its traditional design, it's definitely not portable, but the sound is superb, with some fantastic transparency and detail. If you're prepared to spend a little bit more than the $99 the Fulla 2 retails at, take a close look at this one.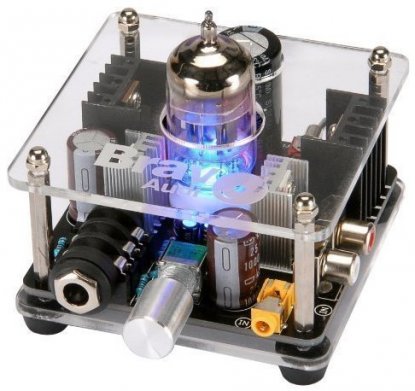 The one thing the Fulla 2 does not do is tube sound. If you want to get involved in that particular aspect of headphone amps, then the Bravo Audio V2 is absolutely your first port of call.
It's a compact, classy little tube amp that allows you to swap out the stock tube, and looks extremely cool sitting on your desk. At under $70 at the time of writing, it's also one of the cheapest tube amps available. The sound is warm and rich, although nowhere near as clear as the audio from the Fulla 2. All the same, it's a viable alternative if you want to experience a different dimension to your headphone audio.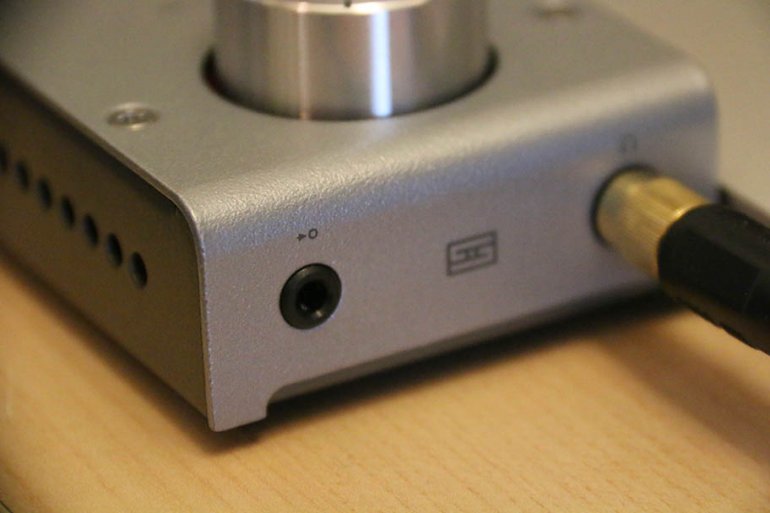 Specs Table:
| Amp | Price | Weight | Dimensions | Out. Imp.* | WPC** | DAC |
| --- | --- | --- | --- | --- | --- | --- |
| Schiit Fulla 2 | $99 | 9oz | 3.5" x 2.5" x 1.4" | 0.5Ω | 0.36/32Ω | Yes |
| Topping NX2 | $44 | 2.5oz | 3.6" x 2.3" x 0.3" | Unknown | 0.1/32Ω | Yes |
| JDS Labs Objective2 | $139 | 11oz | 4.3" x 3.2" x 1.2" | 0.54Ω | 0.613/33Ω | No |
| Bravo Audio V2 | $67 | 4oz | 3.1" x 3.1" x 1.7" | Unknown | Unknown | No |
*Out. Imp. = Output Impedance
**WPC = Watts Per Channel

Video Review: