Back in the distant past (2014) The Master Switch existed as a general tech site. Sure, we had the best speakers and headphones and amps rounded up, but we also featured everything from laptops and printers to snowblowers and blenders. One thing we never had on the site was a roundup of the best lightbulbs because…well, really, come on. And at the start of this year, as we became an audio-only site – and kicked serious ass at it, thank you very much – we were pretty sure that lightbulbs were never going to be the subject of an article here. The amount of space they took up in our brains was about as much as Donald Trump winning the Presidency, when he hadn't even scored the Republican nomination yet.
It's November 2016. Trump is President. And we are reviewing a goddamn light bulb.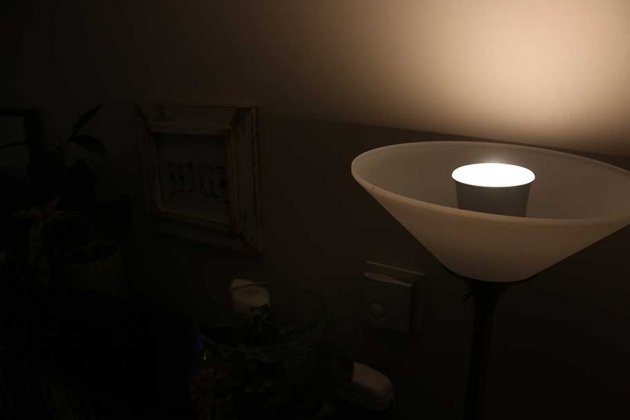 Design
In fairness, the Sengled Pulse is not your average bulb. The company make all sorts of weird and wonderful lights, ranging from ones equipped with motion detectors and video cameras to ones that boost your WiFi. The Pulse does something different. It not only acts as a perfectly acceptable standard screw-top bulb, but it also doubles as a Bluetooth speaker. It's an intuitive and clever melding of the two technologies, and we were excited to try it out.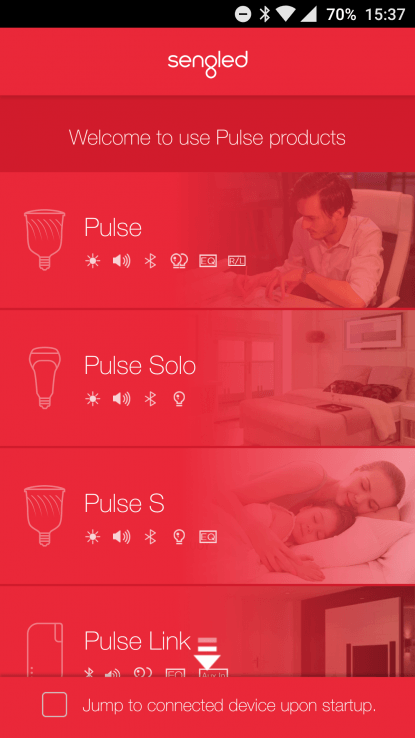 The Pulse ships with two bulbs: a master, which controls the Bluetooth signal, and a satellite. Both are functionally identical. The design is pretty straightforward – a fat, squat, silver 120 volt bulb suitable for most light sockets (other colors, like candy-apple red, are available too). The plastic cover on the top protects both the speakers and the lights themselves.
There is no power switch. Screwing in the bulb and turning the light on activates the Bluetooth, and as long as you have the clearly labelled master bulb turned on, the Bluetooth is active. Pairing with your device is very simple, and the moment you start playing music, the sound will start belting out the light bulb. You can pair up to eight of them, conceivably speccing out your entire home. Here's a fun game: install the bulbs, then when your partner comes home, ask them to work out where the music is coming from.
Actually, that kind of fell flat for us. Reason being is that these bulbs are noticeably dimmer than regular ones, so much so that our partner spent time fiddling with the dimmer switch, thinking we'd accidentally turned it down. A normal 60-watt incandescent bulb puts out 800 lumens (a standard way of measuring brightness), but the Pulse only puts out 600. Our eco-bulbs, which are in use throughout our apartment, throw out 1100 lumens. No matter which way you spin it, the Pulse simply isn't bright enough. This isn't necessarily a problem, especially if you're installing them in ceiling lights with additional lighting from freestanding ones, but it's worth bearing in mind. You also can't install the bulbs in a fully-enclosed fixture. Obviously.
Sengled's app, however, is just phenomenal. The easy-to-use interface allows you to control both the volume and the lighting level, and although we would have liked a slightly more advanced EQ, we still found it a joy to play around with.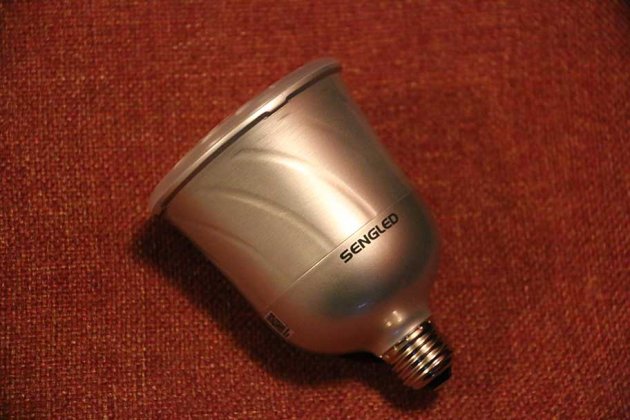 Sound
The dim light itself isn't a dealbreaker. Unfortunately, the sound comes very close to that.
The JBL 13-watt speakers in each bulb are of reasonable quality, and under normal circumstances, would probably be just fine. The problem is that, in this case, they just don't work. 
The sound is entirely directional, meaning you get the best audio quality if you're standing directly in front of or below the bulb. That's fine if you have ceiling lights, but even then, moving a little way away from the sound source will noticeably degrade the quality. Even when you're in the best possible circumstances (and we tested these bulbs in a number of different sockets over a month-long period) it's just not good enough. The sound feels muffled and muddy, with minimal detail in the low frequencies and a confused, wobbling midrange. It gets the job done, but the same could be said of a $50 Bluetooth speaker, and we were left disappointed that the audio wasn't clearer. Admittedly, we appreciate that Sengled have to take into account a zillion different types of light fitting, and that compromises have to be made, but even so.
There's also noticeable distortion at high volumes, and we even heard a little bit at 75% volume, which was worrying. Put simply: when it comes to audio quality, these don't get the job done.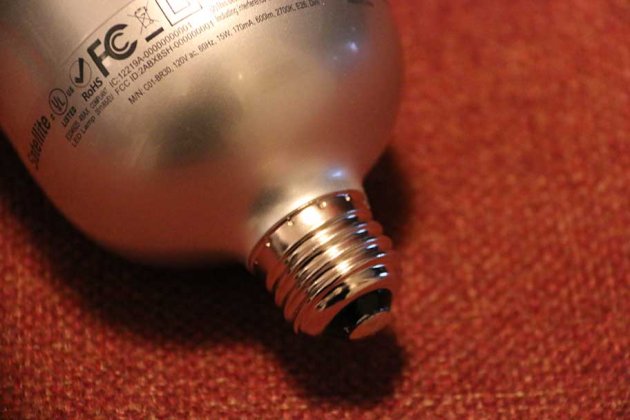 Should You Buy Them?
There's no doubting that the Sengled Pulse bulbs are convenient. Anyone pressed for space, or who wants to create a streamlined interior design aesthetic, should absolutely consider them. They offer a simple, elegant way to combine lighting and sound.
Unfortunately, we can't recommend them. The audio just isn't up to scratch, and although we could forgive the slightly dim lighting, together they create a one-two punch that knocks out any chance of the bulbs being a contender. The idea is great, the willpower is clearly there, and we can't wait to see what Sengled does next. But right now, this is a product that needs to go back to the drawing board.
It's November 2016. Trump may be president, and we may be reduced to reviewing lightbulbs, but you deserve better audio. For $120, you could get a Pure Jongo S3 wireless speaker and multiple 60-watt-or-up bulbs, and the only sacrifice you'd have to make is in trying to outfox your partner.
See the Sengled Pulse on Amazon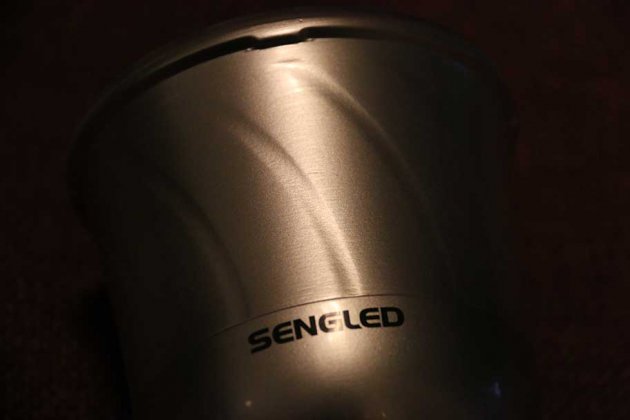 Good:
Excellent app and design
Bad:
Dodgy audio quality, dim light
Best For:
Early adopters and interior designers
 
Alternatives
Even dimmer then the Pulse, at 320 lumens, and with similar sound quality. If, however, you only need close sound (if, for example, you're using it in a small office or bedside setup) then it's a viable alternative.
A much cheaper option, coming in at only $20. Do not expect high-grade sound here. Still, if all you're looking for is a fun gadget, or a last minute Christmas gift, this will do the job.
 
Breaking Down The Specs:
Learn More About Home Audio