Most headphone companies probably wouldn't dare attempt what Sol Republic does with their Master Tracks. Put a pair of Sony headphones out the box, and all you have to do is plug them in and put them on. With the Master Tracks, you have to do a little DIY first.
It's not as if you have to bust out the screwdriver here. But when you open the box, the ear cups, headband and cable are all separate, and you have to put together. It's an unusual step, but a surprisingly fun one. It makes you feel like you own the headphones, like you're creating something with your own two hands, even if all you're doing is sliding prebuilt components together. We don't wish to overstate this, but it's an interesting approach, and one we'd like to see more rock.
Then we actually started listening to the Master Tracks, and we loved them even more.
 
Cover-Up
We'll come back to the design in a bit. But now, let's talk about sound.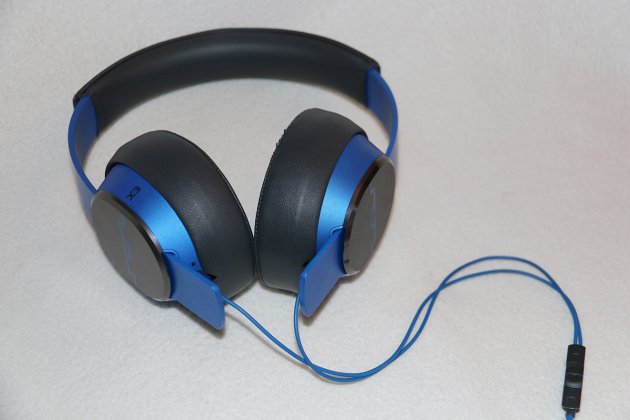 We use a lot of words to describe audio here on The Master Switch. It is, if we're honest, a little bit hard not to repeat ourselves sometimes. In this case, we're going to drag out an adjective which we've used before, but which has never been more appropriate: warm.
The sound that comes out of the Master Tracks feels warm. It feels like it's been saturated by the fattest tube amp in history. It's not the typical, almost distorted type of sound you get from pure analog sources; it's just big, like an enormous fluffy blanket for your ears. Bass sounds are robust and powerful, and although the highs could probably use a little more detail, there's an addictive quality to the sound. Some headphones fade into the background and become just another tool you use to listen to music, given no more thought than your phone or MP3 player. Not these. Using them is a real pleasure.
This is a pair of headphones that is ideally suited to fans of bass-heavy music – think dub step, hip-hop or heavy metal – who really don't want to be sucked into the whole Beats By Dre / Skullcandy options with massively overloaded low-end. The sound is endlessly pleasing, even if it probably won't be up to snuff for fans of more delicate music, like classical and folk.
 
Soft As Butter
Part of the reason the sound is so good is that the earcups really let it shine. They are big and comfortable, made of soft leather that is an absolute joy to wear. We quite happily wore these headphones for hours without the slightest discomfort. The earcups are pretty big, and it can often be tricky to get a comfortable fit if you wear glasses, but it isn't a massive problem. They tilt a few degrees on the vertical axis each way, so getting the right position is easy.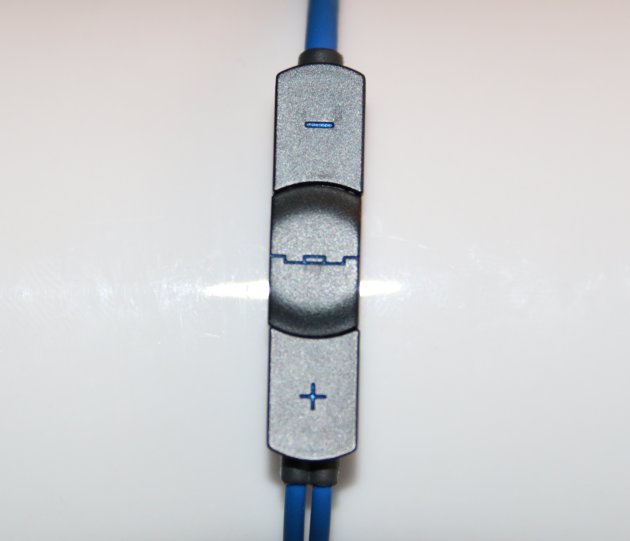 It also helps that to get that position, all you have to do is slide the cups up and down the headband. It's actually a little bit weird: the cups slide easily, but always stay where you put them. We haven't actually taken them apart to see how they do this, but it's pretty impressive nonetheless. The headband itself is nice and flexible, with a beautifully made line of padding across the top that, again, is really comfortable to use.
The cable is interesting. Most headphone makers opt for a single cable which plugs into either the left or right earcup. Not Sol Republic, who seem intent on reinventing things. The cable splits at the in-line microphone, with tiny jacks plugging into each cup. It's a slightly odd design choice, but it doesn't get in the way. We wish we could say the same about the in-line microphone. Call quality is okay, if you're using it with a phone, but the buttons are surprisingly annoying to use. Several times, a double push to skip a track was interpreted as a single push for pause.
One of the big advantages of the Master Tracks comes back to that DIY assembly. Every single part of these headphones is completely replaceable, and Sol Republic have a generous warranty system.

Travel Plans
The big downside about these headphones is they are absolutely not built for travelling. You can't fold these things. At best, you can disassemble them, but that gets very annoying very quickly. The headphones ship with a flimsy cloth carry case that is surprisingly ugly, and which you probably won't use for very long. The easiest way to transport these headphones is simply to drape them around your neck, which isn't a deal breaker, but can be a little irritating.
However: one or two black marks don't make a bad pair of headphones. In the case of the Master Tracks, they barely scratch the paintwork. These are truly fantastic pair of headphones which are everything Beats By Dre cans should be, but aren't. Despite their lack of portability, we absolutely love them.
See the Sol Republic Master Tracks on Amazon
 
Good:
DIY aesthetic, warm sound, comfort
 
Bad:
Fiddly in-line controls, definitely not portable

Best For:
Anyone sick of Beats By Dre, or those who wear headphones for long periods.
 
Alternatives:
Very handy if you like your headphones to look slightly industrial. The sound is a little clearer and more detail-oriented than the Master Tracks, with more emphasis on clear separation of frequencies as opposed to a warm, cosy feel, but it includes similar features like a detachable cord. As a bonus, it actually folds up into itself, giving it an edge over the Master Tracks in the portability department. Slightly more expensive, but a worthy alternative if you're hitting the road. As an added bonus, they have a clip-on 'shield' on the housing which is fully customisable.
These are, in many ways, the polar opposite of the Master Tracks. There's definitely no DIY assembly here, and the K550s geared towards those who like a delicate, intricate sound as opposed to whopping bass. Like the Master Tracks, they are absolutely not suited to travelling - for one thing, the cable is 118 inches long.
Breaking Down The Specs:
| Headphones | Price | Weight | Freq | Drivers | Sensitivity | Cable | Plug |
| --- | --- | --- | --- | --- | --- | --- | --- |
| Sol Republic Master Tracks | $150 | 8.5oz | 20Hz-20kHz | 40mm | Unavailable | 64" | 3.5mm |
| V-Moda Crossfade | $226 | 9.9oz | 5Hz-20kHz | 50mm | 103dB / 1kHz | Unavailable | 3.5mm |
| AKG K550 | $199 | 10.7oz | 12Hz-28kHz | 50mm | 114dB / 1kHz | 118" | 3.5/6.3mm |
Learn More About Headphones