The BeatsX wireless earbuds have become stupidly popular. Despite the upsurge in true wireless headphones - in other words, ones without any cable at all - they've managed to sell extremely well. We recently spent a month with them to see if we could figure out why. In this review, we break down the sound, design, comfort and fit, packaging and accessories, specs and more of the BeatsX. To see alternatives, check out our list of the best headphones.
 
Sound
Low-End (Bass)
We will say this about Beats by Dre: they know how to stick to their guns. This is a company that's all about bass, and with the BeatsX, it's brought to the forefront. Give the folks behind Beats some credit: they know what to do with their low-end. These Bluetooth earbuds managed to deliver some genuinely good bass, for their size and price: tight, impactful, and engaging.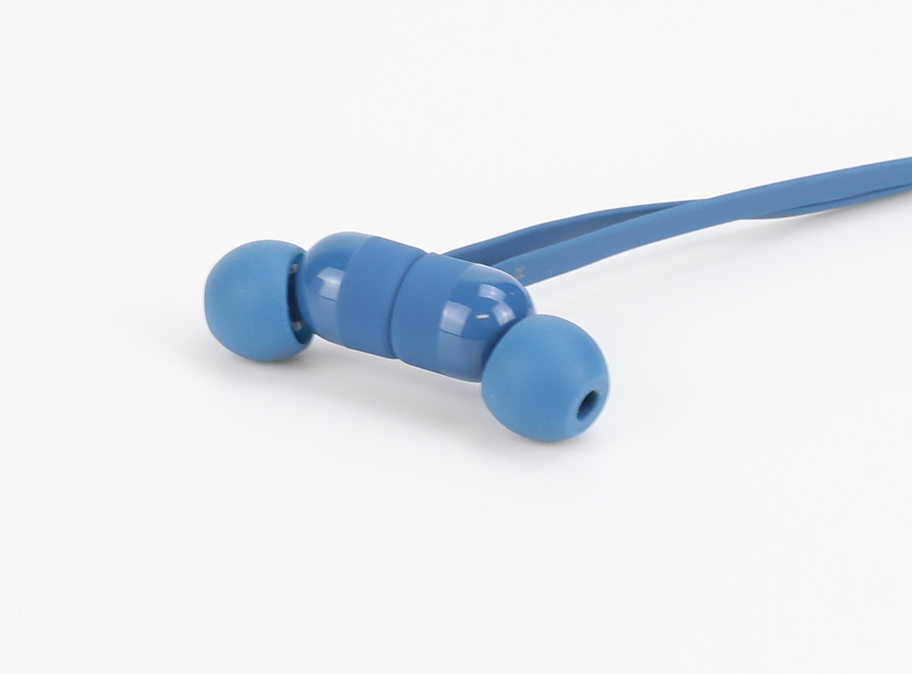 It's a very pleasant surprise, and it made our experience of the BeatsX quite a bit more enjoyable than many other products the company makes. It's also very similar to the bass put out by the urBeats 3 (full review here) – hardly surprising, since their design is almost identical. Put a bass-heavy track through either of these models, and you're in for a fun time. We also felt that they delivered reasonable volume; while we don't have access to sensitivity specs for these headphones, they can certainly pump out the noise when asked to.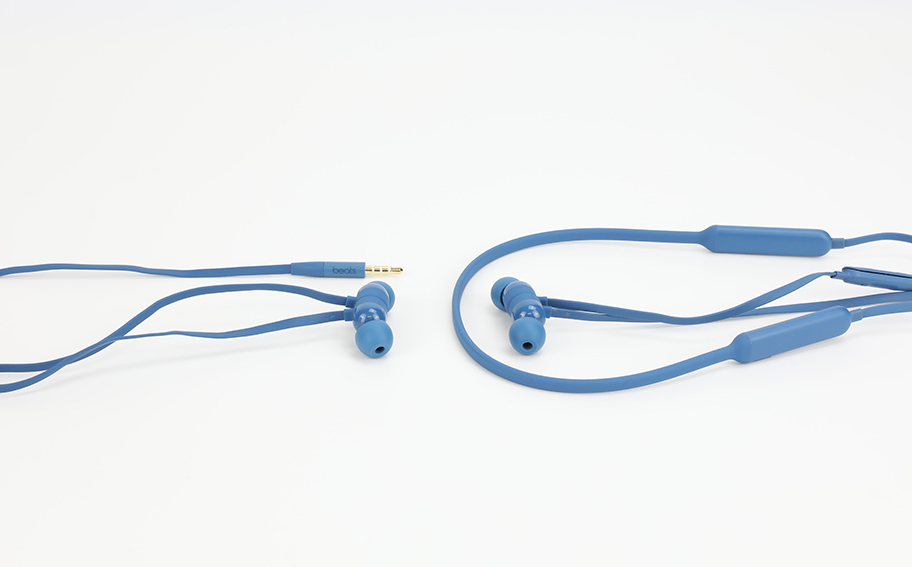 What particularly surprised us – and once you've noticed it, you'll always be hearing it – is the speed of the bass. This refers to how fast it takes for a bass note to decay before the next one is played. A slow speed means that the bass gets very muddy, as the notes bleed into each other. It's something the best subwoofers do very well, and although we'd never equate the lowly BeatsX with a good sub, they certainly don't disappoint. The bass is also a dramatic improvement on other models the company offers, including the overwhelmingly popular Powerbeats3 wireless headphones. Those are $50 more expensive than the $150 BeatsX, that's quite an achievement.
 
High-End (Treble) and Mids
Read any of our Beats reviews – most of them, anyway – and you'll start to notice a pattern. The pattern goes something like this: we start by talking about how generally impressive and fun the bass is, only to type a sad-face emoji when the rest of the sound can't measure up. Put it this way: if Beats put half as much effort into perfecting the rest of the frequency spectrum as they did on killer kick-drums and basslines, they'd have an unbeatable pair of headphones. As it is, the BeatsX fall seriously short when compared to other major wireless headphones.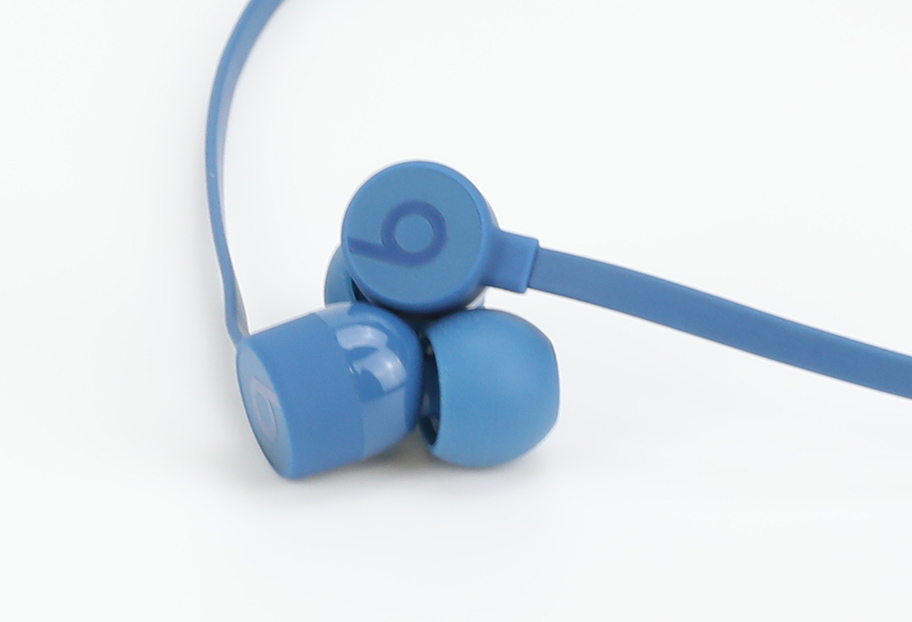 This is particularly frustrating, because we truly aren't expecting miracles. We don't want reference-grade sound – or rather, we do, but we don't expect it from Beats by Dre. What we do expect is not to wince in anguish as soon as we start focusing on things that are not the bass. Like so many of their other products, the mids and treble of the BeatsX feel recessed and boring, meandering in the background while the bass does all the heavy lifting. Vocals feel muddy and insubstantial, with none of the speed and accuracy of the bass. Instruments like electric guitars had zero bite, and when a thrashing heavy metal solo fails to move you, something has gone terribly wrong somewhere. And as for listening to more sedated genres, like folk or classical? Forget it. You're better off standing outside the venue and straining to catch a few notes. The ones you do here, especially in the upper ranges, often feel harsh, and even slightly forced. We've compared these to earbuds like the Bose Soundsport Wireless – identically-priced, at $150. For the same amount of money, you get much better overall sound, with only a slight reduction in bass power. While we aren't particularly huge fans of the Bose headphone range overall, they are a much better purchase, in this case.
Soundstage
There was another area where the BeatsX suffered, and that was in soundstage. Even bass-heavy genres like EDM, dubstep, and hip-hop need a little room to breathe, and should give you the sense that you're really hearing everything that's going on. The BeatsX definitely don't do that. While there was a small amount of spacing, it was often hard to pick out where the individual elements of the song were. Things felt squashed, without any sort of depth.
Are we reaching here? Are we asking too much of these? It's something we try to ask as often as possible when reviewing products from companies like Beats by Dre. It would be wrong to ask these headphones to produce crystal detail, or to go toe-to-toe with headphones that cost significantly more. But the problem is, in many areas, they can't even go toe-to-toe with headphones that cost less than they do. You can buy a pair of Jaybird X3s for $30 less, and get a pair of wireless headphones that offer far more impressive sound, including a significantly enhanced soundstage.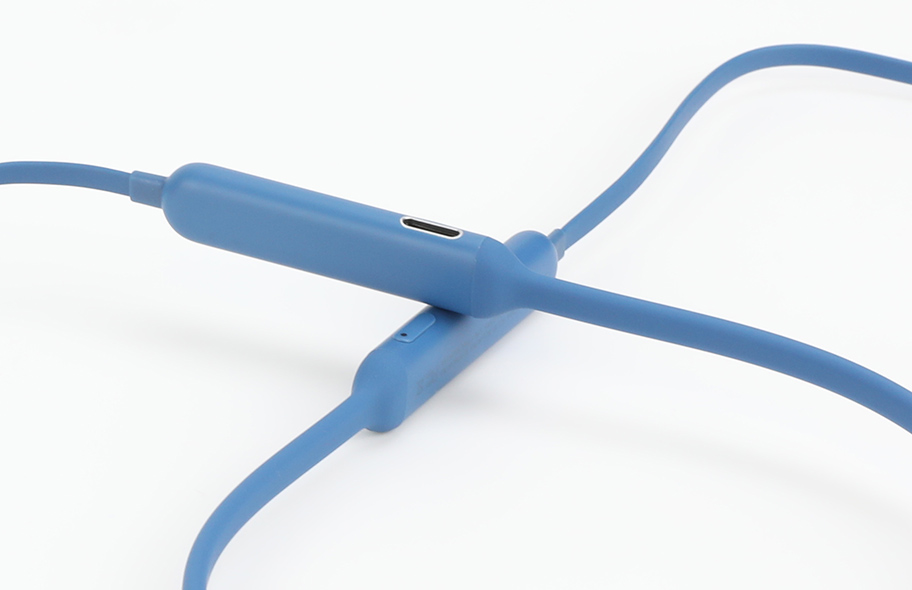 Wireless Performance: Apple vs Android
Beats by Dre are owned by Apple, which means they're designed to work seamlessly with Apple products, including iPhones, iPads, and Apple Watches. It all happens through the included W1 chip inside the headphones, which means that all you need to do is have the latest edition of Apple's operating system, and turn the headphones on while holding them close to the phone, tablet, or watch - a feature known as proximity pairing. It's a system identical to that seen in the far more expensive Apple AirPods (full review here), and it works very well. We happen to be Android people, but we tested it with a friend's iPhone, and set up was swift and effective. Switching between devices was easy, too. There may be serious problems with the sound quality, but when it comes to actually operating the headphones, Beats and Apple know what they're doing.
The good news is that, even if you don't own an iPhone, the headphones work just fine by pairing through regular Bluetooth. Pairing was seamless, and took no more than a few seconds – it just involved a touch more effort than it would on an iPhone. Sound quality was the same with either device, and we didn't experience any signal drops until the headphones were roughly 30 feet away from the source. We don't, by the way, know what type of Bluetooth is being used here – Beats are notoriously light on specs. So, we can't tell you if it's 4.1, 4.2, 5.0, or aptX. For an explanation of what all those mean, see this.
 
Call Quality
It's important for any wireless headphones to be able to deliver crystal-clear audio during calls. One of the problems we had with the Airpods was that they suffered a lot from external noise, particularly wind. That wasn't an issue here. The microphone on the cable is shielded enough that call quality was never an issue, and all the calls we took were heard loud and clear, with no issues on either end.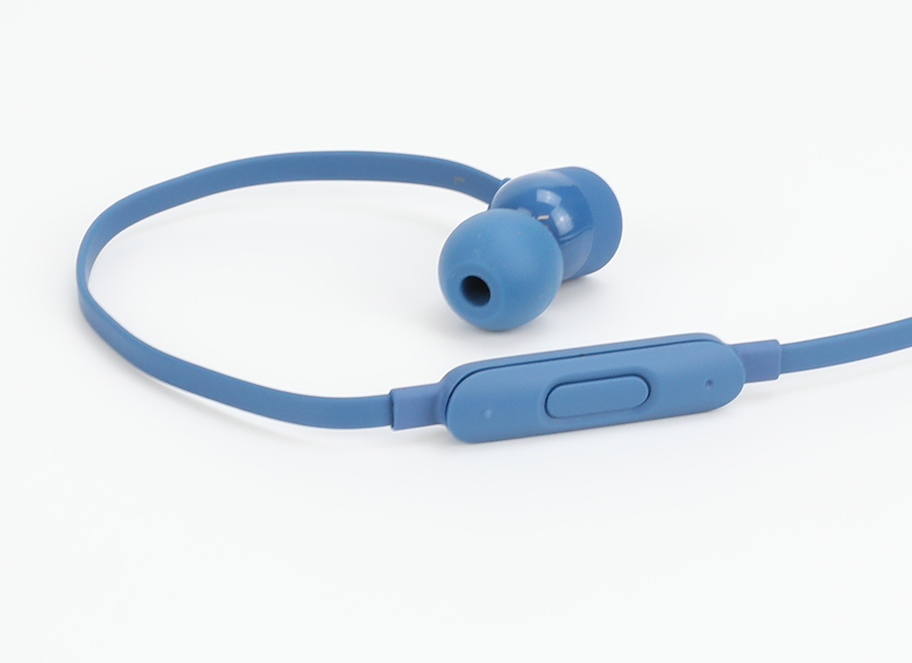 Design
BeatsX vs Powerbeats3
The BeatsX may look virtually identical to the urBeats3, and share many of the same features, but they are a vastly different product. In terms of functionality, it's actually a much better idea to compare them to another set of wireless headphones offered by the same company: the Powerbeats3. The difference between them comes down to one simple thing: how much you're going to be moving when you wear these. If your mind immediately went to sex there… well, one, you shouldn't be wearing headphones during sex, and two, we were talking about the gym. (On second thought, If wearing headphones during sex turns you on, that's cool. You do you. Just don't expect any buying advice on the topic from us.)
The Powerbeats3, which cost $50 more than the $150 BeatsX, are simply a similar version that's designed to be used while running, cycling, or working out at the gym. The main difference is in the design, with the Powerbeats3 boasting substantial ear hooks designed to keep them in place, as well as better resistance to sweat and water. You also get better battery life, at around ten hours at a moderate volume. The BeatsX offer around five - something we'll talk about in more detail below. Other than that, the sound quality is virtually the same, and you get the same technology – including the W1 chip that makes it so easy to pair the headphones with Apple devices. If you're thinking about choosing a pair of wireless headphones, and you do want to go for something from Beats, then it really comes down to how fit you want to be.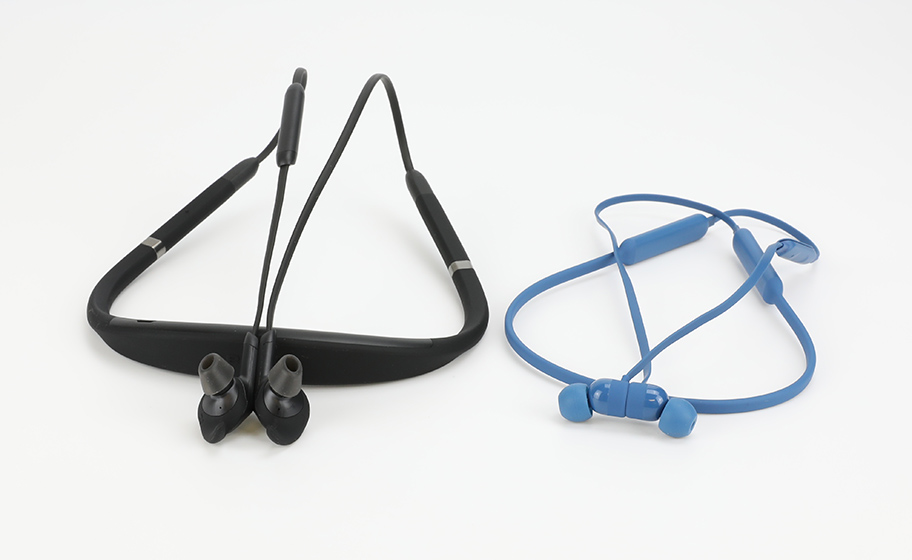 Build Quality and Battery Life
One thing that genuinely surprised us about the BeatsX was how well-designed they were. On the one hand, they suffer from the same issue the urBeats3 suffered from - the blue silicon they are made of feels cheap and nasty. They also made us groan when we took them out the box, and saw not one, not two, but three pill-shaped segments on the headphone cord. However, this turned out to be an understated and actually quite brilliant bit of design.
Most wireless headphones can often end up unbalanced on the neck, or dragged to one side. The BeatsX sit perfectly. Thanks to two large pills containing the Bluetooth receiver and W1 chip, matched with a thicker piece of silicon cord between them, the headphones sit perfectly on the neck. It's a great example of taking something that should be a design liability and turning it into a success, and it made it quite a bit harder to dislike these headphones. It's a design we've seen before, in the pretty-damn-good Jabra Elite 65e sports earbuds (full review soon). But those are much more expensive, at $200, and we felt the design of the BeatsX was a little more elegant. In comparison, the Jabras are heavy and chunky.
It's also something you're not going to get if you go for cheaper alternatives. One pair that are commonly cited are the $26 Anker Soundbuds, which have similar sound and build quality. But get those, and you'll miss out on the design of the BeatsX, which is probably the best part about them.
Battery life was passable, but only just. Although the headphones advertise eight hours, we managed to squeeze out a little over five, playing at moderate volumes. That's not terrible, but it does fall short of several other leading models. It's also on par with true wireless earbuds, like the Jabra Elite Active 65t - a model which, by definition, needs a lot more power. That's not a good thing, but what is good is the rapid charging. Fifteen minutes of USB connection gave us around 45 minutes of listening, which was great when we needed music quickly.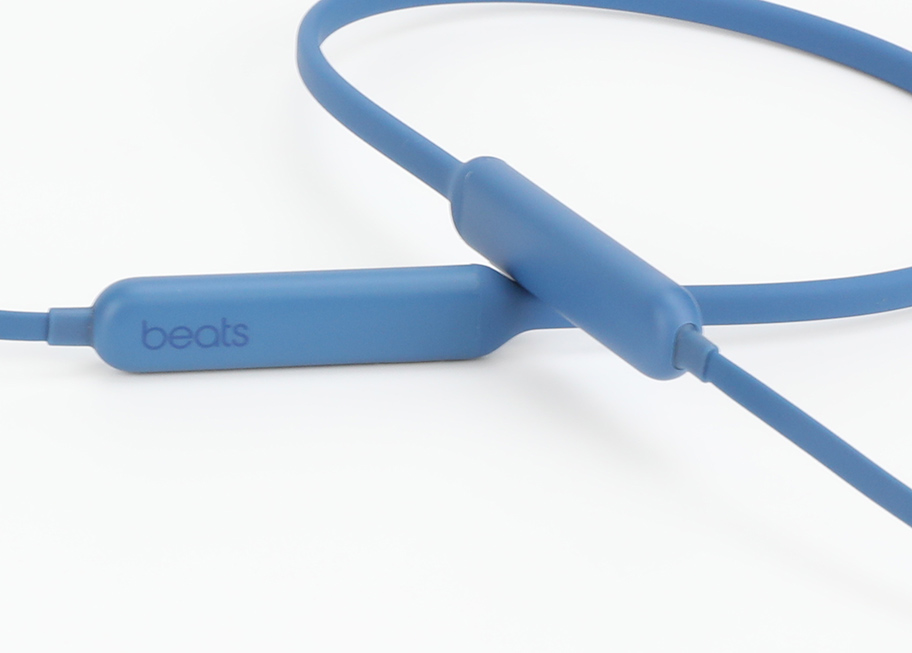 Controls and Inputs
The in-line control module, which is the smallest among the three pills on the cord, is relatively simple to use and operate. However, the central button – used to play and pause music, as well as answer calls – felt floaty and frustrating, and our thumb never landed naturally on it. Even worse was the power button, which doubles as a Bluetooth pairing switch. It sits almost flush with the housing of one of the pill segments, and it is annoying to use. It needs a lot of pressure, and is small enough that the little flashing light will often vanish under a fingernail. Just about every other pair of wireless earbuds we can think of manages to come with a power button we can use. Just off the top of our heads, even the Focal Spark Wireless (full review here), which cost less than $50 - and, if we're being honest, aren't that great - manage to get this right.
 
Comfort & Fit
It's not just the well-balanced cord that works well. In keeping with the back and forth theme of doing some things terribly and others brilliantly, the actual comfort and fit is fantastic. We got a good fit right out of the box, and in case we hadn't, the BeatsX ship with multiple different tip sizes. We never felt that isolation was a problem, and even after a few hours of use, there was no more than a little discomfort. We quite happily felt that we could go for a bit longer. It also helps that the earbuds have magnets in them, meaning they can clip together around your neck when you're not wearing them. This means that, taken as a whole, the BeatsX sound terrible, but at least we were comfortable wearing them.
Accessories & Packaging
Like the aforementioned urBeats 3, the BeatsX ship with a rather excellent carry case: a flexible silicon number that easily allows you to shove the headphones inside without thought. While the thick part of the cable does make the headphones a little tougher to scrunch up, they absolutely do stay in place once they are in the case, which has no zippers at all. We also appreciated the box the headphones shipped in. While it didn't exactly raise pulses, everything was where it was supposed to be, and it was easy to unbox and remove items.
 
What We Like
The BeatsX are comfortable, with clever design features that make them a pleasure to wear.
The bass felt meaty and robust, and the earbuds reached decent volume levels.
The accessories are great, and we never had a problem getting a decent fit thanks to multiple included tip sizes.
 
What We Don't
The overall sound quality is very poor, with cheaper options delivering a much better experience.
The controls for the BeatsX are awful - floaty and frustrating to use.
There are, simply put, better and more affordable options available.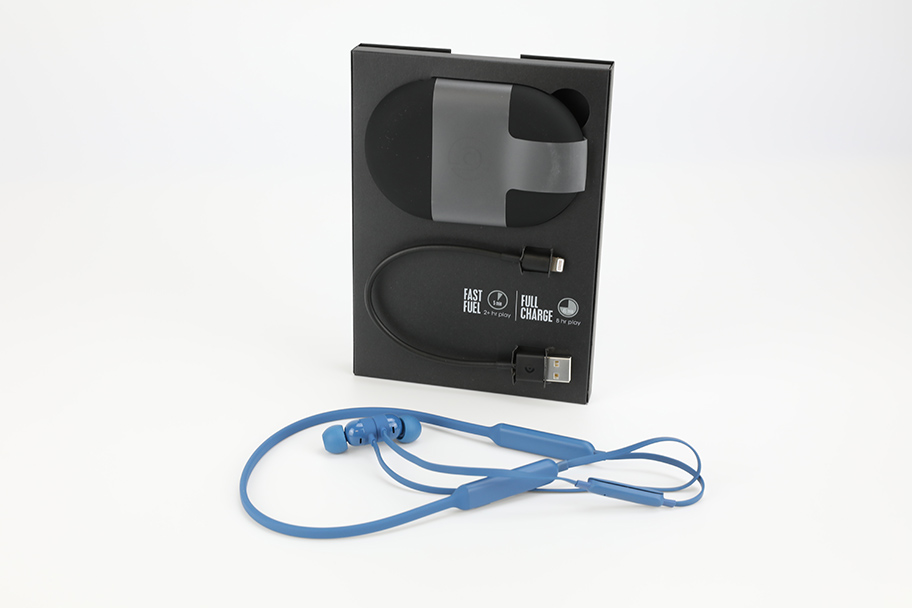 Comparison Table
| Headphones | Price | Batt.* | Canc* | aptX | Type | Driver | Weight |
| --- | --- | --- | --- | --- | --- | --- | --- |
| BeatsX | $150 | 5 Hours | No | No | Wireless | Unknown | 0.5oz |
| Bose Soundsport Wireless | $149 | 4 Hours | No | No | Wireless | Unknown | 0.6oz |
| Jaybird X3 | $120 | 8 Hours | No | No | Wireless | 6mm | 0.6oz |
| Apple AirPod | $159 | 25 Hours | No | No | True Wireless | Unknown | 0.14oz |
| Powerbeats3 | $200 | 10 Hours | No | No | Wireless | Unknown | 0.7oz |
*Batt. = Battery Life
**Canc. = Noise-Cancelation
Want Even More Master Switch? Sign Up For Our Weekly Newsletter!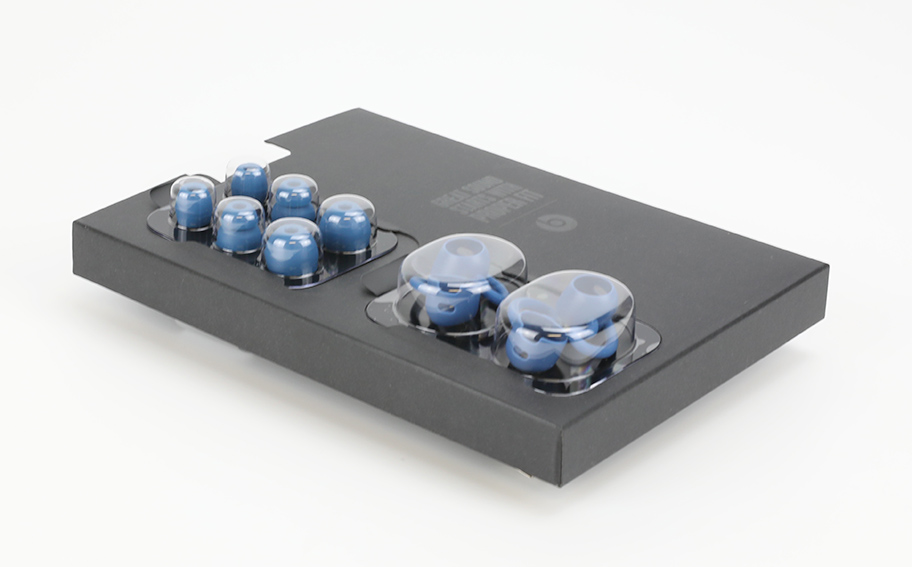 The Competition
The closest competitor to the BeatsX costs the same, and does almost everything better. The Bose Soundsport Wireless don't deliver the same level of bass - meaning that they may not be best for those who enjoy genres like EDM - but they are just better headphones in almost every way. While they don't have the innovative cord design of the BeatsX, they're still super comfortable, and offer comparable battery life. Where they really excel, however, is the sound. It's not particularly spectacular, but it is miles better than anything the BeatsX can offer, with good detail and warmth. If you can handle not having the W1 chip and the quick-pairing feature with iPhones, then these are a viable alternative. We vastly prefer them to the Beats, and they transition much more naturally between everyday life in the gym, thanks to their water resistance and movement-friendly design.
The Jaybird X3s are, in our opinion, better than both the BeatsX and the Bose. They offer far better sound quality, for one thing, with a fantastic level of detail for the price ($120). The soundstage is excellent, with superb positioning, meaning there's real depth and texture to the songs you listen to. The headphones are also quite comfortable in the gym, as well as on the daily commute, and are a genuine pleasure to listen to. In terms of sheer value-for-money, we highly recommend these – we would choose them over the BeatsX any day of the week.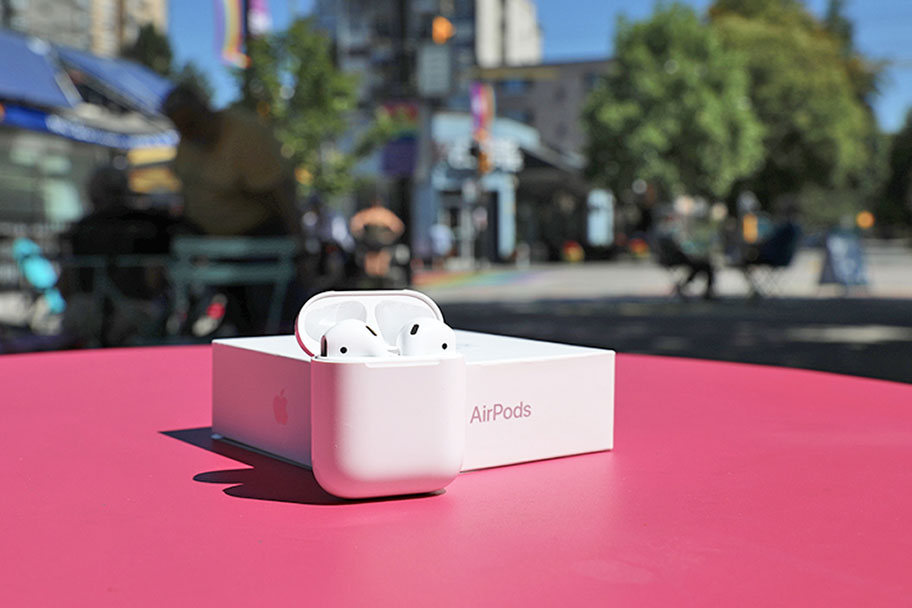 If you want to ditch wires entirely, then a viable alternative are the Apple AirPods. They are true wireless earbuds, in the sense that they have no wires connecting. Like the BeatsX, they contain the W1 chip, meaning connections with iPhones and other Apple devices are instantaneous. And while they don't have amazing sound quality, and are quite expensive at $159, they are definitely a viable alternative. In our review, we commended their intuitive controls, and their decent battery life. Although, you do have to be OK with weird white stalks sticking out of your ears
If you're a gym bunny, or a runner, and you have a little bit more cash to spend, then we strongly recommend the Powerbeats3. These earbuds, which cost $50 more than the $150 BeatsX, offer slightly better battery life and water resistance, as well as ear hooks to stop them falling out when you really pick up the pace. In our opinion, the sound quality is much of a muchness, meaning the choice is purely down to what you want to use the headphones for. If we had to pick, we'd go for the BeatsX – and now that we think about it, $200 is a lot to pay for gym headphones when the Jaybird X3s exist.
Learn More About Headphones