Last year, we reviewed the Focal Spark, an excellent pair of buds that retail for a little under $70. When they were shipped to us, Focal also included the wireless version, unsurprisingly called the Focal Spark Wireless. It's taken us a little while to get them on the review schedule (sorry) but now that we had a chance to spend some time with them, we've got some thoughts about not just how they compare to their wired brothers, but also how they compare to other wireless buds. In this review, we break down the design, comfort and fit, sound, packaging and accessories, specs and more of the Spark Wireless, as well as how they compare to other models. You can also check out our video review.
 
Design:
Here's the thing about the Focal Spark Wireless. And it's not a good thing.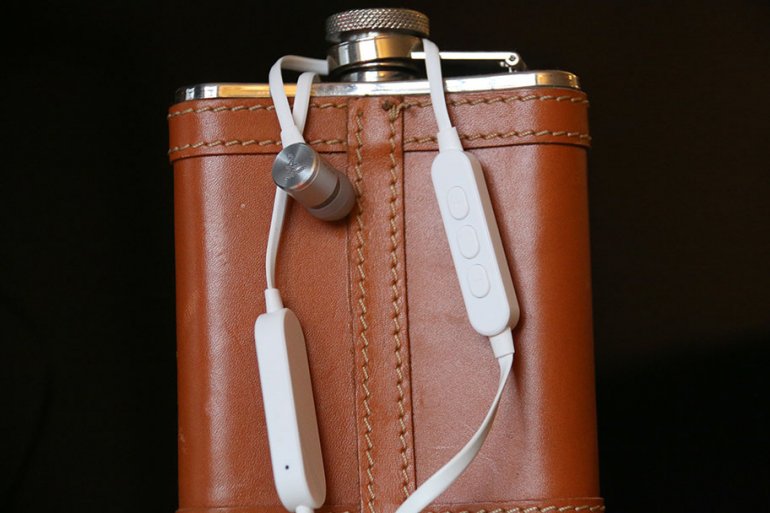 If these were the only wireless earbuds on the market, they would be perfectly acceptable. They don't do anything wrong, they perform as advertised, and they will satisfy most people. Unfortunately, they aren't the only wireless earbuds on the market, and when you stand them up against the competition, they are simply not very good.
Let's put them up against the most obvious comparison, the original Focal Spark (full review here). Those buds, which cost $20 less, did a very good job of delivering excellent in-ear sound, matched with solid design and aesthetics. Now, on the one hand, the Spark Wireless shares many of the same design elements, including the cute cylindrical housing and the solid build quality. But the problem is, the original Spark didn't have to account for things like Bluetooth transmitters and charging ports – it simply had to provide a cable, which it did quite competently. You can't say the same of the Spark Wireless, and there's no denying that the solution that Focal have come up with is fugly as hell.
You get not one but two slightly elongated, pill-shaped segments on the cable that links both buds. One of these controls the music, with decent buttons and the aforementioned charging port. The other of these holds the Bluetooth transmitter. Having one of these pill things on the cable might have been fine – accepted, even – but they are no lookers, and having two of them waggling around your neck is not only annoying, but looks ridiculous.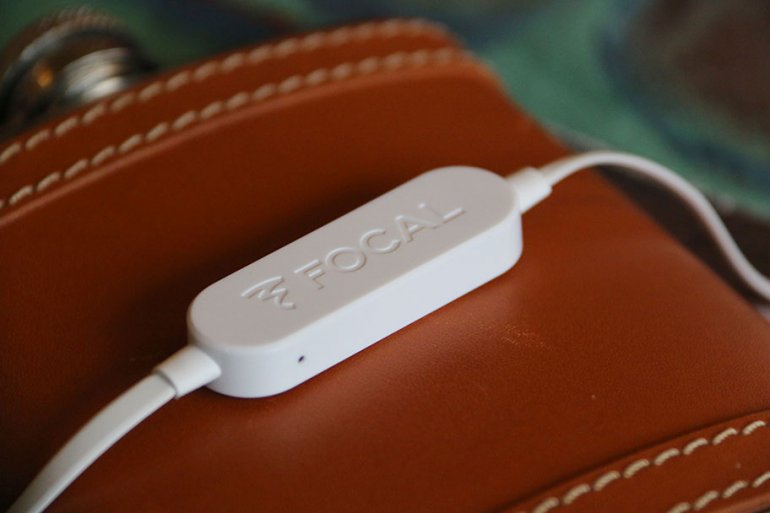 They aren't helped by the construction, which feels just a tad cheap. And is there anything more tacky than white plastic? That's the version we got to review, and while you can admittedly select different shades, including black and pink, we can't see it being anything more than a mild improvement. The bottom line is, while these are more expensive and therefore pitched as superior to the Spark, they are actually less fun to use, and don't look nearly as good.
It must be said that the earbuds function perfectly well. The Bluetooth connects without any hassle, and we didn't experience any dropouts while we were using them. The company's warranty varies depending on which country you buy these in, but we can't imagine them breaking any time soon – as we said, they are solidly built, and unless you sit on them or something, the aluminum housing isn't likely to get damaged.
Battery life, it must be said, was pretty good. We got eight hours of listening at moderate volume out of a single charge, and the buds only took a couple of hours to get up to full power again.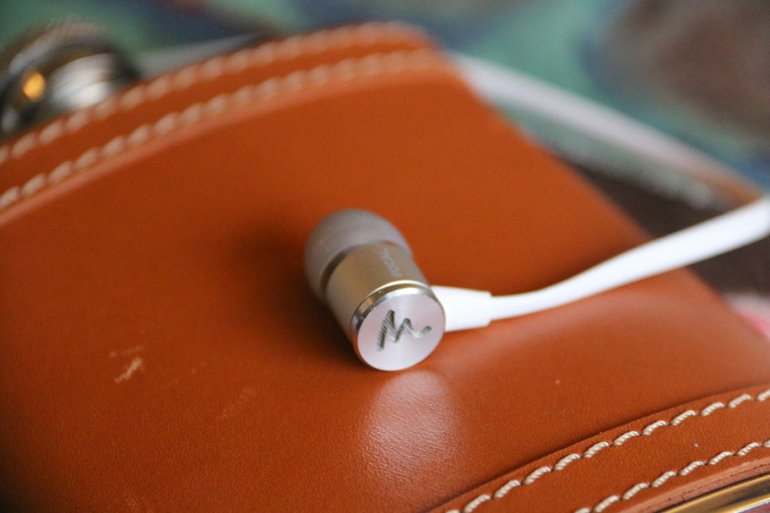 Comfort & Fit:
One of the few issues we did have with the original Spark was with the fit. The problem was, it only came with three different sizes of flexible tip. In theory, that should be fine, but it often isn't for many people – since, you know, humans have different-sized ears and all that. Unfortunately, that issue was replicated here: while the tips are easy enough to switch out, you only get three different sizes in the package, and that just isn't enough.
While we did get a good fit after a while, one which was perfectly comfortable and offered decent isolation, it wasn't as straightforward a process as we would have liked. In the end, some Comply tips helped us get a good fit. We recommend these to all and sundry: memory foam tips which make getting good isolation and comfort a cinch.
In many ways, the issues we've had with the design and the fit are even more frustrating given the company's track record with over-ear headphones, like the Clear (full review here). They were on the right track with the Spark, in terms of in-ears, but they seem to have lost their way a little bit here. Shame, really.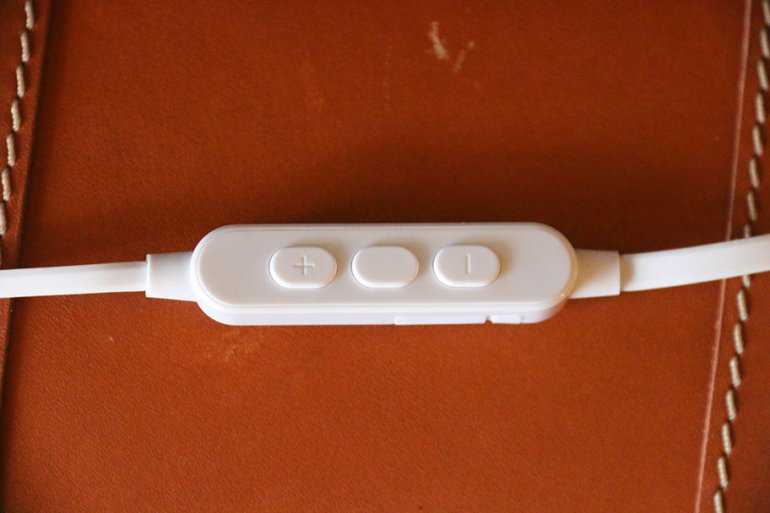 Sound:
When we reviewed the Spark, we said, "Once we'd gotten a good seal with these, the low-end stunned us with a performance that was tight, rich and compact. While it didn't have the oomph of bigger models - and wasn't going to challenge the performance of something like the Noble Kaiser Encore - it was still an absolute joy to listen to."
So yes: we are, generally speaking, fans of the Spark range. It has some decent specs, competent if unspectacular drivers, and delivers reasonably good sound, particularly in the low end, which manages to impress in both Spark and Spark Wireless models. For under $100, it's pretty solid.
But here's the problem. And once again, involves comparing the Spark Wireless to the Spark. This is the problem with releasing multiple variations of the same model – something that MEZE ran into with its 99 Classics (full review here) and 99 Neos (full review here). If you've got two versions of something, one is always going to come off second best, and we will always recommend that you buy the better one and completely ignore the second one. Focal have the same problem. See, the specifications for the Spark and Spark Wireless completely identical. Sensitivity, impedance, frequency range – all the same. The only difference, then, comes down to the actual transmission of audio, and as good as the Bluetooth 4.1 transmission the Spark Wireless provides is, it is simply never going to be as good as a pair of earbuds with wires.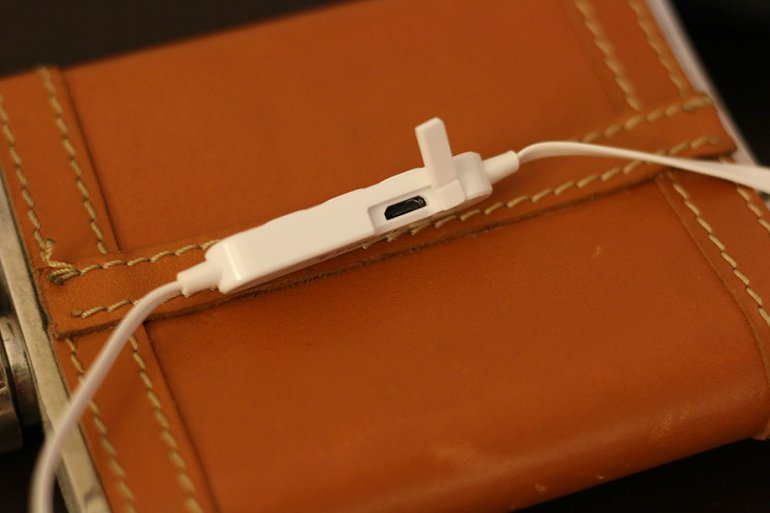 We aren't hating on Bluetooth. We like Bluetooth, as a general rule. We think it is fun and convenient and useful, and getting better all the time. In the very near future, it is going to be on par with – if not actually eclipsing – physical cable. But we are not in that future yet, and ultimately, that is bad news for the Spark Wireless. Yes, the Bluetooth functionality is convenient, but there's no question that it's not quite as good, in terms of sound quality, as the original Spark. They share the same DNA, but the Bluetooth version sounds just a little bit thinner, a little bit more lacking in power and punch. It's a very small difference – we wager that for most people interested in buds in this price range, it's probably almost inaudible. (That's not necessarily a criticism - we welcome all audio fans, whatever their budget). However, the difference is there, and we noticed it.
Even when you compare the Spark Wireless to other wireless buds in the same range, you lose something. Take the Optoma NuForce BE2 (full review here). They cost almost half the price of the Spark Wireless, and they are just…better. The sound isn't quite as refined – say what you like about Focal, they know a little bit more about earbud tuning than Optoma – but it's a very minor difference, and it's coupled with housing and design that, while not perfect, is certainly priced right. Would we buy the Spark Wireless over the BE2? No way. Not a chance.
It's this, more than anything else, the does in the Spark Wireless. Compared to its cheaper, wired brother, it doesn't sound quite as good. Compared to other wireless models in the same price range, it's too expensive. Focal have redefined the headphone game with models like the Utopia, but they've clearly got a way to go here.
For the record, call quality, when we tested it, was absolutely fine: clear and distinct, with minimal distortion.
Accessories & Packaging:
Now this, Focal does get right.
While the packaging is fairly non-prescription – a slim cardboard box with the earbuds nestled within – the actual accessories are pretty decent. Chief among these is a nifty little zippered carry case, which is small enough to slip into a pocket. While it's not quite as cool as the one that comes with the Brainwavz B200s (full review here), it's still a nice thing to have around. It not only has space for the buds and cable, but even includes little mesh pockets that you can use to store spare tips, as well as the included USB charging cable.
You don't need a ton of accessories for something like this, but it's good to see that Focal gave some thought to the overall experience.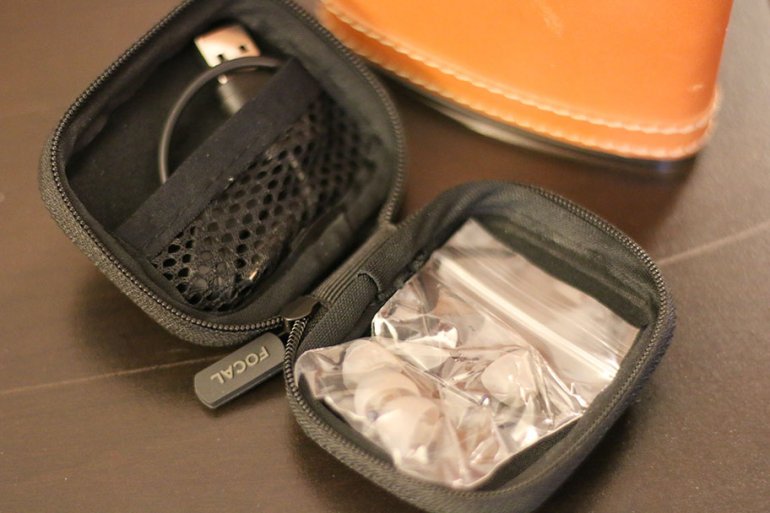 Verdict:
This one is a thumbs down from us, unfortunately.
We've already talked about a world in which no other wireless headphones exist. And if these weren't in the same room as their smaller, cheaper, wired brother, we'd have a lot more positive things to say about them. But that's not the case, and we can't in good conscience recommend you buy these when so many better options are out there.
It's actually a little infuriating. If a perfectly good audio product exists, why create a slightly different version of it with minimal changes? Yes, you could argue that producing a wireless version of something appeals to a larger market, means that you're splitting your engineering and design resources across two separate things, and probably doing a disservice to both. Focal have proved that they can do decent wireless headphones – such as their Listen Wireless – but they've got quite a way to go here.
 
What We Like:
Build quality.
Sound signature of the Spark range still rocks.
Good accessories.
 
What We Don't:
Seem slightly pointless.
A worse version of a cheaper product.
Iffy design.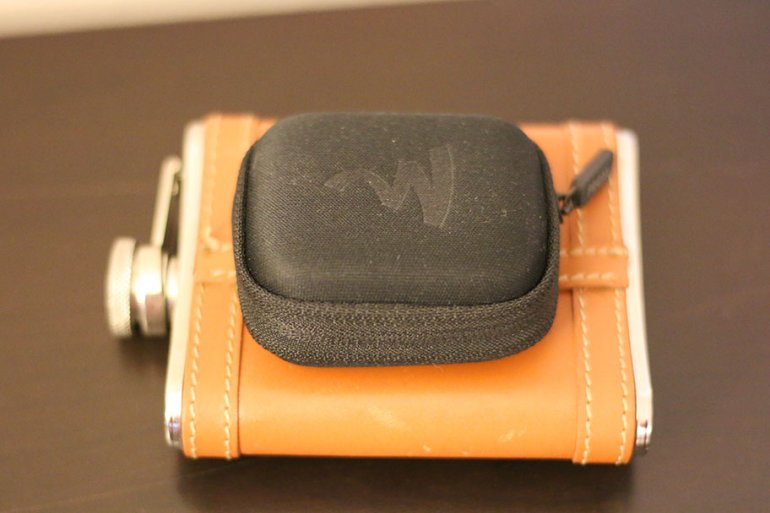 Alternatives: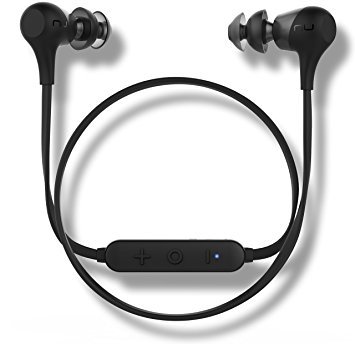 We've already mentioned these in the review above, but here's a quick recap. Or hey, maybe you just skipped straight to this part. In which case: go back and read the rest of the review. We spent a lot of time on it, and we'll be damned if we'll let you people just - 
Fine. These cost $50, have very reasonable sound, good design (save for a slightly bizarre button configuration on the in-line controls) and are in most ways superior to the Spark Wireless. We highly recommend getting these as opposed to those. Really, it's that simple. Read our in-depth review.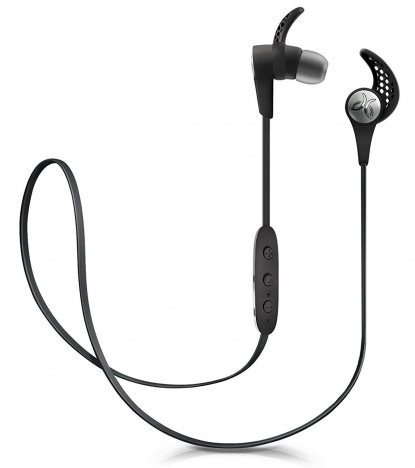 If you want to spend a little more, and enjoy slightly sportier design, then these only cost an additional $10 up from the Spark Wireless. As with most things Jaybird does, they are very good indeed.
The sound is a little bit more tuned towards the lower end than the Spark Wireless, with more of an exciting sound profile, as opposed to clear and balanced, but we really like it. For what they are, and what they set out to accomplish, these are a very fine pair of buds that will take you from the gym to the commute easily. We recommend them.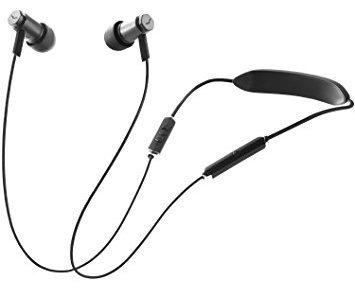 A bit of a dark horse, these, but we wanted to feature a pair of buds for those with a little bit more cash to spend, and these were the first ones that popped into our heads. V-MODA recently impressed us with their very good albeit slightly bizarre Crossfade 2 Wireless, and these do a very good job, too.
Like the Spark Wireless, they have twin 'pills' on the cable. However, they managed to pull off the design with a little bit more grace, and there's a handy neck strap that really seems to complement the effect. Sound is quite a bit better, although you will definitely pay for the privilege.
 
Comparison Table:
Video Review:
Learn More About Headphones