It's very easy to get an OK pair of noise-canceling headphones. Hell, there are hundreds to choose from – over the past few years, dozens of companies have gotten involved, meaning that while there are plenty of models available, there are several of pretty dubious quality, with dodgy stock components that affect the quality of the cancelation. Fortunately, we've done the hard work for you, creating a list of the best noise-cancelers around – ones which don't compromise on quality. Ever.. These are the cream, and we think you'll find something you'll like in our picks.

How We Choose:
We've listened to as many noise-canceling headphones as possible to try to determine which picks we felt should make this list. By looking at not only the quality of the cancelation, but also the overall sound quality and whether the pricetag for each pair of headphones is justified, we think we've managed to come up with a pretty justifiable list. Some cans exhibit fantastic noise cancelation but with a less impressive sound quality...and vice-versa. We aimed to pick the best performers, and by separating and pointing out the quality of these two aspects, we'll give you everything you need figure out which particular pair would suit you.
By the way: when putting this list together, we've left noise-canceling earbuds out - we think active, on- or over-ear cans do a much better job. We explain the differences between these types and their specific features, pros and cons in our Buying Advice section below.

Our Noise-Canceling Headphone Picks: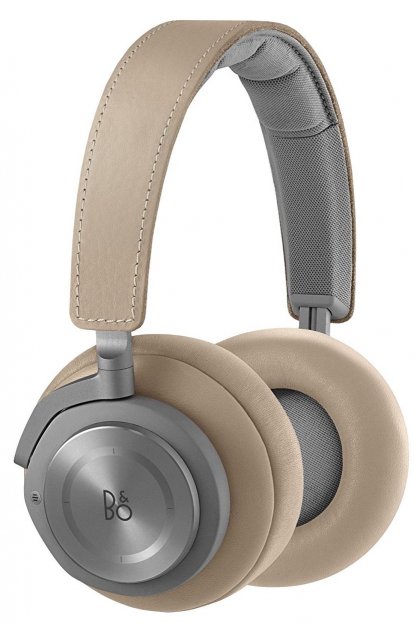 Wireless: Yes
Battery Life: 16 Hours
Weight: 10.4oz
What We Like: Great update of an already great pair (the H8), killer looks, coverage and sound.
What We Don't: A barely-noticeable high-pitched static noise, caused by the ANC circuit, although only when no music is being played.
It may be a little controversial sticking the H9s above the ubiquitous QC35s - especially given the noise-canceling reputation Bose has - but we stand by it. The H9s deliver something the QC35s don't, which is extraordinary sound quality matched with cancelation that is comparable to the latter model. The Bose do beat them on battery life - 20 to the H9's 16 - but it's a small thing, and not really a huge issue.
These can easily compete with other audiophile headphones, delivering crisp, clear, detailed sound that we really think deserves a top spot on this list. It's definitely an improvement on the H8s, and we think the sound quality really puts them over the top Plus, they have stunning good looks, combining aluminum and lambskin to great effect. The active noise cancelation (ANC) circuit is designed by B&O in-house - no off-the-shelf components here - and it works incredibly well, with impressive wireless performance (The H9s utilise the latest Bluetooth 4.2, and hi-res aptX streaming, meaning zero drop-outs). With the cancelation active, the Beoplays are pretty much dead quiet - and the battery life matches the excellence of the circuitry, letting it run for up to sixteen hours. You can save this battery by using the standard 3.5mm for wired use. Bottom line: a new standard for portable audio entertainment, and a superb choice for any travelling audiophile.
See the Bang & Olufsen Beoplay H9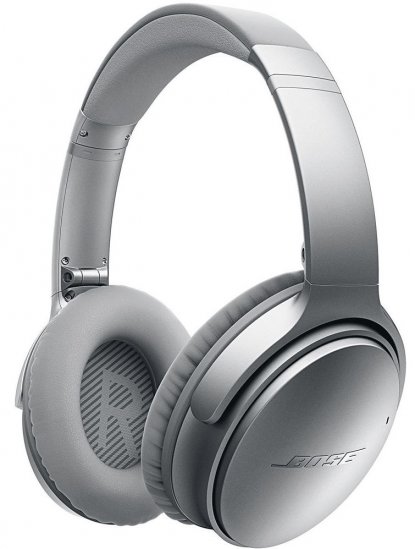 Wireless: Yes
Battery Life: 20 Hours
Weight: 8.5oz
What We Like: Still a leader.
What We Don't: Doesn't do enough to improve on the first version.
Most roundups on other websites put this model at number one. That's because most other websites are silly. While we think this is a great pair of headphones, there's no way it's getting the number one spot from the Beoplay H9. Not a chance in hell.
Admittedly, the noise cancelation is still arguably the best on the market, and if that's your number one concern, you should probably choose these. But one of the reasons these don't make the top spot, as good as they are, is that they simply don't do enough to improve on the first version. Design, build, sound… All exactly the same. The biggest addition is the addition of Google Home Assistant. Really, that's it. If that's important to you, then by all means, go for it: you'll love these. If not, and you still want to experience the cancelation, you can buy the first version for around $20 less.
See the Bose Quietcomfort 35 II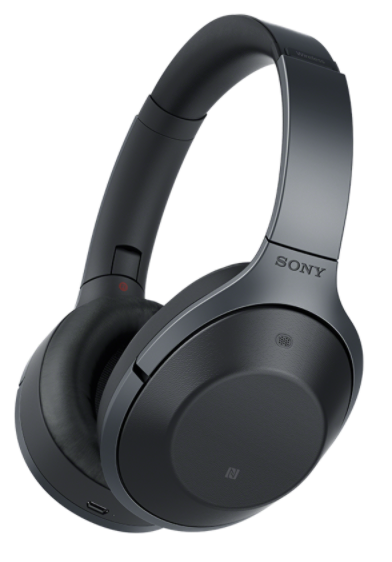 Wireless: Yes
Battery Life: 30 Hours
Weight: 12oz
What We Like: Excellent cancelation matched with good audio quality.
What We Don't: Not a whole hell of a lot.
There's a very good reason why these cans have so many fans. Sony's update on the MDR1000X drops in some outstanding noise-canceling tech, matched with a superb Battery Life – nearly thirty hours – as well as some genuinely brilliant sound. The combination of great audio fidelity and solid cancelation is actually quite rare, and that's why we think these pair of headphones are so special.
They match up well with the Bose Quietcomfort 35 II. That particular model offers better noise cancelation – something that Bose are known for – and we'd be crazy to suggest that Sony beat them on that score. But we think these headphones have much better overall sound quality. If noise canceling is what is important to you, then you should go for the Bose. However, if you want a more balanced experience, then try out the Sony. Either way, you're likely to find yourself with a very good pair of headphones, and there's very little separating the two at this point.
See the Sony WH-1000MX2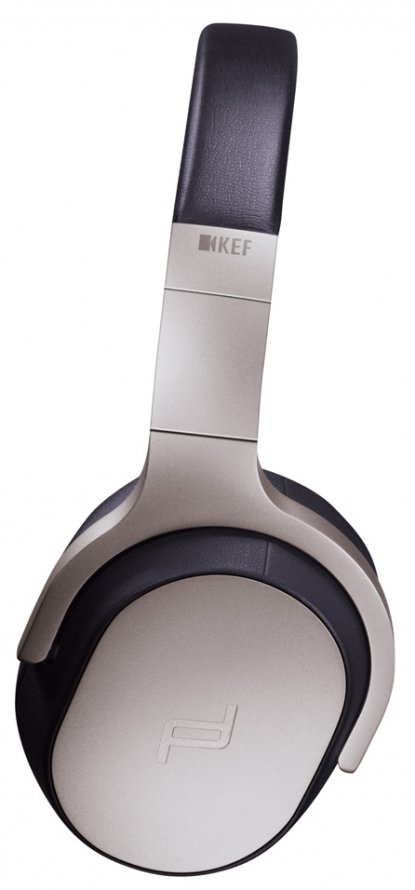 Wireless: No
Battery Life: 50 Hours
Weight: 9.35oz
What We Like: Terrific design and clarity.
What We Don't: How are AAA batteries still a thing? Seriously?
KEF are better known for making speakers – several of which feature on other product roundups on this site – but perhaps they should investigate making more headphones. The Space One are bloody good. They match excellent sound quality and cancelation with some truly magnificent design – something to be expected, as the company partnered with car maker Porsche for these. The full title, technically, is KEF Porsche Design Space One!
The sound quality easily matches up with the Sony WH-1000MX2, although for the record, we still prefer those as offering a better overall experience. They have slightly better cancelation, for one thing. And something we can't get over here: to power the cancelation tech, you'll need to slot in a AAA battery. We didn't even know those were a thing anymore. While it's great to get nearly 50 hours of life out of these, it's a bizarre choice, especially given how easy it is to recharge headphones these days. All the same, KEF have struck gold here. We can't wait for the inevitable Space Two, although we do admit to looking forward to a time when the company ponders whether or not it can risk calling the tenth edition SpaceX.
See the KEF Space One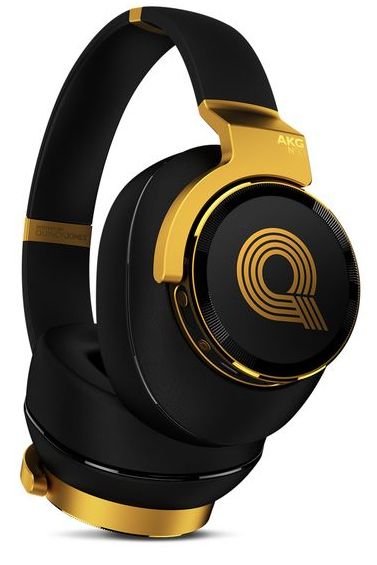 Wireless: No
Battery Life: Unknown
Weight: 1lb
What We Like: Very, very good sound and build quality.
What We Don't: Utterly bonkers.
AKG have flirted with outlandish headphone designs before, such as the colorful Y50, but with the N90Q, they went completely off the end of the goddamn map. A partnership with award-winning producer Quincy Jones resulted in a pair of headphones unlike anything we've ever listened to.
Yep, there's noise cancelation. It's powered by a separate battery pack that you have to charge up. Yep, the headphones actually customise themselves, altering the sound based on the unique pattern of your ear canal – an idea picked up and ran with by the upcoming Kickstarter-based Nura headphones, made by a different company. And yep, the sound is absolutely spectacular. It must be said that we can't justify choosing these over the Bose Quietcomfort 35 IIs or the Sony WH-1000MX2s, which will be more than enough for most people; they are just way too out there. However, we welcome innovation in this particular space with open arms and a cold beer, and the N90Qs, bonkers though they may be, deserve a spot on this list.
See the AKG N90Q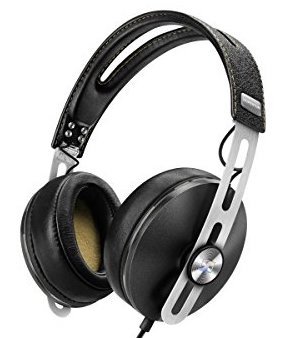 Wireless: Yes
Battery Life: 22 Hours
Weight: 9.5oz
What We Like: Looks, sound, range, foldability.
What We Don't: Confusing branding, a little expensive right now.
Sennheiser's HD1 headphones - a rebranded version of the Momentum 2.0 headphones - are the company's current flagship wireless ANC model. Turns out, someone already owned the Momentum name, and so Sennheiser were forced to quickly relaunch these. They're still excellent - they feature VoiceMax technology (voice level optimization), voice prompts, easy NFC (Near-Field Communication) Bluetooth pairing and multi-device connectivity. Made of stainless steel, aluminum and leather, it's clear that they are made to last, and being a foldable pair, their headband adjustment thumbscrews bearing the Sennheiser logo are effortlessly cool and practical at the same time. The controls, located at the rim edge of the earcups are intuitive and it takes very little time to get used to - just apply simple finger taps and swipes on the side of the earcup.
The HD1s can function as regular passive pair, and sound great when they do. The sound character changes for the better, when switched to an active mode, especially with the NoiseGard (ANC) circuit on. The audio character is classic Sennheiser: rich, tight and precise, with oodles of detail. The earcups house several miniature mics: there are two for hands free calling, when paired with your smartphone and further four for the built in NoiseGard active noise cancelation circuit and this is possibly one of the most effective currently on the market, offering an impressive twenty-two hours of continuous performance (in Bluetooth/NoiseGard mode). These are impressively well-specced headphones that take full advantage of the latest technology - Bluetooth version 4.0, aptX low-latency codec plus lots more. If we need to complain about something it would be Sennheiser's full asking price for the HD1s - $497 at the time of writing. At that price, they're simply not going to offer as much value as the Beoplay H9 or the Bose QC35 IIs. Read our review of the identical Sennheiser Momentum Wireless.
See the Sennheiser HD1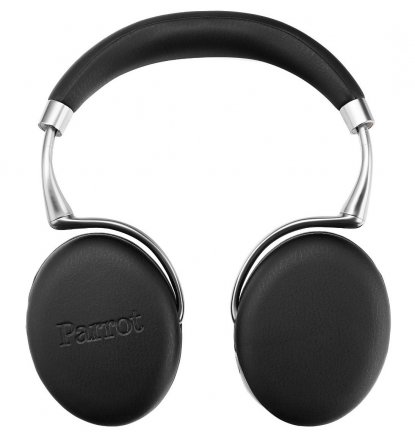 Wireless: Yes
Battery Life: 18 Hours
Weight: 9.5oz
What We Like: The super smart design, accelerometer, Zik app.
What We Don't: Audio performance could be better for the money.
We love stuff like that surpasses initial expectations, and the Parrots' looks and design just scratch the surface of what's in store. We've had the Parrot Zik 3 in several TMS headphone lists, plus in for a very extensive review which can be found here. These are superbly-designed cans sporting not only great looks but also plenty of cool tech. For starters, the Zik 3 have a built in accelerometer - just take the cans off your head and they're on pause, put them back and they start up again. It's a feature not even the Beoplay H9 has, nor the AKG N90Q!
There's also a very capable active noise cancelation circuit. Bose QC35 II-levels of quiet it ain't, but it is pretty darn good. What makes it so effective is the addition of Parrot's smart app allowing for user-controlled features such as amount of ambience noise-reduction, EQ curves and virtual ambience settings...plus a zillion other things. This is a clever way of approaching active noise cancelation and quite fits the ethos of Parrot's out-of-the-box approach. Sound quality is fab but considering what you get for around three hundred bucks these days, the sonic wow factor is far less punchy than the visual impact. Despite numerous top-draw artists contributing custom EQ presets, if we had to choose with reference to audio, these cans wouldn't be up there. As a complete package though, the Zik 3 headphones are unique, make a statement from far and are just fun to have around. Read our in-depth review.
See the Parrot Zik 3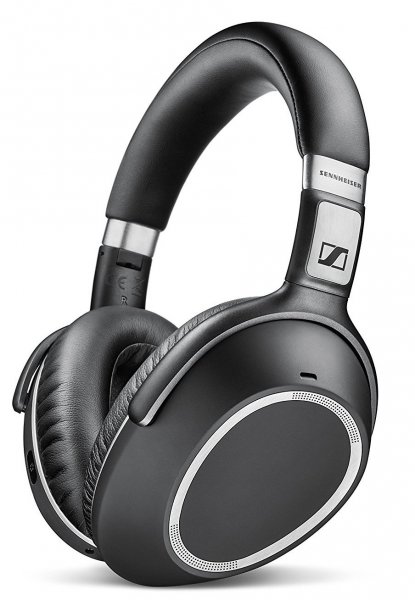 Wireless: Yes
Battery Life: 15 Hours
Weight: 8oz
What We Like: Tremendous specs and performance.
What We Don't: Touch sensitive controls can be fiddly.
Sennheiser have established their reputation primarily on their studio and audiophile-grade cans with some of their most revered models being of the open-back variety, which is essentially incompatible with noise cancelation (check our explainer below). The fact that Sennheiser have been heavily involved in noise-canceling tech since the early 1980s is hardly surprising, however, and they have had some enormously successful 'noiseless' models. The PXC 550 pair is one of their top current ANC models, and the first and foremost objective in this set's design has been noise cancelation.
Starting with the fact that these are very classy and well built, they are also possess NFC - Near Field Communication, allowing effortless pairing. Twisting the pads into a listening position (facing each other), automatically wakes the cans, and the touch -ensitive surface of the left earpad allows controls such as play, pause and volume to be adjusted by simple taps and finger slides. Noise cancelation is nearly as good (but not quite) as the Bose QuietComfort 35 which are for the moment at least, the benchmark for noise cancelation performance. Strong wind and sudden bangs still present Sennheiser's NoiseGard ANC algorithms with a challenge when compared to Bose and Parrot, and that's why we've placed the other models above the Sennheisers. Read our in-depth review.
See the Sennheiser PXC 550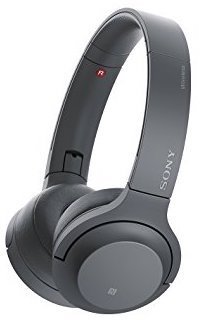 Wireless: Yes
Battery Life: 28 Hours
Weight: 10.25oz
What We Like: Added aptX goodness.
What We Don't: Cancelation still isn't quite there.
If you can't stretch to the WH-1000MX2, but still want some of that Sony quality and attention to detail, then it may be worth checking out the slick (albeit clumsily-named, which is something of a Sony hallmark) H.Ear On 2 Wireless. The pluses are immediately obvious. For one thing, it has some of the best battery life of any model we've tried, lasting well over a full day of constant play at a moderate volume. The sound quality is decent, if not spectacular, and we really like the physical controls, which recall those on the more expensive HD1 from Sennheiser. The second version of the H.Ear On, by the way, adds aptX support - hooray for better sound quality!
That being said: we are not wild about the noise cancelation. It gets the job done, and blocks out low-frequency hums, but in noisier or more chaotic environments, it falters sometimes. It's not bad enough to knock it off this list, but it is something to bear in mind. This would be the perfect pair of headphones to buy if you want to block out a consistent noise, like aeroplane engines, or a subway train.
See the Sony H.Ear On 2 Wireless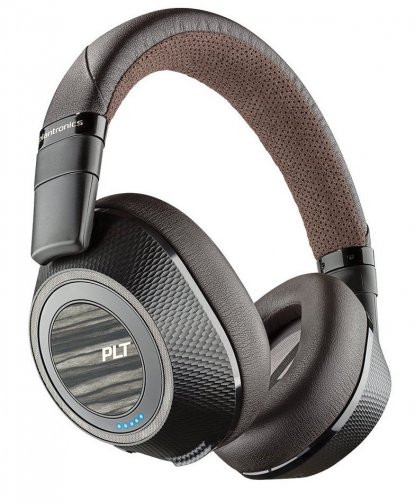 Wireless: Yes
Battery Life: 24 Hours
Weight: 10.25oz
What We Like: The looks, the spec, the sound.
What We Don't: ANC could be better.
For those unfamiliar with the company, Plantronics have been really gaining momentum and public awareness due to their incredible value-for-money. This doesn't mean that their stuff is cheap - what they are really trying to do is pack the best of the current tech for truly competitive prices. They've done exactly that with this BackBeat PRO 2s, which promise both contemporary sonics as well as leading class ANC performance.
Like the majority of noise-canceling cans, the BackBeat PRO 2 are wireless - they feature a transmitter which ups the usual thirty feet of stutter-free wireless streaming up to 330 feet (100 meters)! This is a big deal, in our opinion, and if Plantronics can do this at this price, many more manufacturers should upgrade their often average wireless specs. Build quality is good - they look fantastic, and feel solid. As for audio performance, the cans have slightly enhanced tops and even more enhanced bass, which may get a bit wooly at times, but it's far from upsetting or fatiguing. ANC performance is capable, and it lasts 24 hours - generally excellent. We have to admit that it isn't really up there with Bose's level of dead quiet; opting for a QuietComfort 35 II over a BackBeat Pro 2 would be a good idea for most people. Still, a viable alternative.
See the Plantronic Backbeat PRO 2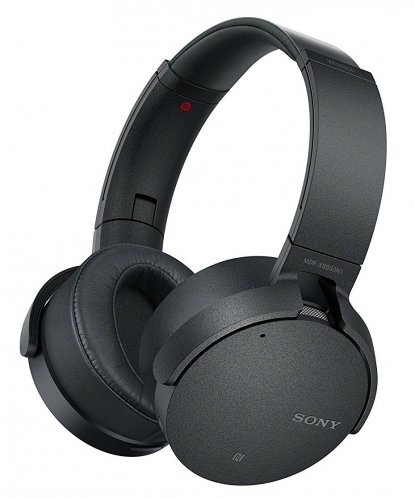 Wireless: Yes
Battery Life: 22 Hours
Weight: 10.25oz
What We Like: Big bass.
What We Don't: Very little for this price - although the bass boost may turn some folks off.
Sony's XB950N1 are the active noise-canceling addition to their popular XB (Extra Bass) series of headphones, and are quite openly targeting not the slick well-heeled business traveller but those who love big bass - hip hop, drum 'n' bass, neo soul, r'n'b and reggae aficionados basically. So let's start there: the bass response is massive, but it feels controlled, with a fair amount of definition. To compensate a bit, Sony have hyped the tops, or else it would have been like a Meghan Trainor lyric - "I'm all about that bass, the bass, no treble". Thankfully, it doesn't come across as harsh or overcooked, although we could certainly see those who love accuracy and clarity shying away from it. This will never match the precision of the Sennheiser HD1s, that's for sure.
Sony provide a cool app for you to tweak the EQ settings to your liking and the adjustments can be quite extensive but always good sounding. The ANC performance really works, and for up to twenty two hours non-stop at that. It is quite impressive when compared to Sony's XB950B1, which has identical spec but without the ANC, though it won't challenge the noise cancelation of the Bose headphones, or any other top models. We also really dig the big chunky, reassuring build, and although they are foldable, they never manage to become anything less than...big. Just like their bass, really.
See the Sony XB950N1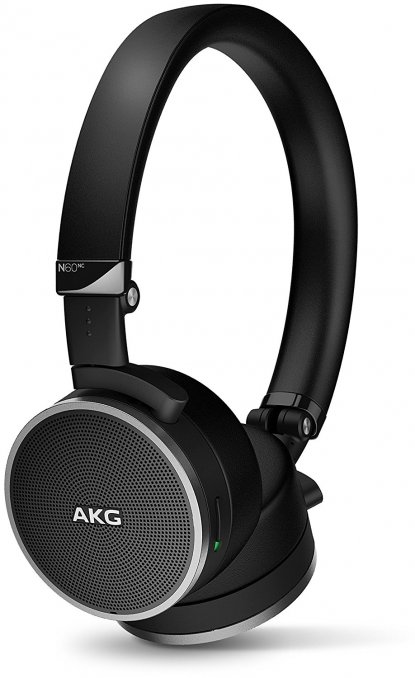 Wireless: No
Battery Life: 30 Hours
Weight: 5.3oz
What We Like: Good ANC and sound quality, excellent design.
What We Don't: Do not lose the charging cord.
AKG make some excellent headphones, but we can't help but feel they haven't got the noise-canceling thing quite right yet. Our biggest frustration with these otherwise-excellent headphones was the charging cable. Instead of being something sensible, like a micro USB, it's a 2.5mm-to-USB plug, which is uncommon enough that you are going to find one lying around to replace it if it goes missing. If that happens, you'll need to order a replacement. Aren't we past this yet? What's wrong with the standard micro-USB cable?
Anyway. Perhaps we should calm down, and mention that these are otherwise very solid headphones, although perhaps a little overpriced at present. The noise cancelation feels coherent, and it's matched with good if unspectacular sound quality. Despite being closer to on-ear cans than over-ear, they get the job done, with decent passive isolation, too. The audio might not be comparable to high-end models, or ones higher in this list, but it gets the job done.
See the AKG N60 NC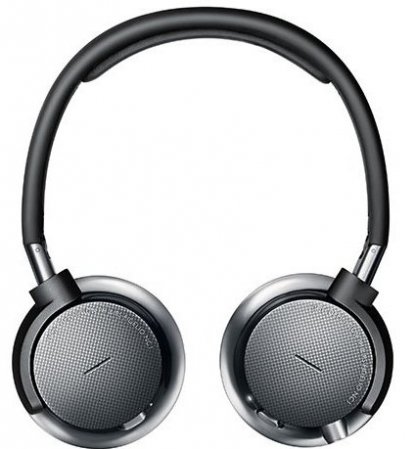 Wireless: No
Battery Life: 30 Hours
Weight: 6.75oz
What We Like: Fab spec and performance.
What We Don't: ANC could be better.
The Philips Fidelio NC1 cans are an on-ear design, which is a bit of an unusual choice for an ANC pair - over-ear ear designs help isolation enormously, which in turn aids active noise cancelation circuits. Somehow though, Phillips have managed to make this work, and the ANC performance is impressive - considering both the design and the pair's price. Compared to the hardest ANC hitters out there, the Fidelios will leak some voices and sudden bursts of sound, but nevertheless they offer a serious amount of ambient noise reduction. A big plus here is the battery life - up to thirty hours, and as usual, battery is rechargeable via a USB port. If ever caught with a flat battery. they continue to function in a passive mode, just like regular cans. The impressive battery performance is of course aided by the fact that the NC1s are a wired pair only.
Philips have really managed to pull some impressive sonics out of the 40mm neodymium drivers - these headphones offer above average audio performance, especially for the price. We should mention that they may at times sound a bit light in the bass department, which makes certain material sound somewhat thin and cold, and makes us question their isolation. They exhibit a slightly fuller, warmer sound with the ANC circuit switched off. We recommend these for casual everyday music enjoyment, and being completely foldable, they're perfect for travelling.
See the Philips Fidelio NC1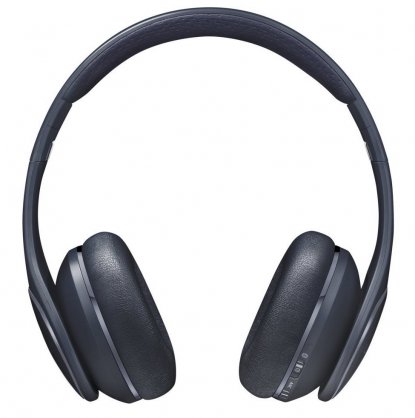 Wireless: Yes
Battery Life: 11 Hours
Weight: 10oz
What We Like: Killer sound, great ANC, good looks.
What We Don't: Fragile headband.
Considering that even the bargain-bin-grade earbuds thrown in with a Samsung phone sound quite decent, we're not surprised that they can come up with formidable, dedicated ANC headphones. Level On is a cool name, and it's a cool design too - they look stylish, being both understated and flash at the same time. This is a foldable wireless pair with wired functionality and buttonless controls that are quite similar to those found on some Sennheiser headphones, allowing simple taps and swipes on the earcup surface to control volume, play, pause, track skip and so on.
When used in Bluetooth mode, they are NFC (near field communication) ready - just touch them to your device and they are paired. They are also capable of high-quality Bluetooth streaming, courtesy of the aptX codec. Whether used as such or in wired mode, the sound quality has plenty of crisp detail. Nothing is overcooked, frequency-wise, and the soundstage is wide and airy. Then there's S Voice, Samsung's wireless voice control and it's easy to go completely hands free with this set - whether for media enjoyment or calls. Equally, their noise-caceling performance is great for the price bracket and you can tweak many settings with the Level app (Android devices only). The only potential issue is longevity - with a headband made entirely of plastic, they can be a bit fragile. Samsung could have done better. Still, with that aside, the Level On are a winner.
See the Samsung Level On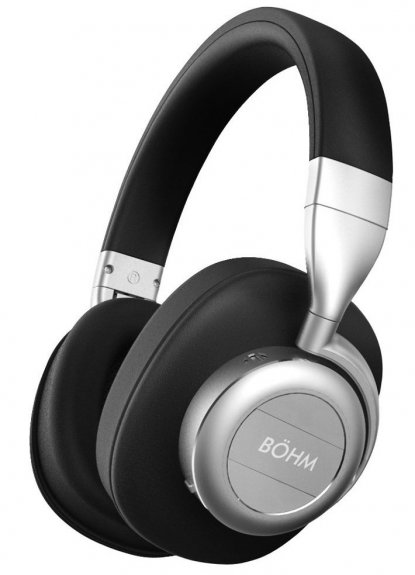 Wireless: Yes
Battery Life: 8 Hours
Weight: 8oz
What We Like: Great design, good sound.
What We Don't: ANC only OK for low frequency content.
BÖHM have come up with this fantastic-looking B76 pair, and the design shows influences from both the B&O Beoplay and the Parrot Zik 3s. They are quite comfortable too, though we would have preferred a bit more padding on the headband. Controls are clear and self explanatory - all positioned on the left ear cup, plus there are led light indications for Bluetooth streaming and ANC function.
Not that you need a light to know that the cancelation is active - the noise-canceling performance is impressive for this price, and you'll definitely notice it. Comparing the B76 to Bose, Sony, Philips or Sennheiser though reveals that, in terms of cancelation, they struggle more with suppressing ambient sounds in the higher frequency ranges. Think whistling, or police sirens. Audio quality is, however, pretty impressive; leaving the bass-boost function aside, the BÖHM B76 portray audio material in a fairly honest way. For the price, this pair is a perfect first if you are shopping for noise-canceling cans at around $100 or so.
See the BÖHM B76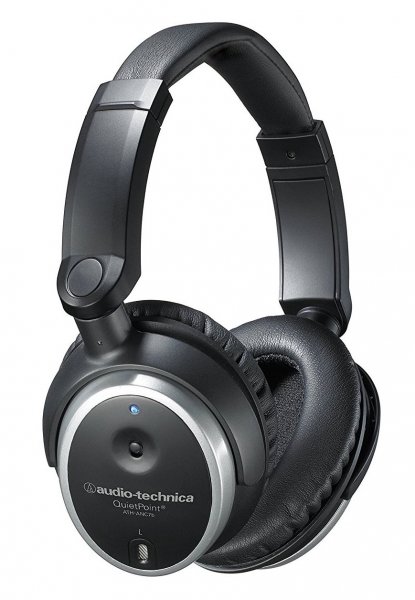 Wireless: Yes
Battery Life: 30 Hours
Weight: 7.4oz
What We Like: Inspiring sound, good ANC.
What We Don't: These run on a AAA battery. Not ideal. Possible longevity issues.
Audio-Technica call their proprietary noise cancelation technology QuietPoint, and many of their models feature it. It is interesting to see a major headphone brand squeezing such a demanding technology into a pair of cans costing around $99. By all accounts they have succeeded - the ATH-ANC7B are impressive in their ability to duck external ambient noise - Audio-Technica claim that the cancelation can be up to 90%.
In terms of audio character, the ATH-ANC7B have a classic Audio-Technica signature (quite similar to the reference-grade ATH-M40). We need to point out that a few owners have expressed concerns about longevity in Amazon reviews, and these mainly involve the ANC button becoming intermittent. So reliability really, is the main potential hitch here. But with such a sensitive technology, this probably applies to any pick on the list. Based on both ANC performance and audio quality, the Audio-Technica ATH-ANC7B are deservedly one of the best budget active noise-canceling cans out there.
See the Audio-Technica ATH-ANC7B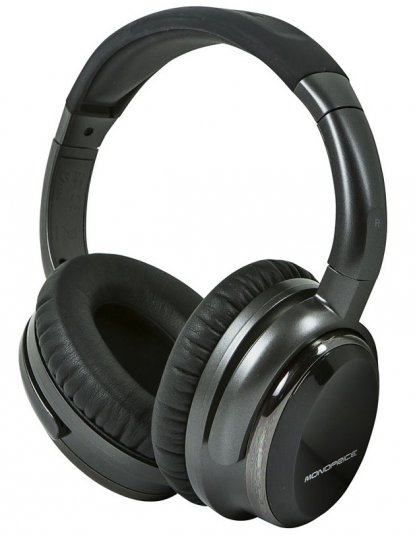 Wireless: No
Battery Life: 50 Hours
Weight: 6.3oz
What We Like: Light and functional, and a great budget pick.
What We Don't: Pretty dull, to be honest.
If you have less than $100, and all you want are a pair of noise-canceling headphones that will get the job done, then this cheap and cheerful pick from Monoprice will do you nicely. Like the much, much better KEF Space One, the power for the cancelation comes from a AAA battery, with the result that these have a huge battery life of nearly 50 hours – perfect for long trips.
Don't go into this expecting high end sound, and you'll be just fine. What you get is reasonable audio quality, build that is solid enough and robust enough to survive being knocked about in a bag for a while, and comfort that works over long periods. These would probably be a little bit higher on the list were it not for the fact that they look so unbelievably dull. It's something that Monoprice sort of known for – they produced some excellent headphones, like the game-changing Monolith M1060 planars, but they have a real problem with branding. As in, they don't have it. If that's not important to you, then you'll probably get a kick out of these.
See the Monoprice HiFi

Comparison Table:
*Batt. = Battery Life
Want Even More Master Switch? Sign Up For Our Weekly Newsletter!

Buying Advice:

How Does Noise-Canceling Work?
Noise cancelation - scientifically known as Active Noise Cancelation, or ANC - is based on a process called phase reversal. Stick with us, this gets good, we promise.
The active circuit within noise-canceling headphones incorporates tiny microphones 'monitoring' the surrounding ambient sounds. The mics feed the external sounds into a noise cancelation mini-speaker (present in the headphones cups), which plays these external sounds in real time, but with an inverted phase (direction) to that of the original sound.
The two ambient sounds - the real and the reversed (supplied by the ambient mics) are therefore identical but an opposite direction to each other, and by the laws of physics, like two ocean waves crashing into each, they cancel each-other out. Boom!
All the headphones on this list - and plenty of those on our list of the best wireless headphones - have ANC. The process results in a greatly reduced environment volume, and even complete silence. In most cases, not all external sounds can be kept out - active noise suppression is at its most effective when applied on low frequencies such as deep hums, long crowd chatter, rumble noise, etc. Constant, or sustained sounds are easier to tame with active noise reduction, while short, sudden clicks, bumps or snaps may not be 'put out' that easily. For higher frequencies in particular, conventional passive treatments (think good ear isolation) are still very effective for noise suppression.
What happens if you 'un-reverse' the direction of the canceled ambient noise? Well, you will suddenly be able to hear everything around and this process is often called 'ambience aware' mode - many headphones now feature a switch, allowing you to do exactly that - and that's really handy for those moments that you might actually need your ears.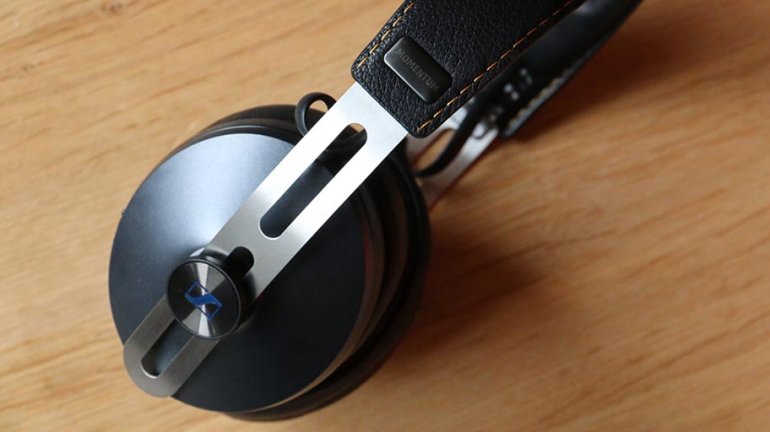 Noise Cancelation vs. Isolation
Headphones with noise-canceling tech actively work to reduce the noise coming in from around you. But what they do is different from isolation. Let's explain how.
While not all headphones have noice-canceling, all of them do have isolation, in 1° or another. When you put a pair of headphones on, or slot a pair of buds into your ears, you create a seal between your skin and the surface of the headphones. This seal can help reduce outside noise, which is why things sound a little bit muffled when you have a pair of headphones on. The better the seal, the better the headphones isolate your ears. Get it?
Over ear headphones, like the Sony WH-1000MX2, are much better at isolating from outside noise than on-ear headphones, as they create more of a seal. If you are shopping for a pair of noise-canceling headphones, it's probably best to avoid any ones that tout their isolation! Their tech isn't likely to be very good.

Noise-Canceling Headphones vs. Earbuds
We haven't included noise-canceling earbuds in this list, because we think over- and on-ear cans are better. BUT. That doesn't mean buds aren't worth considering, if you find wearing over-the-head cans uncomfortable, or you want something really light.
The obvious differences such as size and shape are important when choosing one type over the other as they may affect a particular hairstyle, or the wearing of hats, helmets, glasses and earrings. Wearing glasses or headgear may affect the comfort and sound quality of your headphones.
This can be a legit reason why you may be better off looking into the earbud option as opposed to over-ear headphones. If you were looking for noise-canceling headphones but hadn't considered earbuds until now, you might want to check out the B&O Play H3 which share much of the clever tech found in their H9 siblings (at number one on this list), or of course Bose's QuietControl 30 which are the in-ear equivalent of the Quite Comfort 35 II. Audio quality and cancelation performance are close to jaw-dropping, and are somewhat further aided by the natural acoustic noise insulation provided by in-ear bud design.
Of course earbuds come with drawbacks of their own. Audio performance might often exhibit a bit of a 'congested' vibe and then there's the comfort thing too. For instance the over-ear/in-ear attachment hooks securing a continuous firm earbud position can be often annoying and should be perhaps tested first.
Some people opt for headphones over earbuds because the latter hurt their ear canals, or constantly slip out of their ears - if you happen to have narrower ear canals, you may experience trebly playbacks, even with earbuds famed for great bass.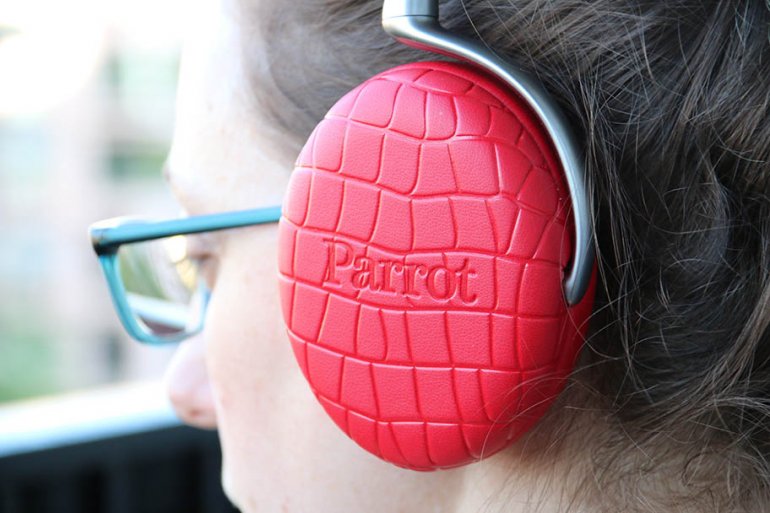 Audio Quality vs. Noise Cancelation
Many noise-canceling headphone owners like to just leave cancelation on - just for resting, taking a nap, chilling out or just daydream undisturbed by surroundings. The music doesn't even need to be on.
But let's talk about cancelation being on while we listen to music. There's an idea – largely a myth – that noise cancelation decreases the audio quality in all circumstances. That might have been true a few years ago, but it isn't true now. Models at the lower end of the market might still suffer from this, which you'll notice because there is a slight hiss or high-frequency noise when the cancelation is active, but models these days are so good that the cancelation tech really doesn't make a huge difference to the audio quality.
That being said: this is the kind of thing that you need to judge yourself. Audio performance is subjective, after all, so whatever headphones you go for, you should listen critically to make sure that they are right for you. This under the headphones in a quiet place, toggling the cancelation online off if you can. Pay attention to whether frequencies sound harsh, boomy, clouded or even distorted at any given time. Spin your favorite tracks that you already know by heart. Judging an audio performance is a natural thing - you don't need to be an expert to know if something sounds really good. Trust us, we know.
Wait - did we say that out loud? We take it back. We're experts. We have all the expertise. All the expertise are belong to us.

aptX Explained
aptX is something that, if your headphones are wireless, is really, really good to have.
All wireless headphones work via Bluetooth - a way of transmitting data that packages it up into a simple transmission that can be beamed between just about anything. Wireless headphones can receive this from anywhere, as long as they're paired, and there are various standards of Bluetooth transmission available. The current standard, at the time of writing, is 4.1 - 4.2 and even 5.0 exist, but aren't too widespread.
4.1 allows you to transmit sound at a good level of quality, but aptX kicks it into the stratosphere. aptX (and its less common cousin, atxHD) are a way of transmitting high-resolution, lossless audio, drastically improving your sound quality. The downside? Your transmission device (like your player, or your phone) have to be able to send aptX audio too.
If this interests you, the best aptX-equipped wireless cans on our list are the Bang & Olufsen Beoplay H9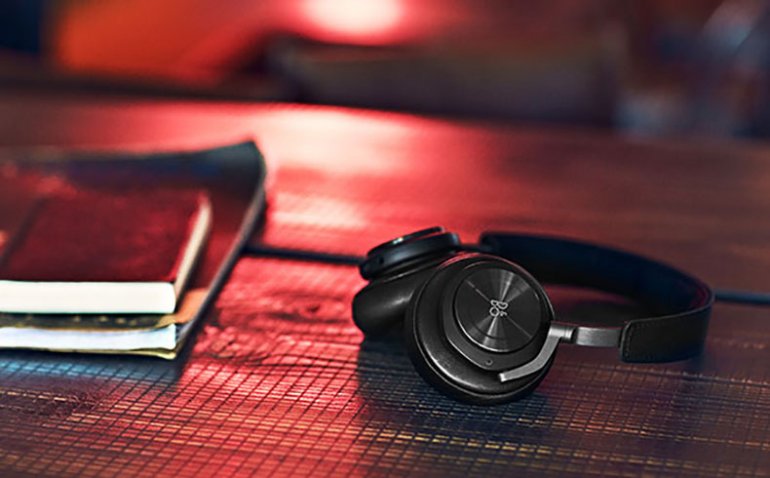 Weight Explained
This, really, can be summed up in a single sentence: heavier cans are harder to wear, but sound better.
Think about it. Headphones need power. Usually, they get their power from an external source, like a smartphone, or dedicated headphone amp. Noise-canceling headphones, however, have additional power requirements, because they need to drive the cancelation technology. That means they need to incorporate little power plants of their own.
Although it isn't a hard and fast rule, heavier power components generally mean better performance. The downside of this is that you happen to be wearing the thing those power components are attached to on your head. That means that heavier models can be a little bit uncomfortable to wear for long periods, despite offering excellent audio quality. Take the AKG N90Q at 1lb, compared to the not-nearly-as-good Philips Fidelio NC1, at 6.75oz.
The good news is that headphone manufacturers put a lot of time and effort into making the accounts comfortable to wear. In almost all cases, you shouldn't have too much of an issue, unless you have a particularly sensitive noggin.

Battery Life Explained
Since we're talking about power, dig this. Obviously, noise cancelation circuits need quite a bit of power to operate. That means a battery, of some description, and that means that any purchase of a pair of noise-canceling cans means taking battery life into consideration.
You got a couple of options here. You could maximise your battery life by going for a slightly antiquated technology – actual, replaceable batteries, as used by the KEF Space One and the Monoprice HiFi. Both of those headphones boast battery lives of up to 50 hours, which is absolutely terrific – if you don't mind keeping a stock of AAA batteries on hand.
Alternatively, you can settle for recharging the actual headphones themselves, in which case you will get slightly shorter battery life, but far more convenience. With the exception of the two models above, most of the headphones on our list function like this. The AKG N90Q has its own battery pack, but the AKG N90Q is weird, man.
Of course, there are ways to maximize your battery life. If your headphones are wireless – as many of these models are you can try and connect them directly to your player, to save on power. And if you're in a quiet environment, we suggest turning the cancelation off, if possible. Thank us later.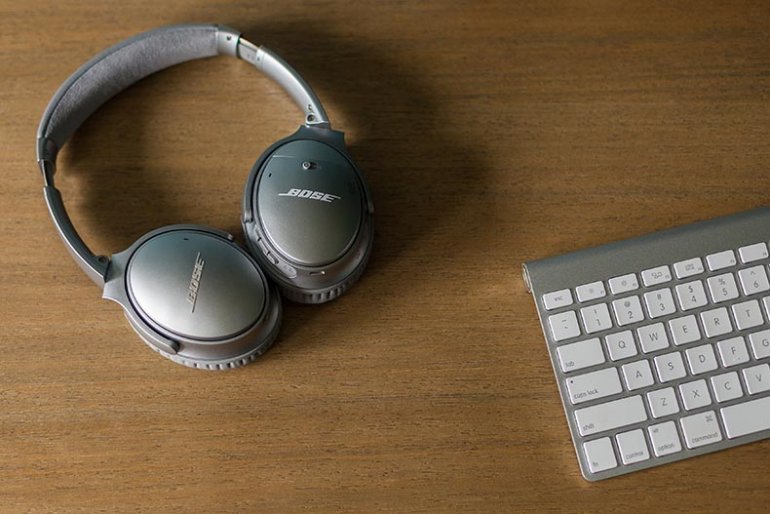 Driver Size Explained
Let's disabuse a notion now: bigger drivers do not mean increased bass.
We don't know where this idea came from, but it sure as hell wasn't us. A bigger driver – which, as you probably know, is the thin disc of charged material inside the headphone housing that actually turns an electrical signal into soundwaves which we can hear – isn't going to give you better low end. That's just not how things work.
What it might give you is slightly more detail in your sound. Bigger drivers tend to be able to handle a little bit more than smaller ones, and as such, tend not to need to move quite as much to produce the sounds they do. What that means is that a larger driver can be an indicator of better sound quality – but there's a lot more that goes into it.
Without exception, the driver sizes of noise-canceling headphones on our list are 40mm in diameter. We don't know why manufacturers don't try for larger models – probably because larger models aren't especially portable!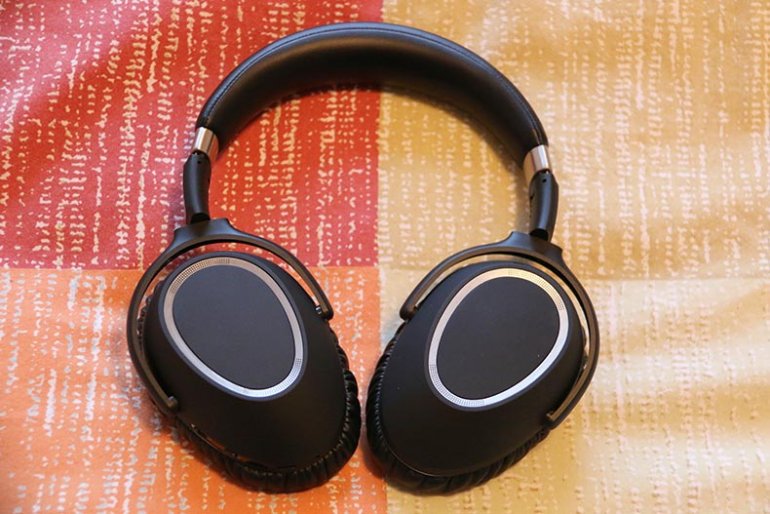 Headphone Designs Explained
Most noise-canceling headphones are of the over-ear variety - the large 'classic' headphone design, also known by their Latin name, circumaural. Just think about the big comfy ones that cover your entire ear - circum means around, supra means on top, and aural means of sound. It's a term we don't really like, but it's common enough that it's worth a mention.
Rarely, noise-canceling headphones can also be of the supra-aural type (on-ear), which tends to be smaller and lighter than circumaural headphones, resulting in less outside noise isolation. Supra-aural headphones can at times also lead to discomfort due to the pressure on the ear as compared to circumaural headphones that sit around the ear.
Both over- and on-ear headphones can be further differentiated by the type of earcups. The most popular design or type is closed-back - where the cups are closed-off (or sealed) on the outside, containing and directing the sound entirely towards the ears. Virtually all noise-canceling sets are closed-back, as this type is usually very good at isolating ambient noise as well naturally produce stronger and more defined bass than other types.
Open-back headphones (designed by Sennheiser in 1968 no less) have the back of the earcups open - they 'leak' sound out and also let some ambient sounds into the ear. This results in a more natural source or speaker-like sound and wider, more spacious "soundstage" as well as added perception of distance and depth. Open backs are never used for noise-canceling - for obvious reasons.
Back To Our Noise-Canceling Headphone Picks Back To Our Comparison Table