Wireless headphones rock. It's been a long time since the days where wired headphones could claim superiority - the sound quality, useability and style of wireless cans have more than caught up, and is giving plenty of old-school headphones a run for their money. So whether you rock a big over-ear pair, or prefer to move with a slinky pair of wireless buds, there's something for you out there. And in this list, we've put together the absolute best wireless headphones available right now. Time to cut the cord...
   
How We Choose:
What we've aimed to nail down when choosing the current best wireless headphones on the market is the golden formula of top components and build, audiophile-grade performance, glitch-free wireless streaming, continuous playback time on a single charge and, of course, aesthetics and presentation. Each pick here represents the best in class for its price - while most of the top cans are a little pricey, we definitely haven't let the expensive models dominate.
We used to have a separate noise-canceling list, but we've decided to combine it with this one. That means that where a pair of headphones has noise-canceling, we've stated it, and commented on how good it is. At the time of our latest update (check under the big photo at the top), all prices were correct - and if you disagree with us, or think we've missed a pick, feel free to fight us (nicely) in the comments! 
 
Our Wireless Headphone Picks: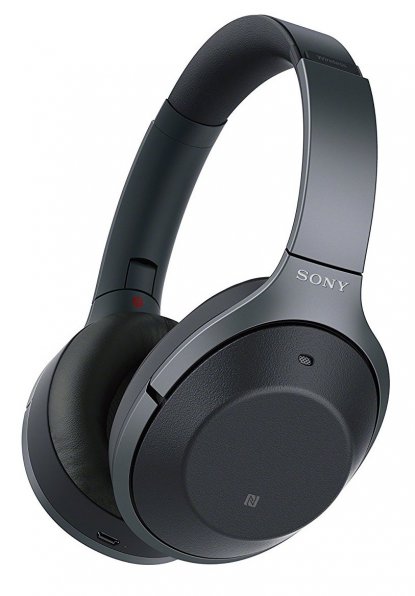 Battery Life: 30 Hours
Noise-Canceling: Yes 
aptX Bluetooth: Yes
What We Like: Excellent cancelation matched with good audio quality, superb battery life.
What We Don't: Not a whole hell of a lot.
There's a very good reason why these cans have so many fans. Sony's update on the MDR1000X drops in some outstanding noise-canceling tech, matched with a superb battery life – nearly thirty hours, at a moderate volume – as well as some genuinely brilliant sound. The combination of great audio fidelity and solid cancelation is actually quite rare, and that's why we think these pair of headphones are so special. They are, unquestionably, our number one choice - not just because of their sound, battery and cancelation tech, but because of their attractive price. You could easily stick another couple of hundred on here, and most people wouldn't bat an eye.
They match up well with the Bose Quietcomfort 35 II, below. That particular model offers better noise cancelation – something that Bose are known for – and we'd be crazy to suggest that Sony beat them on that score. But we think these headphones have much better overall sound quality. If noise-canceling is what is important to you, then you should go for the Bose. However, if you want a more balanced experience, then try out the Sony. Either way, you're likely to find yourself with a very good pair of headphones. 
See the Sony WH-1000XM2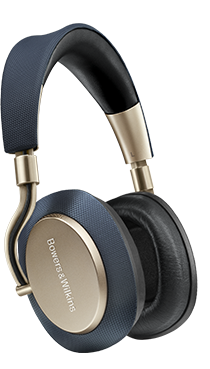 Battery Life: 18 Hours
Noise-Canceling: Yes 
aptX Bluetooth: Yes
What We Like: Terrific user experience, excellent sound quality.
What We Don't: Design feels a little unfinished.
The Bowers & Wilkins P7 was already one of the best wireless headphones available; the PX took everything that made it good, and supercharged it, making it an absolutely essential pair of headphones that we think rank as among the best available.
It's not just the incredible sound, which retains what made the P7 so special. It's how intuitive and fun they are to use. While other headphones might pause the music if you pull them off and hang around your neck, the PX will do so if you simply pull one cup away from your ear – a feature that you don't know how much you need until you actually try it. They have a very respectable battery life, even with the noise-canceling turned on, and although there are a couple strange design issues – such as an exposed wire underneath the lower part of the headband – they remain among our favorite headphones, and a pair that we highly recommend. It's also worth noting that they come with a fantastic app, that allows you to adjust your noise-canceling modes. We prefer the Sony - just - but it's a very close-run thing.
See the Bowers & Wilkins PX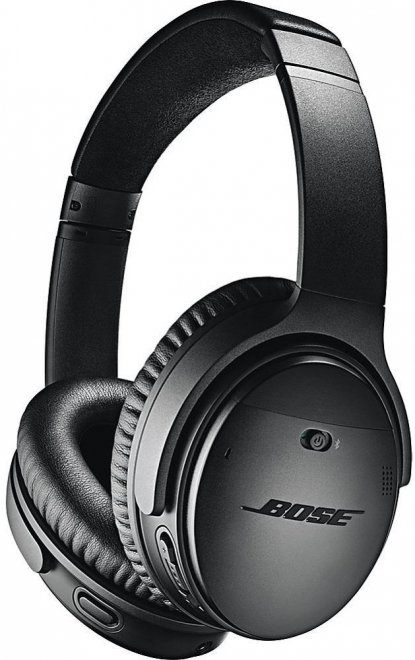 Battery Life: 20 Hours
Noise-Canceling: Yes 
aptX Bluetooth: No
What We Like: Best cancelation around.
What We Don't: Doesn't do quite enough to improve on the first version, still no aptX.
Most roundups on other websites put this model at number one. That's because most other websites are silly. While we think this is a great pair of headphones, there's no way it's getting the number one spot from the Sony. Not a chance in hell.
That isn't to say they aren't top five. The noise cancelation, for one thing, is still arguably the best on the market. If that's your number one concern, you should probably choose these. But one of the reasons these don't make the top spot, as good as they are, is that they simply don't do enough to improve on the first version. Design, build, sound… All exactly the same. The biggest addition is the addition of Google Home Assistant. Really, that's it. If that's important to you, then by all means, go for it: you'll love these. If not, and you still want to experience the cancelation, you can buy the first version for around $20 less...Read our in-depth review
See the Bose Quietcomfort 35 II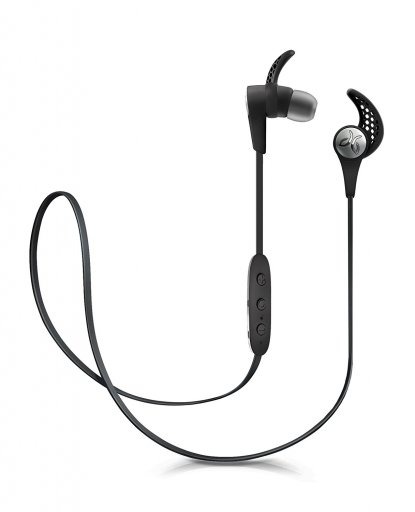 Battery Life: 8 Hours
Noise-Canceling: No
aptX Bluetooth: No
What We Like: Good sound, genuine improvement on the X2.
What We Don't: Lose the charging gizmo? You're outta luck!
Jaybird recently put out a new model, the Run, which is true wireless - in other words, without a cord connecting the two buds. It's not very good, with an experience marred by connection issues. This though? This is fantastic. The third version of the X series earbuds brings along some genuine improvements to the X2: it's less bulky, for one, and a battery redesign means longer playtime. They also deliver everything we liked about this series, including very good sound with surprisingly deep bass. Most wireless earbuds tend to be geared towards use in sport and workouts, and these are no exception.
They do have one slight annoyance, which is the (included) charging accessory that you need to attach the headphones to when connecting them to a USB port. The design rationale is solid – it prevents the headphones having a port that can be clogged with sweat and dirt – but it does mean that if you lose the gizmo, you need to buy another one before you can charge your headphones again. All the same, this is a minor thing. 
See the Jaybird X3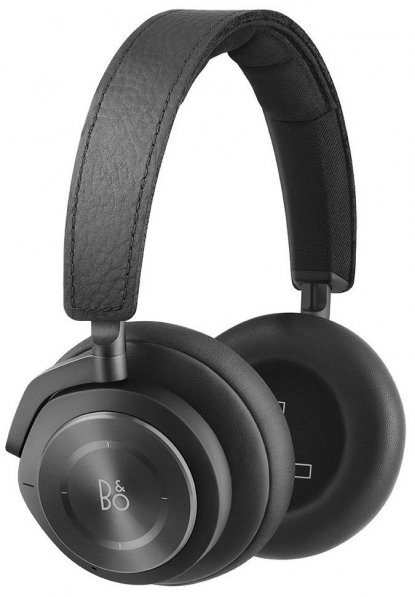 Battery Life: 18 Hours
Noise-Canceling: Yes
aptX Bluetooth: No
What We Like: Look cool and made of nice materials, decent battery life, multiple connection options.
What We Don't: No aptX, distorted treble when using Transparency Mode.
The Bang & Olufsen Beoplay H9is, much like their previous models, are some of the best-looking headphones on our list. They're made of aluminum and cowhide leather, which makes them not only comfortable, but attractive as hell. They also have touchpad control on the ear cup, which is becoming more and more common, and they feature an active noise-cancelation setting called Transparency Mode.
The bass is solid, not overemphasized or underwhelming, and the midrange presents the music in a realistic way. Where the Beoplay H9is fall short is in the vocals, and higher frequencies. The treble can sound harsh, and even tends to distort if active noise-cancelation (that Transparency Mode again) is turned on. The H9is do come with their own app, in which you can adjust your tonal and spatial settings - we'll let you be the judge on whether it makes a huge difference or not. Another downfall of the Beoplay H9is is the lack of aptX Bluetooth, which was a key feature in the Beoplay H9; why B&O decided to chuck this option is beyond us.
See the Bang & Olufsen Beoplay H9i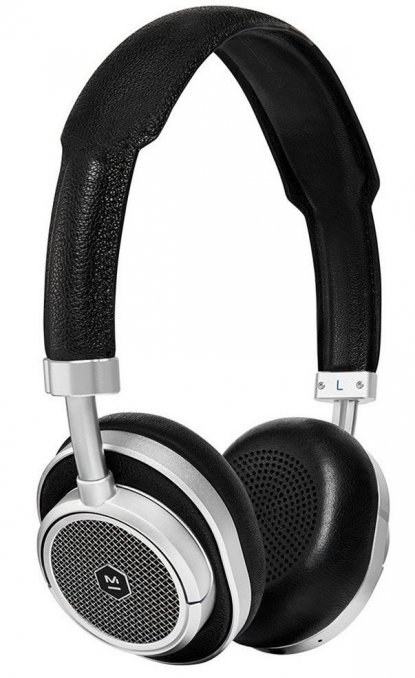 Battery Life: 15 Hours
Noise-Canceling: No
aptX Bluetooth: Yes
What We Like: Killer sound, luxurious design, excellent accessories.
What We Don't: Looks are slightly deceptive.
We adore the MW50s, but on balance, the PX has them beat - the tech on the latter is too good, and the sound quality just edges New York's finest. However, that doesn't mean the MW50s are no longer worth buying. They are probably the most luxurious pair of wireless headphones available, with superlative design, as well as a fantastic canvas carry-case to tote them around him. They work beautifully, and along with full aptX functionality, offer some truly amazing sound. It's not going to trouble a big open-back pair of planars, but the way the MW50s treat the vocals has to be heard to be believed.
That being said: it's an easy mistake to make (and we made it) that these are indeed open-back. The grille design makes it easy to be misled. Master & Dynamic confirmed to us that these are closed-back headphones, and anybody buying them needs to be aware of that. All the same, you should absolutely look at buying them. They are, for our money, easily the best pair of wireless headphones currently available. And given how crowded the market is, that's quite an accolade...Read our in-depth review
See the Master & Dynamic MW50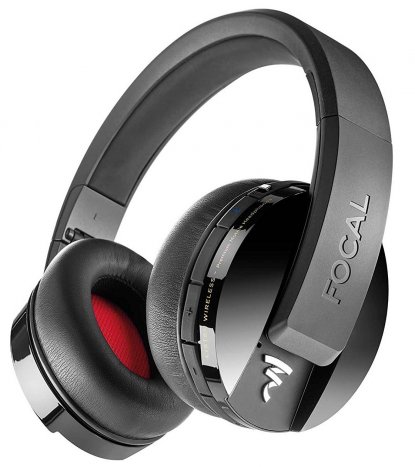 Battery Life: 20 Hours
Noise-Canceling: No
aptX Bluetooth: No
What We Like: Focal's sound is always terrific.
What We Don't: Slightly clumsy controls.
Focal are making a major push into the headphone market of late. We recently named their ultra high-end Utopia headphones as the best on the planet, but they aren't just focusing on the elite market. They've also developed a pair of wireless over-ears, and we can confirm – after spending a month with these – that they did a superb job. We still prefer the Sony headphones, above, which are just a little bit more fun, but these are an excellent alternative.
The French company have really nailed the sound, which is crisp and precise. While the rubbery controls on one side of the housing are a little bit clumsy, this is probably the only negative aspect about these cans. They may not have aptX, but they make up for it with excellent battery life, good call quality, superb portability, and that wonderful sound. Think this company is going to dominate the headphone market for quite a while, and you should pick up these cans to find out why...Read our in-depth review
See the Focal Listen Wireless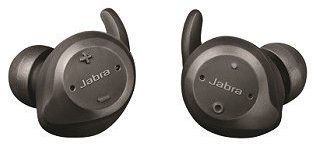 Battery Life: 13.5 Hours (When combined with charging case)
Noise-Canceling: Yes
aptX Bluetooth: No
What We Like: Waterproof.
What We Don't: A little bulky, expensive for what you get.
The Jabra Elite Sport wireless earbuds are everything the Apple AirPods aren't, and more. They are specifically designed to withstand physical activity, meaning they can handle quite a bit of strain. They're durable and waterproof (up to three feet for thirty minutes) which means you can sweat all over them, take a shallow dunk in the pool, or even wear them in shower. Why would you? We don't know. But now you have the option. And it does mean there's no need to panic if you get tossed in the lake this summer. That, plus some clever noise-canceling, and ambient filtering during calls, make these a winner.
The battery life on these earbuds varies, and depends on what you're doing with them. Including the two charges stored in the case, some listeners have gotten anywhere from nine to thirteen hours: don't plan on these lasting a multi-day hike. But it's not all bad: possibly the best feature of the Elite Sports is the app they come with. Jabra's app has everything a modern exercise fan could want, from heart rate monitors to guided workouts. As for sound quality, the Elite Sports have a solid, punchy bass, but the midrange is a little uninspired, and the treble lacks that sparkle we'd like to hear in some of our favorite tracks. The soundstage is decent for earbuds, but only if you get that perfect fit. Be sure to try out the multitude of eartips that come with the Elite Sports until you find the right one.
See the Jabra Elite Sport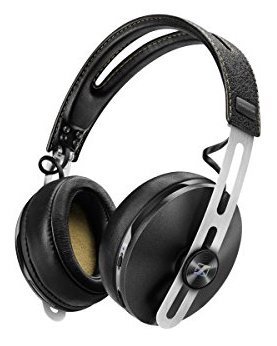 Battery Life: 22 Hours
Noise-Canceling: Yes
aptX Bluetooth: Yes
What We Like: Looks, sound, range, foldability.
What We Don't: Quite pricey, and they're a little old now.
The HD1 - previously known as the Momentum Wireless, for reasons too utterly boring to go into here - are superb. The multi-function controls are easily accessed from the rim edge of the earcups, which also house not one but several miniature mics - two for hands free calling (when paired with your smartphone) and a further four for the built in NoiseGard active noise-cancelation circuit. Interestingly, after being auditioned in a passive mode and then switched to an active mode, especially with the NoiseGard (ANC) circuit on, the sound character changes quite substantially - for the better. In its intended mode - wireless Bluetooth - the audio is rich and uninterrupted, thanks to the Bluetooth version 4.0, and the aptX helps enormously - whether you use the HD1s for music, movie soundtracks or for playing games.
As with many cans in this price range, the included accessories are top notch and we like the elegant carry case - perfect for longevity, since this is a foldable pair. The MW50s have a better carry case, true, but we still like the one from Sennheiser. They are quite old now, hence their low position on the list, but we still really like them...Read our in-depth review of the Momentum Wireless - same cans, different name.
See the Sennheiser HD1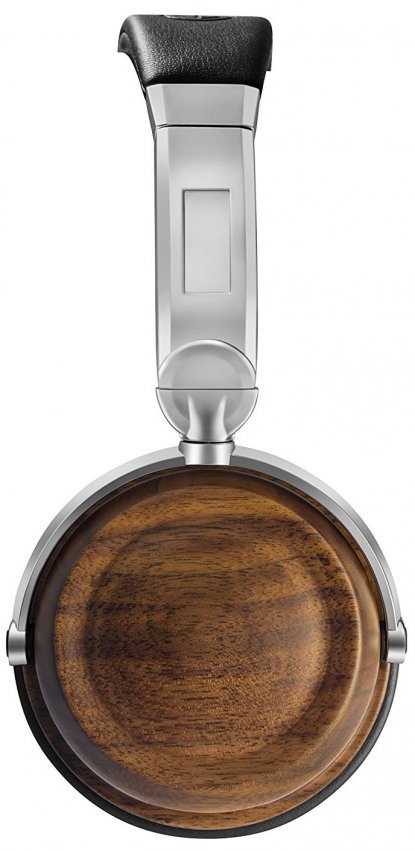 Battery Life: 20 Hours
Noise-Canceling: No
aptX Bluetooth: No
What We Like: Personalised hearing controls.
What We Don't: Vocals aren't amazing.
The last time we updated this list, these were ranked in the middle. We had a chance to listen to them again, and we think we did them a disservice. They aren't going to beat the Bowers & Wilkins or the Master & Dynamic, but they really are very good - although we do think the H3, when it appears, could do with some work on the vocals.
EVEN are relatively new to the wireless market, and their Earprint H2s do something we wish other headphones would. They allow you to calibrate your audio with a short hearing test, meaning the headphones are personalised to your ears. It's a nifty and useful little tool, and it helps that it comes in a very, very sleek pair of headphones. We're always suckers for wood effect on our cans, and that's definitely a part of why we like these. Plus, you get a great carry case, twenty hours of battery life, and a fun and unique pair of headphones that are different from most of what's on the market right now. We can't wait to see what EVEN do next.
See the EVEN Earprint H2 Wireless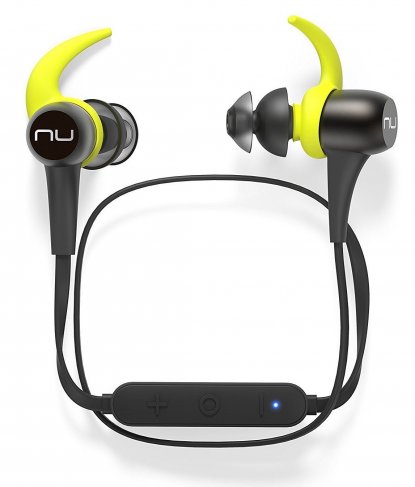 Battery Life: 8.5 Hours
Noise-Canceling: No
aptX Bluetooth: Yes
What We Like: Sound and design that gets the basics right.
What We Don't: Sound quality doesn't beat the Jaybirds.
$69? For a pair of buds this good? Get outta here. The BE Sport3 are truly excellent - as long as you can look past the eyeball-searing colors, of course. They pull double duty as a solid pair of gym buds, and ones that you can use everyday, and that versatility is a big plus in our book. It must be said that we do prefer the Jaybirds, which we think have better sound quality - although these have slightly better battery life.
They are aptX-capable, sweat resistant, and offers sound that really delivers. More importantly, their design shows quite a lot of thought, with simple controls and a range of included buds that allows you to get the exact fit you want. They aren't the most exciting model on this list, and definitely won't be for everyone, but in terms of wireless functionality, they really do work well. We liked these immensely...Read our in-depth review
See the Optoma Nuforce BE Sport3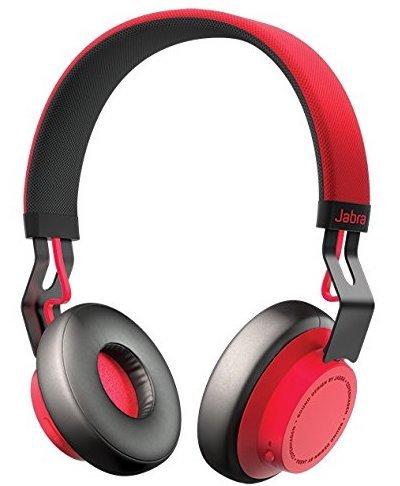 Battery Life: 8 Hours 
Noise-Canceling: No
aptX Bluetooth: No
What We Like: Virtually infallible Bluetooth signal, good sound for the price.
What We Don't: Not foldable, slightly cheap construction, only eight hours of battery.
We previously included Jabra's Revo on this list, but we think it's high time we replace it with something a little more robust. Enter the Move Wireless, a basic pair of headphones for a good price that offers a couple of killer features. Chief among these is the sound, which is comparable to models costing quite a bit more, as well as its terrific Bluetooth signal. While there's no aptX, the Bluetooth 4.0 never dropped out while we were using them. Not once. Huzzah!
There are some downsides. The cheap construction, and the fact that you can't fold them up, earmarks them as budget cans. Worse: they have a limited battery life, only clocking in at eight hours on moderate volume. But as a pair of budget wireless cans, and with frequent price drops on Amazon, there's no reason not to check these out.
See the Jabra Move Wireless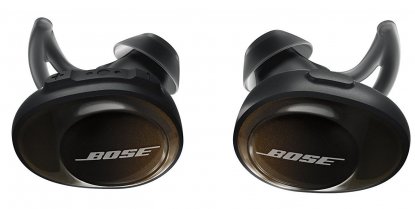 Battery Life: 15 Hours (When combined with charging case)
Noise-Canceling: No
aptX Bluetooth: No
What We Like: Awesome sound quality, great connectivity.
What We Don't: No noise cancelation or aptX Bluetooth.
The Bose SoundSport Frees might not be the prettiest buds on the market, but they certainly rank well on our list of wireless earbuds based on their sound quality. Out of all the earbuds we have listed here, the SoundSport Frees are by far the best for listening purposes. They have a wide, open soundstage, punchy but not overpowering bass with no distortion, a crisp and clear midrange, and great volume. They're also loud enough that you'll never find yourself cranking them to full. The only complaint we have with the sound is lack of clarity in the highs, but everything else is spot-on.
The SoundSport Frees aren't waterproof like the Dash or the Elite Sport, but they are water resistant, and do have considerably better features. And the connectivity on these is great: some reviewers were able to walk up to seventy feet away from their cell phones without any issues. The battery also lasts a full four hours, and the touch controls work accurately. The SoundSport Frees are comfortable and fit well in the ear, without sitting too far in the ear canal - though this does cause them to stick out a bit. They have rubber grips on the side, along with the controls, and super soft eartips. Because they aren't completely secured in the ear canal, there can be some sound leakage at higher volumes, but we haven't had any complaints about them falling out during physical activity, and the microphone isolation is great. There's also a Find My Buds feature, that lets you locate your earbuds in the event that they do go missing. All in all, we'd give Bose a big thumbs up.
See the Bose Soundsport Free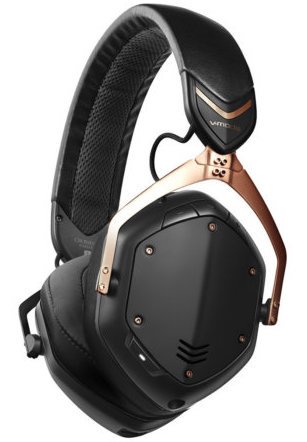 Battery Life: 12 Hours
Noise-Canceling: No
aptX Bluetooth: Yes 
What We Like: Supremely fancy design.
What We Don't: Want aptX? hope you like Rose Gold...
V-Moda really, really want you to believe that these are a premium pair of headphones, custom built by Italian craftsmen. Yeah…not so much. Don't get us wrong: we enjoyed using them immensely, and they are definitely worth the asking price. But subtle these aren't. They're a major improvement on the original Crossfade, being far more comfortable and versatile (as well as finally being foldable) but they're definitely an acquired taste.
For starters, the sound – while it manages to avoid the overcooked bass of models like the Marshall Major II – is still heavily biased towards the lower end, and definitely isn't what you'd call reference grade. Nothing wrong with that – we like pumping up our music, too, when we're in the mood – but you do need to be aware of this before you buy. Secondly, the design is definitely not going to appeal to everyone. It's blingy, and fancy and fabulous - especially in Rose Gold, which is the color you'll need to buy if you want aptX Bluetooth - and while we do love it, it's not going to appeal to everyone...Read our in-depth review
See the V-Moda Crossfade 2 Wireless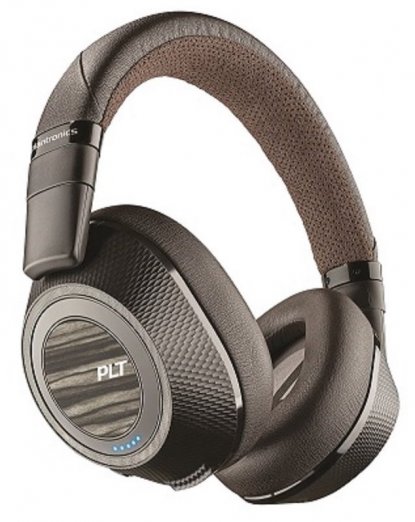 Battery Life: 24 Hours
Noise-Canceling: Yes
aptX Bluetooth: Yes 
What We Like: The looks, the spec, the sound.
What We Don't: Cancelation could be better.
For those unfamiliar with the company, Plantronics have been really gaining momentum and public awareness due to their incredible value-for-money. This doesn't mean that their stuff is cheap - what they are really trying to do is pack the best of the current tech for truly competitive prices. They've done exactly that with this BackBeat PRO 2s, which promise both contemporary sonics as well as leading class cancelation.
Build quality is good - they look fantastic, and feel solid. As for audio performance, the cans have slightly enhanced tops and even more enhanced bass, which may get a bit wooly at times, but it's far from upsetting or fatiguing. The battery also lasts 24 hours - generally excellent. We have to admit that it isn't really up there with Bose's level of dead quiet; opting for a QuietComfort 35 II over a BackBeat Pro 2 would be a good idea for most people. Still, a viable alternative.
See the Plantronic Backbeat PRO 2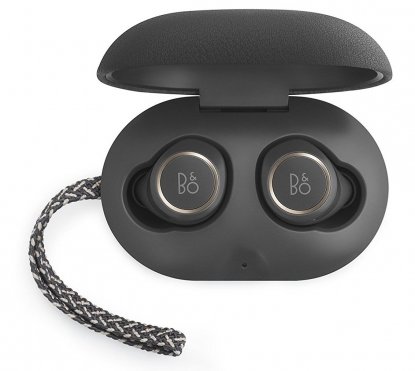 Battery Life: 12 Hours (When combined with charging case)
Noise-Canceling: No, but offers Transparency Mode through app
aptX Bluetooth: No
What We Like: Similar aesthetics and features to the B&O H9i, low profile, stellar connectivity.
What We Don't: Not the best microphone, middling sound quality.
No, the Beoplay E8s aren't the best wireless earbuds on the market, but they are pretty damn good, and offer similar features to the B&O H9i headphones, above. The E8s have similar tap controls, passive noise-canceling through Transparency Mode, and the same style of their over-ear brothers - their charging case is even made of leather. They're comfortable, too, sitting in the ear nicely, and are much more attractive than the SoundSport Frees - sorry, Bose. They have the lowest profile out of most of the earbuds here, making them a lot friendlier for daily use. Like the other buds, they are compatible with phone calls, and offer a built-in microphone - it might not be as good at the SoundSport's mic, but we'll let Bose take the win on that one. During testing, the battery life of the E8s was accurate at four hours, plus the additional eight hours with the charging case. They also have fantastic connectivity, and can pair with your phone through walls - unlike The Dash.
Sound quality wise, the midrange is bouncy and vocals sound good. They are slightly bassy, but replicate sounds accurately. Sadly, they do tend to struggle in the highs - adding a bit of a boost in some unpleasant frequencies - and they aren't that colorful. But they get the job done, and are still enjoyable to use. Their sound might not be as good as Bose, but they are more attractive - we'll let you decide which sacrifices you're willing to make.
See the B&O Beoplay E8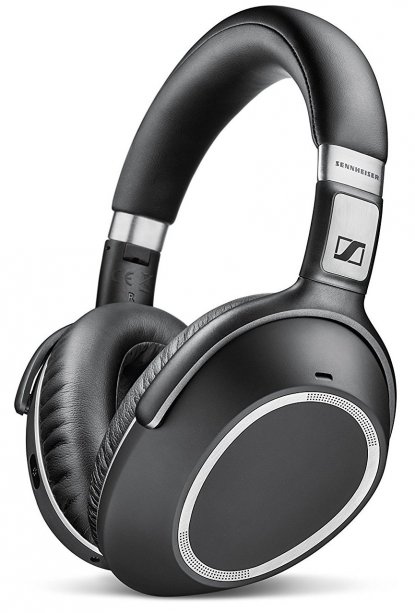 Battery Life: 15 Hours
Noise-Canceling: Yes
aptX Bluetooth: No
What We Like: Good sound, intelligent functionality.
What We Don't: Fiddly buttons.
We have rarely felt so conflicted about a pair of headphones. On the one hand, the PXC 550s offer terrific sound quality that can hang with the best. They also deliver some excellent functionality, including a clever feature where you simply have to click the cups ninety degrees to turn them on, making them among the easiest headphones to just grab and go. The noise-canceling is good, too. There's a reason - or several - why these headphones have dominated so many Best Of lists, and have won so many fans.
But there are certainly some issues. Chief among these are the fiddly controls and annoying buttons that make initial setup a bit trying. We also, when we tested it, encountered some issues with Bluetooth dropouts. This meant that, more often than not, using them was a slightly frustrating experience. To be clear: we still believe they deserve a place on this list, as they have plenty of good selling points. But they're in the bottom half for a reason, and just can't compete with the sound quality or features of something like the Focal Listen Wireless, which has a similar price after this model received a drop...Read our in-depth review
See the Sennheiser PXC 550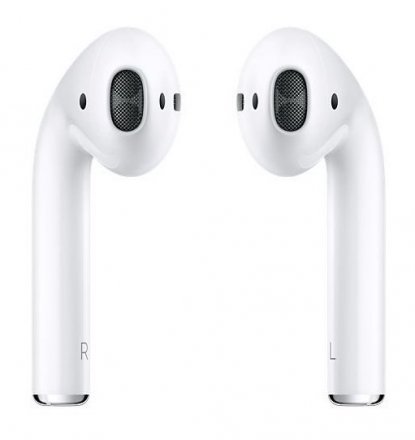 Battery Life: 25 Hours (When combined with charging case)
Noise-Canceling: No
aptX Bluetooth: No
What We Like: Super light, decent battery life.
What We Don't: Not the best sound quality, expensive for what you get, slightly overrated.
Lightest, brightest, and last on our list - the infamous Apple Airpods. These made our list because, while they may be lacking in hi-fi sound quality, they impress with their connectivity, battery life, and overall style. Like most Apple products, the AirPods are a bit pricey at over $200 - especially compared to some of the higher quality earbuds, like the Bose SoundSport Frees, which have undeniably better sound. But we still can't seem to resist the urge to buy them (they're trendy and match the rest of our Apple stuff...) As audio reviewers, we wanted to hate these - we really did. But we just can't.
Like we mentioned before, the AirPods don't have spectacular sound quality, but they are alright for daily listening. They certainly don't dazzle enough to compete with the sound of the B&Ws, B&Os, or even Bose on this list, but we don't actually have any major complaints. The AirPods have a bright sound signature, and can handle a decent range of frequencies. They can't drive the lows of some bass tracks, but they can keep up with most vocal-centric music, which is their main audio highlight. The AirPods' daily usefulness is the real selling point here. They have great battery life, with roughly twenty-four hours of playback included with the charging case. They're also comfortable and fit well in the ear canal - many listeners actually sleep with them in (good luck finding them in the morning). They aren't ugly or intrusive, and have a low profile, making them a decent pick for physical activity or daily wear. While we wouldn't recommend them to our audio geek friends - and probably won't admit that we kind of like them - we also can't deny the fact that they deserve to be in this roundup...Read our in-depth review
See the Apple Airpods
 
Comparison Table:
*Batt. = Battery Life
**Canc. = Noise-Cancelation
Want Even More Master Switch? Sign Up For Our Weekly Newsletter!
Buying Advice:
Wireless vs. Wired Headphones
It's worth talking about the advantages and disadvantages of wireless headphones, and how they compare to their wired brethren.
The immediately obvious advantage of wireless headphones is the sense of physical liberation - great for sports or activities, or wearing under clothing which would otherwise make things difficult, like a hooded ski jacket. By no longer being limited by a wire, you can move around - normally up to thirty feet, in some cases much more -  and still enjoy your music. 
The first limitation - because yes, there's more than one - is the battery life. All wireless headphones require power to function (again: obviously!) and have built-in rechargeable batteries. The cans' price and quality often determine longevity of playback on a single charge and this can vary enormously - from a few hours to up to a day of continuous music playing, and many more in a dormant standby mode. 
The second - and this is where wired cans really shoot to the front - is the audio quality. Put simply, wired cans generally sound better than wireless. This is a general rule, not a given - we'd put a pair of Bowers & Wilkins PX up against any wired pair in the sub-$1,000 range, anyday - but it still holds true in most cases. That's because the audio performance of regular wired headphones is often a result of their own audio characteristics (speaker driver performance) and those of the music player's internal circuitry - its built-in amplifier and preamplifier. Digital audio is converted to pure analog sound at the player's end, and is then sent through an analog cable to the headphone drivers. A fairly simple signal path, no?
But wireless cans are different. They bypass the digital-to-analogue converters (DACs) of your source player, as well as any external amps, and do it themselves, right next to your eardrums. For sound to reach a pair of wireless headphones, it has to be sent digitally - rather than as an analog signal which we could pick up with our ears, and which would normally come down a cord. So, the headphones themselves have to convert the audio from digital 1s and 0s to analog sound.
That can be an issue for a couple of reasons: not just because the chips in the headphones aren't usually as good a quality as those found in external tech, but also because of the nature of Bluetooth audio itself. Bluetooth is, by design, a compressed format. It has to cut down the amount of data being sent, shaving off nonessential bits, in order to get the audio effectively and quickly to the headphones without glitching or buffering. That means a lower-resolution version of your audio reaching the headphones' drivers.
The good news is that many headphones on this list are so good, and tech has come so far, that they still sound fantastic. Especially if things like aptX come into play. We explain below.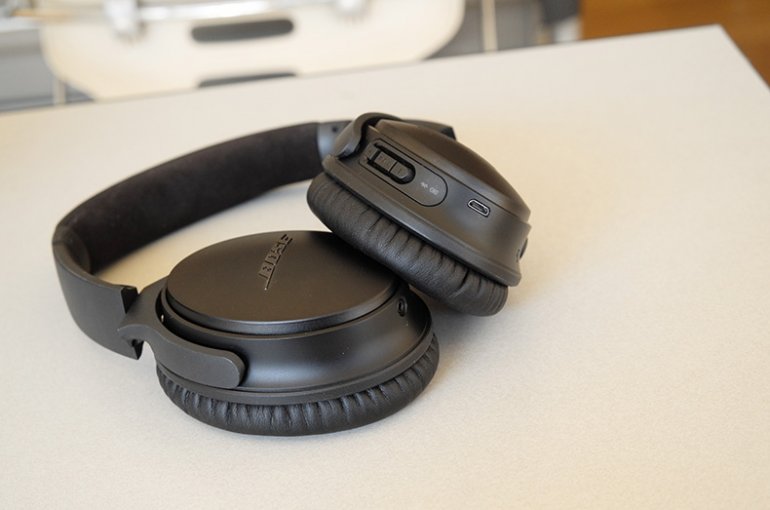 Wireless vs True Wireless
Because why not confuse people with a marketing term?
Boy, we hate this. The term True Wireless is needlessly confusing, and deeply annoying. It's not that the thing it describes doesn't need to be differentiated; it's just that it sounds so pretentious.
It's a term that refers to earbuds (in-ear headphones). All the earbuds on our list are wireless, in that they are not connected to their playback source. But some are further designated (by whichever ridiculous industry body decides these things) as True Wireless. That means that in addition to not being physically connected to their playback source, the individual buds are not connected to each other. A master bud transmits the Bluetooth signal to the secondary bud, bouncing it across.
As an example: the Jaybird X3 are wireless, and the B&O Beoplay E8 are True Wireless.
True Wireless buds usually come with a charging case, and in many cases, this can hold power itself - meaning if you run out while on the go, you can just stick the buds in the case for a bit. True Wireless buds are certainly convenient, but on the downside, it's just another thing to potentially lose. Say what you will about traditional headphones, it's not often you hear people complaining about losing one side...
Wireless Headphones Battery Life
No, it isn't just a simple as a pair of headphones lasting for the exact amount of hours that the manufacturer specifies. That would be very useful, but sadly, it often is untrue.
This isn't because the manufacturers are duplicitous. It's just that they use various tricks to get the most out of their official headphone battery life, so they can use it in their marketing, and advertise how many hours the headphones will run for. It's worth taking every battery life figure you see with a grain of salt. Here's why.
To get their battery life figures, what manufacturers do is typically run the headphones in ideal conditions. They will run them at anywhere between 50-70% of maximum volume – lower volume means less power means extended battery life – and they will almost certainly do this in thermal conditions that help the battery last longer. What that means is that if the manufacturer says you will get twenty hours of battery life out of something, you won't be able to unless you replicate those conditions. Which, because we all play our headphones at different volumes and in different conditions, is unlikely.
The good news: normally, the variance is between half an hour and an hour from the stated figure, and even though you aren't likely to get as much battery life as advertised, you should still get more than enough. For reference, the headphones that perform the best on this list, in terms of battery life, are the Sony WH-1000XM2. They offer a whopping thirty hours of battery life, and they get pretty close to that.
Not happy with your battery life? There are a few things you can do to improve it. If possible, turn off noise-cancelation, and if you're going to be in one position for a while – such as in an aeroplane seat or at your desk – you should make sure to use the wired option, if your headphones have one, which will mean that the internal battery doesn't have to be drained.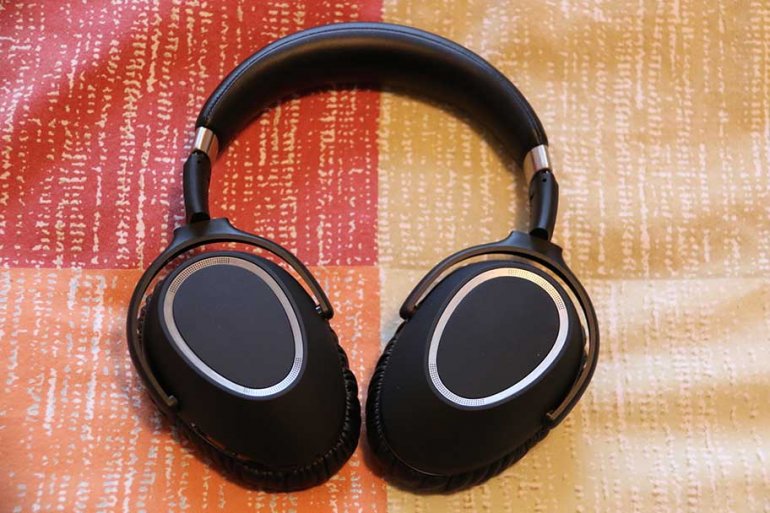 Noise Cancelation Explained
Noise cancelation - scientifically known as Active Noise Cancelation, or ANC, but which we'll continue to call noise cancelation, because why not? - is based on a process called phase reversal. Stick with us, this gets good, we promise.
The active circuit within noise-canceling headphones incorporates tiny microphones 'monitoring' the surrounding ambient sounds. The mics feed the external sounds into a noise cancelation mini-speaker (present in the headphones cups), which plays these external sounds in real time, but with an inverted phase (direction) to that of the original sound.
The two ambient sounds - the real and the reversed (supplied by the ambient mics) are therefore identical but an opposite direction to each other, and by the laws of physics, like two ocean waves crashing into each, they cancel each-other out. Boom!
The process results in a greatly reduced environment volume, and even complete silence. In most cases, not all external sounds can be kept out - active noise suppression is at its most effective when applied on low frequencies such as deep hums, long crowd chatter, rumble noise, etc. Constant, or sustained sounds are easier to tame with active noise reduction, while short, sudden clicks, bumps or snaps may not be 'put out' that easily. For higher frequencies in particular, conventional passive treatments (think good ear isolation) are still very effective for noise suppression. 
What happens if you 'un-reverse' the direction of the canceled ambient noise? You'll suddenly be able to hear everything around and this process is often called 'ambience aware' mode - many headphones now feature a switch, allowing you to do exactly that. Handy for those moments that you might actually need your ears. The best noise-canceling headphones on our list, by the way, are the Bose Quietcomfort 35 II. Unquestionably.
Headphones with noise-canceling tech actively work to reduce the noise coming in from around you, as we've described. But what they do is different from isolation, which is another term you might see around. Let's explain how.
While not all headphones have noise-canceling, all of them do have isolation, in 1° or another. When you put a pair of headphones on, or slot a pair of buds into your ears, you create a seal between your skin and the surface of the headphones. This seal can help reduce outside noise, which is why things sound a little bit muffled when you have a pair of headphones on. The better the seal, the better the headphones isolate your ears. Get it?
Over ear headphones, like the B&O Beoplay H9i, are much better at isolating from outside noise than on-ear headphones, as they create more of a seal. If you are shopping for a pair of noise-canceling headphones, it's probably best to avoid any ones that tout their isolation! Their tech isn't likely to be very good.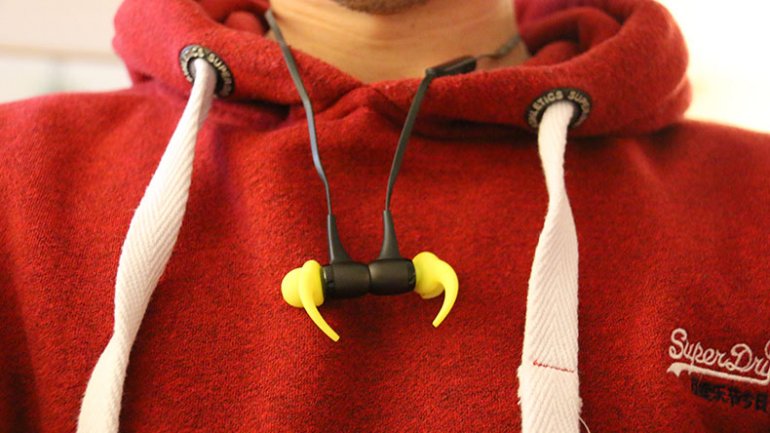 Bluetooth: 4.1 vs. aptX 
aptX is something that, if your headphones are wireless, is really, really good to have.
To understand what it is, and how it works, we need to talk about Bluetooth in general. All the headphones on this list use it. It's a way of transmitting data wirelessly, compressing it in such a way that a large amount can be sent with minimal loss of quality. The current standard is 4.1 - 5.0 has just been released, but it's relatively uncommon. Bluetooth 4.1, which makes a considerable leap forward when compared to the previous versions, offers major performance improvements in terms of quick (and smart) device pairing, increased range, speed and bandwidth, and up to four times less strain on battery power, as well as vastly improved latency. 5.0 is set to offer vastly-improved speed and data transmission, too.
The aptX audio codec (yes, it has no capital letter at the start) is a mode of wireless transfer using a smarter type of compression, which packs larger chunks of data into the signal, and transmits it faster. It's capable of what's known as lossless audio, meaning that it is, in theory, able to transmit higher quality sound than standard Bluetooth. While it's never going to touch a pair of wired headphones with a dedicated DAC and amplifier, right now it's far superior to Bluetooth 4.1, and arguably to Bluetooth 5.0. All of the cans on our list handle Bluetooth 4.0 and up, and several handle aptX.
The crucial fact that we need to take into account is that aptX can only work on compatible devices. It really is a case of 'it takes two to tango' - aptX works only if you have both aptX-capable player and headphones. Many aptX-enabled devices do not, unfortunately, indicate clearly if aptX is present or even active, but it is always easy enough to check if aptX comes as an option on your smartphone (or other music device)! If this interests you, the best aptX-equipped wireless cans on our list are the Bowers & Wilkins PX.
It's also worth noting that there is a newer version of aptX, called aptX HD, said to be even higher quality. However, to our knowledge, this hasn't made it into wireless headphones just yet. By the way: all of the headphones in the above list work on both Android and iOS devices. If it has Bluetooth, it'll connect.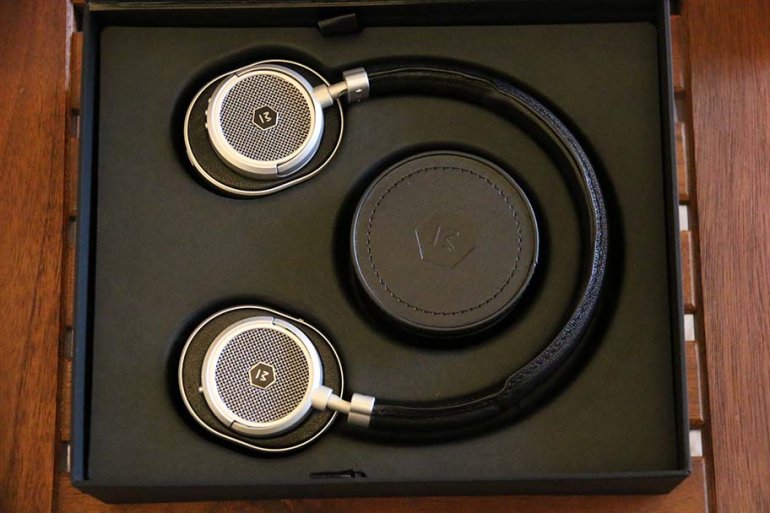 Over-Ear vs On-Ear vs. Earbuds
The obvious differences such as size and shape are important when choosing one type over the other, as they may affect a particular hairstyle, or the wearing of hats, helmets, glasses and earrings. Wearing glasses or headgear may affect the comfort and sound quality of your headphones, so it's crucial to pick a type you're comfortable with.
And comfort really can be a legit reason why you may be better off looking into the earbud option as opposed to over-ear headphones. If you were looking headphones but hadn't considered earbuds until now, you might want to check out the Jaybird X3, which are easily the best earbuds (or in-ears) on our list. They may not offer the sound quality of something like the B&O Beoplay E8, but they are a much better overall package.
Of course earbuds come with drawbacks of their own. Audio performance might often exhibit a bit of a 'congested' vibe and then there's the comfort thing too. For instance the over-ear/in-ear attachment hooks securing a continuous firm earbud position can be often annoying and should be perhaps tested first.
Over-ear, or on-ear, models are a little bit different. They cover your entire ear, and are the type to go for if you're OK with a little bit of extra weight and bulk, in exchange for improved sound quality. By the way, headphone makers like to confuse people, so if you see the terms circumaural or supra-aural, they literally just mean over-ear and on-ear, respectively.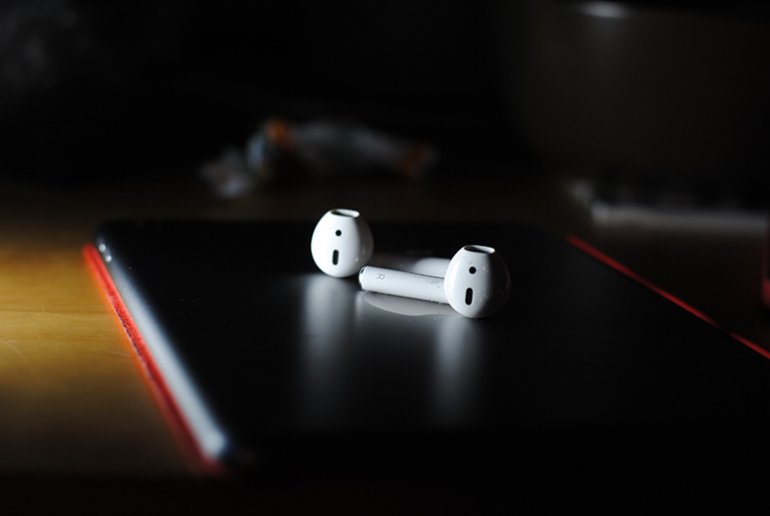 Driver Size Explained
You'll notice that in the comparison table above, we give driver sizes. This measurement, always in millimeters, refers to the size of the driver in each side of the headphones. The driver, if you didn't know, is the part of the headphones that actually turns the electrical signal into sound waves that you can hear.
Although it's been said that larger drivers give more powerful sound and increased bass, this isn't always the case. Although a larger surface area does tend to result in sound with higher detail – which is why we give the figure in the first place – it shouldn't be the first thing you look at when buying a pair of wireless headphones. That especially true when you consider that many of the headphones on this list have an identical driver size of around 40mm. Sound quality – including the bass – is far more influenced by how these drivers are tuned, the type of materials used in the headphone construction, and a myriad other things.
The headphones with the largest drivers on our list are the V-Moda Crossfade 2 Wireless, at 50mm. This neatly illustrates point: while they do have good sound, and very solid bass, they are far from the best-sounding headphones on this list.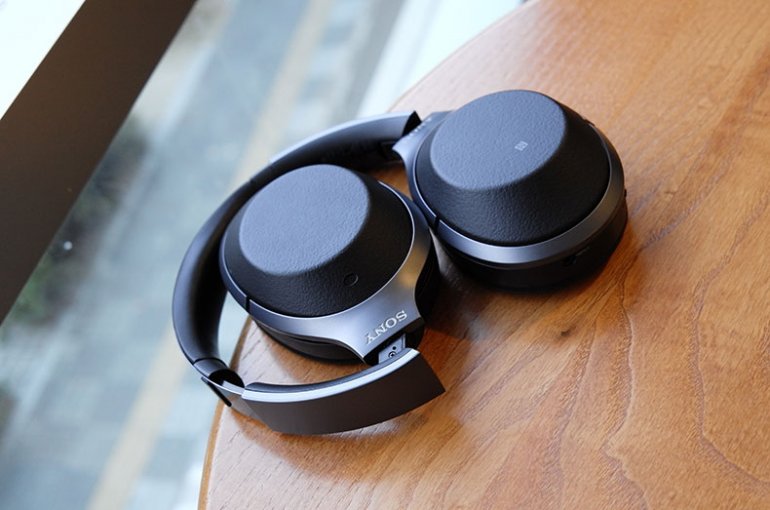 Why No Open-Back Wireless Headphones?
One word: bleed.
Let us explain. Open-back headphones refer to models where the outer part of the housing isn't solid. Instead, it takes the form of a grille, through which you can usually see the internal driver. The advantage of this is that the air that interacts with the driver vastly improves the sound signature, making it quite literally more airy, with loads more space and detail.
The downside: these headphones leak sound like crazy. There's nothing to prevent the noise the driver makes from emanating out through the grille, not just into your ear, and that means that everyone else around you is likely to hear what you're listening to. As wireless headphones by definition designed to be used in places with other people – planes, trains, buses, workplaces – it's probably not a very good idea, if your headphone maker, to make your wireless headphones open-back!
For that reason, all the models on our list are closed-back. The sound quality suffers a little, but you'll protect the ears of your co-workers.
Back To Our Wireless Headphone Picks Back To Our Comparison Table
Learn More About Headphones