FiiO M11 ($450)
Storage: 2GB (Exp. to 4TB)
Maximum Sample Rate: 32-bit/384kHz
Wi-Fi/Bluetooth: Yes/Yes
What We Like: Confident sound quality, superb operating system, incredible screen.
What We Don't: Bluetooth 4.2, USB 2.0 charging.
See the FiiO M11
Few companies have been as productive as Chinese audio giant, FiiO. They not only continue to produce incredible in-ear headphones, they also churn out digital audio players at an alarming rate. It was only months ago that we reviewed the M7 player, and since then, FiiO have released both the M9 and the subject of this review, the M11. It makes it awfully hard for humble sites like ours to keep up. In this review, we break down the M11's sound, design, packaging and accessories, specs and more. To see how it stacks up, check out our list of the best DAPs.

Sound
High-End (Treble) and Mids
There's a real beauty to the sound that FiiO (pronounced fey-o) have crafted. It speaks to years of honing a particular house sound signature, and in all our testing of the $450 FiiO M11, it's near perfect.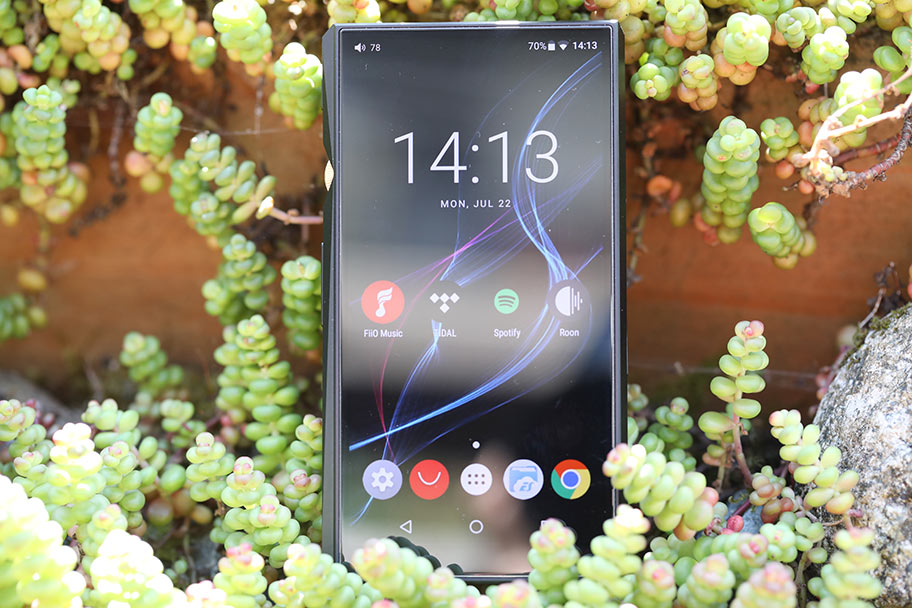 The overall impression is of neat and clean balance, with equal attention given to every part of the sound. While it isn't aggressively neutral, the M11 manages to balance realism with a good sense of enjoyment. We got most of this in the highs and the mids. Neither felt like they were trying too hard; instead, they reminded us of a particularly good jazz drummer, a very experienced one, keeping things going in the background while the trumpet player blows himself to smithereens. That's not a bad thing, by any means. Rather, it meant that we felt entirely comfortable putting any genre of music through the M11, from rock to hip-hop to classical to EDM. It's a sound signature that felt even more refined than the already damn-good FiiO M9 (now available for a knockdown $249, versus $450 for the M11).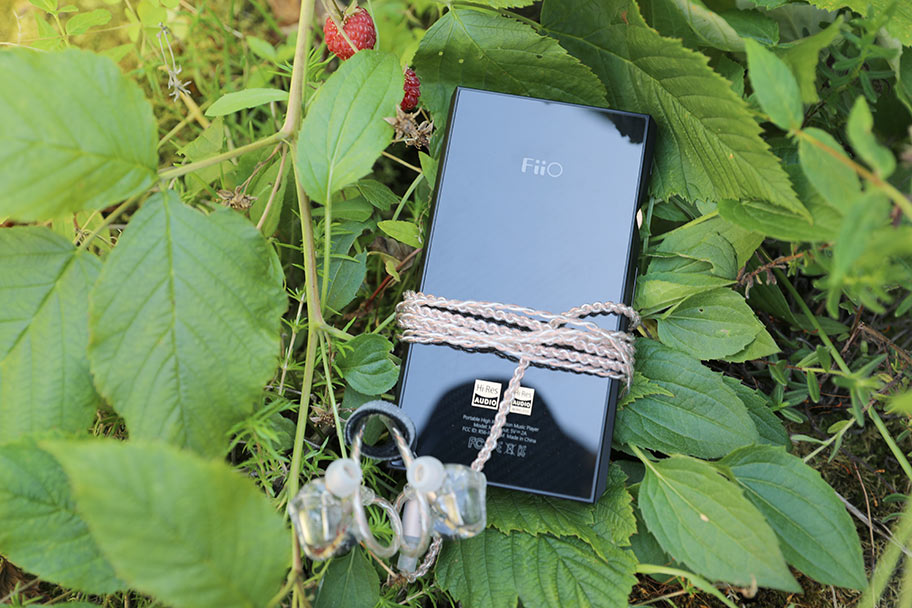 Elements like vocals, acoustic guitars, and violins felt precise and elegant. Unlike less expensive players, the M11 never felt like it was shortchanging us. It gave us tremendous detail and clarity with an unrivalled richness. The M11 is a versatile player, capable of taking a huge range of file formats, from 32 bit / 384kHz PCM files all the way up to DSD128 (here's an explainer of what all that means). And yet no matter how high or low the file size, we always got a first-class performance.
It's also worth noting that the M11 responded particularly well to in-ear headphones. Sure, it could drive demanding over-ears happily – we had a lot of fun messing around with a pair of ZMF Aeolus – but it felt most comfortable when tackling demanding in-ears. We predominantly did our testing with a pair of Simgot EK3s (full review here) and the M11 made them sing. But it also flattered much cheaper models, like the $10 Venture Electronics VE Monk Plus.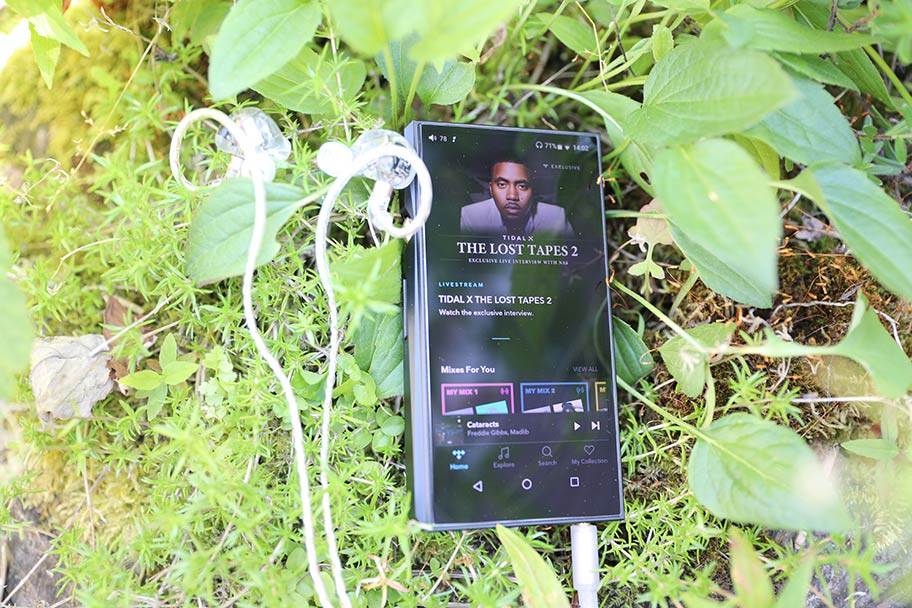 Low-End (Bass)
Our appreciation of the sound quality extended all the way down to the bottom end. This definitely wasn't a player that emphasised the bass – if you adore low-end thump, and demand it in whatever you're listening to, then the M11 may not be the player for you. If that's your thing, you may want to check out the more expensive (and appropriately named) iBasso DX220, which is a touch heavier on the low-end.
All the same, the M11 still managed to impress us down low. The bass felt controlled and clean, with a level of dynamism that matched the price tag. The internal amp circuits ensured that we got plenty of low-end information. We did sometimes feel like the effect was a touch sterile, rather than welcoming, but this only occurred on certain genres, like EDM. Even then, it was hardly a dealbreaker. For the most part, the M11 performed spectacularly well. In audio terms, it's a clear upgrade on the M9, and leaves the original M7 (full review here) in the dust.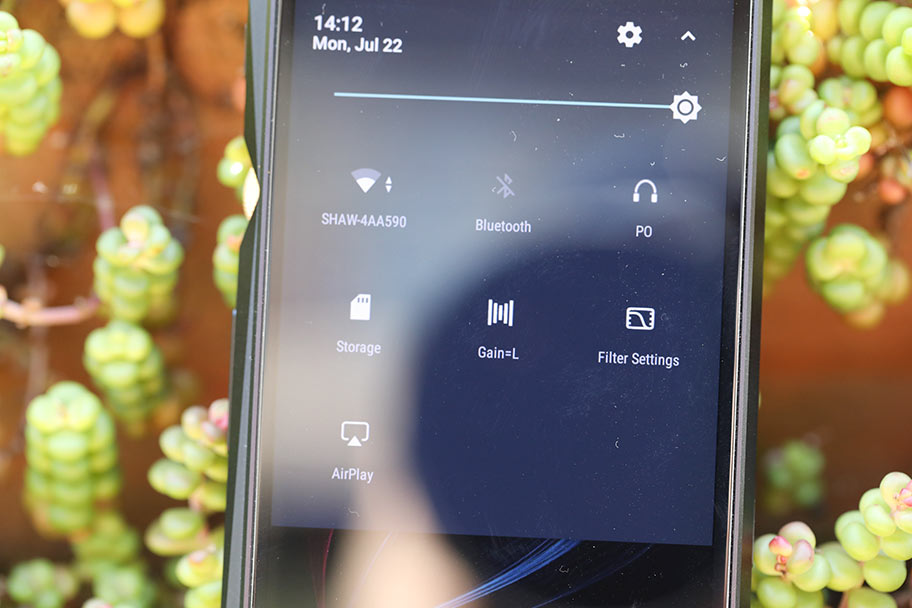 Bluetooth Audio and Wi-Fi Streaming
You can play your audio in a variety of ways on the M11. This includes connecting via Wi-Fi to a number of streaming services, including Spotify, Tidal, and Amazon Music. All of these are fully accessible as individual apps and we'll talk about how they work when we discuss the screen and operating system. Either way, it was an absolute joy to see that the M11 incorporated streaming services – competing players like the otherwise excellent Shanling M5S (full review here) don't have this at all.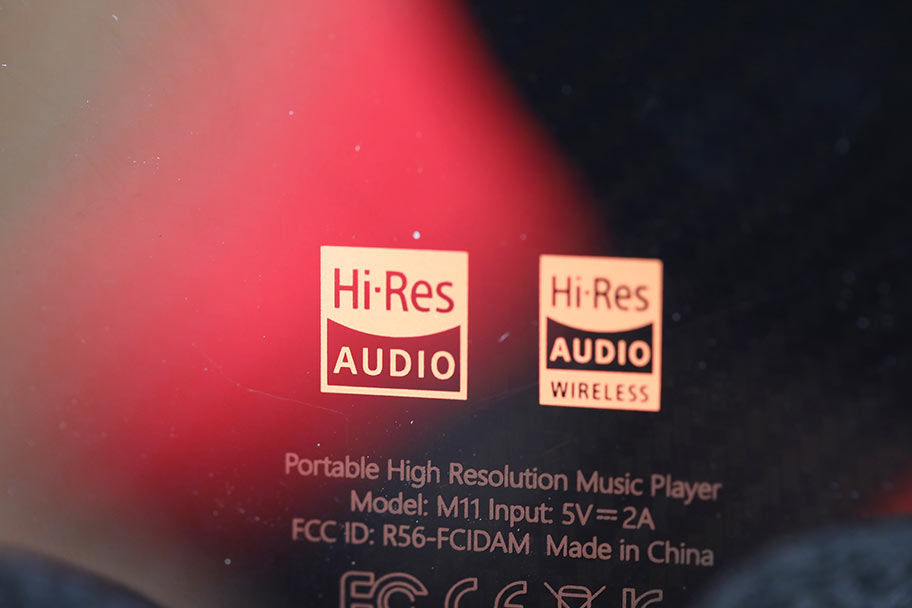 The M11 also incorporates a rather clever little trick to getting your music on board. Sure, you could connect it via USB to your laptop and transfer files across, or get a couple of microSD cards to insert into the player. Or you could use the M11's built in Wi-Fi Transfer functionality, connecting to your existing Wi-Fi network and sending files across that way. In practice, it's a little finicky, but we got it working in the end and it was a really neat feature. And yes, the M11 is Roon Ready. If you already use the Roon streaming service, you'll be able to access it entirely here. You also get Apple AirPlay, and uPnP functionality if you have a separate music server.
There's also two-way Bluetooth functionality – the M11 can both broadcast and receive a Bluetooth signal. However, while it incorporates a full range of great Bluetooth tech, like LDAC, aptX, and aptX HD, we were disappointed to see that it only offered Bluetooth 4.2 – less impressive than Bluetooth 5.0 which is the current industry standard. It wasn't a huge black mark, but it was slightly annoying nonetheless. If none of this is making sense, we have a full explainer here.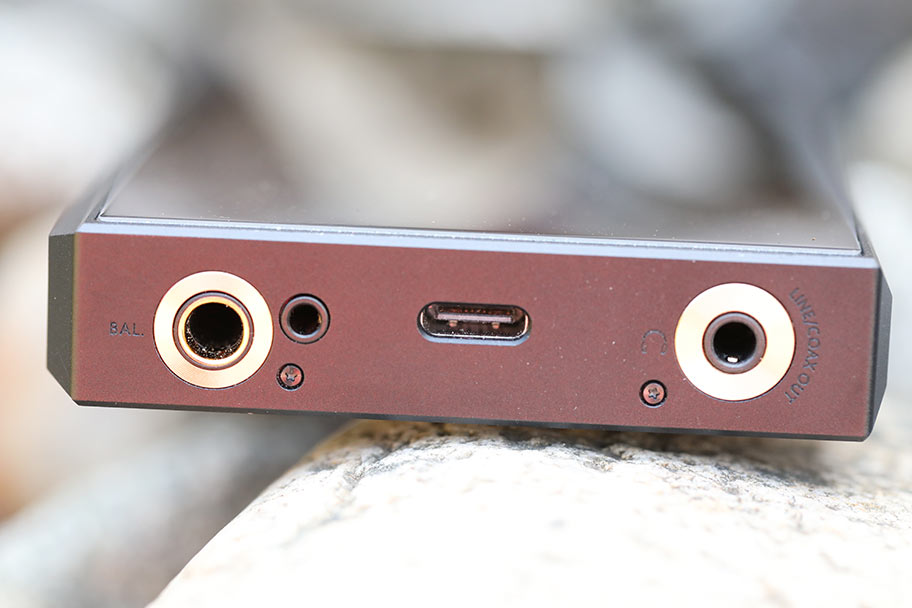 FiiO M11 as DAP vs. USB DAC
It's entirely possible to use the M11 as a DAC, incorporating it with a stand-alone system. The player has twin AKM AK4993 chips, which boast improved signal-to-noise ratio and reduced distortion. While we suspect that the M11 will be used primarily as a digital audio player, it works exceptionally well when connected as a USB DAC. The sound quality remains just as rich and powerful as it does in audio player mode, and although there are more focused DACs available – not to mention more affordable ones – it's great to see this functionality being rolled out.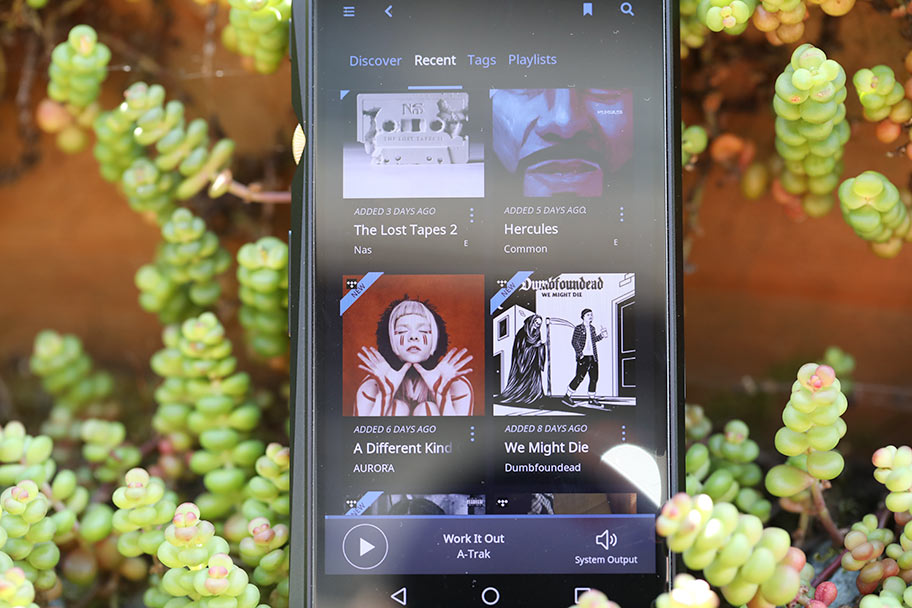 Filters and DSD
The M11 has one particular feature that we ended up having a lot of fun with. It gives you the option to up sample any audio to DSD128. DSD audio, if you aren't aware, is a file type with an exceptionally high resolution, which promises stellar sound quality. While the up-sampling isn't quite as effective as an actual DSD file, it still sounds damn good. Using it will halve the battery life - we got about six hours with the feature turned on - but it gave a discernible boost to the tracks we listened to.
You also get access to a wide variety of roll-off filters. The impact of these is less noticeable – you really have to strain quite hard to hear any significant difference – but if you're into tweaking your sound, it's a welcome addition. You also get a full eight band EQ, although this is only available on the FiiO Music app (discussed below). It's slightly disappointing not to be able to use this elsewhere, but we lived with it. As for storage, the M11 comes with 32GB of on-board space, with the option to expand up to 4TB using the included micro-SD card slots. That space is comparable to other players in this price range, and beats several far more expensive models. The amazing Lotoo PAW Gold Touch, for example, has no internal storage at all, despite going for just under $4,000.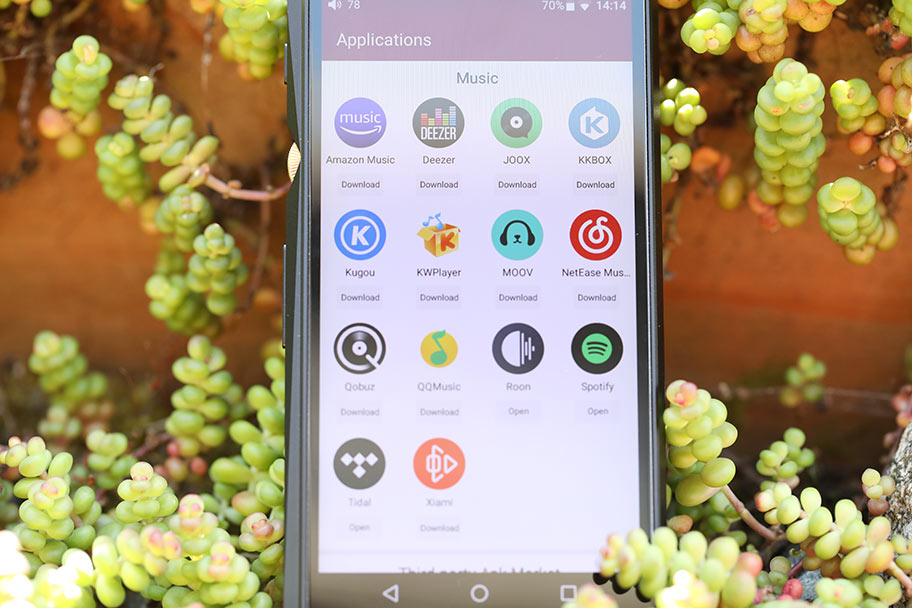 Design
Operating System and Screen
At this point, FiiO may as well just make a phone. The M11 really is that close. Add a couple of microphones and a speaker, and you'd have a phenomenal (if slightly clunky) smartphone. Anybody who has used an Android phone in the past five years will instantly be able to navigate M11's operating system. So yes, we do believe FiiO should just suck it up and make a phone. Sure, there'll be a little legwork trying to incorporate mics and speakers without messing with the sound, but guys, we believe in you. If LG can do it – their V30 phone is renowned for its superb audio quality – then you can too.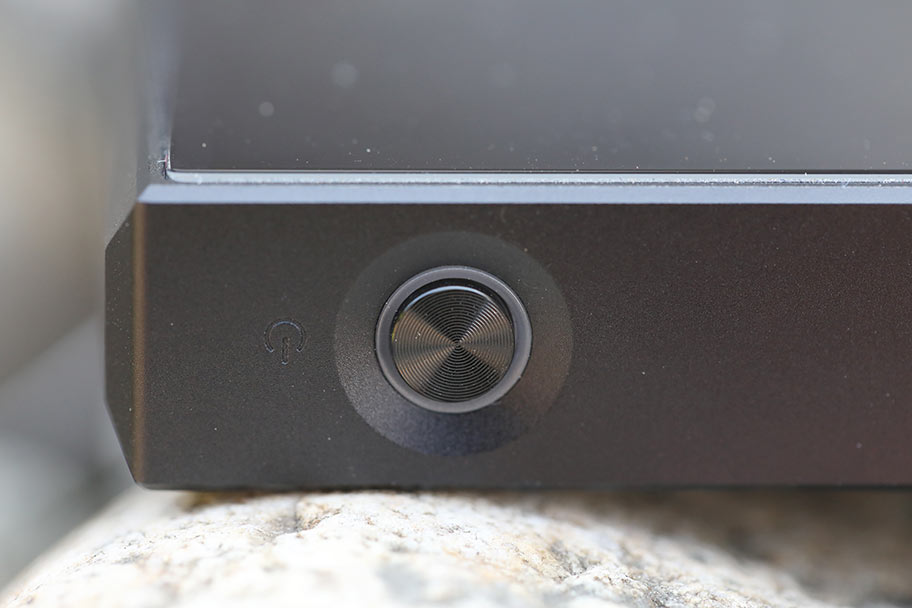 The operating system for the M11 really is fantastic. It's a modified Android 7.0 system and feels fast and responsive to use. You have access to a restricted set of apps, all of which are downloadable with a single touch, and which are understandably geared towards the world of audio. It's not just Spotify and Tidal; it's services like Deezer, Qobuz, Xiami, SoundCloud, and more. Plus, there's a very small selection of third party apps. While it would have been great to see full access to the Google Play Store, it certainly isn't a deal breaker. You even get the Google Chrome browser. Capping it all off is FiiO Music, the company's in-house music player, which handles any files on your device. It's a dream to navigate.
It wouldn't be nearly as effective if the screen wasn't up to par. Fortunately, the screen is great. It's not just up to par, it's so far beyond par that it's practically in the stratosphere. We aren't even sure if this metaphor works – we don't play golf - but the takeaway here is that the 18:9, 18 million color touchscreen is a joy to behold. It's completely free of bezels, running edge to edge, and works exceptionally well. It's easily the best touchscreen we've ever used on a DAP, beating pricier models like the $699 HiBy R6 Pro with ease.
Looks and Controls
It certainly doesn't hurt matters that the M11 looks and feels terrific. It's satisfyingly weighty – 7.4oz, a little heavier than the M9 - and feels robust and chunky in the hand. While the screen doesn't have any bezels, the edges of the housing are slightly angled, which makes the M11 a pleasure to hold. The back is toughened glass. It feels fantastic, but it does tend to slide if put on a surface that's even mildly sloped – as we found out when we tried to take photos.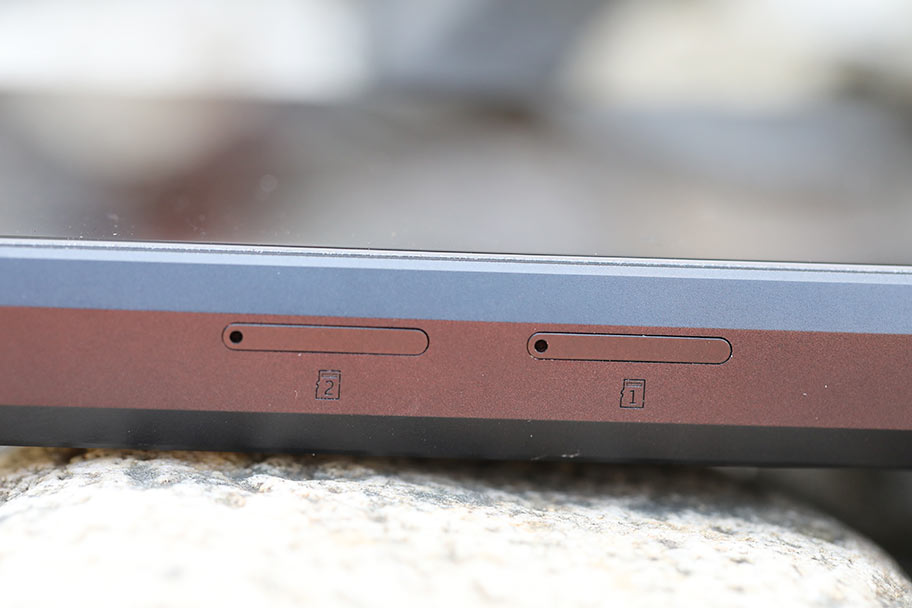 The controls are satisfyingly minimal. You can obviously control things using the touchscreen, but it's far more satisfying to rely on the physical buttons. There's a rocker switch to skip tracks and a play/pause button. Between these is a knurled volume wheel – the design is something of a FiiO trademark and you'll find it on amplifiers like the Q5 (full review here). The wheel gives a series of sweet little clicks whenever you change the volume, and it's easy to find without looking. That being said, we do have one beef, and it's a slightly strange one. The outputs are on the opposite end to the track and volume controls, which means that when the player is in a pocket, you have to reach all the way down to the bottom to use them. It's a little annoying.
Speaking of outputs, it's worth talking about what you get here. There may not be a full 6.3mm output, but you get just about everything else. This includes a balanced 4.4mm output, a 2.5mm output, and a 3.5mm output that doubles as a line/coax out. Even if you have a pair of full-size headphones with the bigger adapter, all you need to do is buy a very cheap connector (like this one) to enjoy the player. With any other headphones, including in-ears, you should have no problem.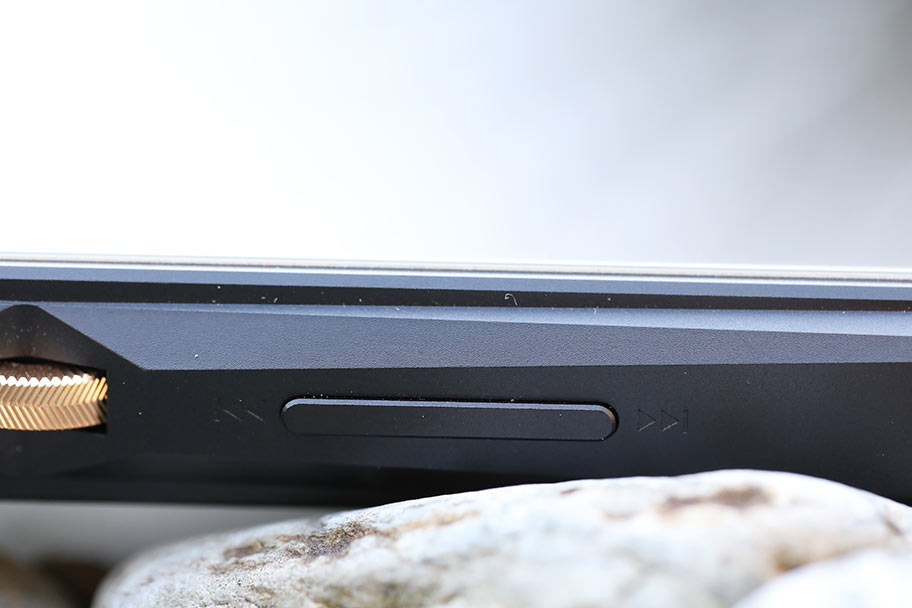 Battery Life
Generally, the battery life of the M11 was impressive. Without the DSD filter activated, we got around 12 hours of life at 70% volume. That's actually better than far more expensive players, like the $2,399 Astell&Kern A&Ultima SP1000M. The M11 charges via a USB 2.0 connection, which we didn't like – it felt a little bit antiquated, and it would have been good to see a standard USB connection here. However, we did like the fact that the player fully charged itself in just over two hours, and could sit for over 50 days in standby mode. We didn't test this last one, by the way. Our devotion to battery life only goes so far.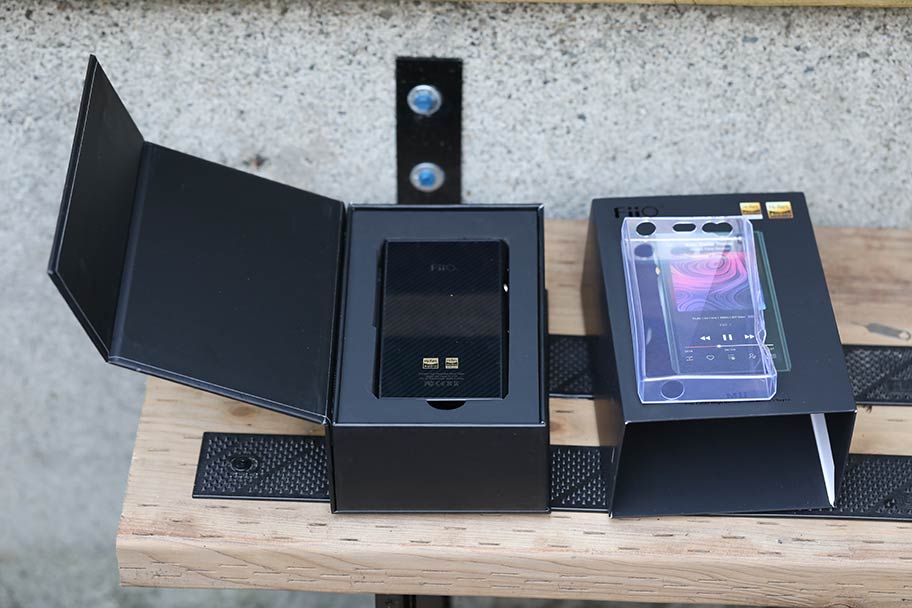 Newer Models from FiiO
We cover a lot of ground at TMS in terms of audio gear, with a constant rotation of equipment in and out of our review room. But we have never – and we mean never – come across a company as prolific and consistent as FiiO. They are constantly releasing new iterations of their gear, and so while the M11 was king of the hill for a long time, it's now in danger from a challenger within FiiO itself. In fact, it's in danger from two.
Since this review was written, not only has FiiO released the M11 Pro – a slightly upgraded version of the basic M11 – but they have also released the monstrous M15. This is a beast of a player. While it boasts the same Exynos 7872 DAC as its smaller cousins, it is capable of processing 32bit / 768kHz audio, as well as DSD. The design has been upgraded, with a prominent volume knob and edge to edge screen. While it is slightly heavier, the battery life has seen a major upgrade as well, running to around 15 hours. It's also significantly more powerful, which means that it's capable of driving tricky headphones.
One note of alarm: the M15 is around three times the price of the M11 featured here, at $1,500. That may make it a companion piece, rather than a competitor. The M15 has only just hit the market, and we haven't had a chance to hear it yet, but best believe we will be bringing you full impressions when we do.
 
Accessories & Packaging
FiiO have always done well with accessories, and the ones they provide here get the job done. You get a basic USB charging cable, a metal pin (to pop open the SD card slots) and the plastic cover. We'll be honest: the plastic cover is what the British would call a bit naff, and we didn't use it. Still, we did like the packaging, which felt sleek and well-designed.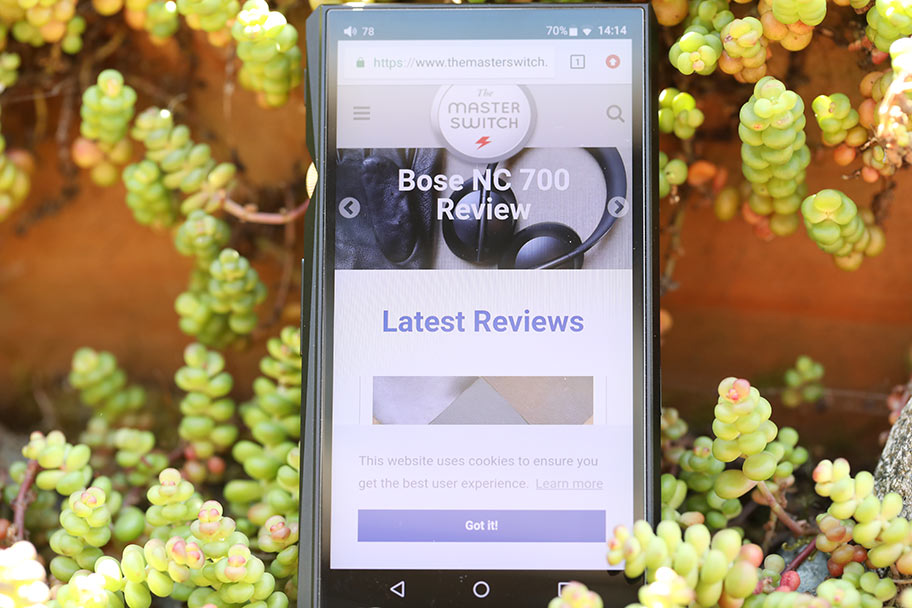 What We Like
The FiiO M11 has elegant, clean, confident sound quality that flatters any music you listen to.
The operating system for the M11 is superb, as is the screen.
The M11 is robust, with excellent design.
 
What We Don't
The FiiO M11 only offers Bluetooth 4.2, which feels a little antiquated.
The M11 uses USB 2.0 charging, which means yet another cable to tote around.
The controls are awkwardly placed when the M11 is in a pocket, although they are quite good themselves.
 
Comparison Table
| DAP | Price | Storage | Max Sampling | Wi-Fi/BT |
| --- | --- | --- | --- | --- |
| FiiO M11 | $450 | 2GB (Exp. to 4TB) | 32-bit/384kHz | Yes/Yes |
| Shanling M5S | $429 | None (Exp. to 2TB) | 32-bit/768kHz | No/Yes |
| HiBy R6 Pro | $699 | 2GB (Exp. to 2TB) | 32-bit/384kHz | Yes/Yes |
| iBasso DX220 | $979 | 4GB (Exp. to 2TB) | 32-bit/384kHz | Yes/Yes |
| FiiO M9 | $300 | 2GB (Exp. to 2TB) | 24-bit/192kHz | No/Yes |
The Competition
It's becoming increasingly difficult to keep up with the sheer number of DAPs released each month. However, there are several out right now that we think are direct competitors to the M11. Chief among these is the Shanling M5S. It's a decent player in its own right, with terrific design and sound quality, but it loses out to the M11 in a few key areas. Firstly, it has no streaming capability – just Bluetooth and internal/SD card storage. Secondly, it's only slightly less expensive, to the tune of about $20. Our take? We dig the M5S, but the M11 is just better. Related question: what's behind companies using the letter M here? Does it mean something? Answer in the comments below.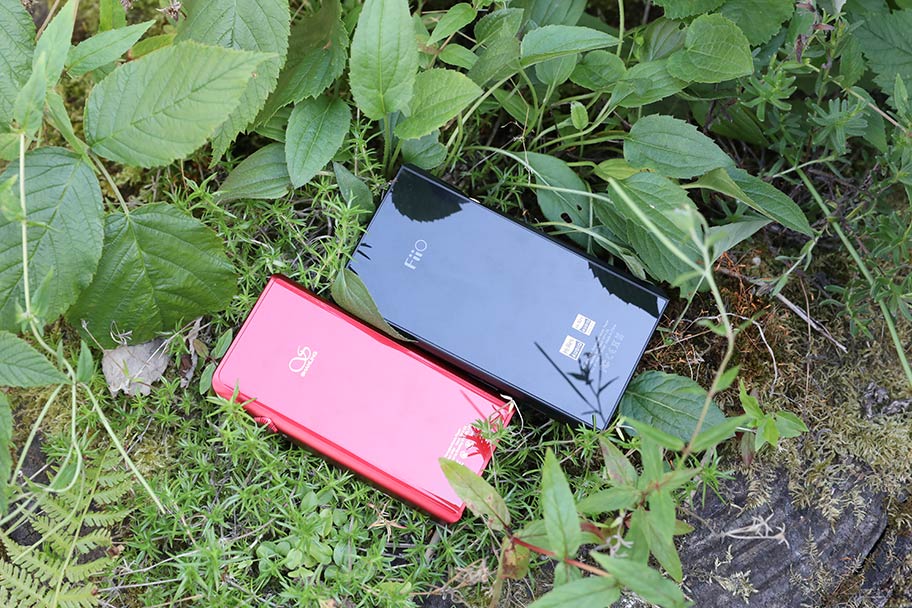 We also like the new HiBy R6 Pro. It's expensive, to be sure – try $699 – but significantly improves over the original R6. The internals have had a complete overhaul, resulting in majestic sound quality that we think is even better than the M11's. However, we do think that the FiiO player offers significantly better value, and we much prefer the M11's operating system. The R6 Pro is an excellent DAP, but it's not our first choice. Perhaps if the price were to drop...
Another good pick is the iBasso DX220. It's more expensive still, at around $979, but it's been getting a lot of hype. Our initial listen proved that at least some of the hype was justified, because the DX220 sounds fan-freaking-tastic. It also has a powerhouse of a battery that takes a mere hour to charge to full capacity, and offers an excellent operating system. It also has full MQA capability, if you happen to listen to that file format on Tidal. If you have more cash to spend, and want something a little more fully-featured than the M11, go for this.
And finally, something for the budget conscious listener. You can always go for the older FiiO M9 model, which is one step down from the M11. No, we don't know why they skipped the M10, either. The M9 has a similar, if slightly clunkier, design and offers less storage (2GB). It also has a slightly older pair of DAC chips. But it is significantly cheaper than the M11, to the tune of about $150, making it an excellent alternative that's still worth buying. If you want something more expensive, it may be worth checking out the newly released FiiO M15, mentioned earlier in this review – but only if you have some significant money to spend, as it has a pricetag of around $1,500. Yeowch.
Learn More About Digital Audio