In the race to build the world's best smart speaker, Google have a significant lead. Their Google Assistant is the most intelligent AI on the market, easily besting those from Amazon and Apple. But what happens if they add a screen into the mix? That's the question we had with the Google Home Hub, and we think we have the answer. In this review, we break down the Home Hub's sound, design, packaging and accessories, specs and more. To see how it stacks up, check out our list of the best wireless speakers.
 
Design
Screen and Build Quality
Usually, it's our policy here at TMS to talk about sound first. We are, after all, an audio site. In this case, however, the audio quality of the Google Home Hub isn't the main draw. The $149 smart speaker is all about the screen, and so for the time being, that's what we're going to focus on. If you want, you can read about the sound quality of this speaker below, but for now, let's talk about the display.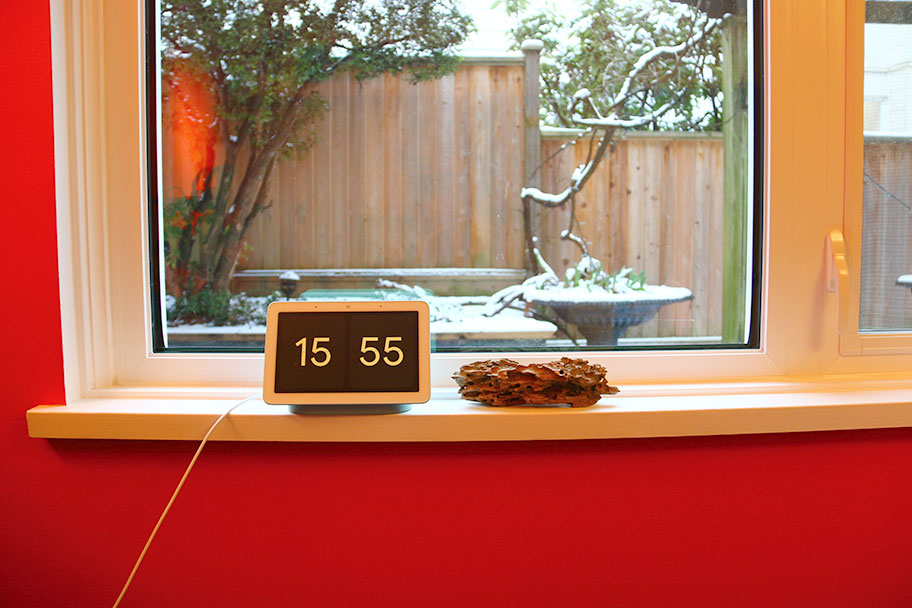 The Home Hub itself is surprisingly quaint, and the screen is smaller than we expected at a mere seven inches. Fortunately, this ended up being less of a problem than we originally thought it would. While YouTube videos were perhaps a little stunted for our liking – we found that we got a much better experience watching them on tablets or computer monitors – the screen itself was bright and clear, and particularly shone when displaying photos. There's an intelligent brightness filter, which means that the screen will dim to suit natural light. For the record, we think the screen on the Amazon Echo Show (2nd Gen) is better; it's not only brighter, but larger at ten inches. You do pay a bit more for the Echo Show, which retails from between $180 and $240, depending on how generous Amazon is being with their discount this week. But if you are interested in a speaker primarily for the screen, we'd strongly recommend going for the Echo Show.
The physical design of the Google Home Hub is solid. The screen is precisely angled, and the base actually doubles as the speaker, which we thought was neat. The few buttons it does have are easily accessible, making adjusting the volume simple. And, although the housing won't withstand a drop to the floor, the odd knock won't damage it. The housing is plastic, but it still manages to feel reasonably premium. One major difference between the Home Hub and just about every other screen-based smart speaker on the market is that there's no camera. Perhaps wisely, Google has removed the ability to take photos or use video calling - the polar opposite to smart speakers like the Facebook Portal+. Google still collect data through audio, and through the questions you ask the smart assistant, but we quite liked the fact that there was no camera on our Home Hub.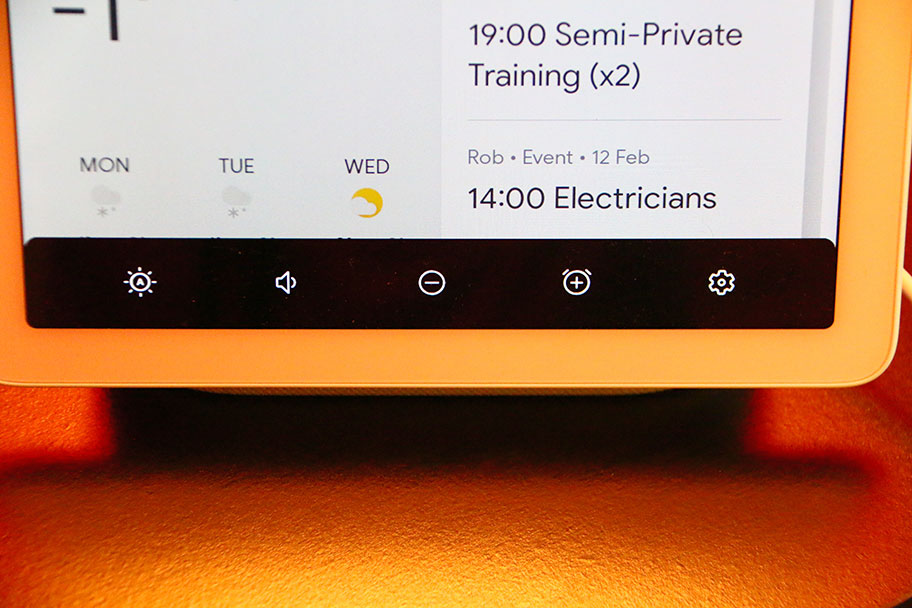 Google Assistant and Setup
You'll need the Google Home app to get set up. Fortunately, it's well-designed and intuitive, and we had our Home Hub up and running within moments. One of the first things it did was ask us was if there were any other smart devices in our home, and it quickly managed to link with a regular Google Home (full review here).
And this, perhaps, is where the Home Hub reveals its main selling point. It's not so much a smart speaker as a connected central hub – surprise surprise – for your home. If you have any smart devices, you're able to control them quite easily from the Home Hub itself. Right now, there are over 5,000 smart devices that the Home Hub can connect to, including products from Sony, LG, Philips, and more. In the home we tested this in, we had a variety of smart light switches from Leviton, as well as a Nest thermostat. The Home Hub connected to them easily, meaning that we could control the light and temperature of the home with a voice command.
The Home Hub truly excels here. Perhaps it's more down to Google's AI programming and software design, rather than any particular hardware expertise, but the Home Hub quickly became an essential tool. It doesn't do everything right – we'll talk about the sound below – but this is one pitch, at least, that it knocks out of the park.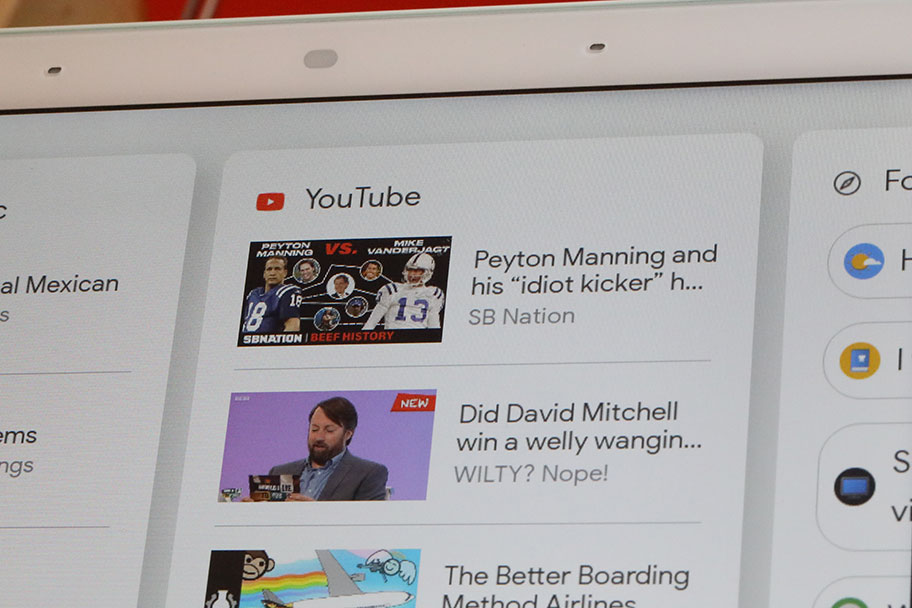 Interface and Menus
The responsive touchscreen allows you to use a menu that, while simple, works relatively well. The default screen displays the time, upcoming calendar appointments, and the weather. You need to link the Home Hub to your Google account to display your information, but since this occurs during the setup process, it's no hardship. If you don't have a Google account, then we'd like to know your secret. Swiping right on the Home Hub's screen will bring up a variety of cards that show different and possibly interesting things: YouTube videos, popular searches, things like that. We much prefer the interface here to the more expensive Lenovo Smart Display, which goes for $200 - although there is a $150 version available, with a smaller screen. The Lenovo may also rely on Google Assistant, but the interface on the Home Hub is superior.
That being said, searching returned mixed results. You'll be using voice commands for searching, rather than a keyboard. Simple queries were fine – recipes and addresses popped up without too much of a hassle. However, the moment research required a little more work, things got tricky. The screen can only display so much information, and what you see here isn't a traditional Google search list - it's much more condensed. If you're on the hunt for a particular bit of information that may take some digging to extract, you're better off using your phone.
We've tested several smart speakers here at TMS, and we can confirm that the Google Assistant easily beats Amazon Alexa, and Apple's Siri. And not just by a little; it's in a class of its own. Its responsiveness and ability to answer follow-up questions easily makes it the best virtual assistant available. We don't see that changing any time soon, so while the Home Hub isn't perfect, it's definitely one of the better smart speakers based on its intelligence.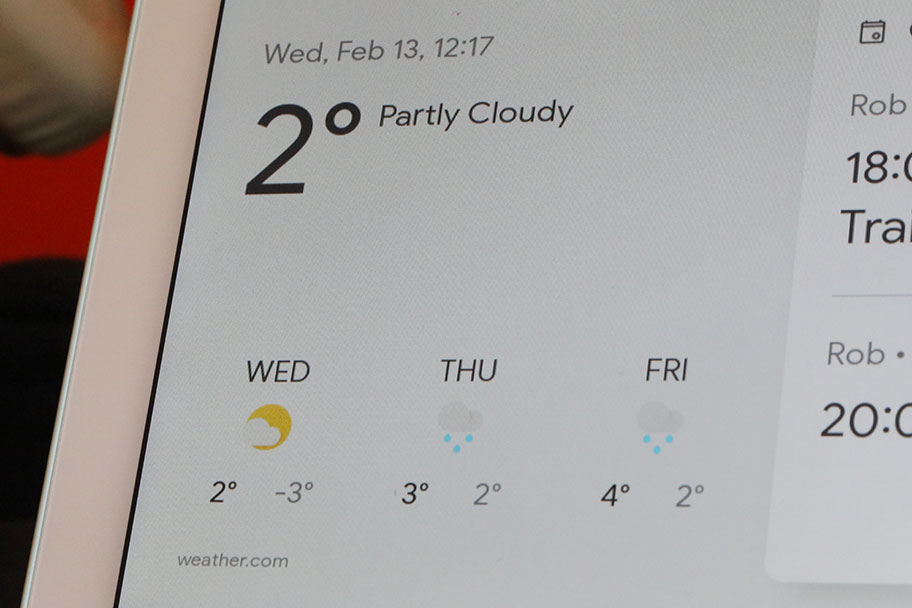 Home Hub Routines
One of the best things you can do with the Home Hub is manage routines. Routines are a series of actions that occurs when you say a particular phrase. So, for example, if you were to say "Hey Google, Killswitch Engage", you could have the Home Hub turn off every light in the house and start playing death metal at top volume. We may or may not have done this, and certain family members may or may not have objected. Either way, setting a morning routine to show you the weather and your appointments, or evening routine to dim the lights, is very simple to do. It really sold the Home Hub as the center of the house, and made it clear why this is such an efficient smart speaker.
 
Google Home Hub vs. Lenovo Smart Display vs. Amazon Echo Show (2nd Gen)
Right now, there are very few smart speakers available with a screen. This might change in the future, but at the time of writing, we find ourselves in the enviable position of being able to compare the entire market in one small section of the review. Every model has its positives and negatives, so we'll try keep this as simple as we can. You go for the Home Hub if you want something to control your smart home, and don't mind the lack of a camera. You'll buy the Amazon Echo Show (2nd Gen) if you don't mind spending a bit more money for a larger screen. And finally, you'd go for the Lenovo Smart Display if audio quality is important to you. It may not have the interface and smarts of the Home Hub, but its speakers are pretty damn good.
We'll go into each of these models in a little bit more detail below, so you know exactly which one is right for you, but these are the main differences. By the way, you can avoid the Facebook Portal+. It's fine for video calls, but that's it, and it's way too expensive.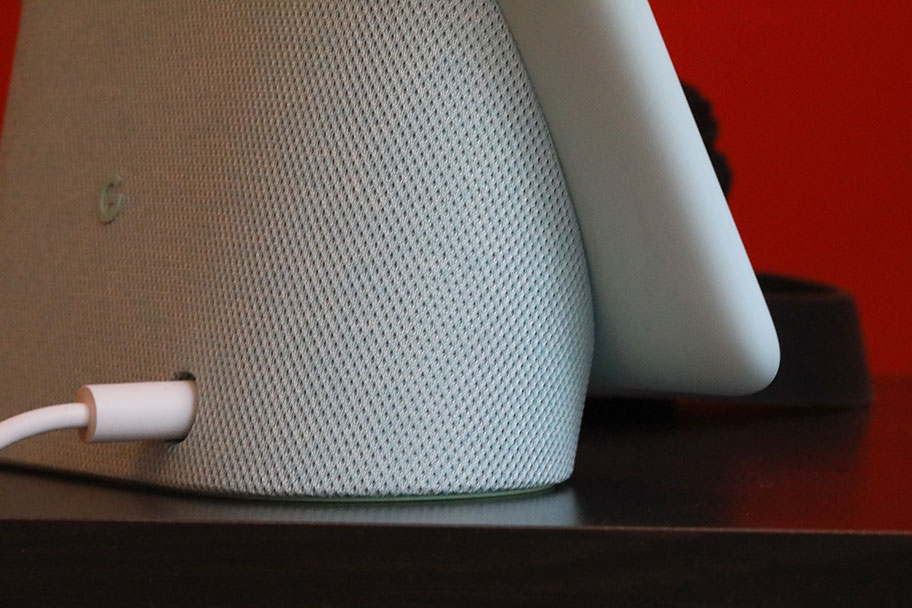 Sound
YouTube Audio Quality
One of the main reasons to buy a Home Hub, beyond its smart home functionality, is the ability to watch YouTube videos on command. The seven inch screen isn't really suitable for video marathons, but a Home Hub positioned in the kitchen will be super useful for cooking recipes or video tutorials. Compared to speakers like the $300 JBL Link View, watching YouTube videos feels much more natural here.
It's also easy to tell that the tiny speakers have been geared specifically to play video audio. There's a strong emphasis given to the mids, with dialogue and vocals coming through crisp and clear. We never had a problem picking out the soundtrack of an instruction video, even over the clatter of pots and pans. In addition, the voice-activated assistant in the Home Hub is crystal clear in all circumstances. You can control the volume with a simple rocker switch on the side of the speaker, and we never had an issue hearing it.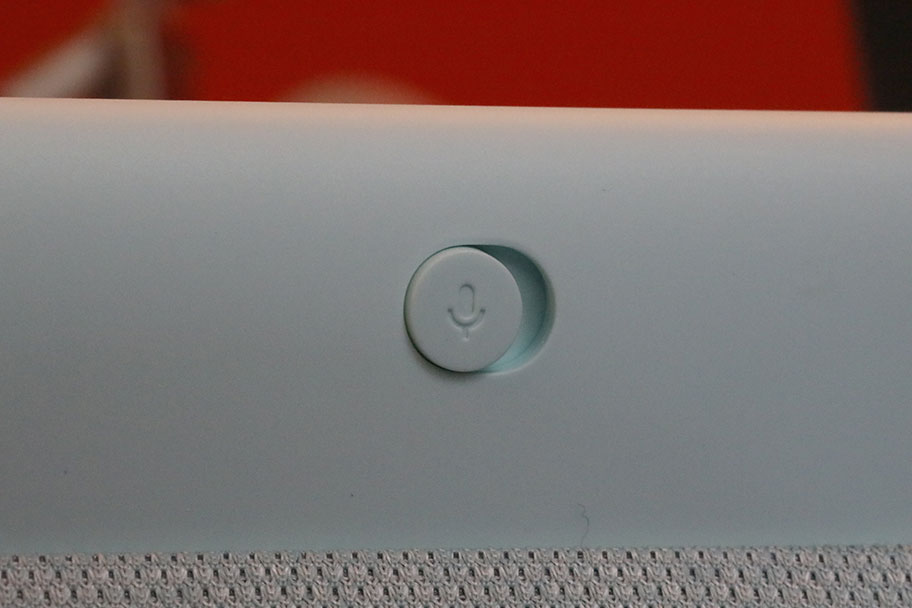 Music Audio Quality
Despite all its smart assistant glory, we would strongly advise against using the Home Hub to play music. The speakers just aren't up to par. There's a tinny and overworked quality to the sound, and it was almost immediately clear that the speakers here simply aren't able to deliver a good musical experience. Hell, even cheap wireless speakers like the $35 Cambridge Soundworks Oontz Angle 3 Plus do a better job.
However, all is not lost! This being Google, the Home Hub contains the excellent Chromecast software, which allows you to broadcast audio to any compatible device. There are hundreds of devices that can receive this type of audio, ranging from soundbars to stereo bookshelf speakers. It's entirely possible to queue up a playlist and 'cast' to a good set of speakers. Then again, we wouldn't necessarily recommend this, as YouTube sound quality is notoriously bad at the best of times. But the option is there. If you do want a smart speaker with truly transcendent sound, then we recommend the Apple HomePod (full review here). It's significantly more expensive than the Home Hub, at $349, but well worth the cost.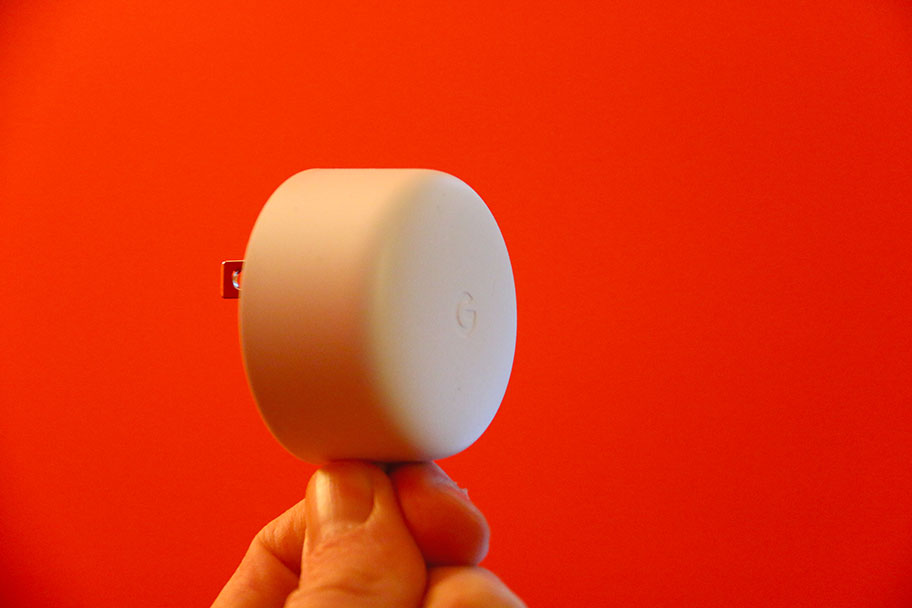 Accessories & Packaging
There's very little to talk about in way of accessories, and certainly nothing surprising. The only accessory that comes with the Home Hub is a simple power cable, with a cute, rounded plug. The cable and the Home Hub itself fit neatly into a compact box, with a smooth insert designed to hold the speaker in place. Surprisingly, we found ourselves not wanting to throw away the box, which was far better-designed than most other competing products.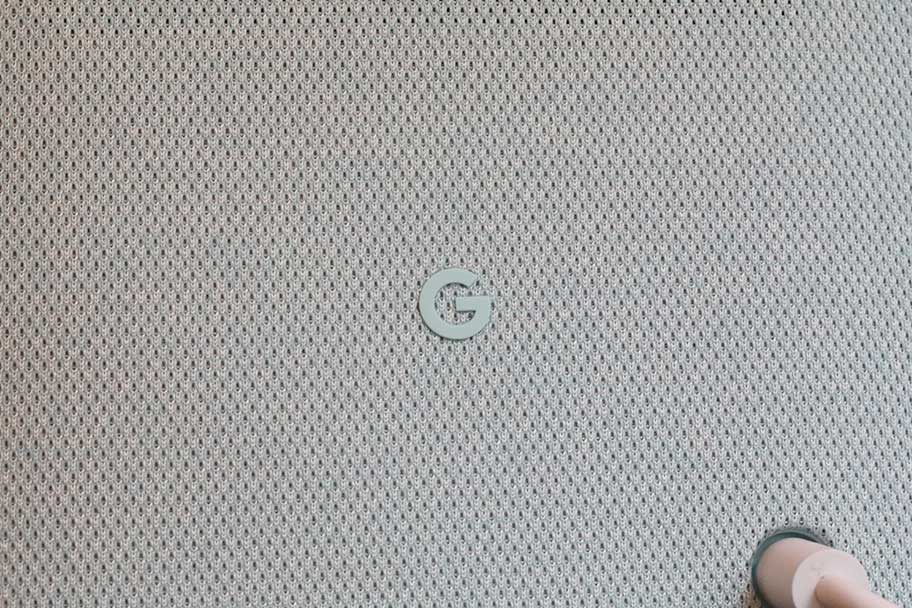 What We Like
The Google Home Hub quickly and effortlessly becomes the center of a smart home, and makes controlling it easy.
The screen on the Home Hub might be small, but feels just right.
The interface is simple and effective, and easily beats all other competitors.
We loved how easy it was to set up smart routines.
 
What We Don't
The audio quality on the Google Home Hub really isn't up to par – it fails for anything more demanding than YouTube videos.
While we liked the fact that there wasn't a camera, this may be a dealbreaker for some.
Searching for information, even with the capable virtual assistant, wasn't as smooth as it could have been.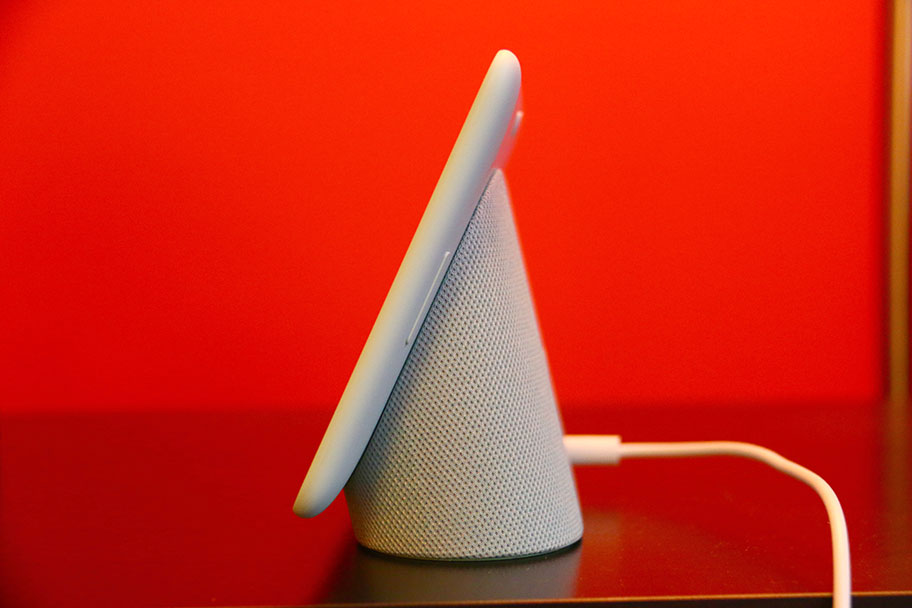 Comparison Table
Want Even More Master Switch? Sign Up For Our Weekly Newsletter!

The Competition
The most obvious competitor for the Home Hub is the Amazon Echo Show (2nd Gen). It features a larger screen and is ideal for those who already use Amazon Alexa. The company's speakers are simple to set up and use right out of the box, and the Echo Show is no exception. It easily beats the Home Hub on screen quality, and you can also use it to make video calls. Despite our love-hate relationship with cameras on smart speakers, we particularly like the drop-in functionality, which allows you to appear on the screen of anybody with a connected Echo Show (or smaller Echo Spot). If you have, for example, an elderly relative you want to check up on, this is a really great feature. It's more expensive than the Home Hub, at around $180, but definitely has its pluses.
Then there's the Lenovo Smart Display. If you're interested in quality audio, this is the model you should choose. Like the Echo Show, it has a camera which allows video calls, but it also offers much better sound. Although not quite as loud, perhaps, the audio is of higher quality. Unfortunately, out of the three leading smart speakers with screens, the Lenovo has the weakest interface. It works fine, but it doesn't feel as natural as the one found on the Home Hub. However, if you enjoy music, then you're going to want to check this one out. It costs $200 – again, more expensive than Google's speaker, but worth the price for the boost in sound quality.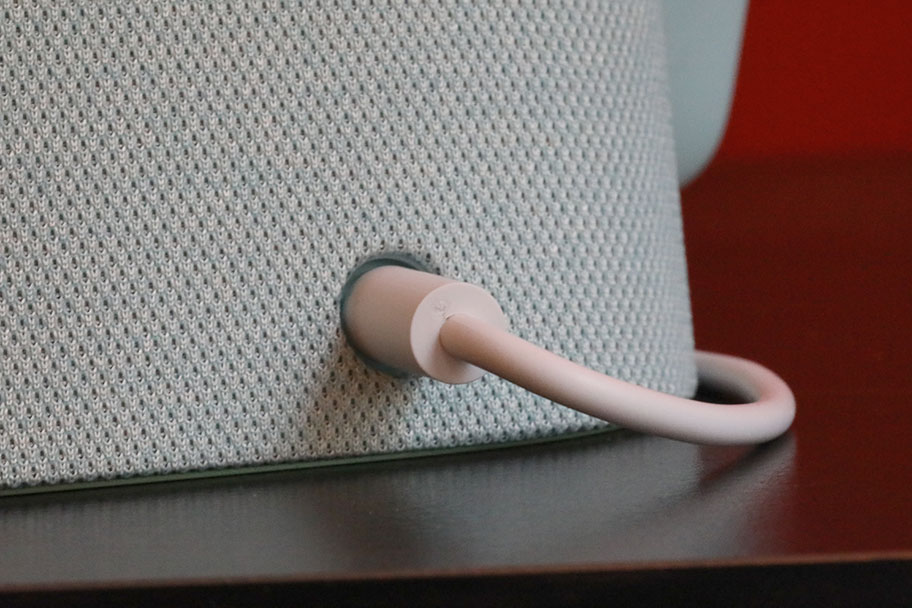 One speaker you can avoid is the Facebook Portal+. Its sole purpose is to let you make video calls via Facebook. While we do like the screen, which can flip between landscape and portrait mode, its one-note function makes it far less versatile than any other smart speaker. And of course, there's another issue: privacy. Out of all the tech giants, Facebook has probably struggled the most with this; the company has suffered several breaches in the past, and hasn't always been clear about what it does with personal data. That makes the prospect of a Facebook-powered speaker in your home a little worrying. Amazon and Google certainly aren't blameless in this regard, but this is not the speaker to go for if you are uncomfortable sharing your data with corporations. However, Facebook does provide a camera cover, and it's made clear when the microphone and camera are on or off.
Google makes several other smart speakers - including the Home, Home Mini, and Home Max - but the Home Hub is the only smart speaker with a screen. Traditionally, we try to compare multiple offerings from the same company, but in this case, there's another screen-based smart speaker to compare the Home Hub with. That would be the JBL Link View. It has Google assistant, a decent screen, and a relatively slick interface, but it lacks a killer selling point. At $300, it's easily the most expensive smart speaker here. We think you're better off going for the Google Home Hub.
Learn More About Home Audio