We recently reviewed the Beats by Dre Studio3 Wireless, and awarded them the title of worst headphones ever made. A little harsh? Not quite. After testing the Studio3 Wireless, we had to get our hands on a pair of Solo3 Wireless to see just what they were trying to "improve" with the more expensive model. After all, the Solo3 Wireless are the budget version of the Studio3 Wireless - or so we thought. In this review, we break down the sound, design, comfort and fit, packaging and accessories, specs and more of the Beats by Dre Solo3 Wireless headphones. To see other alternatives, see our list of the best headphones.
 
Sound
Overall Sound Quality
After reviewing the Studio3 Wireless - the most famous model in the Beats by Dre lineup - we were skeptical when testing the Beats by Dre Solo3 Wireless. After all, those headphones came with an expectation that was crushed the moment we opened the box. But, with the Solo3 Wireless, we can honestly say we were pleasantly surprised. To be clear, we don't like these headphones, and certainly won't be recommending them over others. But we don't harbor the same level of hatred for the Solo3 Wireless as the $350 Studio3 Wireless (full review here). If anything, these headphones might be Beats' redemption.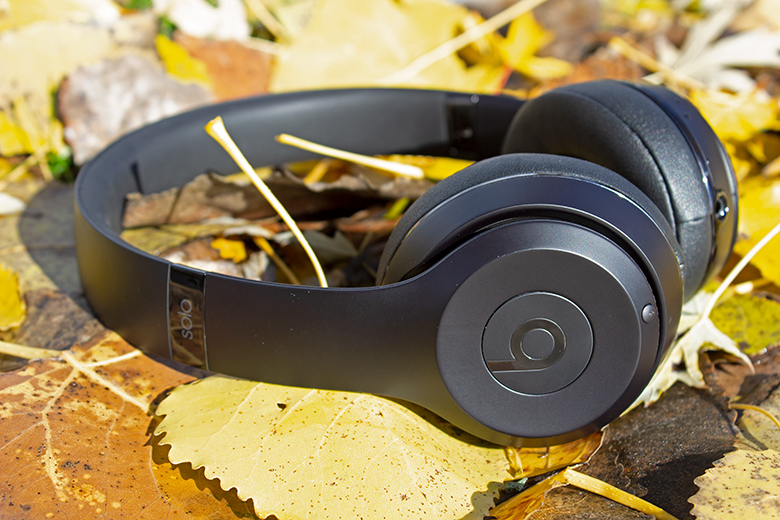 The overall sound quality has some redeeming features. The headphones are powerful, and give life to certain tracks. There's certainly a boost in the lower-mid range, and you'll notice this most on hip-hop tracks, or anything with focus on the low-end. This isn't necessarily a bad thing - we like the oomph it gives our music - but it doesn't prove helpful for tracks that have a lot of lower frequency instruments. For example, playing genres like hip-hop or R&B, where the effects and instruments all sit in the lower-mid range, tracks can sound muddy. This takes away from the overall clarity of the music, and can make it difficult to achieve a suitable soundstage.
The soundstage on the Solo3 Wireless is less wide than we'd like. This is something we judge most of our headphones on, as getting a wide soundstage is important for most tracks - especially if you have something that's been mixed for a wider stage. The narrowness of the Solo3 Wireless makes models like the PSB M4U-8s (full review here) really shine. Those headphones have a feature called RoomFeel, and listening to music on the Beats makes us miss that feature more than ever. If you're looking for an accurate and immersive listening experience, check those out.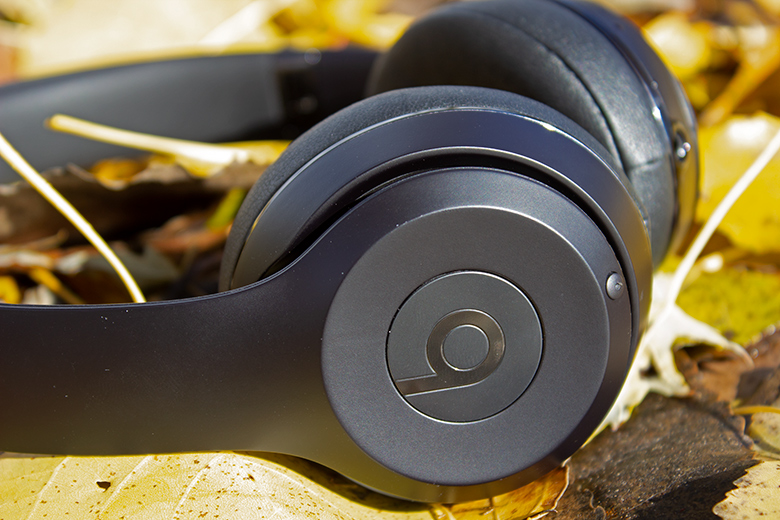 High-End (Treble) and Low-End (Bass)
As we mentioned previously, the low-end of the Solo3 Wireless has a noticeable boost - enough worth noting that, if you don't like bass-heavy music, these are not the headphones for you. The most confusing part about our experience with Beats over-ear headphones in general is that we anticipated the Studio3 Wireless to have the best bass. In reality, the opposite is true. While the Studio3 Wireless have a receded, lackluster low-end, this is the one area the Solo3 Wireless really shine.
As for the high-end, this is where we had the most difficulty. While some notes break through the boosted lows and mids with tinny vengeance, much of the detail in the high-end is seriously lacking. When tested with multiple genres, we missed the clarity and brightness that we find in other over-ear models, like the $350 Sony WH-1000XM3 (full review here). Those headphones reached the upper echelons of our best headphones list, and managed to take home the prize for best overall headphones, based on sound, build, and features. They outperform the Solo3 Wireless in every category, and cost just $50 more. We'd suggest spending the extra cash, if you're looking for a solid pair of headphones.
All in all, the Solo3 Wireless aren't the worst headphones we've heard, but in their price-range exists dozens of comparable, if not better, models. We'd suggest checking out our list of best headphones for more suitable options.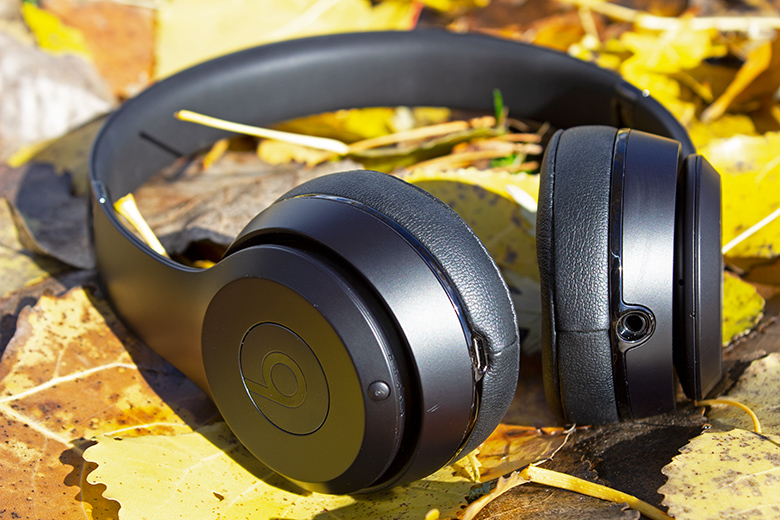 Isolation and Bleed
We don't usually need a section for this, but we'd like to give listeners a fair warning: the Solo3 Wireless have a crazy amount of bleed. What this means is that a lot of sound escapes the earcups, and people nearby can hear it - sometimes quite clearly. While the isolation from external noise is decent, the sound leakage is so bad that we couldn't listen past 50% volume without disturbing those around us. If you're looking for a pair of commuter headphones, where you're expecting to wear them around other people, go for another option - like the $349 Bose QuietComfort 35 II (full review here). Those headphones also feature Active Noise Canceling, which will make your commute much more enjoyable.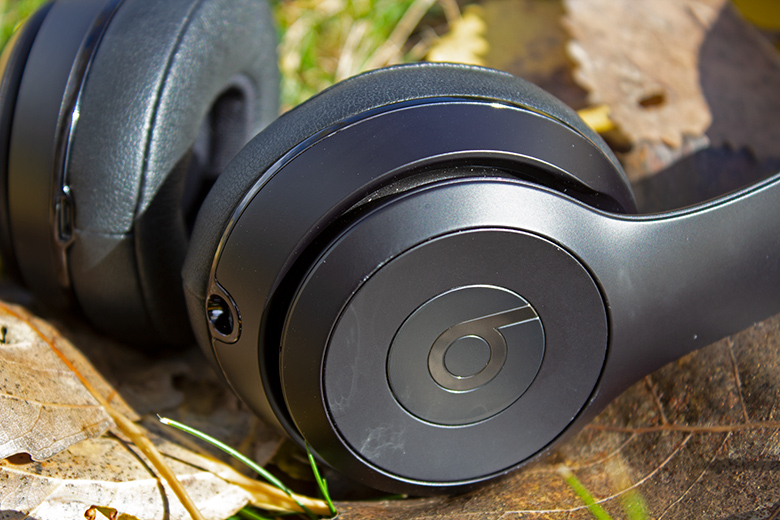 Design
Build Quality and Aesthetic
A rare situation in TMS history: we have very few qualms with the design of the Solo3 Wireless. They might not be flashy or beautiful like the Bowers & Wilkins P7 Wireless (full review here), but they are well-built. To make one thing very clear, however: we have tested two different pairs of Solo3 Wireless - the Project Red option, and the Special Edition Black option. While we have tested both, this review pertains to the Special Edition Black version, and we can say that there is a difference in quality. The original Project Red version felt flimsy, looked terrible, and were overall a poor choice. While the Special Edition Black headphones might only be a difference of color and materials, we believe they hold a higher standard and feel more worth the money.
The Solo3 Wireless are made of a thick plastic casing, with brushed metal band extension. The headphones feel durable, and have a weight to them that suggest they could take a beating. While their sturdiness makes them feel a bit rigid, they also feel slightly more supreme than other on-ear models - like the Beyerdynamic Aventho Wireless (full review here). Those headphones have one of the oddest designs we've seen, like the ugly duckling of the headphone world, and they felt much flimsier than the Solo3 Wireless.
The matte black option we went for adds to the sleekness of the headphones' aesthetic. One would think this design might lead to cleanliness issues, but we found them less likely to pick up fingerprints - however, if left out in the elements, they do tend to collect dust, and will magnitize dandruff. The thick band is padded with a soft rubber-like material that extends down to the crease in the arm, which is where the Solo3 Wireless fold to fit into their accompanying carrying case. Along with the materials, the cups of the headphones make the Solo3 Wireless look unique amongst other on-ear models. They're built to flex for different head sizes, by using a small gap between where the band connects to the earcup and the earcup itself. Sadly, despite Beats best effort - and we'll talk more about this below - the extra flex just wasn't enough to suit our sizeable noggins.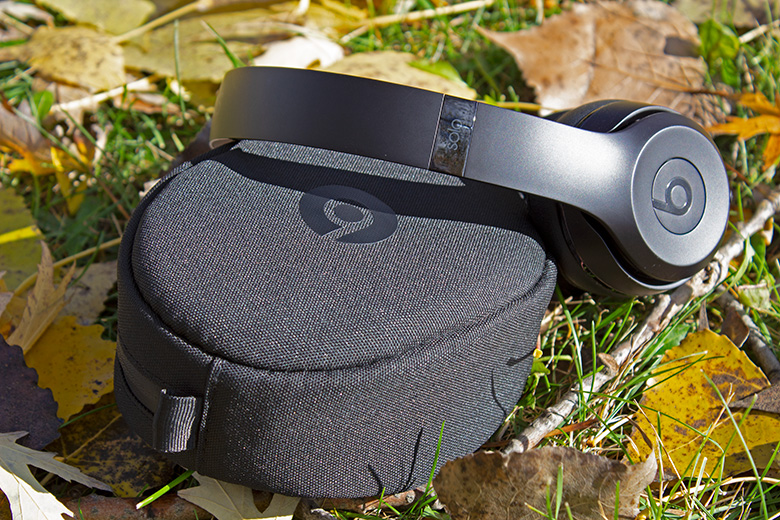 Controls and Setup
The setup for the Solo3 Wireless is identical to any other pair of headphones with Apple's W1 chip - like the $159 Apple AirPods (full review here). What this means is, if you have an Apple device, you simply have to rely on the beauty of proximity pairing. With your phone's Bluetooth enabled, press and hold the power button on the right earcup and the Solo3 Wireless will display on your phone. That's it! If you don't have an Apple device, you'll be relying on good ol' regular Bluetooth pairing. Press and hold the power button and connect to the headphones in your settings. The Solo3 Wireless do not come with an app. Though we find this omission to be a tad lazy - we do like having the option to personalize our settings like with the Nuraphone (full review here) - we also don't mind having one less app on our phone.
The rest of the controls for the Solo3 Wireless are located on the left earcup. This is where you'll find one large pad, embellished with the Beats by Dre "b" logo. This pad acts as the main control for the headphones, and is what you'll use for volume up/down, pause/play, and answer/end phone calls. If you hold down the center of the pad, you can enable Siri - Apple's smart assistant - and make phone calls or send texts via voice command. One thing worth noting is that the microphone works fairly well. It won't hold up against a windstorm, but we found it to be better and more audible than models like the Modular Mod-1 Wireless (full review here).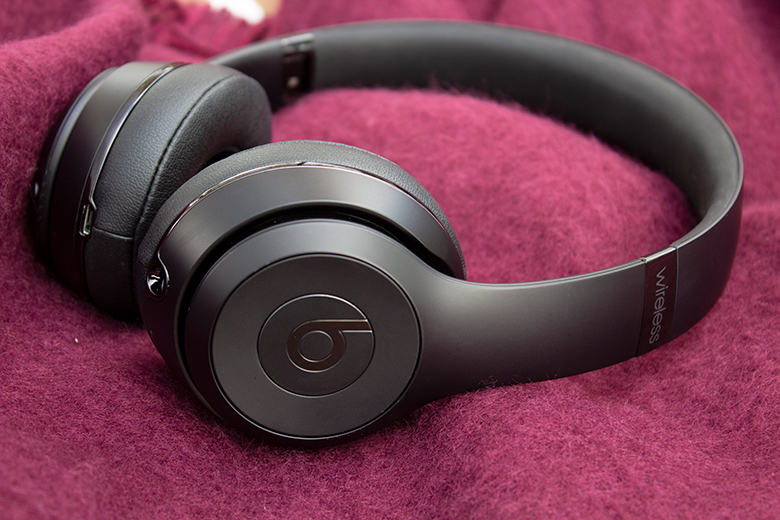 Connections
Aside from the standard wireless connection, the Solo3 Wireless offer a wired connection via their included 3.5mm aux port. While this would normally be the standard edition to a pair of wireless headphones - one we've seen on models like the Sennheiser HD1 Wireless (full review here) - we can't help but feel slightly confused by this edition. The Solo3 Wireless are designed to work flawlessly with Apple products, yet they somehow forgot the iPhones are no longer compatible with 3.5mm cables - they've converted to Lightning. What's even more frustrating is that these headphones - which are sold by Apple themselves - also do not include a Lightning charging port. The Solo3 Wireless use a micro-USB charger, which is utterly useless for Apple users, and a 3.5mm cable that cannot be plugged into an iPhone.
We appreciate the inclusion of the charging cable and wired listening in-line mic cable, but they've simply become more clutter to throw in our drawers. And God forbid we lose the charging cable for these headphones - a spare would take ages to track down amongst our Lightning cables.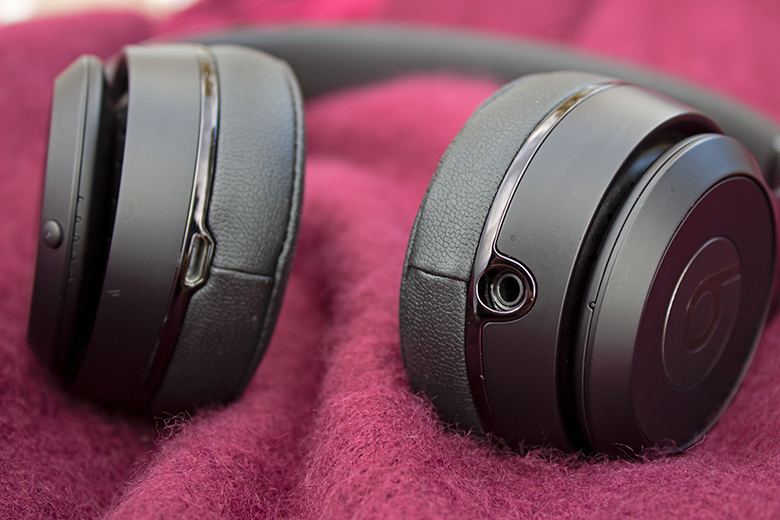 Battery Life and Fast Fuel Charging
Despite the connections mixup, the Solo3 Wireless come with one feature that make them stand out from the rest. This feature is called Fast Fuel. With Fast Fuel, the Solo3 Wireless are able to gain an additional three hours of battery life at moderate volume from just five minutes of charging. We found this useful for quick re-fueling while on-the-go, or if we needed a quick boost before leaving for the day. Though results will vary depending on how loud you like your music, we averaged two hours for five minutes of charging.
The Solo3 Wireless also have an impressive battery life, thanks to Apple's W1 chip. By removing the Active Noise-Canceling feature, they were able to squeeze quite a few more hours of battery life into these headphones. They are rated at 40 hours at moderate volume, but our results fluctuated depending on the use. We never achieved a full 40 hours, but we did find them to last much longer than the previous model - the Beats by Dre Solo2 Wireless - rated at just 12 hours of battery life. We can say that these are a great choice if you're looking for a pair of headphones to last you all day, and then some. In addition to a decent battery life, there is also a set of battery life indicator lights on the bottom of the right earcup, activated by pressing the power button. One tap will show you how much battery you have left, and if you're ready for a refuel.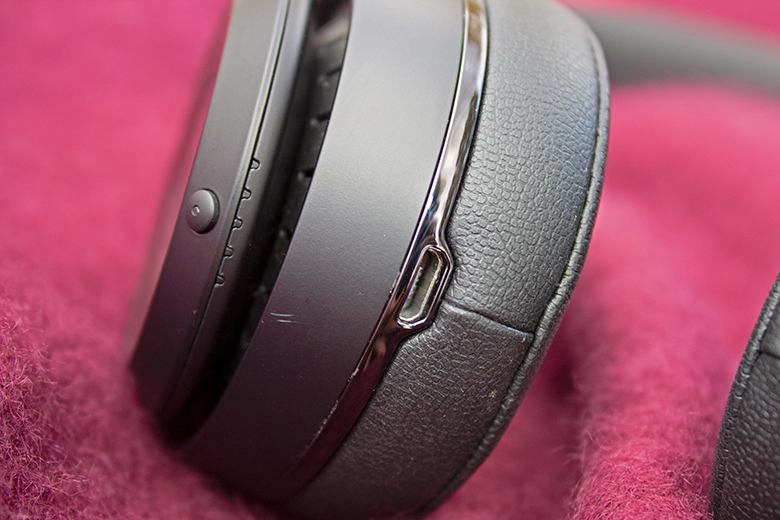 Comfort & Fit
The comfort and fit of the Solo3 Wireless depends entirely on the listener. We don't normally like to generalize our reviews, but we can't guarantee that everyone will find these comfortable or uncomfortable. We've had this issue in the past, with models like the Skullcandy Crushers, where one some found them to be incredibly uncomfortable, and others had no issues. What we can say is that the Solo3 Wireless are a tight fit. If you have a large head or wear glasses, these are probably not the best fit for you - literally.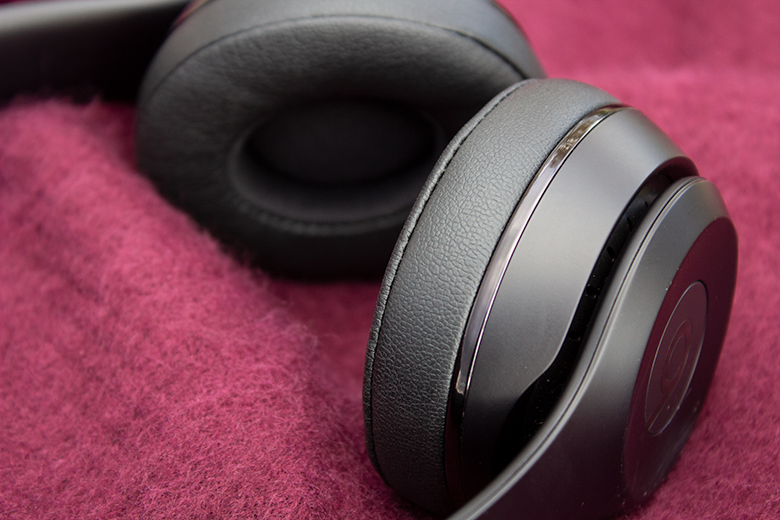 The headband is fairly comfortable, with some light padding on the underside, and the earpads are squishy enough that they feel light on the ears. The clamping pressure was a bit much to manage for longer periods of time, but the flexible cups allowed for some adjustment. However, while the flex might be helpful for some, we'd like to caution our long-haired listeners to prepare for snags. One listener we chatted to even commented that the headphones pull out multiple hairs per use - not something you want from your daily headphones.
One redeeming quality about the fit is the lightweight build of the headphones. They never felt too large or cumbersome, and we didn't mind their overall weight. They weigh 7.58oz, which is much less than models like the 10.3oz 1More Triple Driver Over-Ear (full review here). We found those headphones to be quite comfortable, despite their size, and highly recommend them - they even cost less than the Solo3 Wireless, at $245.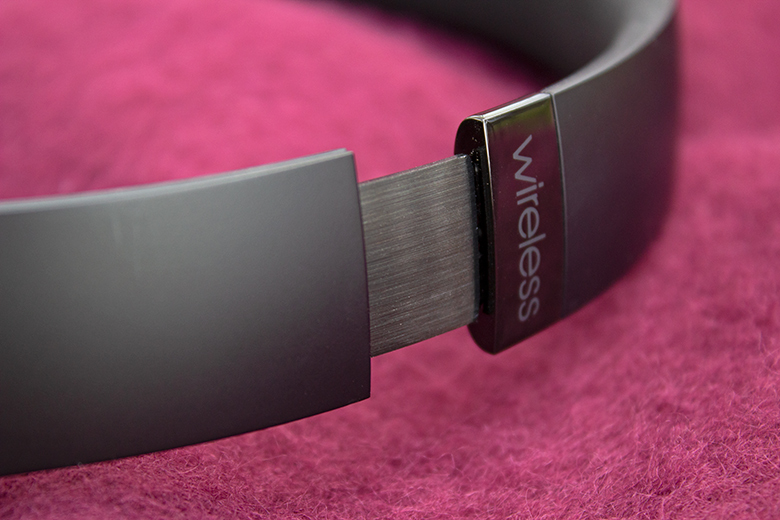 Accessories & Packaging
The accessories and packaging of the Solo3 Wireless are identical to the Studio3 Wireless. They come in a cardboard box with removable lid, covered with a thick, branded sleeve. Removing the lid reveals the fabric carrying case, complete with headphones folded inside. Once you move the case, you get to a removable cardboard insert, concealing the remaining accessories.
Along with the carrying case and headphones, you get a 3.5mm aux cable with in-line microphone, a micro-USB charging cable, a manual, and a carabiner to clip the case to the edge of your backpack. The case has a small pocket inside for the accessories, and they tuck away nicely. These accessories aren't anything we haven't seen before, and like we mentioned, we would have much preferred cables that were usable with our Apple devices. Oh, well. We guess we can go buy another adaptor to carry around in our pockets.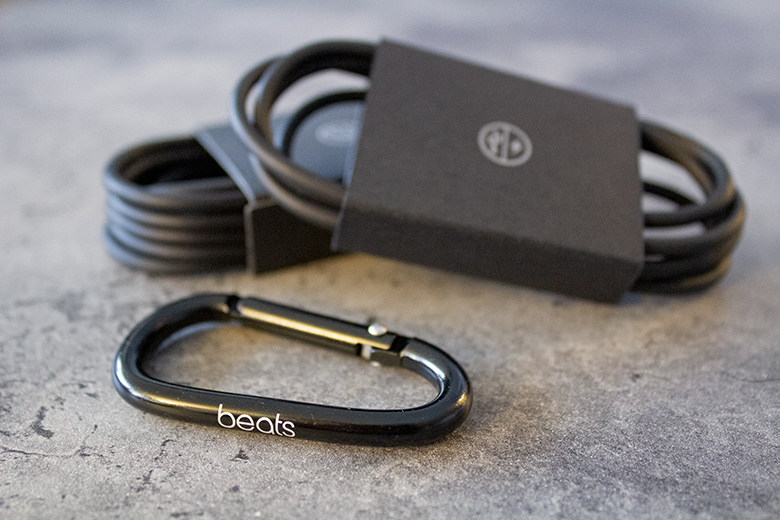 What We Like
The Beats by Dre Solo3 Wireless have excellent battery life, and Fast Fuel charging.

The Solo3 Wireless are built well and feel sturdy.

The sound quality is better than the Studio3 Wireless, and decent for bass-lovers.

The easy pairing makes use with Apple devices a dream.


 
What We Don't
The Solo3 Wireless are expensive for the feature set.

The sound quality could be much better.

The Solo3 Wireless are not comfortable for those with larger noggins and can pull hair.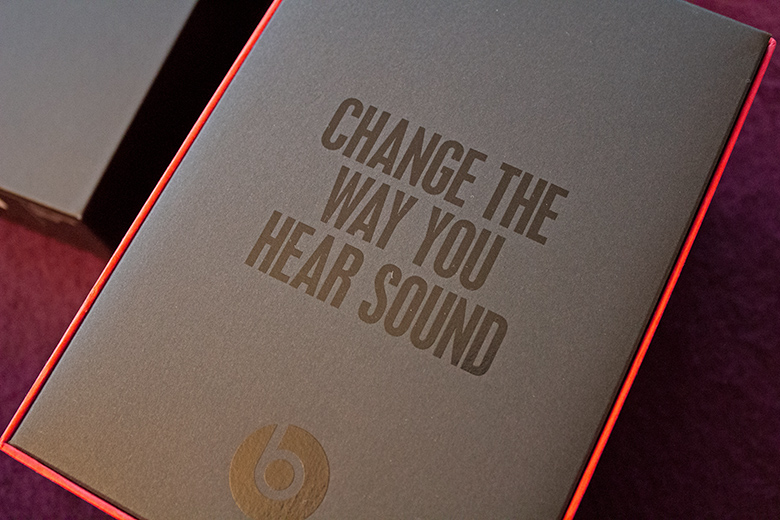 Comparison Table
*NC = Noise-Canceling
**Batt. = Battery Life
***Imp. = Impedance
****Sens. = SensitivityWant Even More Master Switch? Sign Up For Our Weekly Newsletter!
 
The Competition
In this price-range, we could throw a stick and hit a suitable comparison. The wireless headphone market is highly saturated between $250 and $400, and we've come across too many models to count. So, we're going to pick some favorites of ours, and recommend you check out our lists of best headphones and best wireless headphones.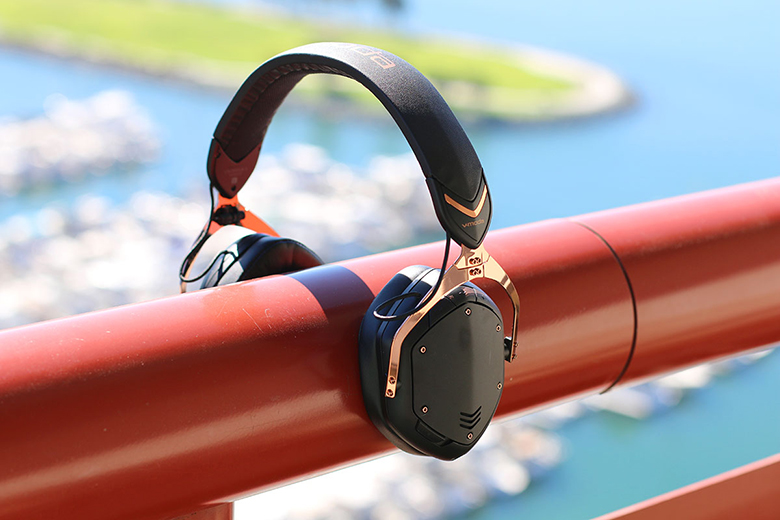 If you're looking for a pair of headphones that beat the Solo3 Wireless on sound and price, check out the V-Moda Crossfade 2 Wireless, which cost $30 less than the Solo3 Wireless and offer better build and sound quality. Their aesthetic might be a bit flashy for some, but others will love the flare. With the V-Moda Crossfade 2 Wireless, you also get something called aptX Bluetooth, which means they have the highest quality Bluetooth connection available. This not only helps the connectivity, but reduces the loss of audio quality in your tracks. However, the V-Moda Crossfade 2 Wireless have lackluster battery life at 12 hours, which might be a dealbreaker for some. If you don't mind less battery and want a great pair of headphones for under $300, check these out.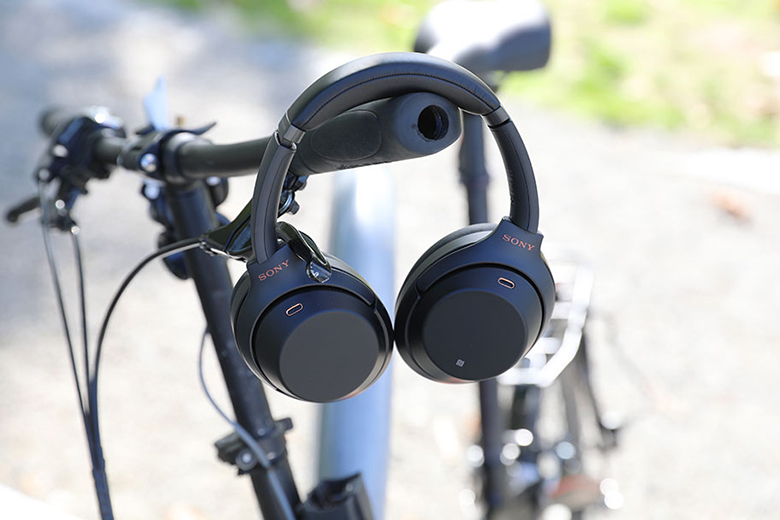 Another strong competitor for the Solo3 Wireless are the Sony WH-1000XM3. Those headphones topped our best headphones list, which is really saying something. They might cost $48 more than the Solo3 Wireless, at $348, but what they offer in quality and features is more than worth the extra cash. The Sony WH-1000XM3 headphones are wireless, have Active Noise-Canceling, feature 30 hours of battery life, have better sound quality, and have an included smart assistant. What more could you ask for? While the Solo3 Wireless are compatible with Siri, as are the Sony's, we'd recommend choosing the Sony WH-1000XM3 if you're looking for a better overall experience. The sound quality alone was worth enough to spring the cash.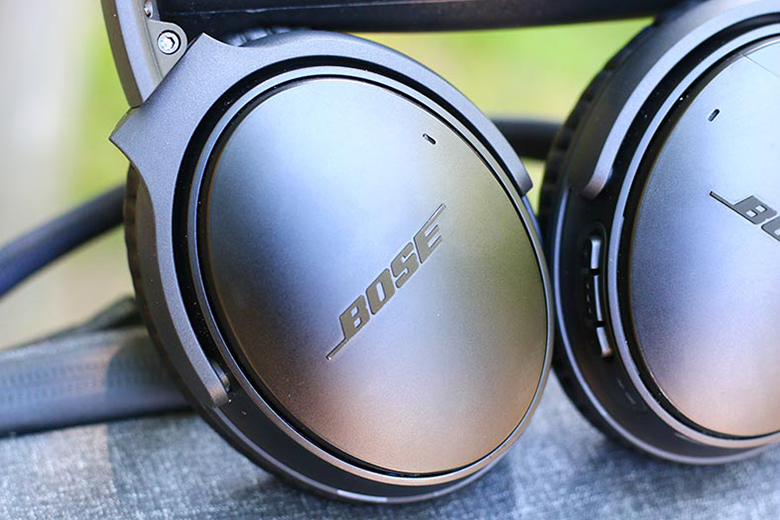 Our next comparison is a pair of headphones very similar to the Sony WH-1000XM3. They too offer noise canceling, decent sound quality, and are among our favorite options for travel headphones. They are the Bose QuietComfort 35 II wireless headphones. Again, they are an additional $49 - currently listed at $349 - but we highly recommend spending the money for the difference in quality. The one downside to noise canceling headphones is the loss in overall bass response - this doesn't mean you'll lose your bass entirely, but they won't drive the low-end quite as hard as you want them to. But, what you lose in bass, you gain in every other aspect of the sound. Overall, these are a better sounding pair of headphones, and we are quick to recommend them to anyone willing to spend more than $300 for the Solo3 Wireless.
The last pair we'll take a look at is the Beats by Dre Studio3 Wireless. Excuse us while we cringe. Those headphones achieved a new low on our best headphones list, and we even offered to give them away to the first person who asked. That is how badly we wanted them out of our offices. The Studio3 Wireless are potentially the worst headphones sound-wise, and offer almost no low-end. In fact, we had to test multiple pairs just to make sure we hadn't received a dud model. They offer noise canceling, decent battery life, and the comfort of over-ear headphones, but the lack in sound quality negates any of their positives. If you're looking to buy a pair of Beats by Dre headphones for the brand specifically, get the Solo3 Wireless. You'll save yourself $50 and come out with a slightly better sounding pair of headphones.
Learn More About Headphones