Every so often, companies will send us multiple bits of gear to review. We love this – it plays merry hell with our review schedule, but it gives us a chance to compare and contrast, and really get an insight into the strengths and weaknesses of the company in question. A couple months ago, Hong Kong's Brainwavz hit us up with two pairs of earbuds: the B200, and the bigger B400. The former impressed us, and as for the latter? You'll see. In this review, we break down the design, comfort and fit, sound, packaging and accessories, specs and more of the B400s, as well as how they compare to other models. You can also check out our video review.
 
Design:
It's always tricky to do a review like this without leaning too hard on the comparisons between what ultimately two very similar products. So as we look at the Brainwavz B400, it's probably best to get the comparisons to the B200 out of the way first. What separates the two models?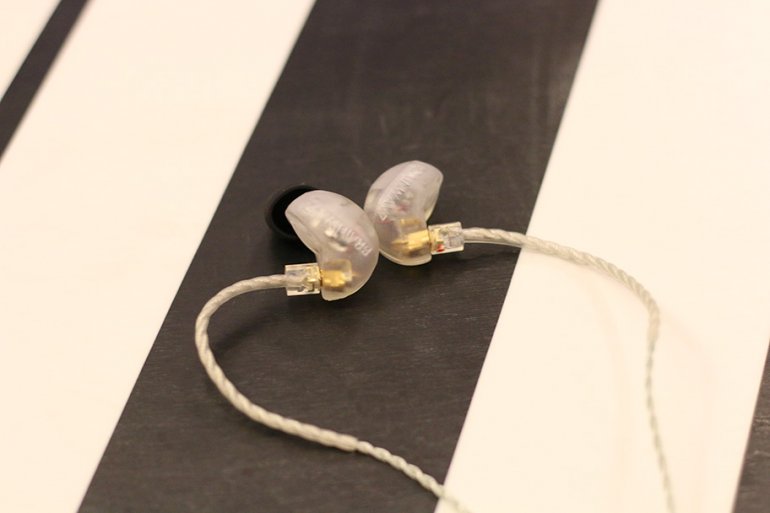 The B200s (full review) have two balanced armature drivers to the B400's four. Both have 3D printing housing, and removable cables. The B400 comes with slightly more accessories, a wider frequency range, and slightly higher sensitivity – not to mention much better sound, which we will explore in more detail below. Beyond that, the differences are quite slim: the newer version of the B200 (which is slightly different to what we reviewed) has a very similar housing to the B400, and they both have the same ear-hook design.
Let's assume that you haven't read the B200 review – much as we think it should be national policy for every man, woman, and other to read every single word written on our site, it lamentably is not. What should you expect here?
The in-ear market is absolutely enormous, with prices ranging from the absurdly popular $10 VE Monks to the $2-plus Noble Audio Kaiser Encore and beyond. One of the strange things about the industry is that it is often very easy to tell a good in-ear from a mediocre one through looks alone – it sounds crazy, and of course, you need to listen to get the full picture, but there is a sturdiness and attention to detail in really good in-ears that a single look or touch will convey. While we wouldn't quite the B400s to the Kaiser Encores - that would be weird -  there is no doubt that they feel really good. The housing (ours was slightly opaque, with a logo that looks like it was etched just below the surface) doesn't have the seamless quality of something like the Campfire Audio Andromeda, but it has a solidity that makes you feel like you've bought something worthwhile. There's an almost gem-like quality to them, which we really like.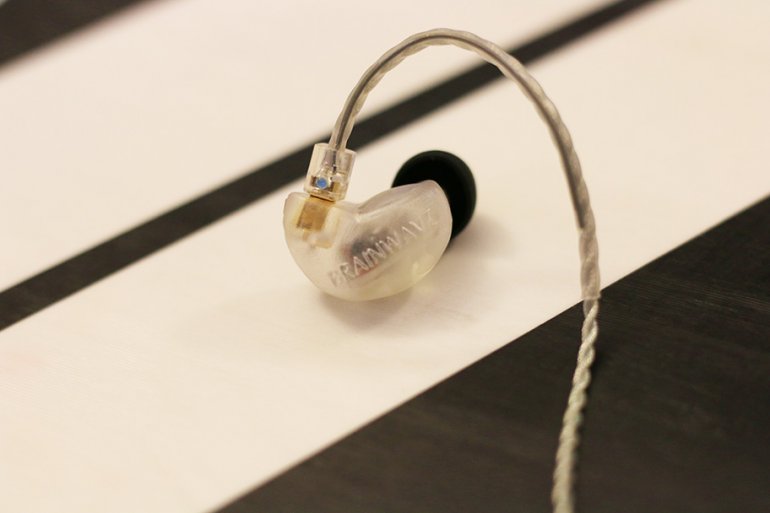 The cables are entirely detachable, and click into their sockets with such force that you are never, ever going to be able to dislodge them unless you really want to. The ear hooks connected to them are nicely flexible, more or less staying where you put them. Unfortunately, the cables – we had two included – have a problem that is common to many other in-ears, in that they tangle like you can't believe. We saw this kind of thing with the Audiofly AF1120s (full review here), and although it's a slightly less dramatic problem here, it's still really annoying. Unless you use the included Velcro strap to hold them in place, which you will almost inevitably forget to do, the thin wire will tangle up in itself, meaning that you have to spend a good minute or two unwinding it before you can use these things. If there's one thing we could pinpoint in the audio industry as the aspect most guaranteed to raise blood pressure, it's this one. Surely audio companies should be doing a little bit of research into how to produce thin wire that doesn't tangle? Admittedly, not exactly up there with world hunger, but if you love your audio, it's frustrating to see this problem cropping up again and again.
So, overall: these are a well-designed, well executed pair of in-ears. While you could accuse them of being a little bit too similar to the B200s, in terms of design, that's not necessarily a bad thing. As a final point, the company offers a solid two-year warranty, which should cover any issues.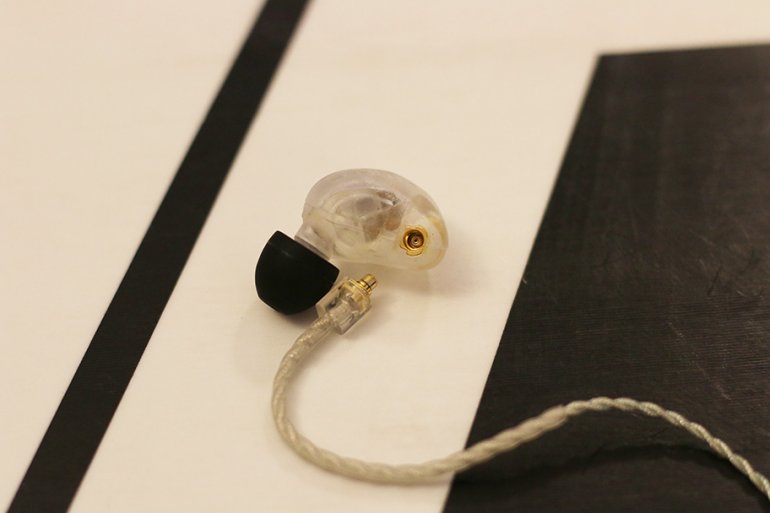 Comfort & Fit:
It's always surprising when a pair of in-ears fits first time. We don't know why it should be – it's not as if it's been a huge problem in the past – but perhaps we subconsciously expect to have to exert more effort when inserting something directly into our ears. Fortunately, that's not a problem the B400s have.
From the moment we put them in, it was clear that a ton of thought had gone into how they fitted. The ergonomics – if that's the correct word here – were top notch, and included tips, of which there were many, made it easy to find a good fit. The ear hooks stayed precisely where we wanted them to, meaning that we never had to worry about these buds being dislodged while we were using them.
We also found we didn't have any issues using them for a long period of time. They were comfortable enough to wear for a good few hours, without any real problems. Even if in-ears on something you've tried before, you're likely to find these are more than satisfactory.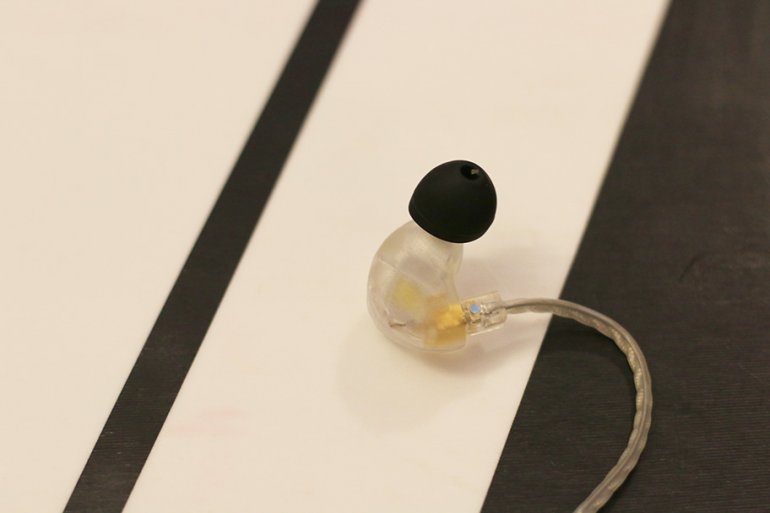 Sound:
Here's where these in-ears really separate themselves from both the pack, and from their smaller cousins - not just the B200, but the B150 as well.
They use what are known as balanced armature drivers, a type of driver common among in-ears, mostly because it is incredibly lightweight. A driver, if you didn't know, is the part of the headphone that actually makes the sound, and a balanced armature model relies on a thin reed vibrating between two magnets, with the output sent to a diaphragm. They are renowned for their clarity and dynamism, and no more so than the drivers manufactured by a company called Knowles. The B400 uses four Knowles drivers, and you can probably see where this is going.
The B400s aren't light years ahead of everything in their price range, but they are excellent nonetheless. They aren't the brightest in-ears we've ever heard, and they definitely don't pack as much detail as other models in the high frequencies. If you're into things like soaring violins and ultra-crisp snares, you might want to look elsewhere. What they do have, and what the drivers help with immensely, is an absolutely wonderful midrange.
Buying these headphones means buying a pass to some of the best vocals in the in-ear space. It's not just that the four drivers give them some immense detail, it's that they also have a genuine sense of fullness and realism, a real sense that the singer is right next to you. For this price – $190 at the time of writing – is, to rely on a well worn cliché, a lot better than it has any right to be.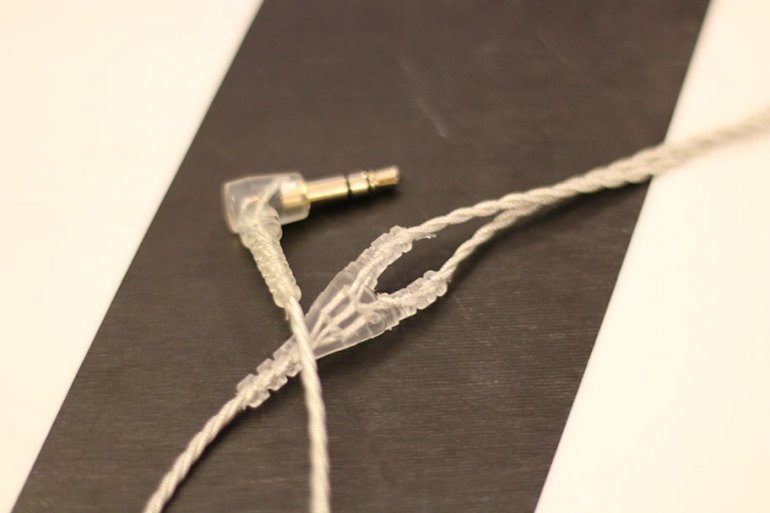 We also really like the bass. Admittedly, something like good isolation, which these have in spades, really improves this particular aspect, as it stops outside sounds from interfering and muddying the low frequencies. And the bass, like the mid range, feel satisfyingly full, with the richness and depth that you'll quickly get addicted to.
Even the most demanding of audiophiles will admit these sound fantastic. While it would be nice to see a little bit more detail in the high-end, it's not too bad a sacrifice to make, considering the overall impression is so good. It helps that the soundstage is really precise, too – well it could perhaps have been a touch wider, there was definite placement of instruments at particular points. Put simply, these do a really good job – easily up there with more expensive models, which is an aspect we really like to see.
Are they better than the B200s? Yes. It's not a quantum leap, but the difference is definitely there. The 200s have a slightly better soundstage, but don't have the richness of the overall sound that the 400s possess. All the same, it's clear that they come from the same DNA.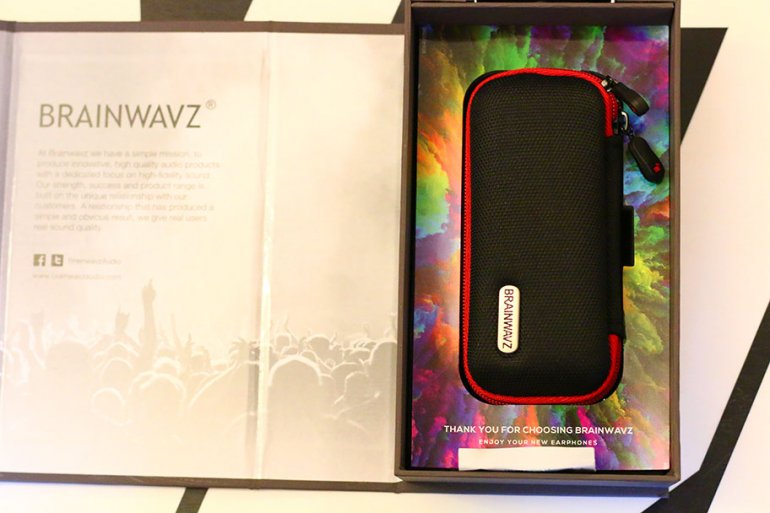 Accessories & Packaging:
There's a ton of it here, and it's worth going into a little bit of detail.
Brainwavz really have put some thought into their packaging, and the B400s are no exception. The earbuds arrive in a smart grey box with a flip top lid, the internal case nestled in a kaleidoscopic insert, which really adds to the overall experience. The actual case for the buds themselves is fantastic: a hard, zippered shelf slim enough to slide into a pocket, with plenty of interior mesh pockets to hide multiple bits and bobs that the company includes.
And you do get quite a lot for your money. Firstly, you get two cables: the standard 3.5mm cable, and a much more impressive braided one with a 2.5 mm balanced connection, for in-depth listening. We really like this cable: not only does it provide slightly better audio quality, but the blue and red braiding looks excellent; even tangle slightly less (we think) than the stock cable.
Outside of that, you get multiple sets of ear tips: three different sizes of silicon chips, and even a pair of Comply memory foam tips – which, if you're not familiar, are easily the best tips available for in-ears right now. You get a short clip, and you get a branded Velcro strap that you can use to tame those unruly cables.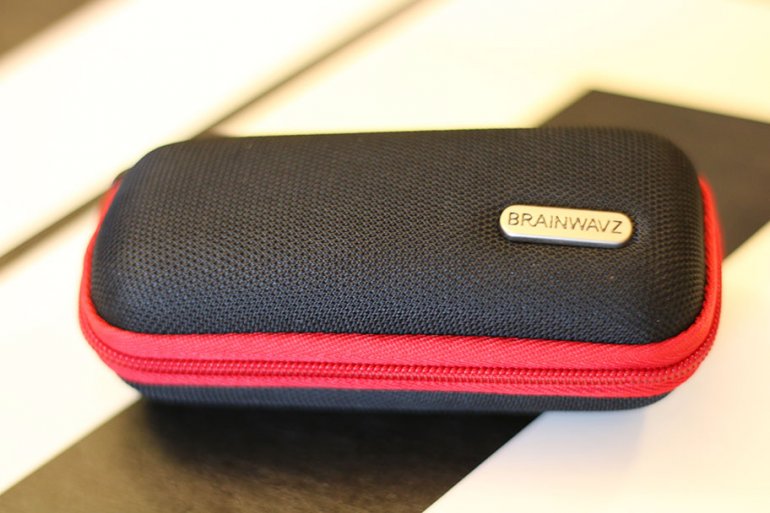 Really, there's a huge amount of stuff you for the money. In fact, there's so much stuff that it actually threatens to burst out of the case whenever you open it, and it may be worth only transporting the ones you need, and storing the rest. One of the things we value highly on this site is thought given to additional accessories and packaging, which really aids the overall listening experience. Brainwavz just smashed it here. While none of the accessories are particularly surprising or innovative, it's clear that the company wants to give you everything you need to immediately start enjoying your music.
It's worth noting that the company says on their website that the standard 3.5 mm cable comes with in-line controls. Ours did not, so we haven't tested that function here. And one more thing: if the stock cables don't do it for you, you can order variations of the cables on the company's website, for not much more than $55.
 
Verdict:
Should you buy these over the cheaper B200s?
This is a problem a lot of companies have: releasing models that are very similar, and which come with similar price points. It's something that MEZE ran into with their 99 Neo (full review), which only cost about $60 less than the absolutely outstanding 99 Classics, making them slightly pointless (the price has since dropped). If you make your models to similar in design and price, then you risk making one of them redundant.
 It's a relief to see that isn't the case here. The B200s go for $100, and the B400s go for $190 – that is just, just enough of a price distinction to separate these in-ears into two distinct categories. While they aren't wildly different, it's easy to see someone going for the B200s because they don't want to spend close on double the price, or someone doing the opposite because they have a little bit of extra cash to blow. In either case, you know what you are getting, and in either case, you're going to have a good experience.
So yes: you should buy the B400s. The amount you get for the amount you pay is fantastic, and it's not just the accessories and styling. It's the sense that you're listening to something that has been genuinely crafted, with a ton of attention to detail. These aren't the most innovative or forward-thinking pair of in-ears we've ever heard, but they also entirely succeed in what they set out to do, which is to produce something very good and very attractive price. If you have a couple hundred to spend, and never want to be dissatisfied with what you spend it on, then you should totally buy these.
 
What We Like:
Great midrange and bass.
Solid soundstage.
Excellent comfort and fit.
Accessories go the distance.
What We Don't:
Cables tangle very badly.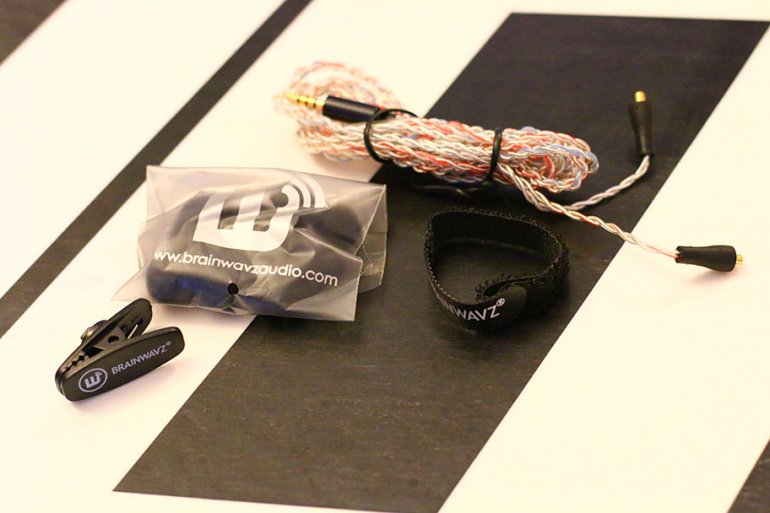 Alternatives: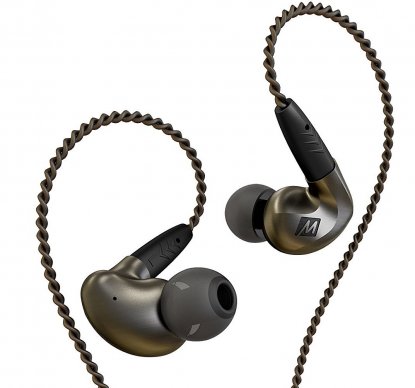 This pair of in-ears is getting a little old now, but they are still absolutely worth your time – especially at the slightly lower price they are currently available for. 
The metal housing and absolutely fantastic case I just the gravy. What you're coming for is some truly stellar sound, with a ton of accuracy and detail. If you like the high-end a little more, then you can steer clear of the B400s and get these. Read our full, in-depth review.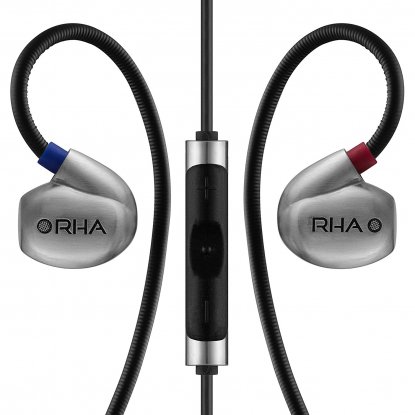 These really push things forward when they were released, by including a set of interchangeable filters that you could use to alter the sound. While perhaps a little too fiddly for most people, they remain an excellent pair of in-ears.
When he reviewed them, our man Niko Tsonev wrote, "For the few weeks we spent with the RHA T20i's, our listening sessions proved to be a real pleasure. Music suddenly has that new 'remastered' vibe, and indeed many favorite pieces (in wildly varying genres) were revisited in order to be experienced again and yet again through this set." Read our full, in-depth review.
Just because the company whiffed a little on their pricing doesn't mean they don't make good equipment. These slim buds are no exception. 
While they pack slightly less clarity than any of the above options, their low price and excellent quality means they are well worth looking into if you don't want to break the bank, even for the $100 B200s.
 
Comparison Table:
Video Review:
Learn More About Headphones